There is something about standing on top of a mountain that gives you real perspective on the world.
I woke just before sunup, and went through my morning routine. I was too low on water to make coffee, but the spring just 0.7 miles north would afford me all I needed. I trekked on in the morning light, fighting off the nipping from the mornings cool breeze.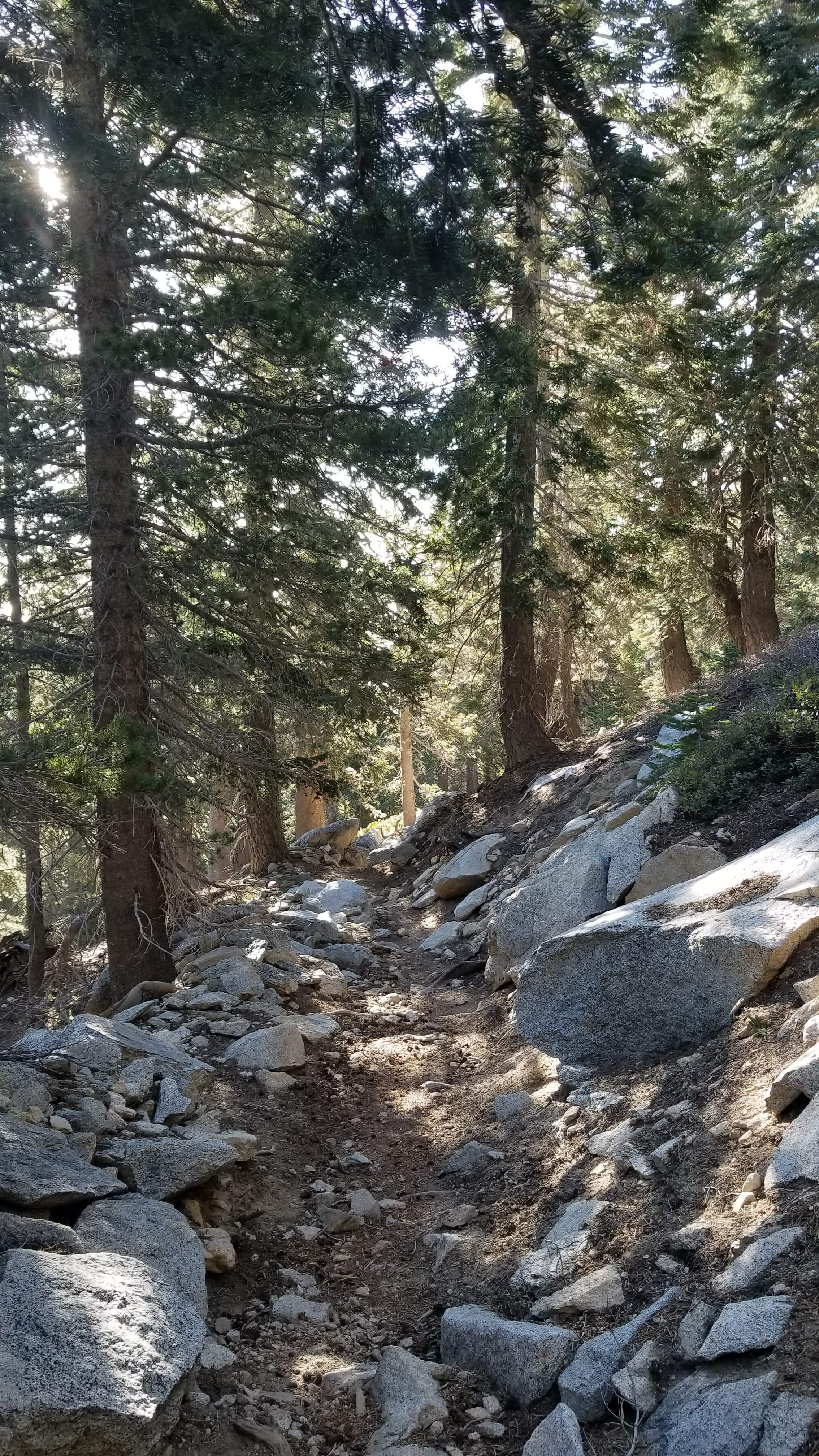 Soon I found the spring in a nice open meadow and filled up. Without sparing any time I kept pushing on, taking in the landscape as I went. I didnt see anyone as I ascedned a large plateau and started up the long switchbacks to the peak. Was everyone still in bed? No summitters today? Abducted by Aliens?! I thought for sure I would see someone, and it wasnt until a good hour or so before I finally saw 2 day hikers.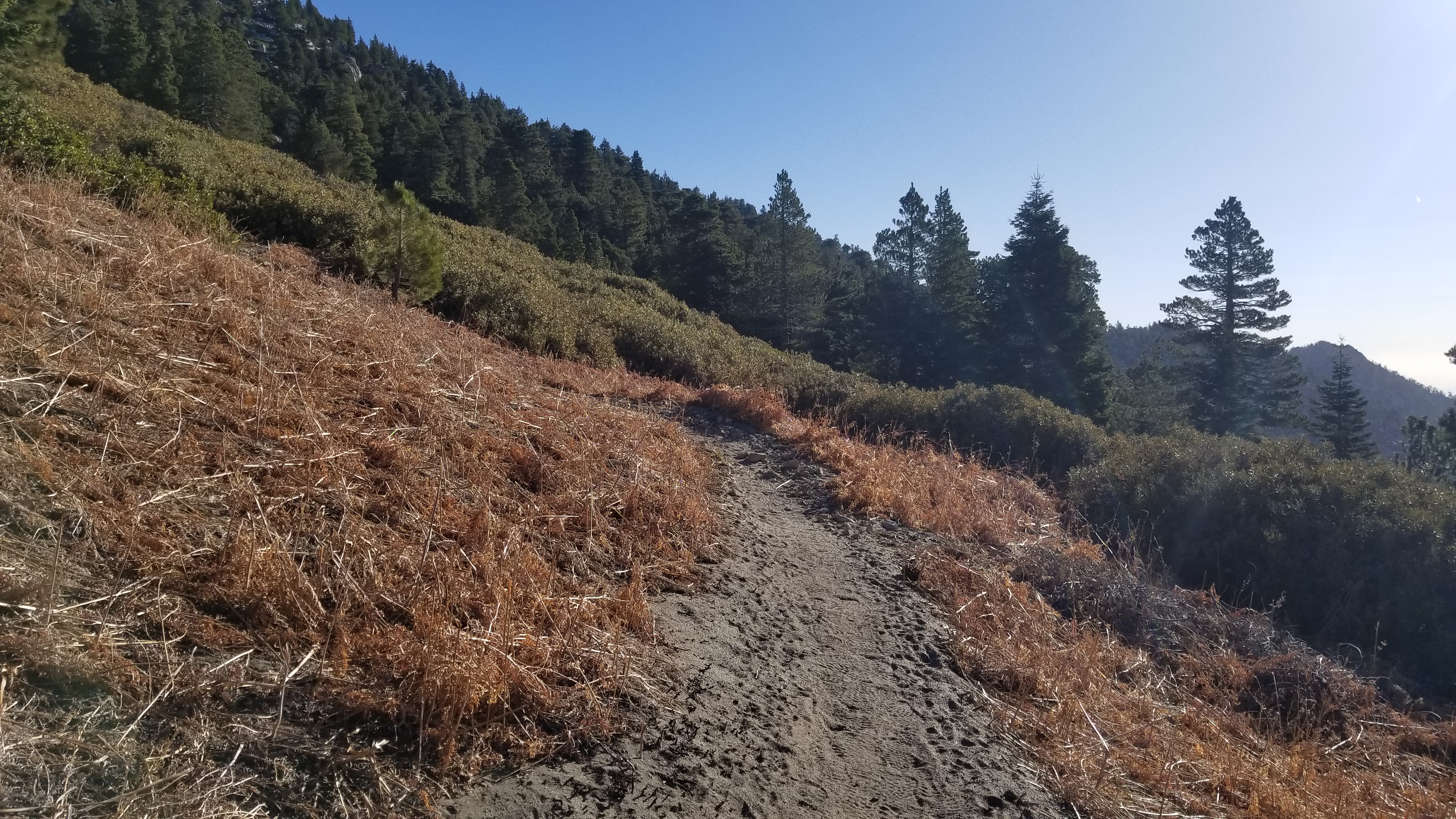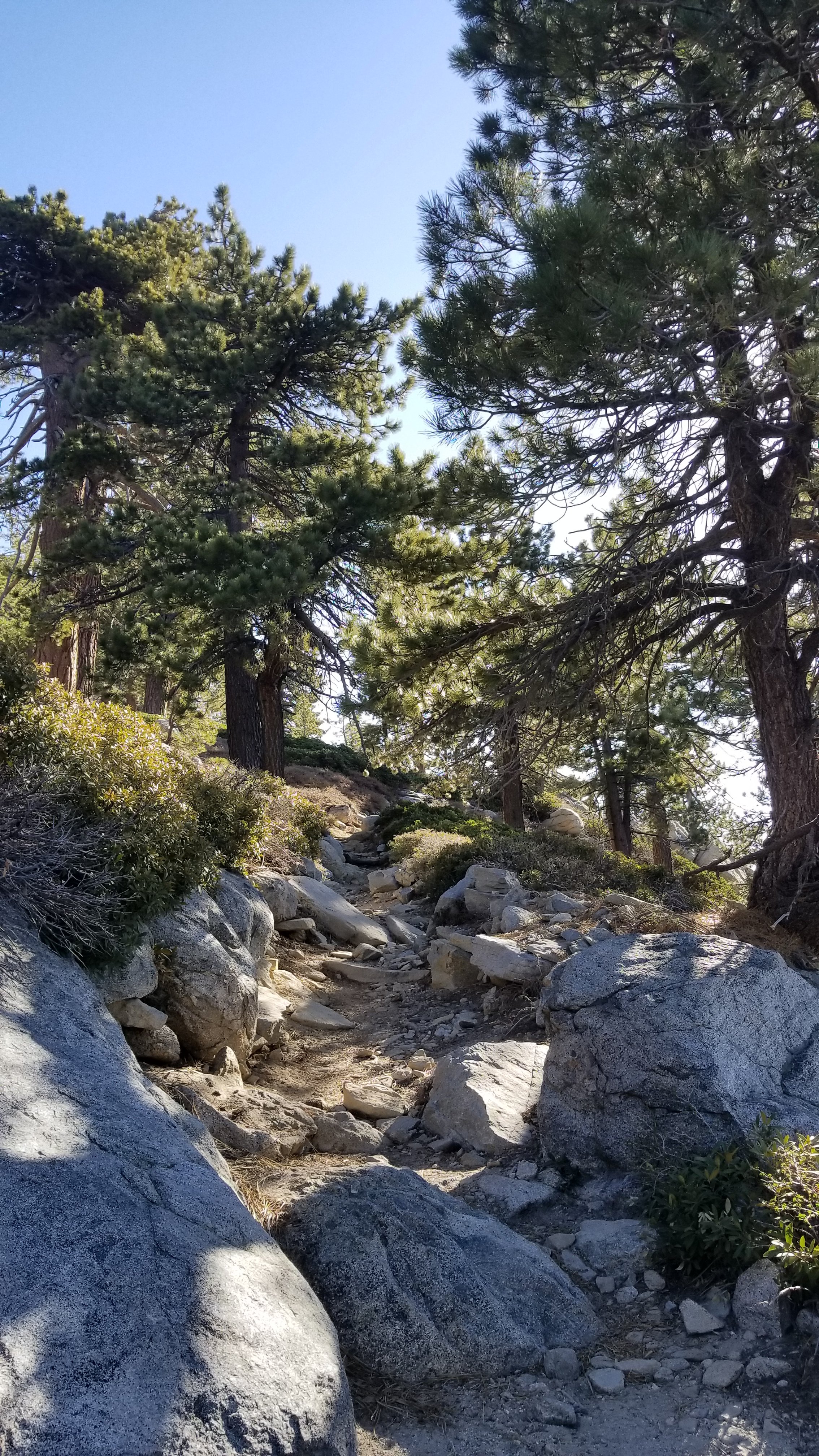 I said hello, and pressed on my way, as soon as I got to the junction to the summit, I bumped into Oz, CrisAnn, and Jason! What a treat! I said hello, they stopped for a quick rest and I pressed on, up the trail, past the emergency hut, all the way to the peak where the 360 views were magnificent! A hazy smog hovered over San Bernadino city, but the mountains beyond were magnificent!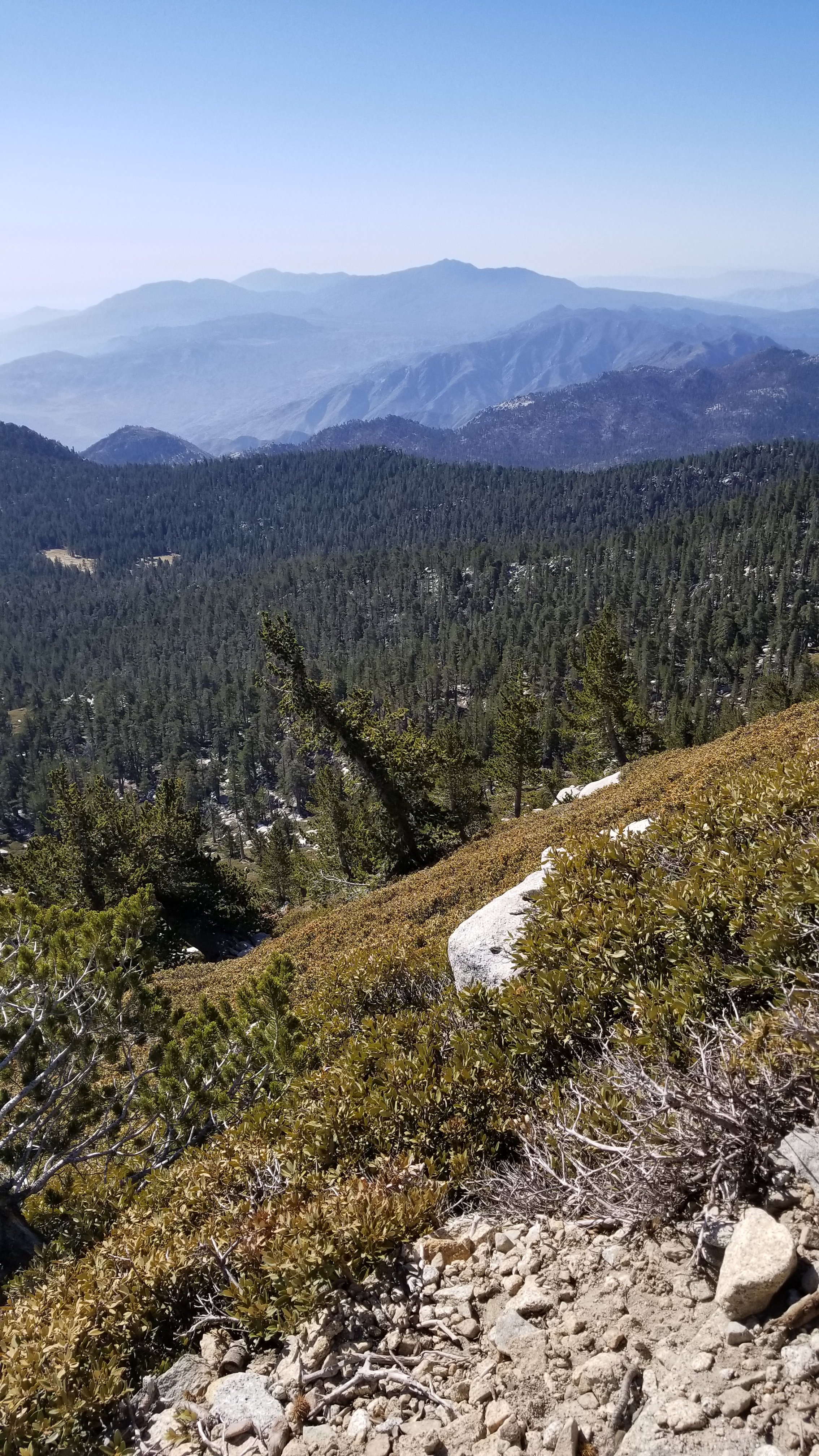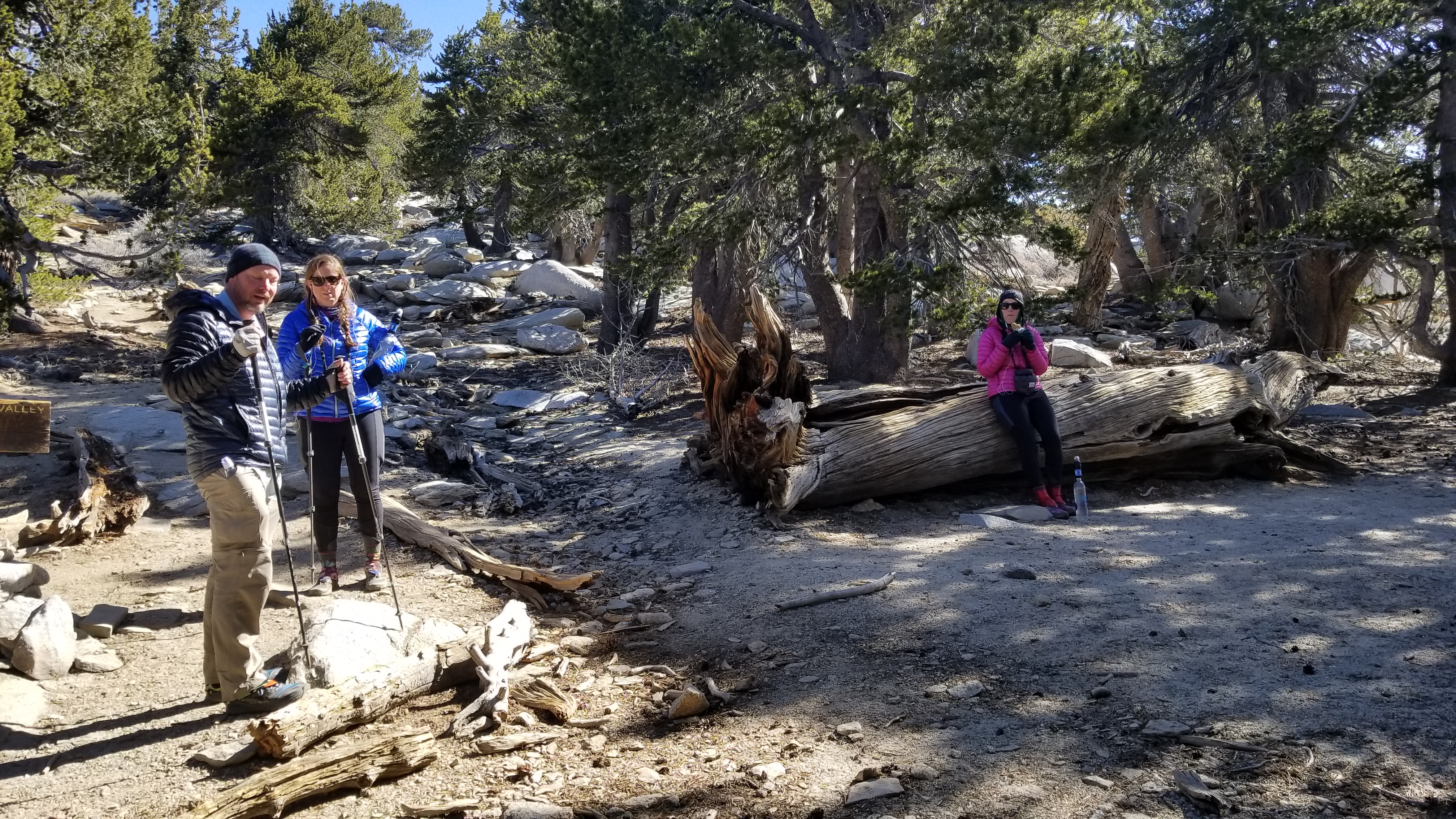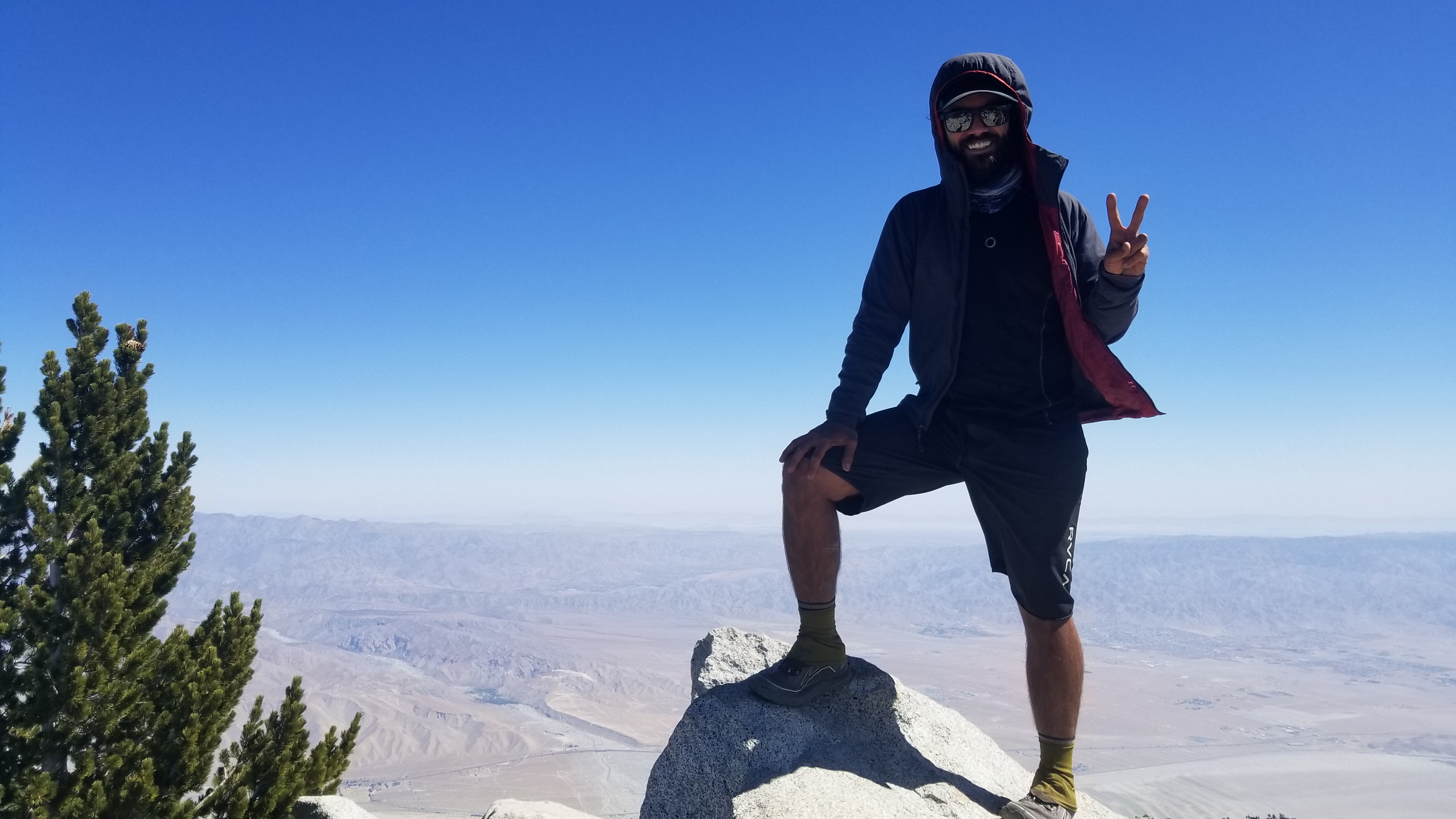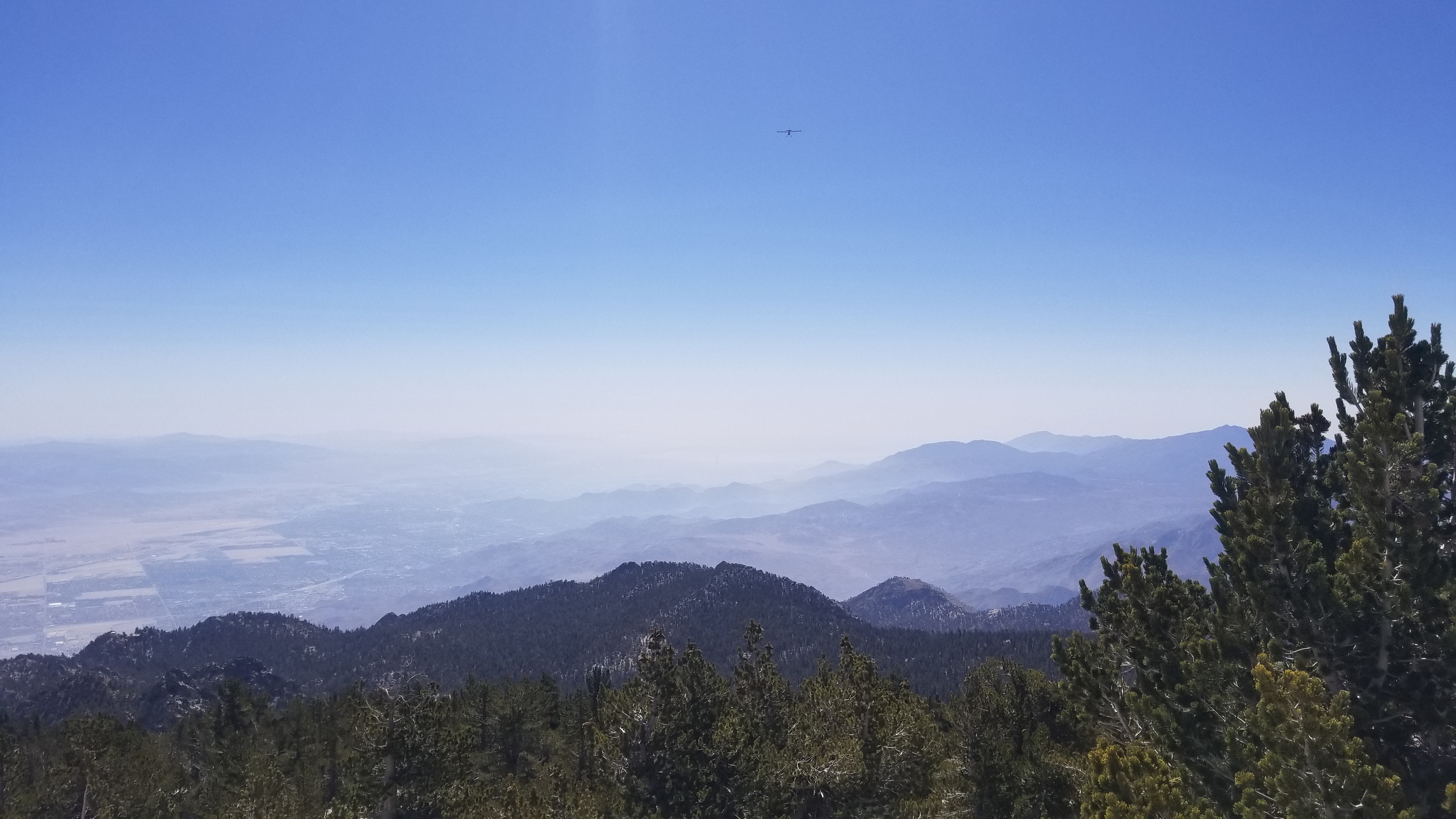 Soon the gang joined, and the longer we sat at the peak, the more people started showing up. I snacked, chatted, and soon headed down, back to the trail to head down the mountain. The day hikers were out in droves, I must have counted 4 dozen or more! Finally after bombing down the backside I met the gang again for a quick break before heading to mile 186 for a much needed water refill. There wouldnt be any water for the next 20 miles so loading up was key.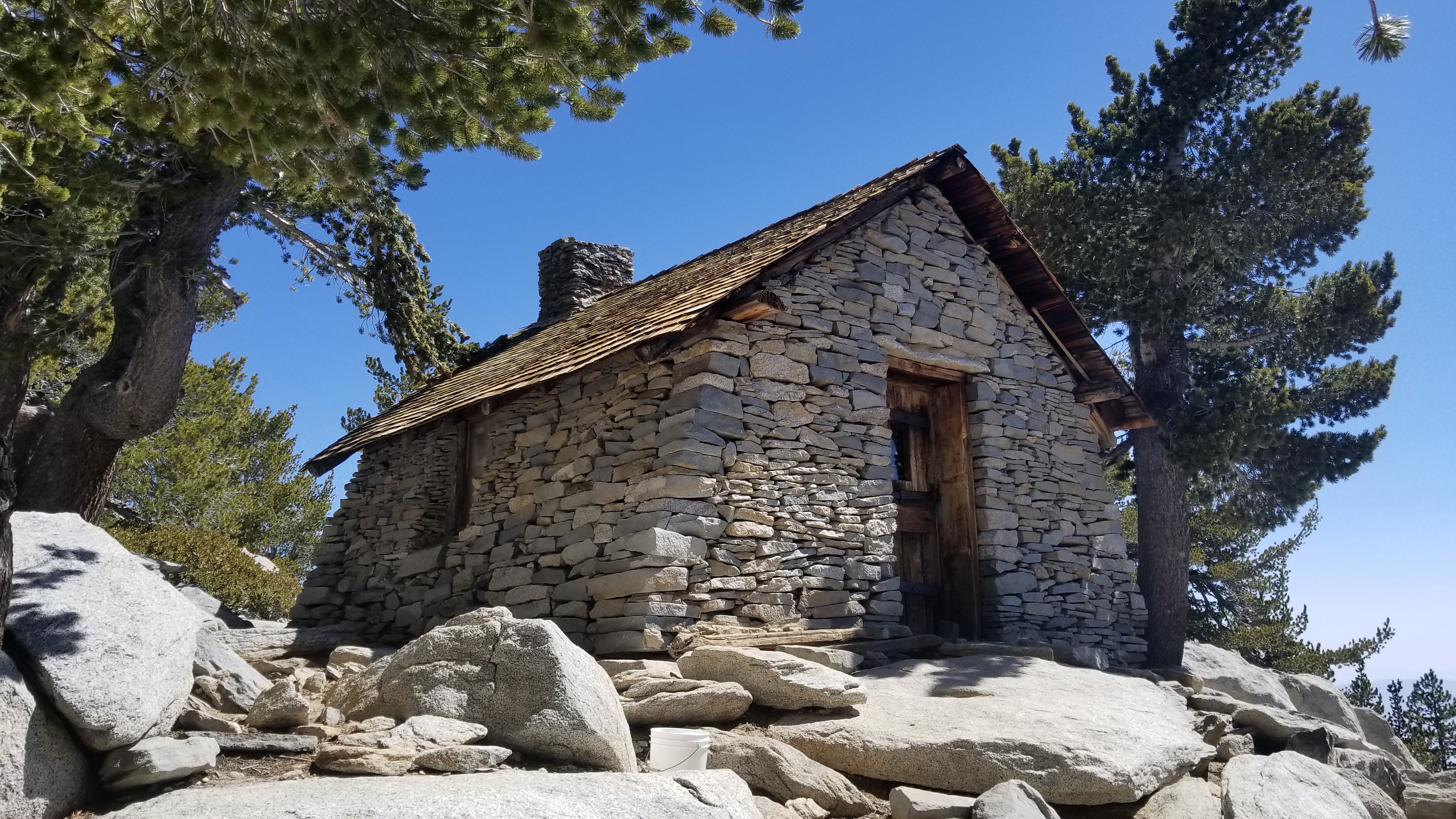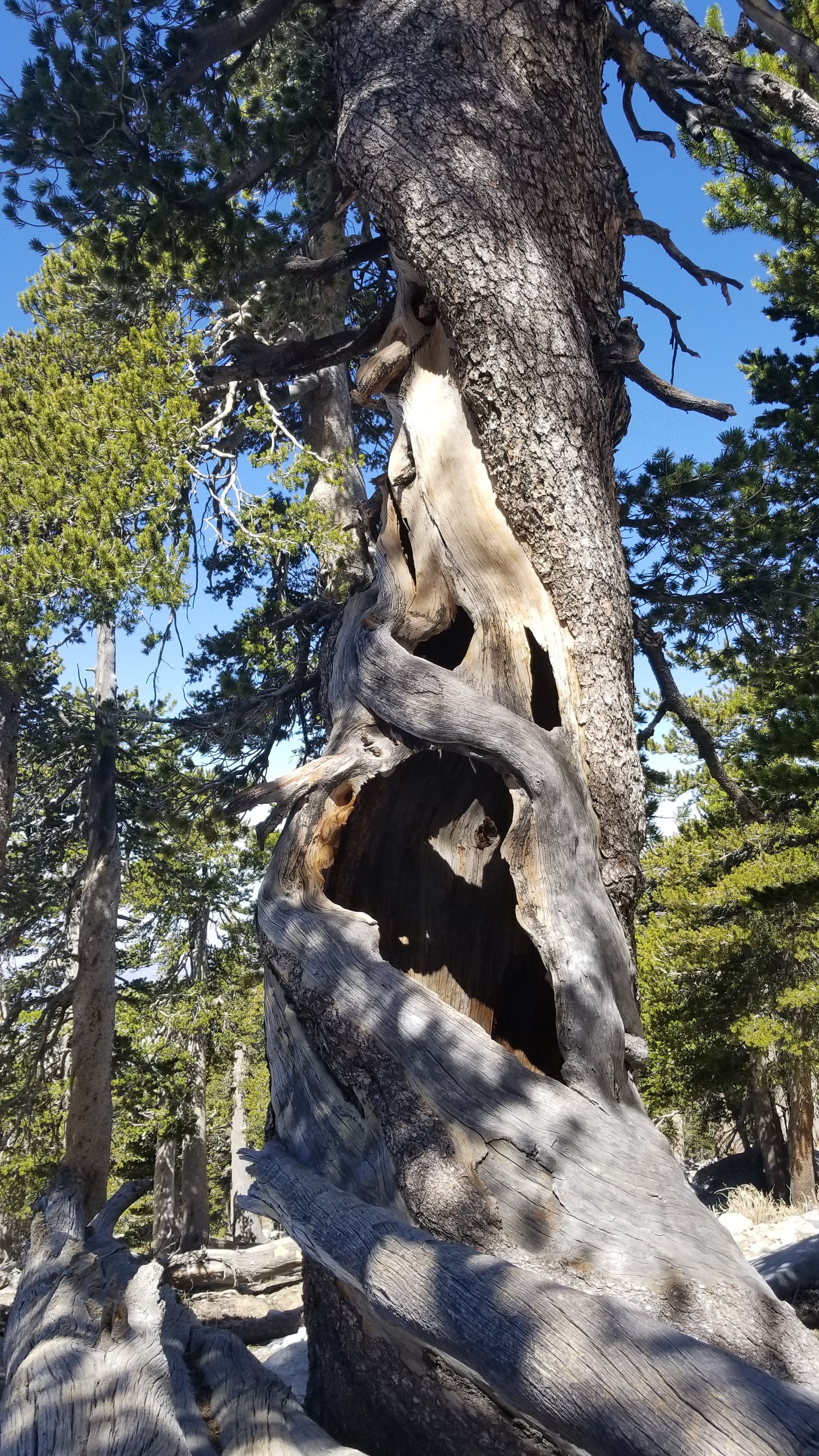 This guys seen better days!
The next section of trail was gorgeous, pines lined the trail that bumped and dipped on the Fuller Ridge down the huge mountain. You could see for miles in the clearing, all the way down to Palm Springs and beyond. I could see the wind farms, the airid desert, and the mountains to the north.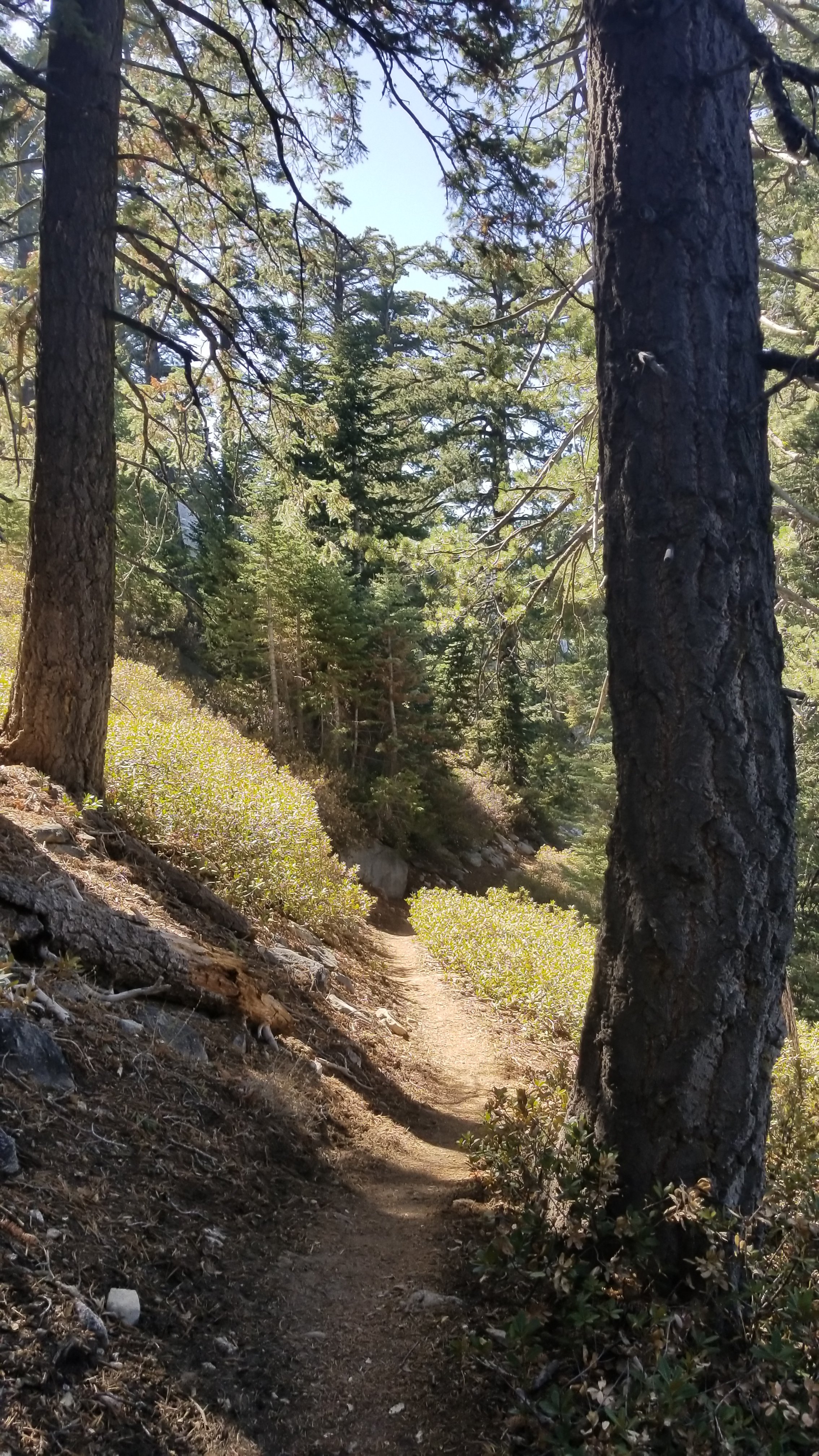 Granite boulders and pines lined the landscape. At one point I found a huge boulder with multiple splitter cracks going up the face. I threw a handjam in one, and it was perfect fit for my hand. I wished I had some climbing shoes to boulder around, but now wasnt the time. I marked it down, and hiked on!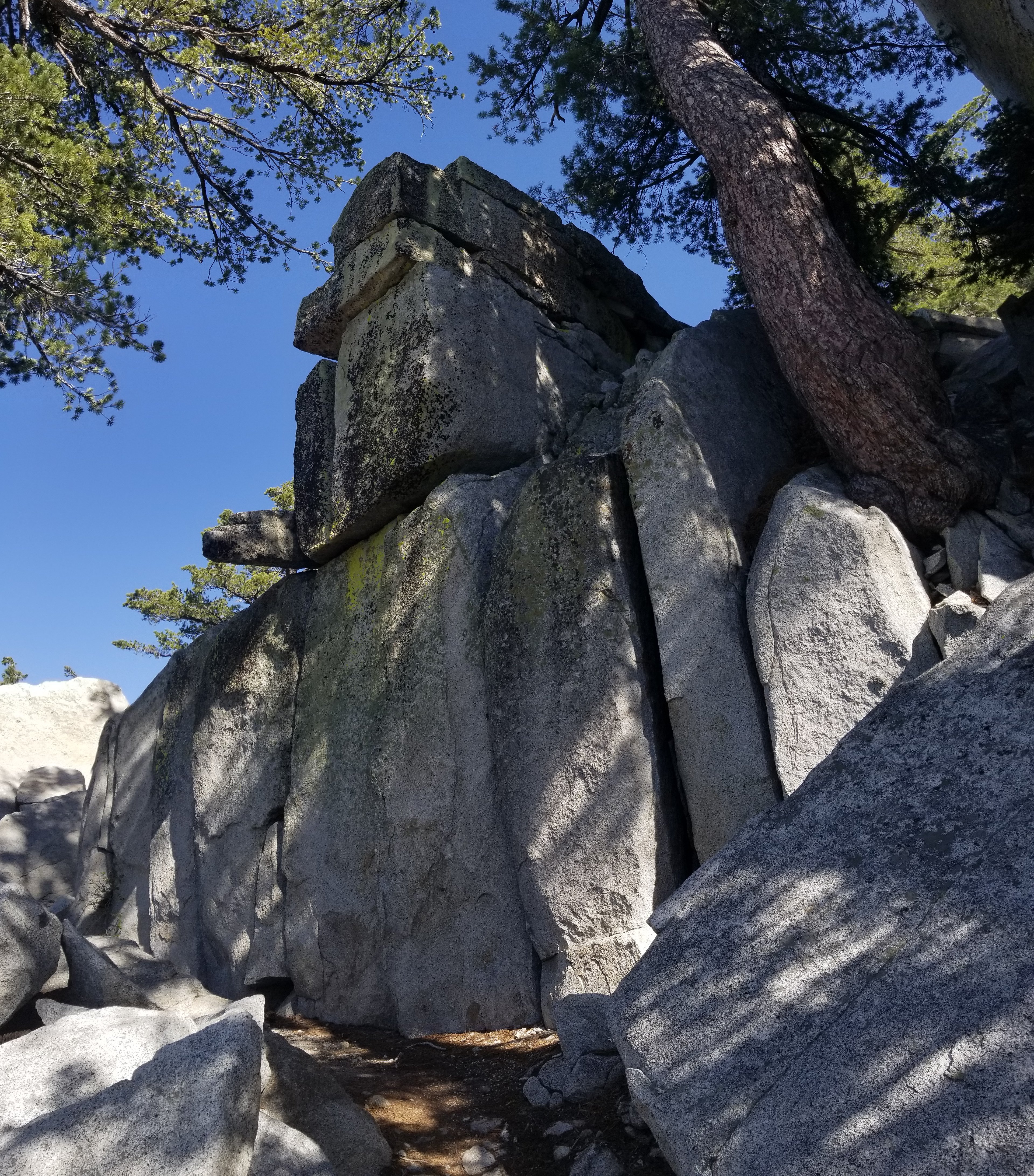 Finally I pulled in to camp at the Fuller Ridge trailhead. Quite a few others joined and we all chatted as we made dinner and set up tents. Another great day on the trail!