I woke up without an alarmhi and started the morning routine. About half way through putting on my shirt I felt a bite on my leg. I instinctually slapped my leg, and thought nothing of it. Then bam, I got hit again. I looked up and the morning light started to shine though, I could see in the silloette 6 or 7 ants, CRAP!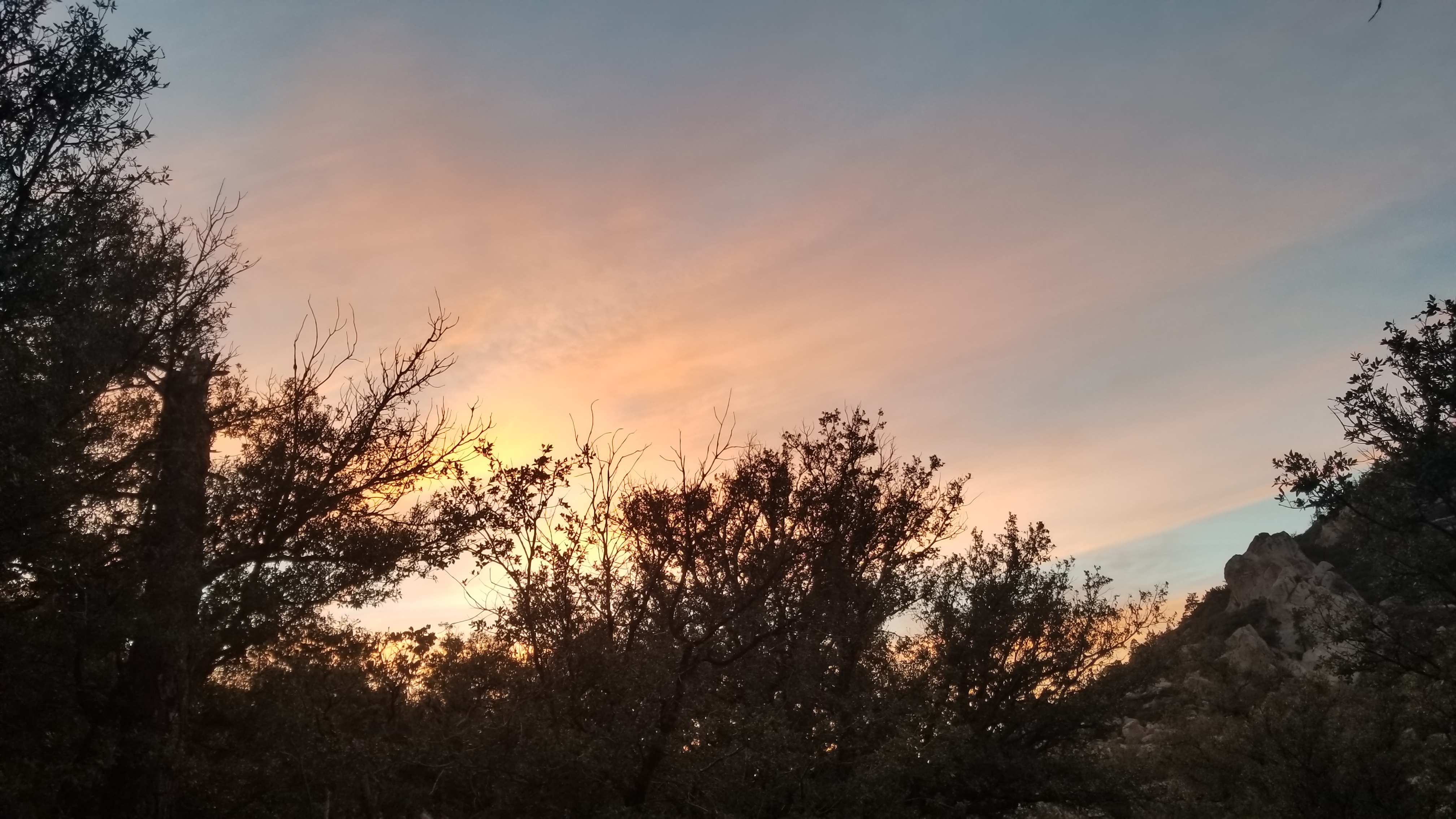 I grabbed my headlamp and shined it, there were ants everywhere! Let the war begin! The ants must have got on my backpack in the night and when I went to grab my clothes out the were distributed inside my tent. I shook them off me, grabbed my stuff and undoubtedly looking like a mad man shook off my clothes and my sleeping bag. When the dust settled, I made it out alive andI felt really bad about the holocaust of ants I left behind =(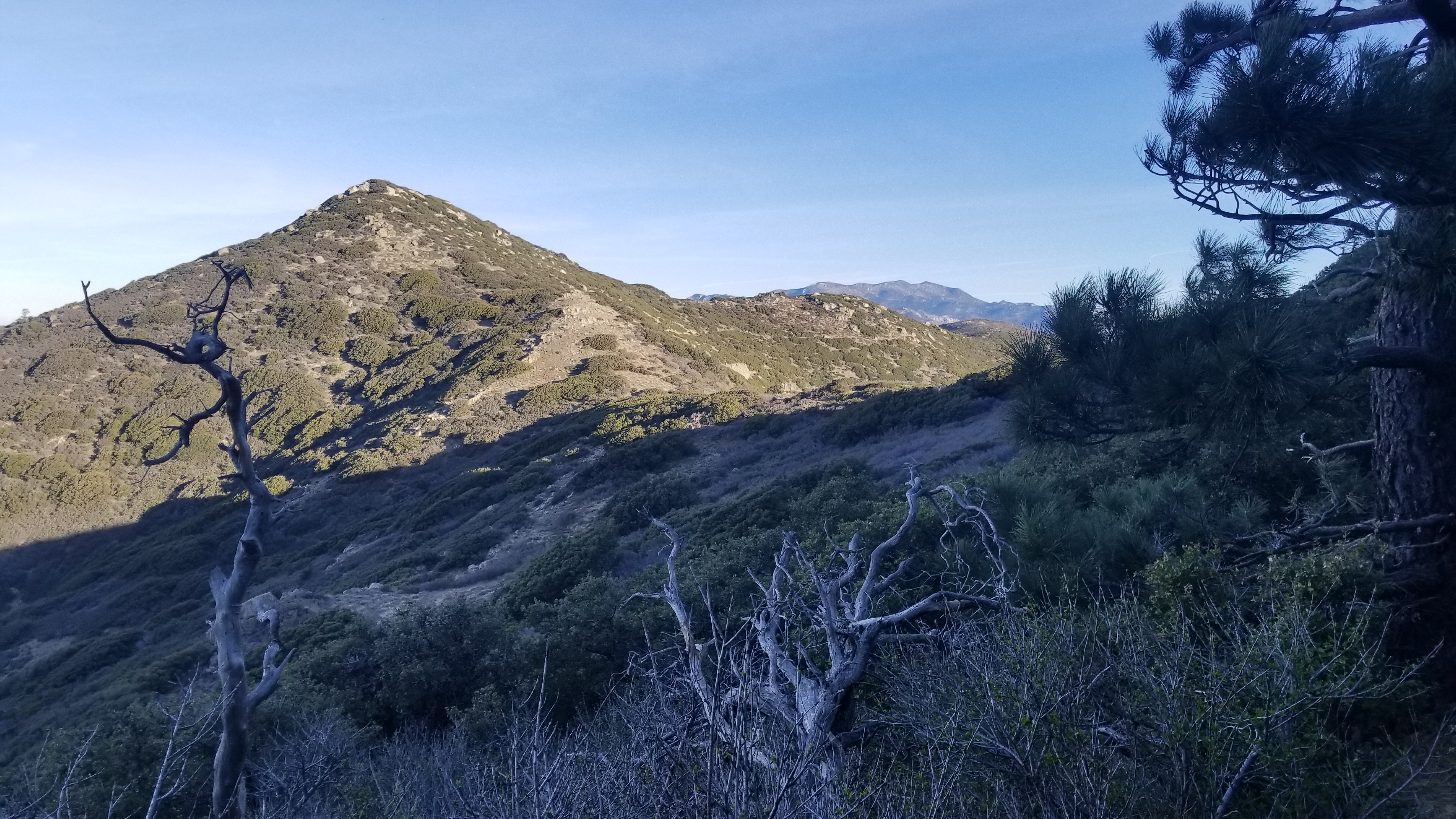 Finally after the tragic event, I packed up and got on the trail a few minutes after I saw another couple of hikers pass by. It was all uphill first thing with killer views all around! I pushed up and on, to the next campsite where I found Catfish and Rose hanging out and chillin out on a break. We chatted for a minute before pressing on up the ridge.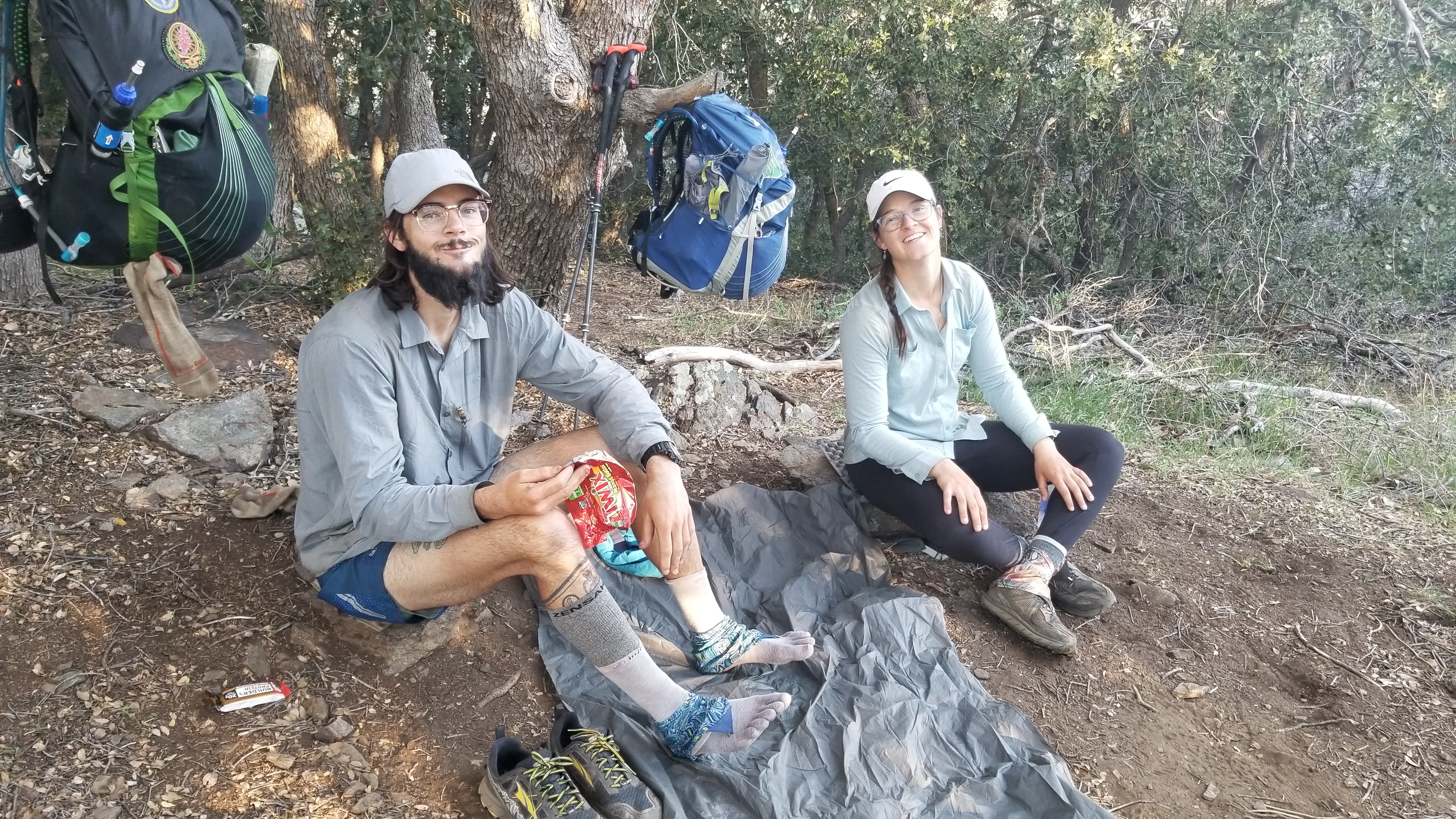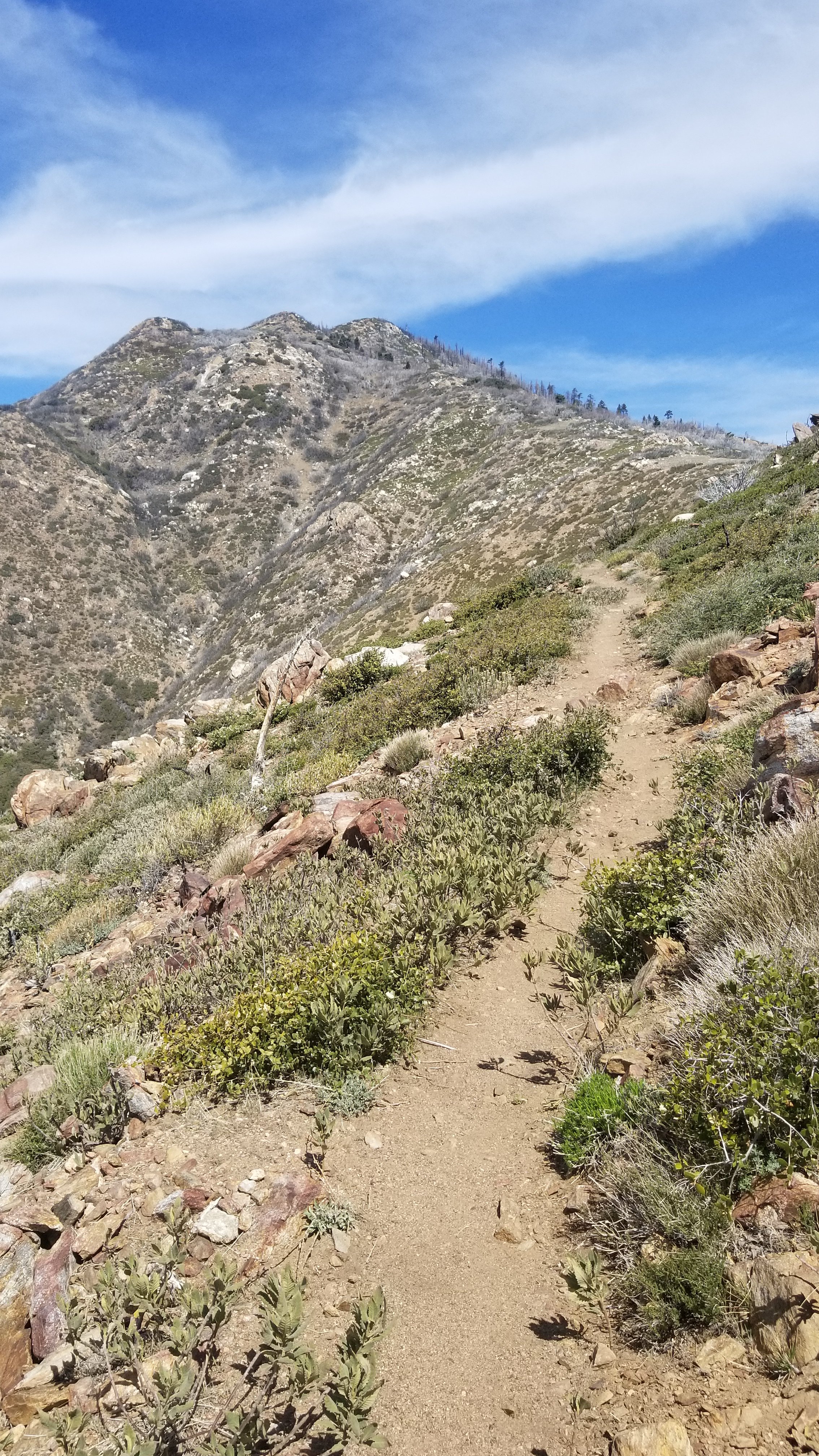 After a few miles, I took a break making a tasty chicken and pepperonni burrito. Ohhh it was tasty and I took in the views! Soon Lewis, Janet, and Darren showed up. We chatted for a moment before dropping off the topout and headed towards Forbes saddle.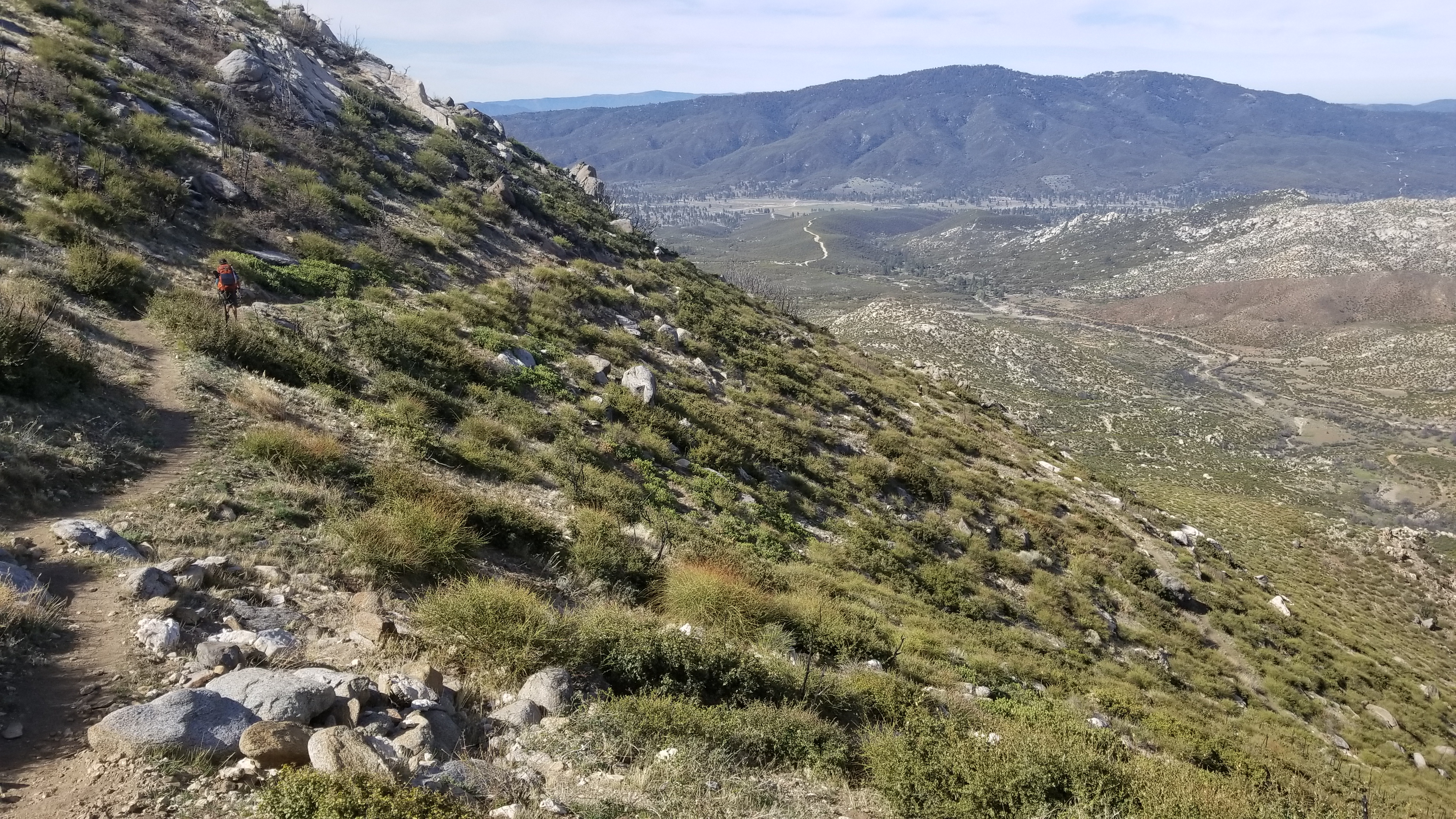 Once at the saddle, we chatted for a bit and then looked at each other before makiing the decision t press up the ridge and touch every bit of trail we can or drop down early. Darren and I decided to press on where Lewis and Janet decided to drop early. The push was hearty, I headed up alone, heart pumping and sweat dripping up the good grind until finally I got the Spitler trail where the official PCT alternate trail started. Smokebeard, Oz, and CrisAnn were hanging out, Darren soon showed up.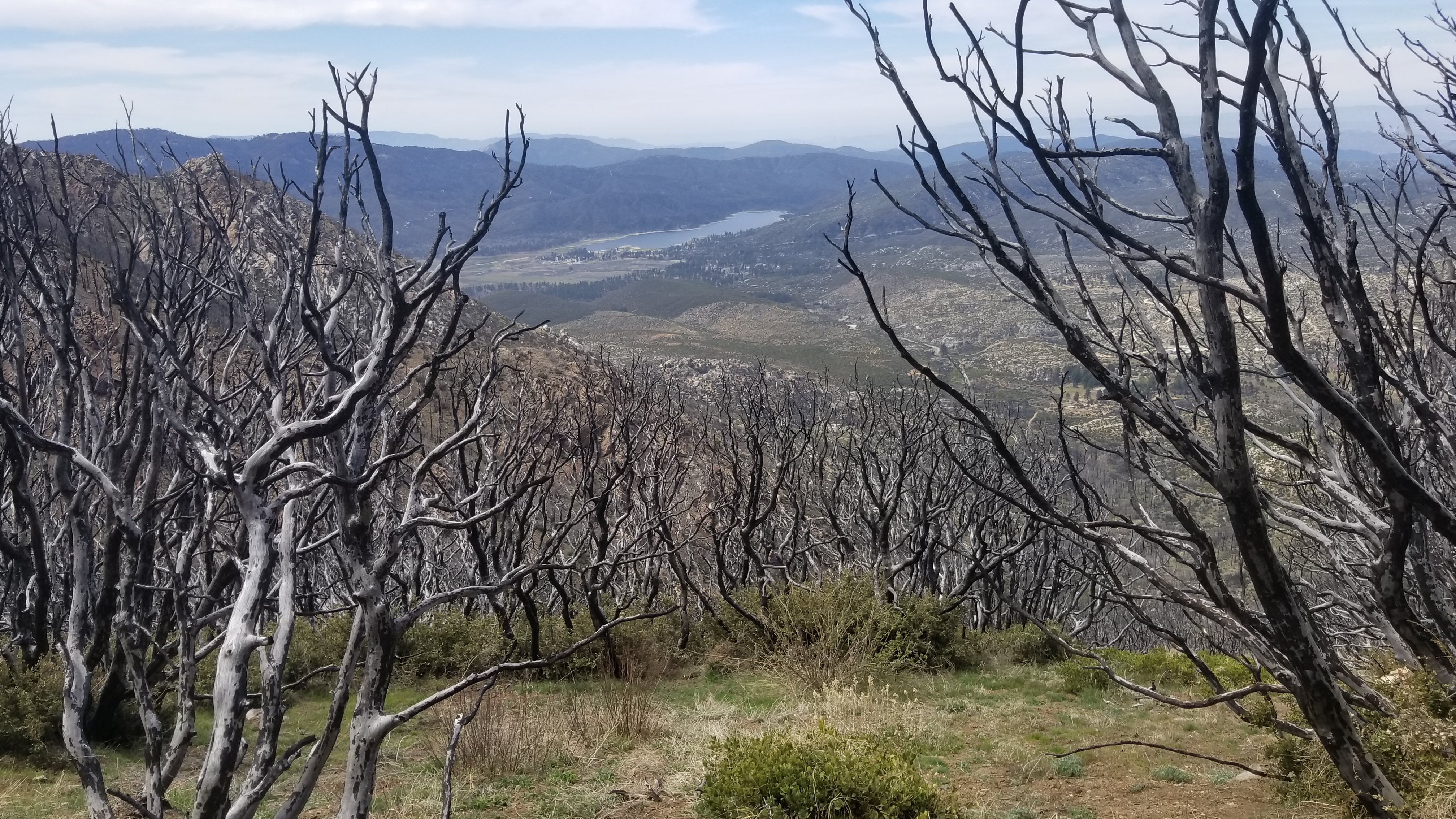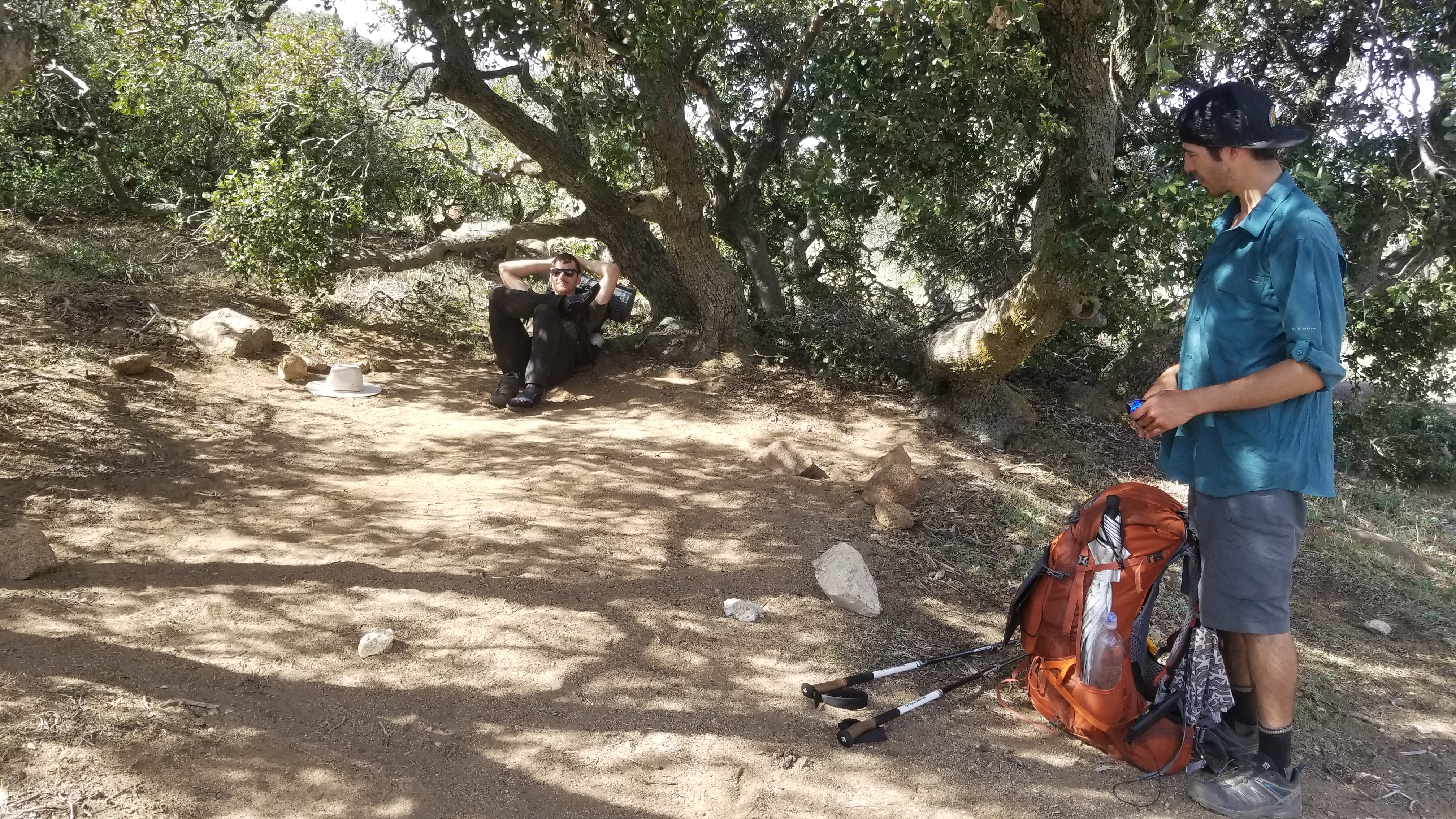 Darren and Lewis
Finally we dropped off together, gathering water at 1.2 miles, and pressed the final 4.5 miles to the road. Man what a push, although it was downhill, it was a long long stretch. We went down the burn area and I could imagine how beautiful it was before the burn. Birds chirped and squirrels skampered. Finally we found ourselves hot, tired, and at the road, woundering if the last stretch was only 4.5?!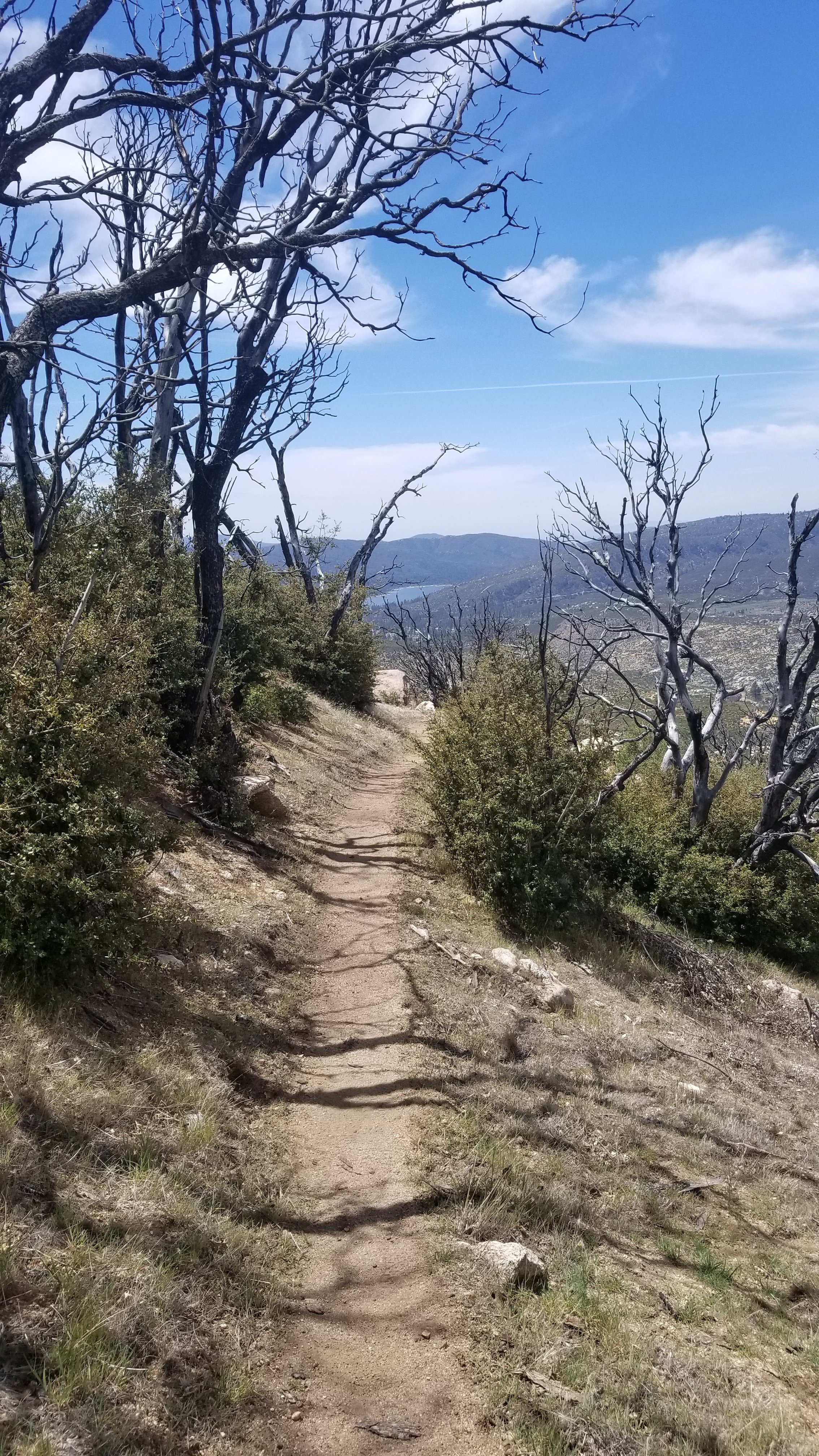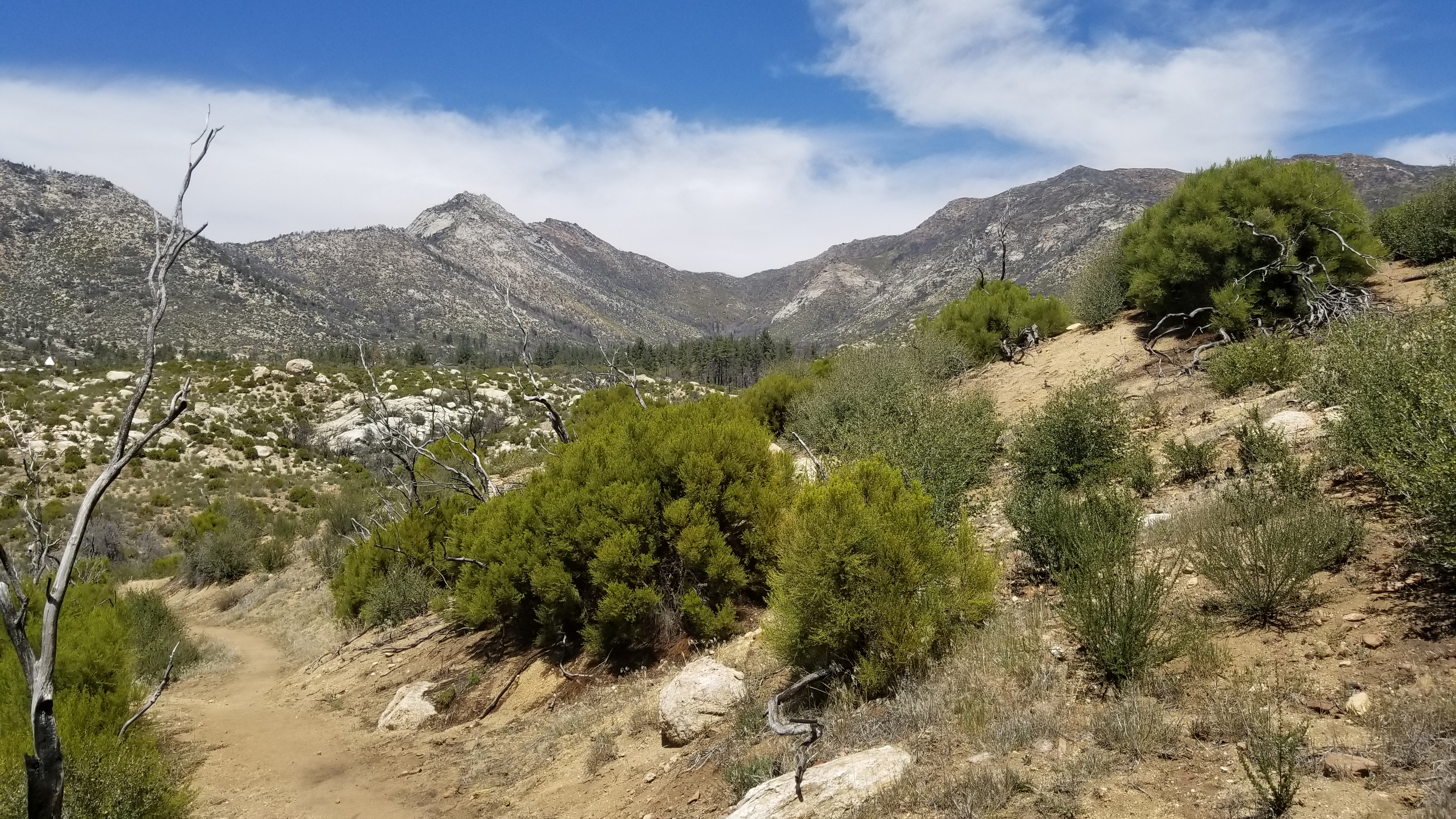 An awesome trail angel couple showered up and shuttled 6 of us to the Hurkey Creek campground where 5 of us found our home for the night. What a great day! We pitched tents, grabbed a coin shower, and cooked dinner for the night. What a great day!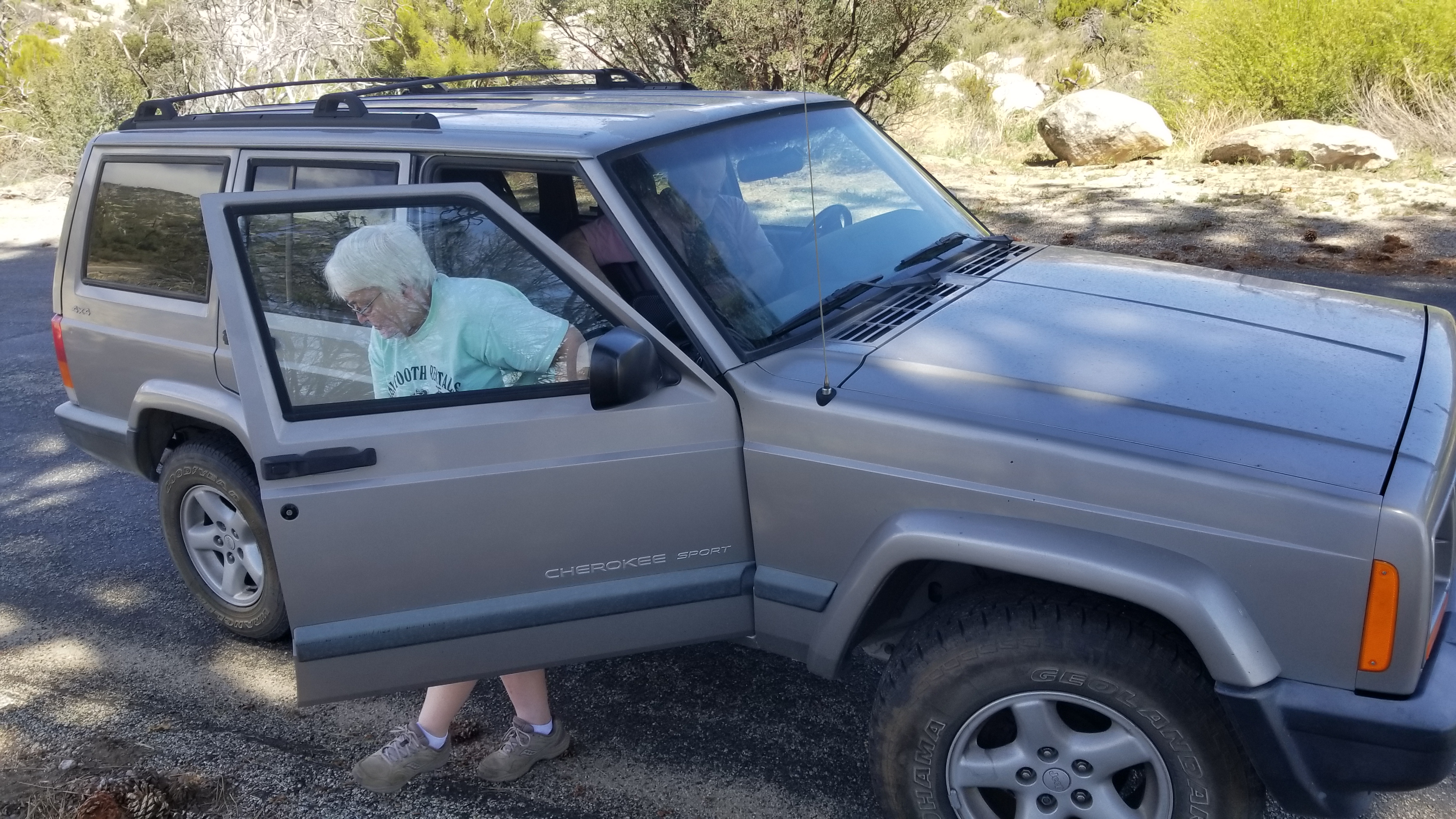 Trail Angel's for the win!!
Hiker Profile:
Janet: UCSantaCruise Feminist studies (law, policy, history) and psychology. Felt a little outside the group in her study but enjoyed learning how to have a strong opinion to not be so influenced by social media and other social pressures. Worked at a law firm in accounting, went back to school for accounting at UCBerkly. Now decided to quote and do the PCT while her body still can.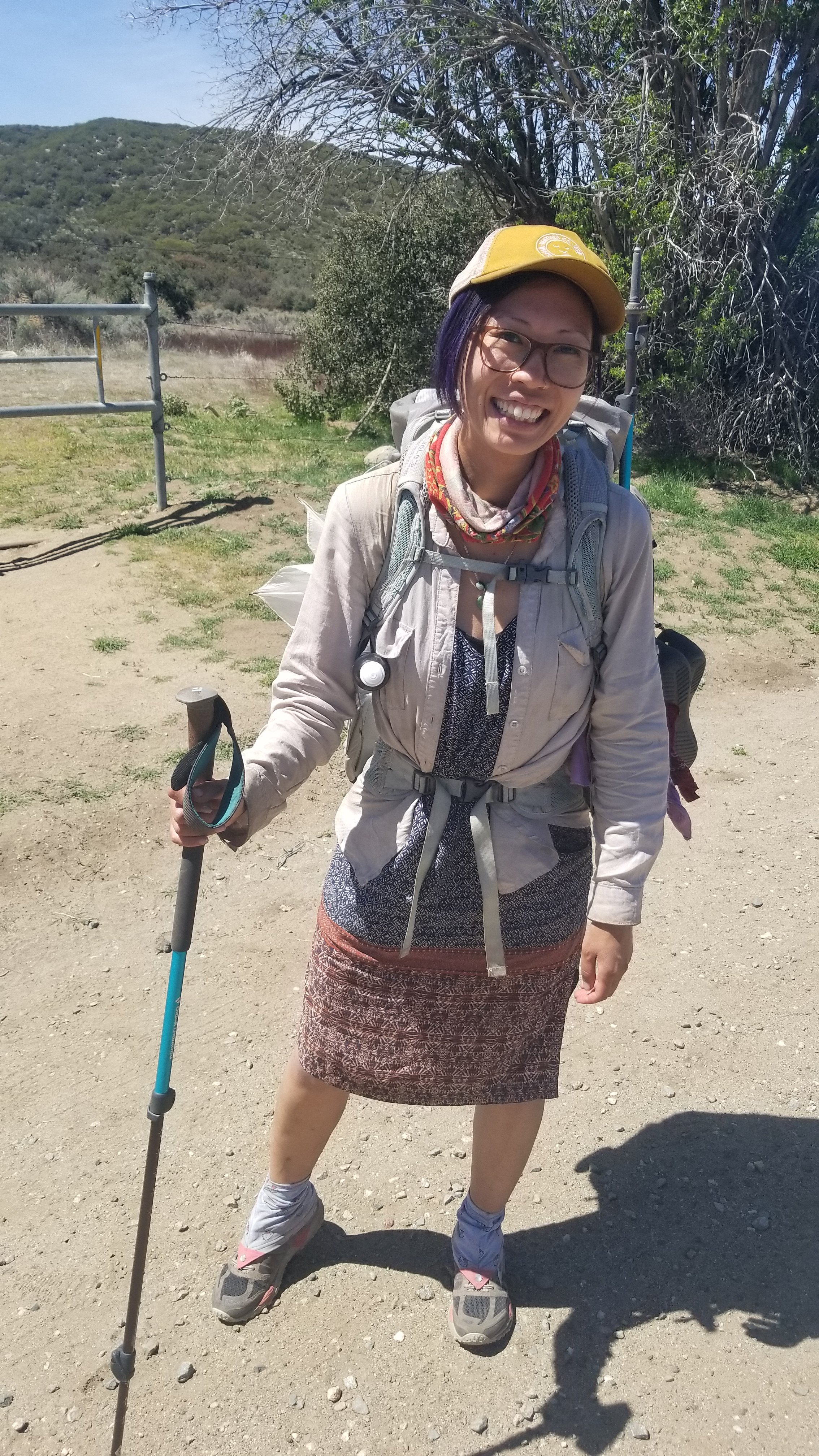 Catfish + Rose: kingman az, both completed the AT last now trying PCT. Rose is on the wildlife fire crew, seasonally, and catfish works as an xray tech.