Category Archives: QuickPost
Cedar Breaks: Under-appreciated Utah Gem
Coming to you from the: Explore Your Backyard Series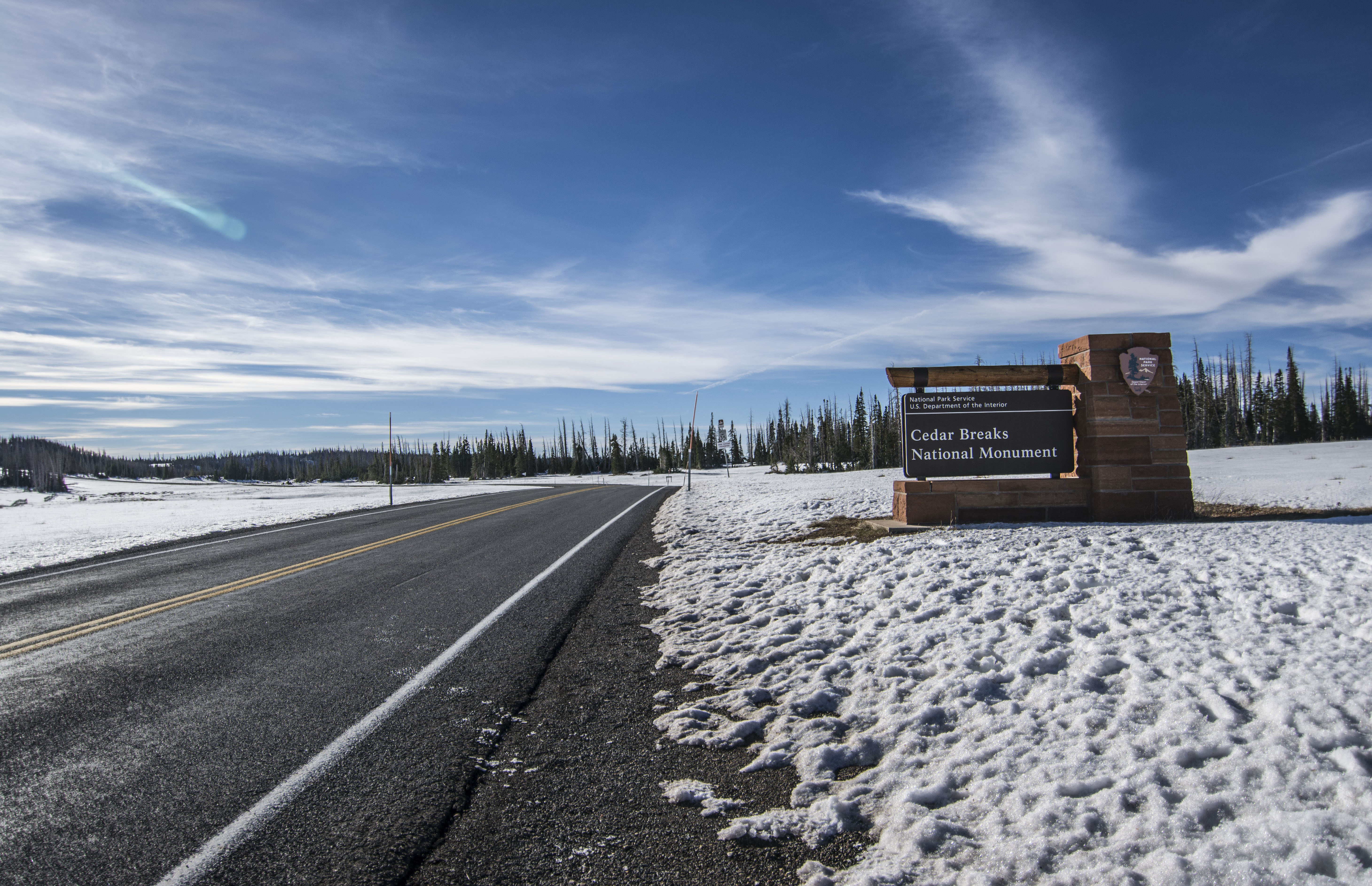 This past weekend Izzie and I drove up to Cedar Breaks National Historic Monument, which we refer to as the mini Bryce Canyon. It is a stellar place to visit! It had sick views and hoodoos to go all around. There are a few rim trails that are pretty easy. Unfortunately there are no legal trails that go through the heart of the National Monument. But don't fret; there is a stellar circumference trail we discovered that can take you through some stunning diverse landscapes.
Trail: Rattlesnake Creek Trail to Potato Hollow Trail Loop.
Length: Approx 22.2 miles round trip (with road walking)

Other options: Shuttle Bike/Car at Blowhard Mountain or at bottom of Ashdown Gorge

Elevation Delta: Max: 10,463 ft; Min: 7204 ft; Delta: 3,262 ft
Total Elevation Gain: 5,031 accumulated gain
GPX: Link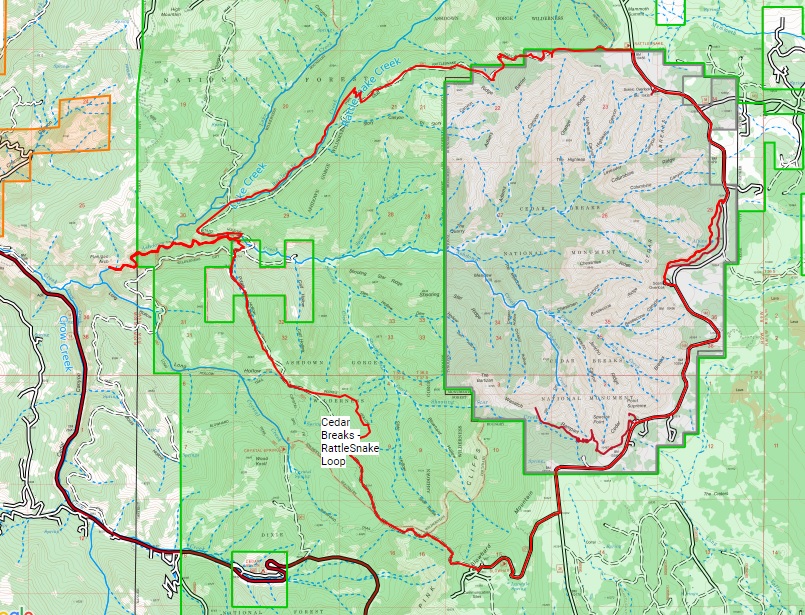 We woke early, to a snow covered plain at the Rattlesnake Trailhead and proceeded to dive right in. Immediately you enter the woods and can see faint views of Cedar Breaks through the trees. Take the quick off-trail side trip and snap some great pics of the park from the rim. The trail then dives down through the forest, through pines, aspen and open plains, into Rattlesnake Creek where you skirt a deep gorge and are finally spat into Ashdown Creek, the river that forms it. Take the sidetrek down the gorge, trust me, you won't regret it!
Once you're done, tighten up those hiking boot laces and dig hard for the haul out from the bottom up Potato Hollow back up to the rim! Great views once again! Potato is definitely the less traveled of the two but still a beautiful trek. Haul back up through the shrubs, plains, aspen, and pines and pop out at two large communication spheres. From here you can walk the road back, or set up a car shuttle, drop a bike if you're rockin solo, whatever your pleasure.

Had your fill of Cedar Breaks on Saturday but aren't ready to go home?
The surrounding area is pretty sweet too. There are a ton of lava fields, lava tubes (caves) and lakes to explore! Apparently this area has a big snowmobiling community in the winter, but it's still pretty great to explore on foot. We took the opportunity to check out the following caves and local hikes:
Lava Tubes:
Mammoth Cave: https://www.fs.usda.gov/detail/r4/learning/nature-science/?cid=fsbdev3_016108#hellsBackbone
This lava tube cave is really cool; bring some clothes you don't mind getting dirty, a helmet, a headlamp and a strong sense of adventure! There are a bunch of different tunnels to choose from (some are closed off in the winter due to hibernating bats). I like taking a chamber as far as you can go to its terminus before turning around and trying the next path. It isn't a huge cave (2,100 feet of passage, some of which is closed), but we had fun exploring and finding all the hidden entrances.
Bowers Cave: https://goo.gl/maps/DyNNjP7tt4D2
This guy is definitely less traveled, but is a really cool lava tube cave none less. It drops down with a wooden tree ladder to begin with and has 2 large rooms that you can stand in. Poke around, it's a little wet, but really cool, plus we found a bat just chilling!
Ice Cave: https://goo.gl/maps/rYNgFophwPp
This was the smallest of our finds and seemed like it was regularly frequented, still cool to see though.
Navajo Lake:
Cascade Falls: 2.4 miles round trip ~ headwaters of the Virgin River
Pretty chill hiking in the pines shows off the beautiful forest to the south and a few more Bryce like formation areas. Bright orange and white hoodoos poke out of the side of the mountain as if it were cut away like a multilayered cake. When we went there was no water flowing from the mouth of the entrance. However, this just gave us another opportunity to go caving! The limestone walls of the cavern that guides the headwaters of the Virgin River was certainly cool to see! It was a little wet, but well worth the effort!