I listened to the water crash like waves on a beach with the rhythm of my steps.
I woke up from a real full nights rest. After pushing 22 miles plus an extra 2.2 for water I was pretty beat. I dont think I didnt moved an inch all night! I woke up, packed up and walked out to the trail to see Matt, the guy I trekked with on day 1! "Hey Mike, Whats up dude, I didnt think I was going to see you again!" He said. It was good to see him, Steve and Raj also rolled in with him and camped out.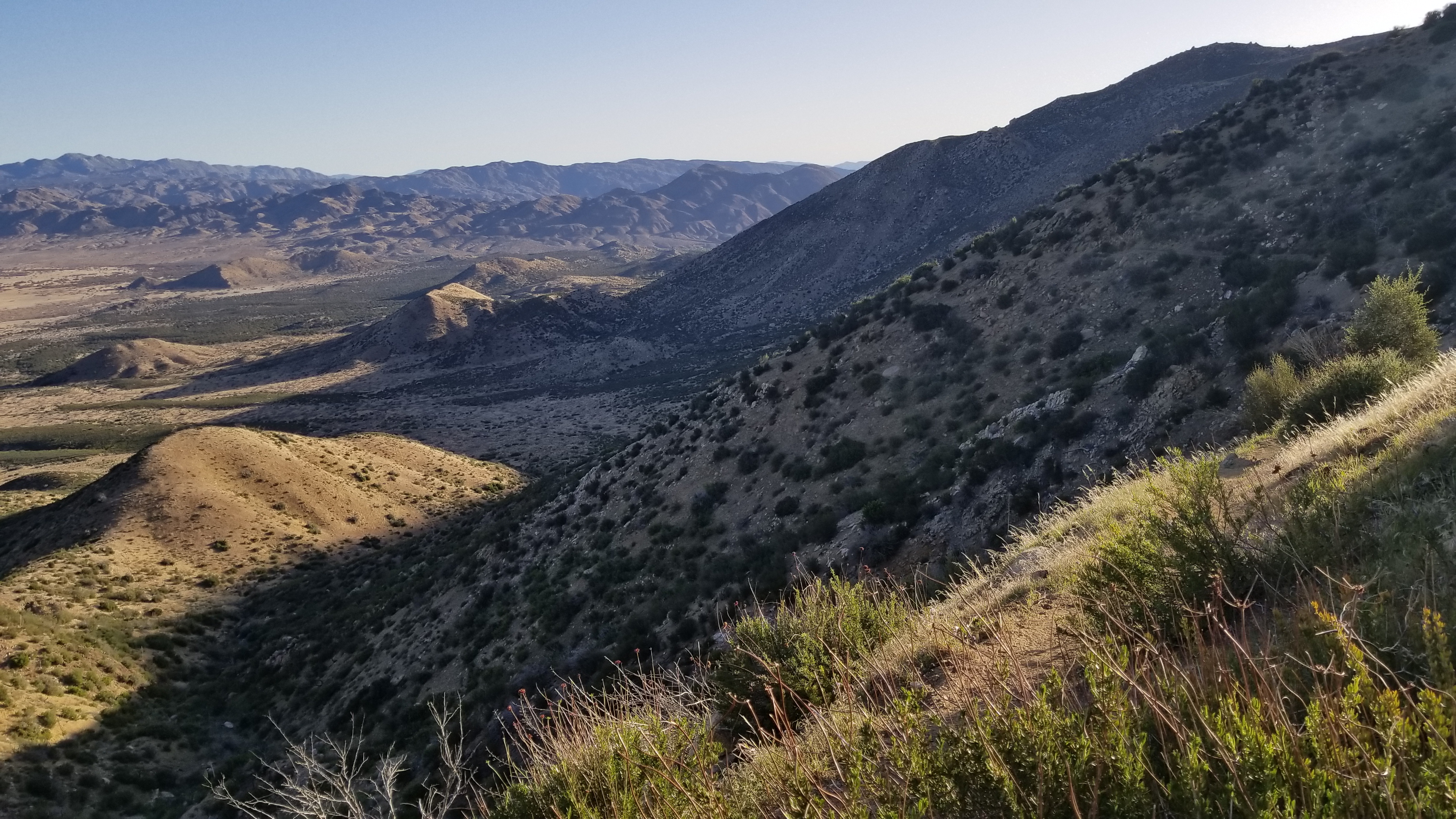 Seemed like there was a pack of 7 of us total in the area and we were all headed for Scissor Crossings, our next water resupply (water cache). Water is life out here and being efficient but not too risky is key. I had 6 liters on me and didnt meee it all so offered the fellas some before I dumped it. They all divided it up, and I said fairwell and struck out on the trail.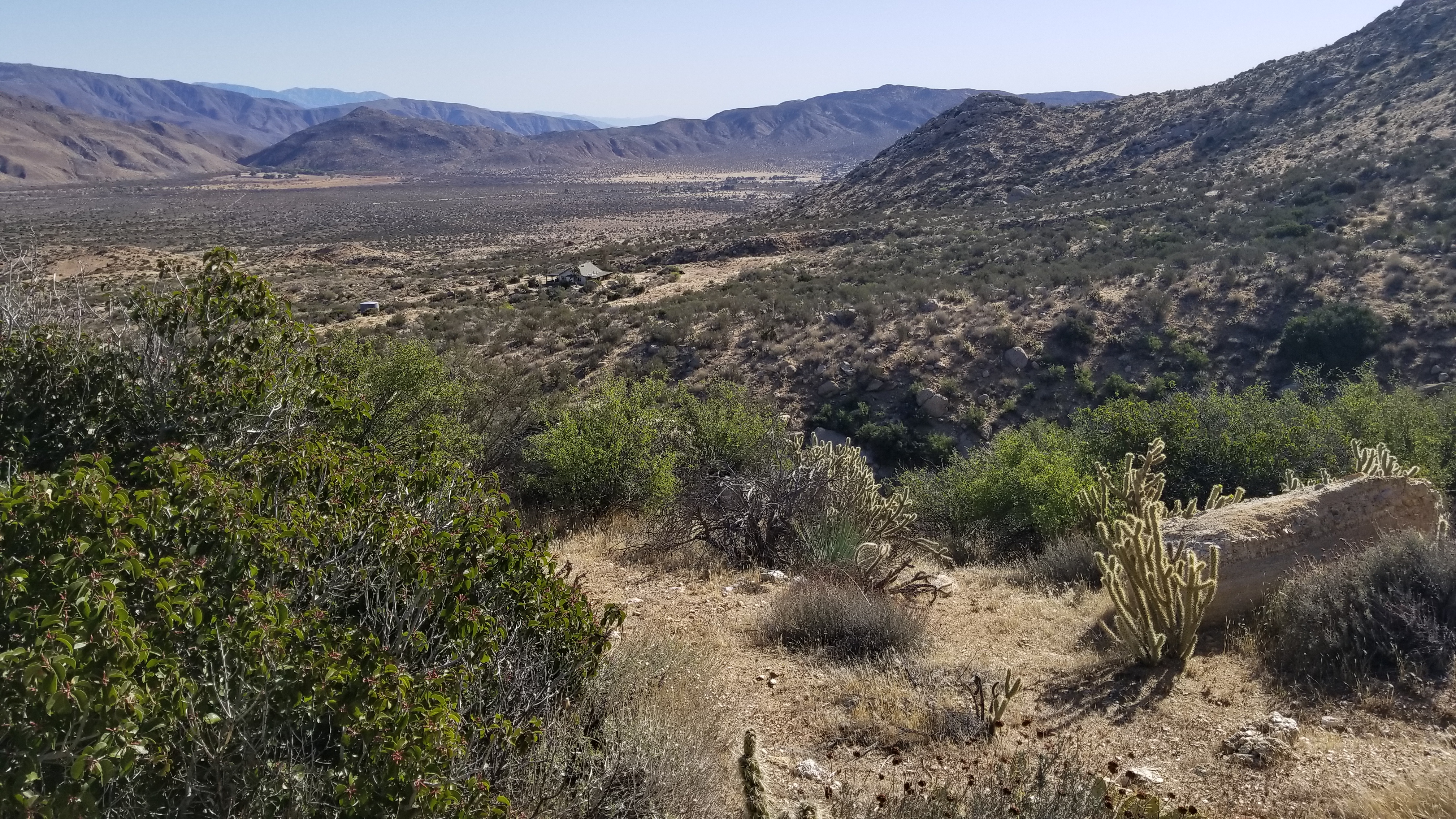 These mountains reminded me of AZ. The cactus, the brown rock, ocotillo, buckhorn cholla, agave, it was all here except for the sugaros. As I trekked on I forgot to take the air out of my Sawyer Squeeze bladder, and I could hear the sloshing as I walked, it reminded me of the ocean. I trekked on until finding a nice spot at mile 5 to rest. Soon Bristlecone popped up to my surprise and we chatted for a minute about a recent Boeing tragedy . . . sad stuff. Done with my break I got up to leave just as Raj came rounded the corner. He was amed up and ready to trek. We pushed the next few miles to the crossing together chatting as we went. As soon as we got to the crossing booth Matt and Steve caught up. Just at that moment a hitch to Julian came availible and they all lept at the chance. I had other plans!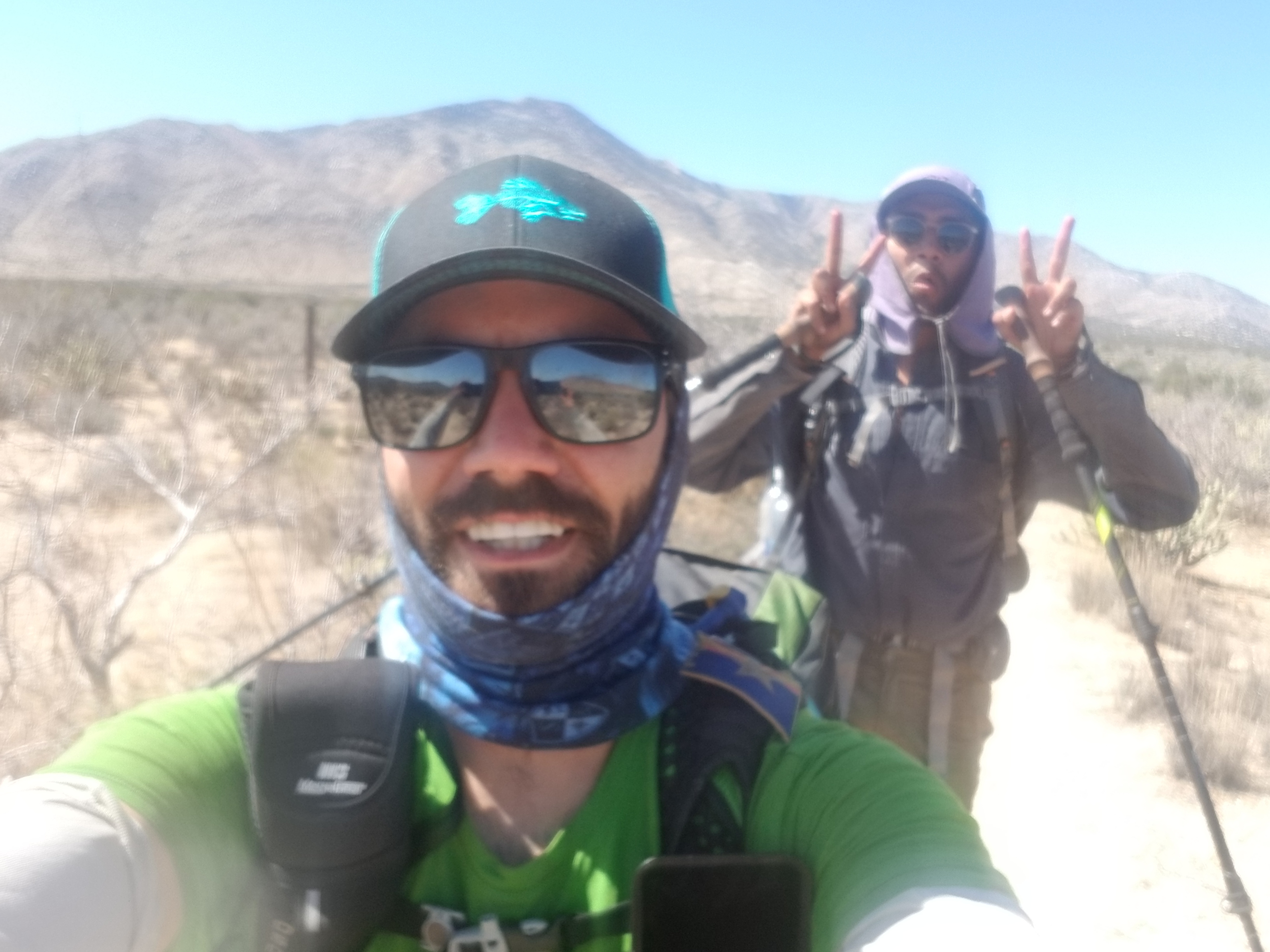 Raj, being silly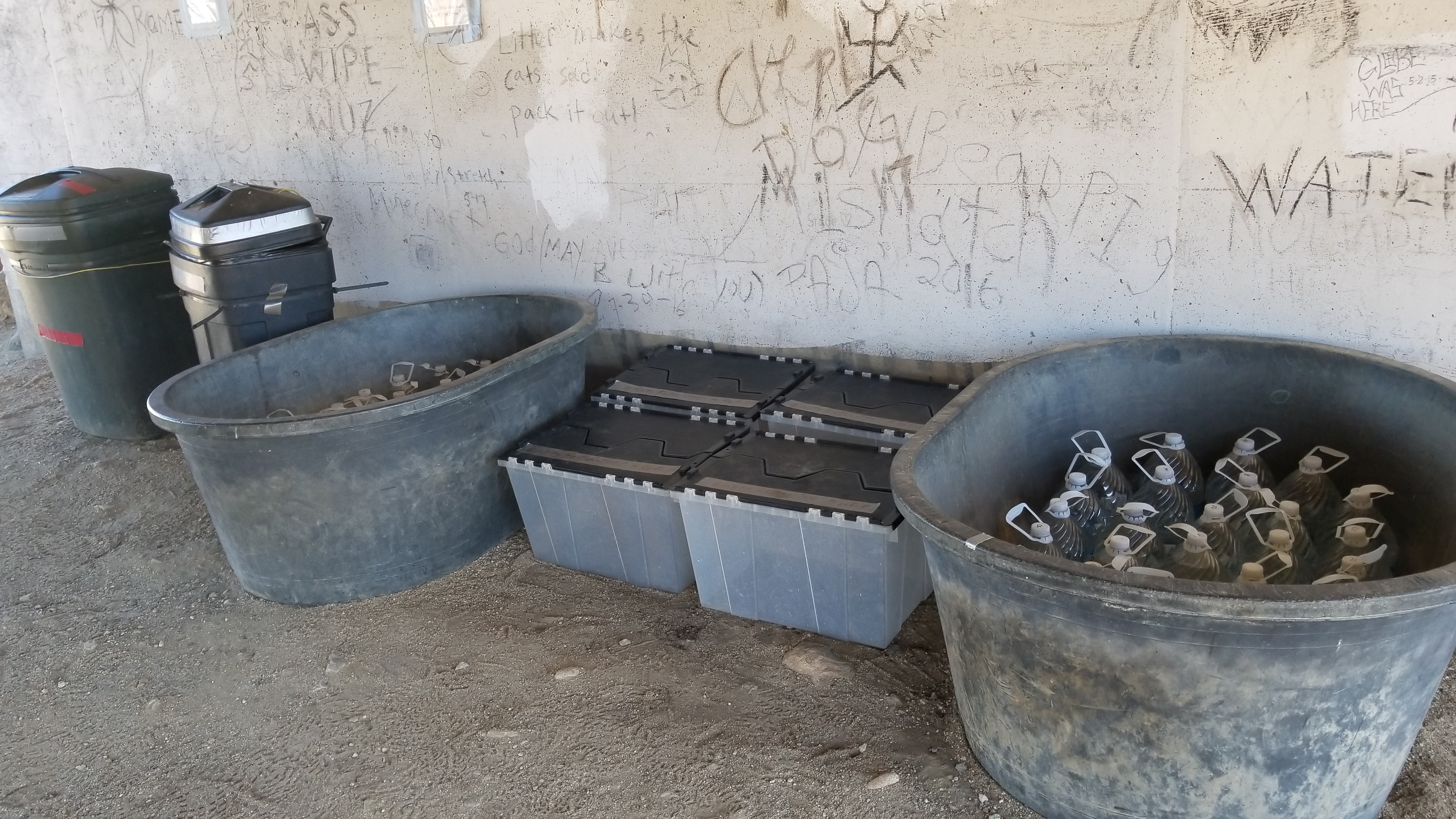 Scissor Crossing Water cache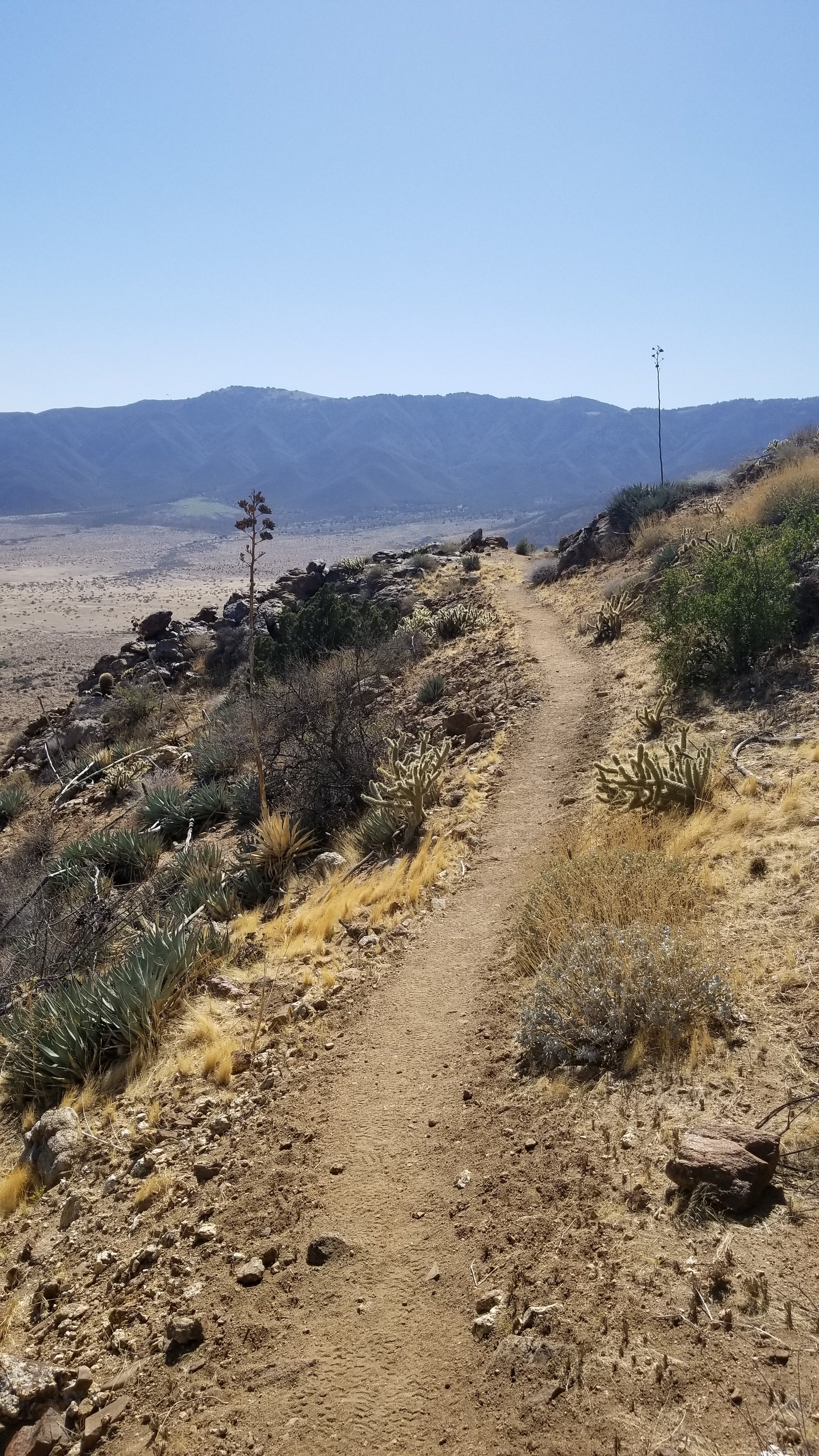 I trekked the next miles alone, happy to do so as they were warm and the sun beaded down on me. I meandered in and out, seeing hikers and chatting as I went. Finally with my feet calling to me, I found a nice little pad to call home for the night. I had pushed 20, and my body knew it. Time to rest, another awesome day!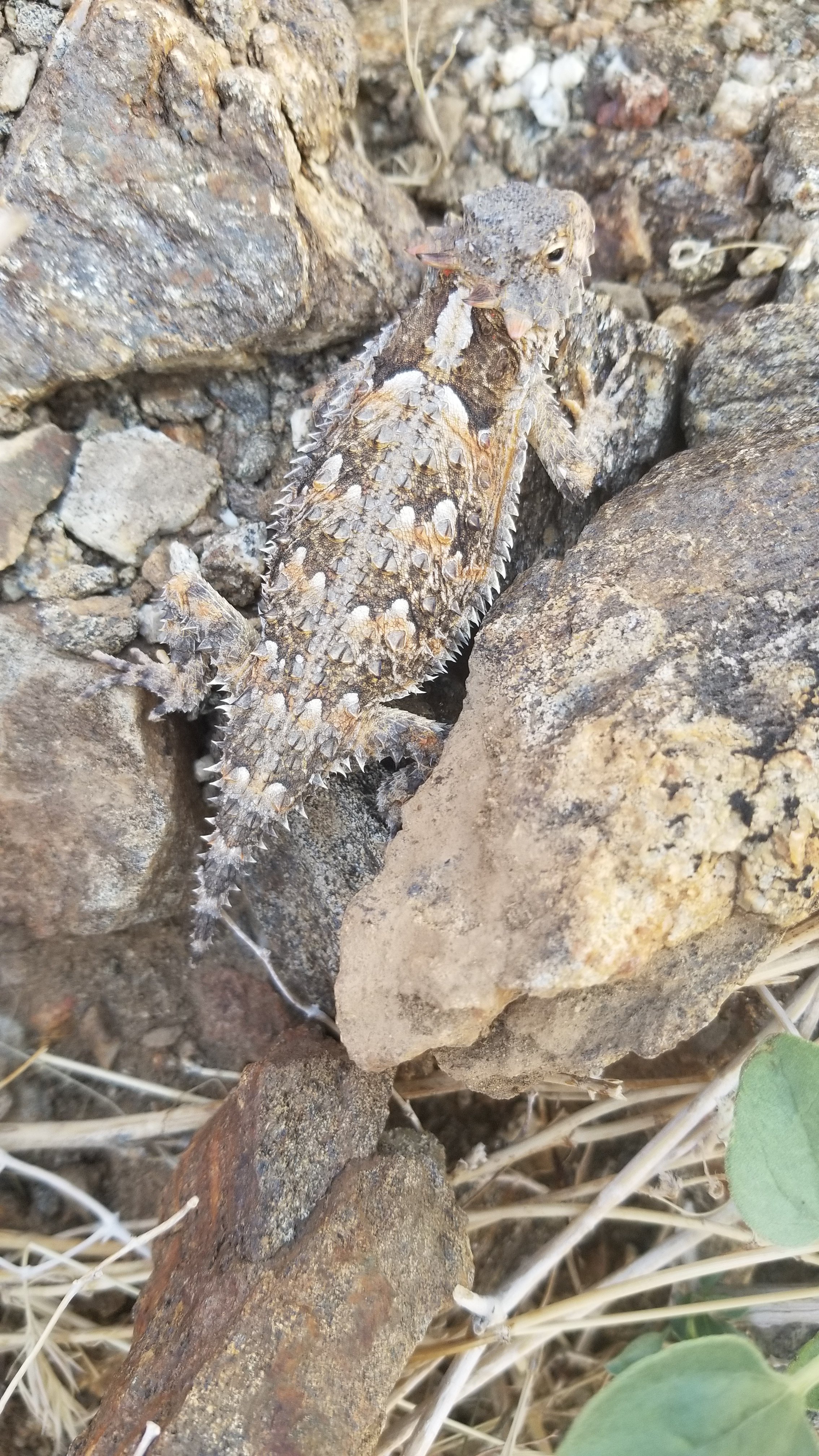 Hiker Profile:
Steven and Raj: UCSD graduates coming out to the PCT for a nice break after school. Steve was from NY and Raj Cali. Raj studies Human Biology and hoped to go back for pre-med and hopefully become a surgeon.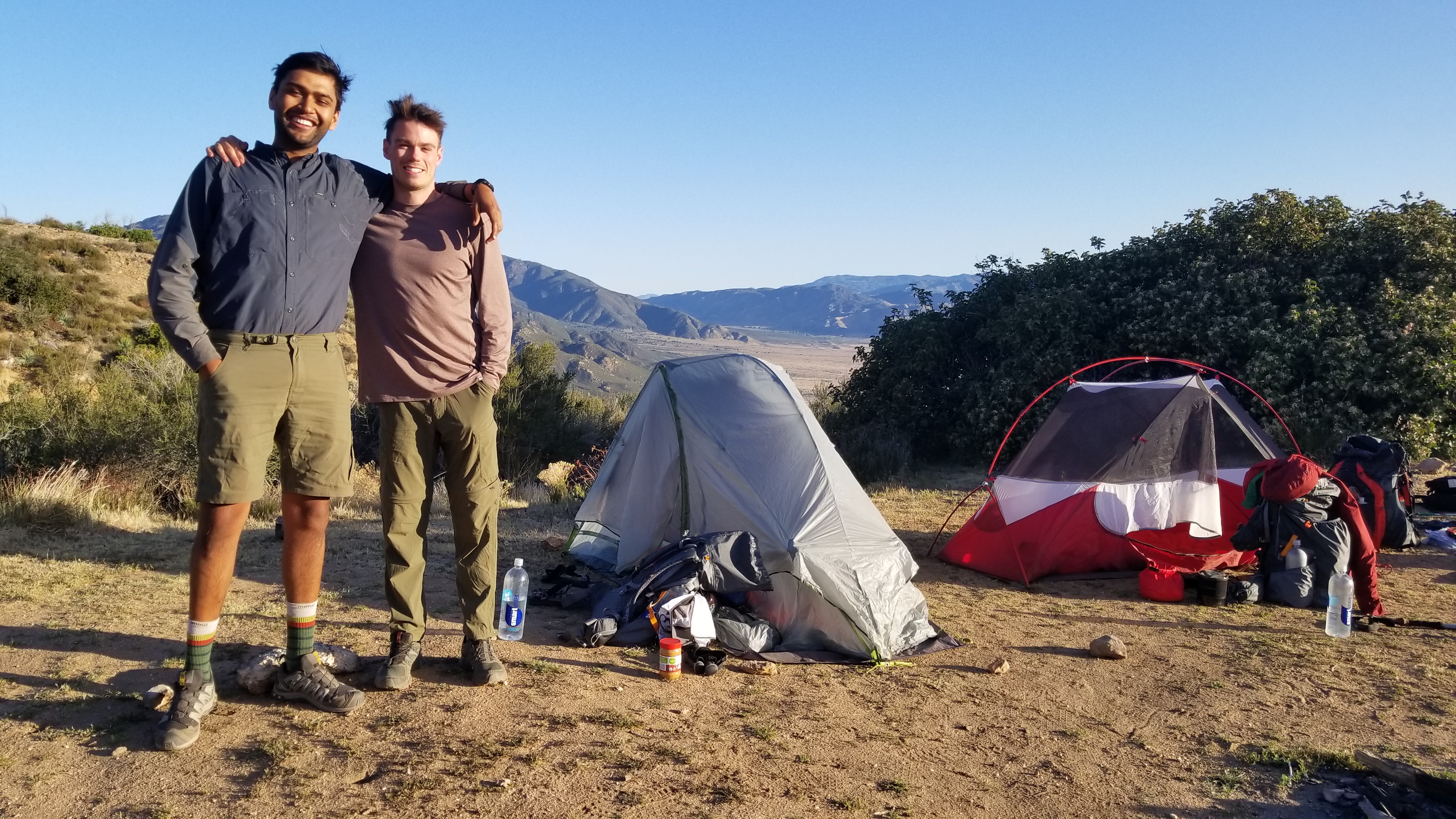 Bristlecone + Uber Bitch: A couple that had hiked the PCT twice together, once as a section, once as a thru hike. Now Uber Bitch (Emily) was helping to support Bristlecone do it as a thru hike at the ripe old age of 80. Dont let the age fool you, the guy can move!!