Winds of change began to blow . . .
Holy crap it was windy today! I woke several times in the night to a few gusts of wind. The camp I chose below the oak tree was nestled in a small valley that was somewhat shielded by the winds. I got up and started the morning regiment before standing ready to start the day with my pack strapped on my back.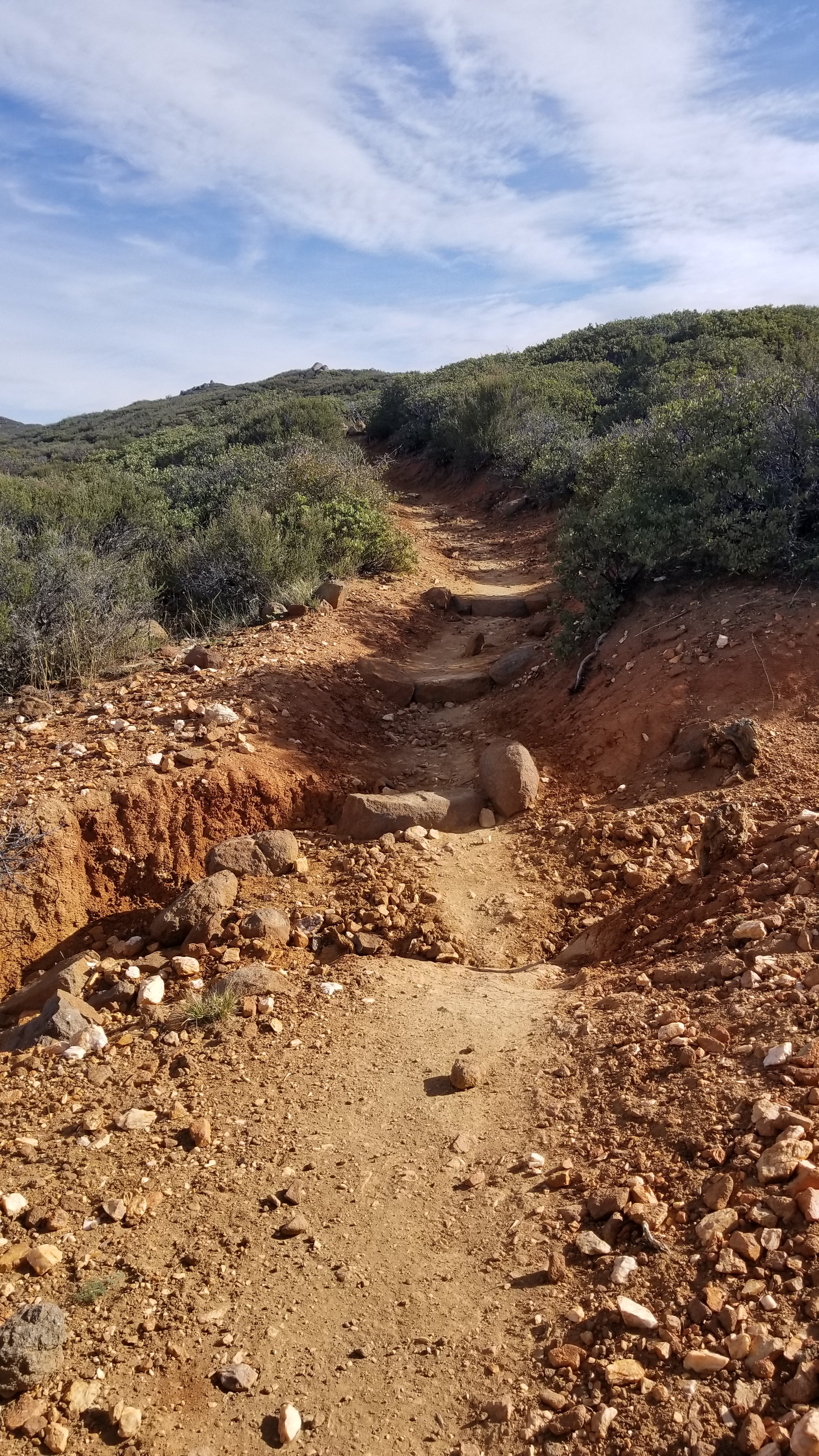 it was chilly to start and I left my hoody on. I trekked on through the high deser shub lined trail headed up towards MounLaguna, my next resupply. As I trekked I happened upon Jenn who was grabbing water from Long Canyon Creek, and joining in I chatted for a few. She was from Florida, and was happyto be back west in the mountains again. After gathering my water, I said goodbye and headed on. Trekking up and through the hills until right at mile 39 where I found the first pine of the day!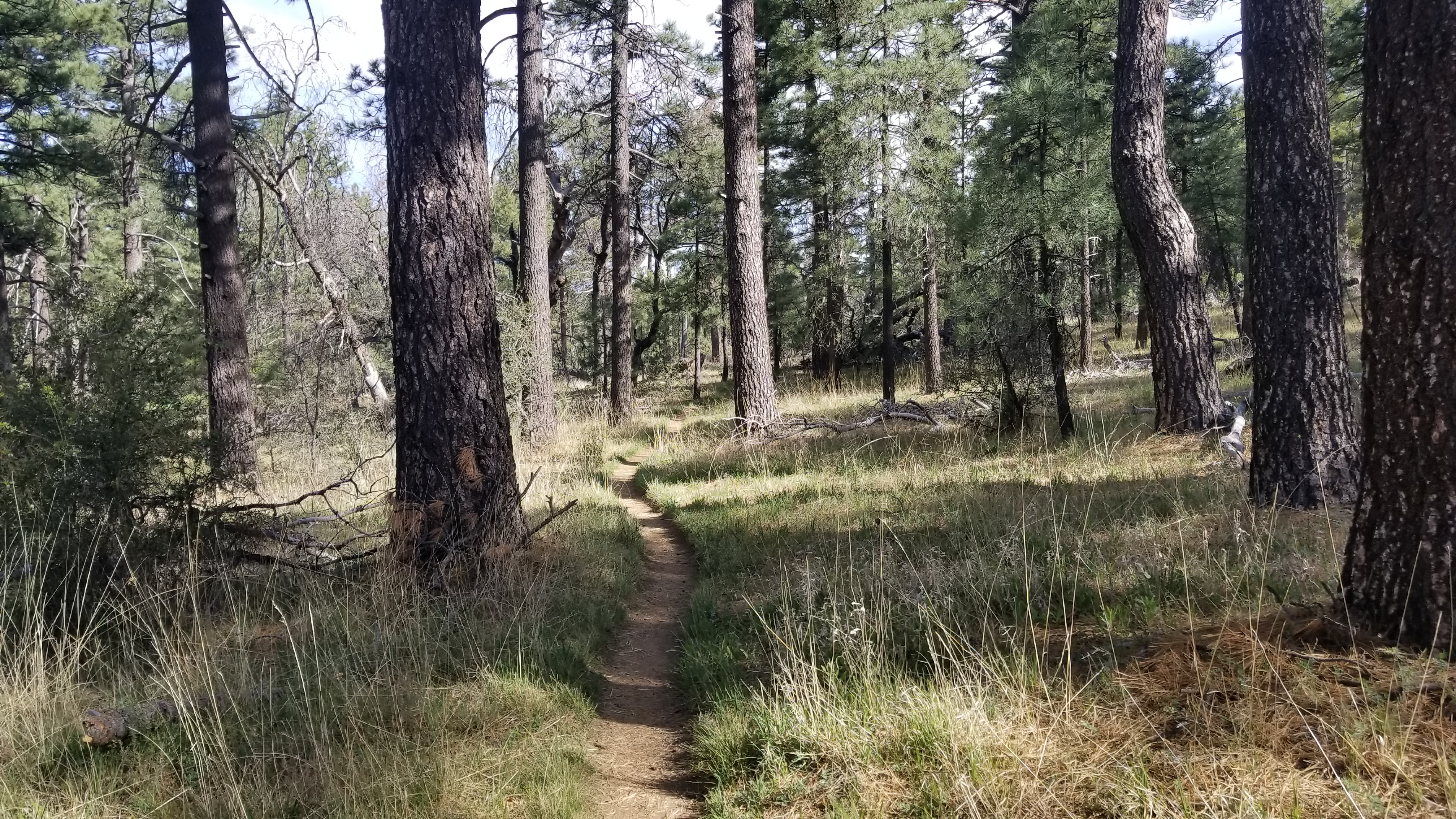 I was getting closer to the little Mountain community as soon enterered through Burn Rancheria Campground. To my surprise The Three Amigoes (As I started to call them) were hanging out by a bathroom resting for a quick break. I chatted with them as well and found that they came from Spain and had only been in the country a few days. Attempting the full push withh only 1 tent between the three of them!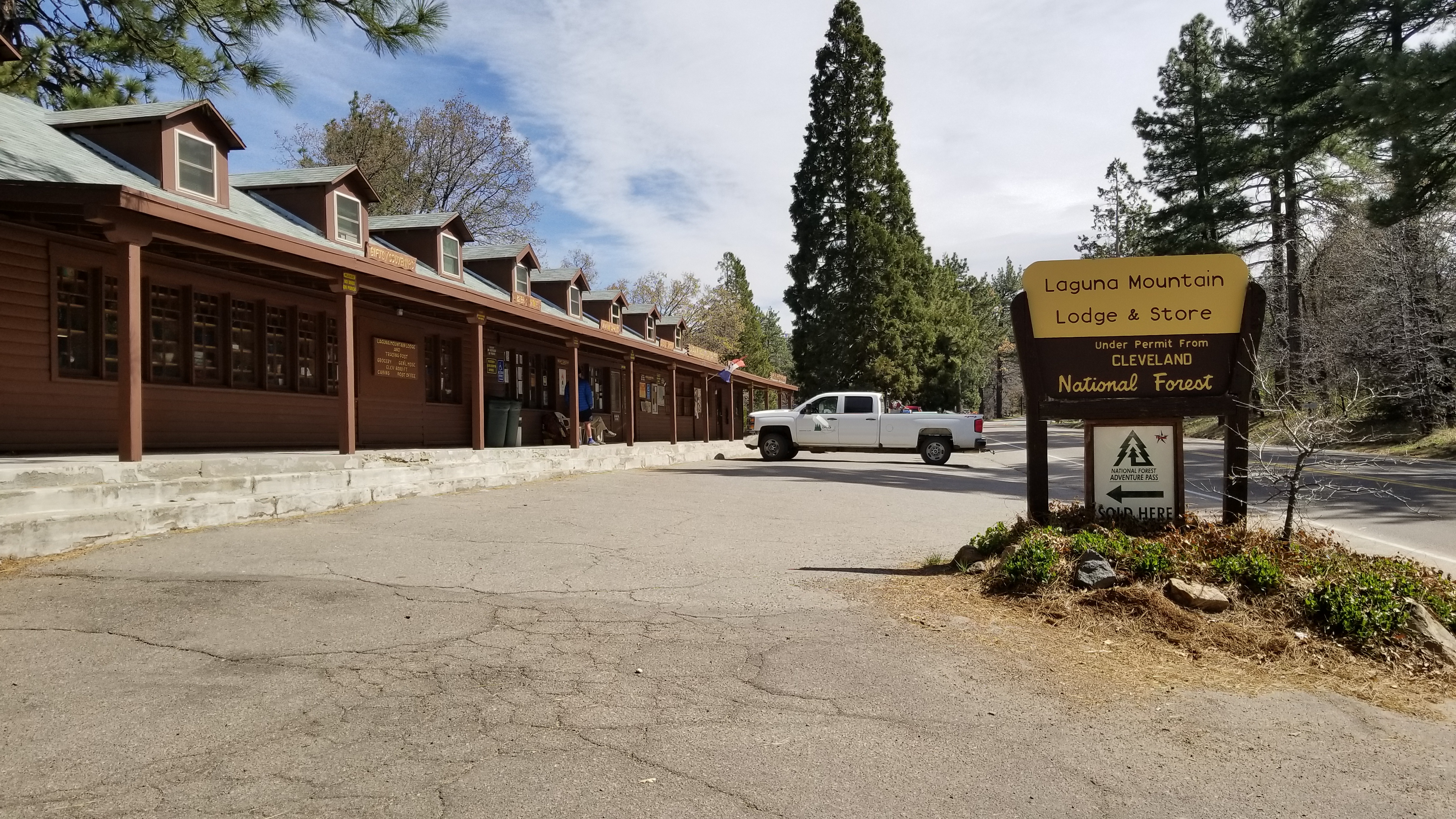 Once again I pressed on and made it to Laguna Lodge where I resupplied my food in the store there. A decent selection but a little pricey. After chatting with a few other hikers on the porch I went back the way I came, started back on the PCT and pressed on. The wind began to build . . .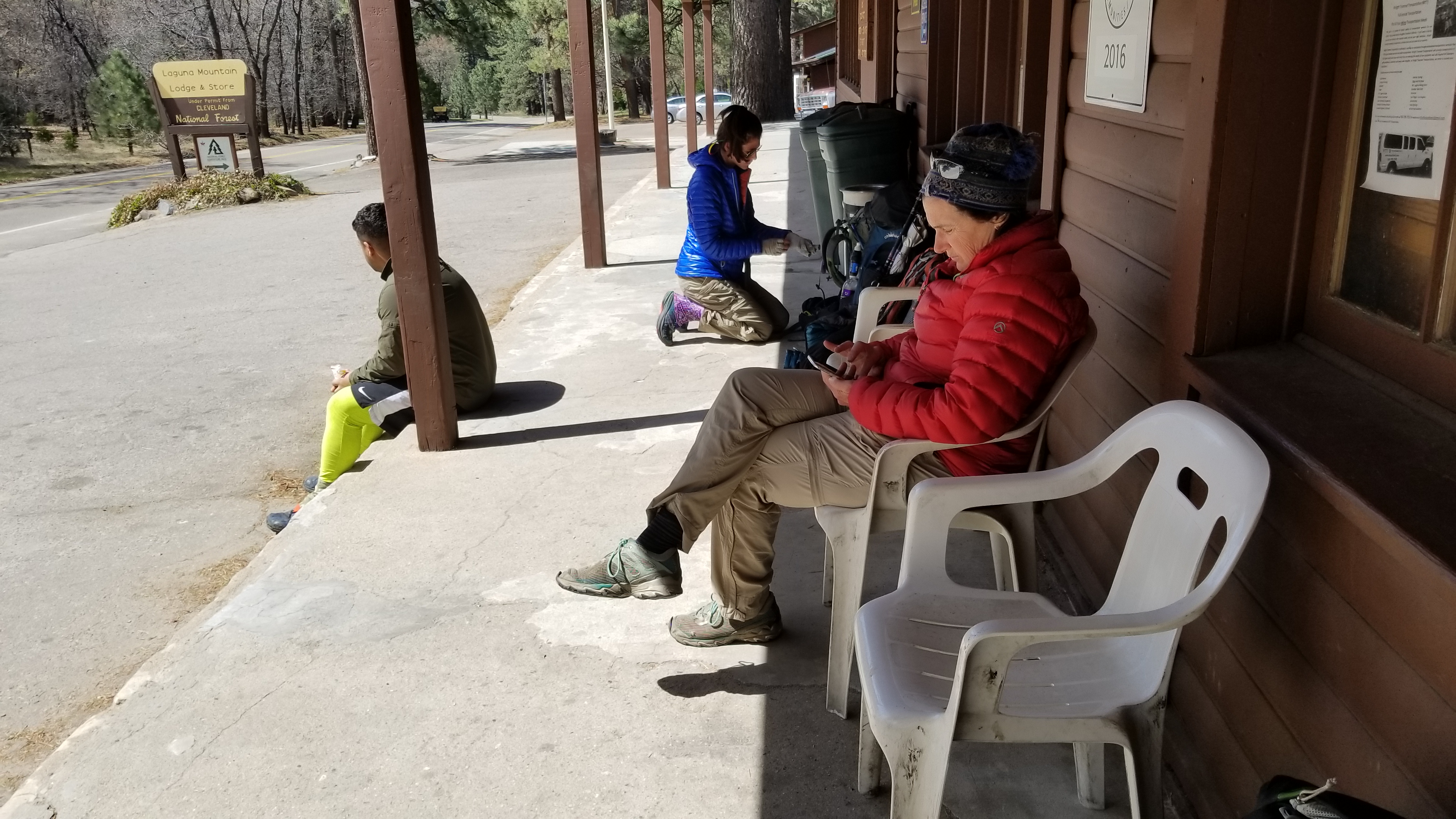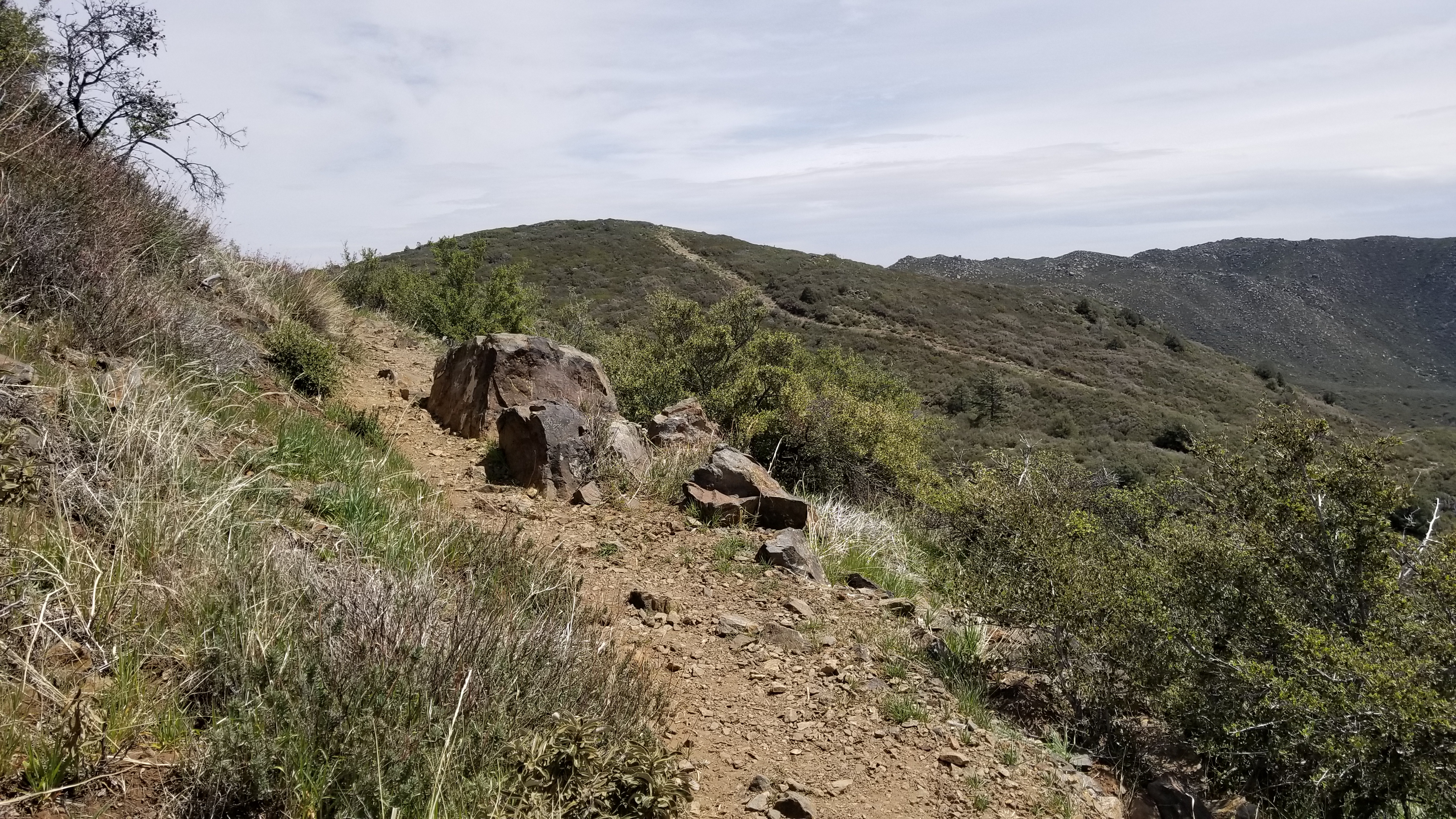 It was like a middle school bully trying to grab your hat by the bill because he wanted to play keepaway with it. The wind gusted. As I neared the edge of a dropoff it pushed even harder. My head down I forded my way up the trail shivering through until finally taking an exit on Sunrise Highway. I walked up to Laguna Mountain Campground where pleasenetly I found a shower and a wall outlet in the bathroom to charge my phone =)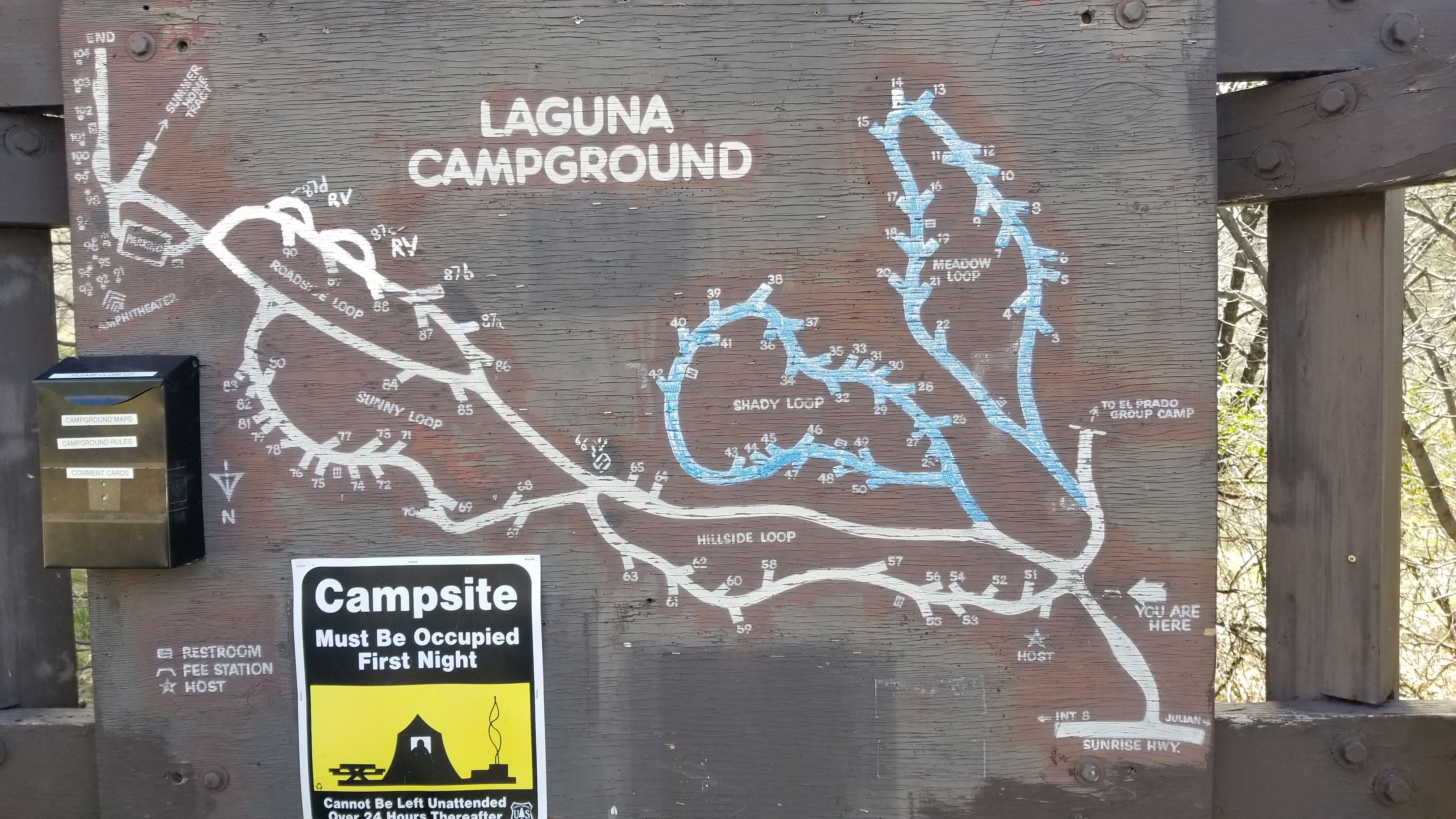 Now im hunkered down, the wind continuing to gust beating on my tent walls, hoping that the 21 deg forecast for tonight is just a joke. Well see!!
Hiker Profile:
Jenn,Florida, early 20s after grandparents passed and moved way, came to hike. Used to live in Tucson Az where she learned to backpack.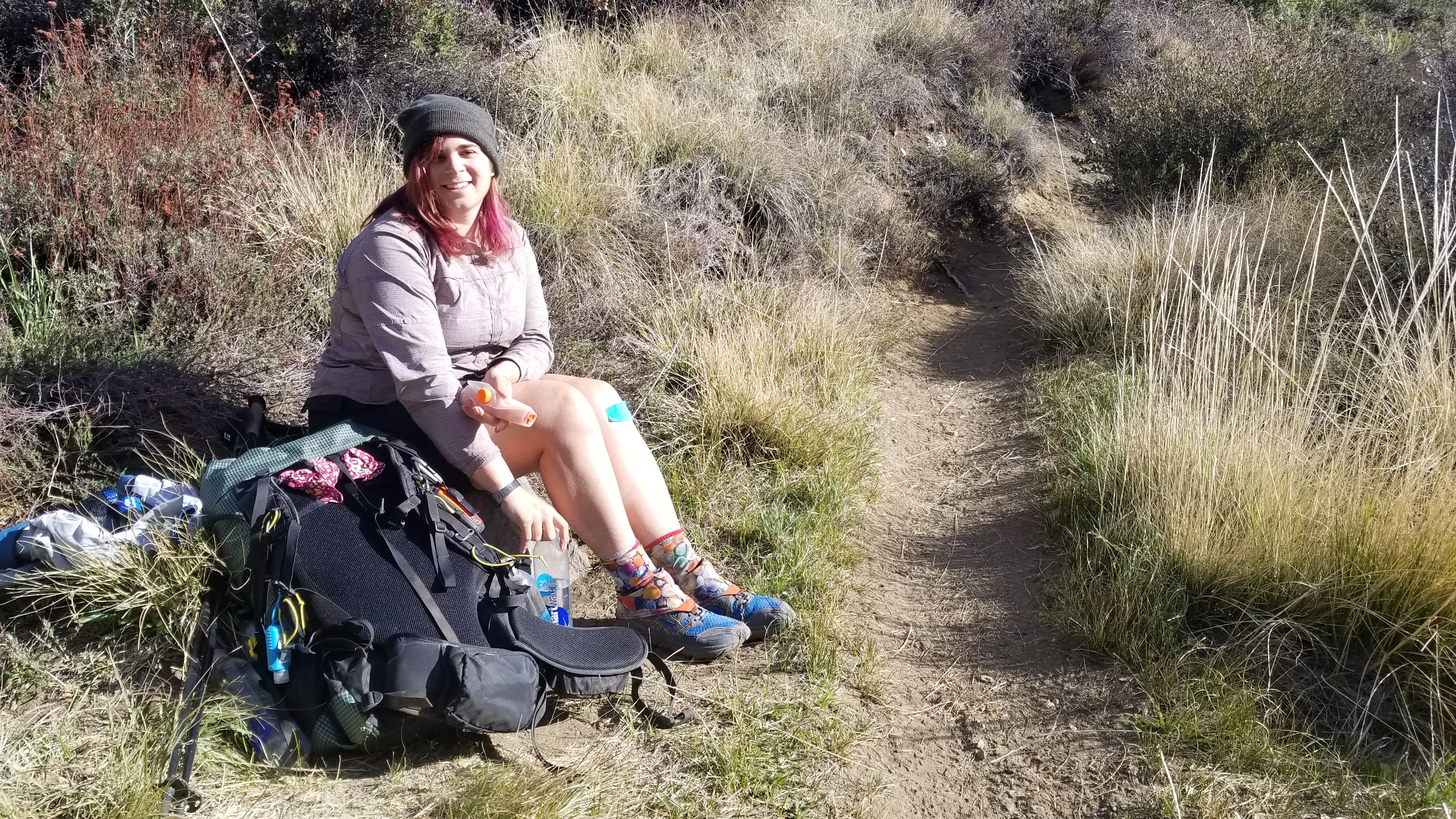 The three amigos: John, Sich, Nerea. From barsalona Spain, hiking together, sleeping in 1 tent, seem to be good pals, mid 20s