Just because it looks like a rabbit, hops like a rabbit, doesn't always mean it is one.
My plan is to meet my gilfriend Izzie and buddies Nick and Sam in 7 days, just 60 trail miles away. Needless to say, I either needed to slow down or burn some zero mile days. So I found myself taking a rest in the small mountain town of Idyllwild. I wont bore you with the details of running around in my rain gear to do laundry, or raiding hiker boxes around town, or even using the piblic library to get some administrative work done. But what I will tell you, is that you should definitly make a trip there to check the place out. Maybe do some hiking, mountainbiking, or even rock climbing in the muntains nearby.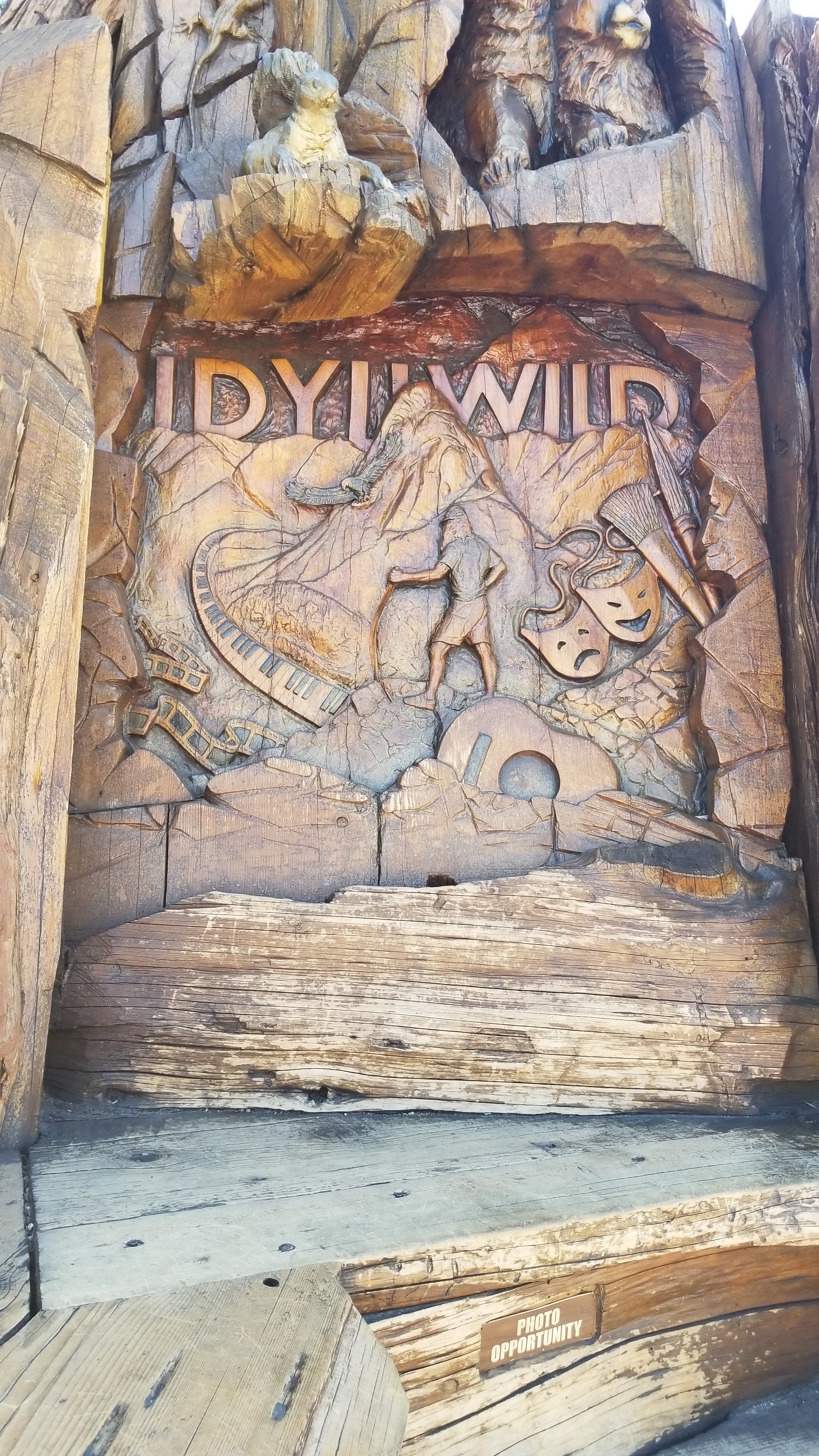 Awesome wood statue in town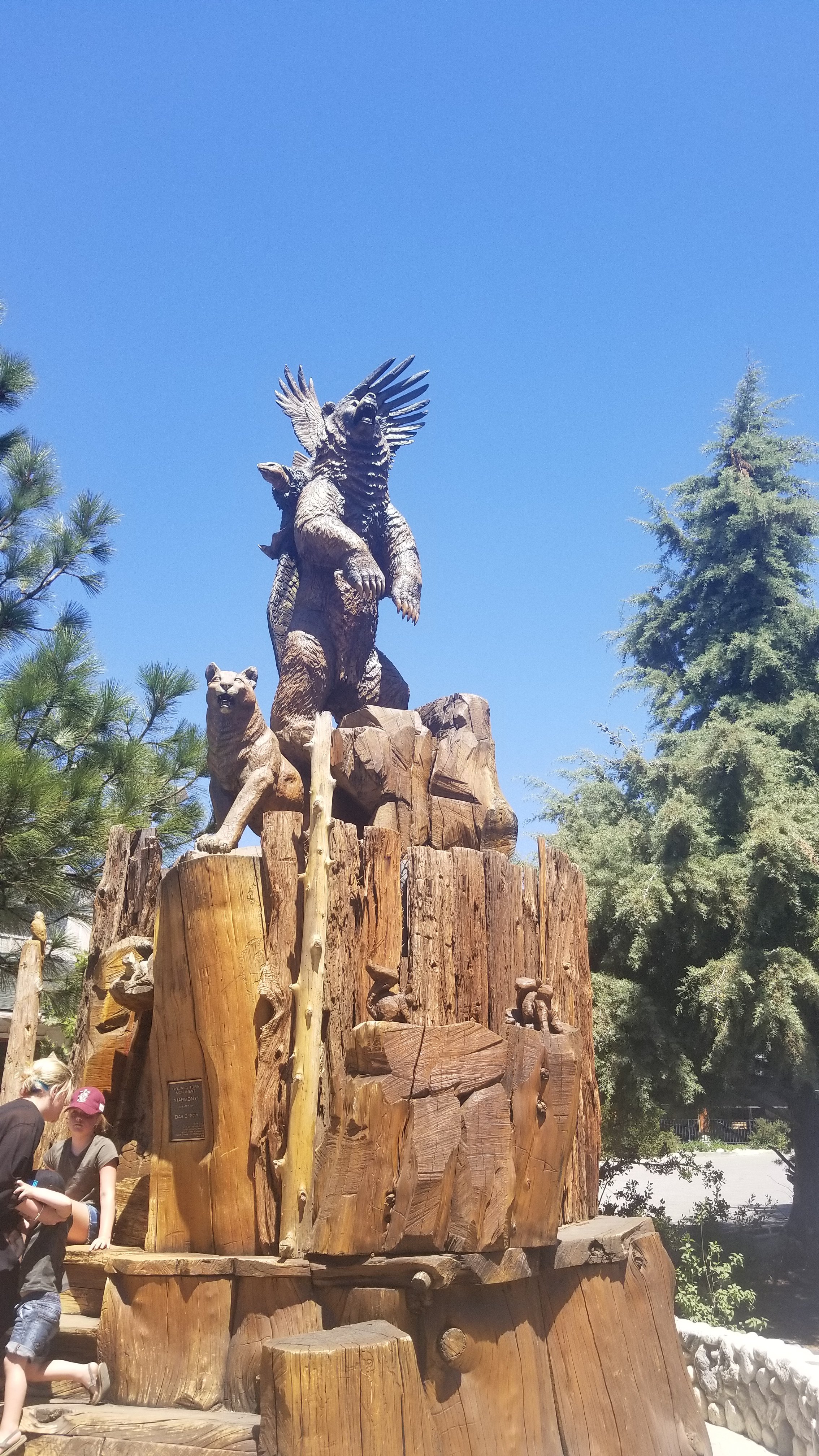 Full statue, thing is huge
Sweet little theater
Cool mosaic for the town
Metal Statues
Awesome cabin town
Hiker Profile:
Vagabond- Phx AZ, 50s, served in the military as infantry. Was hit by a truck few years back, and was told he'd never walk again. After reconstructive surgery and a few pins and plates later, he worked his way back to his feet. He decided to show the doctors wrong by walking across America. He was in Idyllwild taking some rest days, attempting to recover from double pneumonia. Of course his chain smoking ways wasnt helping much. I though the guy was homeless at first, but after hearing his story, I undestood a little better where he was coming from. Kind eyes from a rough road.