North. Its simple, just walk North . . .
Start: Mile: 20 – Lake Morena
End: Mile 36 – Oak Tree
I woke early, at Lake Morena to the sound of my alam as usual. I wasnt ready to get up to the 35 degree morning and I could feel damage in my legs from the day before, but I knew it was time to move.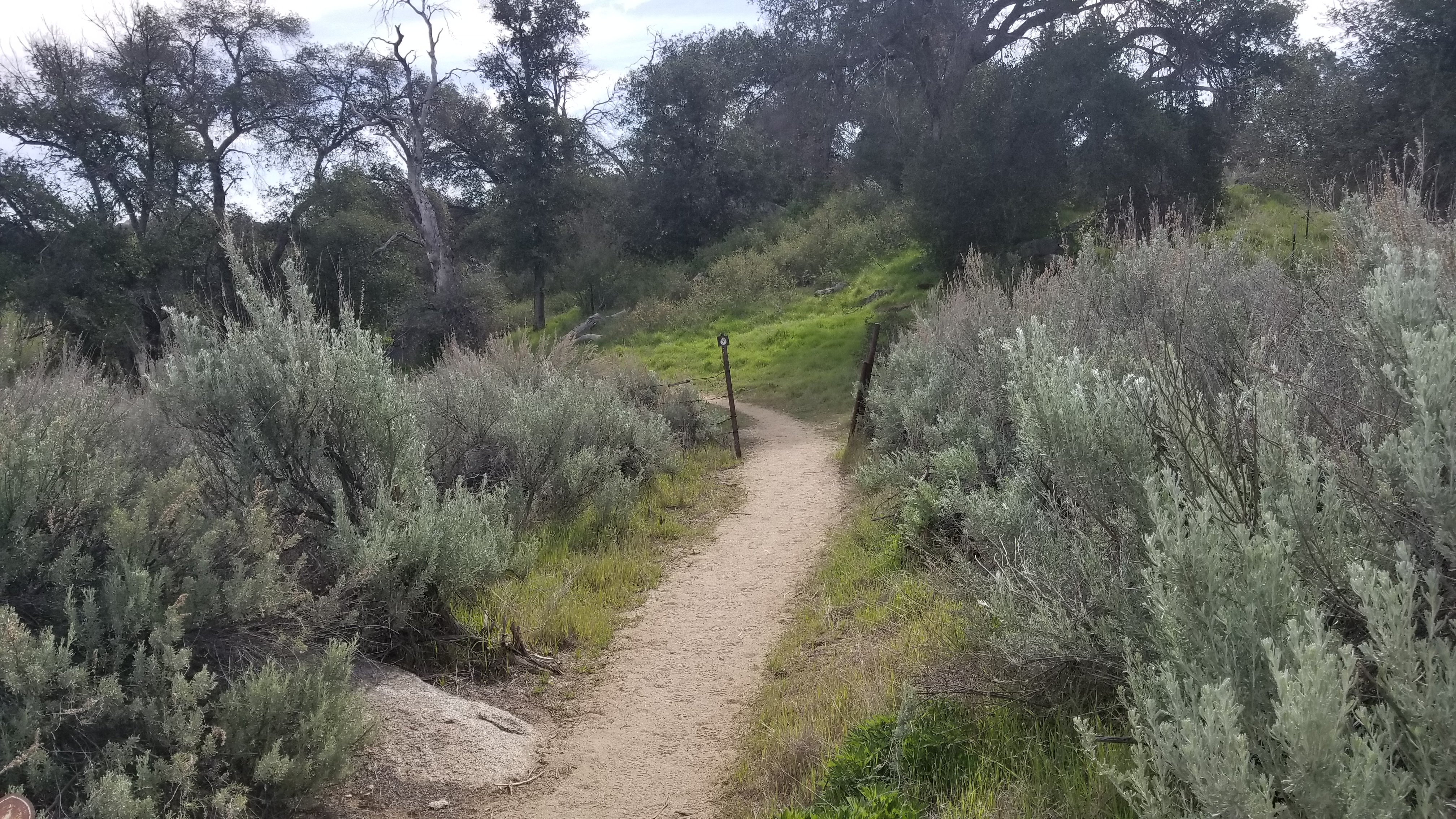 Mark stoked a fire and we got breakfast rolling! Bacon, hashbrowns, corn beef hash. A final feast before I set out on my own for the rest of the journey.
I soon packed up, belly full, said my goodbyes and start back on the the trail touching off where I had left before. The first section was open, high desert and wounded through. Every one in a while I would dive into a green glassland area with large cottonwoods suckling at a nearby creek. But then, back out to the high desert.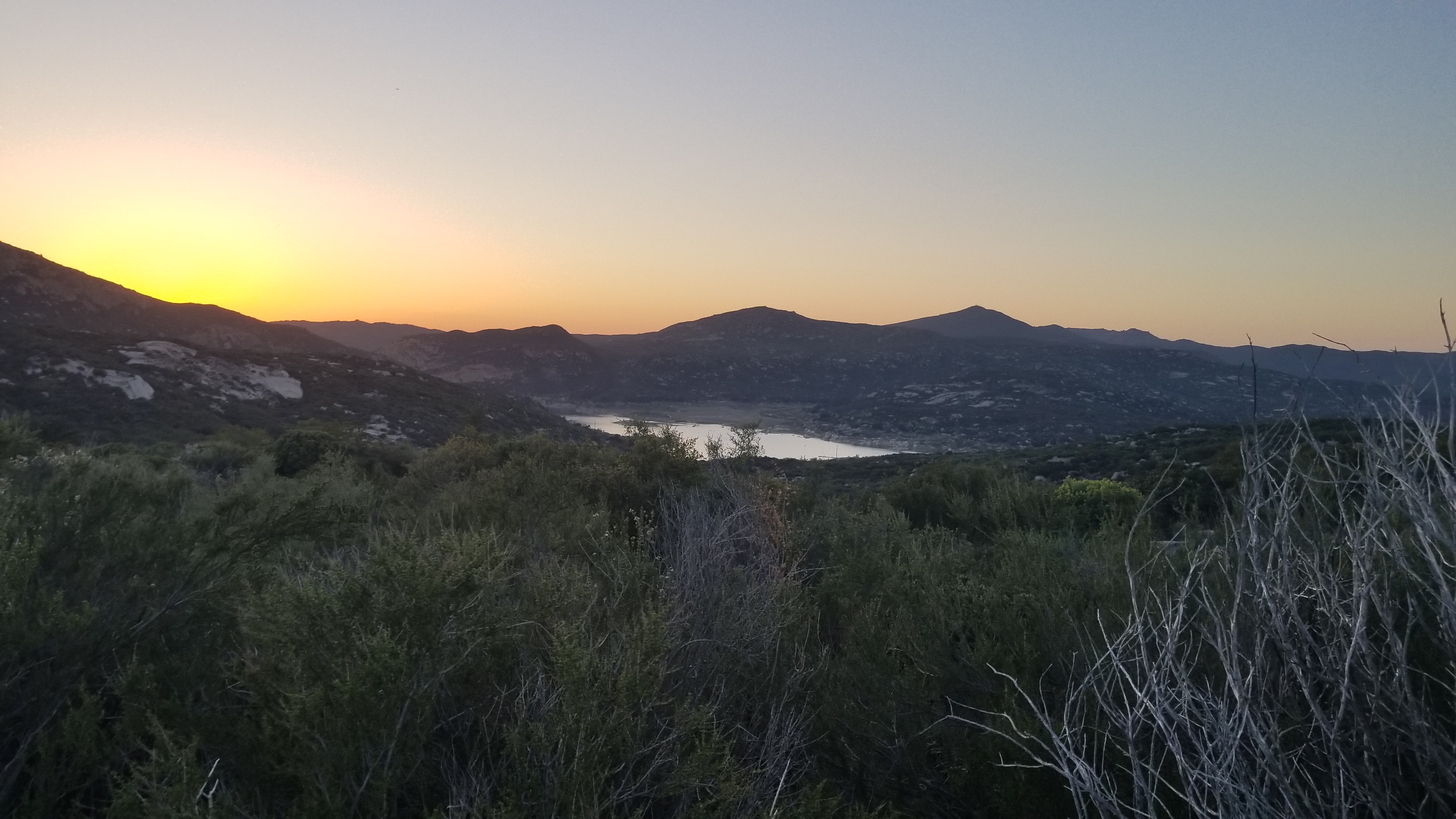 Vista after vista I kept on, breaking when I was ready, eating as much as I could. I stopped off at Kitchen Creek Falls for a nice dip and a awesome water resupply. The water was so freaking nice!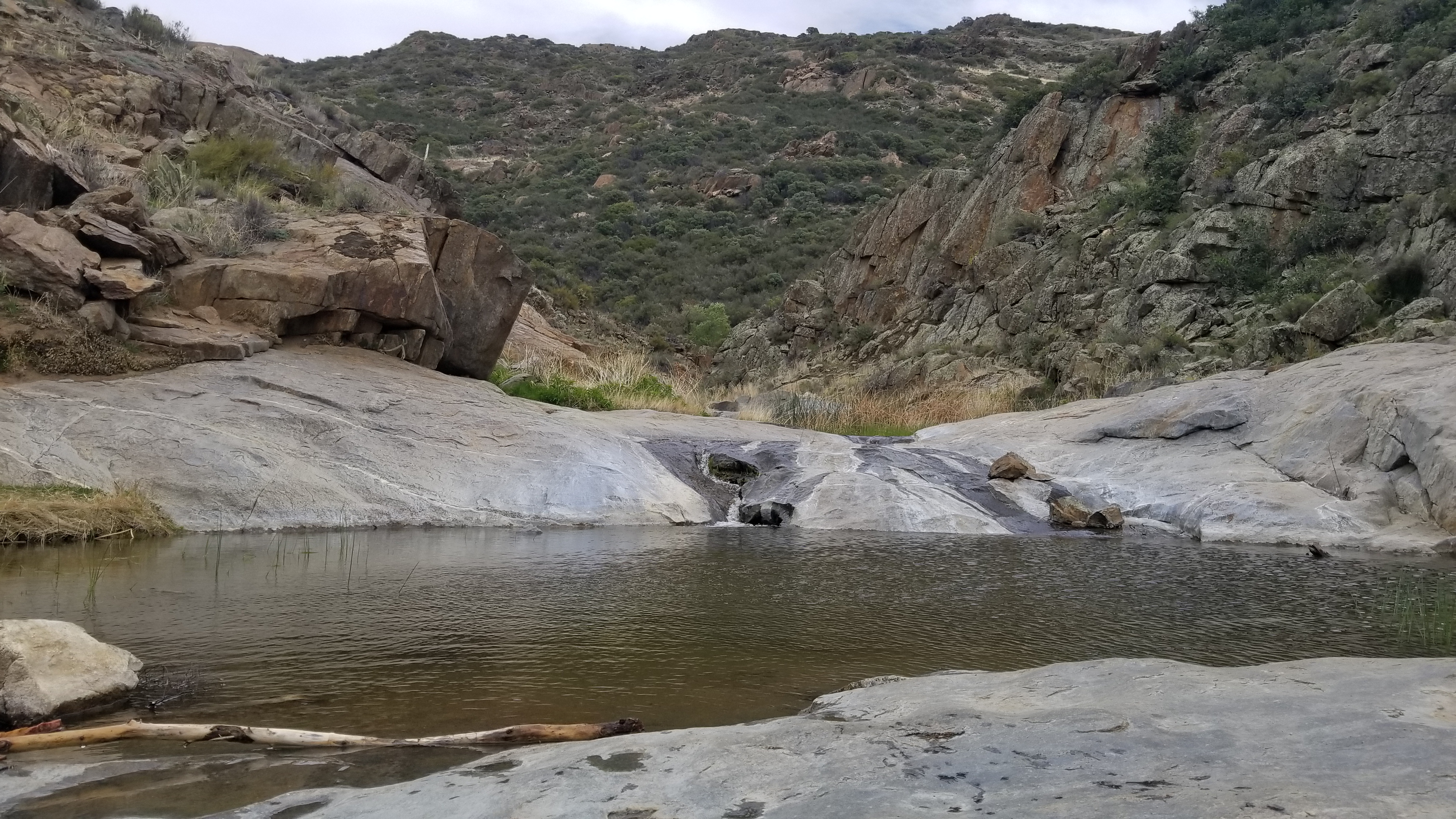 With spirits lifted, I trekked on, pushing up and through the sage and manzabita. In the final stretch to camp my legs began to tire. I could tell my calves were pretty beat. I pushed myself through the final miles to find a nice camp below a large Oak tree. Tent erected, food cooked and devoured, nothing left but a little shut eye to recover the old body. An awesome day!