"The hills are alive with the sound of music." – Sound of Music
I woke in the middle of the night to the sound of wind beating on the side of my tent like it wanted in. The wind that plagued me 2 nights before had found me again! I tried to close my eyes and ignore it, but it just came knocking again. I then reached for my headphones, hit play on my favorite sleeping soundtrack and went right back to sleep, drowning out the noise.
I finally got moving around 5:30 after turning my music on again a time or two in the night. The sky was on fire and an ominous cloud moved in as the wind howled.
"Red sky at night, shepherd delight. Red sky in the morning, shepherds warning" – old Scottish saying
I didnt have time to hunker down, so i packed up and let out on the trail. It was cold, and the wind didnt help, I had my jacket on, hood up, buff covering my face and I was still shivering.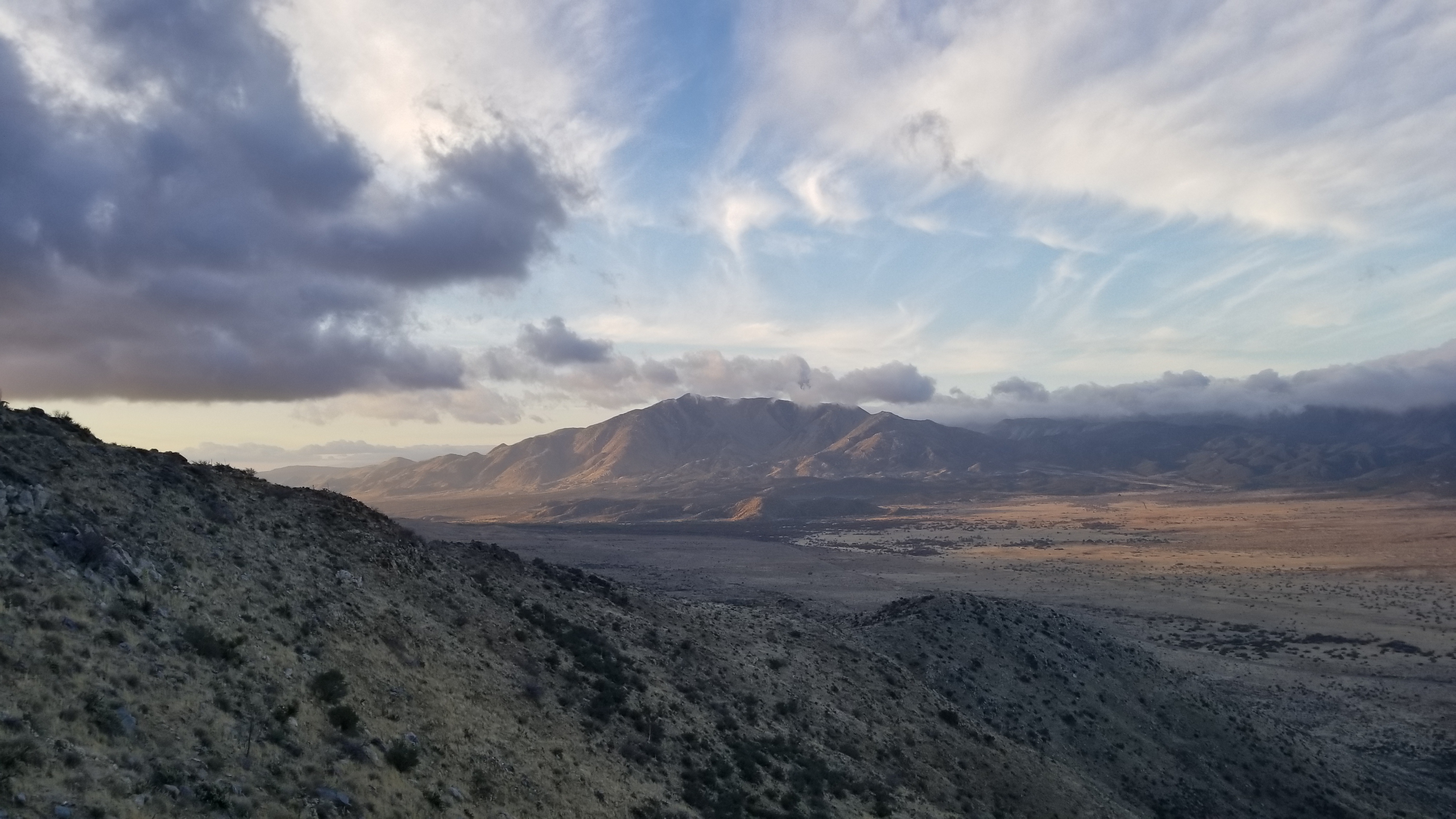 I trekked on in the shadow of the mountain and saw a few hikers, trailside, taking down their tents and getting ready to let out. I trekked these miles alone and they went pretty fast. Just before my first break I passed Claire from Scottland who was also all bundled up. After a nice break in a little nestled area I let out and pushed for the next 5. I caught up to Claire and we chatted again in passing as the rain begain to drizzleon us. I mentioned we were about to hit 100 miles, and we were both excited to hit the milestone (despite the rain). Afterward I breaked and we chatted about what she was doing so far from home and what brought me to the PCT.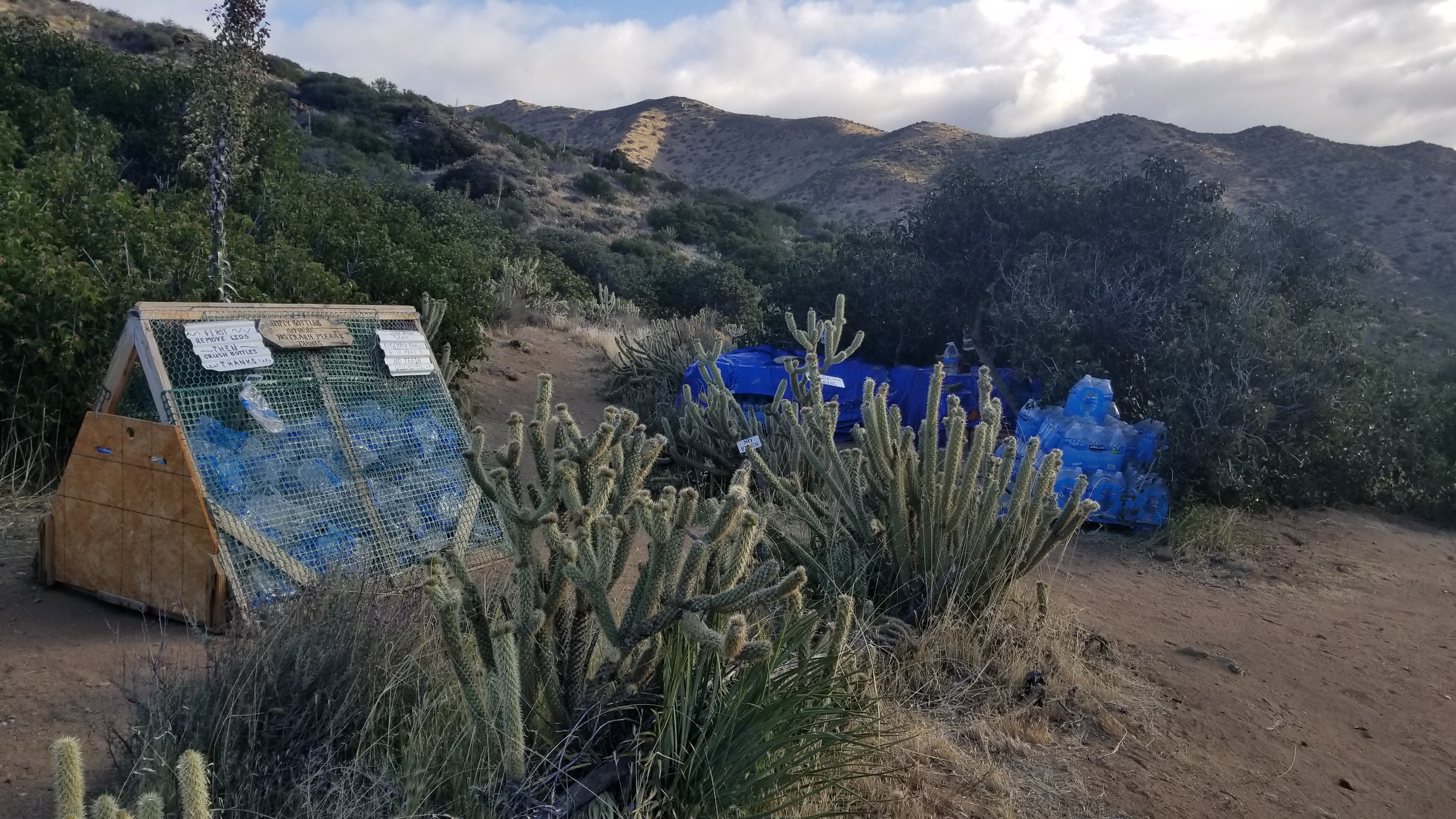 3rd Gate Water Cache
We first bumped and I headed out, along chatting as we went. She mentioned her front Tori was ahead and we trekked on through the wind and rain. Sometimes its nice to have someone to chat with, it makes the hard miles a little easier to bear.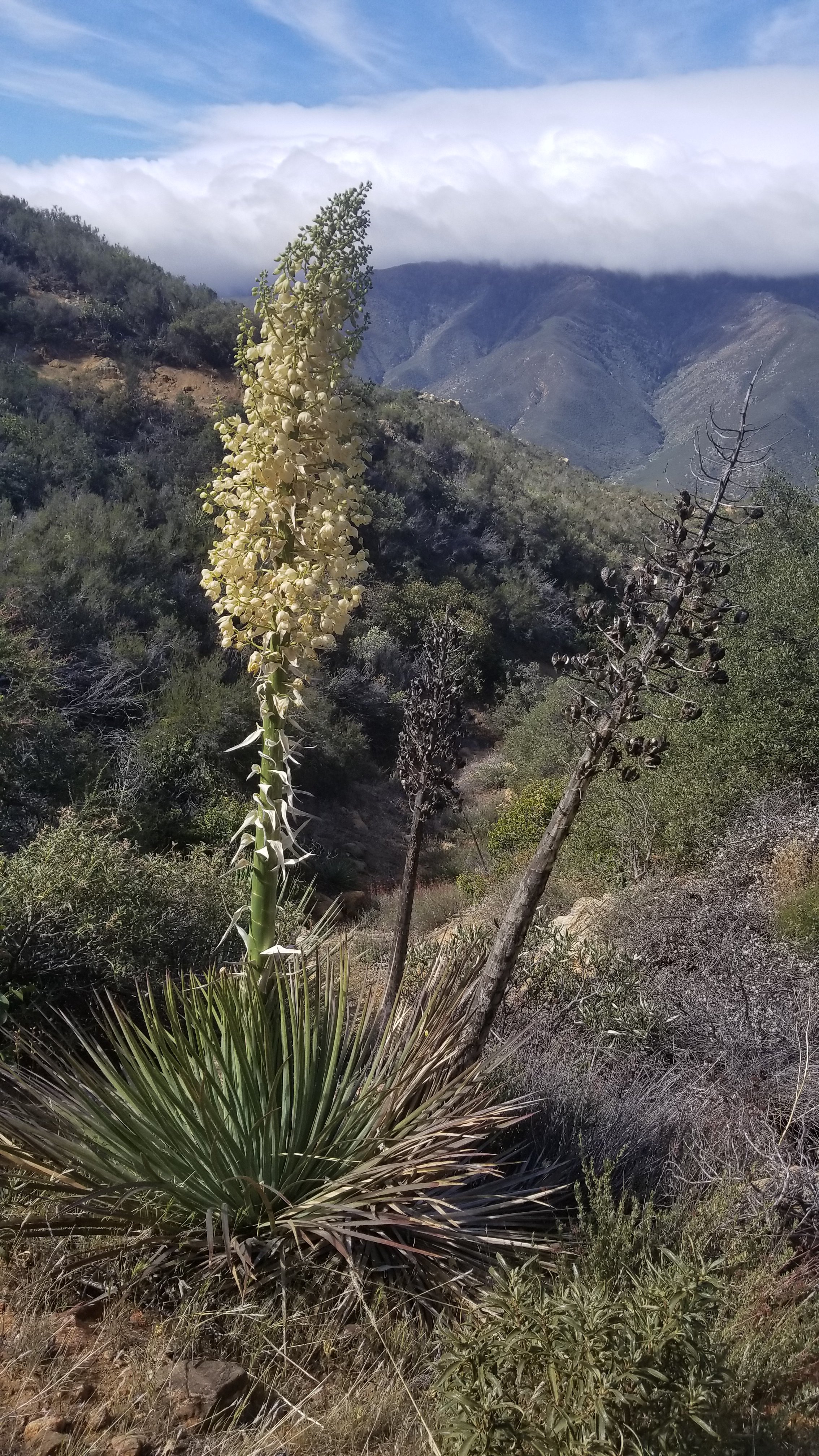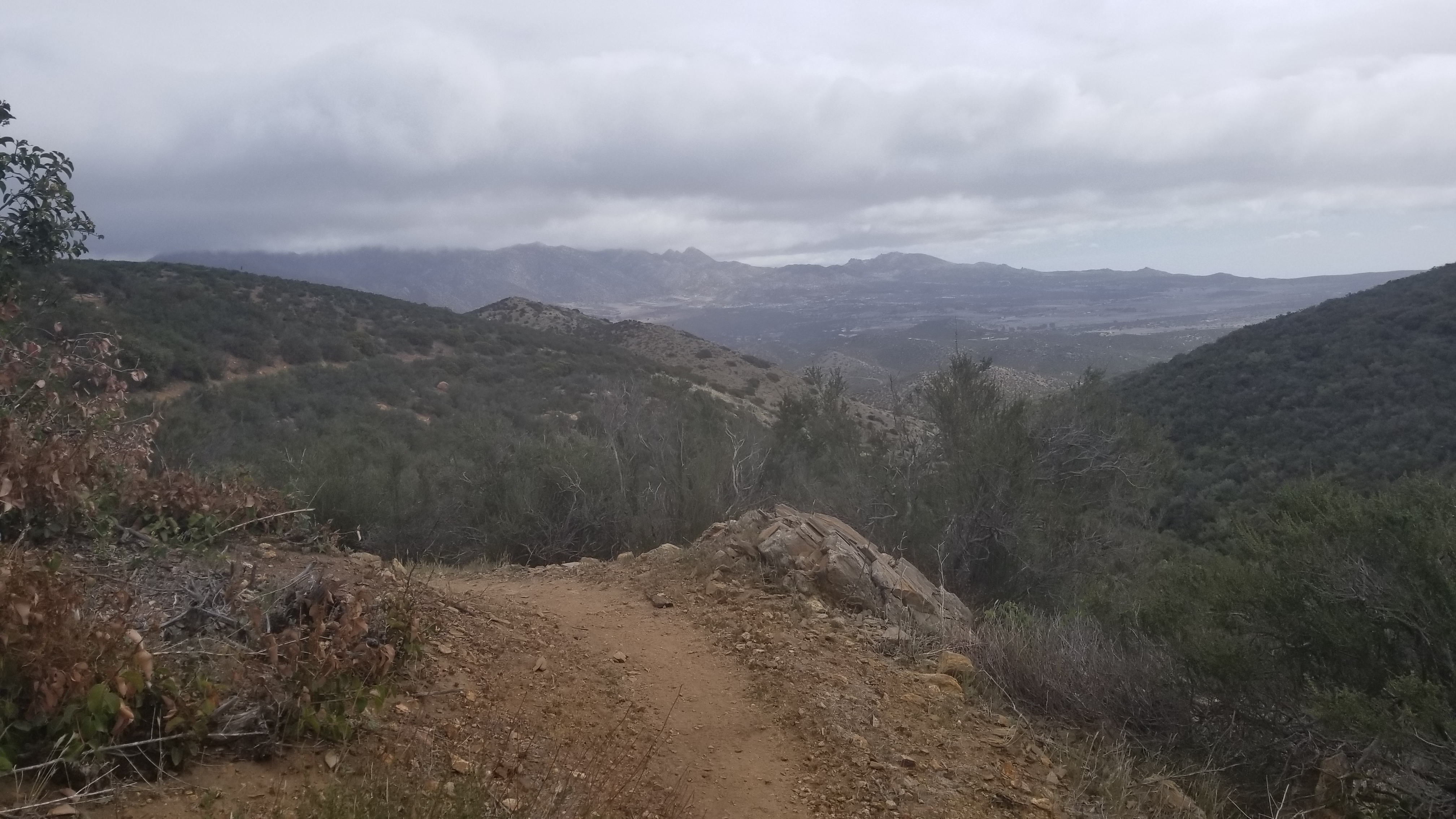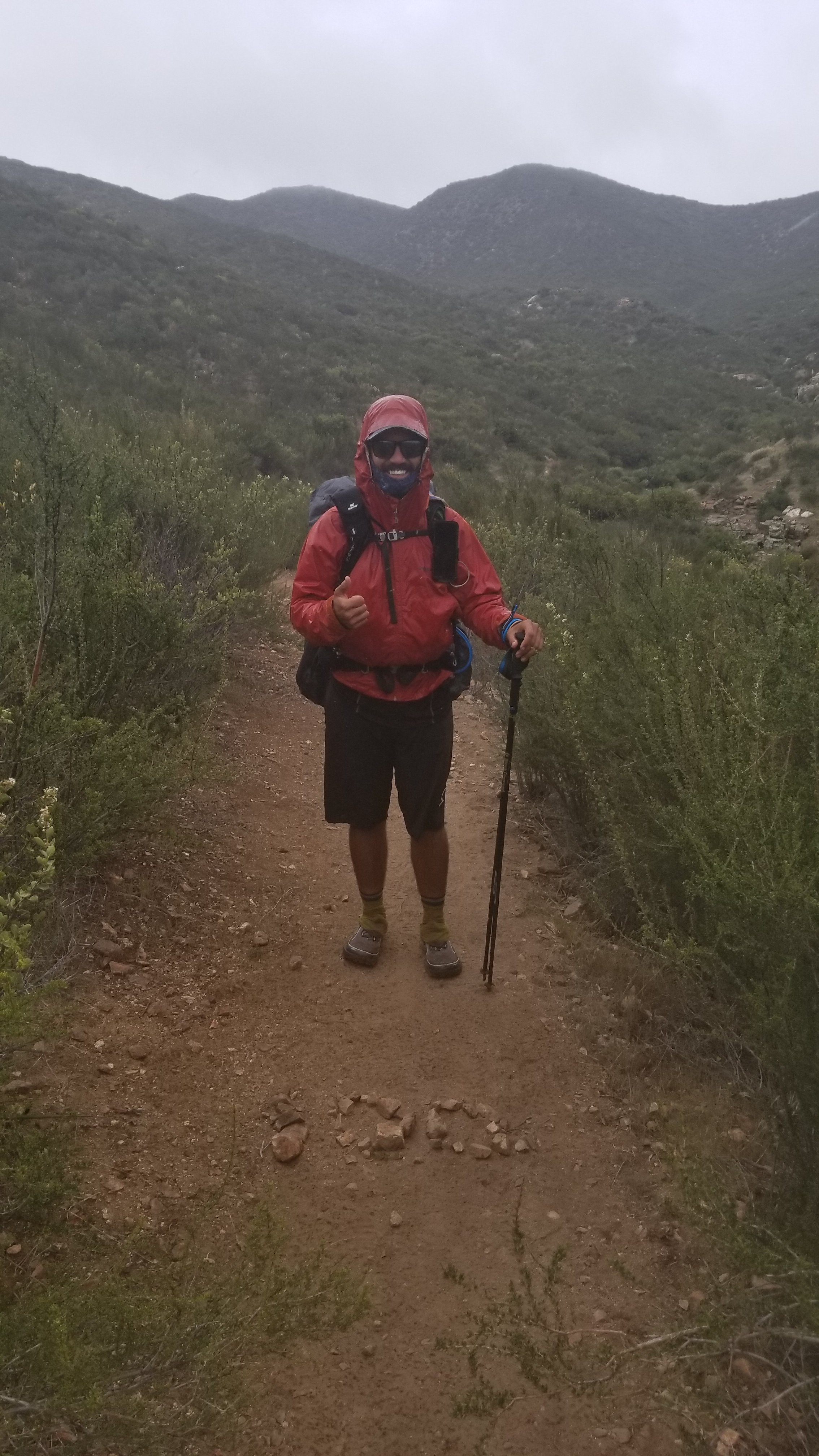 100 baby!
Finally the sun came out and we found ourselves bombing down through a forested area and soon a road materialized! We hopped a chained fence and continued trekking on through the fields until finally we found the open praries. How beautiful, I didnt expect such a dramatic change. Claire had pulled back by now and i pushed on. Trekking until mile 105 where I found a nice creek to rest by.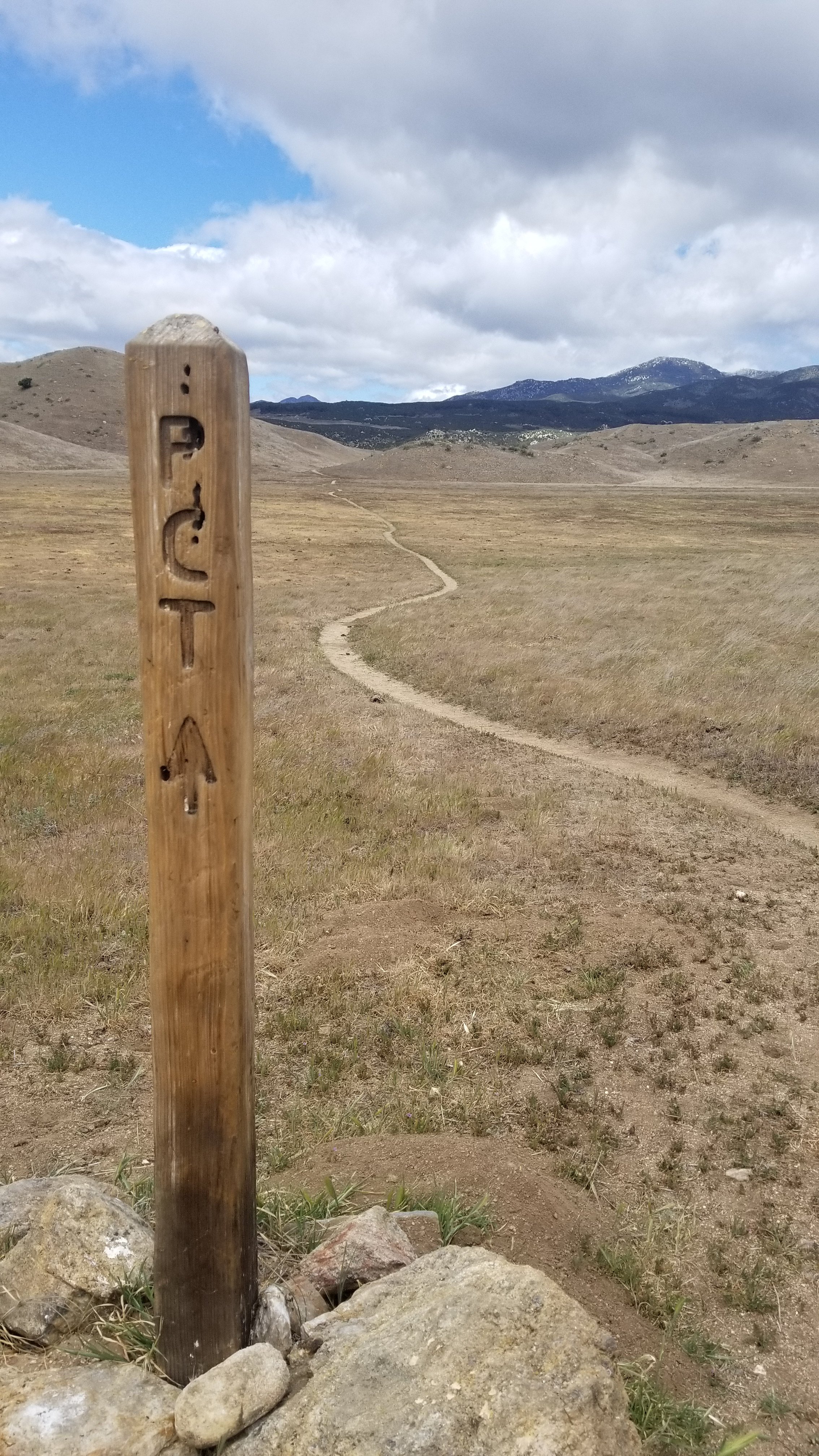 After a few both Claire and Tori pulled up, ready to trek the last 4.5. I packed up, pulling myself from the serence creekside rock lounge chair, and pressed on towards eagle rock! It was such a cool formation when we finally reached it. We took turn snapping pictures, and climbing around on it. What a cool find!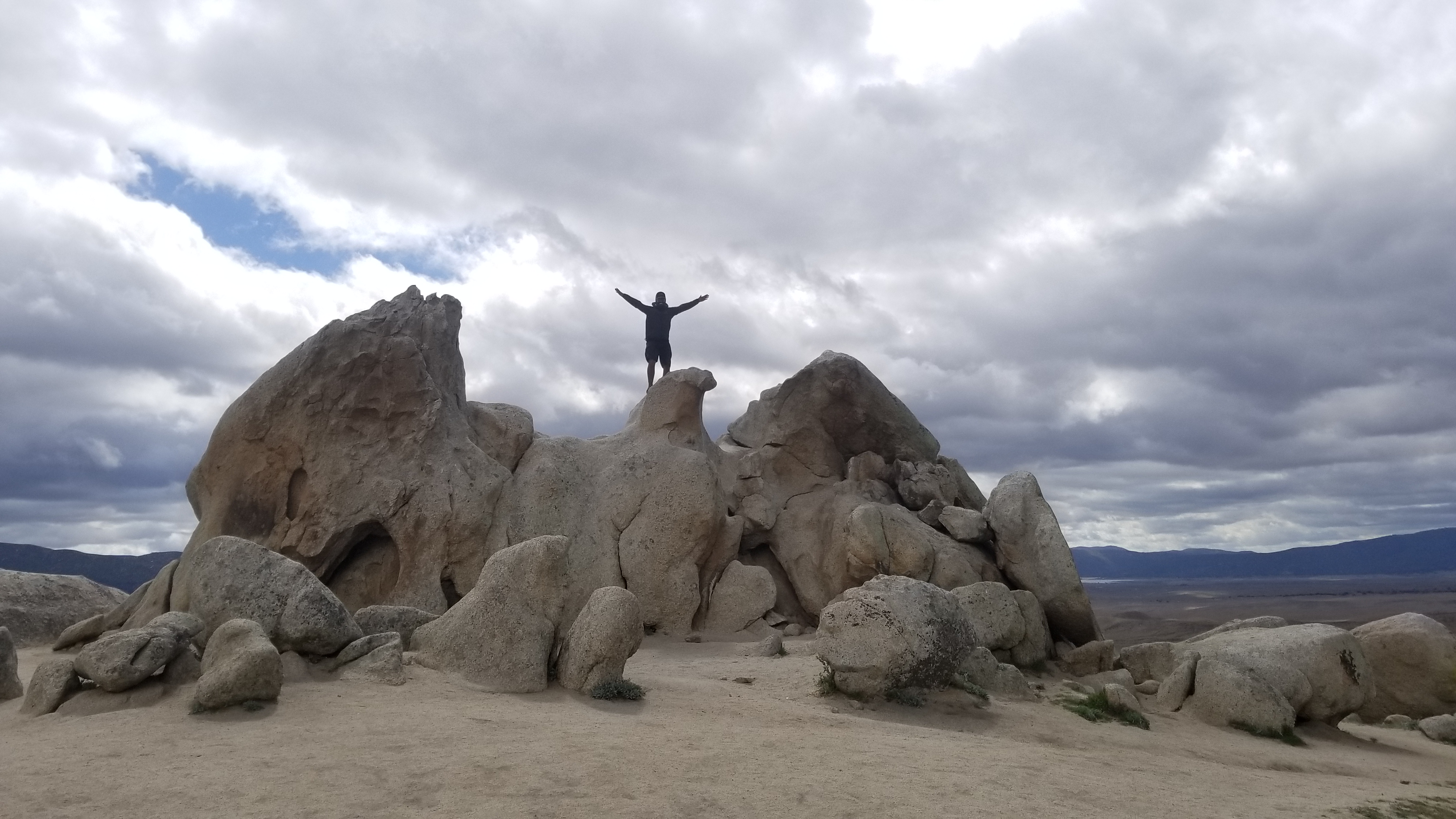 We pushed the last 3.5 together very quickly, chatting as we went. Tori was half sweedish and was here between her masters and PHD in biological medicin. She wanted to study infectious diseases and make a difference in healthcare system. Really cool stuff. Pasture after pasture we pressed on, until dumping into a small wooded area and finally popping out at Warner Springs Civic Center!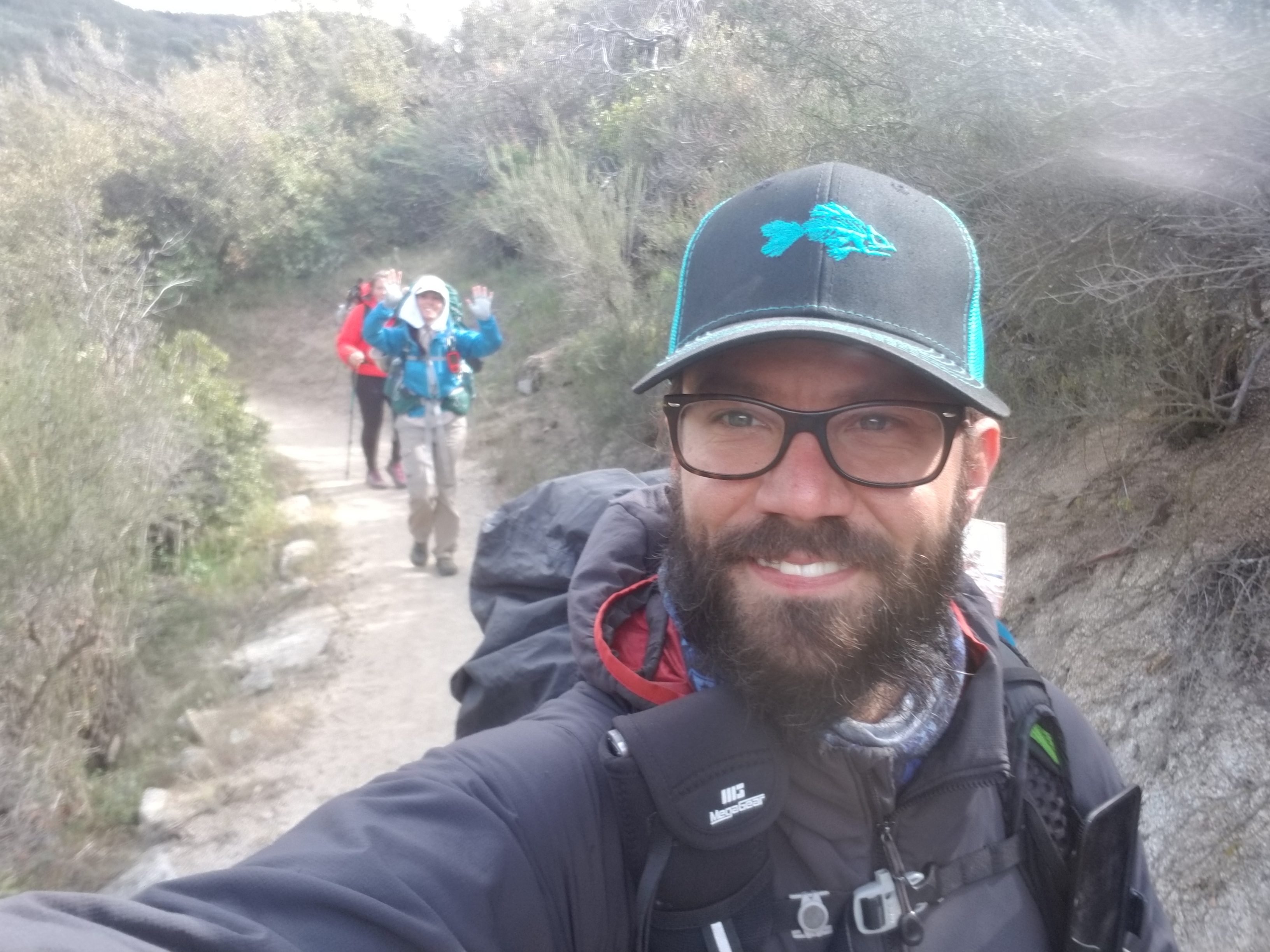 What a cool place, free camping, wifi, showers, laundry, to all PCT hikers! We checked in, grabbed a spot to sleep, and headed into town for some food. After dinner and chatting it up w other hikers we road walked back to the camp. Tired but satusfied we made it back. What a great way to end a great day!
Hiker Profile:
Claire + Tori: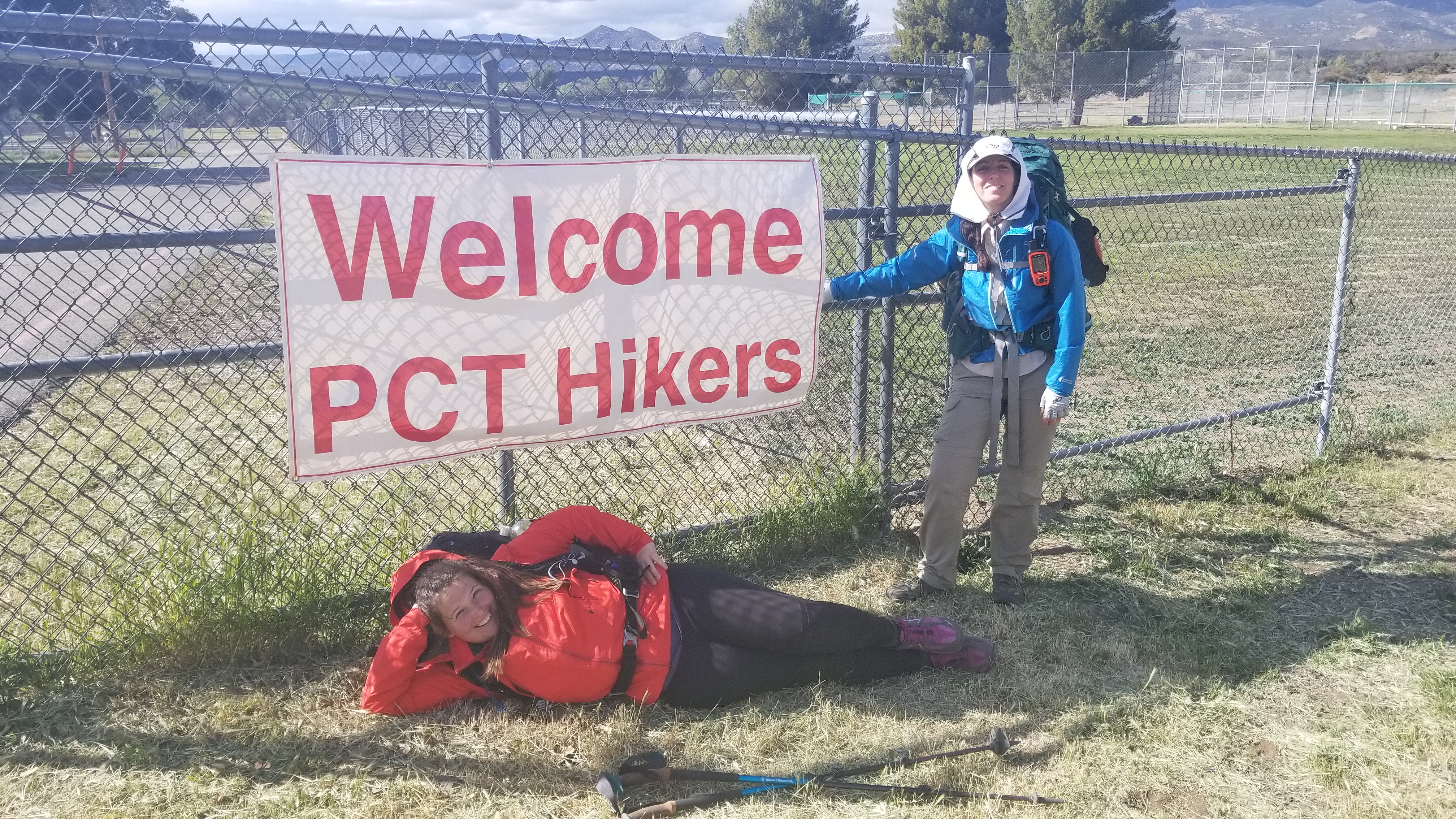 Claire – 33 from Glascow Scottland, came to America to NY, then drove route 66 fell in love with classic cars and motorcycles, now got inspired and wanted to try this hike despite never been camping before.
Tori – 24, Half swedish, half American just finished her Masters in Sweden getting ready to start a PHD in infectious diseases at University of Pennsylvania. Lived in Sweden for 3 years before coming to the west to hopefully complete her PCT hike before starting school in August.