Paint the landscape. Do it with words do it with oil, but you'll never capture it's true beauty.
In the morning the wind had finally died down. I had woke several times in the night to the howling wind and shivering cold, I sintched the hood of my sleeping bag down.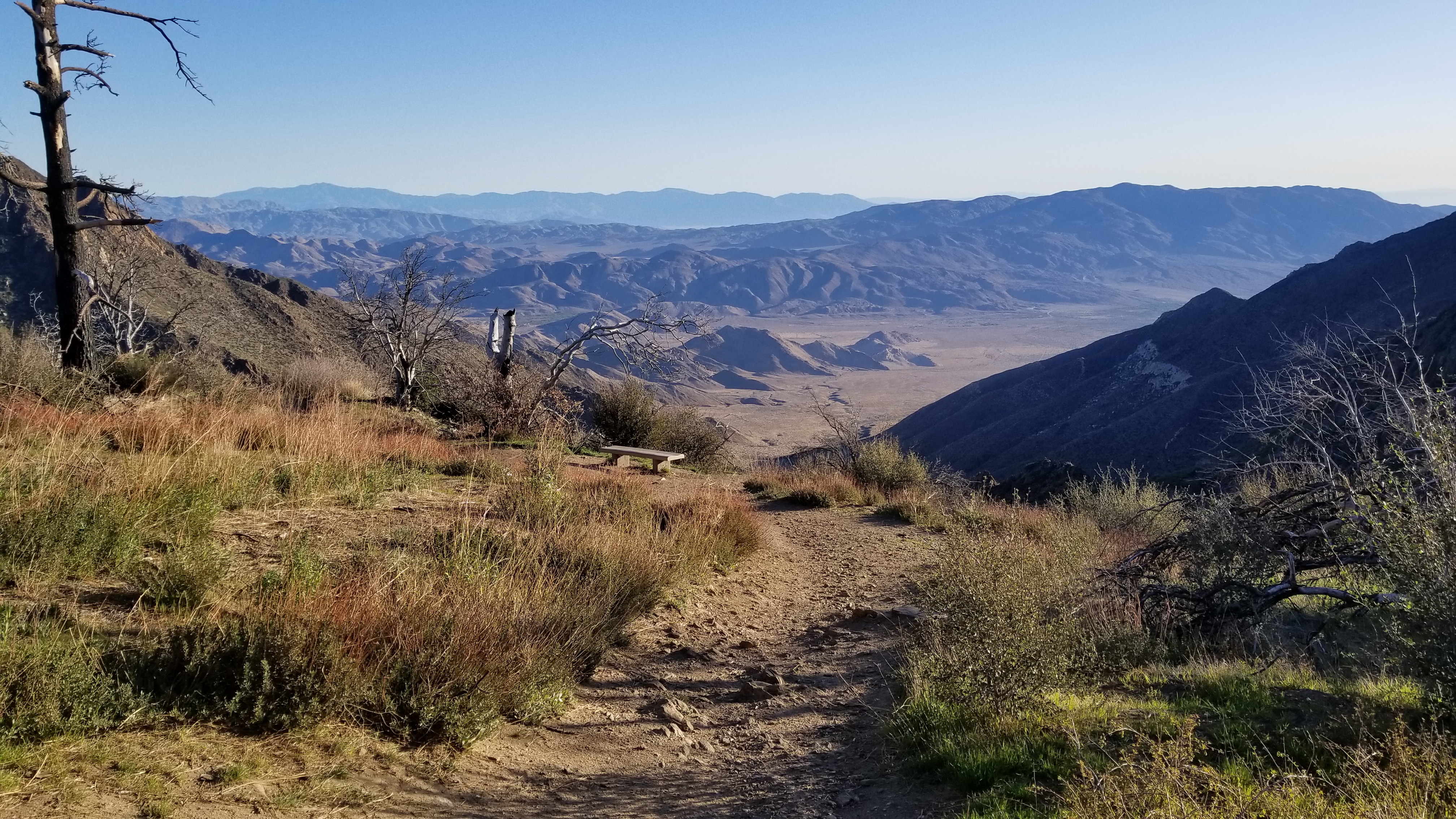 When my alarm blasted, I started moving with a purpose. To my surprise my tent was covered in a thin sheet of ice, my almost empty bottles had ice in them. Wow! It must have got into the 20s.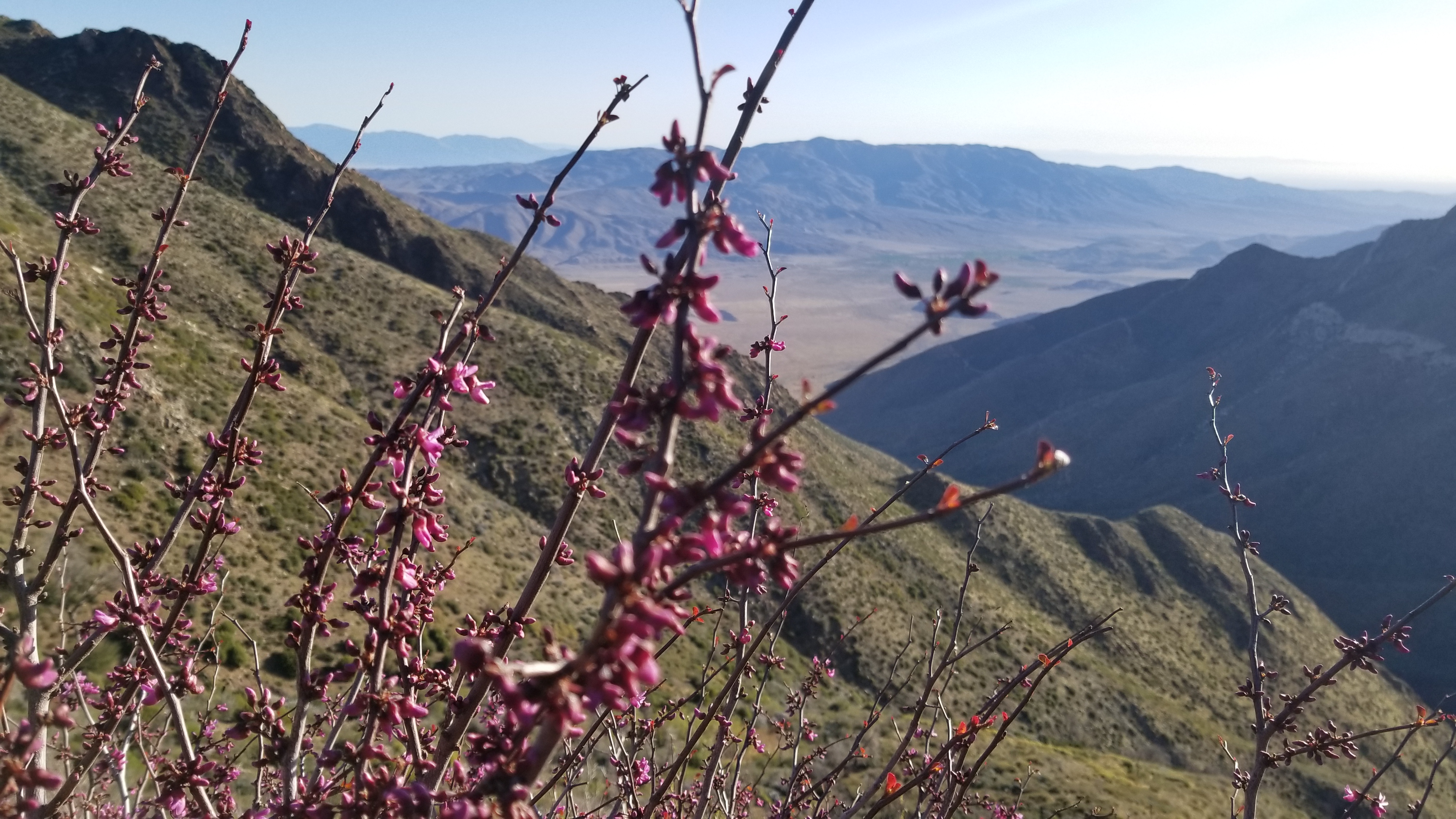 I packed up, shivering, and finally found sunlight as I walked the road from the campground back to the trail. I trekked on, taking in the views as i did. Finally I caught a full glimpse of the desert below. It reminded me of AZ. Soon i happened upon Dillan, sitting trailside painting, in oils of all things. We chatted for a bit and I pressed on.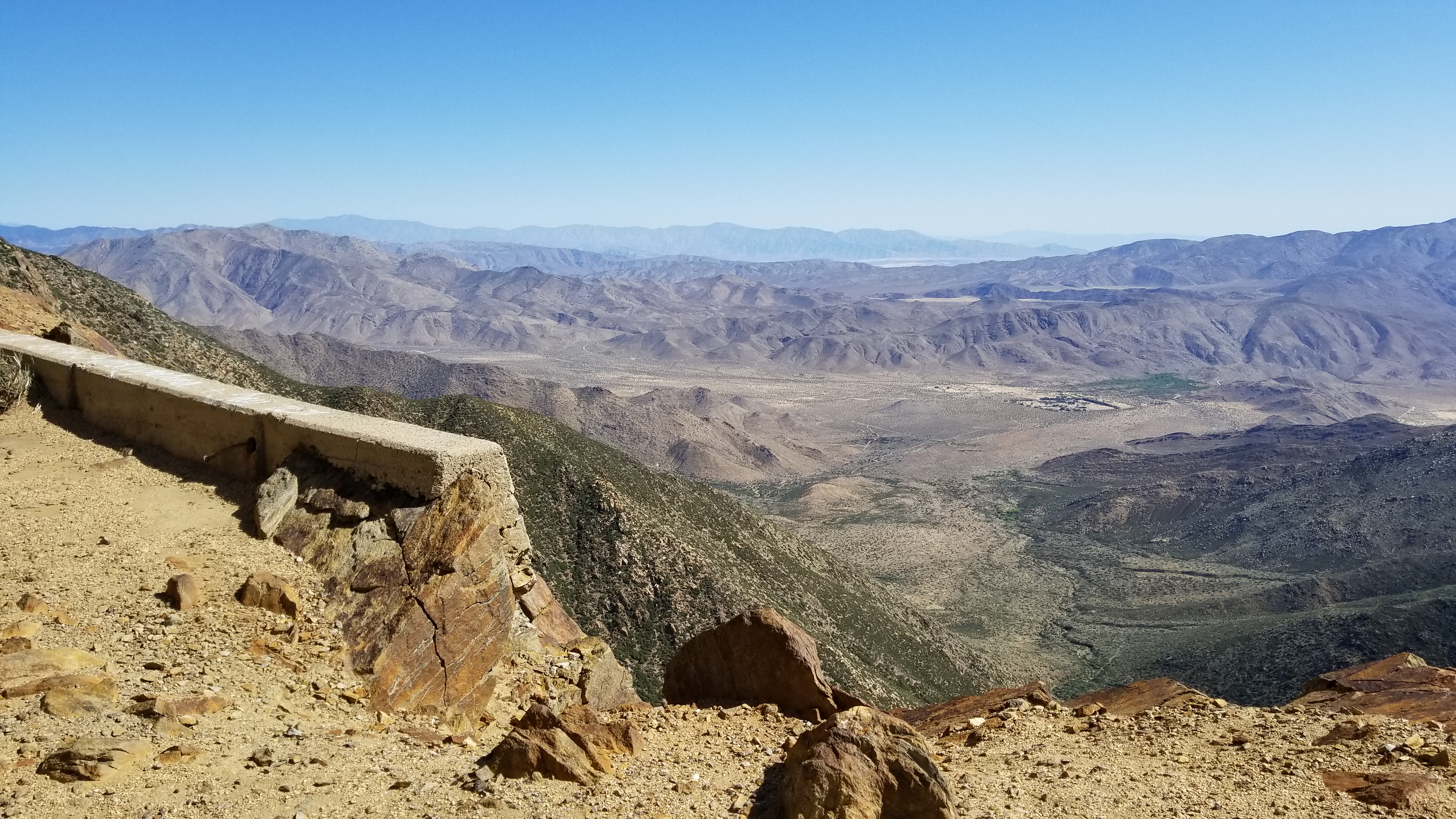 I would trek for 5 miles then have a rest, rummaging through my bag for snacks, pulling my shoes off. I looked like a hobo no doubt. Turn after turn the trail gave me spectacular views.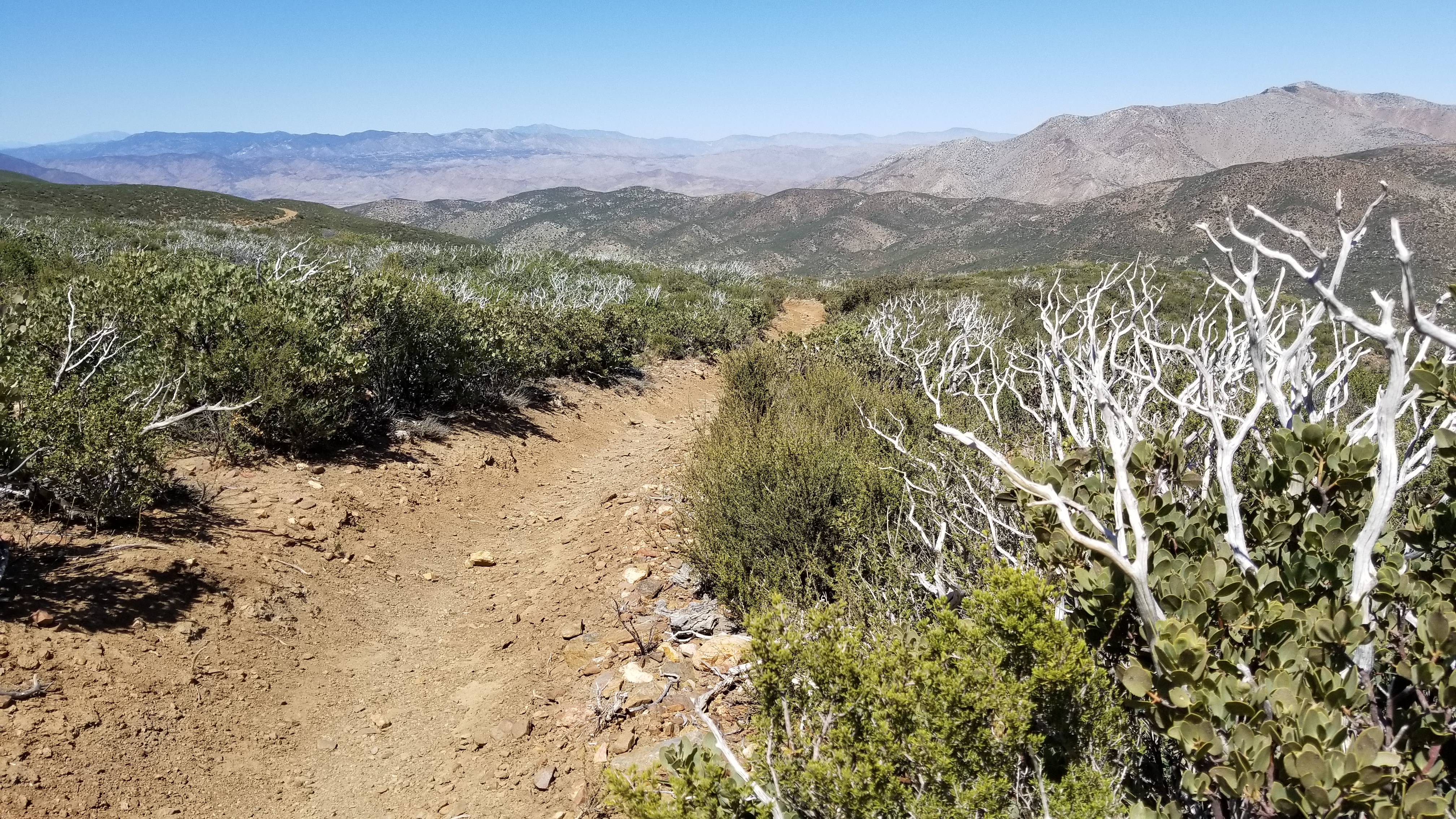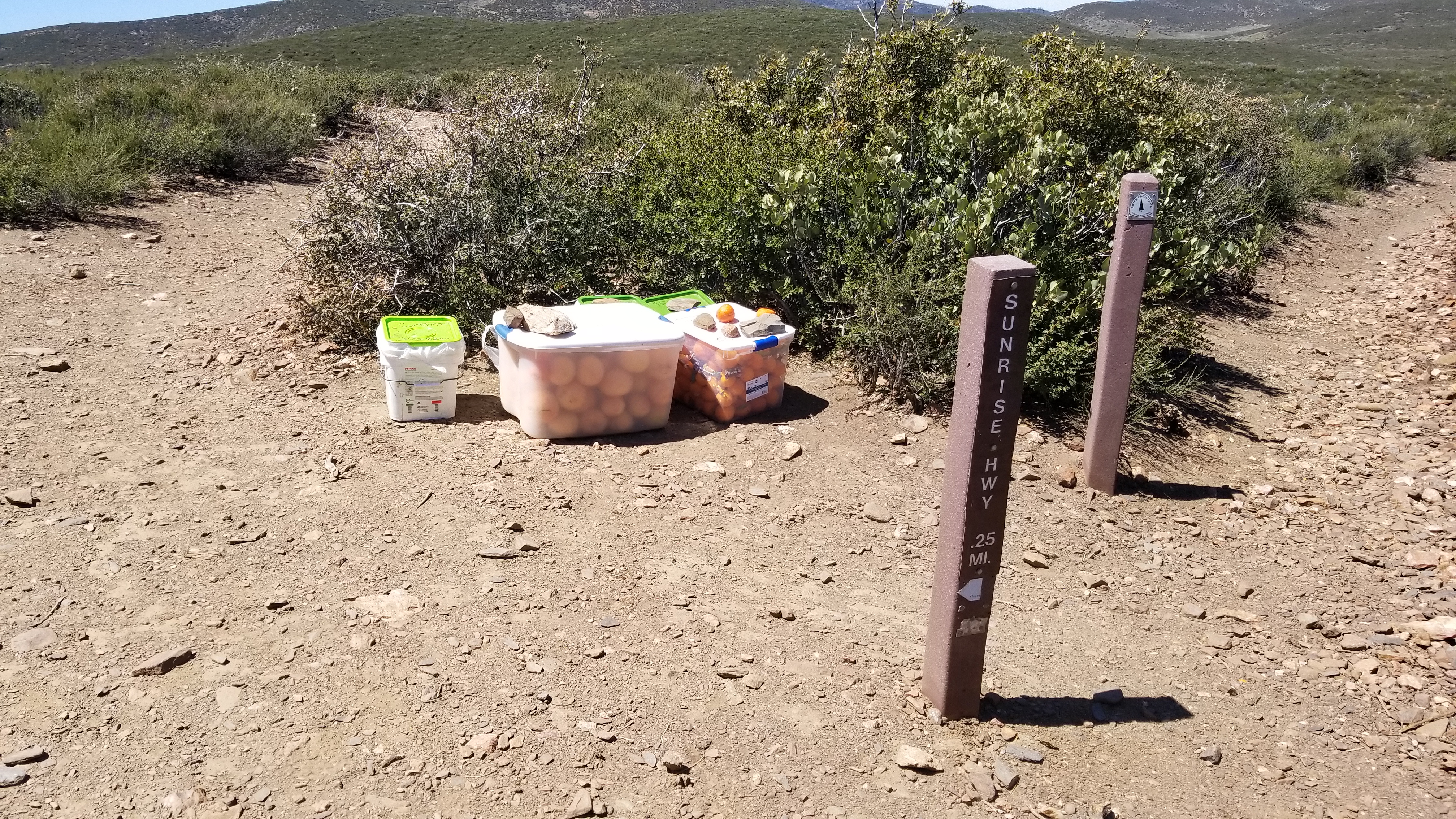 Trail Magic!!!
Towards the end of the long day I came into camp, at Rodriguez's fire tank, no water at the spigot, darn. My alternative water source was 1.1 miles downhill, I trekked it pretty tired already. I schleped 5 liters of clean water back to camp. Made dinner, put up the tent.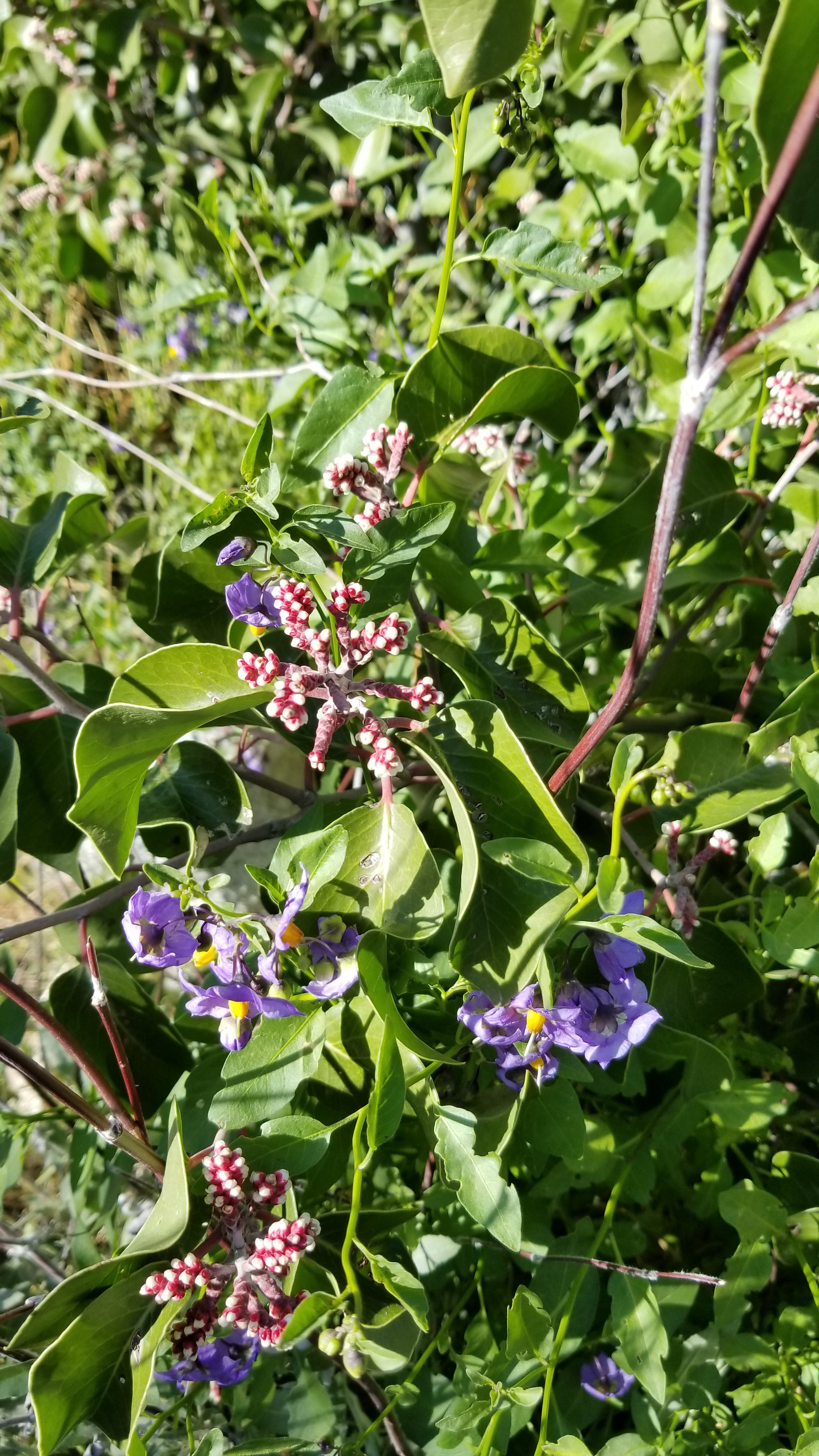 An older fella (80 years) came up to chat. His name was bristlecone, like the oldest pines. Apparently because he is the oldest thing on the trail. He was doing the full push to my amazement! Man what a day, never know who you'll meet!
Hiker Profile:
The Painter – Dillian, 24, from Orange County New York, went to florence Italy for art school. He was a scenic painter for Jimmy Fallon, saved up to paint the PCT. Will be completing 6 oil paintings per week. If he has to skip sections he will, it's mostly about the painting for him!