Day 1: Highway 81 to Cove Mountain shelter (22 miles)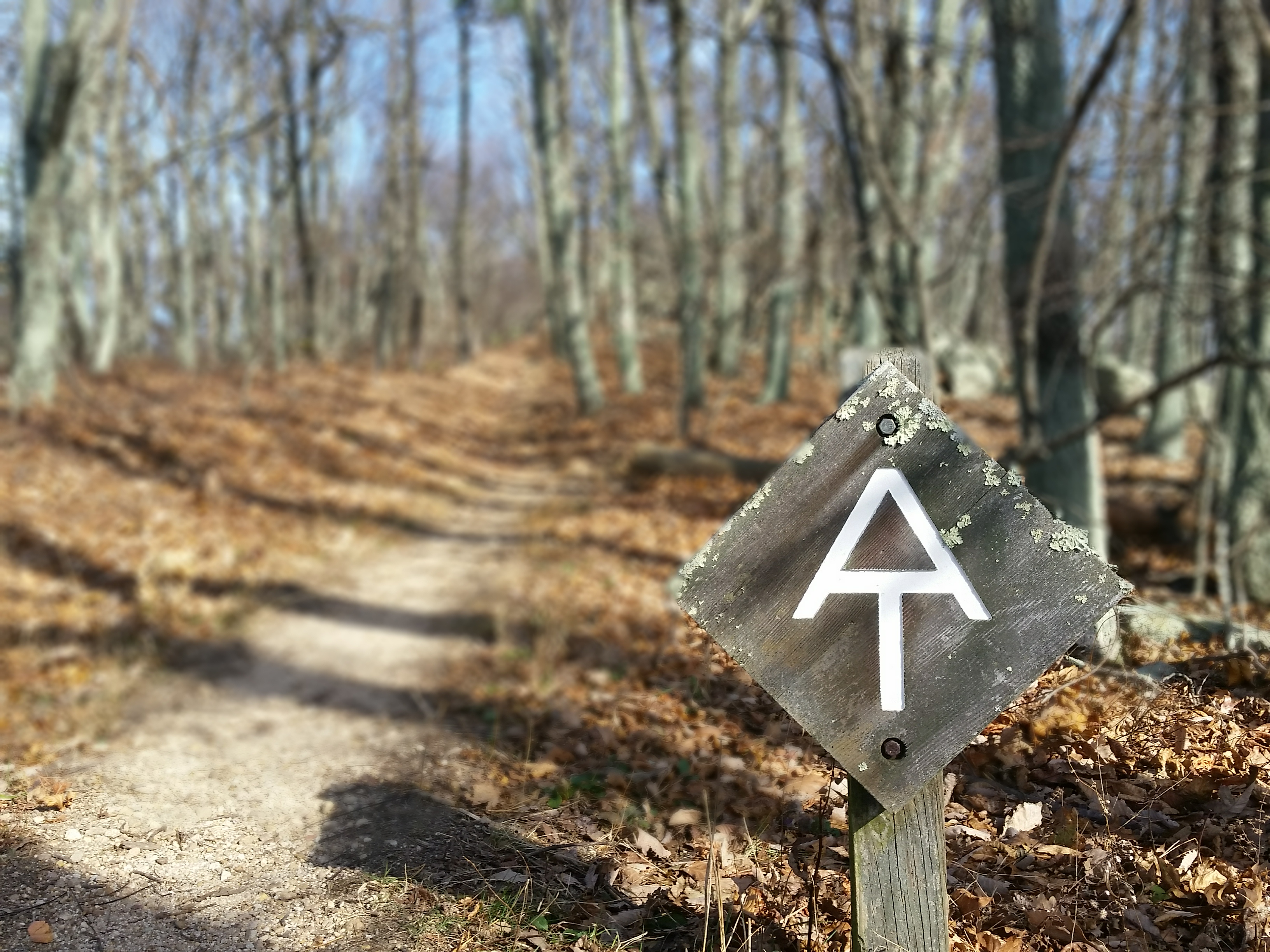 The first day, my sister dropped me at the trail head just off Interstate 81 north of Roanoke, Virginia. It was 19 degrees F and my pack was bulging from 5 days of food, 6 liters of water, inclement weather clothes, and the other basic backpacking essentials: stove, sleeping bag/pad, and a tent. I said my goodbyes, strapped on the beast of a backpack and headed up the trail. After only a few tenths of a mile up a decent grade, under the weight of my pack, I started thinking about why I was even on this trail to begin with.
I had been planning this Appalachian Trail section hike for some time, it was mainly to test myself and see if I could push a 5-day, unsupported backpacking trek into less than perfect weather and come out on the other side smiling. Completing this trek would tell me if I am capable of going after the PCT (Pacific Crest Trail), a 2650 mile trail from Mexico to Canada crossing California, Oregon, and Washington. Let the test begin!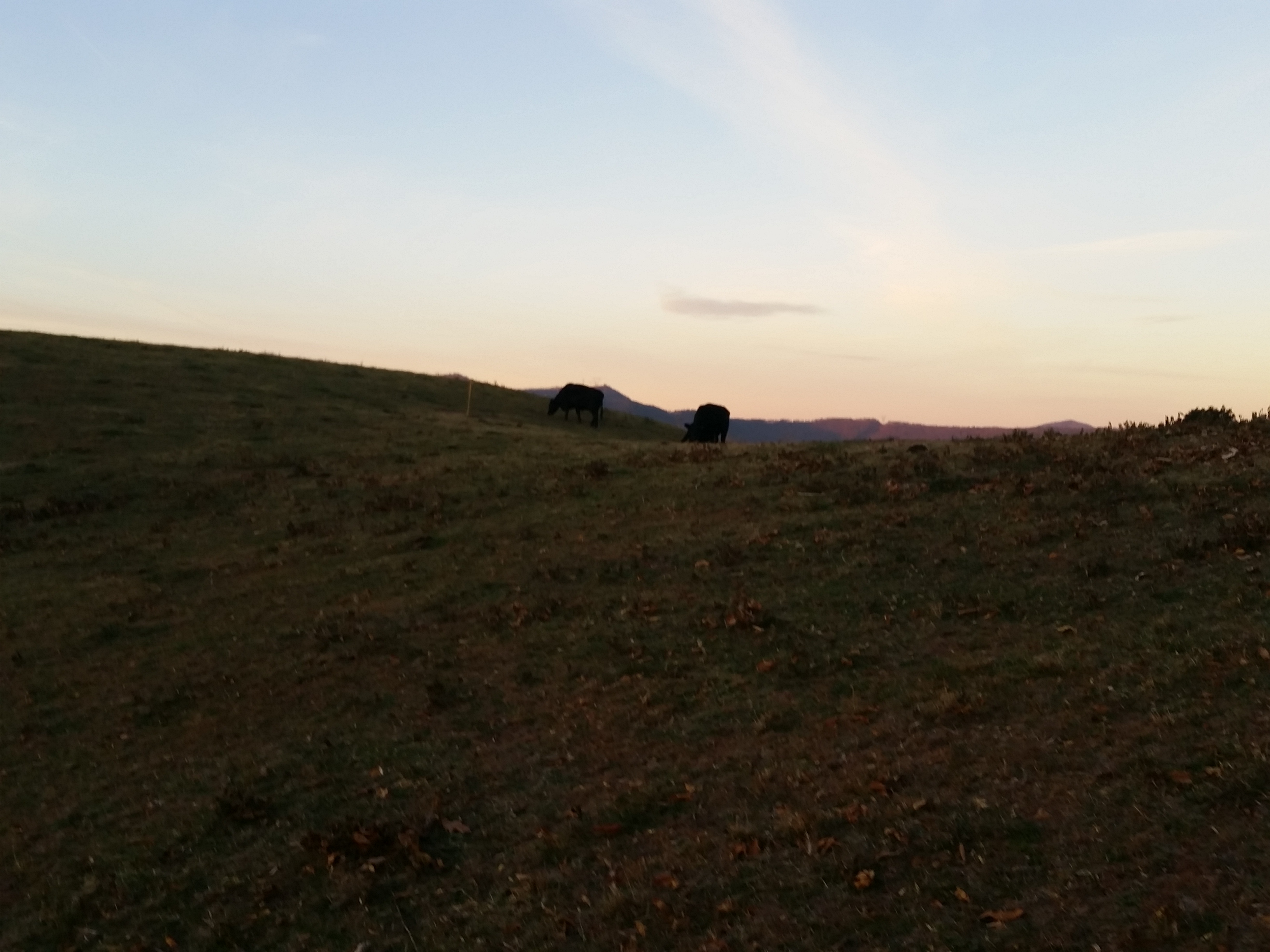 I pushed through the first small wooded section, passing through a gate that opened into a cow pasture. I look up to see a group of 1 ton beasts standing around, a few milking small calves. I decided it was best to circumvent these guys and made a large sweeping left around the grazing group. Trekking along, I passed through a few private sections of land before getting back into the woods.  Plenty of big gain trail padded with fallen brown leaves. About 2 hours into the trek, I came across a sign that said I had only traveled 3.3 miles.  My heart sunk. At this rate I would be hiking into dark in attempts to cover the 22 miles I had planned on completing that day. I decided to dump about a liter of water (due to how little I was drinking in the cold weather) and pressed on.
After making some good progress, I came across the first of many 3 sided shelters on the trail. The Appalachian Trail has shelters set up for through hikers with (sometimes) nicely built outhouses just a short walk away. These things were like having a Hilton on the trail! I kept trekking through the woods until I found the first of a few Blue Ridge Parkway crossings, where over the next few miles the trail crisscrossed a scenic road through the mountain. At one of these crossings, where I stopped for a quick break, I met Corinna and Wil. They were from Seattle and were just traveling around, stopping and chatting with/helping through hikers while offering hot tea, food, water…whatever the hikers may need. They were a very cool couple, I chatted with them for a bit about all the places they had traveled and where they planned on going. Regular drifters, living in different areas in different times of the year, they were collecting retirement and enjoying their house on wheels seeing all the country had to offer. Really good people!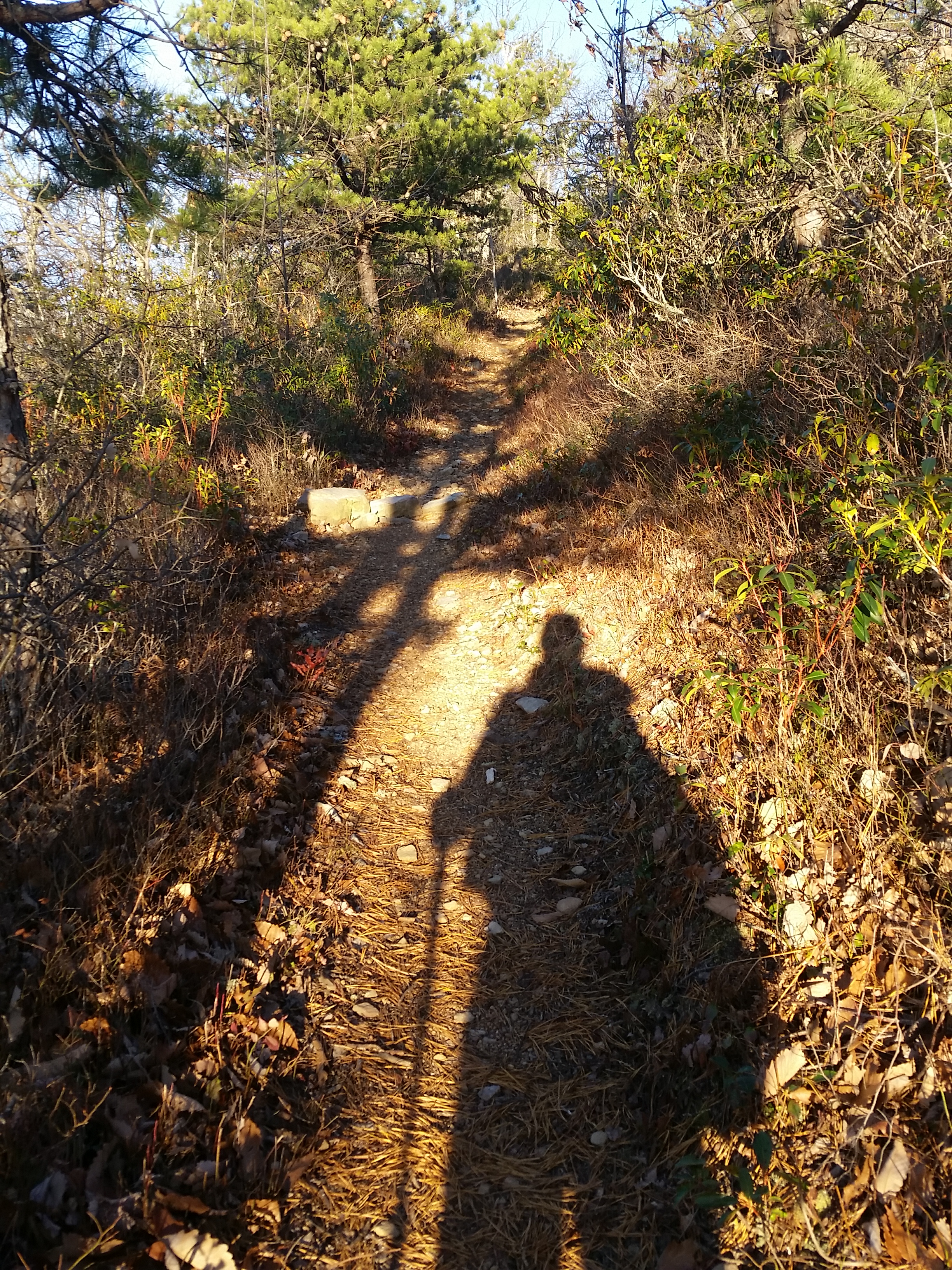 I pressed on knowing the mileage I had to cover wouldn't just melt away like time, and I still had some work to do before night fall! The trail would duck into wooded areas where you could see nothing of the surrounding area, then randomly open up to see a segment of the surrounding mountains before closing back up and engulfing you in trees and shrub.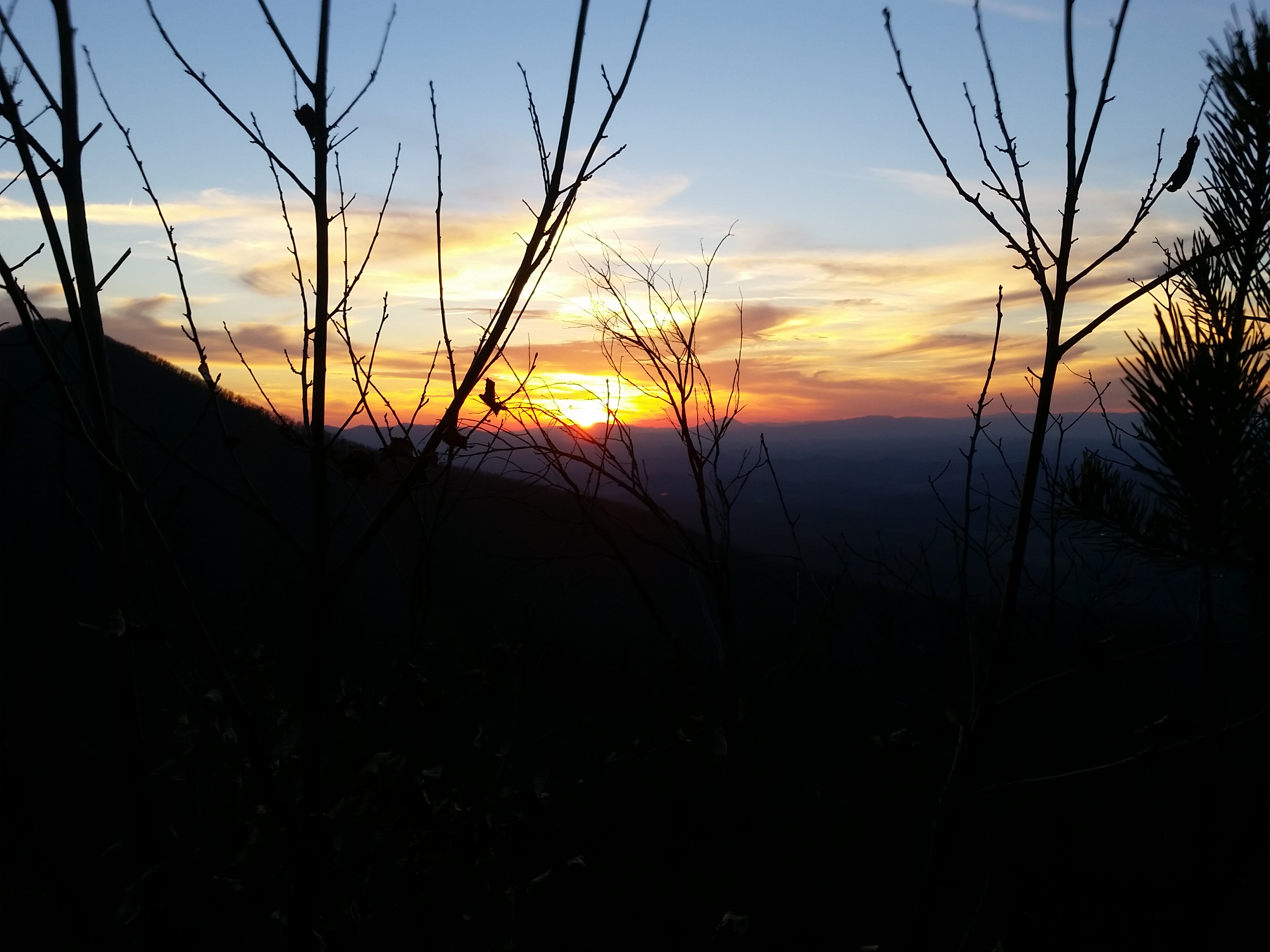 I watched the sunset in the distance as I pressed through the last mile. The colors were incredible! The Blue Ridge sunset had deep blues and purples you don't get back in Arizona. I really enjoyed seeing the red rolling hills in the distance and all the little house/cabin porch lights pop on as the night fell on the mountains. I reached the Cove Mountain shelter exhausted.  I set up my tent, cooked dinner, and before I knew it, I was sound asleep in my sleeping bag, oblivious to the sounds of the woods around me. With the first day in the bag I slept like a baby, needless to say I was tired!
HIKE STATS:
Weather: Hi 50s, Low in the upper 10s, Sunny
Water: 5 liters
Food: 2 Nature Valley Peanut butter granola bar, 2 Clif Bars, 1 Clif Builder bar, 1 bag of beef jerky (3oz), 1 via starbucks instant coffee, 1 Quaker Real Medleys, 1 Mountain House Chicken Parmesan meal, pro bag energy gummys, pringles
Time: 11 hours day 1
Distance: 22 Miles one way from Rout 11 to Cove Mountain Shelter
GEAR:
58 liter exos osprey backpack
Big Anges UL2 tent
Flash REI sleeping pad
Cosmic Down Kelty Sleeping Bag (rated to 20 deg F)
Cocoon Sleeping Bag liner
Jet Boil – Sol
Black Diamond trekking poles
Sawyer squeeze water filter
CLOTHING:
Smart wool 195 long sleeve shirt
Smart wool beanie cap
Serius Ski Facemask
Patagonia Pants
Arc'teryx Mid layer Hoody
Merrell Mid Moab Hiking Boots
Smart wool medium weight sox and liners
Giro Mountain Biking Gloves