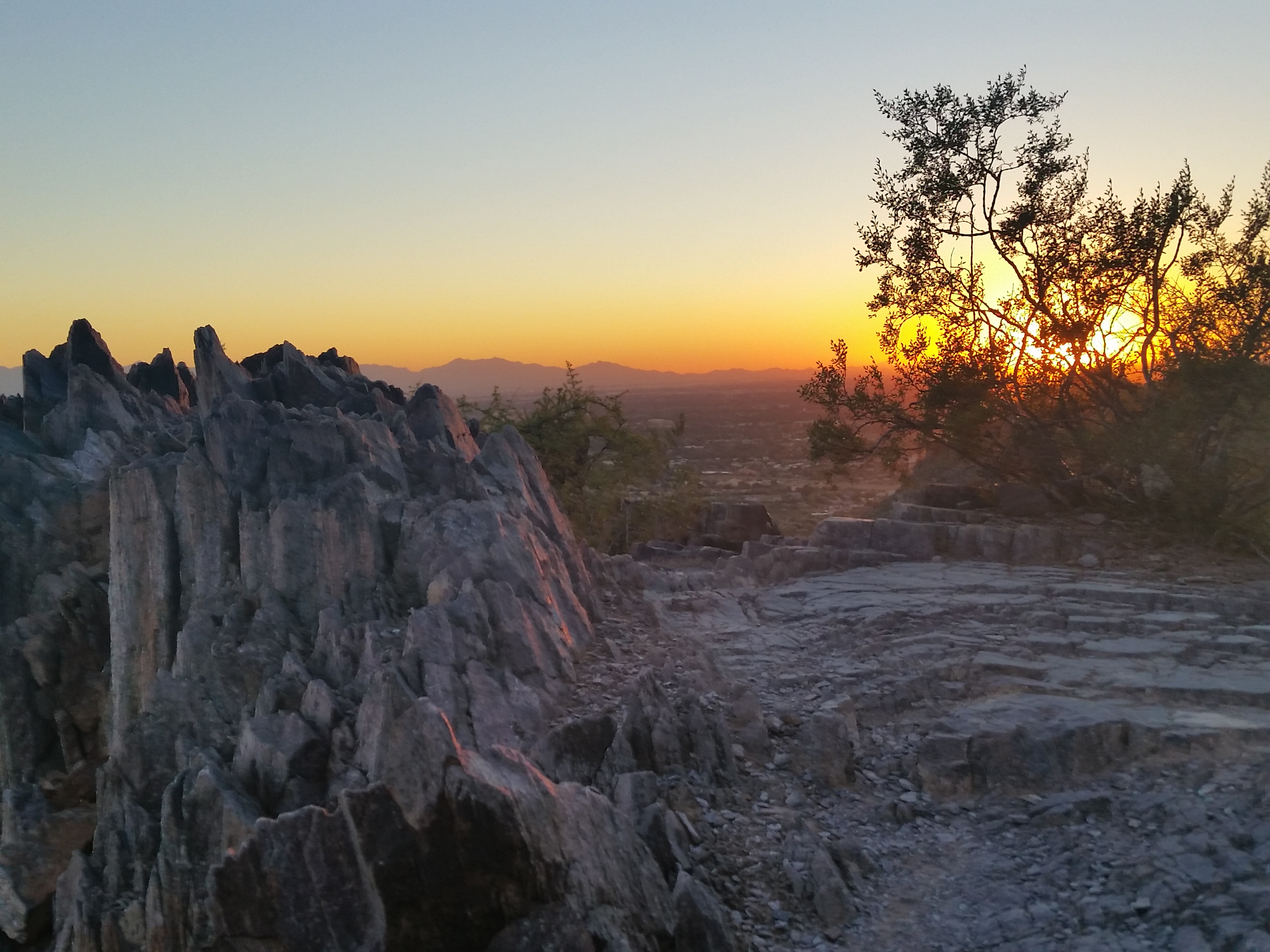 Phoenix has some of the best sunrises and sunsets I've ever seen! There are long, open landscapes interrupted only by rising mountain ranges, which stand like sentries watching over the desert valleys. Once you ascend one of these mountains, you are presented with a view that words can't describe and where pictures don't do justice. Get out there and experience it if you have the chance!
Every once in a while, you have to pull out your stopwatch and see how you measure up to the time-trial hikers (curiosity killed the cat right?!). I haven't timed myself in quite a while. It's mainly because I go to the mountains to lose track of time, not to become ruled by it. However, after hearing friends boast about their summit times, curiosity got the better of me. Let's just say I'm no Usain Bolt, and I've come to accept that there is always someone out there faster. I am content with beating my own time, trying to be better than I was the day before. That being said, sometimes it's nice to know I am not the last guy up the mountain pushing for time.

I pressed hard for the peak. At the summit and on the way down, I was rewarded with the opportunity to see a gorgeous sunset. I find myself struggling to put the camera down when the light is just right. There's just something to rocks that look blue against the orange, yellow, and reds of a fiery Phoenix sunset. Another awesome hike, I am so glad I have the chance to do this!