I woke to a cold wet bag. I'm not sure if it was cool humid wind from the lake or my warm breath condensing inside of my bag, but none the less, it was town day! I got out of my tent and Pooper was already packed up. Pooper doesn't mess around on town day!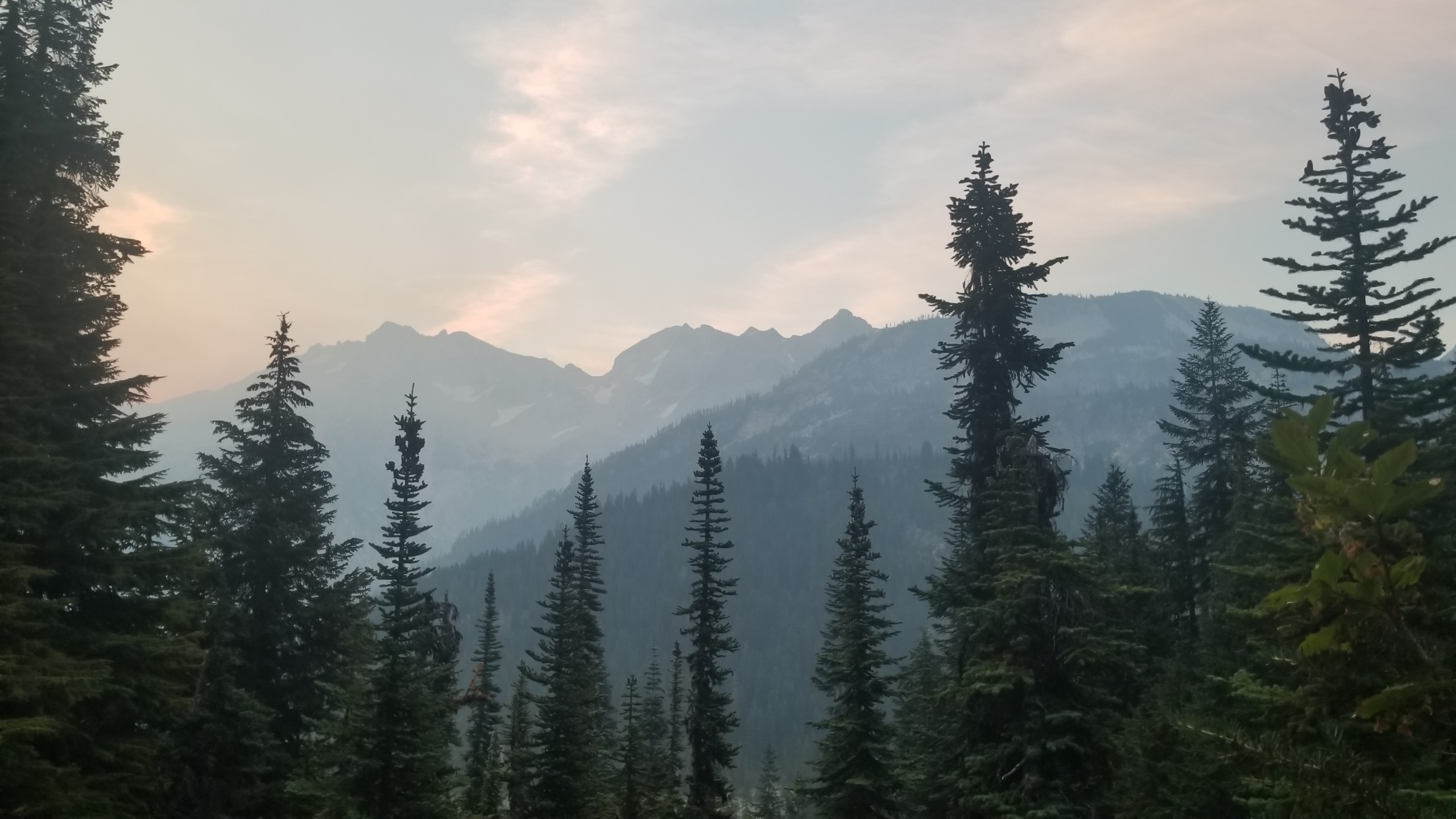 We both took off, heading down the descent. It was immediately evident that the smoke was back. The valley below was filled and the sun rose red behind the curtain of grey. Pooper and I chatted on as we hauled down the hill. We could see the falls in the distance.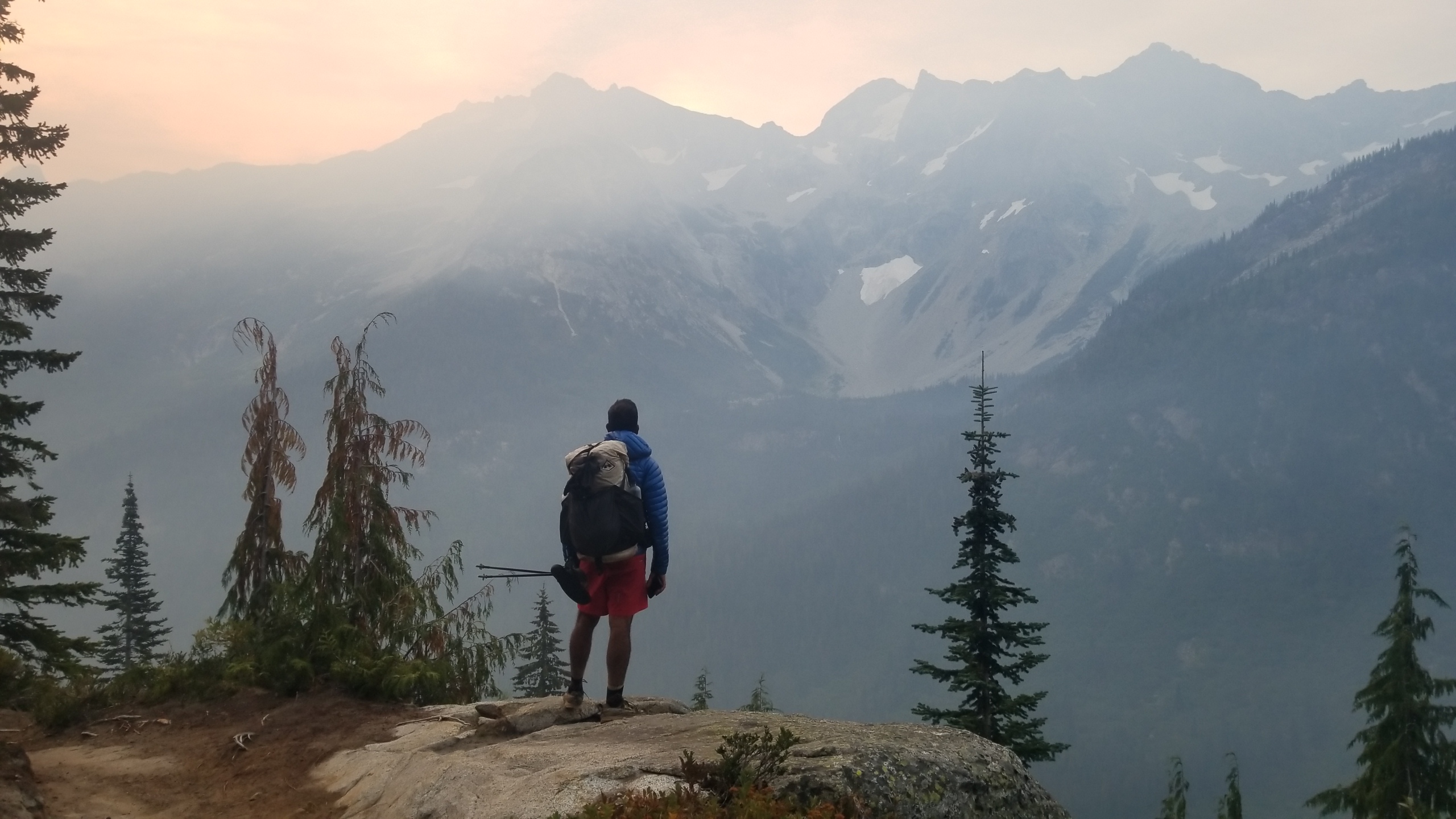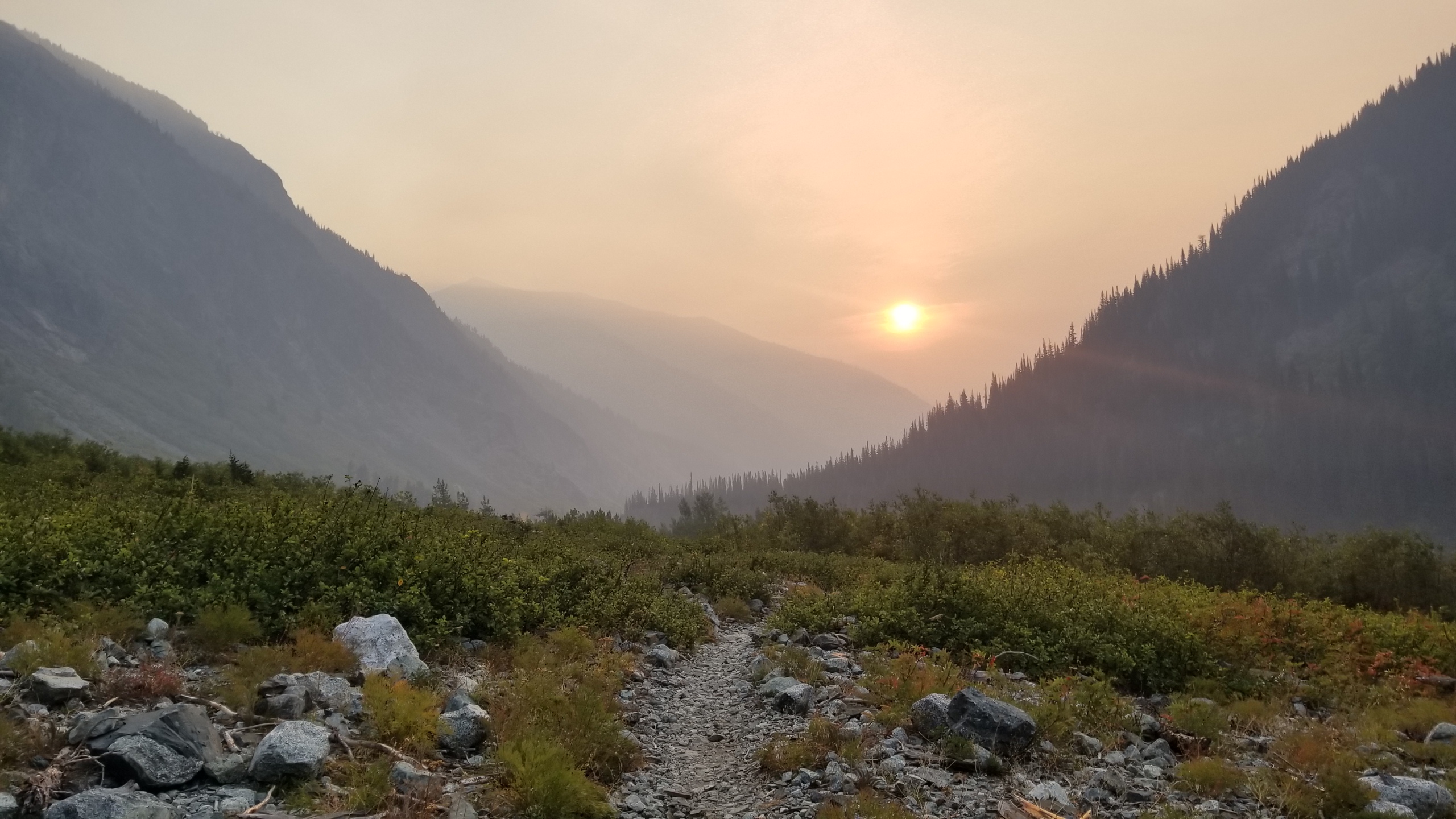 Sissyphus finally caught up and we trekked together seeing the first evidence of the town of Holden. Remnants of very old house foundations lined an old street as we walked into town. Finally we found old log cabins in the town center. We found our way to the hotel where they were still serving the tail end of breakfast!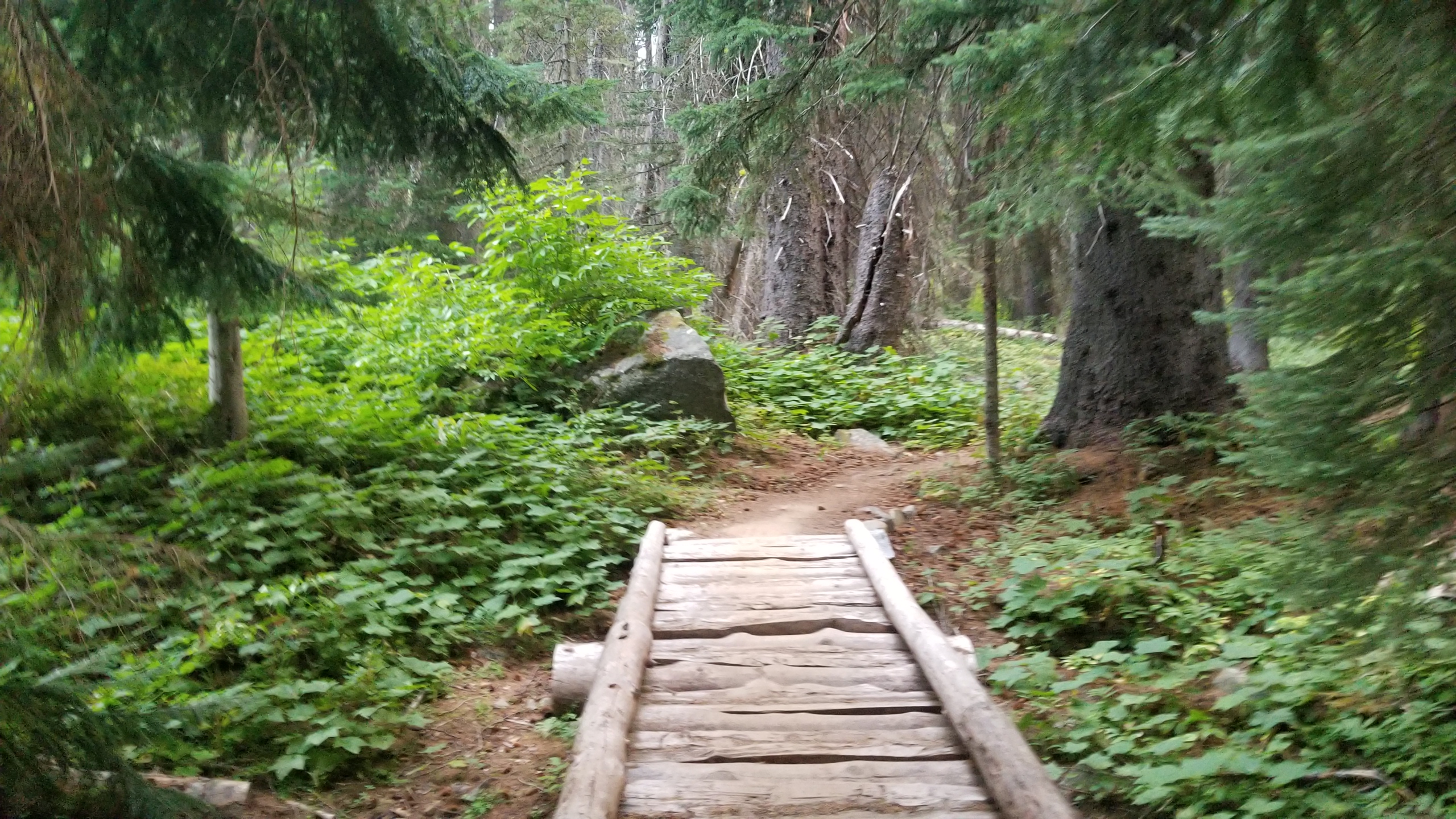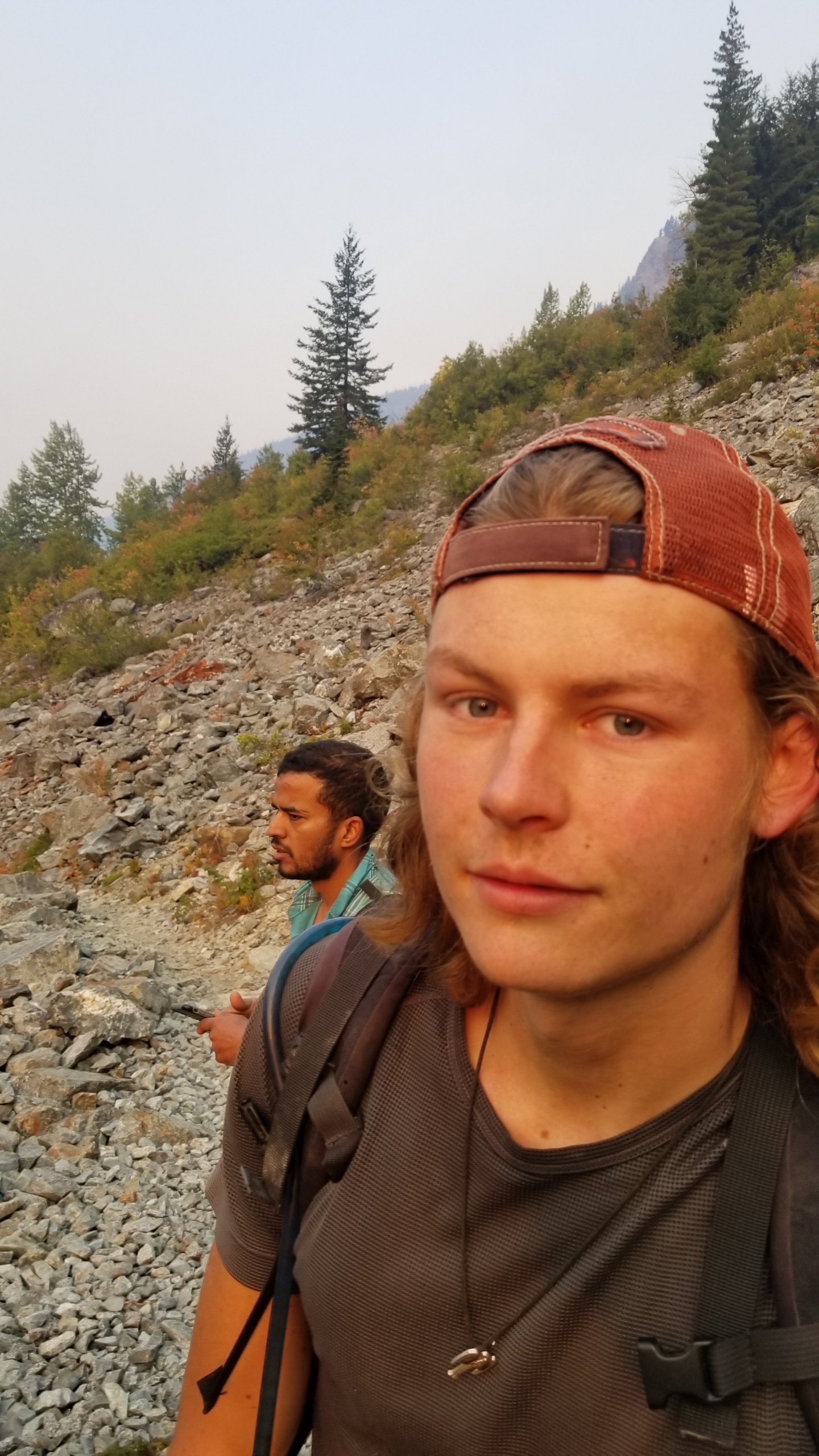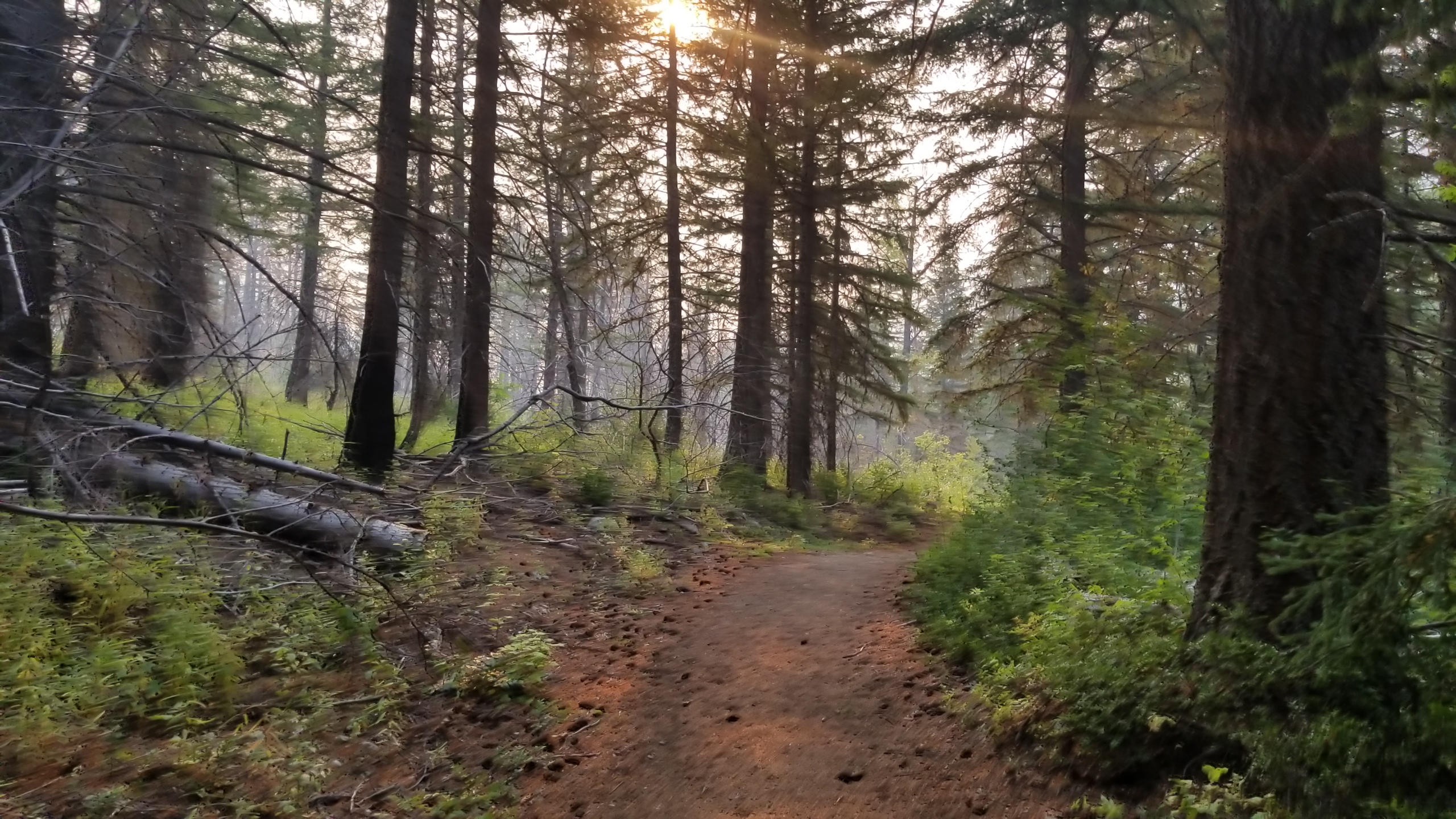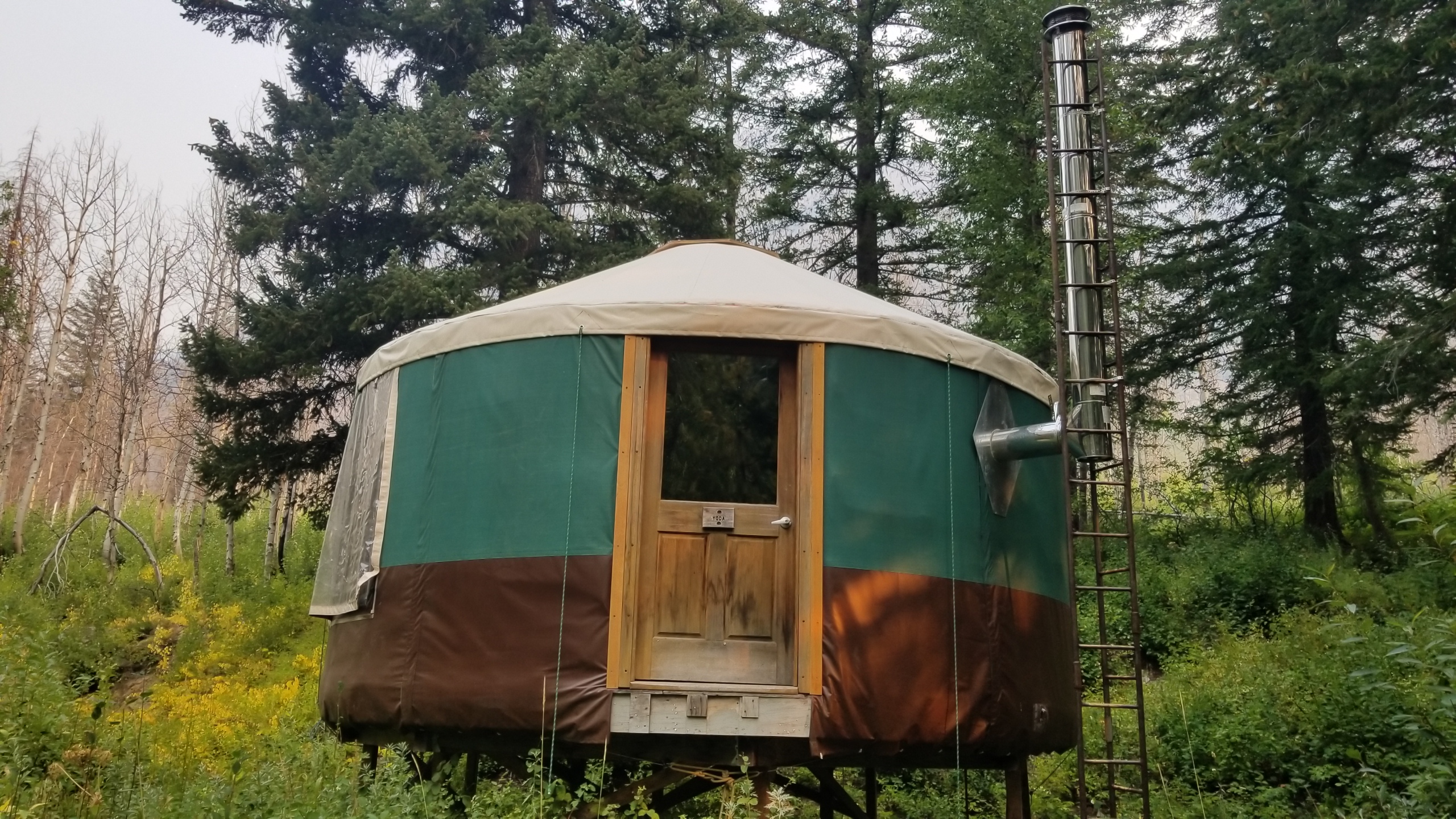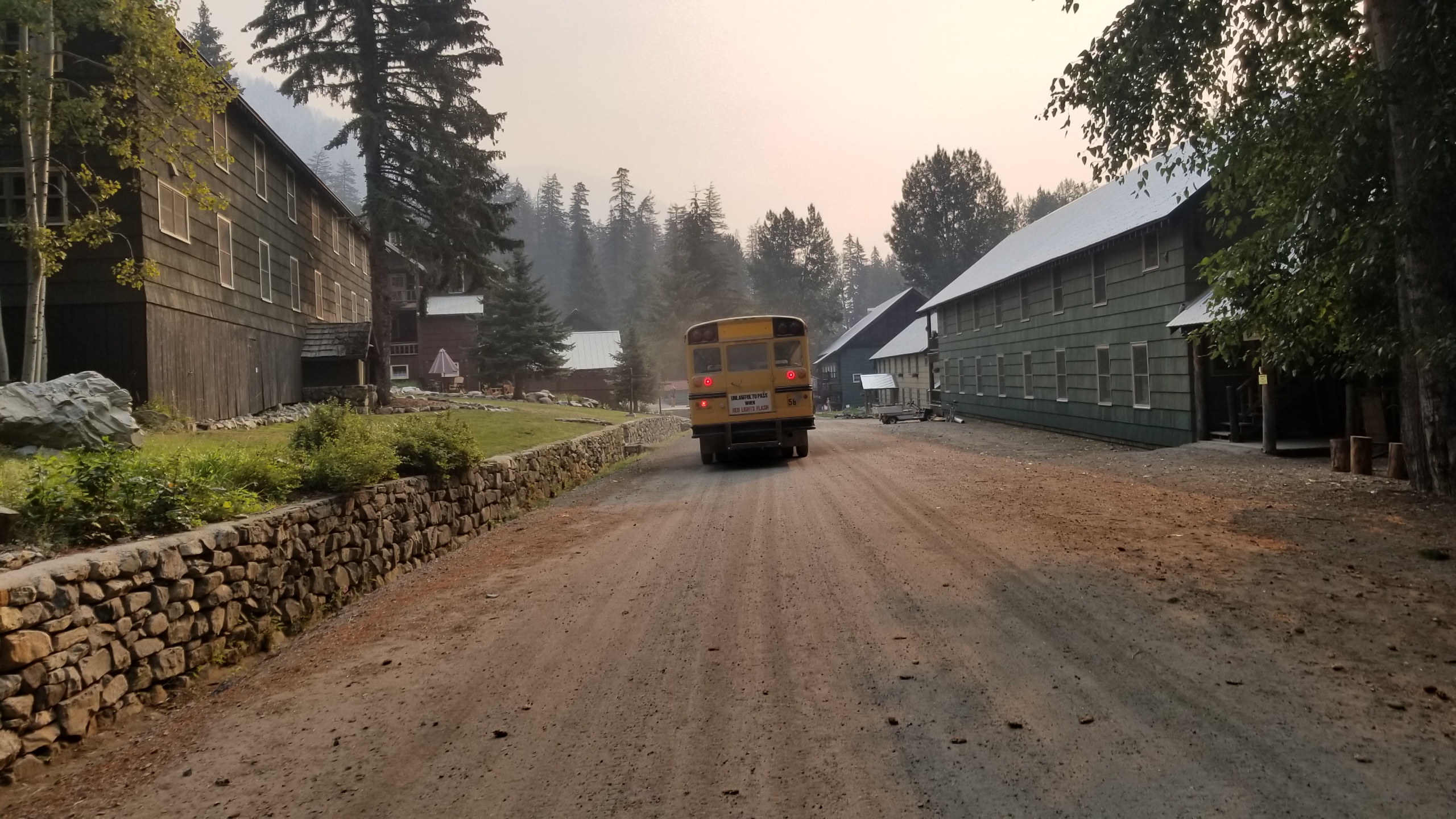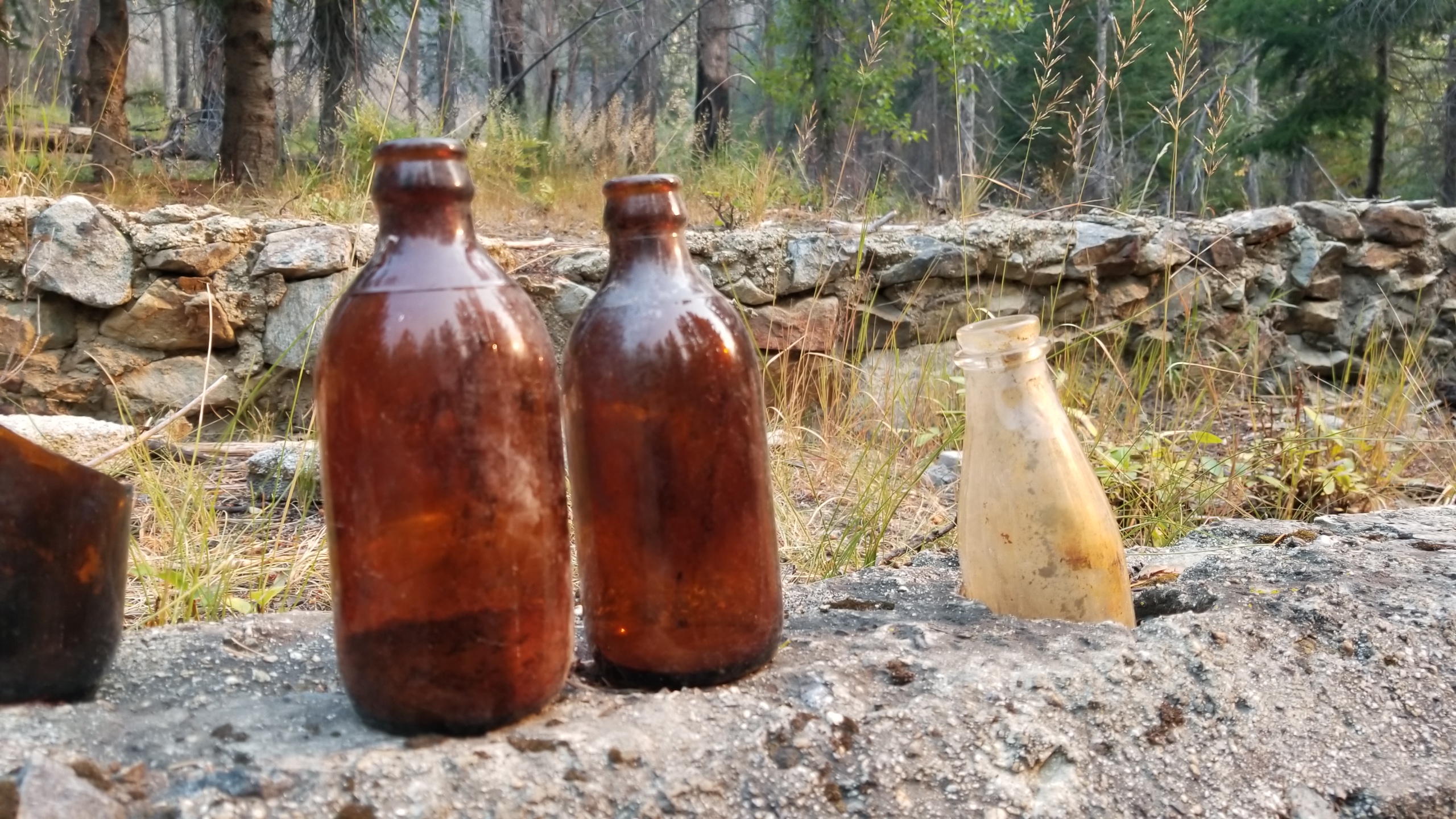 We chowed down with a group of other dirty hikers. About half way through dinner a hiker came walking up to my seat, I looked up in surprise to find Pickle! I hadn't seen him since Bishop Pass in the Sierras. I gave the guy a big hug and we caught up between the mouthfuls of food.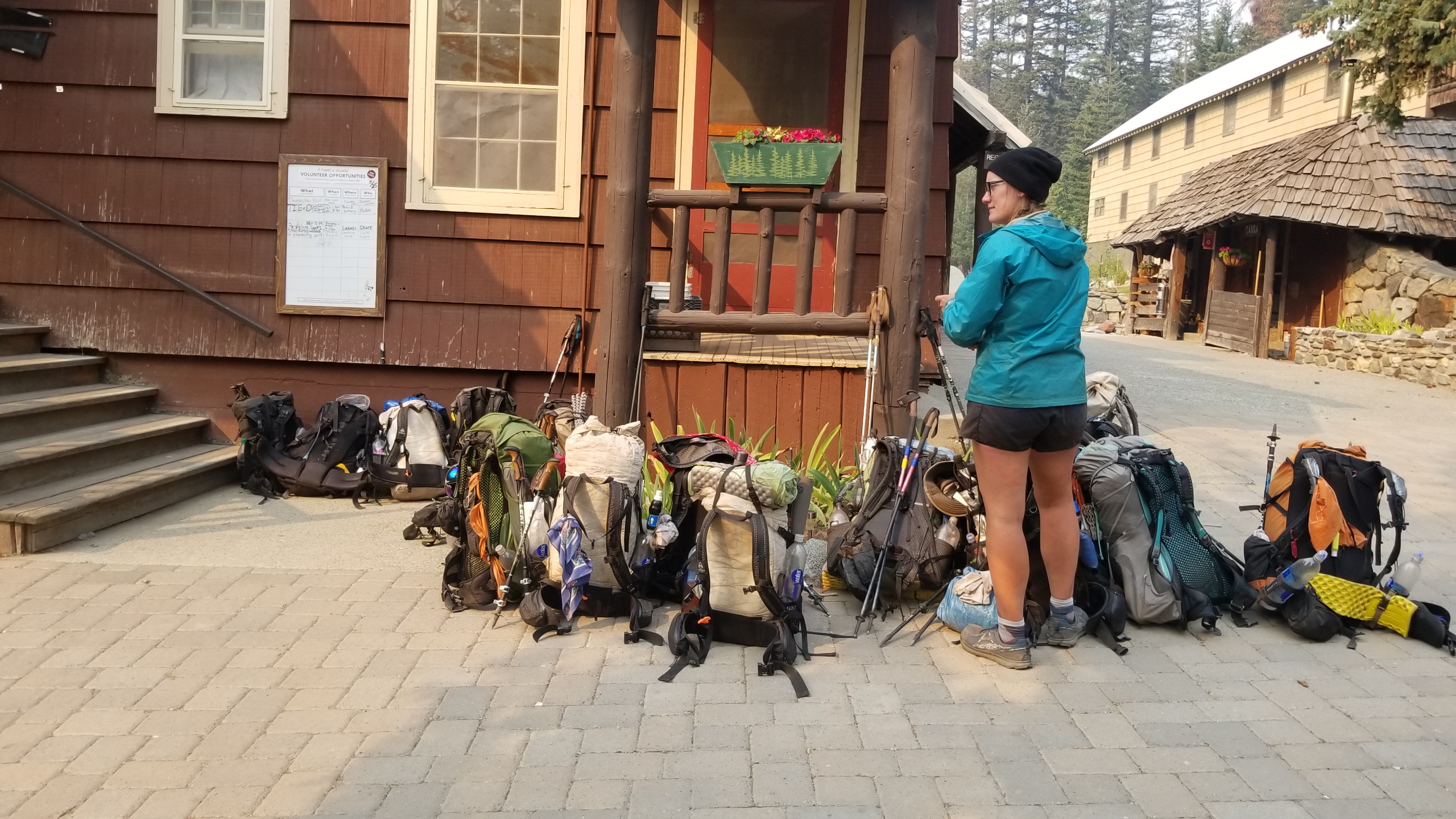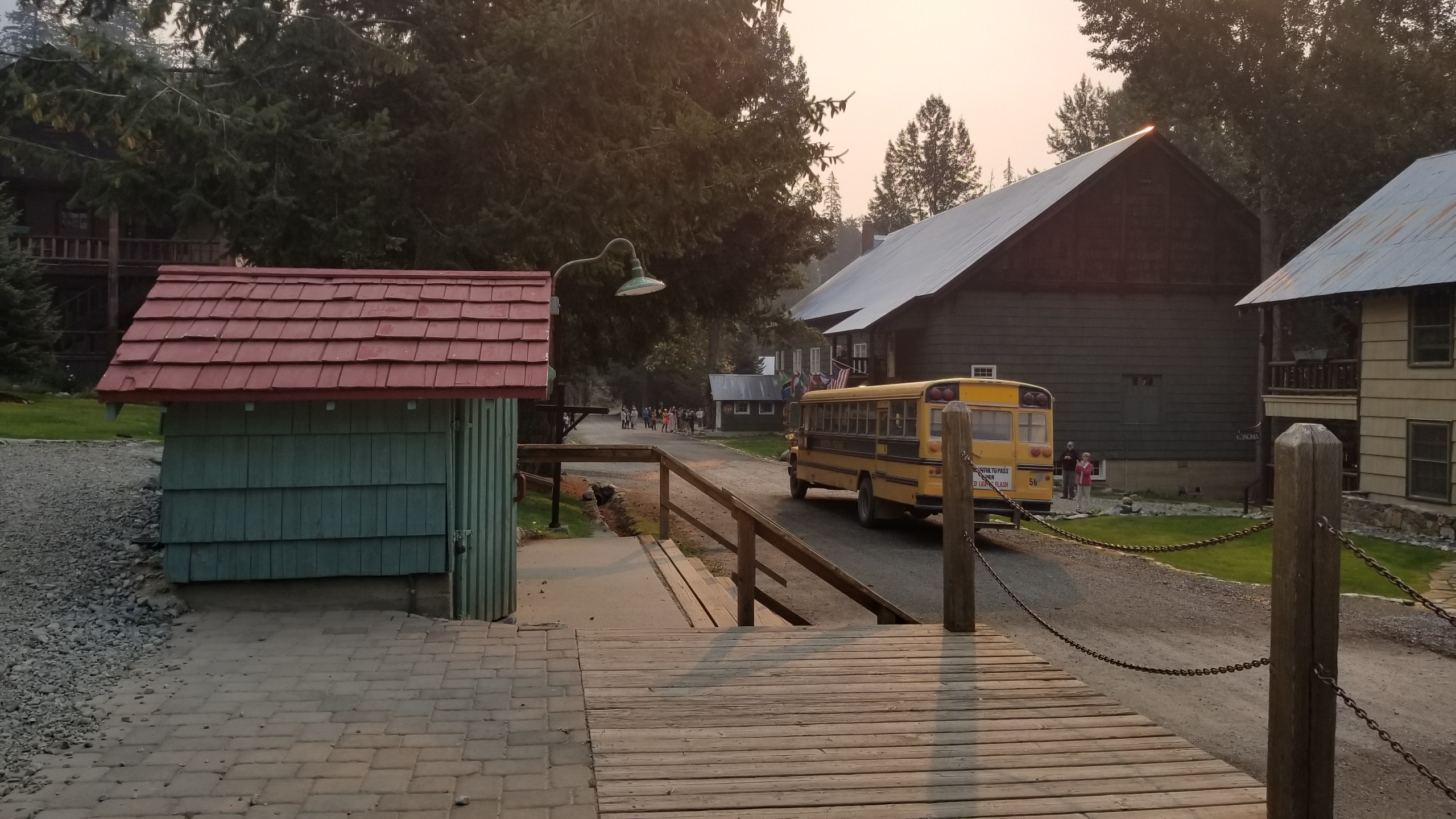 After finishing up and paying the bill I decided to explore the town. There was an old bowling alley, pool hall, barber shop, pottery studio, all kinds of cool little hidden gems in the mountains of a secluded town. Eventually we all piled onto a big bus headed for the ferry across Chelan Lake. The ENTIRE town came out to wave us off. It was like a scene out of some Hallmark movie. The bus rumbled down the dirt road packed with hikers and we all chatted on as we neared the boat dock.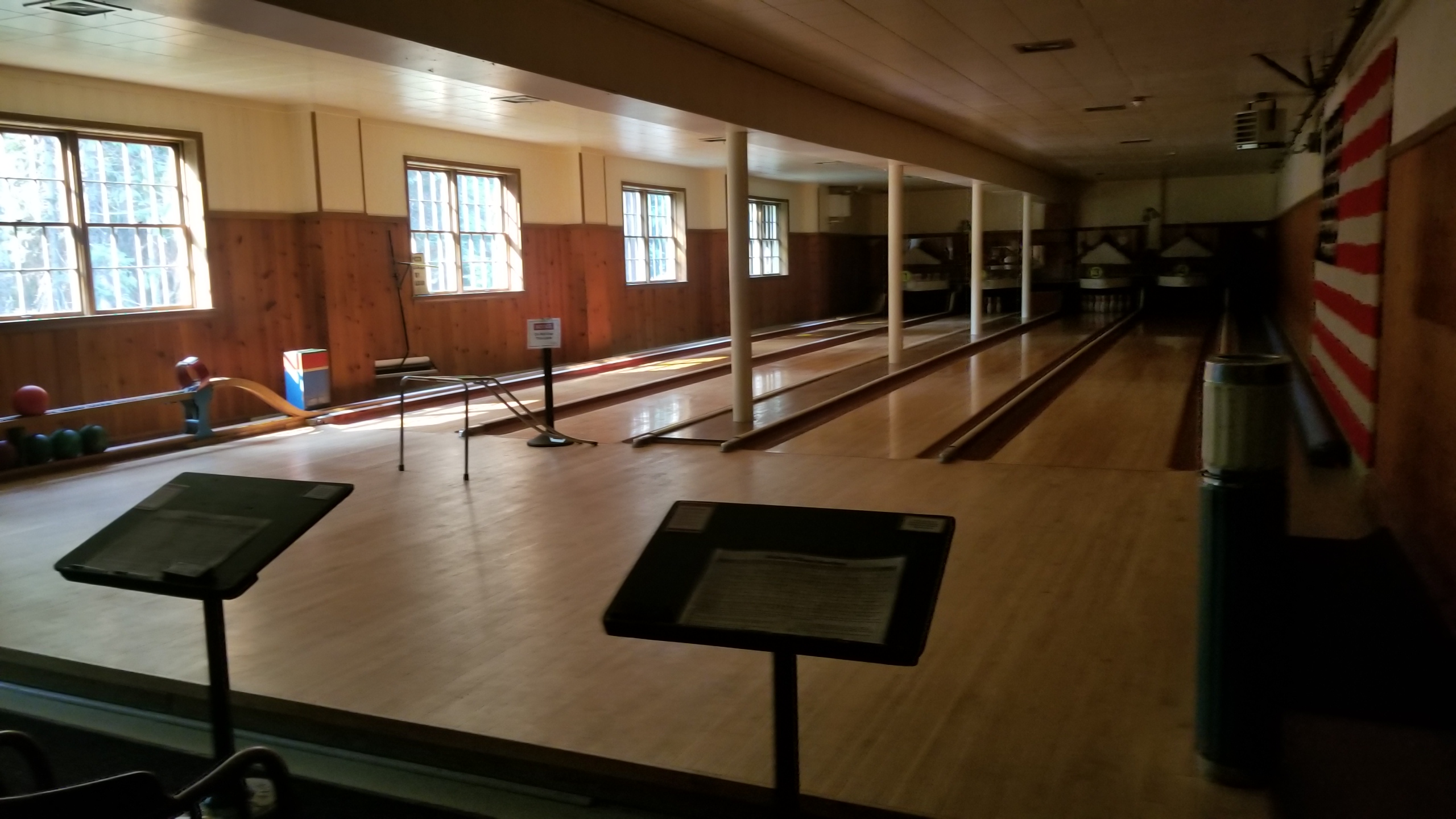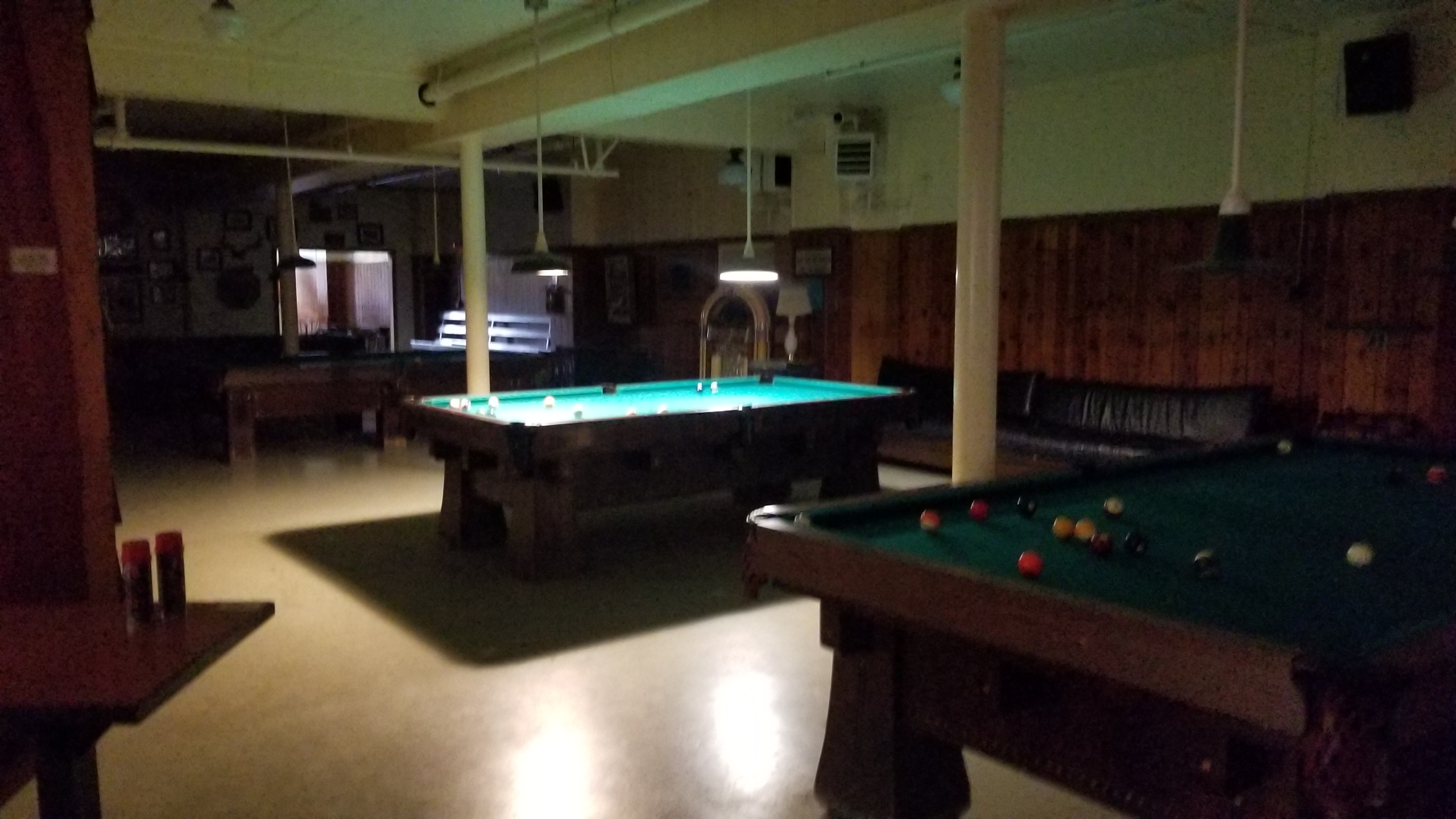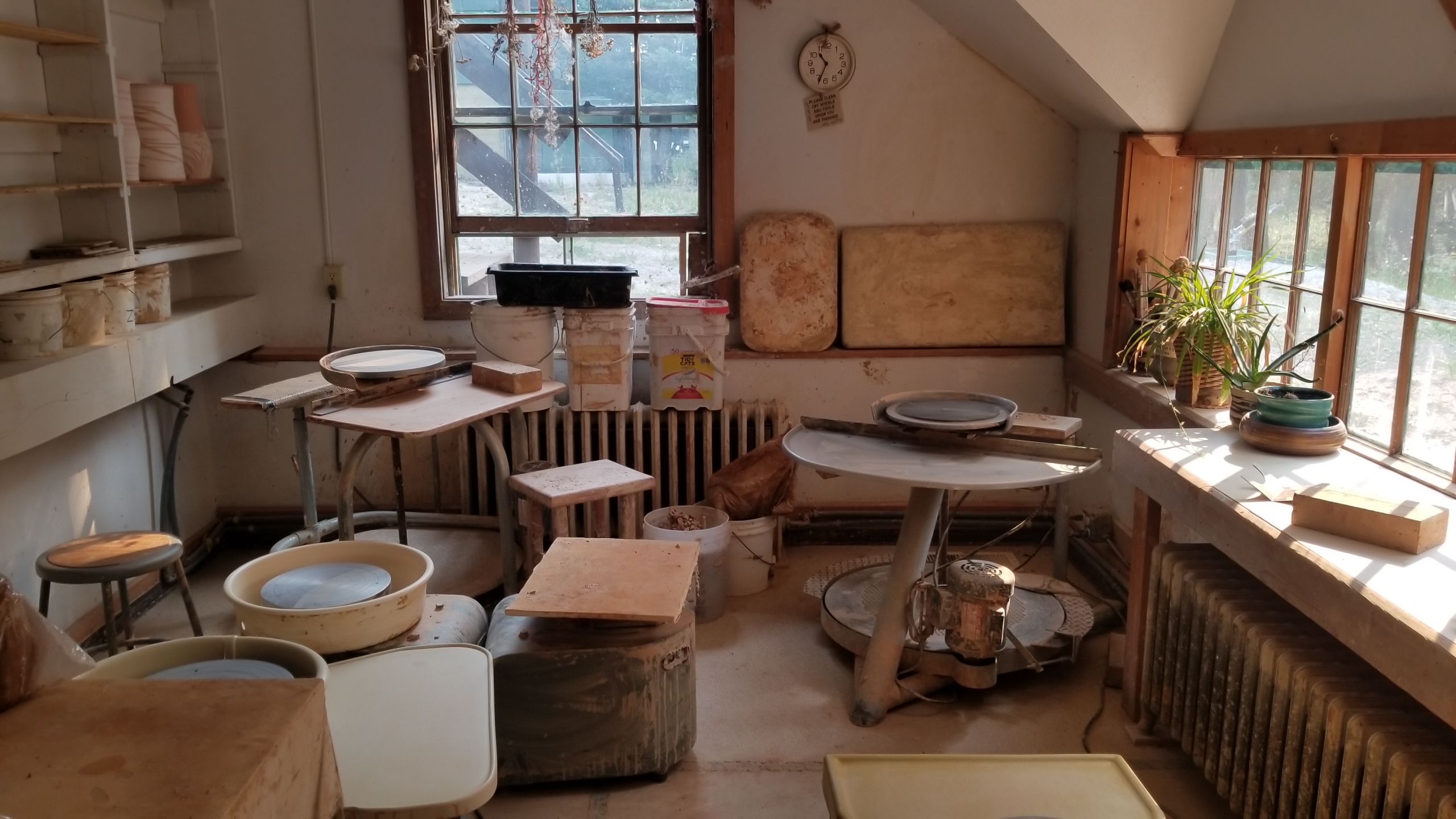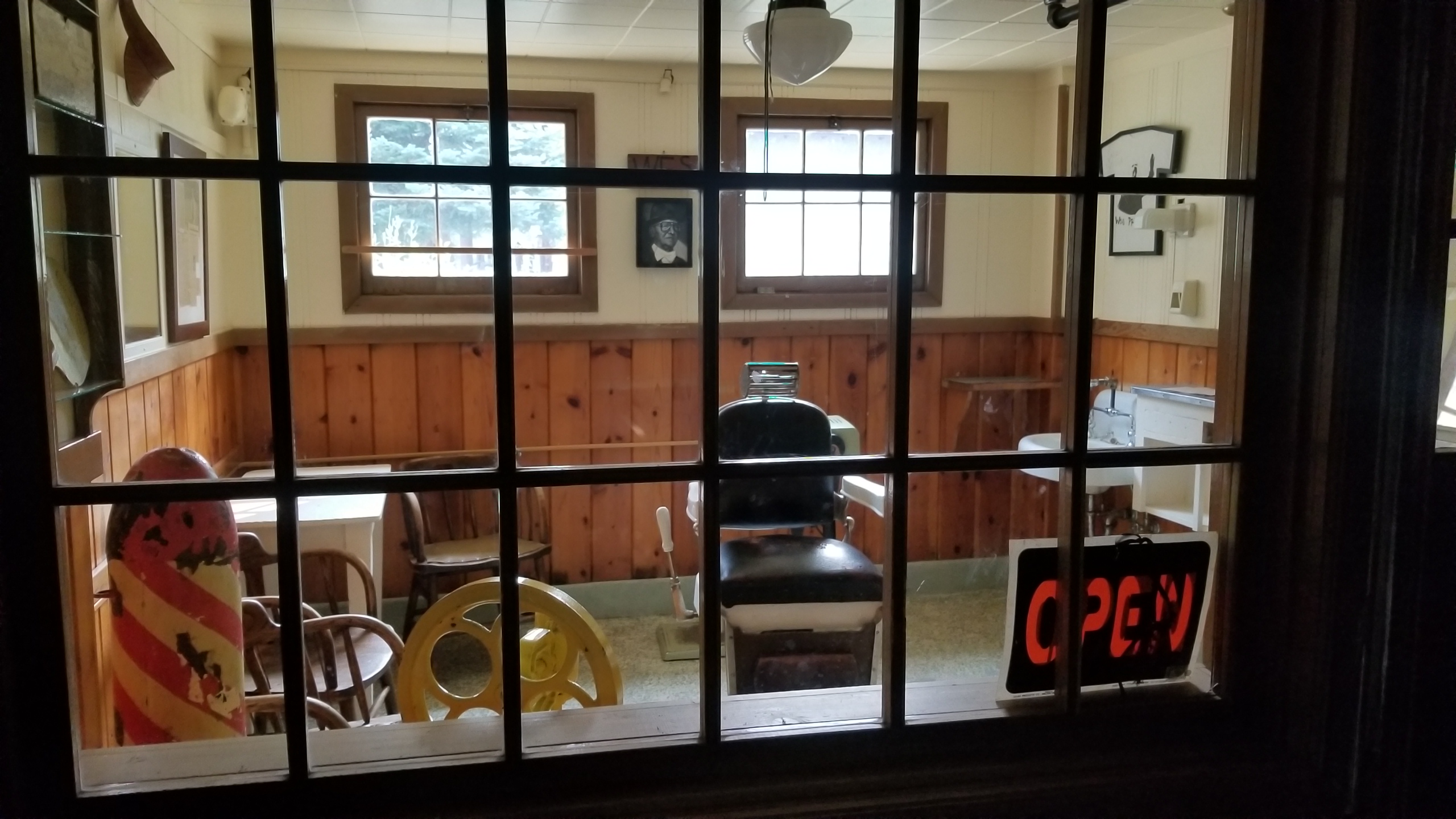 Some swam, some bundled up, but soon the ferry arrived and we all piled on. Beer in hand from the boat bar we all sat down and chatted about realizing we were about to go to our last town and resupply. After a quick trip we arrived in Stehekin and headed straight for a nice big lunch. Hikers need fuel, it's the first thing on our minds when in town!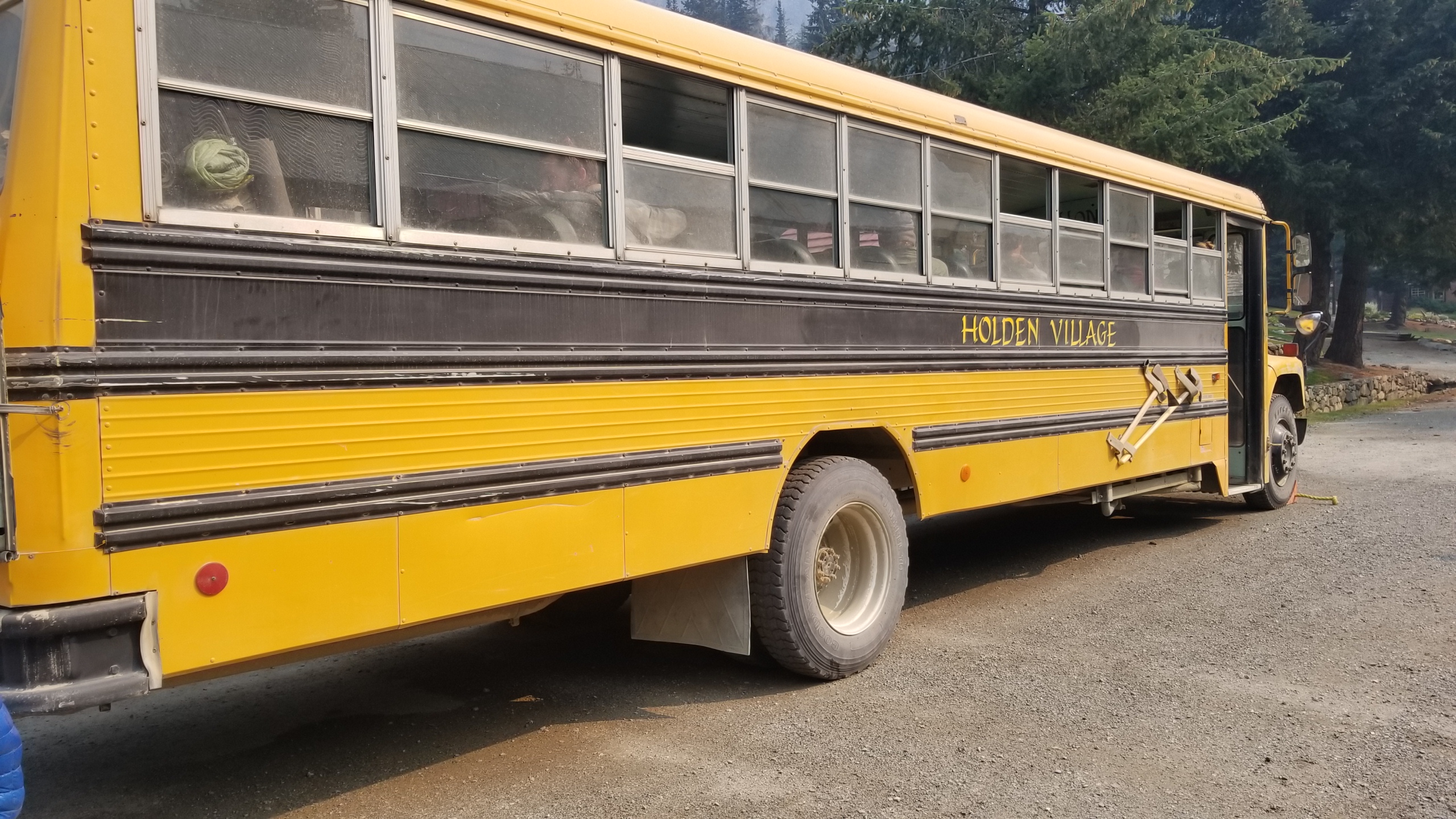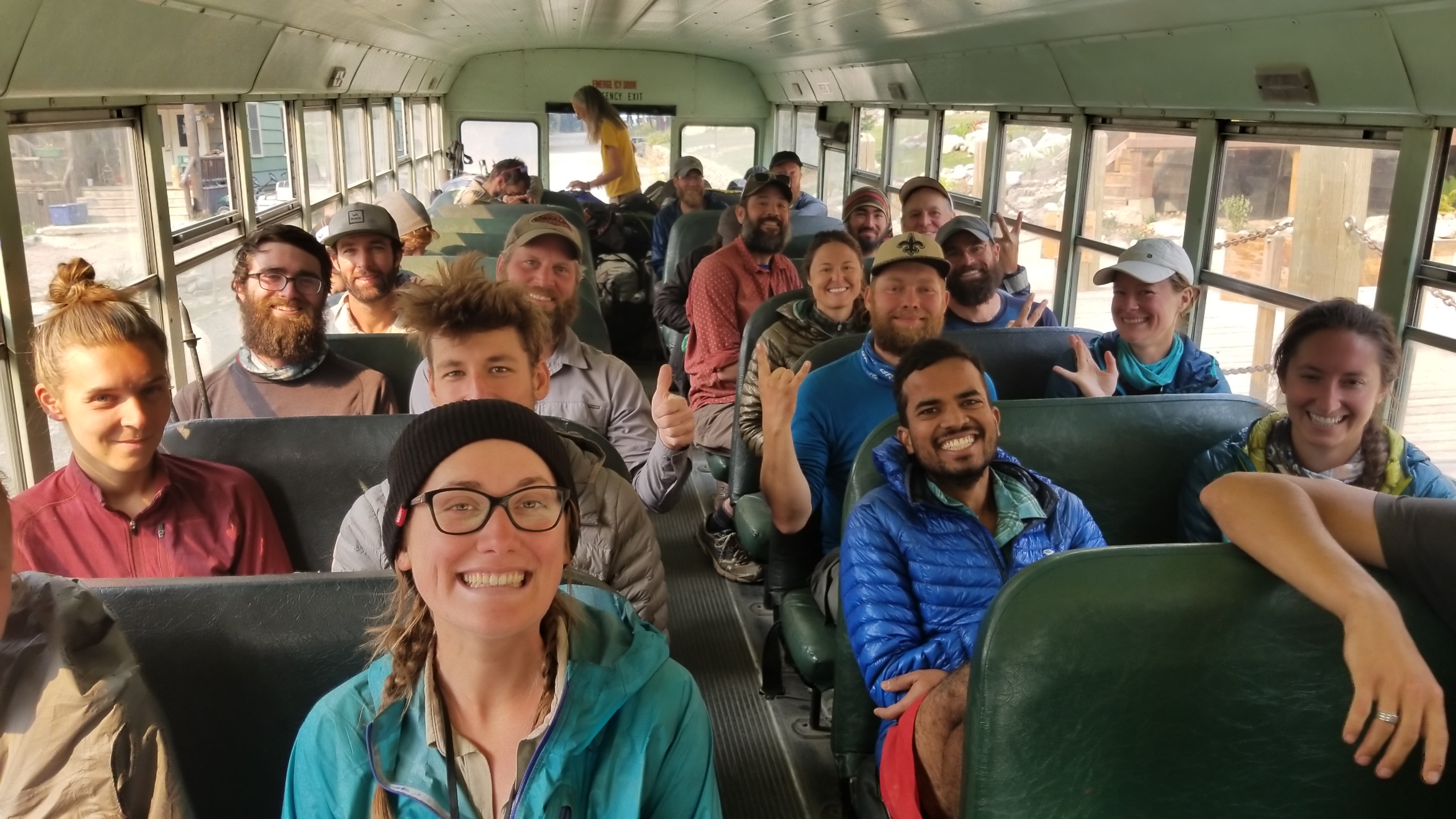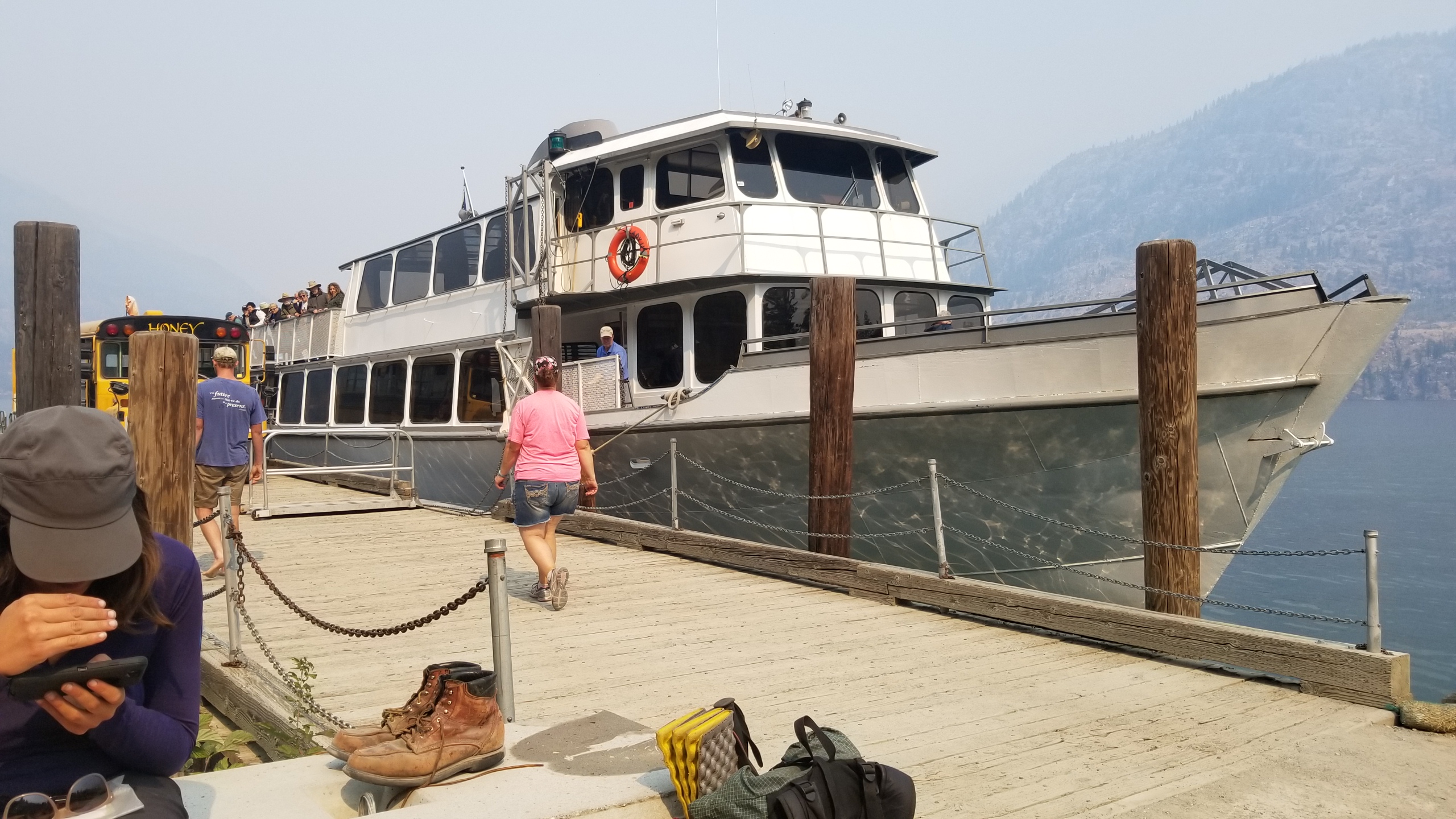 Food, resupply from the eye-patched postmaster, hanging by the lake and waiting for the shuttle as our sleeping bags and tents dried out. Finally we piled into the shuttle headed back towards the PCT. Piling out of the bus, Sissyphus dropped his phone on the bus seat. To give him crap I picked it up and just sat back and watched him sweat a little. After a while I started taking selfies with other hikers until he realized it was in my hands. After a good laugh we all headed up trail to walk the 5 miles to camp.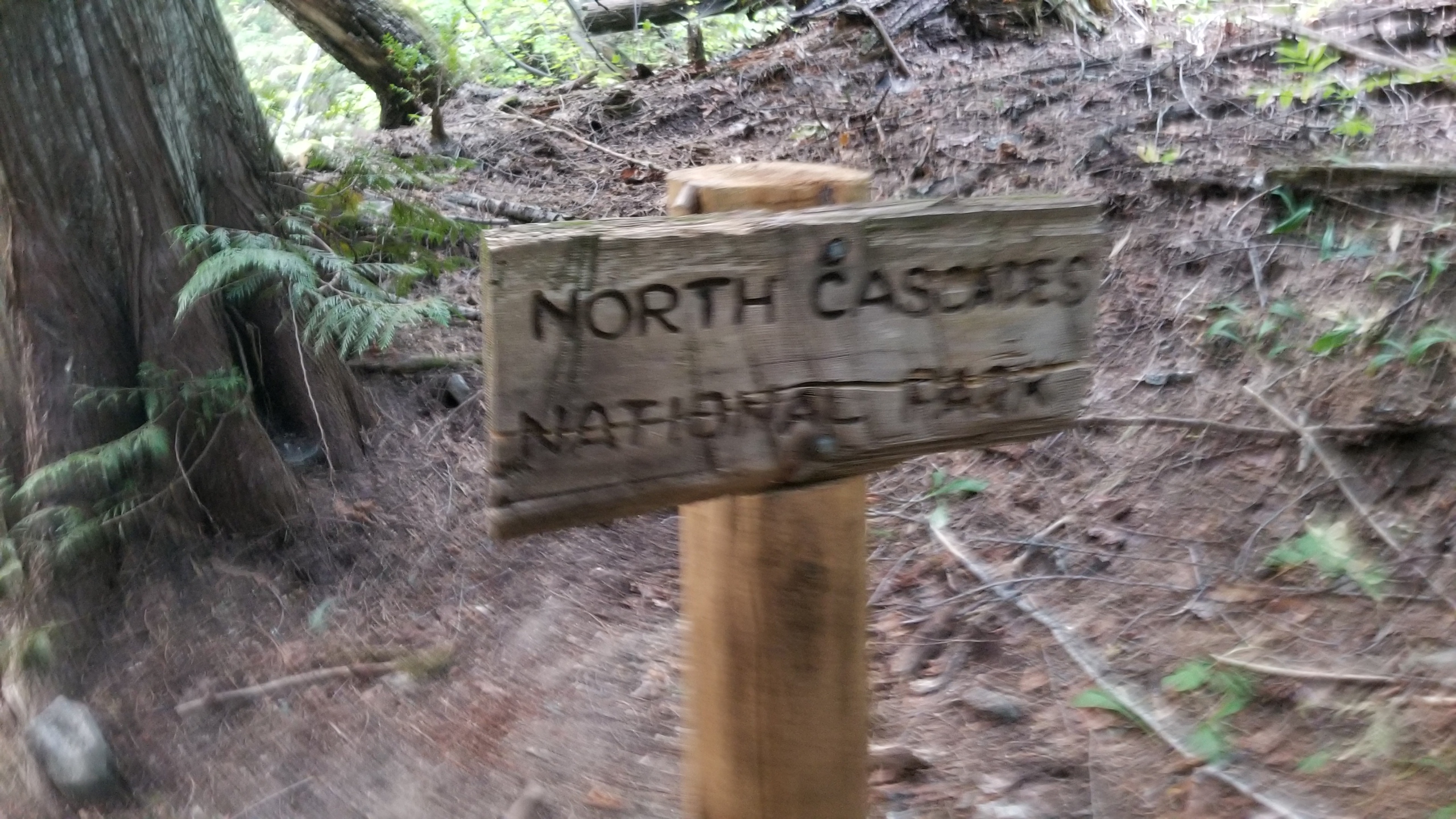 Back into the canopy of the forest we plodded on pausing only for water. The chat continued on as our large group meandered to camp. Finally arriving we quickly set up and took over the first available area that was large enough to house 15 of us. It was such a good day. Only a few left!
App Suggestions for Pic Mods: Snapseed