I woke at the trailcamp, with Sissyphus' tent butted up next to mine and Pooper sleeping just feet away cowboy style. He looked like a bight blue caterpillar laying there. I got ready, and was soon standing, coffee in hand, ready to let out.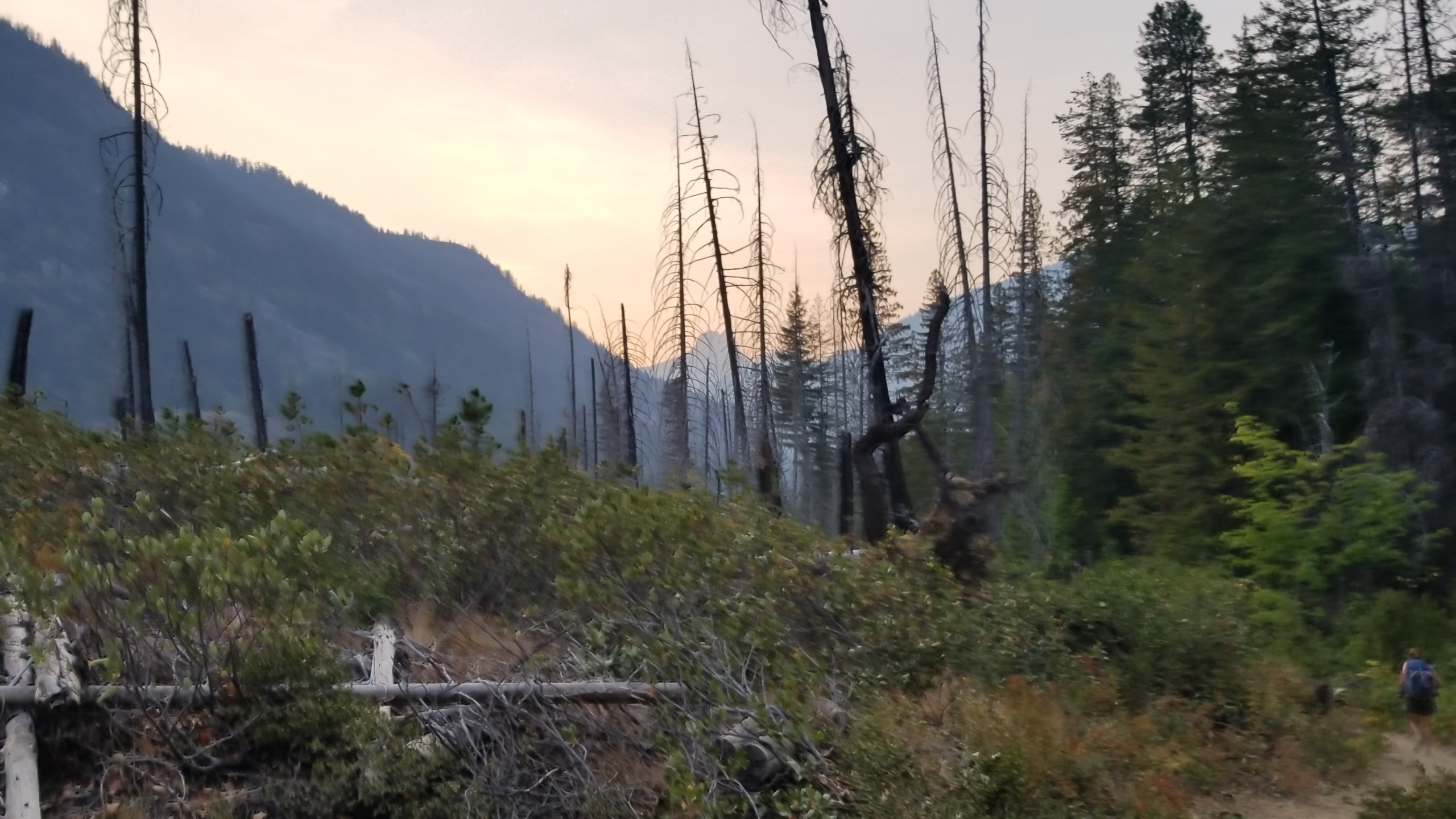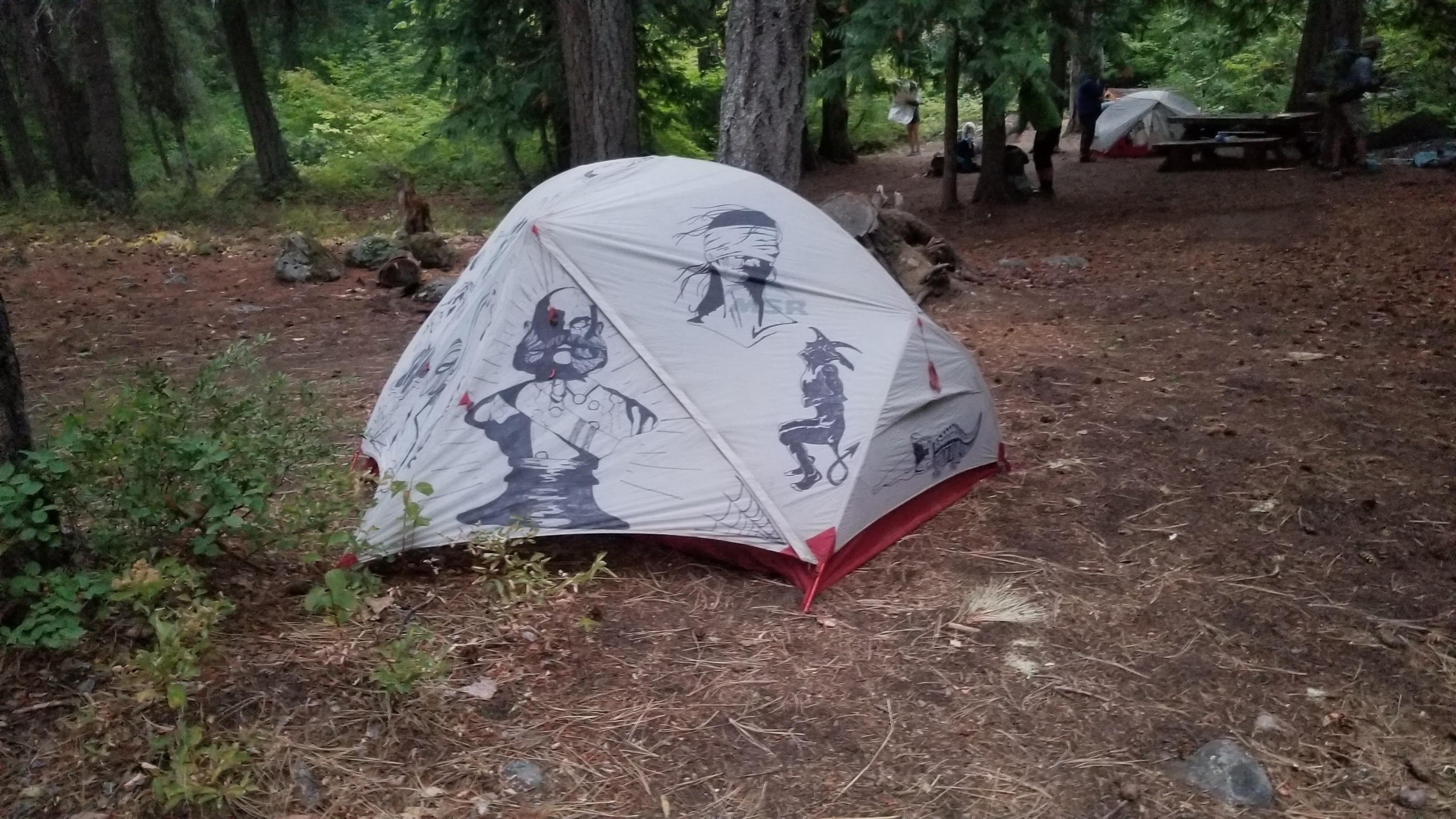 I was starting to get excited about reaching the terminus. We were close enough that I started to plan our miles as I hiked taking in the scenes. The trail climbed on, and soon after crossing the river, it climbed some more. It was nice being first out, I got the trail to myself, plus a little peace and quiet. I pressed on.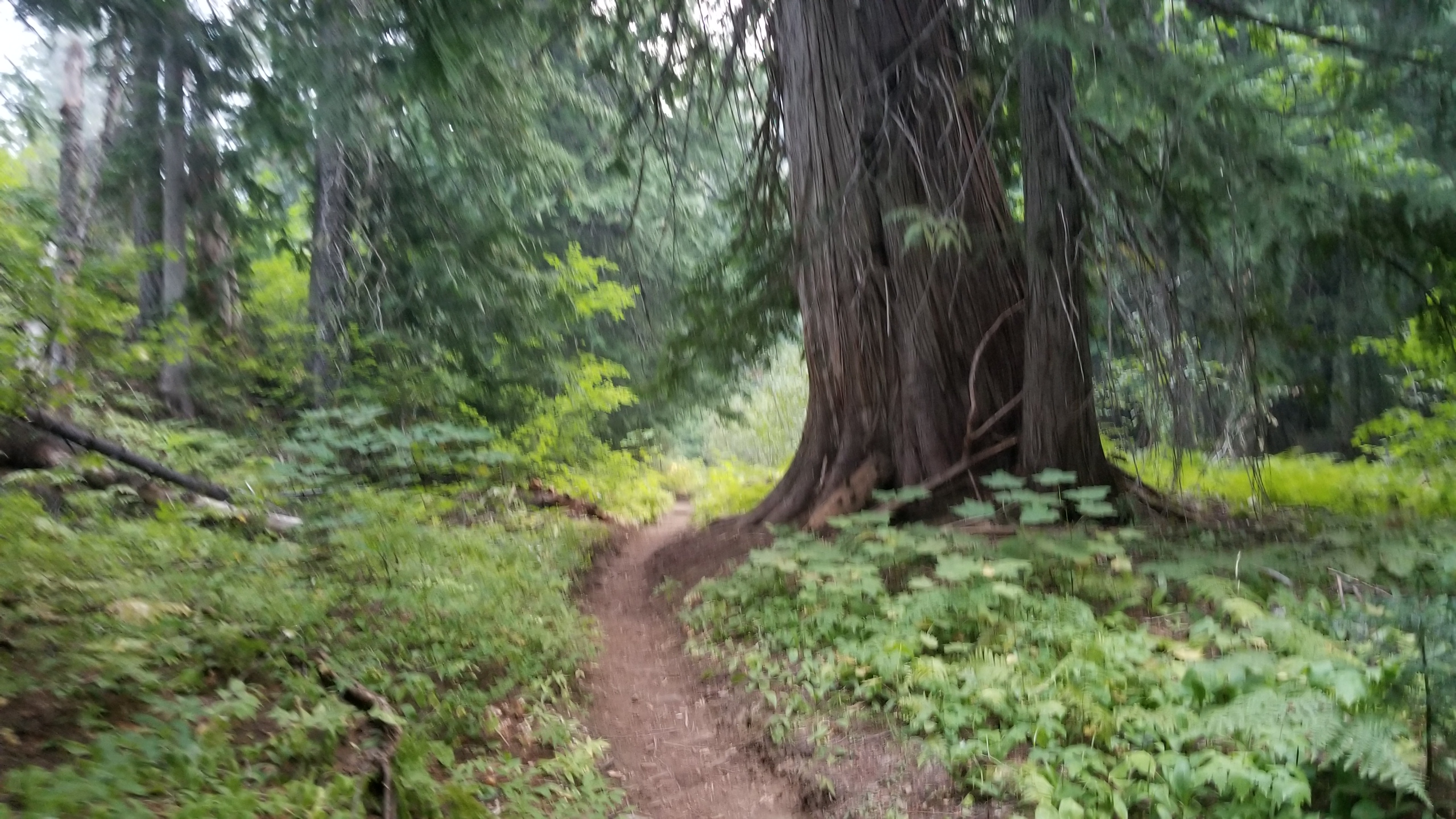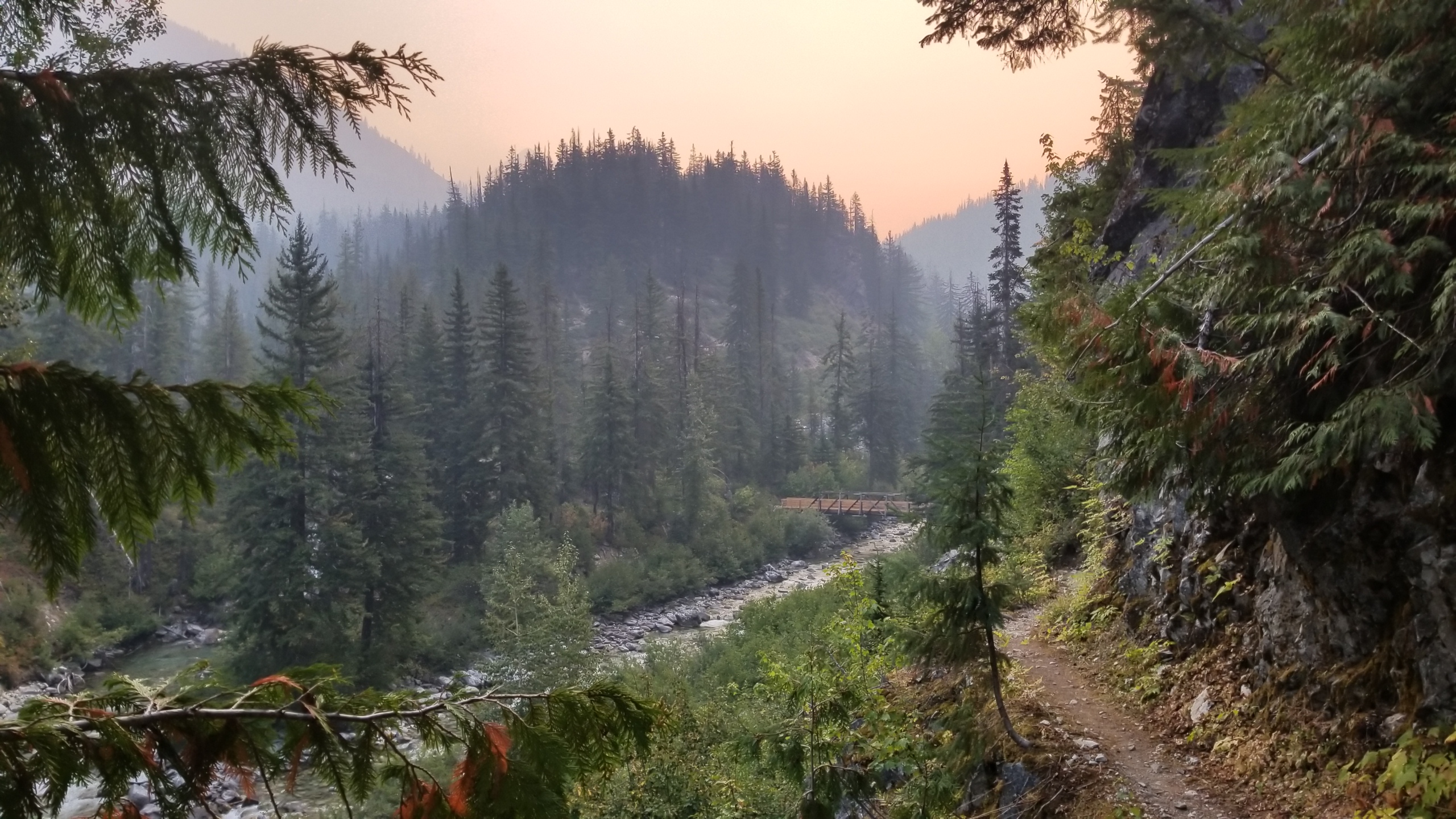 Soon enough Pickle caught up to me and we chatted on about post trail businesses and past adventures. The miles melted away and soon we stopped at Hidden campground for a snack and to give Pickle a chance to fish. I made my usual burrito while he set up his fly fishing rod. With a few flicks from his wrist and letting the fly float on the water's top just by boulders, he had a cutthroat trout on the line. Pretty happy he pulled him in, pulled out the fly, checked him out and released him back into the stream. He repeated this like it was as easy as breathing another 2 times.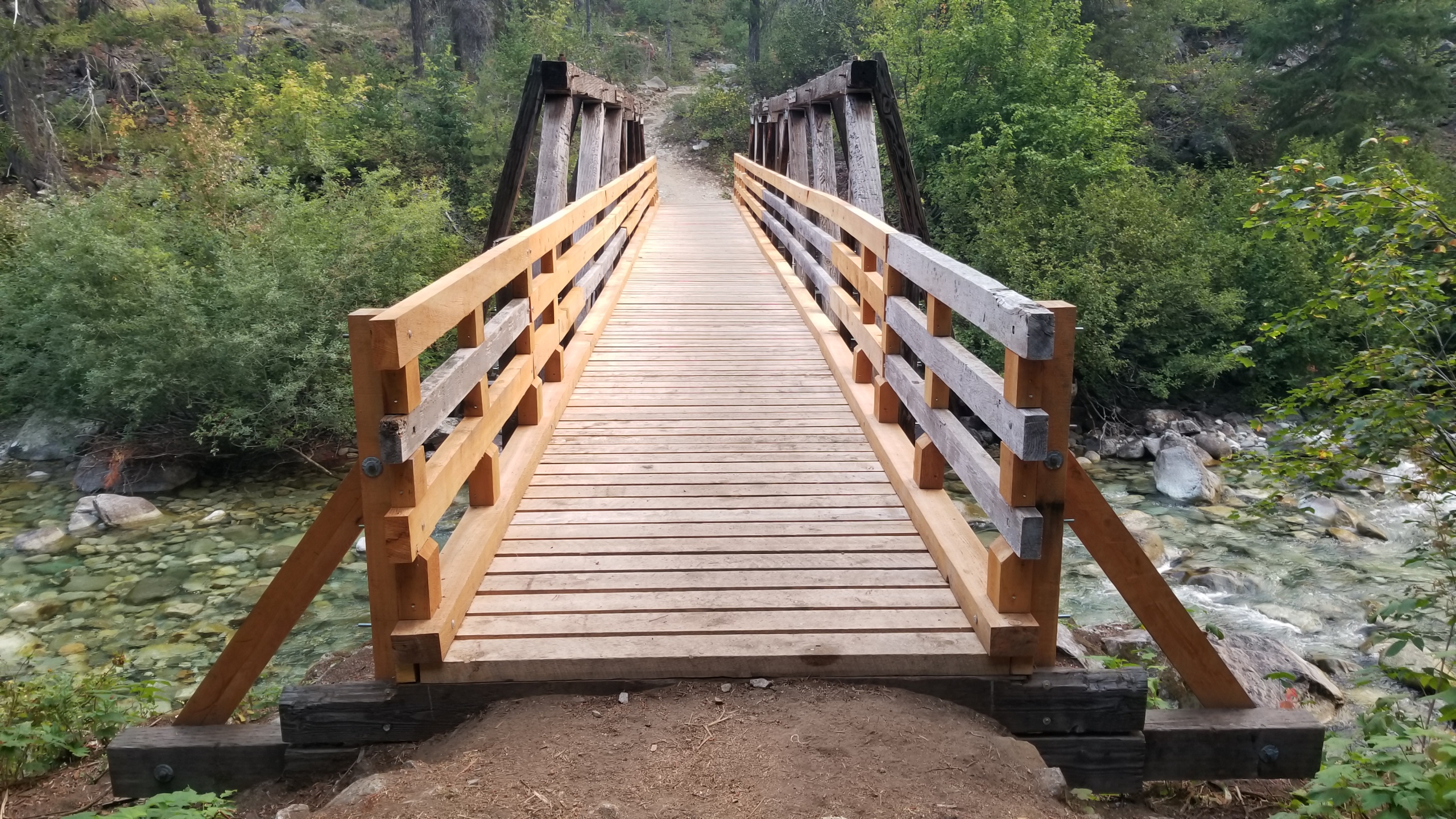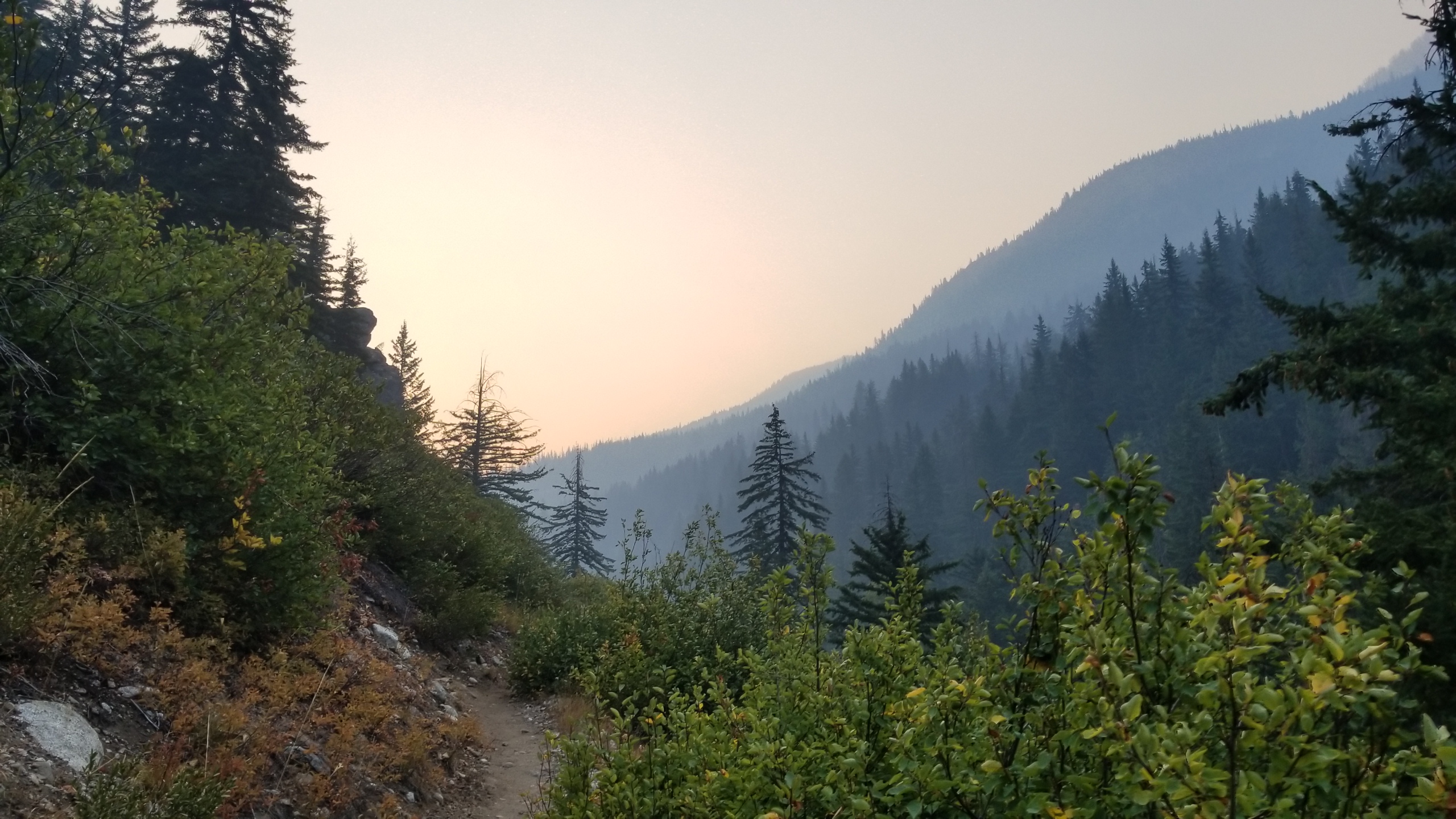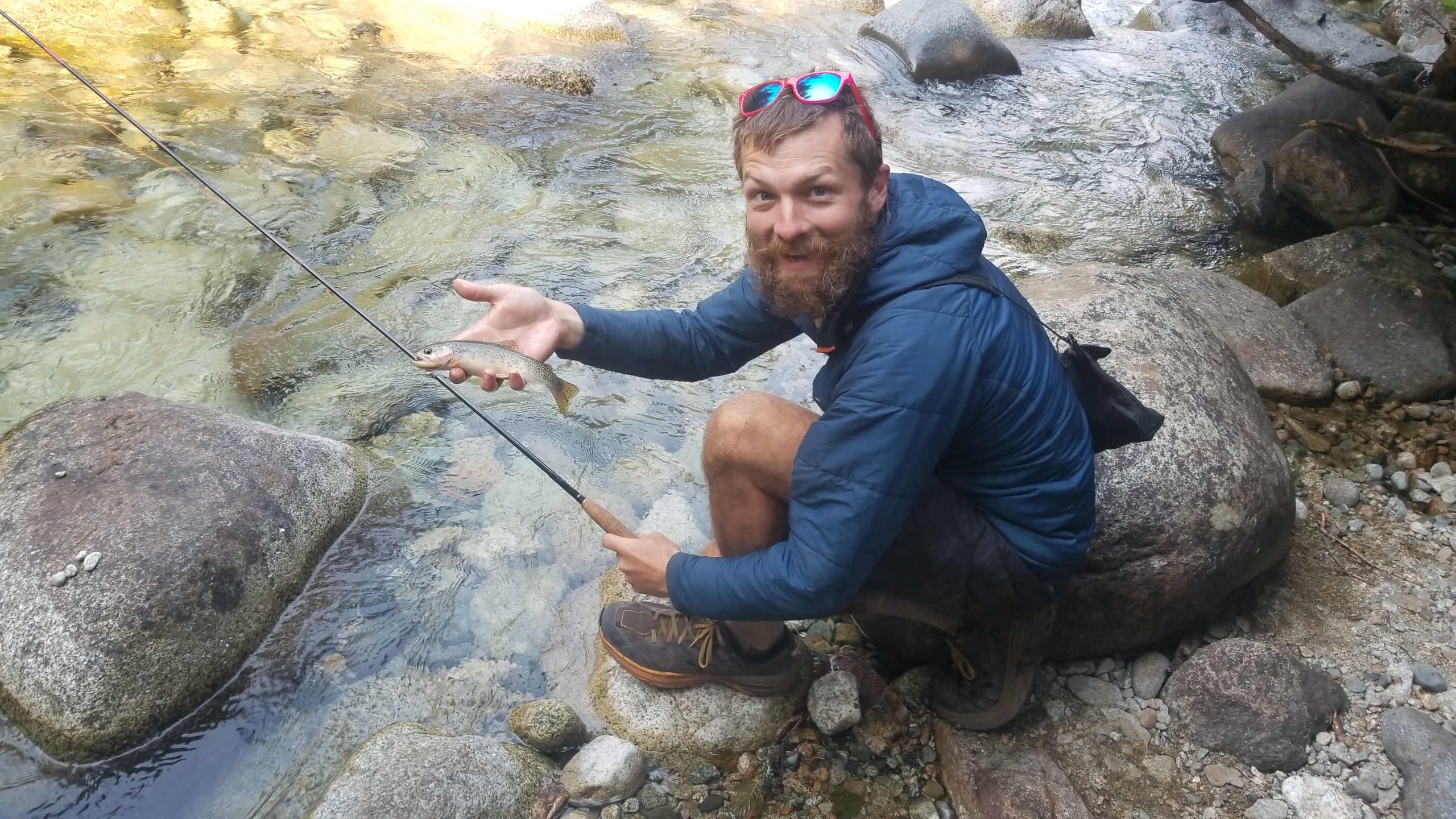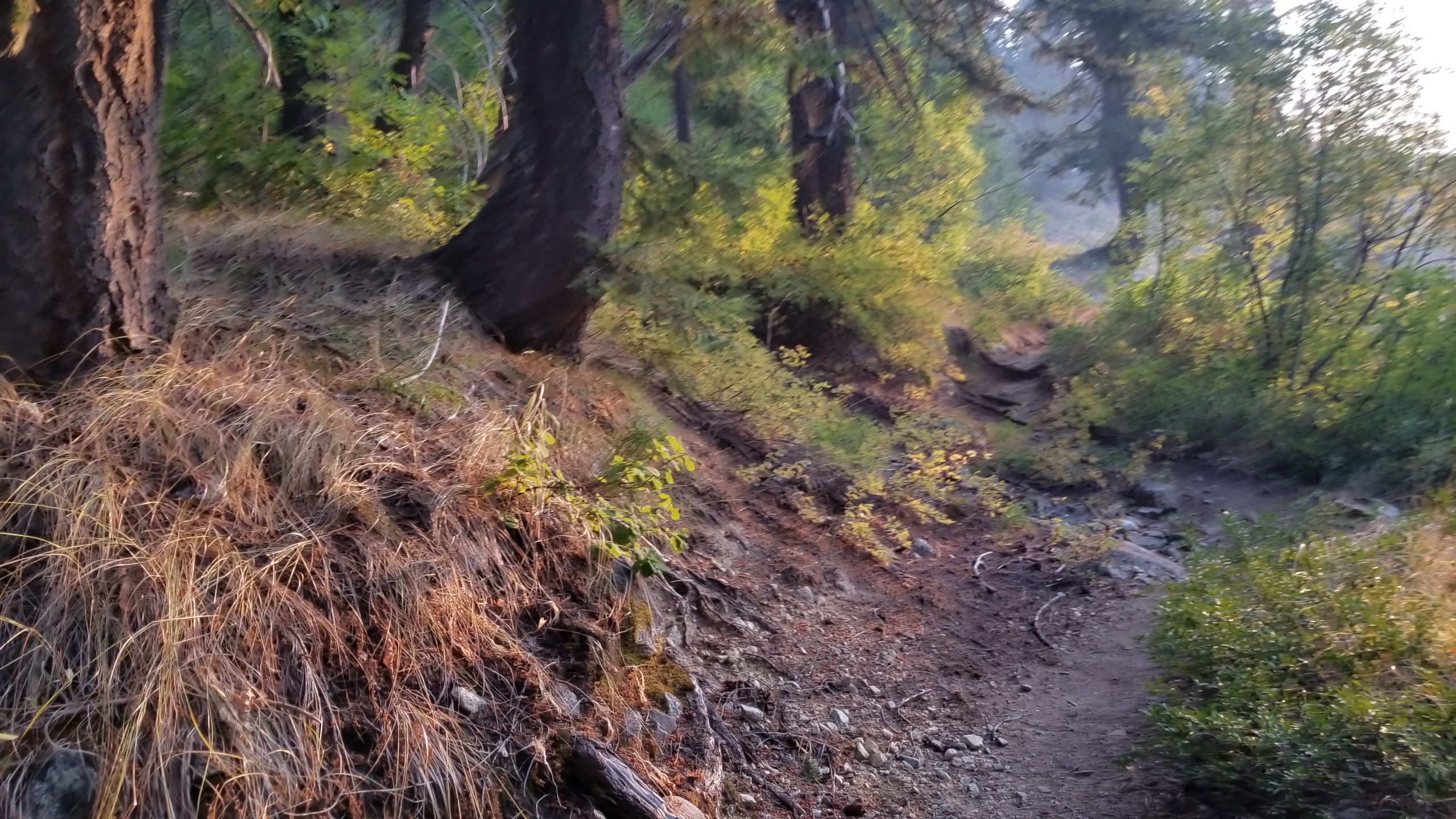 Finally I pressed on meeting Sissyphus on the trail. He pulled off for water and I pressed on, soon finding Pooper and Pickles' company once again. I told the story to Pickle about how I got into climbing and my obsession to summit Zoroaster Temple in the Grand Canyon. He chatted on about starting up a podcast and the long list of interesting people he already had in mind to interview. We trekked on chatting away as a trio and soon came to Highway 20 and Rainy Pass.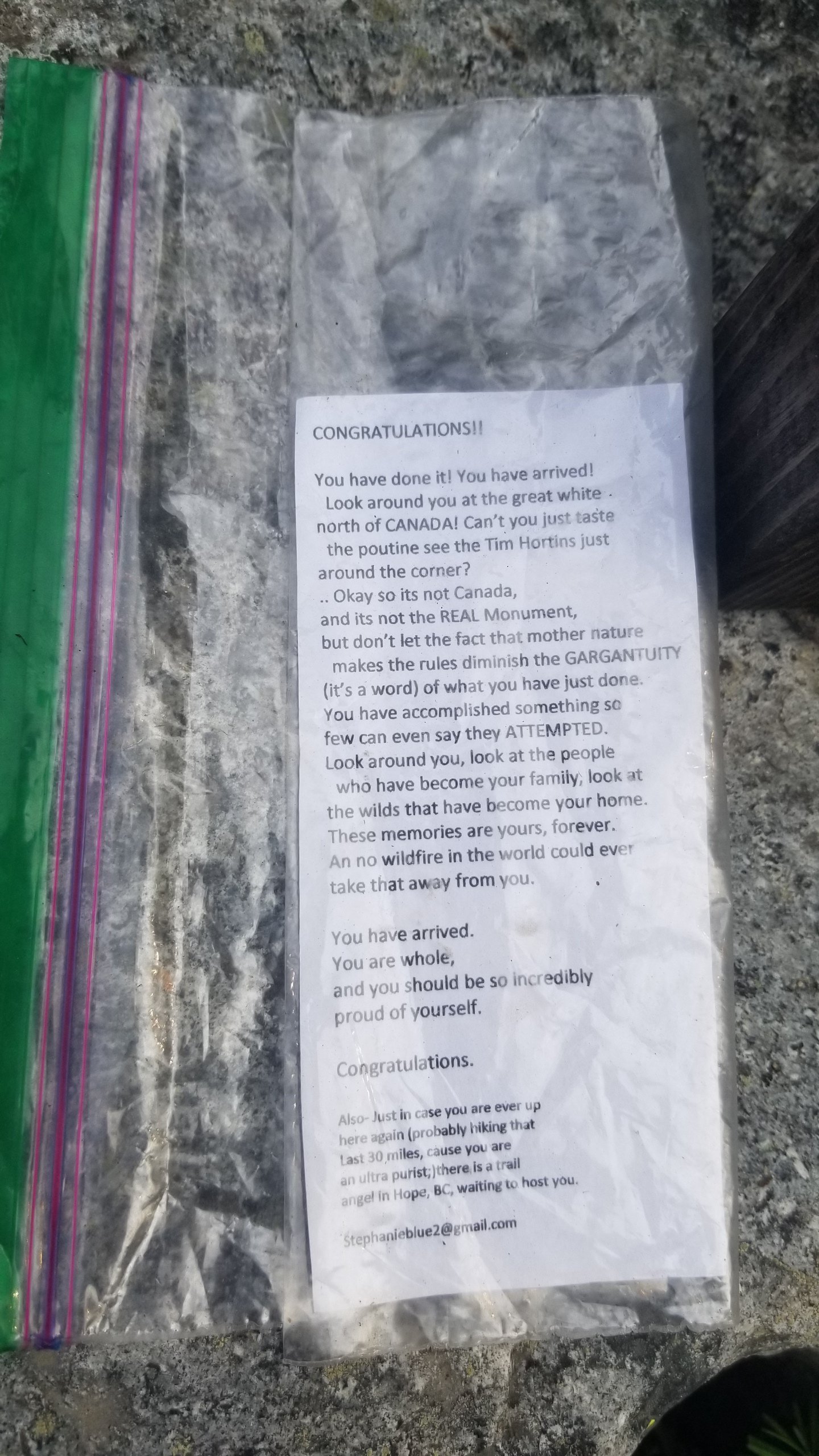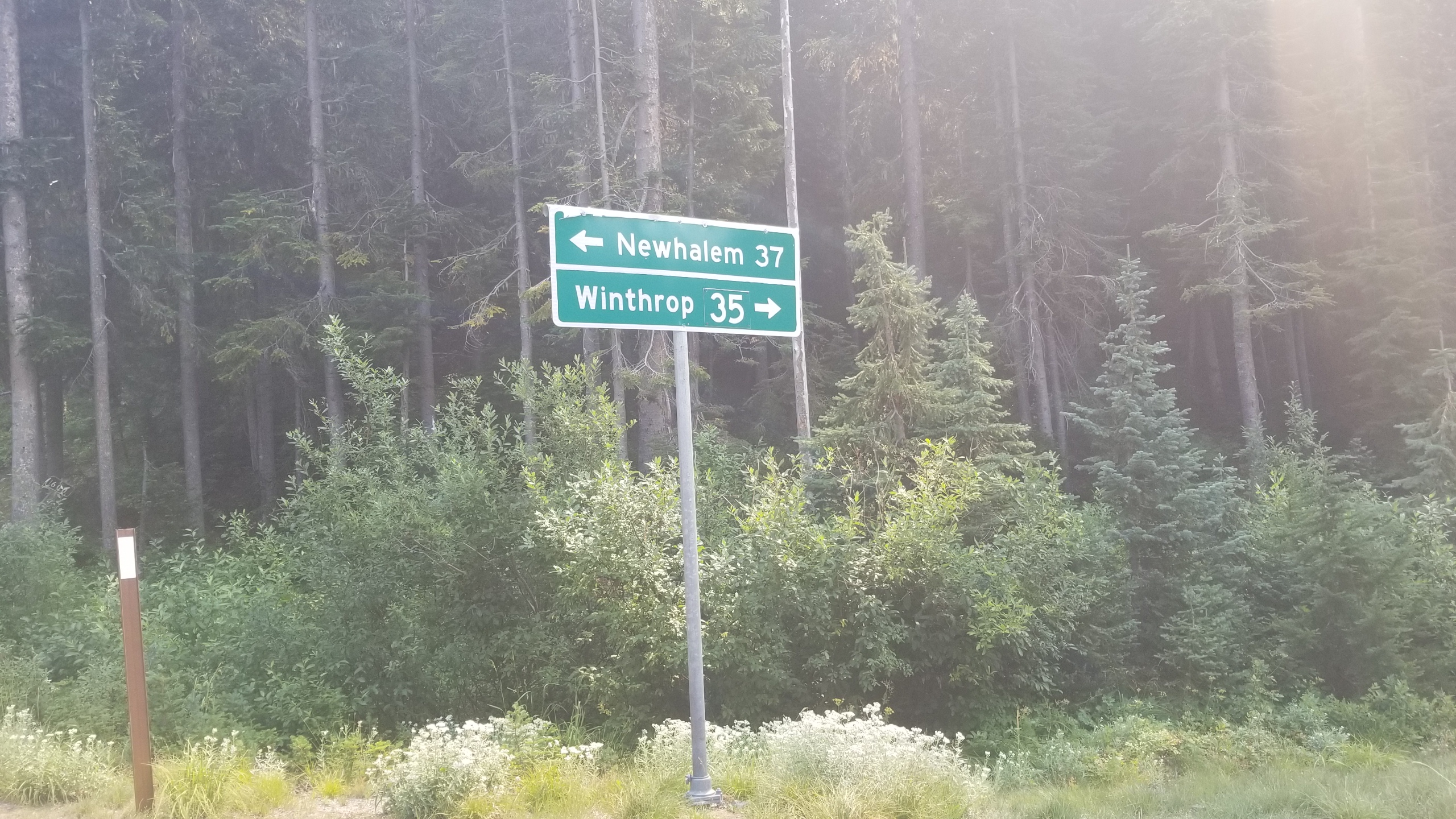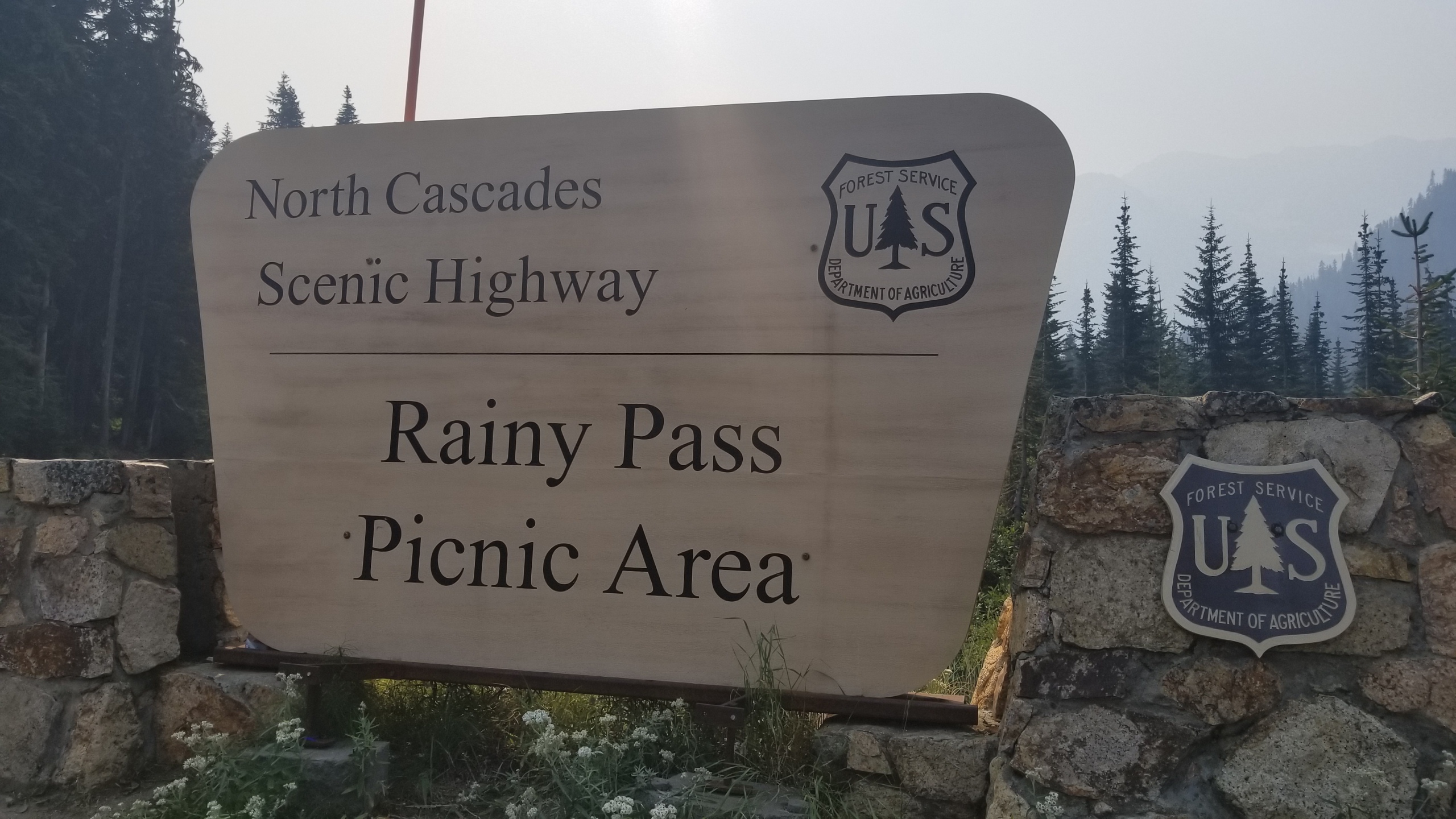 Not 5 minutes had gone by before 3, count them, 3 trail angels all showed up with food, snacks, gatoraid, and of course beer for any dirty hiker trash that wanted it! We snacked on, kicked back, and really enjoyed a long long early lunch. With 15 miles left to go I decided to push on.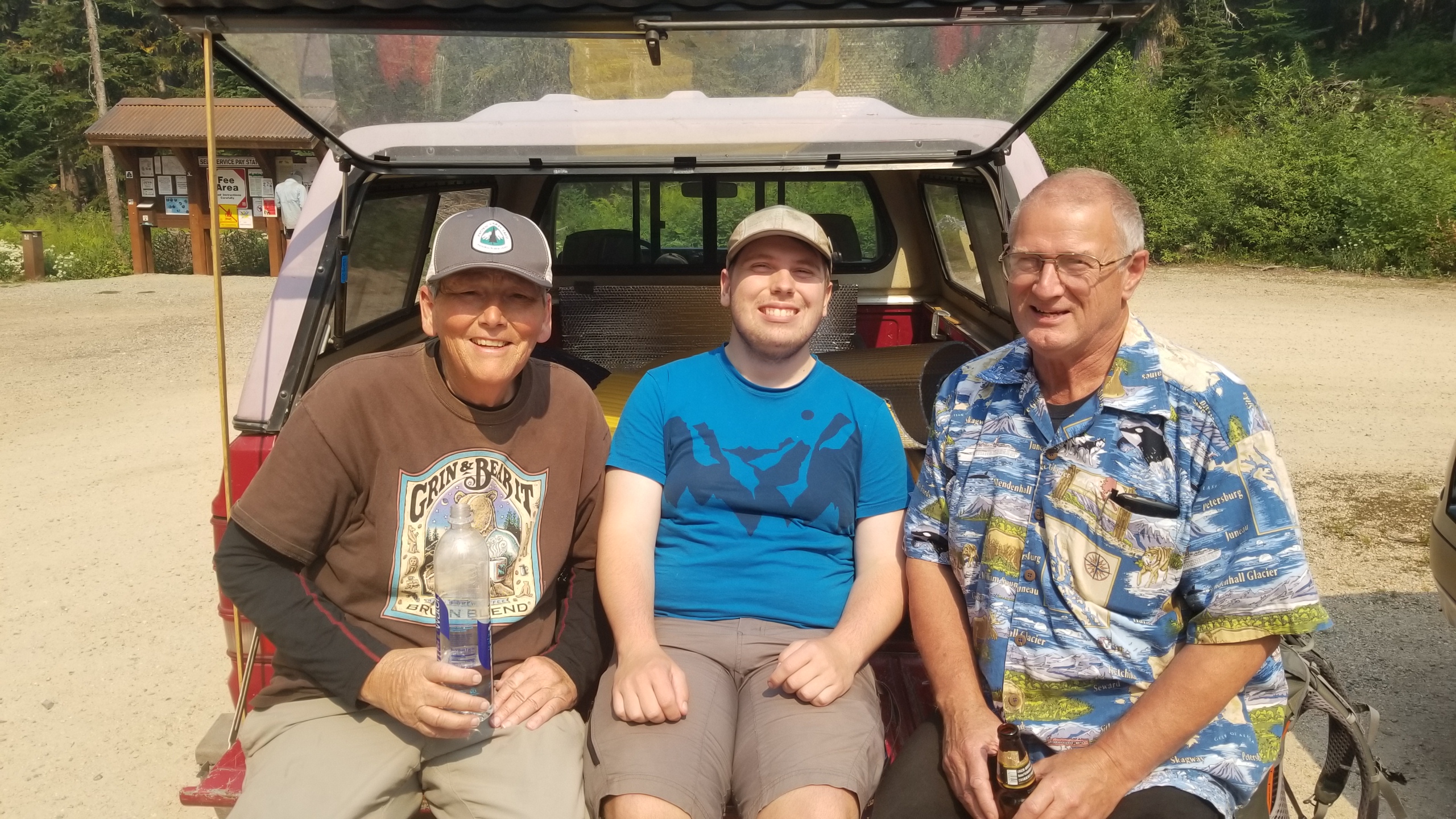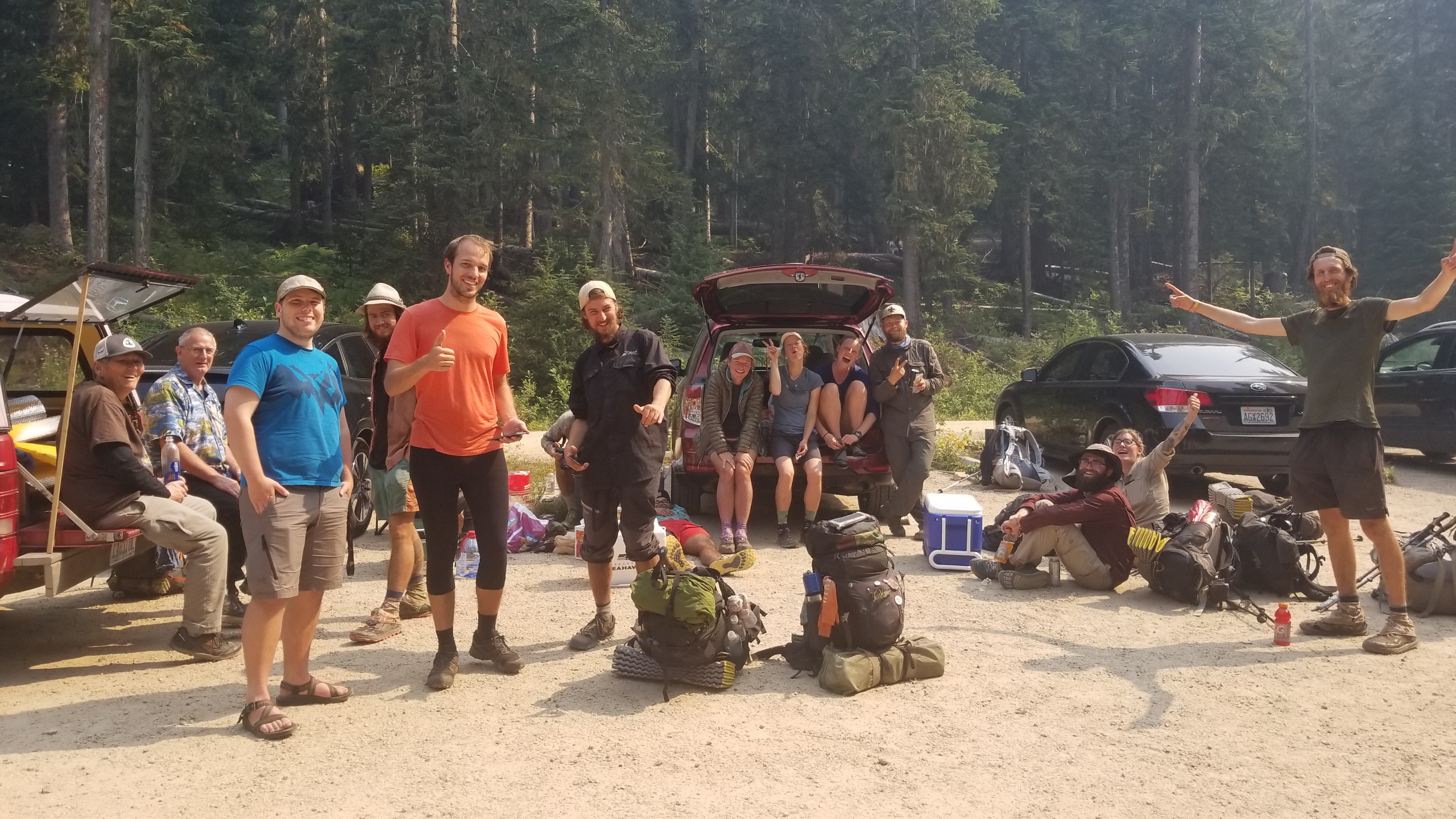 I trekked on up the sun-drenched trail, but the temps were good, and the gain was better. I switchbacked back and forth working my way up to Cutthroat Pass. Soon Pooper caught up and we soon turned a corner to meet Sabrina and Kathryn. They were out for the weekend, and Sabrina's husband Fred and their half chihuahua half wienerdog. Sabrina had taken some time off work, she had a hard year and told us about her son who had passed away in a tragic kayaking accident. Apparently he was paddling at a very high level and just had an unlucky day. The four of us sat there on the ledge overlooking the beautiful, yet smokey sky as if we had known each other for far longer than 5 minutes. They were really lovely and after chatting for some time we knew we had to hike on to get to camp in the light.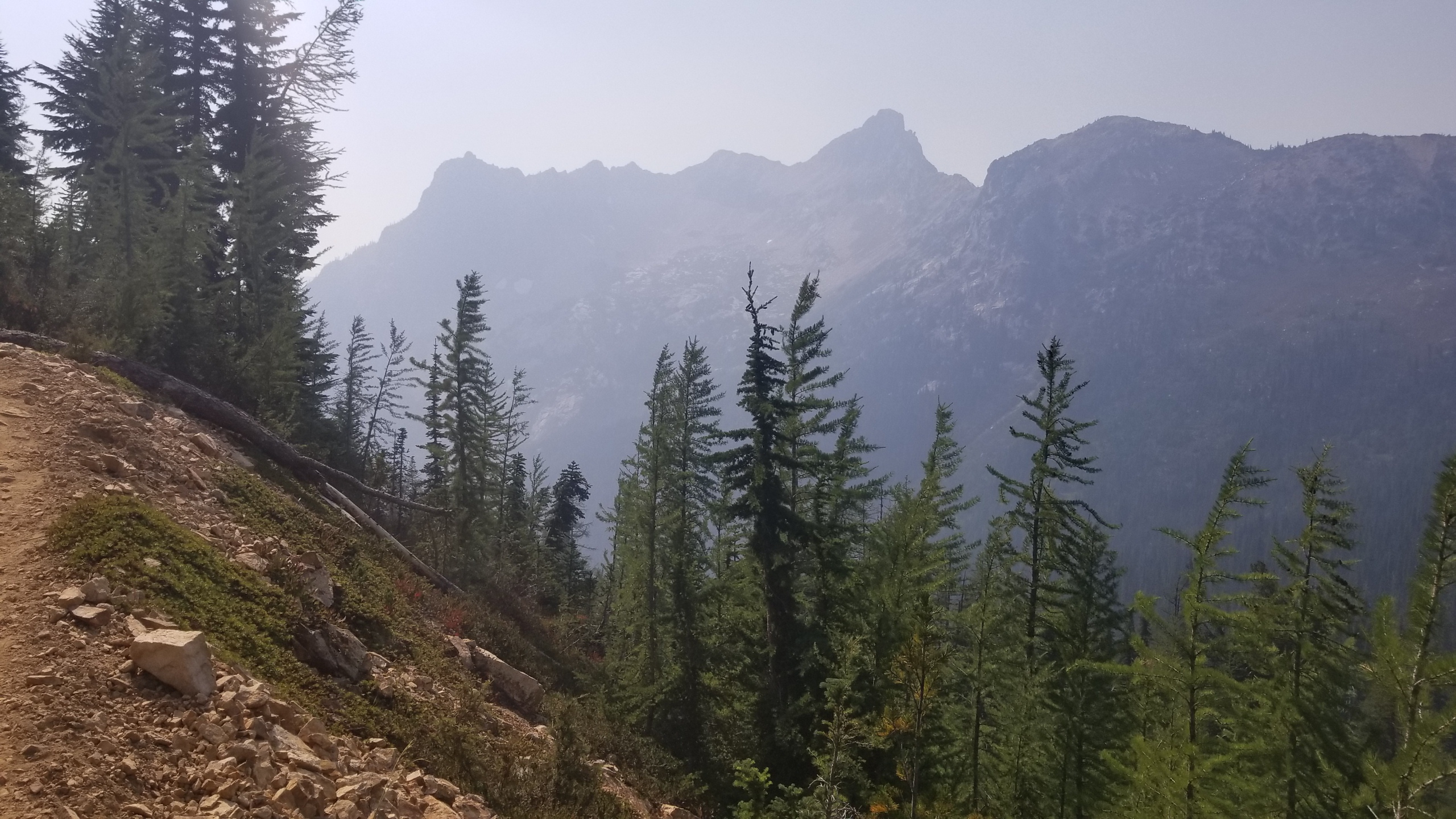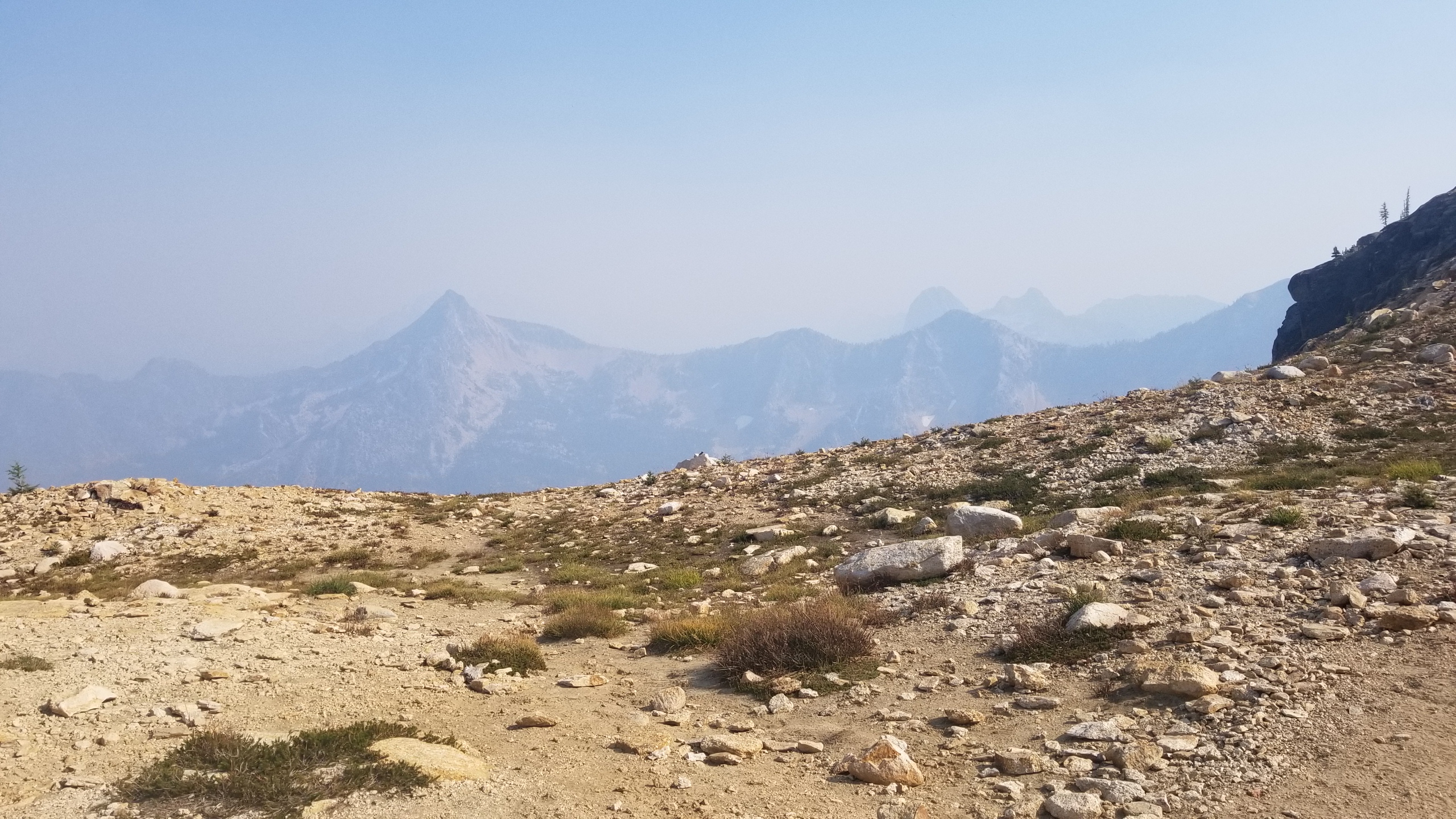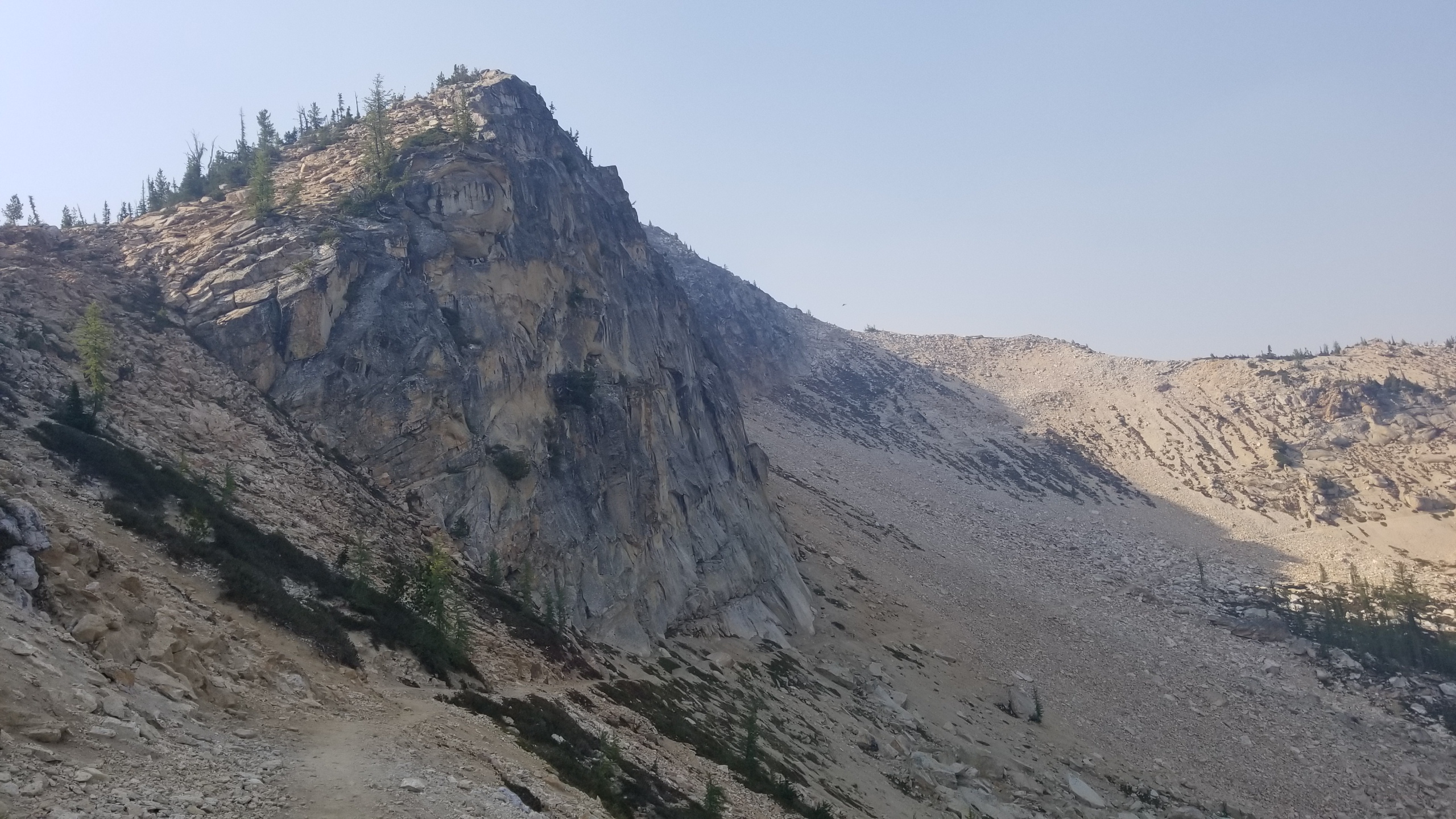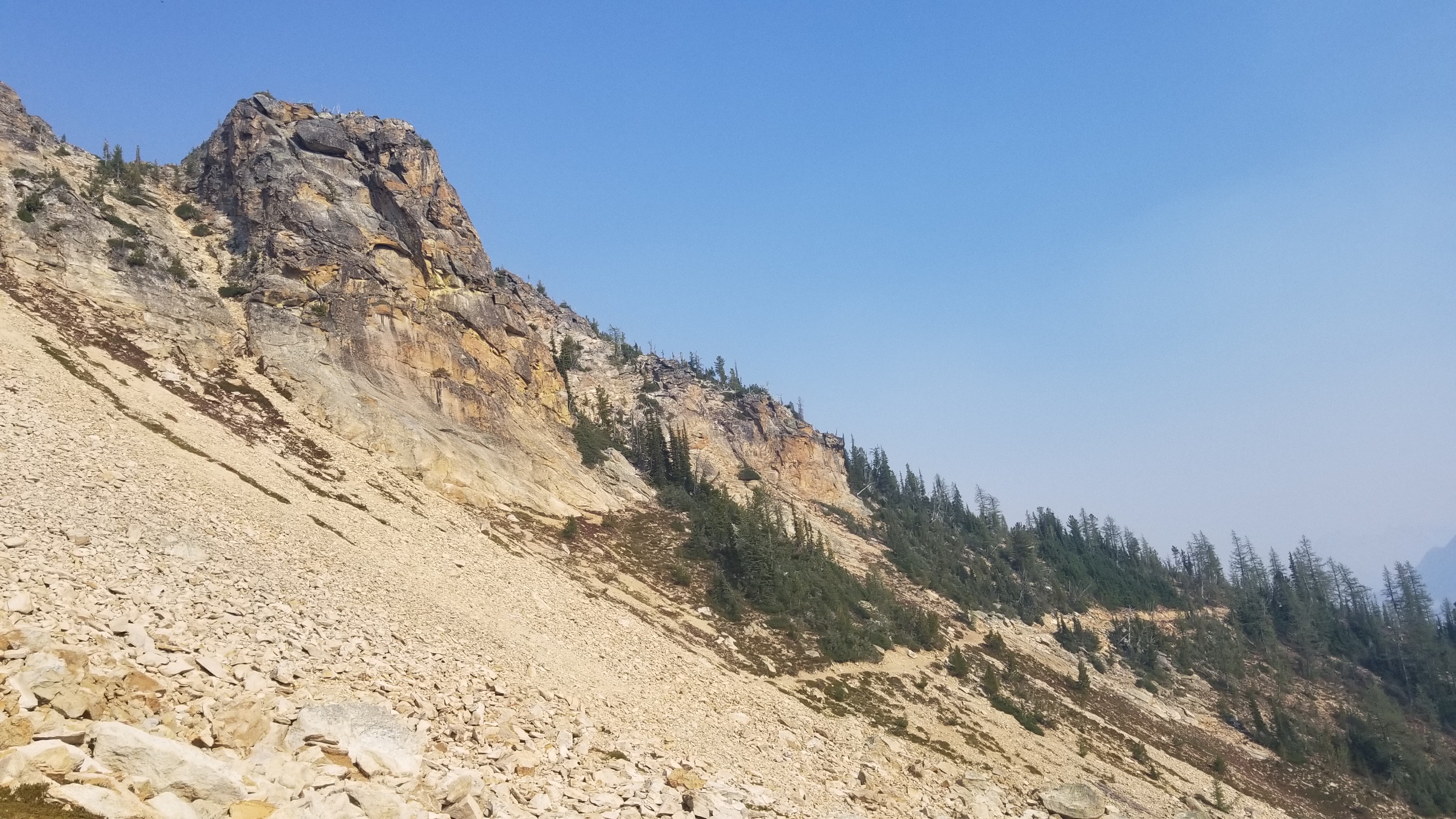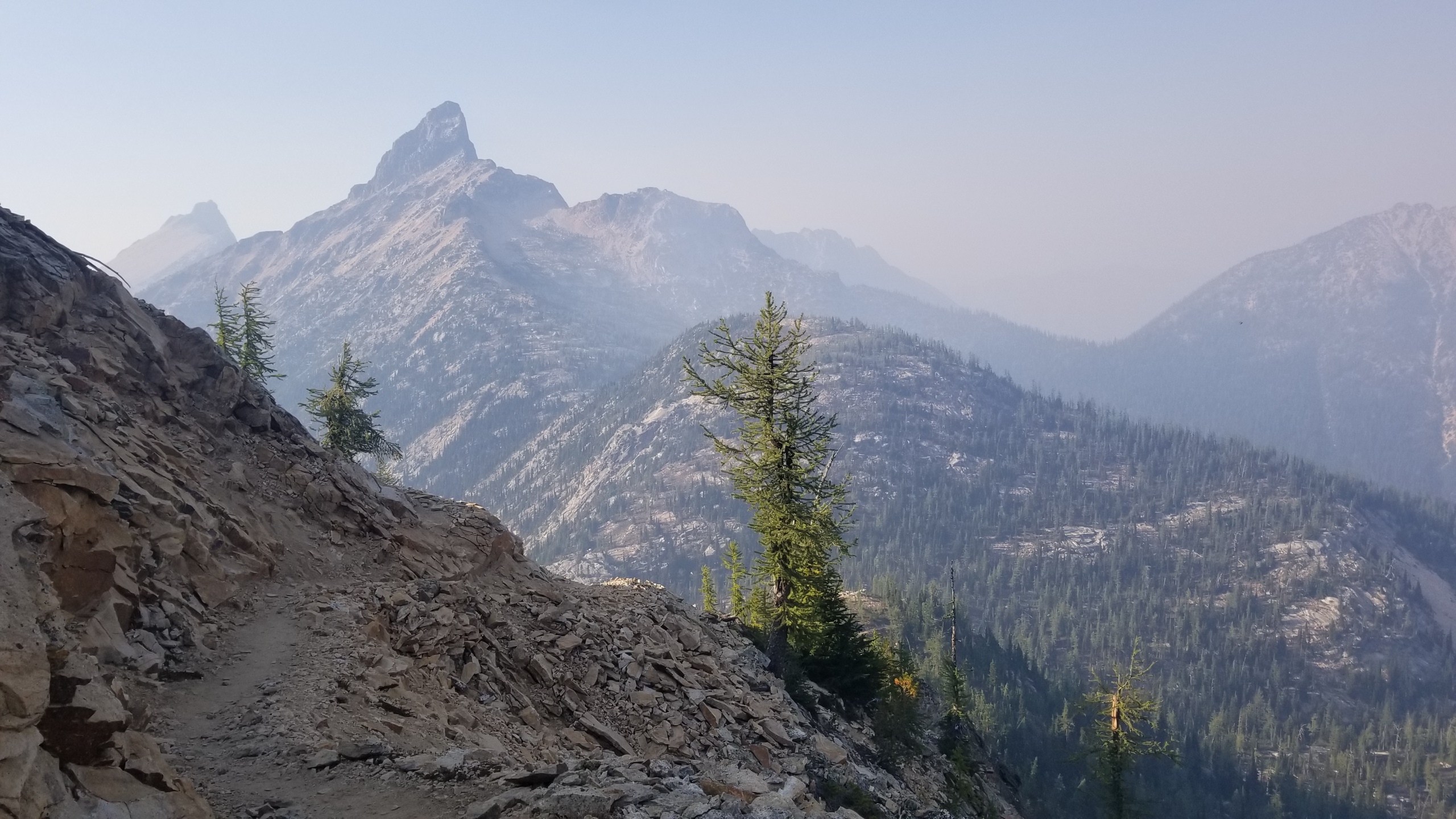 I gave Sabrina a big hug, sometimes people need it, whether they know it or not. Pooper and I trekked on, dropping down, skirting the mountainside towards the Methow Pass. The views were pretty stellar. Stopping for water at a small creek where an older couple were camped, we once again chatted on. It seemed to be a popular day to be out!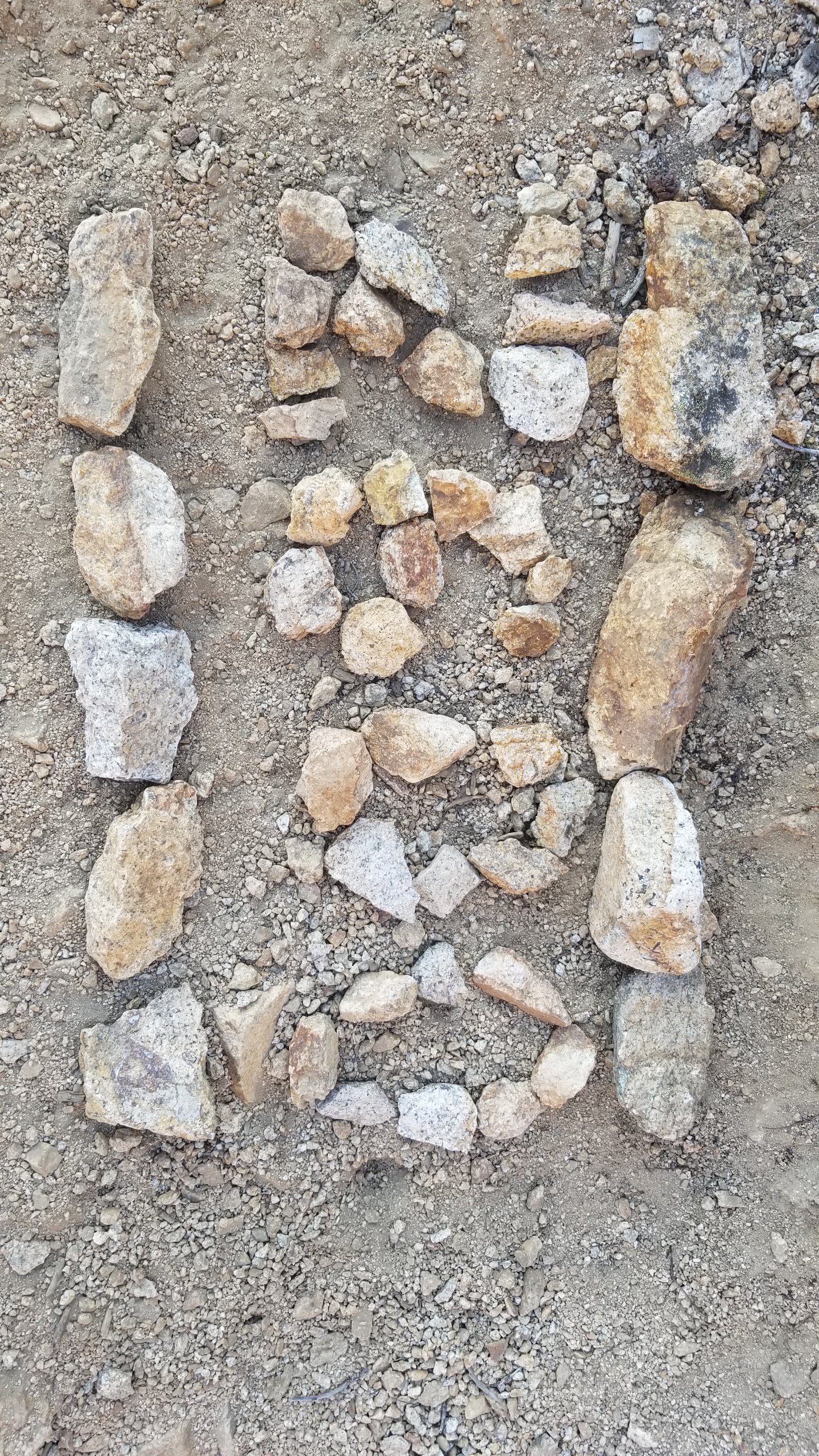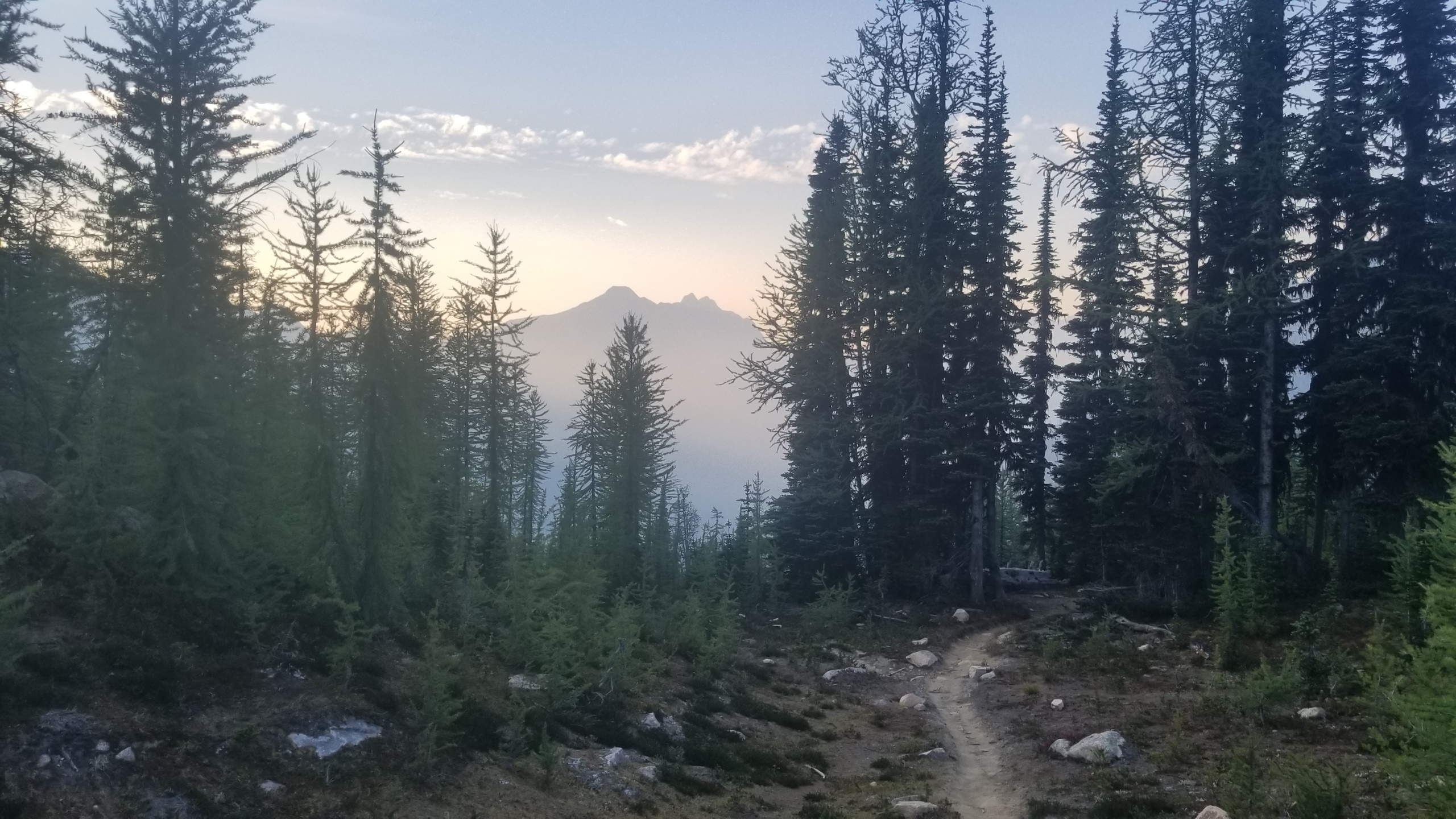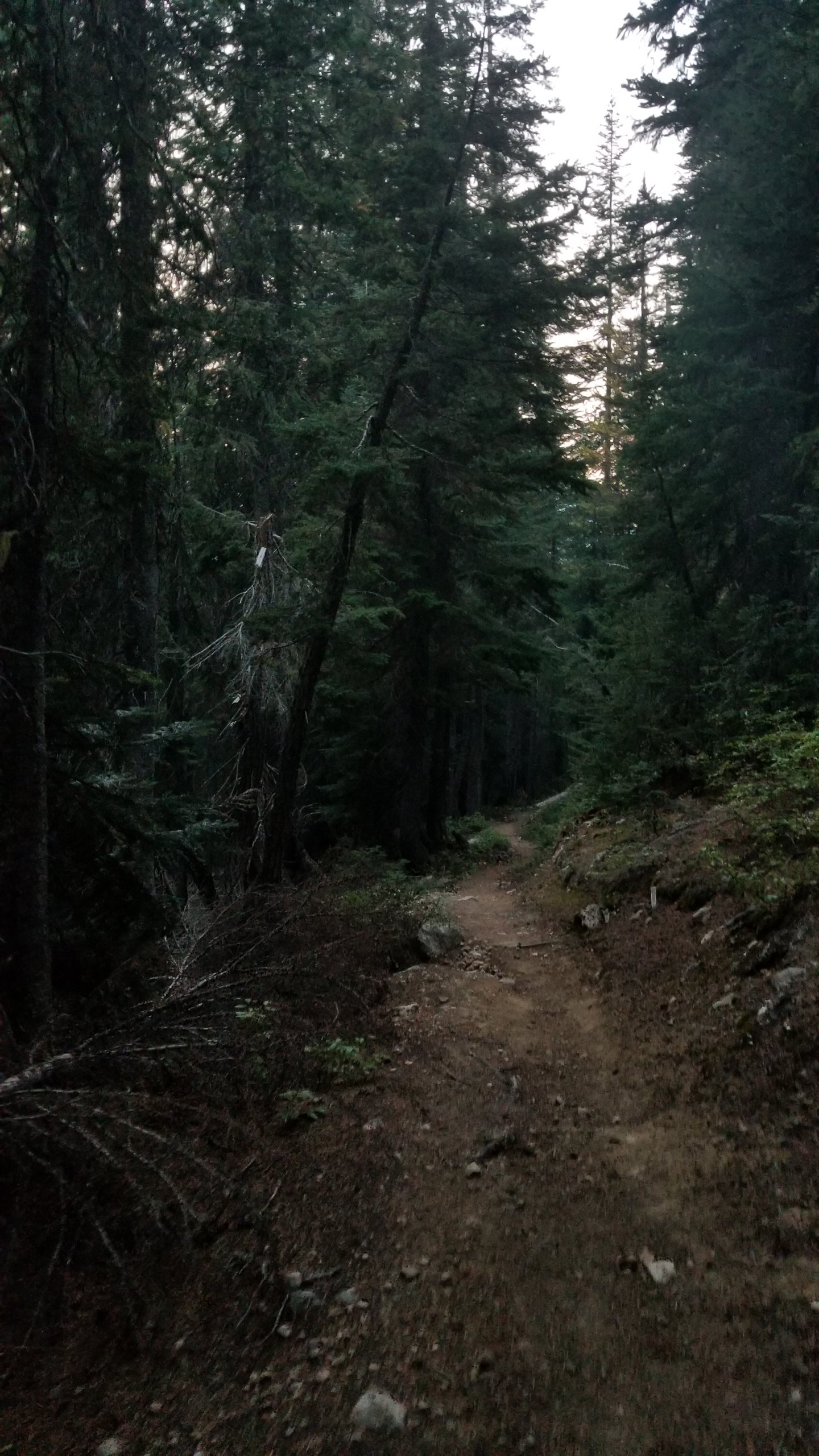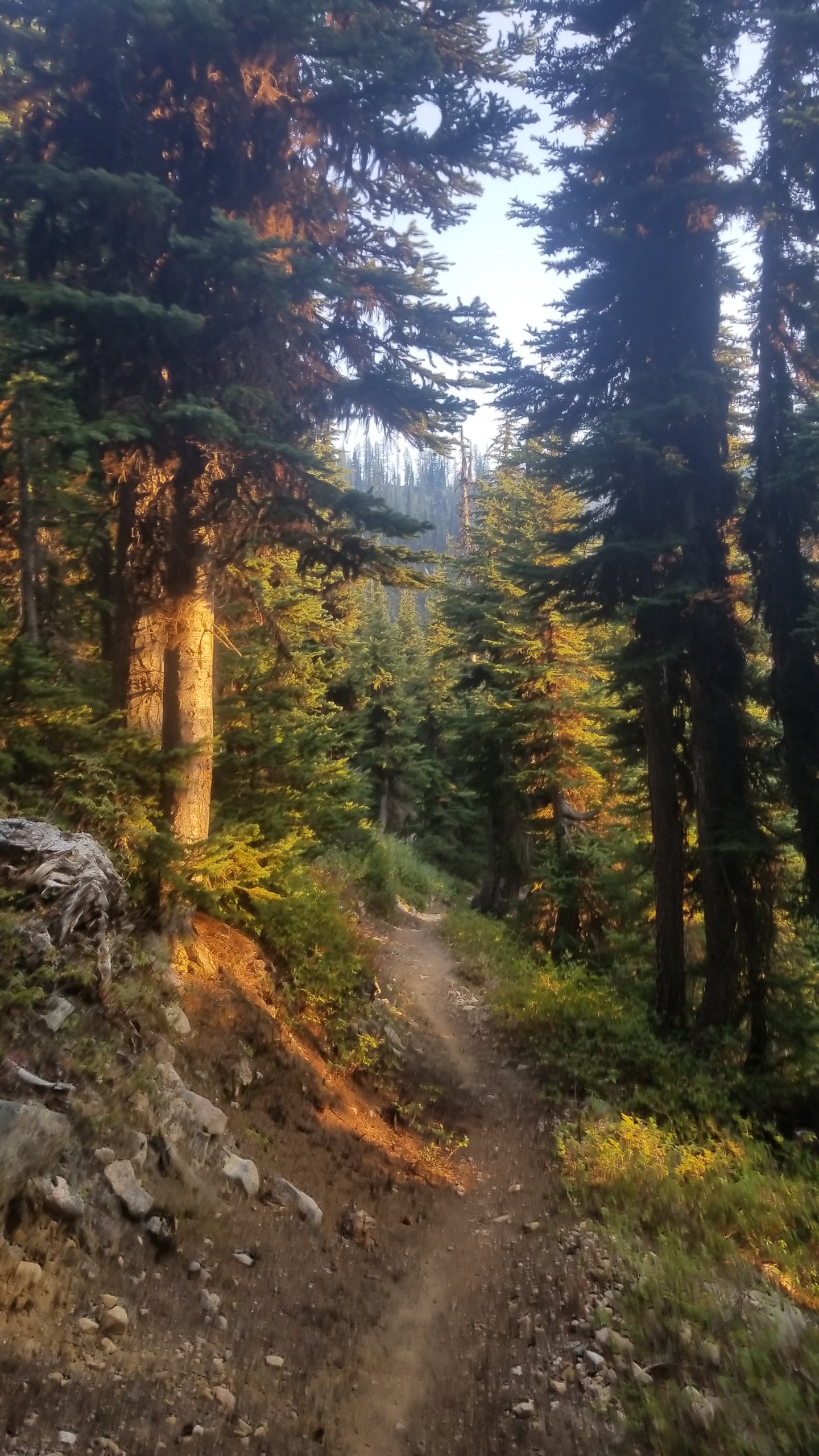 We gained the pass, waved to Fireball, Painter and crew, and finally dropped into the valley headed north towards camp. Down it plunged into the forest which just made it seem darker. After a few miles we arrived at the Methow River and it seemed like tents sprouted from the ground. Almost every tent site was spoken for. After some careful searching we found a spot, made dinner on the bridge and started to eat as Pickle and Sissyphus finally came strolling in, in the dark. They were taking their sweet time. Now that the whole gang was together we ate, bullshitted and headed to bed for a good night's rest!