9.3.18
My brain was in review of this whole thru hiking thing this morning. In doing so I thought back to a conversation I had with my brother on trail. I remeber him saying at the end of our conversation "I gotta go, some of us ave to work". I rememeber thinking, then replying "Well at least after your 8 hour shift is done, you go home". Its a funny point, people's perspective from the outside is so skewed from what its really like to be on trail.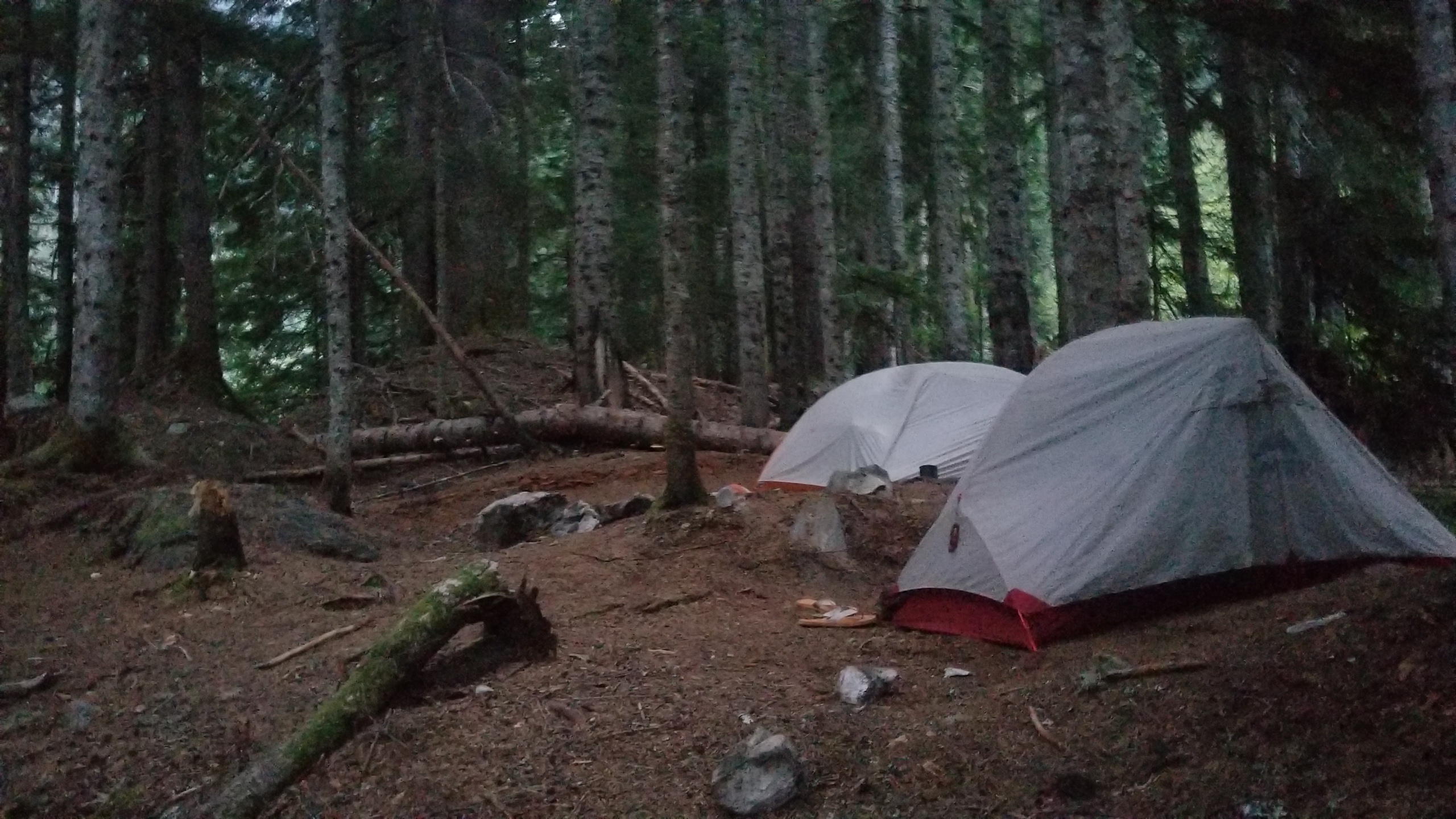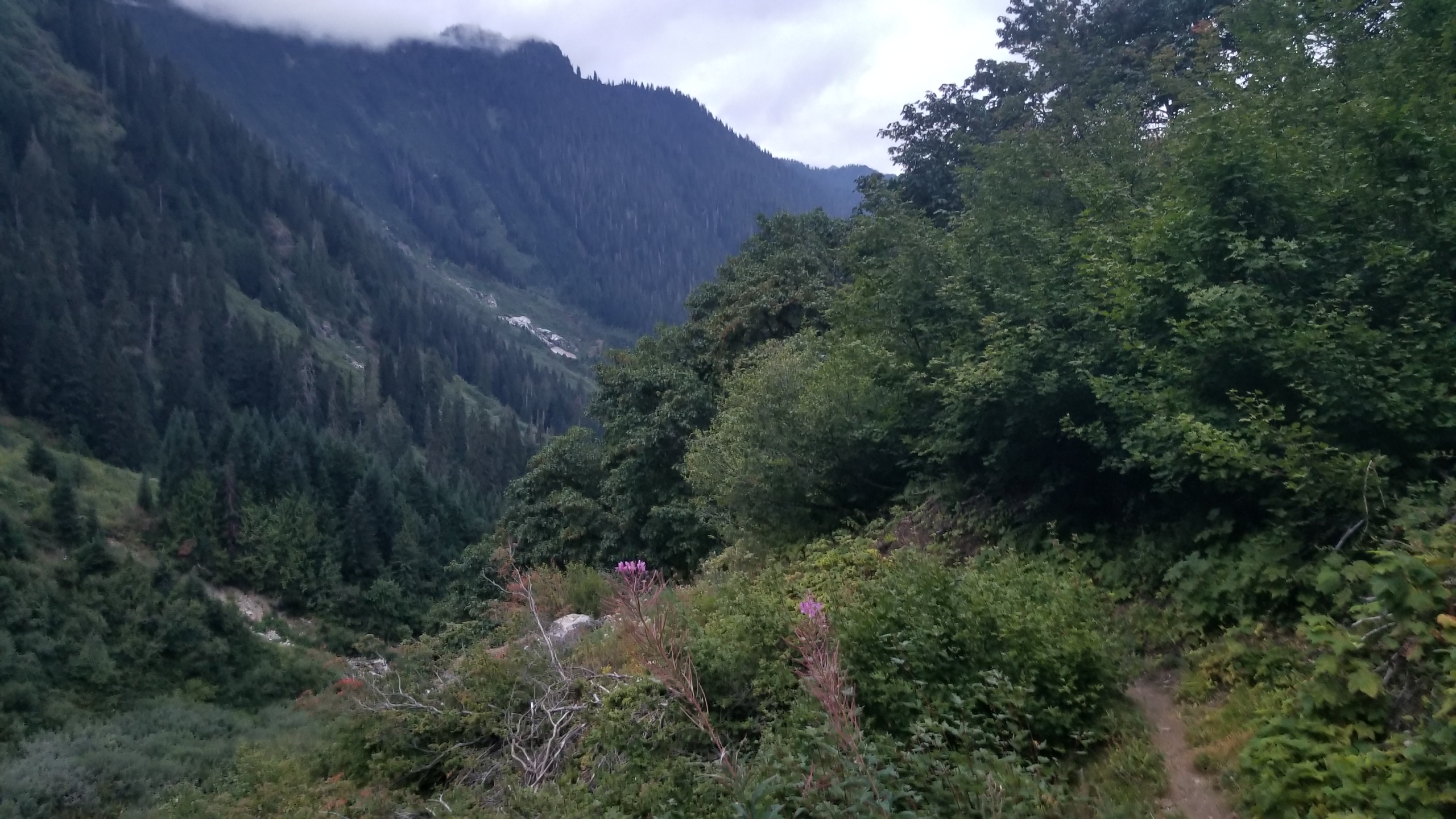 It seems that people read blogs, see Instagram pictures, posed shots and the glamor of the trail. Imagine us all taking long naps, long breaks, feet up for hours, perhaps you walk a bit if we feel like it. When the reality is anyhing but. There are blisters, shin splints, collapsed arches, muscle tears, long 13-16 hours of walking every day, no weekends, pushing physical limits, mental limits, and sometimes people break. Some people quite, go home. Ive seen it happen first hand, for so many reasons. I guess the main point I'm making is that I don't want people dissalusioned by pretty pictures and think its all fun and games. It is a dream come true. But for most things that are worth it, hey take hard work to achieve.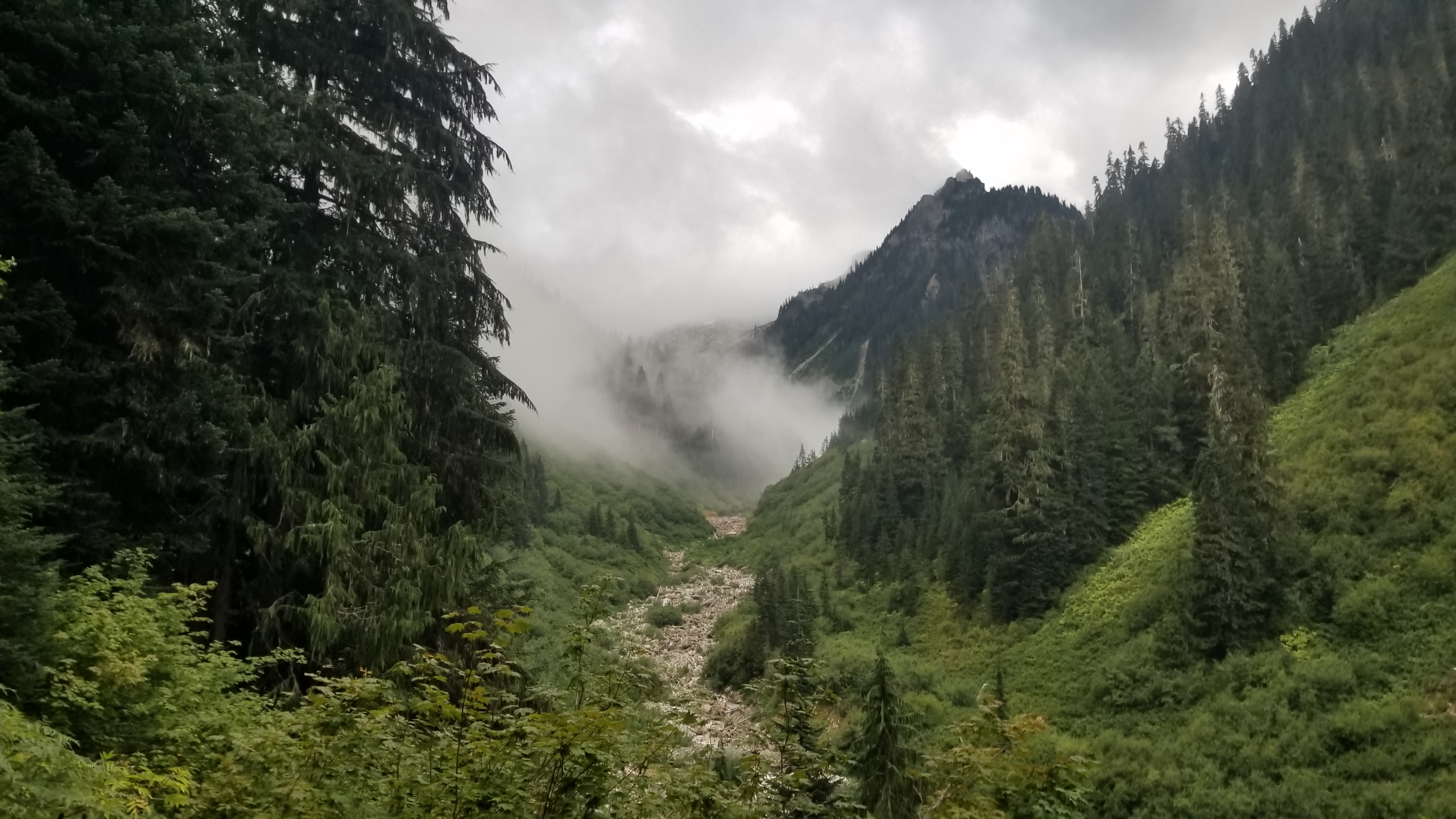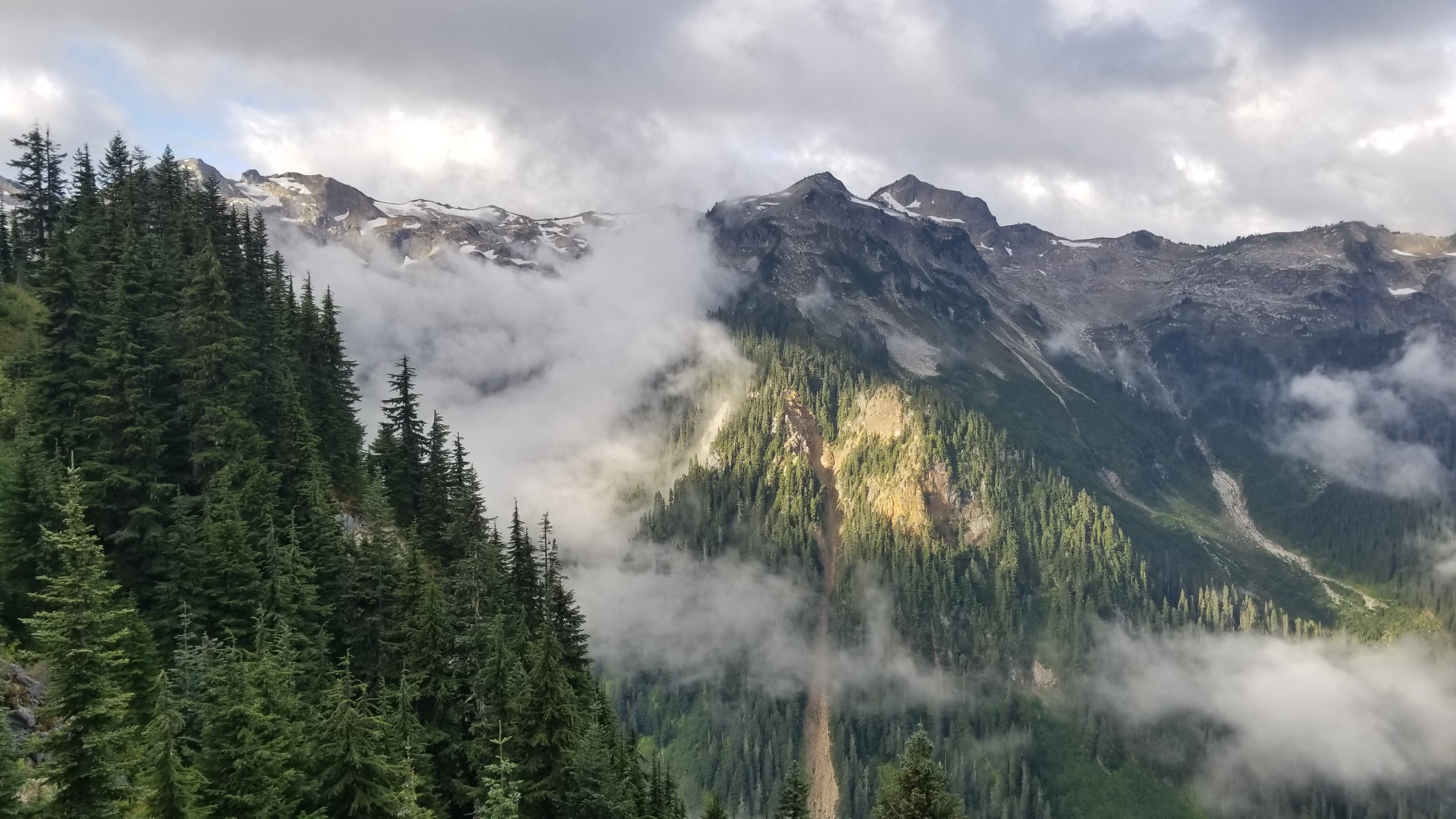 I woke to a decently non-fridgid morning for once below the mighty trees. Coffee in hand, I headed out and knew the climbs for today were going to be tough. Right off the bat, after Milk Creek the trail began switchbacking back and forth climbing the mountainside through lush green forests. I paused for a moment meeting a FlipFlopper from Belgium. We chatted for a moment and I pressed on. I topped out the climb to be given some sick views of the mountains to the east.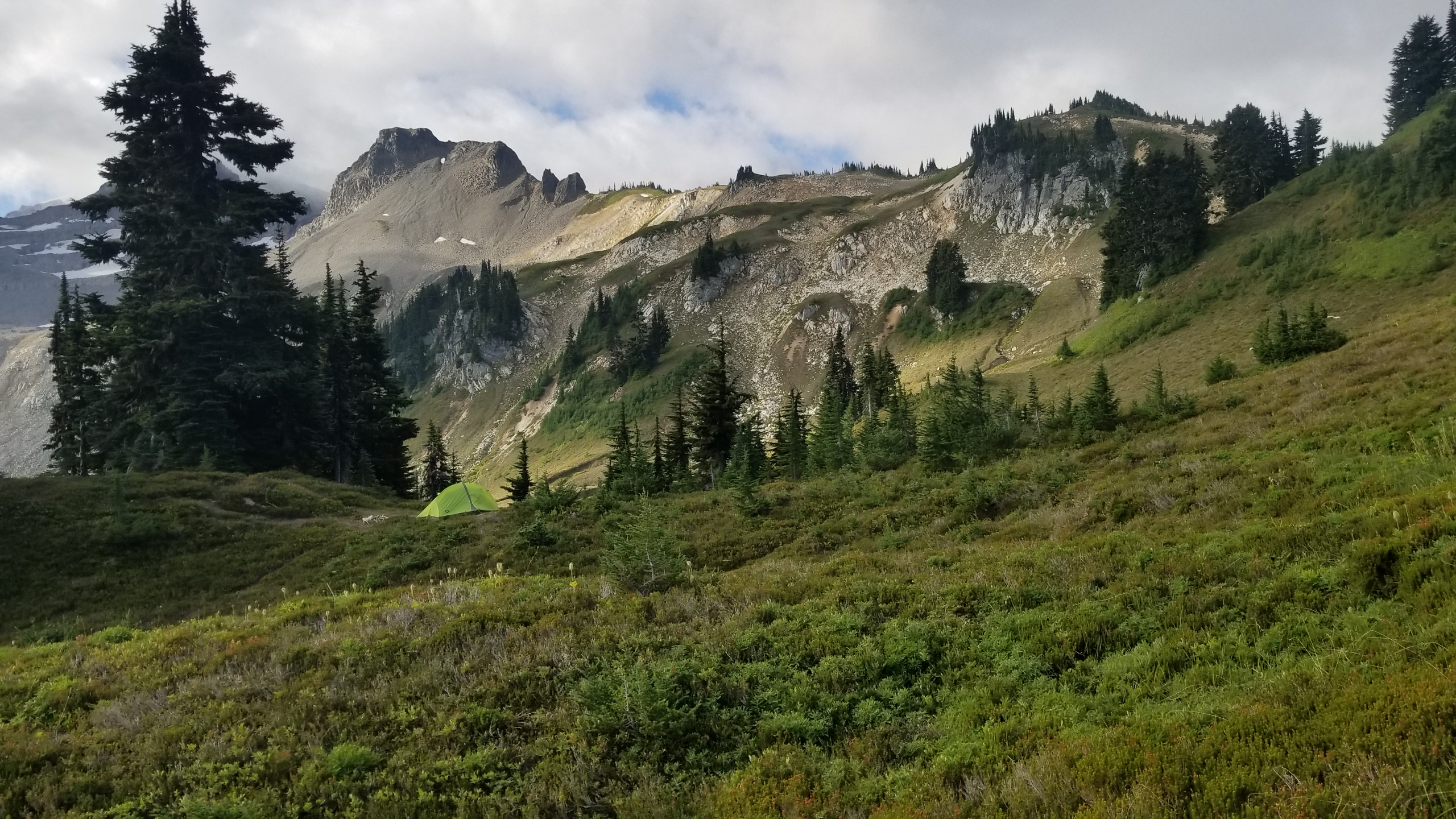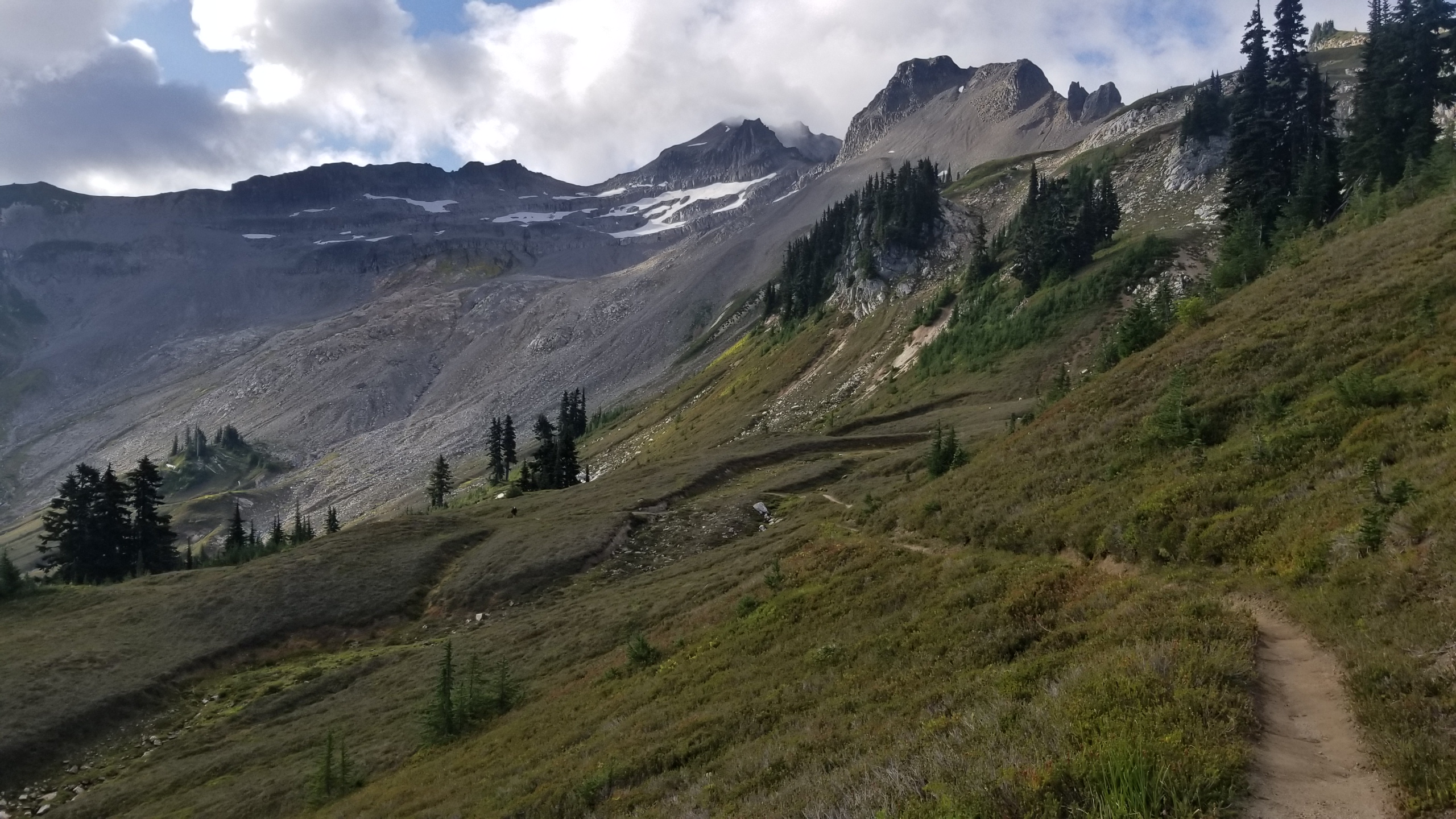 In the distance I saw a hiker climbing the switchbacks of the draw, and soon realized it was Tornado! I handn't seen him since A Thousand Island Lake way back in the Sierras. We chatted on and caught up taking in the scenery. Soon I left him and continued to water where I plopped down for a good break. Pooper soon joined me and few minutes ater we saw Sissyphus bopping down the trail.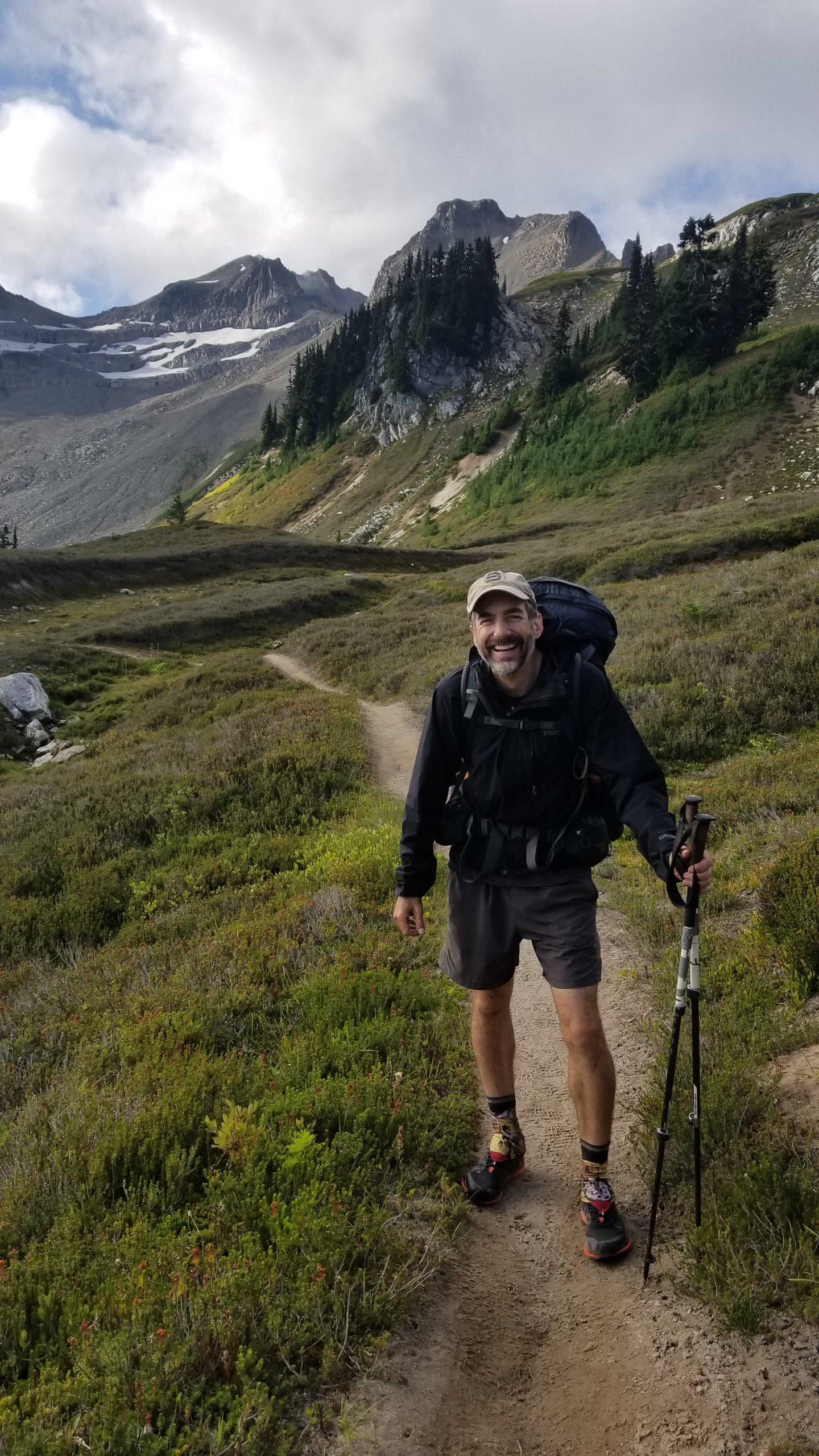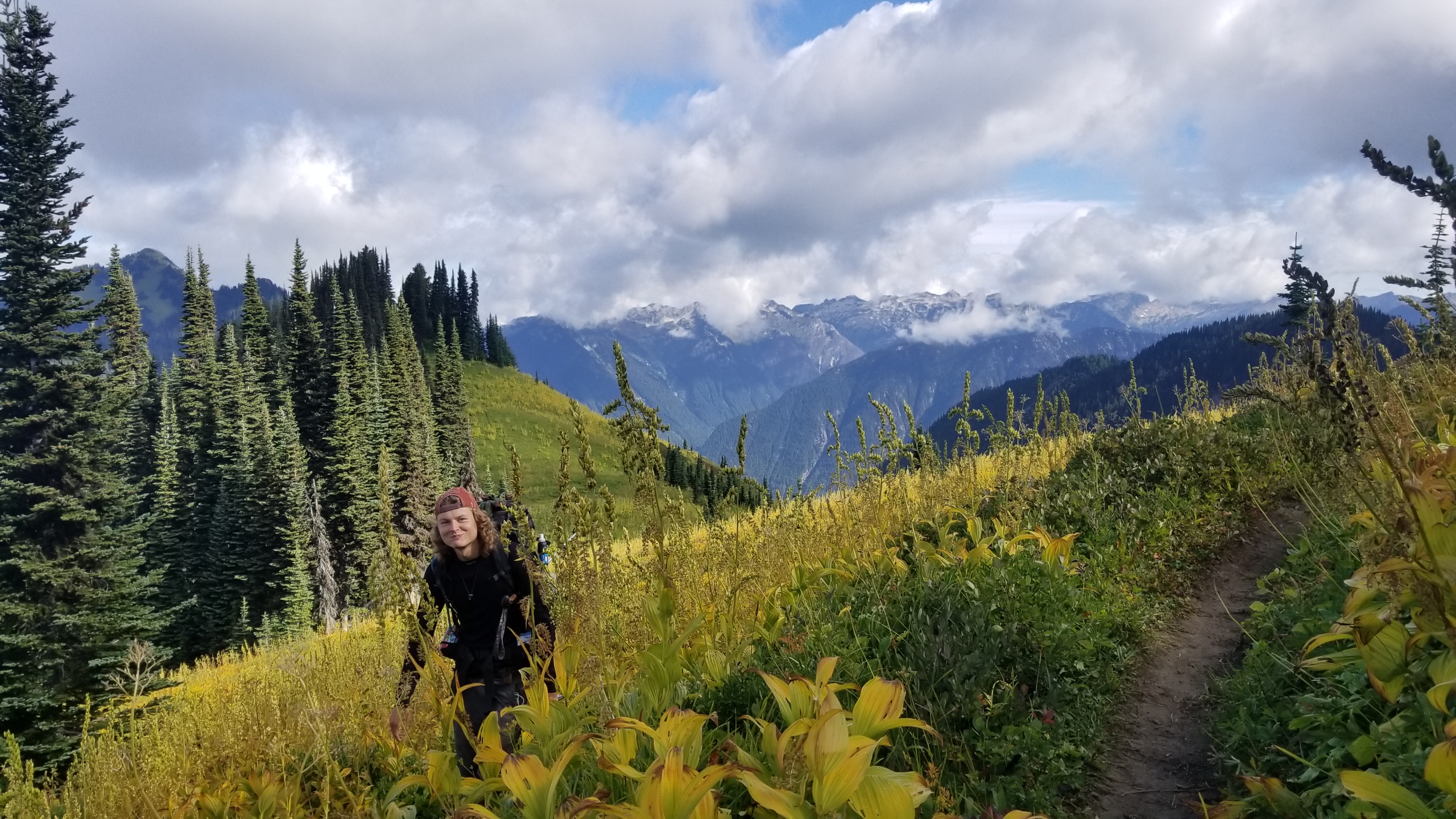 We all headed out and bombed down the other side of the ridge. Down, down, down we went all the way to 2300 ft next to Suiattle River. The forest here was old growth and had some good humus going at its feet, not to mention everything was covered in moss and little underbrush. It was pretty cool and seemed as though anywhere was a good place to lay down for a rest. We breaked for lunch and goofed around as Pooper found a good table for his feast.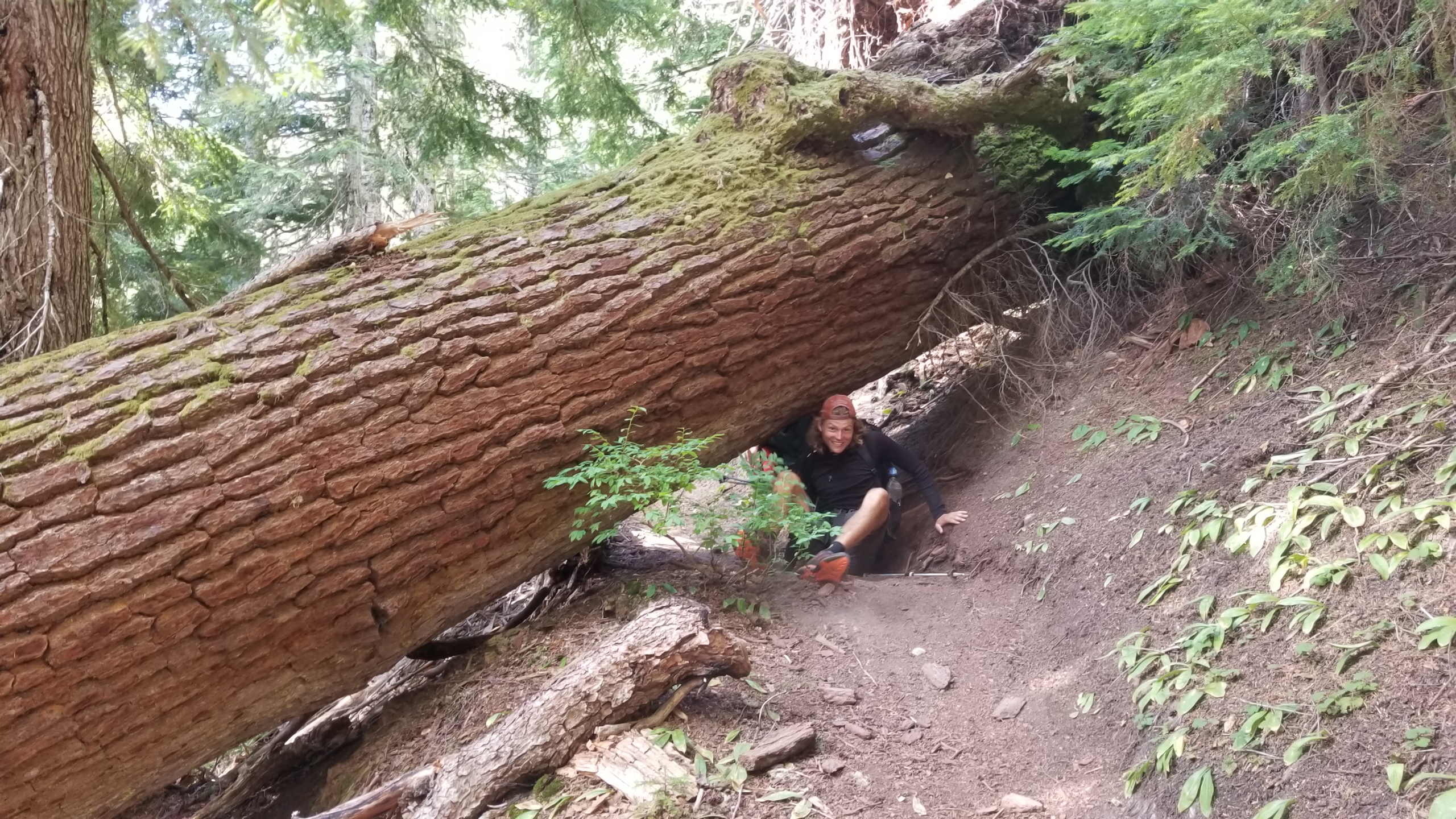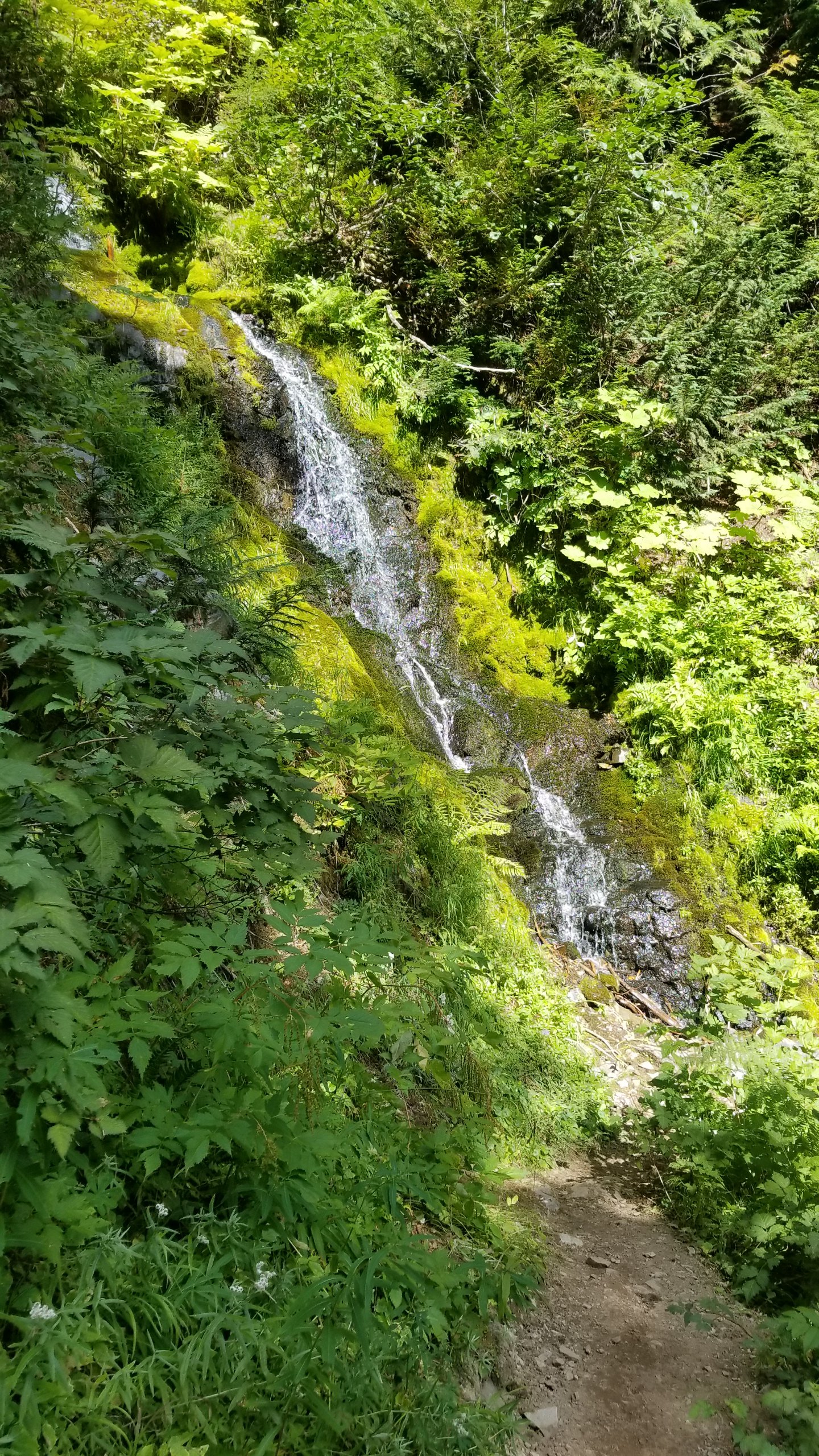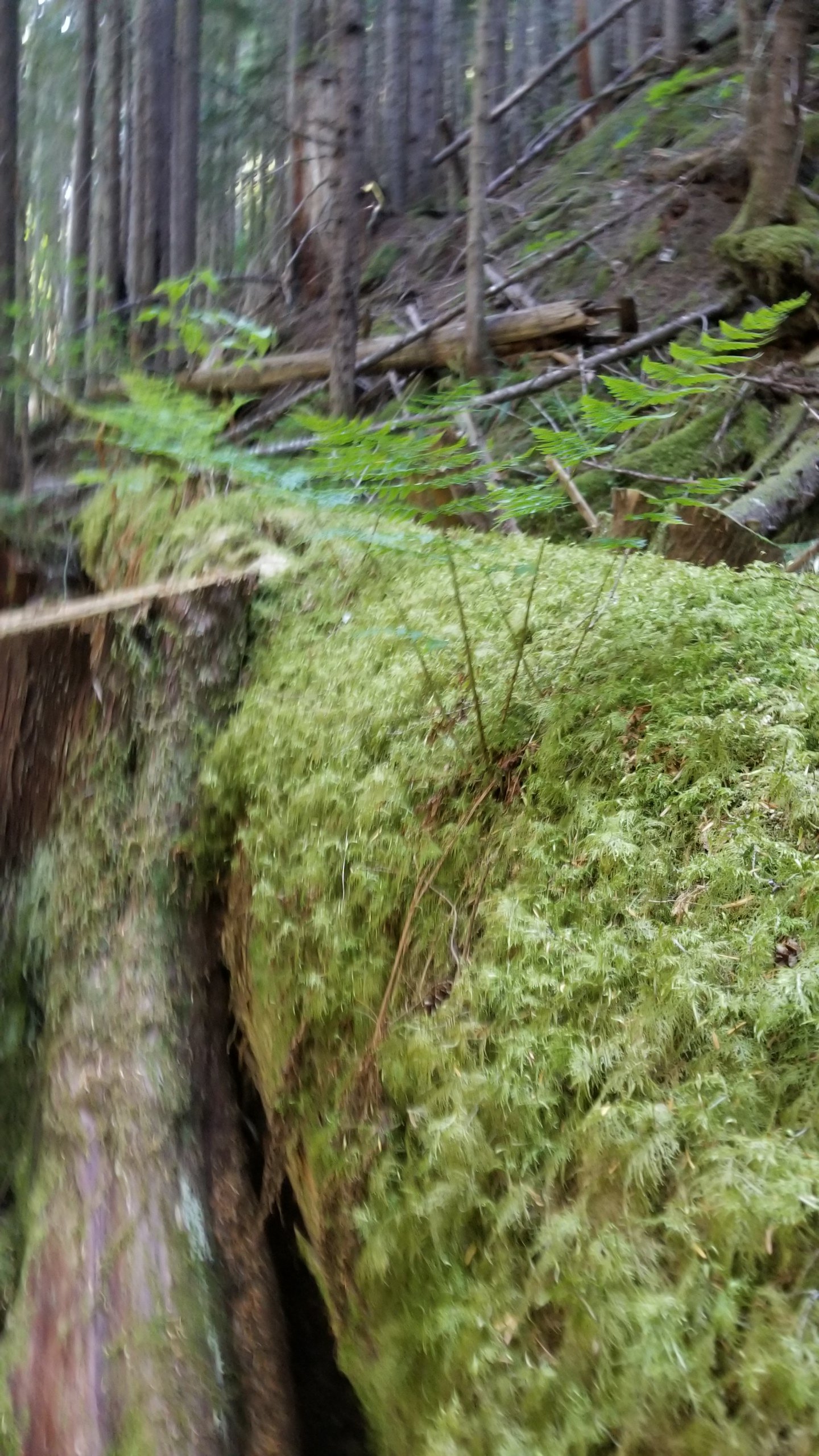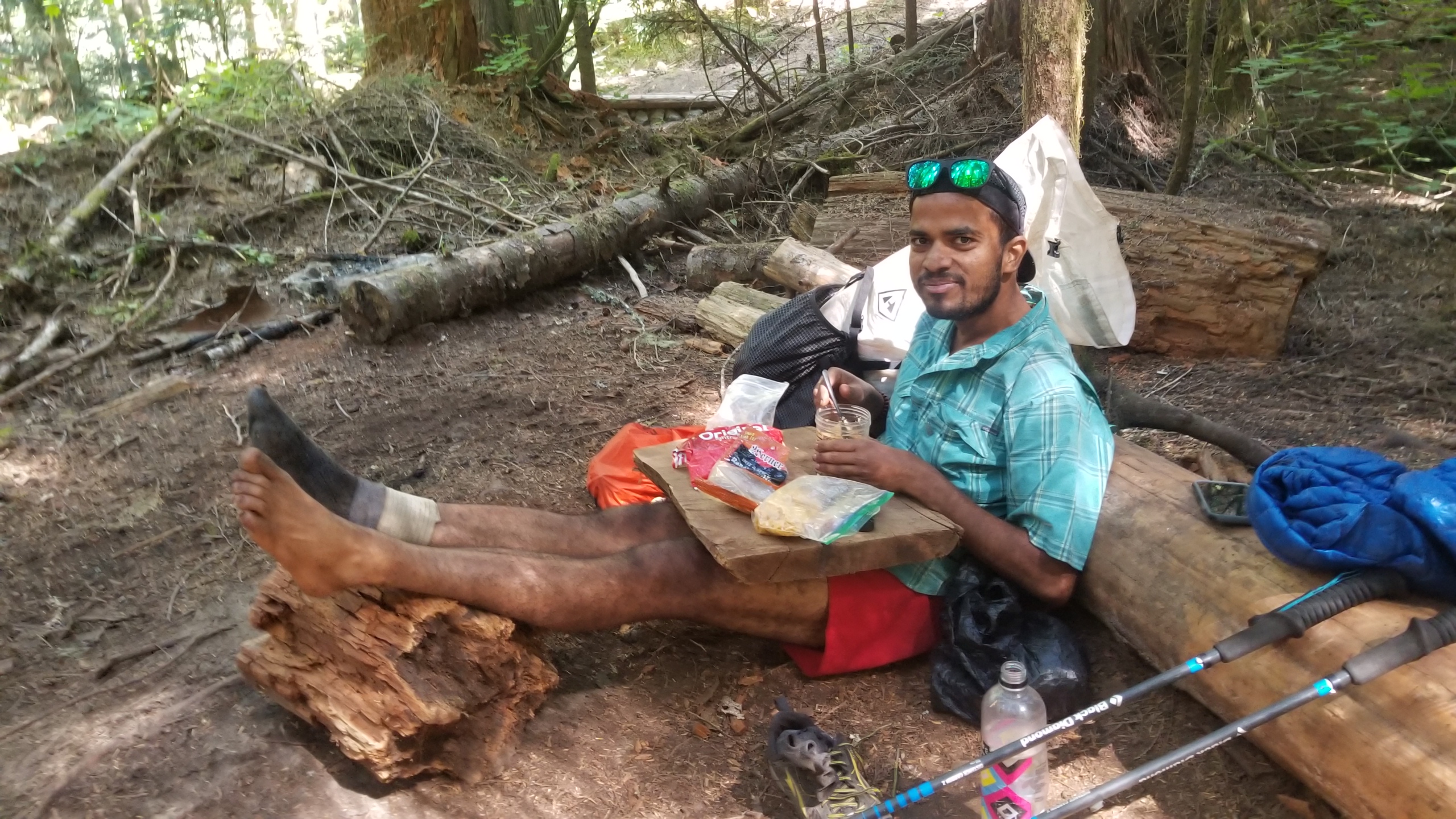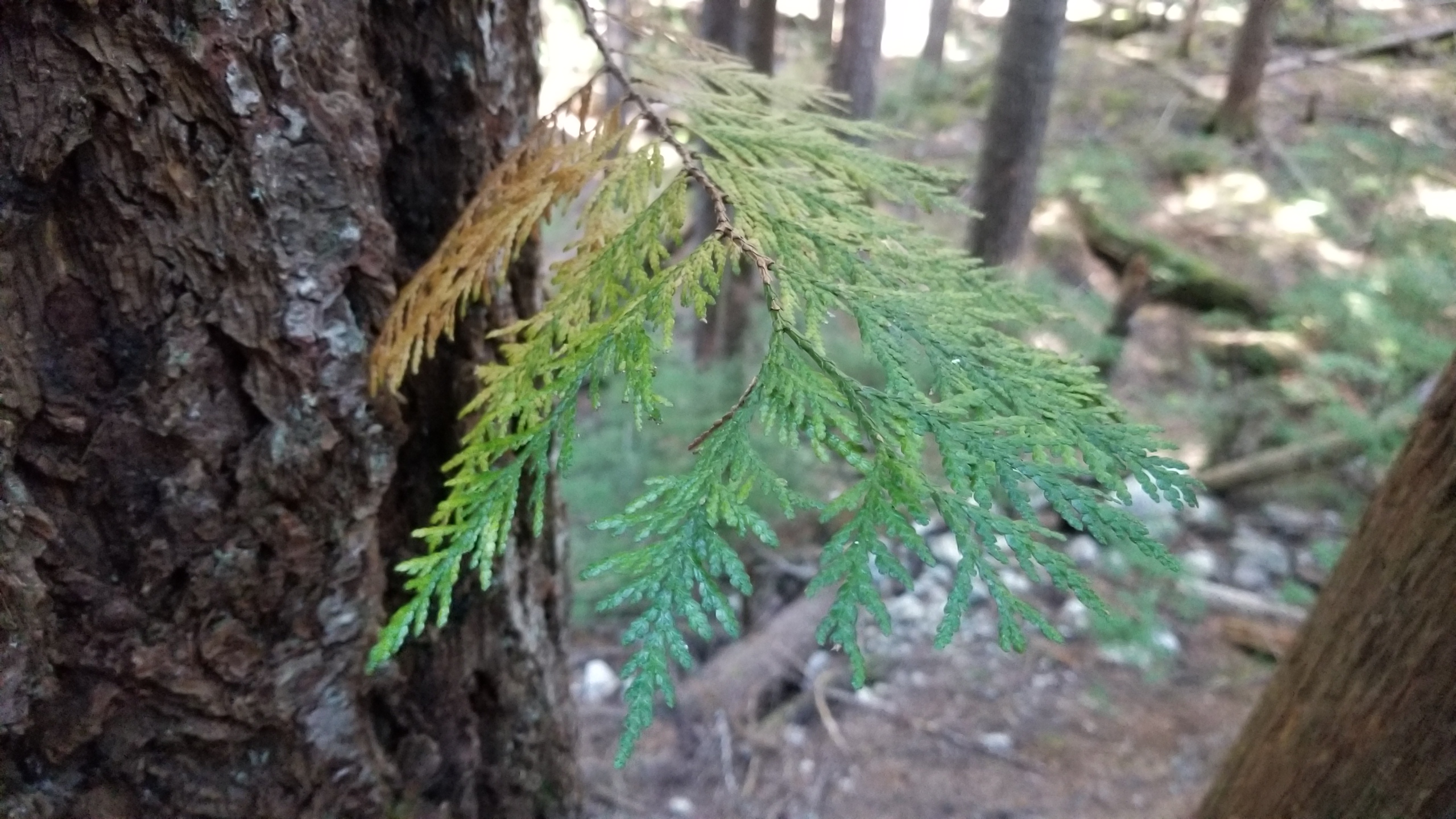 Letting our it was every man for himself. We agreed to camp at Layman Lake and took off! The first 5 miles seemed like a roller coaster parrallelling the river. Up and down it went until finally it started to climb the moutainside with long steady switchbacks. One after another the climbs came in waves, endless like the ocean. The forest was gorgeous, and the climbing seemed especially hardy.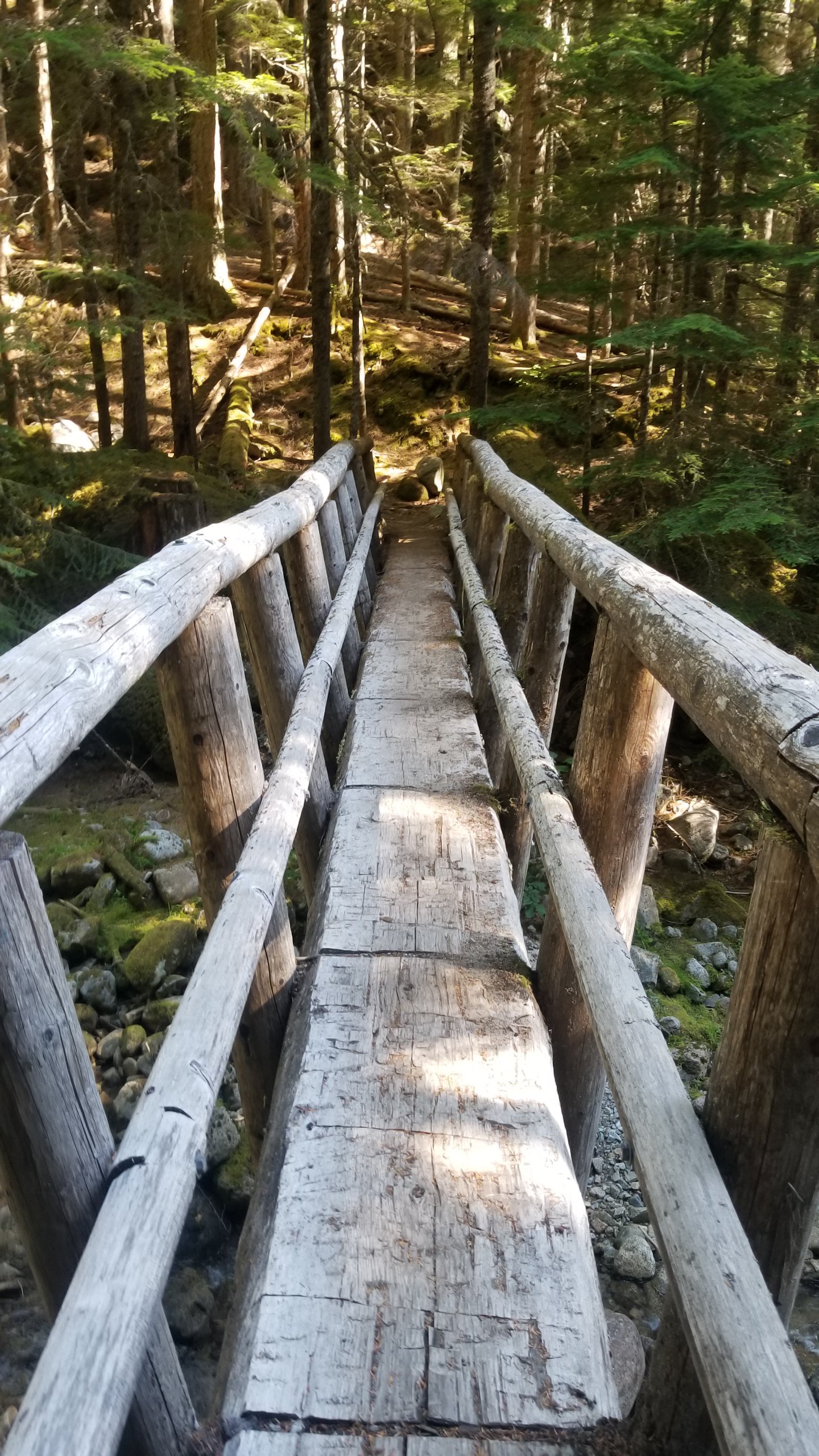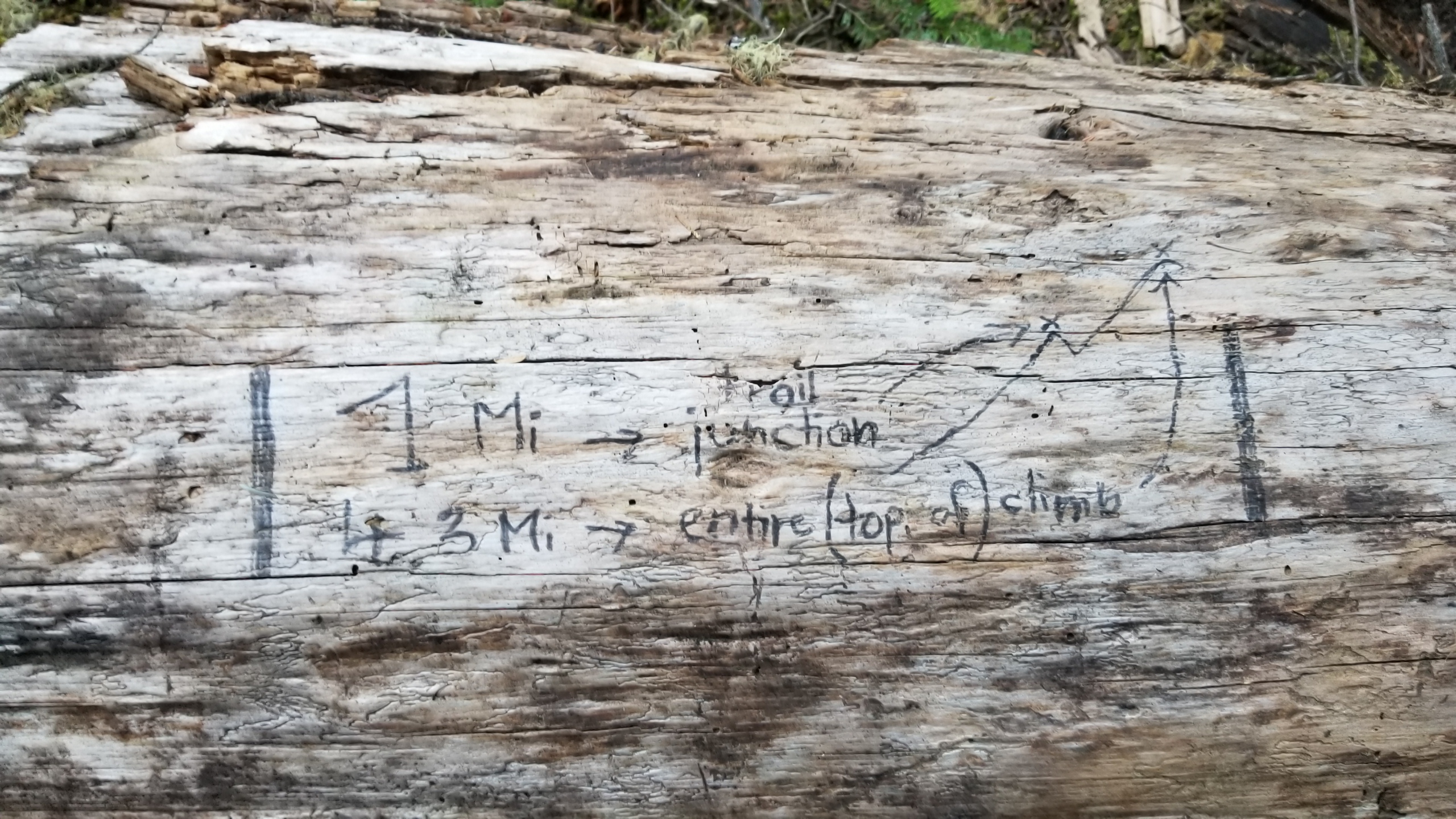 I took a short break half way up the climb shoving snacks in my mouth, ready for the top. Finally I broke out of the forest and saw some incredible peaks and ridges in the distance. I had to snap some pictures before taking off again. This time the climb was quick and switchbacks were shorter, climbing faster. Finally I topped the saddle overloking Laymen Lake and rejoiced that camp was near as the sun started going to bed. I hustled the mile down to the lake as the forest and the setting sun shaded any light from my path. Finally I arrived and chatted on wih Sissyphus and Pooper as I set up camp! "At least it wasn't 9pm tonight" I announced! What a great day!