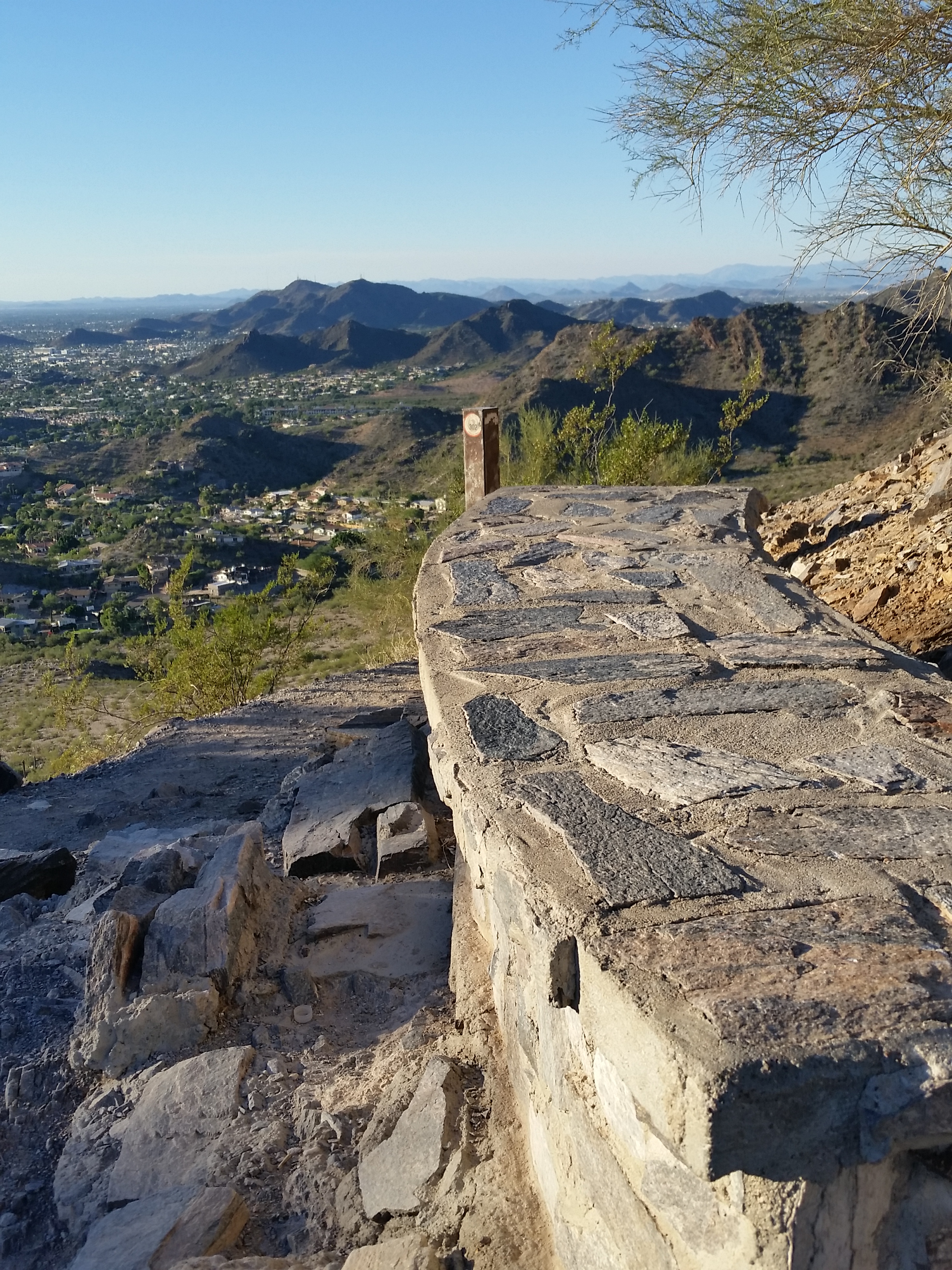 Another beautiful day for a good hike up a mountain!! Piestewa Peak is another one of my favorite weekday training hikes in the Phoenix area. I say training, but this peak is nothing to take lightly! It has 1200 feet of gain in 1.2 miles, a grind hikers paradise with 1000 feet of elevation gain per mile stats.
I set out right after work, hit the house, changed, and jetted for the mountain. Temps were in mid to high 70s another perfect day! My usual motivation is to push very hard for the peak and then take it slow on the down, saving the knees and taking in the scenery. The mountains are my way of staying in shape so I love to find a tough peak to bag and really getting after it. Today was no different
Once I peaked out I had a nice chat with a couple who were trail runners just taking in the views for the day. A Chuckwalla (seen in slider below) poked out just below the peak to get some sun and do a few masculine push-ups claiming his territory and showing off for the ladies! After some pictures and a quick breather I headed back down taking plenty of pics and pausing to watch the sun begin to set over the city at the many lookout points along the trail.
this mountain reminds me of Superman's homeland (Krypton) with the way the rocks protrude from the mountain, very cool geology.  This hike is pretty much a stair-master on the side of a mountain! Get out and check this peak out if you haven't yet!

Click for Enlarge View
Hike info: http://hikearizona.com/decoder.php?ZTN=122