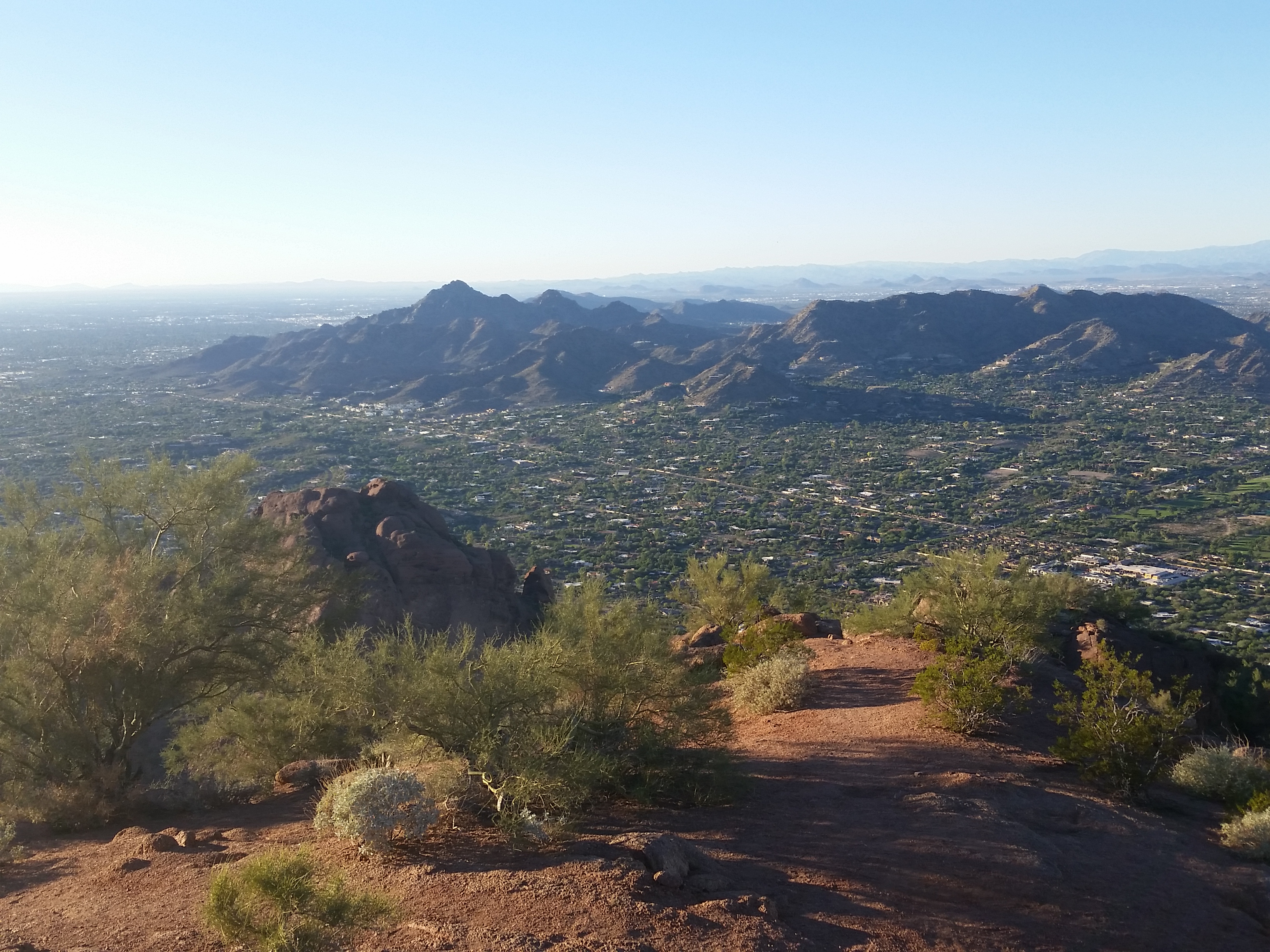 Echo Canyon trail is one of the most frequented hikes here in Phoenix AZ. People are looking for a challenge, and they will find it here coming it at 1300 feet of gain in 1.1 miles! During the  late Fall/Winter/early Spring weekends this mountain looks like a gang of ants at a picnic, people crawling everywhere! Everyone's  on the mountain for their own reasons, and I have no problem moving over for those trying to enjoy some outdoor goodness!
I started out this hike just trying to go a slow jam, figured I had been getting a good fill of trails during the week and I could take a chill day to peak out. For some reason as soon as I get on an incline I subconsciously switch over to grind mode and get after it, today was no different! I love pushing hard for the summit, then going slow on the downs enjoying the views and saving the knees.
The trail isn't too hard to follow (well signed as seen in the slider below) and if you go at a popular time of year you can always just follow the other people on the trail. There will be many times you look up and think "oh the top must be right over that hump", then you finally top that hump only to find another formidable uphill staring you right in the face! If your heart isn't pounding out of your chest at the end of this uphill then you must be something other than human! Great views all along the way, and I was lucky to arrive early enough in the afternoon where it wasn't too crowded. Bring some water and your guts; you'll need it for this city mountain park trek!
Hike Information: http://hikearizona.com/decoder.php?ZTN=21
Weather: Mid 70s, Sunny
Water: 0.5 liters
Food: 1 Nature Valley Peanut butter granola bar
Time: 1- 1.5 hours round trip (didn't time it)
Distance: 2.3 Miles round trip