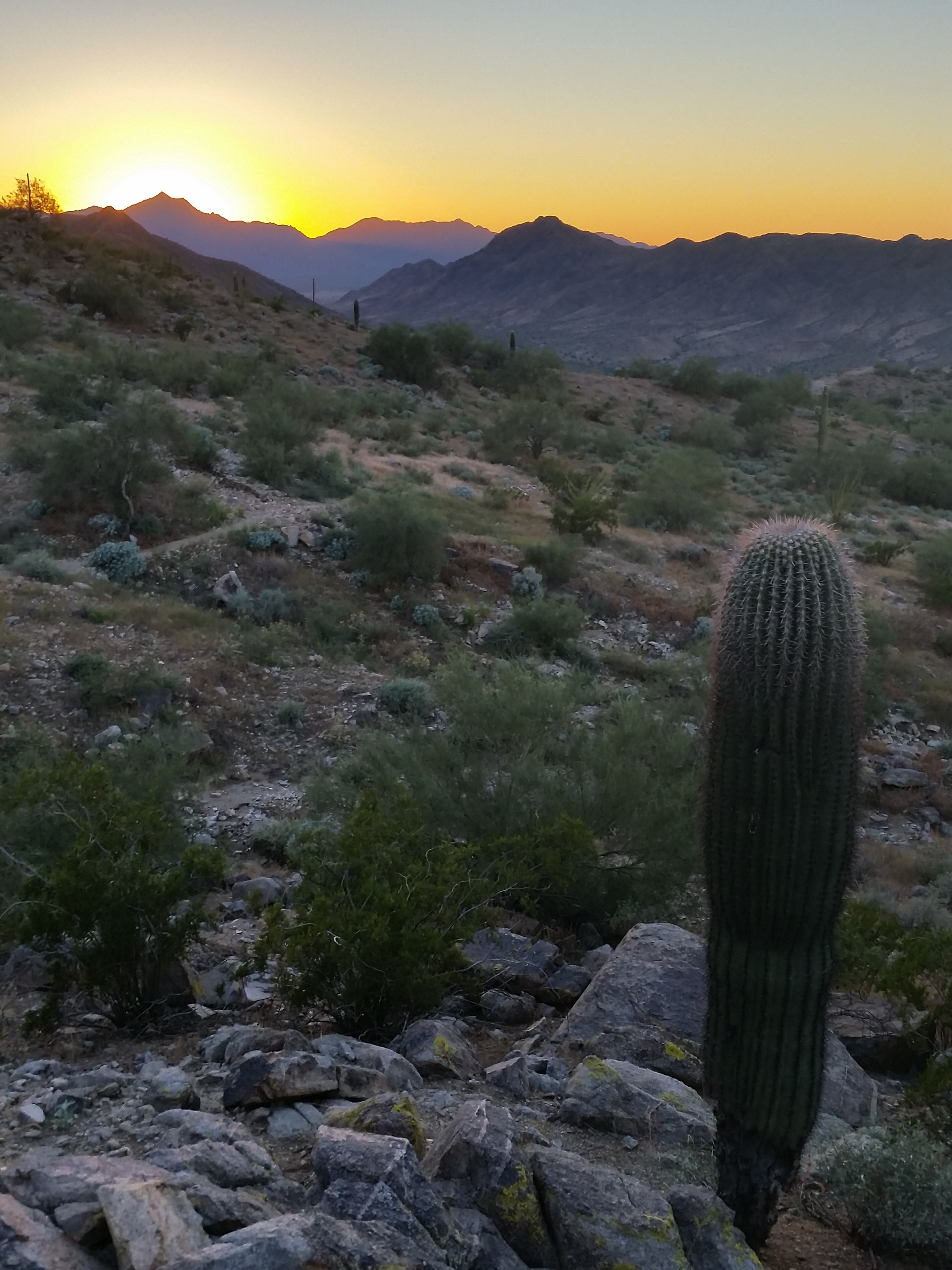 South Mountain is one of those hidden gems that so many people seem to overlook and underrate for one reason or another (those of you who frequent this park know what I am talking about). I have news for you, this 16,000 acre Park is a powerhouse! So many opportunities to rack up huge miles, and really pick up some good gain if you know which trails to go after. Most people think of it as a Mountain bike haven, granted it is, but so much more!
This afternoon I let out from work with a distance training loop in mind to beat down before the sun set on me. I planned on starting on Holbert trail, then tying into National trail for a few miles before bombing down Kiwanis and finishing the loop with Los Lomitas trail and Box Canyon Loop to get back to the truck.
Temps were once again as they have been this week, just like baby bears porridge: just right (low 70s)!! I started out knowing I didn't have much time to crank out this loop so I was on a mission to get my butt moving. Holbert trail is a great trail for anyone, and deff a recommendation of mine for people just breaking into the hiking scene. The elevation gain doesn't kill to much and the milage is decent, especially if you take the offshoot to dobbins point for some great views of the city.
At any rate, I kept trekking on and was just totally humbled by the views of the sunset on the trail. I couldn't put my camera down!! Every time I turned a corner there was another incredible Kodak moment to be captured, I couldn't help myself but snap a few.
Finally the sun was setting as I descended the last stretch of Kiwanis trail and I was forced to break out the headlamp. I jumped onto Los Lomitas and followed it to Box Canyon Loop (I got off track a few times in the dark). Finally after a small road side trek I found Box Canyon Loop once again and finished out the loop. The following pictures show show some a progression of the trail and the incredible sunset I was honored to witness!
Aerial topo shot of the GPX trail I completed.
7.0 Miles, 2 hours 23 minutes, Temps: 70s, 0.75 liters of water, 1 protien bar, 1 nature valley granola bar