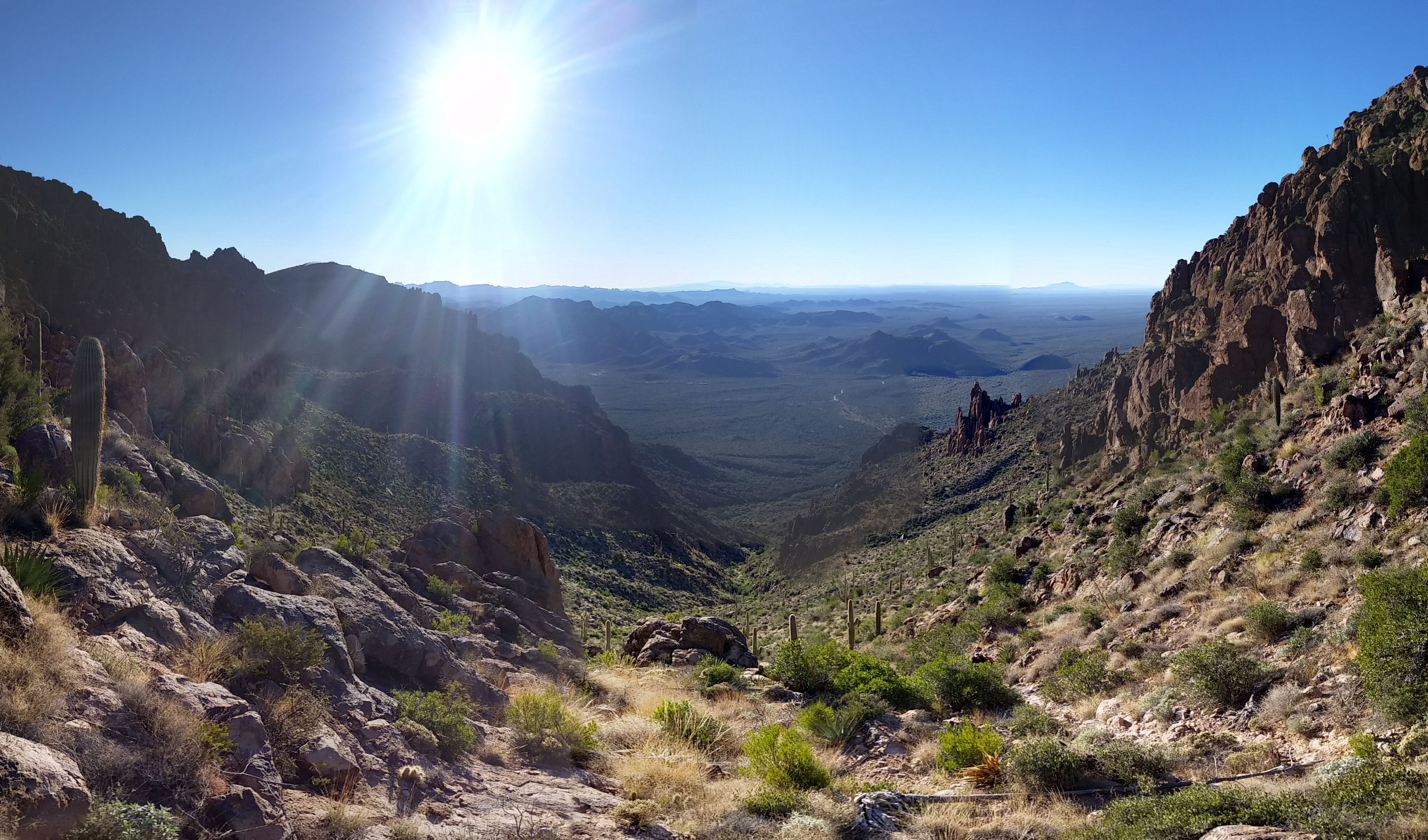 I woke early, two minutes before my alarm was set, like my body already knew it was time to move. I got my gear together and headed out the door to meet one of the groups I hike with (TLC) to take on Robbers Roost in the Superstition Mountains. This trek was a 7.5 mile loop starting at Lost Goldmine Trailhead traversing Lost Goldmine trail passing Cerney Spring Trailhead then ascending up West Boulder trail. Once up top we will cut across Dacite Mesa (with a quick break at Robbers Roost of course) to Fremont Saddle where we descended Cave Trail connecting into Bluff Springs Trail which ends at Peralta trailhead, just a short 0.5 mile walk from Lost Goldmine Trailhead where we parked (whew was a mouthful).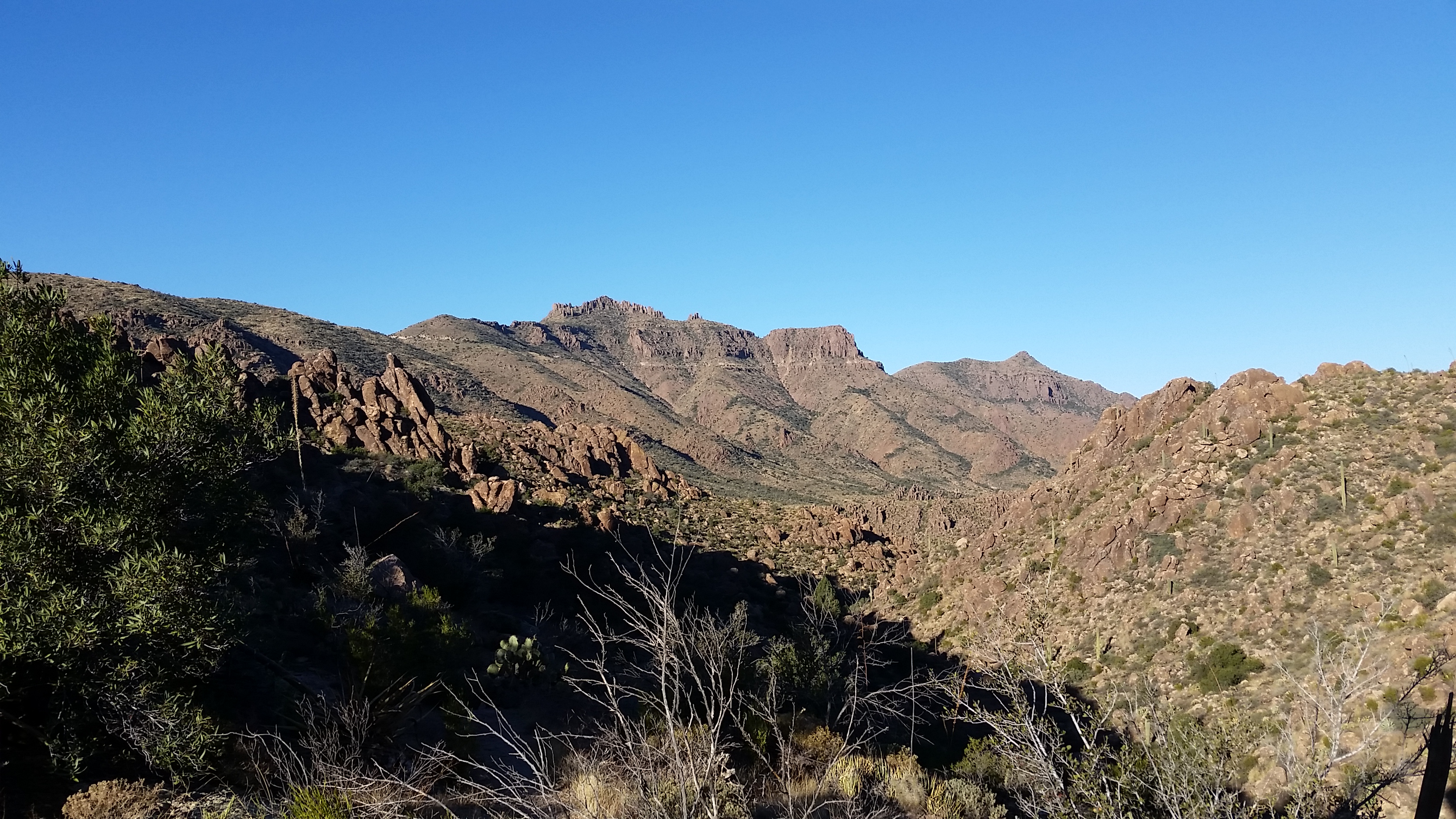 The initial ascent up West Boulder Trail is a killer grind which leaves you sweating and breathless. Breathless not only from the laboring climb but from the views of the surrounding canyon! Hoodoos and jetting spires, rock formations and cacti everywhere, it is truly a sight that must be seen. Once we were up top, we skirted north east on Dacite Mesa Trail through the boulders and spires along gorgeous scenic views of the valley below.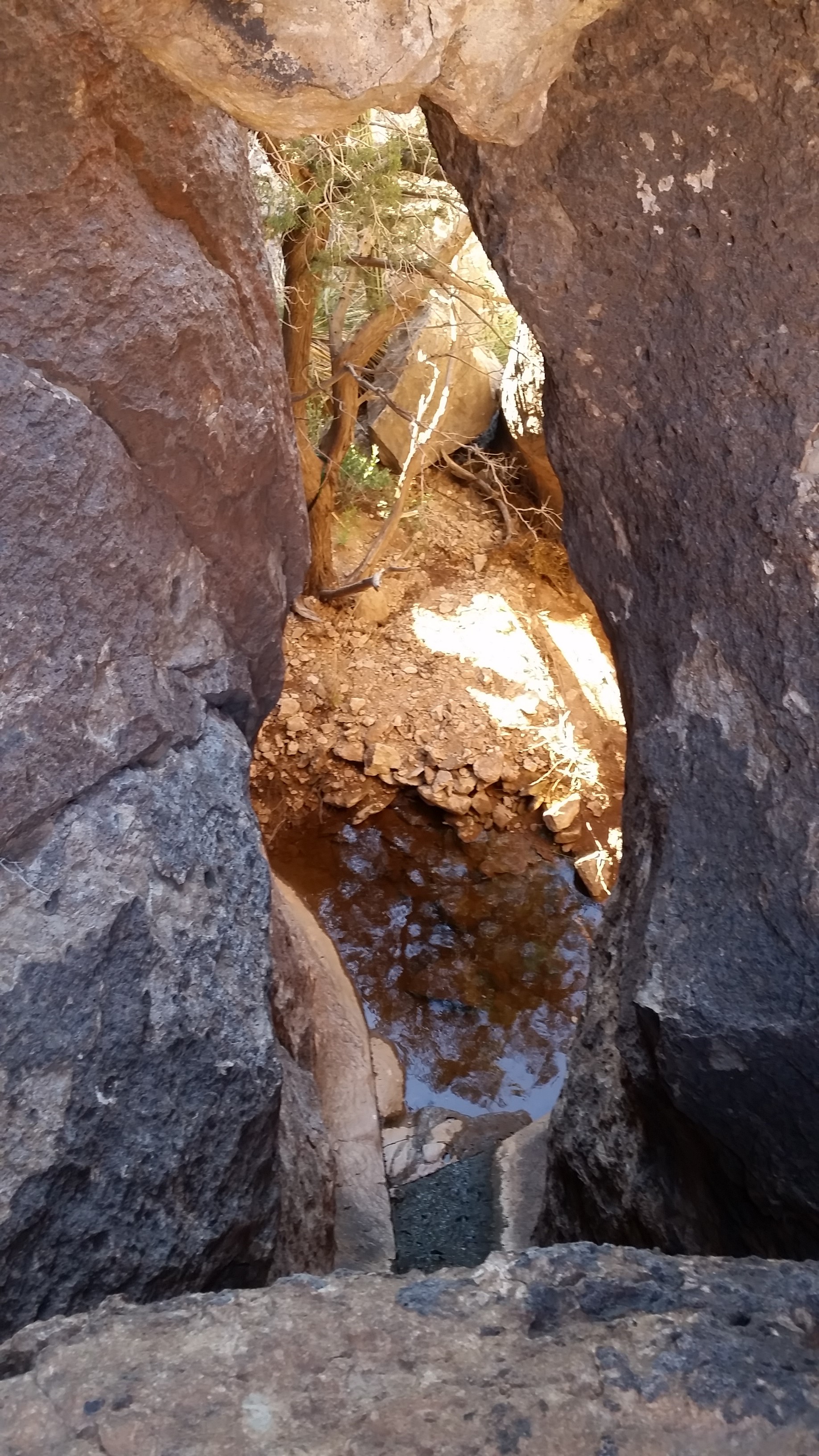 Trekking along we came upon Robbers Roost, which is a short jaunt off trail that makes you feel like your attempting to hike down off one of the canyons. This hidden gem has huge protective rock formations and a small spring that could supply water if you were in fact held up here. One of the rooms that are inaccessible except by repelling gear had a pool of water and a lush green tree growing up through it, truly a hidden oasis.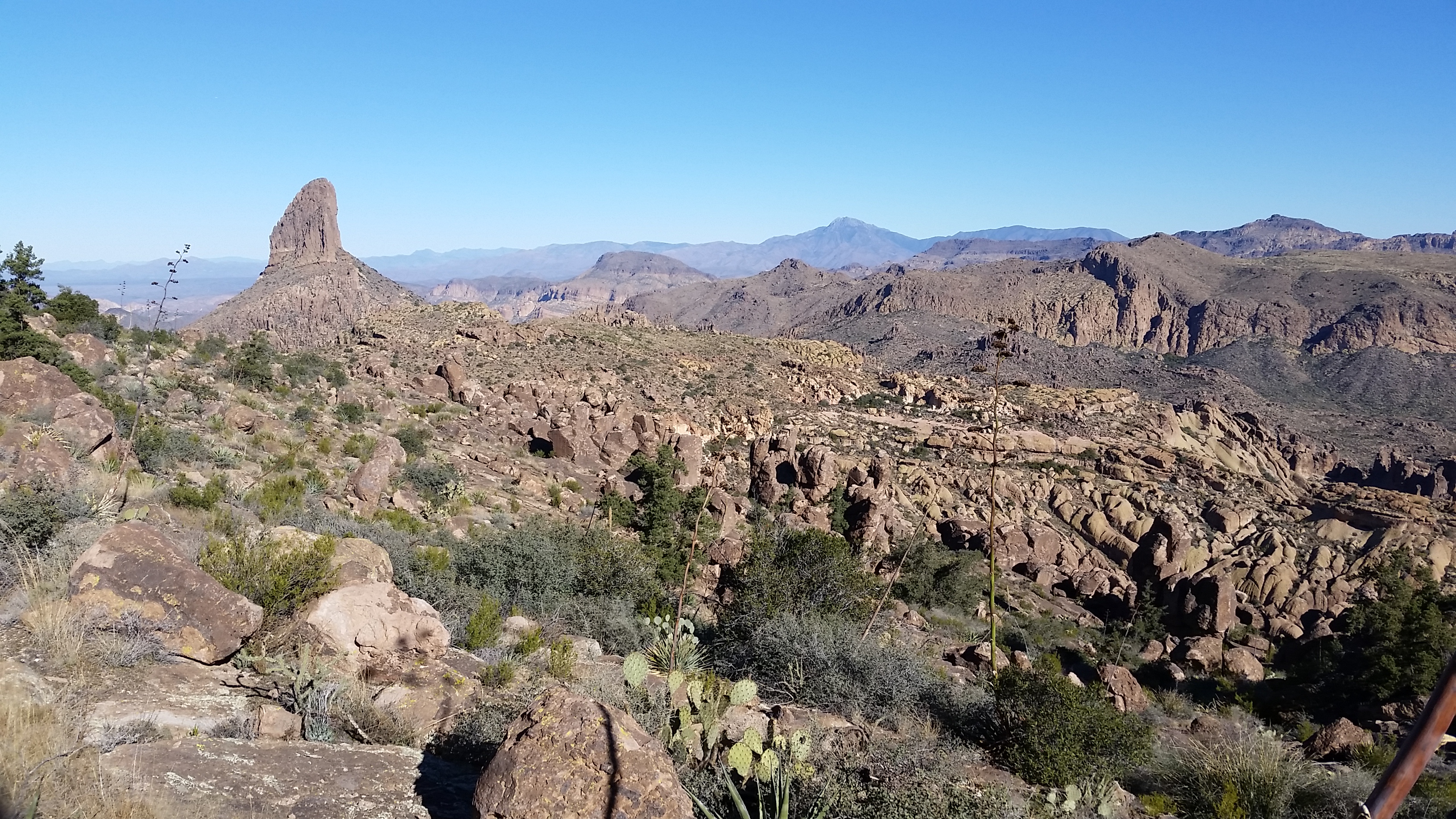 Hiking back up top we skirted the mountain until hitting Fremont Saddle. Every time the trail would twist or turn popping over a ridge, there was a new miraculous view waiting to be glimpsed. We bombed down from the saddle on Cave Trail which proved to be a scramble, boulder hopping, cairn (small stacks of rocks marking the trail) finders paradise! A few points along the way gave us the present of exposure with sketchy down climbs! The whole crew toughed through and trekked on tying back into Bluff Spring Trail and back to the road which lead to Lost Goldmine Trailhead. Back to the cars from another successful day trek we said our goodbyes and headed back home. Man what another awesome adventure, the Superstition Mountains never seize to amaze me. The seclusion, the beauty, the abundance of expansive vast views, and of course the toughness of the trail always keep me coming back for more. Until next time.
HIKE INFO: http://hikearizona.com/decoder.php?ZTN=561
HIKE STATS:
Weather: Hi in the mid 50s, Low in the lower 40s, clear
Water: 1 liter
Food: 1 Clif Bars, gummy worms, Sausage Egg and Cheese buiscit
Time: 4.5 hours
Distance: 7.5 Miles
GEAR:
Camelback MULE backpack with 3 liter bladder
CLOTHING:
Smartwool Beanie
Smartwool 195 baselayer shirt
Arcteryx Mid Layer Hoody
Patagonia Pants
Merrell Mid Moab Hiking Boots
Smart wool medium weight sox and liners
Giro Mountain Biking Gloves