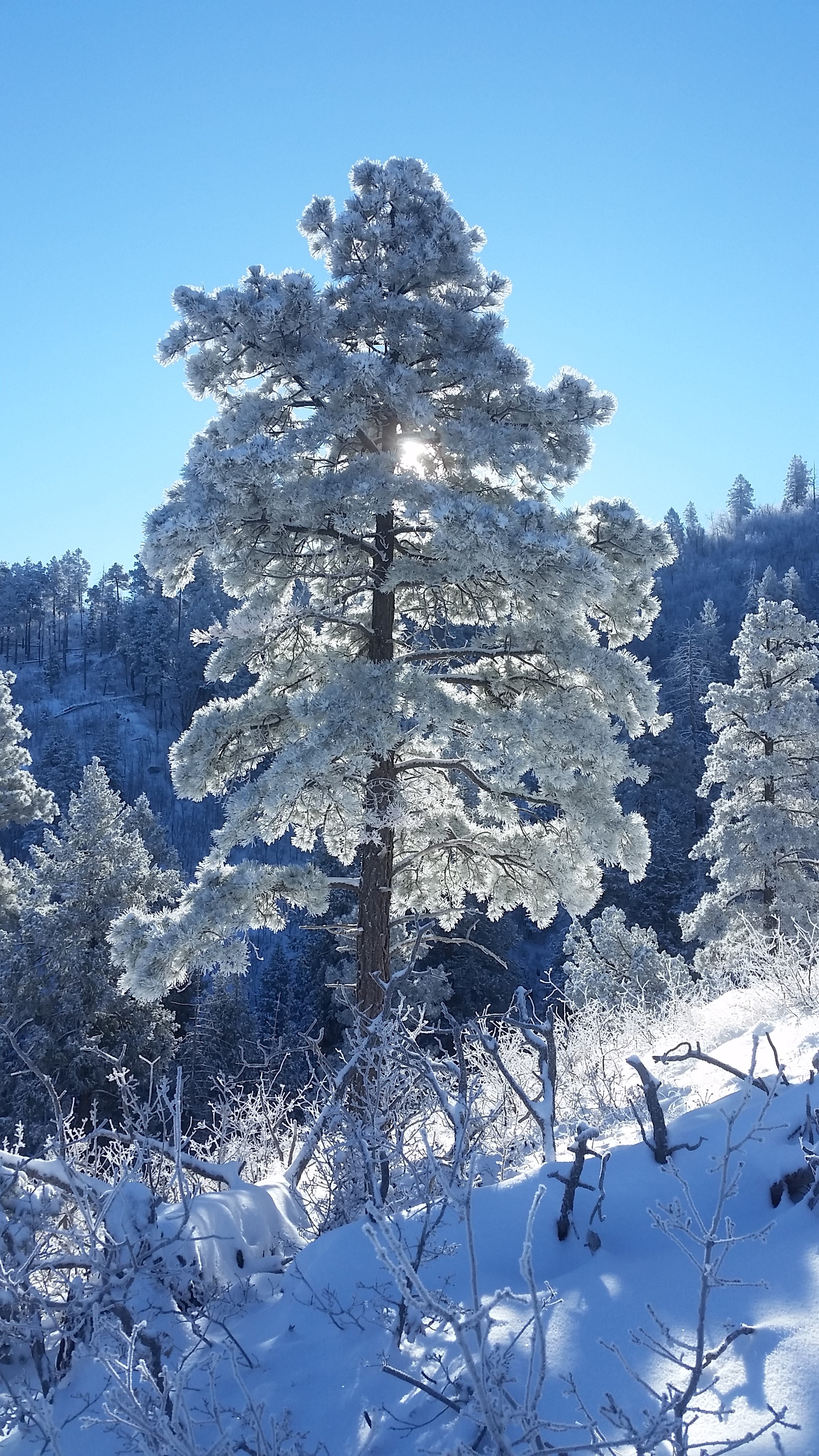 We stepped out onto the chilly snow covered porch on the lodge, all bundled up and ready to face temperatures in the teens with twelve inches of snow on the ground. I had the opportunity to join a small group of friends up in Prescott, AZ for a New Year's celebration the right way…on a snow covered trail. We planned on walking from the lodge on and off snow covered trail to bag Mount Union and Mount Davis before returning in the early afternoon for a hearty lunch to replenish our batteries. My first (intentional) true snow hike, it was one to remember!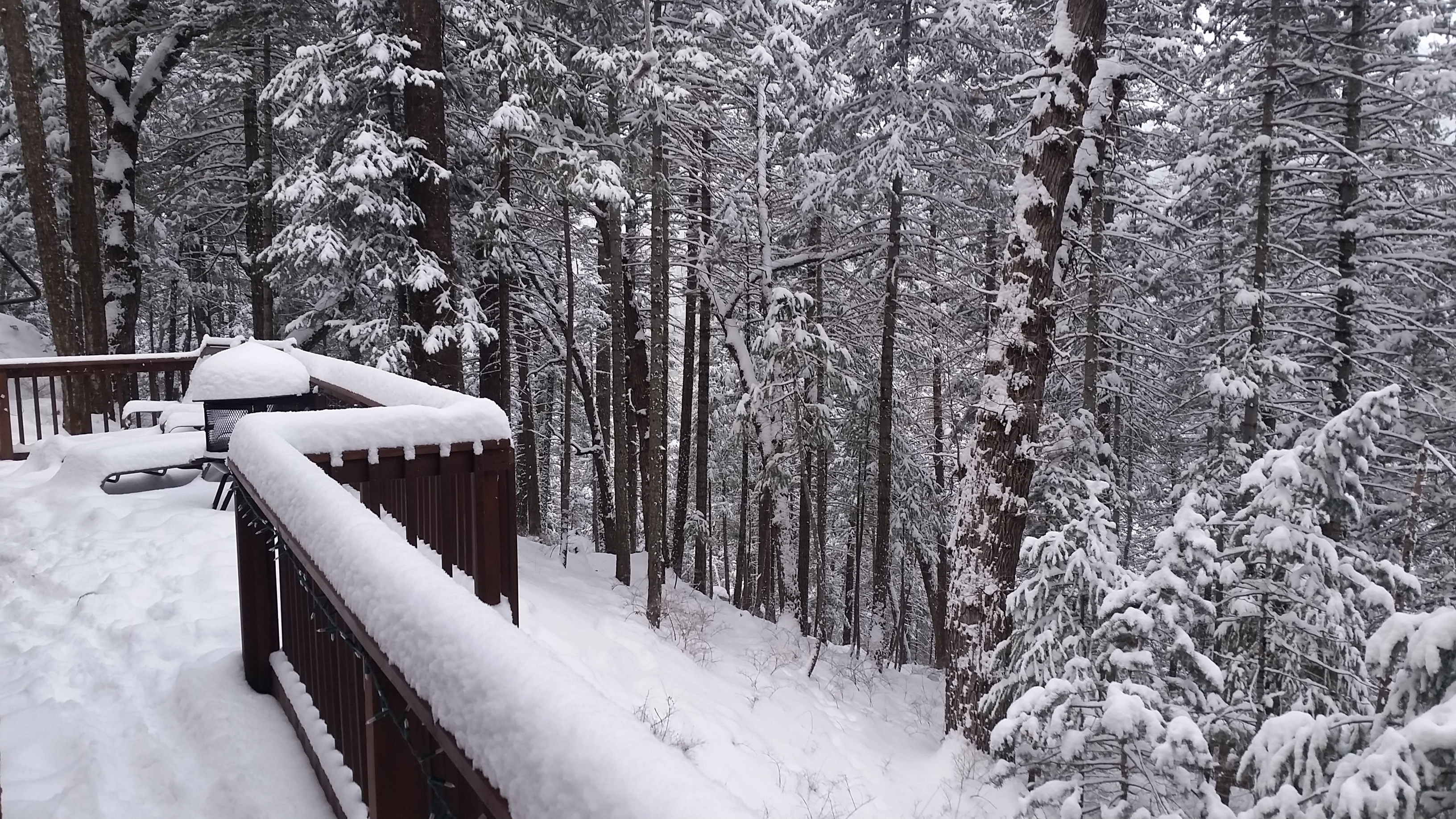 I borrowed a pair of waterproof boots, which saved my feet from becoming cold, wet, and possibly driving me to hypothermia (thank you Peter for the boots, you're the man!). We set out early that morning, I had no idea what to expect. I had been in snow once or twice before, but nothing this deep and nothing with the temps we were going to see. I was not disappointed!
We carved through the snow across the trails and up the ridge to Mount Union, where the unguarded peaks whipped wind and snow at us. The white out conditions came and went and, given the right moment, we could glimpse the beautiful landscape surrounding the mountains. We pushed to the towers and the help pad just to check it out and put it in the bag.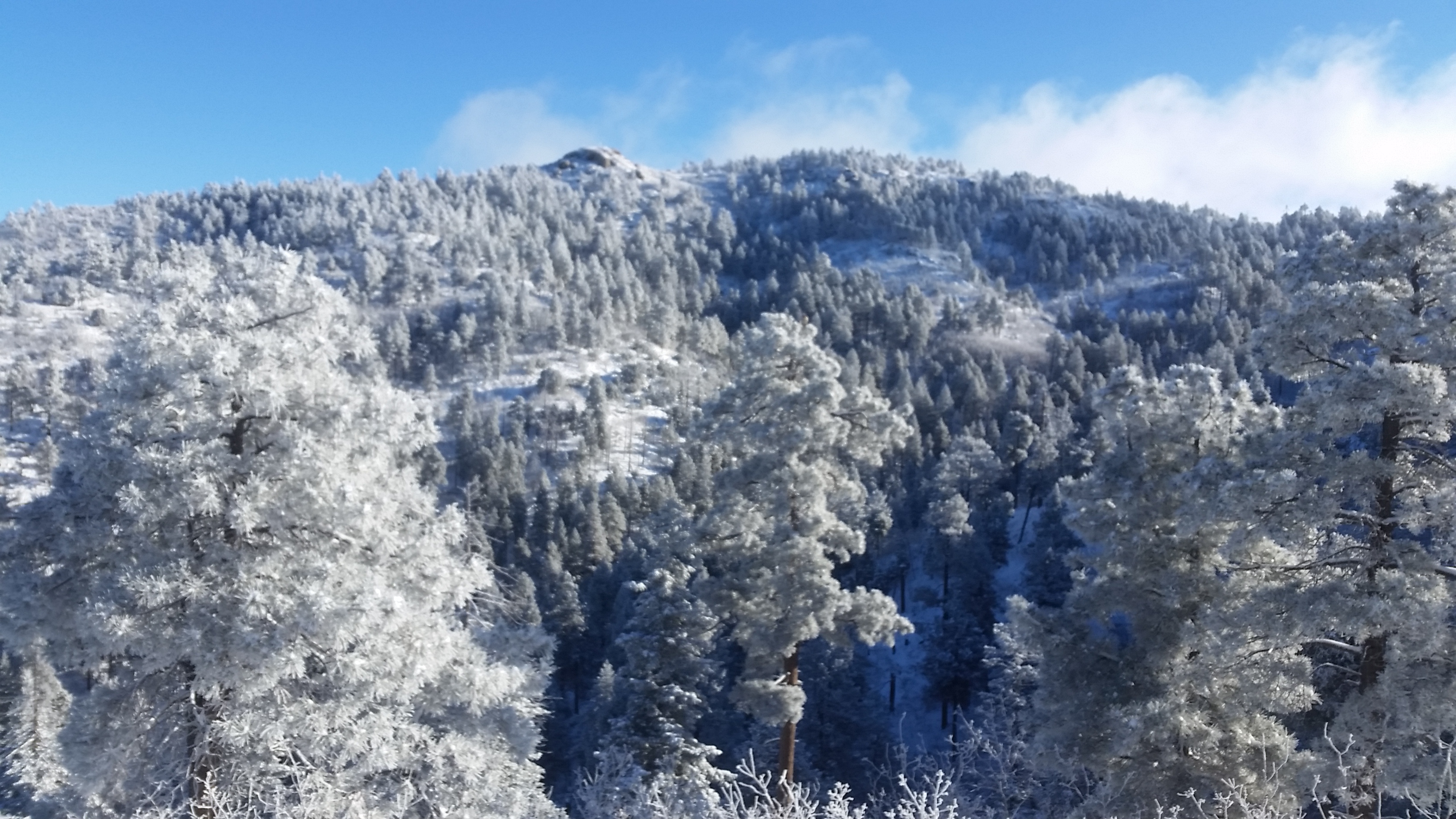 From there we dropped back down the saddle and headed for Mount Davis. Another off trail push brought us to the rocky nipple of Mount Davis jetting out from the snowy tree covered landscape. Snapping pics and quickly signing the registry, we took a short rock climb down the ridge that would lead us back to the trail and eventually the lodge.
Once we were back, we all mashed down on grub like demons! We made homemade stir fry on the fly and a Korean style soup that really hit the spot given the winter weather beating at the lodge door. What another awesome trek! My first true snow hike: lesson learned, the right gear (waterproof boots) make all the difference!
Hike Info: