7.19.18
Never bank on a cache
In the morning I woke and got moving. Packing up and taking in the sunrise I looked over to see BearCan also up and getting ready. After going through the morning routine I let out first and said goodbye.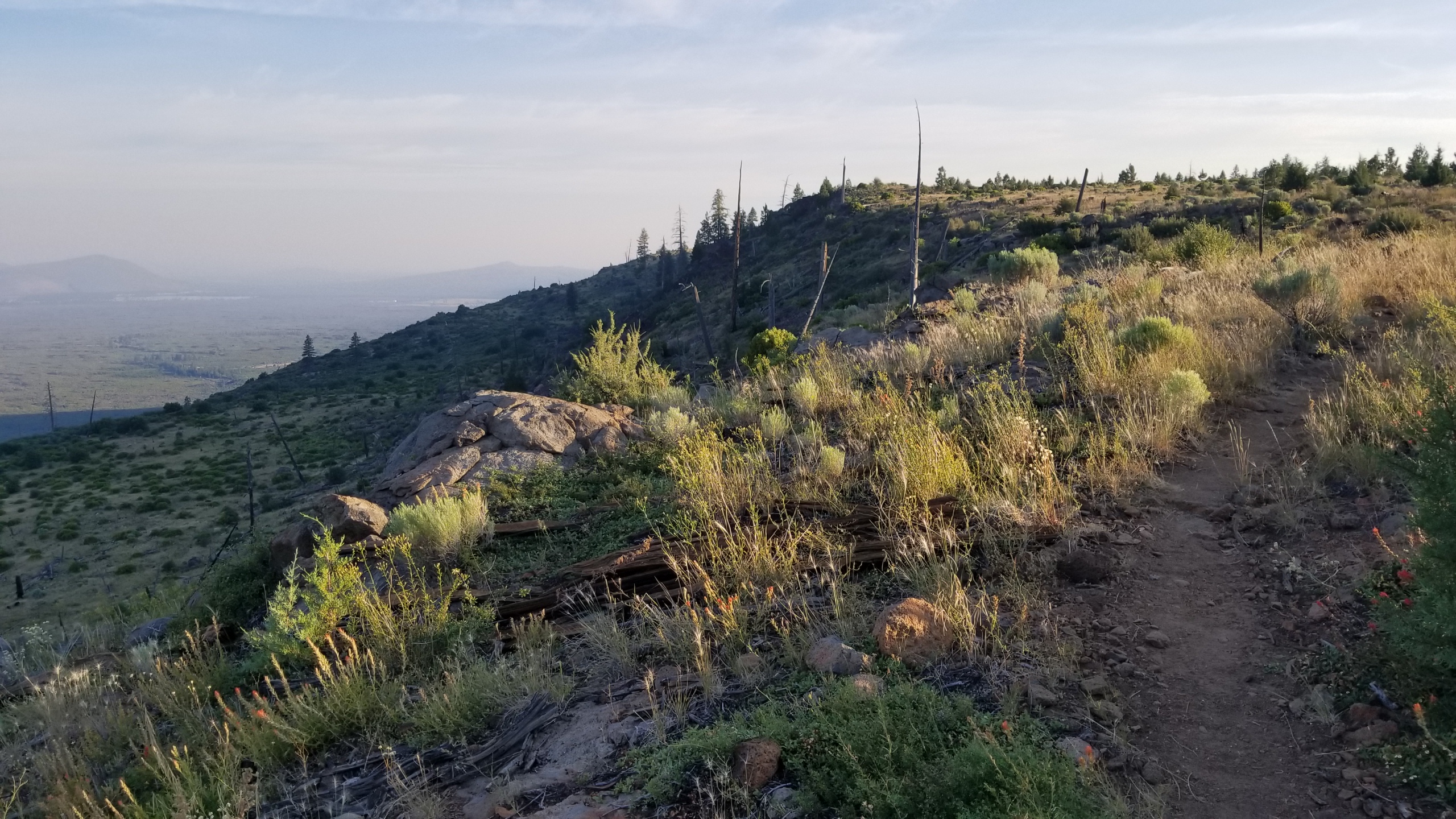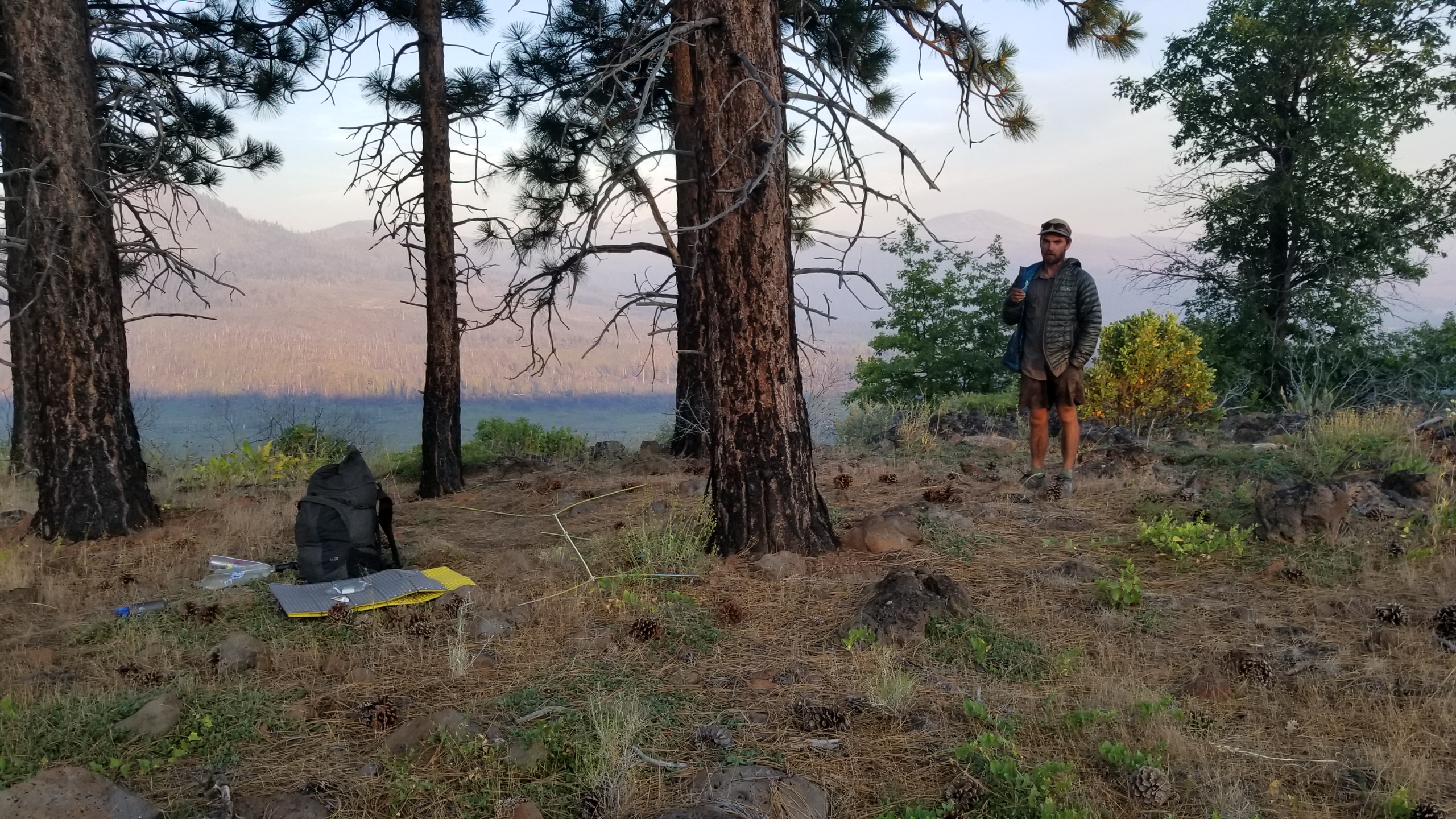 The weather was perfect and the open planes were welcoming sight. The sage brush and manzanita lined the trail as it skirted the Hat Rim, just on the edge overlooking the Lava valley below. I pressed on for a few miles before BearCan came barrelling through! He was on a mission and I wasnt about to get in his way. I was easily mozing along taking in the wildflowers, the ladybug like beatles, the bugs, and of course Mount Shasta in the distance seemingly covered in smoke. It was fire season after all.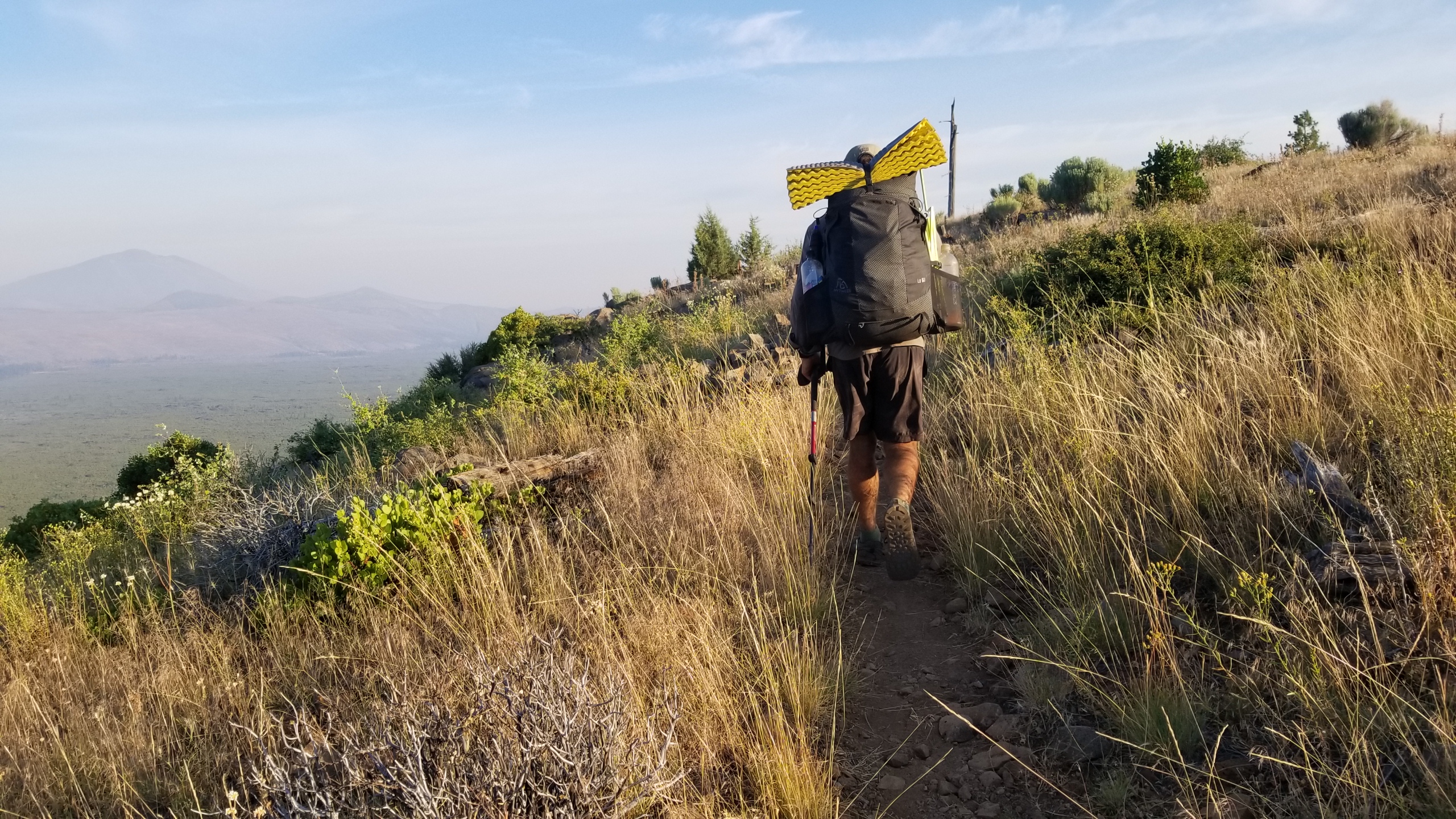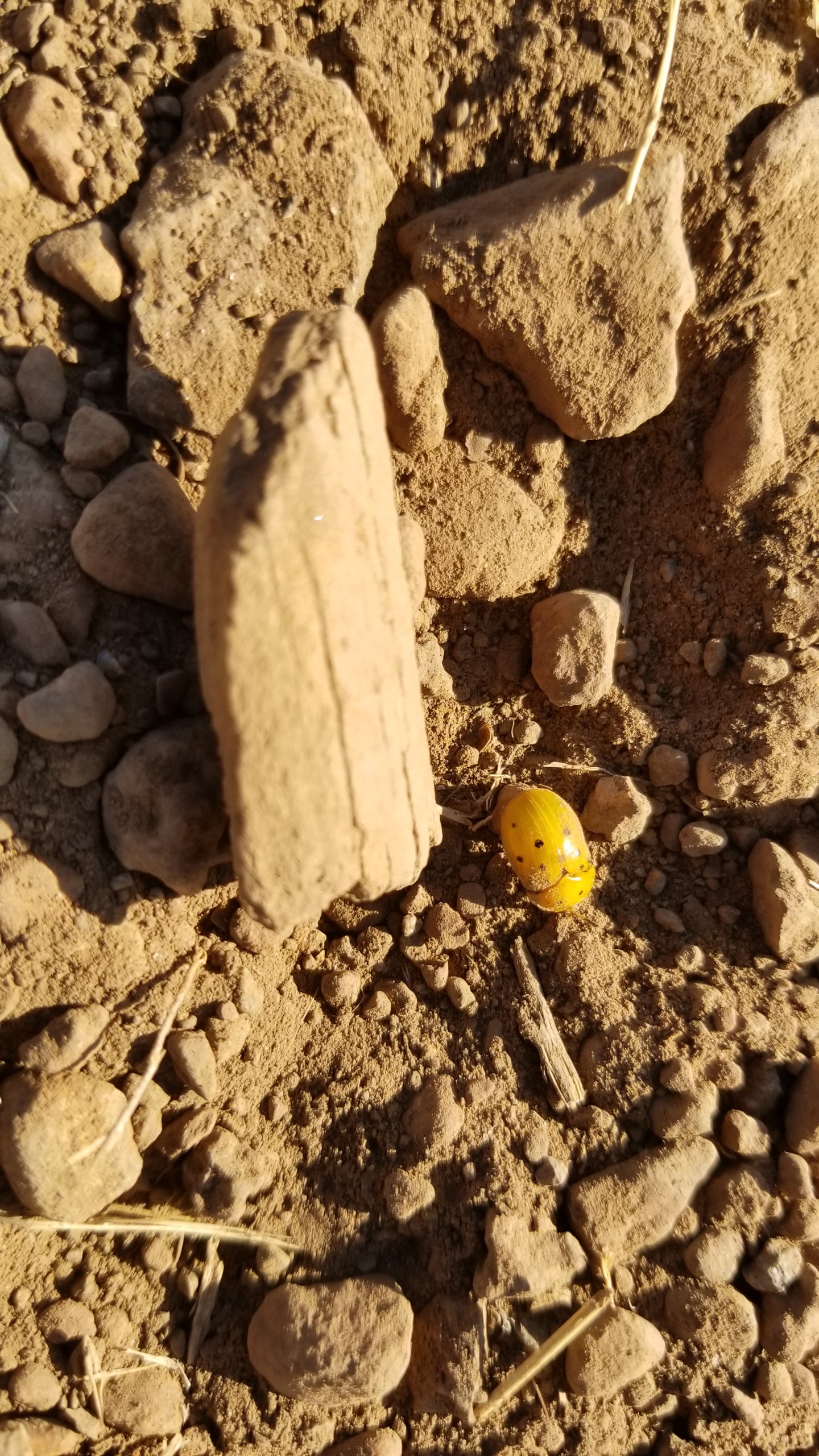 After trekking for some miles on the rim i passed a few roads. One of which was supposed to have a large water tank (Cache 22). After walking up to the large tank, I noticed it was empty. It wasnt later until I found out there was a smaller tank for hikers to use.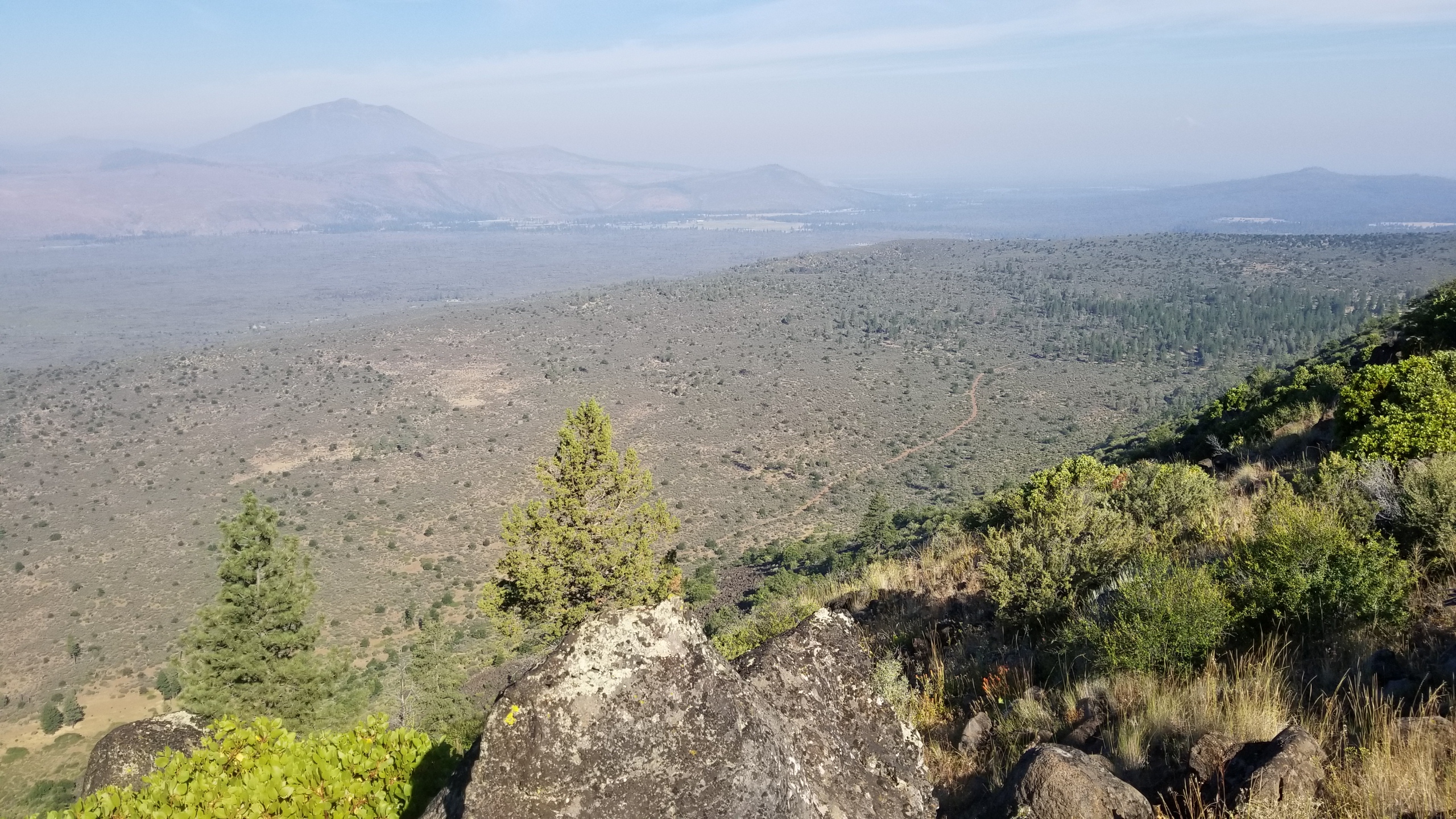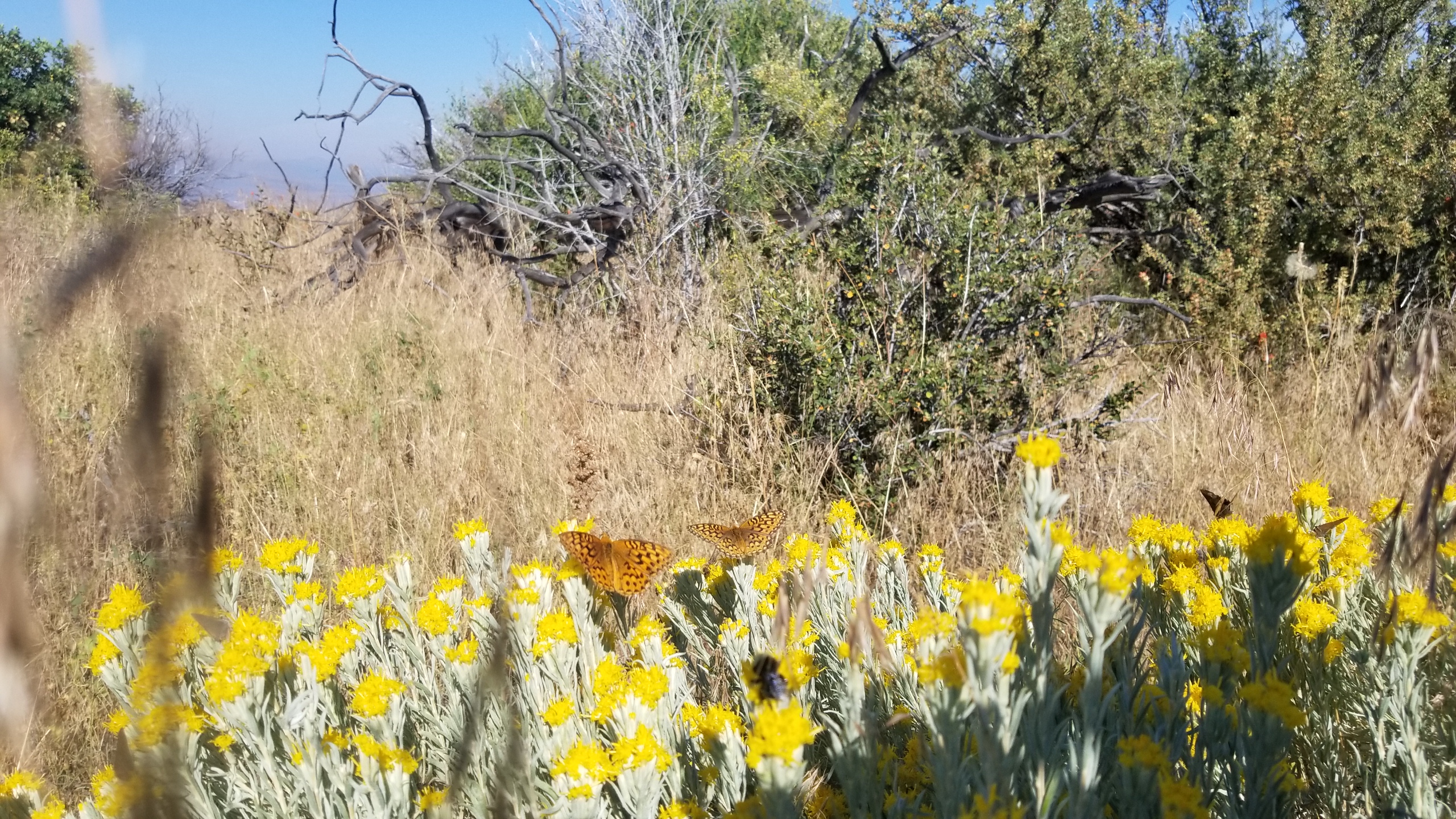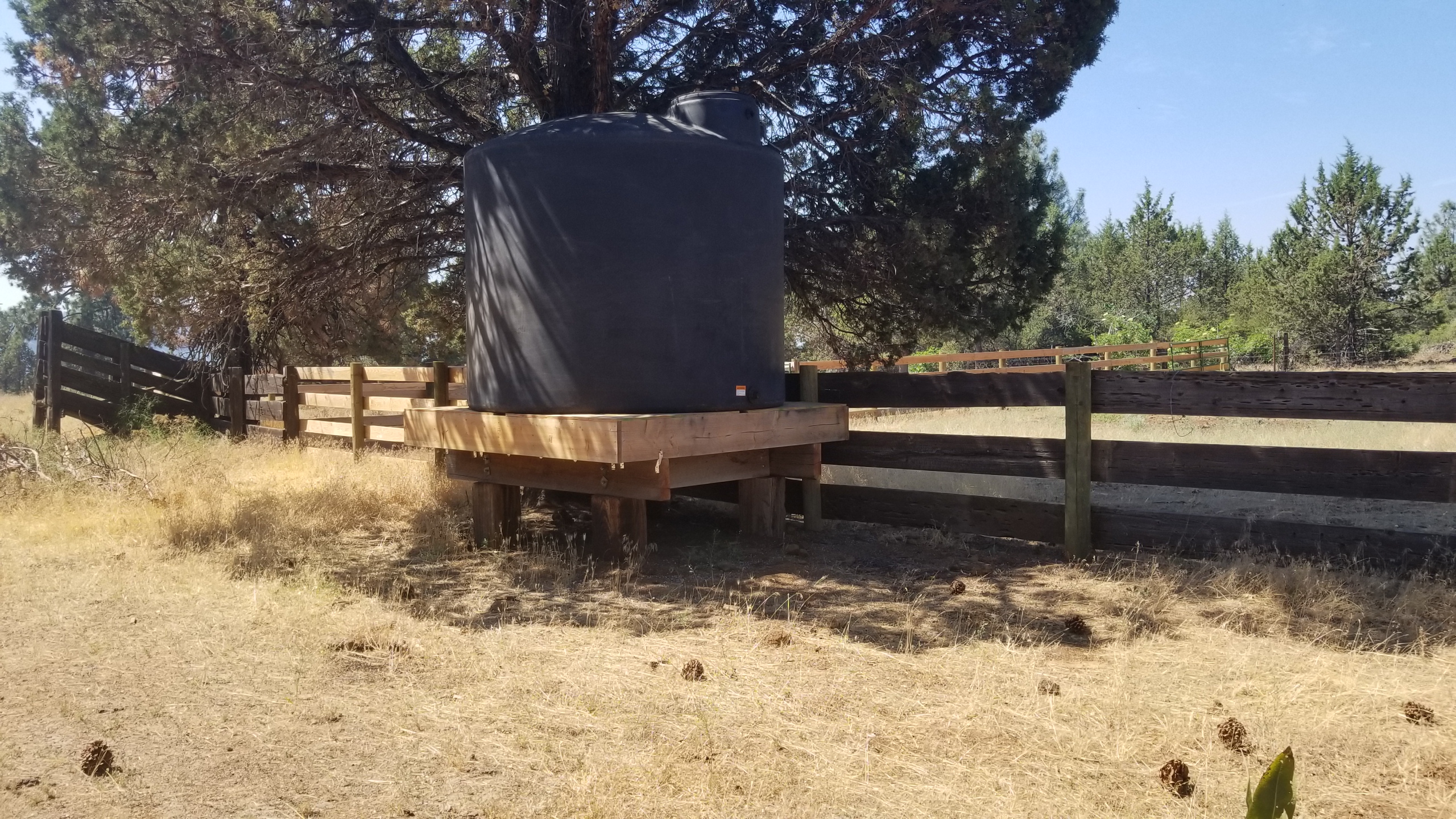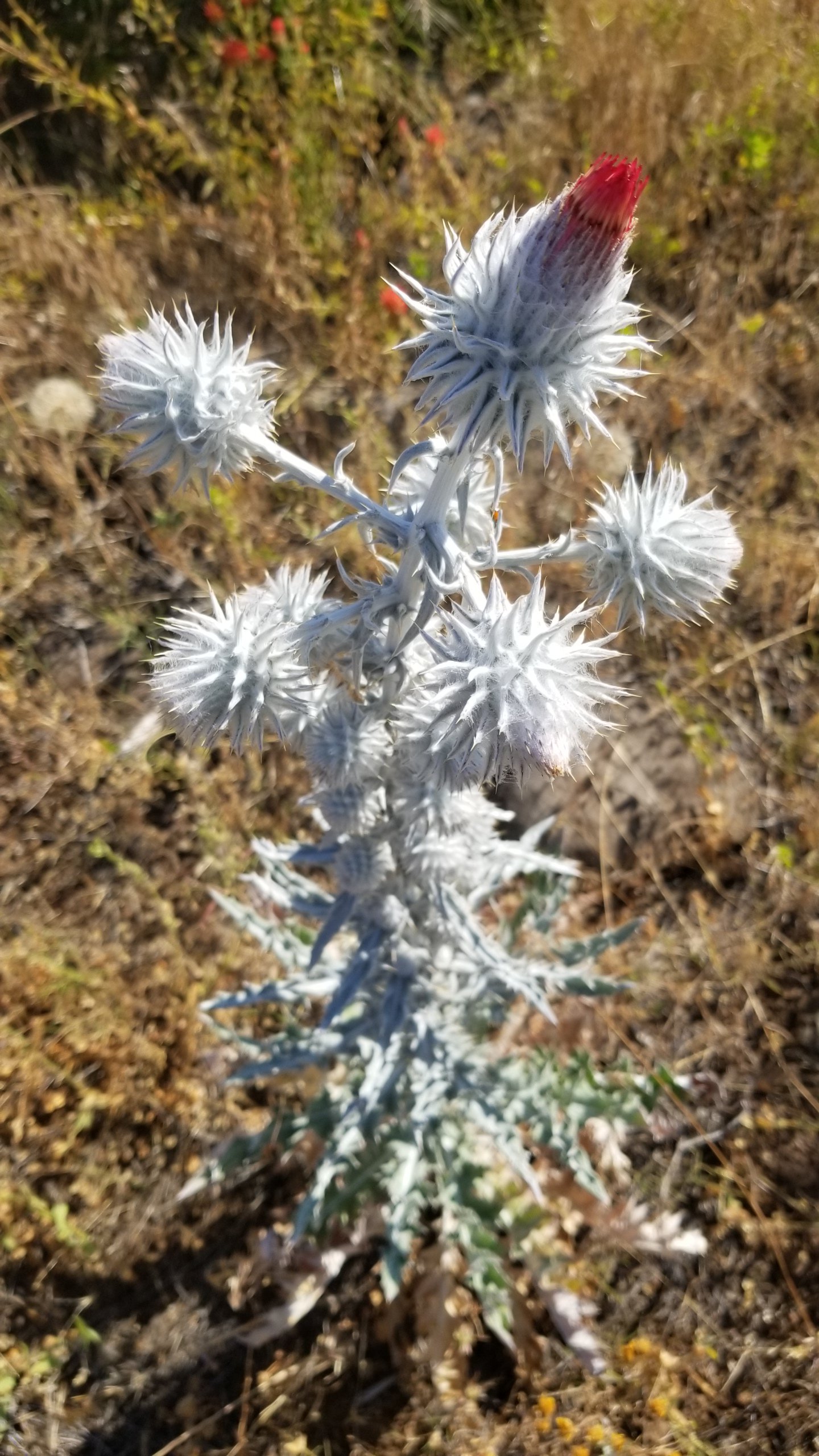 t had already started getting pretty warm and I started calculating the distance and time to the next creek. There was 13 miles and I had about 1.5 liters. I would have to do and I set out back hooving away at the trail. A few miles later I met a trio hiding in the shade and they got up to hike as oon as I passed by. I hadnt seen anyone all day and greeted them accordingly. A little while later I found myself a nice shady juniper tree overlooking the valley below and took a break of my own!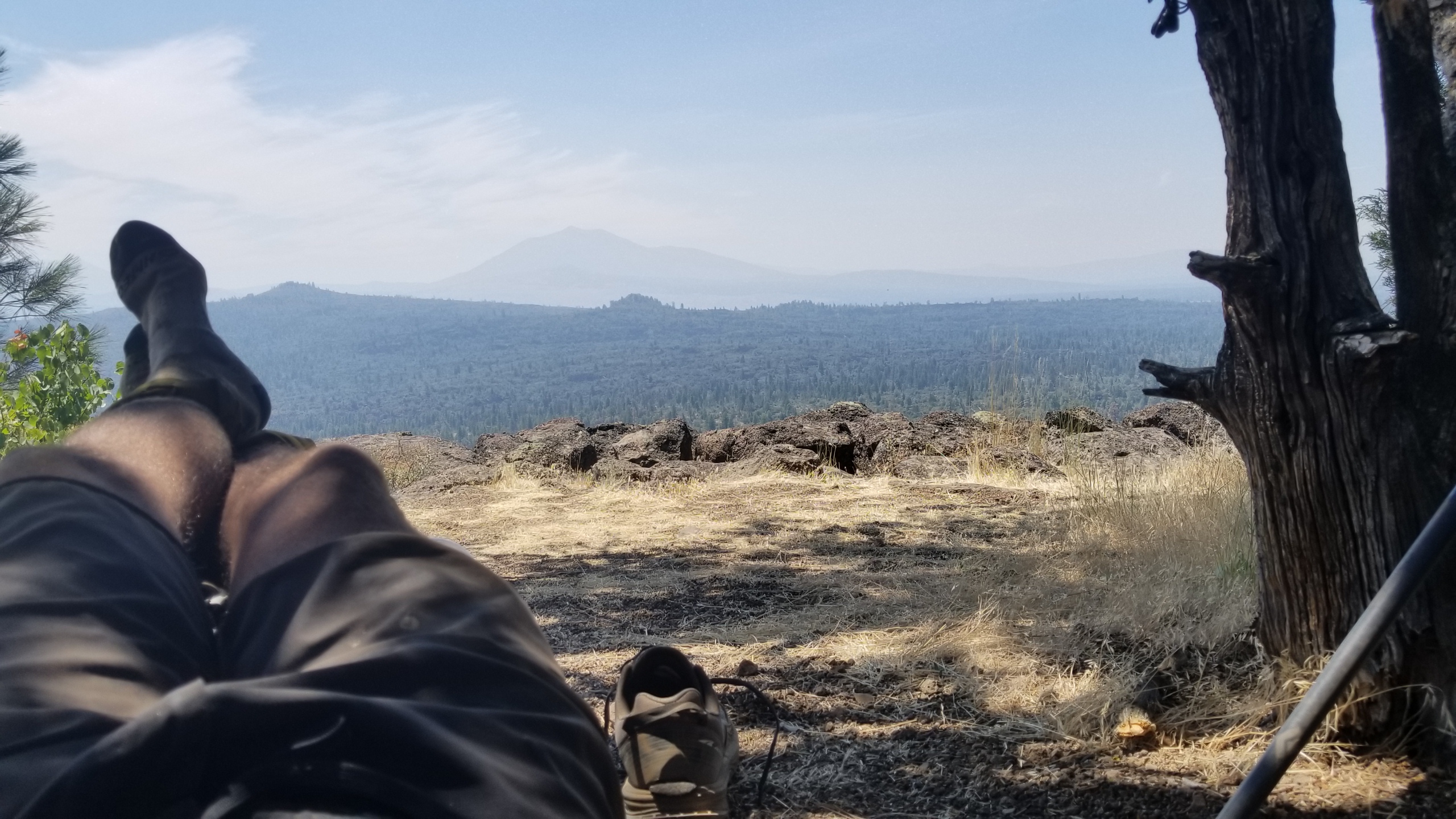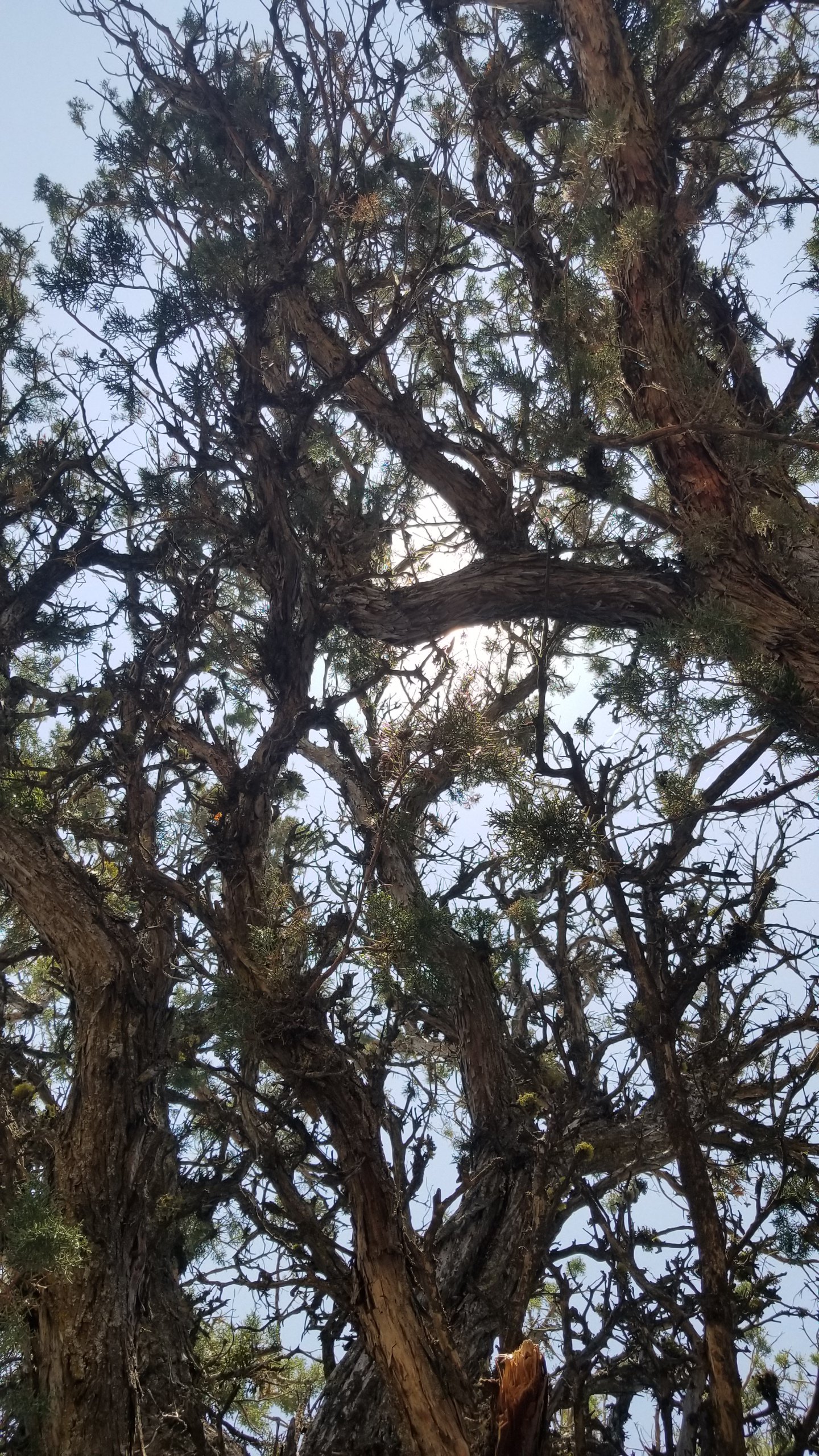 It was hot, around 100 degrees but I had to eat something to keep my body firing on all cylinders. I stupped some crackers and gummy worms down my gullet and sipped on the warm water in my bottles. It wouldnt be long before it felt as though it were boiling. I finish up and dropped into the valley pressing hard and trying not to theink fo the heat. Open grass meadows with yellow grass and trees springing up were all around with lava rocks to boot.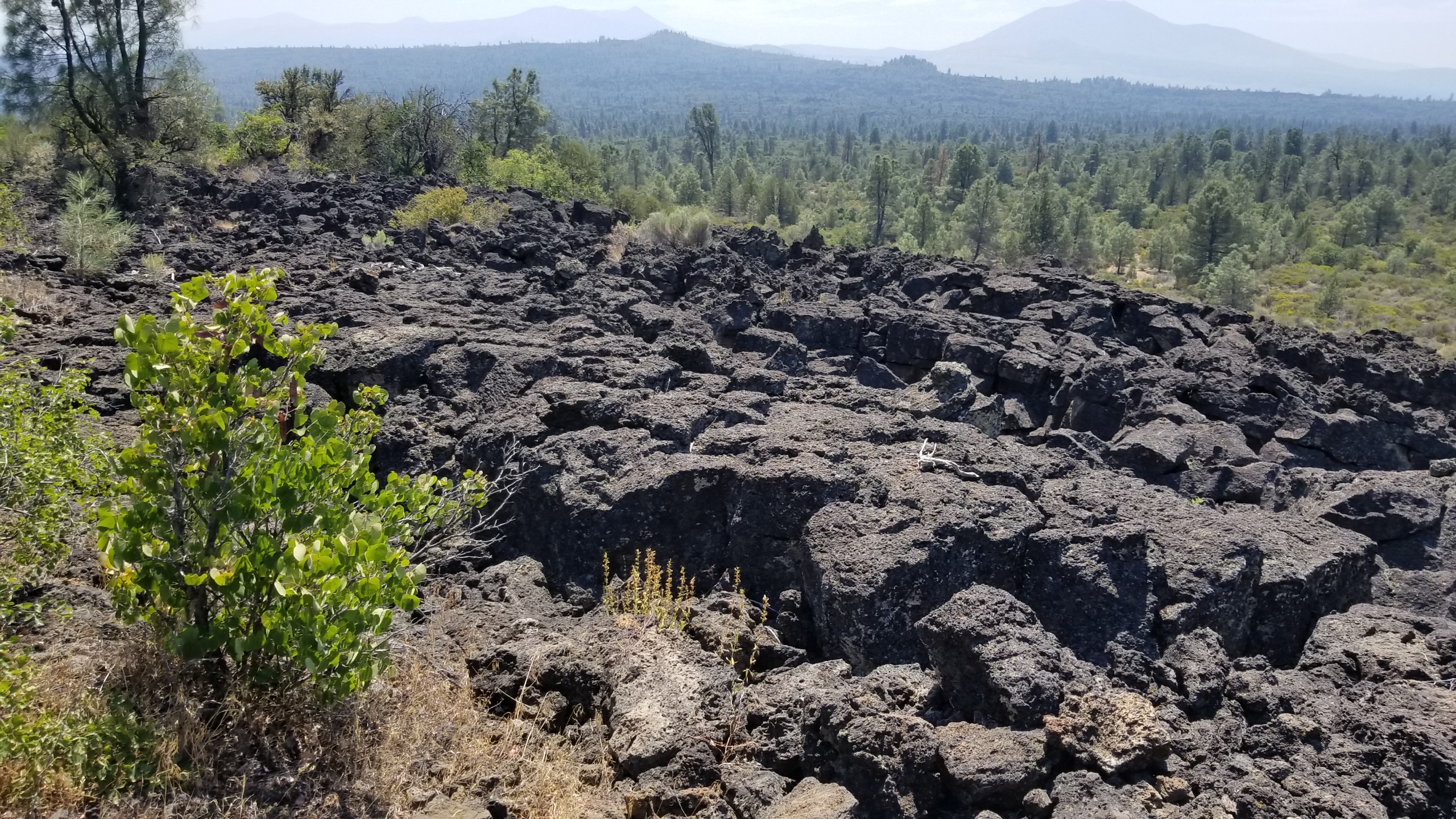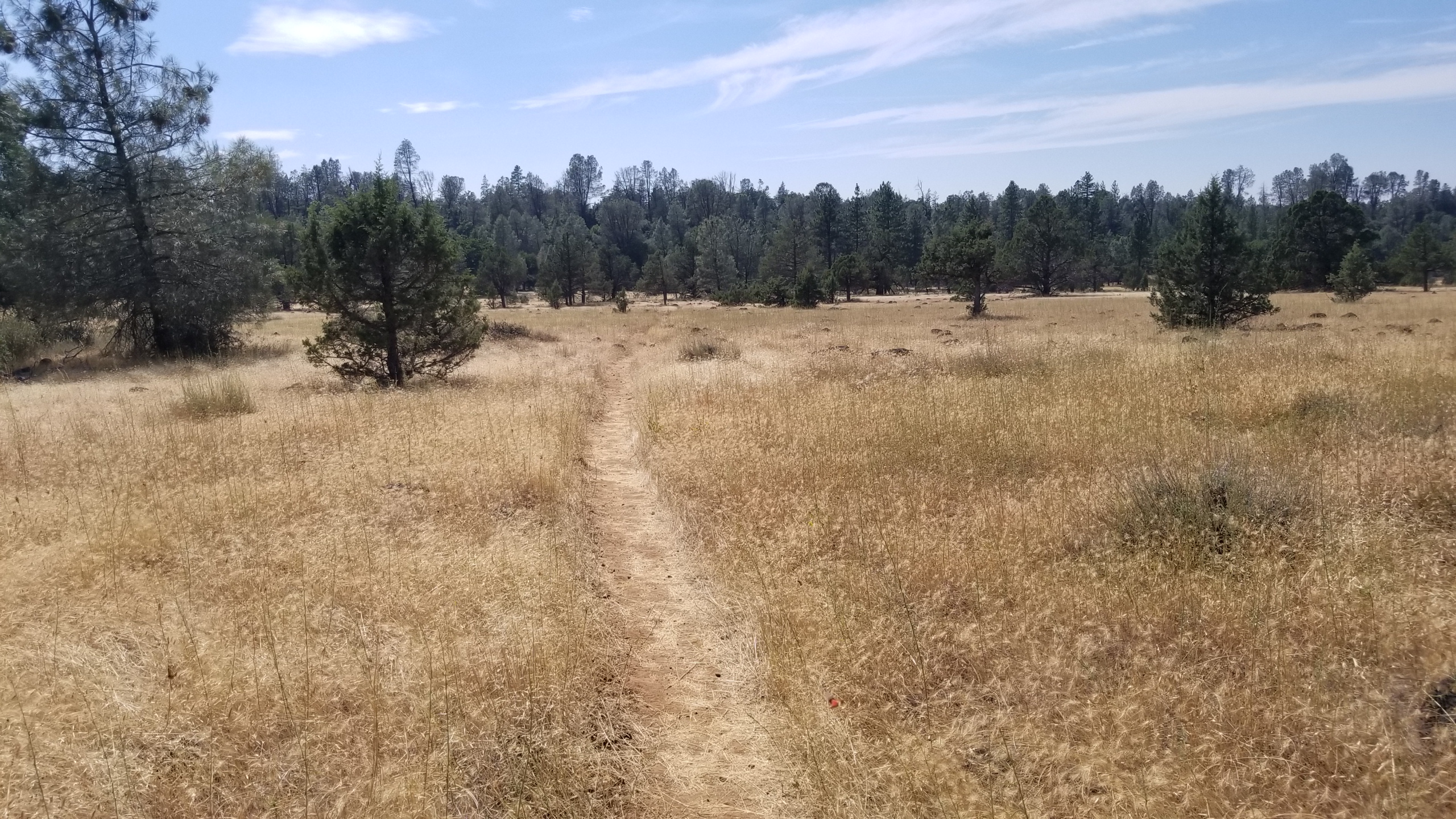 The next few miles dragged on, but funally I came to the creek I most despriratly needed to keep me goign. The water was cool and the 3 fellas I saw earlier were breaking nearby. I chatted with them again and finally pressed on. The scenery totally changed and I was in this lysh Oasis. There were lakes with life abound: birds, squirrel, geese, pelecans, it was all around!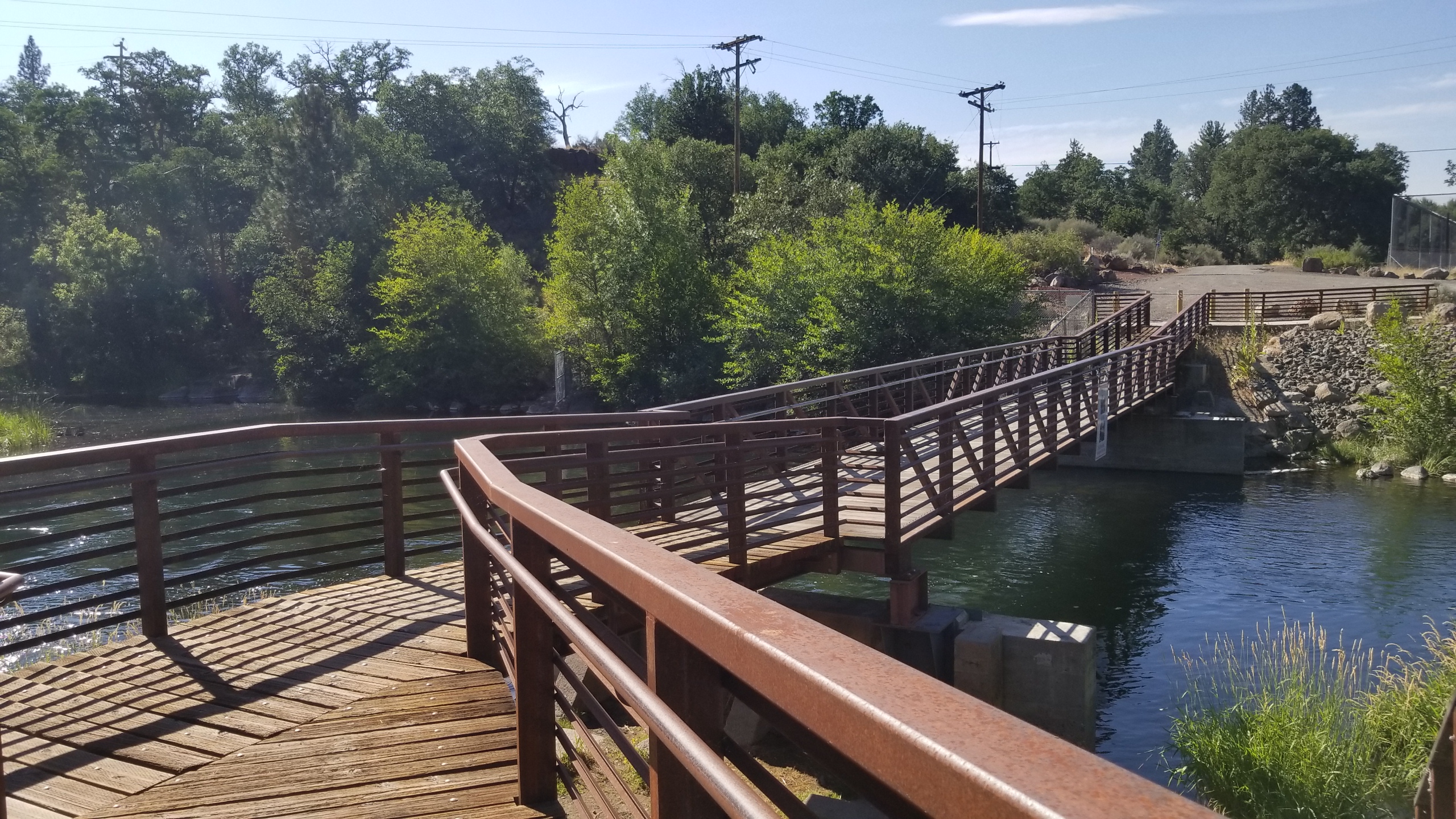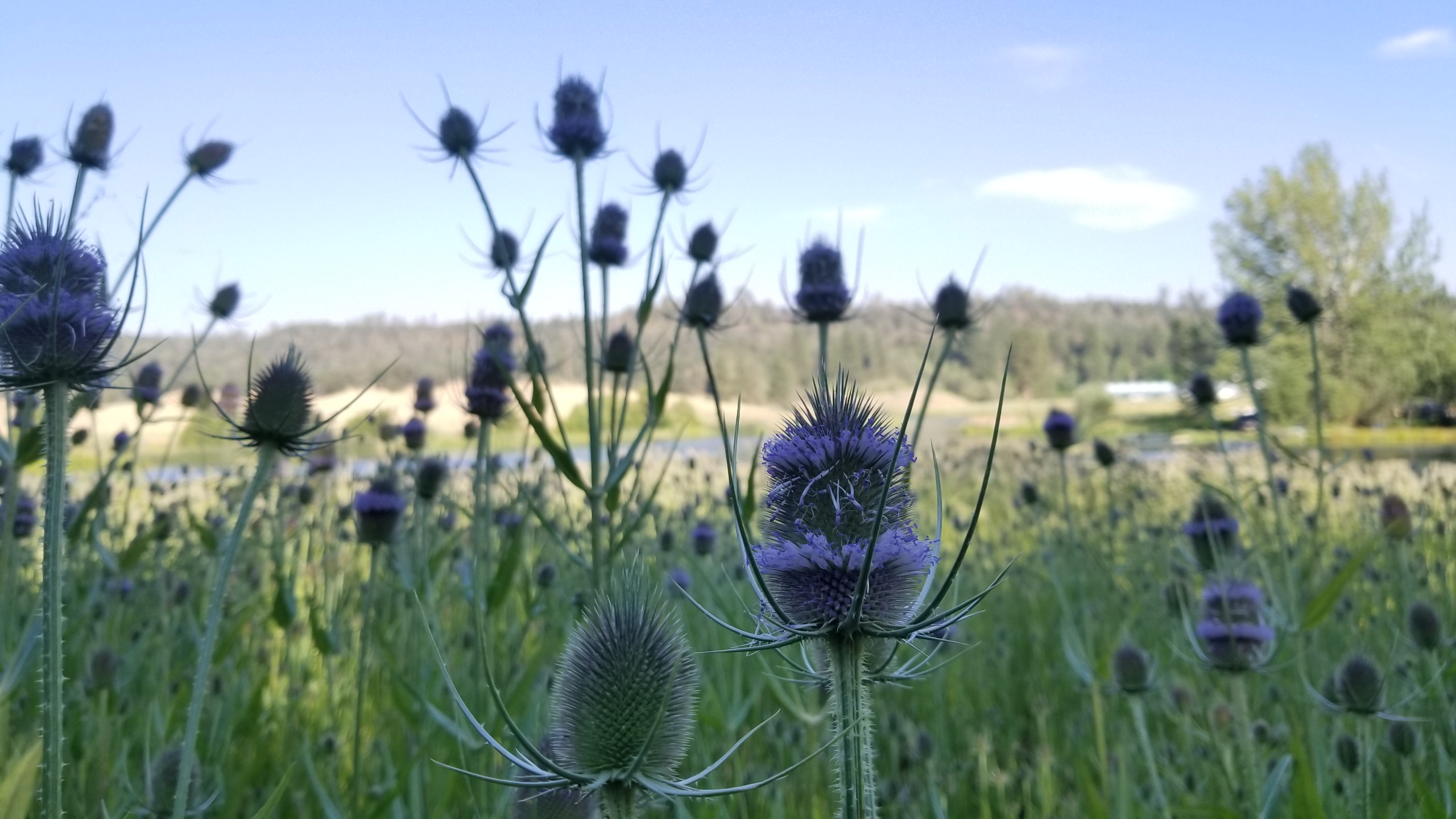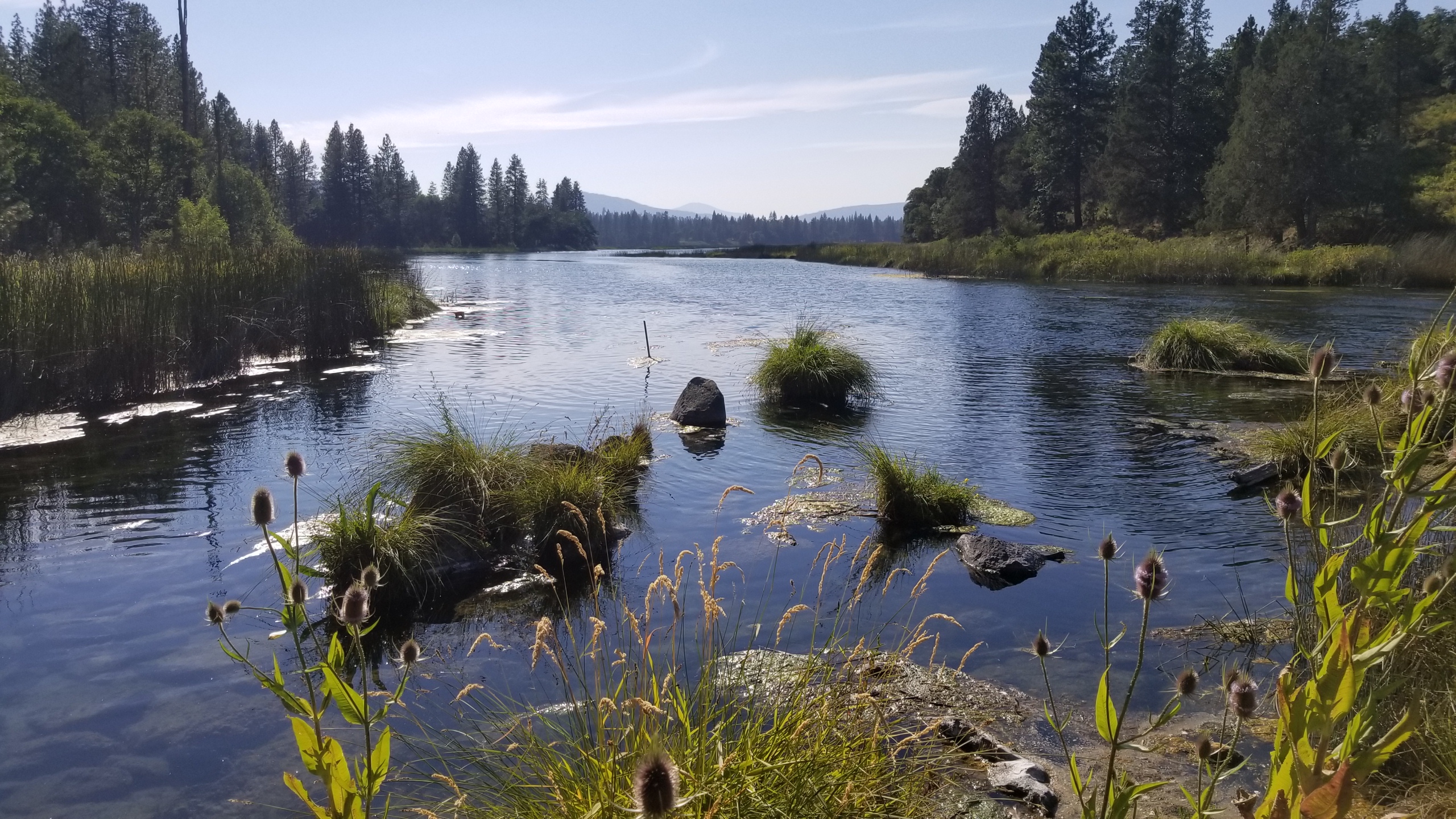 After taking in the scenery I trekked on through the trees until coming to Berny Ranch turnoff where BearCan and myself planned to meet. I pulled in and saw Fuji and her boyfriend who had some from Holland to trel with her for some time. We caught up before I went and checked out the Ranch. There was lemonade, burritoes, showers, laundry, and a store to resuppply. I got clean, did some laundry and stuffed myself before deciding I sitll needed a few miles before sleeping.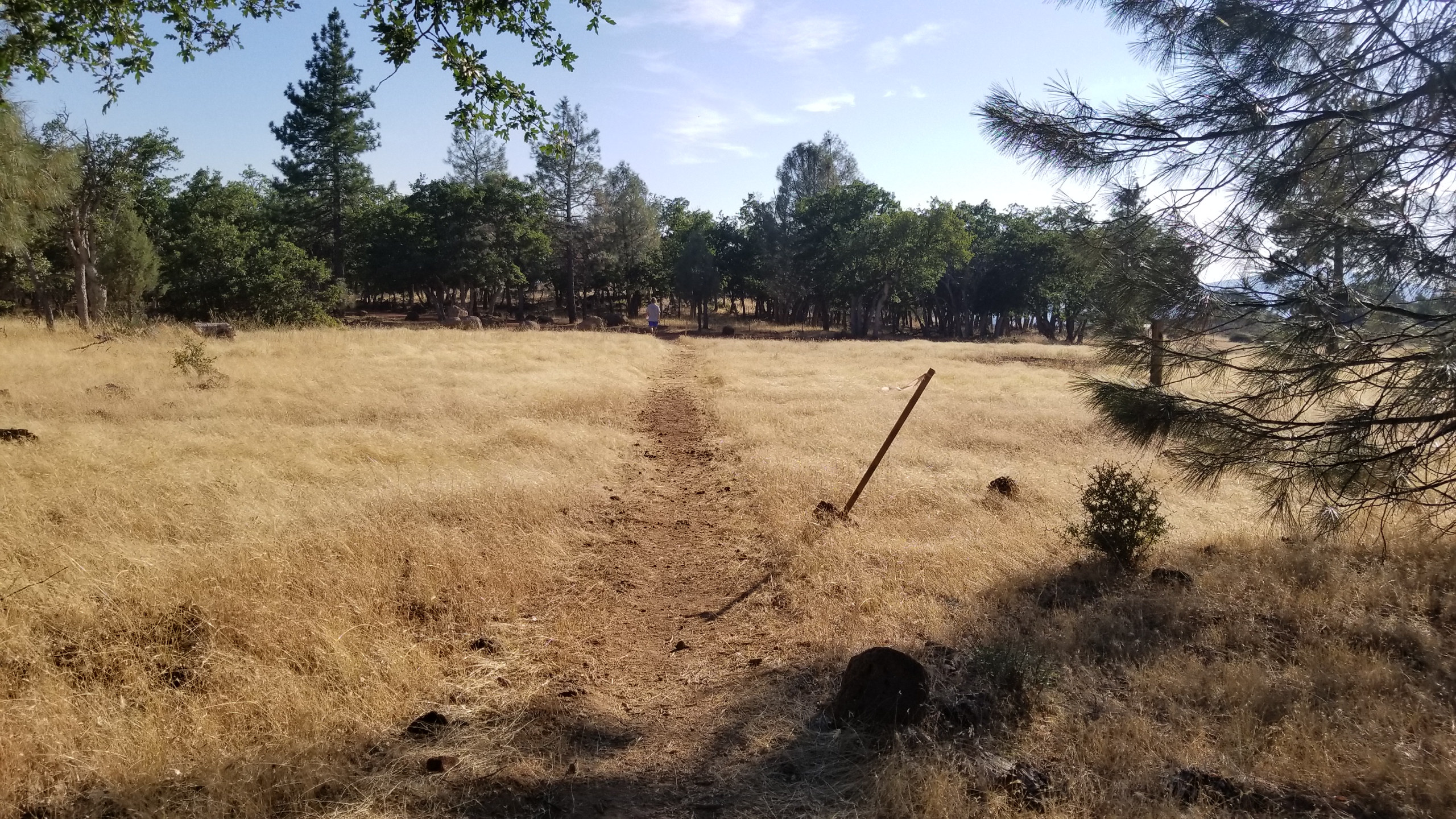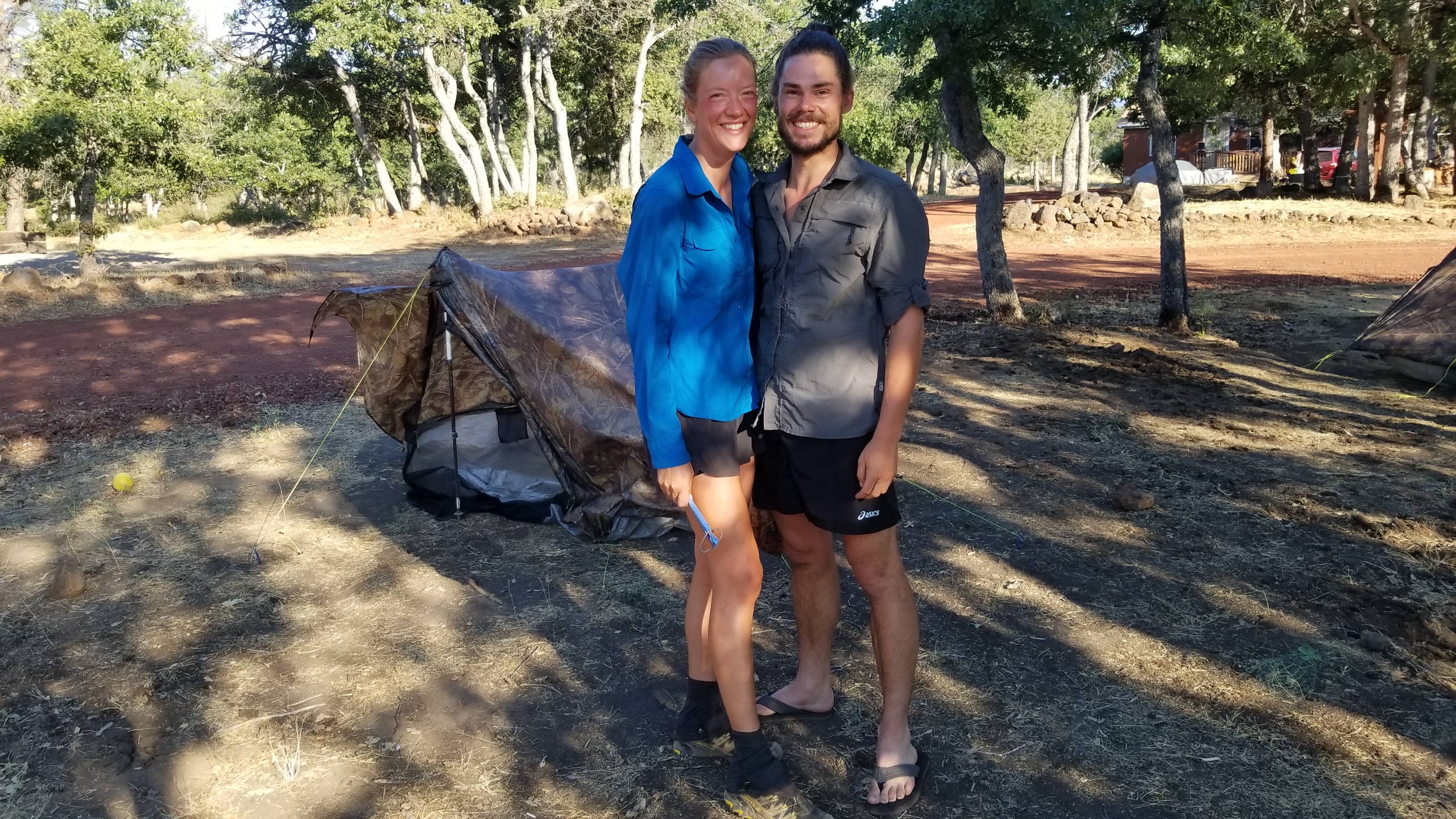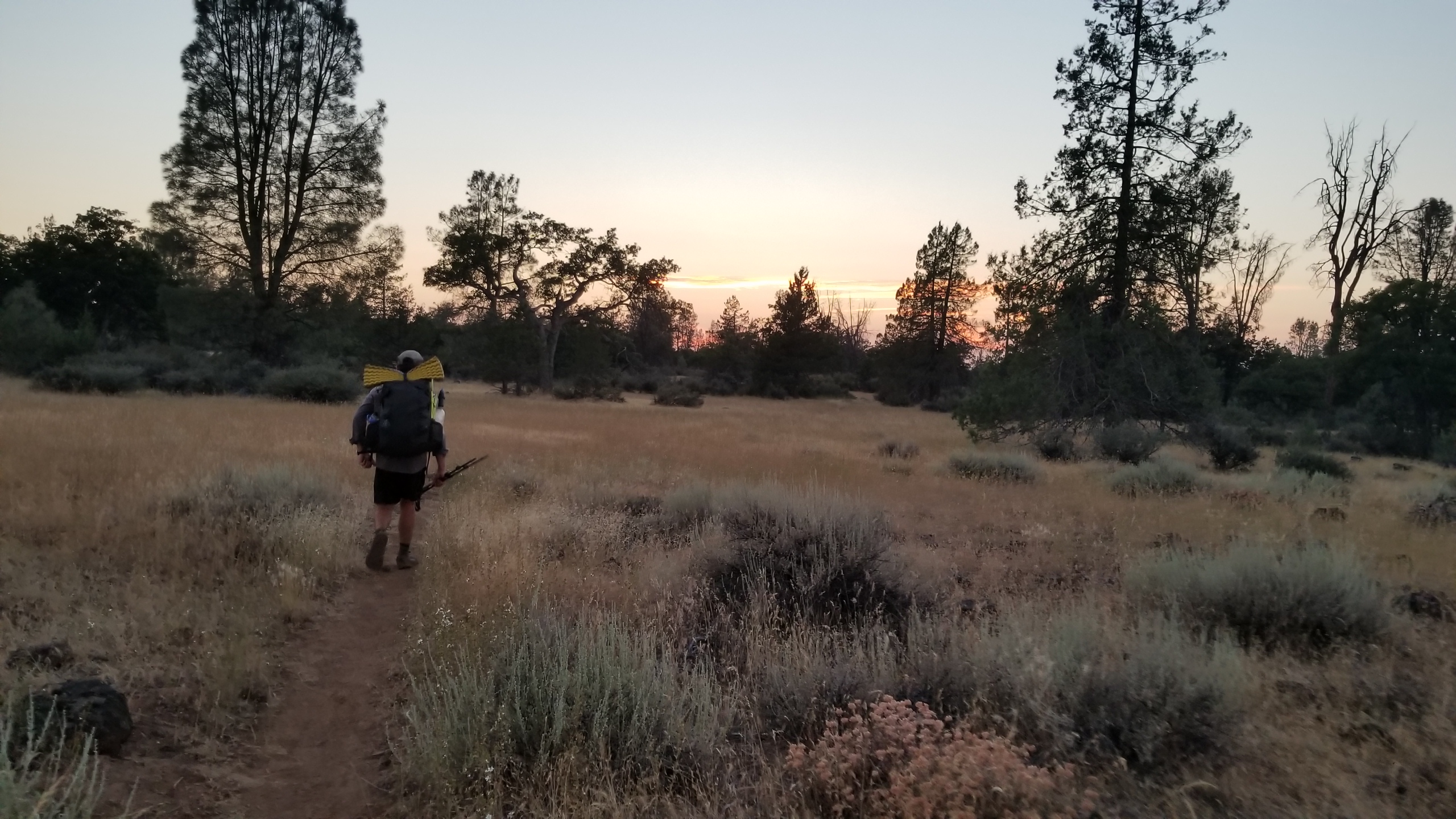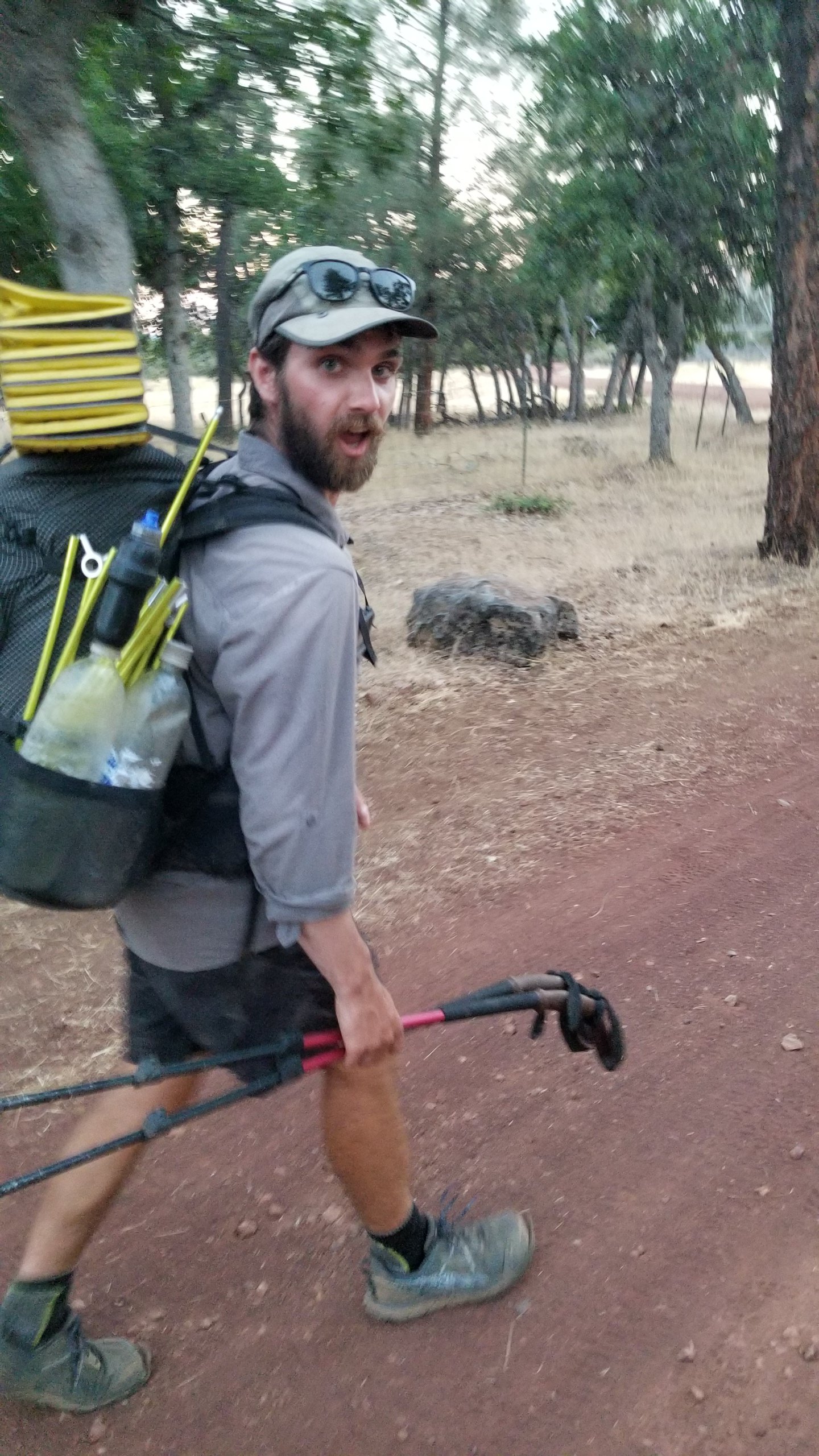 BearCan and I pushed out tpgether after charging our battery packs as far as we could in the time we had. We trekked the next few miles as the sun set, and after I got my 30 miles done I set up camp. Bearcan had bigger plans and decided to press a few more before calling it quites. We said goodbye, hopefully ill see him again before all this is over!
Hiker Profile:
BearCan (Vincent) 22, From Montreal Canada, he is a huge foodie, even goes as far to listen to podcasts about food during the day (dangerous move out here haha). He studies Political Science and has taken a break to hike the PCT. When he goes back to Canada he plans to immerse himself in some food oriented courses which will drive him towards his passion. Hes a native French speaker, short in stature to the average, but is a ball of energy, hikes fast, and has a great sense of humor. Always cracking jokes and has a good time, but is very serious about his hiking and pushing himself to meet his finish goal date.