7.18.18
The trail provides.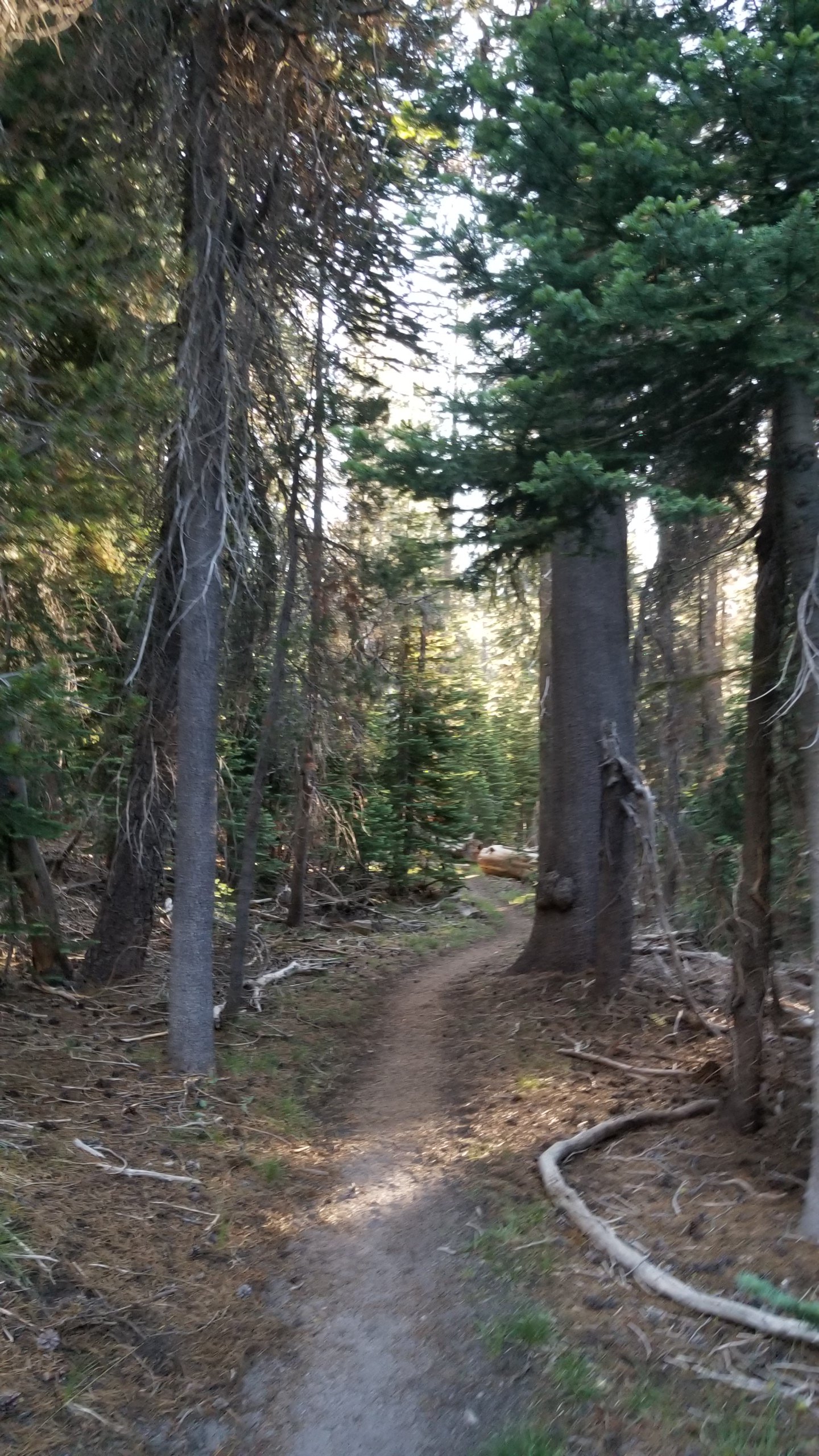 After the hard mental day I had the day before. I needed a win. And of course, the trail provides. The day started out simple enough and the grade was a cool rolling chillfest compared to the last few days and I really needed it.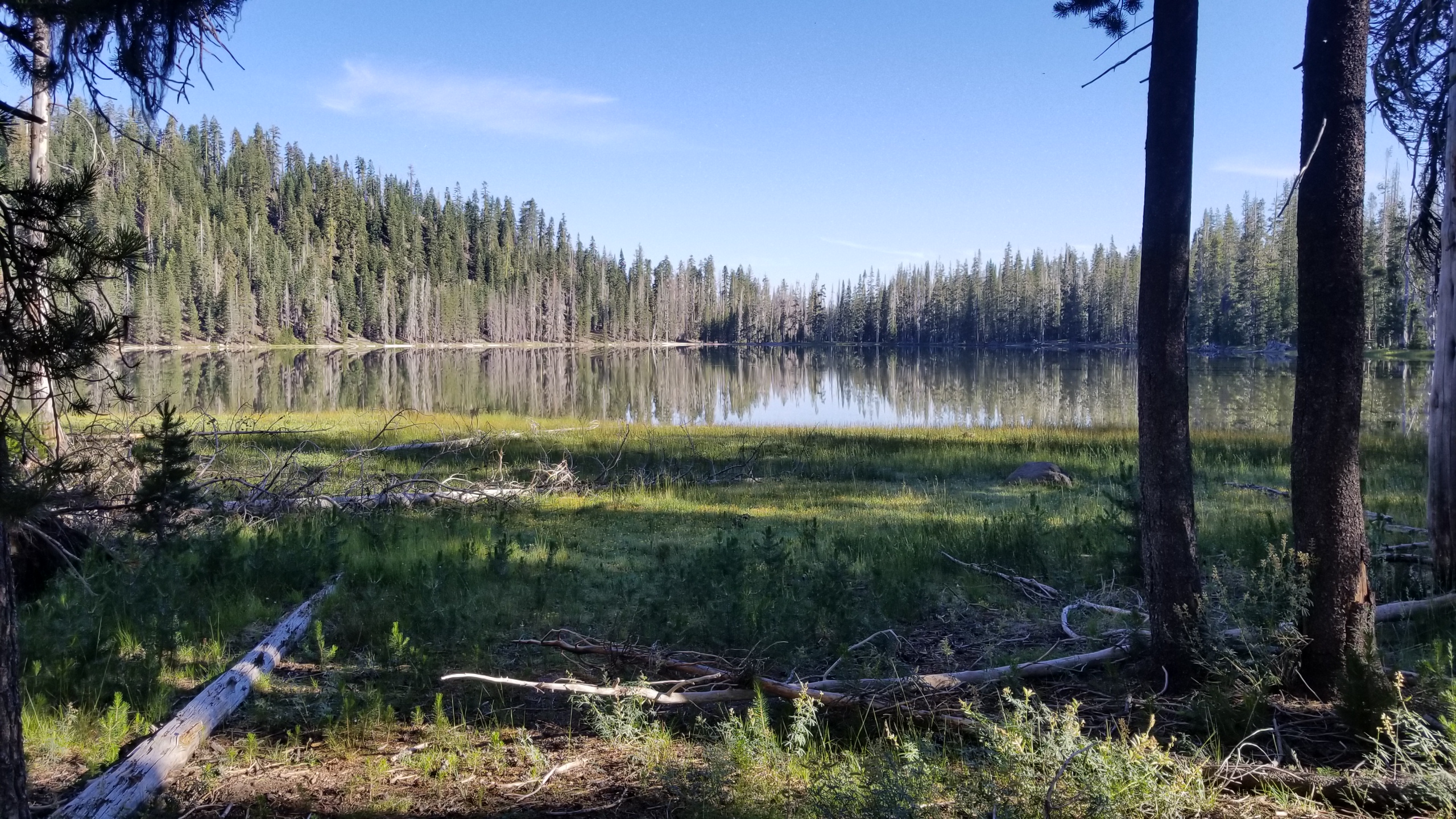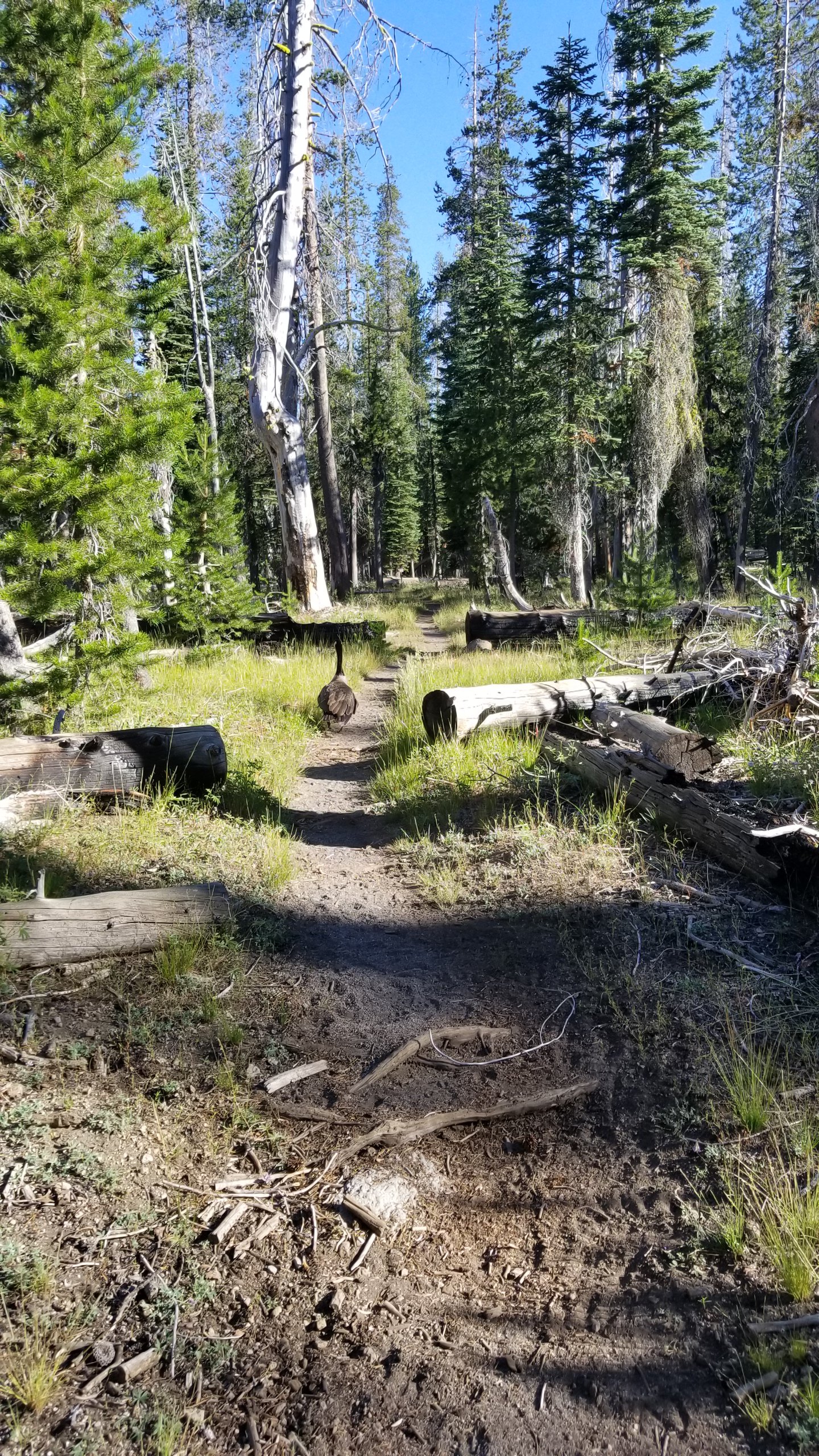 I glided along in the morning light before finally coming to a large burn area. I am not sure why, but it seemed to be more deer travel than foot travel! I trekked on and it reminded me of some trails in arizona, a little bit of home to cheer me up. I looked up and saw a healthy deers bounding along headed away from me. I soon passed a nice big lake where I grabbed water from the next few miles.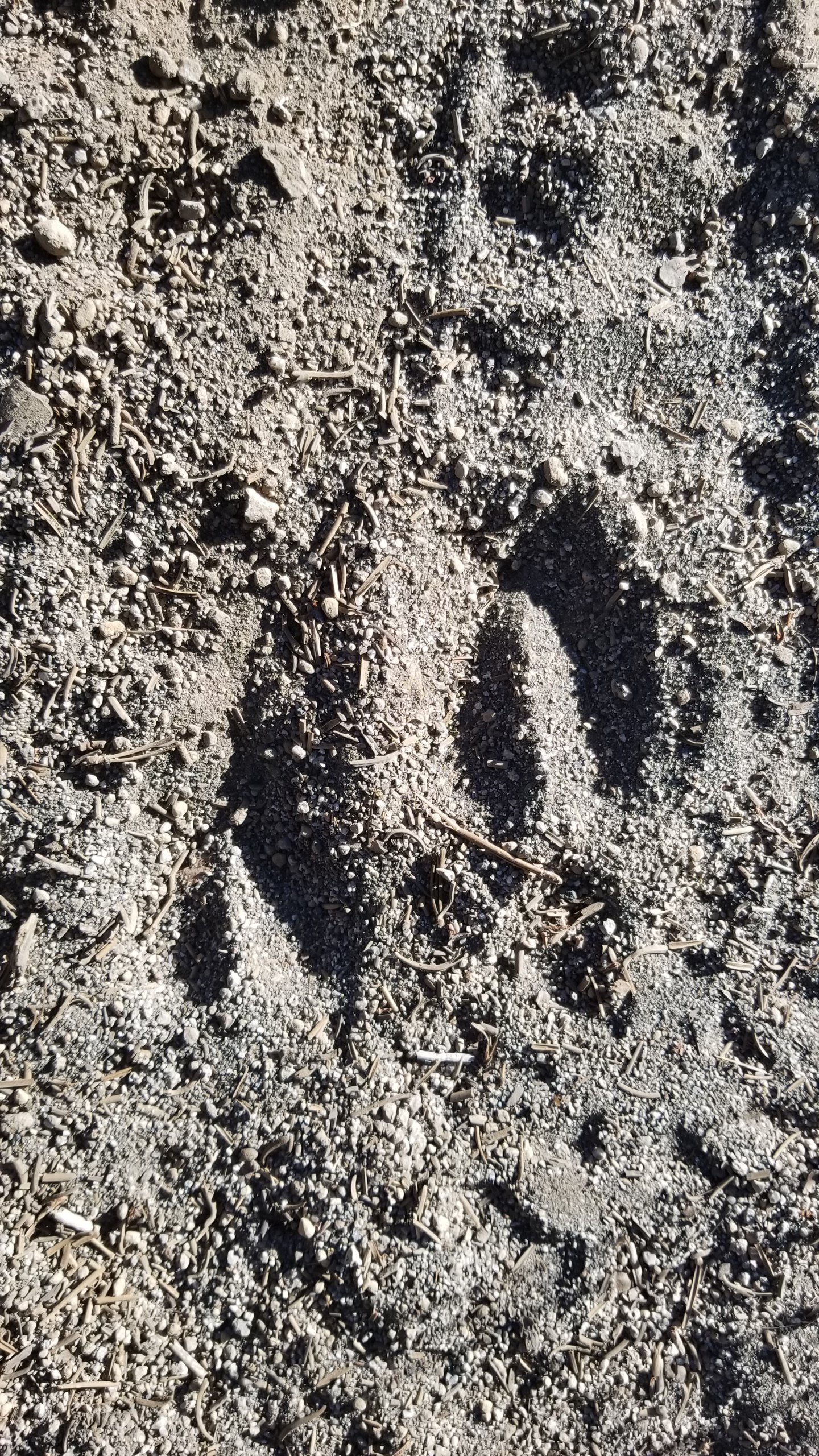 There seemed to be almost no one out. I only ever saw 2 day hikers on the trail and bearCan was somewhere behind me enjoying a slow morning. The burn area soon turned to pines and manzanita and I plopped down for a quick break. Cool whisper of wind through the pine tops was so welcoming and I enjoyed every minute of it.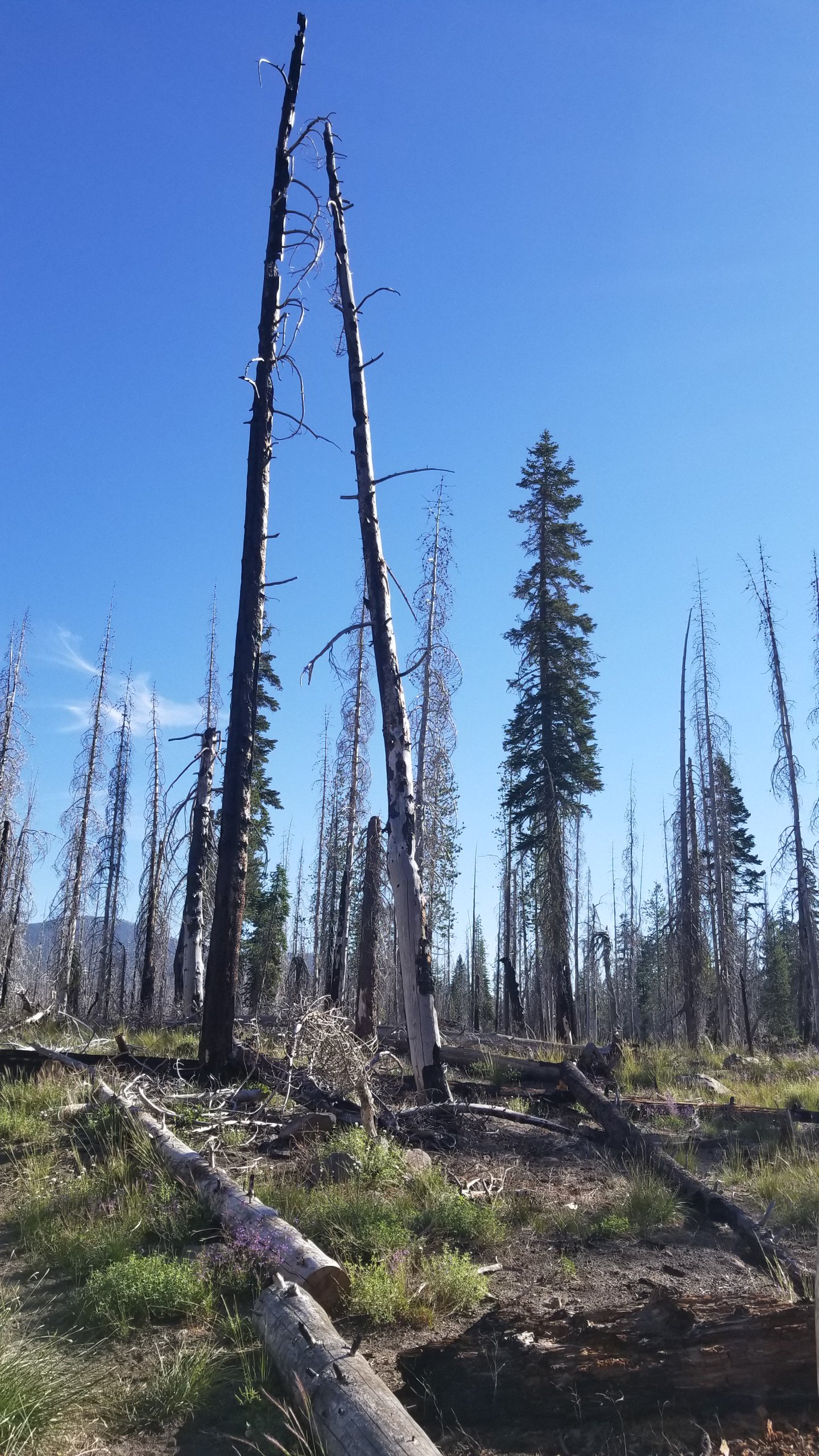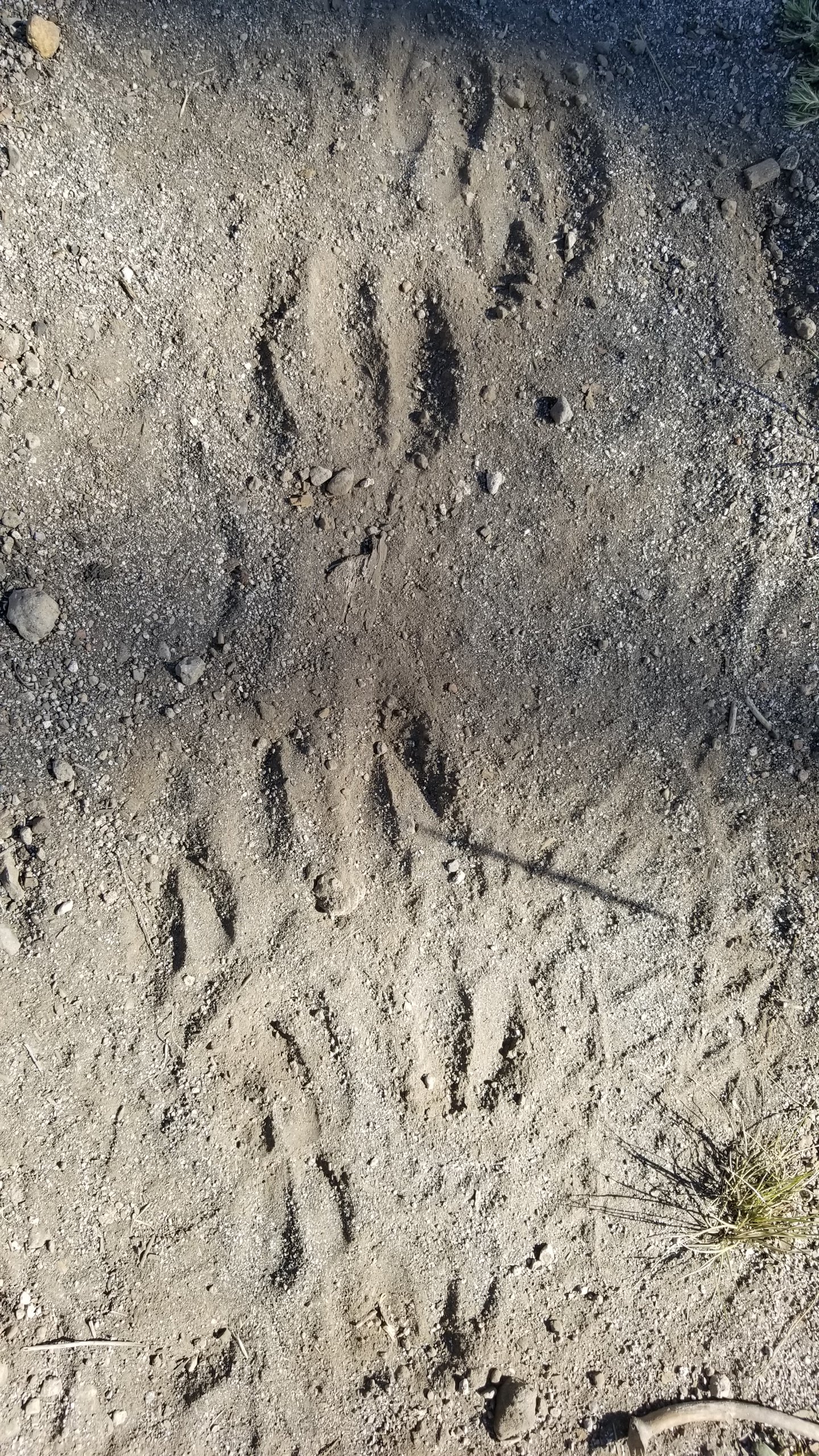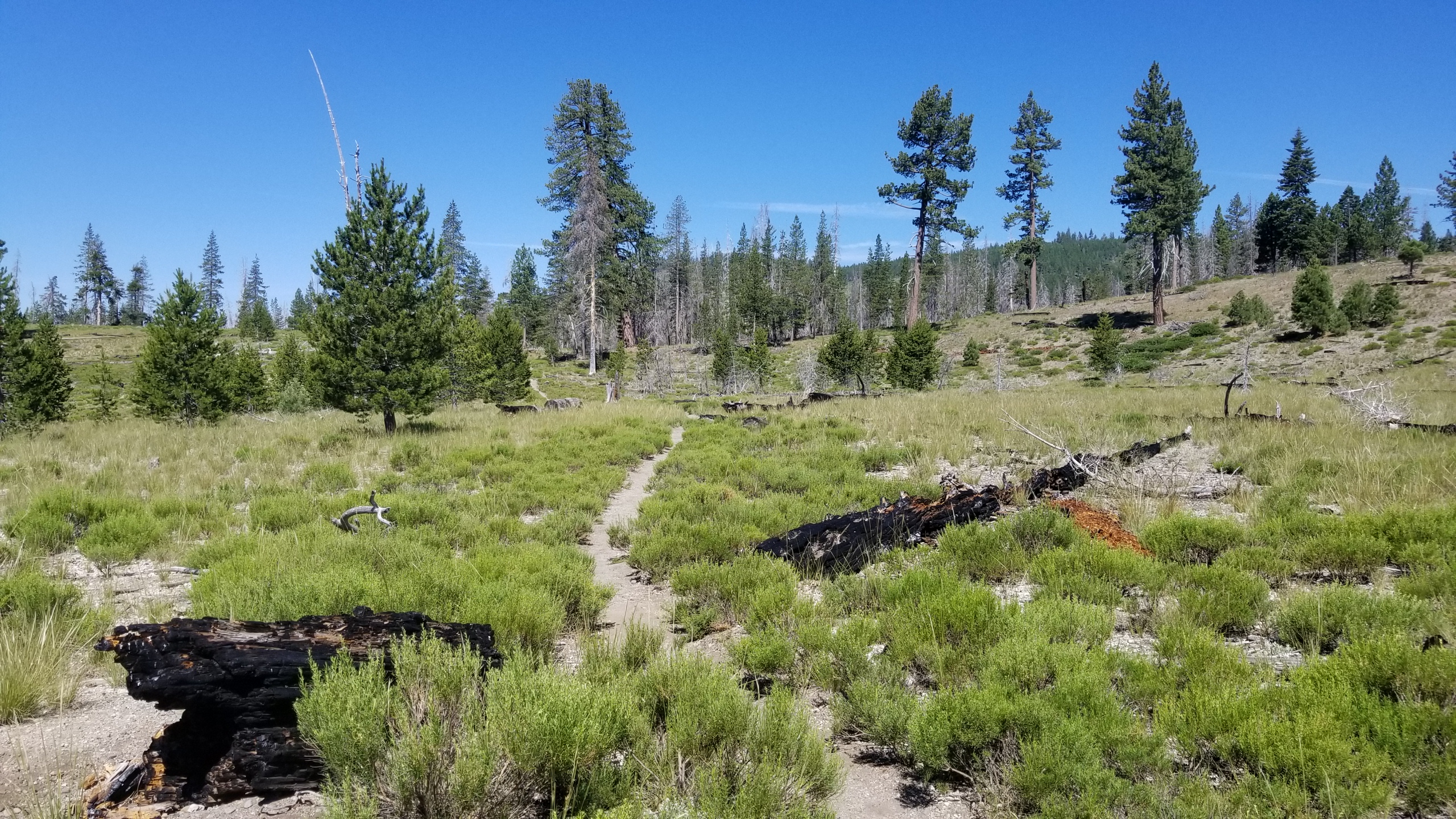 I pressed the next few miles through the froest and soon I could hear Hat Creek in the distance. I was fine on water, but for some reason the creek sounded so inviting and cool that it made my mouth dry. I soon arived at its banks and plopped down for lunch just as BearCan pulled up.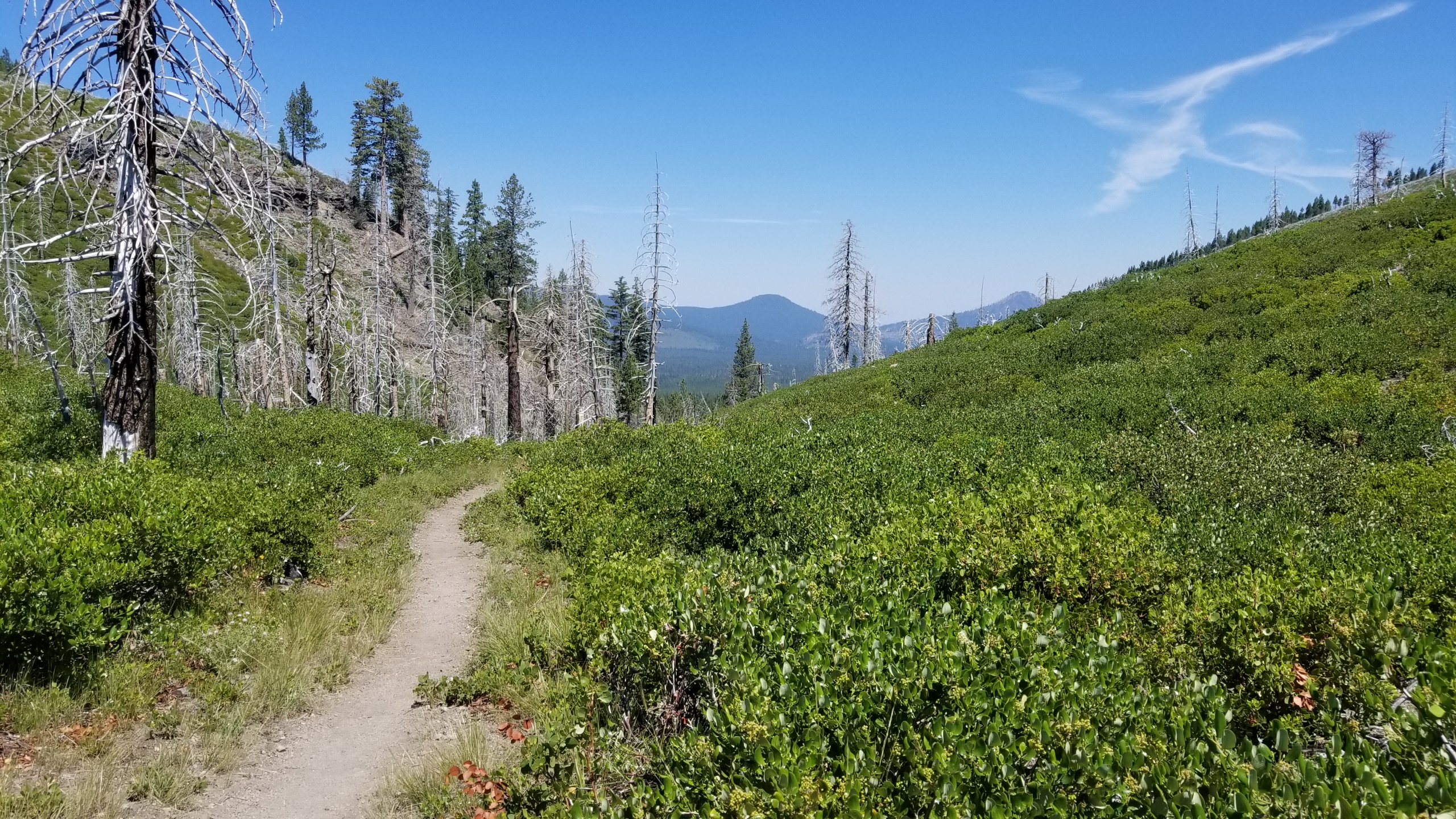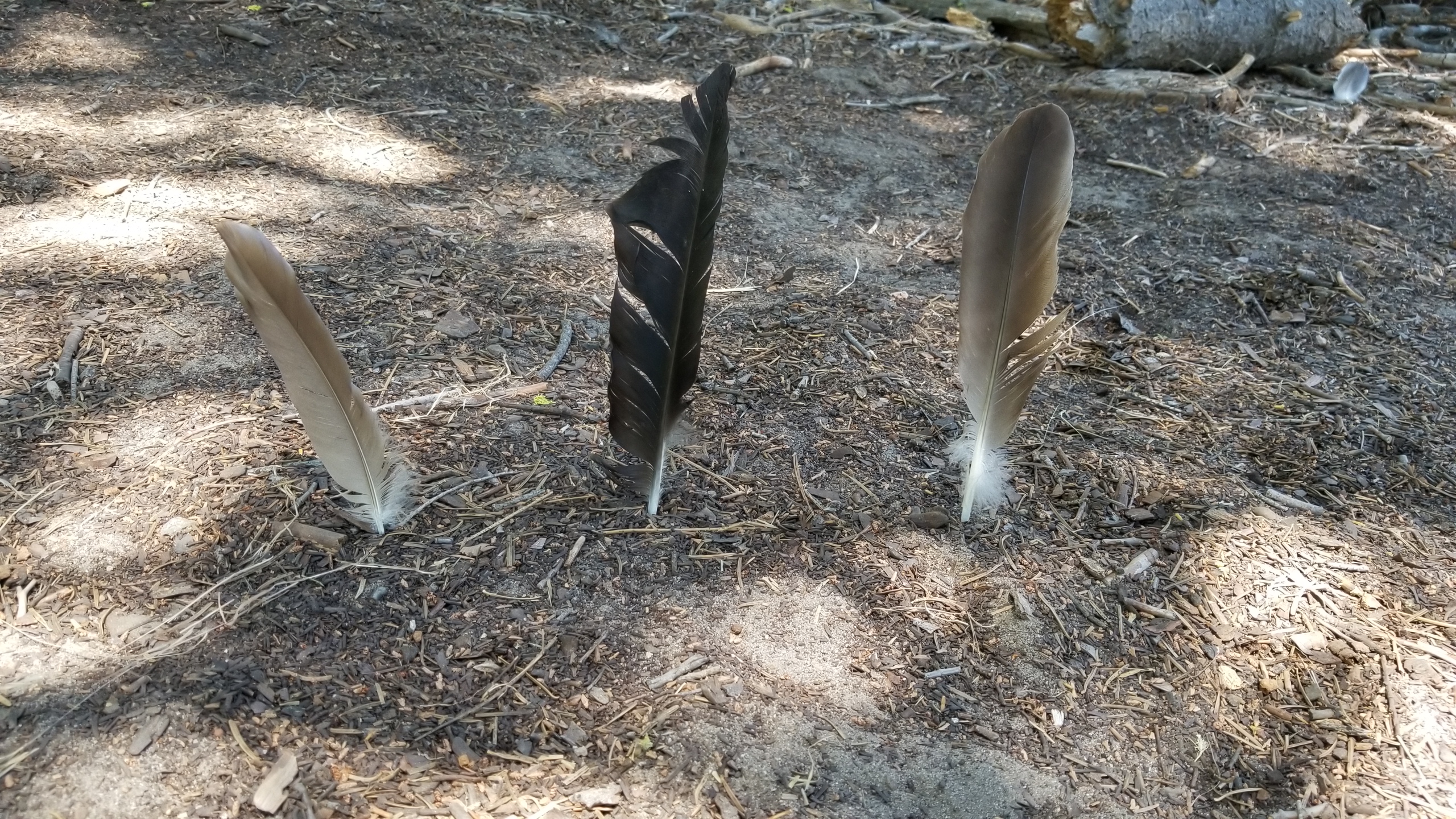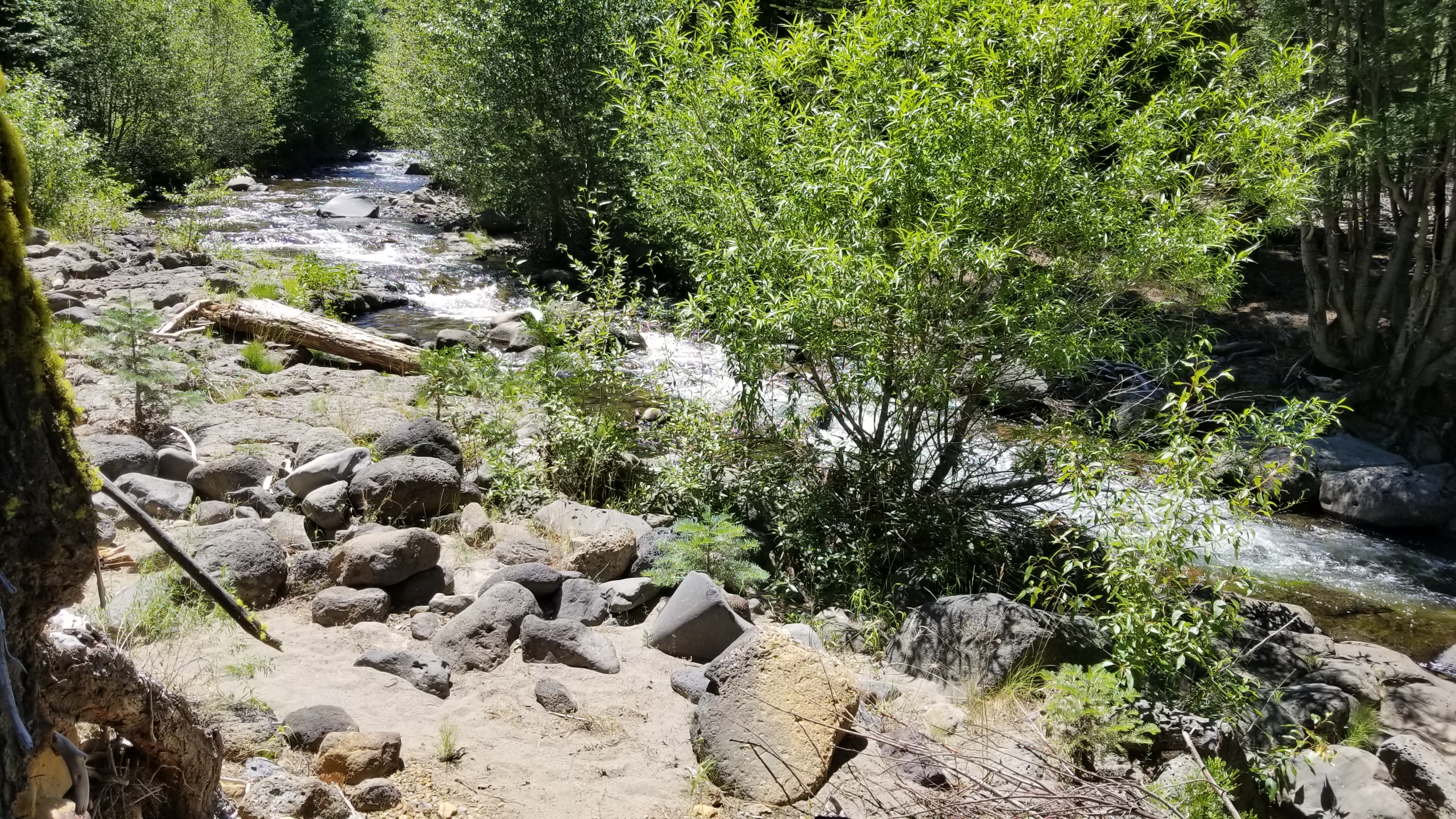 We chatted on and chilled out before pushing the last 7 miles to Old station. There we grabbed a nice lunch from JJ's including a tasty burger and a cold beer. Grabbing some food from the gas station would hold us for the next few days and we pushed out for the next ridge.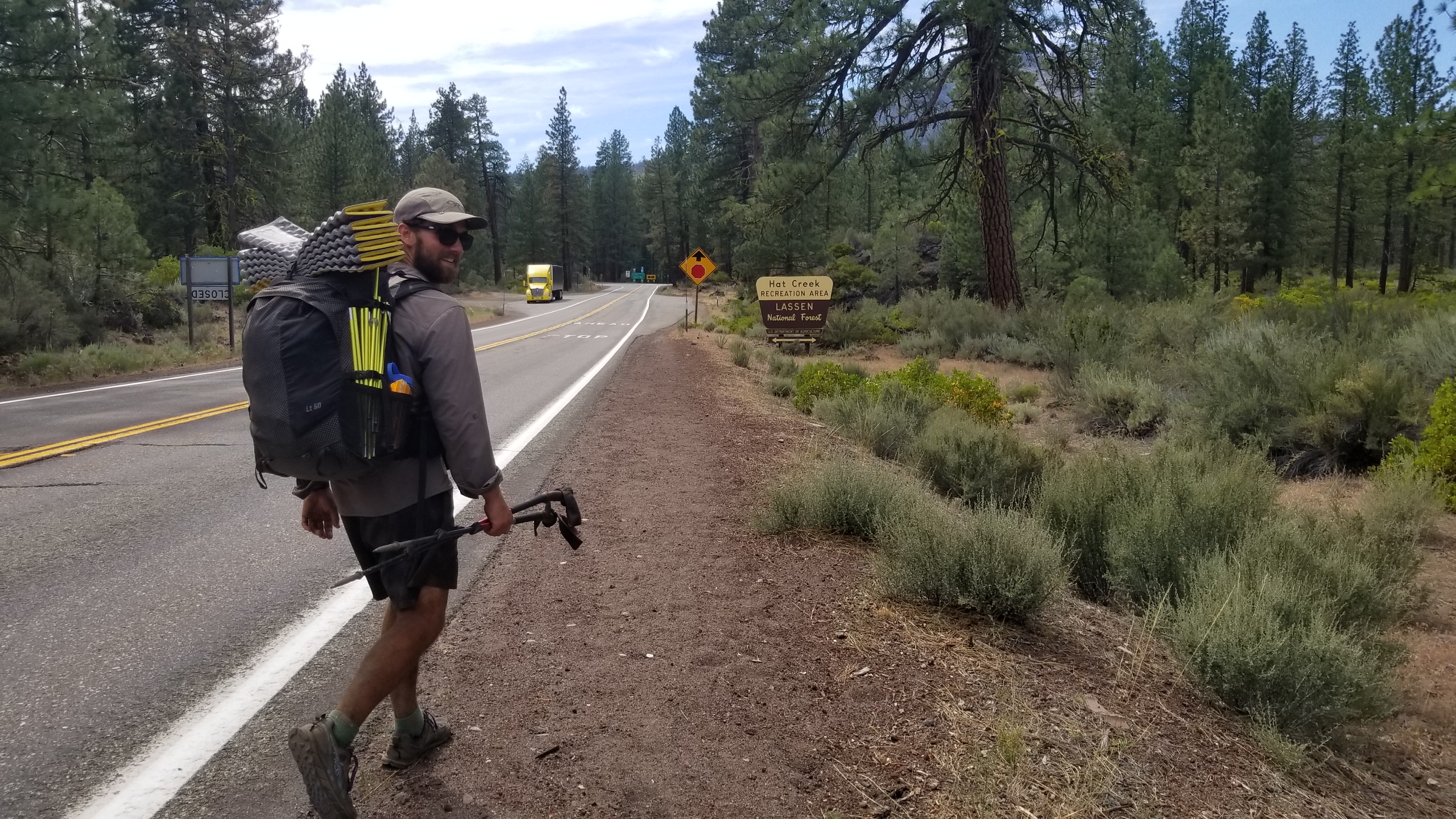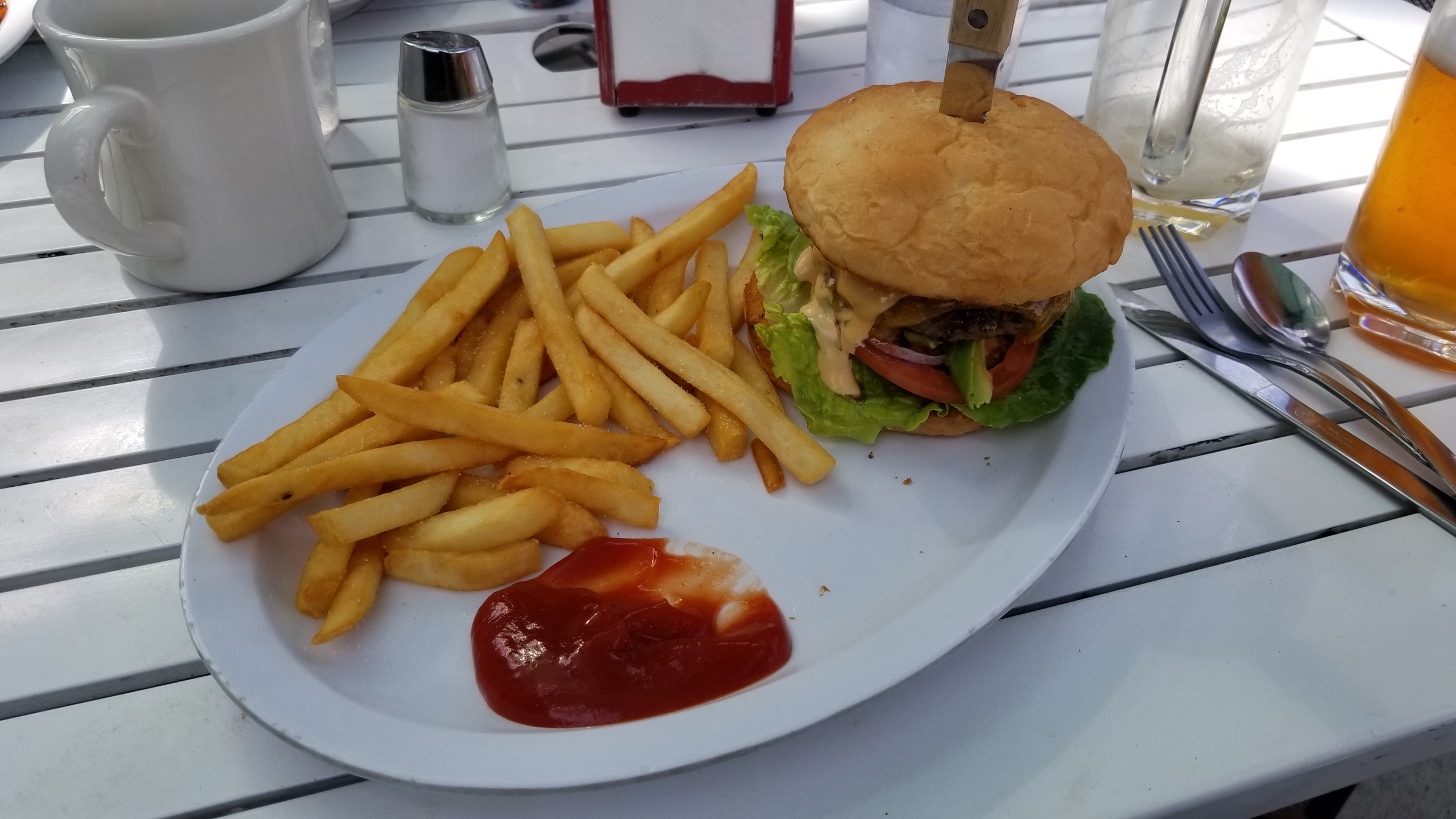 It wasnt long before we had gained a large plateau that overlooked the valley. It seemed that as soon as we did the fireworks went on display. The sunset was incredible! We found a great spot just on the edge of the cliff and took it in as we ate dinner and watched the sun dissapear behind the moutnains. What a way to end a much needed great day!