7.17.18
Quite. This was the first day since I set foot on the trail that the idea entered my mind. It was like a small mouse that finally found himslef in the cleanest house on the block with an all you can eat buffet on the dining room table. It all started with a last alarm and setting off from camp half past 6am.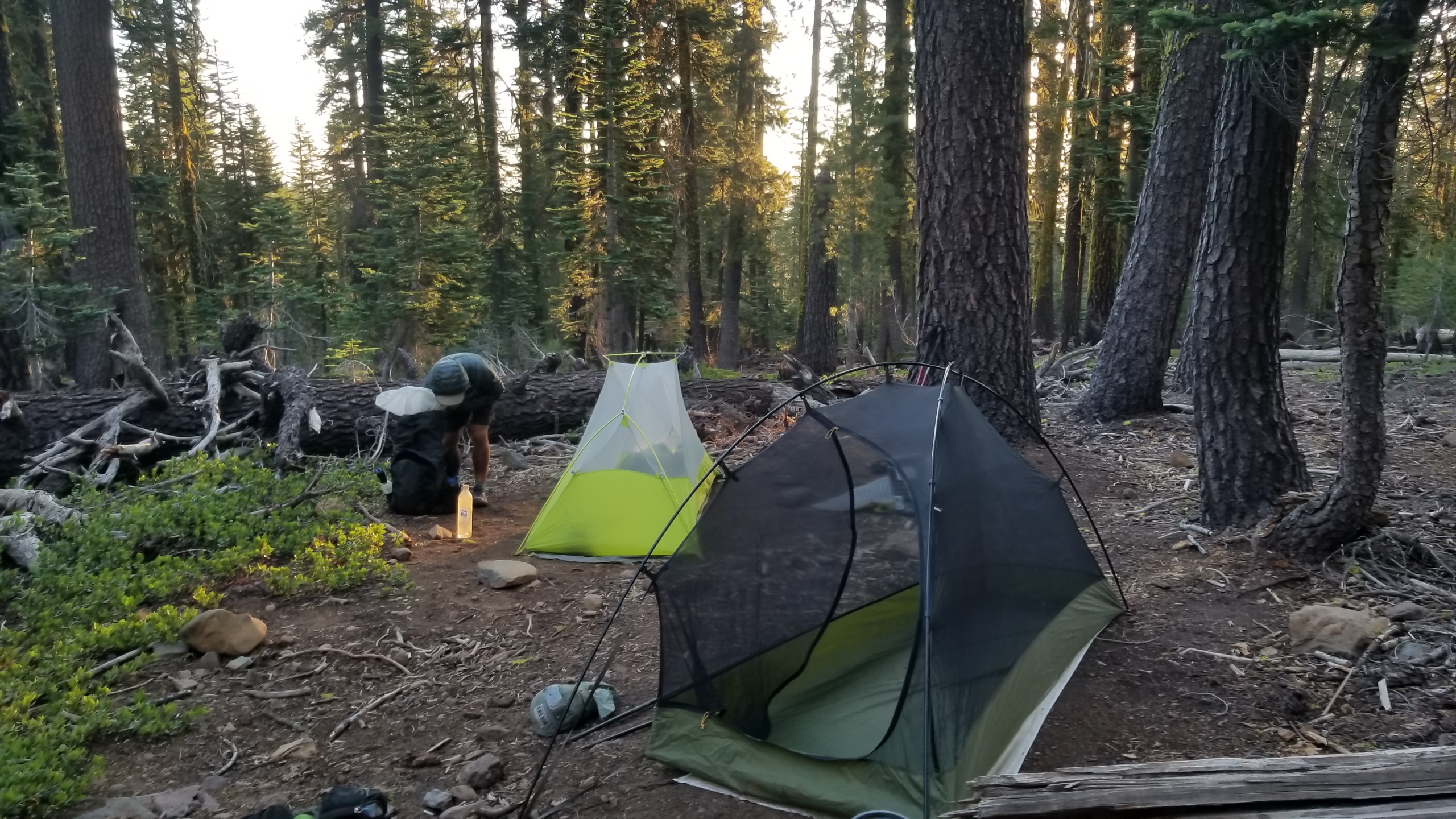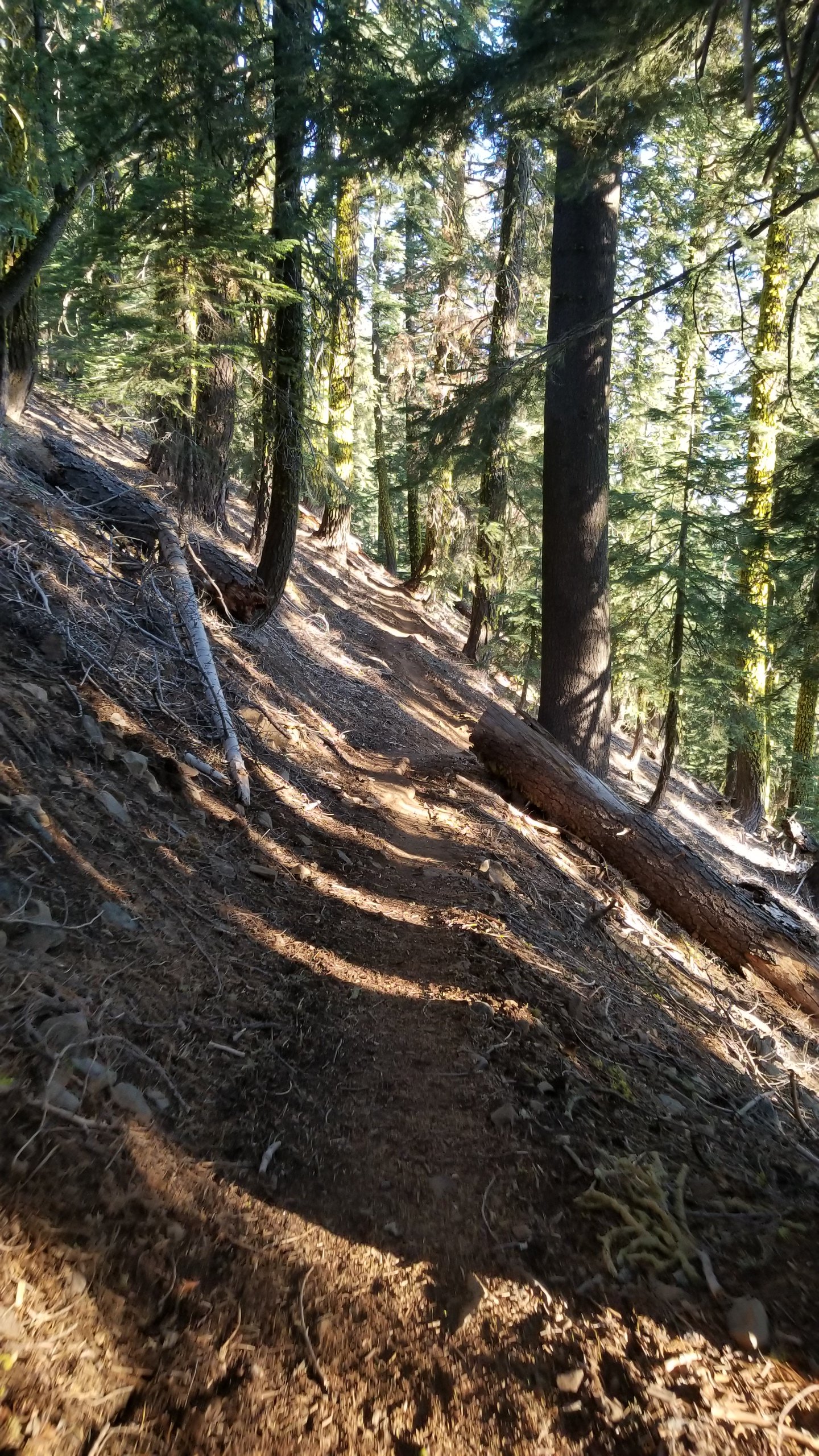 BearCan and I had just hit the halfway point the night before and were determined to get pretty far into the Lasson NP. The goal was 34 miles. I set out as usual, and the day before I had sent a message out to friends to send me some music (as I had none and hadnt listened to any on trail to this point) just to have some motivation when the batteries ran down. After finagling for some lengthy time, I got it to work and put on some of the new tunes. In trekking down the hill we went through a tree cutting area. I got to meet one of the guys, who asked me about the PCT in passing and he laughed when he heard about people dropping out in the first 2 weeks. His name was TearSow, and his hard working stature, face covered in sweat and wood chips made me think of what hard work it takes to do such a job. I could have put an American flag behind him and he would have been a perfect poster for some working man's magazine. After chatting I said goodbye to him and his black and white dog and headed down the trail.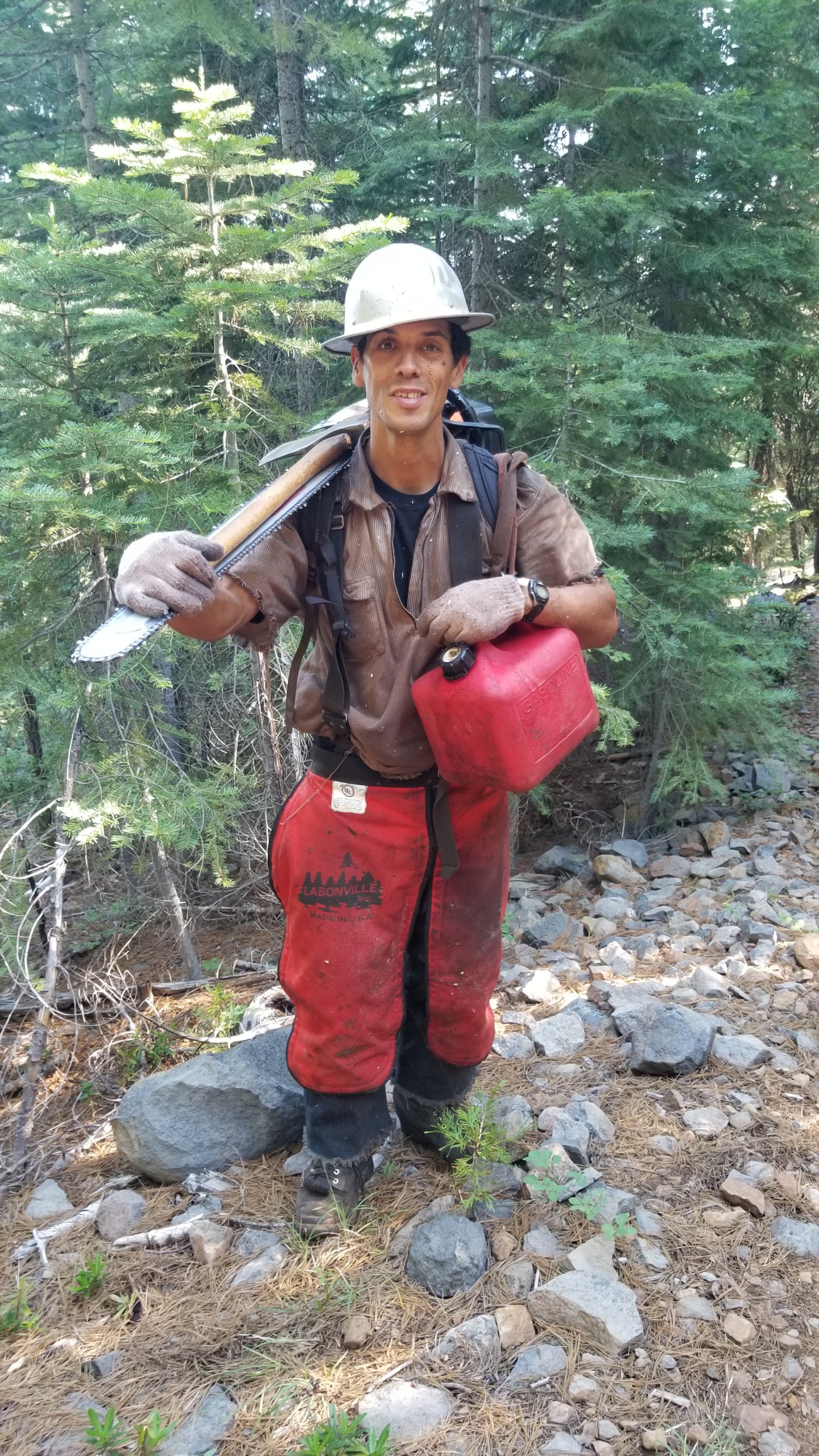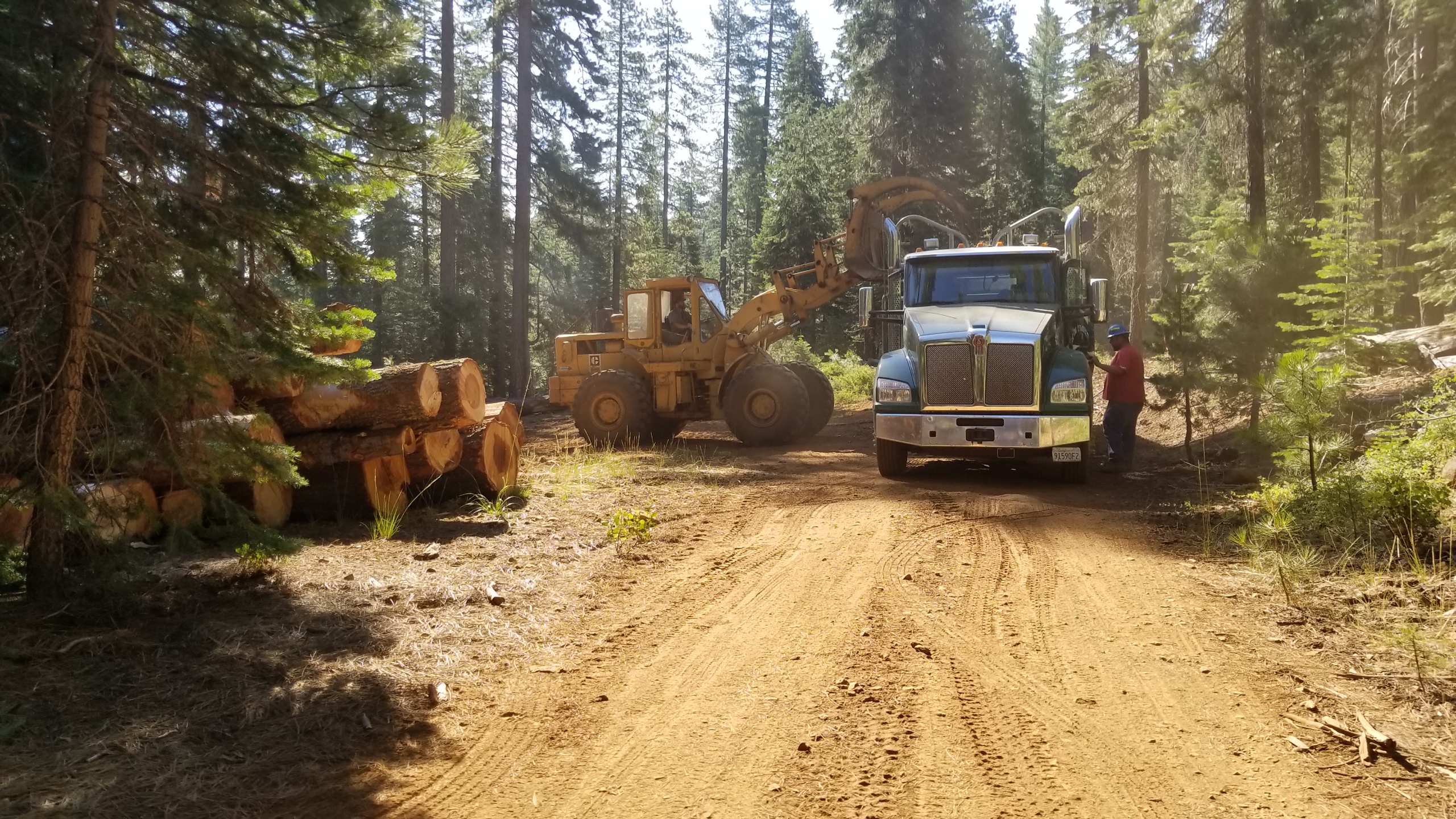 The music was nice for a bit, but I felt like my mojo had run out. I just didnt have the push, the drive as usual. I tried to call some friends when I had signal, quite a few no answers. It seemed like a lot of little things that didnt matter were adding up. Somewhere between the strange headspace and th 8 back to back long miled days my body finally said no. It didnt want to go, my legs hurt, my feet hurt (later I though of the scene in Happy Gilmore where Ben Stiller was being abusive to the grandmothers nitting blankets), and I started mulling all the reasons I was out here over in my head. I thought about being tired, and the heat, the cicadas song reminding me it was hot, and my head pounding. I thought about Arizona, and red rocks, climbing, hanging out with friends and family, cooking a real meal, ice cold drink in my hand and just relaxing in a hammock, going to spend time with my girlfriend. It was not a great place to be, and on top of it I had a splitting headache. I had been chugging water, thinking it was dehydration, but no avail. Just quite . . . I heard the whisper again.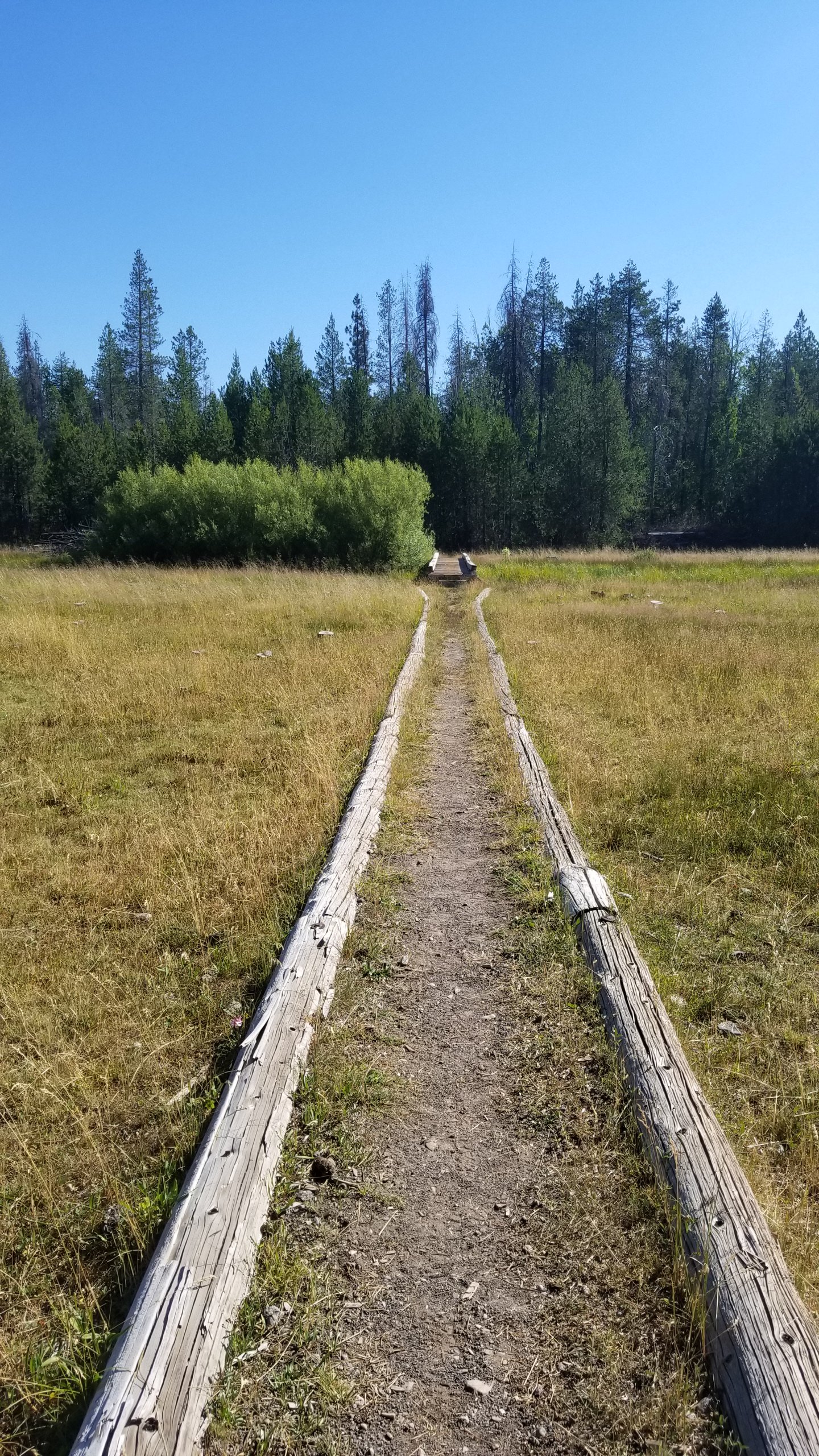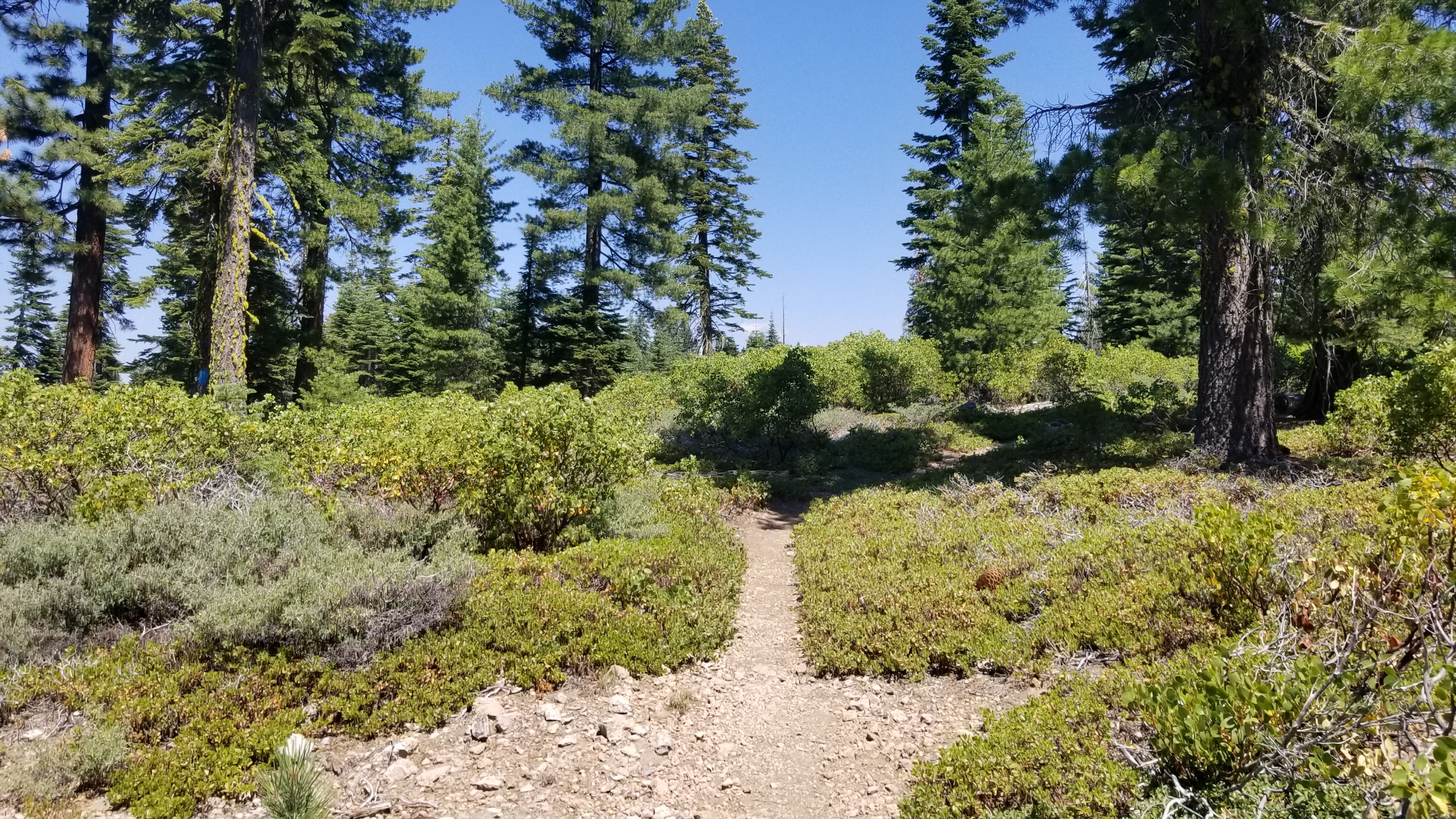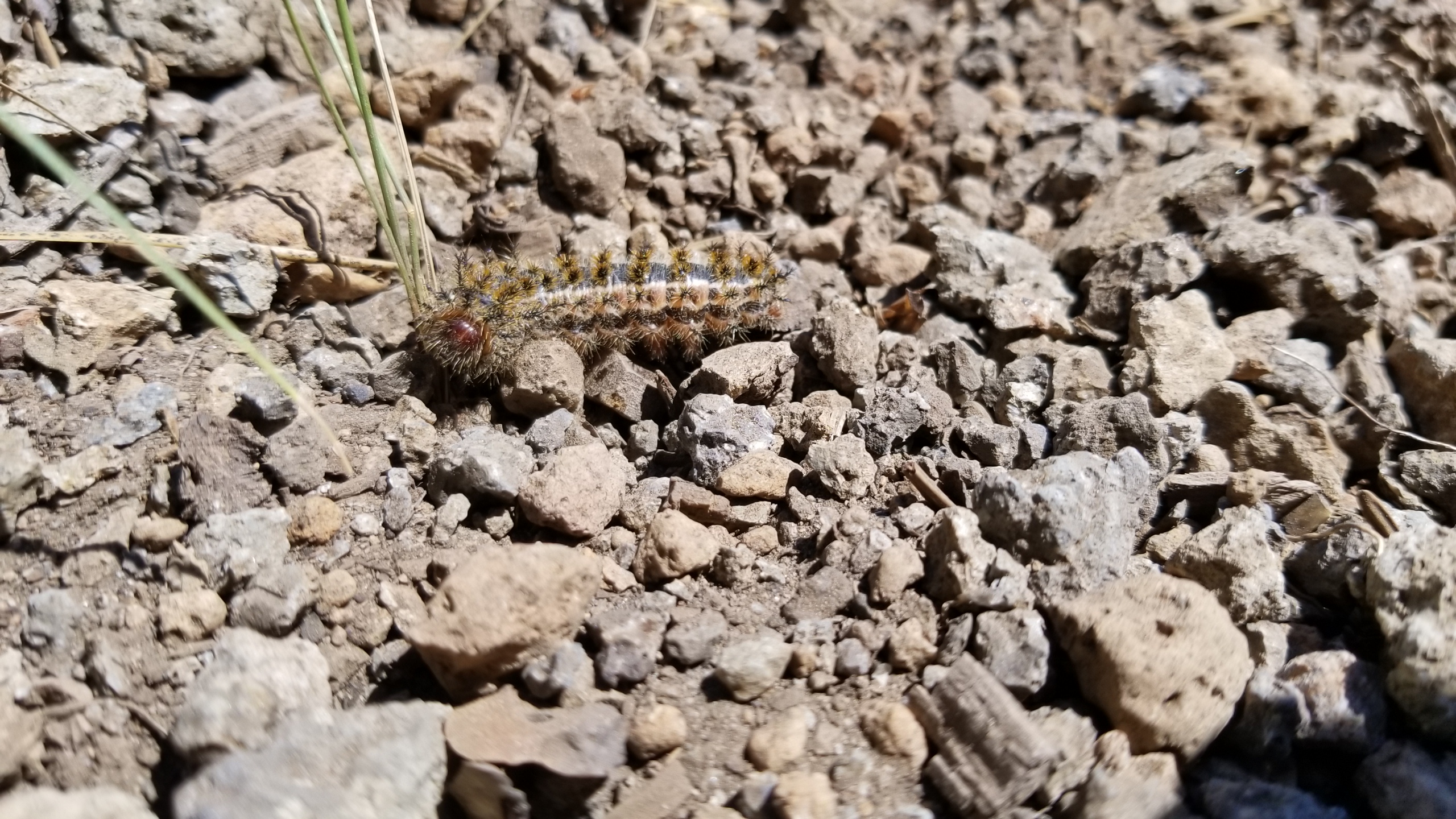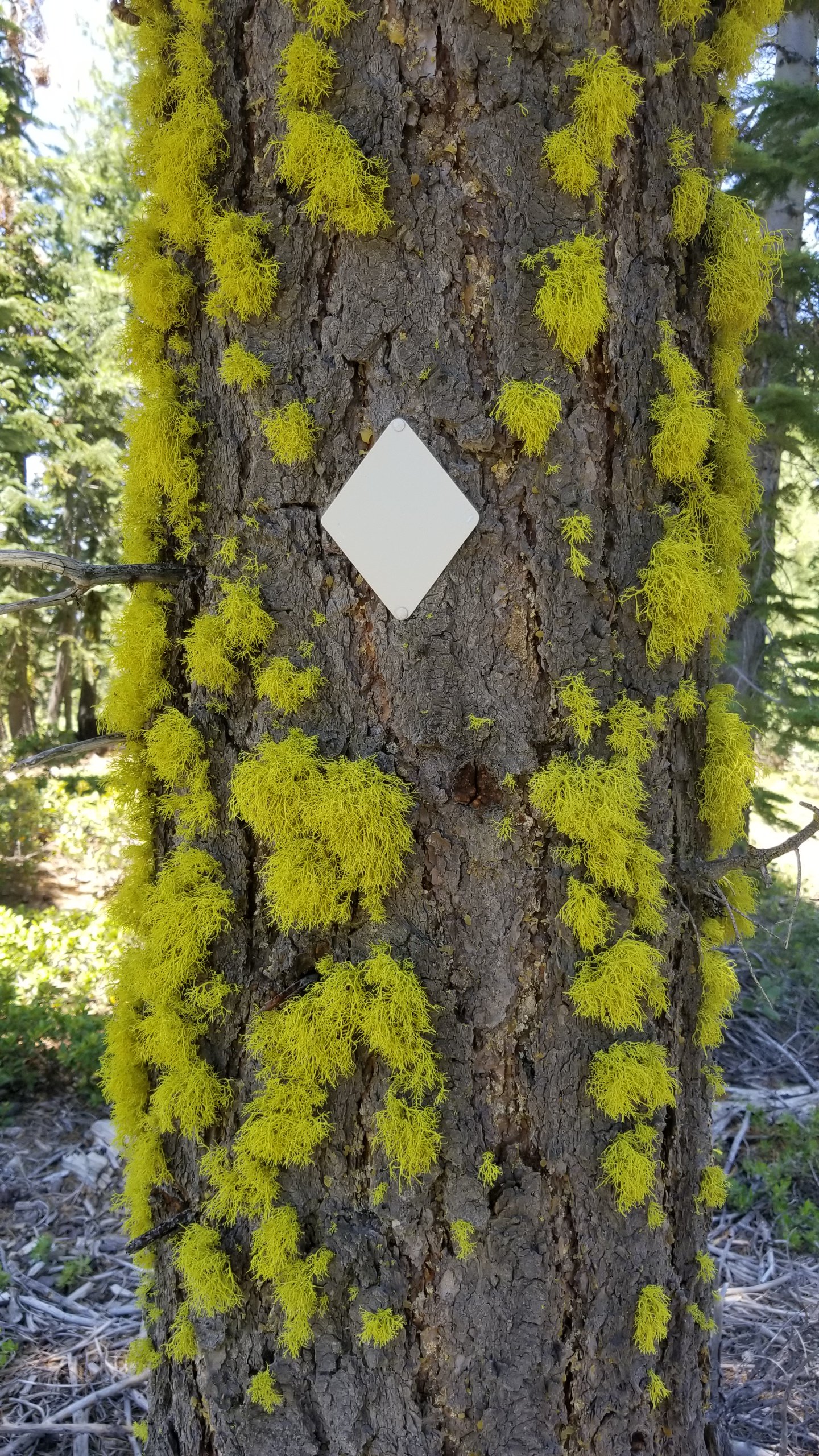 I stopped for a break under a bridge with BearCan and 2 others. I noticed how snappy I was, just very irritable. I trekked the next 5 solo, and tried to enjoy the views. I went right back to negative town, and finally I thought about just going home. It was a wierd head space to be in, and finally after reaching the next spring, making some food and chugging water and some vitimin I, I finally started coming back to life. I then started thinking about how long I had longed for the chance to be out here on the PCT. How this was my one and only chance to complete it, how I would have to try an explain my reasons for stopping early, how I could be at work right now still just dreaming of being out here in raw gorgeous nature.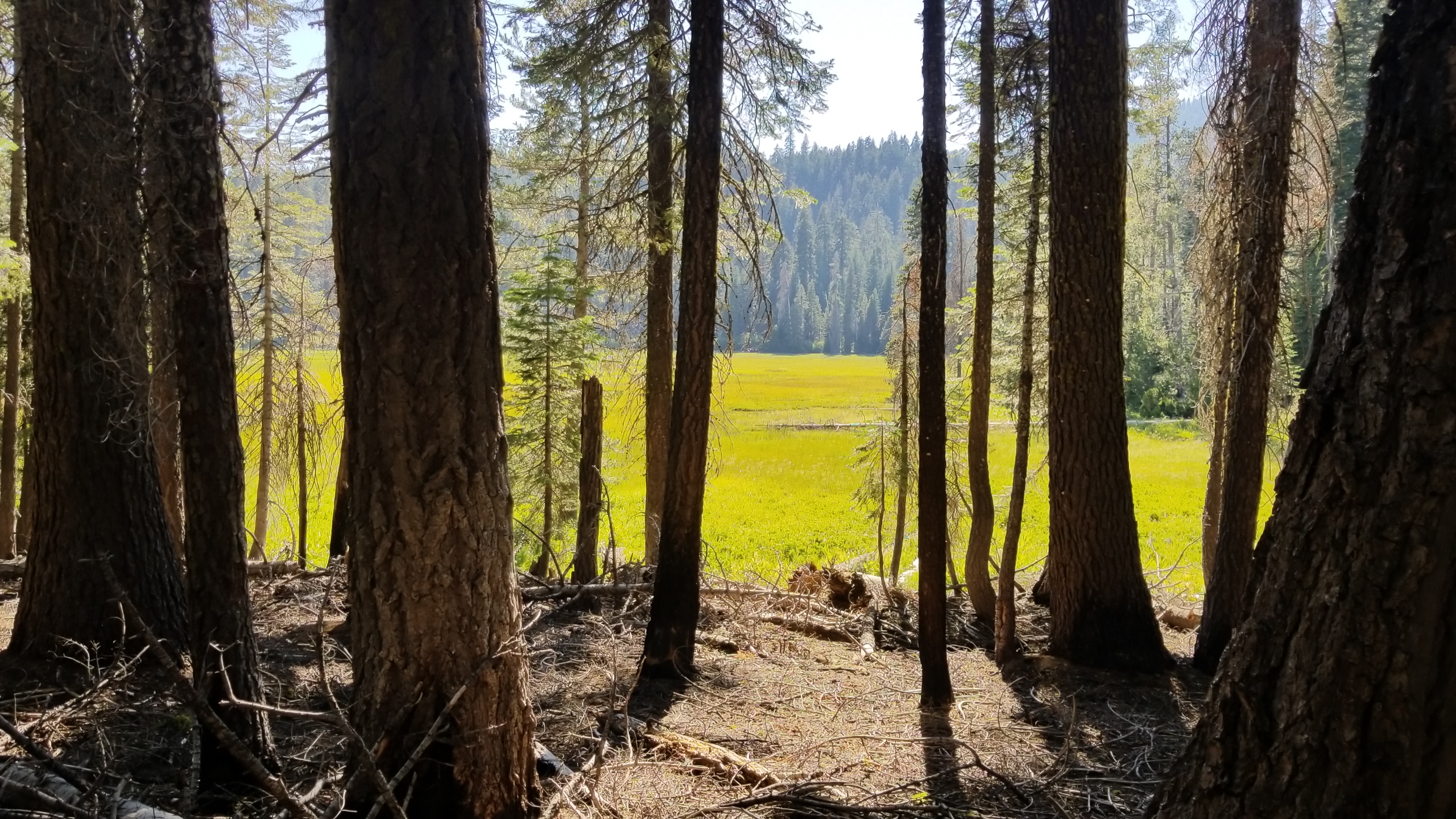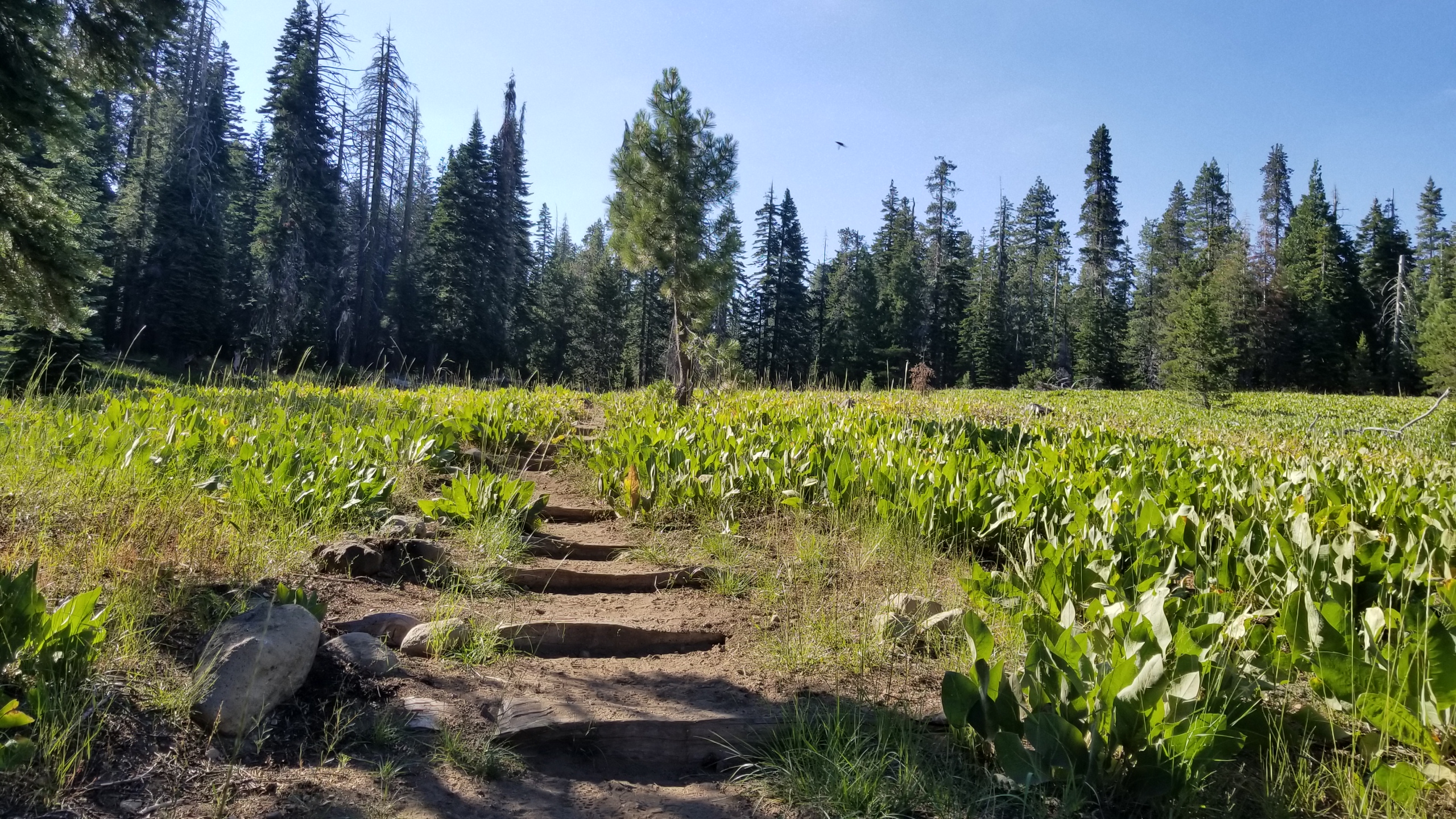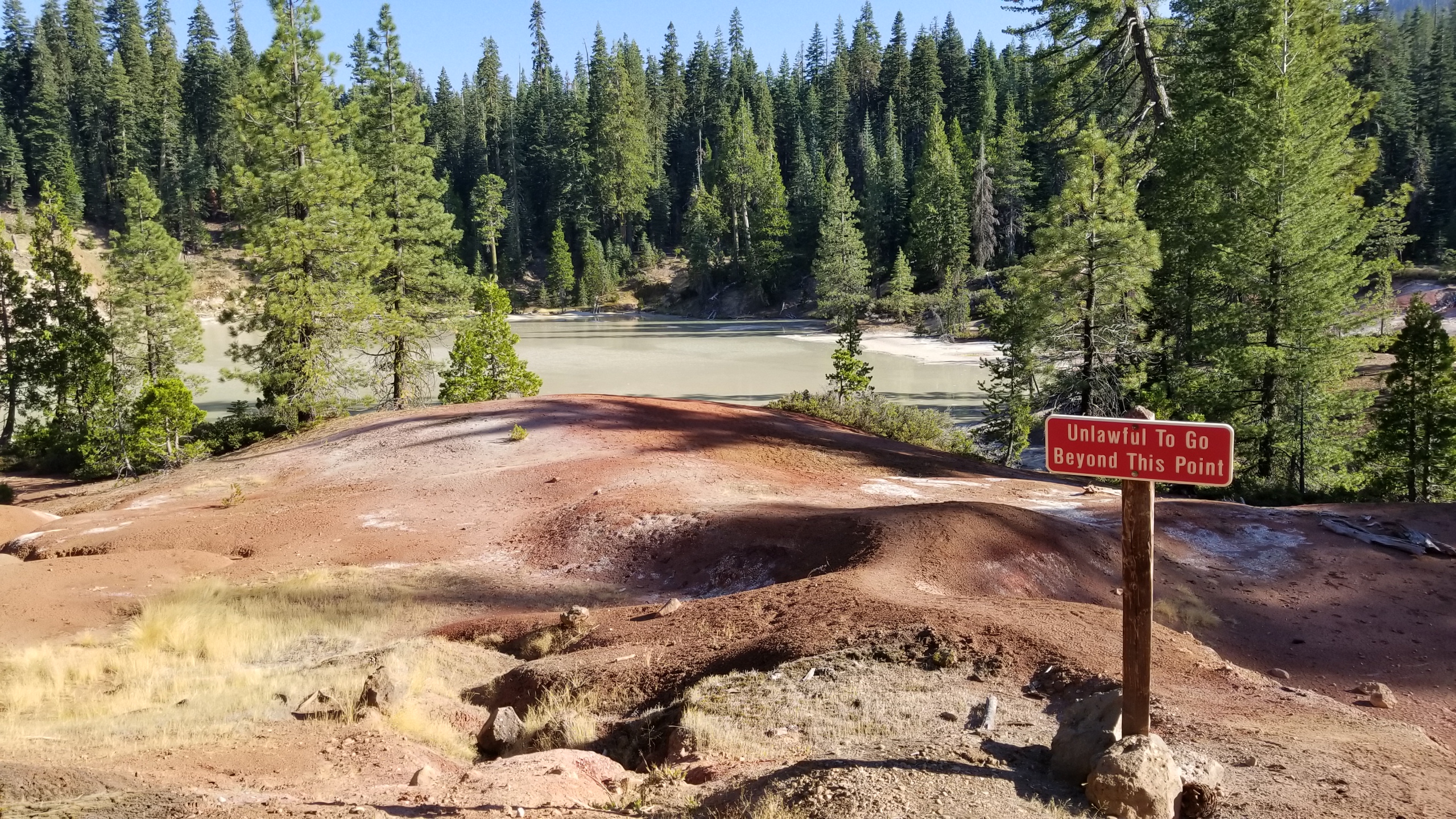 BearCan let out and I finished my break with my shoes off. Finally I got up and started trekking like normal again. My feet still hurt a bit, but appreciating the views and the privilege I had to be out here finally pulled me back in the game. I put my gameface on, trekked the last beautiful hill towards camp that awaited up by a nice creek. We got there by 8pm, first time in a while since camp came so early. We enjoyed it, and were soon fed and in our bags, getting ready for the oncoming, well needed, slumber!