7.9.18
The alarm becconed, and after silencing it twice I rose. I went through the morning routine, all the while fighting off the inesscent mosquitoes. I finally stood, breakfast in had, pack on my pack, ready for trail. I waved goodbye to Dragon who I met the day before and took my leave. I started up the hill and soon found the trail gained the back side of a large ridge.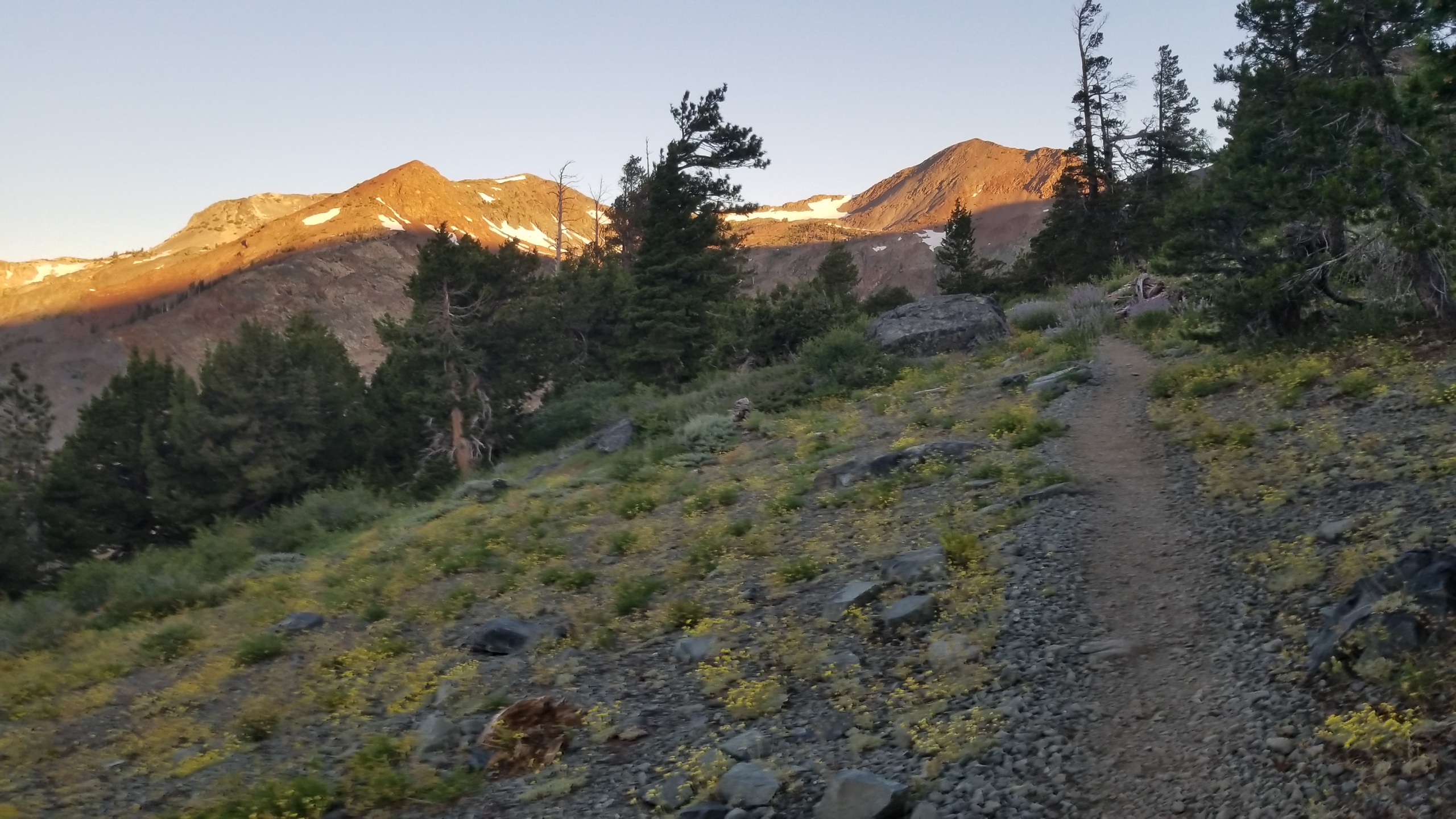 The sights were awesome from the top, I could see the mountains in the distance and all the valleys harboring their alpine lakes. I trekked on taking in the views and soon passed over Dicks Pass. Dropping like a rock I descended, until skirting Dicks Lake and soon re-entering the lush forest. The trail twisted and winded through the woods and sometimes would give way to views of granite gradure.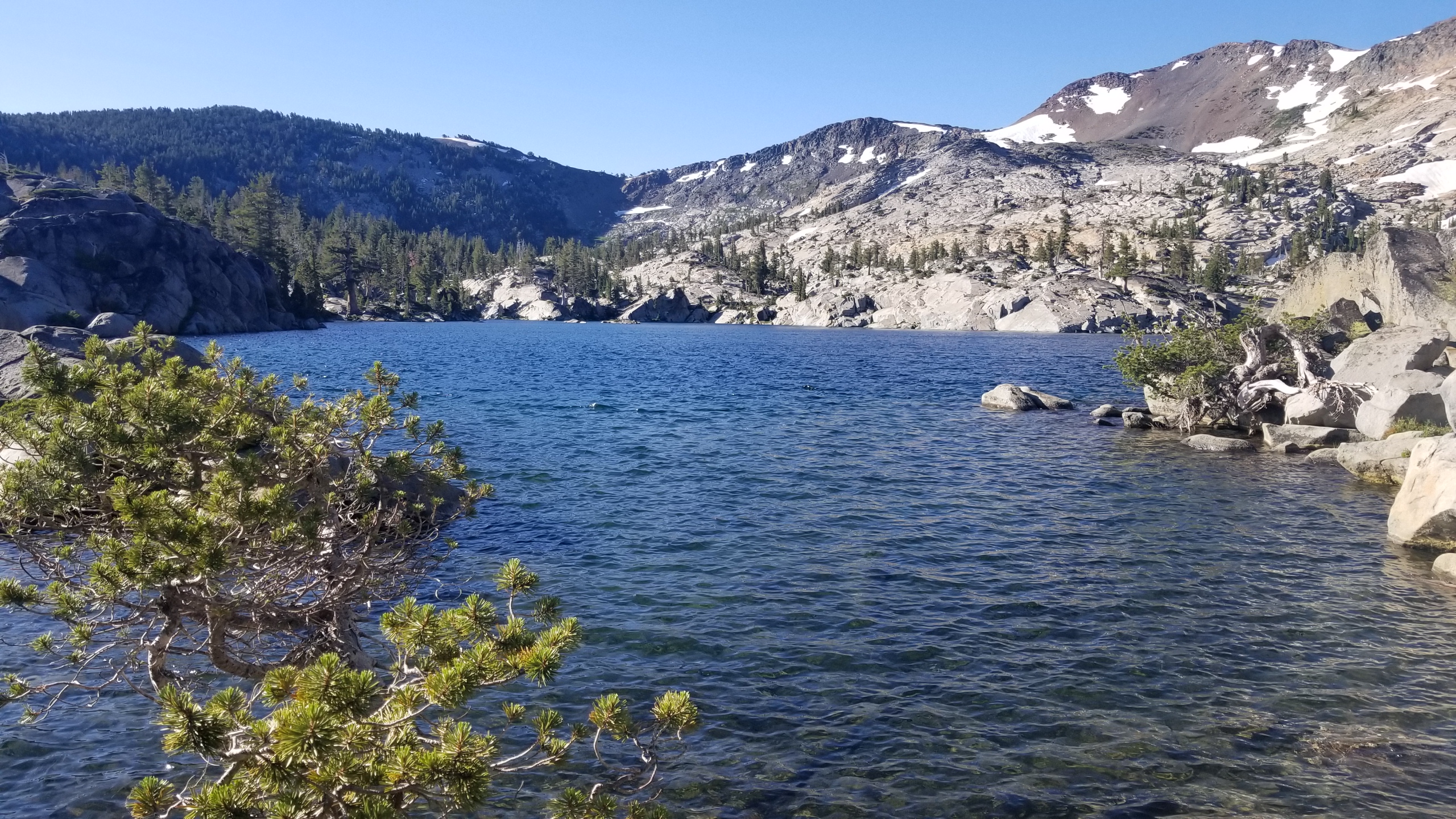 I only passed 2 Tahoe Rim Trail hikers in the morning, and I was happy to accept the solo hiking. I trekked on through the twisting woods before 3 ultralight guys gained and passed me. I plopped down for a nice break overlooking Velma Lakes and admired the views. Before long I pulled my shoes back on and was soon padding down the trail again.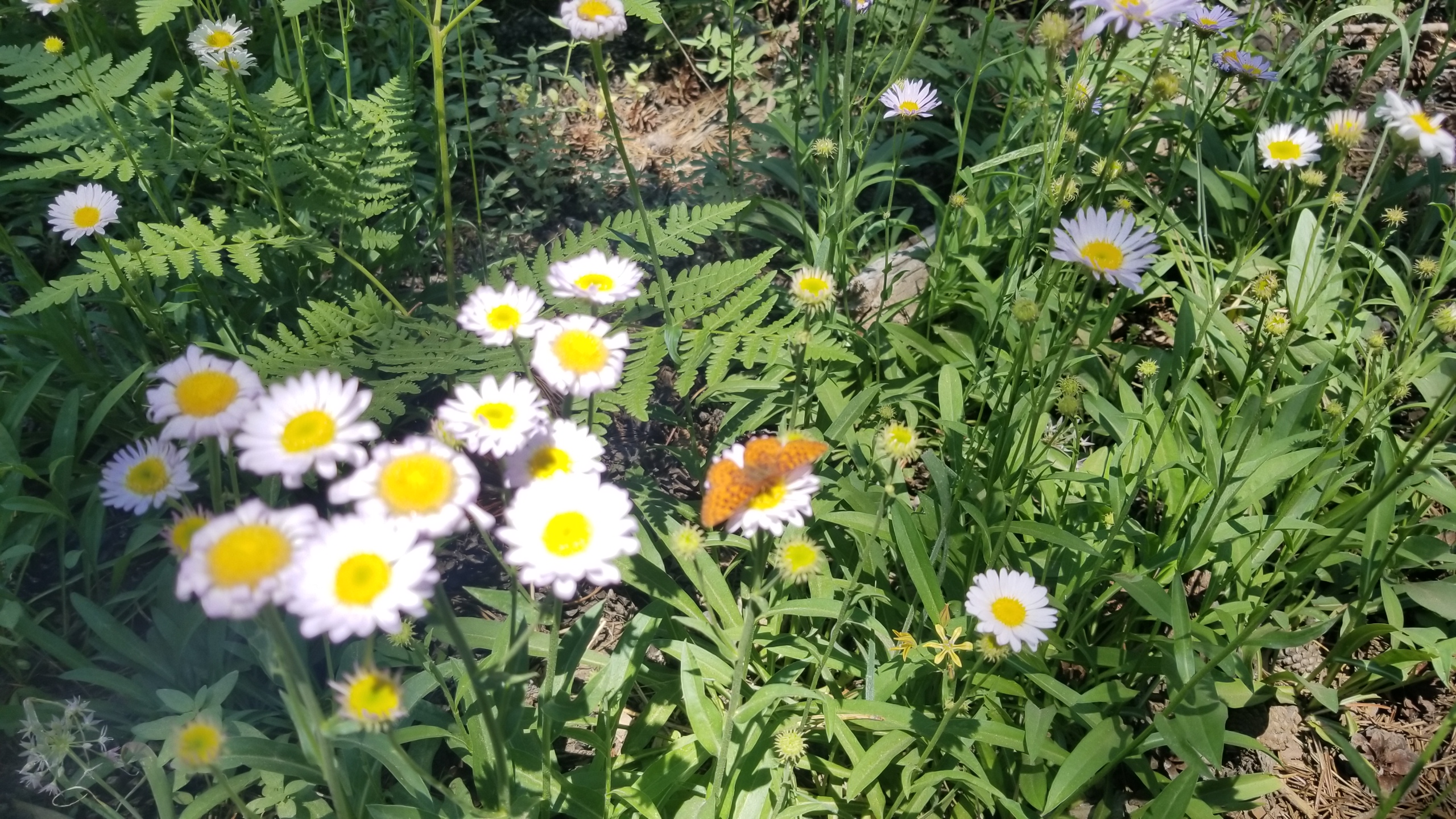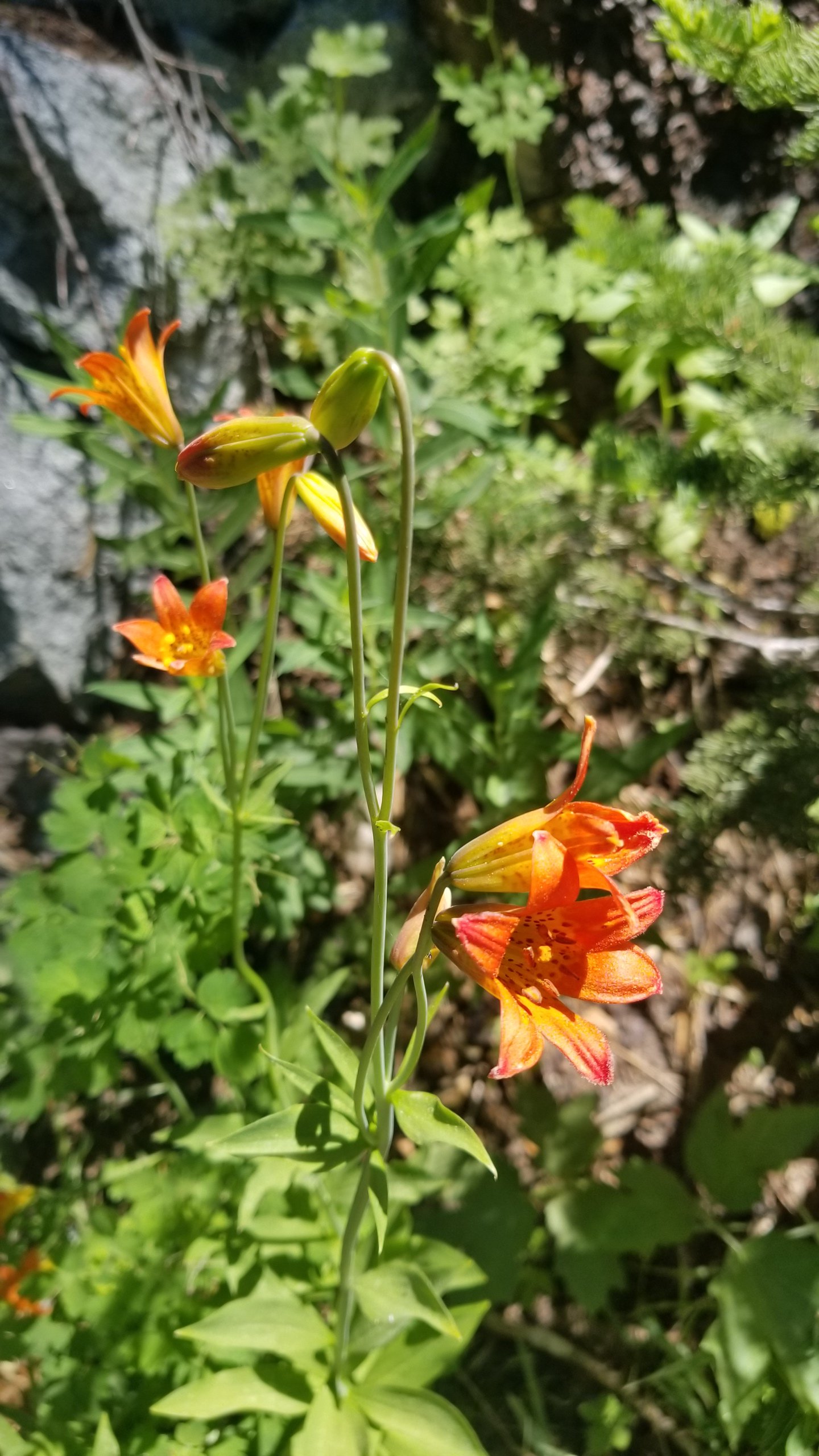 This was the story of the day. I would trek for a few hours, until my feet cried like dtired dogs, and I would give them a break and snack on. Soon throwing my slightly lighter pack back on and padding once again down the dirt trail. At one such break I met Guru, who was from Portland OR. He was married and she came out to visit a time or two. Today was his first chance in some time to press on beyond 25 miles since the desert. He was lanky and had a bounding gate, it was easy to see he could crank out some speed if he so desired. We chatted on for a bit before finally I grabbed my bag and pressed on.

The forest began to show signs of moss as it began to appear on the huge pines. I couldnt help but admire it, and soon with the backdrop of Lake Tahoe, the views seem to demand respect! I walked in awe for the next few miles, taking in all its beauty as the sun began to drop to its golden hour. Guru's gang seemed to stop short after finding a nice campsite, but I wanted the rudge, and pressed on for it. The gain became hardy and the switchbacks kicked my view back and forth giving ne some pretty awesome vistas. I finally gained the ridge, and tired from the long day, went through the routine of making camp, cooking, and stretching my tired body. It was a good long day, undoubtedly tomorrow woukd bring the same. Or at least I hoped!