6.29.18
We were just 12 miles from Carson Pass, and Hamms, BandiLegs, and Jelly Bones planned on stopping here for resupply and meeting up with SilverFox who offered up his cabin to a bunch of us for the night. I planned to press on an additional 13 to Hwy50 where I would hitch to Tahoe and hopefully get some much needed gear replacement.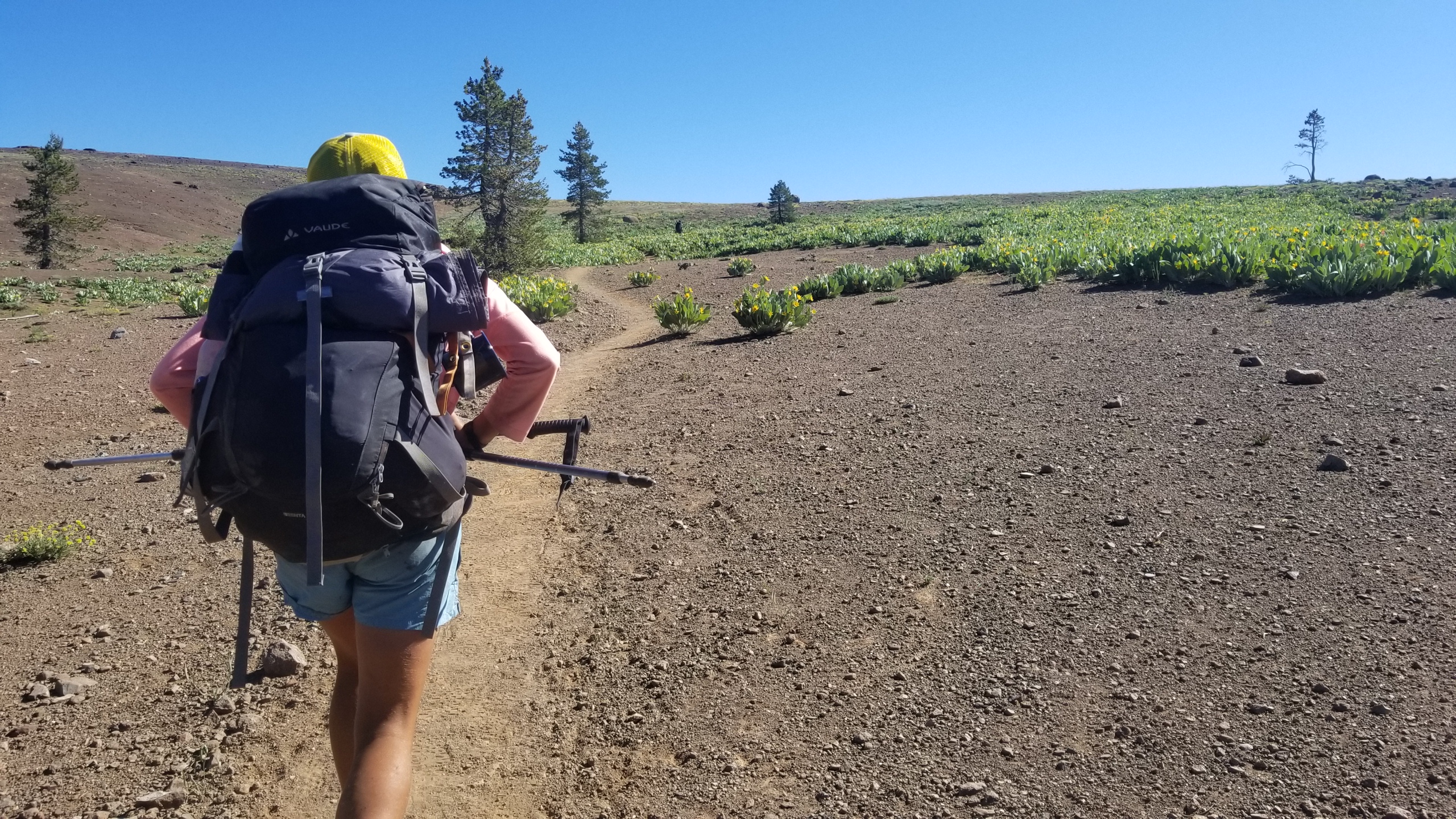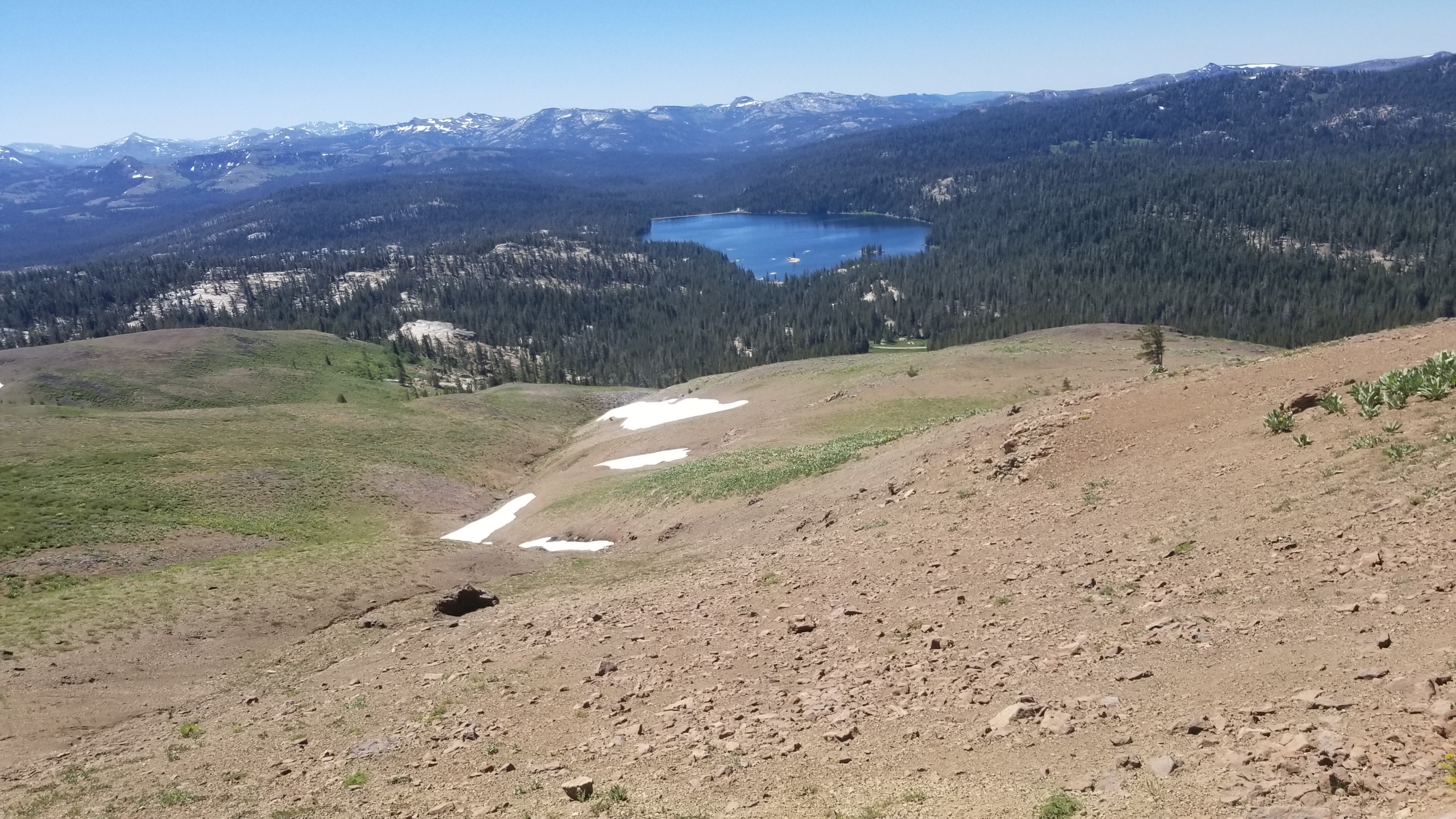 After another chill morning Jelly Bones and I hiked out together continuing the chat from the day before about where we were from, climbing interestes, family life, and what we hoped to achieve after the PCT. It was a really nice day, and before we both knew it day hikers started to come into sight. You can tell a day hiker by how clean they look and the way they smell (So fresh and so clean clean!!)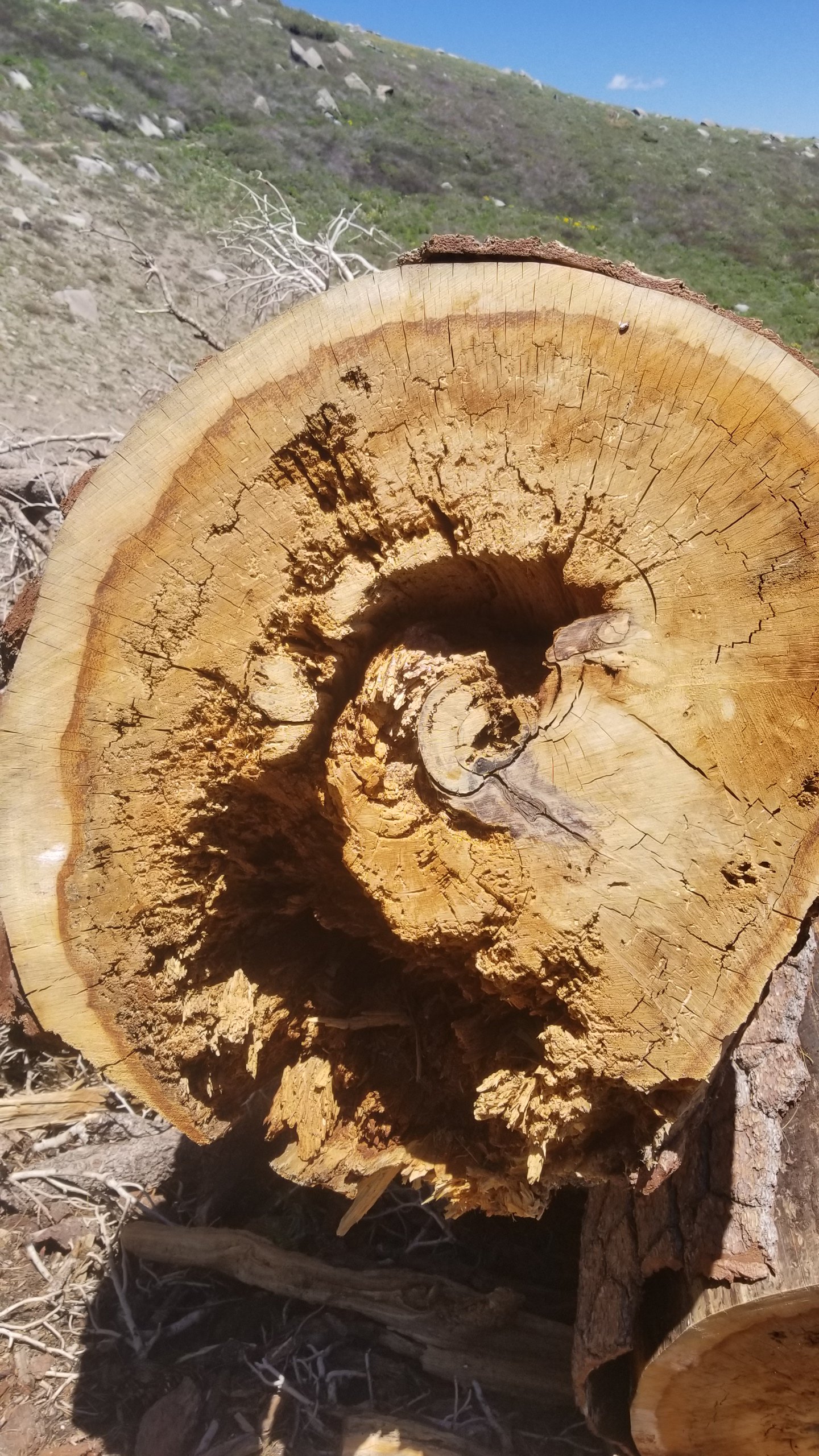 We soon got to Carson Pass where some free snacks and sodas awaited us at the Ranger Station. Everyone was smiles and we all took turns weighing ourselves on a provided scale. Having to press on I said goodbye to the crew and hiked out as they stayed behind attempting to get hitches into town.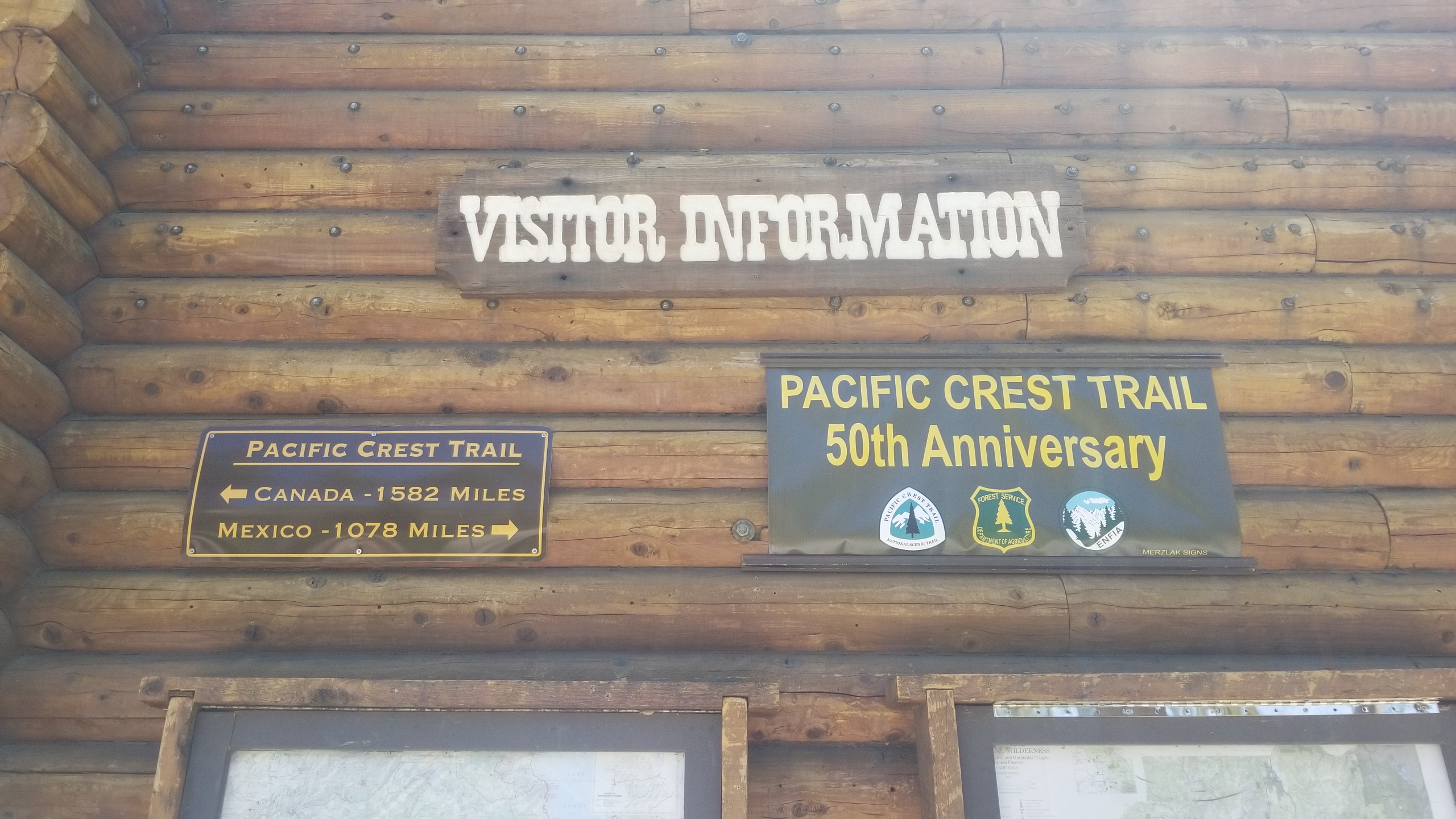 I pressed on up the next ridge and after some good gain found a beautiful plateau and a lush green valley greeting me. As I hiked further I found day hikers, Tahoe Rim Trailers, and PCTers alike. They were all out the enjoy what the forest had to offer. I soon saw Quill after some miles just grinding on in her own little world. "Hello!" I exclaimed and we caught up from the last time we camped together and went on about how we were both ready to get our resupply, and a good coffee.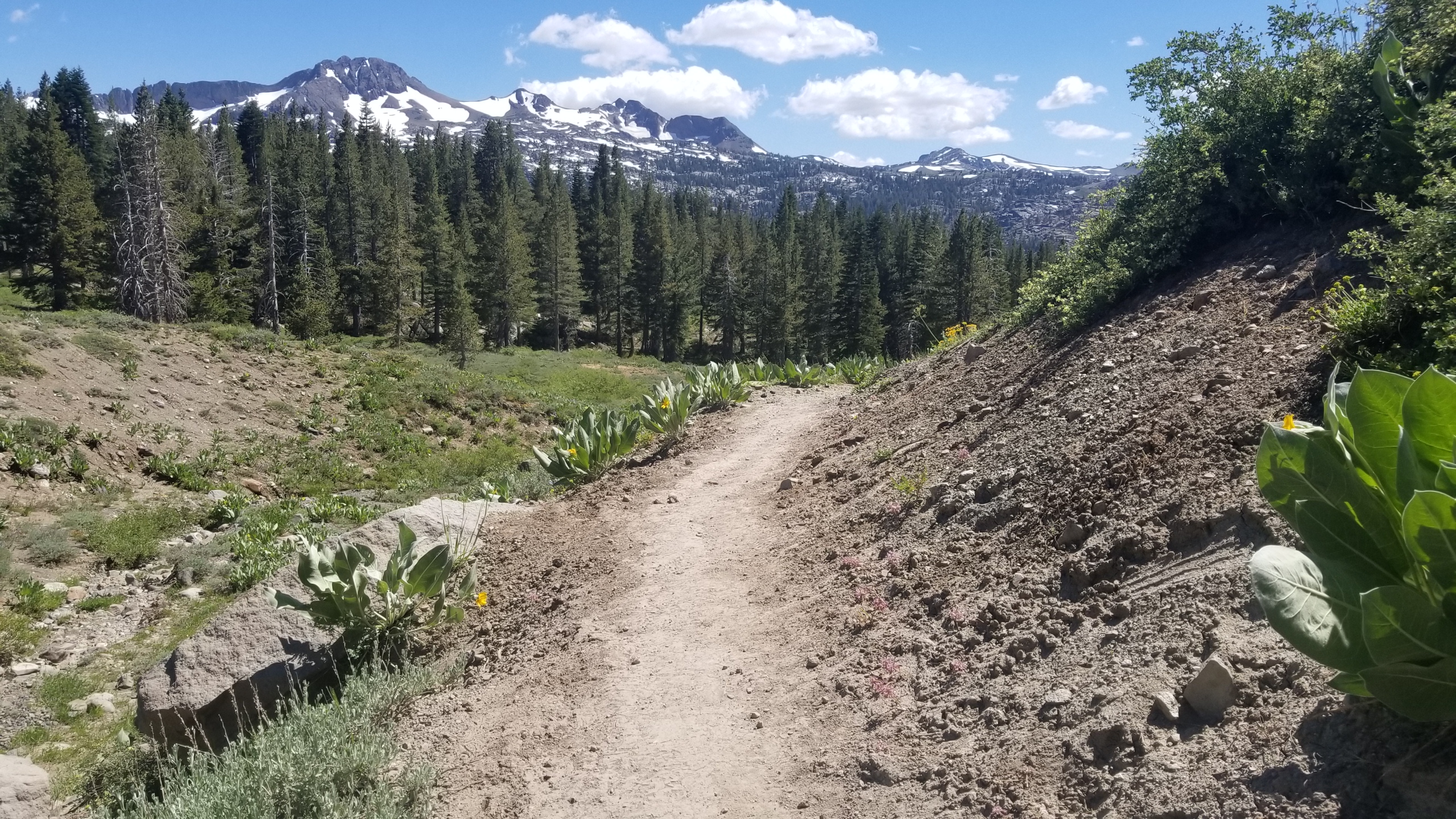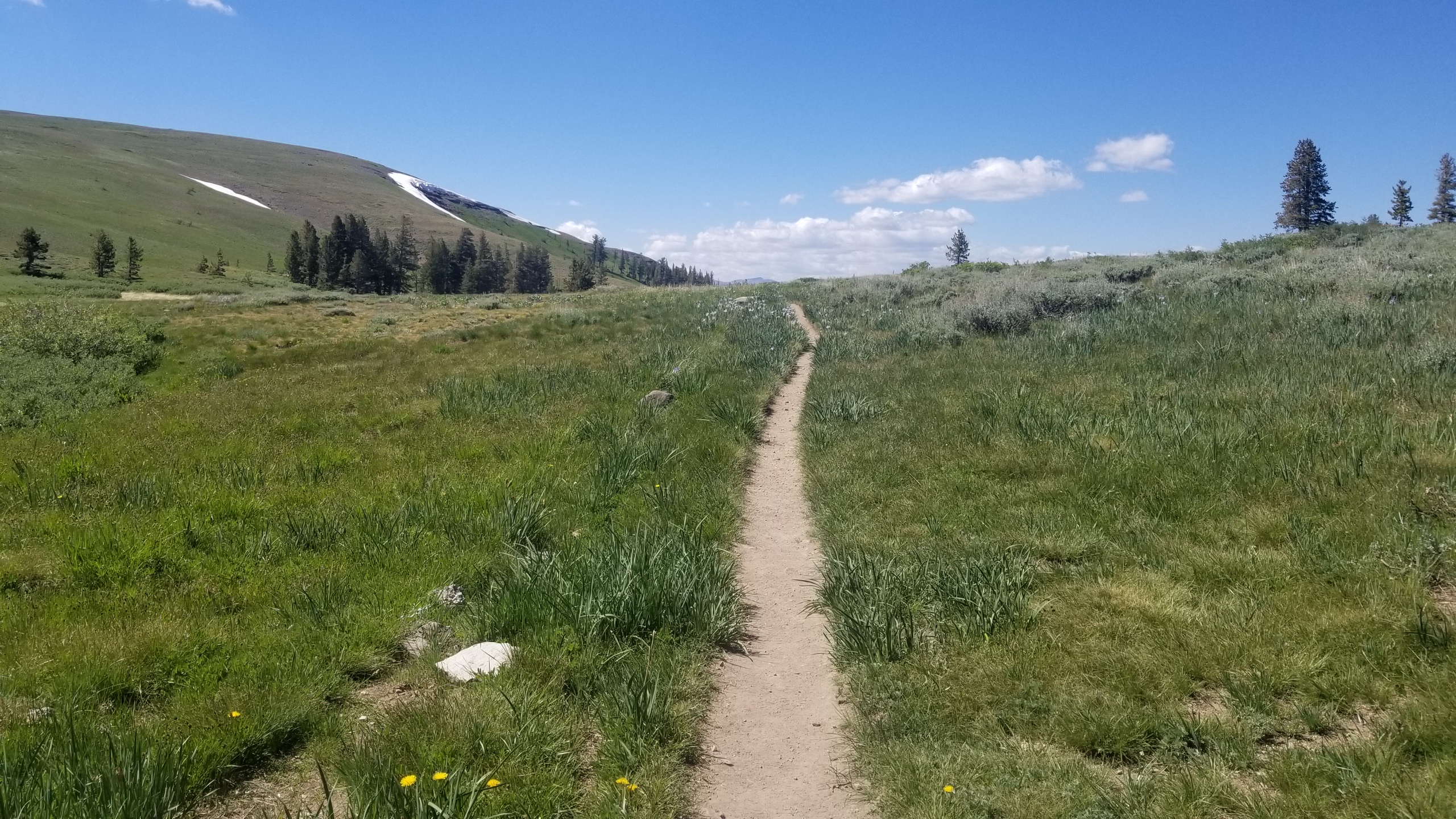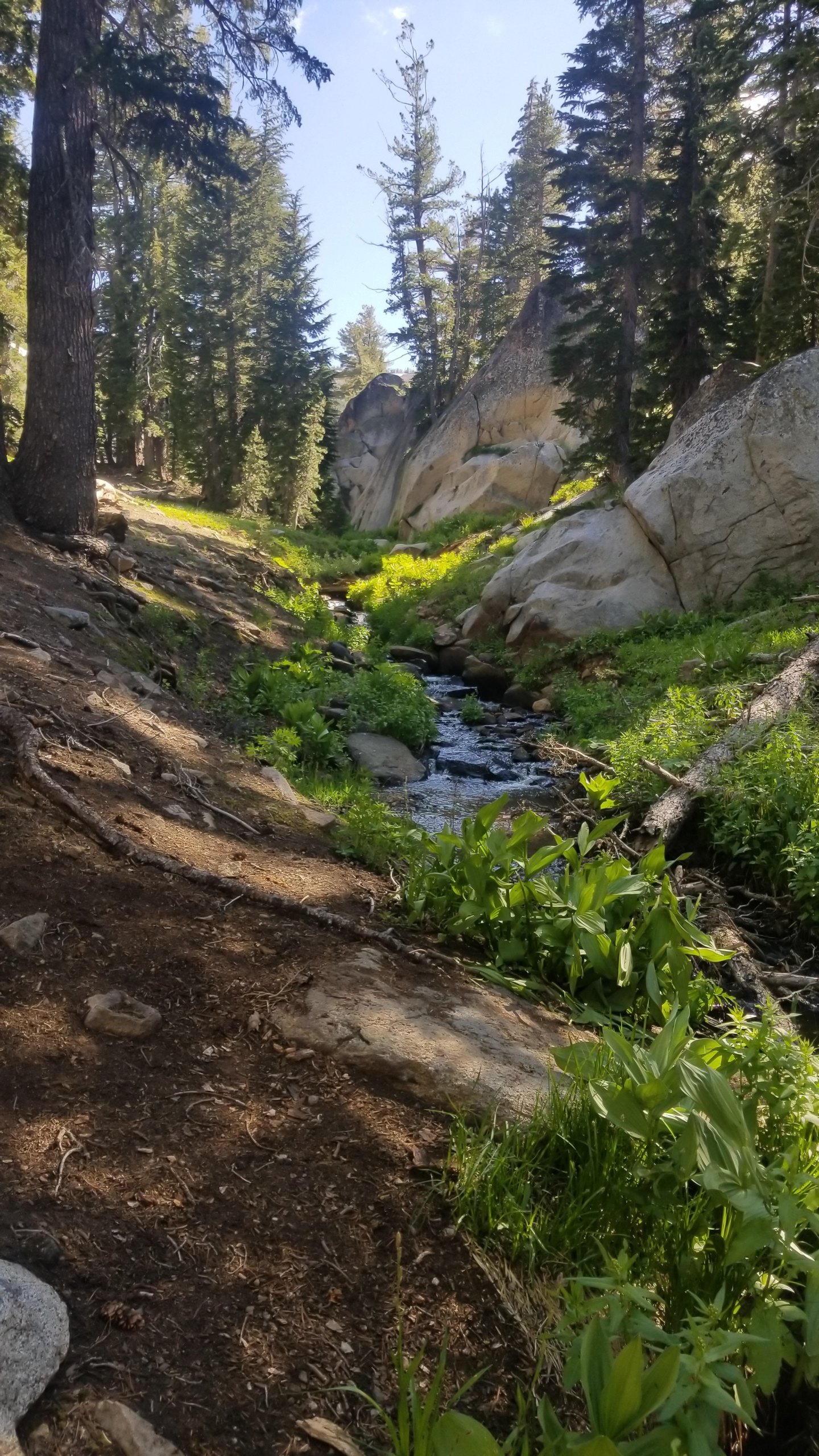 We pressed on at our own paces until finally dive bombing off the front side of the moutain we had just climbed which gave way to granit boulders and waterfalls. It was a cool spot and we both decided to call it home for the night. There were a few other hikers who trickled into the camp and after some dinner, stretching, and watching the light fade from the sky above Lake Tahoe, it was tome for bed. I crawled in my tent, and like a tranquelized beast, fell asleep.