6.10.18
"Pain reatains! This is how we learn lessons" – Pickle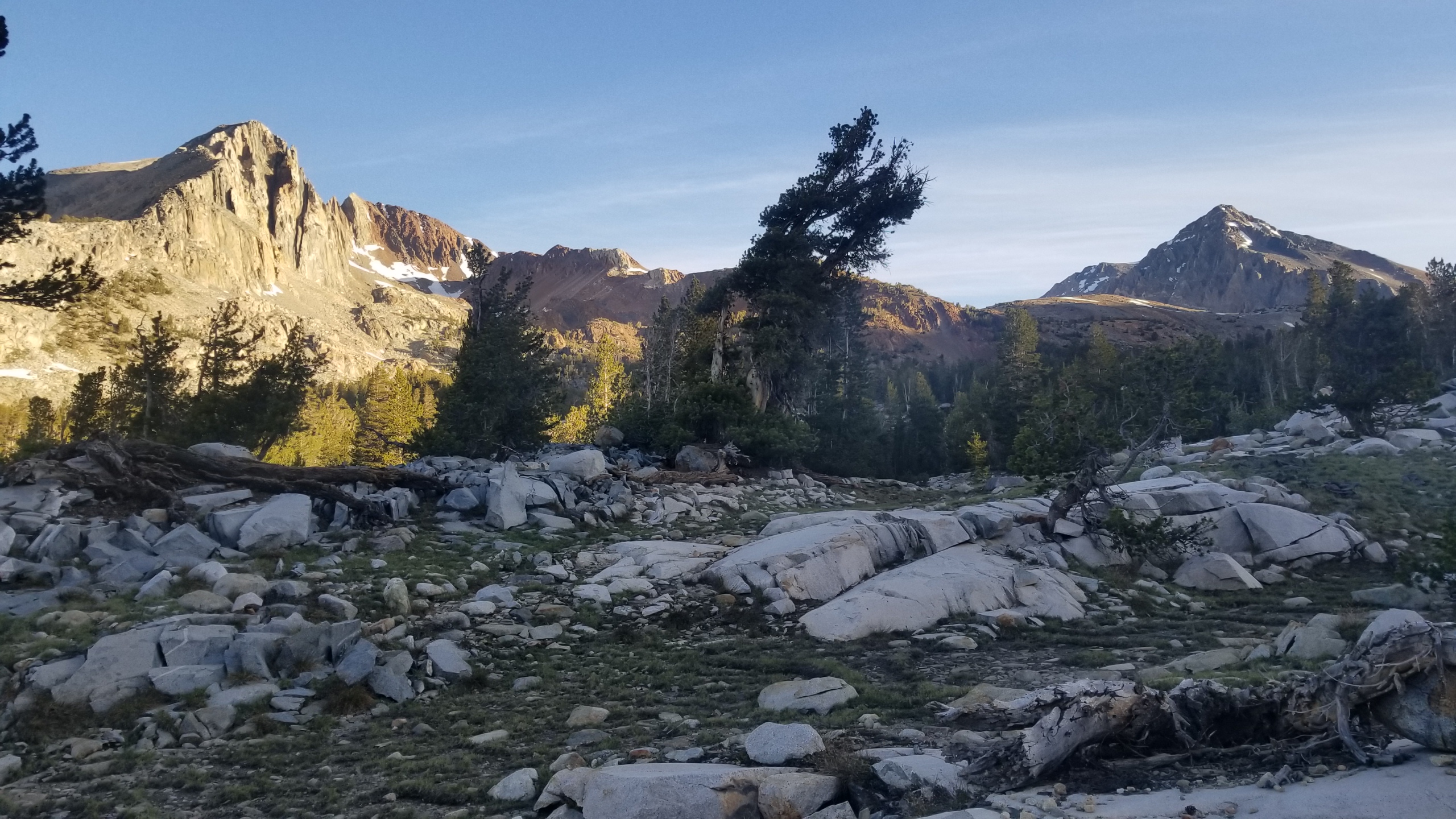 I woke and it was go time. Packed up, and was moving before 6am, headed towards the Pinchot Pass. Apparenly that was on everyone elses minds as well and we pushed for the sow covered pass. Up and on we went through the shaded morning. The sun finally went to work on the high cliff walls surrounding us. I hopped over a creek crossing, looked back to take a picture, and there was Ladybug headed up trail. I waved and pressed on.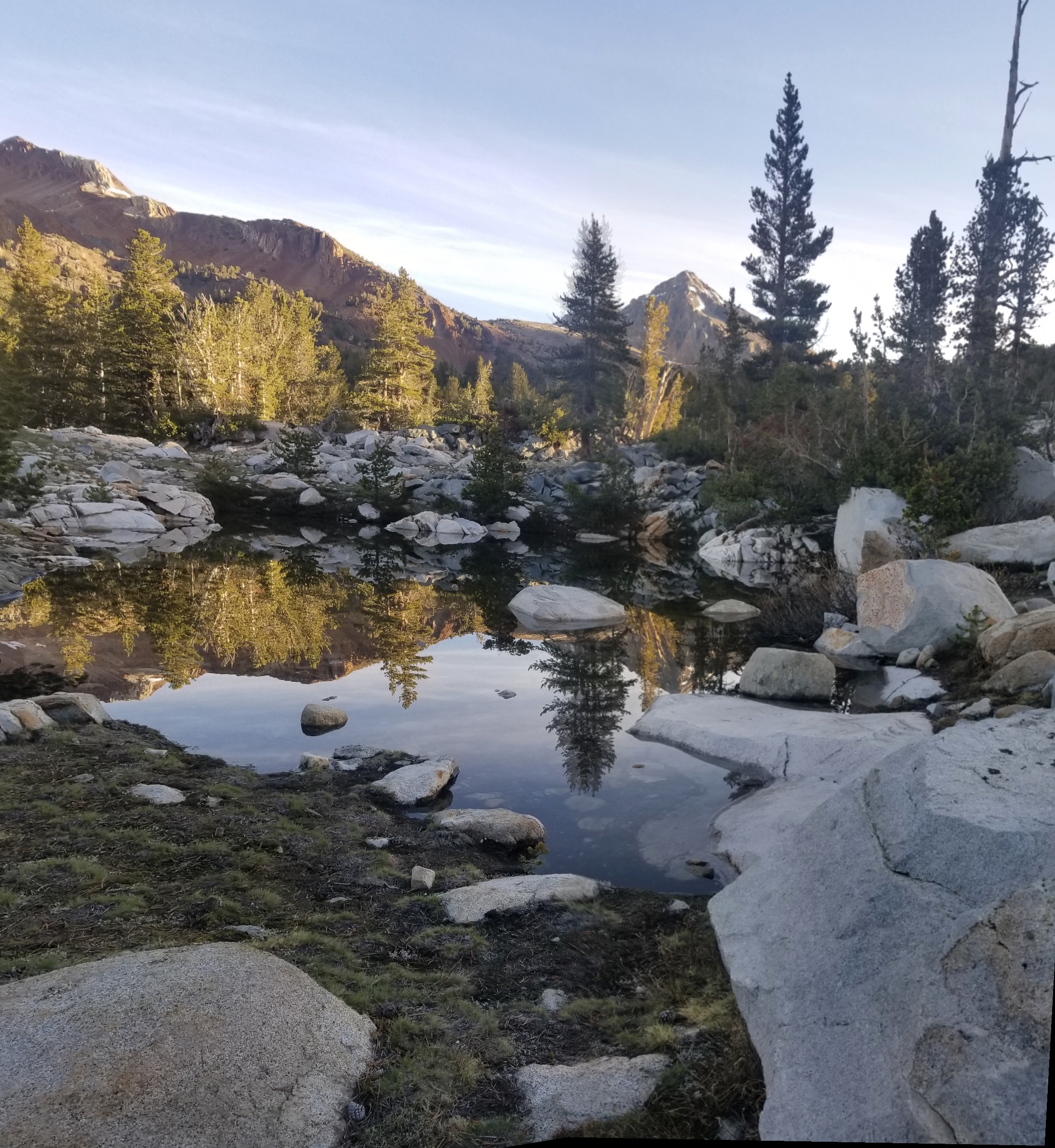 Up and on we went, he caught me and we chatted for a moment before he pulled over to strip his puffy jacket. I pressed on, and as I climbed I found that the water covered trail turned to ice. I hopped and skipped rockers where I could and just kept pressing on. Then log snow patches came in, I crossed them with relative ease as they were still hard form the mornings chill. I passed a JMTer and said good morning as he muttered about Oxygen problems, but seemed fine. It was kind of like paying the lava game as a kid, but instead you were avoiding water, ice, and postholing in the snow.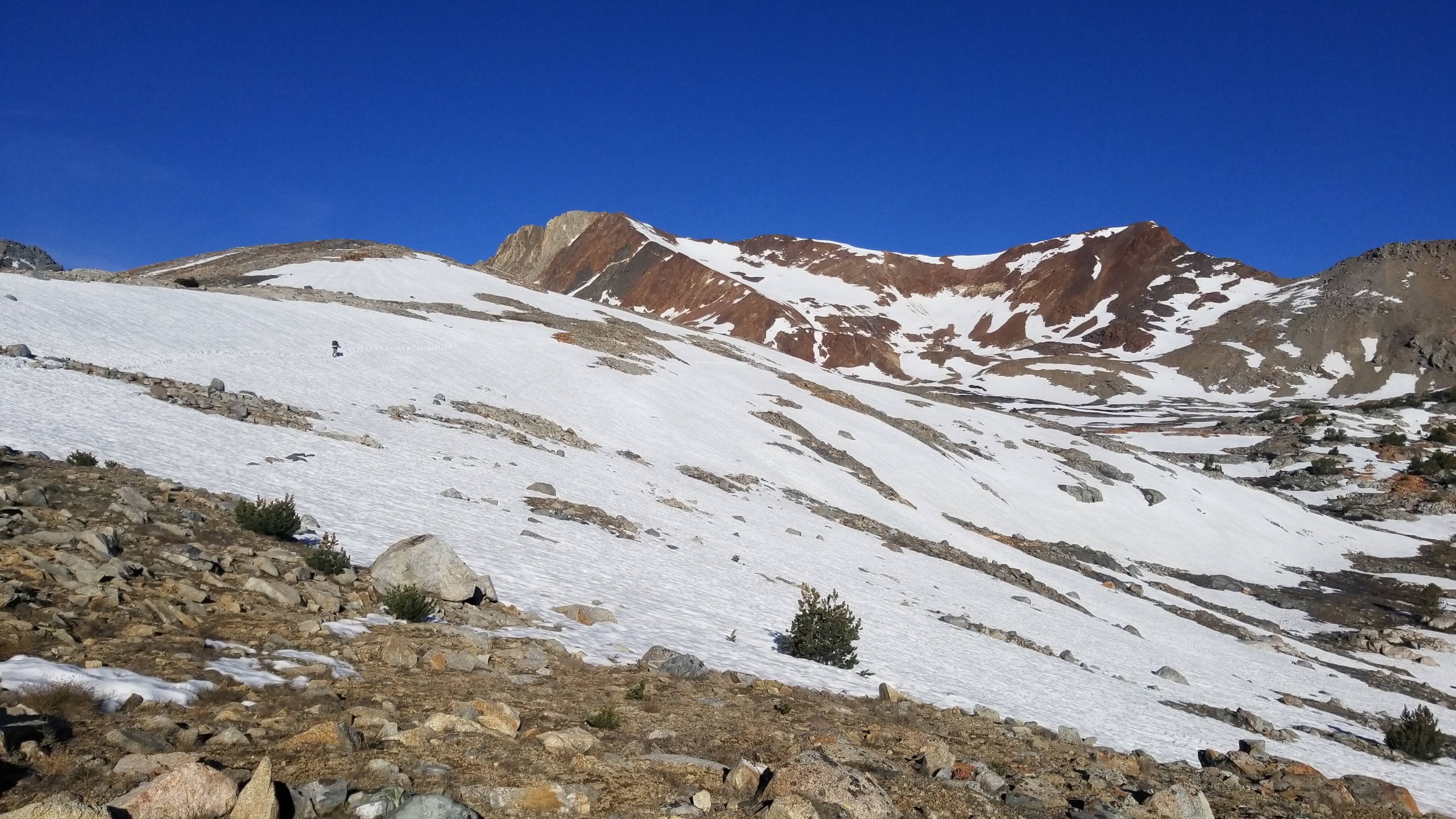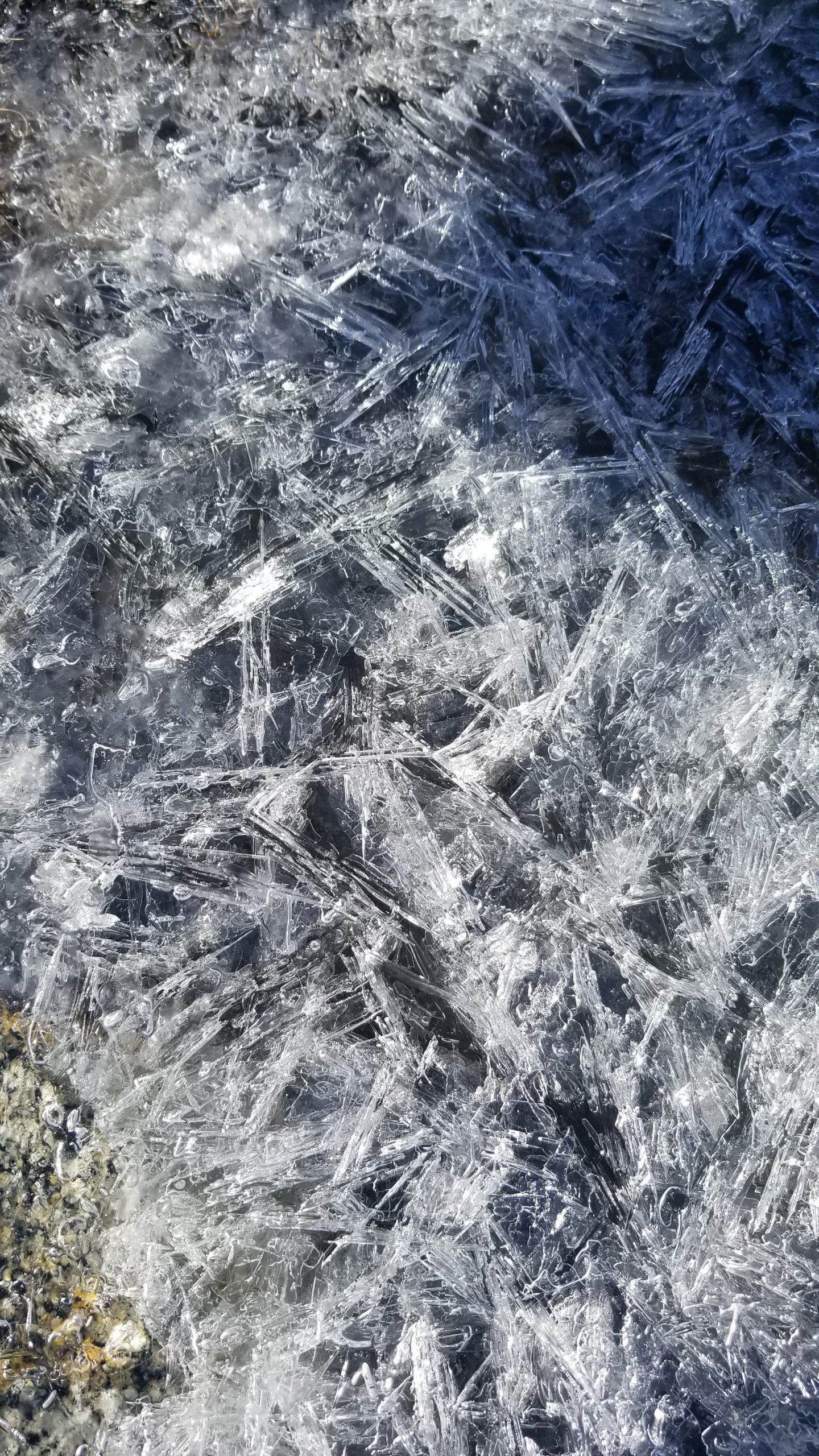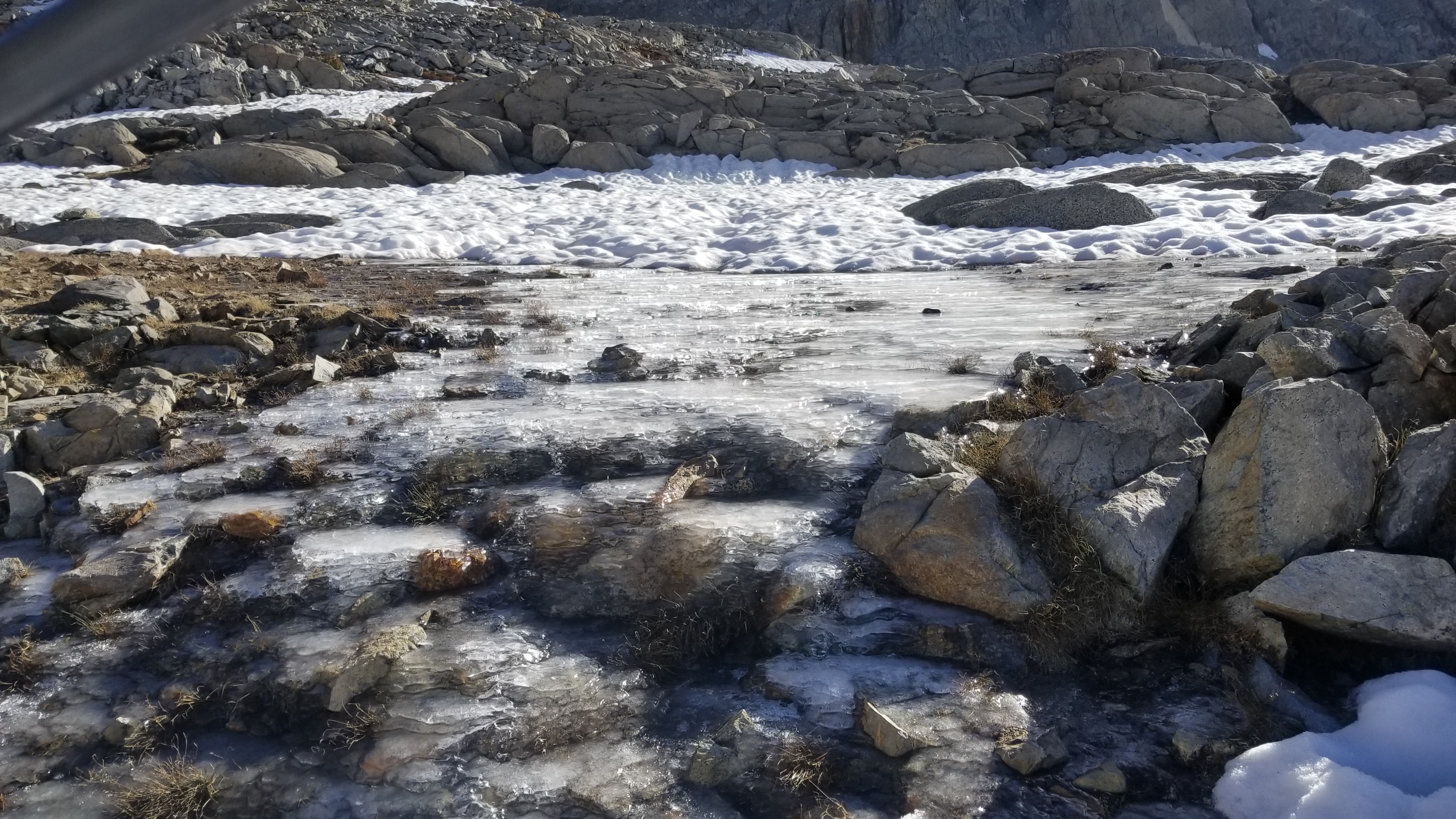 After some time I finally reached the headwall of the pass and soon Ladybug joined me for the final push. Across snow patches, back onto the bare trail, and back again we climbed until we were crossing the last switchback. We stopped and took in the view taking pictues and chatting on. We stopped ontop of the pass for snacks. Soon Happy and a new friend Pickle came popping over the pass. "Where is Sissyphus?" Paul and I asked. It seemed no one had seen him for some time. Paul got up and walked down the pass until finally finding him tucked near a rock. He joined and we all joked on, and took in the views.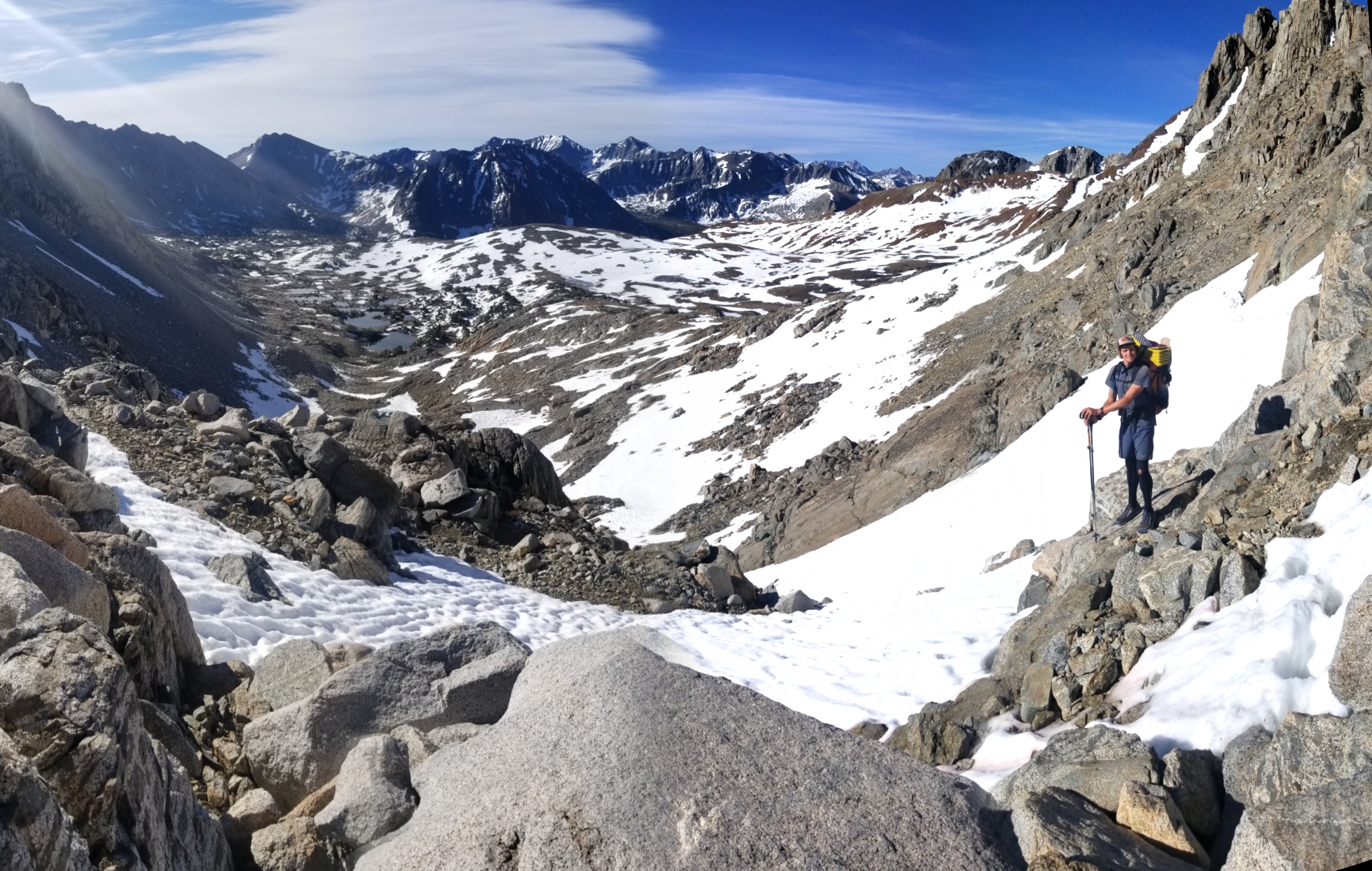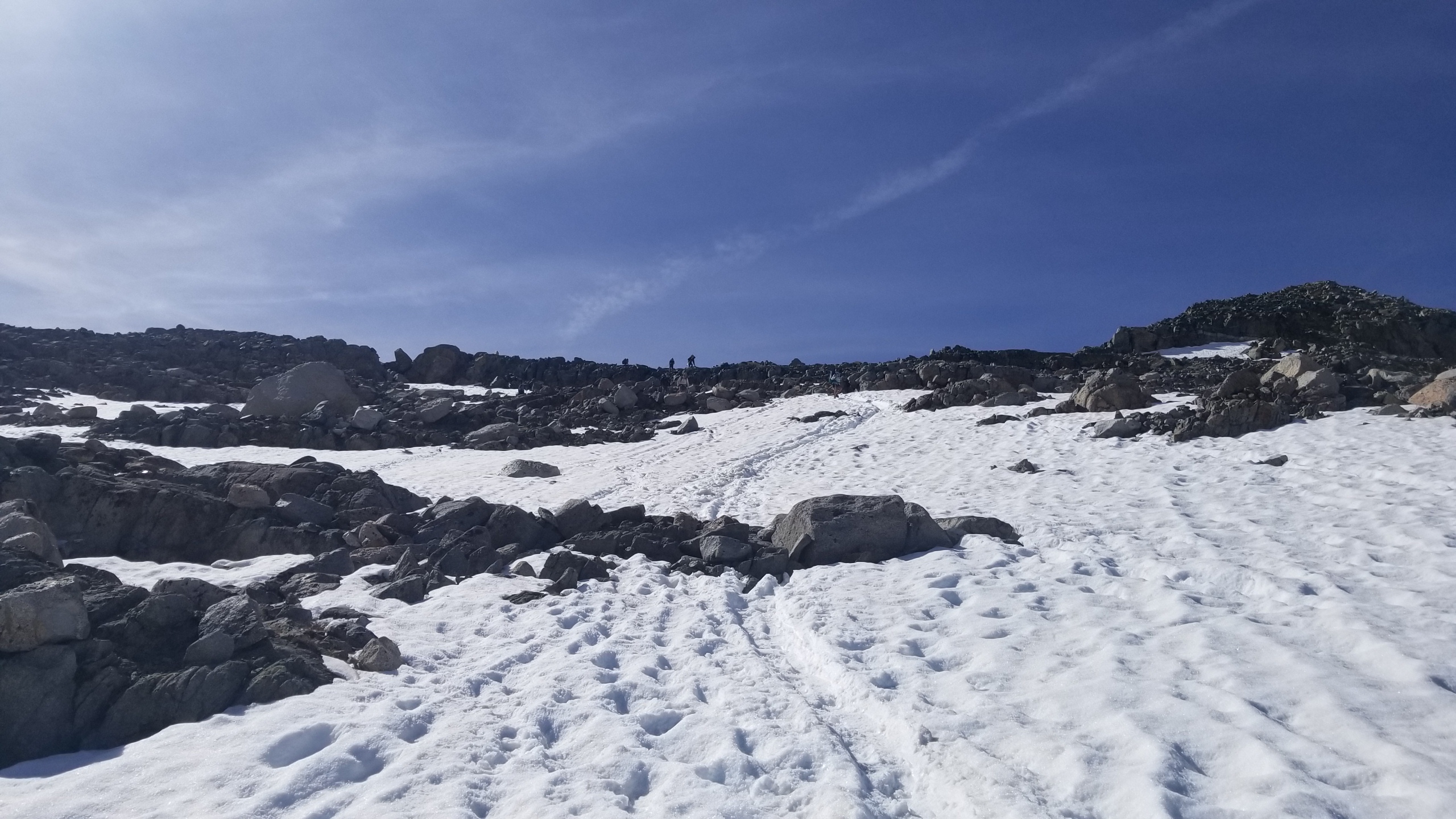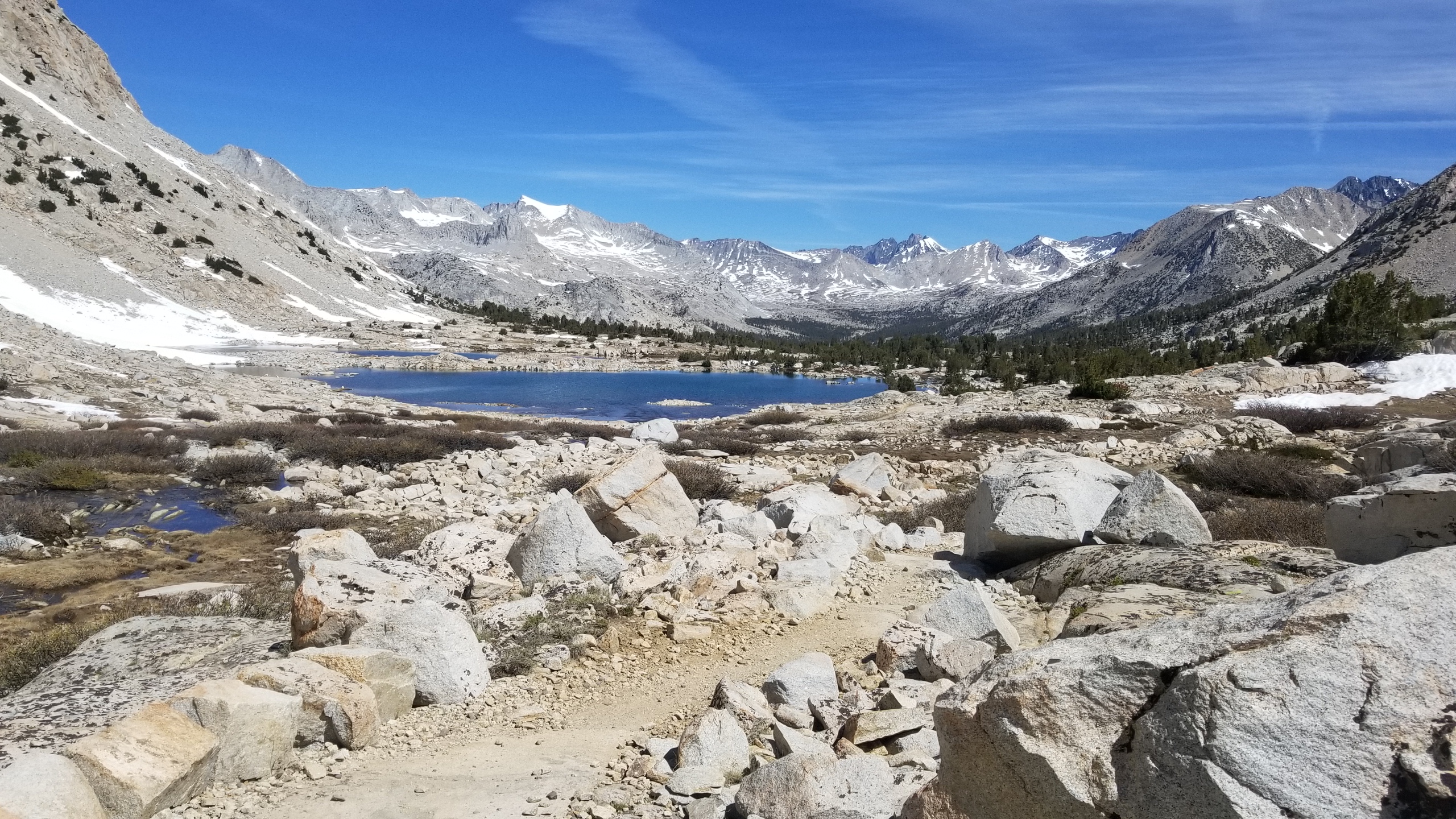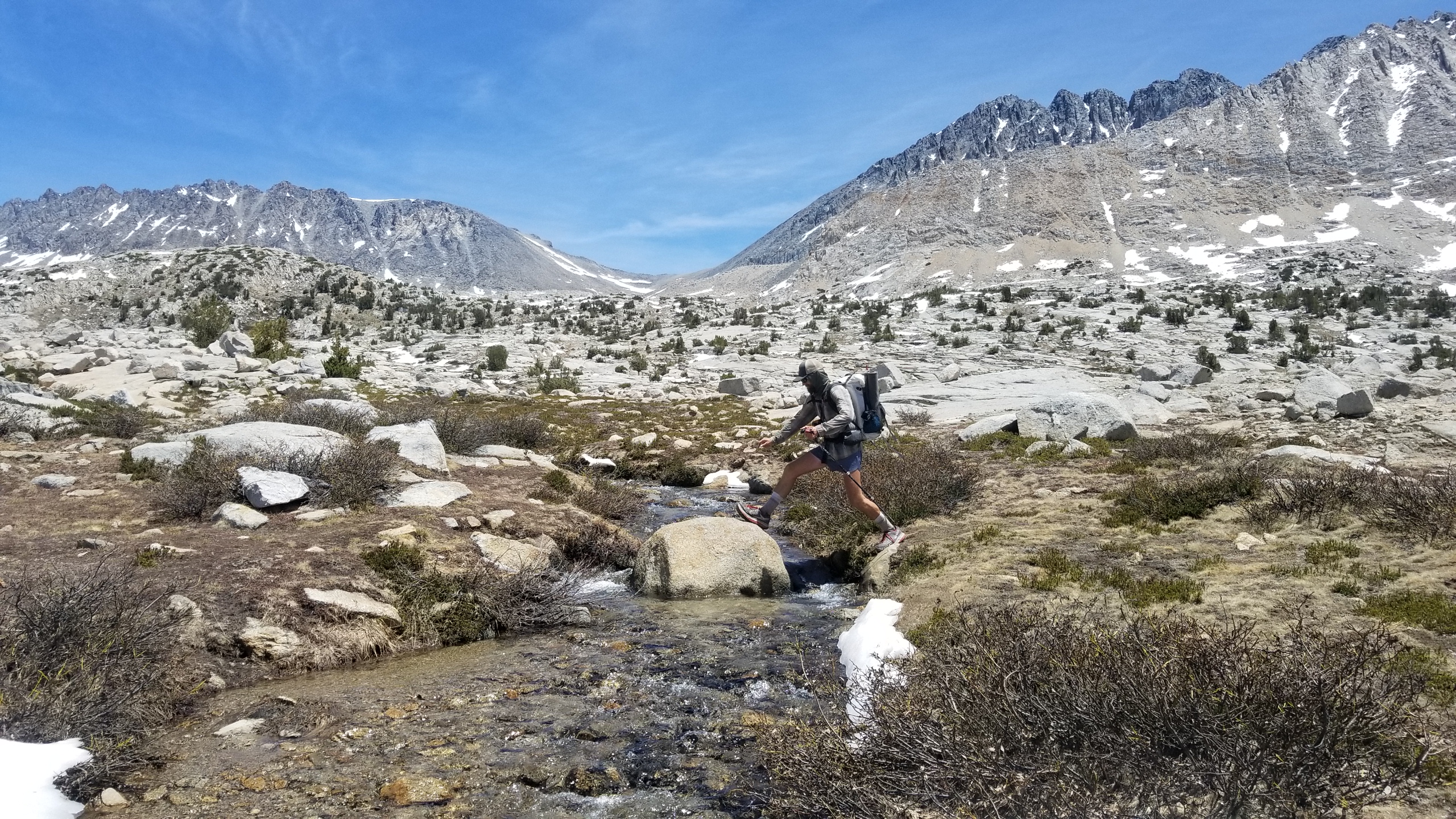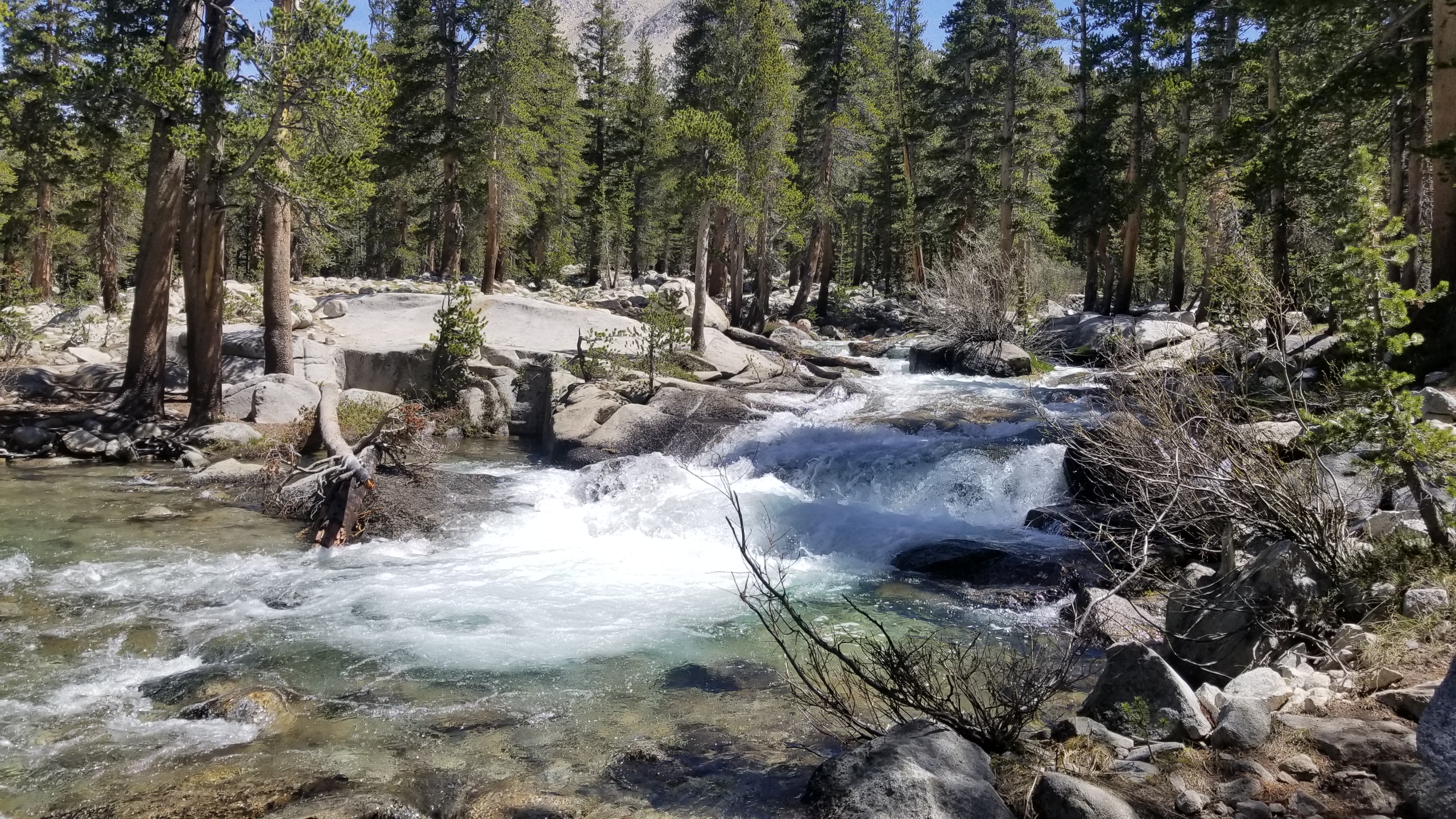 We pressed down the north face in the large group. I had my iceaxe out and tried to glisade wherever possible. Man it was great fun sliding down on decent ice! We reached the bottom of the pass and took a quick pause to check out a lake. A nearby marmot kept poking its head out from under a boulder. Ladybug joked on about catching it and eating it for dinner as I stripped down and made a flying leap from a lakeside boulder into the nearly freezing icey waters. Whew man that will wake you up!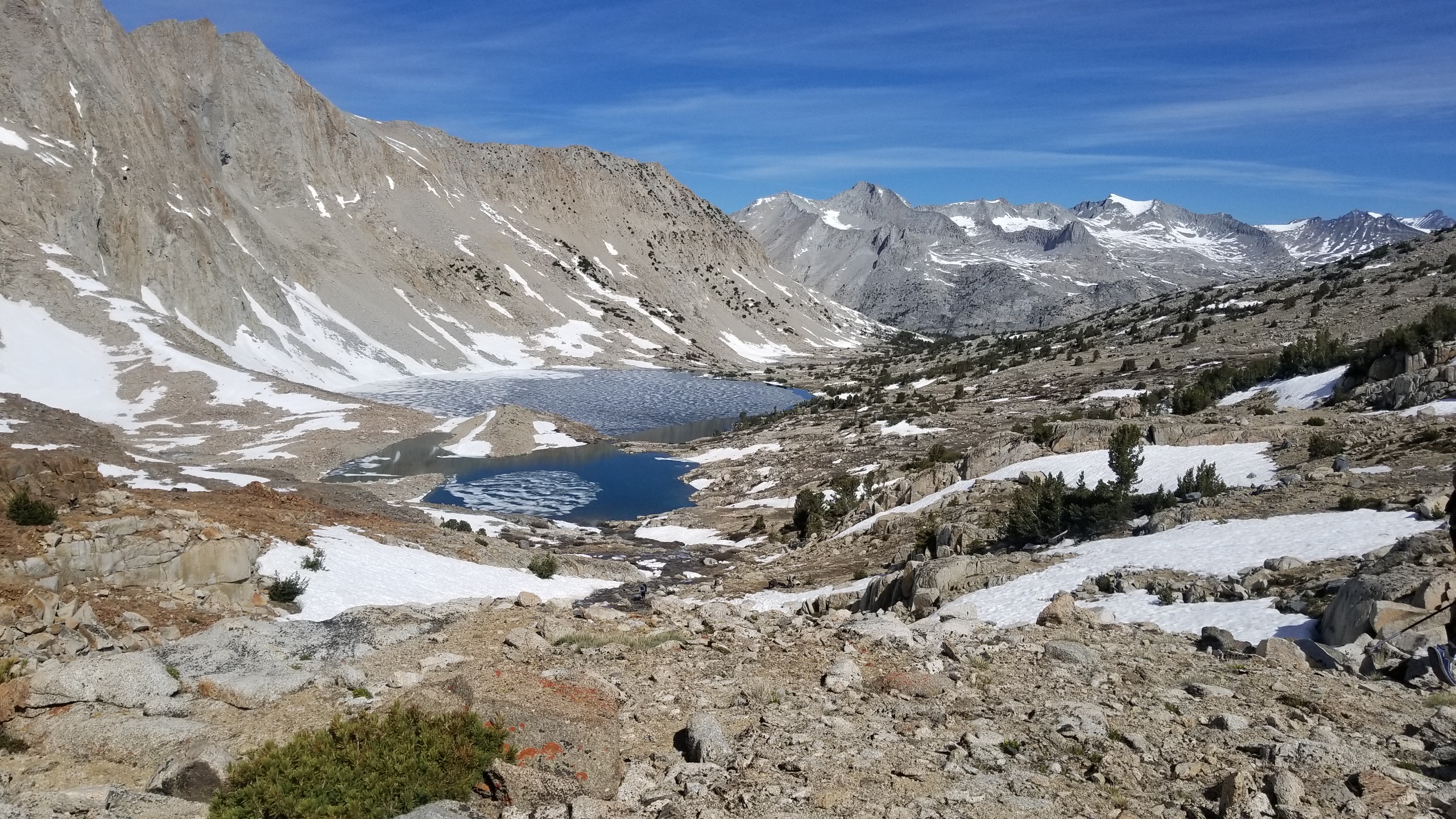 We pressed on as a group and I found myself chatting with Pickle quite a lot. We went on about alcohol laws, gun laws, hunting laws, and all the differences between states. Pickle was an avid flyfisherman and hunter of water foul, that is when he isnt hiking. We went on and on and the miles mealted away. Soon we found our first big waterford and without hesitation we all just went for it, plundging in, up to our thighs in fridged waters. The next few miles were the same rythm of water crossings and beautful forests while chattin on.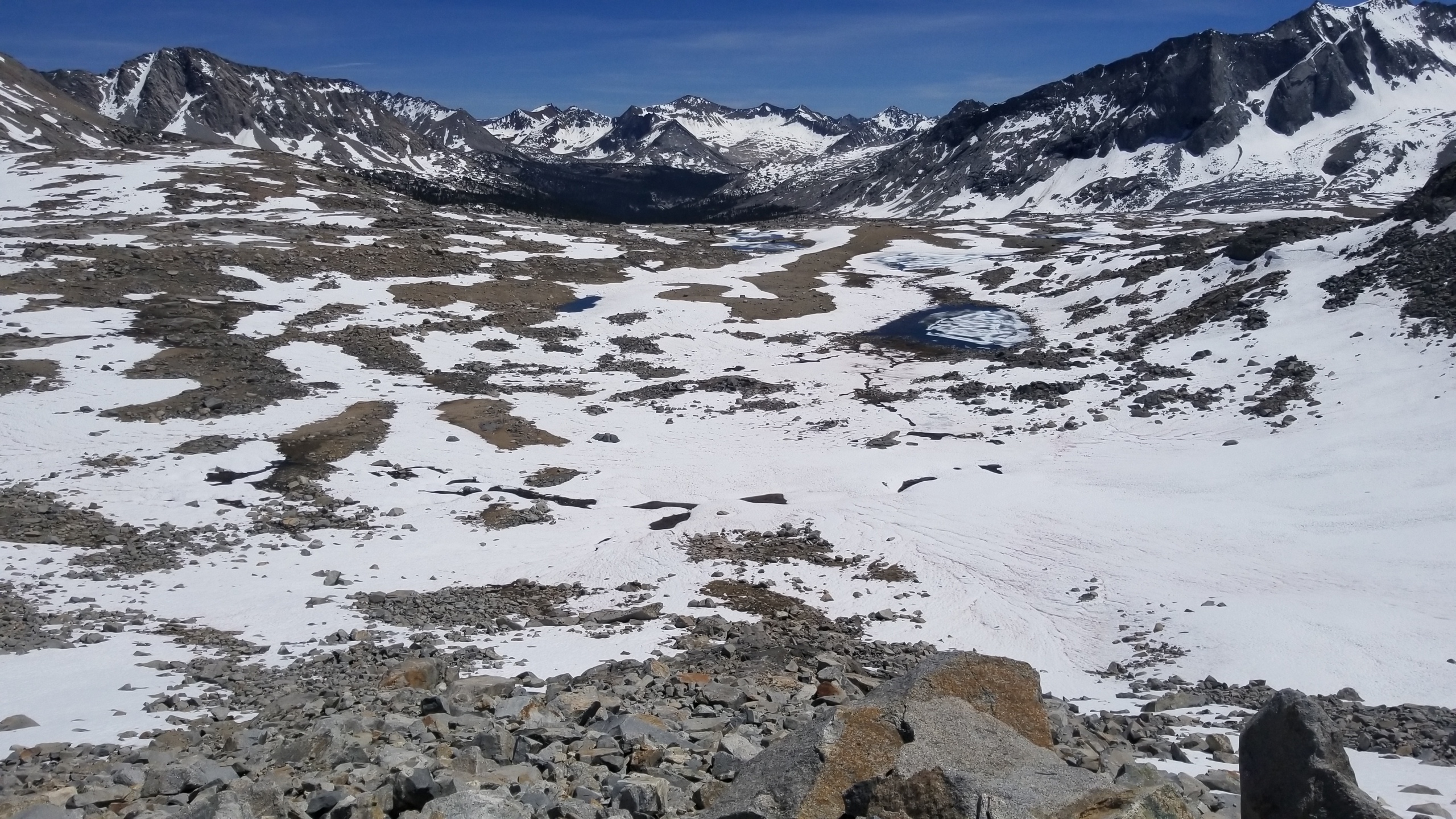 We paused for a quick break until everyone but Happy (who seemed temporarily MIA) showed up. We hiked on towards Mather Pass. On and up we went hopping across snow patches until finally reaching the switchbacks and after a heardy push we all made it to the top. Breaking on a nice sitting rock we just lookedforward towards the snow covered fields ahead. Soon we pressed on and post holed, slip and slided, and glicaded when we could down the north face into the valley and finally finding once again, the PCT.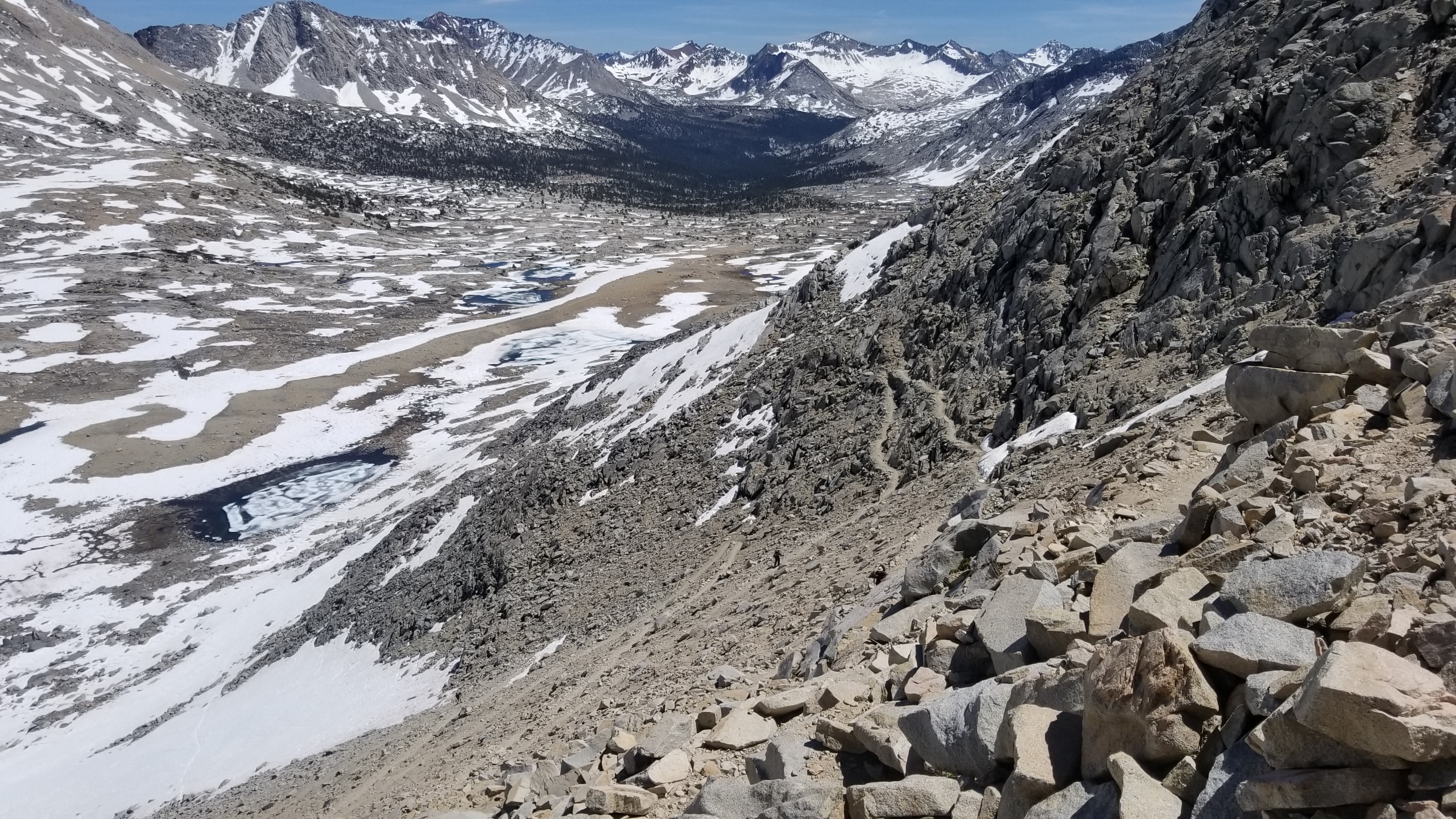 The next miles were spectactular as a mountain lake came into view. The water was perfectly clear and all around waterfalls trickled down the snowmelt to feed the thirsty lake. This is one of the most beautiful places ive ever seen. We skirted the lake and finally came down on a green grass knoll of the far side and decided there was no contest, we had to camp here. Sissyphus, Ladybug, Pickle, and myslef set up shop and just got through eating dinner as Happy came rolling into camp. "Happy!!!" everyone yelled. We were all glad to see him and he said he was tuckered out! He set up tent as well and we all receeded to our tents, getting ready for the next days haul.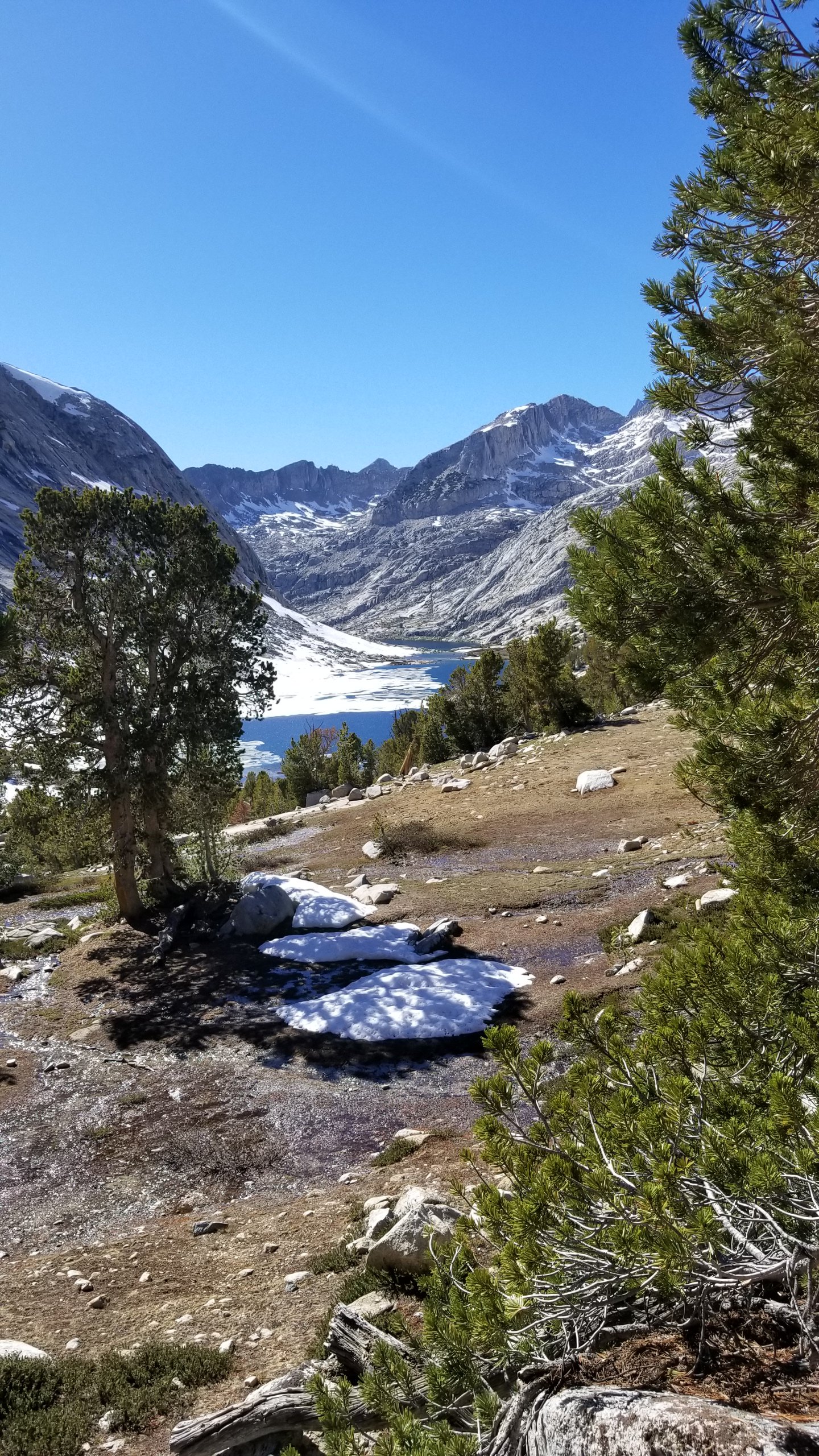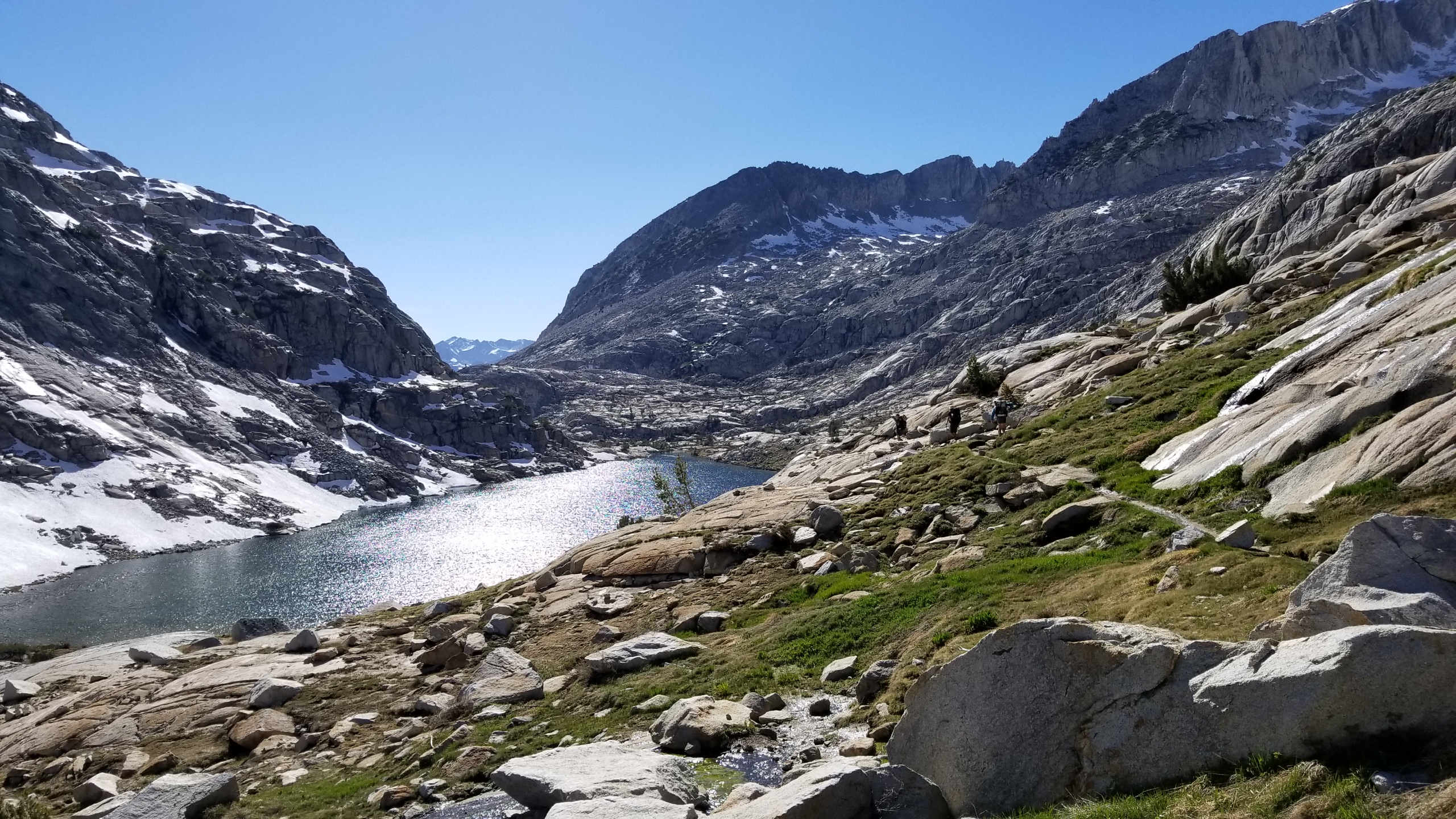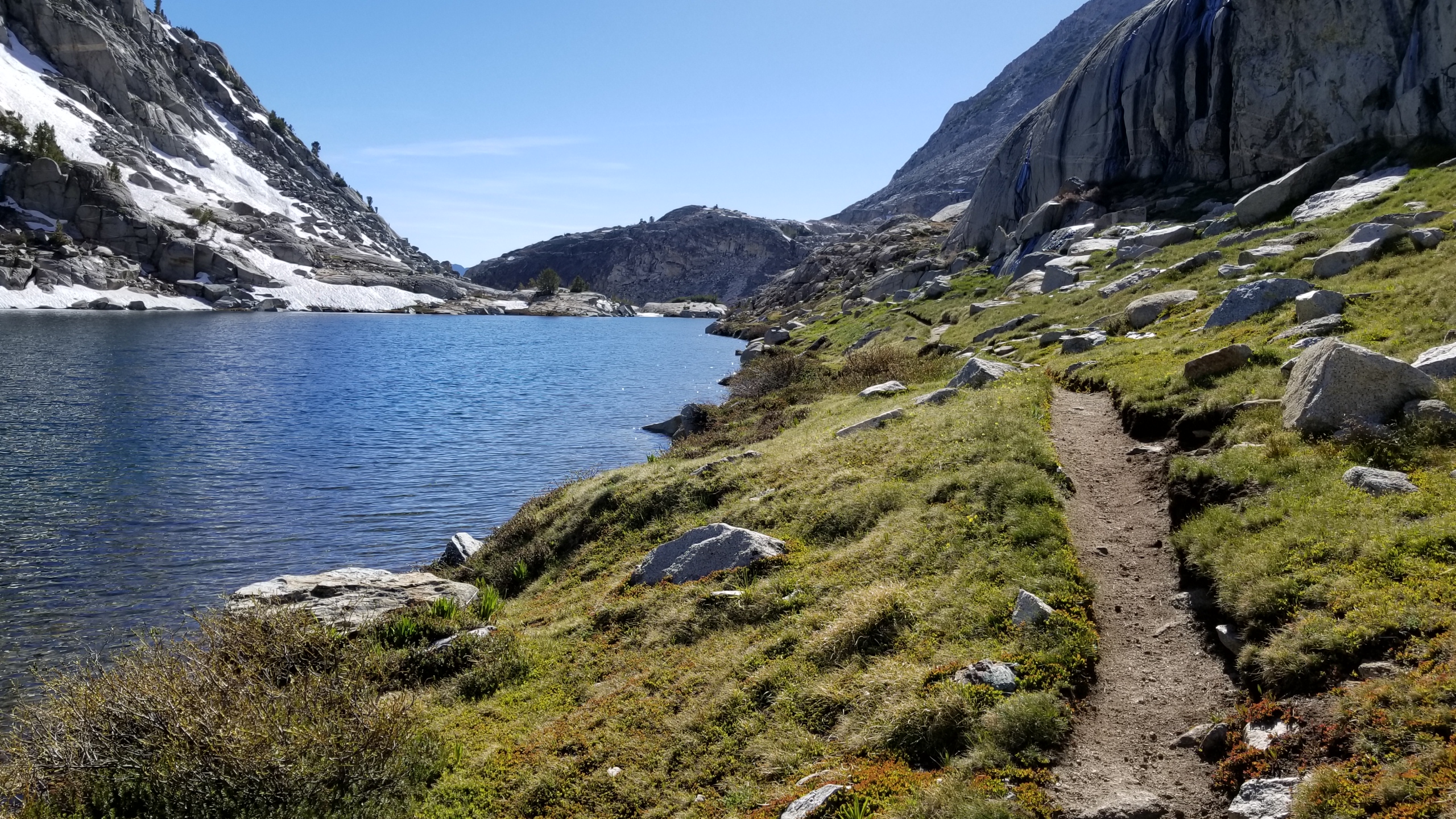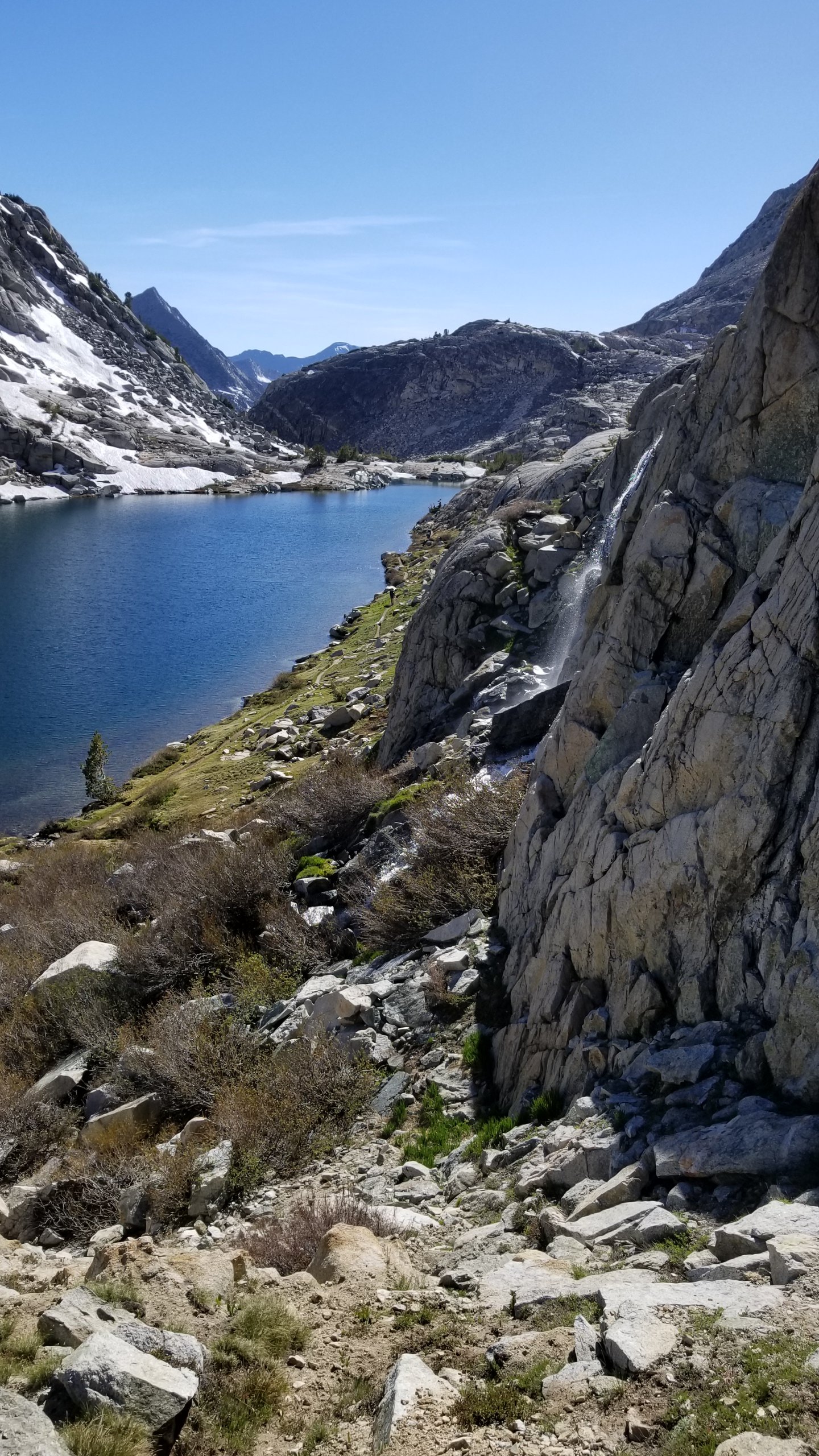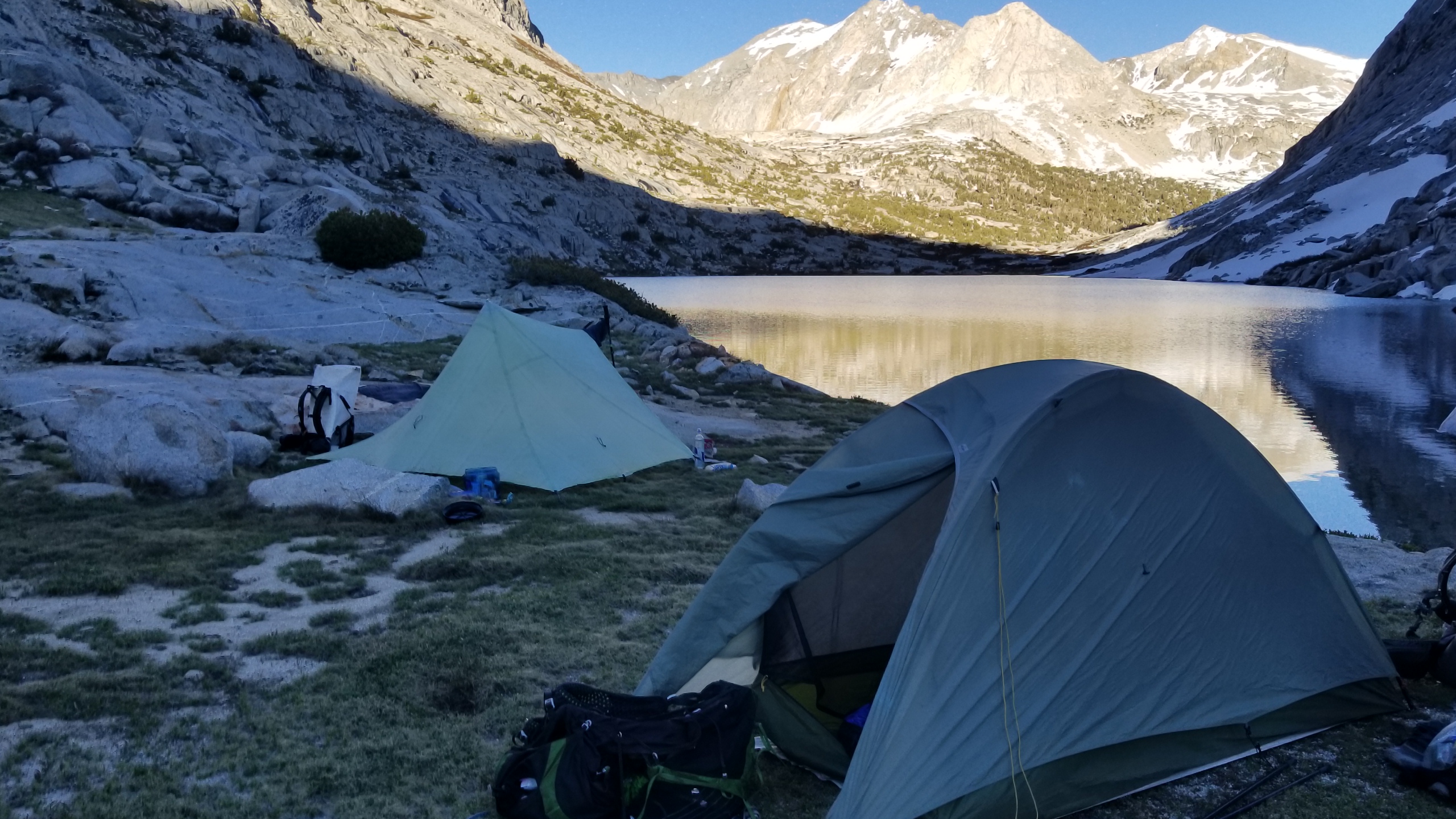 Hiker Profile:
Pickle (Dillan) 36, from Pennsylvania. An avid hunter and fisherman. He seemed like a good ol boy, very friendly and had a great sense of humor. Could make just about anyone laught and fit right it in the groups smart alic attitude. Hiked the AT in 2016, and planned to do the CDT in 2020. His fiance was coming out to meet him and he would be coming off trail to hang out in Tahoefor 5 days.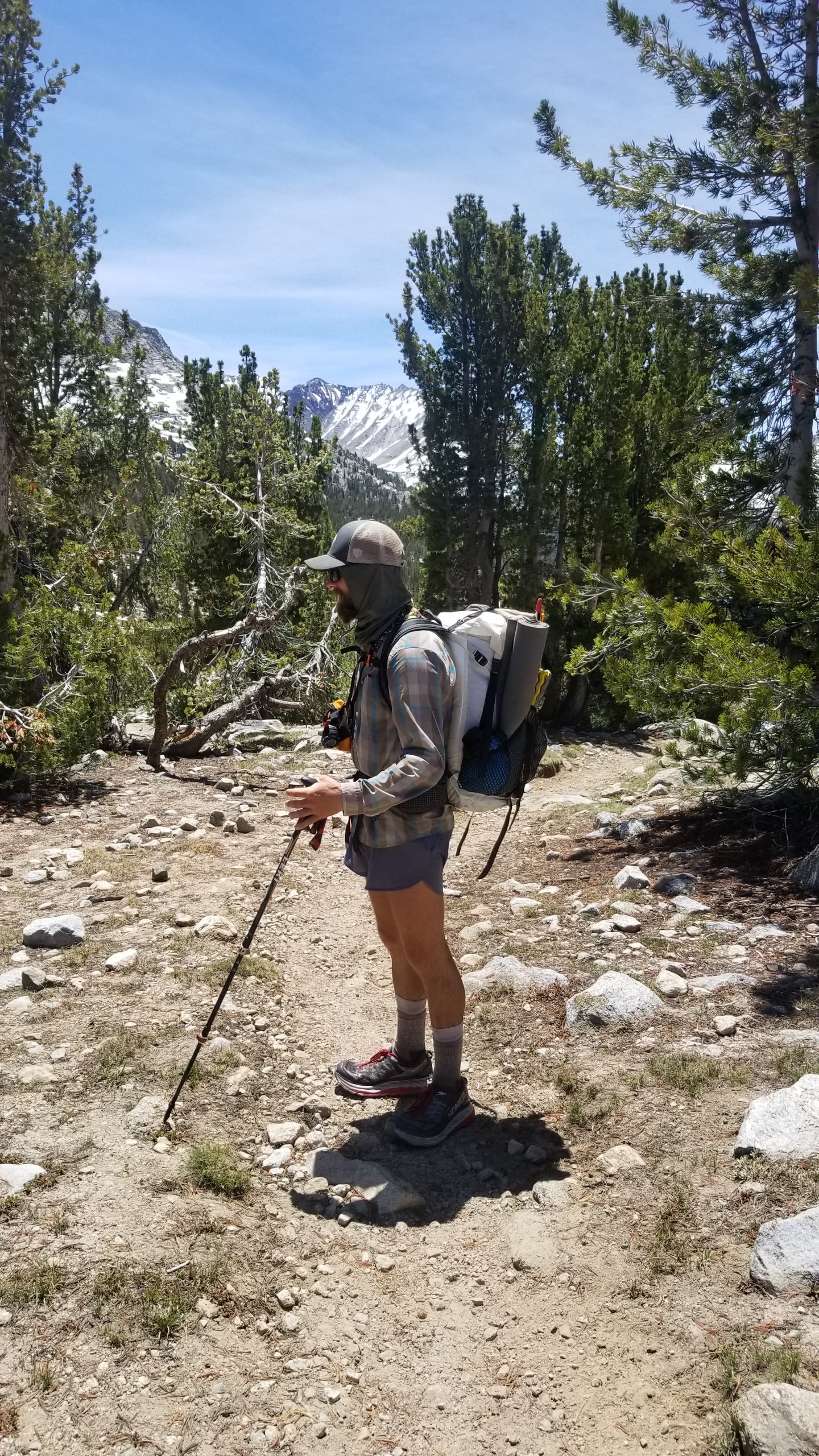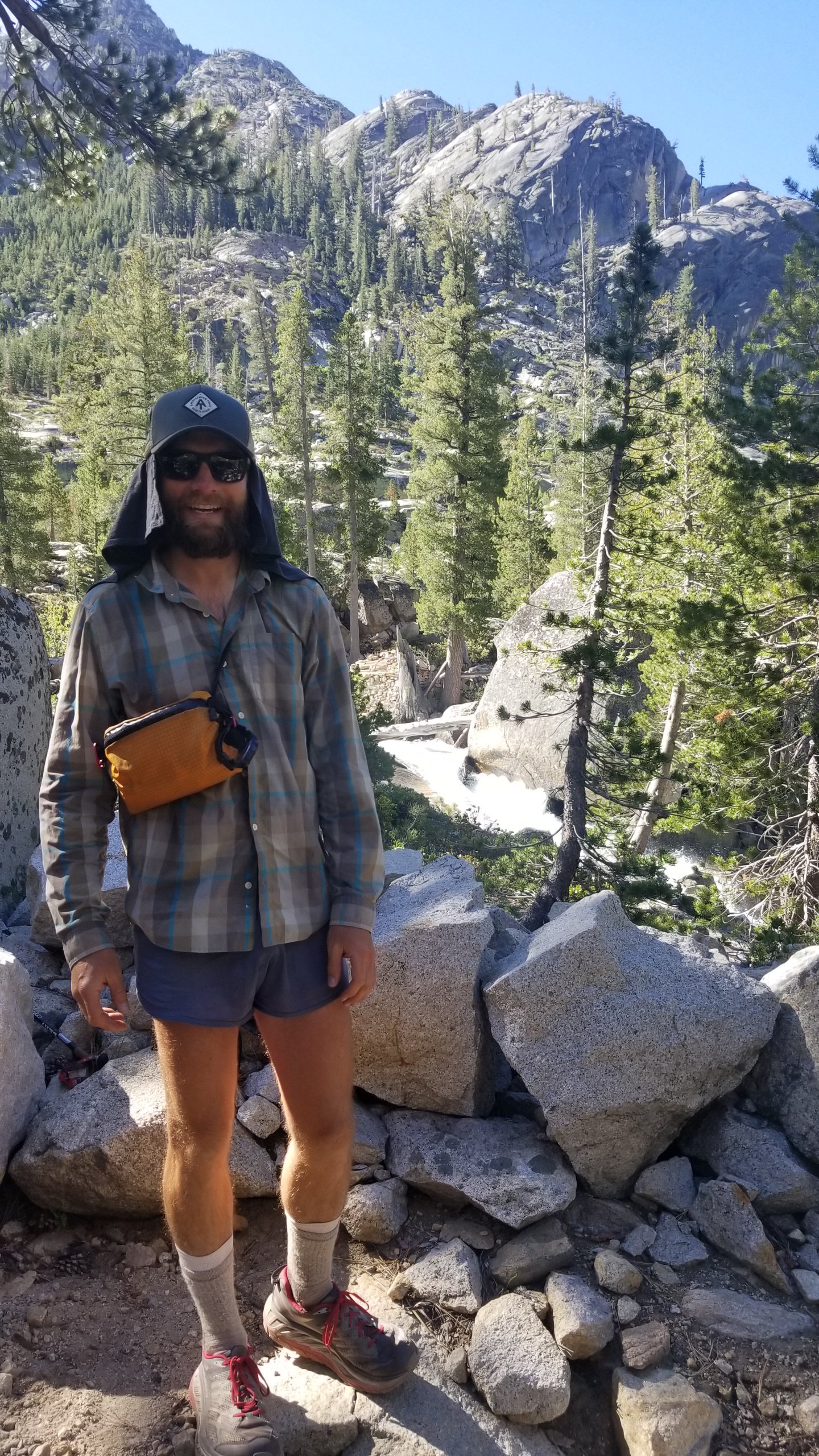 Reading suggestion: The North Pond Hermet