6.9.18
Water, water, everywhere . . .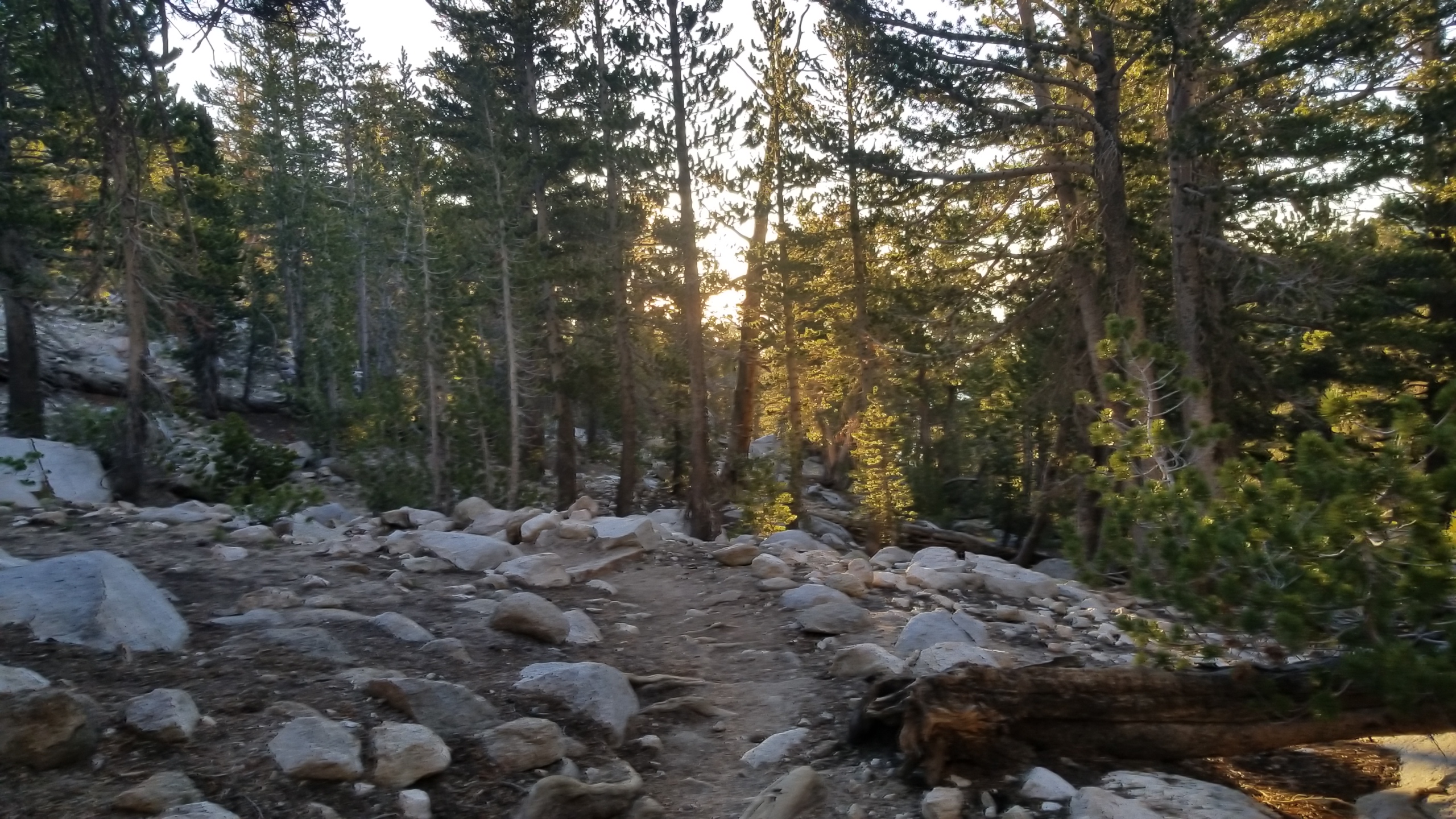 We woke next to Flower Lake and started getting goign. There was something about getting off the PCT, Hiking 7miles over a pass, just to pick up 5 days of food and hike back. A necessary evil, but still something none of us enjoyed doing, fretted it actually. Our only concelation was the really cool hostel we stayed at in the town of Biship. So that was the mood as we packed up and got rolling.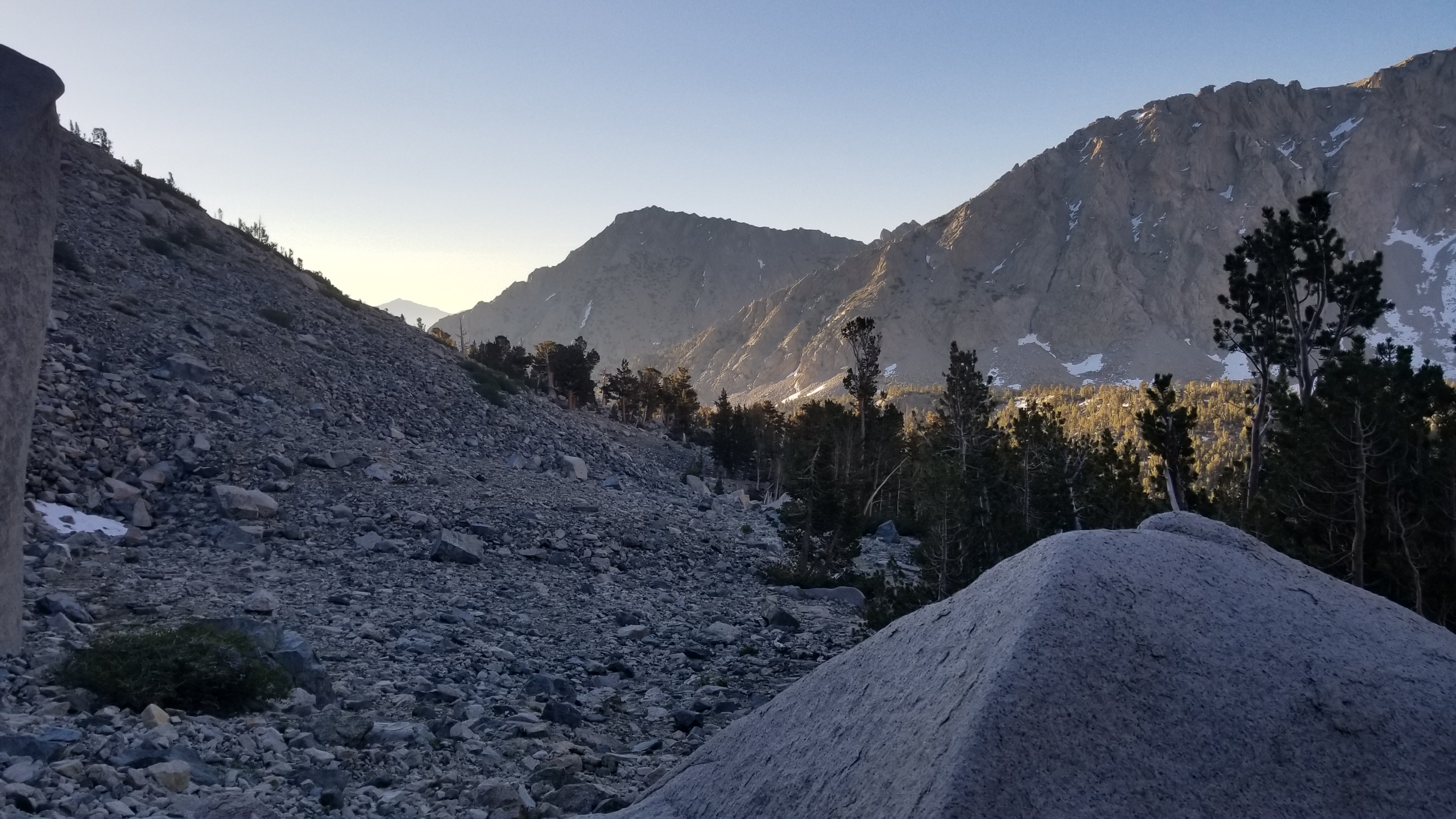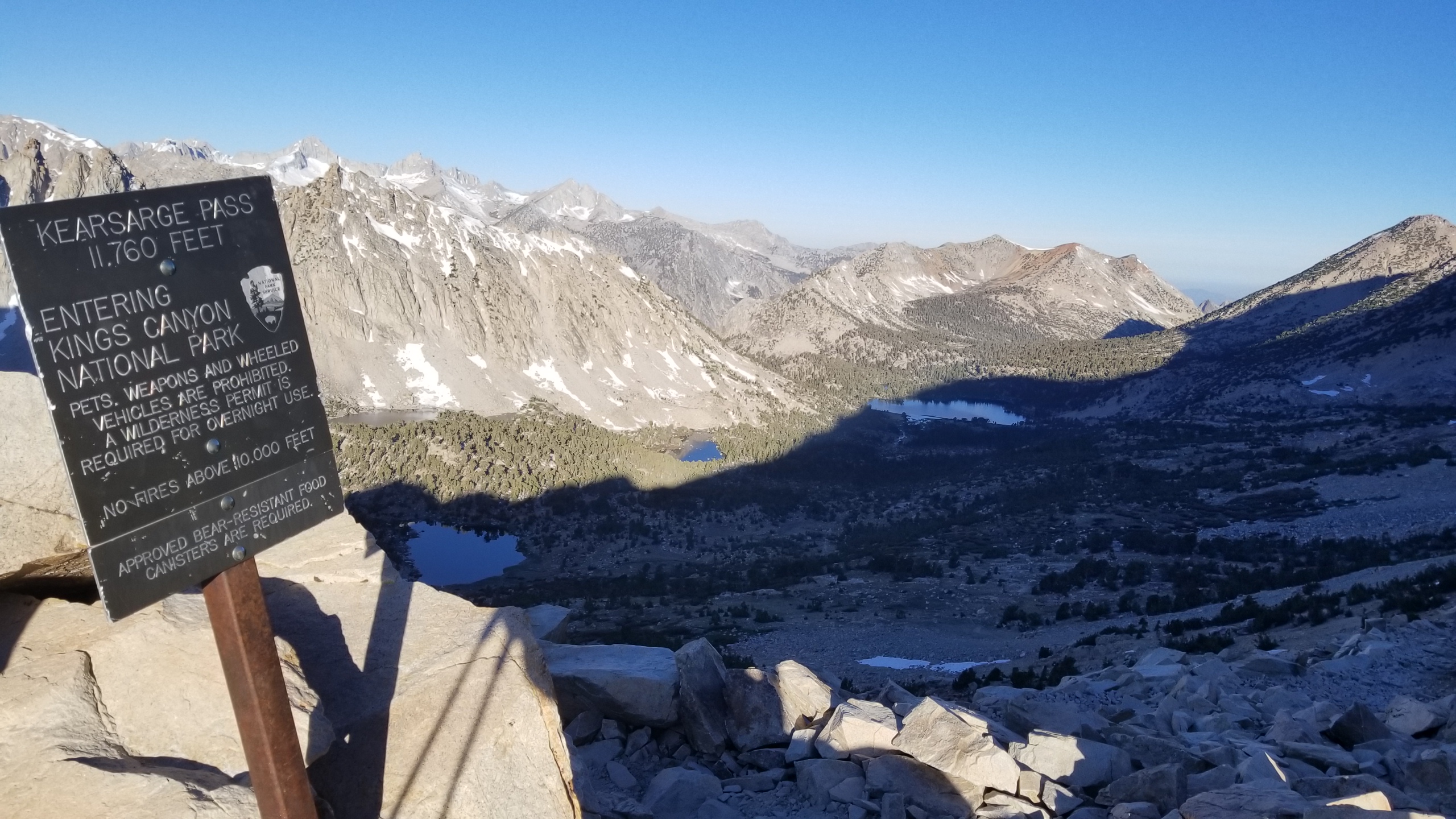 It was windy on the pass as we began to climb. We were all still shaking off the morning chill and Ladybug, Sissyphus, Happy, and myself grinded out the hike. Up and up we went, and the golden morning light with the incredible views went great lengths to soften the blow of the climb. Soon we topped it, and dumped down onto the west side of Kersarge pass where the sun had yet to warm. It 6was downhill to the PCT and Bullfrog Lake was looking especially awesome!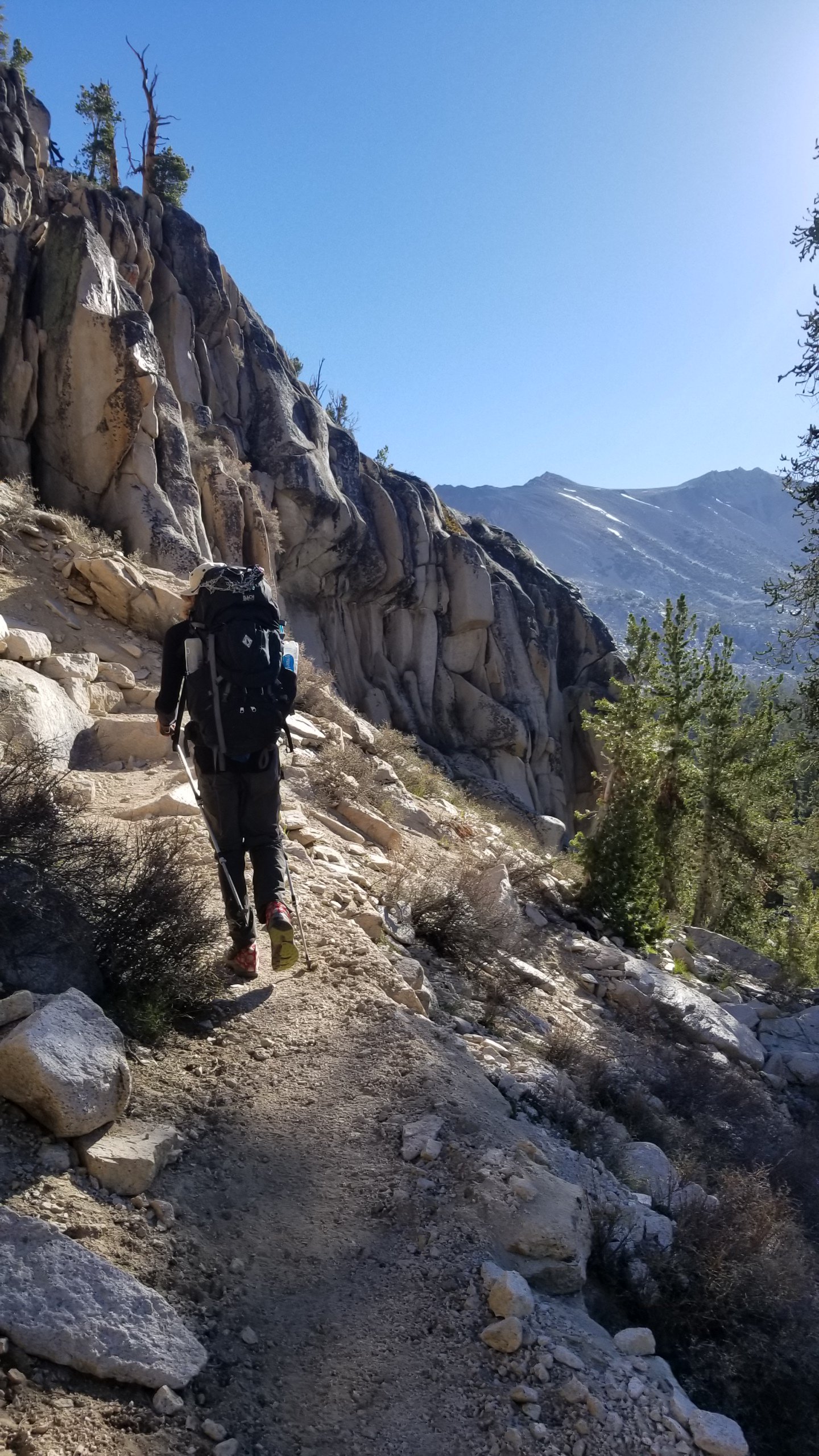 Finally back on we headed north,up throuhg the valley snaking our way through until finally finding the switchbacks that lead to Glenn Pass. WE ran into a few other hikers as we pressed on, even met a few people hiking the JMT. The gain became hardy and the pace slowed as we climbed. Only a few patches of snow remained on the south side. Switchback after switchback we climbing until finally conquoring the beast and standing atop the pass.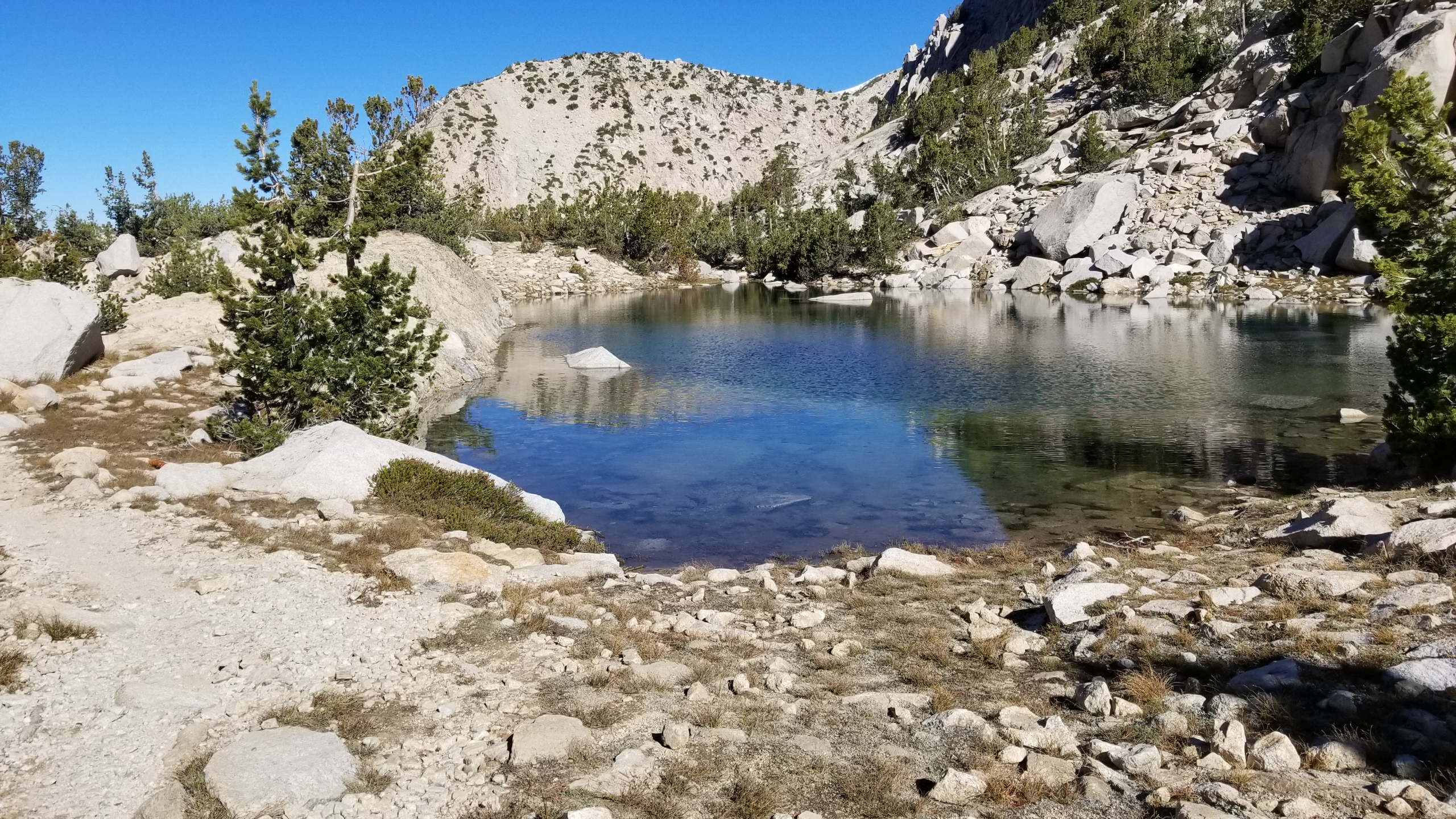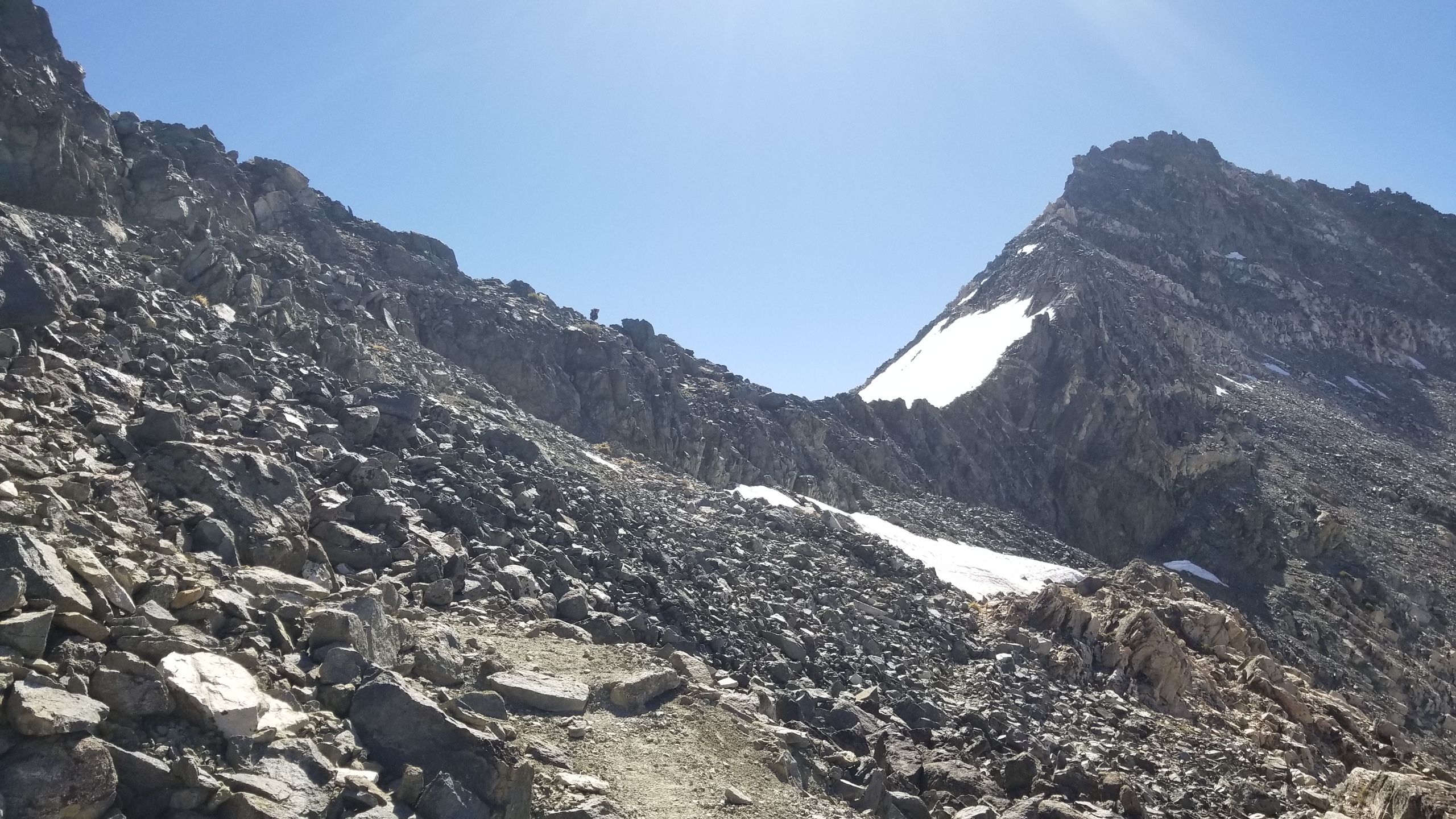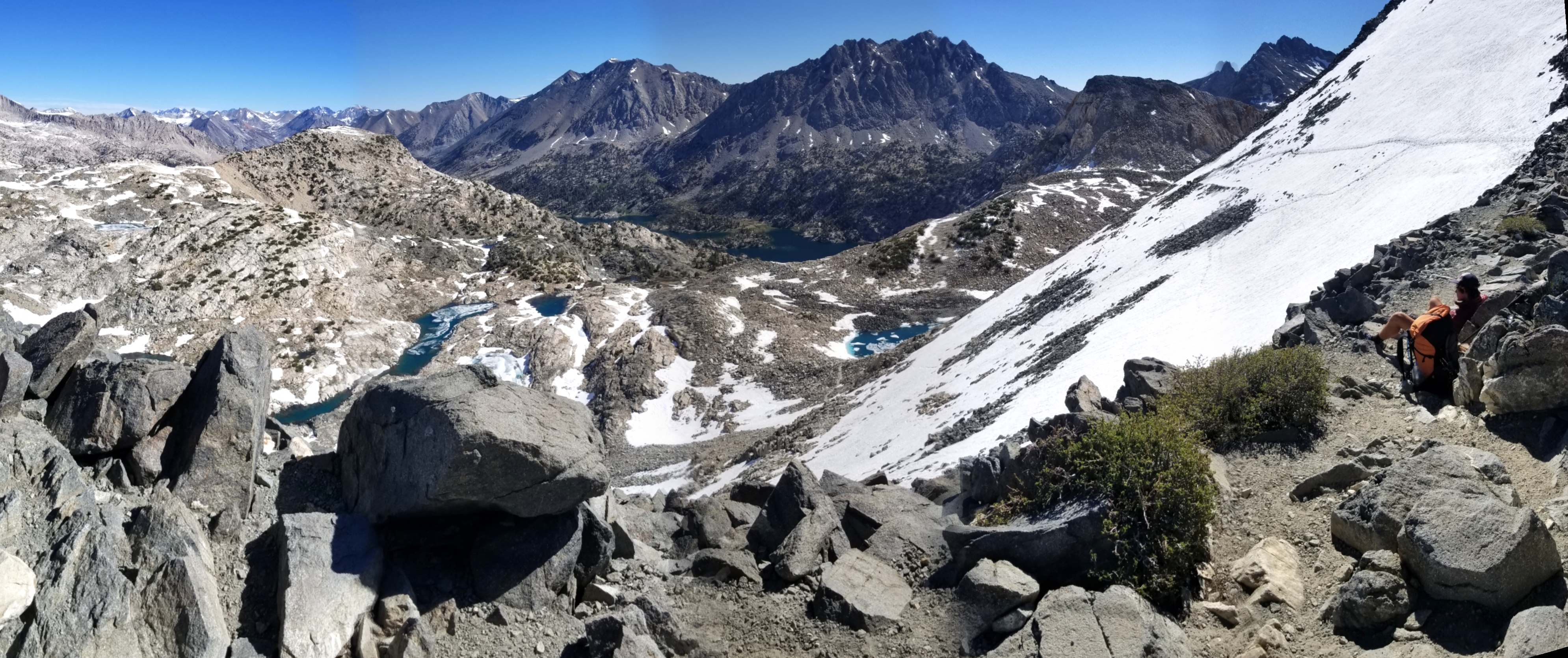 The north side was covered in snow, but ot had been kicked out pretty well. We stopped for a snack as we watched a group of JMTers carefully crossing the snowpacked north face. We had already been tempered in the snow of Forester Pass and were all excited to see if we could glicade some of the patches. We hurridly hiked across, joking around in hight spirits. The snow at the top was hard and steep but as we decended we found a few nice patches to glicade and play on.We were soon at the bottom of the pass and started hiking towards Rae Lakes.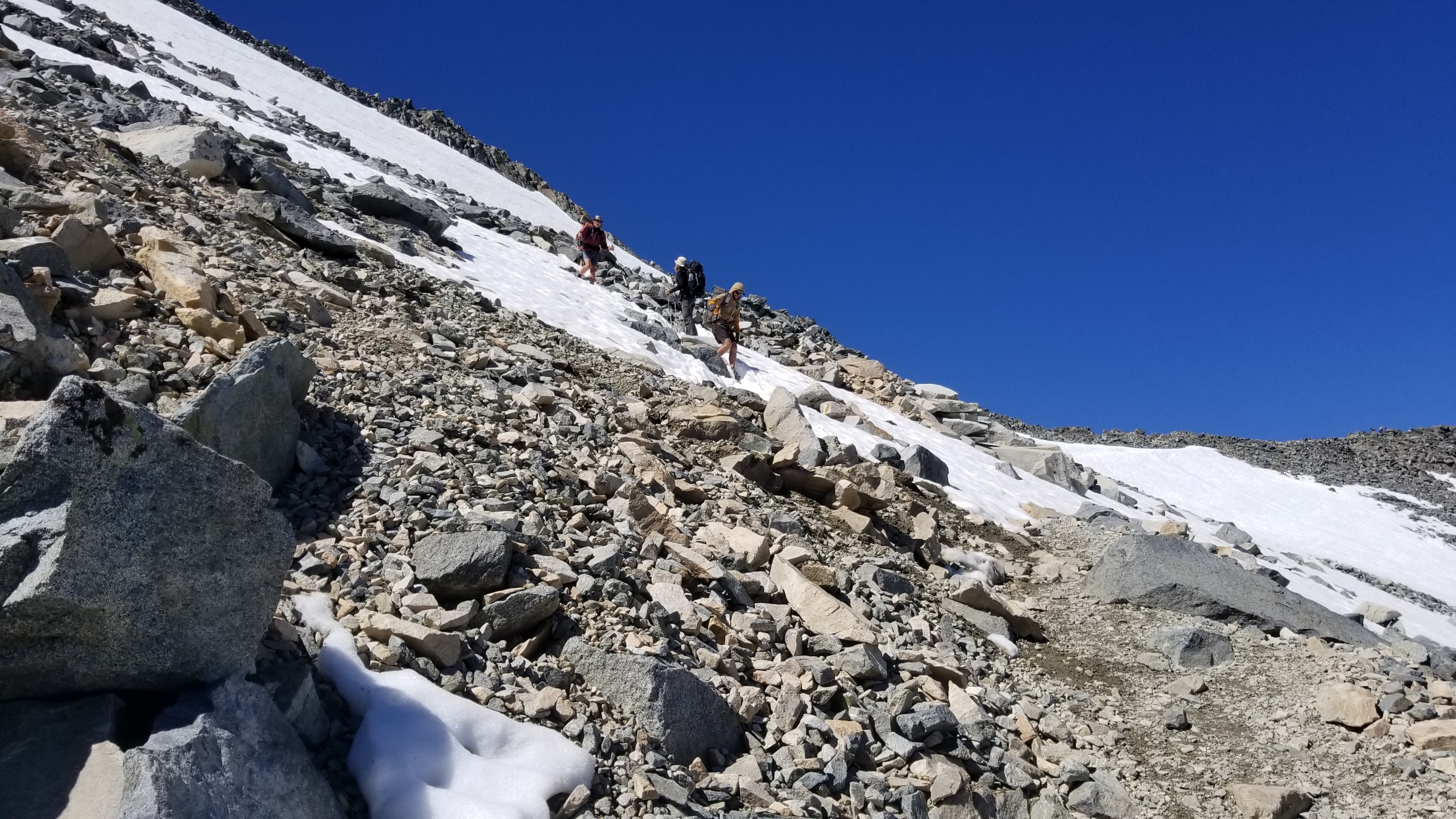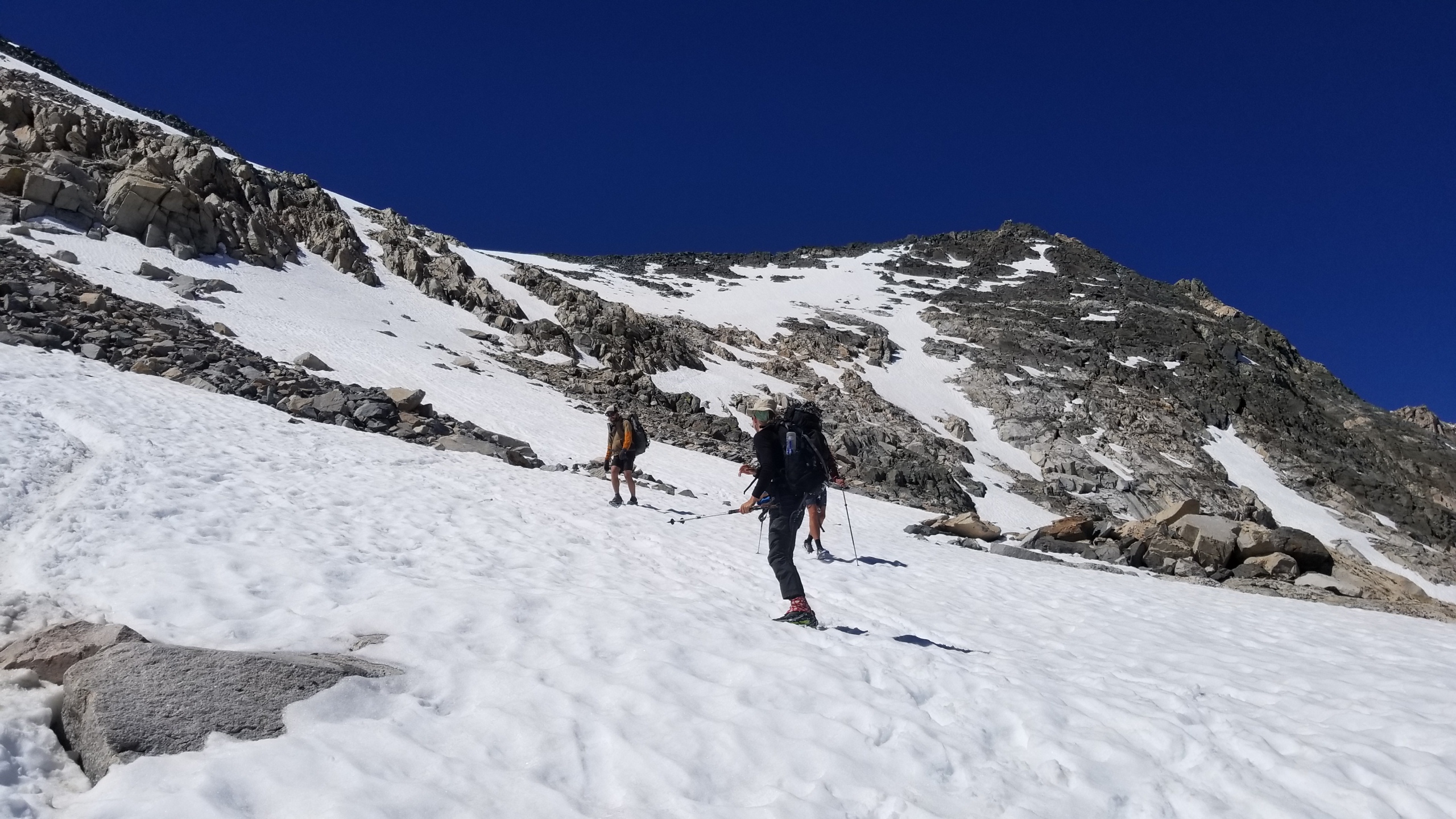 The lakes were incredible, clear as a bell and twice as cold. They still looked so inviting, and after hiking for a mile or so, we stopped for lunch and Ladybug and I did a little cliff jumping! Whew boy talk about cold. As soon as my body hit the water it took my breath away! After sufacing and grabbing some air I realized it wasnt so back, swam back and climbed the face back to the rock I leaped from. The sun went to drying us off and we all chatted and snacked.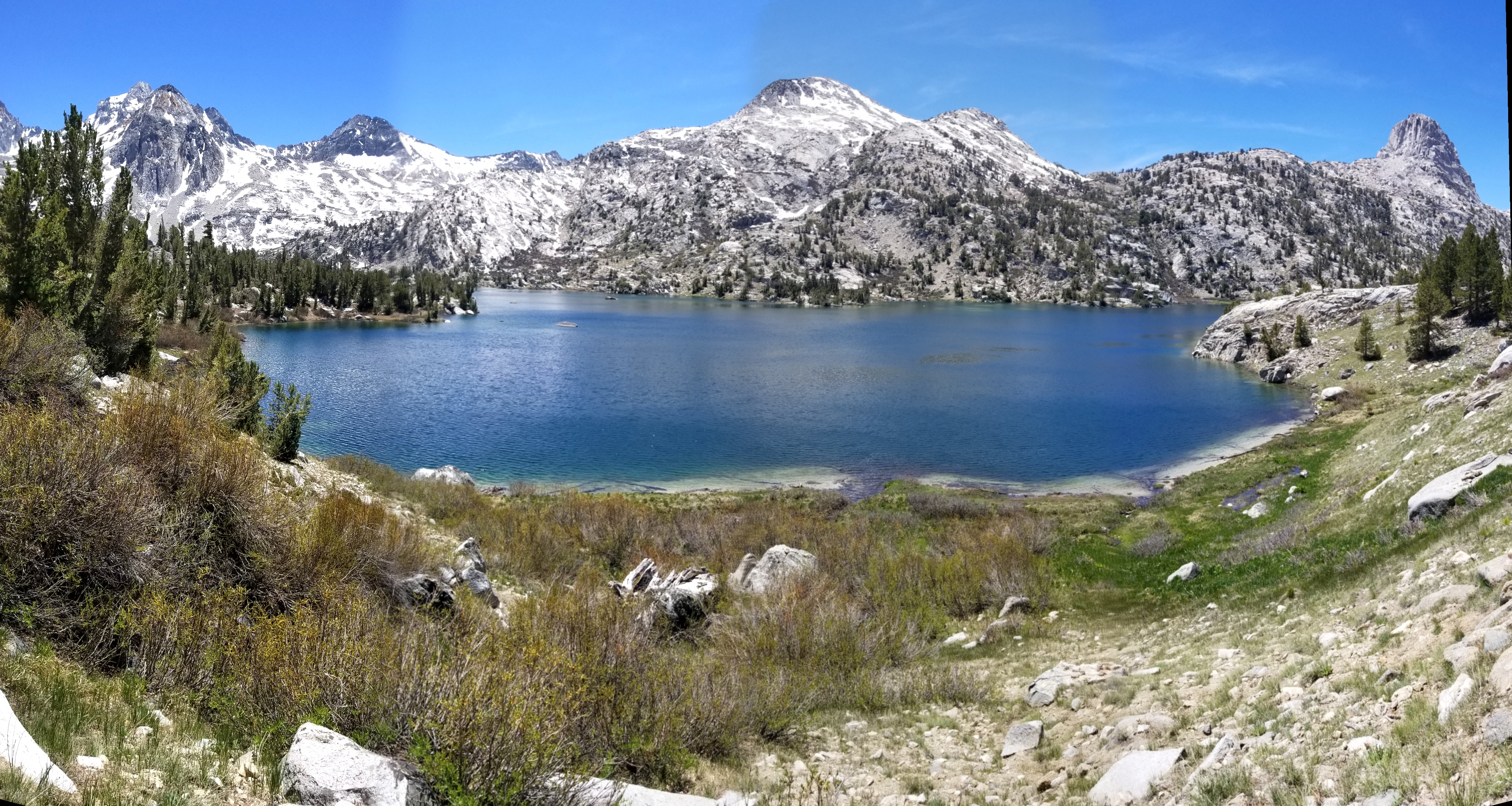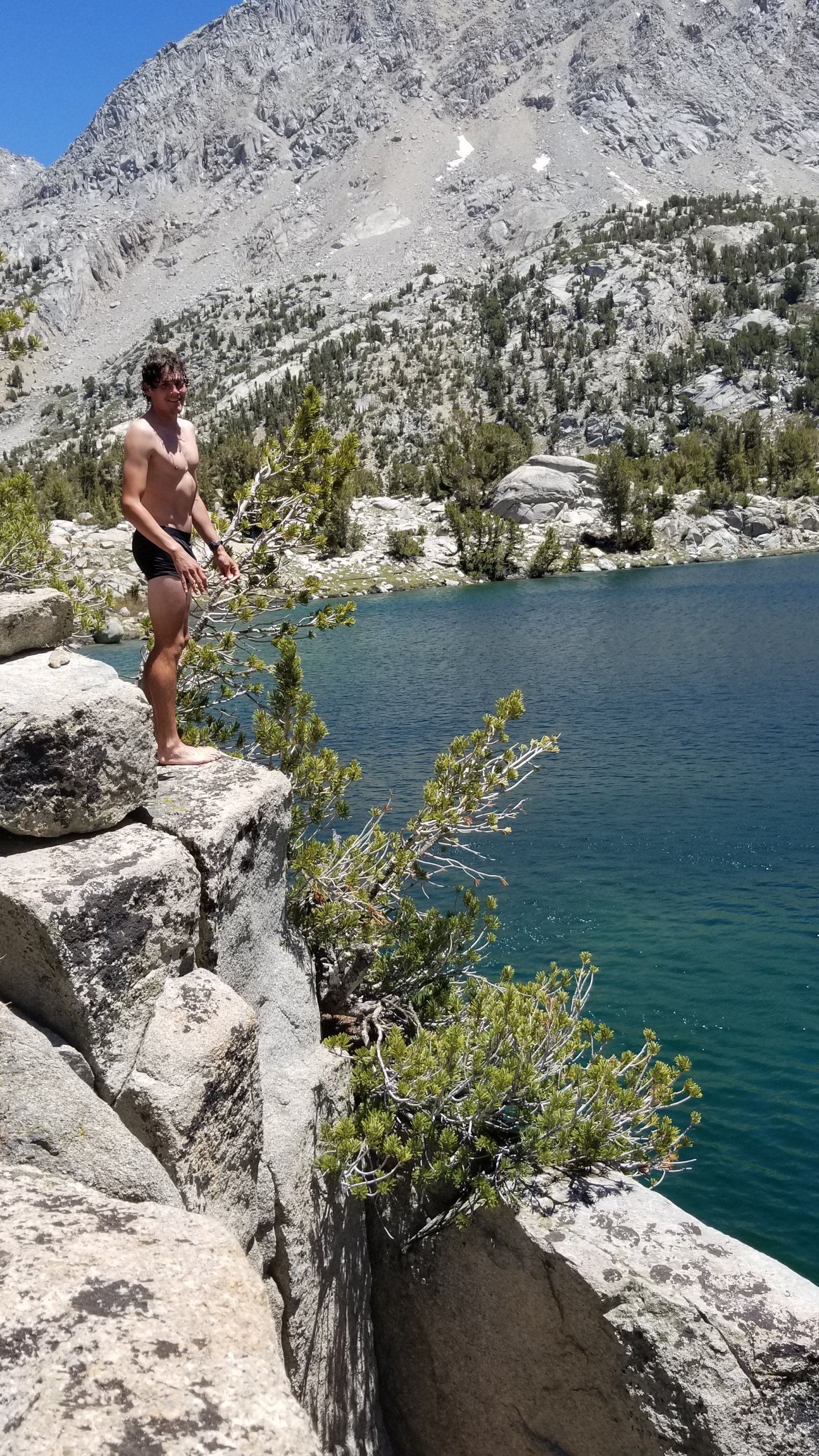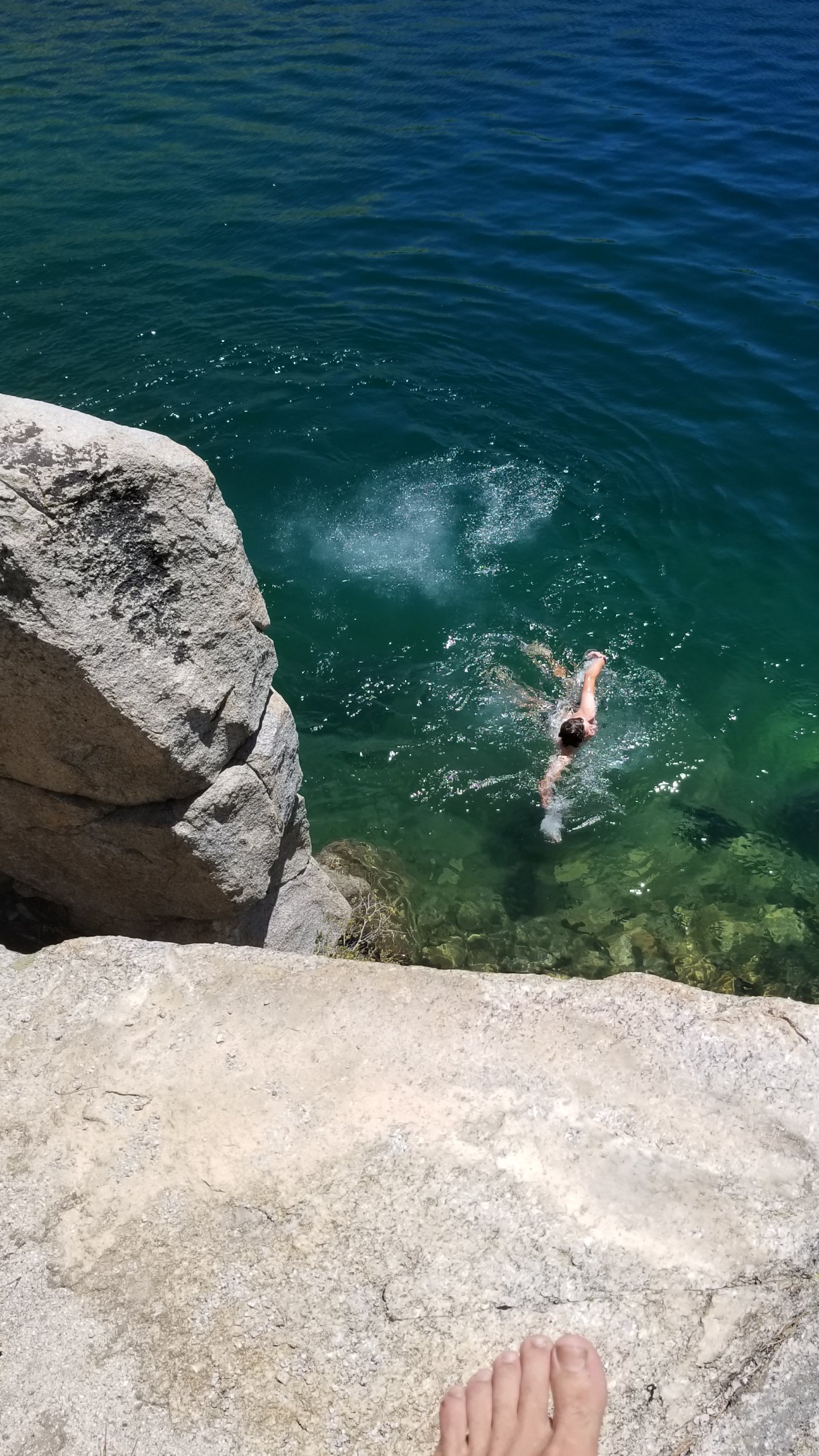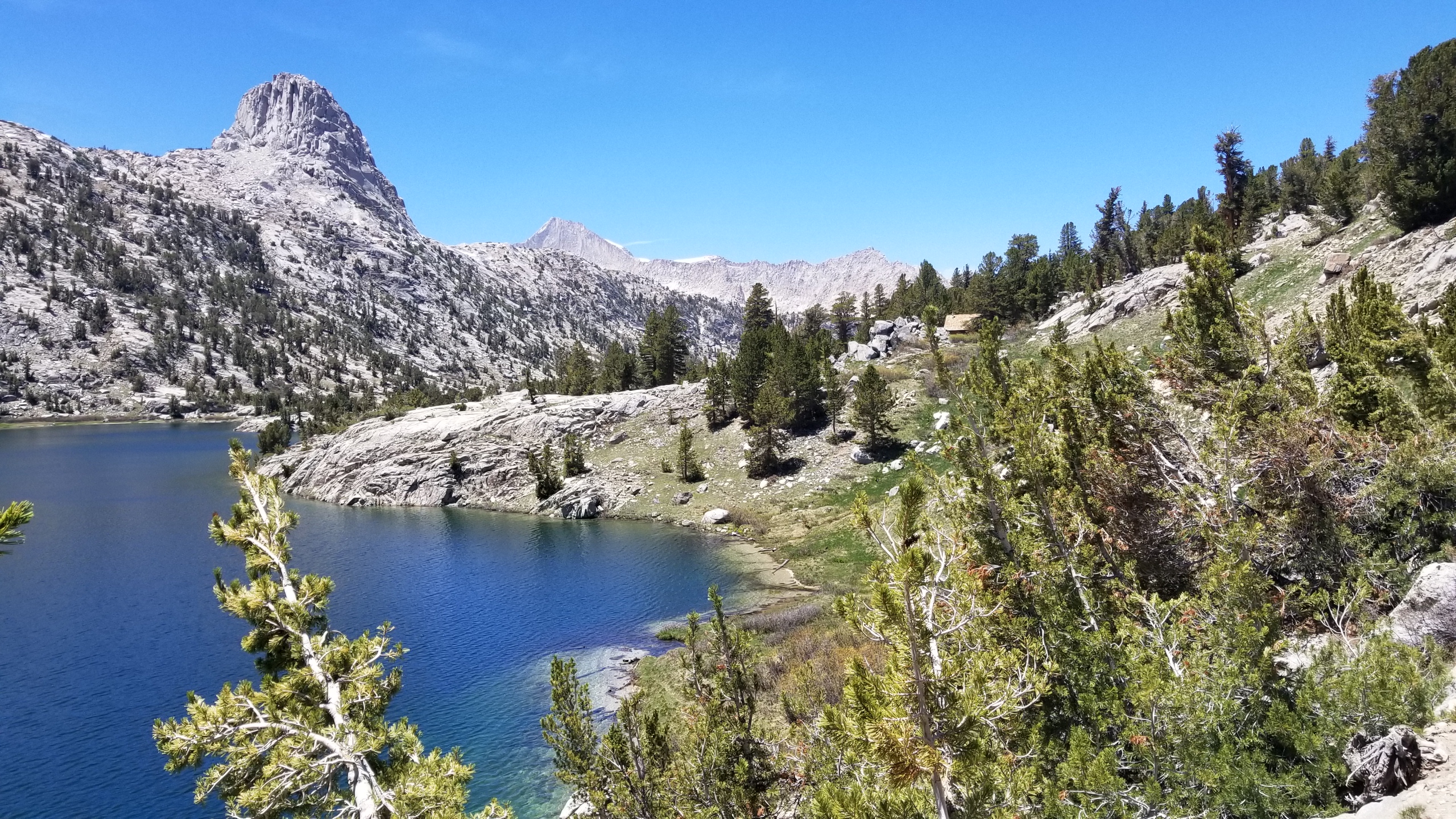 It was time to roll and we headed north through the canyon. It sure was gorgeous, snowcovered mountains towered around us and crystal clear lakes with rumbling waterfalls feeding them. It was a mountin paradise! After trekking down the canyon for some miles we came to a full on suspension bridge that only allowed 1 hiker to dcross at a time, it was soooo cool!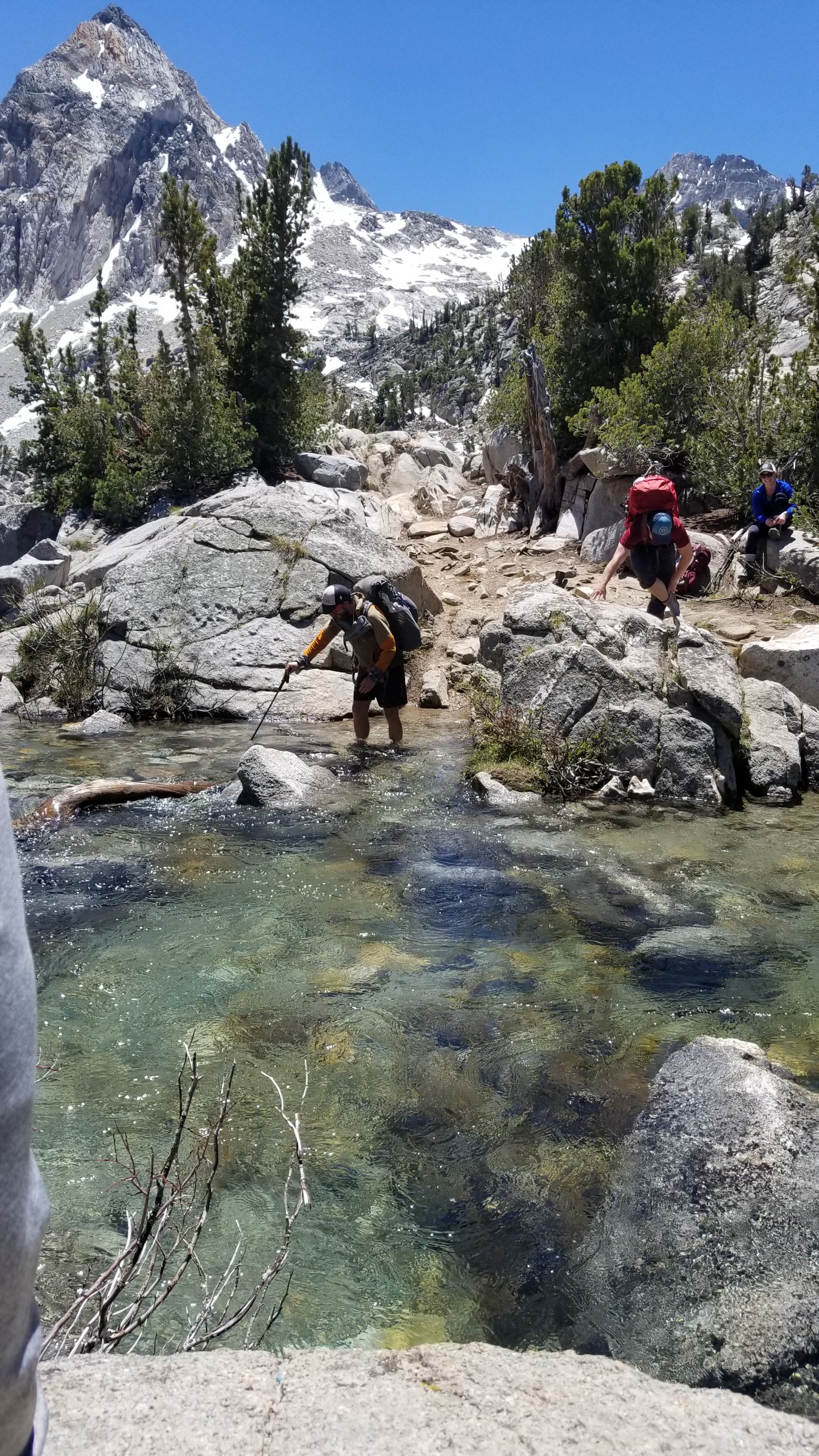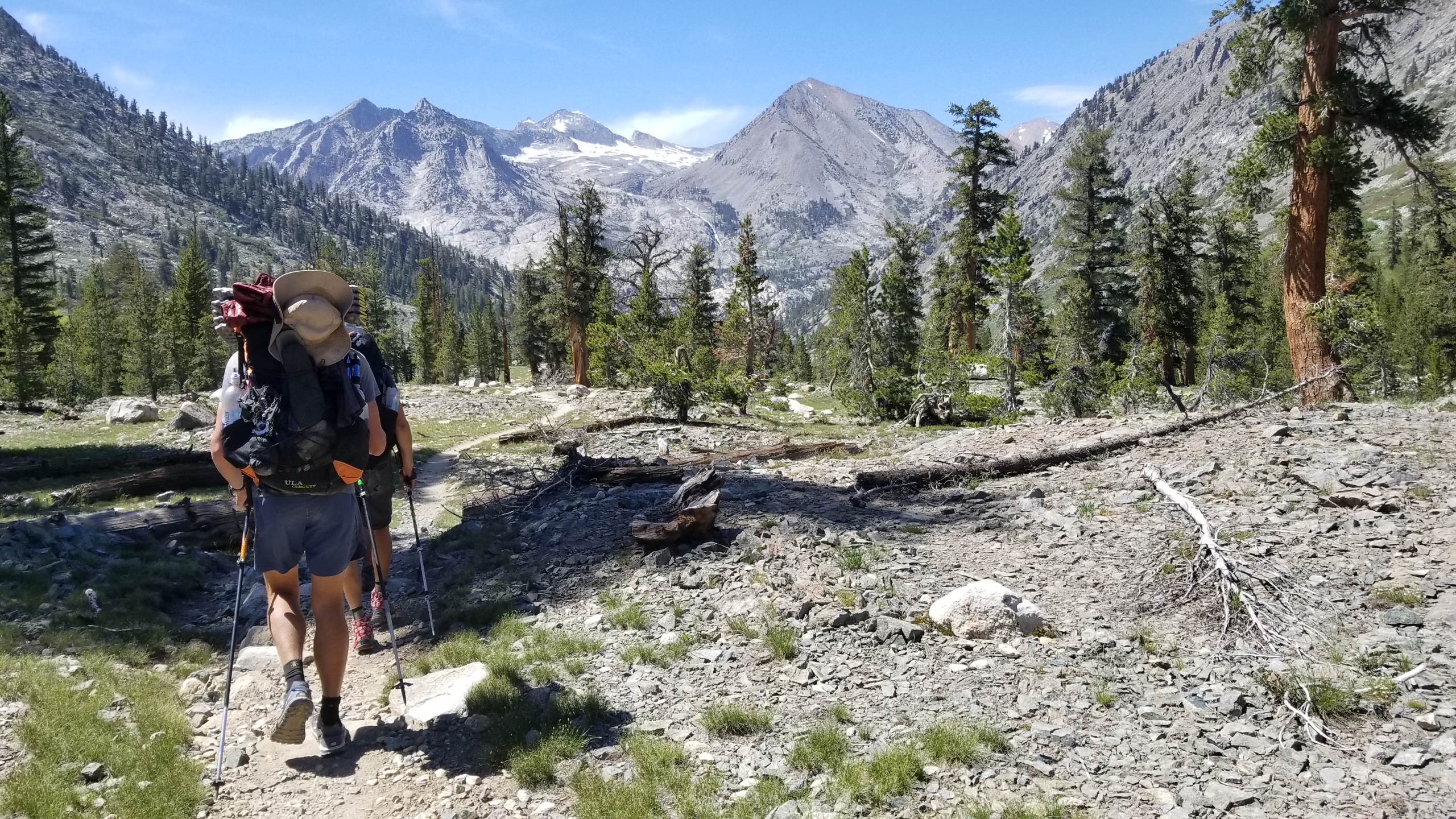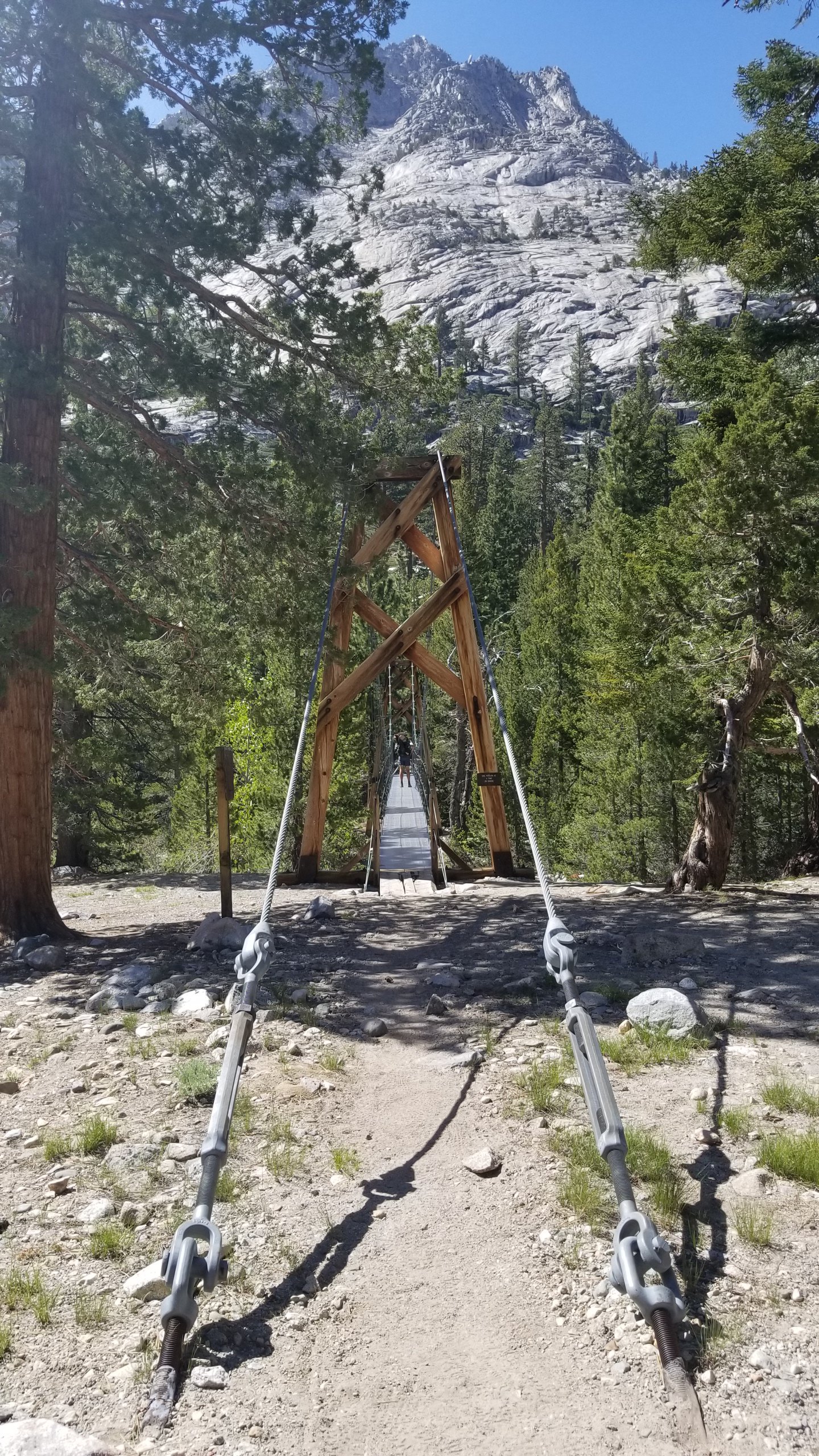 After chilling for a break below the bridge, we pressed the final miles to camp. We were just 5 miles from the pass, it was the last sheltered area to camp before it, and it was like a hiker free for all. We were all spead out, so I decided to climb a little higher and found a nice little 1 man pas high on the rocks above. I plopped here for the night and snuggled in for what was sure to be a cold and windy night. Tomorrow the pass awaited, and we were ready!