6.7.18
Sometimes the road to Subway seems longer than it should!
I was wet when I woke. The humidity from the nearby creek made the cold even colder but none the less, it was time to move. Packing up, Sissyphus, Ladybug, and I were all ready to roll by 6. Forester pass was on all our minds.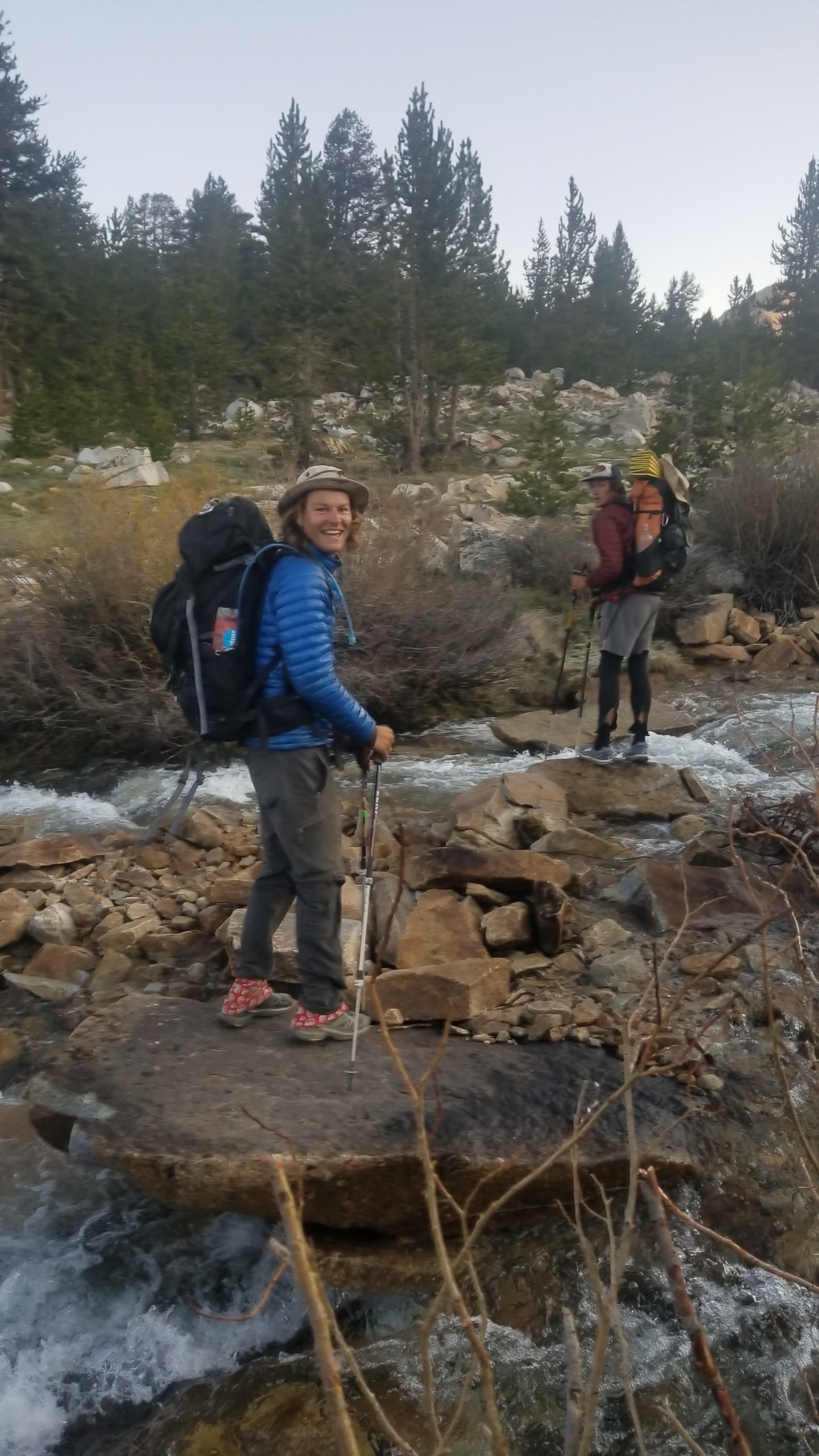 We trekked up and out of the valley before coming to the Tyndall river where we met Nemo considering his options to ford. A few hop, skips, and leaps of faith landed all of us safely on the other side of the river. He joined up with us and we all chatted on as we hiked towards the pass.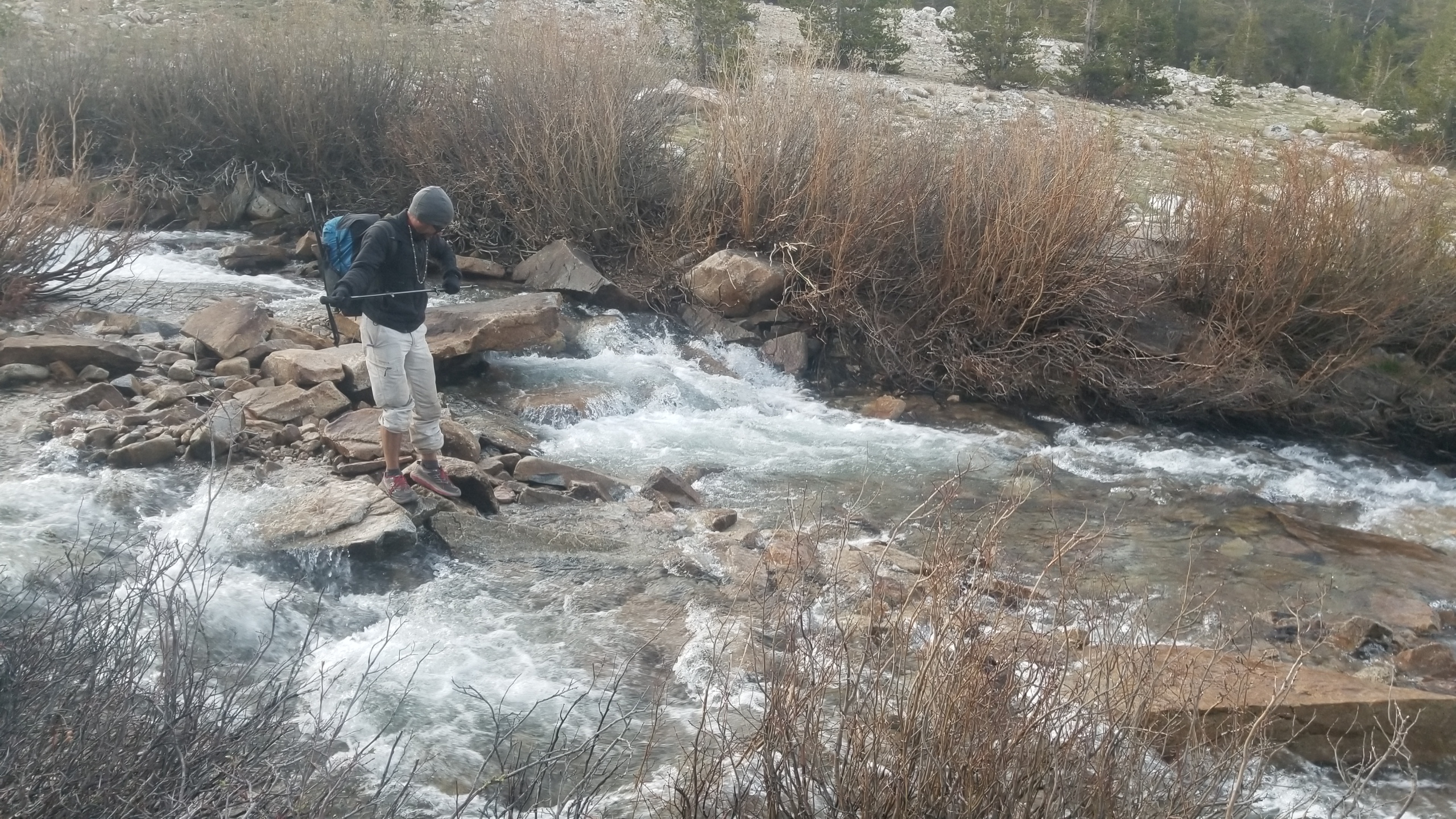 The snow patches started to appear and before long we found ourselves stairing up at the pass. We strapped on our microspikes and pulled out the iceaxes as we ascended. It was an arduous push, but soon we were all past the snow patches and onto the rock safely hiking up the switchbacks. The final snow traverse was across a chute would be pretty bad if you were to slip here. We carefully crossed, step after step, whew! Made it!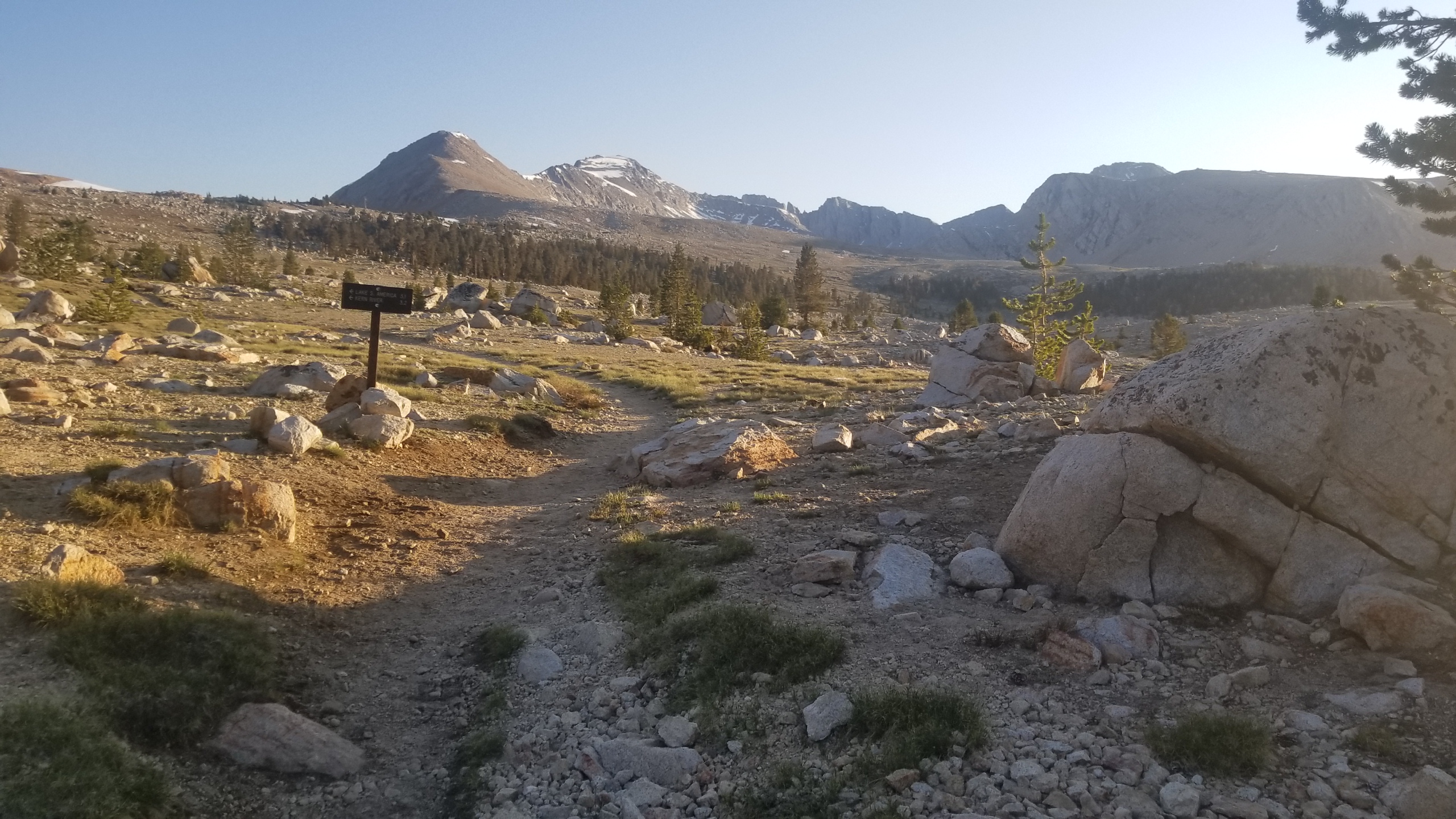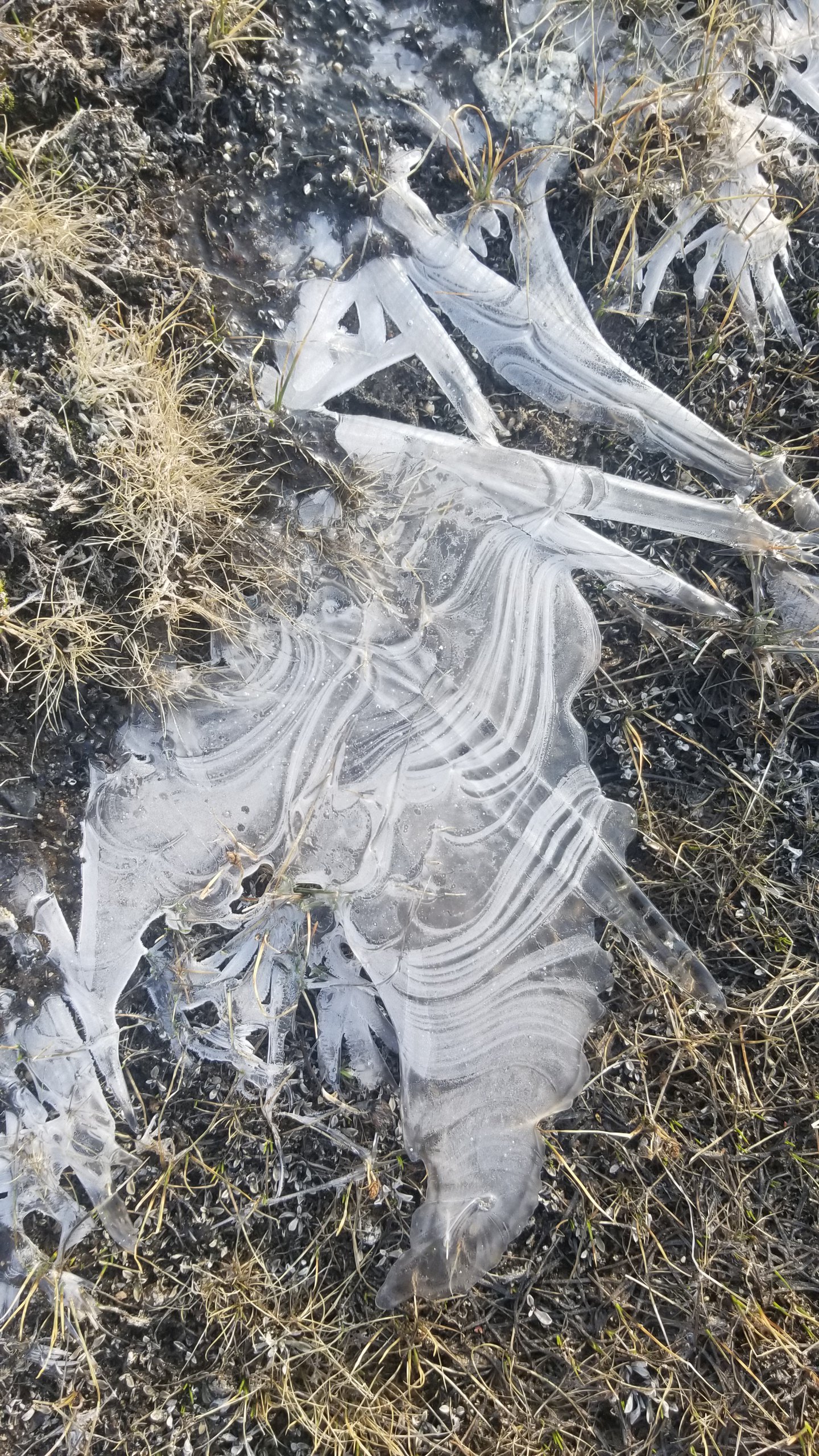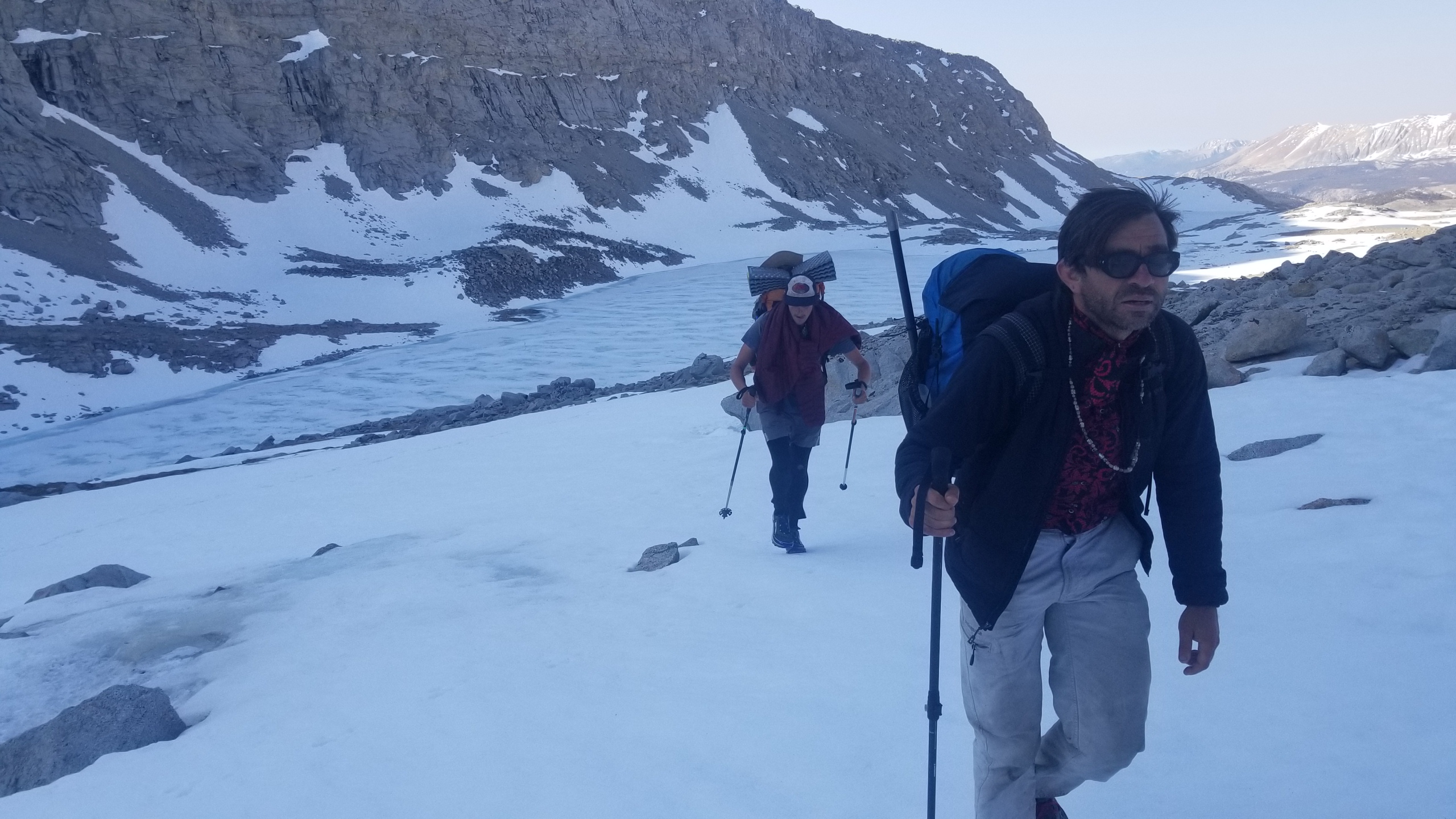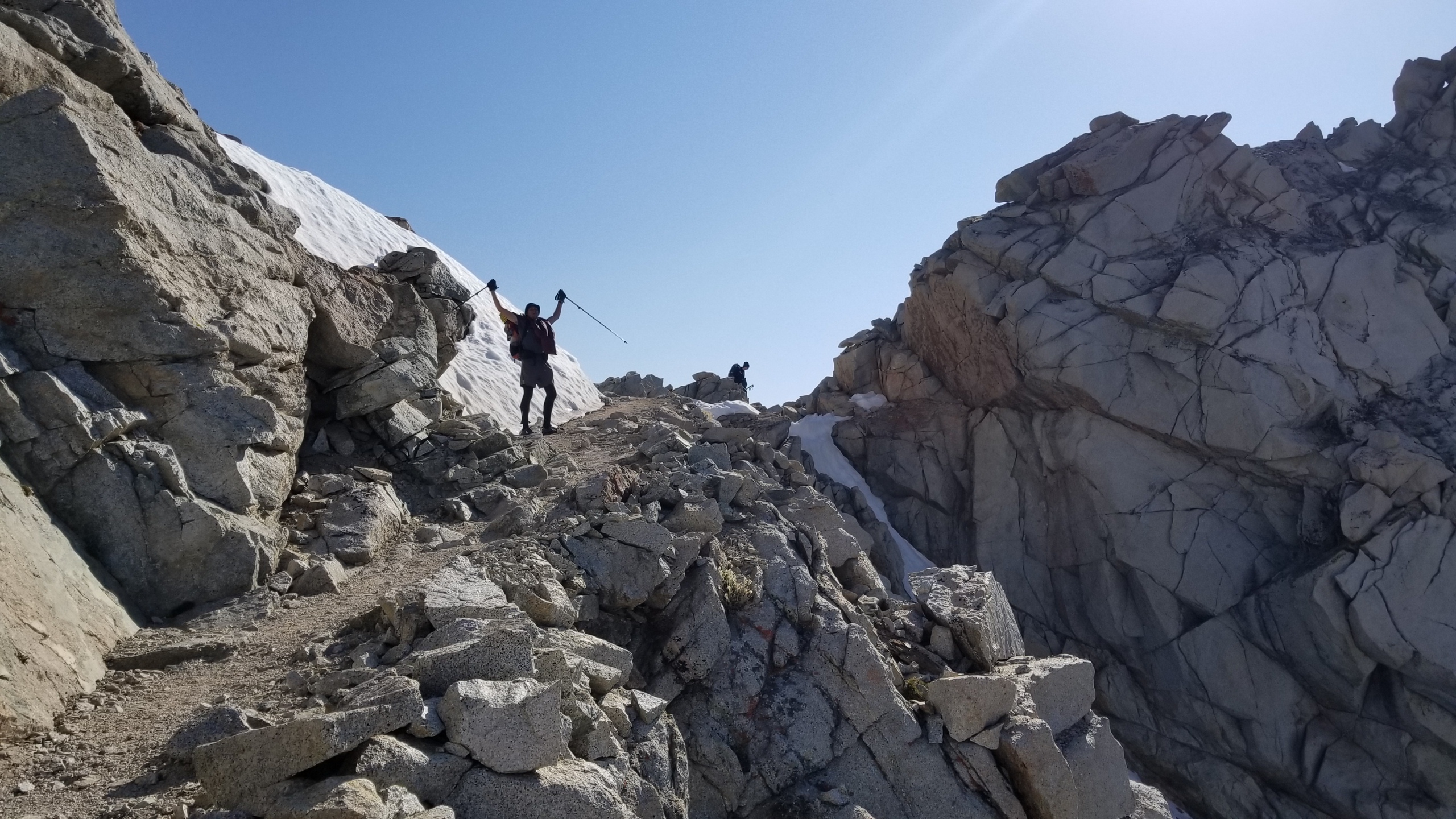 Finally we stood ontop of the pass at 13,200 ft, the boarder of Sequoia NP and Kings Canyon NP. The snow on the north side looked pretty nice and after a ton of pictures we started to decend. All the way down to 9500 feet we walked the beautiful canyon. My feet were wet by the time we all met up for camp. Pulled the shoes off and let them dry out as we snacked. We met a fella named Grench at our break spot. We all soon came to the same conclusion, that the guys name was well earned. The optitomy of "Keep your eyes on your own paper", he seemed so concerned with our plans for resupply and taking in the trail. Everyone is out there on their own mission, but he seemed to be the first one I met that thought that thru hiking was dumb.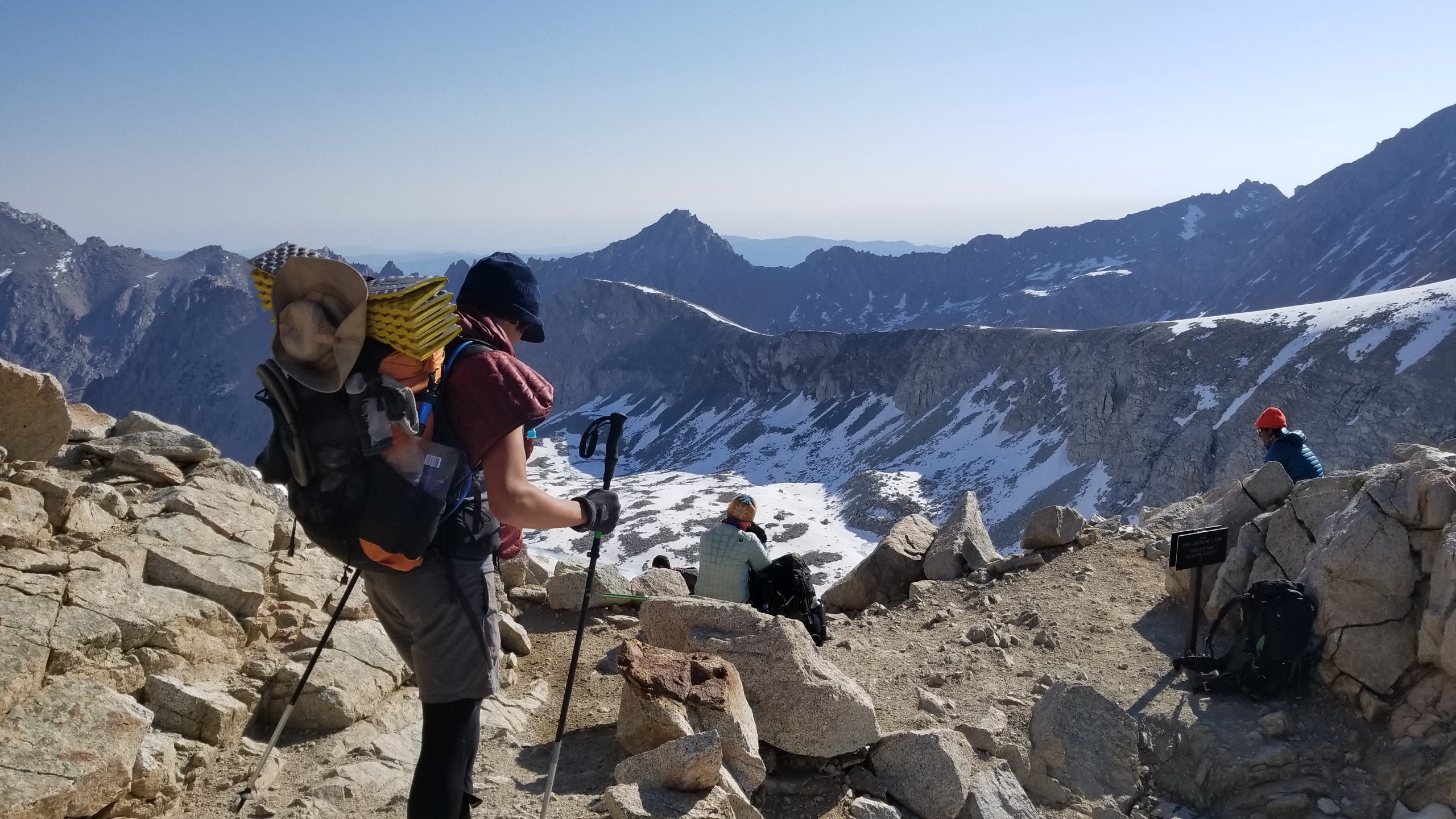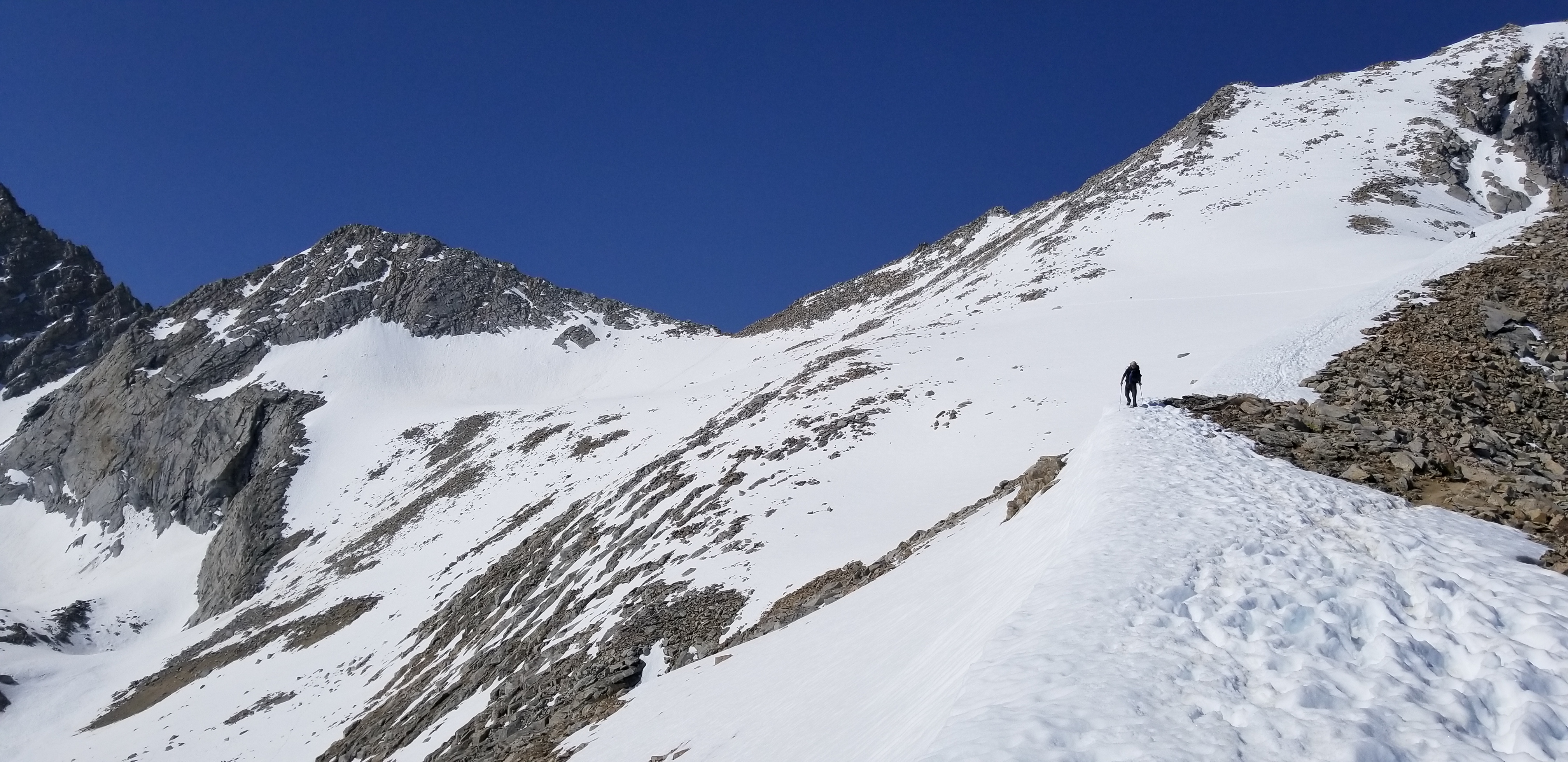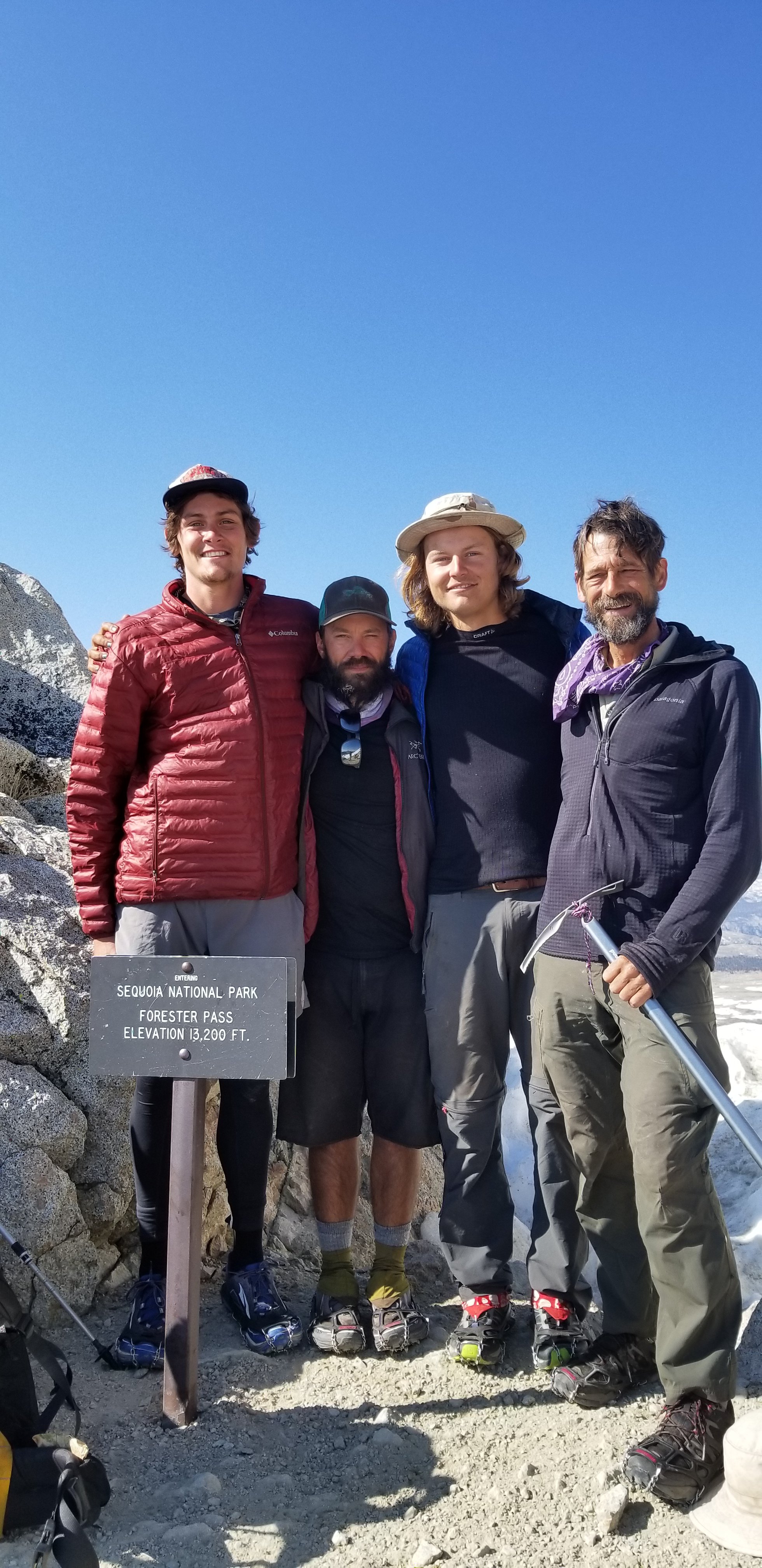 We pressed on. It was a grueling hike to the top of Kearsarge Pass. The views were incredible and the only consolation to the hard hike (or seamingly heard after the day summiting Mt Whitney and crossing the Forester Pass that morning). We were all pretty beat and for the next 4.5 miles we descended with Happy who caught up to us. We all fantasized about Subway and went on at length about what we would get on our sandwiches.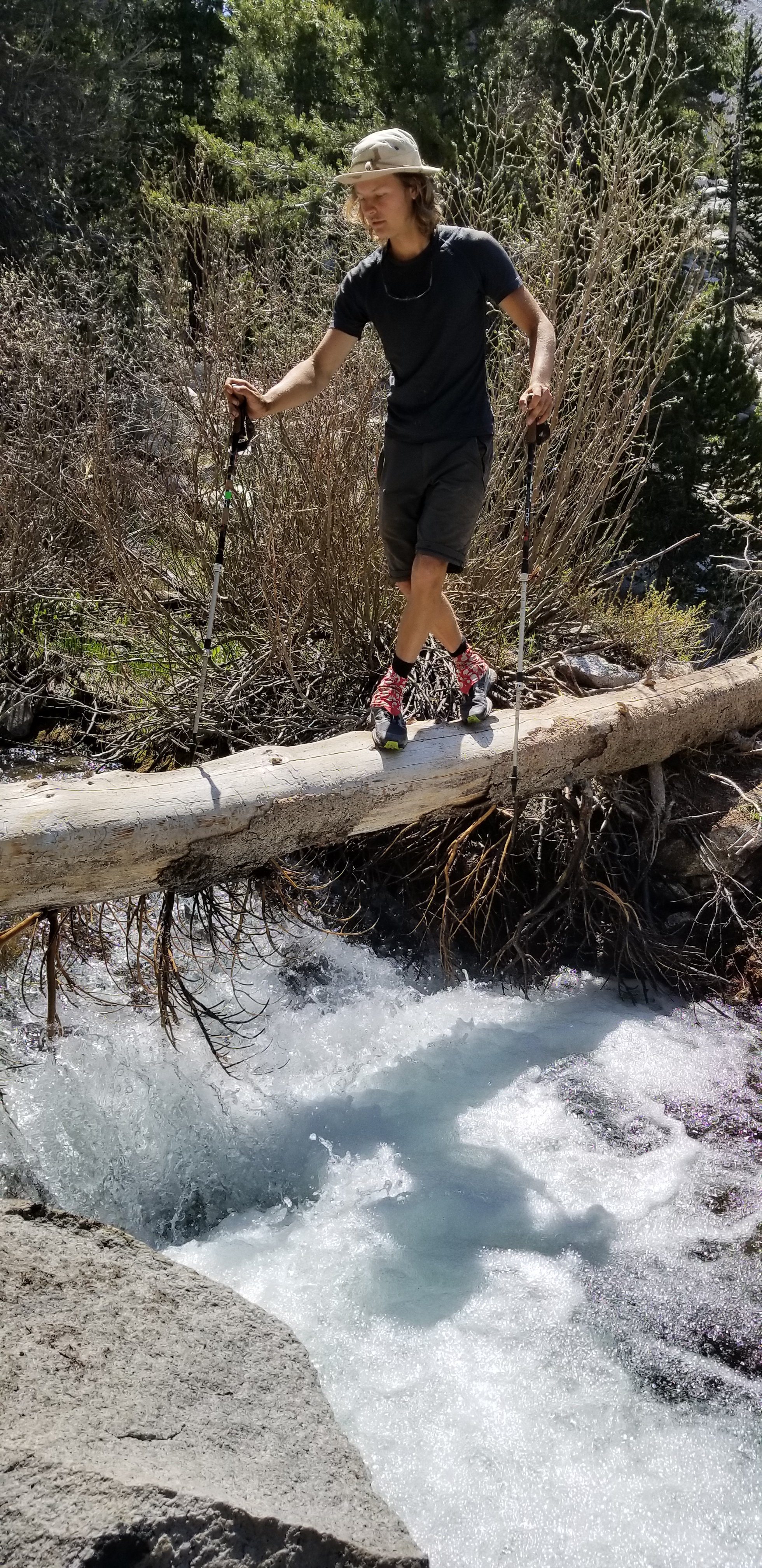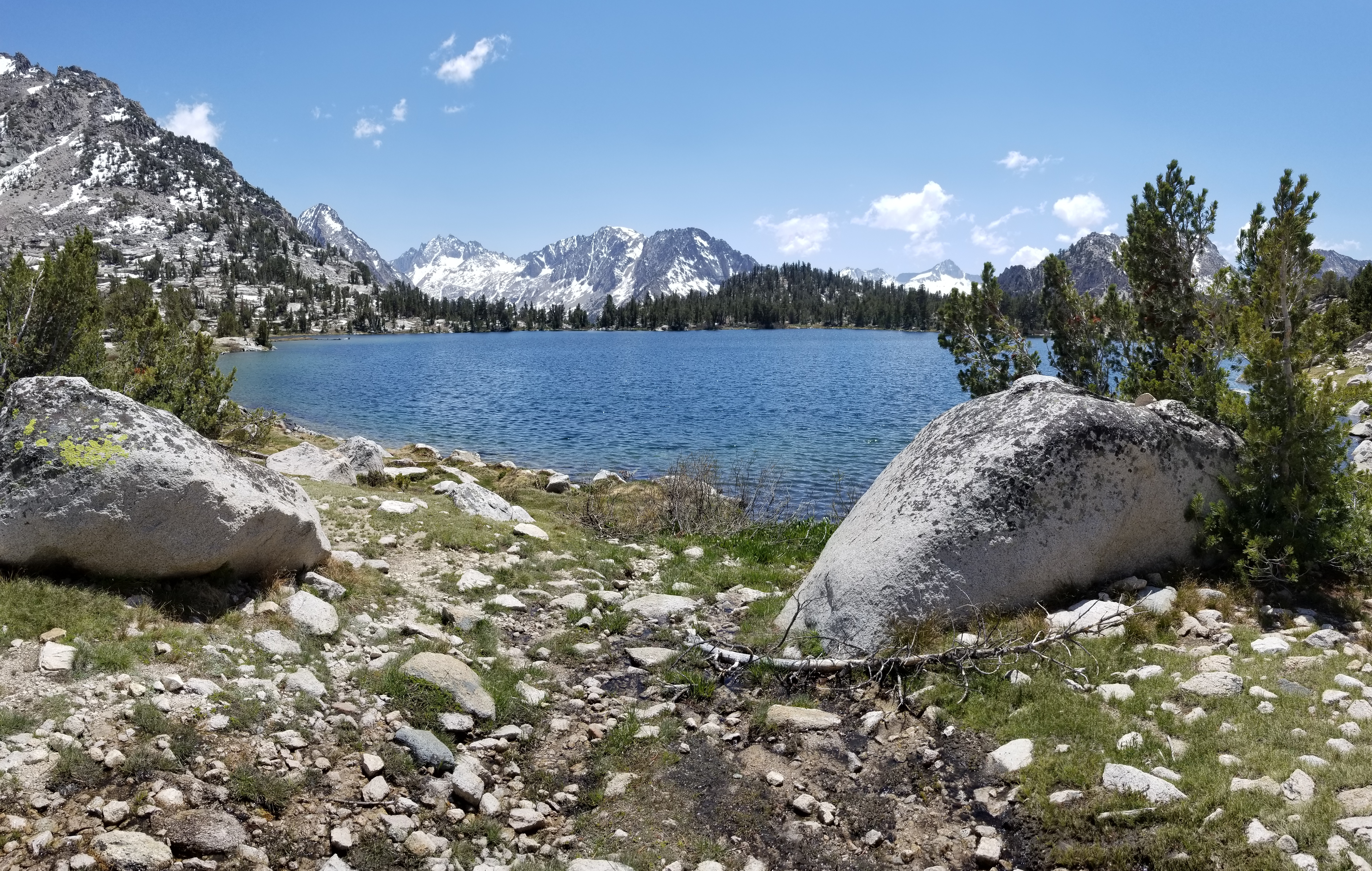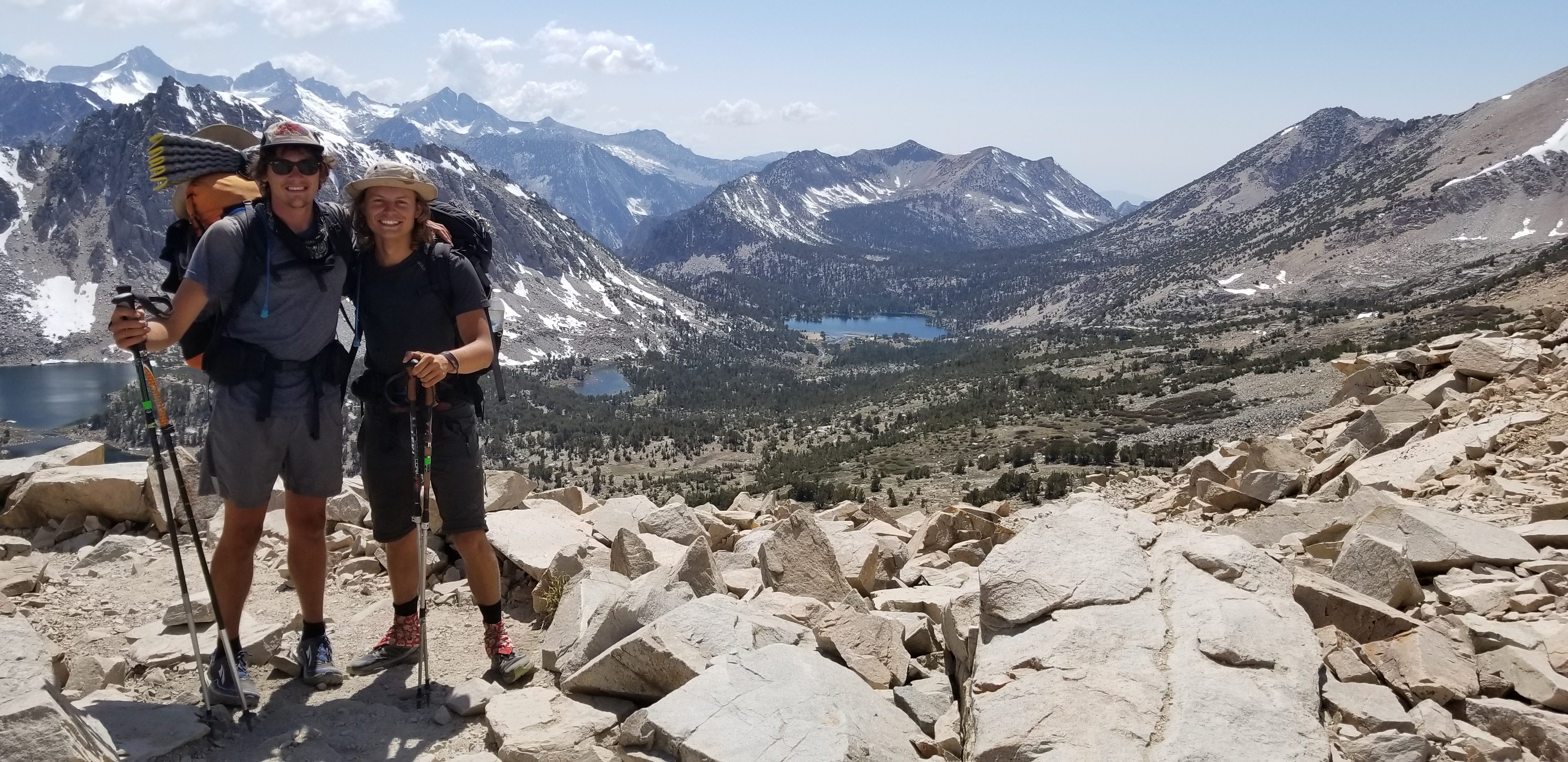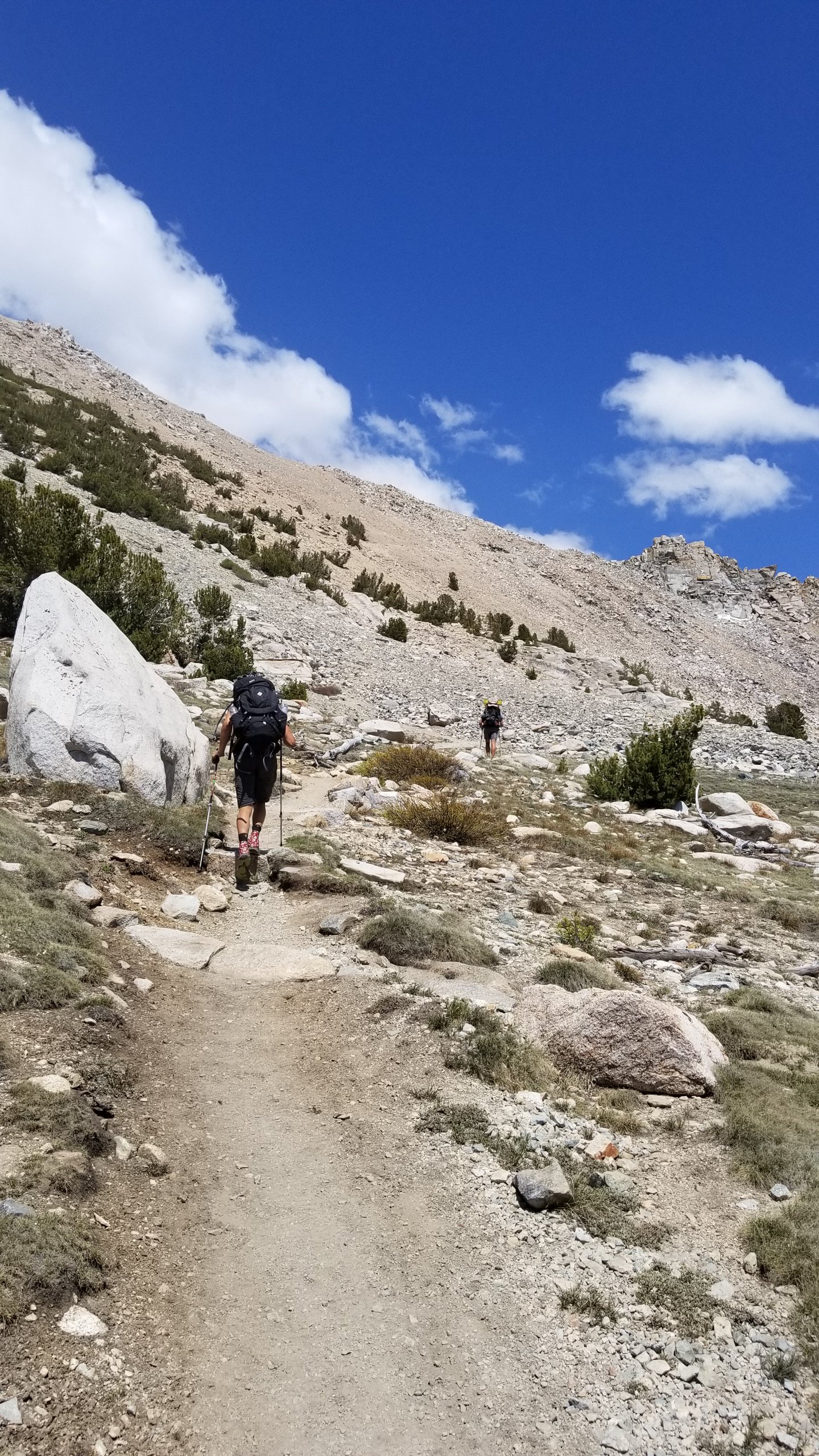 It seemed never ending, but we finally reached the trailhead. Car after car passed us with no sucess to having our thumbs stuck out. After about half an hour a fella names Jeff stopped off and opened is car to us. He was so nice of a buy, nopt only did he give us a ride down from the mountain, but also gave us a ride all the way into Bishop (a 30 mile drive). We celebrated his genorocity and chatted on the ride.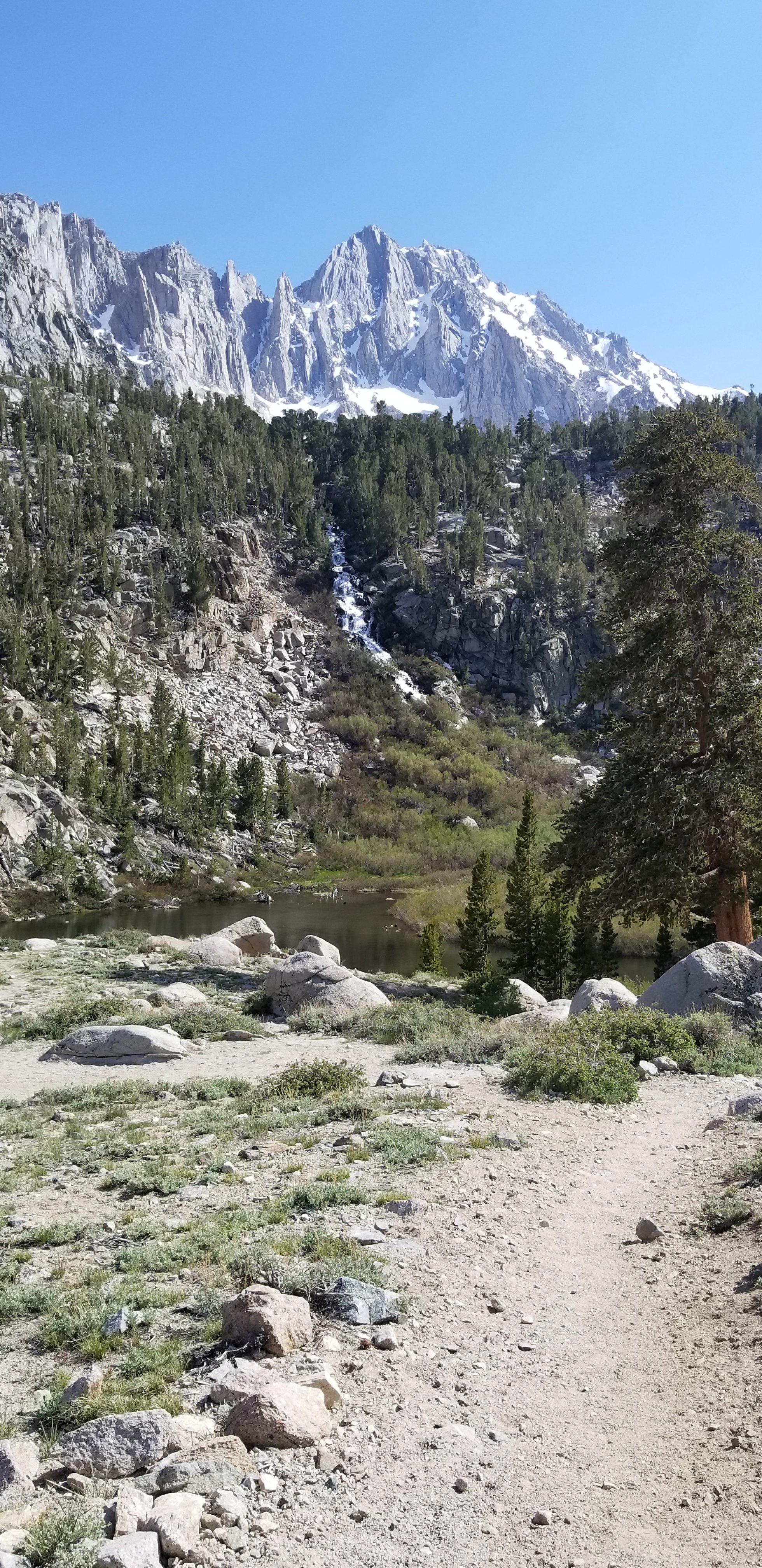 Finally we arrived at The Hostel California, an awesome spot that was only 25$ a night and was super hiker friendly. They had bikes to ride around town, hiker box, hiker food. Well worth the price. Soon after finding food in town and having a cold beer, we all passed out like a robot shutting down.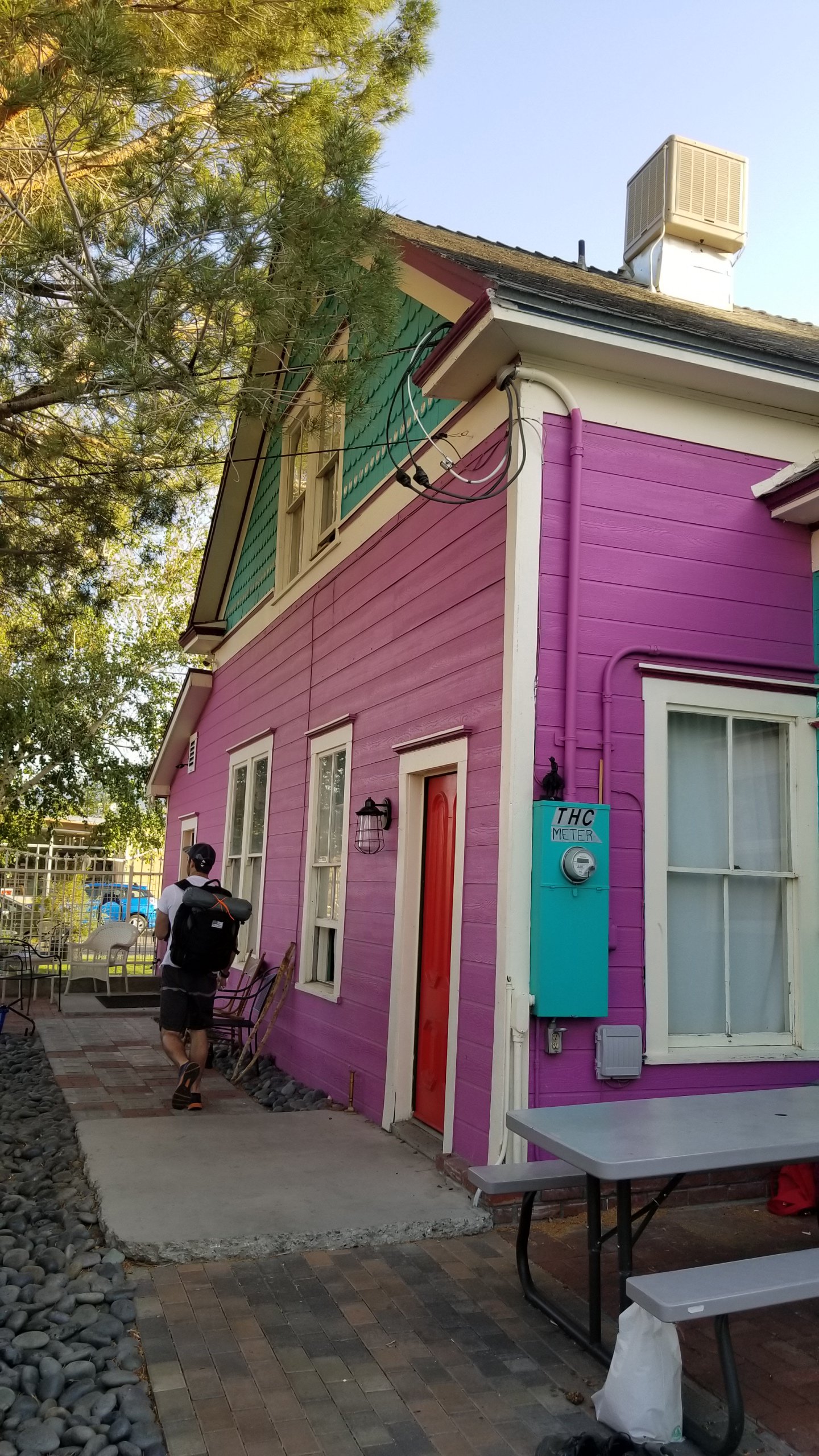 Hiker Profile:
Nemo – 22 Mars Years Old – Well read, pretty fabulous fella that Hiked the AT in 2014. He loves the America culture and the thru hiker lifestyle. Enjoys how people come to reinvent themselves and immerse in alternative lifestyles. He looks at a thru hike as playing in the woods. Exploreing and of being in small scale society is very interesting. The people are kinder, nicer, and you can feel more at home. He studied Biological and Anthropology masters at The University of Michigan and did his undergrad at UofA in Biology and Math. He is an ulstralighter and has a spriatic hiking style. Sometimes hell hike 50 miles, other times, 30, then 10, have some zeros, then do three 40 milers back to back. The definition of social butterfly, he flutters from group to group getting to know everyone and loves to chat.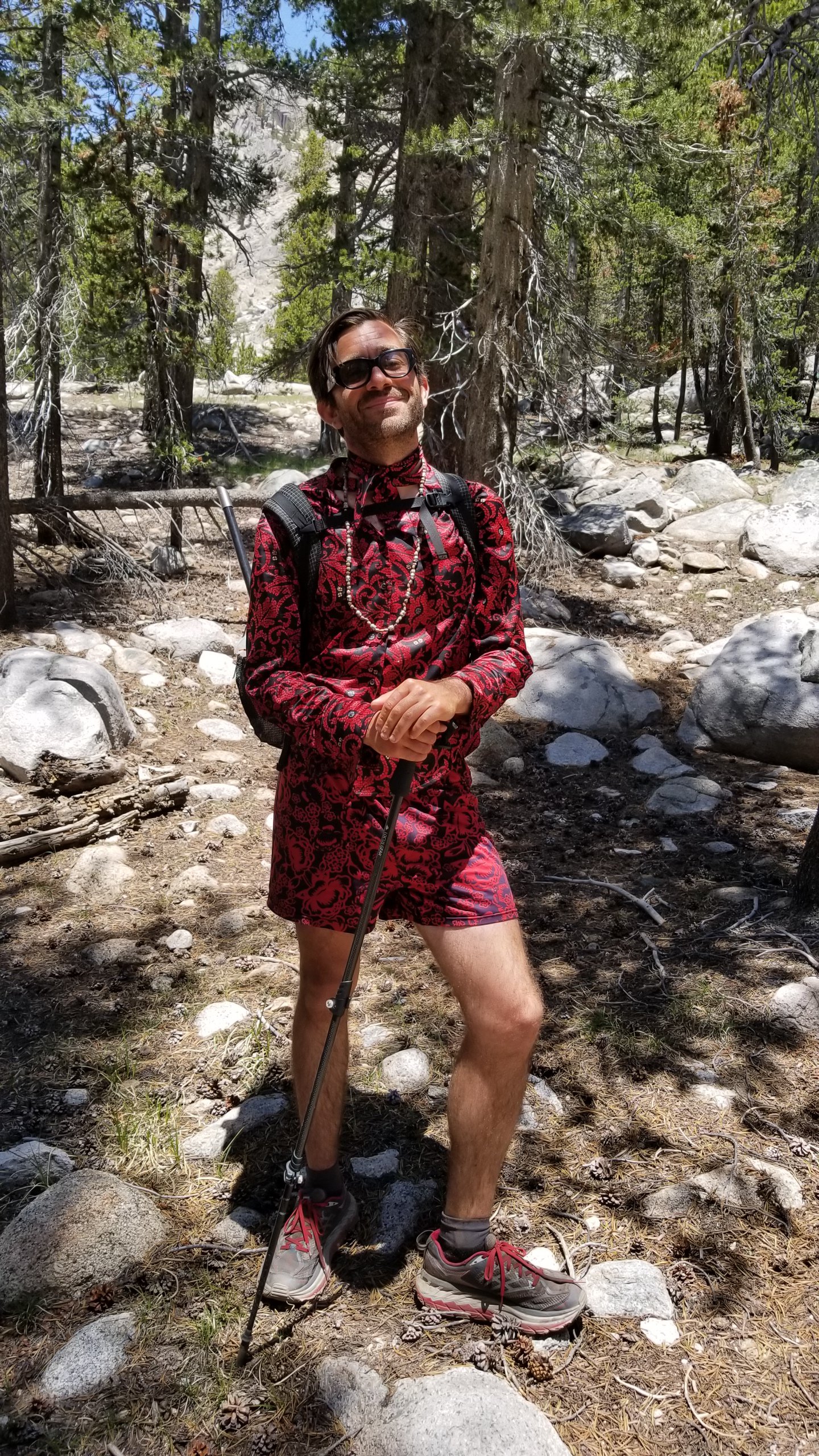 Jeff – Works for LA times, gave us a ride all the way to Bishop, what an awesome guy!