6.6.18
The top of the world is in reach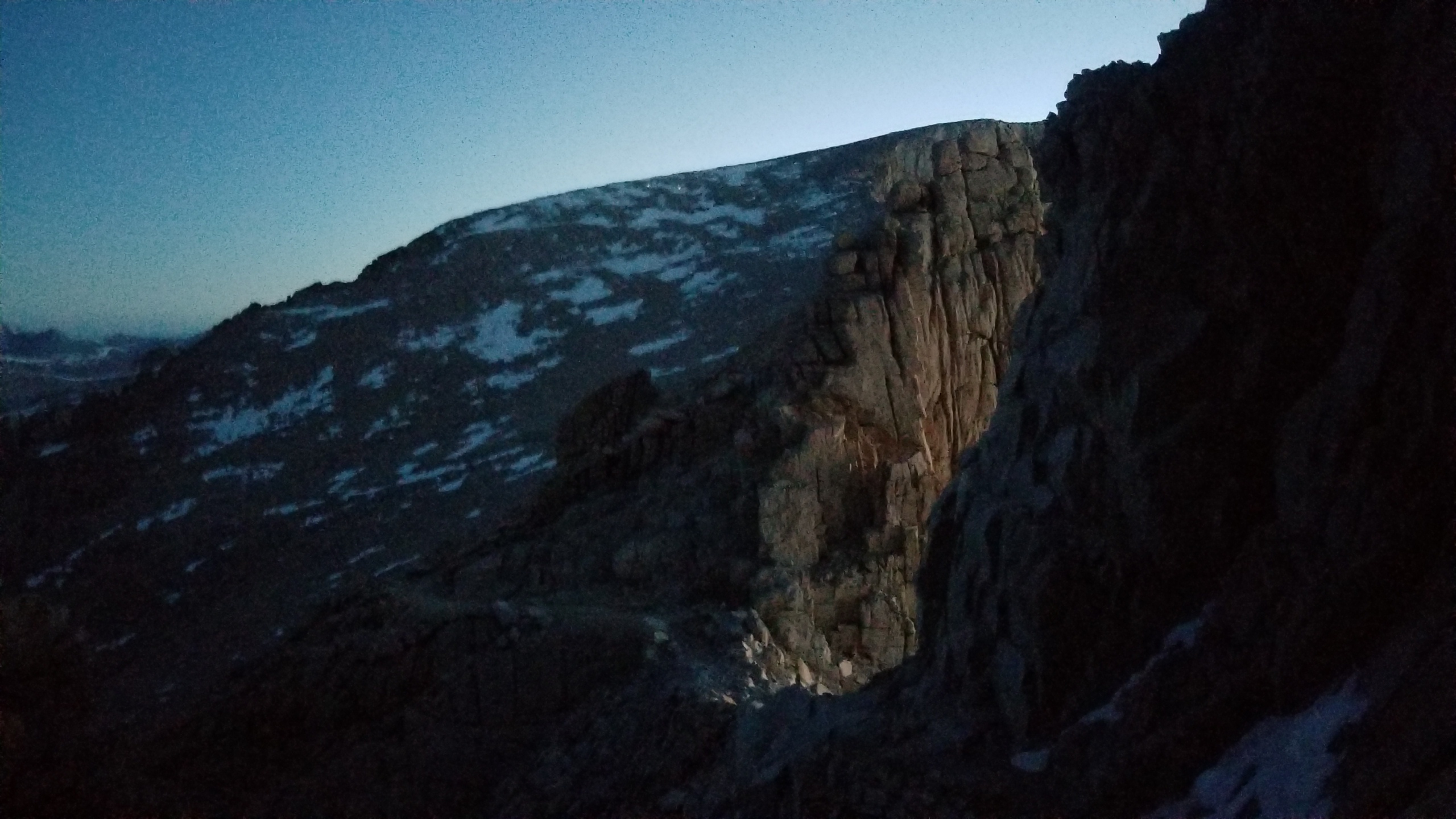 You know its going to be a great day when your alarm blasts at 1am! We set up camp just 7.5 miles below the summit of Mt Whitney and we went to bed at 6pm to prepare ourselves foe the journey. Both Ladybug and Sissyphus had never been above 12000 ft and I was stokede to accompany them on their first 14er!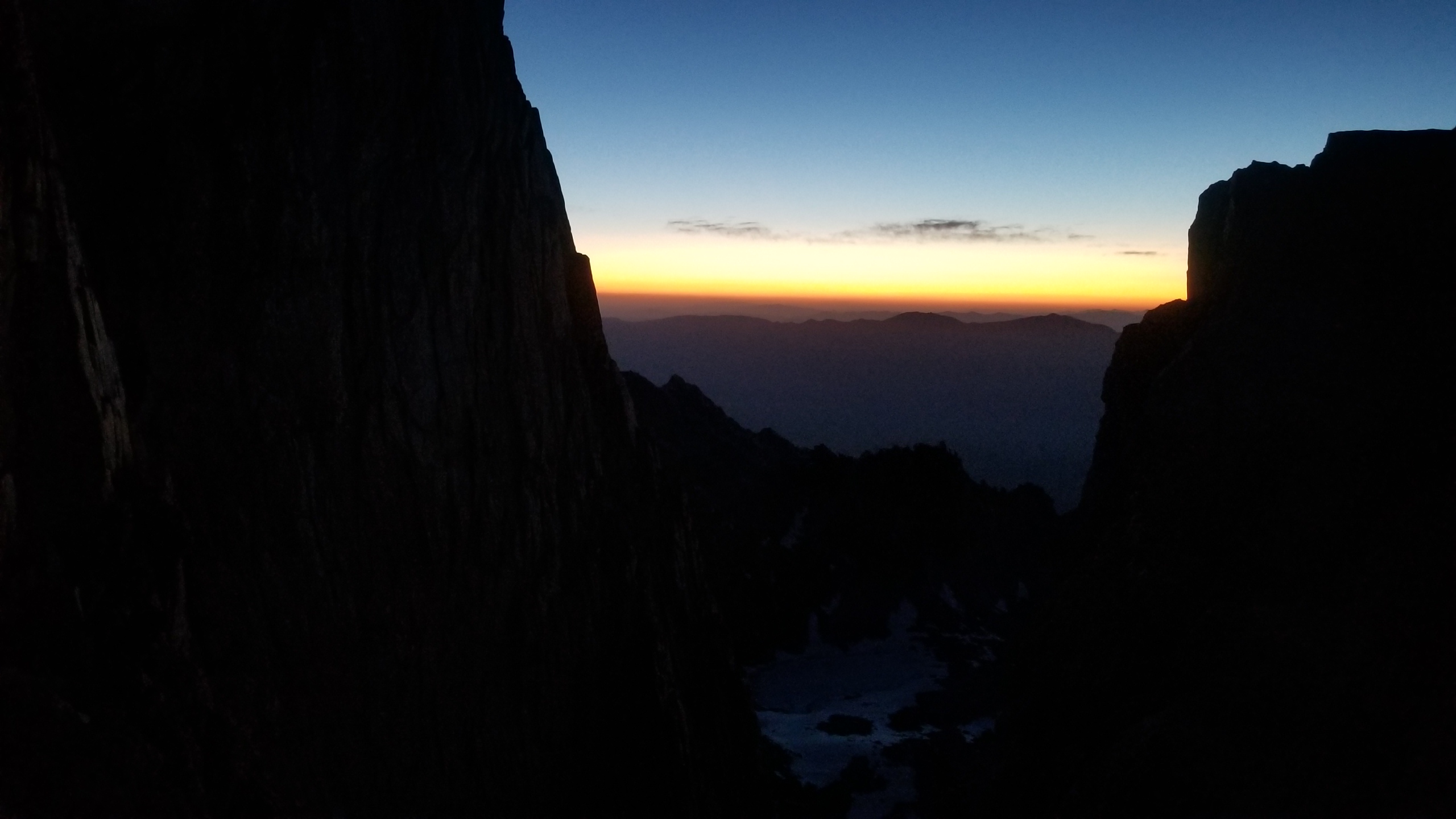 It was chilly and we were up and moving, not saying much as we trekked quickly through the darkness via headlamp. We could see some headlamps in the distance and knew a few people had already started up. Soon after rounding a corner we heard a voice and a headlamp shine on us "Hey! Casn I come with you guys? I got lost and seperated from my group" The voice wimpered. Ladybug pipped up, "Sure thing!" And that how we met Weezer. We sandwihed here in the group and we pressed on.
She told us she was feeling queezy from being sick the day before and she had missed her group leaving that morning. In trying to catch them, the guys had too quick of a pace and she got turned around. After hiking and chatting a bt, we started to realizr that Weezer was suffering from altitude sickness. She mentioned her stomach not feeling great and possibly puking. WE stopped and asked her to make the call. If she went to the peak we would go with her, if she turned back then she should be able to find her way easily. And if she puked . . . well there is only 1 way to go but down. After she sat for a second she decided to press on and I grabbed her pack putting it on my chest and carrying it along with mine. I was slackpacking so my weight was pretty light. We laid down a solid pace and just started marching up the switchbacks through the dark.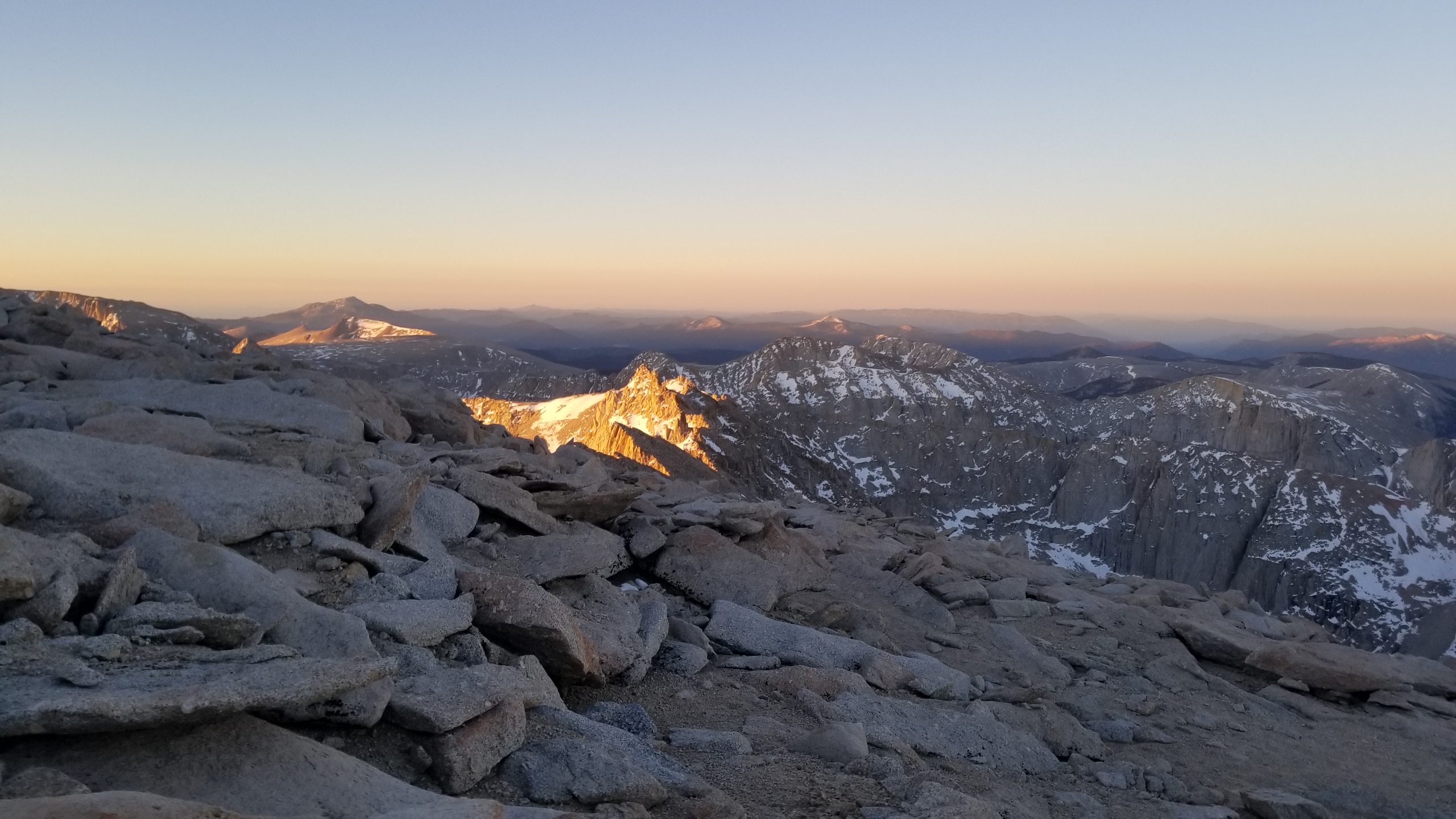 Patches of snow would come on and we would take our time and overcome the obstacle. Time and time againi we did until taking a break at the Whitney Trail and JMT junktion. Sissyphus brewedup some hot chocolate and we snacked down all bundles up trying to hold off the cold.
It was time to press on and as we did we could see the moon shining on the rock faces adjacent to the switchbacs we were ascending, it was gorgeous! We kept after it and the white glow from the moon started to fade and the blue of morning started wokring in. Blues turned to pinks, turned to oranges, turned to yellows. The sun was doing its thing and the light flooding onto the sentinal peaks surrounding us was one of the most beautiful sights you could see.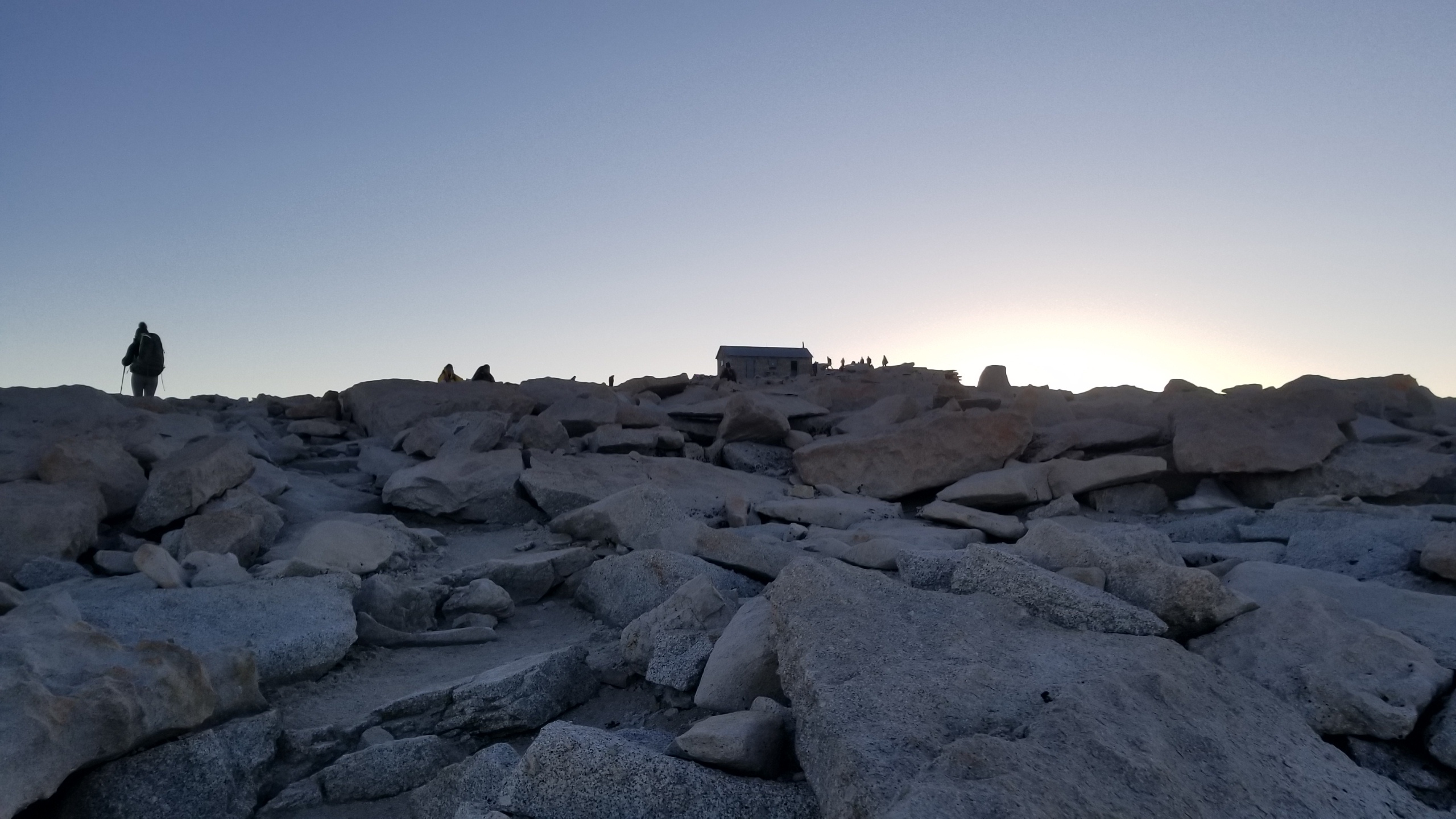 We trekked on skirting the ridgeline, avoiding ice, and carefully navigating fozen ice patches as we came upon them. When we finally reached the last 0.5 miles and the last patch of snow was behinf us I gave Weezer her pack back, and we all pressed for the peak! The sun had just rissen as we summited and it was one hell of a view!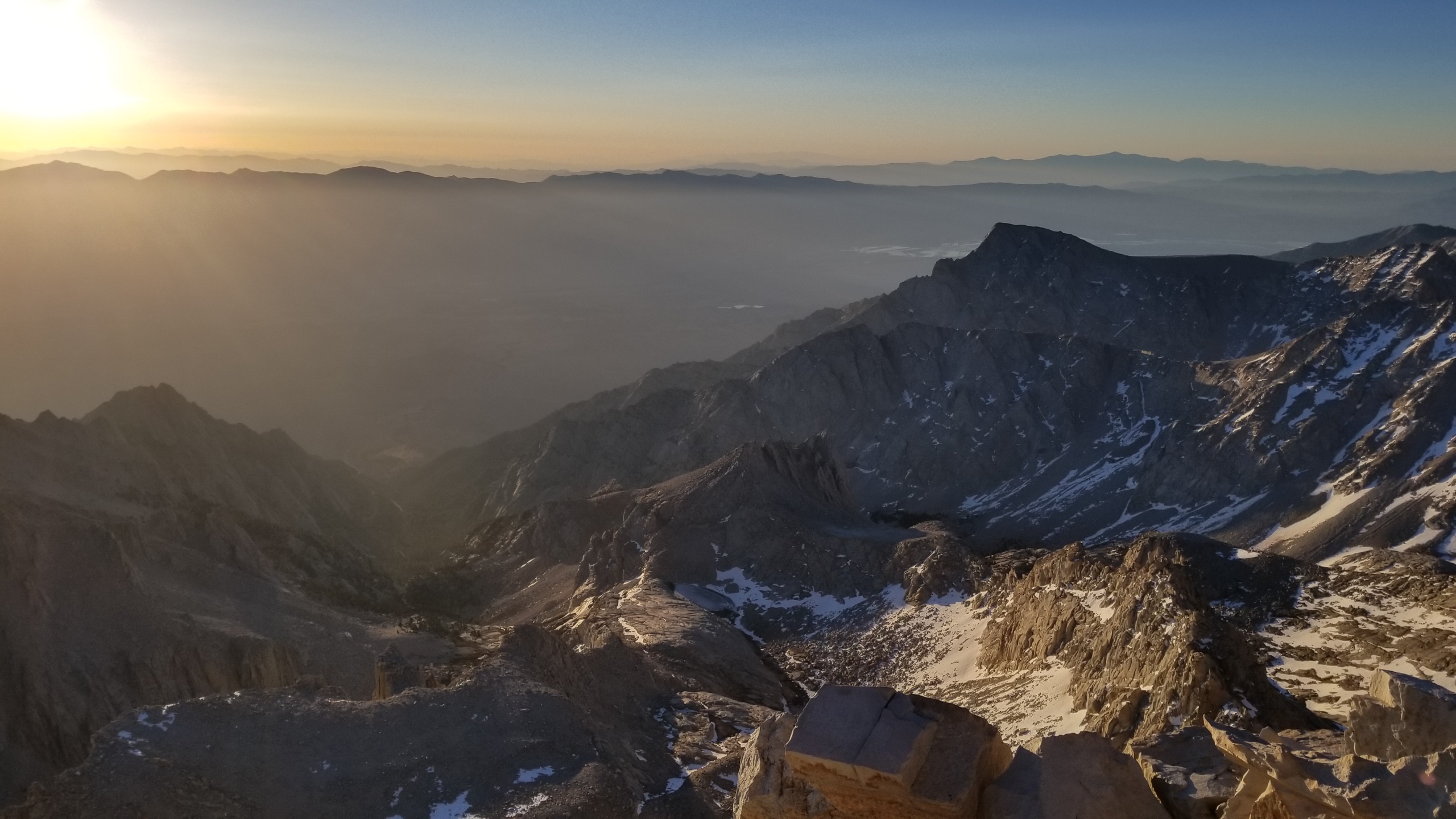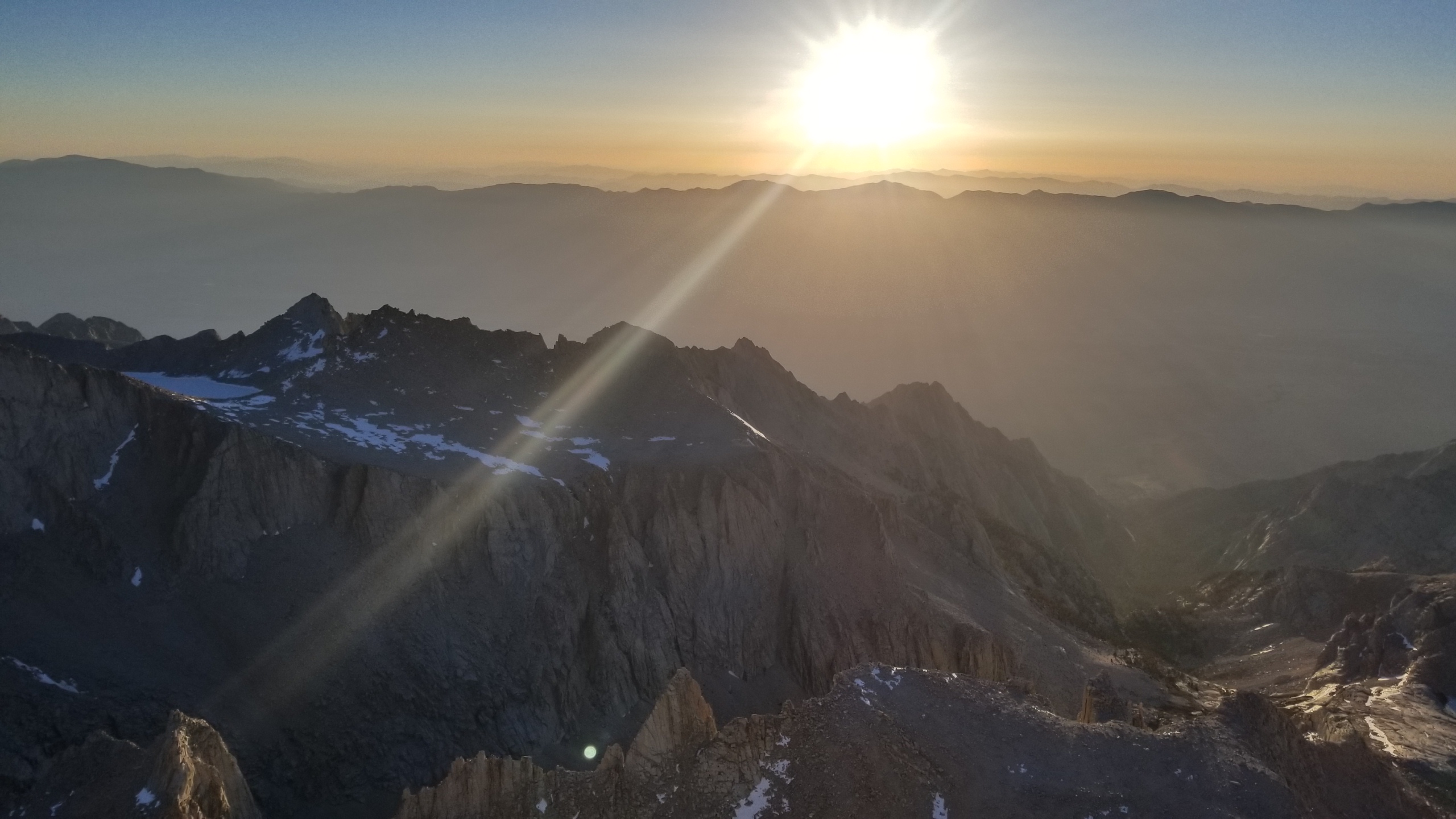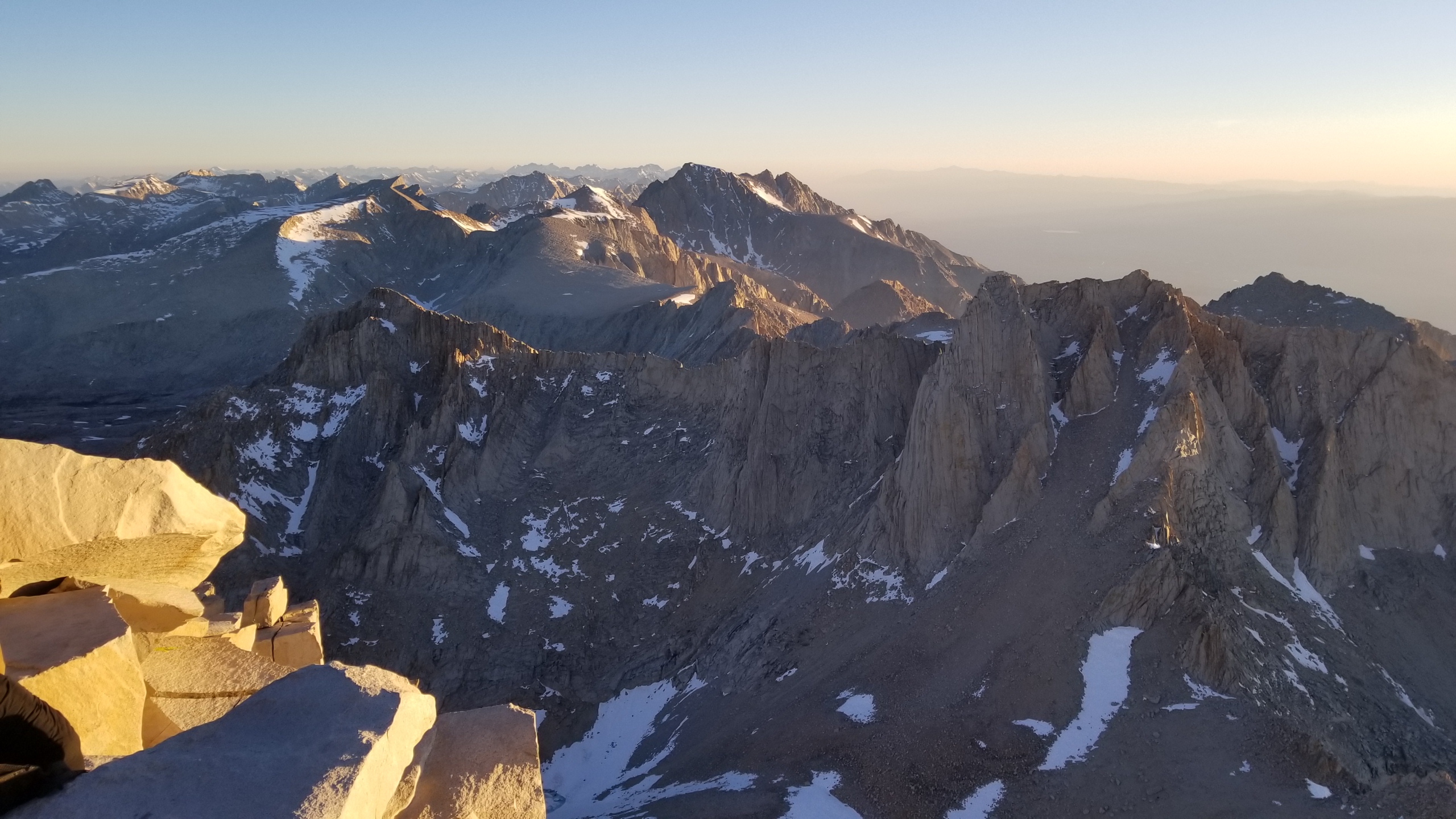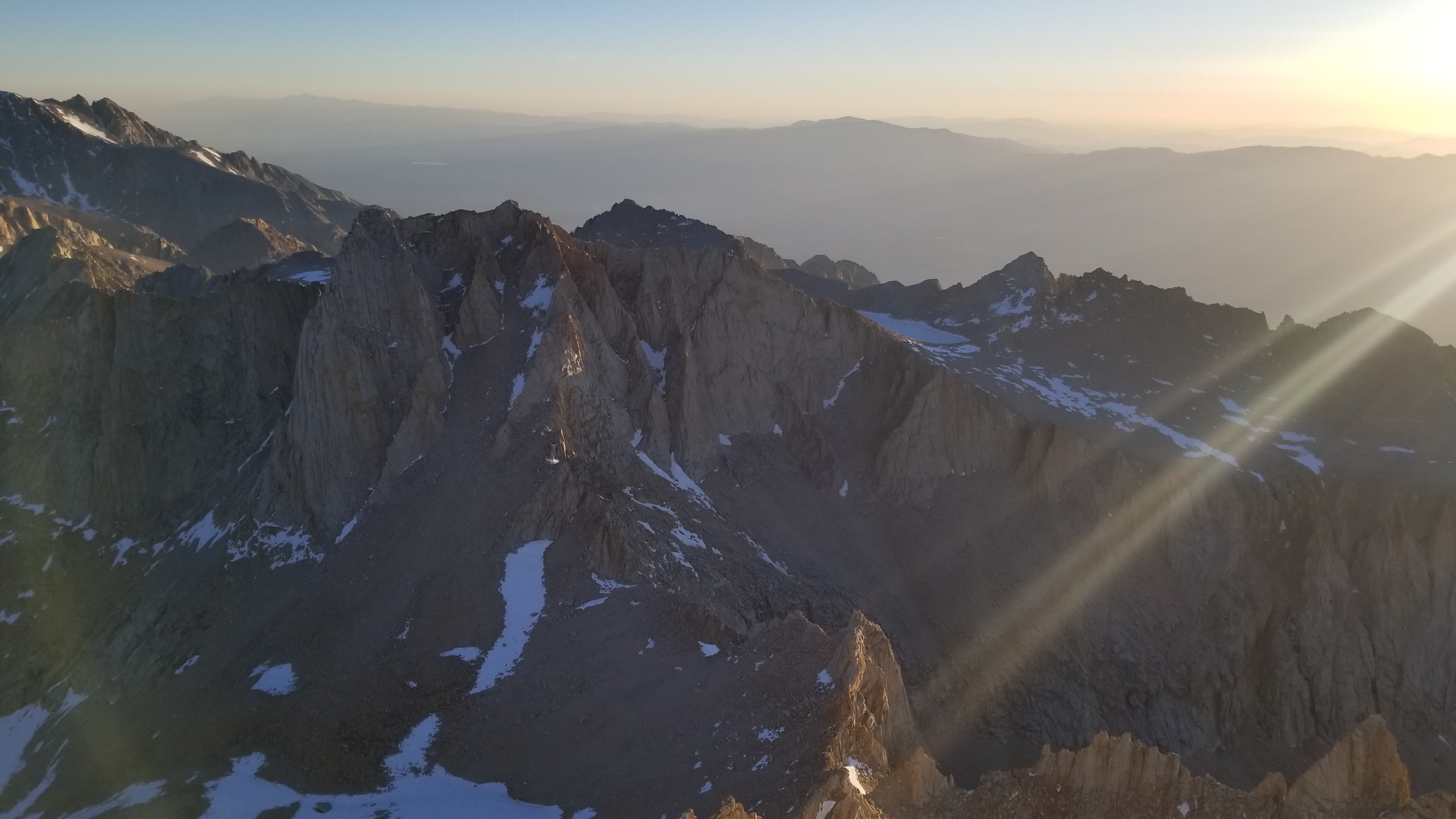 After phone calls and photo shoots we made our way back down the trail. On the way I suggested we stop and summit Muir while we were at it. It was a class 3/4 scramble and the guys seemed keen. WE ascended the rocky slopes that lead to the granot blocks of the climb. One move after another we carefully climbed, and after some slab climbing, hand jamming, and all around fun scrmbling, we touched the top of Mt Muir. What a great day!!!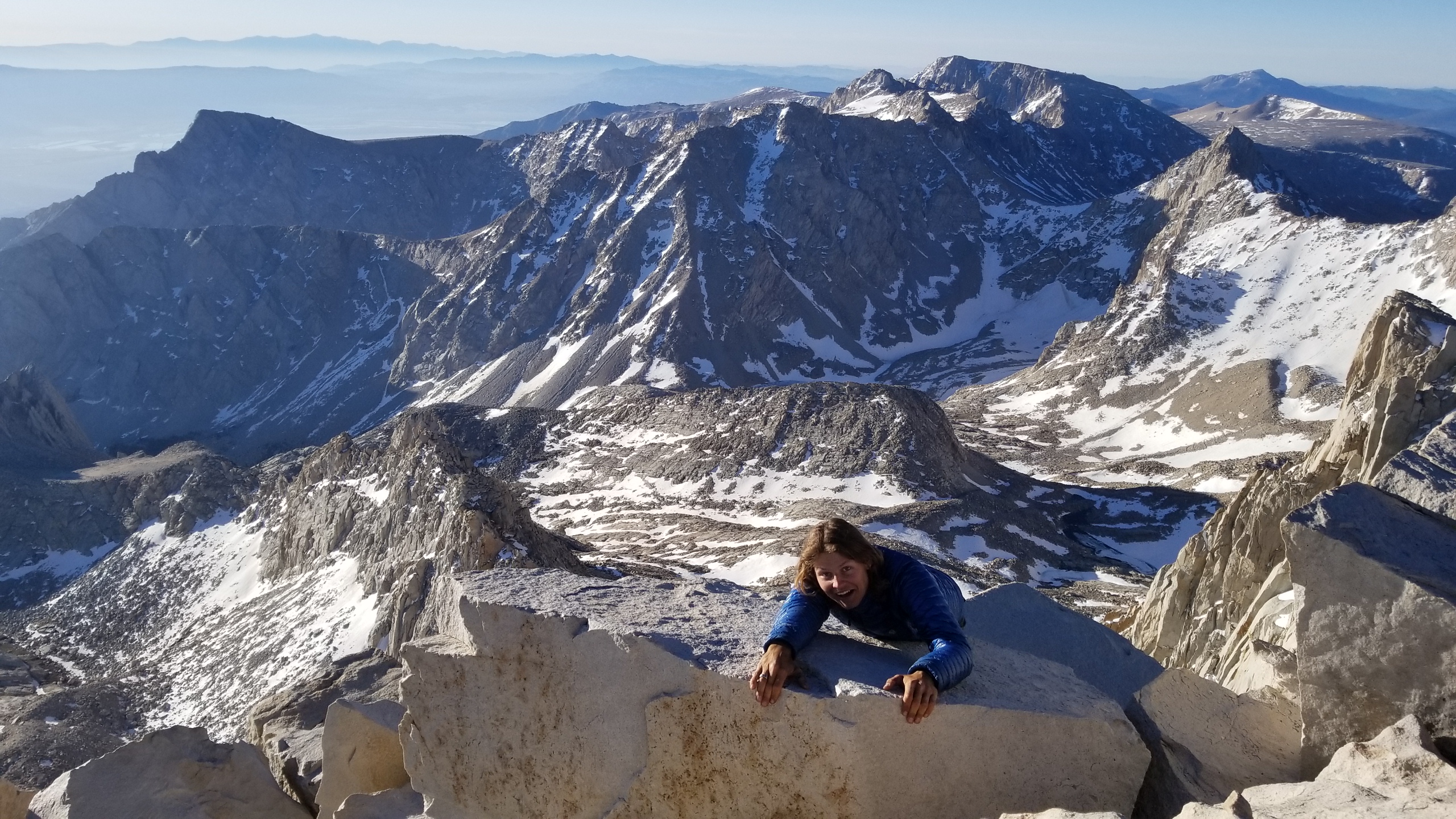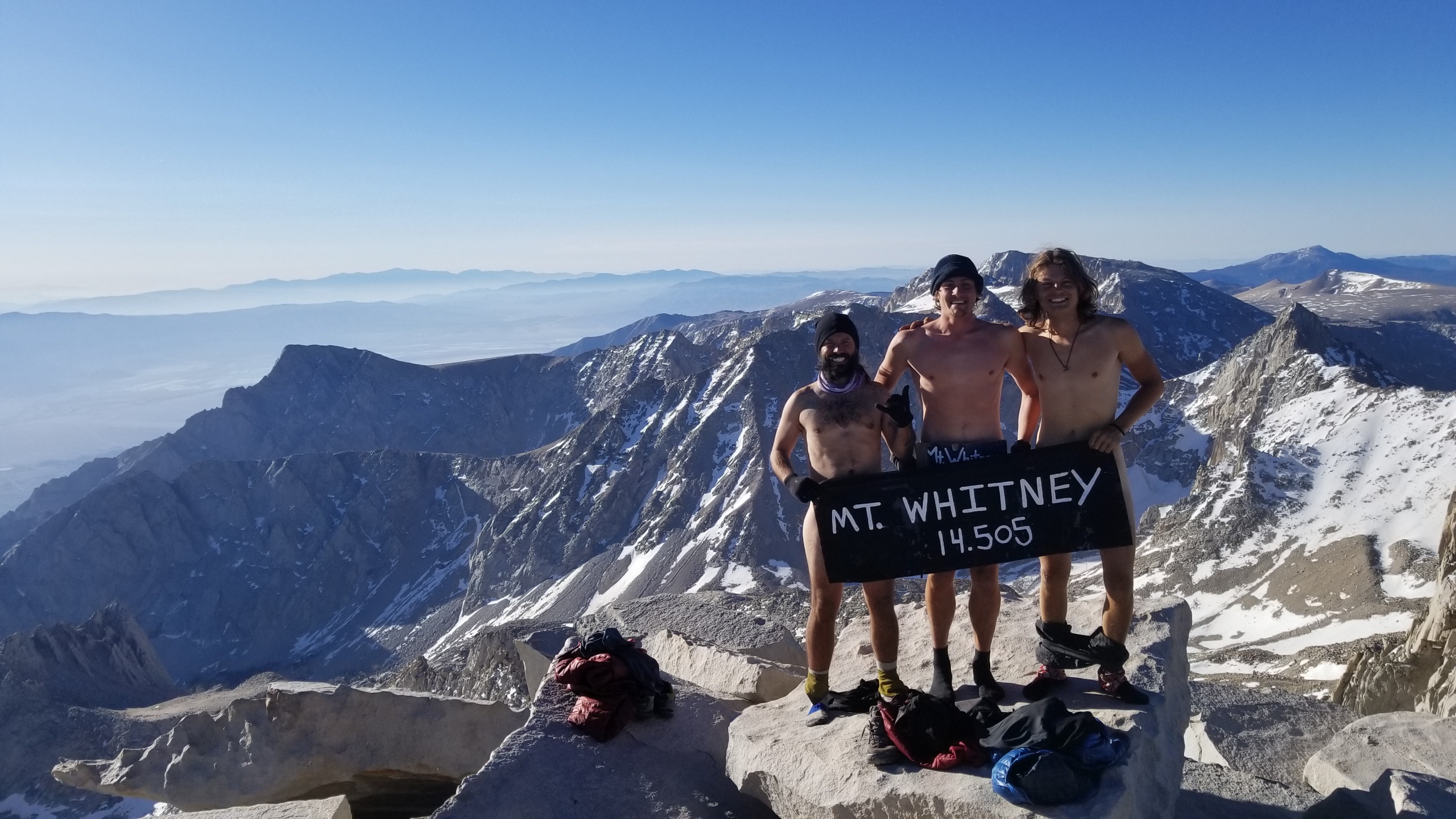 Wasting no time we headed back down the long switchbaks, through the glacier lake area, and finally to campo where we all crashed hard for a long hour nap.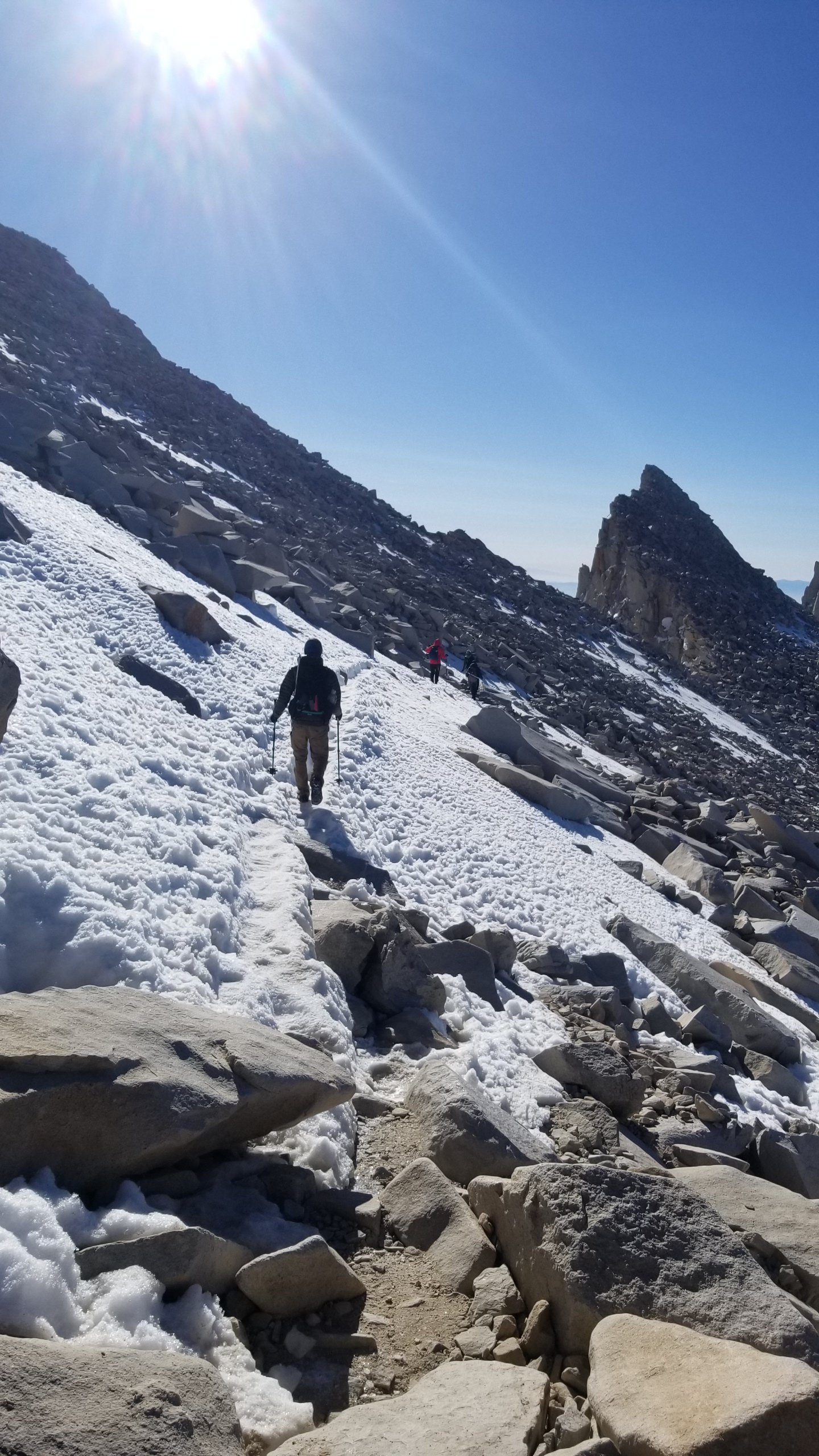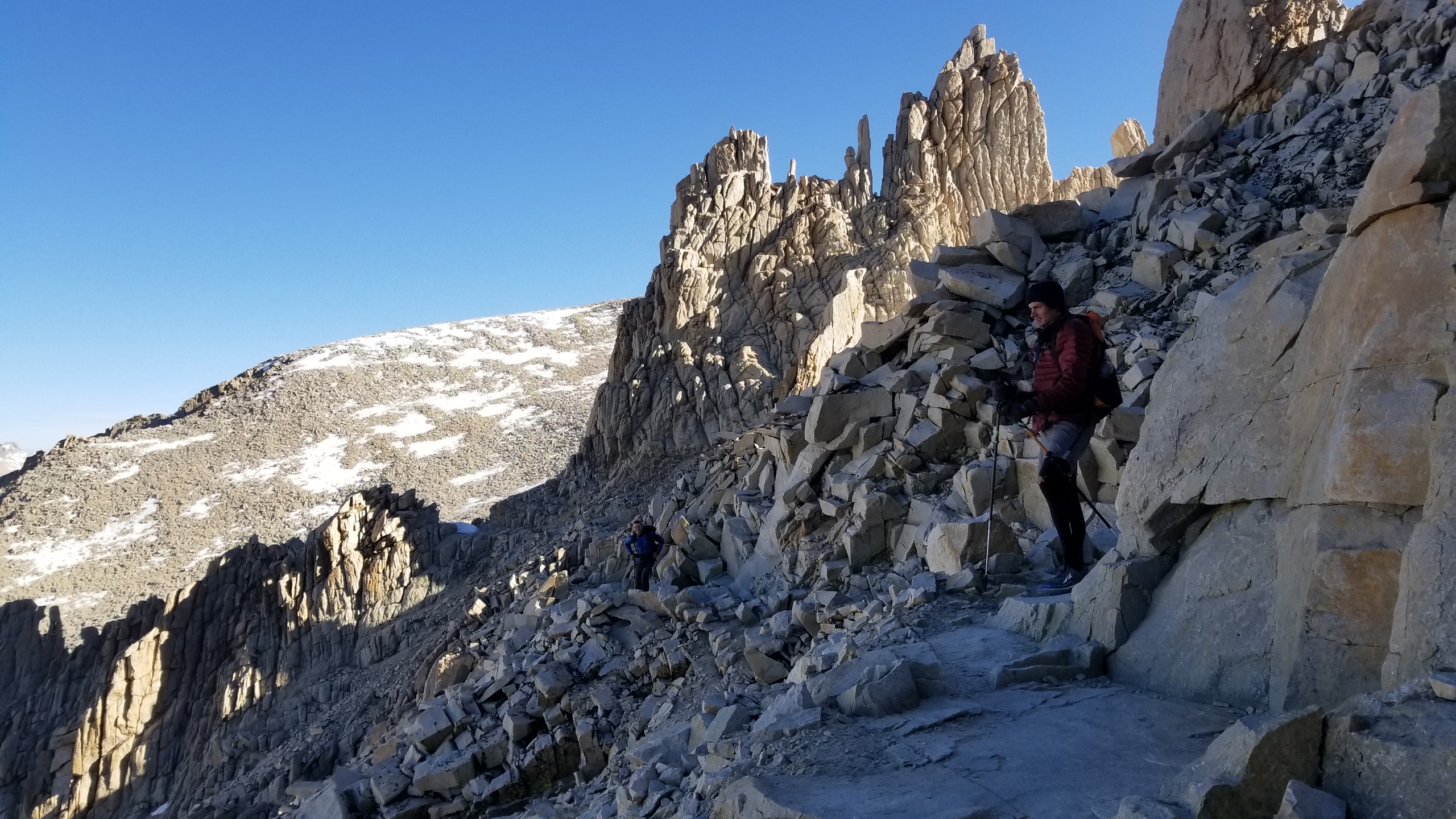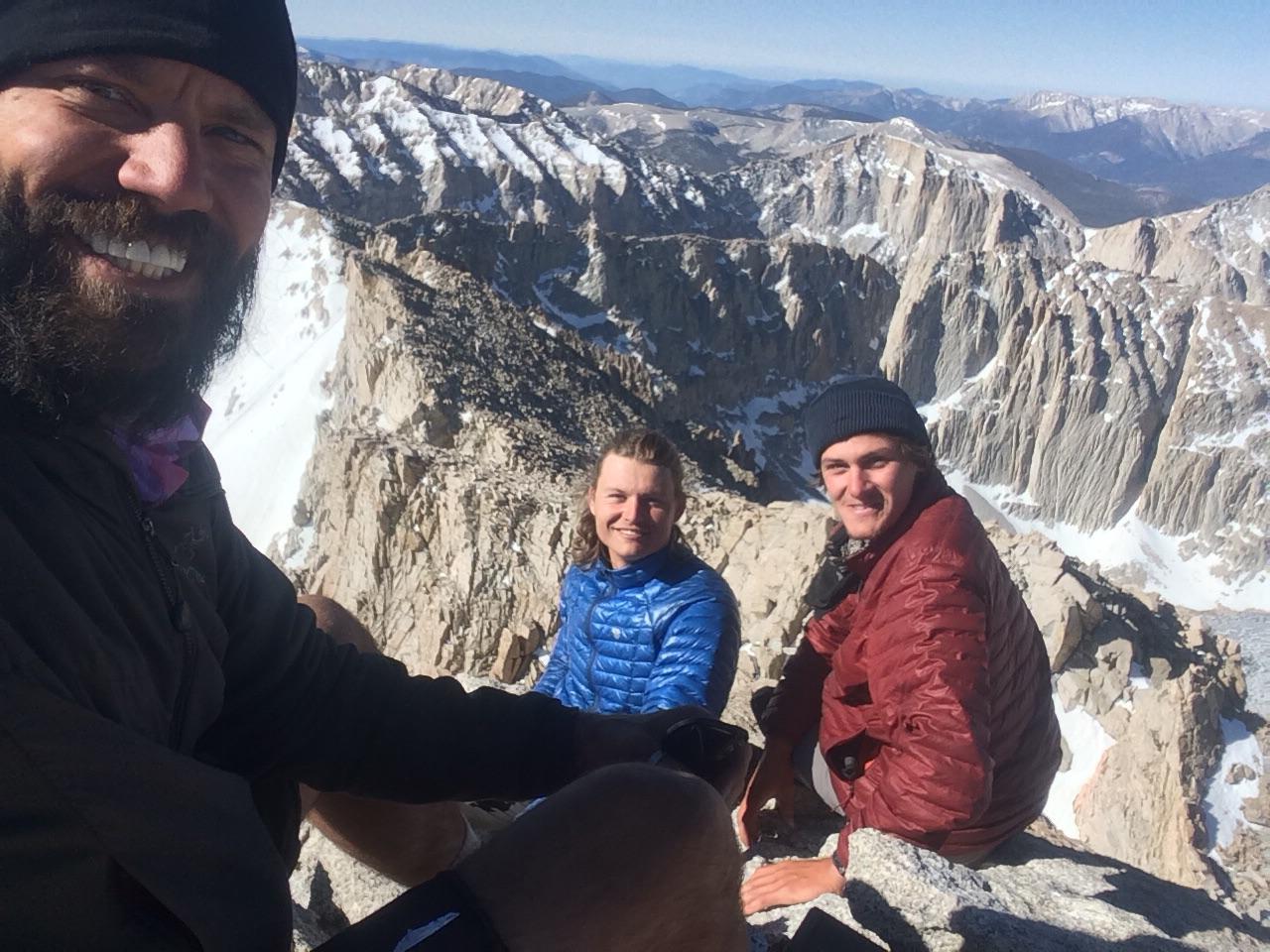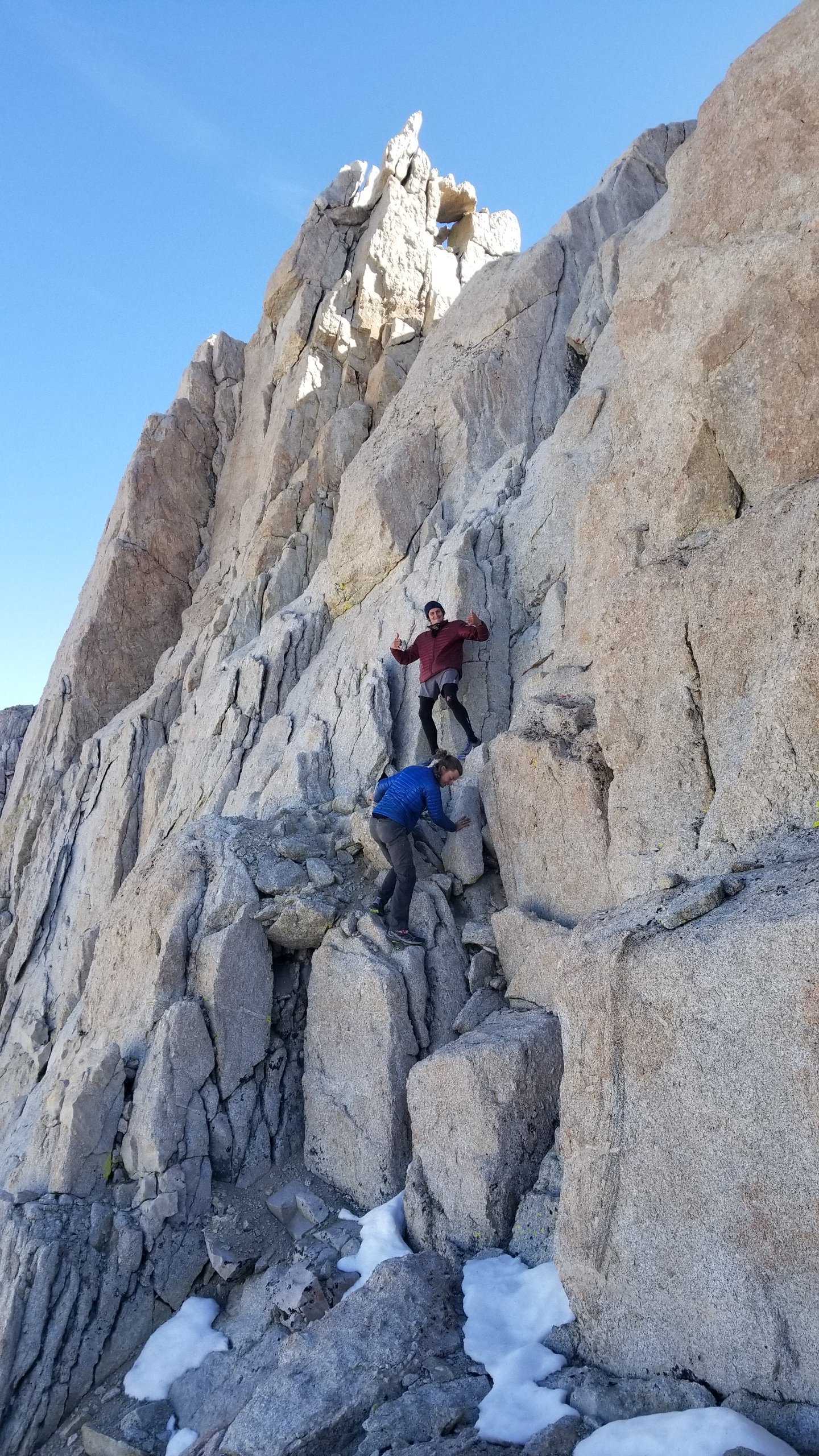 Our work wasnt dine yet and we packed up camp and hiked another 7 gorgeous miles through some of the prettiest ladscape ive seen. Snow capped mountains, gorgeous green meadows, sequoia trees, golden light from the end of the day, every step was worth it. We settled in our camop just next to Tyndall Creek in a great position to take Forester Pass, just 4 miles away. The pass should be hiked early, before the snow losses its ridgidity and becomes less stable. At any rate, it was one hell of an awesome day!