6.5.18
Planning is half the fun!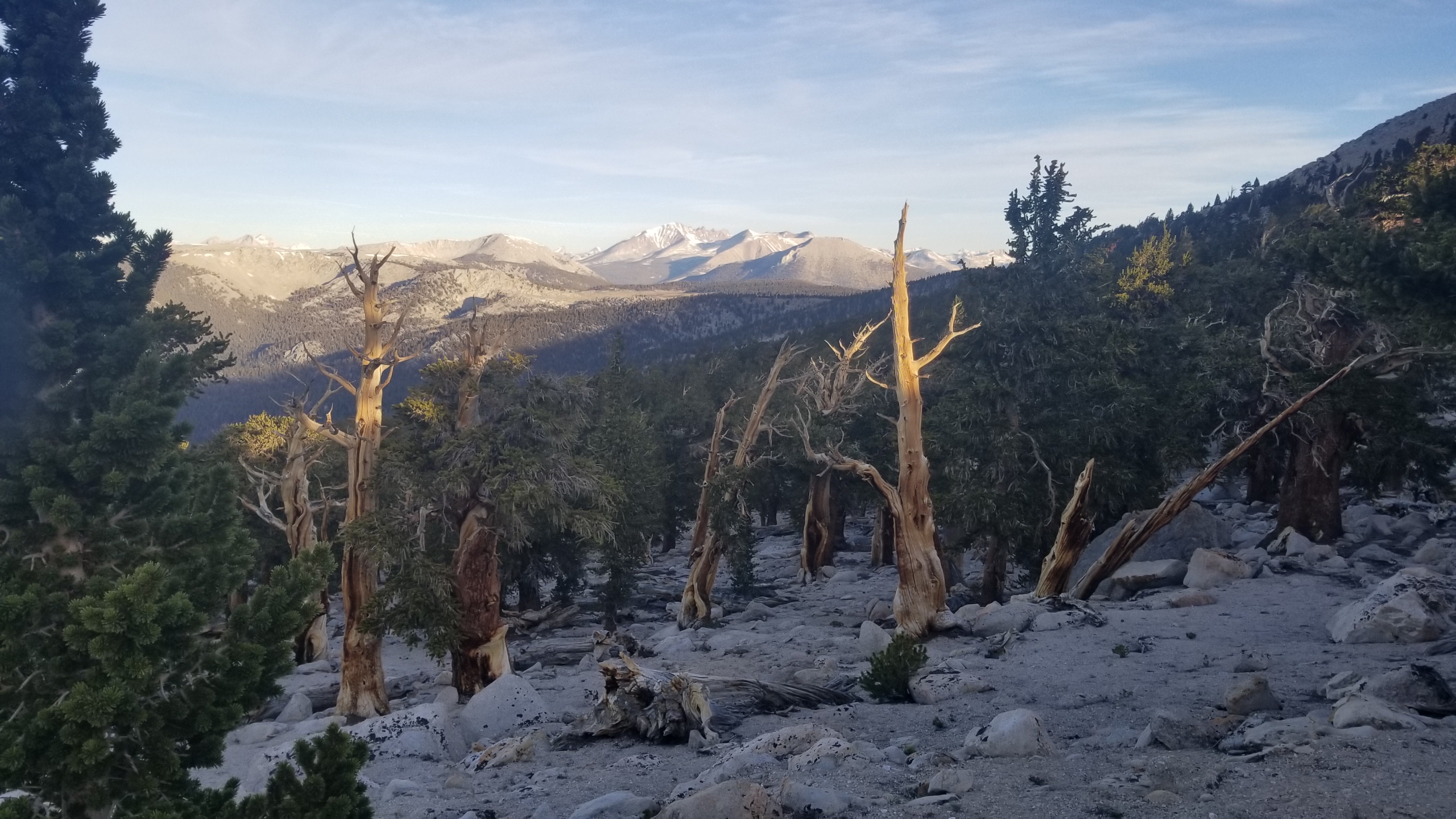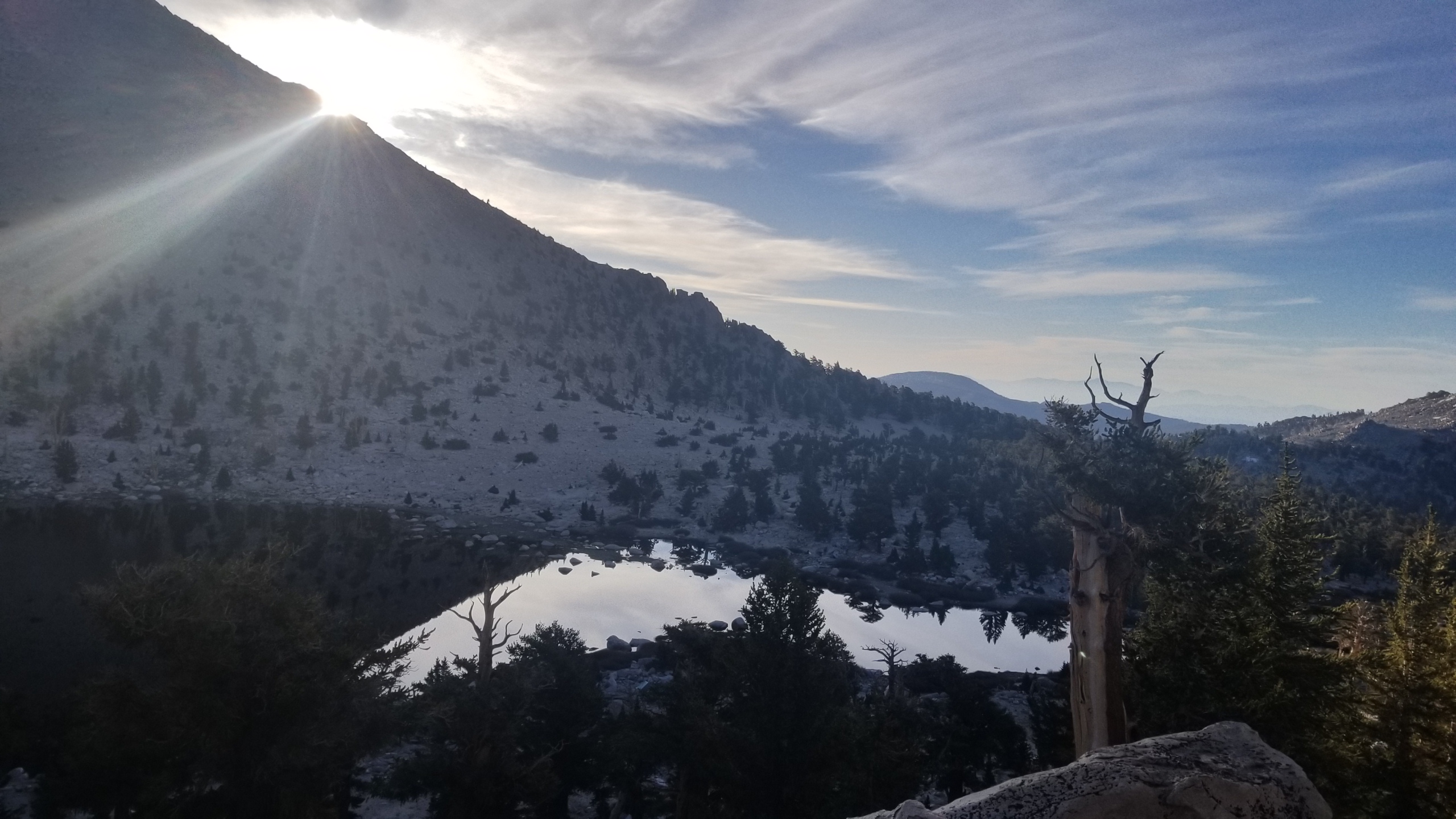 We woke to ice on our bear canisters and on the inside of our tents. Musta got a little chilly last night! I heard Sissyphus and Ladybug stirring in their tents as I started packing up. The lake the night before was beautiful and as I hiked out of camp, the morning light did it some great justice too!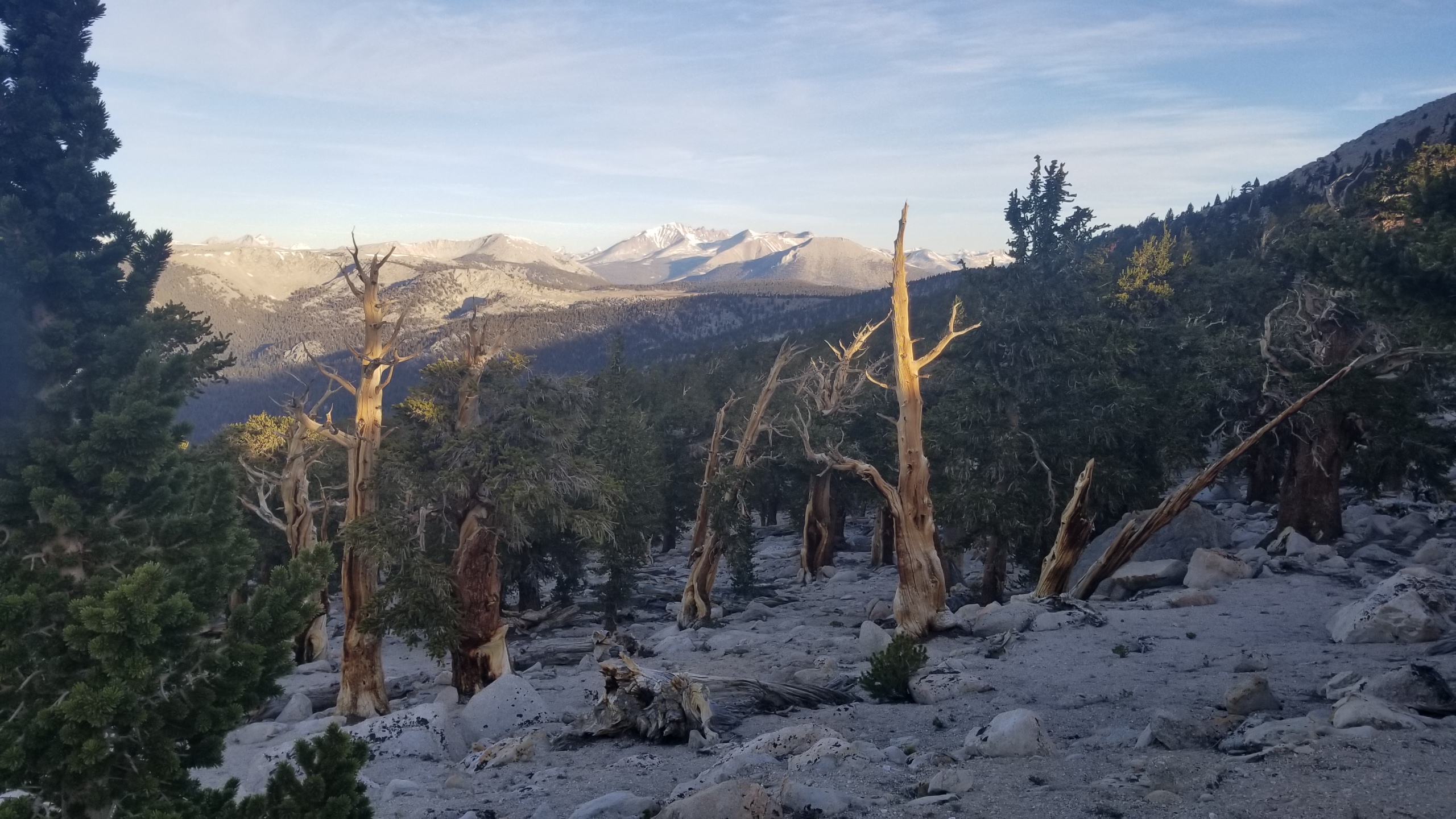 Ladybug was close behind me as I pulled out of camp and for the next few miles we just took in the views and chatted about life. We would point to twisted sequoias, then chat about lifes plans awaiting us after the trail. Its nice tto just BS and have some trail talk as you are meandering through and both getting high on the same views.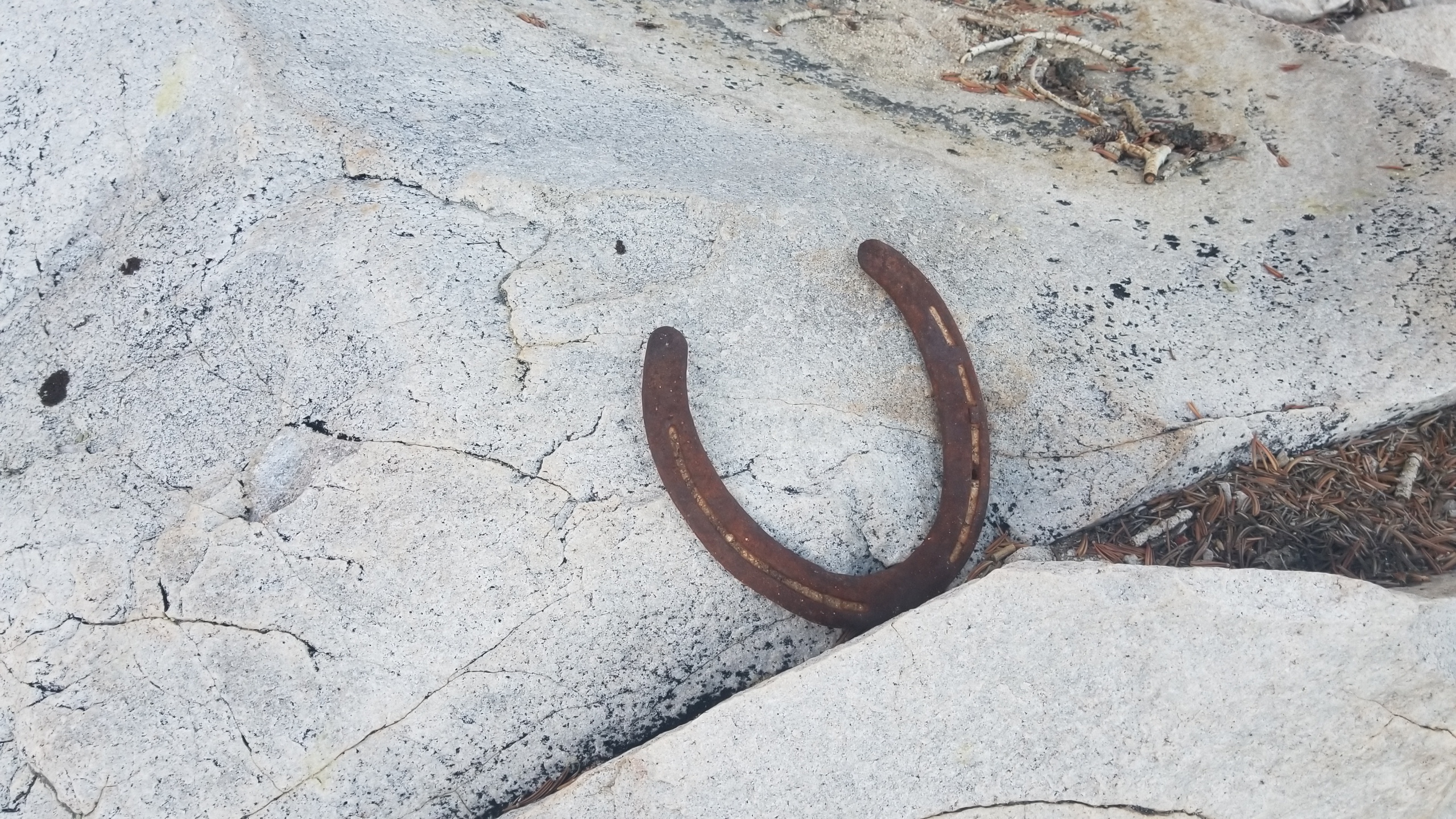 Ladybug pulled off and I pressed on in silence, watching the squirrels and chimpmunks scamper as they caught sight of me. What a gorgeous morning, the light was gleeming through the trees and before I knew it I was at a creek crossing and 9 miles behind me. Woot! I found a lare log to cross over and plopped down for nice break.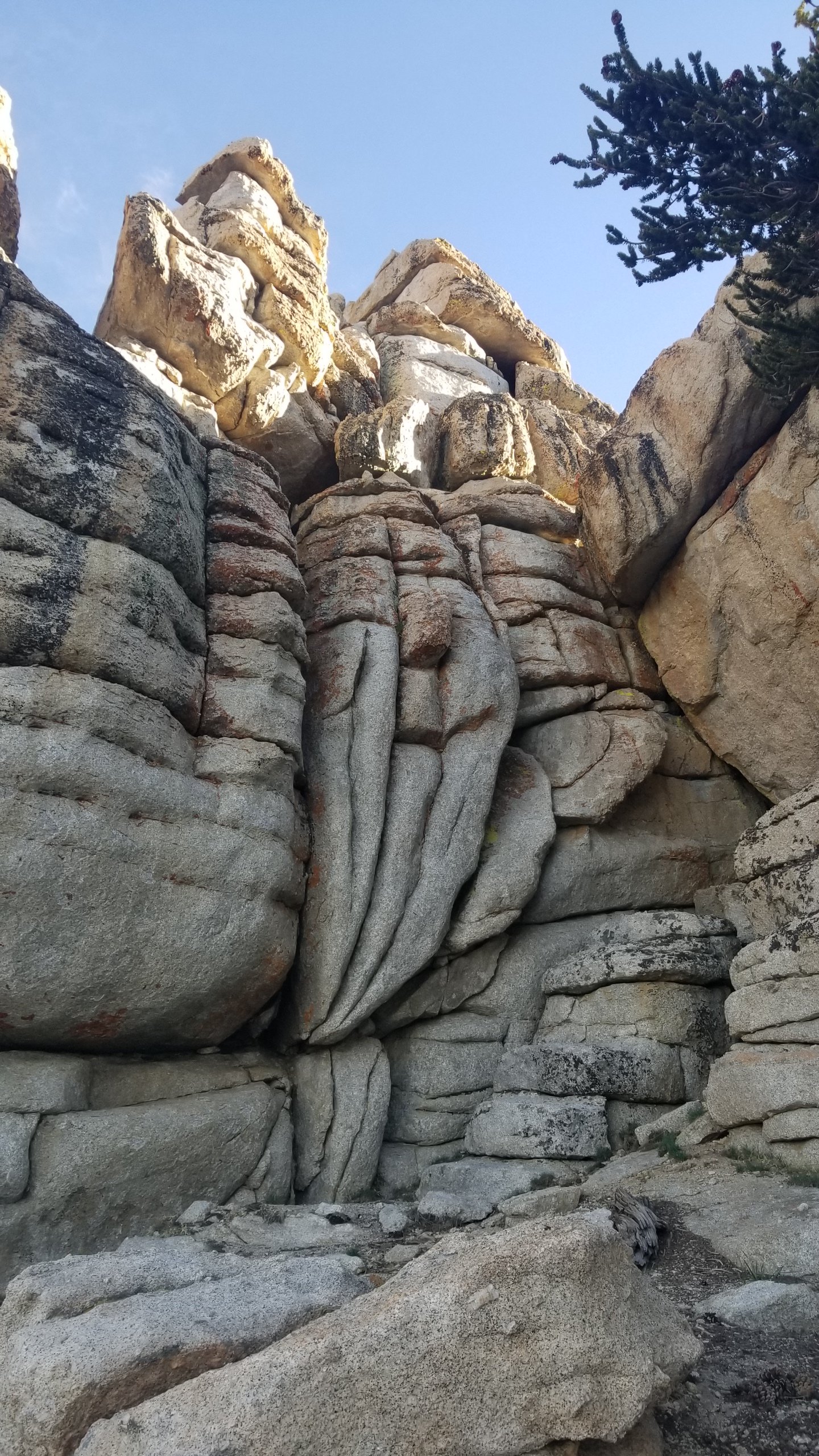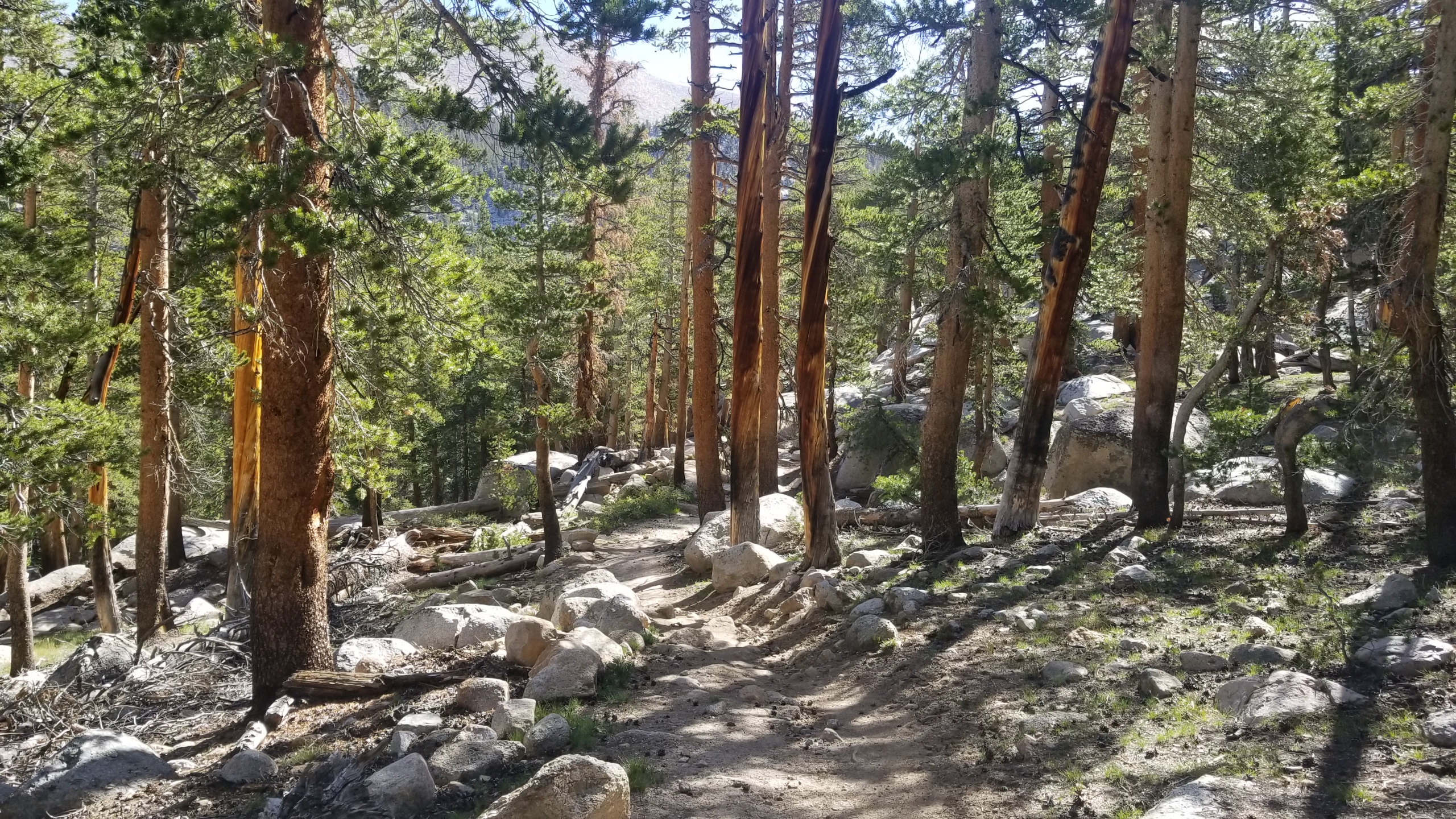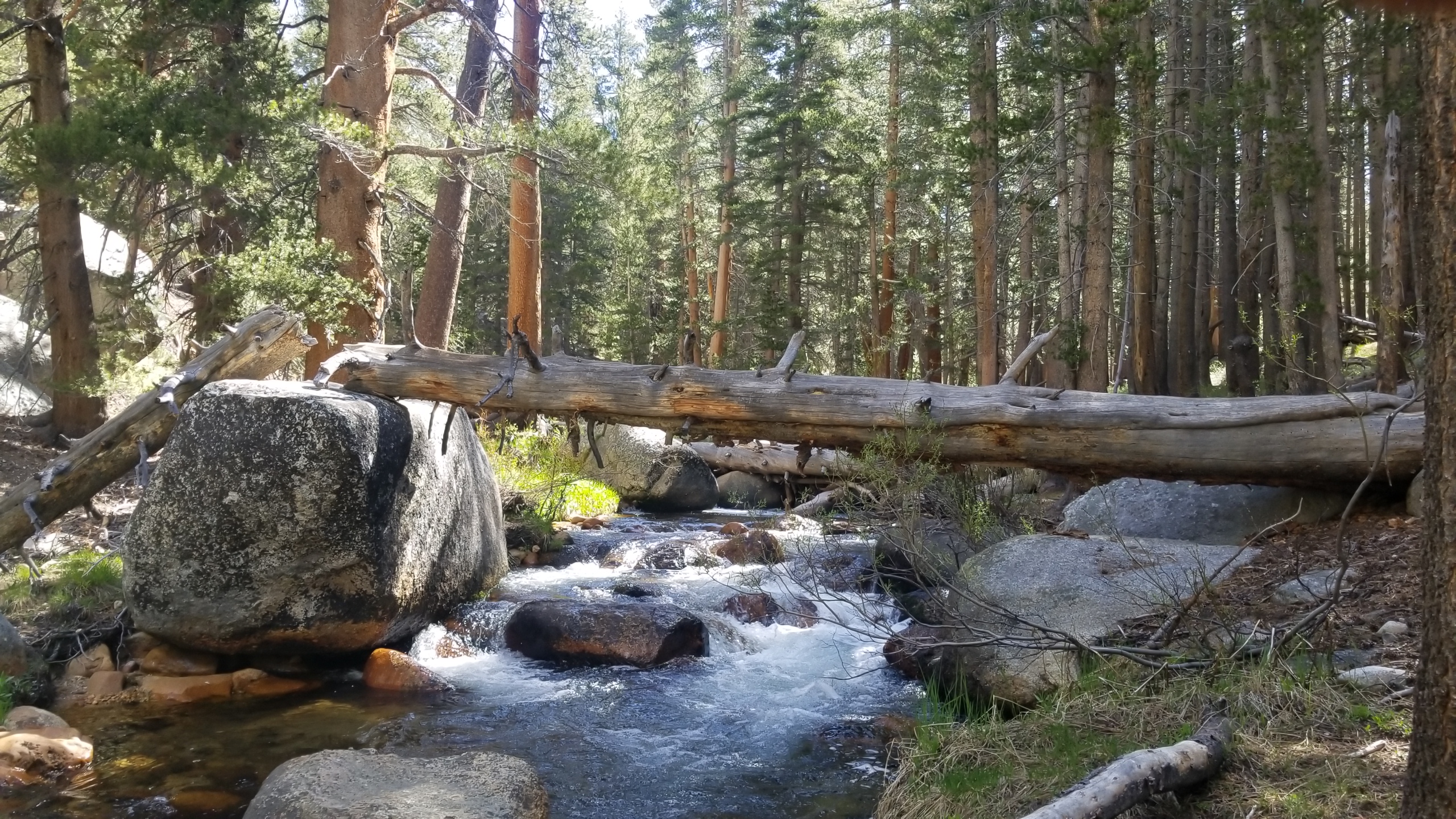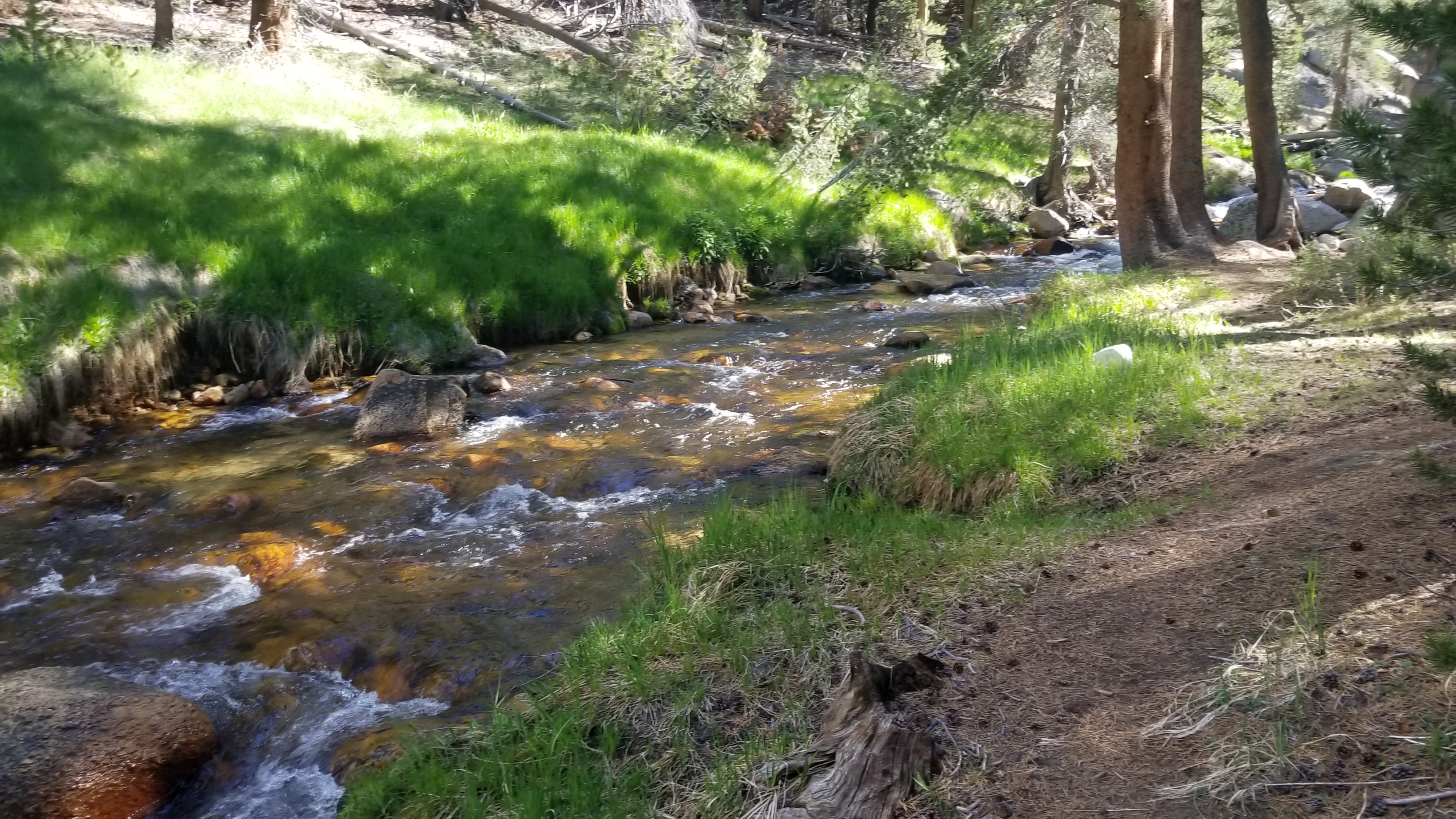 Soon after snacking down, sewing a hole in my smartwool gloves, and packing up my bag the fellas came rolling around the corner. I told them about the log and the both happily crossed. Cowboy came stomping up to the crossing, I told him about the log as well. He looked in that direction, then at the creek, and walked right in like it was nothing. Cowboy is a funny fella.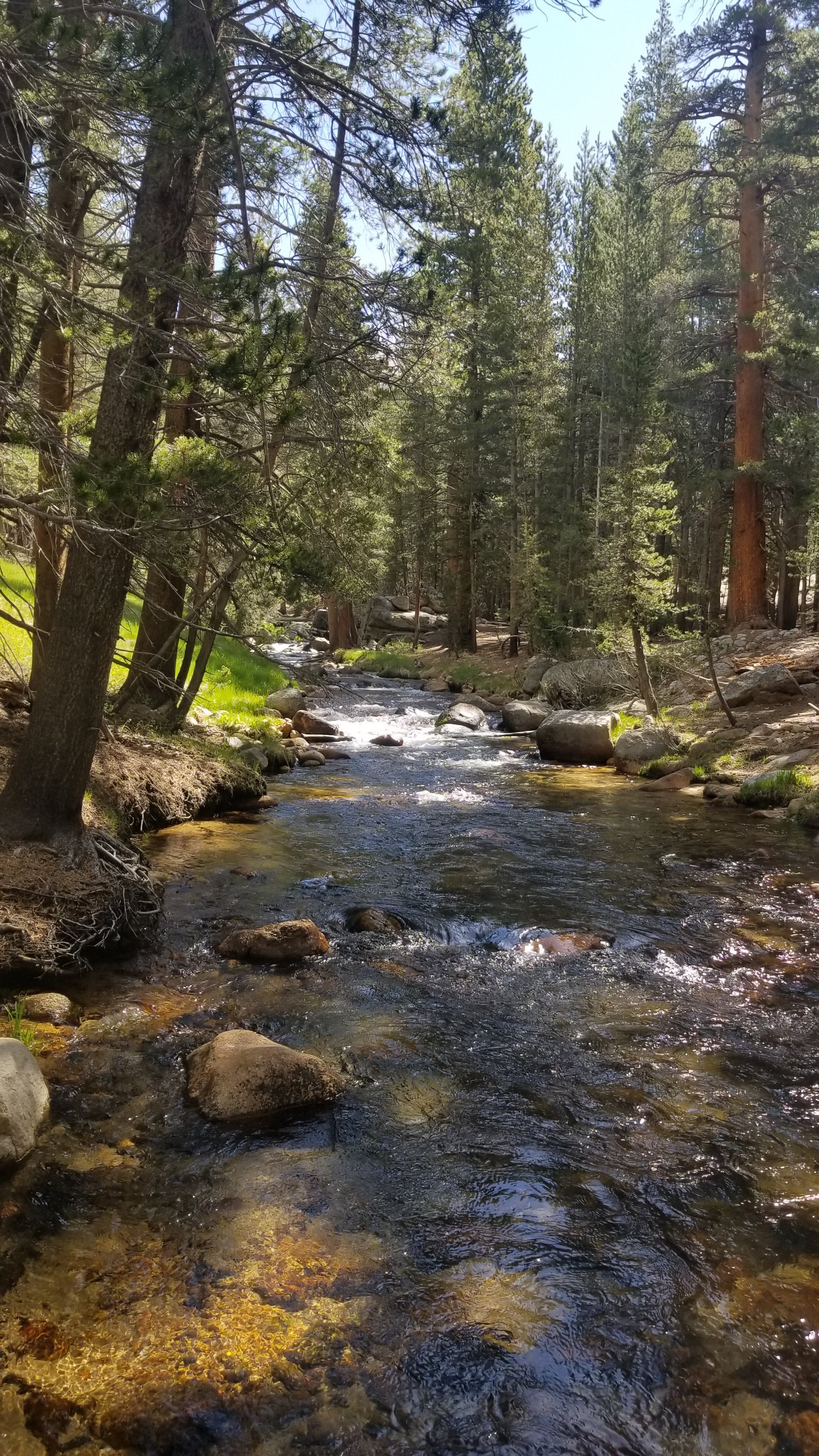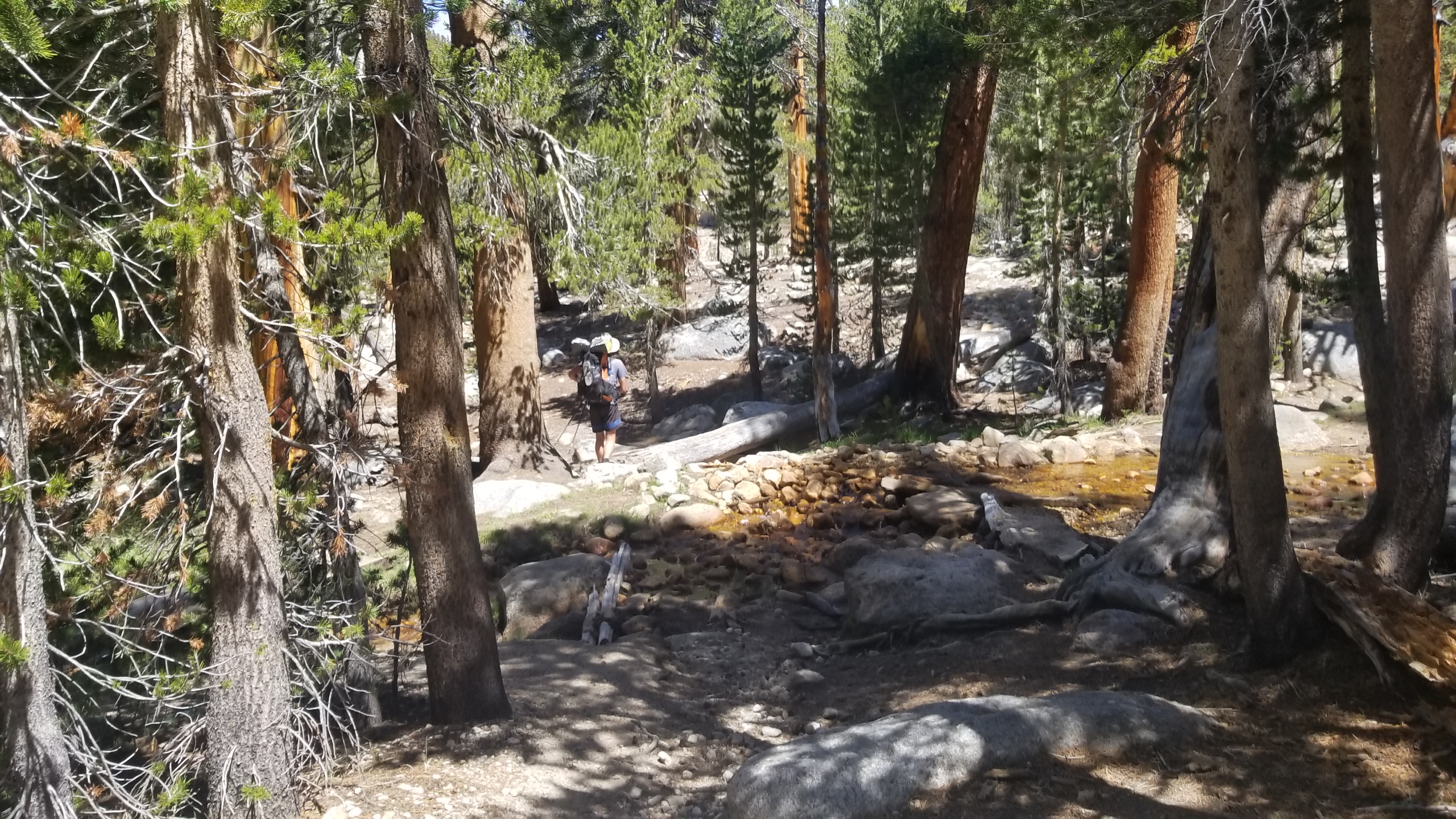 The gain was on! The 4 of us let out from the creek and it was Ladybug in the lead, myself following, Sissyphus, and lastly Cowboy. The grind up the switchback covered mountainside was grueling. It was just what I was looking for! Up and up we went twisting through the pines, breathing in calculated breaths in the higher altitude. After what seemed like an hour, Ladybug and I topped out the big up and contintue to press on towards camp.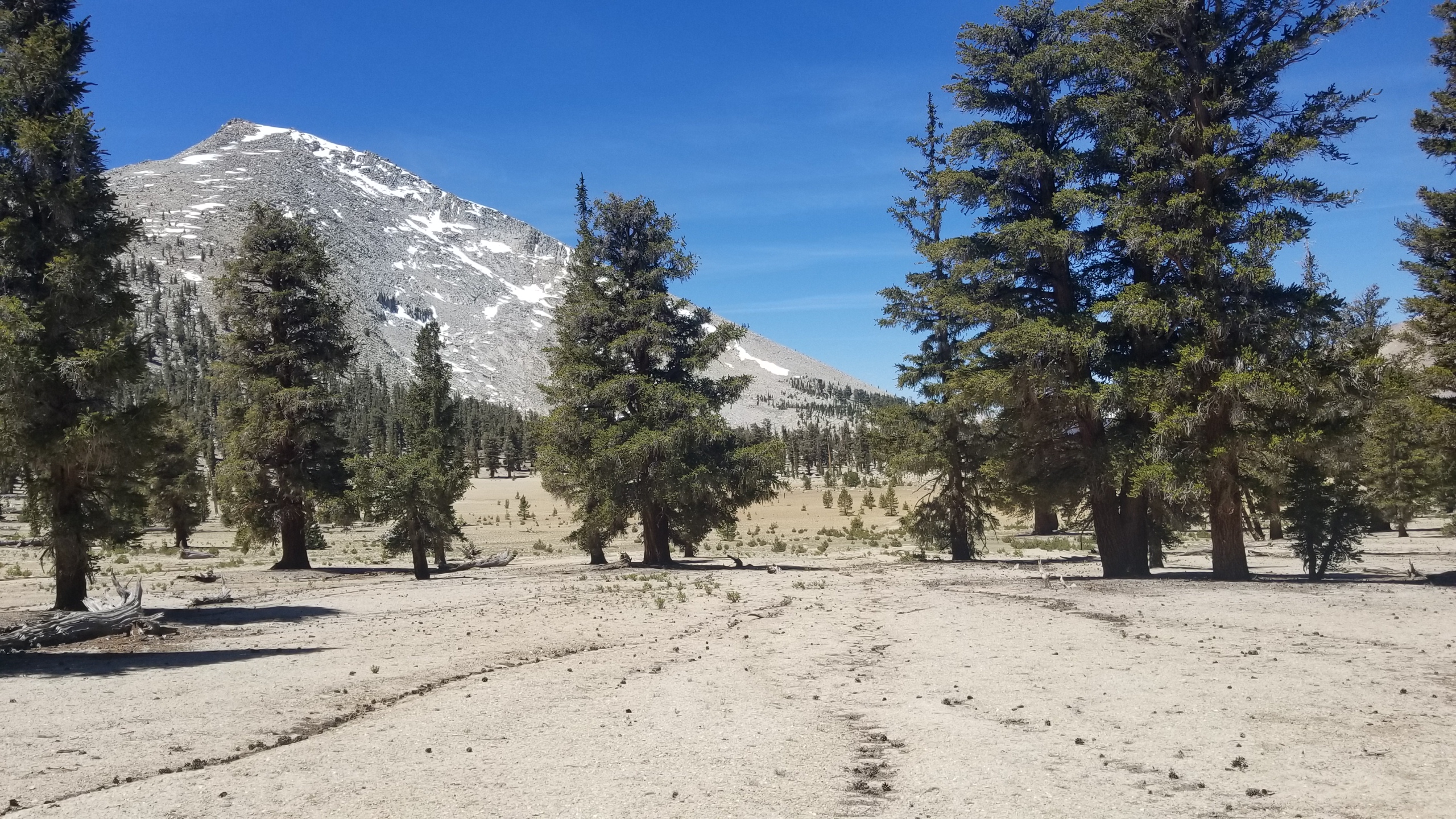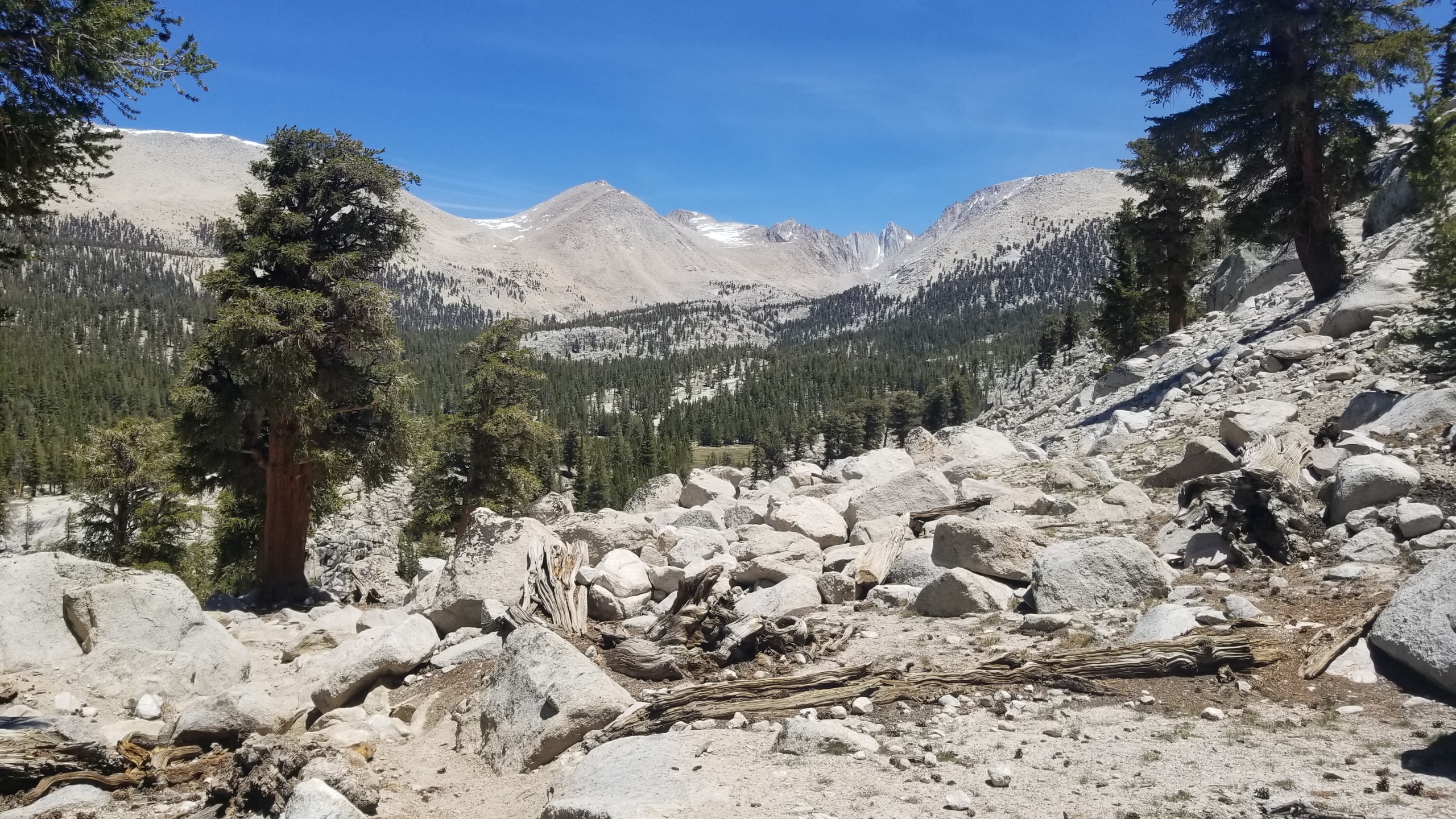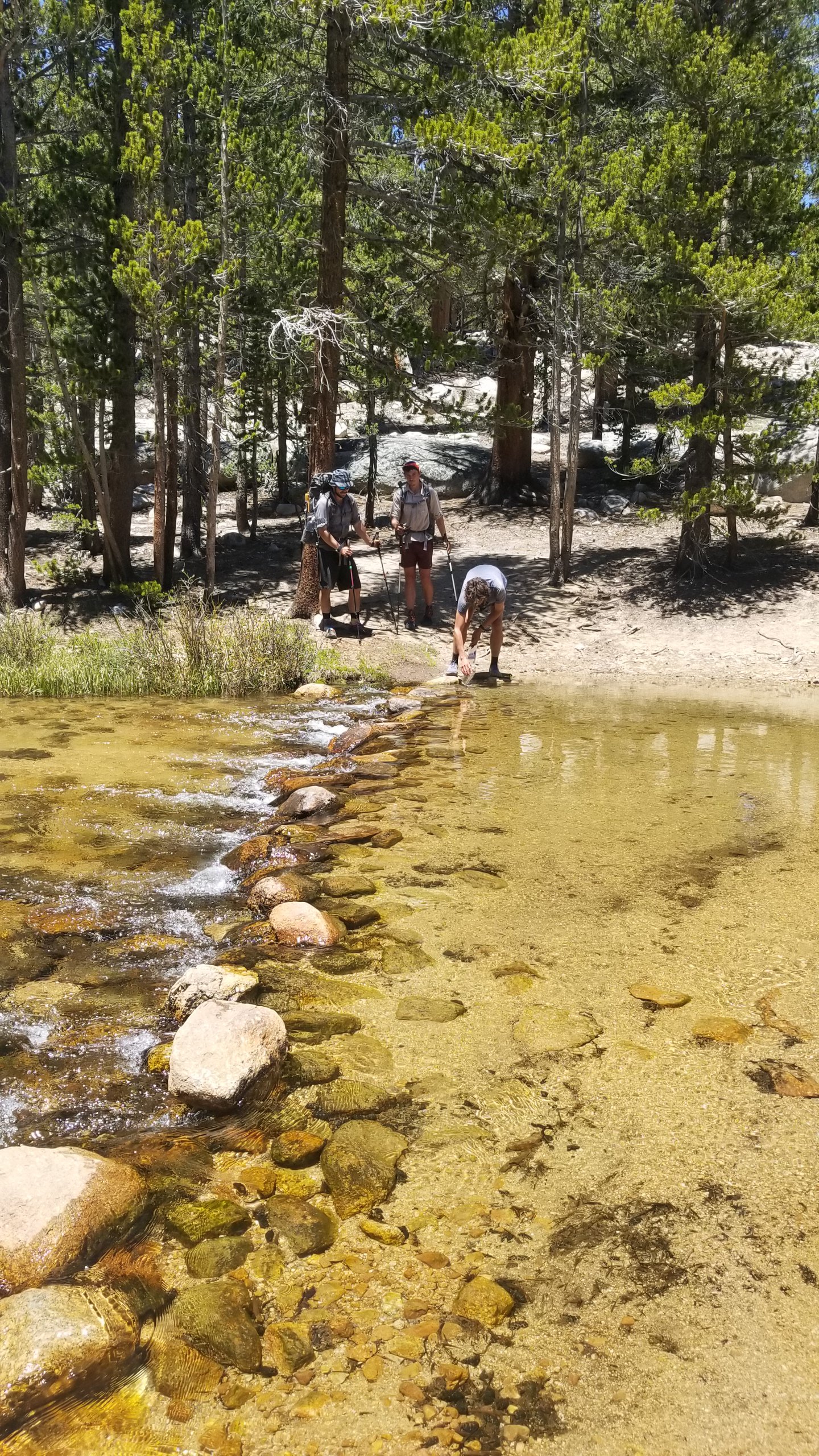 The seqoiuas and pines were gorgeous, and like curtains, just barely covered the towering granite moutnains behind. On and on we went until we finally dumped into a meadow the would be our approach for Whitney summit. We grabbed water, and took a rest before pushing onto camp near the Ranger Station. We were positioned for a 1:30am leave time which would put us at the top of the continental US at sunrise. I was excited for the challenge, but I needed to sleep. We all did, and crawling into our beds at 6pm, we were rimed and ready!