9.6.18
I woke to the sound of the Methow River flowing just feet away from my tent. It was time to pack up and get rolling. Not many people were moving, just the way I like it! I hiked up and out of the forest to find a sick ridgeline. Smoke was in the air and the sun shown orane through the veil, but you could still see its beauty. Soon Pooper and Pickle caught up and we all trekked the ridge together chatting on about how weird it was that we are getting so close to the end.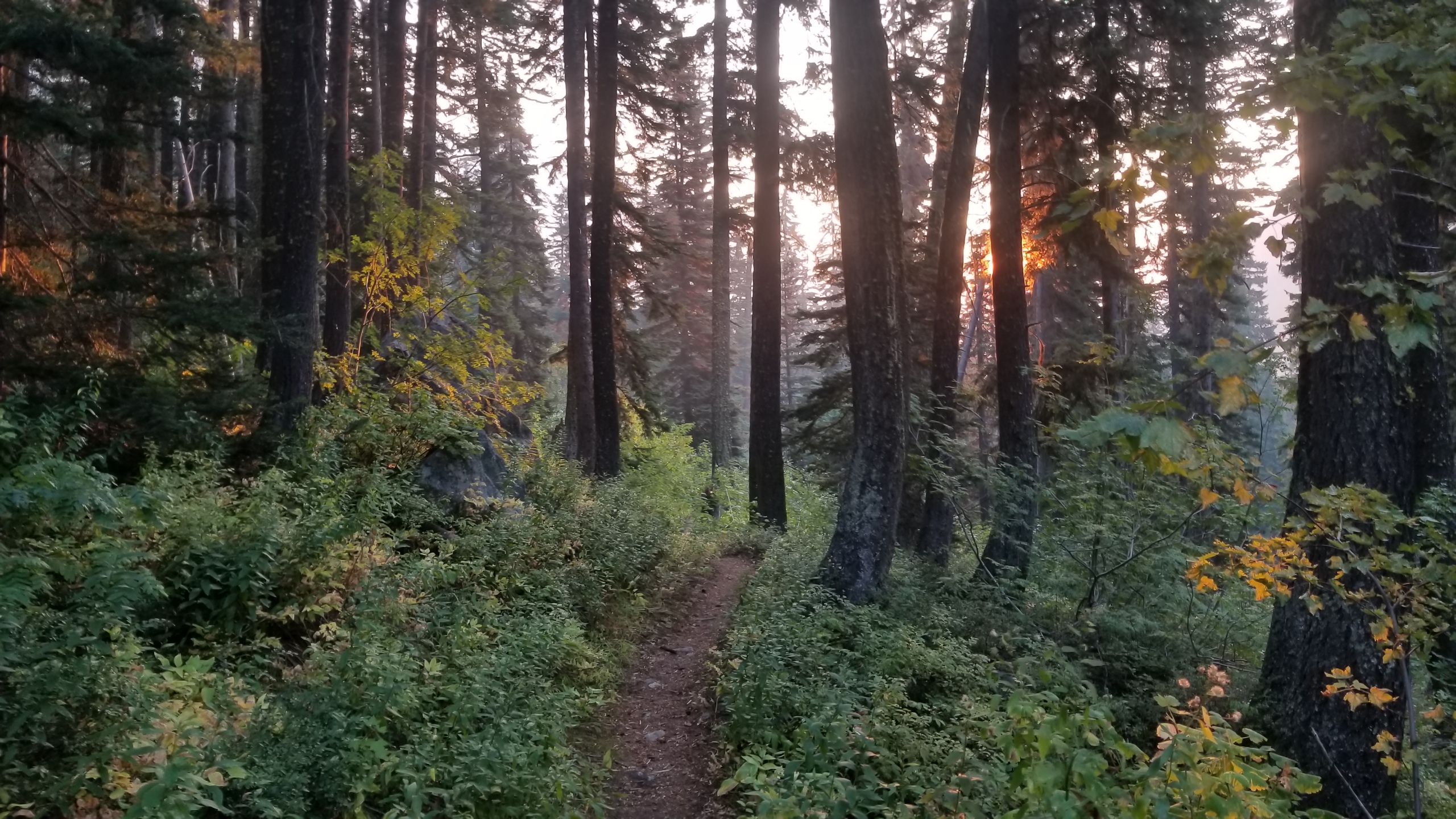 We hadn't seen Sissyphus that morning and kept our eyes peeled as we walked the beautiful ridge. We saw a few day hikers and knew we were getting closer to Hearts Pass. I kept looking for goats as we skampered on with no luck. Soon, just before the pass, we found trail magic! A big group of dirty hikers was together hanging out as we pulled in. Bologna sandwiches, orange soda, mellon, and a piece of pumpkin pie were munched on untill we were full, fat, and happy. We just sat there, relaxing as Sissyphus rolled up. After snacking on, we slowly slogged out back onto the trail.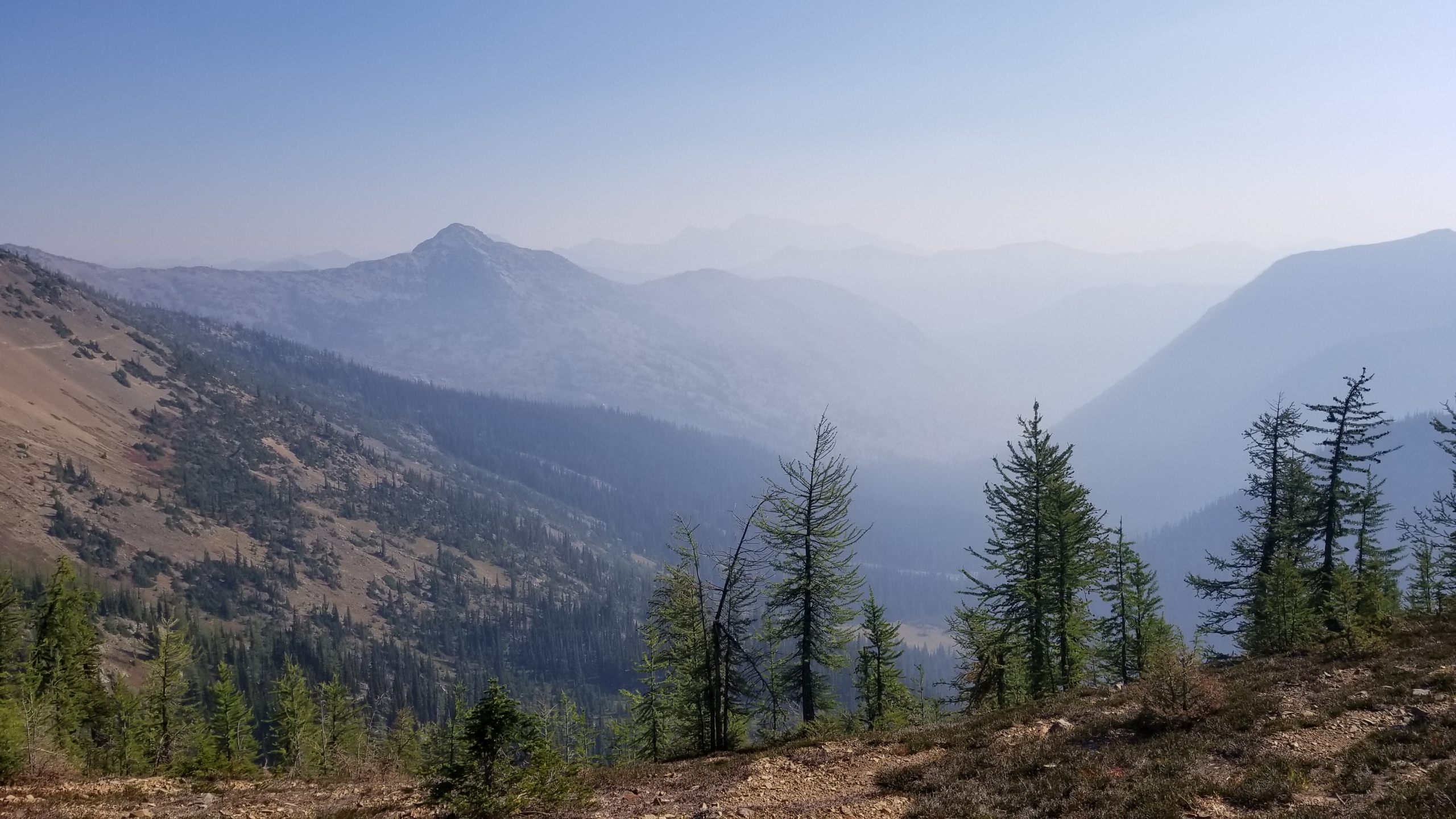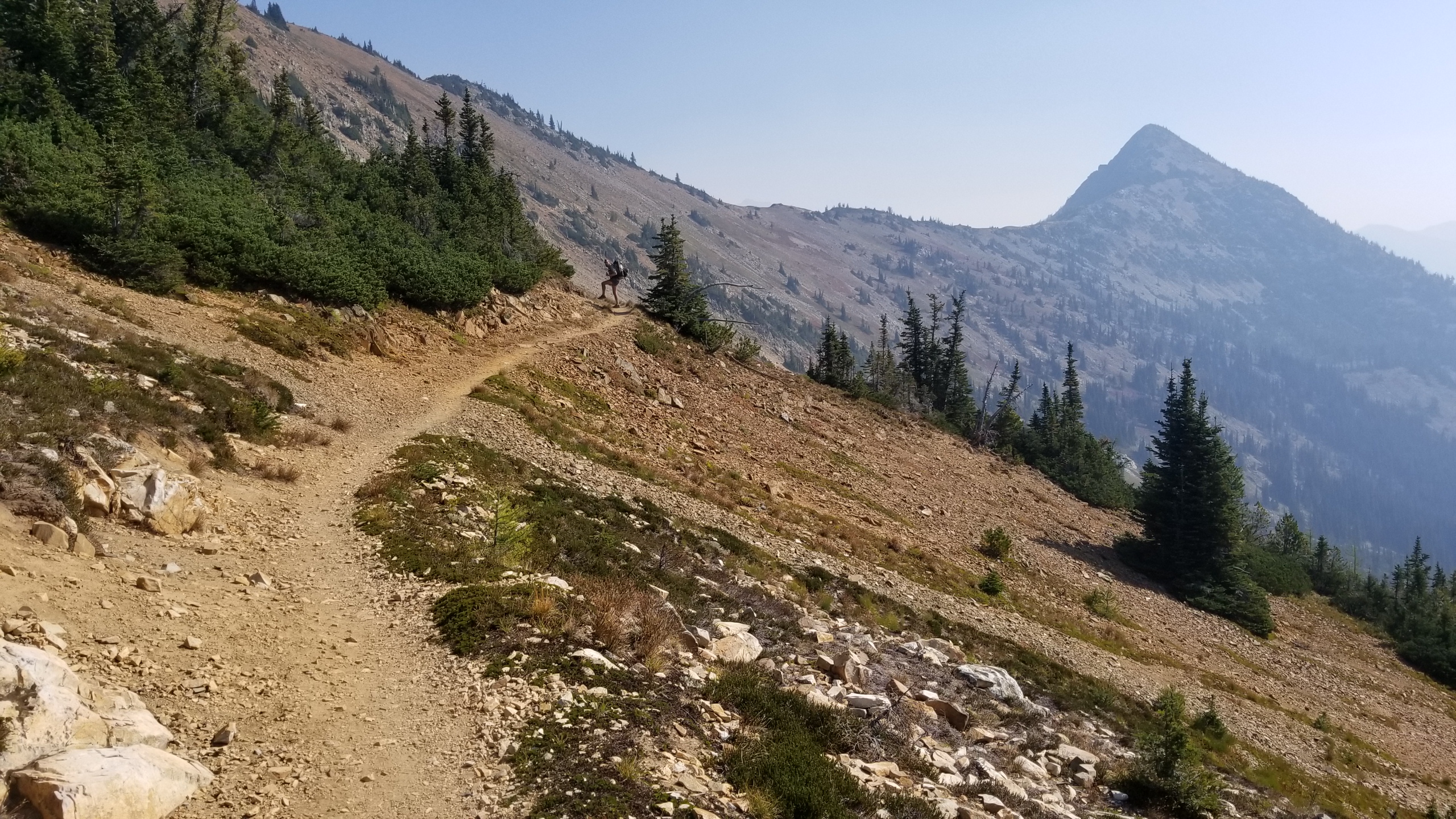 There was a small 2 mile climb up to Slate Pass where we dumped off into the Holman Fire bypass trail. Down we went, switchback after switchback. We found a creek at the bottom of the valley and Pickle pulled out his fly fishing rod. Pooper was like a kid on Christmas with excitement as Pickle pulled in the first trout. Giggling on as the fish flipped in his hand Pooper jumped with a yelp as the fish escaped his grasp. It is the little things.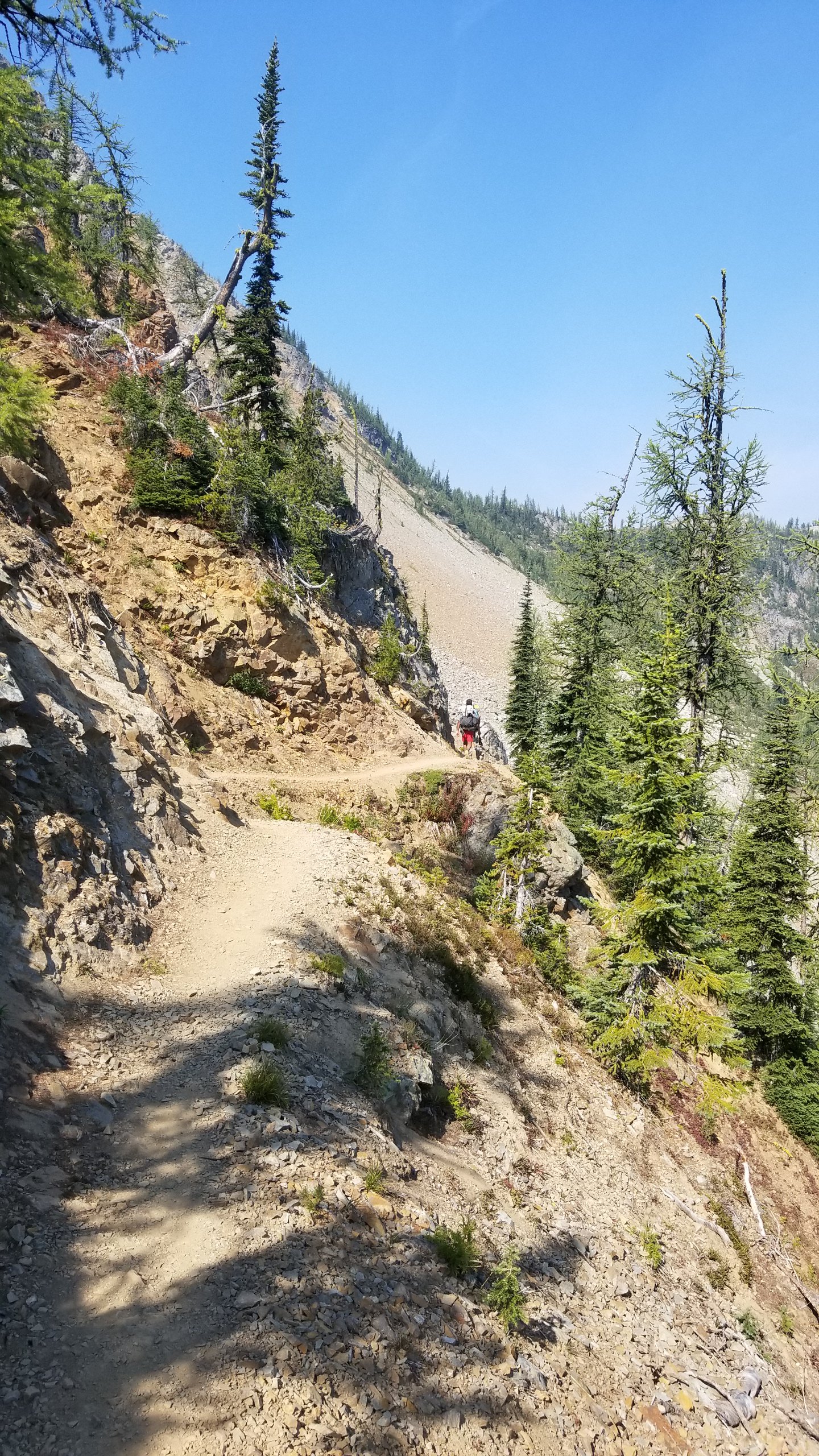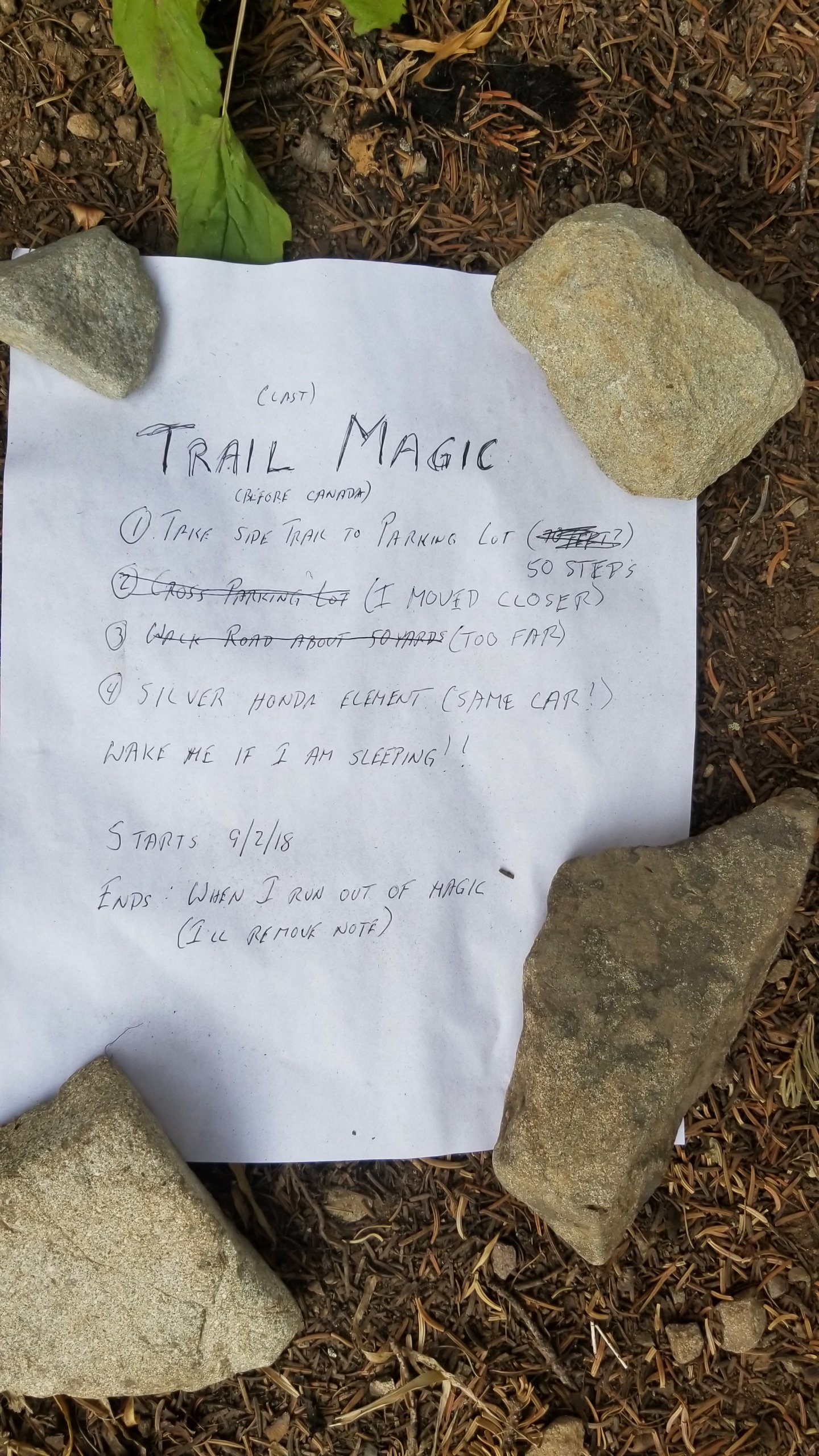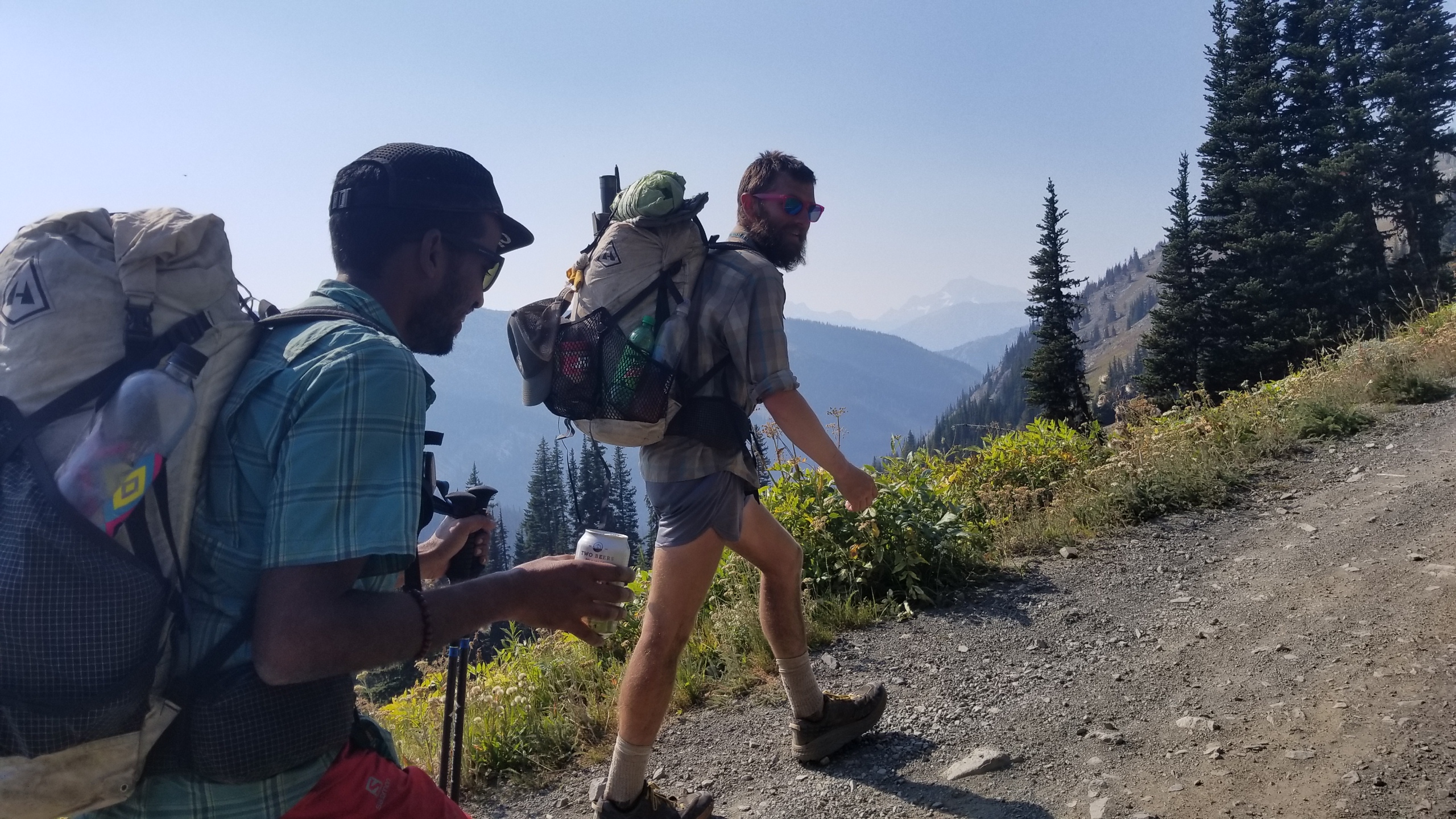 We pressed on knowing we still had miles to cover before camp. We started telling jokes, stories, and riddles as the miles melted away into the heart of the valley. At the first bridge we saw Mr Giggles and his crew all set up for camp. It sun was setting and the 4 of us pressed on through the dimming light. We reached our camp at the 2nd bridge just 20 minutes later and quickly made the best of our accomidations.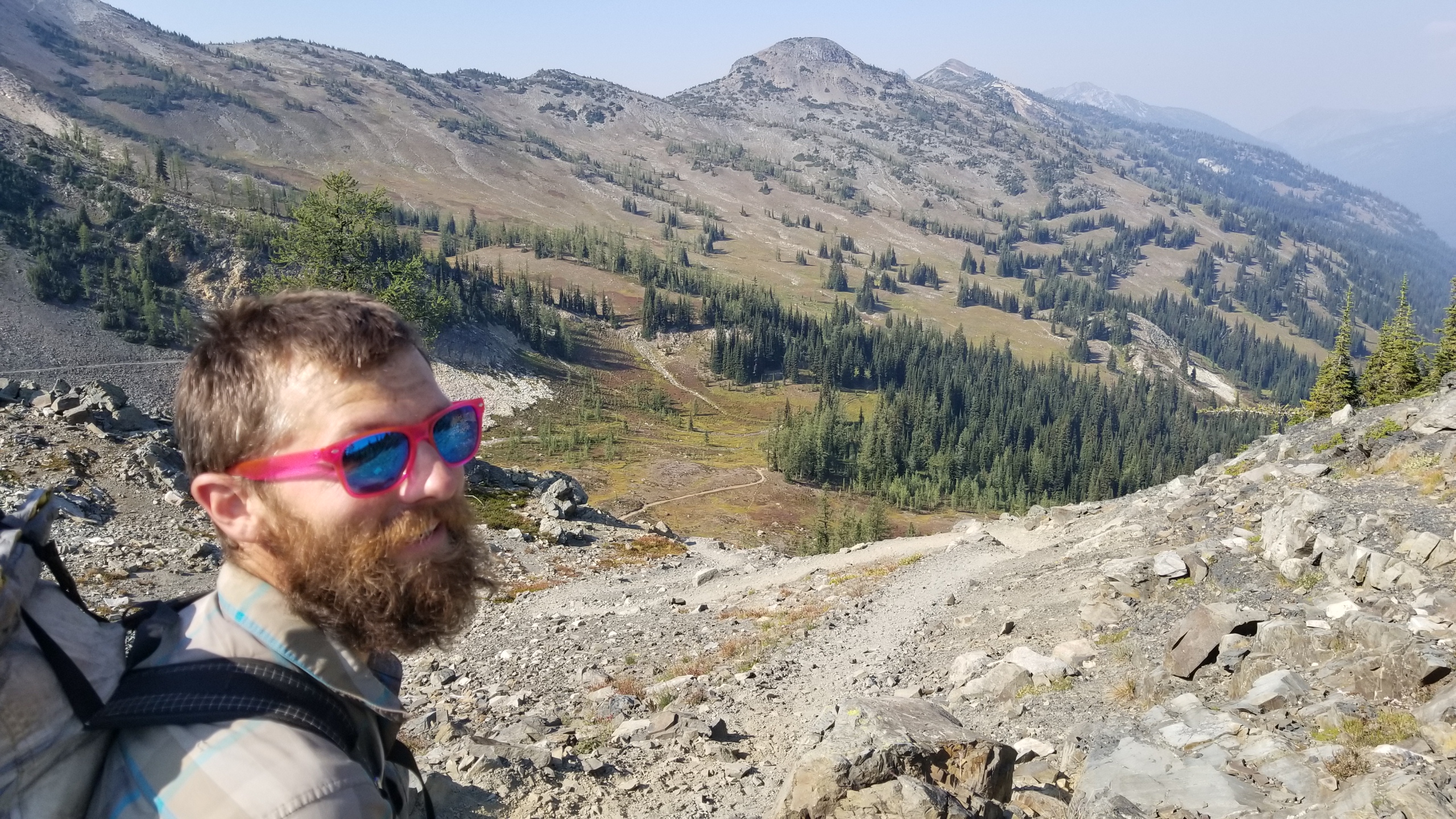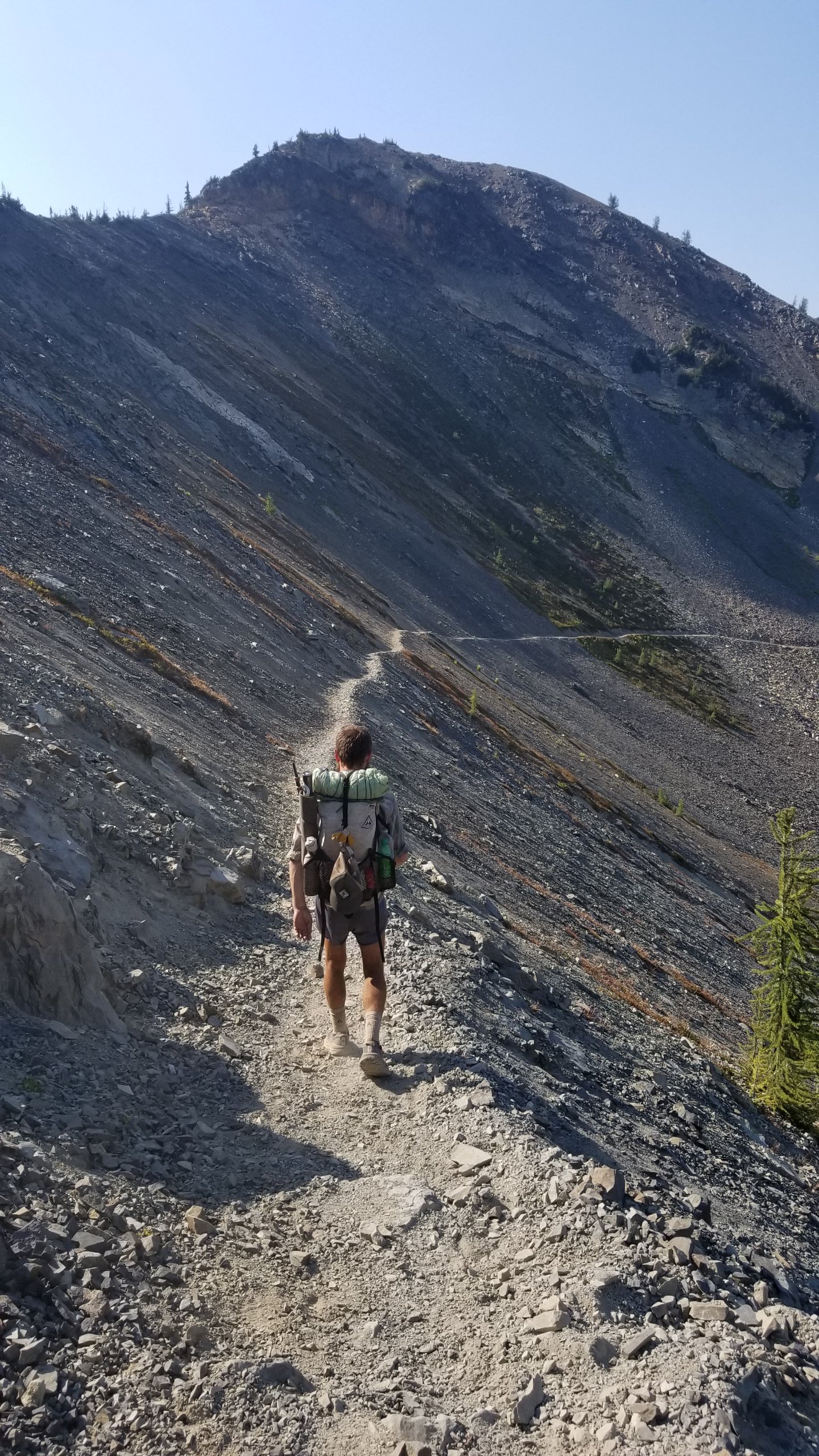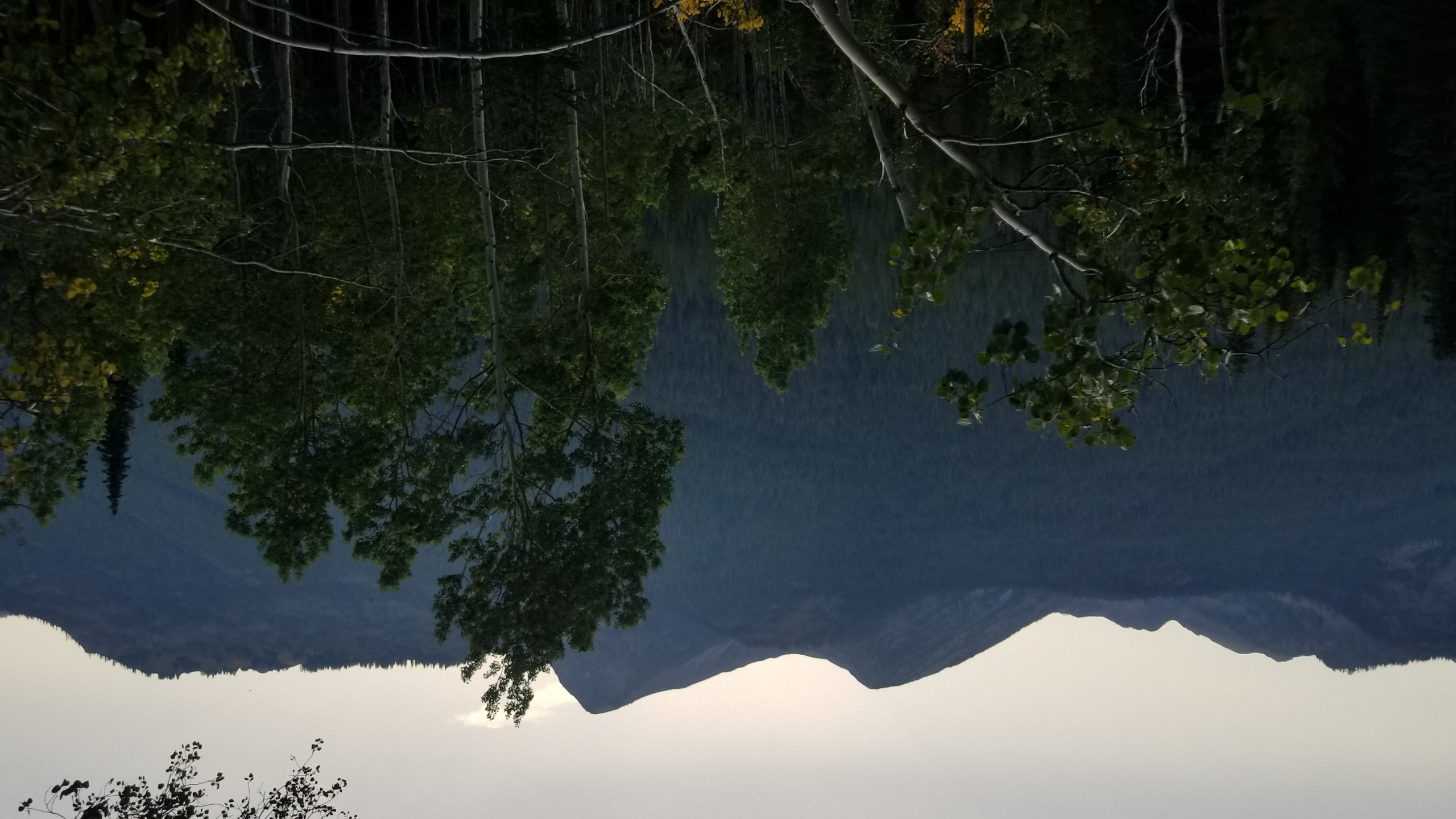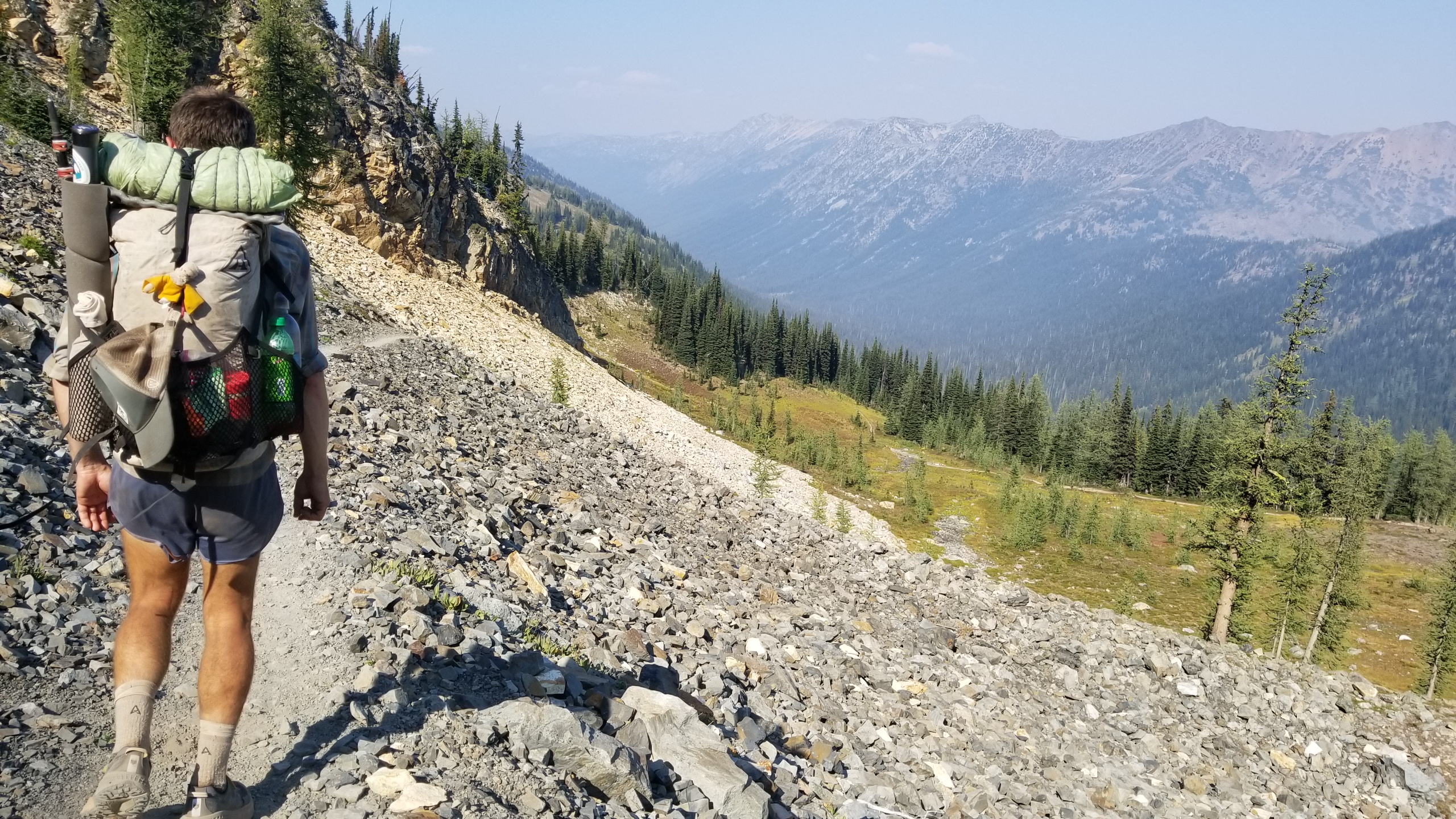 Pooper and Sissyphus headed to the river for water and I soon joined. Upon arrival Pooper was nursing a toe he stubbed pretty bad in the dark. It wasn't until he lifted the nail on his big toe and blood came spirting out that I knew the depth of his injury. I told him to tape it up and don't touch it until we were off the trail. Just 2 more days, gotta hold on man!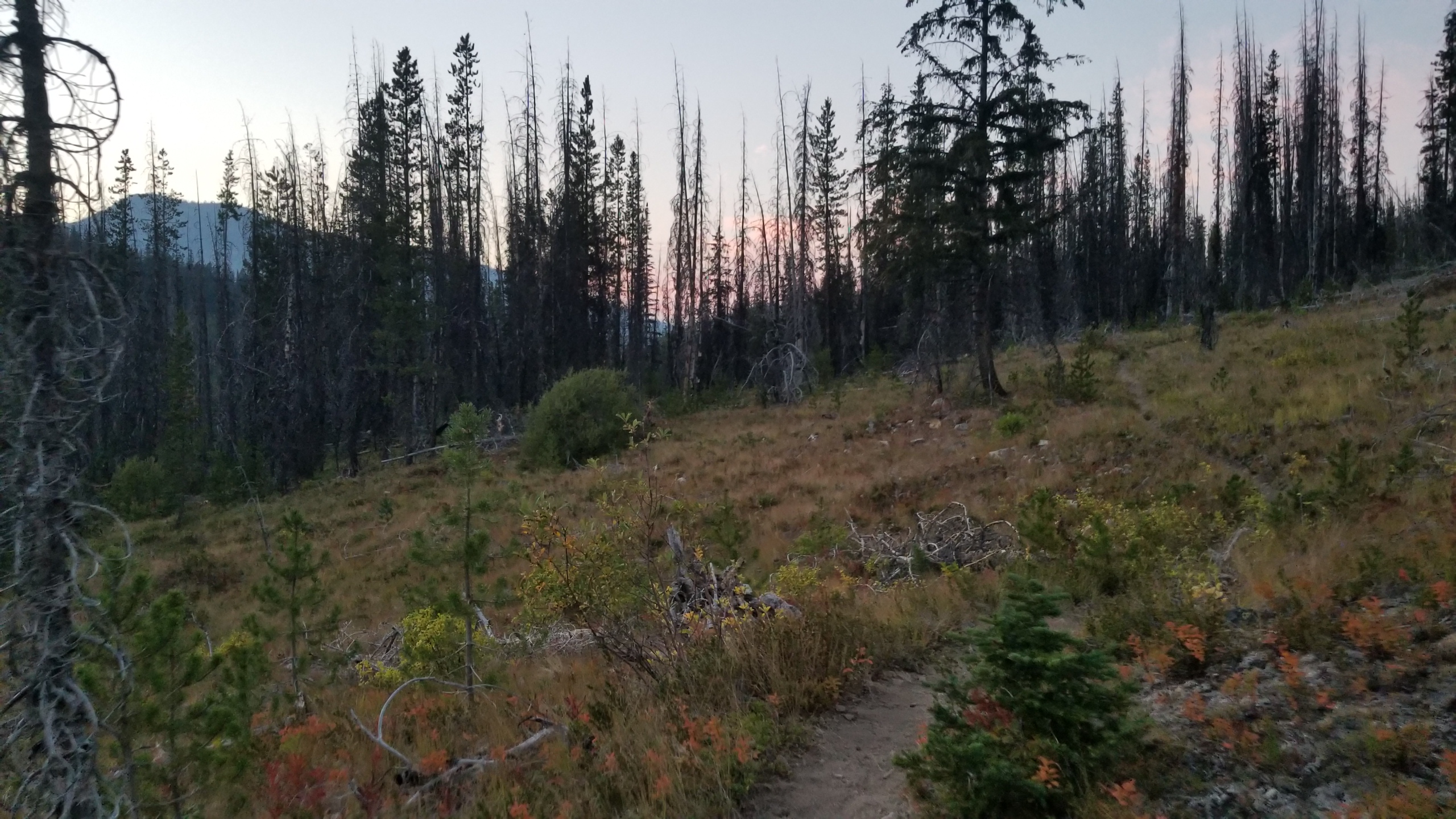 Tired and cranky, we all finally made some food and appeased our insatiable appetites. Soon we were in bed being serenaded by the nearby creek. Tomorrow we would touch the Northern Terminus of the PCT. What a strange thought!
Hiker Profile:
Pooper – 30, from Michigan, originally from India. He has been on a path if change since he moved to america for his Masters Degree in Computer Science. He was 220 lbs (100kg) and in hitting the 100 kg mark he decided it was time to make a change. He started running as a way to loose weight, and he became addicted to the sport. Since starting his new passion he has run over 80 marathons, lost 80 pounds, and in November at the completion of the NY Marathon, he will be the first Indian to complete a marathon in all 50 states. He completed 30 marathons in 1 year, lost 70lbs, and ran his first marathon just 2 years after his first run ever. Its been a journey coming from a 38 inch waist to a 30 inch waist, but now he is a 10 star member of the Marathon maniacs (a group of runners that have completed 3 marathons within 2 weeks).