8.21.18
Goat Rocks, rocked my socks off!
I woke at the base of Mt. Adams to a brisk chilly wind, but surprisingly no sore throat! I packed up and went through the usual routine. Just as I was headed out of camp StuckOnTheGround (SOTG) emmerged from her layer. "See you up trail", we both said simultaneously and laughed at our sillyness.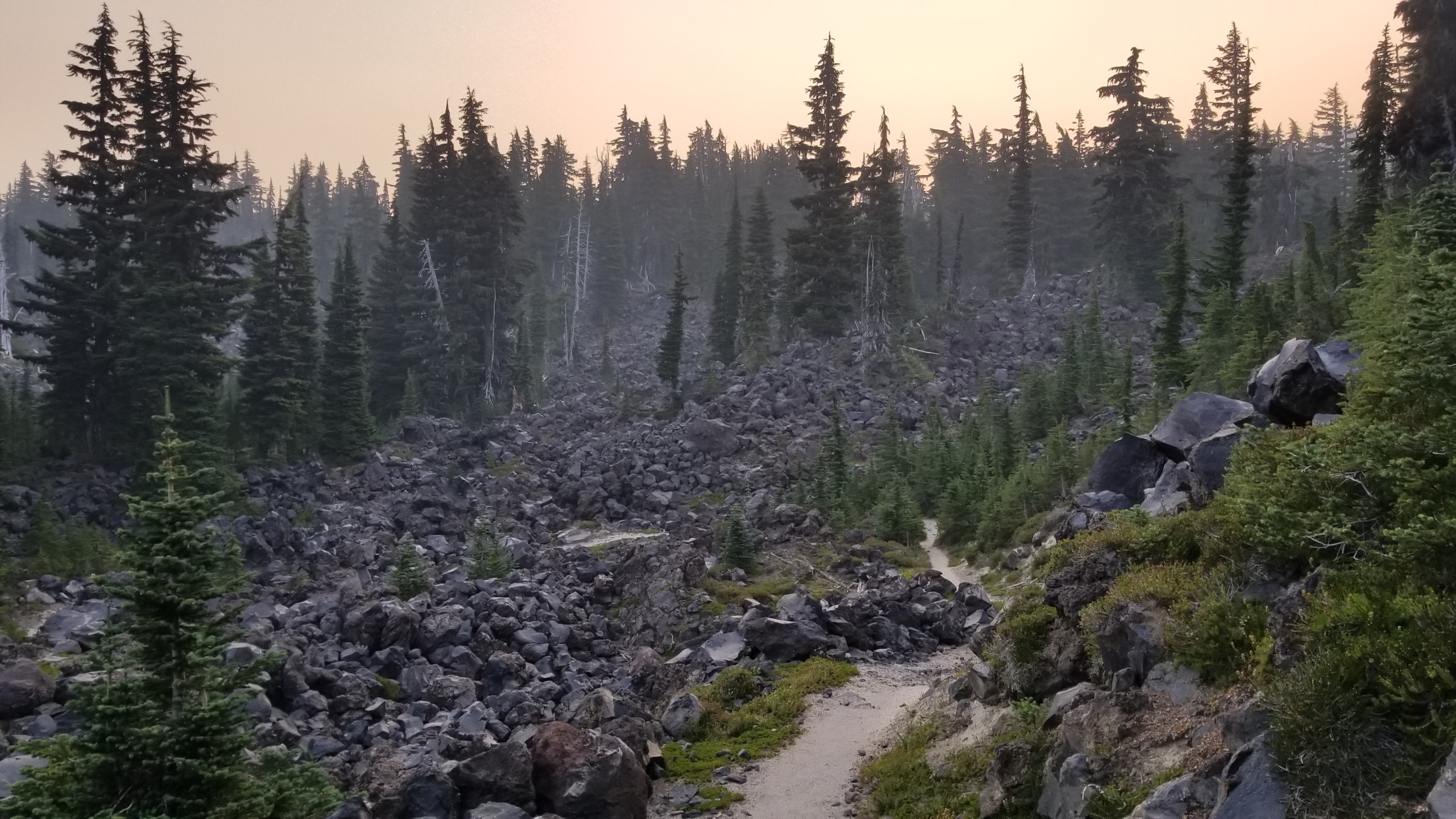 I let out of camp, but what hadn't let up was the smoke. It still persisted, looming in the air despite the chilly wind attempting to wisk it away. I hiked through some cool lava fields as the wind continued to cut through the pines.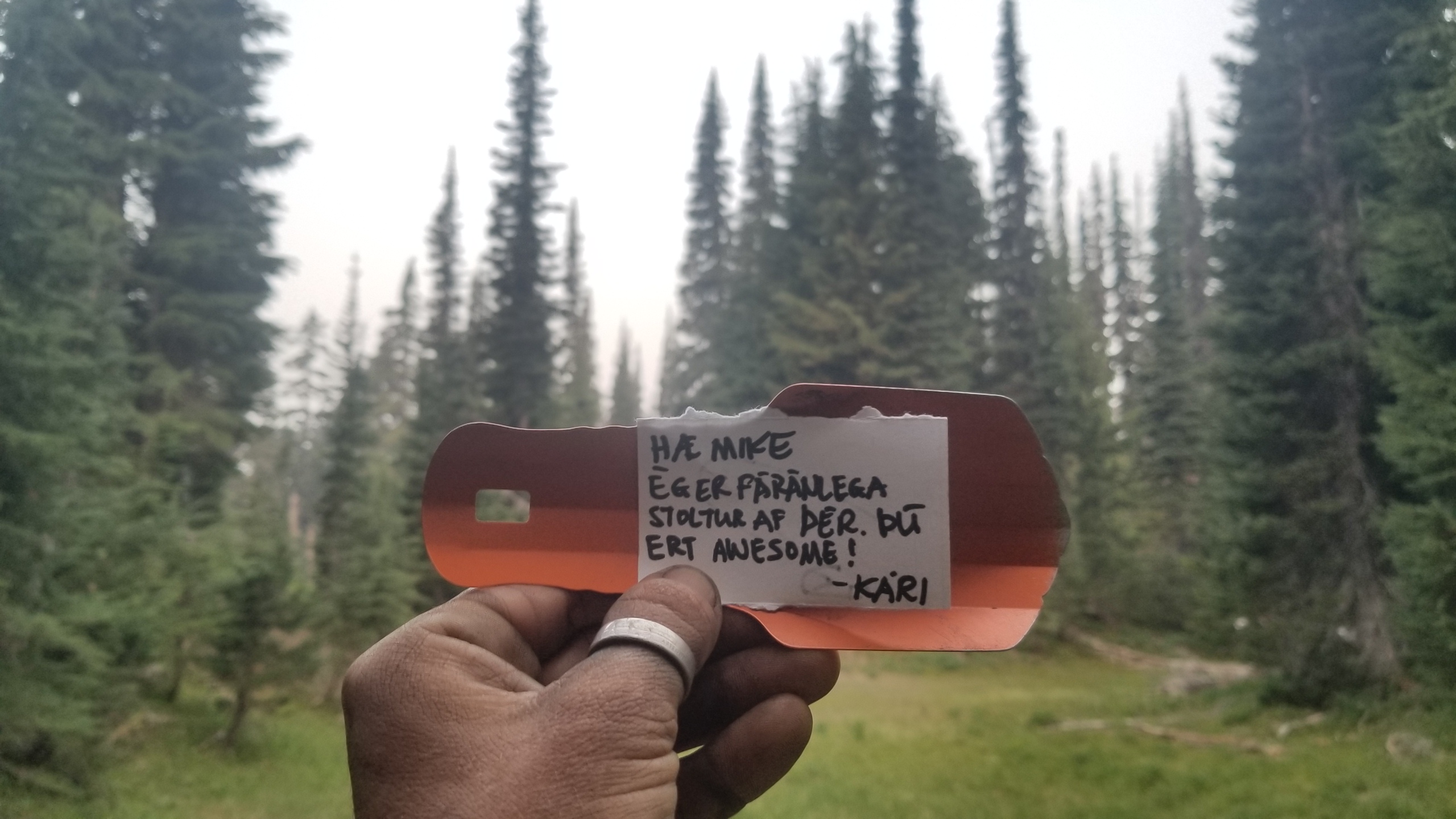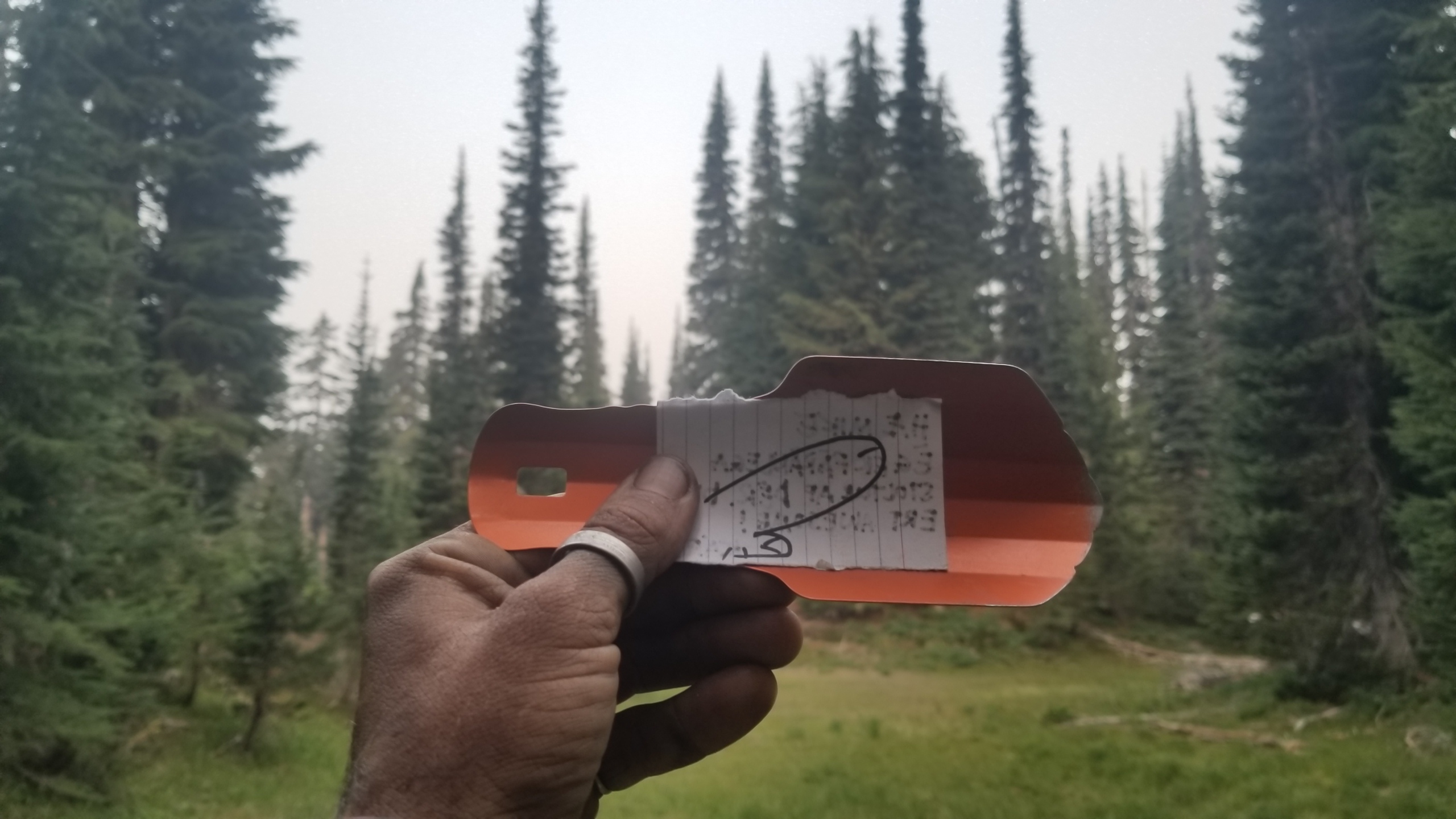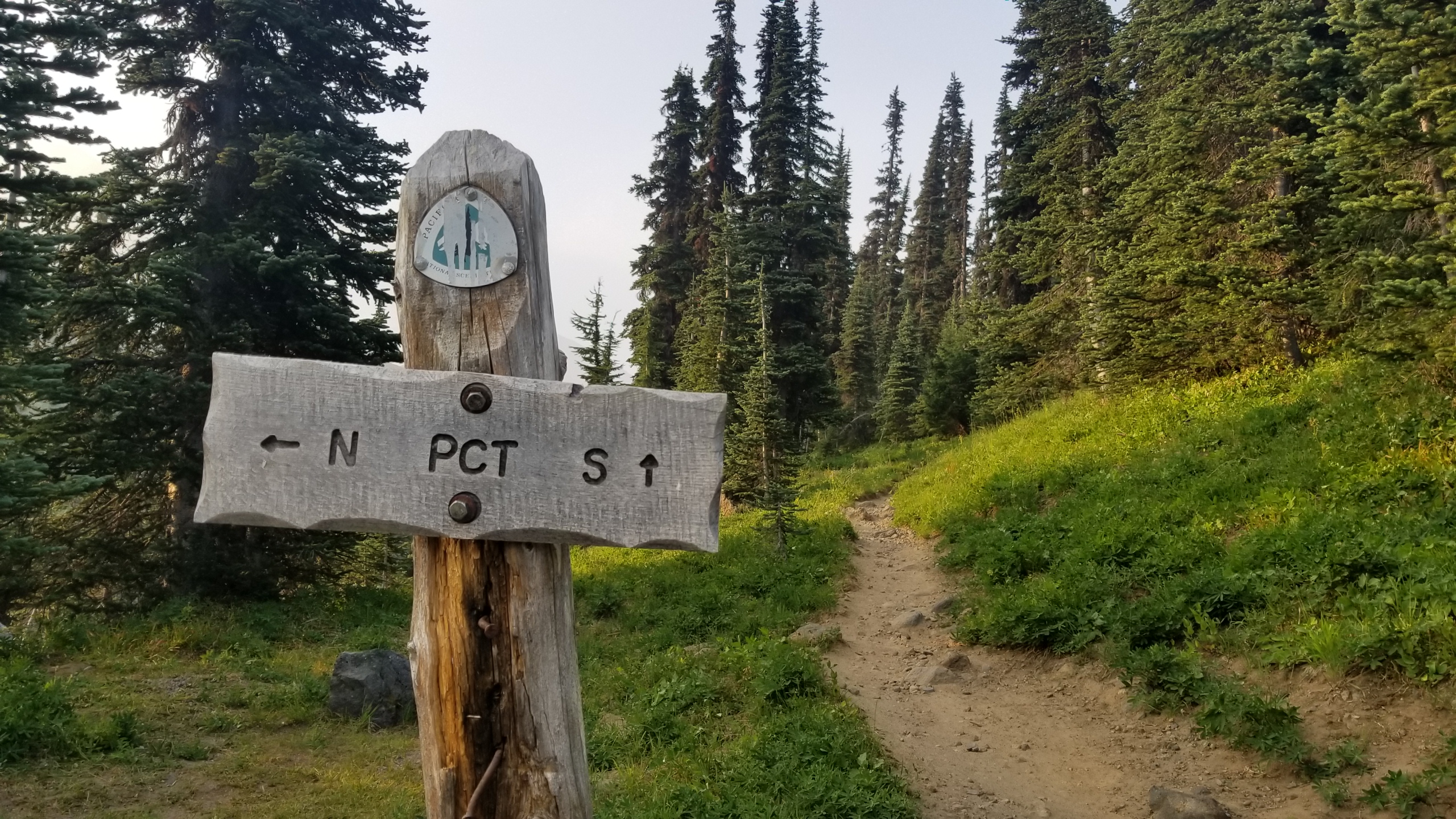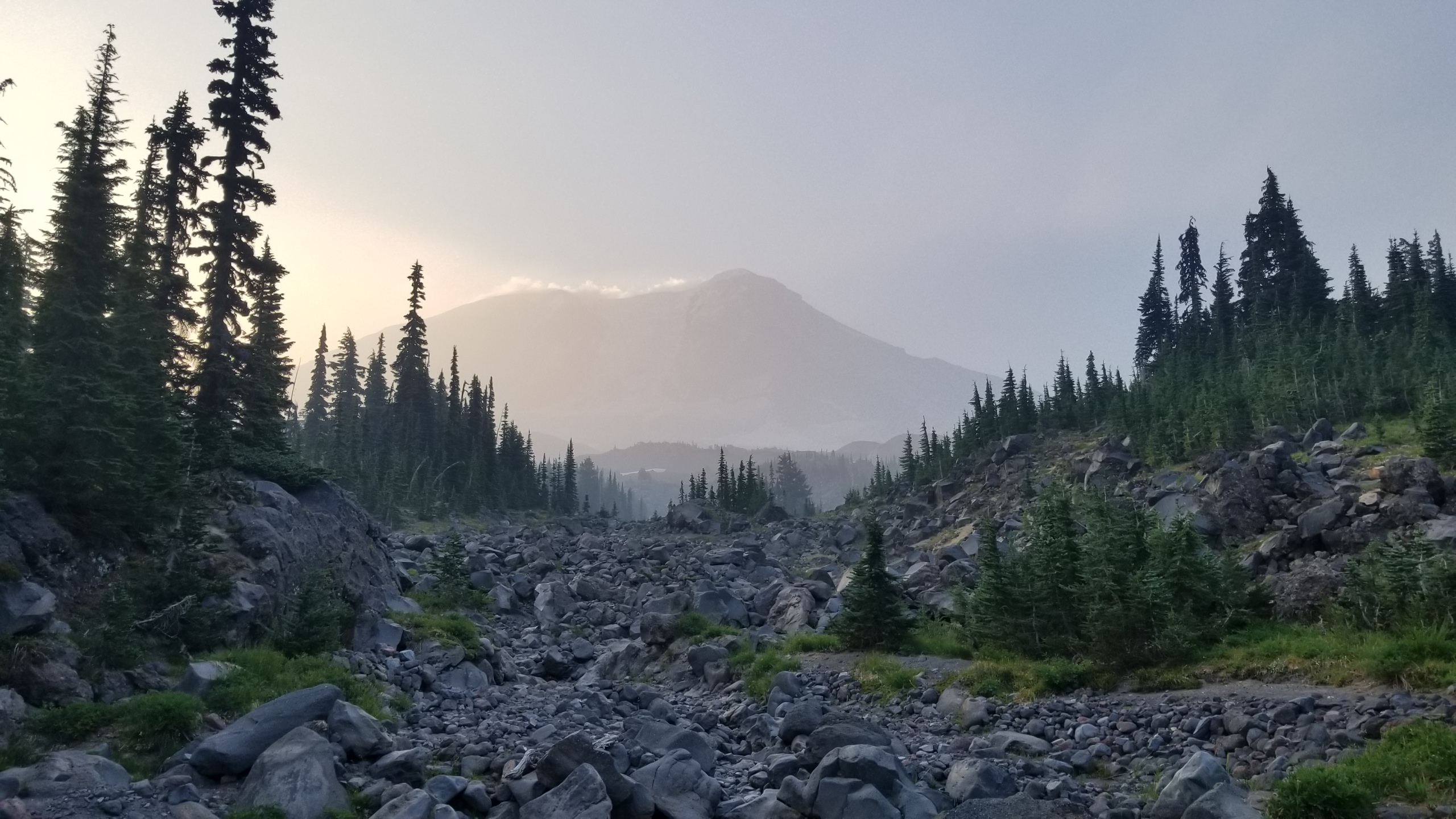 I finally came to the dropoff where the trail departed the base of Adams and headed north. I stopped here, for a last look at the big beast and a creekside picknick. I'd have to say, it was pretty wounderful! I got moving once again and dive bombed down the hill.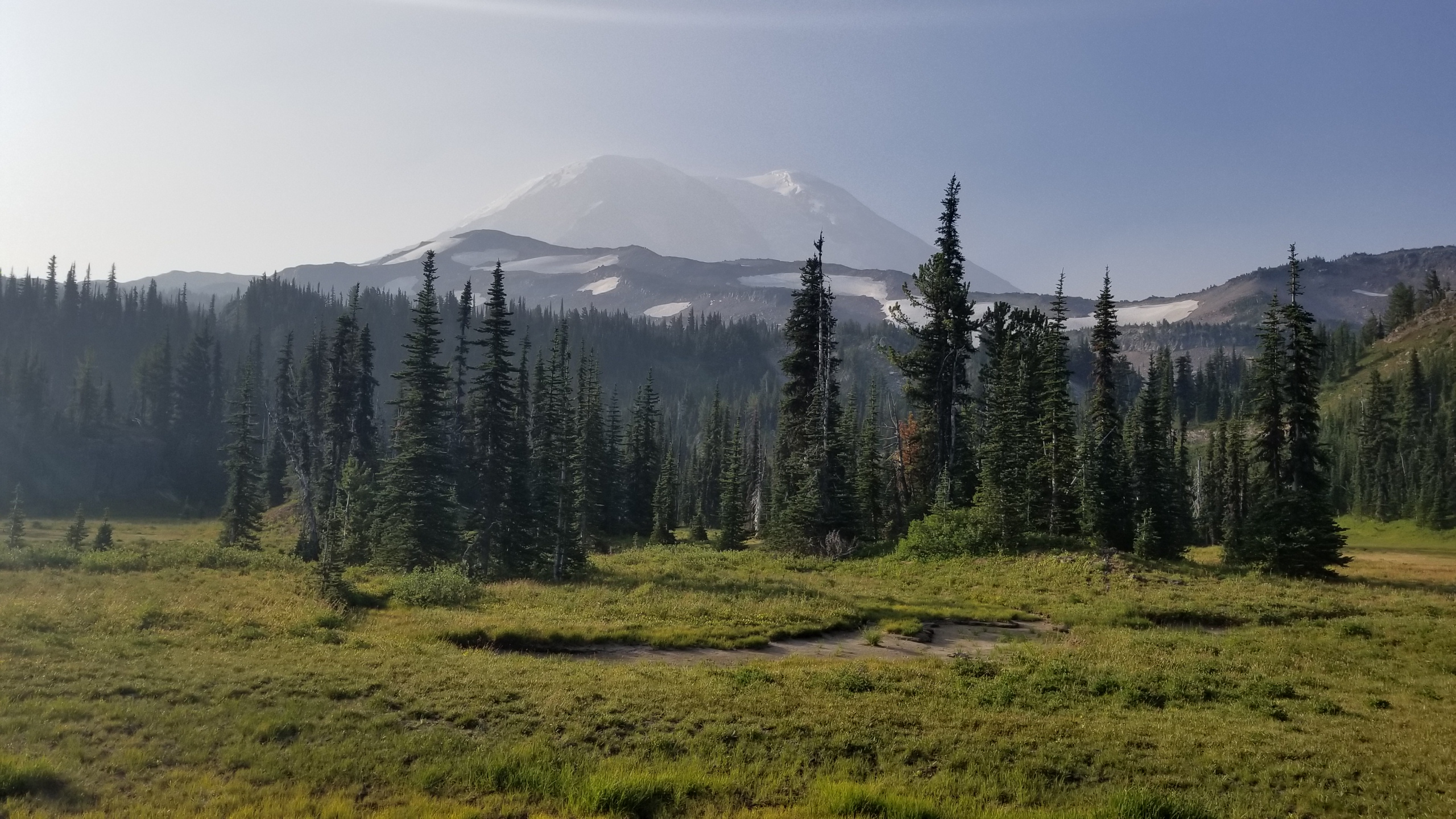 The trekking was pretty chill this morning, and randomly I would bump into hikers headed up towards Adams. I bid them good luck! After the decent stopped, the trail did what it normally did, took off up a hill! Back into the woods I plunged, however this time I found a calm scerenity amongs the mountain lakes. The only other northbound hiker I saw that dy was StarWars, and he seemed perpectly fine meandering along. I was on a mision to meet up with Larry Bitzko, an old friend from work.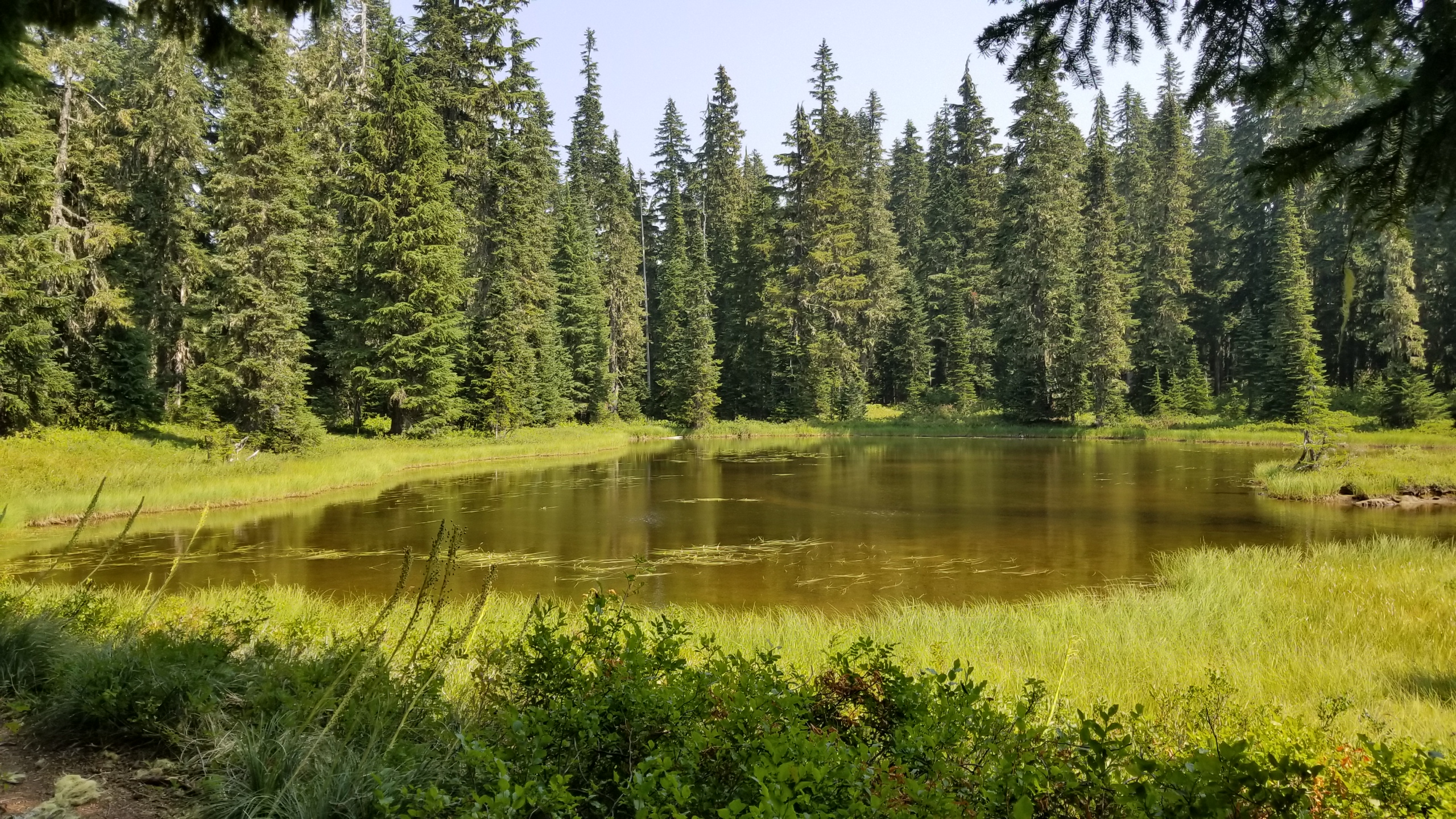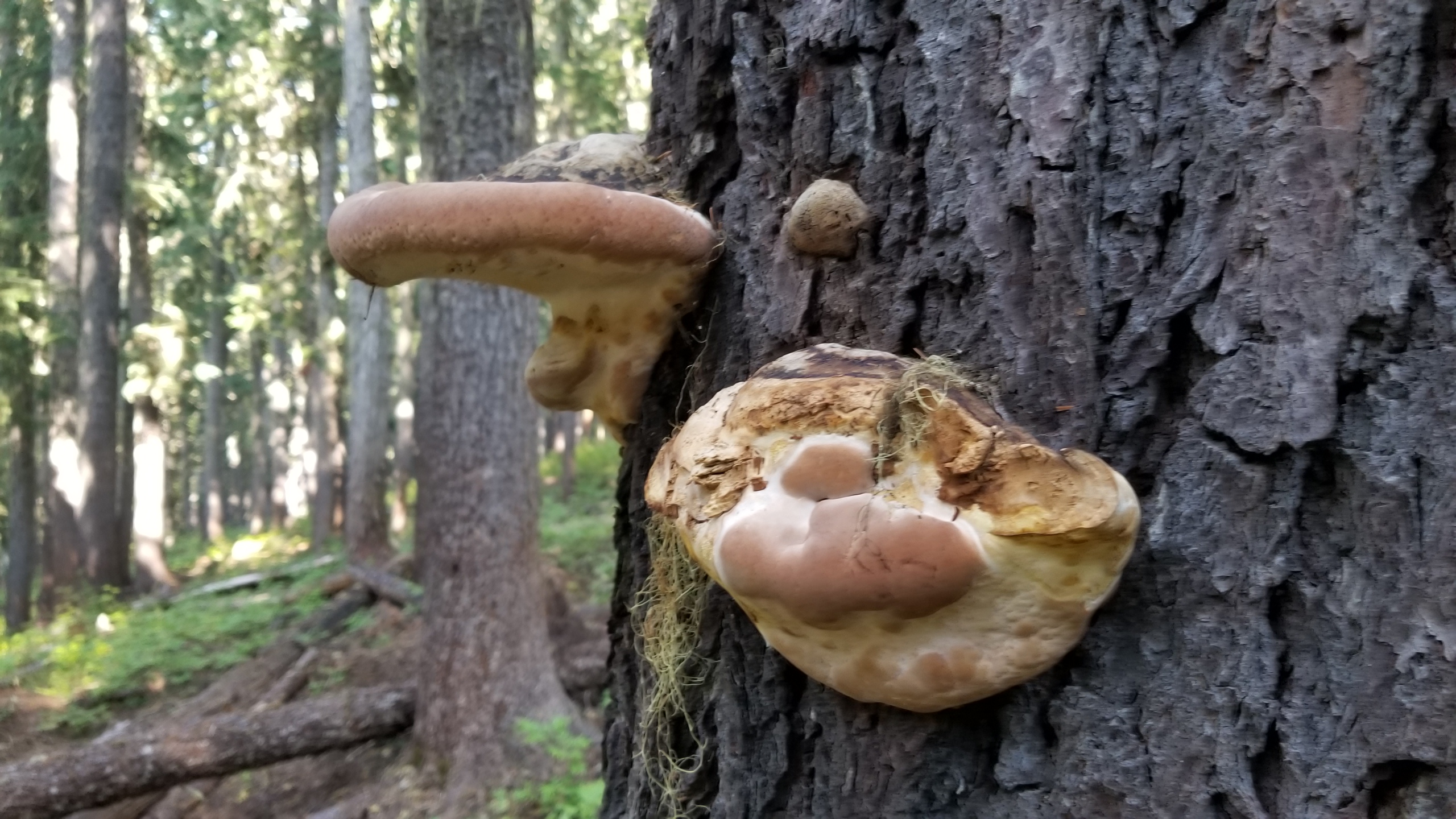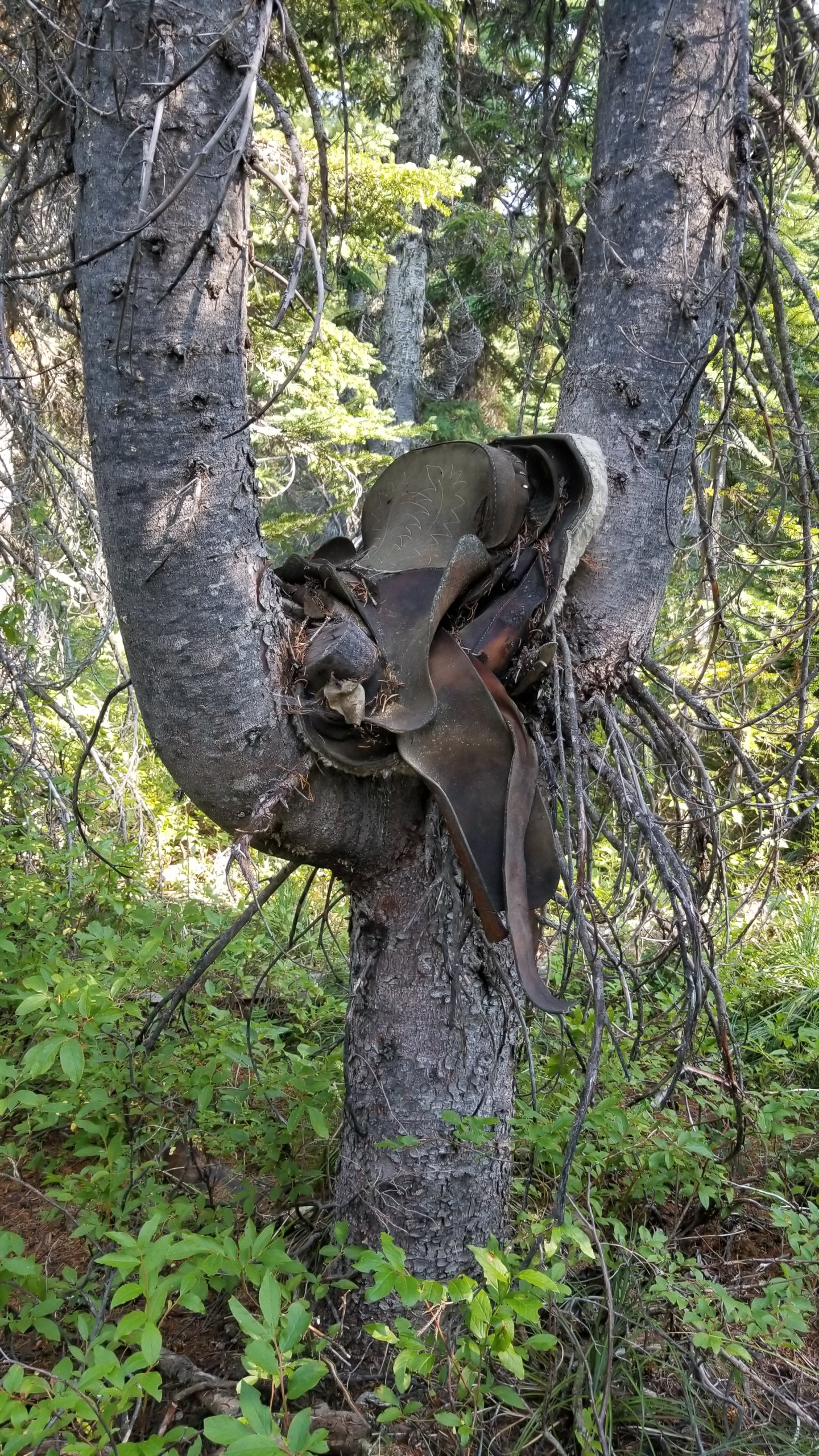 Larry and his pals were supposed to be camped at mile 2272 and I was in striking distance if I kept my pace up. I stopped just beofre the last hill for a brek and chatted with trailcrew as they had just finished their day and were headed to camp. Only 8 miles and 1500 feet to go until 2272. I took off up the trail.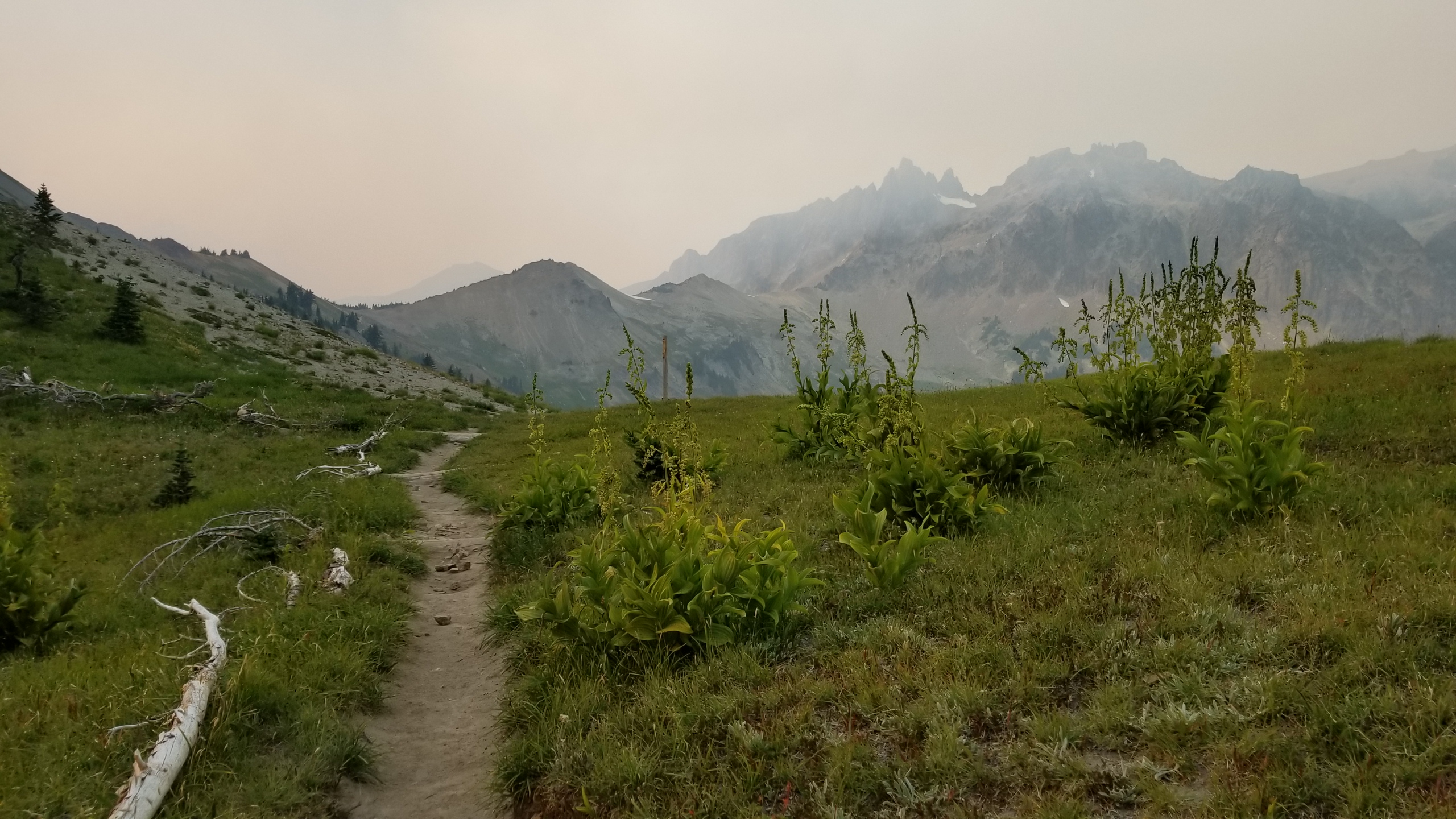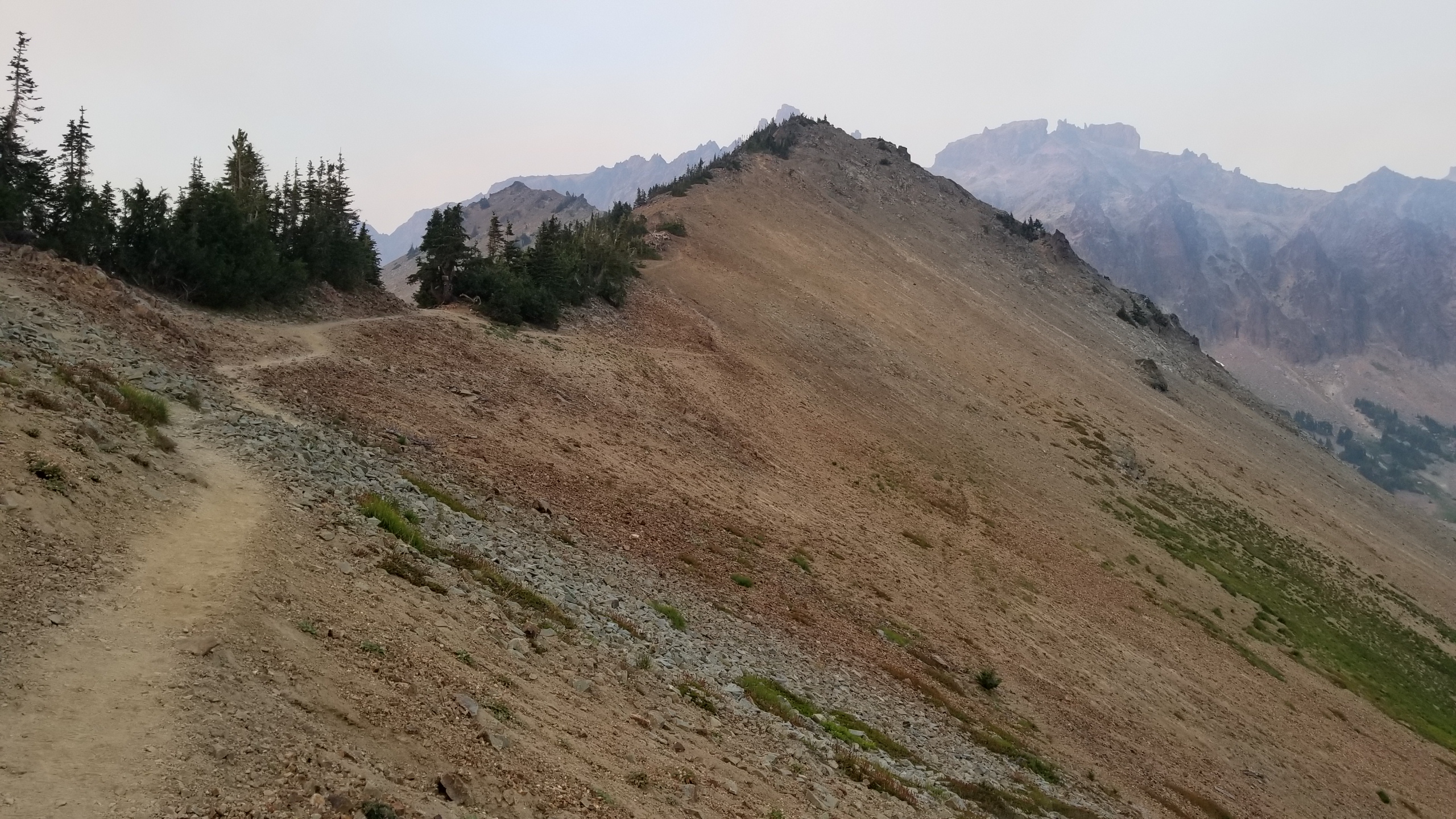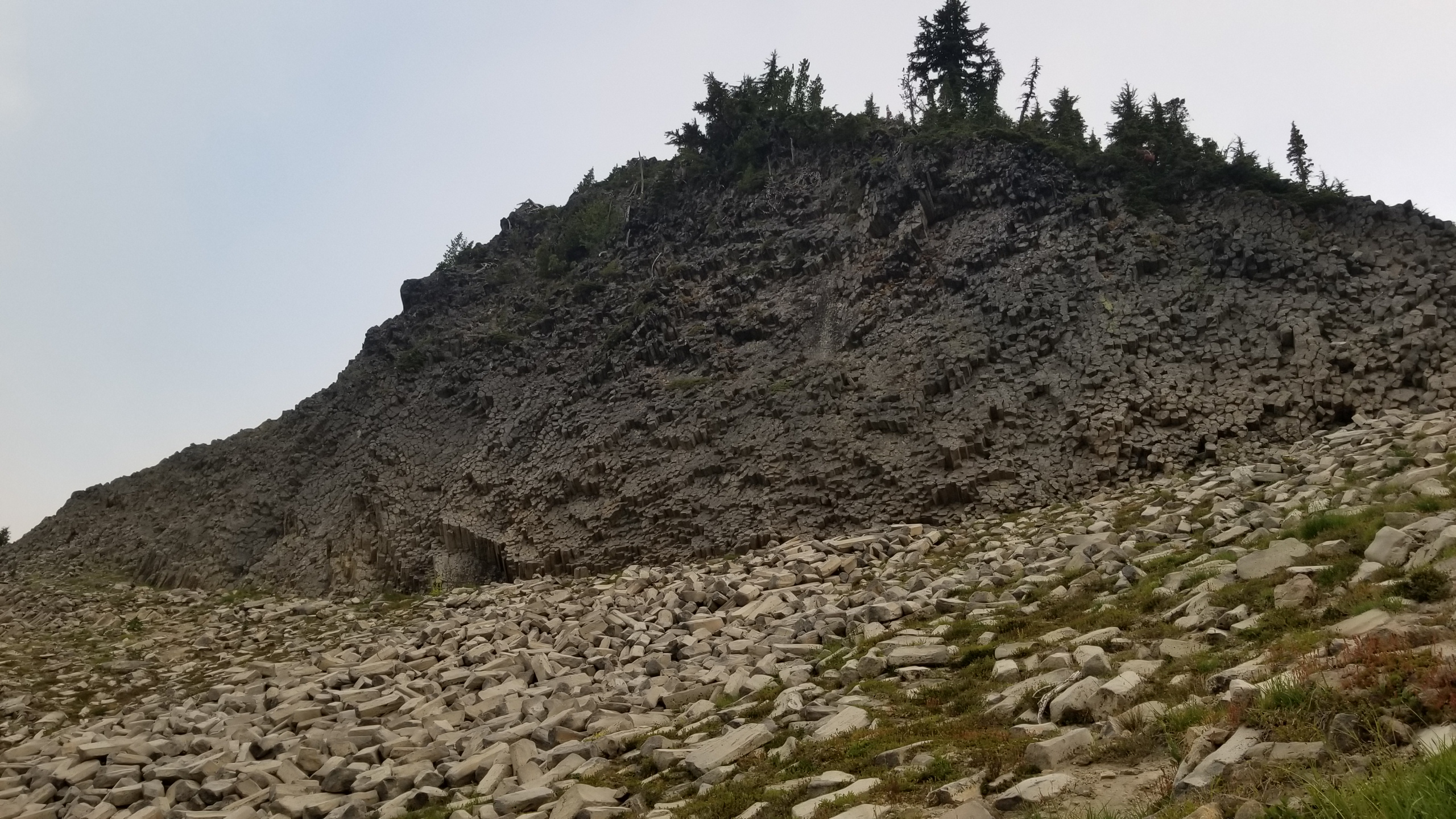 I hadnt listened to anything on my phone all day and I wasn't about to start now. The trail gained quickly, but it was enjoyable and I watched the valley frop below me. The red sun was in the sky covered in smoke and the pines jetted up from the depths below the smoke. Finally I rounded the corner and saw Goat Rocks, it was stellar! The colorful formations, jagged teeth sticking up towards the sky, so many cool features and ridges to play on.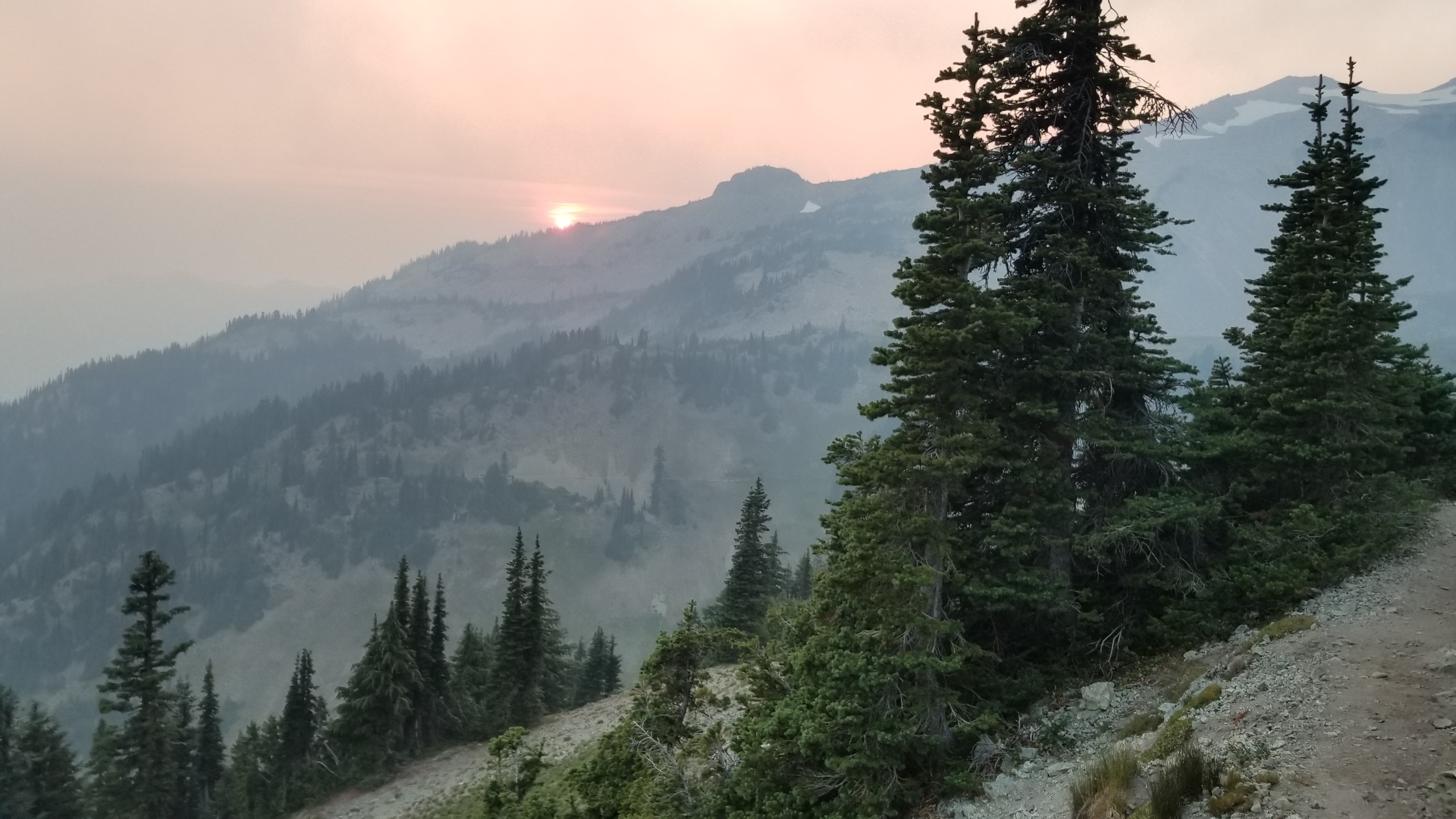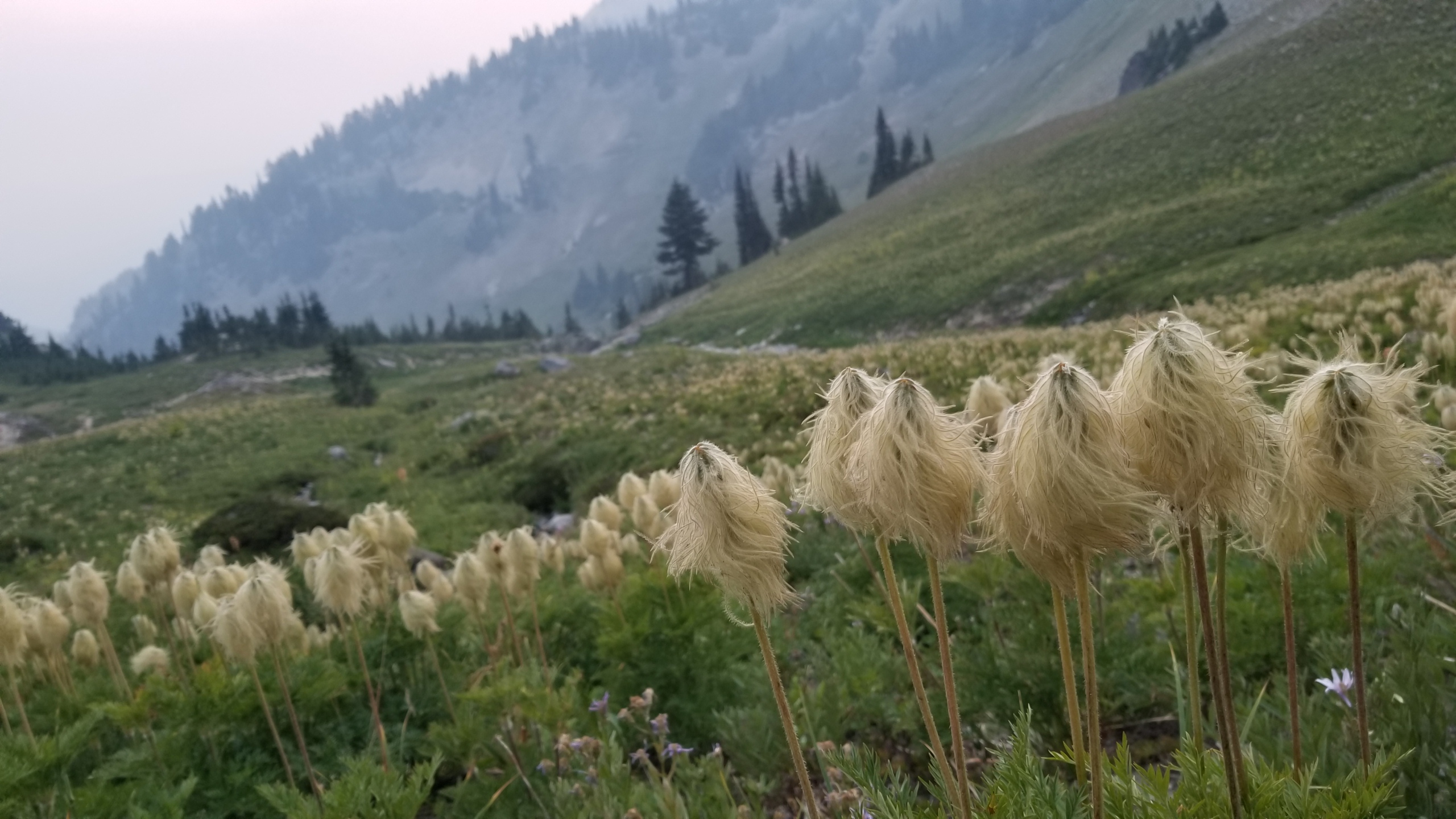 I pressed on and gained Cispus Pass. I figured they couldnt be far and quickly hiked to the area Larry would be. I drew nearer and saw 2 tents on the hill, that must be them! I headed on and saw a young guy walking towards waer, which this confused me. I asked if he had a Larry in his group, and the guy told me it was just him, his daad, and brother. Looks like I was either early or missed them!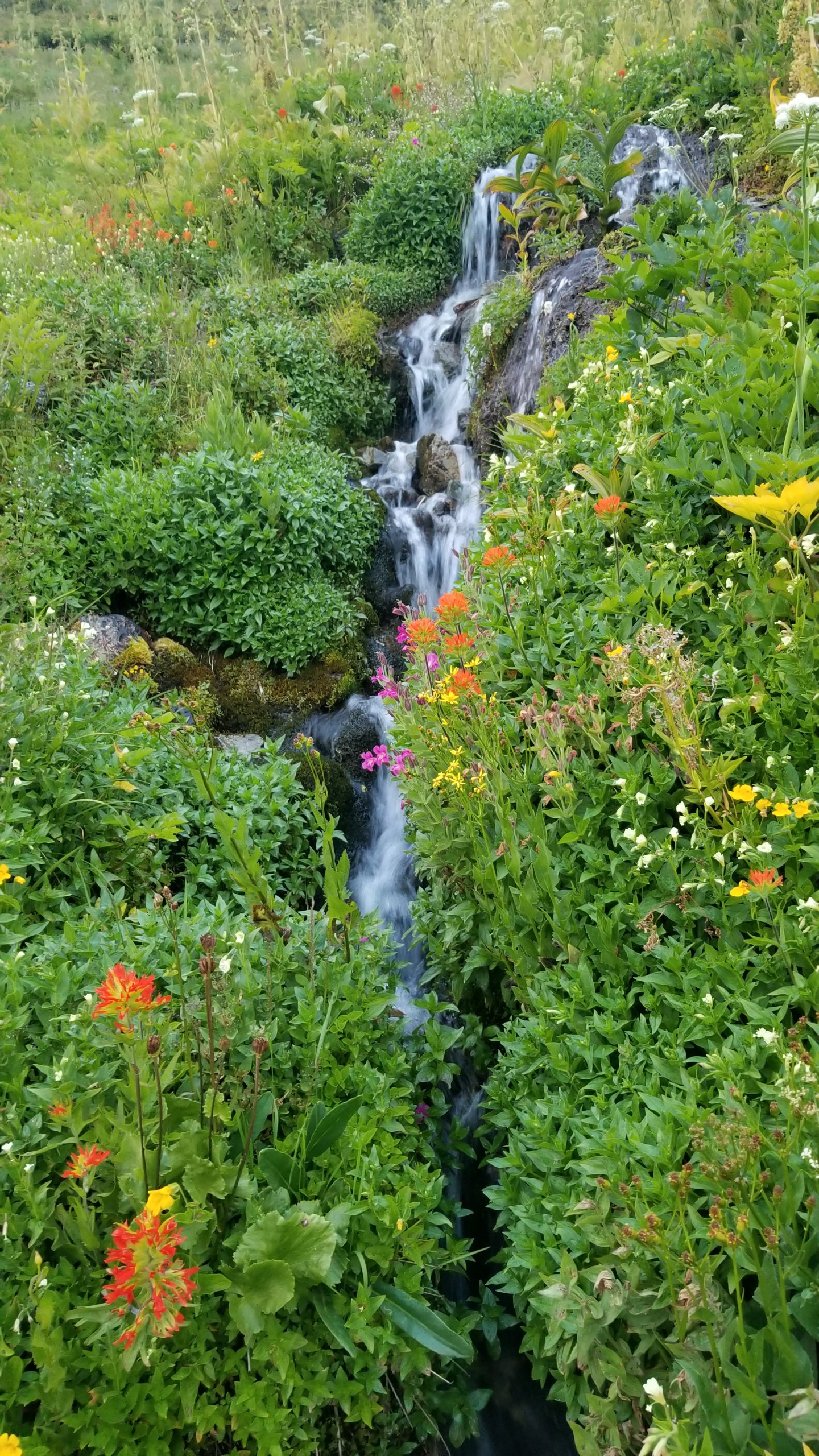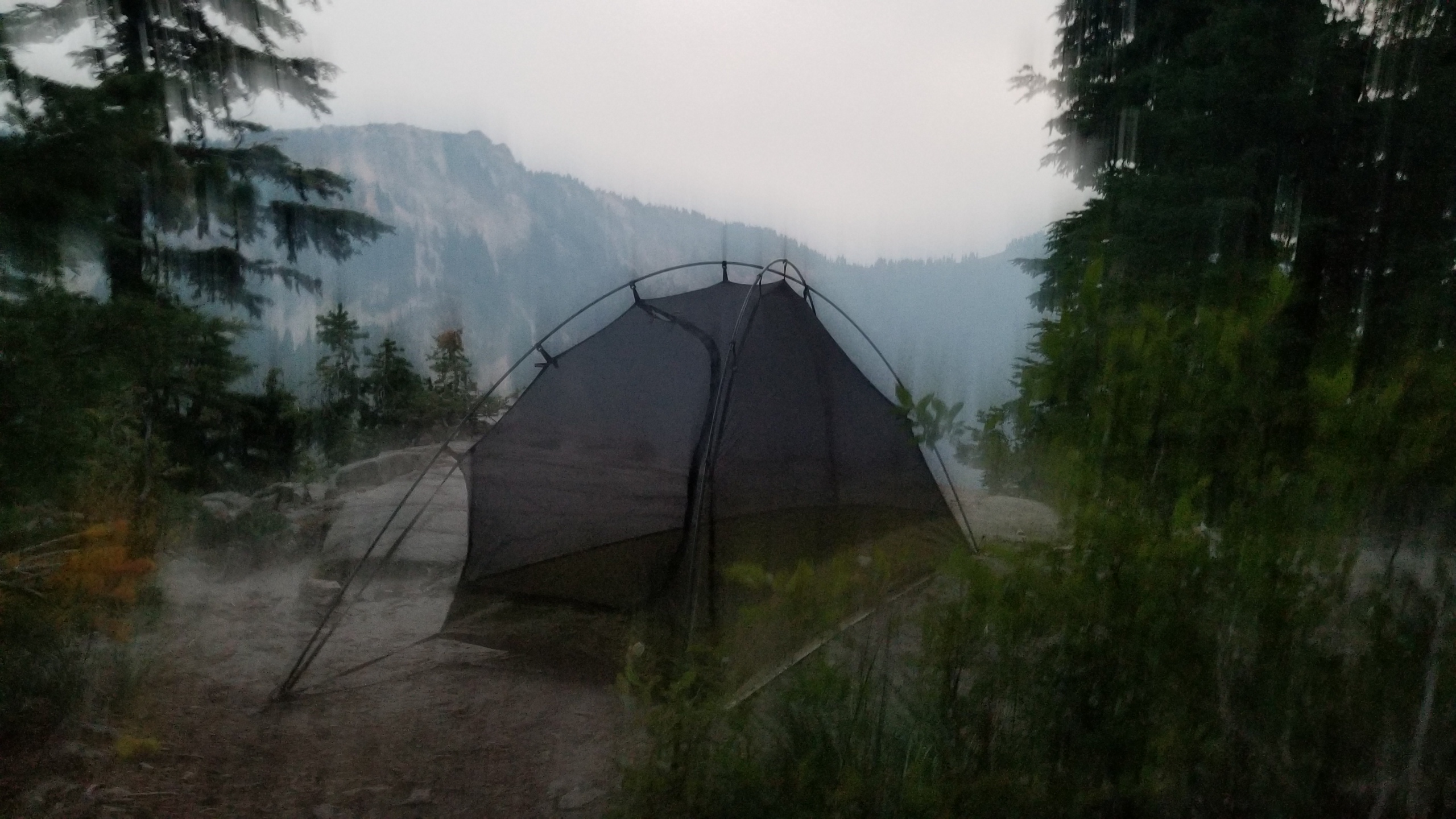 I hiked on, grabbed some water from one a stellar waterfall and hiked the next mile to my cliffside camp. I perched right out on the rocks, like any good goat would. Despite the smoke, it was gorgeous here, and definitly on the list of places to come back to and explore!