8.20.18
As I feared, the sore throat from the day before persisted. To my delight no one came hiking down the side trail I had plopped my tent in the middle of. I figured caming there was better than creating a new sleeping pad which would get high use once others discovered it.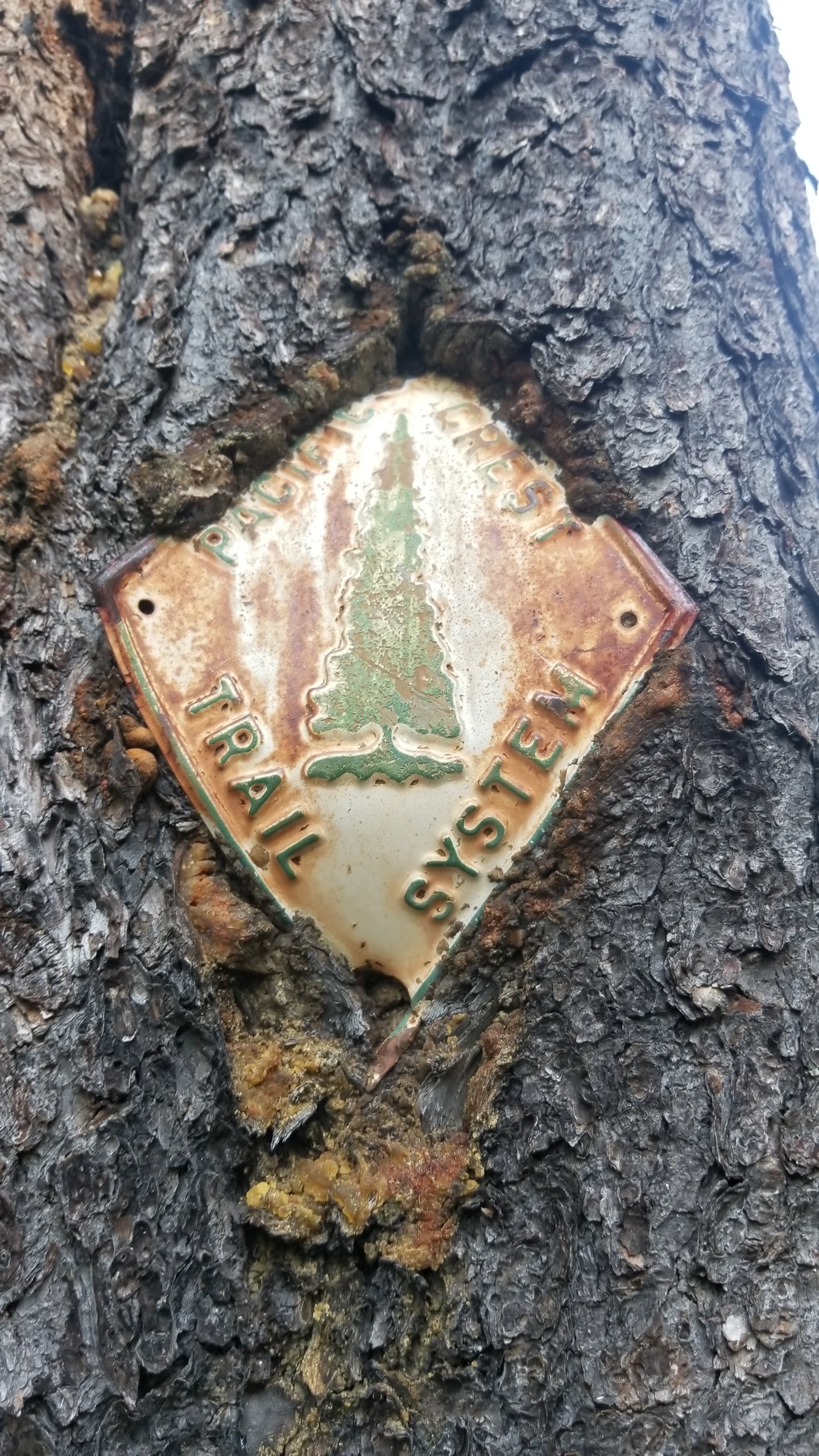 I hiked on through the trees, it seemed as though the sun was taking its sweet time debating on coming our and shinning. By 9am I had decided it must be overcast as there was a faint glow behind the moss colored pines. As I crossed a dirt road I paused to take a picture, then walked on. Out of nowhere a bee, or wasp, flew up, landed on my calve and without warning stung me! There was no call for this, I wasn't near a nest or was pestering him, it just decided I was getting it. I let out a yelp and an obsenity from surprise.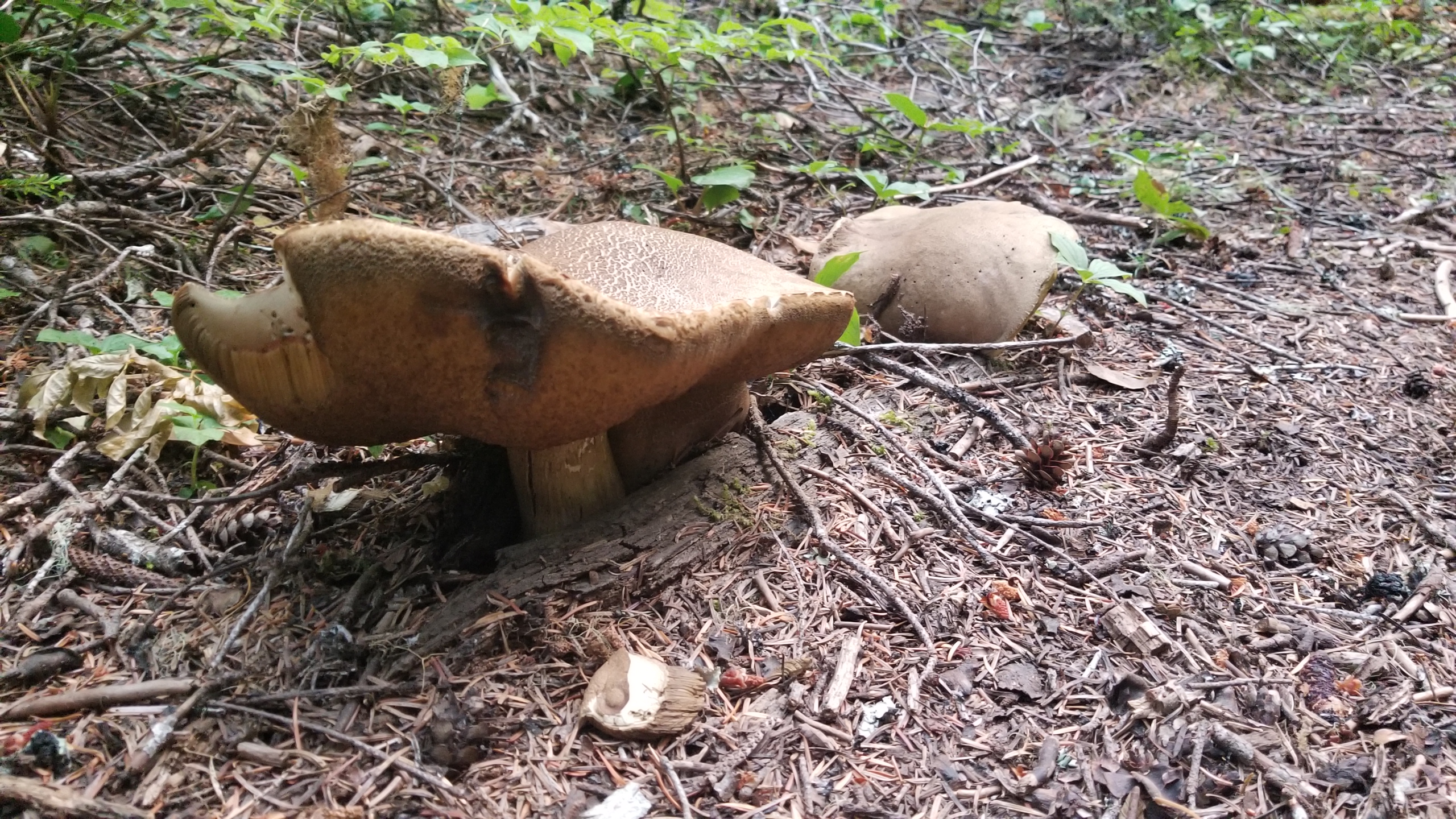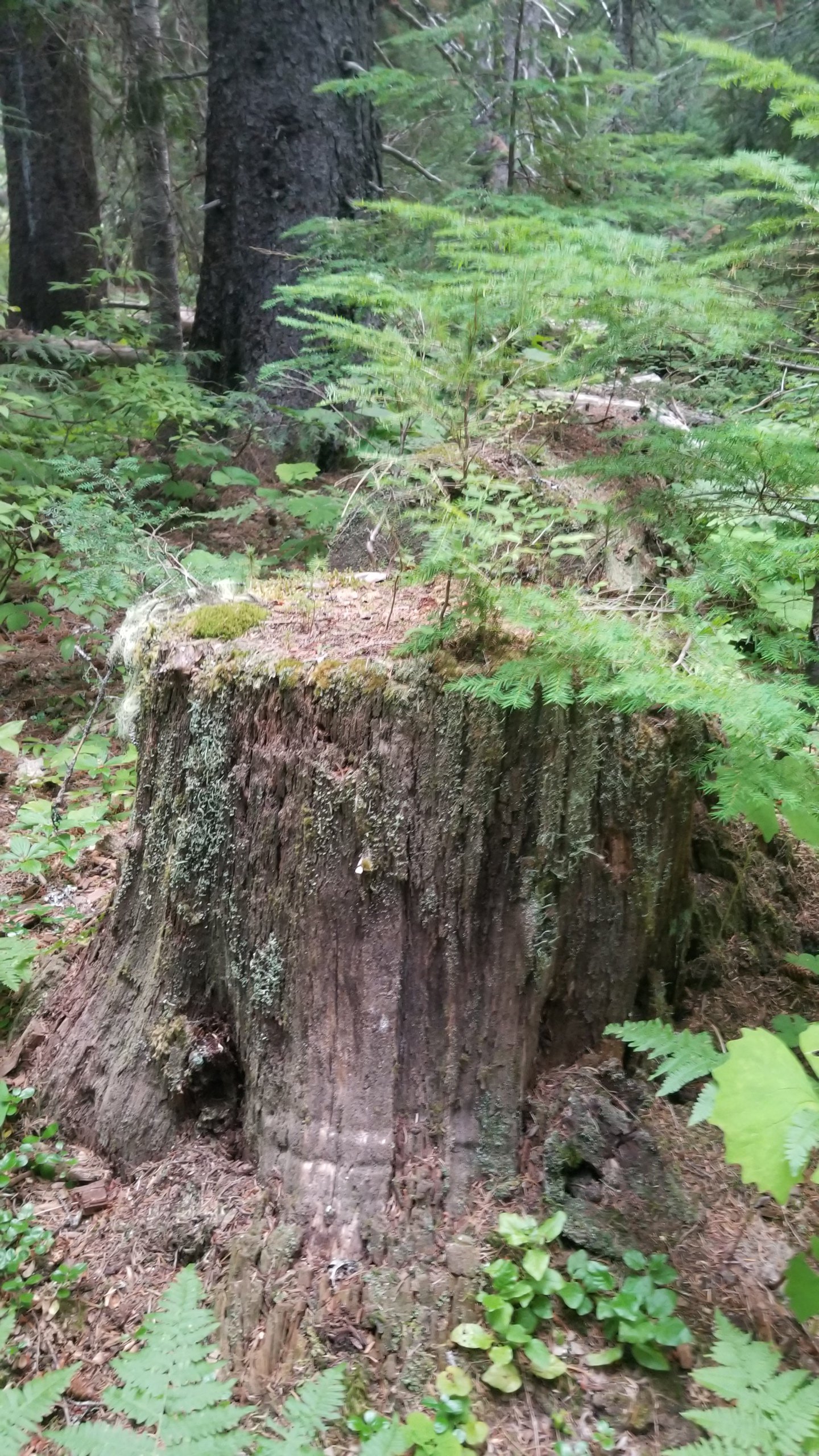 I walked it off limping further into the forest. I gained up a large ridge, reaching the top I hoped for views, but unfortunatly I only got more forest, which was nice too. I finally decended the ridge, found road 23 and started walking south towards Trout Lake with my thumb out. It wasn't long until Brian, a wine distributor from Cali out for some weekend fishing, came by and scooped me up.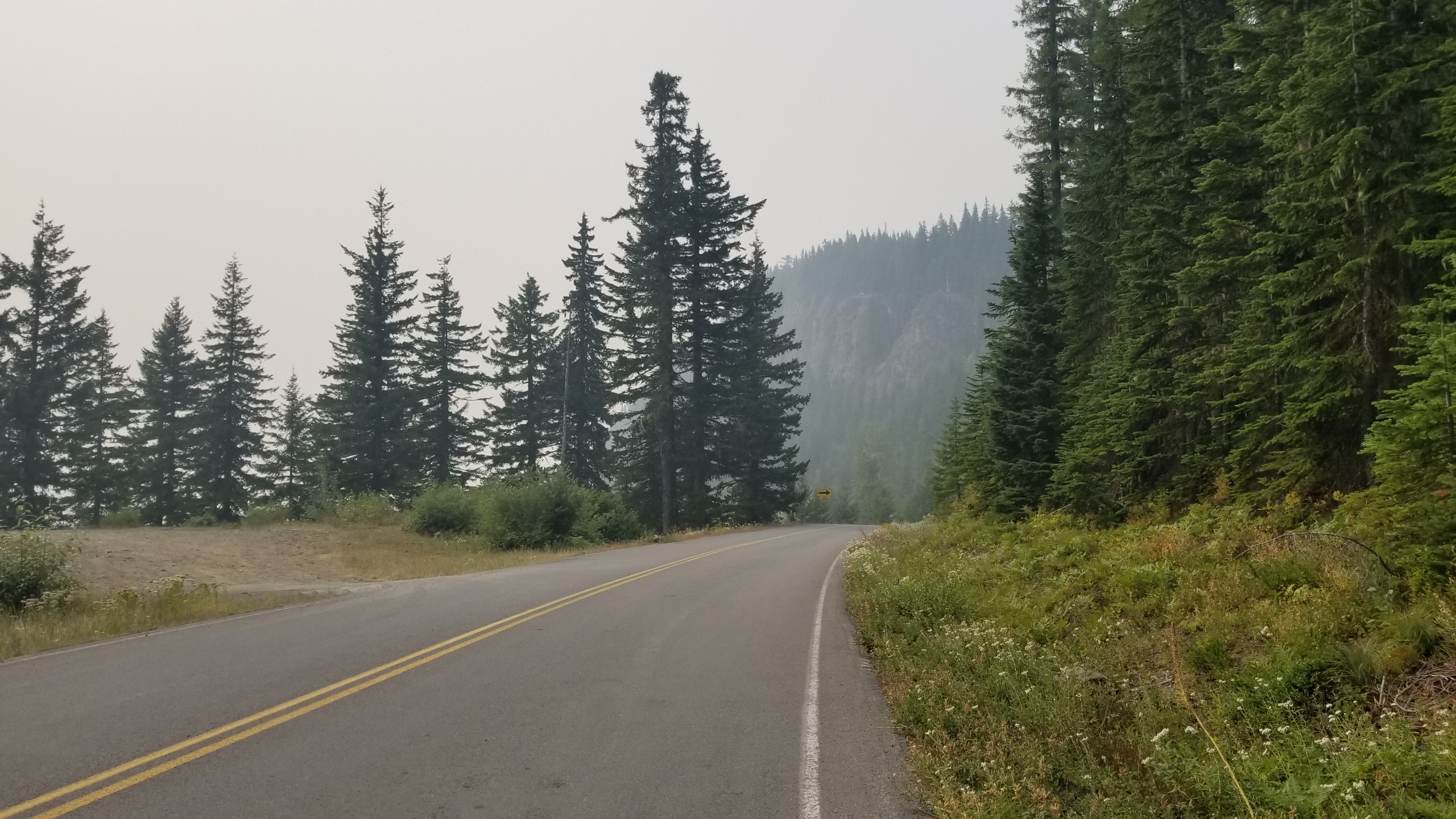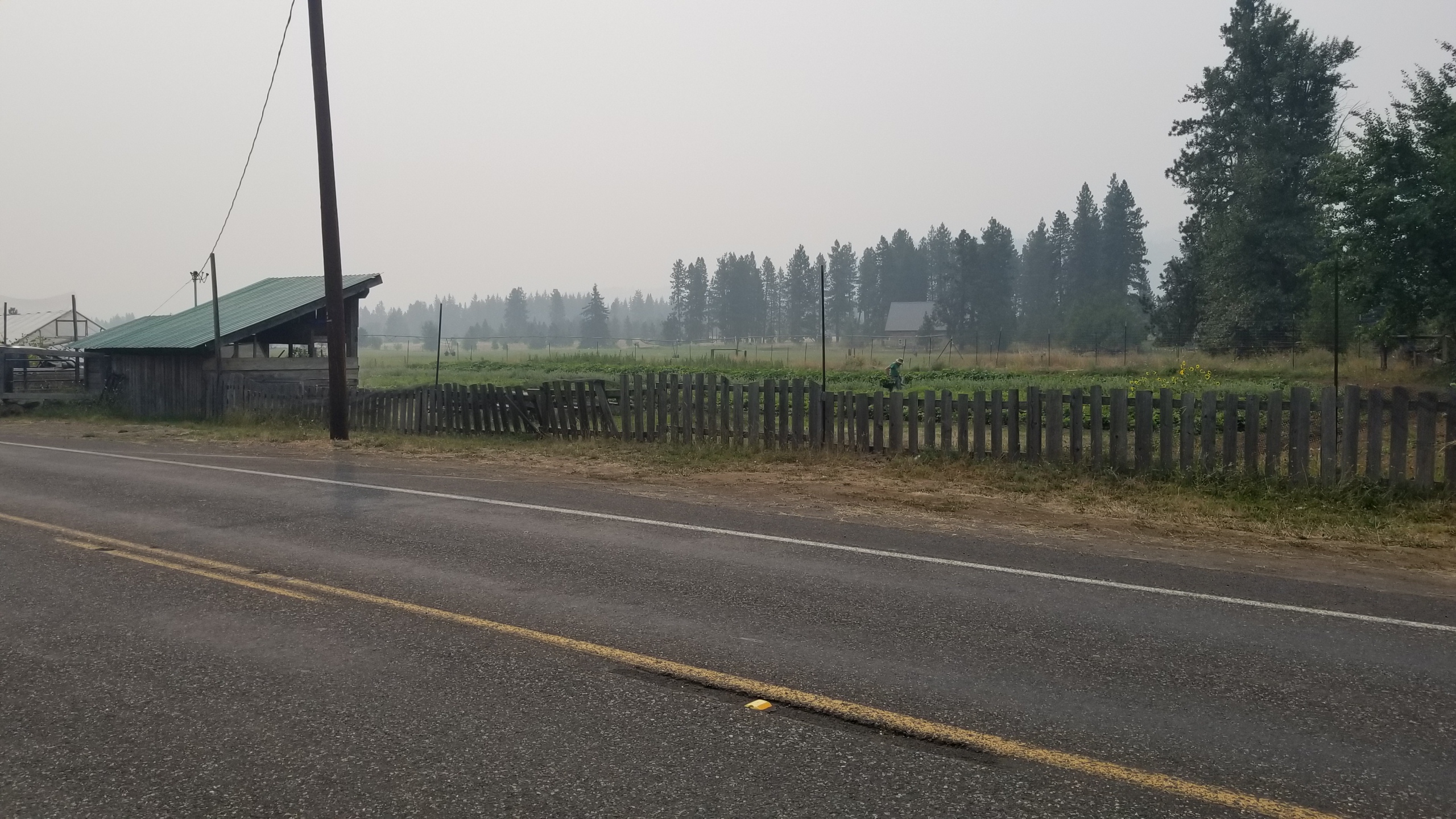 Post office, food resupply, lunch at the Cafe and finally a nice little nap in the Cafe's back lawn is how I spent the next few hours. I headed back out to the road all packed up where I saw StuckOnTheGround walking towards the road as well. I hadnt seen her since Tuolumne and we caught up. Almost as soon as we met, a felly named John C., with no shirt on, offered to give us a ride knowing we were hikers. Without hesitation we jumped in.
John C. was an interesting man, 1 or 2 teeth missing, but a good heart and a cheep Rainier in his hand, he went on about how he wanted to hike the trail and how nature really has the power to heal you. We both agreed, and after a good 13 mile drive where sometimes you have glimpses of the car coming off the road and tumbling into a thousand pices drifting through your head, we were both glad to see the PCT trailhead. The suspension wasn't great and going from 3mpg to 60mpg is always interesting when you aren't the one driving!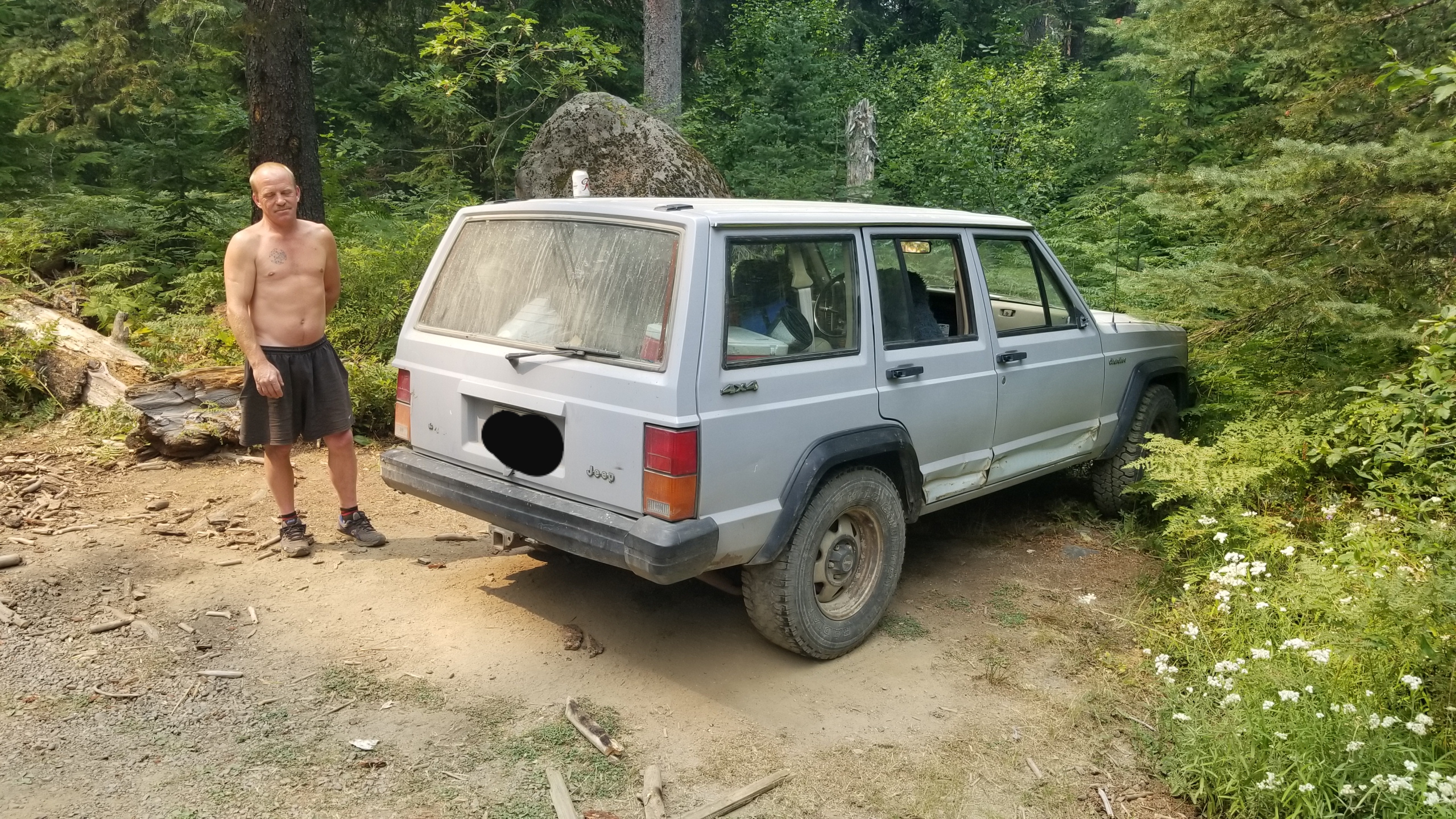 We made it back to trail safely, and as soon as we had hiked 1/4 mile we found Shades and his trail magic. Hot dogs with chili, beer, snacks, its like hitting the jackpot back to back! We plopped down and chatted as he handed us food. Not but 5 minutes had passed and both Happy and Sissyphus unexpectedly came walking up. It was a really nice reunion!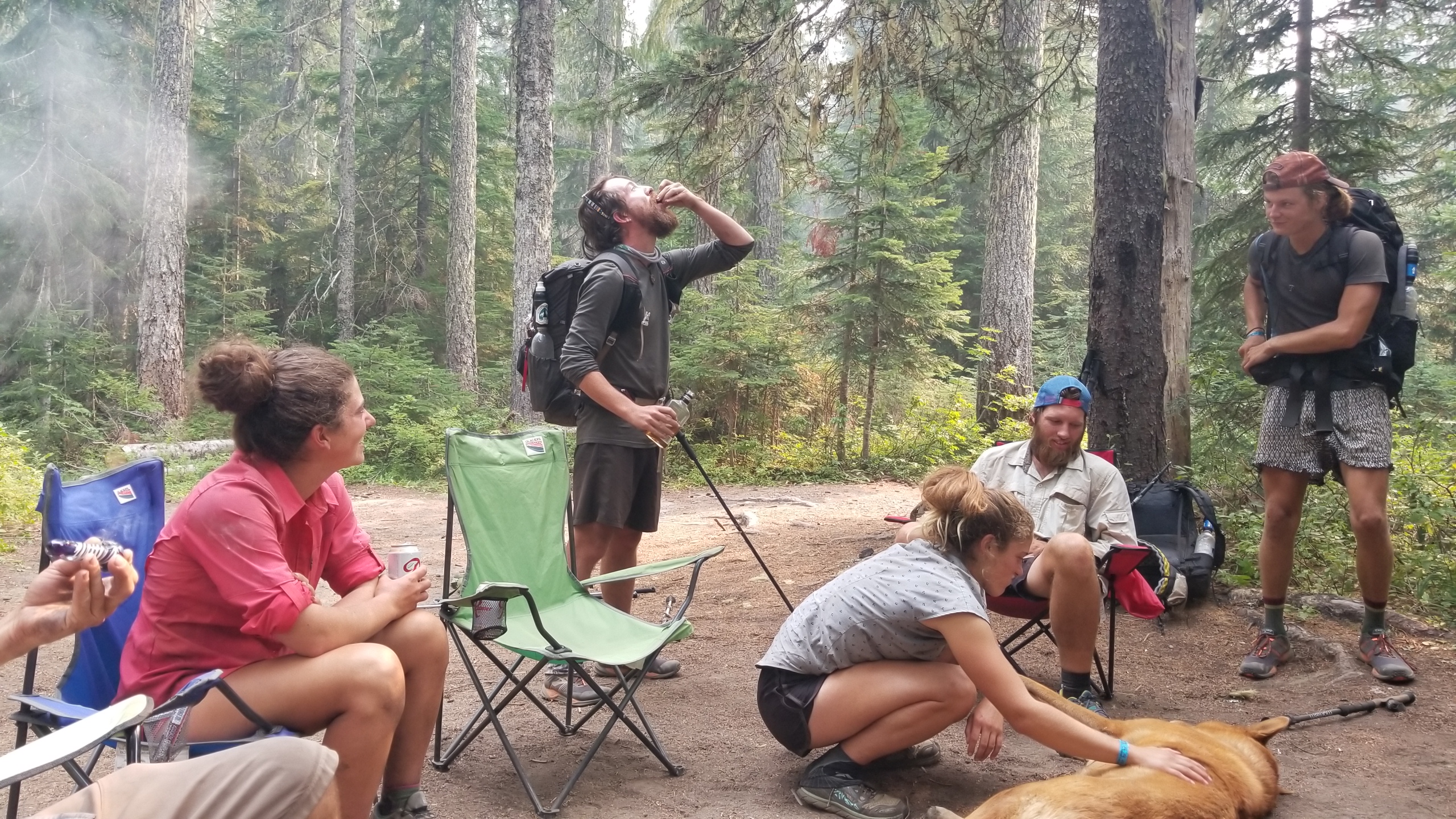 Happy and Sissy were headed into town and StuckOnTheGround and I headed up trail. We winded through the forest, through burn areas, and lush green pine patches. Mt. Adams was covered in smoke, but finally after a few miles the smoke began to clear out and we could see some vague lines of its face. We hiked to Riley Creek and stopped for the night. A little stretching and dinner was a great way to end a beautiful day on the trail!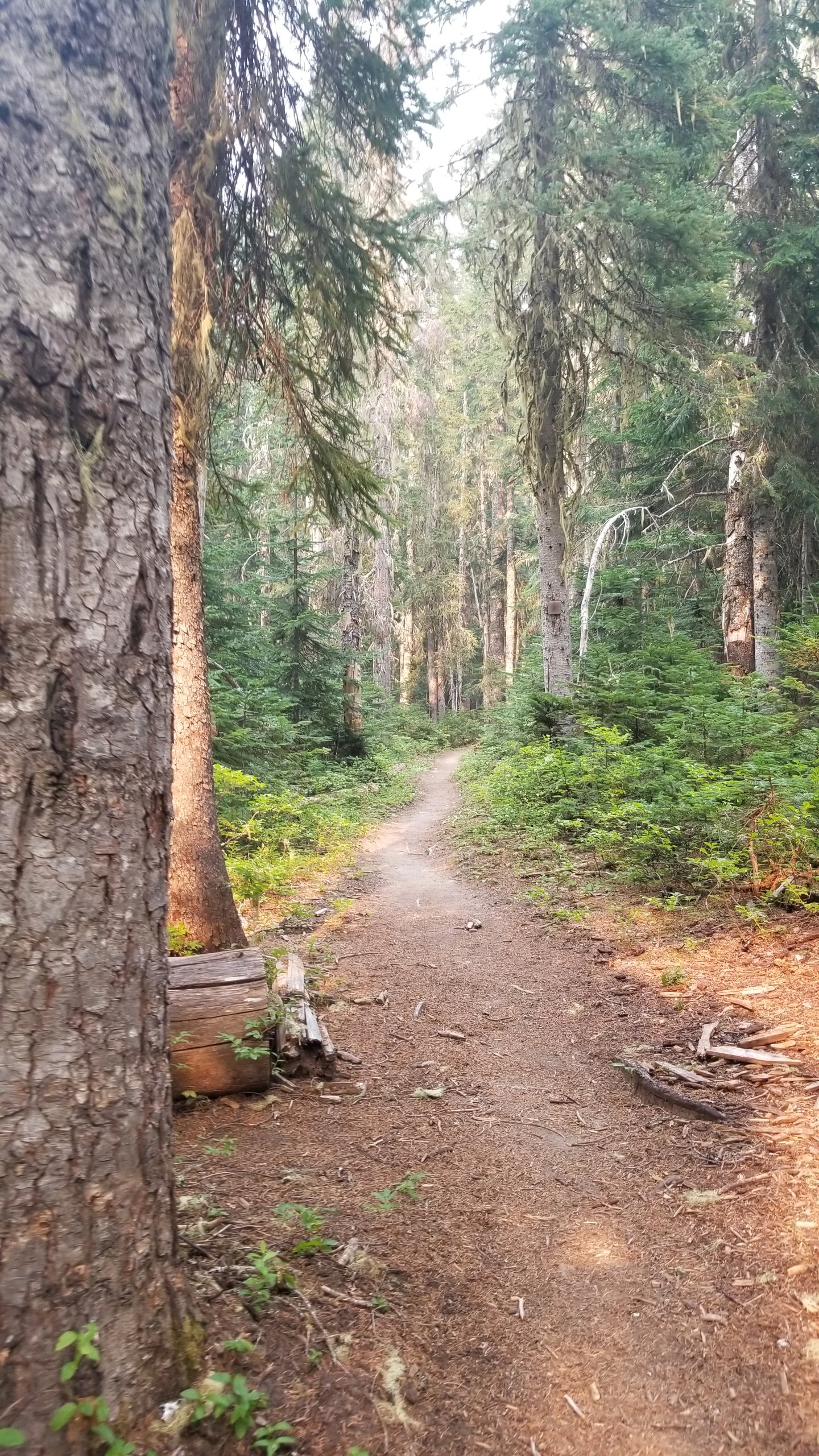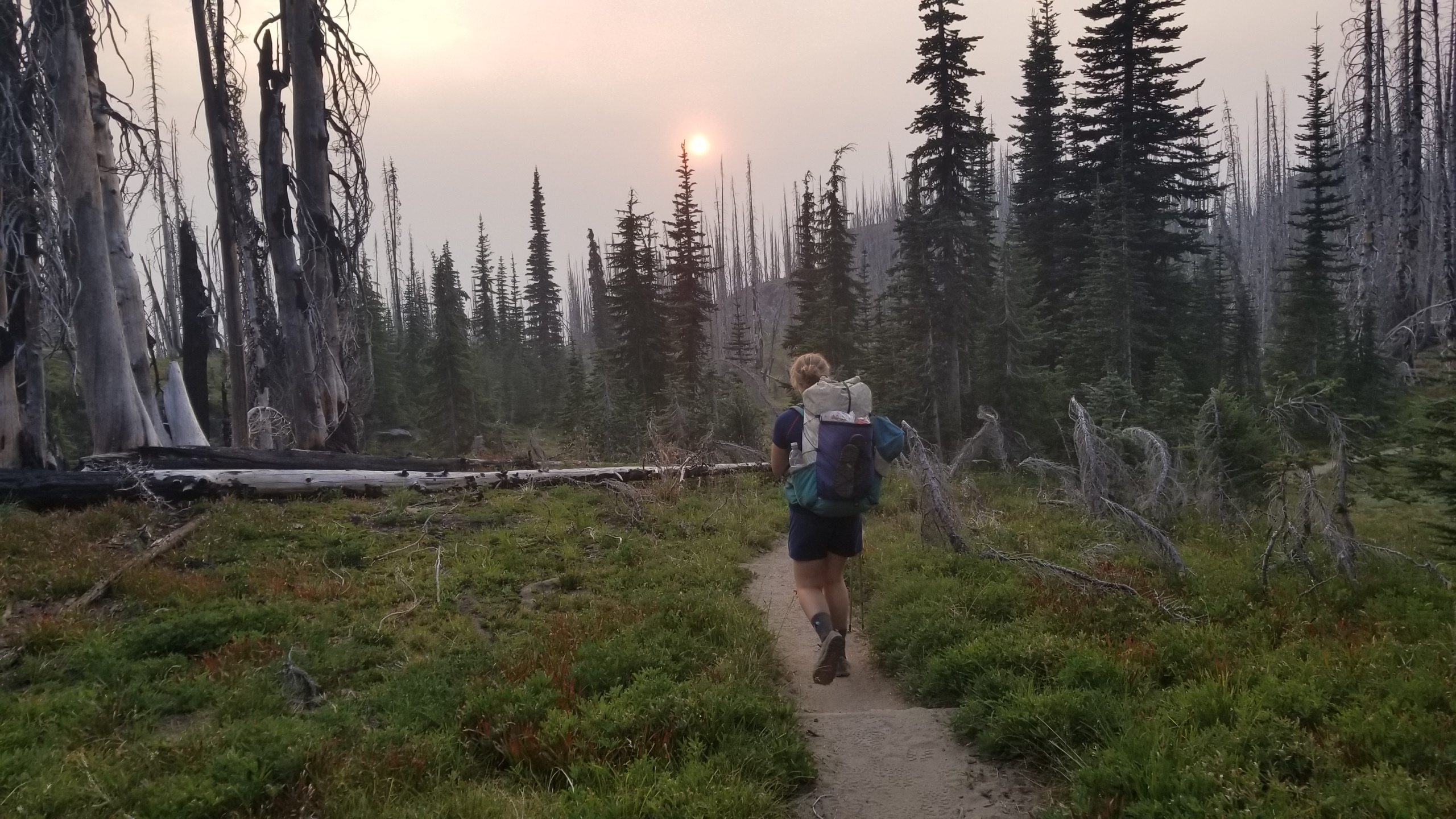 Hiker Profile:
StuckOnTheGround – 24, from Wisconsin. After school she moved to Alaska for seasonal work as a deck hand, and kayaking guide. She studied film and on a trip to Tanzania, she filmed her adventure kayaking to the island and doing some fun seaside multipitch trad climbing. Shes hopi g to get the film into the Realrock series, and until then just wants to keep on persuing her transient lifestyle!