8.5.18
A volcano within a volcano . . .
I woke to the alarm and I hit the snooze. I had stayed up far too late at our campfire chqatting on with hikers that gathered. I set it for 6:15 and rolled over, back to sleep. It seemed like only minutes and it was blasting again. I started to move and got myself together.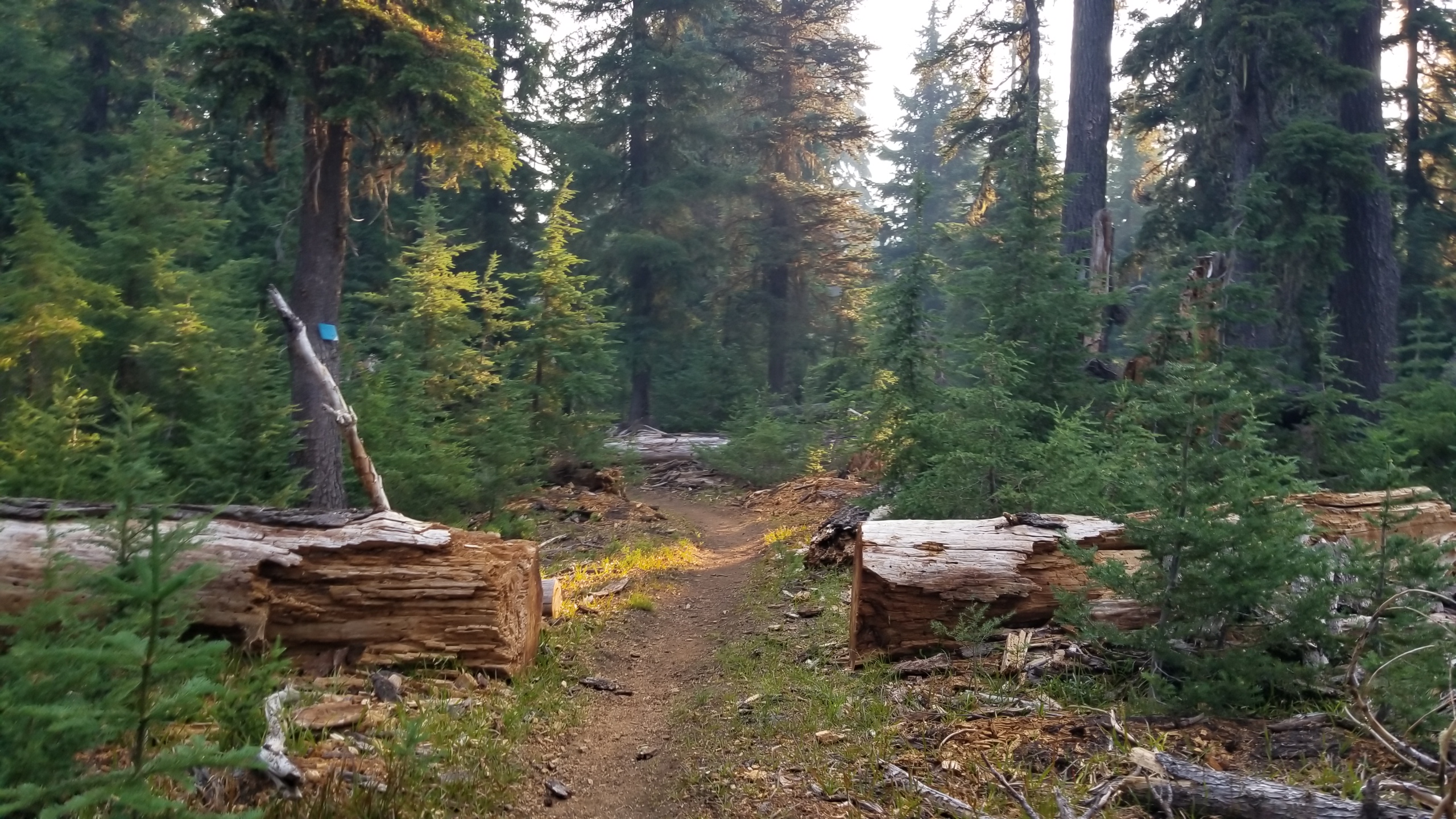 Pack on I said goodbye to the hikers left, which were pretty low in number, and hiked out. Happy and ChilliBin were long gone and hiked out solo. It seemed like a good day for it. With my hoody still on I hiked up the road and back to the PCT meandering through the green forest in the crisp morning air. I switchbacked forward and back, climbing a good hill before finally popping out to the rim of Crater Lake. I stopped in the Cafe and grabbed some coffee and water before pressing on.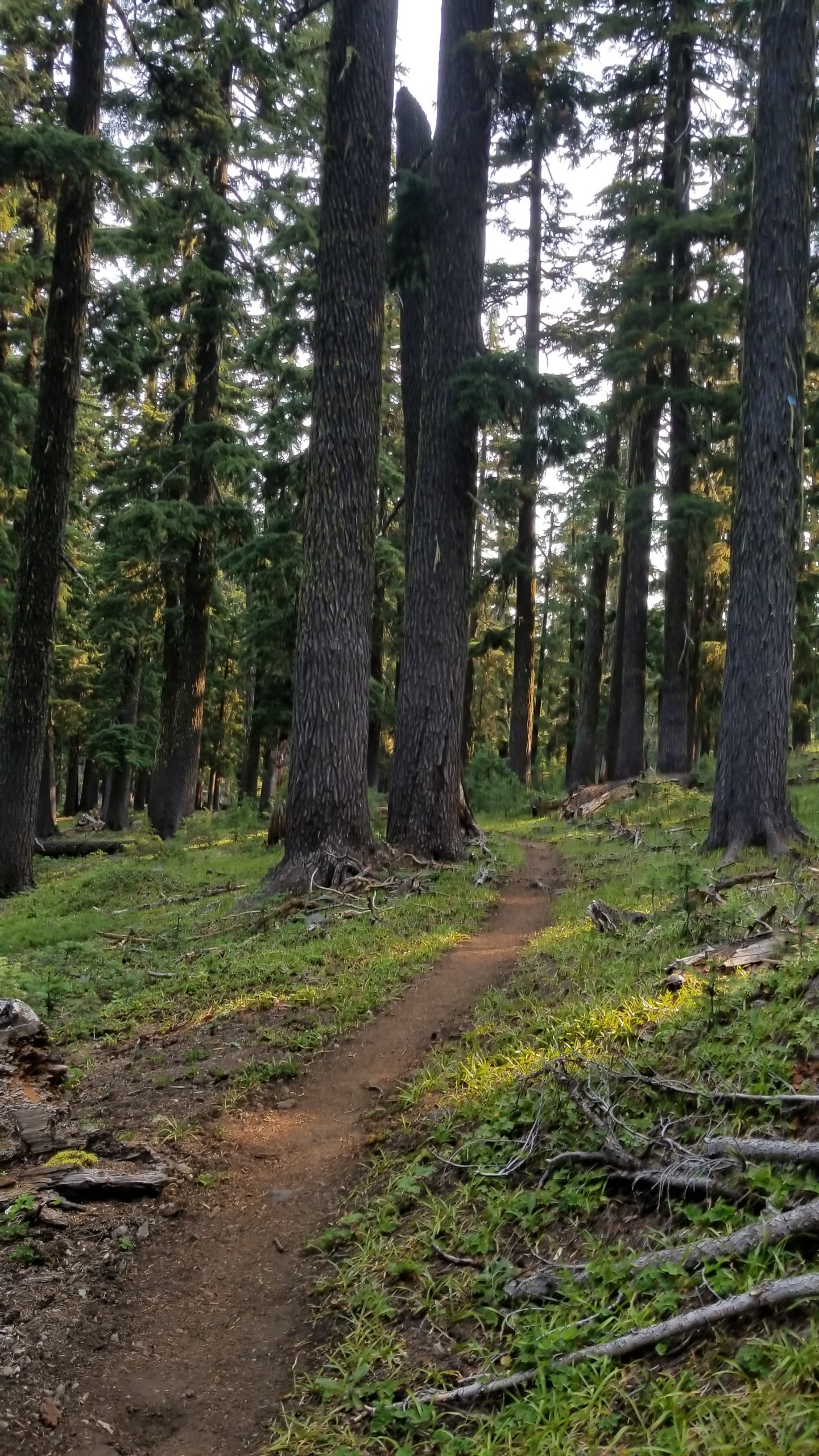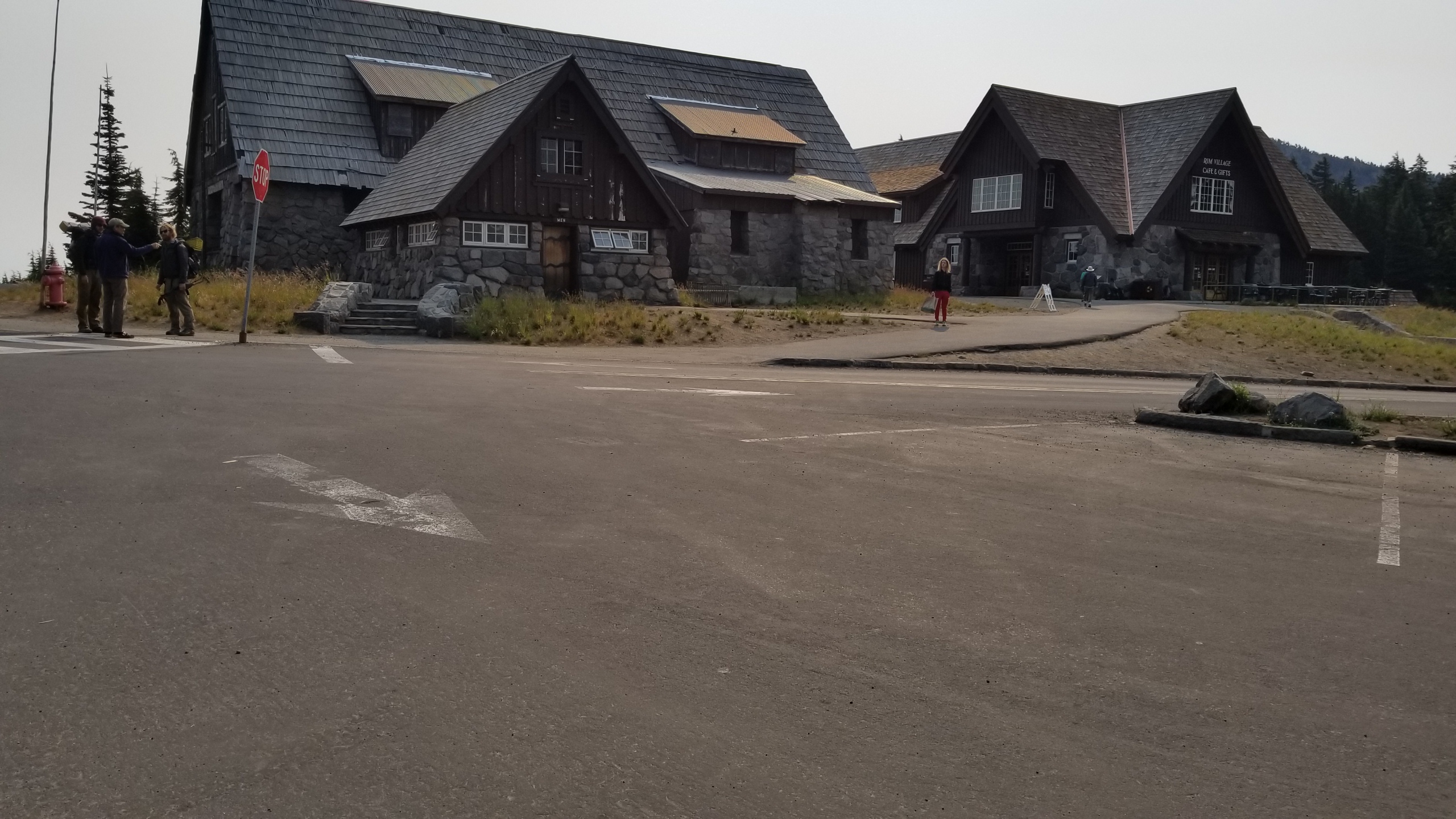 It was a tourist heavy area, but the non-perfect conditions with the smoke probably drove many away. I walked to the rim and looking down felt something slightly like seeing the Grand Canyon. The lake was vast and beautiful turqoise green at the edges and a deep blue in the deeper parts. Wizard Island stuck out like a volcano within a volcano. It was pretty impressive. I hiked the rim trail and got to see Wizard Lake from all sides. It wasnt perfect visibility, but it was still specacular!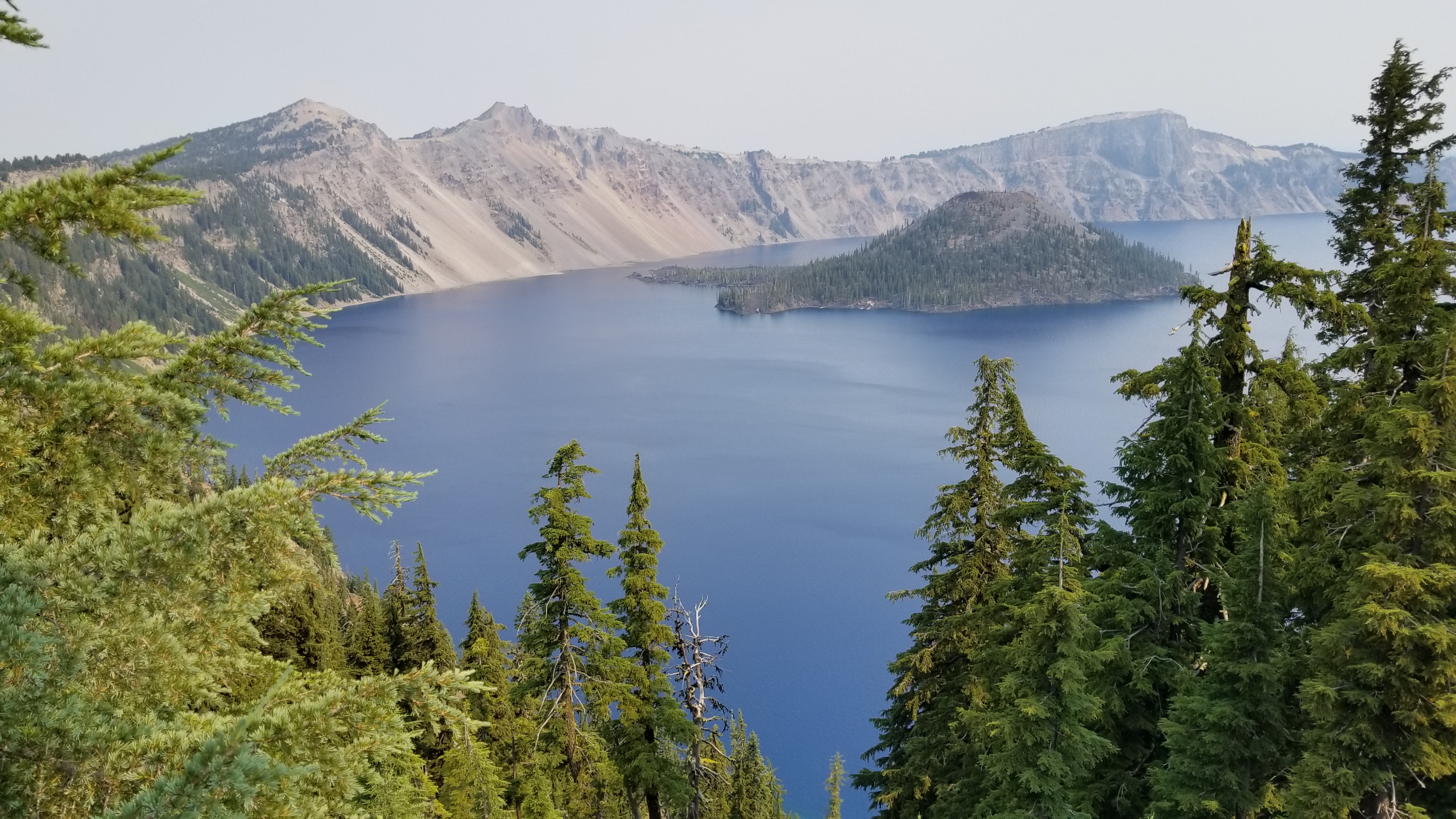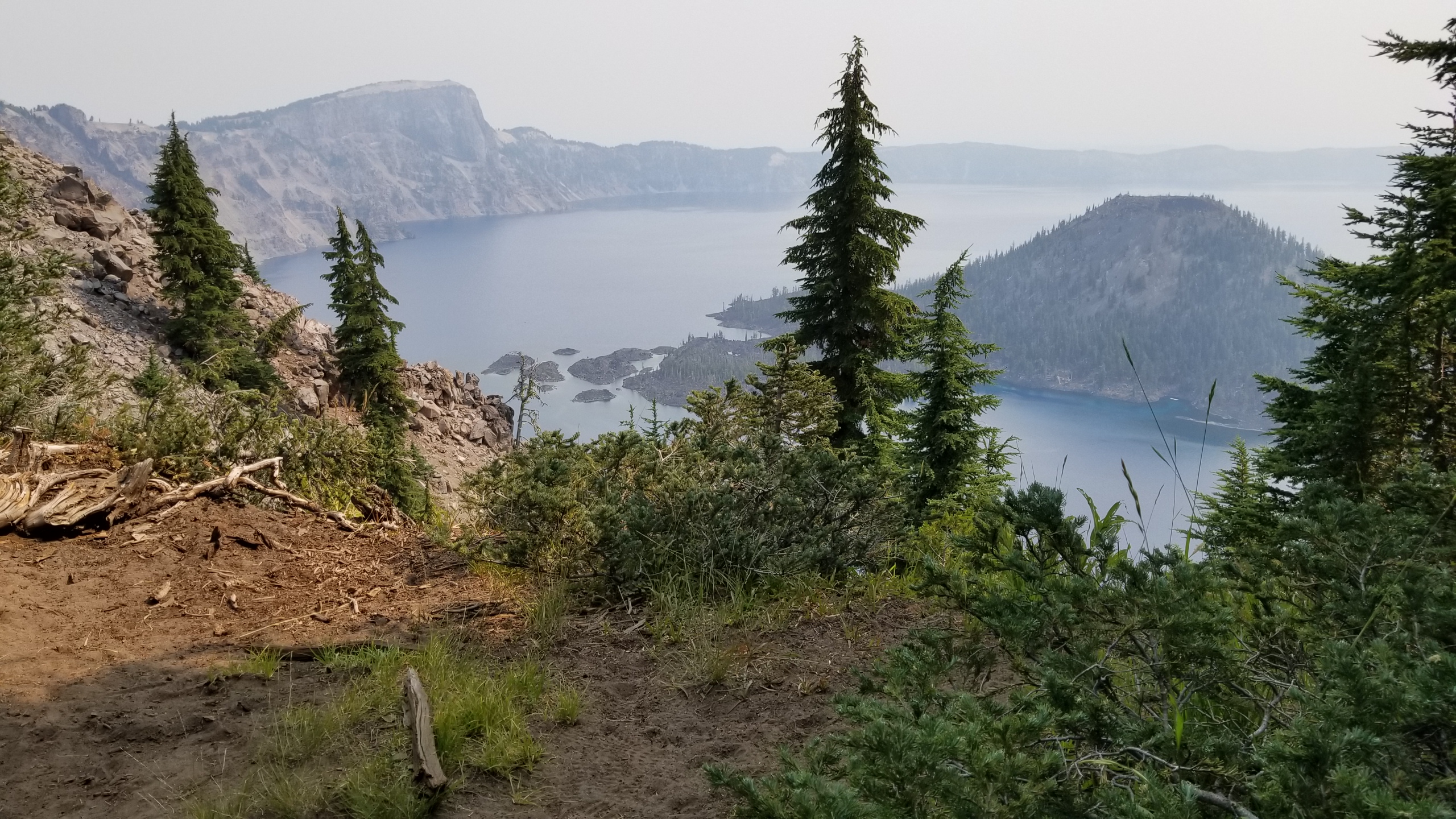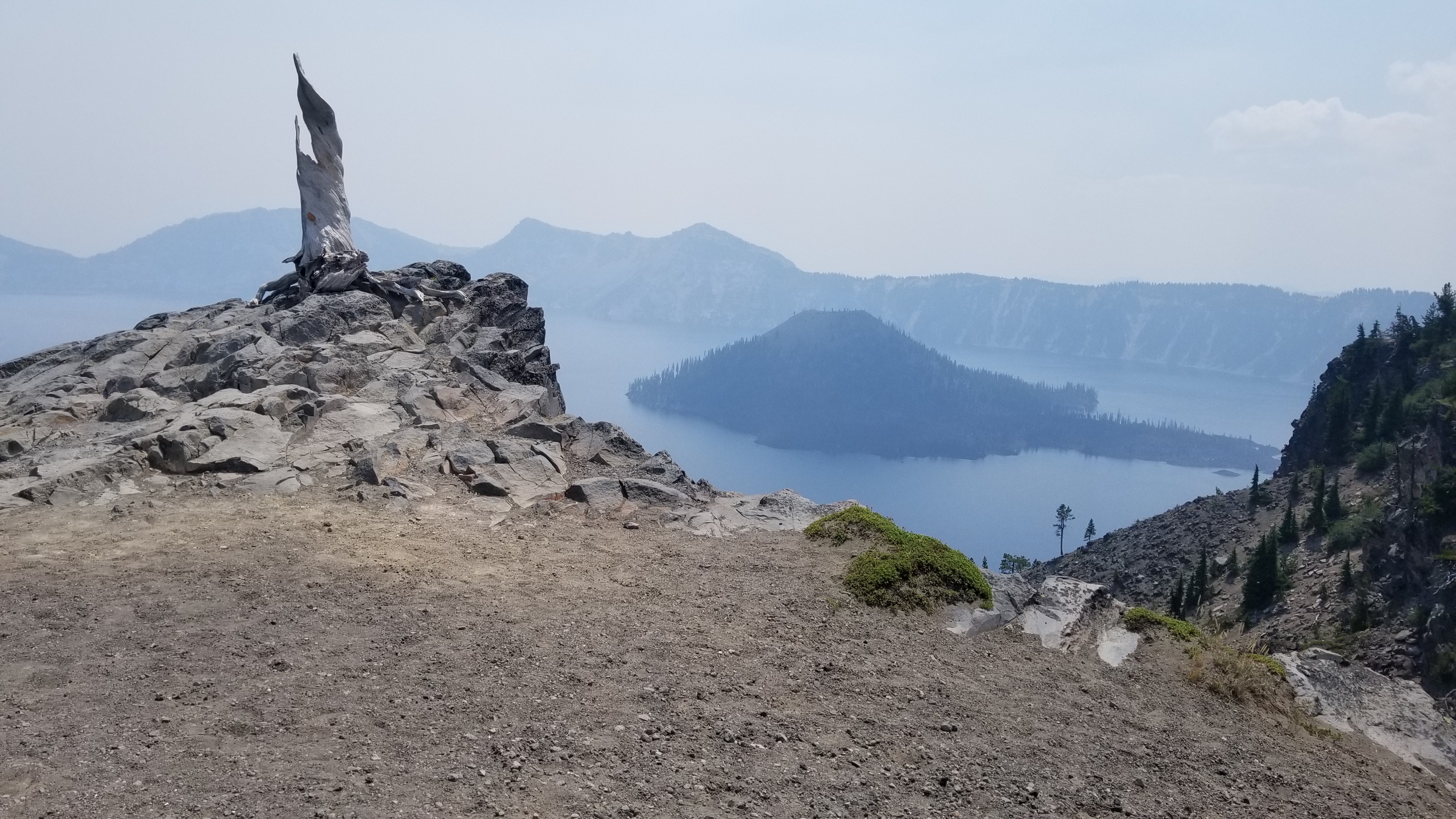 The trail skirts the lake for the most part, sometimes leading away and coming back. I wathced cars speed past and saw groups of people crouding near lookout areas. It was pretty nice, even when the trail broke away from the lake and meandered through open praries. I couldnt be more content strolling along.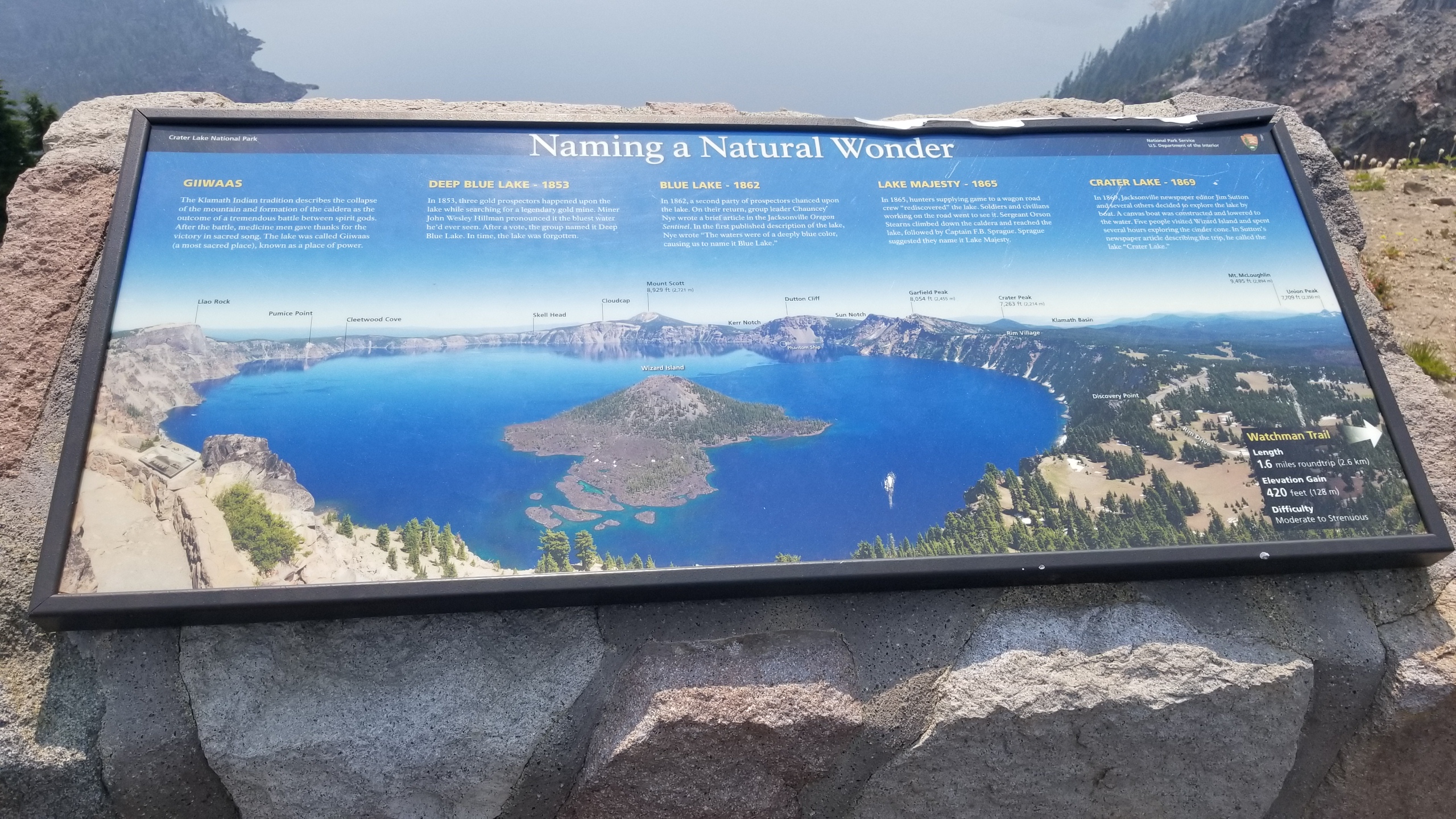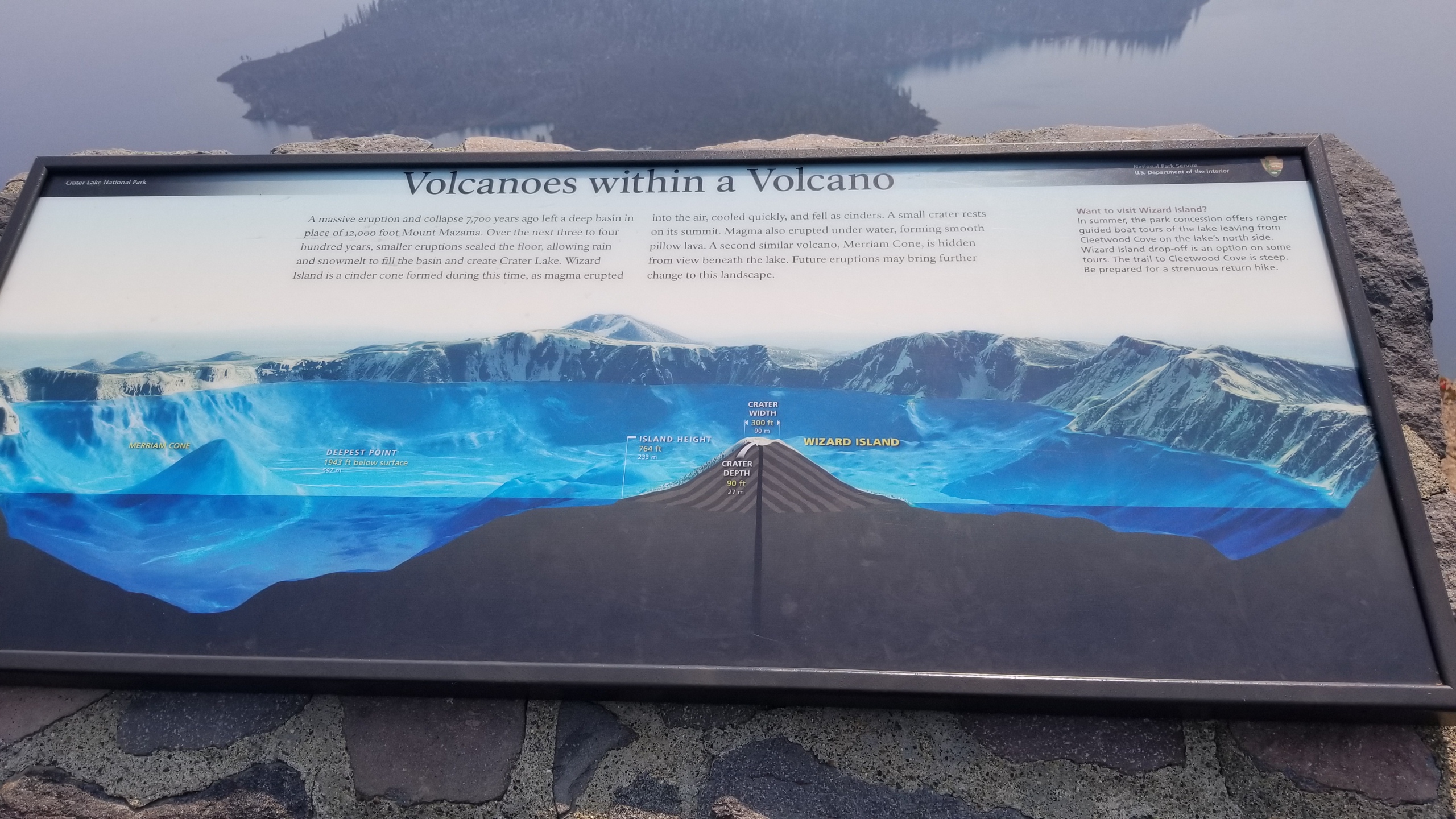 Soon I came to a first water cache where the Rim Trail rejoins PCT, and I stopped for a quick break and a short well needed nap. I woke up and trekked on bumping into BearCub as I headed out (she used to be FancyPants in the desert). I chatted shortly and waved goodbye as I headed out. It wasnt long before I found Silver Fox, Conflicted, Tiny Slice, and BrownStreak all hanging out and chatting. I paused for a moment to say hello, and out chat continues as they got up and joined me walking.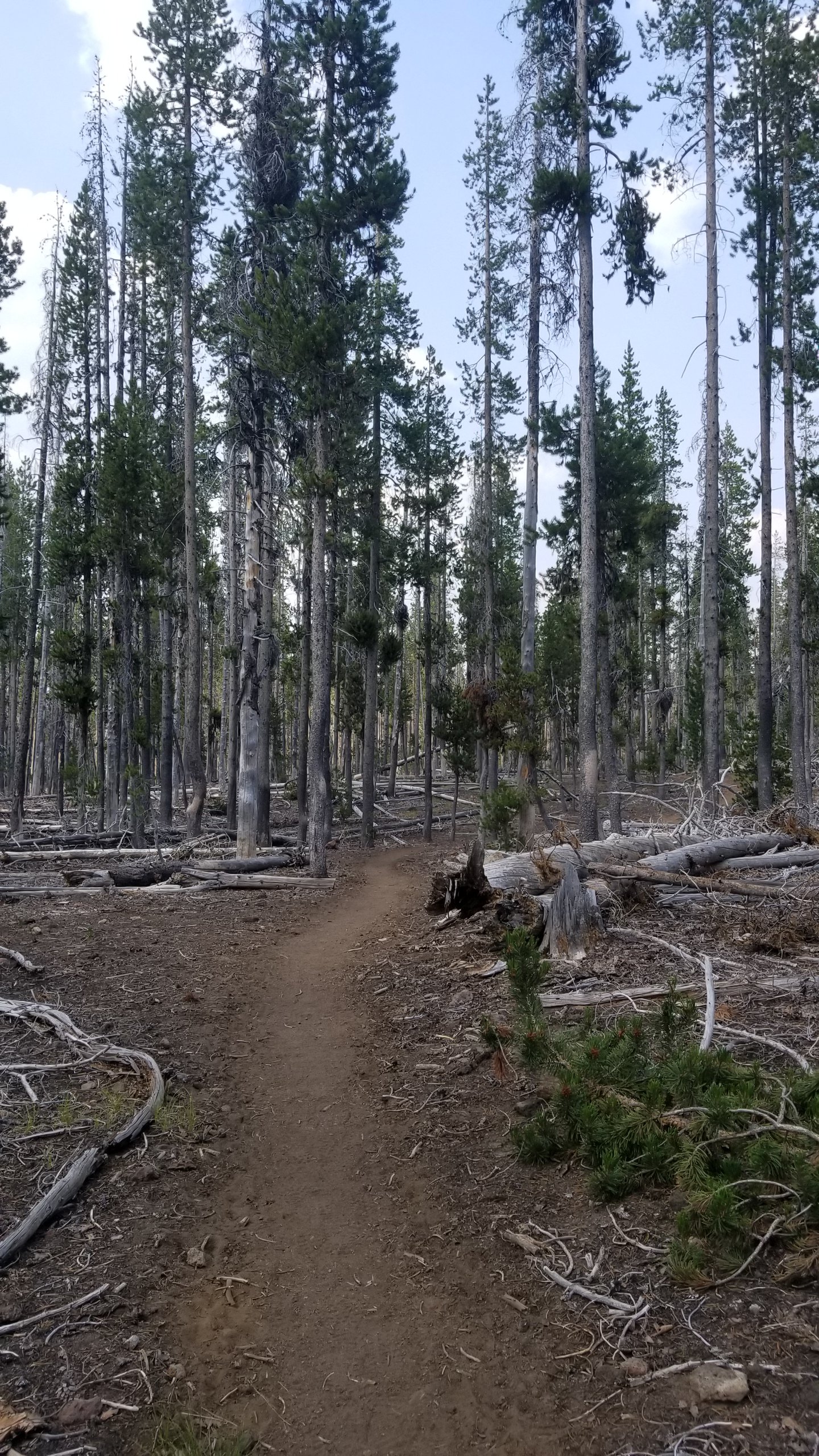 Bearcub, just chillin. An old friend way back from the desert!
Tiny Slice and myself led out and chatted on abut his winter job as a ski lift chair worker and how he loved getting free ski passes for all the nearby parks. We chatted on and before long the final miles to camp melted away. There was a big group of hikers at the camp just after the next water cache and I stopped to chat for a bit. I decided it was too early to stop and I kind of wanted to get away from the crowds, so I pressed on another 0.5 miles, just before a large climb over a ridge. Here, just beyond the wilderness boundary I made my camp. It was a great day, and really nice to have experiences Crater Lake. I knew I would have to come back and explore this area in depth!