8.6.18
Enjoy Life! . . .
I woke to my solo tent site and went through the morning motions. Coffe in hand I started up the hill in front of me, skirting Thiessen Mountain. I soon happened upon MoonMan and SilverFox who were trodding along enjoying the morning views.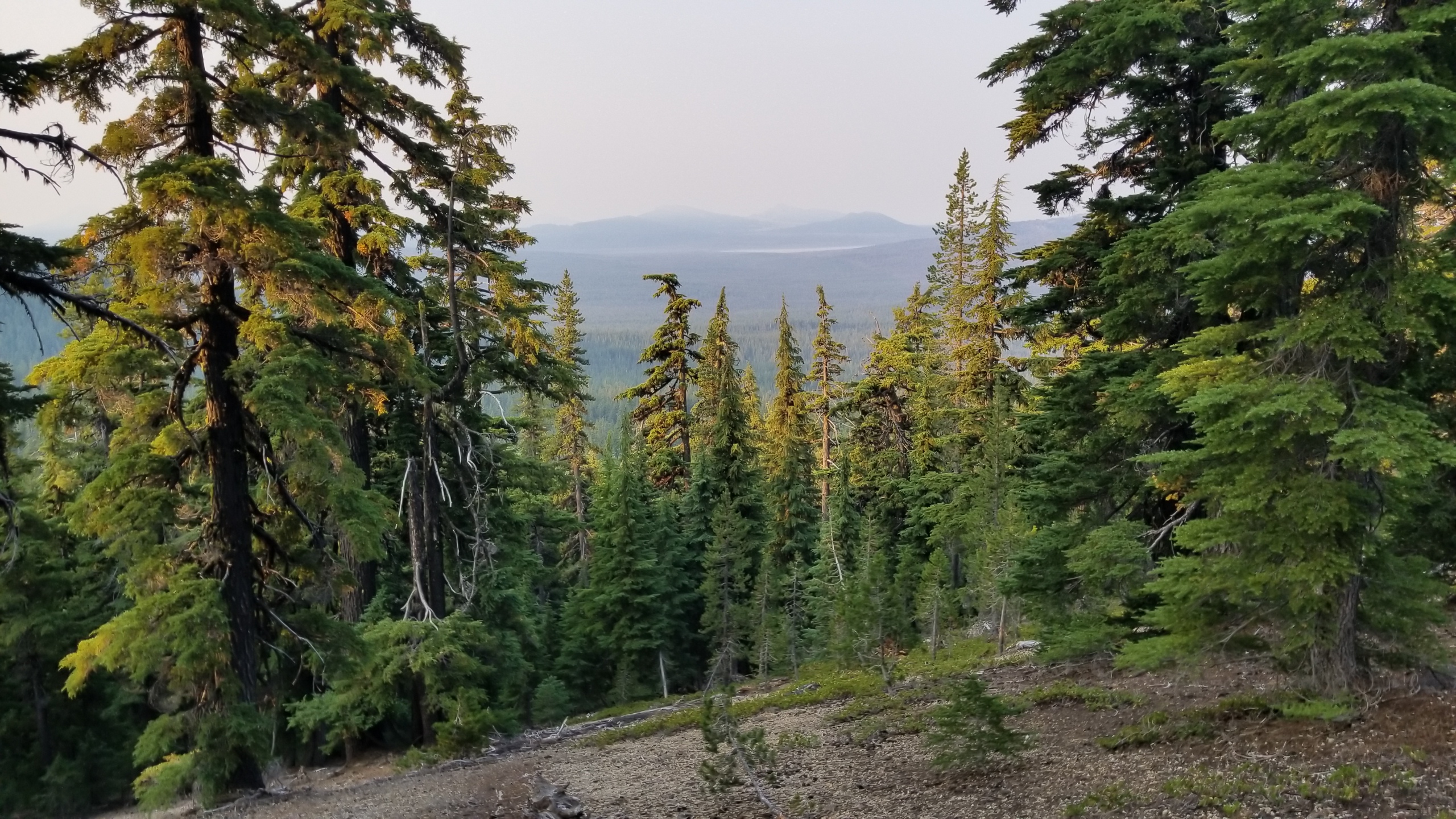 As MoonMan passed, SilverFox and myself chatted on at length about his sons, and what they did. His oldest was and Engineer and worked for Tesla, which I thought was great. Our chat turned to the trail and the terrain, just as he pulled off for a snack. I waved goodbye and headed for Thiessen creek.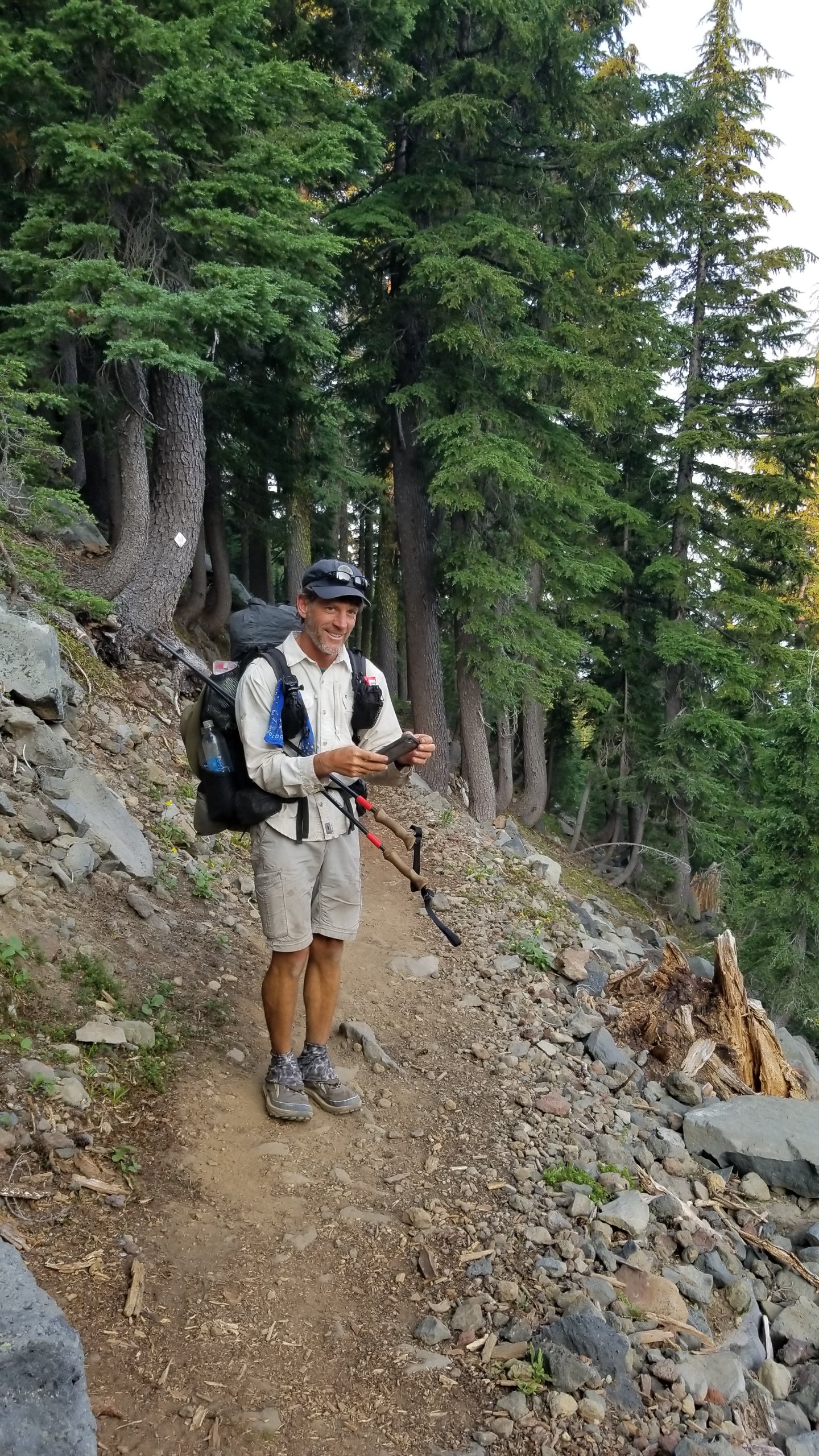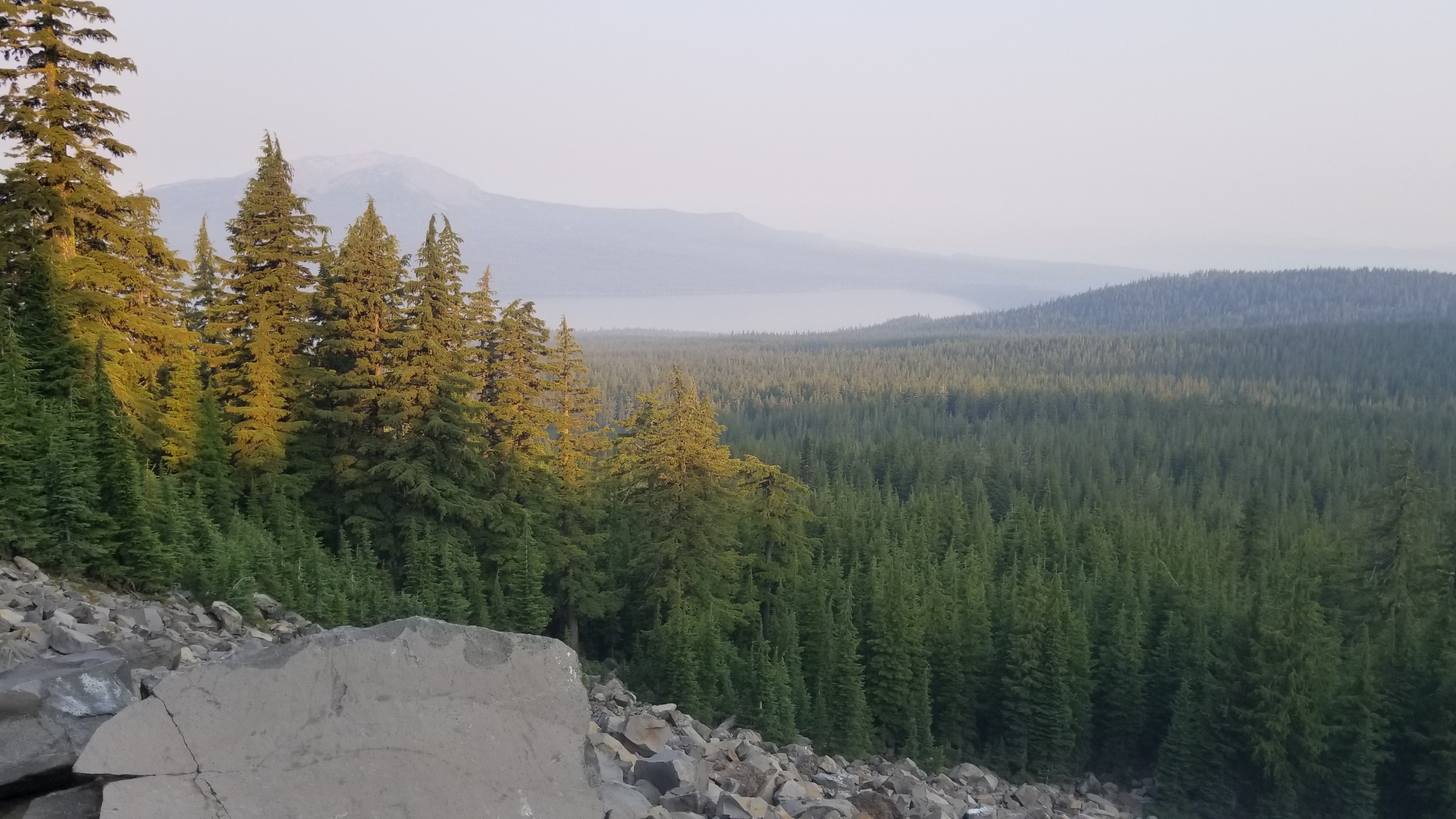 The creek was rolling well in a nice tucked away valley that looked like it ran all the way up to the face of the jetting peak of Thiessen Mountain. What a view! I met LionHeart here, who I had never seen on trail before, and we chatted on for a bit before he headed our. I filtered water and soon TinySlice and Sticky Fingers came rolling in to grab some water.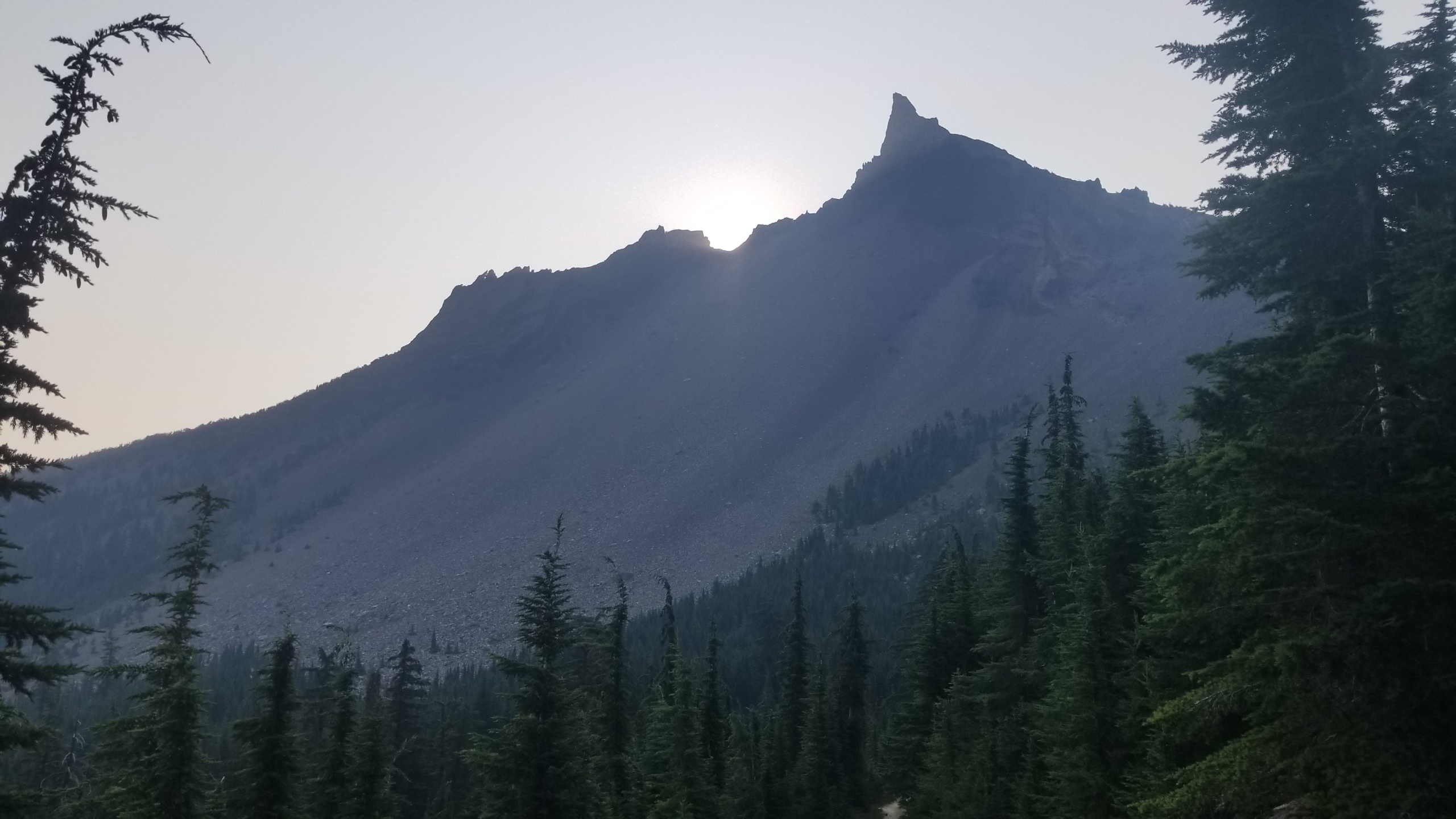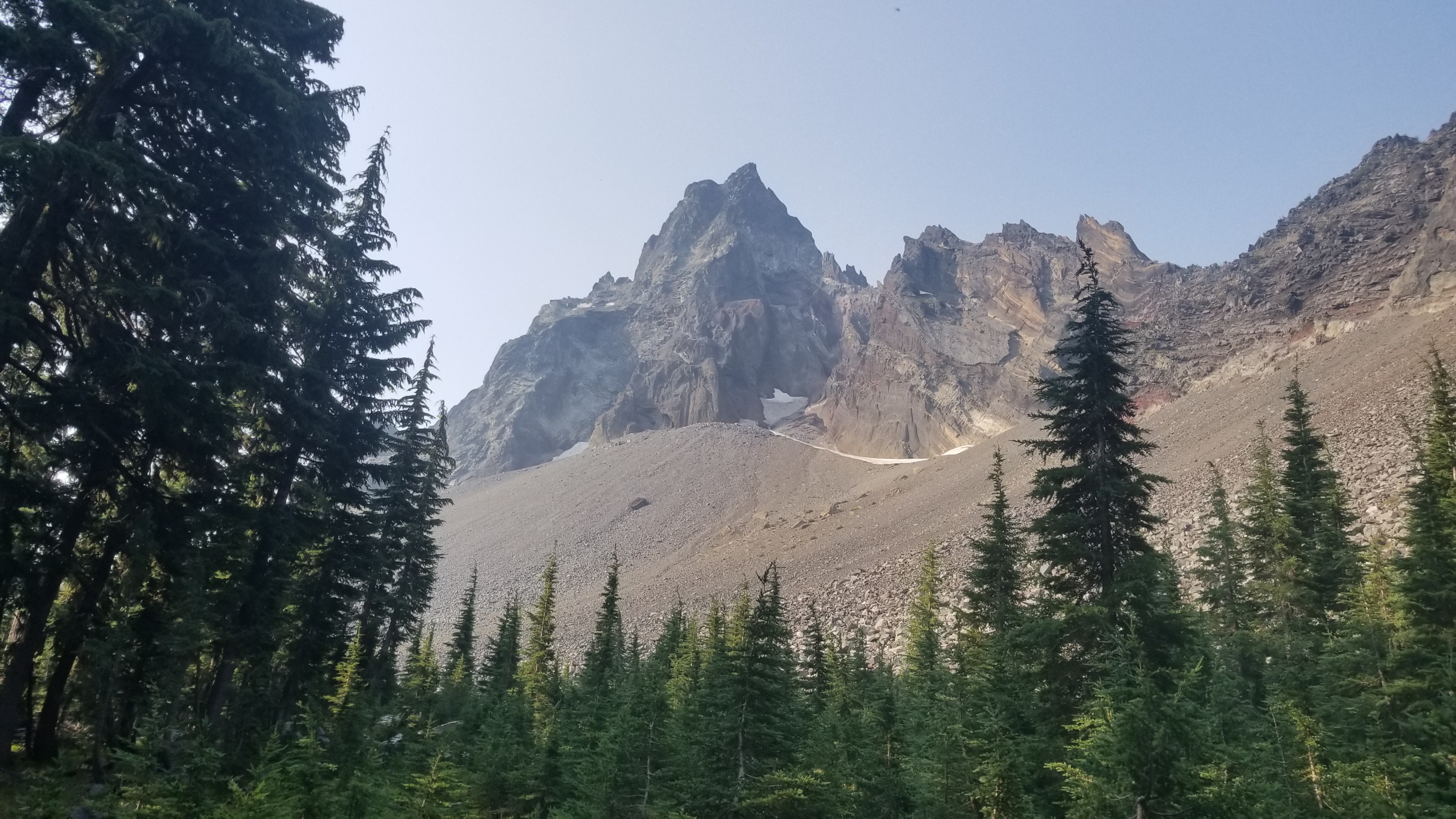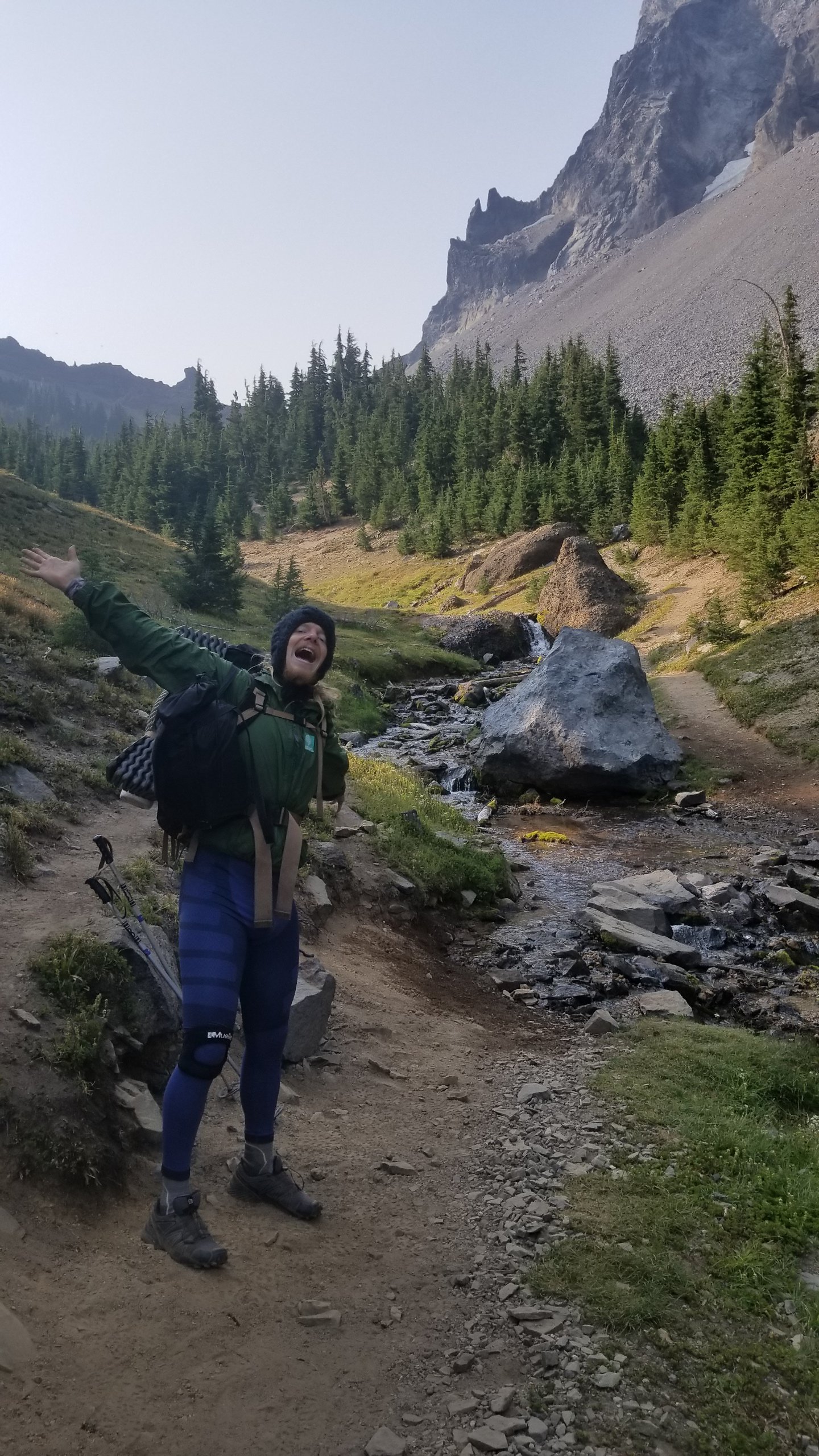 I finished my break and rolled out after cameling up for the 20 mile water carry. The trail took off skirting the moutntains. Nats grouded my feet, hovering over the trail and I pressed through there little clouds as the trail winded. My spirits were much better today than the day before, and my body felt good. I breaked after some miles and threw my feet up.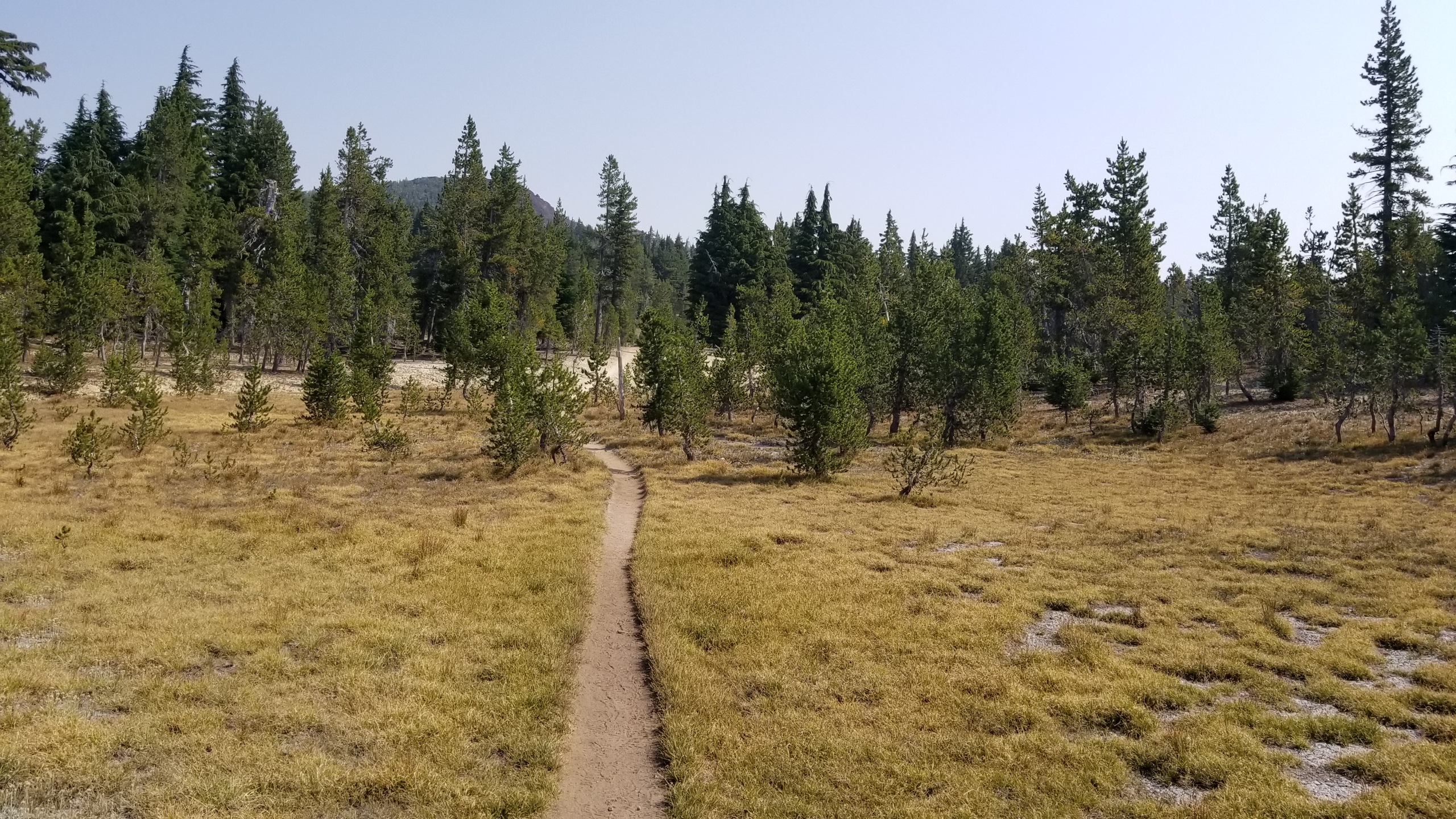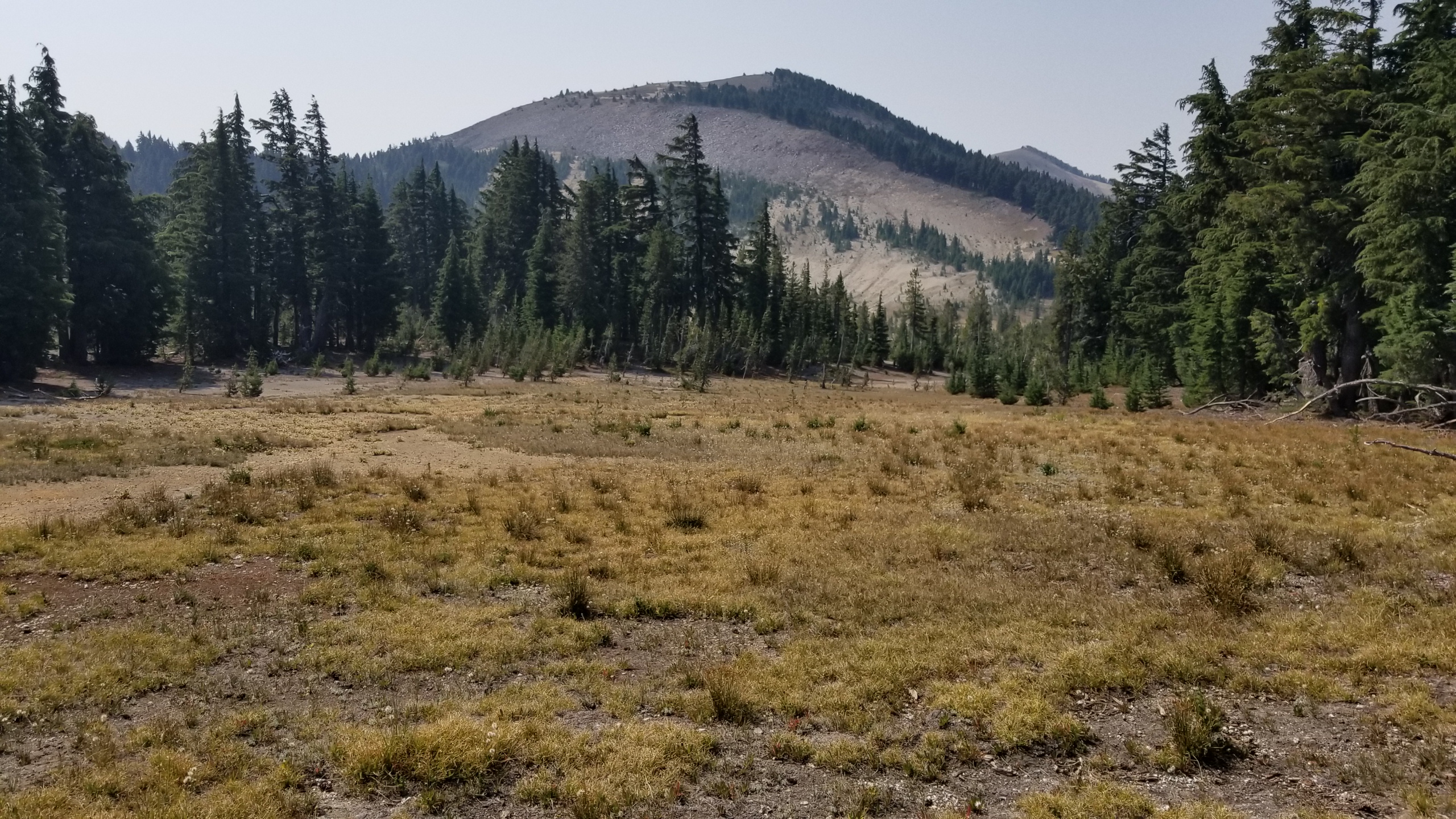 The forested trail winded through with ease. There were some climbs and falls but for the most part it was pretty gentle. I rolled on along the next few miles, soon bumping into a big group of hikers all having their lunch. I knew most of them and I paused to chat before pressing on.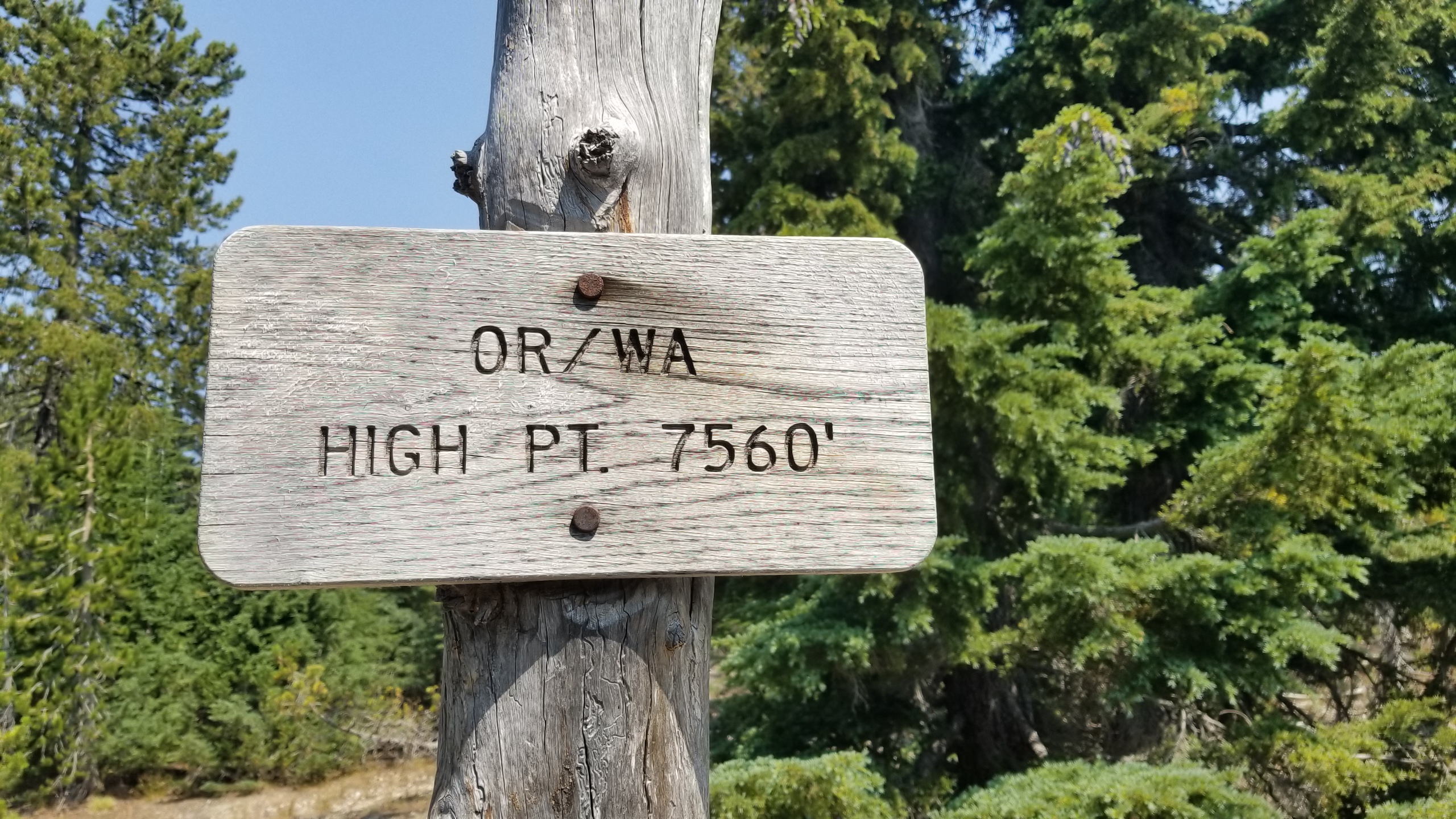 What a nice day, the breeze was good, temps werent too hot, and the trail was beautiful. I soon passed the OR/WA PCT high point and thought "its all down hill from here right?!" The twisted and winded and finally spit me out at a trailhead where a bunch of water jugs, some all the way full, waited for hikers.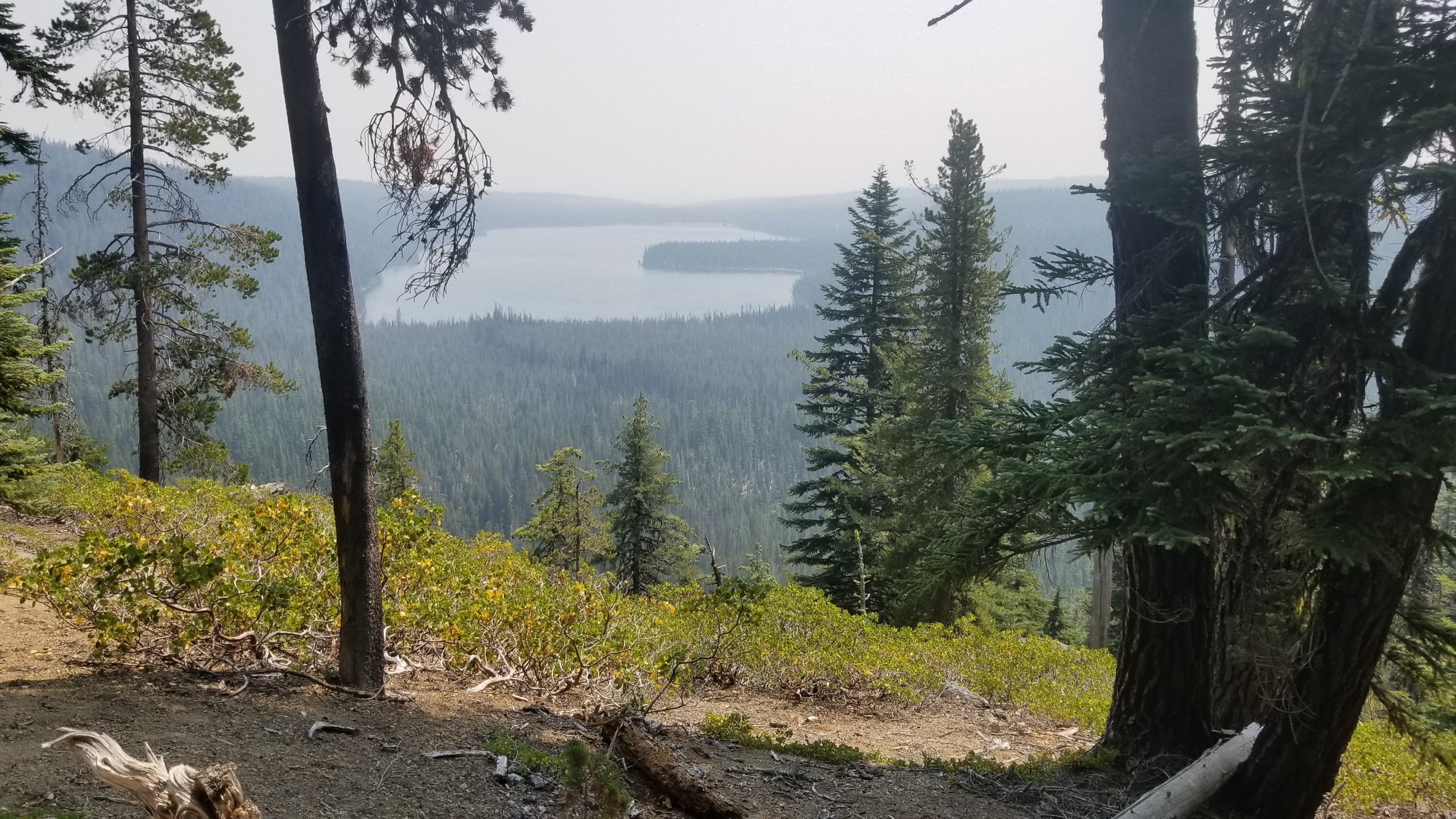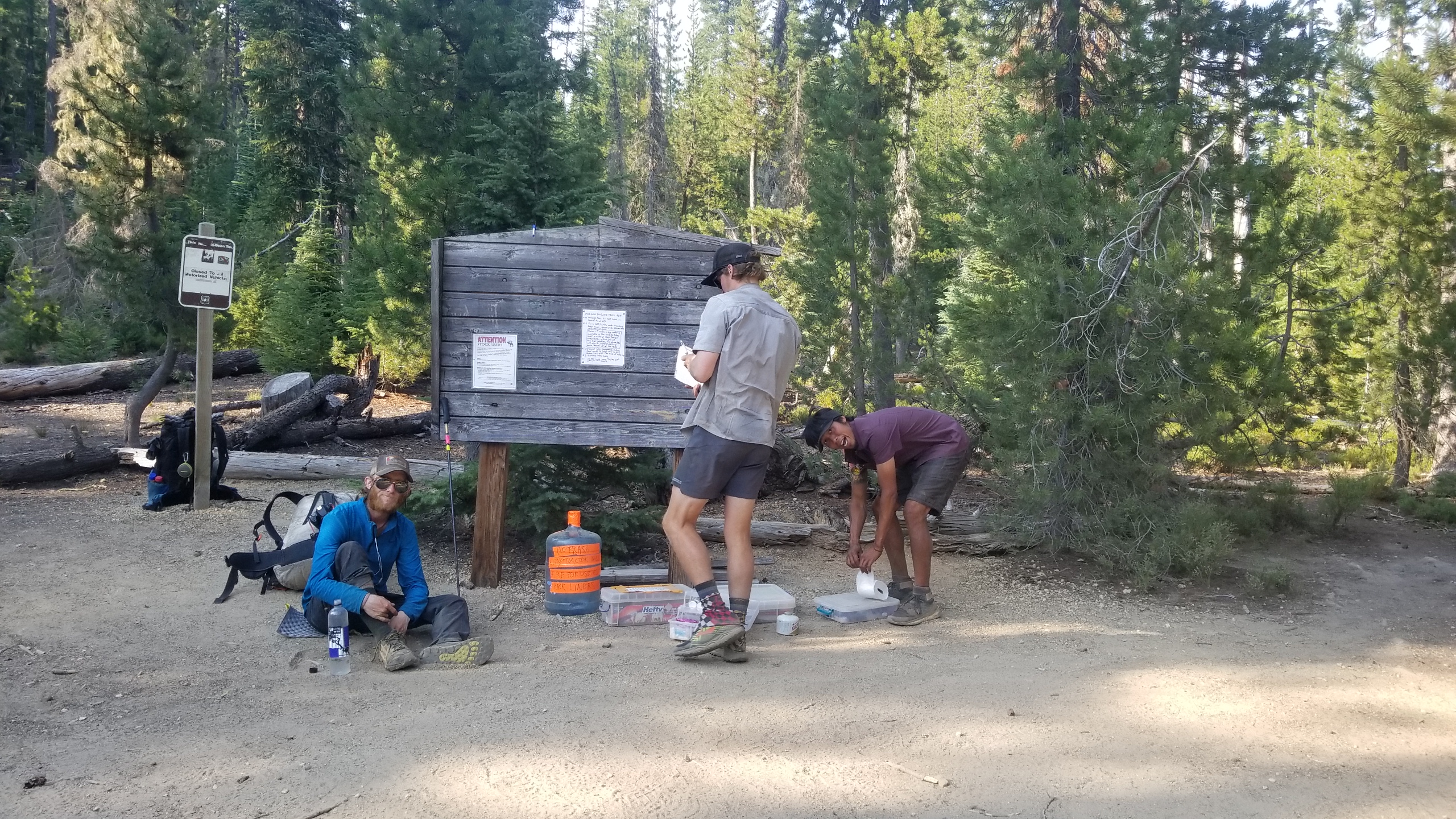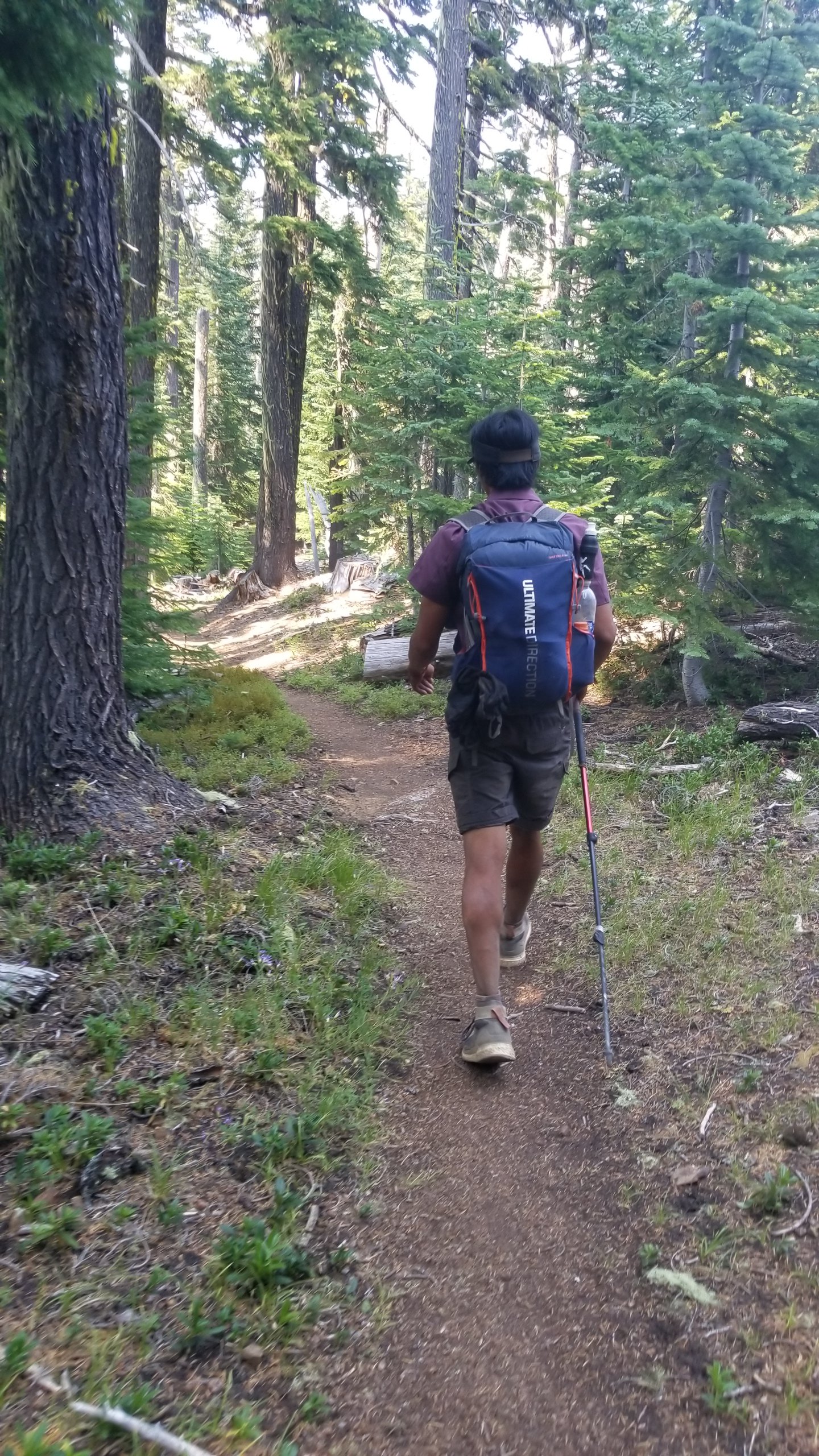 Brown Streak, Tiny Slice, Sticky Fingers, and SunDown were all here hanging out for a break, refilling their water jugs. I did the same, and soon had my pack strapped on, headed up the hill. SunDown caught up and we started chatting away. Thru hiking, the PCT, AT, CDT, CT, Hayduke trail, Florida Trail, the list went on and on. We chatted about our experiences as we climbed the beautiful ridge to find far views of jetting peaks and soon large crisp lakes.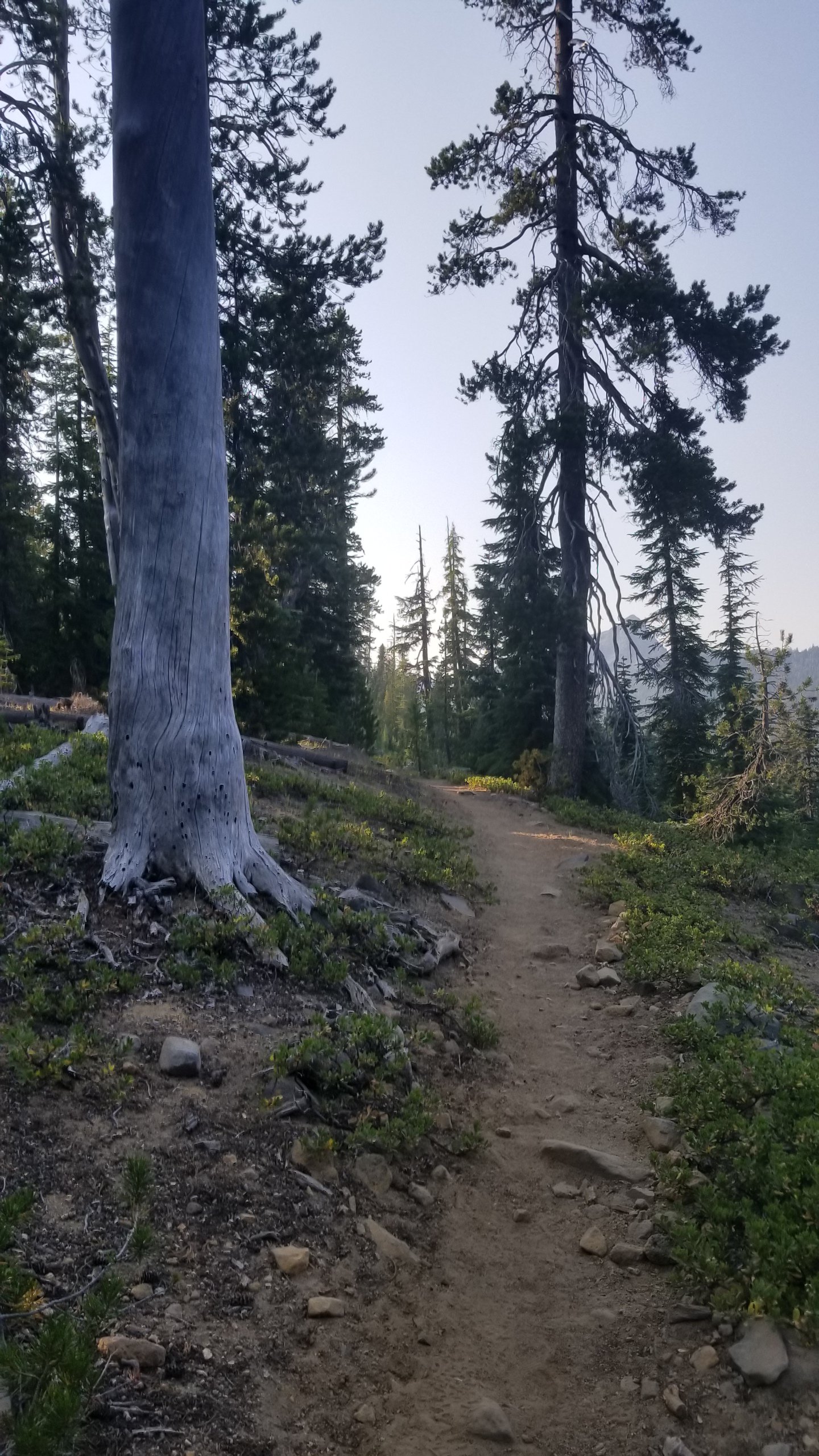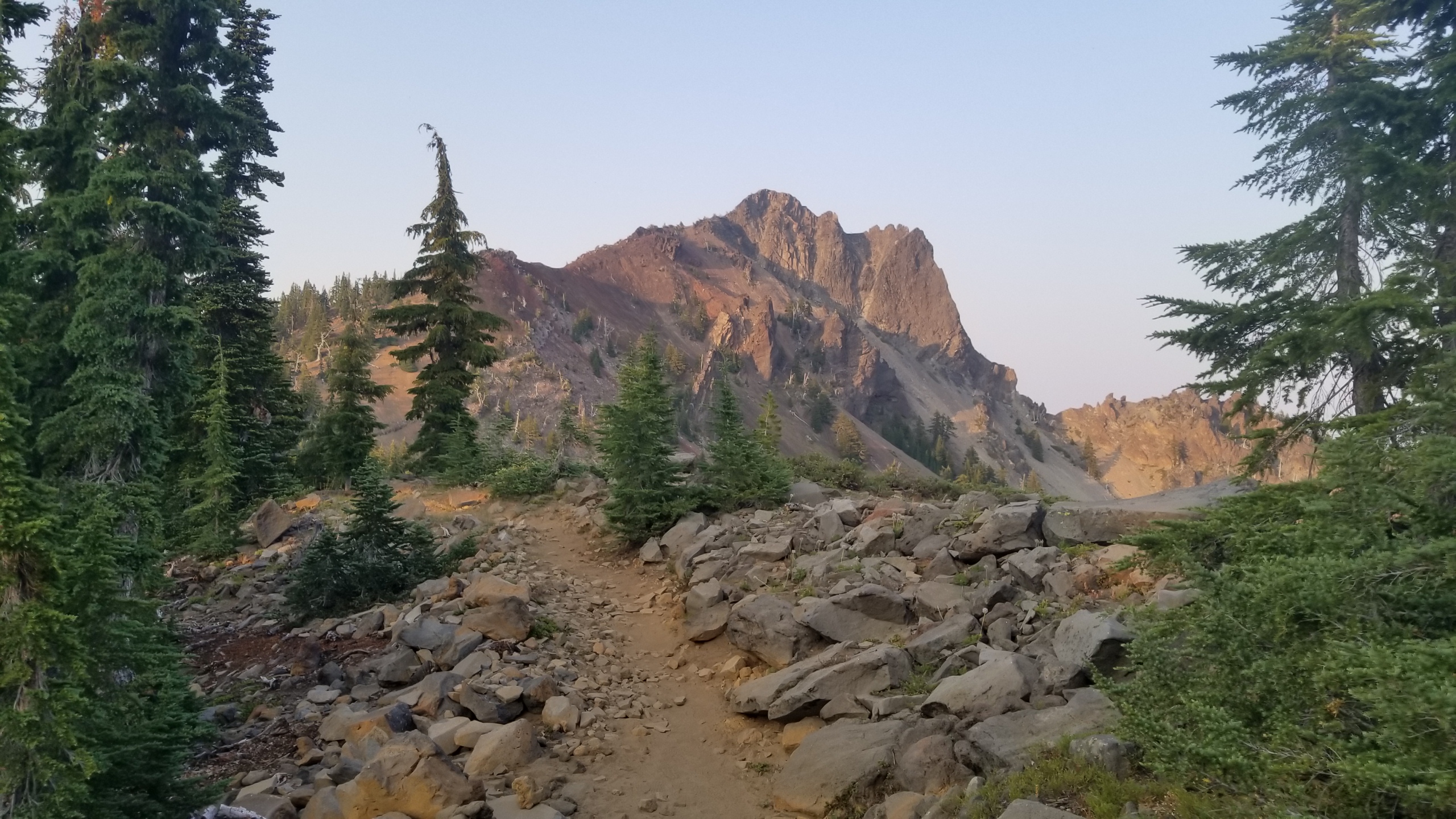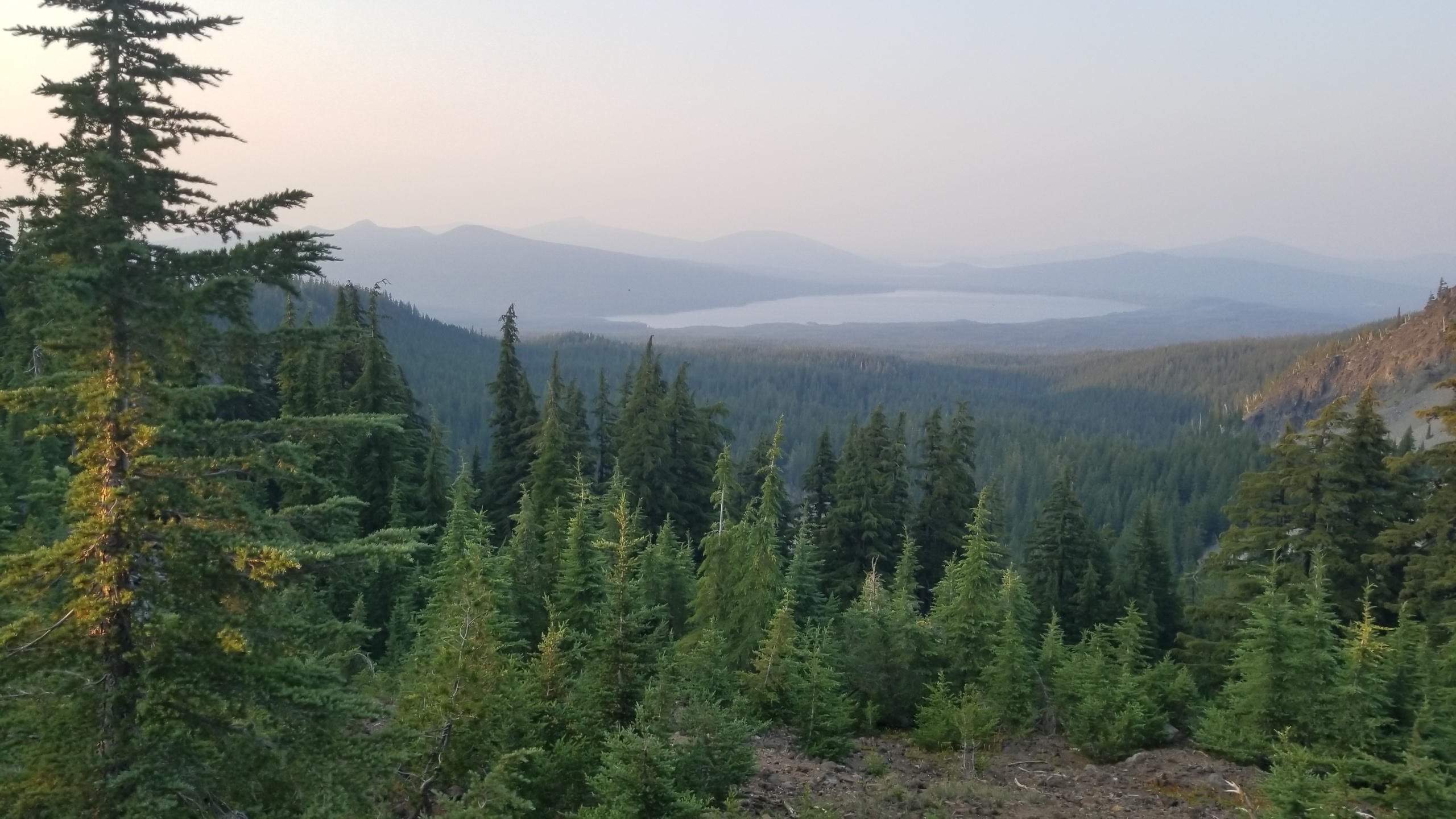 The next 7 miles melted away as we jammered on, soon we found a nice place to camp and plopped on down. I went through the nightly routine as was soon all sug in my bag away from the mosquitoes clinging to my tent walls. It was a good darn day!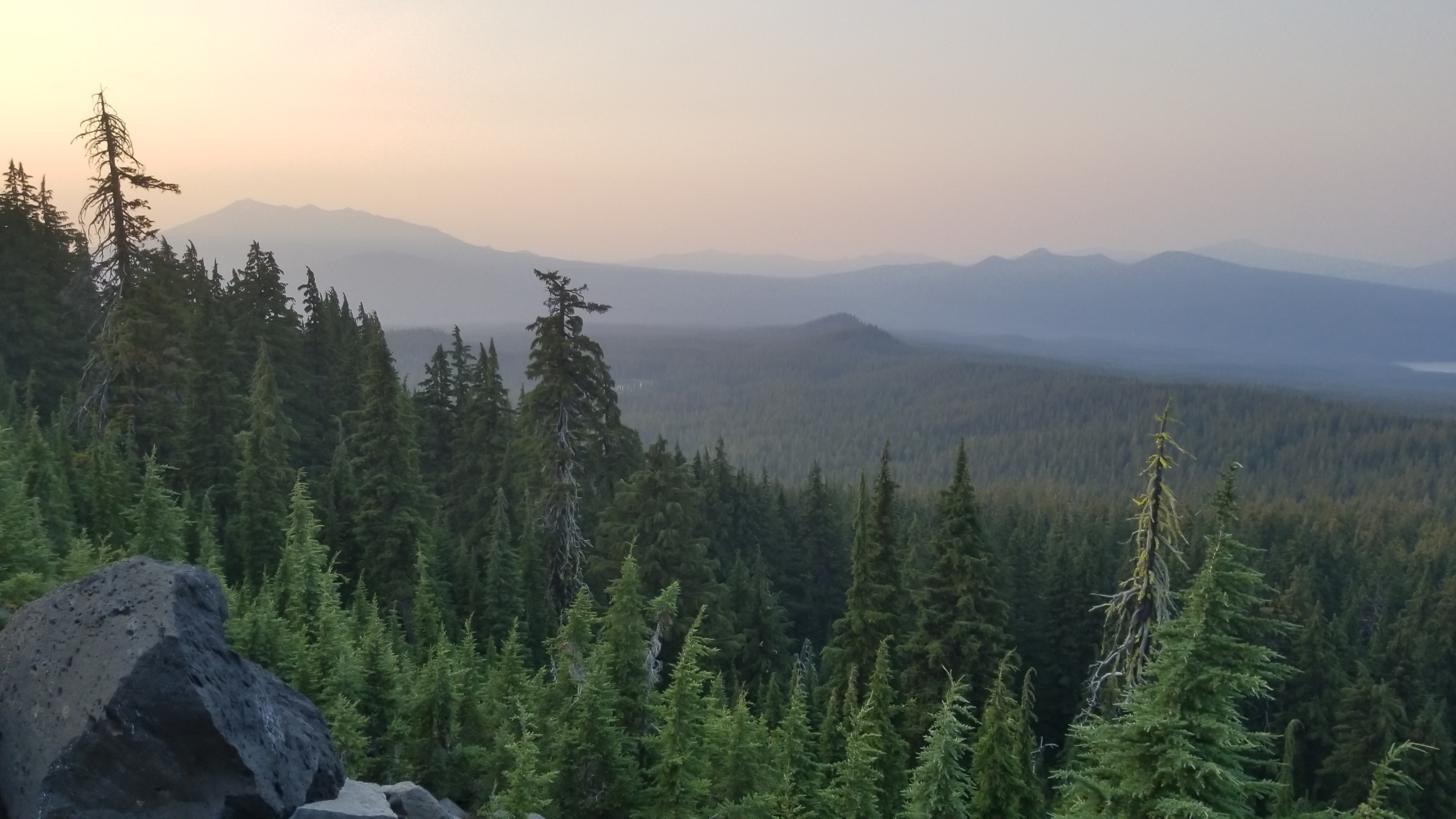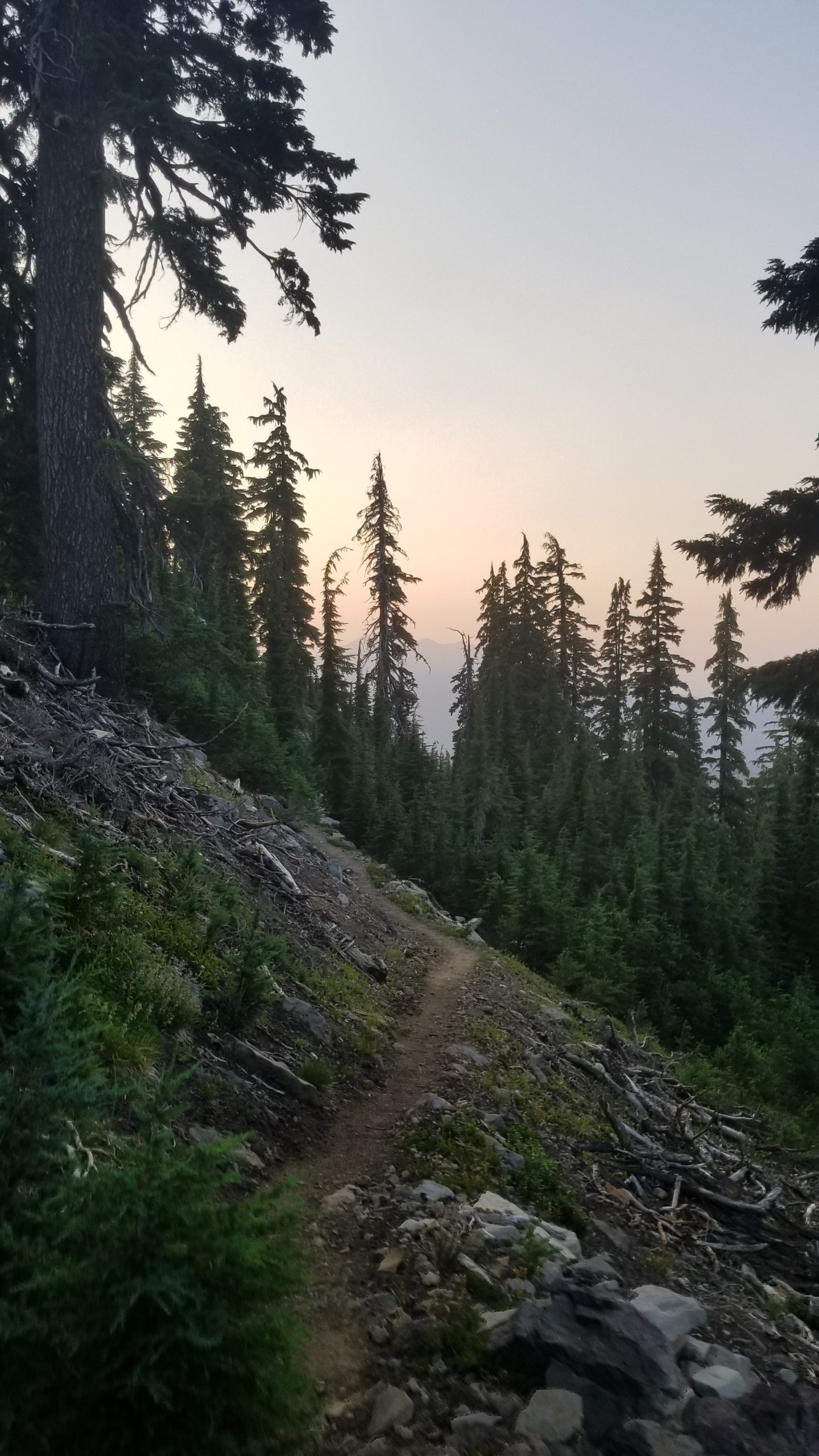 Hiker Profile:
LionHeart – 20s, from Northern Germany. He started his hike in Seiad Valley, and hiked to Ashland, in which time he got some horrible knee pains. His inner and outer IT bands were enflamed and he took 3 weeks off to heal. Now that hes back on trail, hes taking it easy with 16 mile days, and has a great attidute, seems to be really loving being out on the PCT. "Enjoy Life" he hollered to me as I felt from meeting.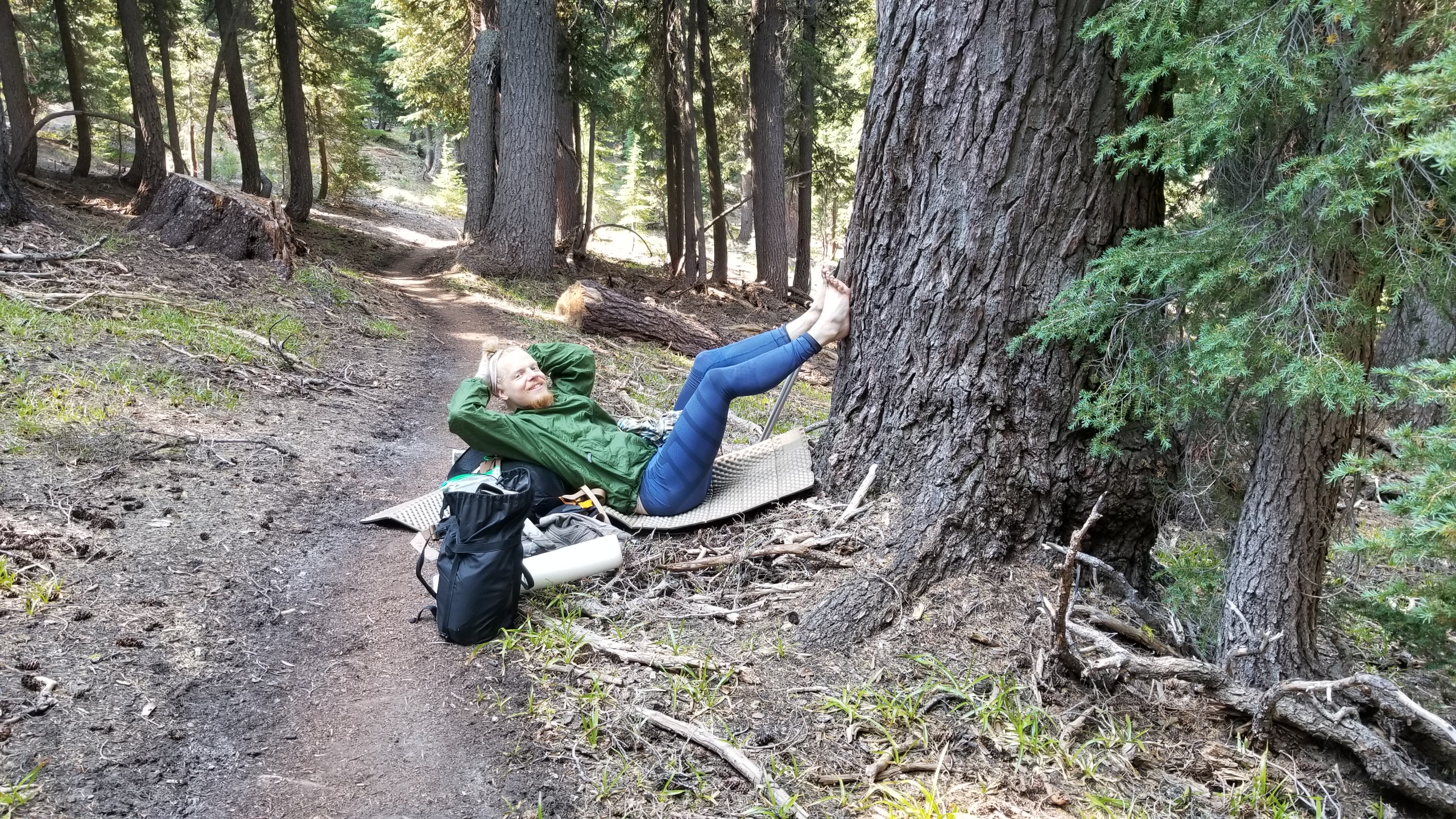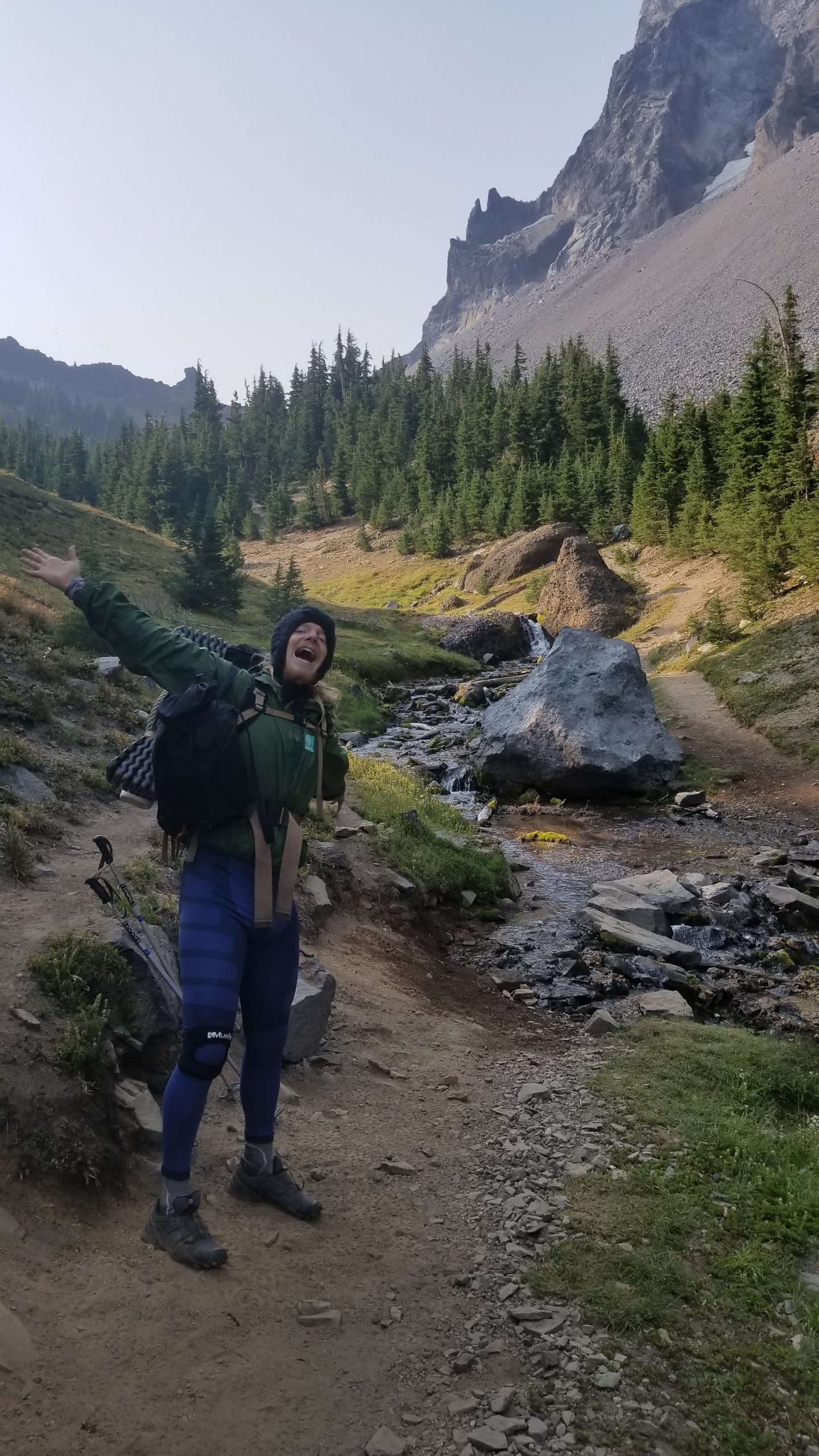 SunDown – 50s, from the Pennsylvania. Worked for HDD for quite a few years before finally selling his house, quitting his job and setting himself up to do the PCT, the Colorado Trail, and the TA in New Zealand. Hes already completed the AT 3 times, JMT 3 times, this is his 3rd PCT hike, completed the Florida Trail, and hopes to finish out his journey on the CDT. A wild man indeed, he says "I just love hiking". I can tell I told him!