Day 1: East Lostine Valley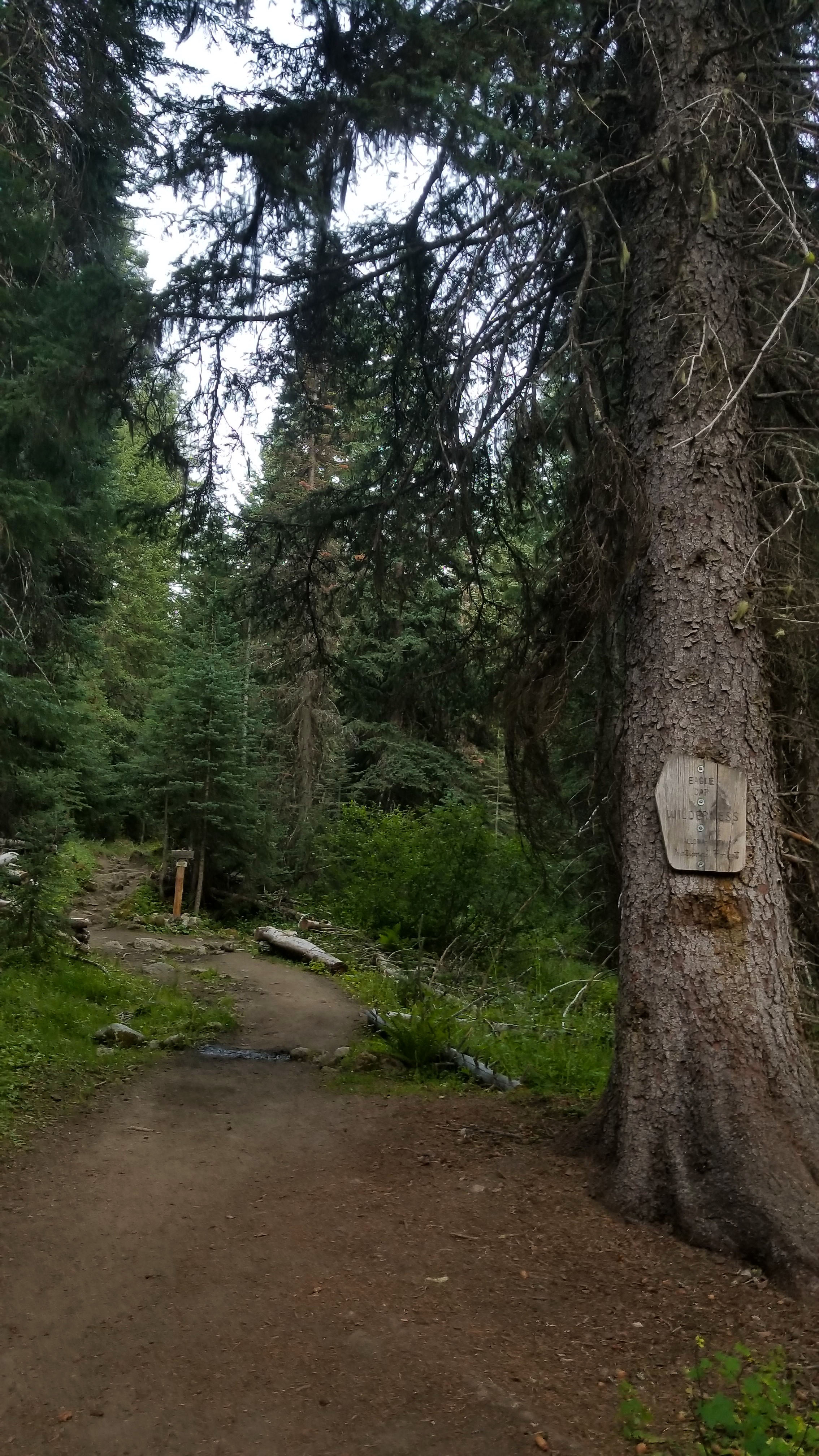 Izzie and I set out for the Wallowa Mountains in Oregon, in hopes for some good adventure and a good viewing of the eclipse. We had a pretty late start from Pullman headed south, and by the time we hit the trailhead it was 7:30pm (this has been a trend in our recent adventures). None the less, we arrived, ready for anything that was to come! We grabbed our bags from the car, already tired from the drive to get there, both ready to get out of the car and see what the area was all about.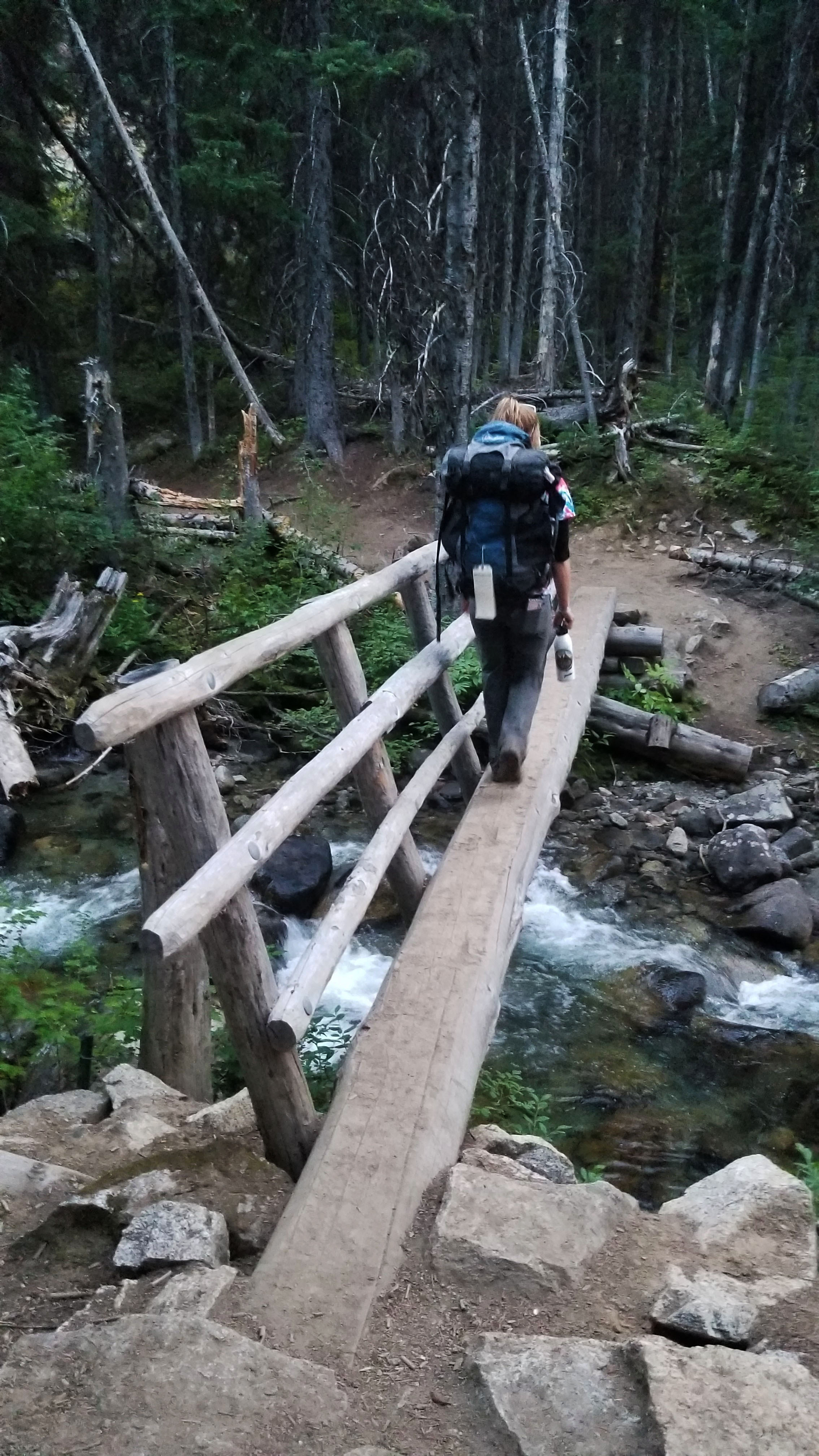 The entrance to the East Lostine valley was from the north end, and from first glance, the approach looked relatively flat . . . at first glance. Within the first ½ mile we were already sweating and panting from the quick unexpected gain and switchbacks we needed to gain to get into the valley proper. The area was gorgeous though, pines everywhere, nice crisp air nipping at us as we pressed on, fighting against the last glimpse day light. We admired what we could see before we were benighted and it became that character building part of the day!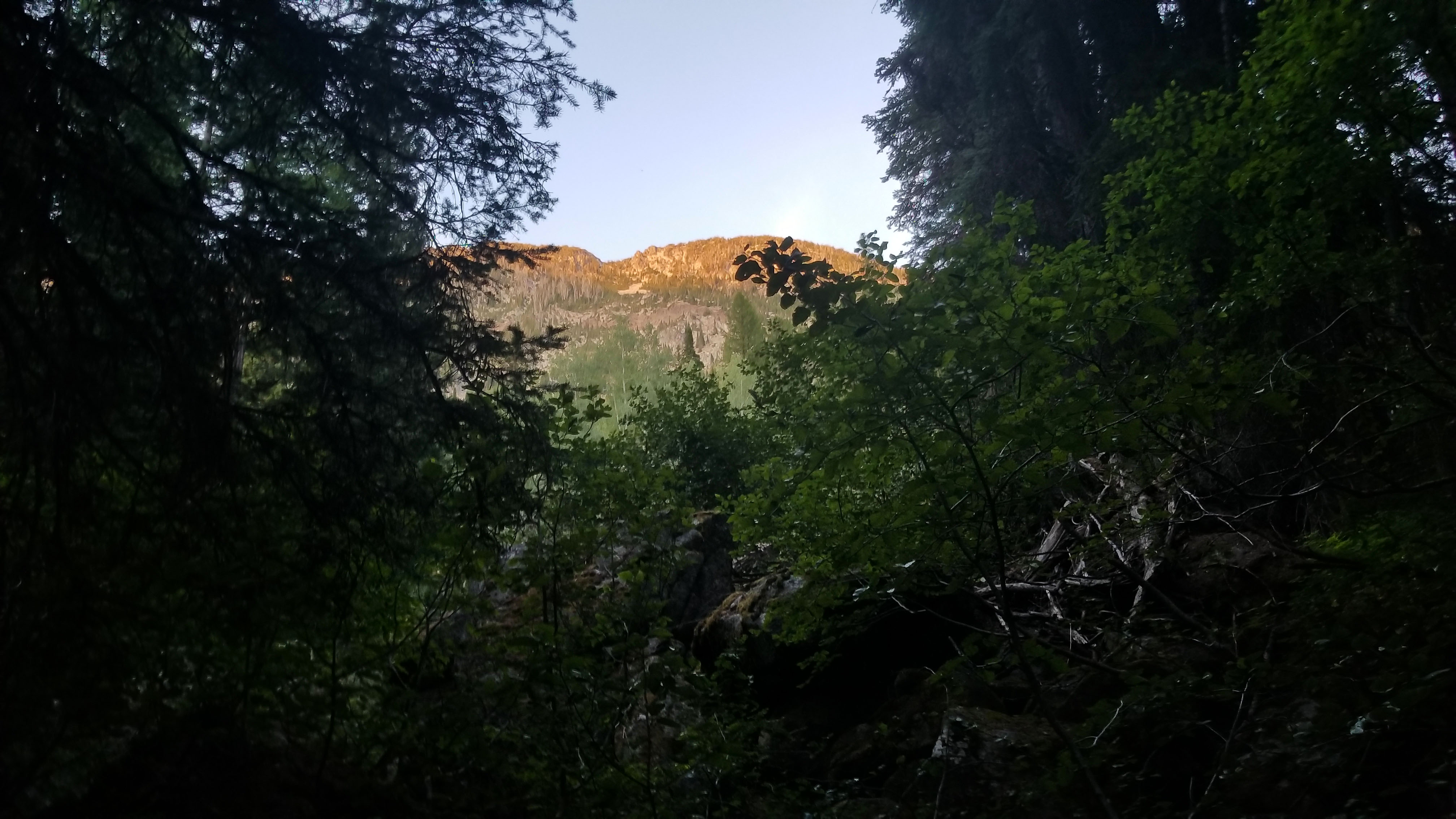 We trekked on, further inward, by headlamp. As we hiked on, the stars finally came out to play and we found large toads scattered on the trail. Perhaps it was mating season? We speculated to why they were right on the trail, as well as debated whether we were trying to dodge toads or horse poop (this was a highly used equestrian area). My headlamp began to die, but I wanted to push as far as we could get into the valley before stopping for the night. I swapped the batteries with another set that I had, but unfortunately it seemed as though they were on the way out too. I hiked by Izzie's light as she led on, illuminating the toad speckled dusty trail.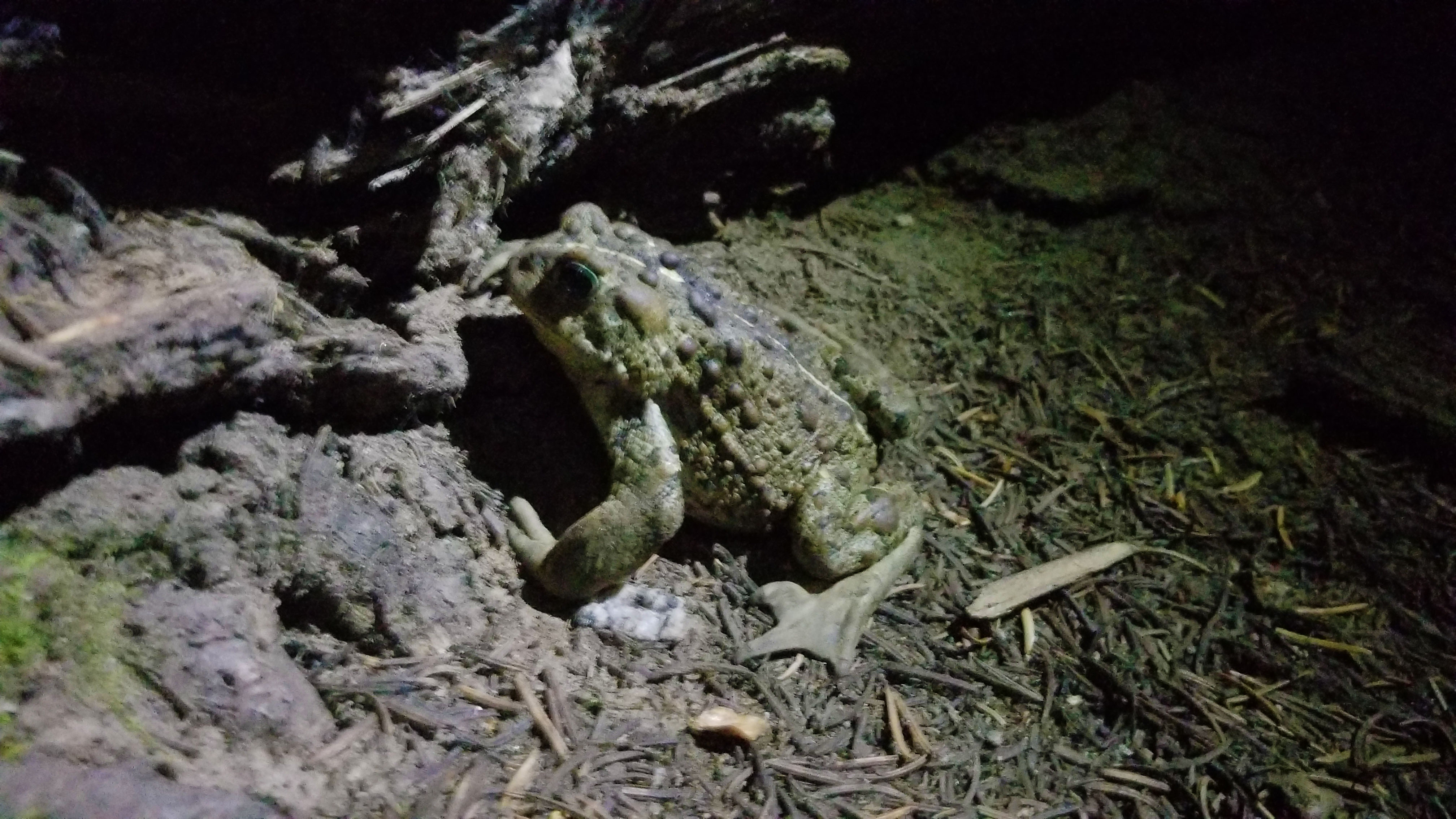 Finally my headlamp died all together, luckily we were close to a nice flat area, and it was getting late so decided to set up camp and wait to get after it in the morning. Some good food and sleep would surely do us some good. Man I was tired and so was Izzie, not long after we had the tent setup in the crisp Oregon air, we were both crashed like tranquilized star fishes.
ADDITIONAL PICTURES:
HIKE INFO:
HIKE STATS:
Weather: Hi in mid 60s, Low – 30s, Clear
Water: 1.5 Liters (including dinner)
Food: 1 Clif Builder Bar – 1 Mountain House: Chicken and Mashed Potatoes
Time: 2.5 hours
Distance: 5.5 miles
Accumulated Gain: ~1500 accumulated
GEAR:
58 liter exos osprey backpack
Big Agnes Copper Spur UL2 tent
Big Agnes QCORE SLX sleeping pad
Cosmic Down Kelty Sleeping Bag (rated to 20 deg F)
Jet Boil – Sol
Black Diamond trekking poles
Black Diamond Storm Headlamp
SPOT Gen3 Tracker
Sawyer Squeeze – Water Filter
CLOTHING:
Smartwool – long sleeve 195 shirt
Cotton hankerchief
Arc'teryx ATOM hoody
Threadless hoody
Patagonia Pants
Merrell – Moab Hiking Boots
Darn Tough wool medium weight socks