7.15.18
Ive noticed the run ins with bear and deer have most definitly spiked in northern California. After settling into my sent I could hear something in the darkness fumbling around, cracking twings, and running away once scarred off. I was silly and had my food in my vestibule. I was so tired when I came to came and there were so many other hikers camped there, that I thought no bear would come close. I was wrong and assuredly would be better in the future.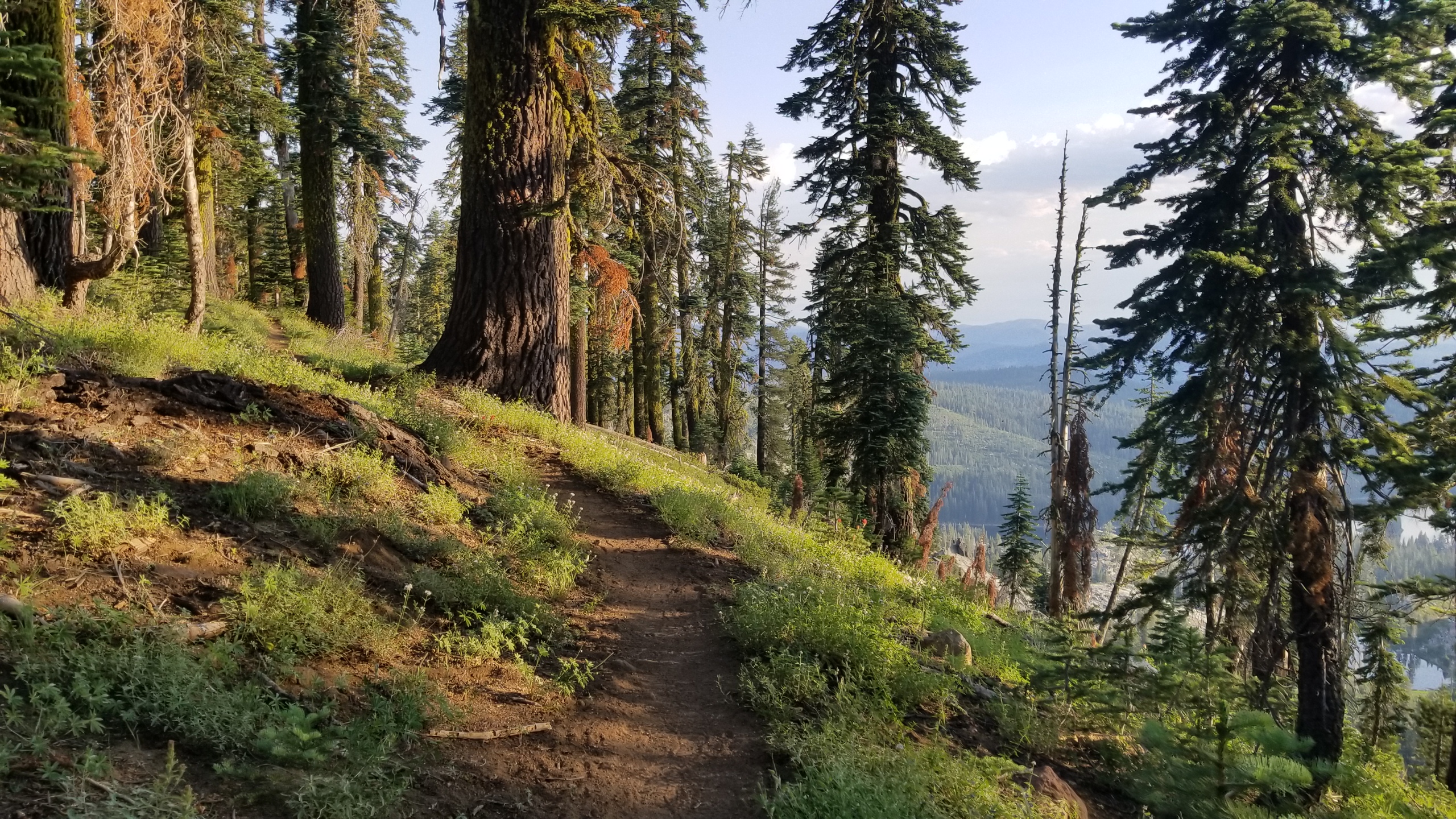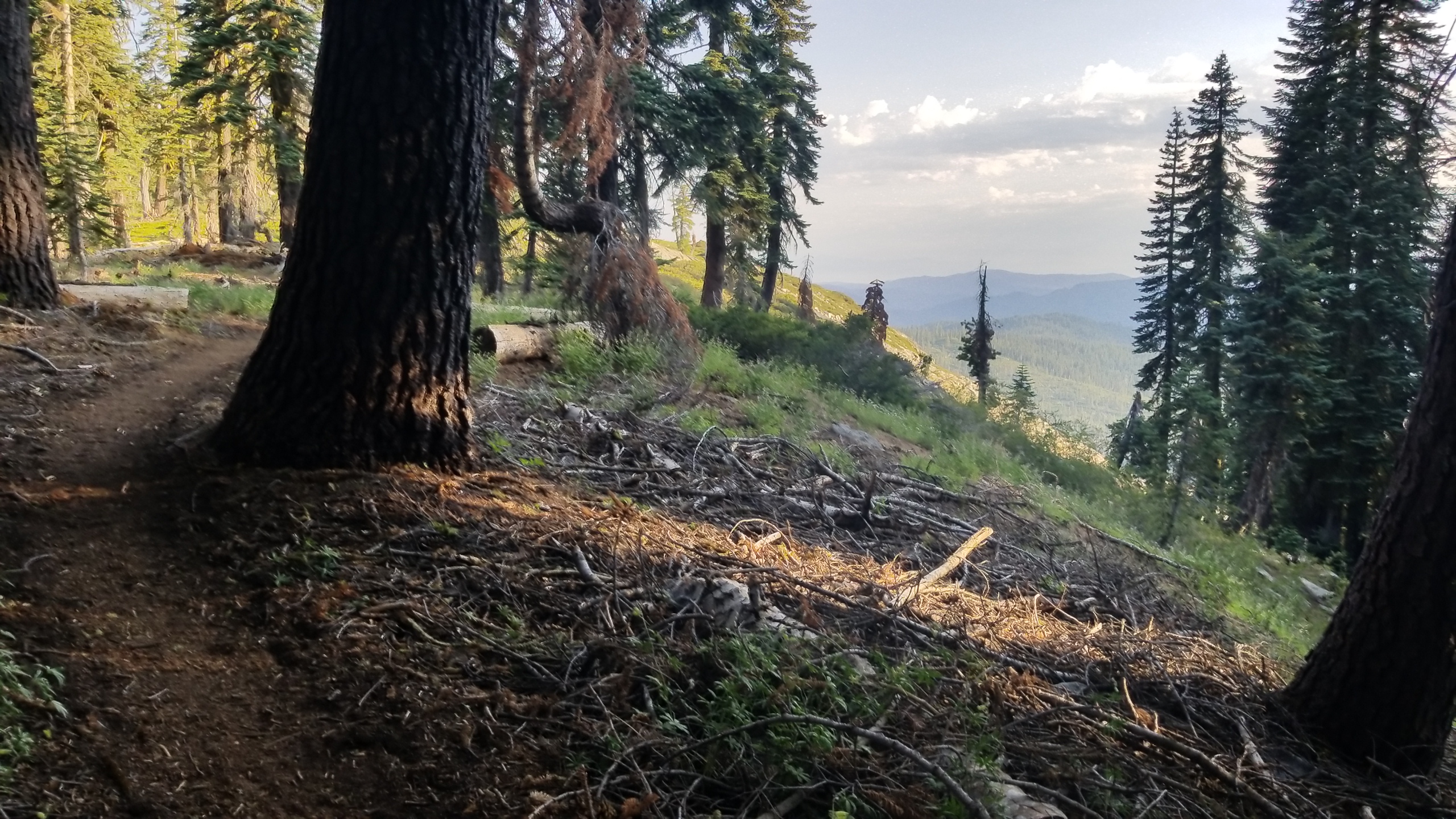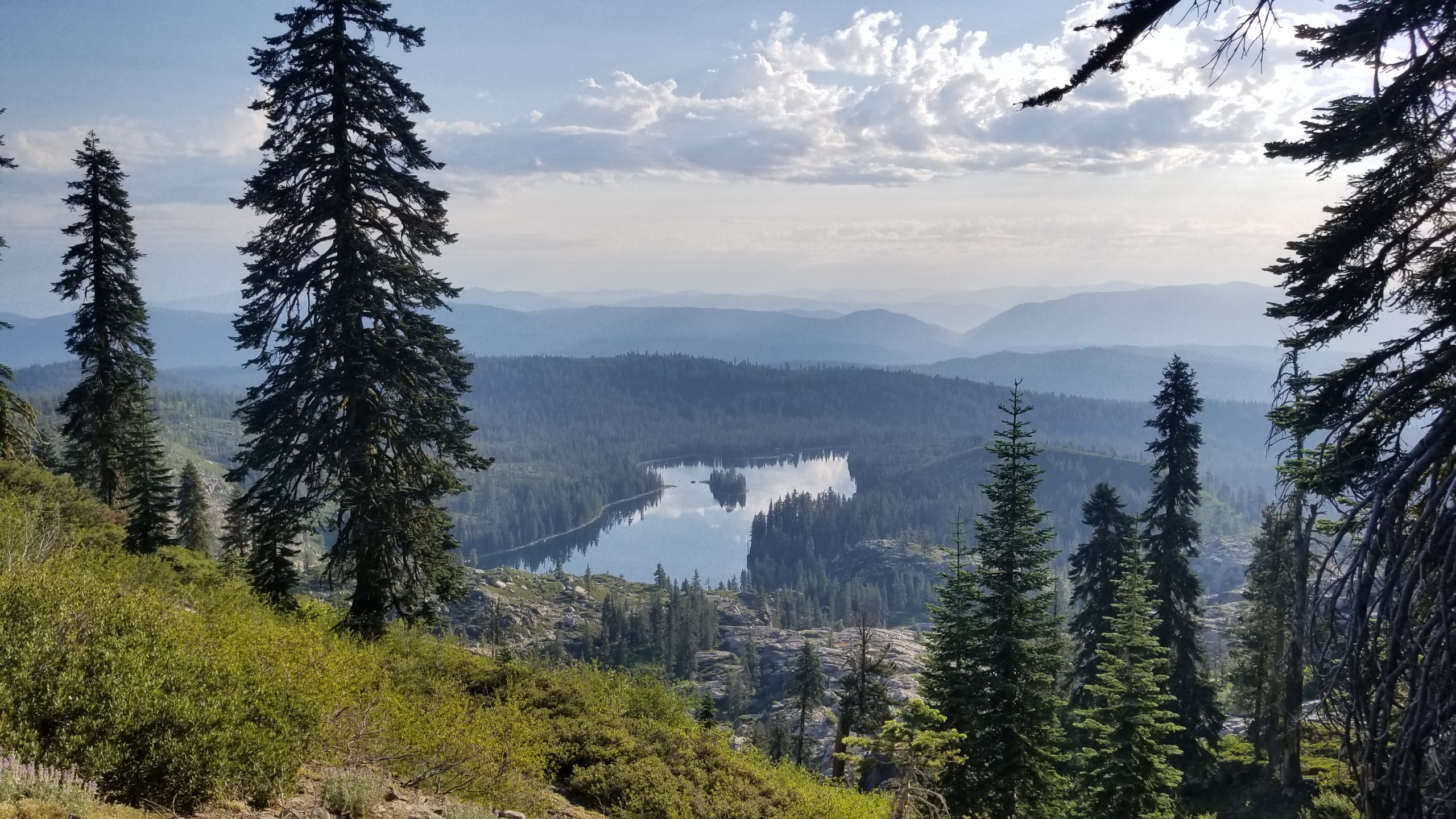 I stirred at 12 and again at 2 and 4, hikers were waking up and packing up to leave. I was pretty surprised to see the sheer number of night hikers, I guess everyone has to get their miles their own way! I packed up and was soon trekking on the trail w coffee in hand. Not 0.2 miles later I found Vincent who was just finnishing his brekfast! He told me about his run in with undoubtedly the same bear I heard the night before.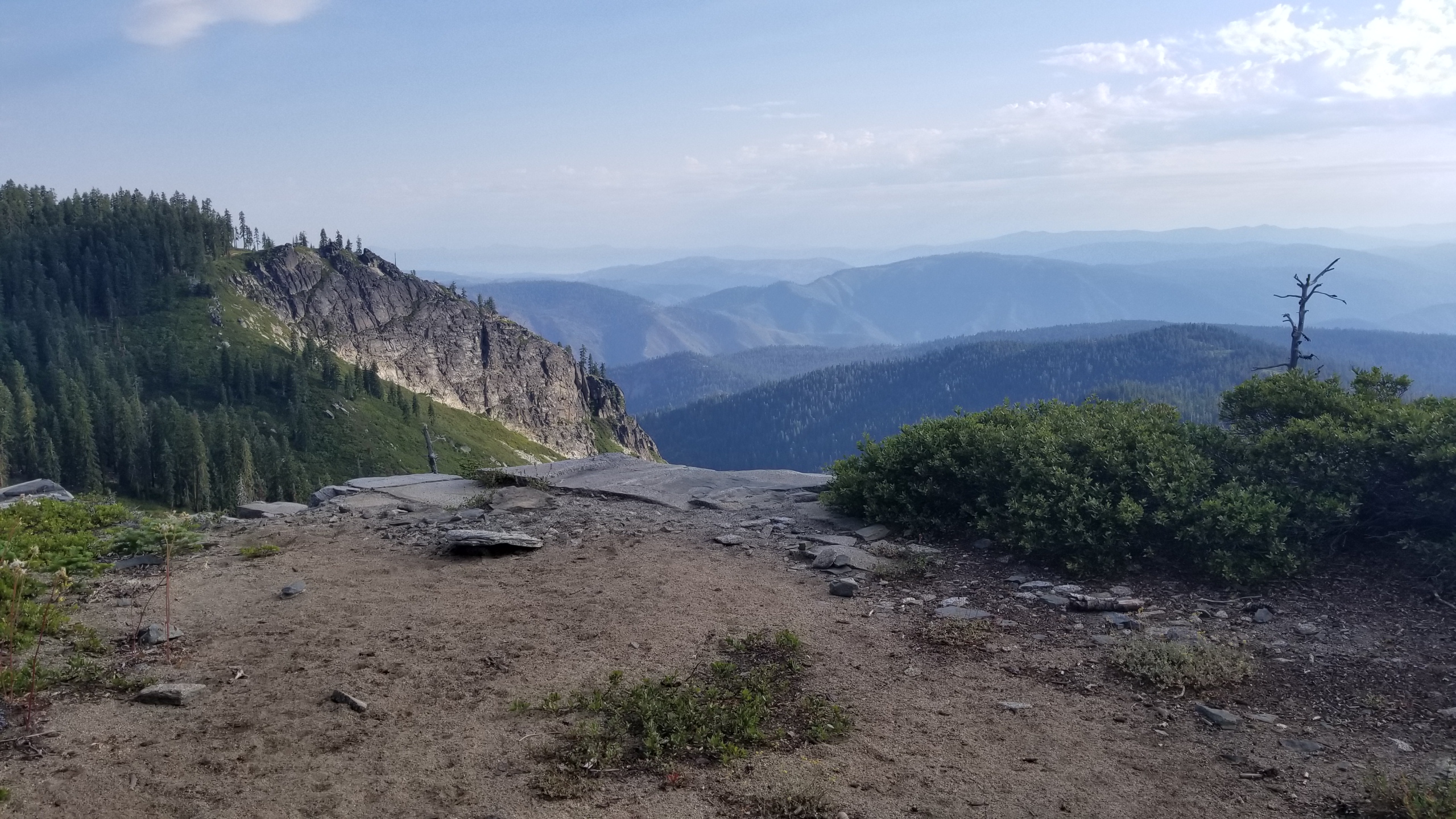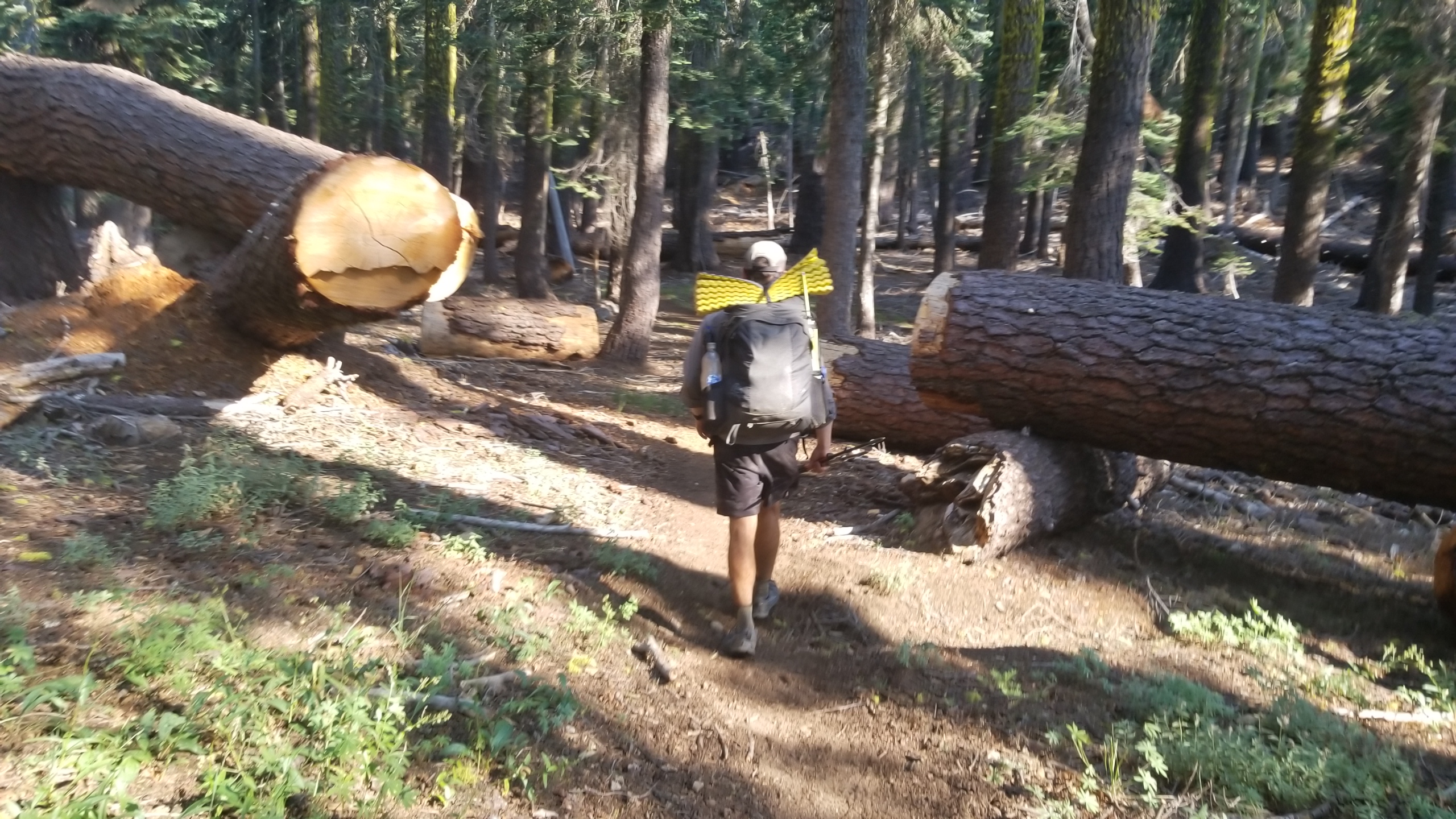 It was time to move and I boogied on up the rest of the hill. Finally the forest gave way to long vistas and I could see some granite ourcroppings with ranges of pine covered mountains in all directions! I could even see some snow on a far peak to the north, I was curious if it was shasta, then hiked on. Twisting through the open brush covered terrain I finally made it to the dropoff towards Belden and started down. I saw Vincent and a few other hikers as I decended. The heat started to rise and by the time both Vincent and I got to the bottom, it was roasting!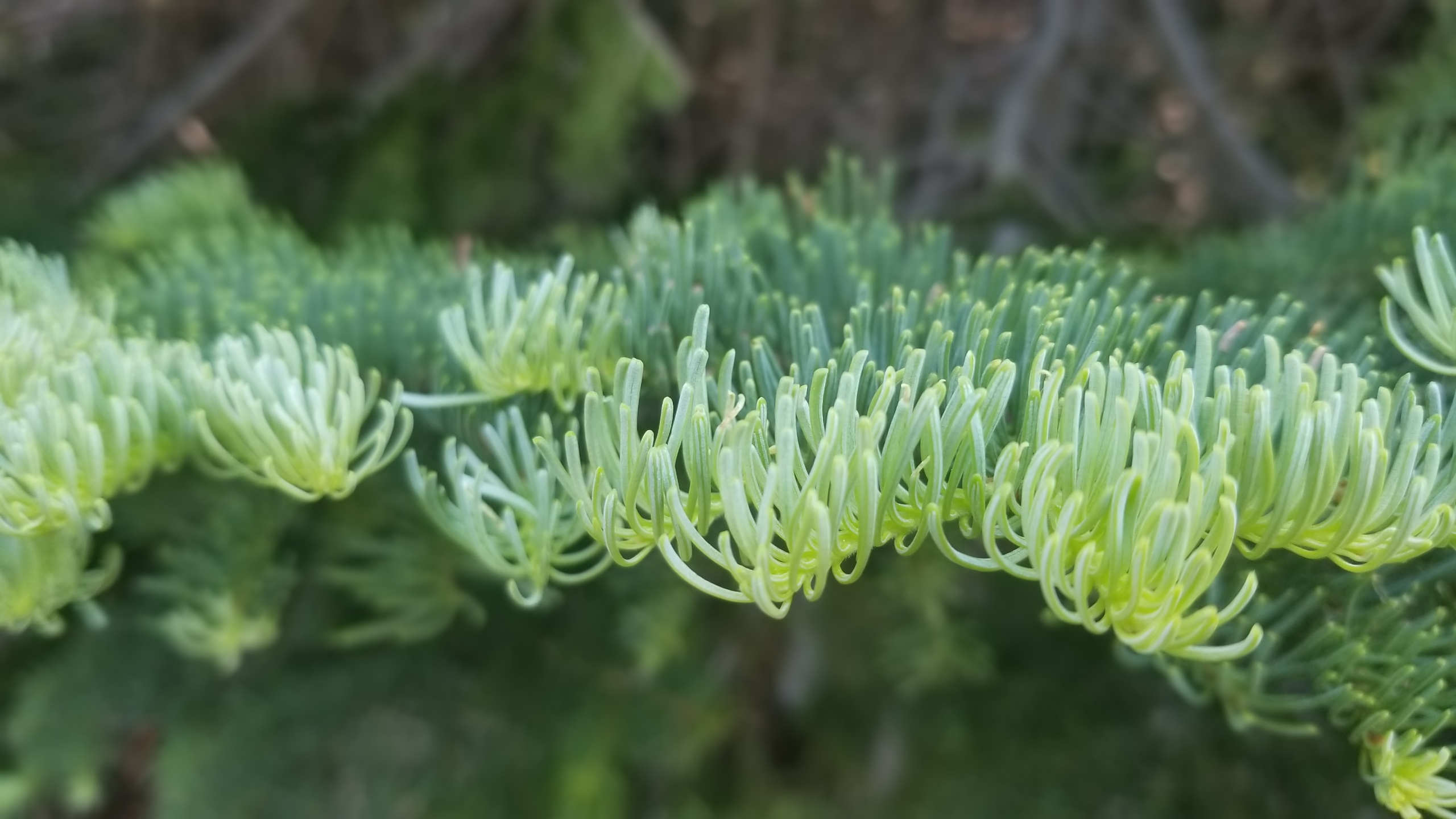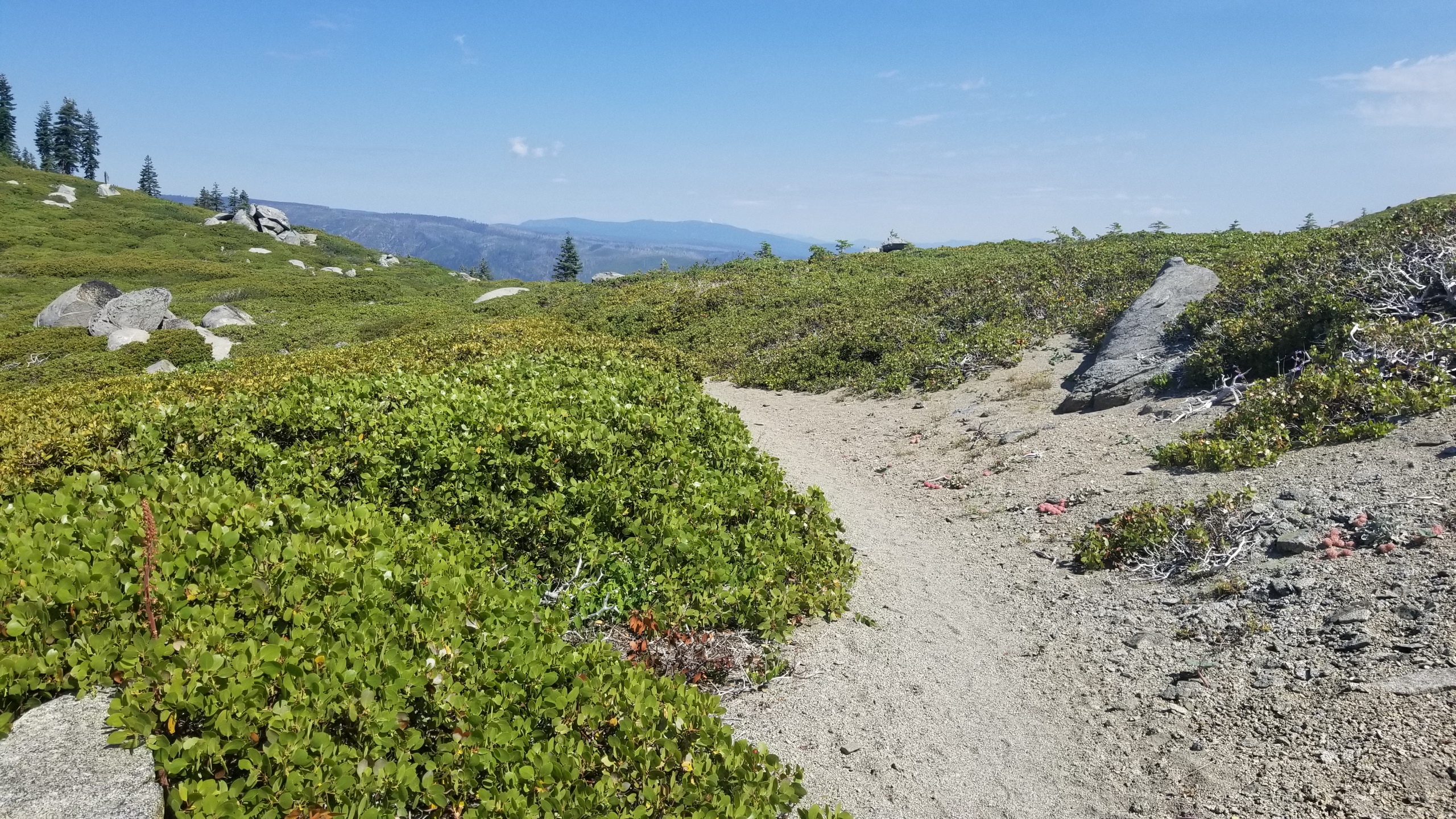 On the walk into town, we saw this very cool tiny house, build on the back of an old ford. Big glass windows, hardwood floores, and a huge queen sized mattress pulled the whole thing together. It was pretty cool! Once we reached the resturant nd gneral store, we re-uped on food, grabbed some lunch and a beer for the road. After a quick nap and some time with our batteries plugged up, we were ready to go!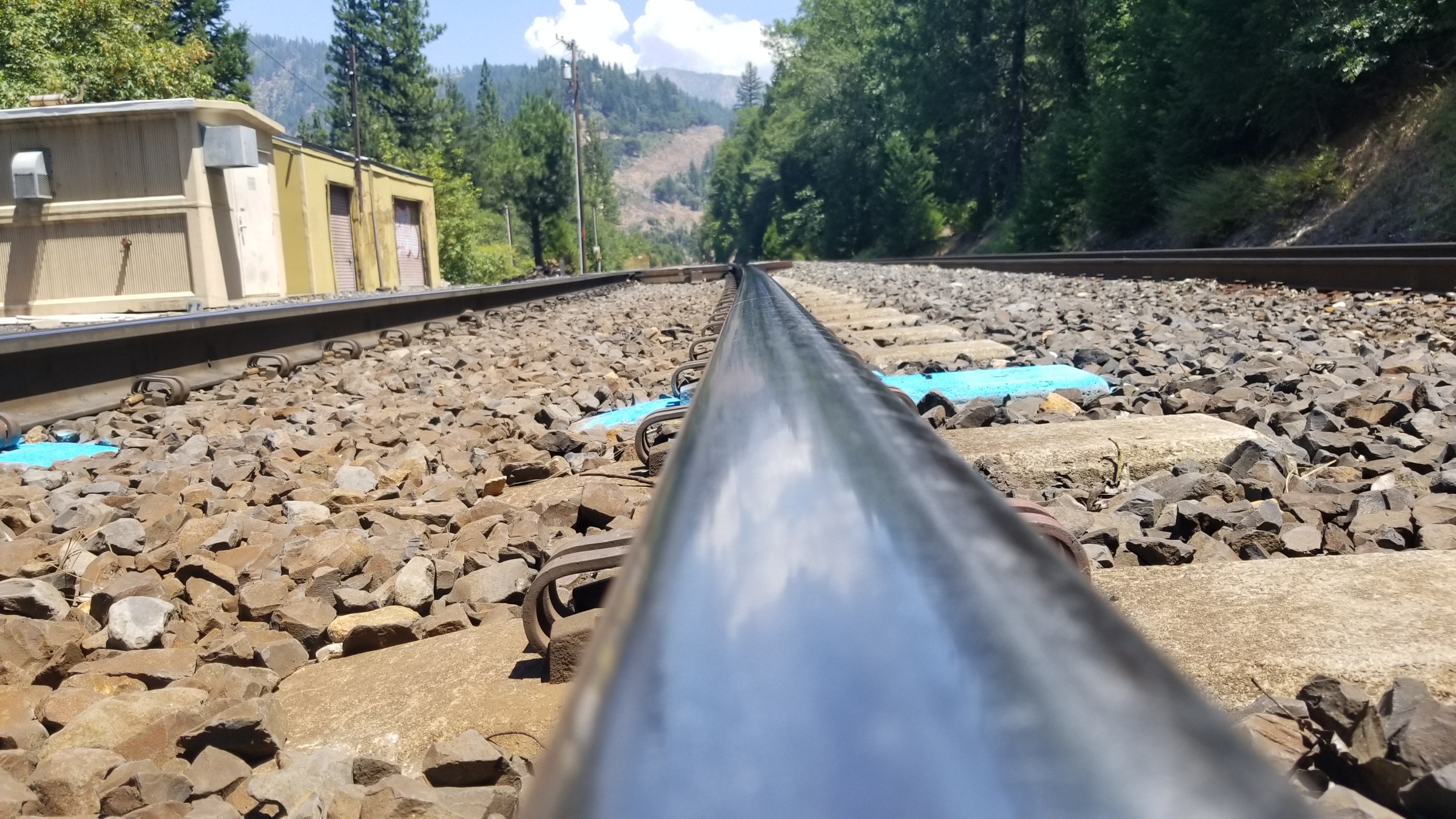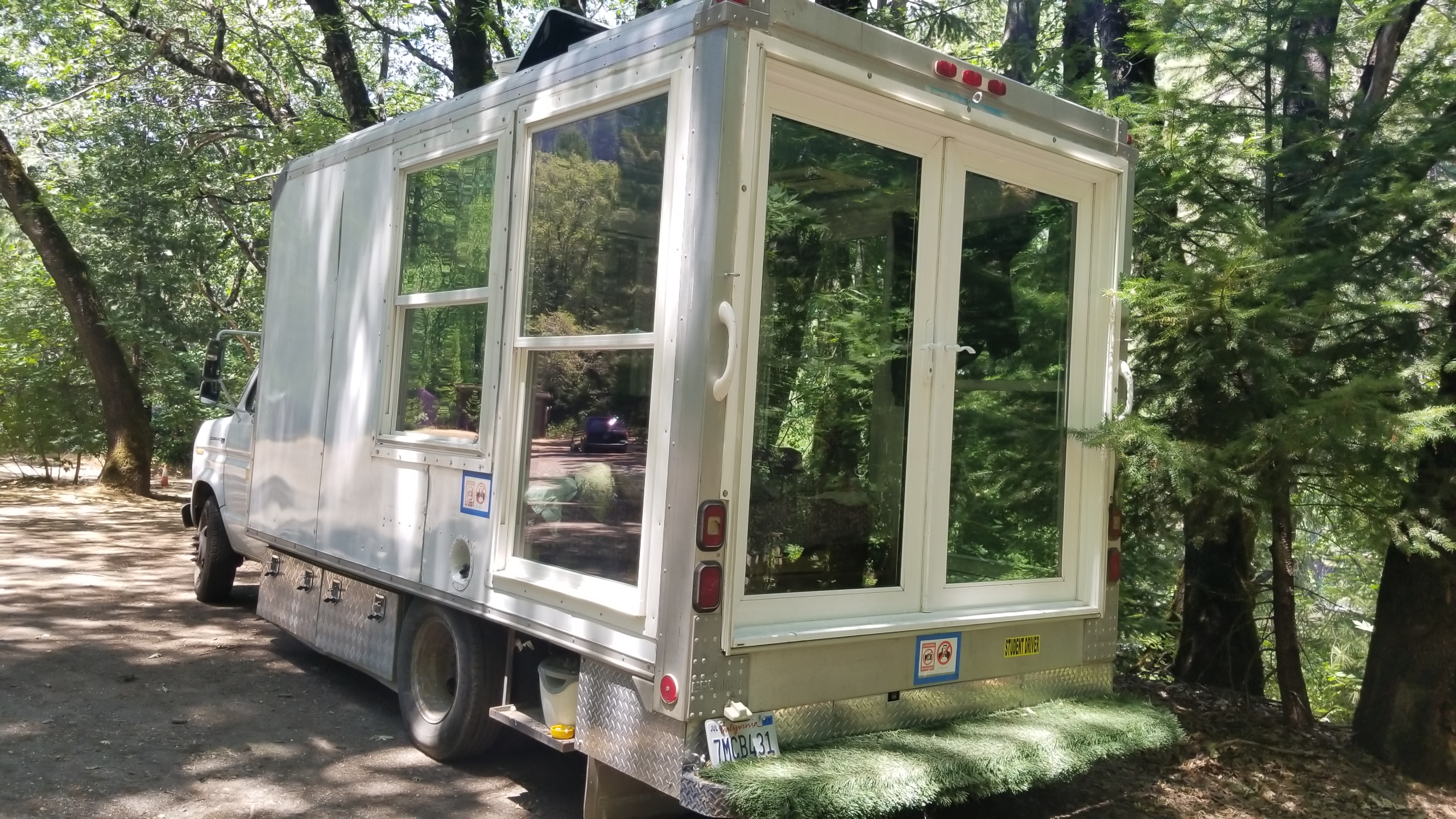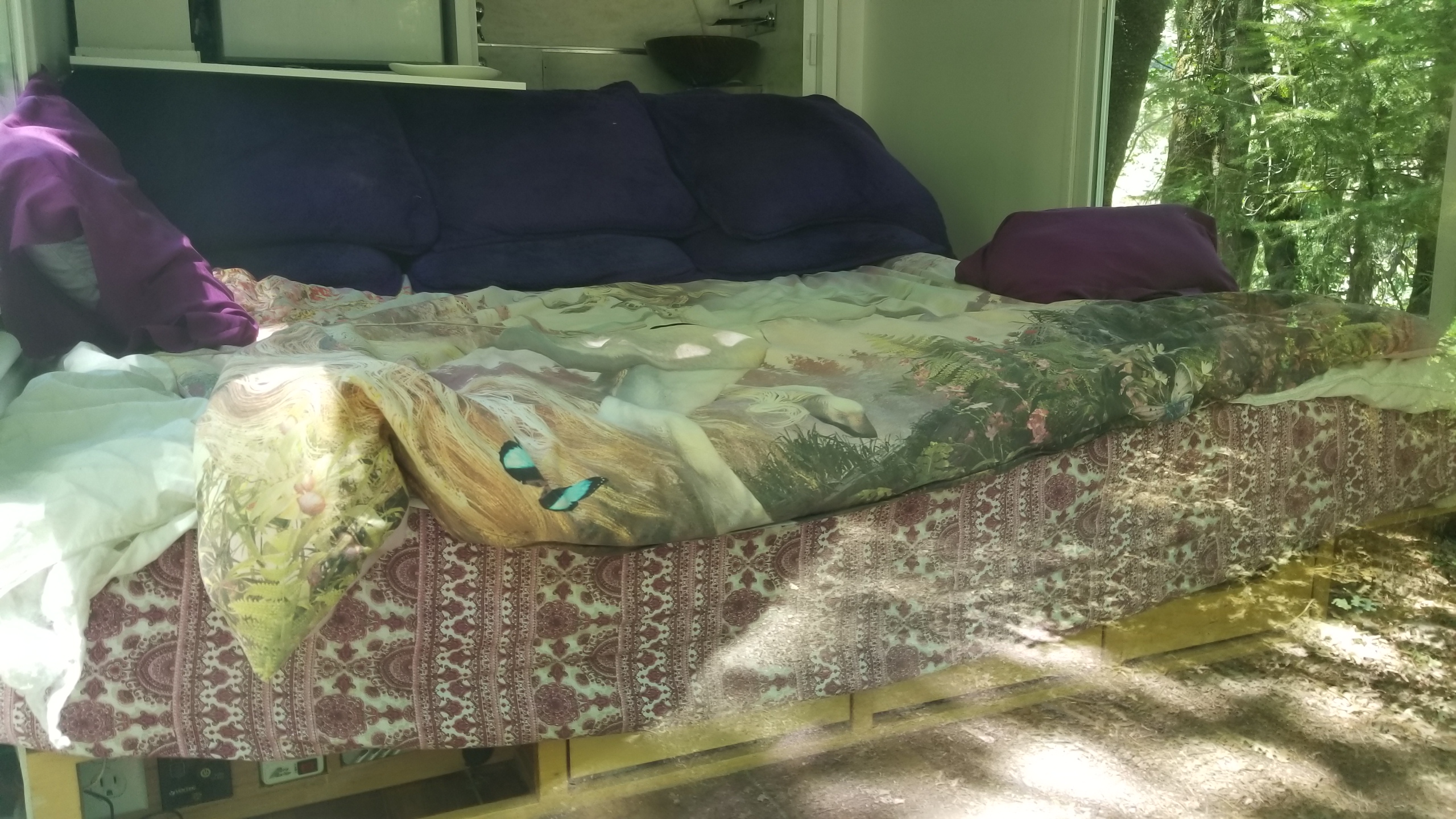 We pressed on, it was 5pm and we hoped to get 8 miles in before camp. The heat was on, and we were both determined to make good time! We trekked on, first just skirting the trail that followed the river, then finally turning north where the trail really started gaining quickly! It was on and we both were throwing the hammer down, keeping in sink step by step. The sun bore down on us fully and the humidity of the day didnt help. After a few miles Vincent pulled over and let me take the lead. I hit the Arizona button!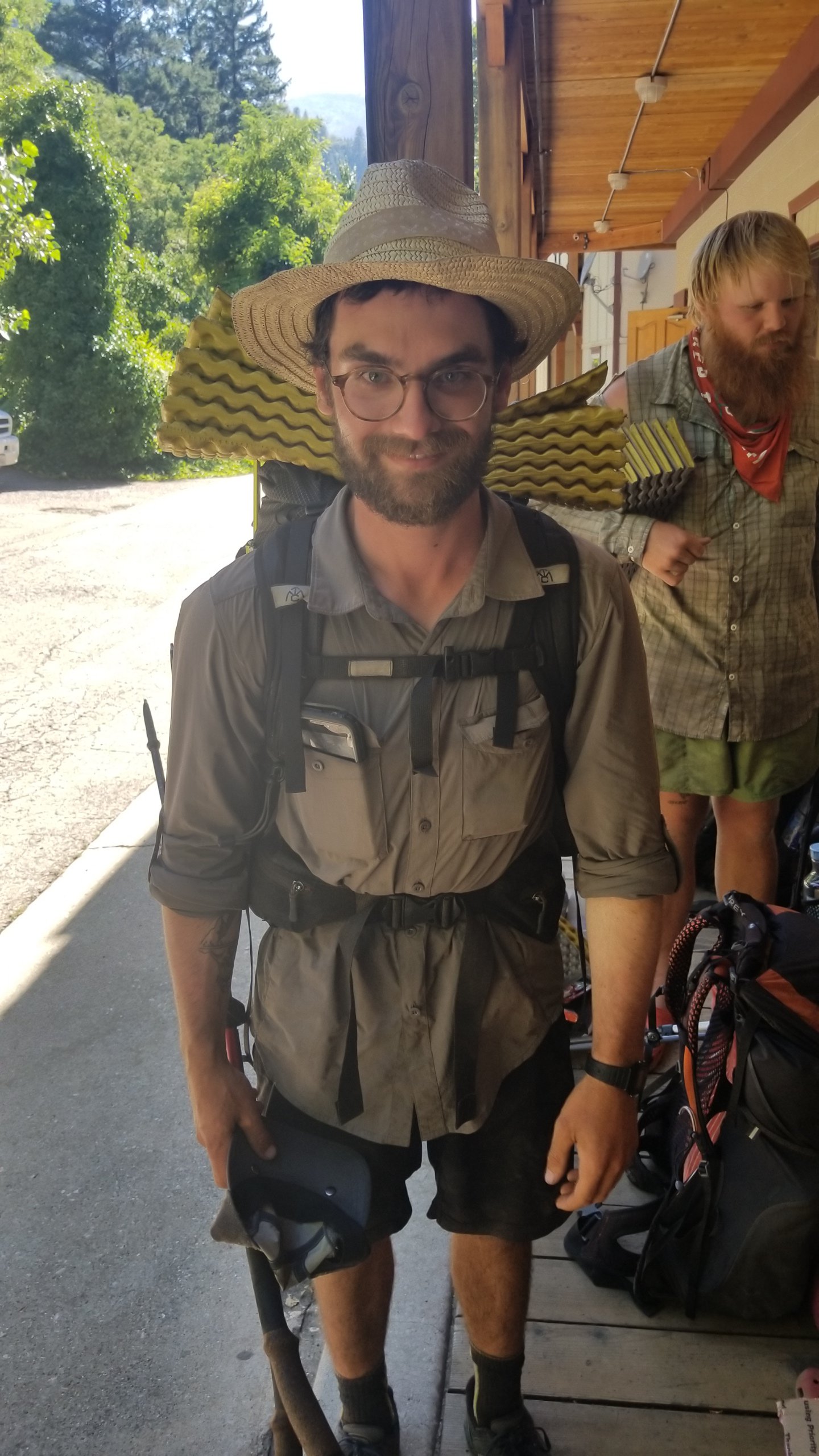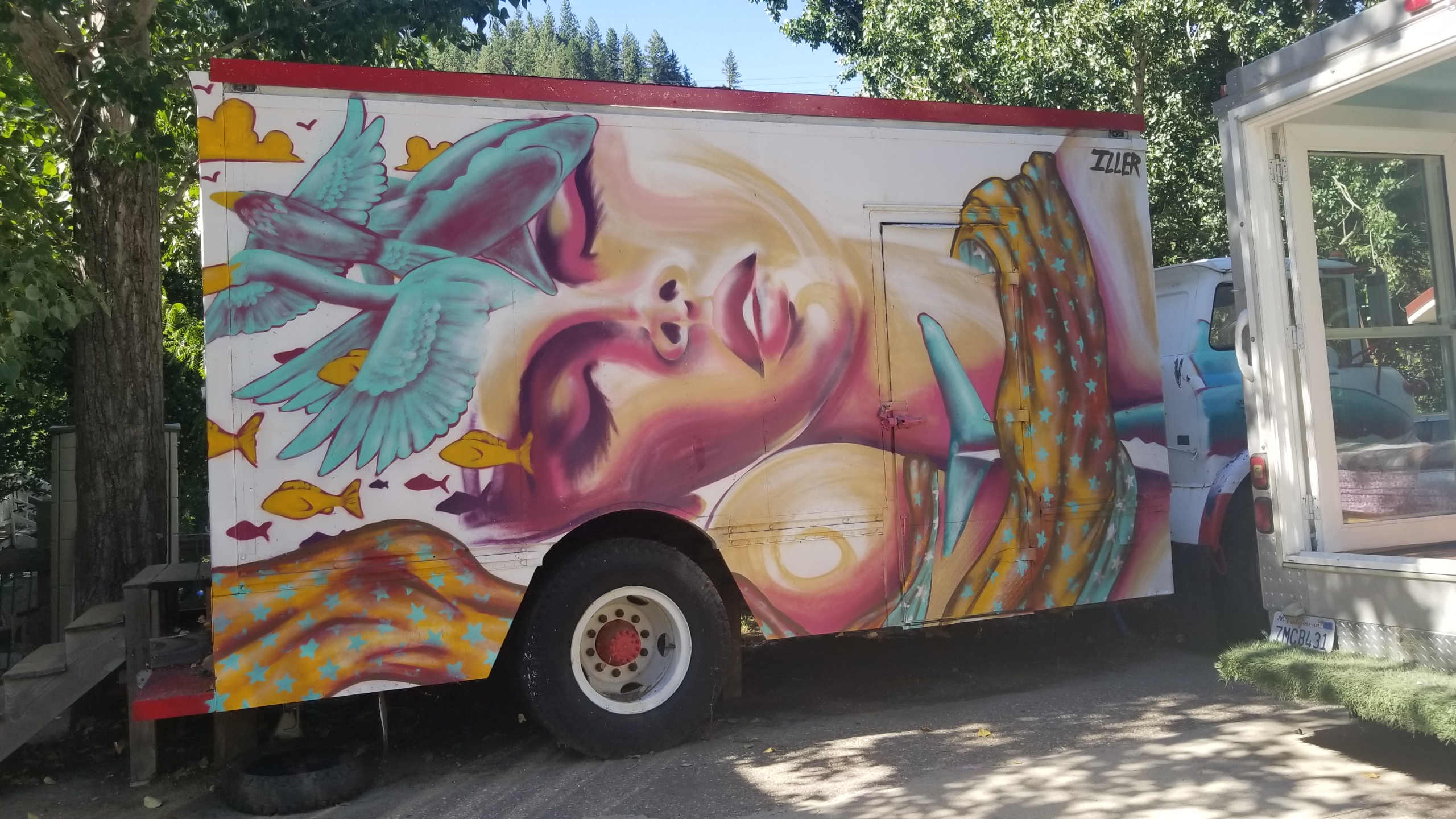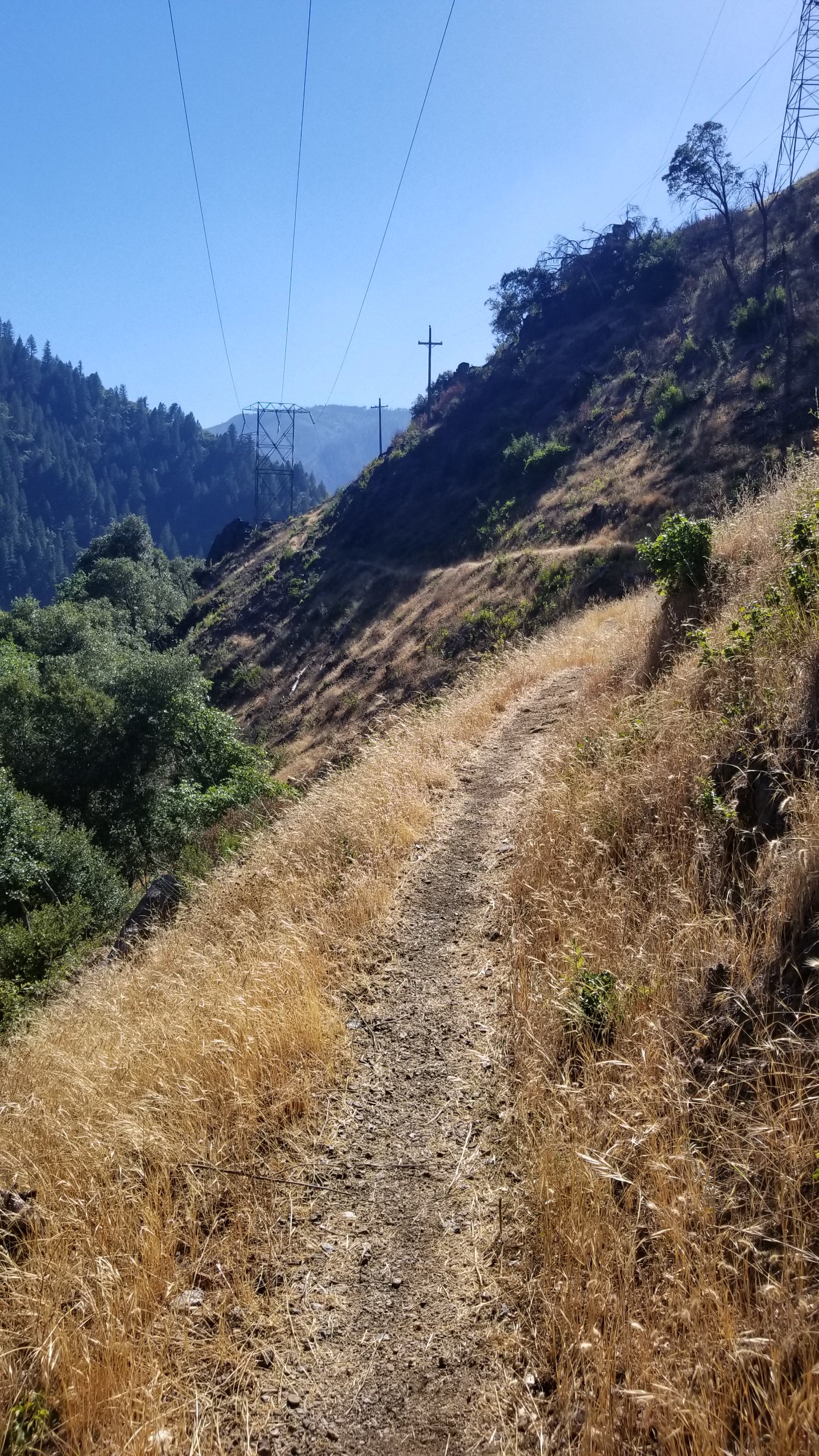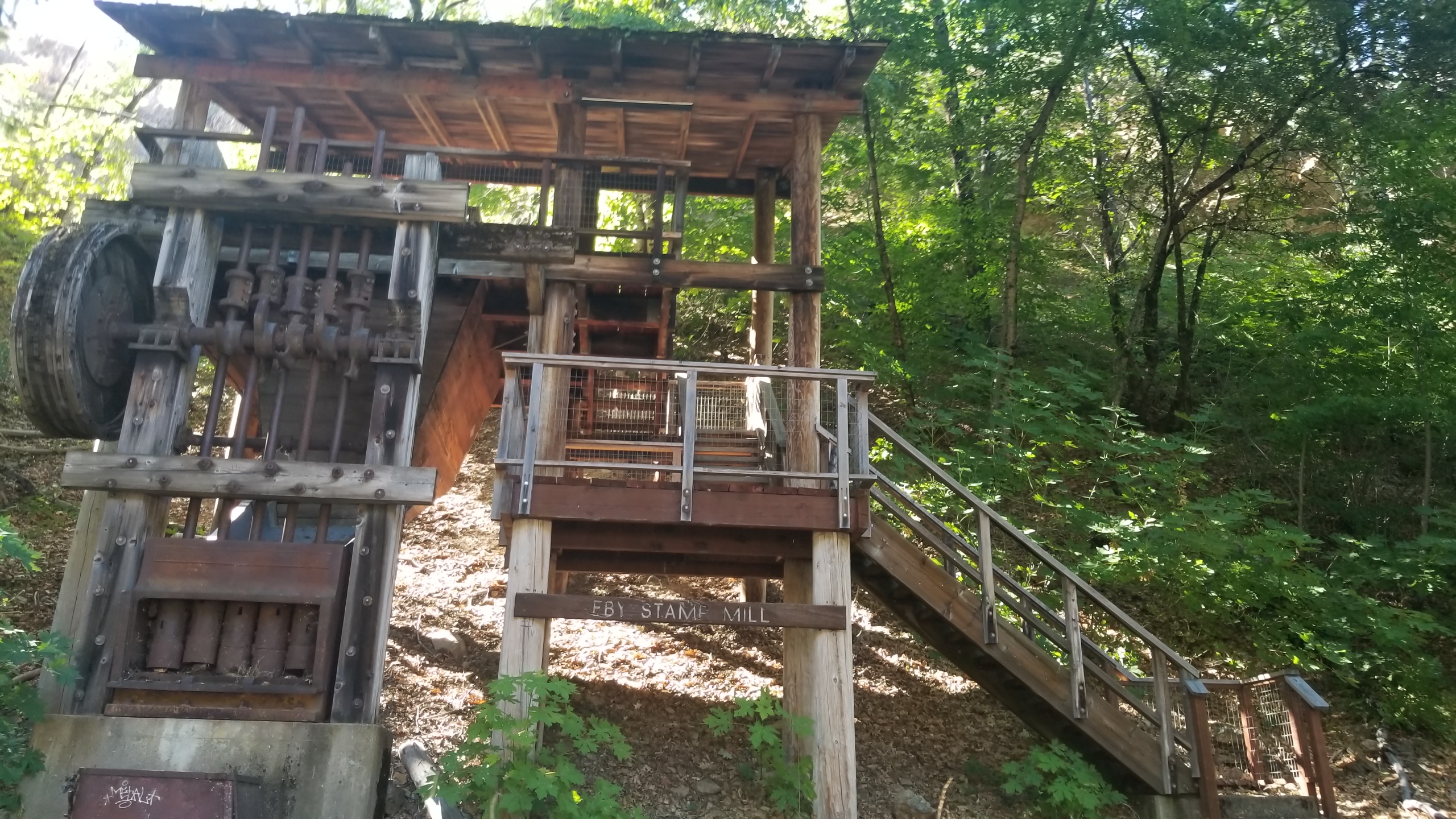 I keeped on pressing our same pace the whole way up the climb, in spite of the blistering heat. Sweaty as all het out I kept pushing, passing anyone I saw on trail. And after a while I didnt see Vincent. WE had already planned on a stopping point together, and Vincent is a strong hiker, so I didnt think twice and kept going in my groove. I trekked pn and up through the heat until finally I entered the protective canopy of the forest.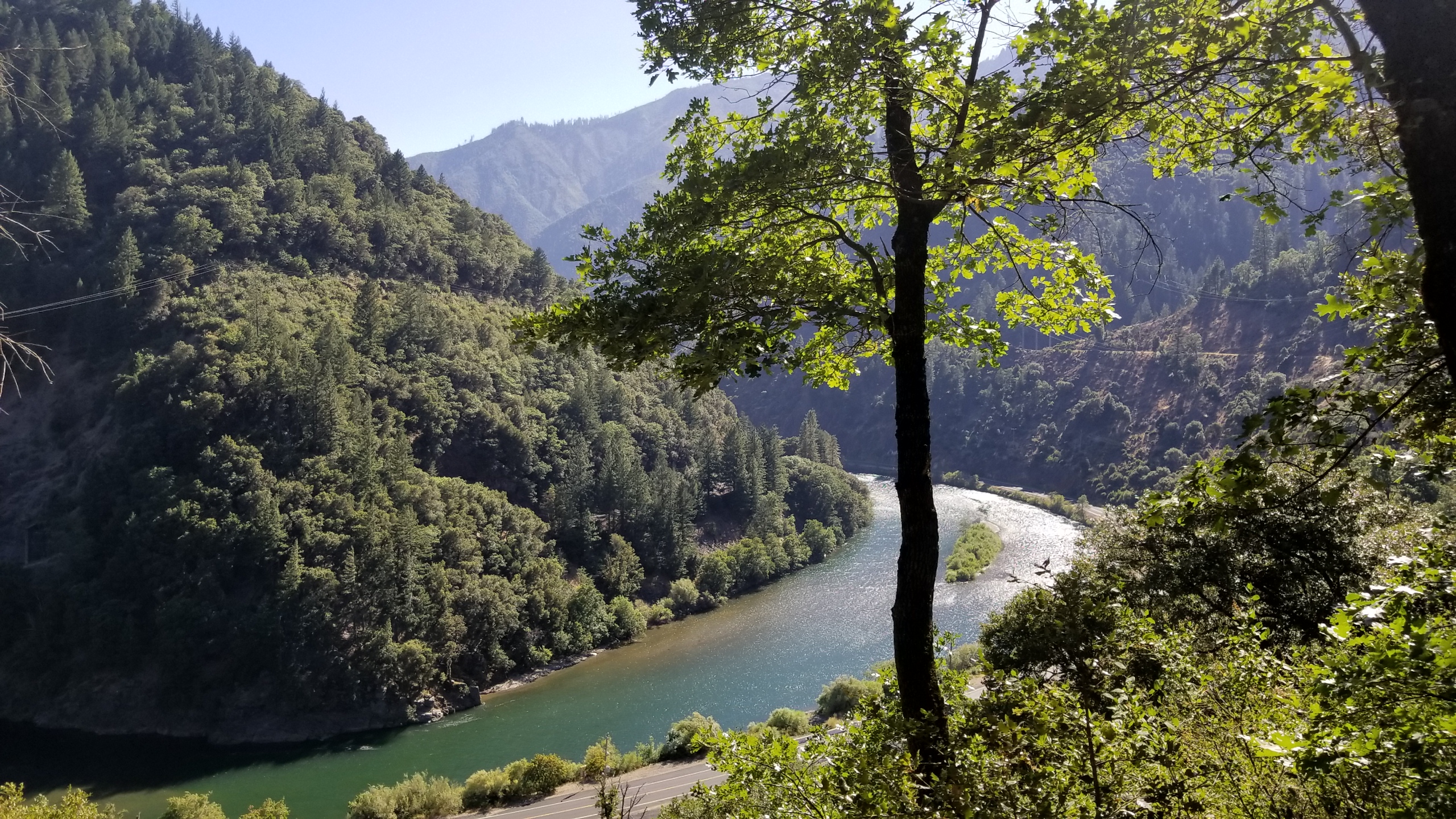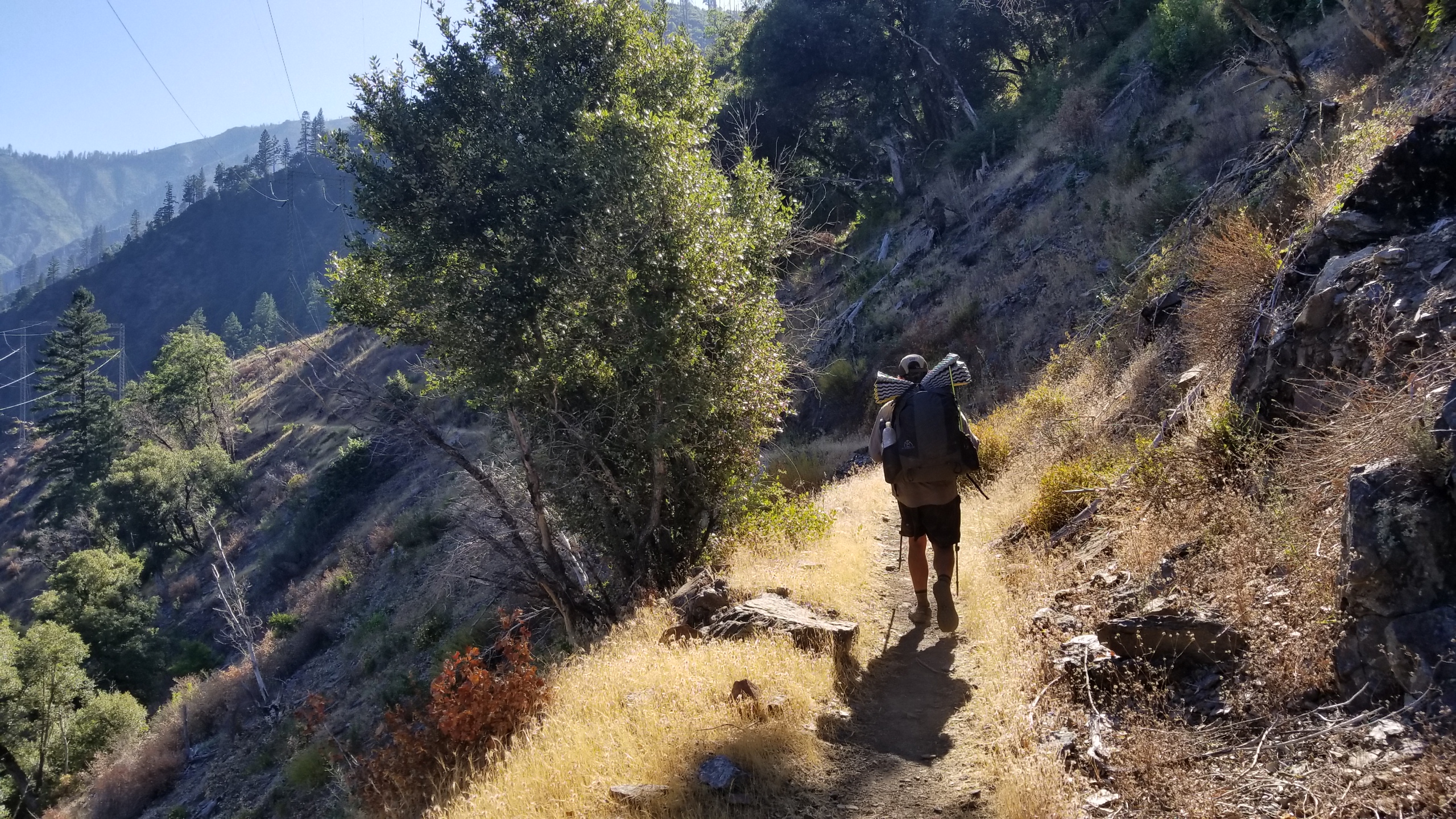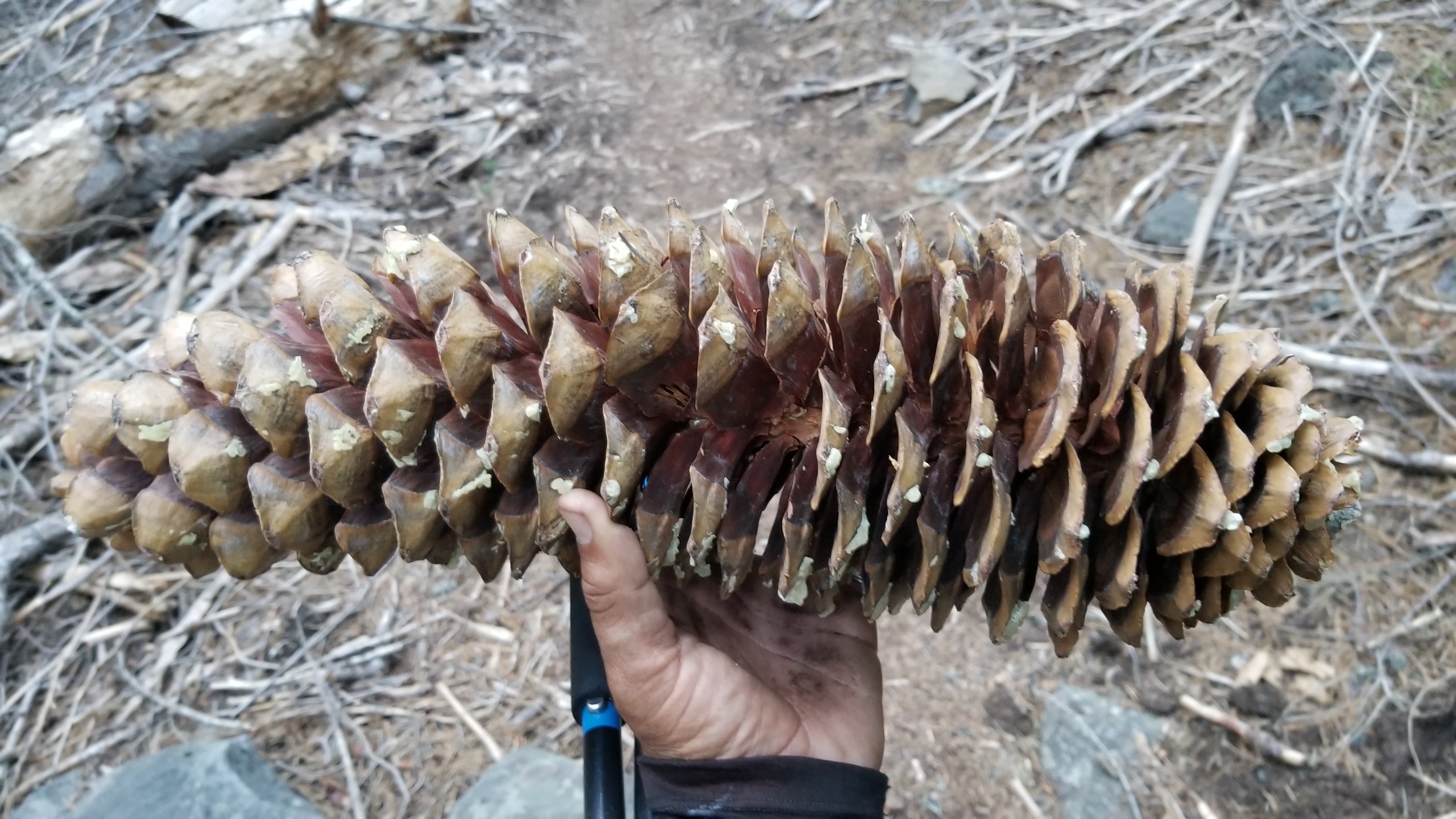 The temp cooled quickly and after grabbing some cool water by a creek flowing over the trail, I felt my heat lower. It felt good to trek solo and I rambled through the pretty woods. Ferns, moss, trees of all sorts, it really was a little slice of paradise! I kept trekking until finally I had reached my camp for the evening. I set up tent and waited for my friend. One German and 2 Polocs came into came, but no Vincent. I cooked dinner, stretched, and chatted with my new friends over dinner. Still no Vincent. I hope he didnt get sick on the hike up, or worst twist an ankle. I guess no sense in worrying until I see him next. Finslly in bed I dozed off, tired to the core, looking forward to another great day!