6.13.18
We woke early, eager to gain Selden Pass and get to VVR. There was no sign of the killer mosquitoes we encountered the night before as I poked my head out of the tent in anticipation. Happy let out of camp first, then me, leaving Sissyphus and Ladybug not far behind.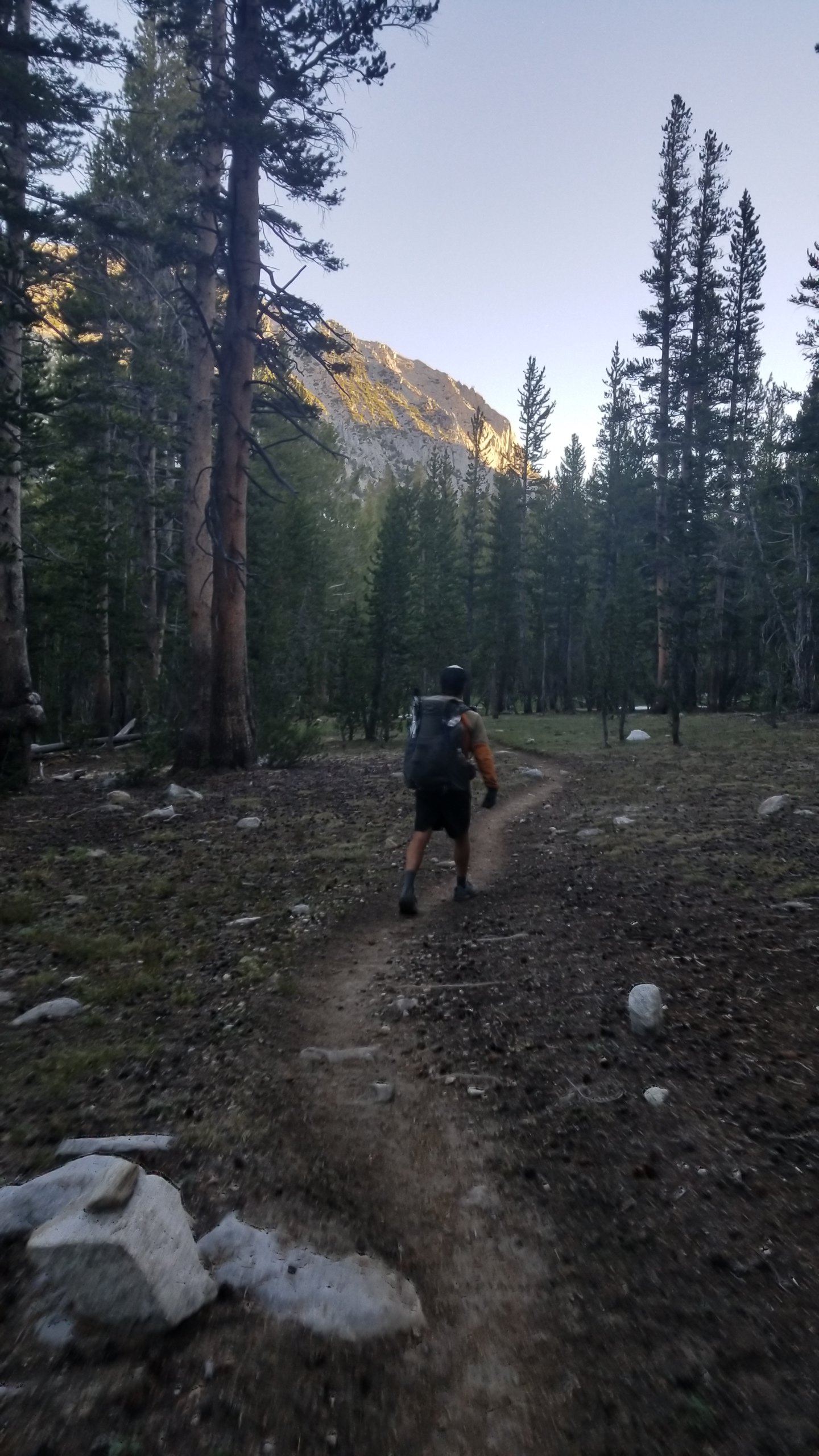 We bounded up the trail in the cool morning before the sun shown down on the west side of the pass. Gorgeous mountain lakes laid dorment and we enjoyed the mirror reflections in them as we passed. Soon Ladybug and Sissyphus caught up and the we pushed up the pass together. Dodging creeks and navigating snow patches, we followed switchback after switchback until we finally topped the pass! The rolling stones (a 10-12 person group) were hanging at the top and Weezer (the girl we helped get up Mt. Whitney) was ecstatic to see us! "Hey guys!" She exlaimed and went on to say how she told her group and we had been labeled Wezzers Whitney Booys. We were glad to meet back up and we said hey to the group and snapped a few pictures over the pass.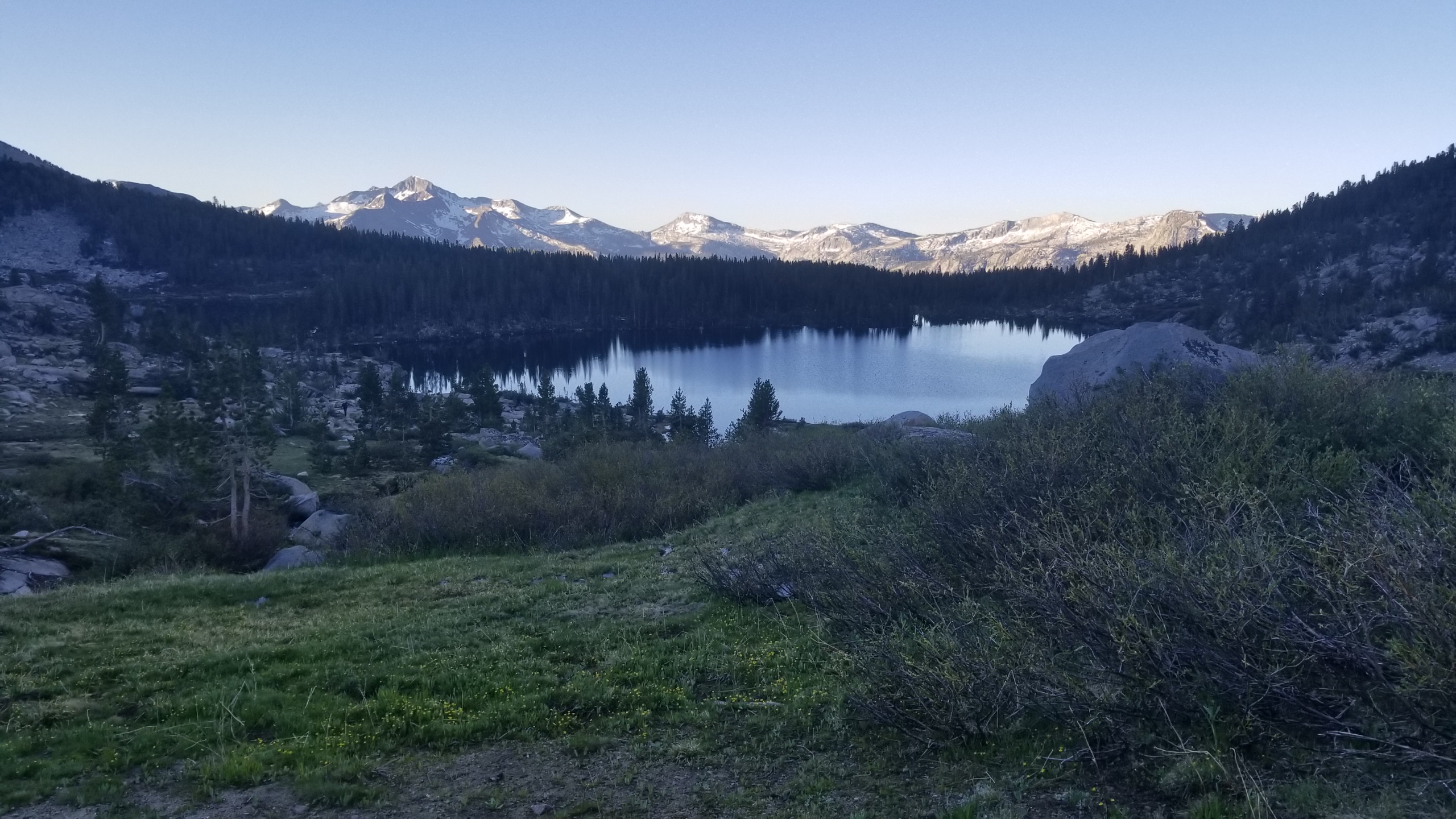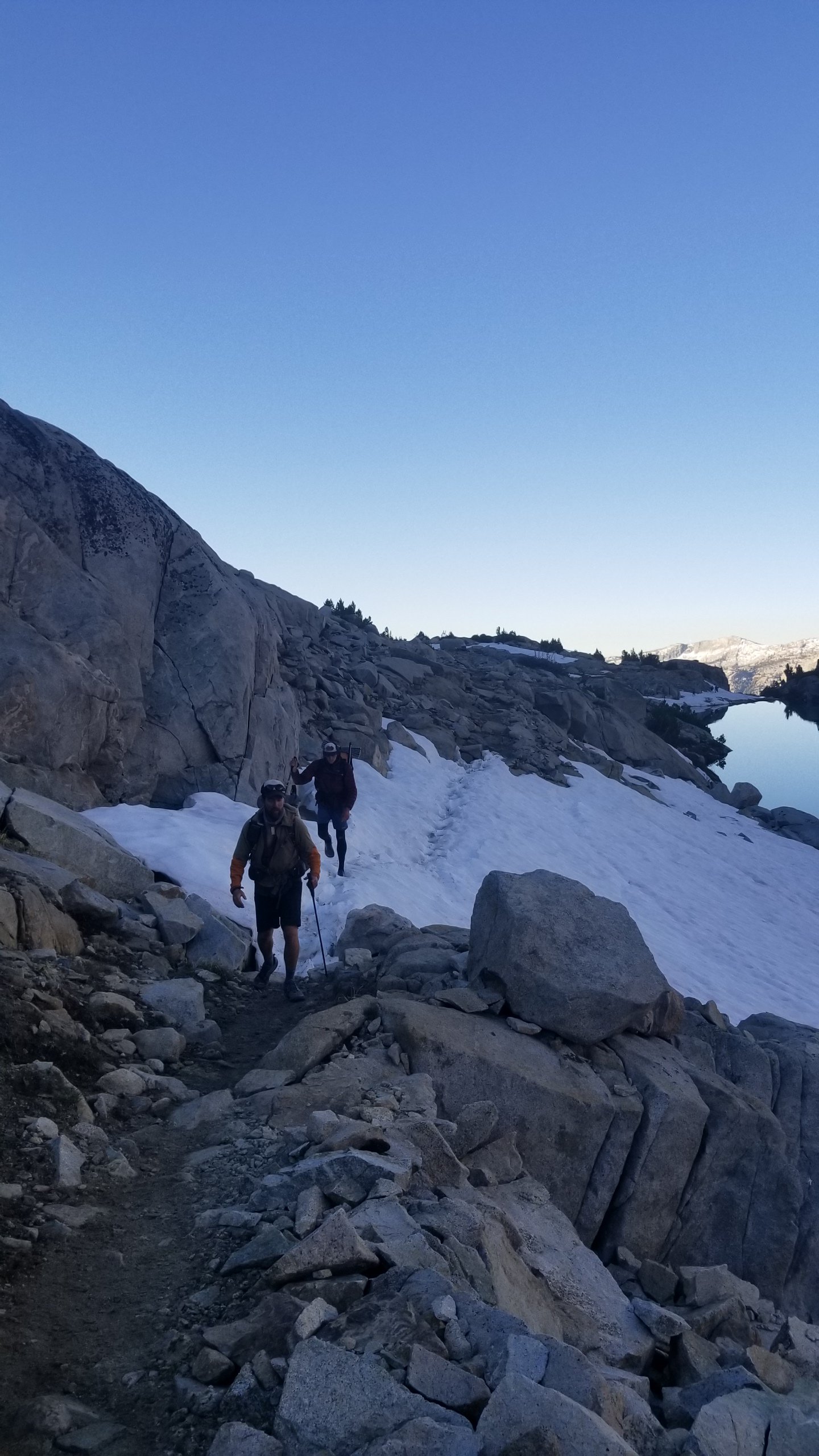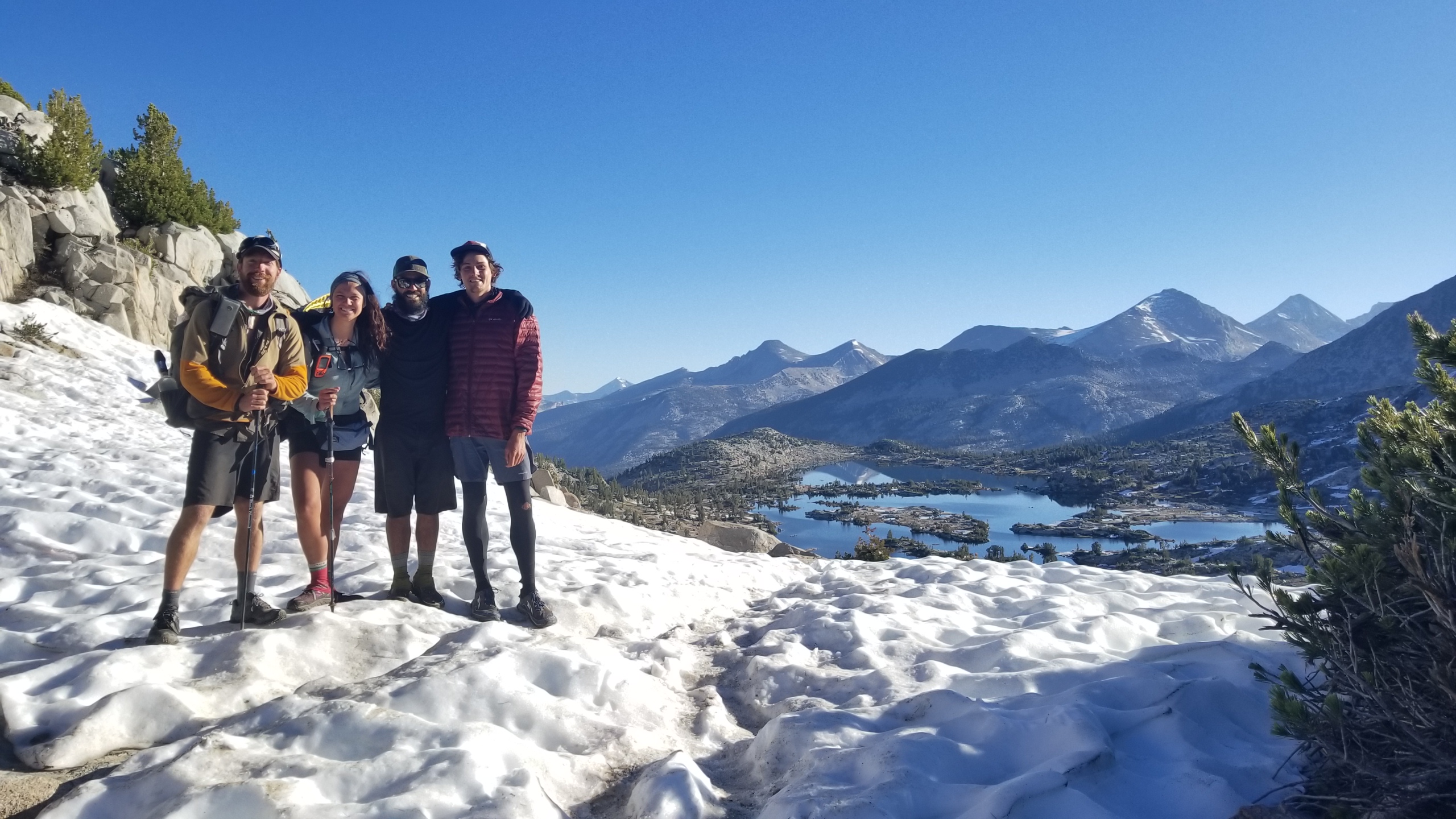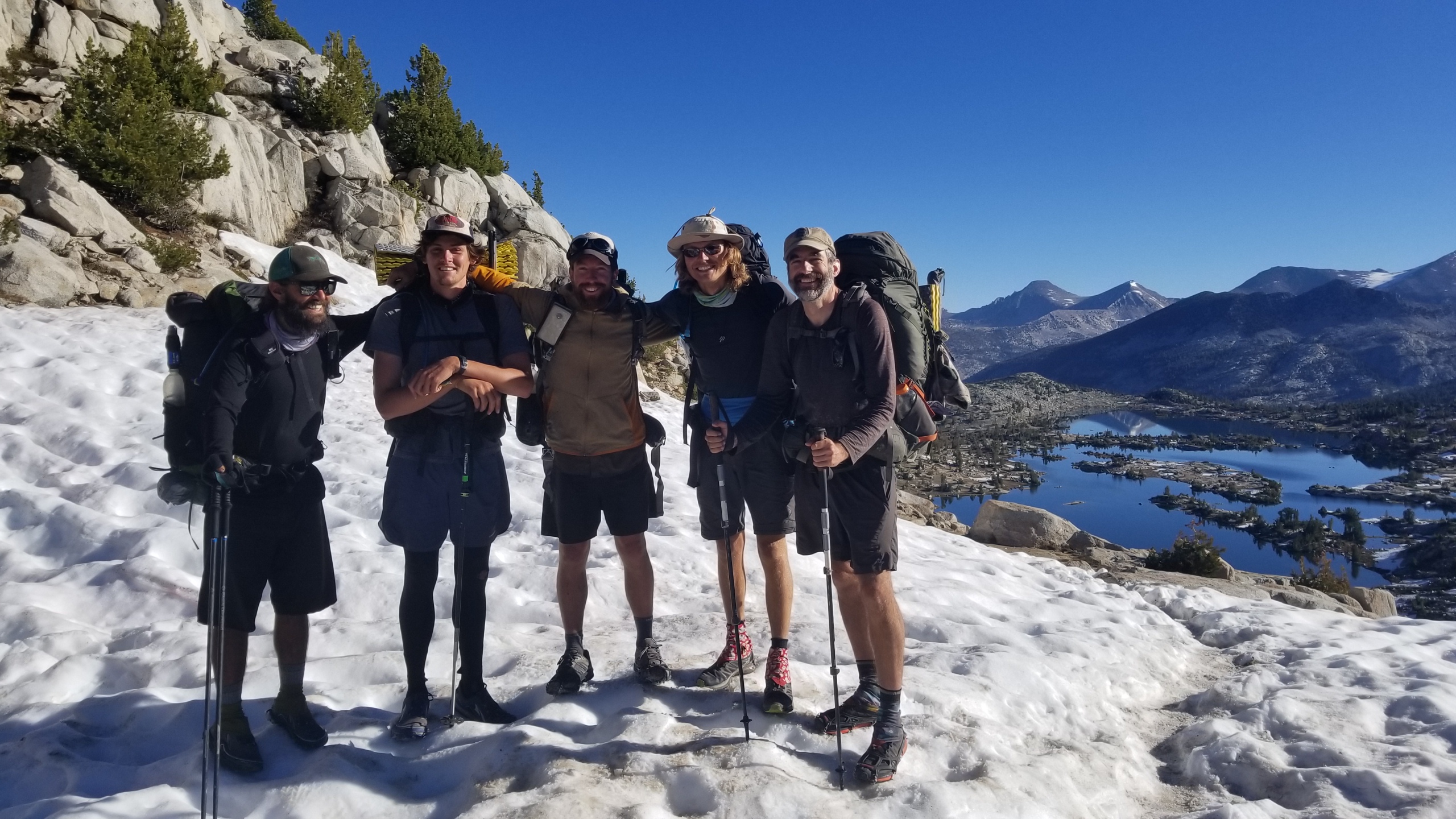 It was time to bomb on down and Ladybug headed up the charge down the snowpatched trail, skirting beautiful lakes, doding mudd pudles, and creeks overflowing the trail. It was a cool section and we meandered on until we found a great lunch spot just before the final climb. We sat in the sun on a large granit rock eating lunch and joking on about whatever came to mind. Someone realized they had signal and a few people messaged home.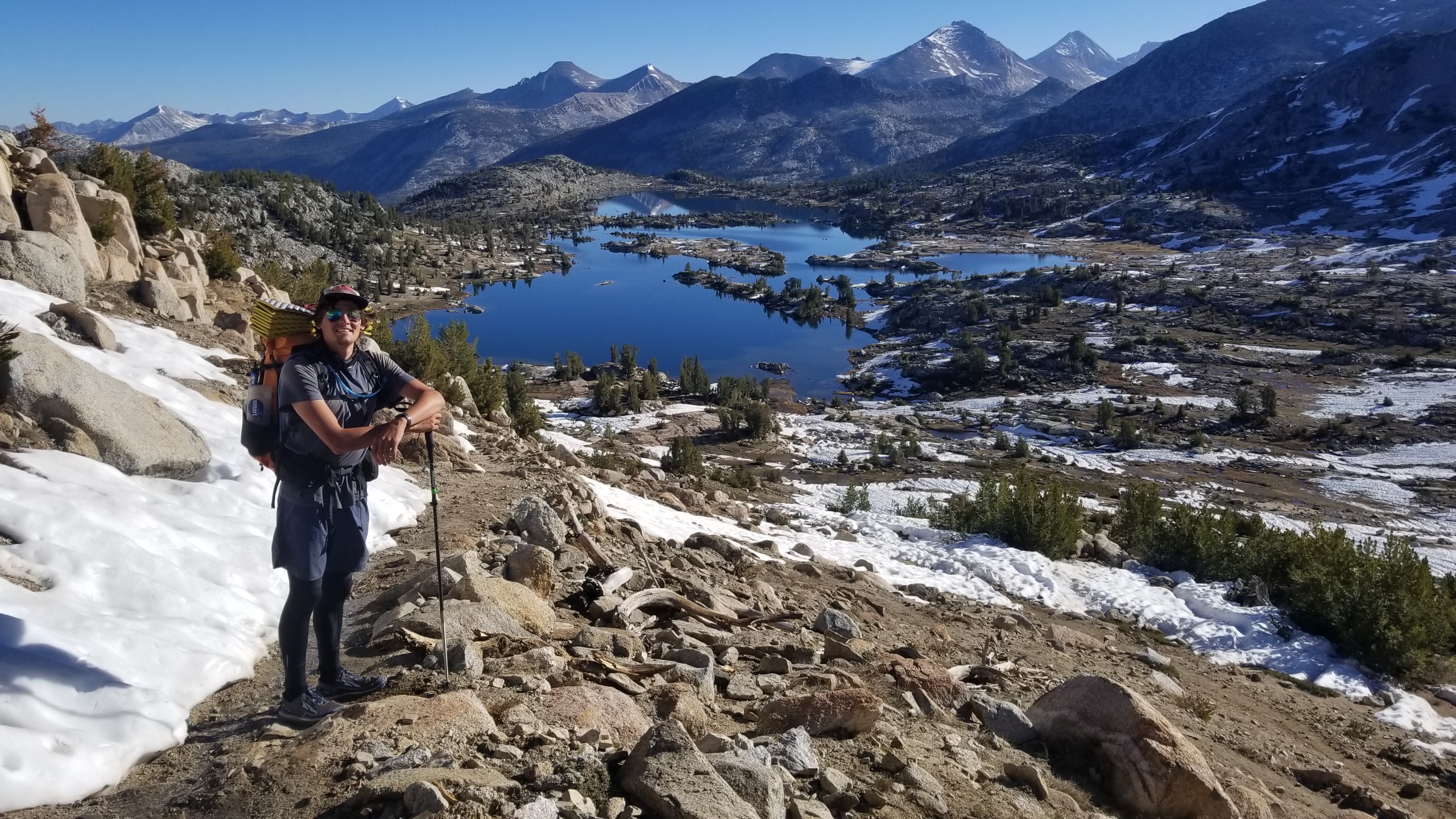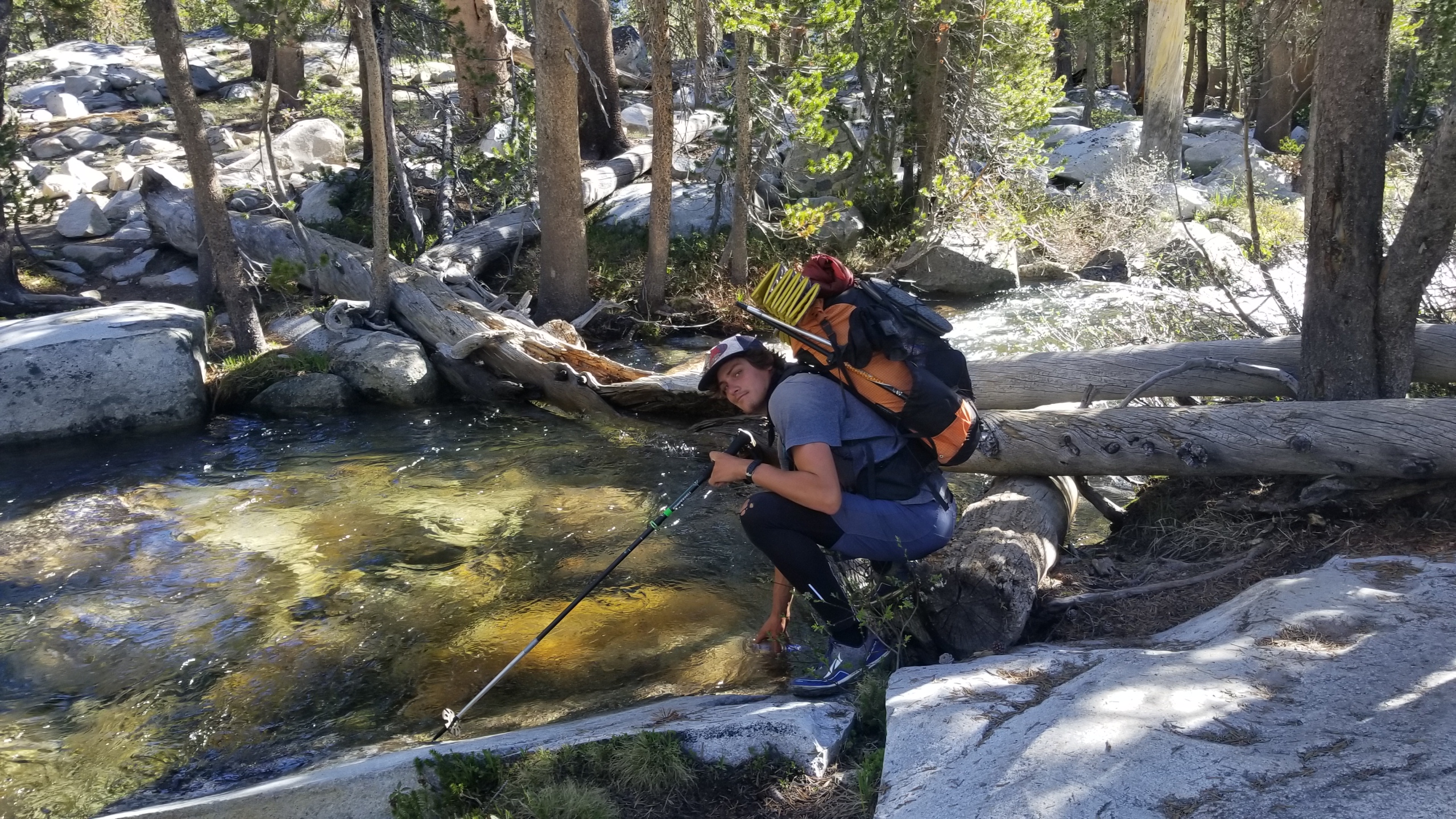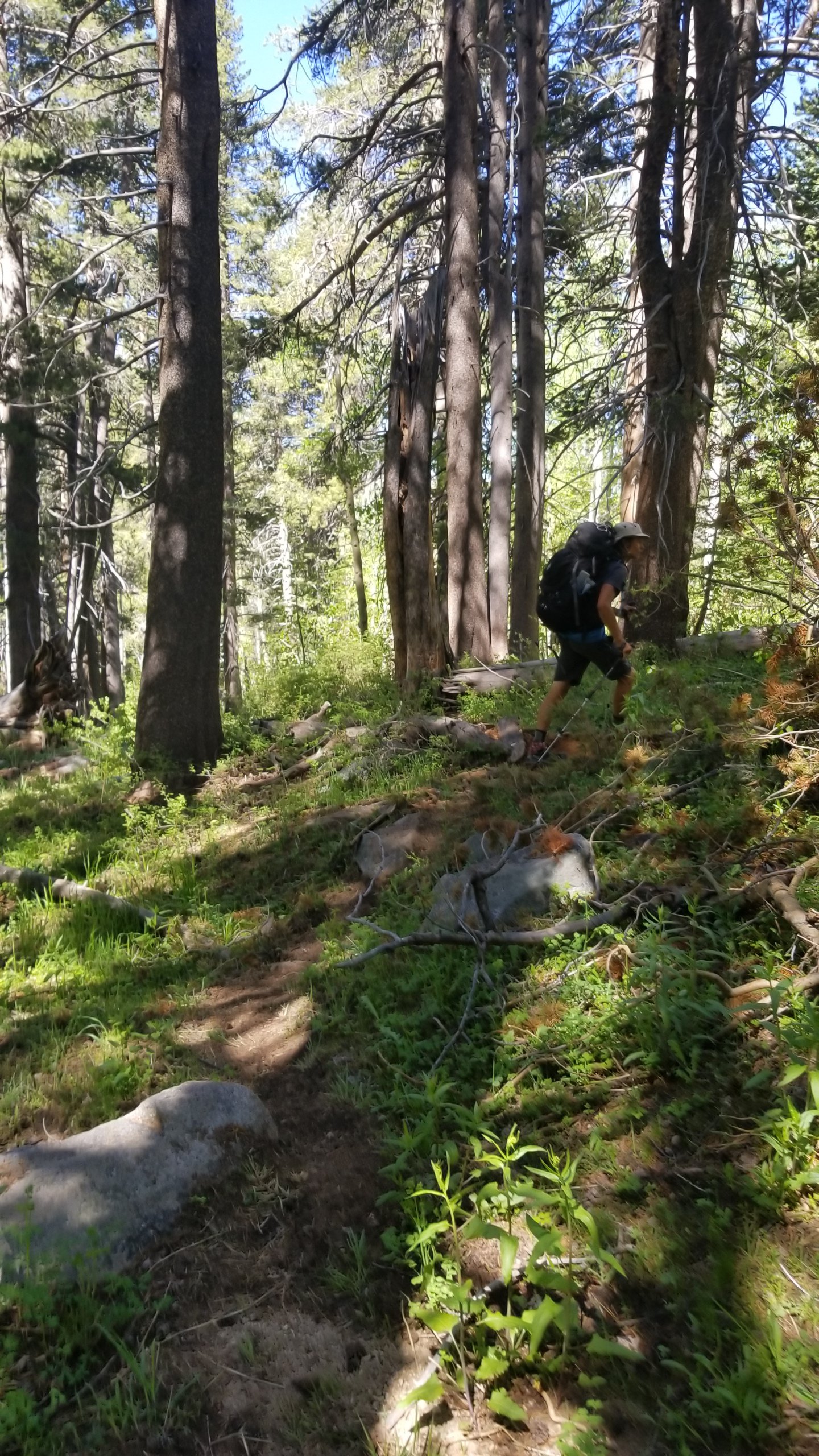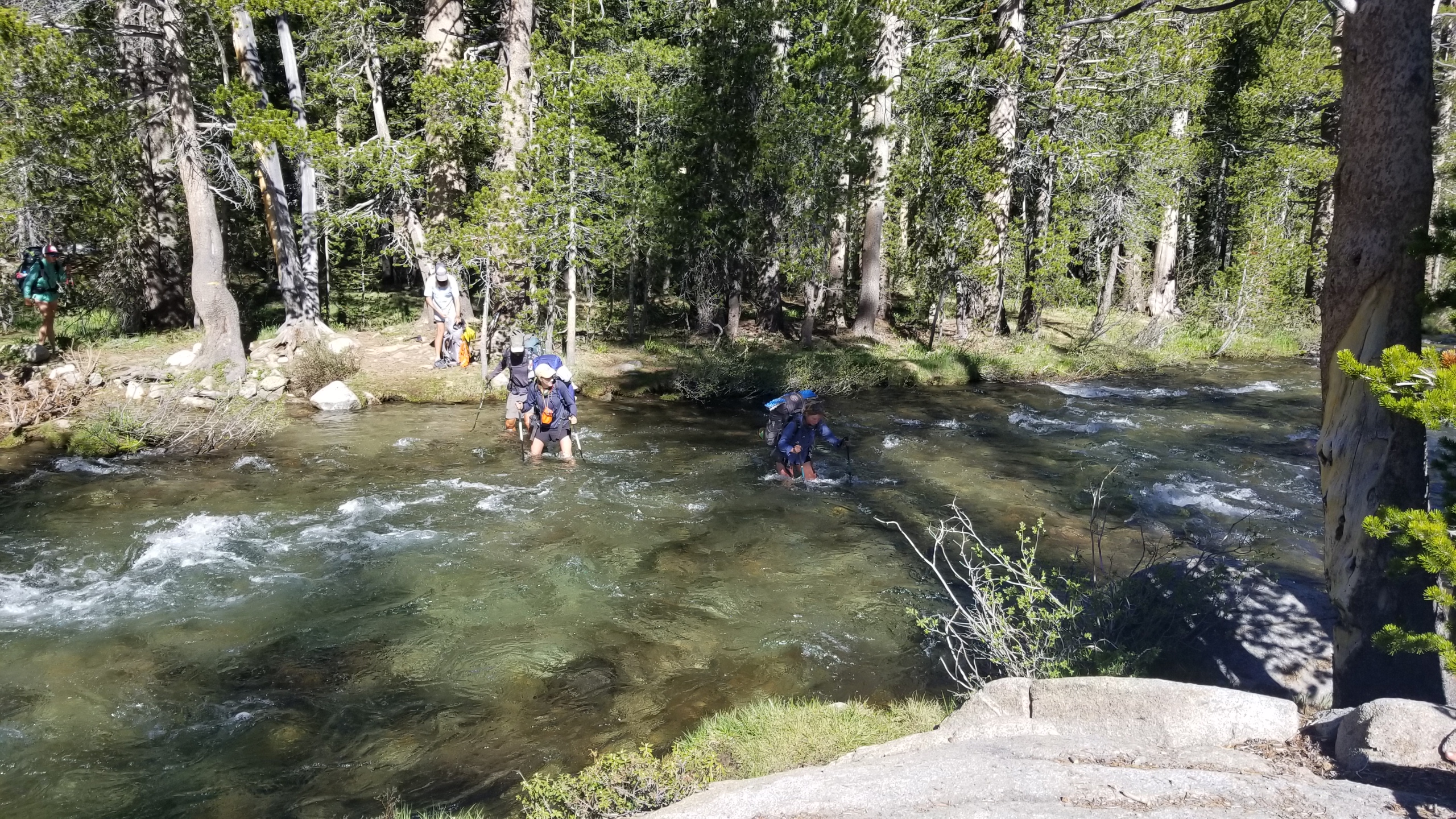 Up we were and it was time to put this baby to bed. We started up the switchbacks and really got after the gain. We chatted as we went and found out that Happy actually was the captin of the diving team in college and he went on to tell us all about his fav flips, to challenging the swim team on meets, and how he stumbled into it never diving before (a walk-on). Before we knew it we were at the top of the gain and we once again met up with the rolling stones.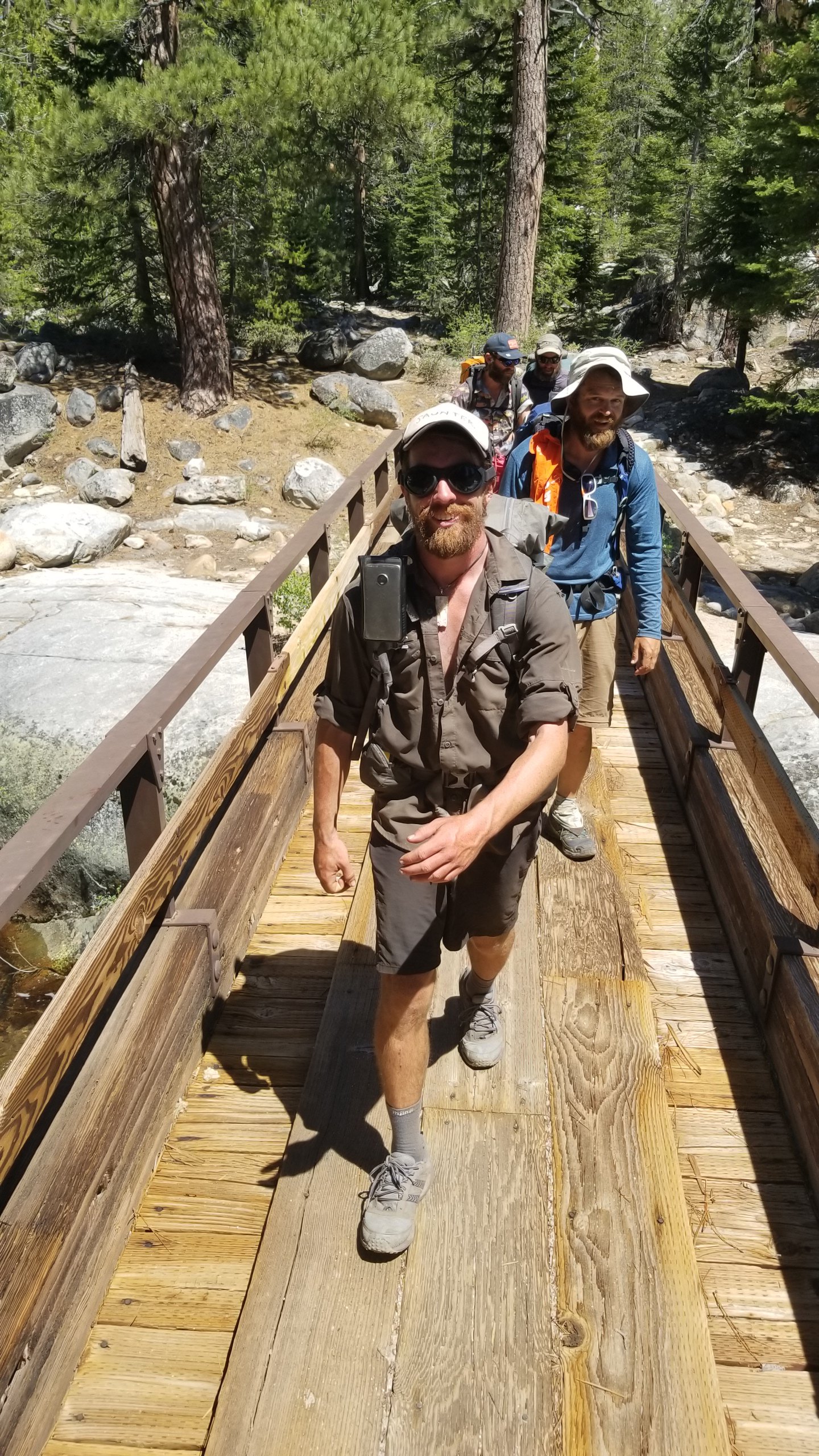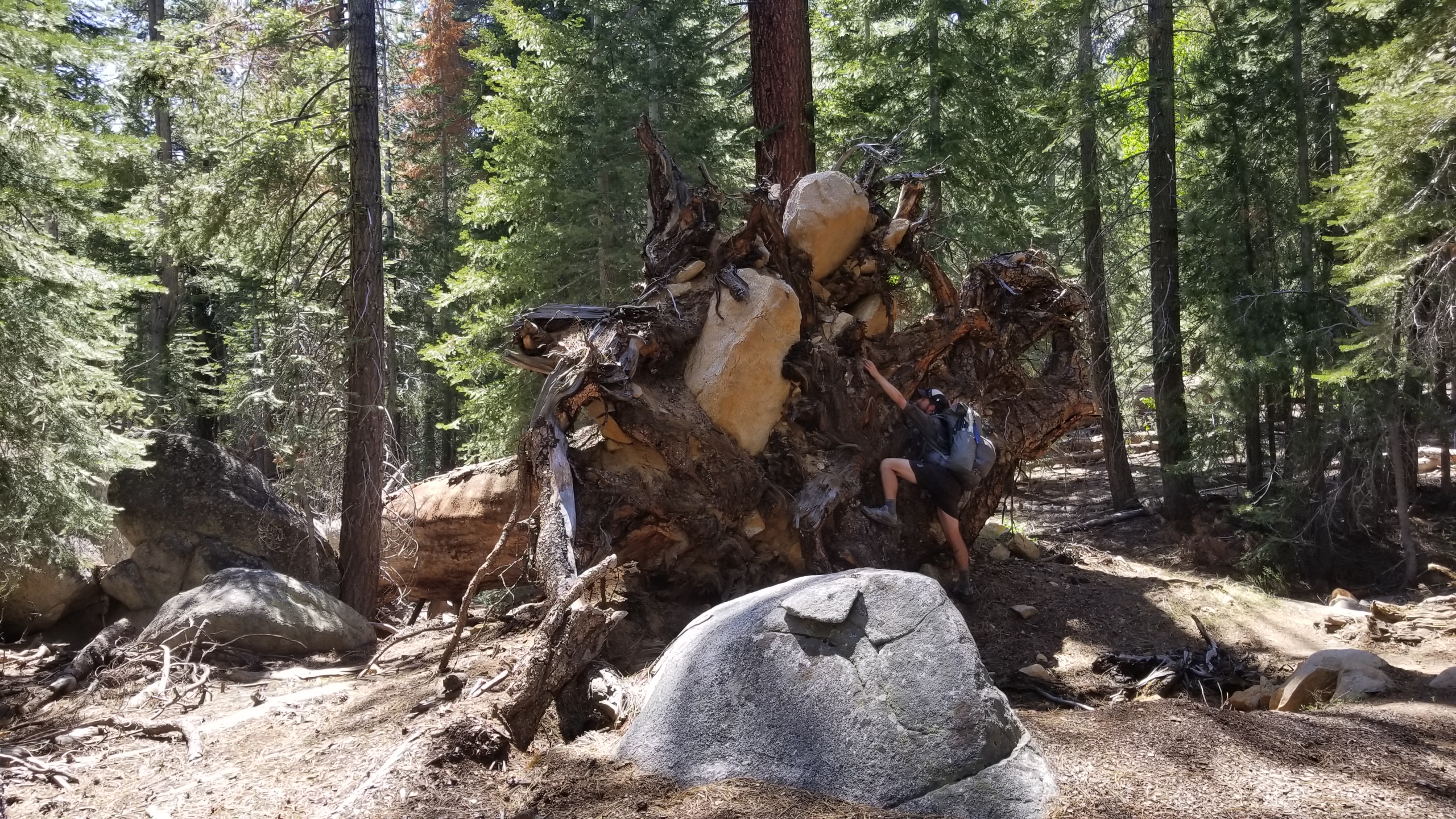 We bombed down the other side together, Ladybug and Sissyphus pressed on and Happy and Myself hept witht he boys of the Stones and ripped the long downhill. It was most definity a chage in environment and it was much more like a jungle on the north side. A little humid, and so so green. We finally reached the junction to VVR, the sotnes all waited back for the rest of their group and Happy and me pressed on.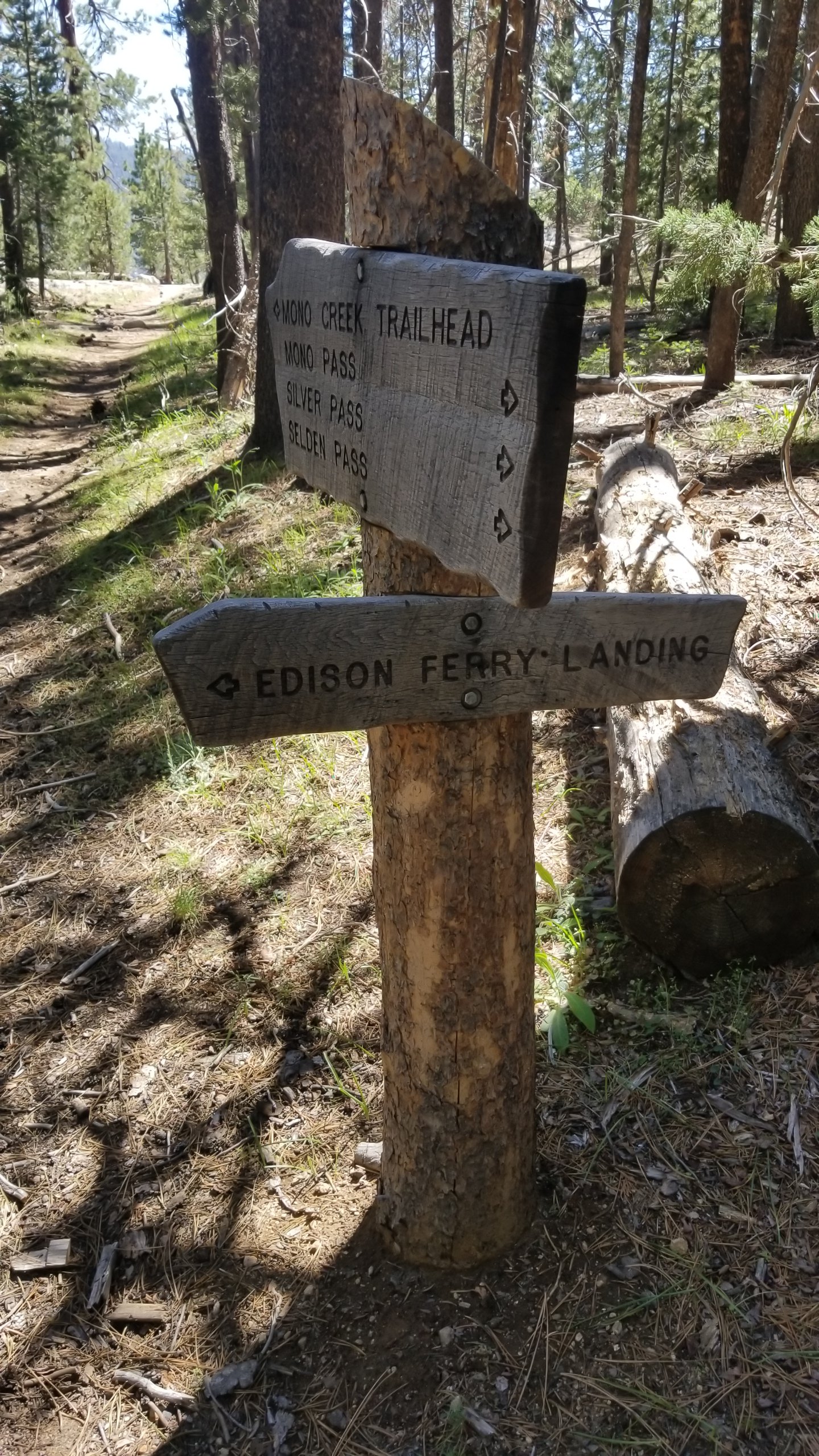 It seemed like the longest 1.5 miles of my life, I think I was just ready to be at the ferry dock. It was pretty but I was ready to be done. Finally we reached the NE end of Edison Lake were a small boat was bringing just 4 hikers at a time back and forth to the resort on the far side of the lake. We met back up w the boys, stretched together, then Happy and I jumped in the water foor a quick dip.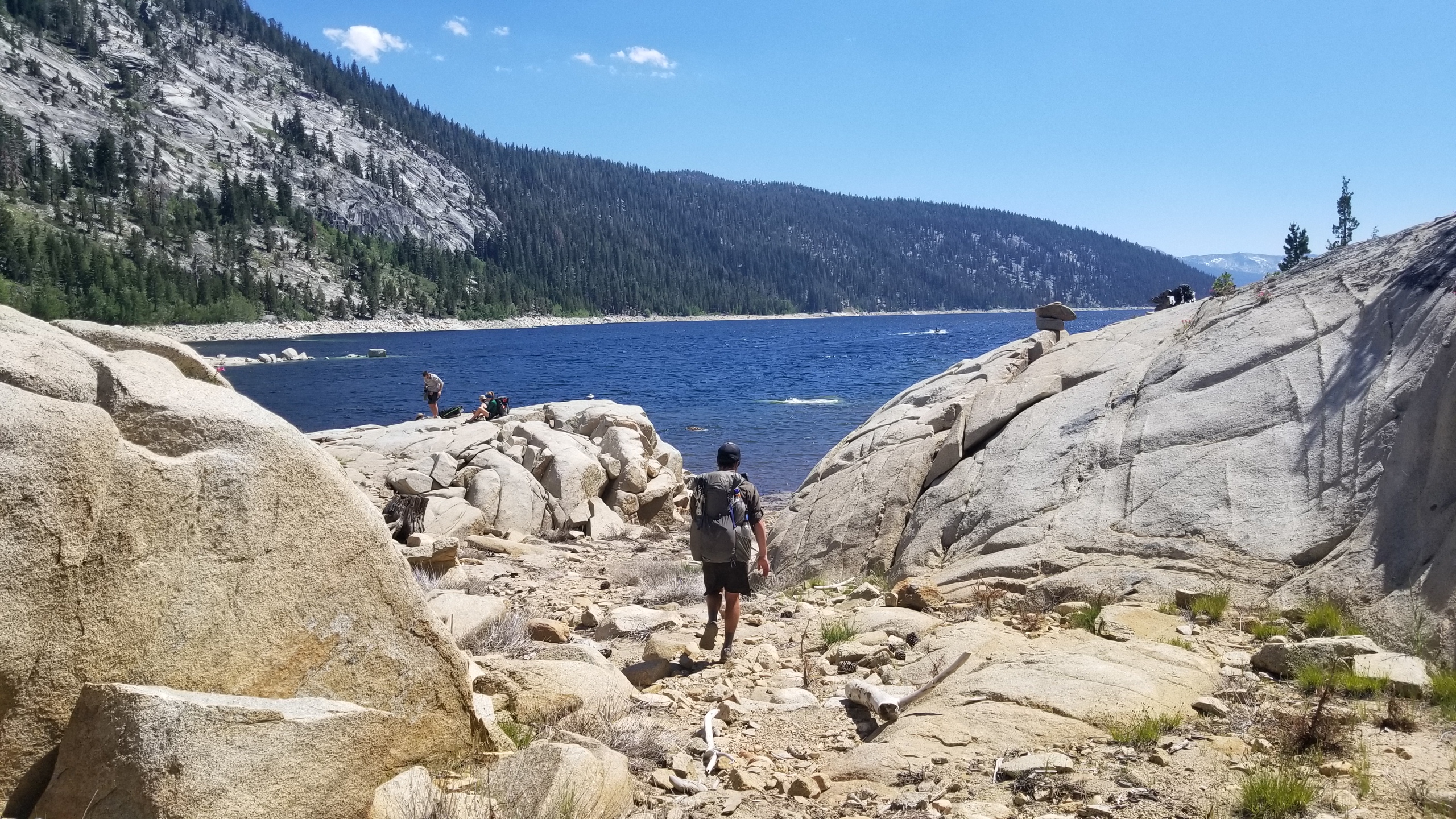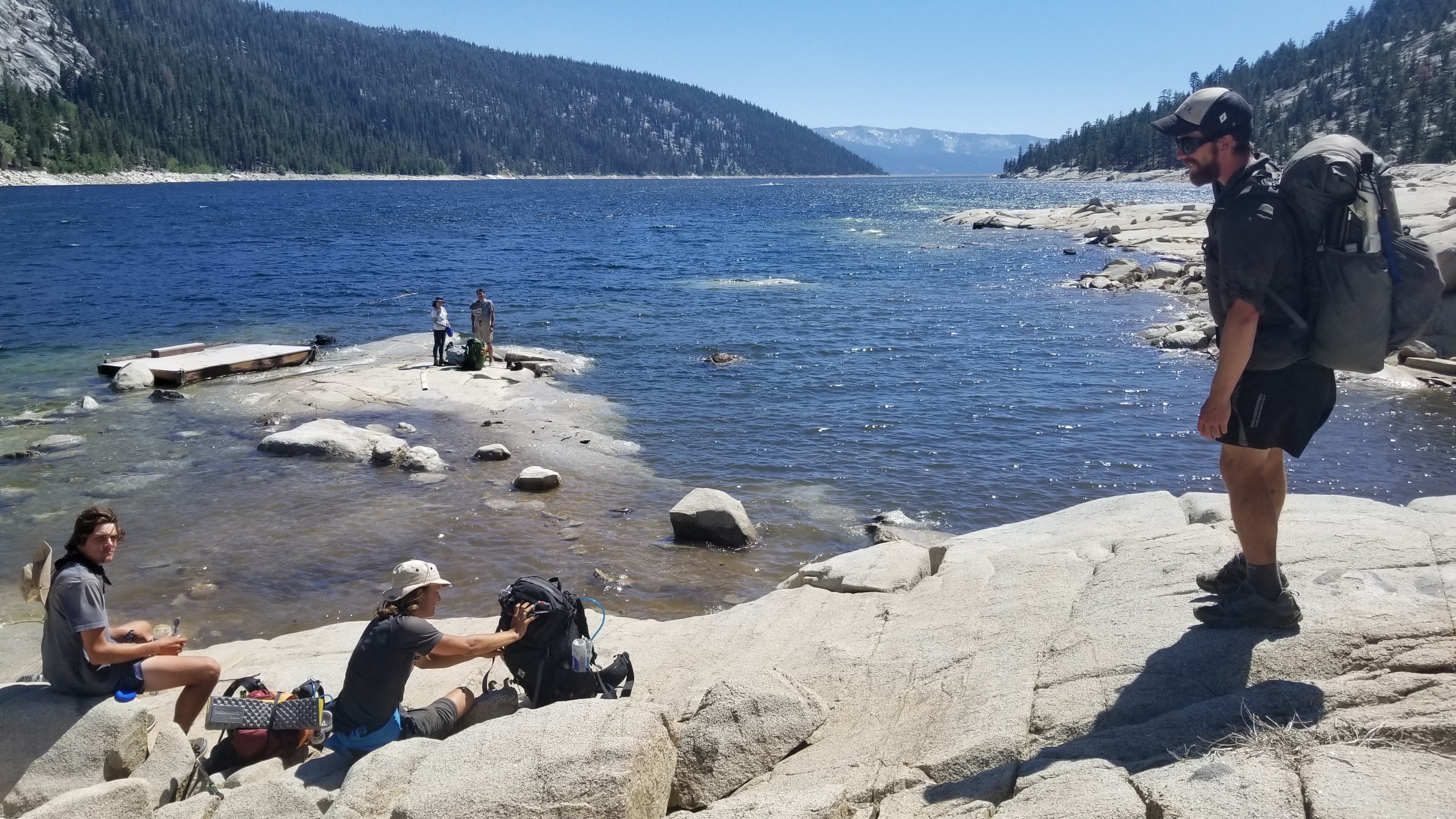 Chatting on in like I looked back to see that Cowboy was there! "Hey man!" He was supposed to be 2 days ahead of us when we parted ways and he continued north as Ladybug, Sissyphus, and I went out of Kearsarge to resupply. He told me his tail, he took a wrong pass at Mather and was in no mans land. Had a heck of a time getting back, took a fall, and was all beat to heck and back. "Holy crap Cowboy!" I exclaimed. After seeing he was alright for the most part the ferry had just pulled up and it was my time to go.
An older fella named Paint Your Wagon drove the boat and definitly had a funny personality. He went on about his job and how he had a heart attack last year. Soon after the small boat bobbed across the water we arrived. The next few hours were filled with setting up tents, getting a steak dinner, a few cold bears, and grabbing my reupply box from the store. The place is admittedly a little expensive, but having a place out here in the middle of nowhere isnt free to run! We settled in for the night, what a great day!
Hiker Profile:
Boyscout + Racoon
A german couple from the black forest. They love backpacking and being outdoors. After being inspired by the book and movie Wild, they decided to pack up their things and come hike the PCT. Raccoon had been dreaming of a package her sister sent her in Mammoth full of rich delicious German chocolate!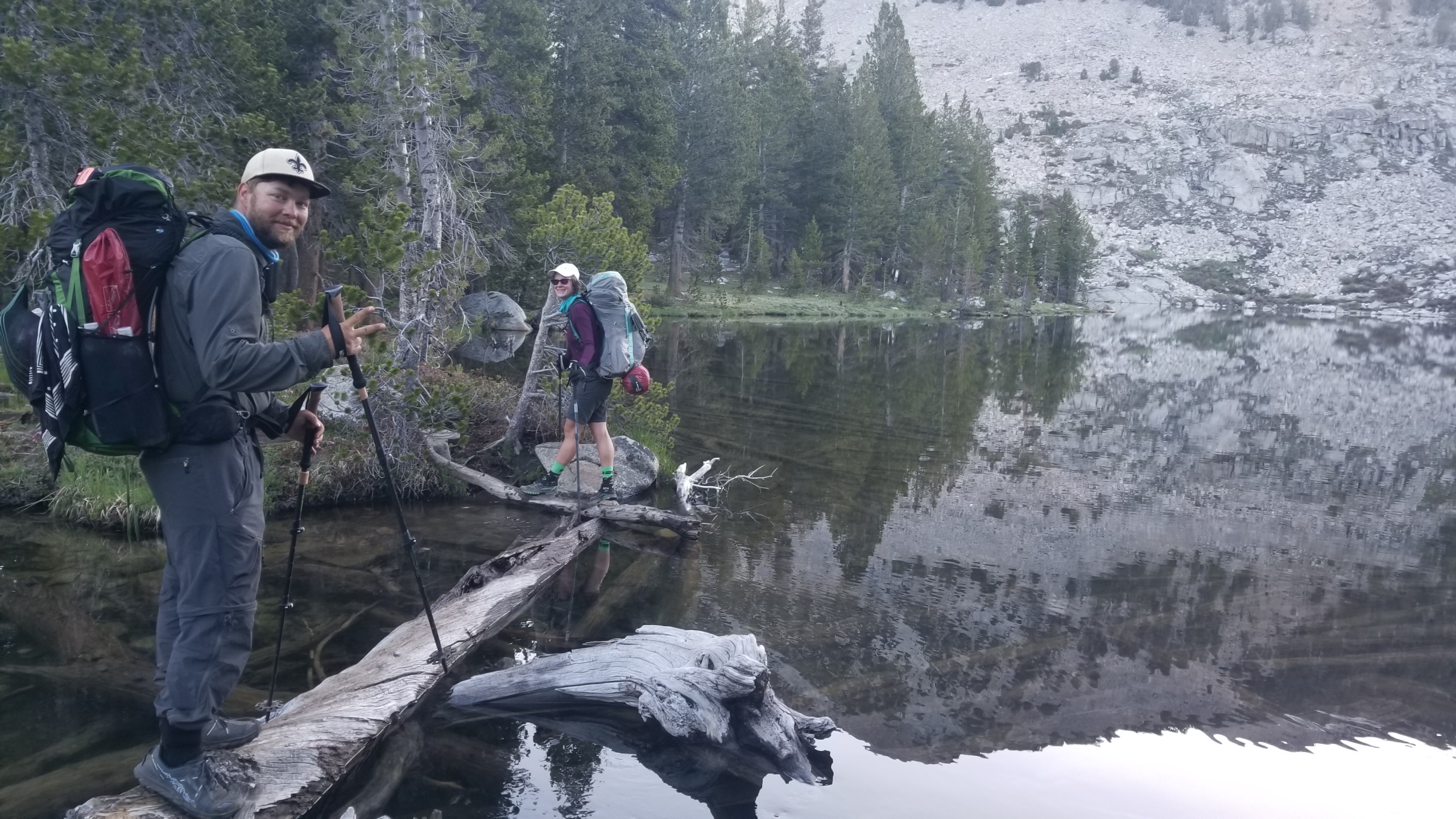 Ig: Alexreilan