The wind lightly caressed my tent all night. Not sure why, but I woke without being fully rested. It was time to move and I had light hopes of making it to Tehachepi by the end of the day. Just a cool 29 miles away.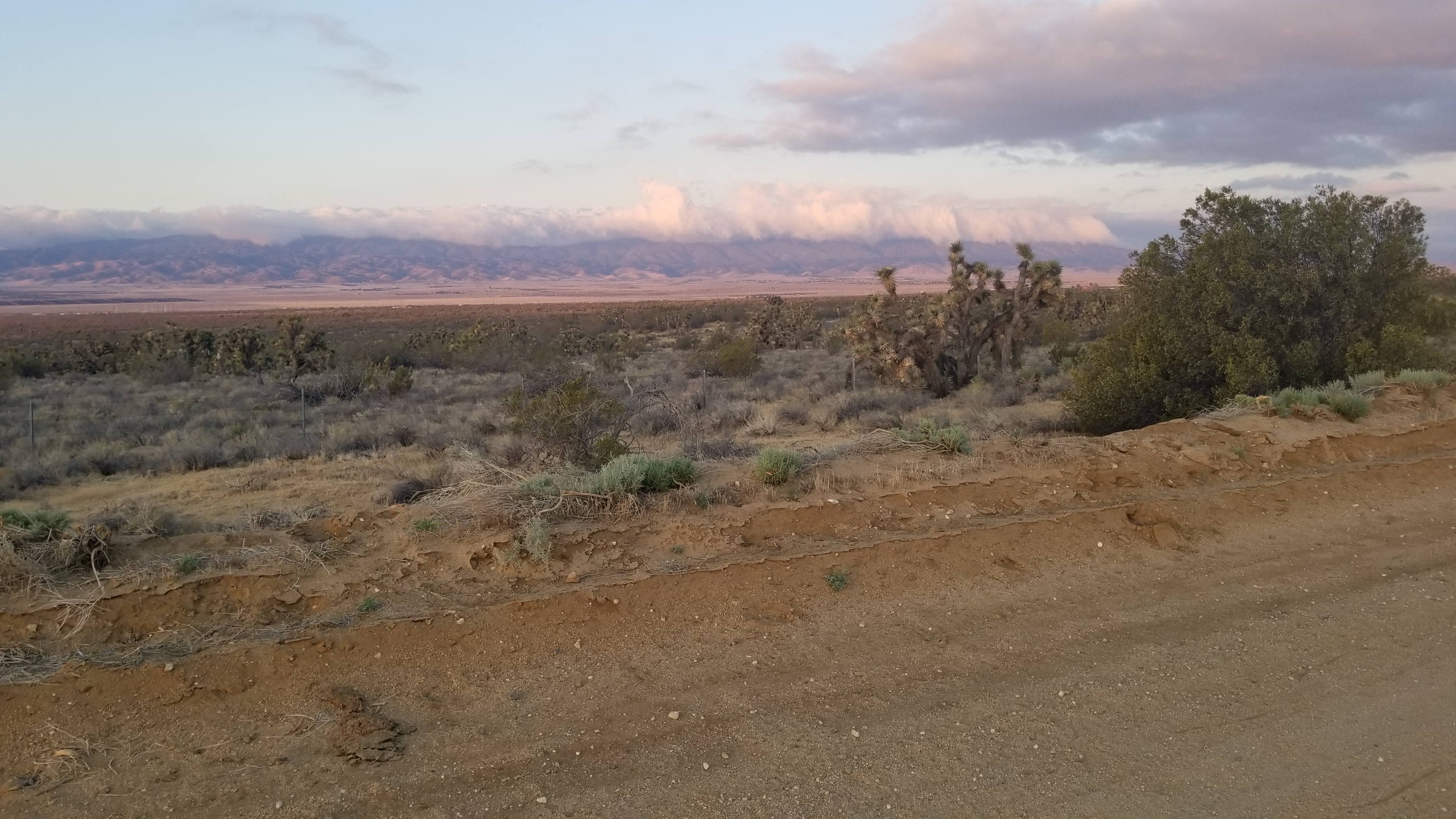 In the middle of the night at 9:45pm and again at 1:15am I heard people passing my tent, nighthiking the flat open desert section afraid of the heat (which was nonexistant). I chose to hike it in the day and packed up and rolled out with a surprisingly light pack as I was working on my last day of food.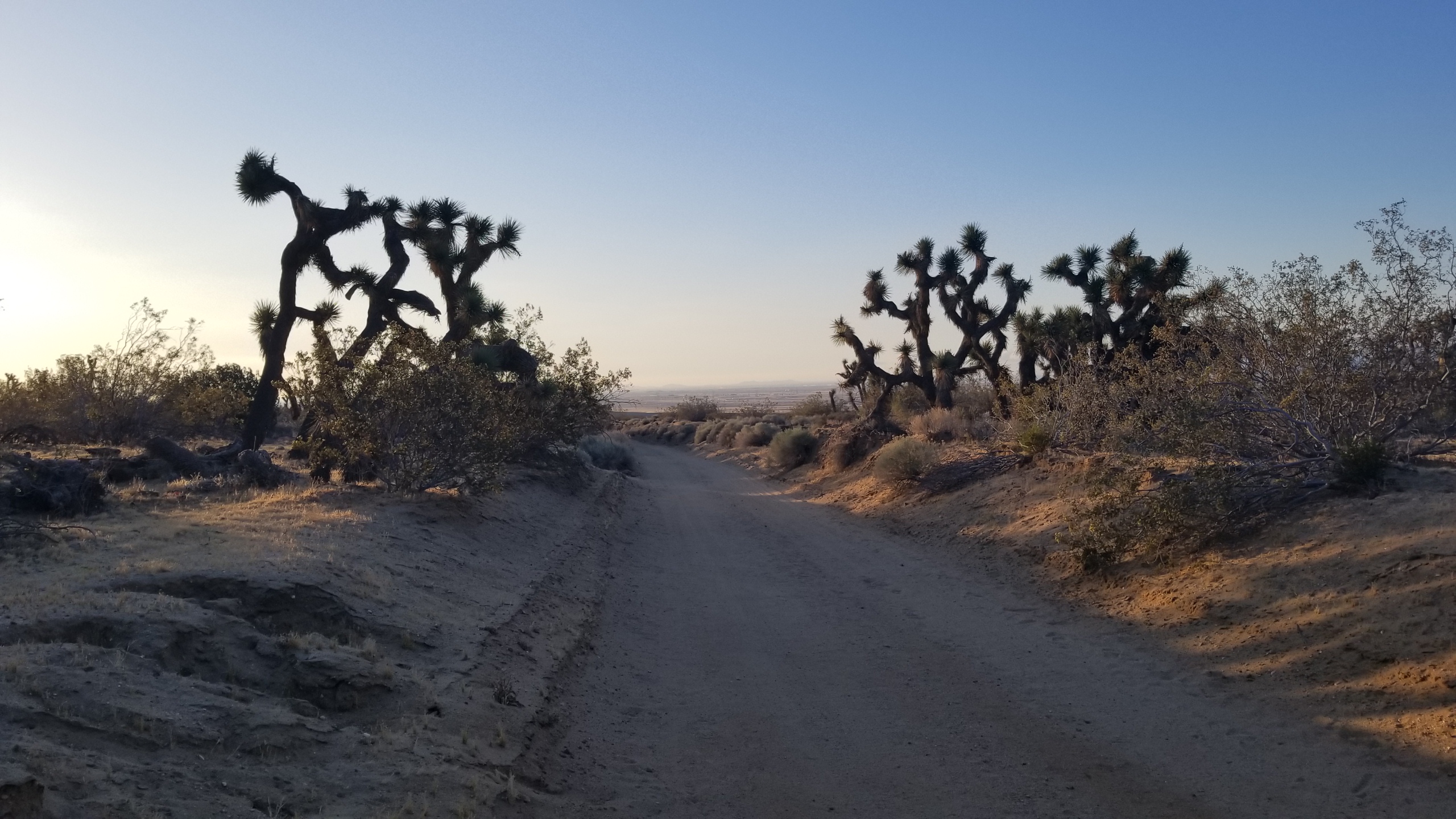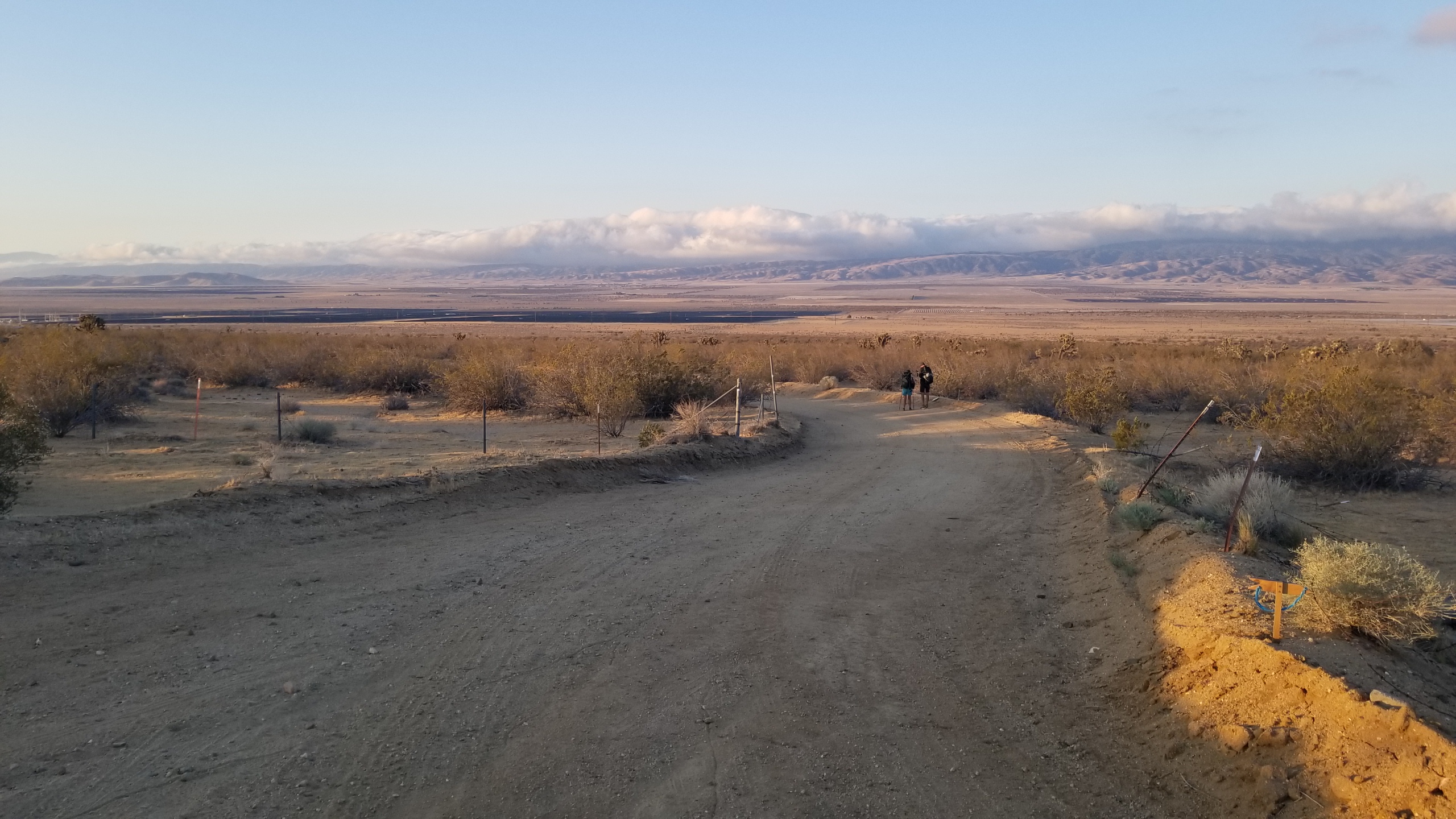 I soon met Poke and Spicy from South Africa. We chatted as we hiked town the flat trail with windmills towering above. They had been all over the world, trekking together and this was just another trip for them. We came across Fairweather, hiking on with some hurt feet just before the first water resupply.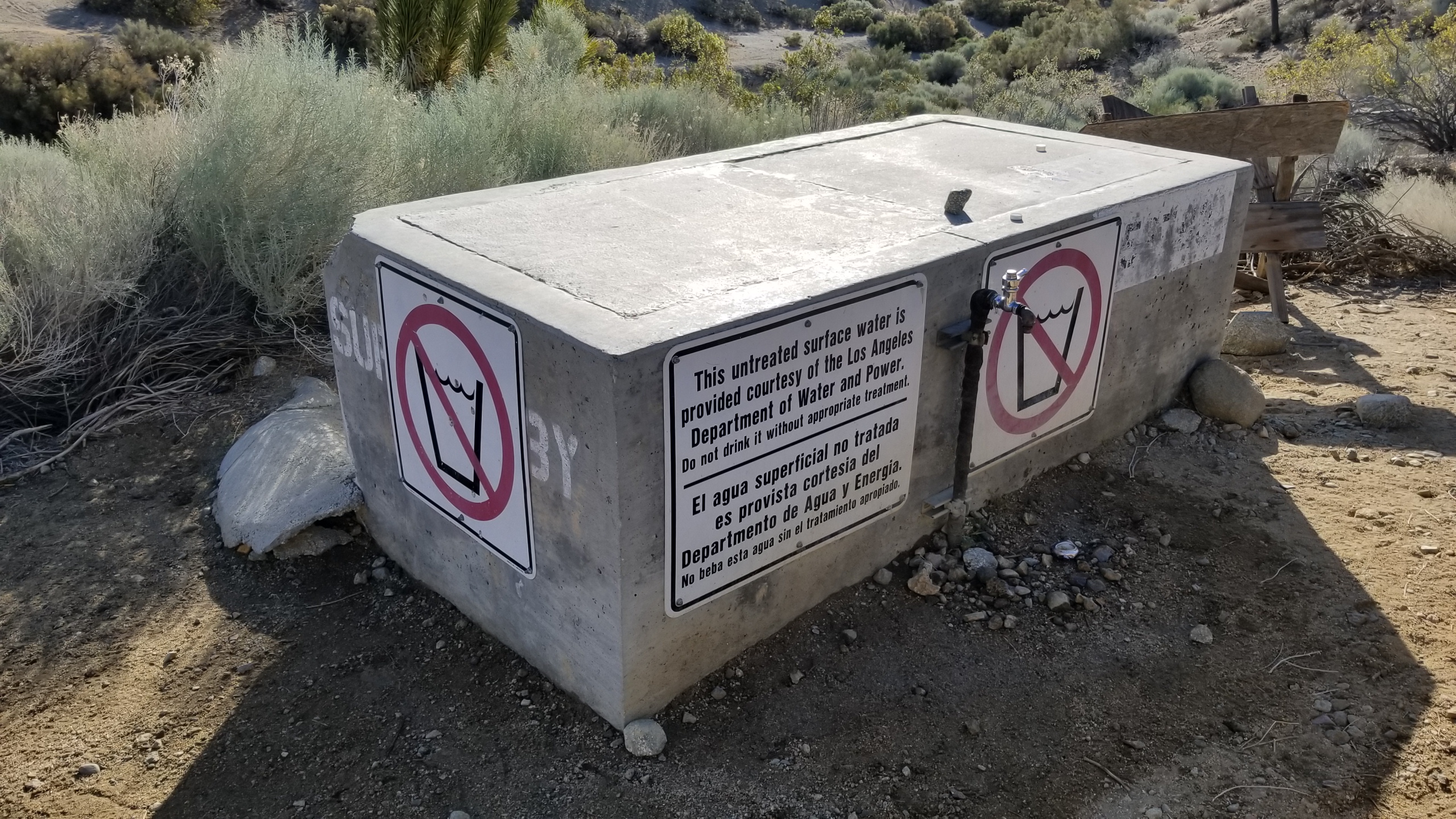 We all topped up on water and I stopped for a snack. They pressed on and I got in the solo mood and started hammering. I passed the new friends and trekked through the hills making it to the next water resupply where I found a few other hikers gatheringwater from the shallow creek. The next few miles twisted and winded through the mountains, until I came to a large dropoff preceeding the last big gain of the day.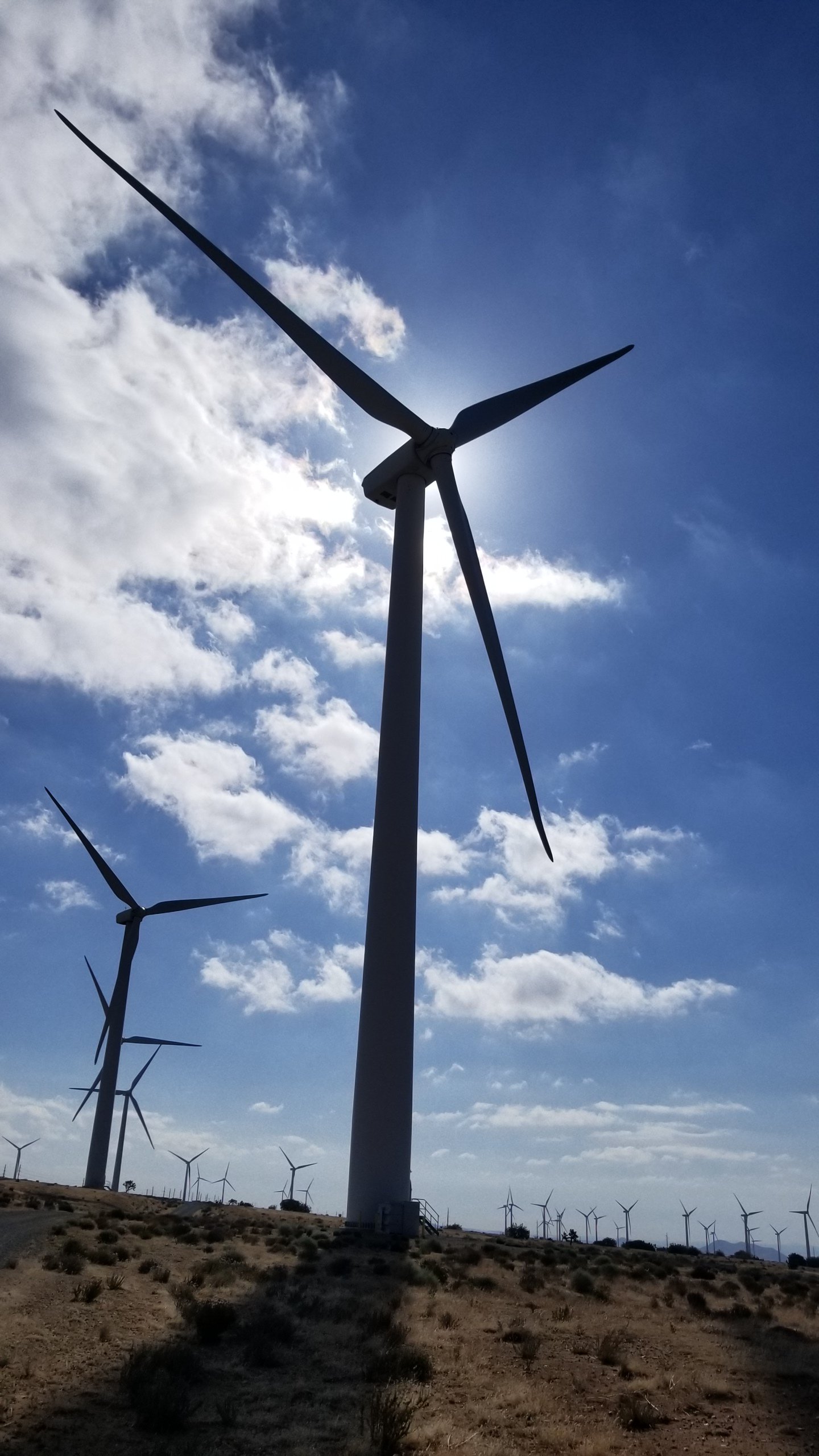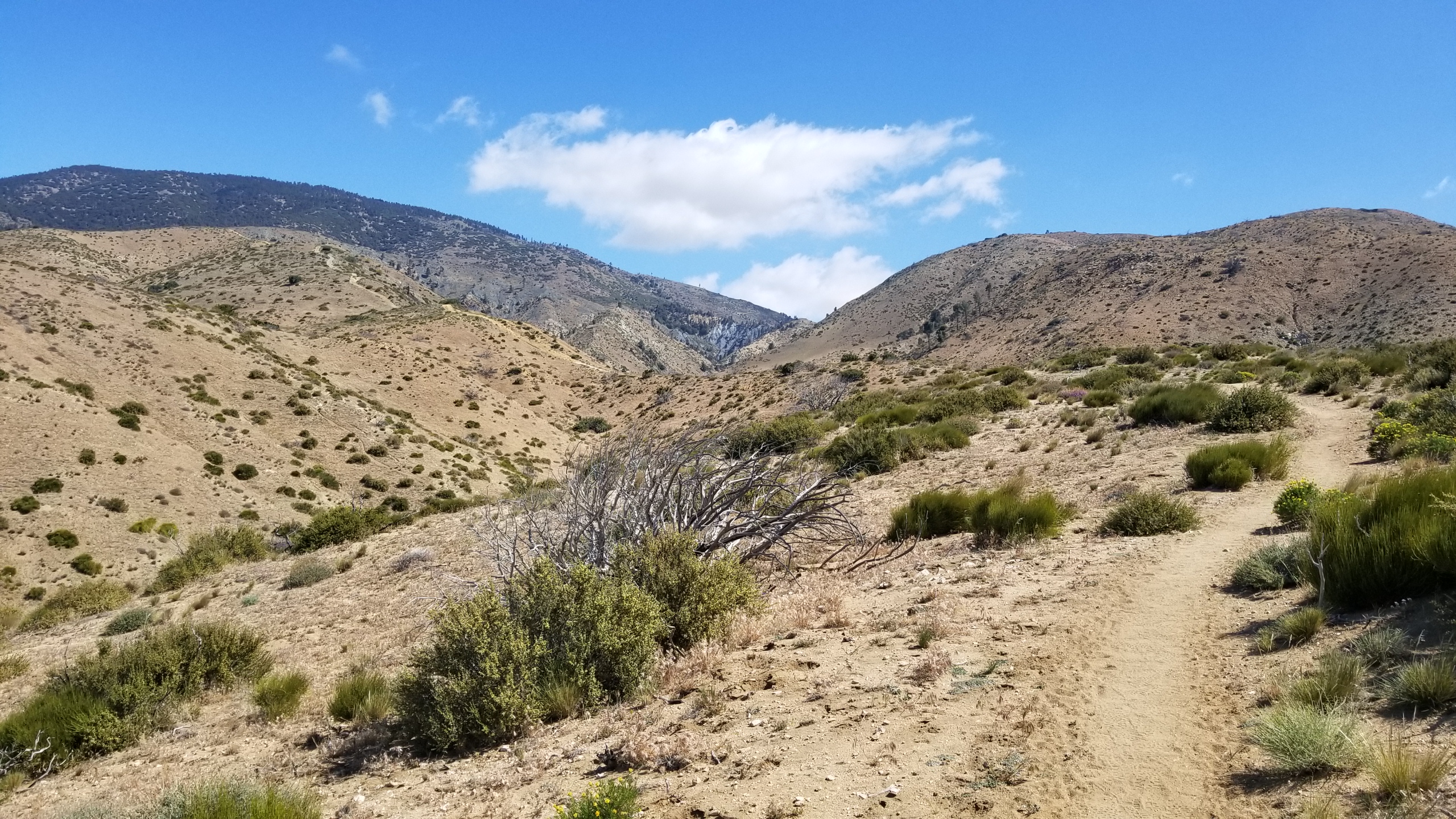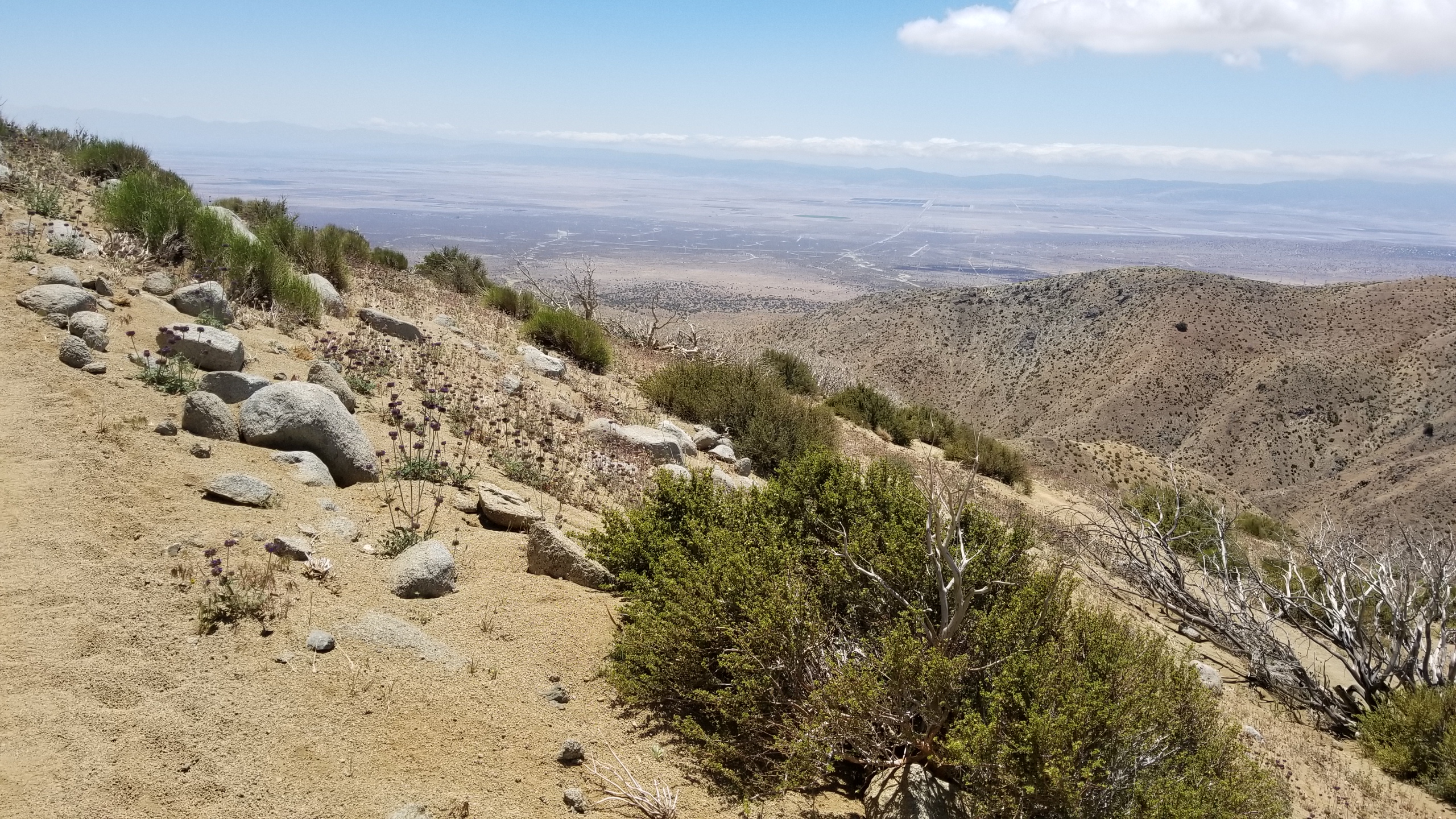 Up and on I went, my favortie kind of trail. The gain was good, the views incredible, and I soon came upon Fig Papa having a tough time heading up the grade. He was distraught about his bother forgetting to send him a new pair of shoes to Tehachapi Post Office and the ones on his feet were well beyond their life. His feet were pretty done, but grin and bearing it, he knew there was 10 more miles to go to the road. We stopped briefly at a trail magic oasis at mile 549 to rest the feet and chat with other hikers. I then pressed on the next 10 miles alone.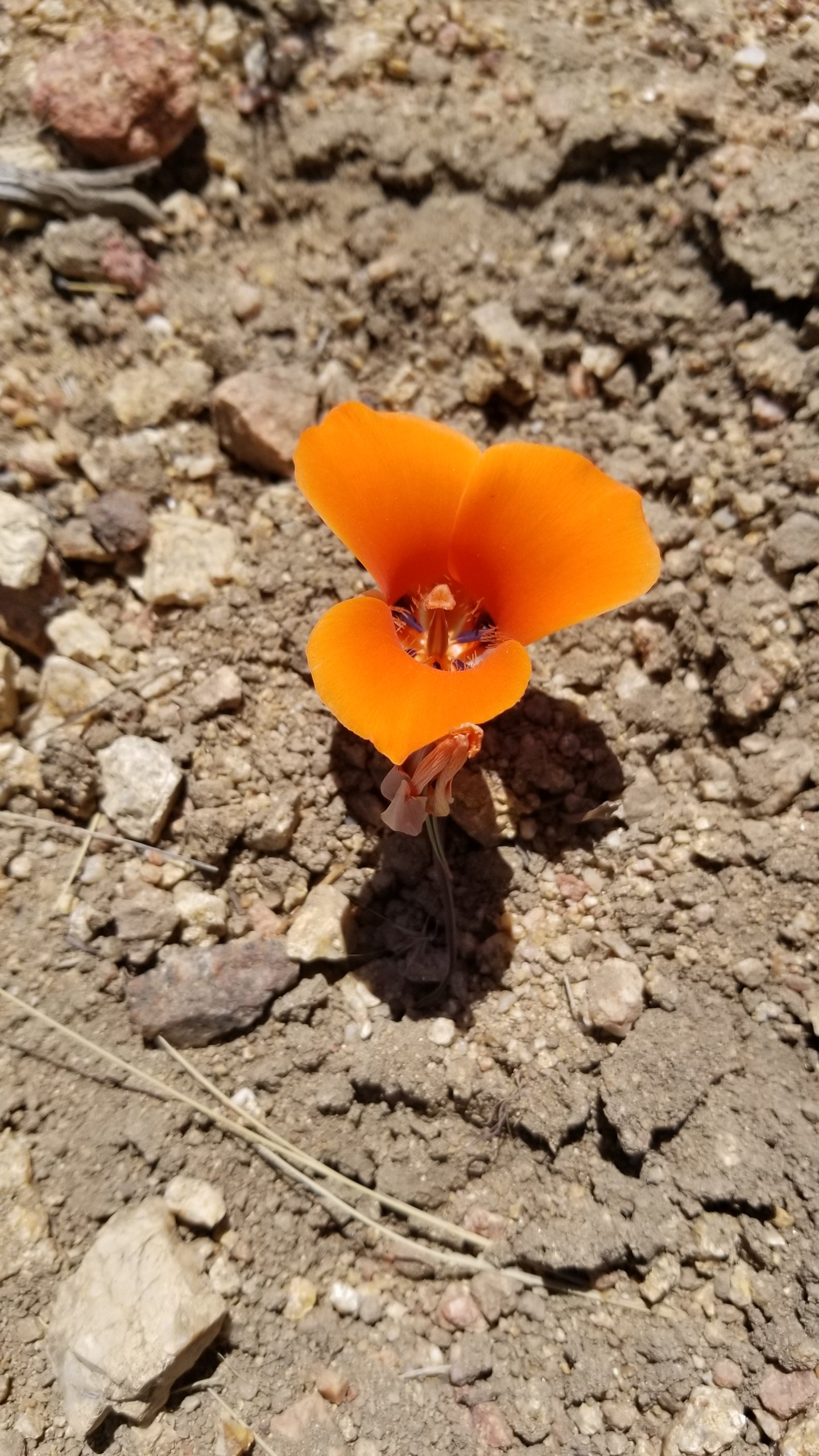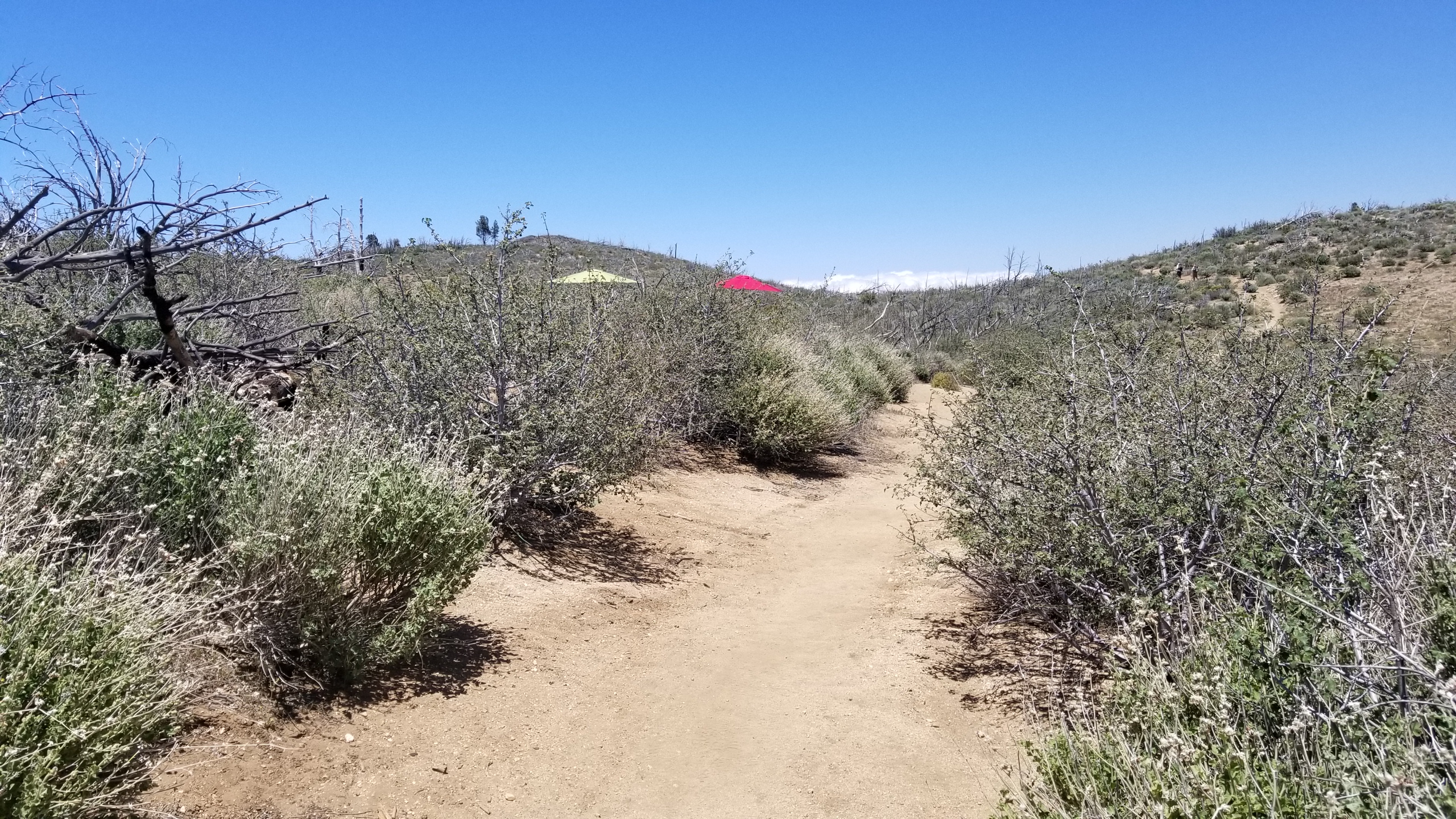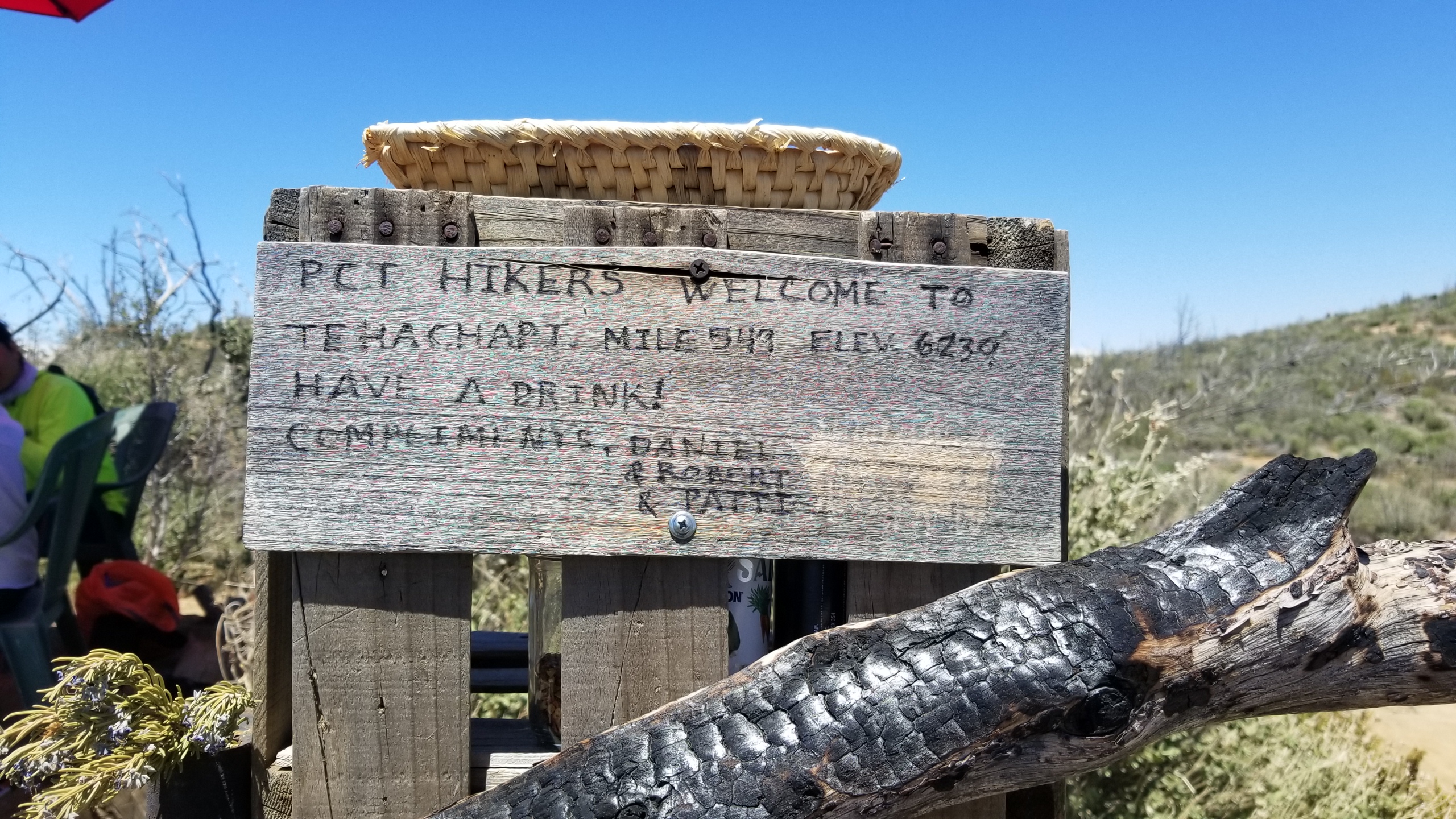 It was all down hill and my feet were pretty beat, but the scenery made up for it. Wild flowers came out to play and the cool weather made it all worth while. I finally reached the trailhead where Happy Feet was hanging out in his FJ with a huge smile on his face. We chatted and he gave Mike, Paul, Sisyphus, and myself a ride to Tehachapi. We stopped at the Red BBQ place and gorged on some incredibly good food. Wow is all I can say, if you are ever in town, make the stop! The owner Mimi let us camp out back for free and we took full advantage. What a great day!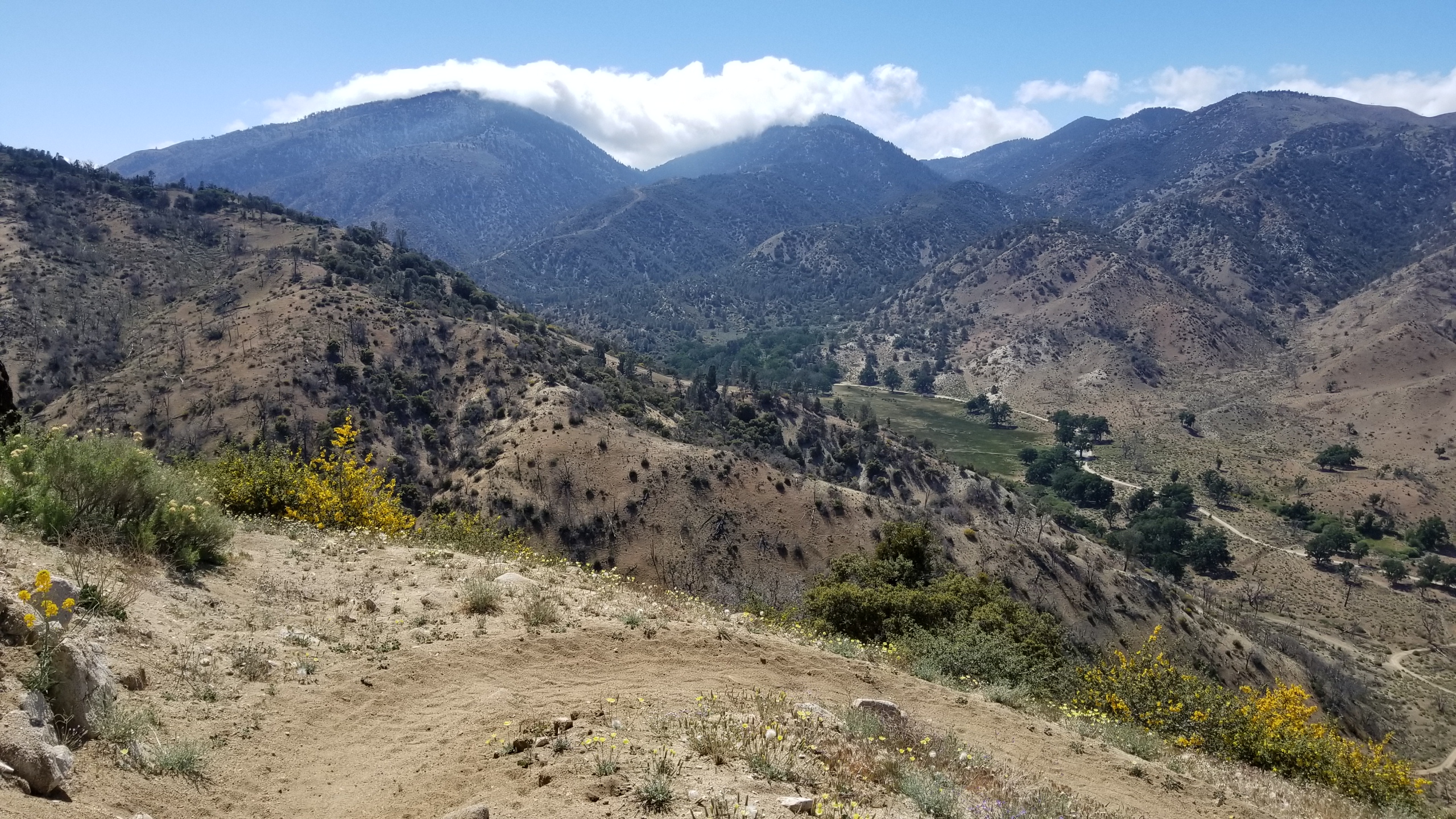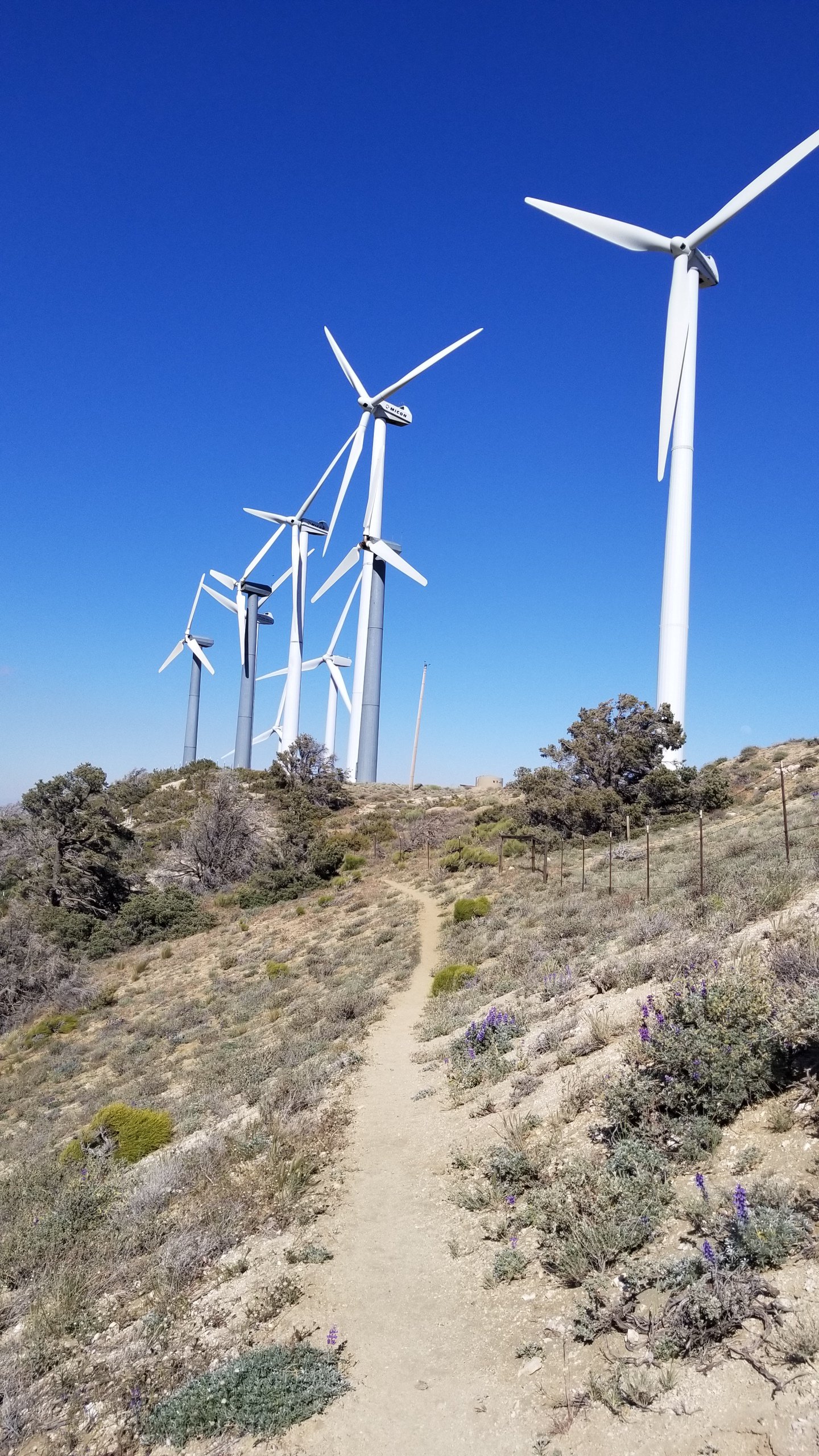 Hiker Profile:
Spicy & Poke: From South Africa, a married couple that traveled the world together. They were both climbers, hikers, and all around adventurers. They had recently sold their house and bought a new one in Capetown which they rented out for this trip. Leavin their cat to their brother and their computer programming jobs behind. They hit the trail excited to see what the PCT had to offer. They were taken it back by the beauty and diversity of the desert thus far, every day brought something new to the table. They were both eager for the Sierras although a little unsure of the snow as they had not much experience with it. Both out there, smiling, enjoying the journey as it came!