5.14.18
The best surprises are the ones you never see coming.
I woke early, went through the routine, and before long I was standing, admiring the sunrise with my pack on my back and a cup of coffee in my hand. Not a bad way to start the day.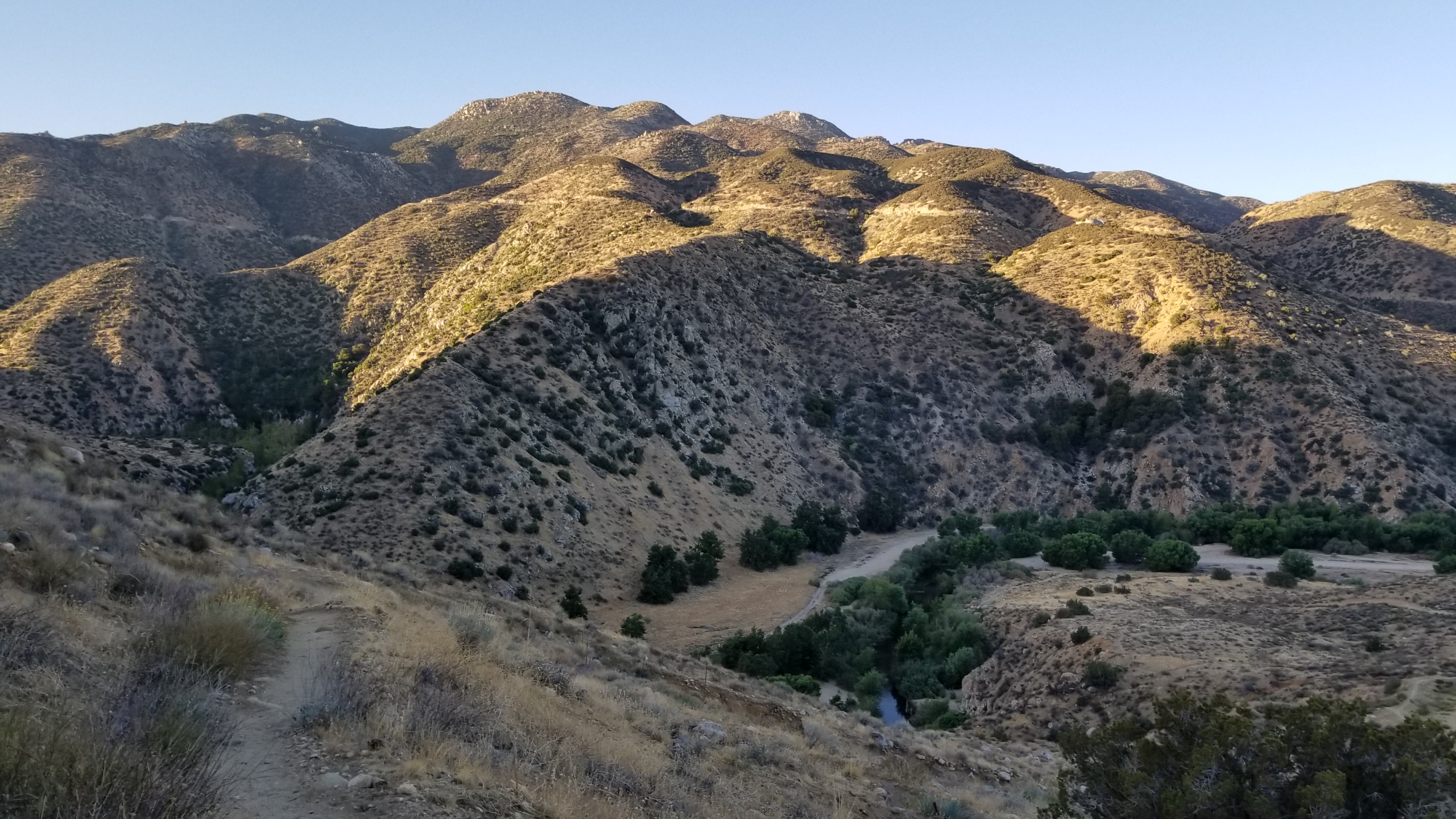 Jelly Bones and Madalyn had just rolled out of their tents and I waved goodbye as I headed down the trail. The morning was cool, but not cold, and I figured the today would be a bit warm. I headed down the switchbacks and across the open lot before coming face with my first fording oppertunity. It wasnt bad, pulled my shoes off and filtered water as I crossed. Before long I was hiking back up into the mountians.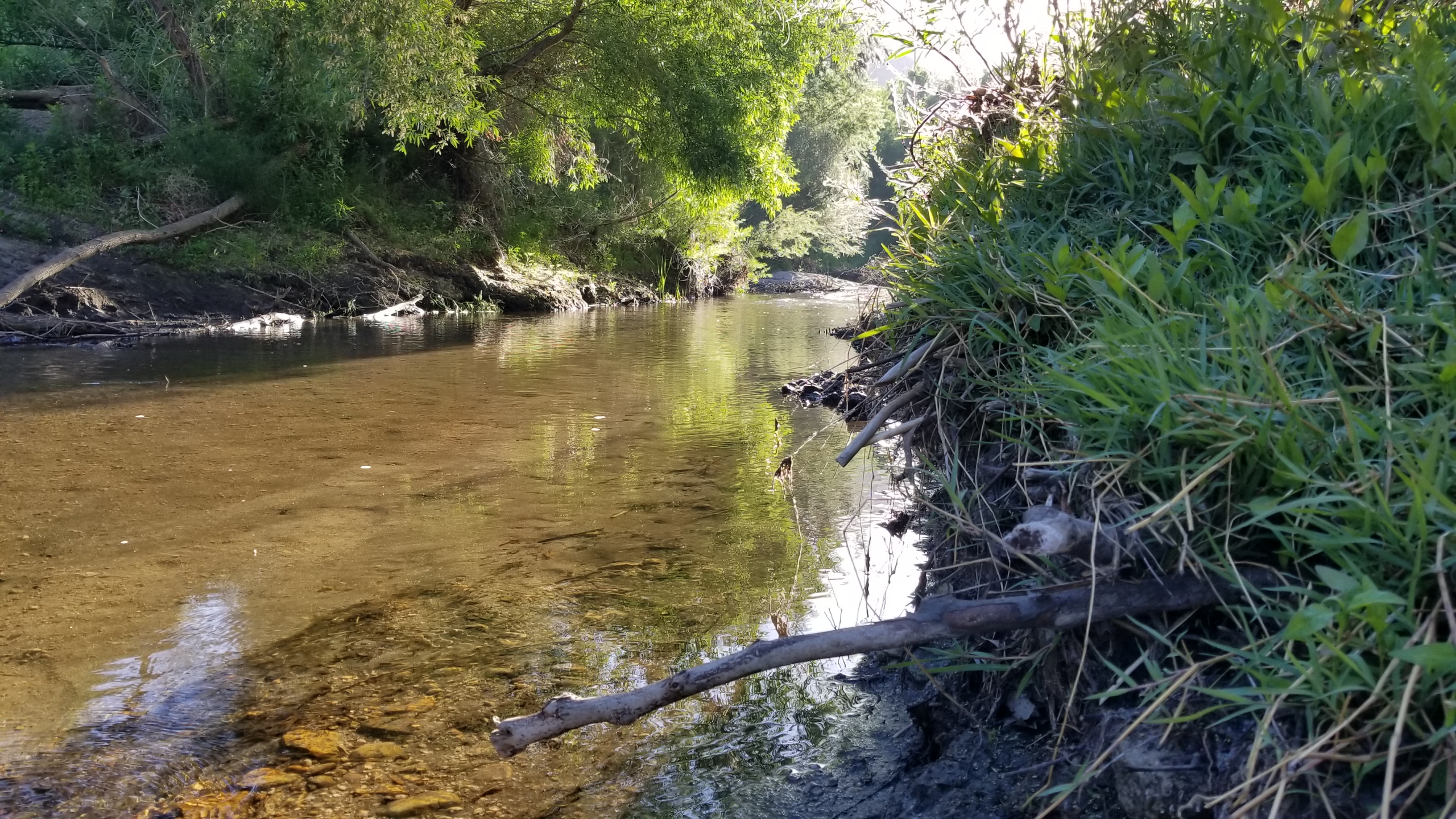 The trail skirted the west side of the San Bernadino Mountains and the views over the valley inundated with farms was pretty nice. I soon came up on Eagle, a German, chilling next to a small creek. I stopped, chatted, gathered water before Madalyn and Jelly Bones came rolling through.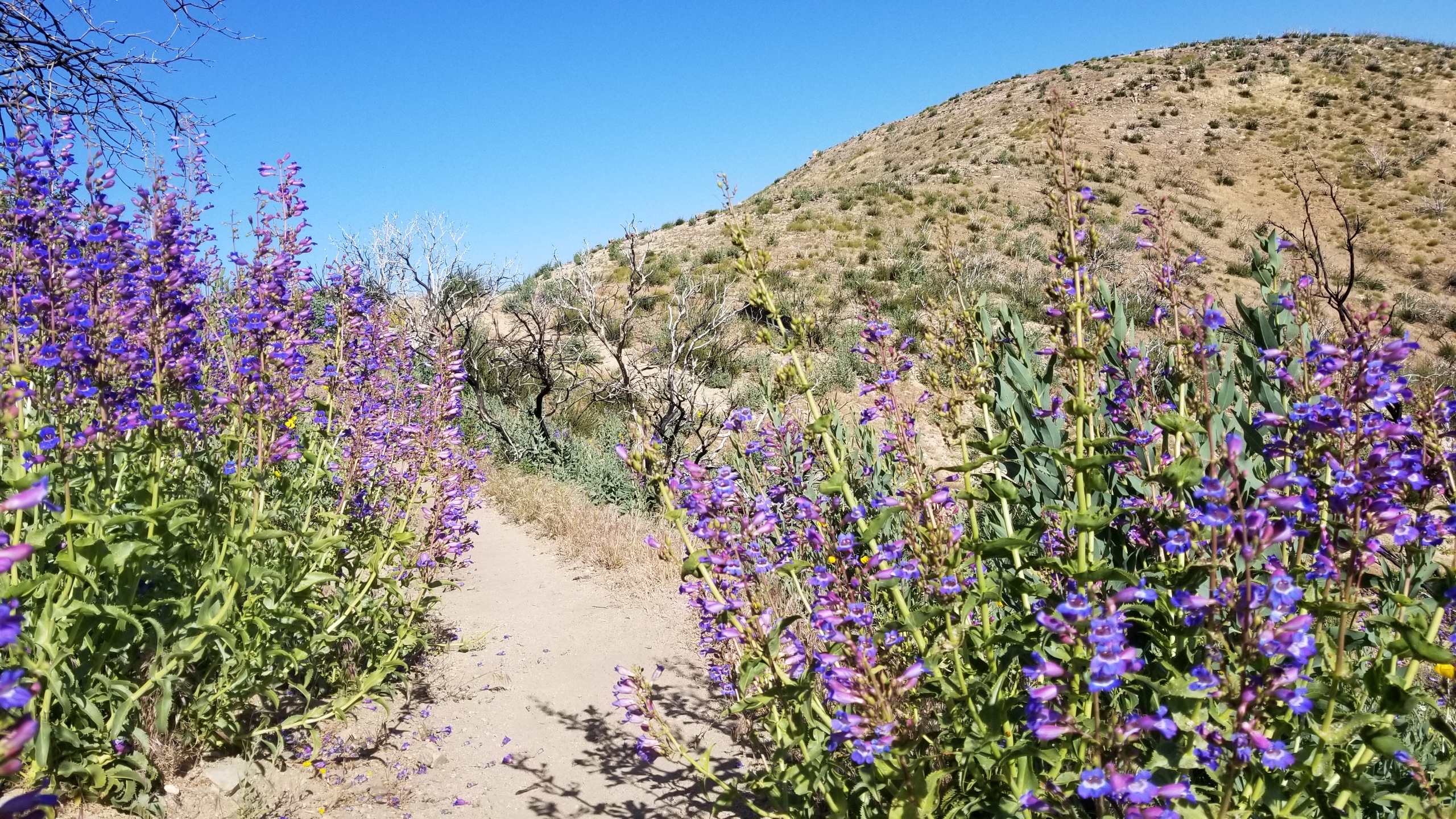 It was time to trek, we three got back to the usual froghopping theme and pushed the next miles quickly. Just before the Silverwood Lake dam Madalyn pulled off to wait for Bones, I pressed on. The temps started getting warmer as I climbed until finally cresting over the hill and getting slapped in the face with views of Silverwood Lake.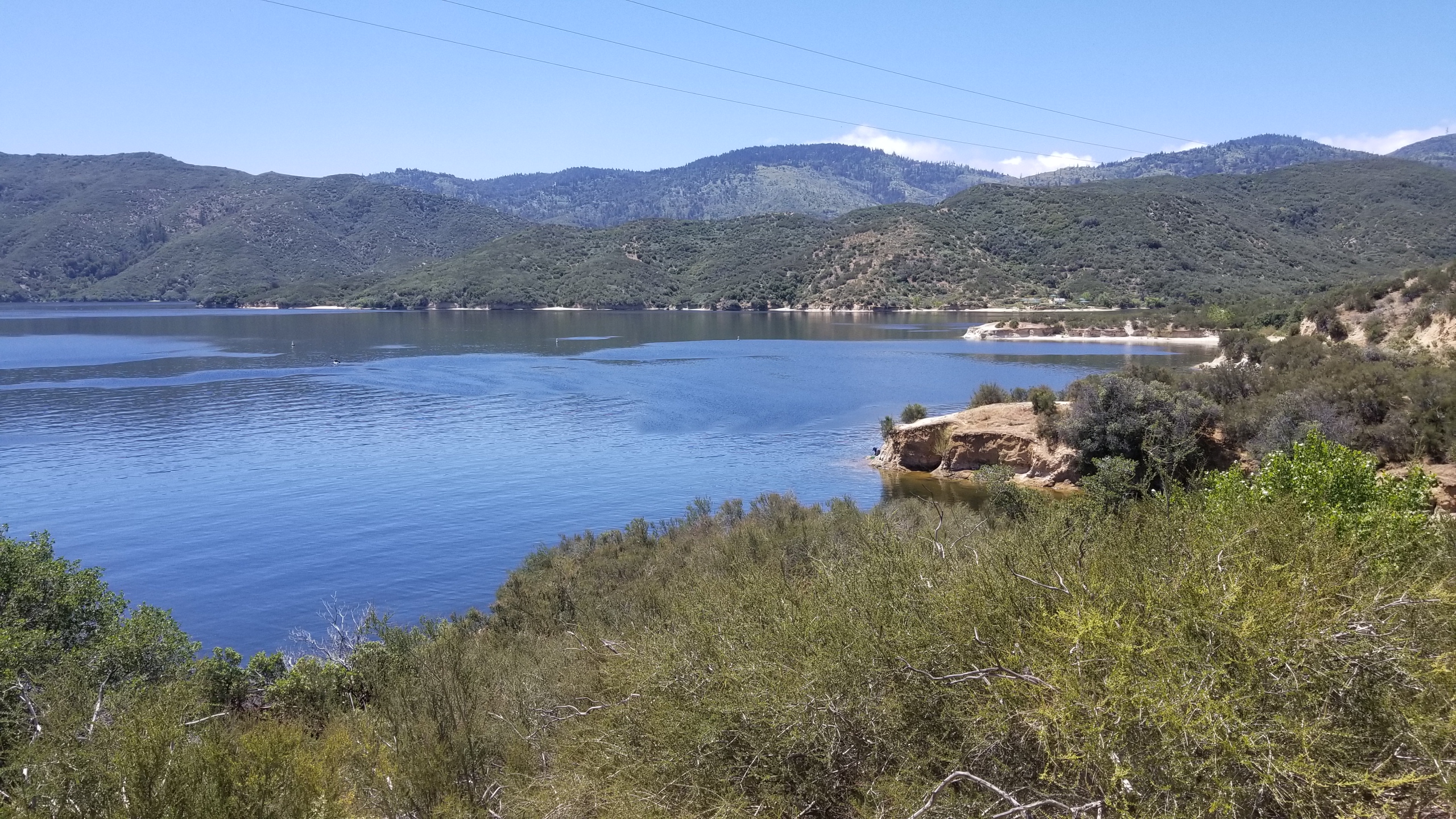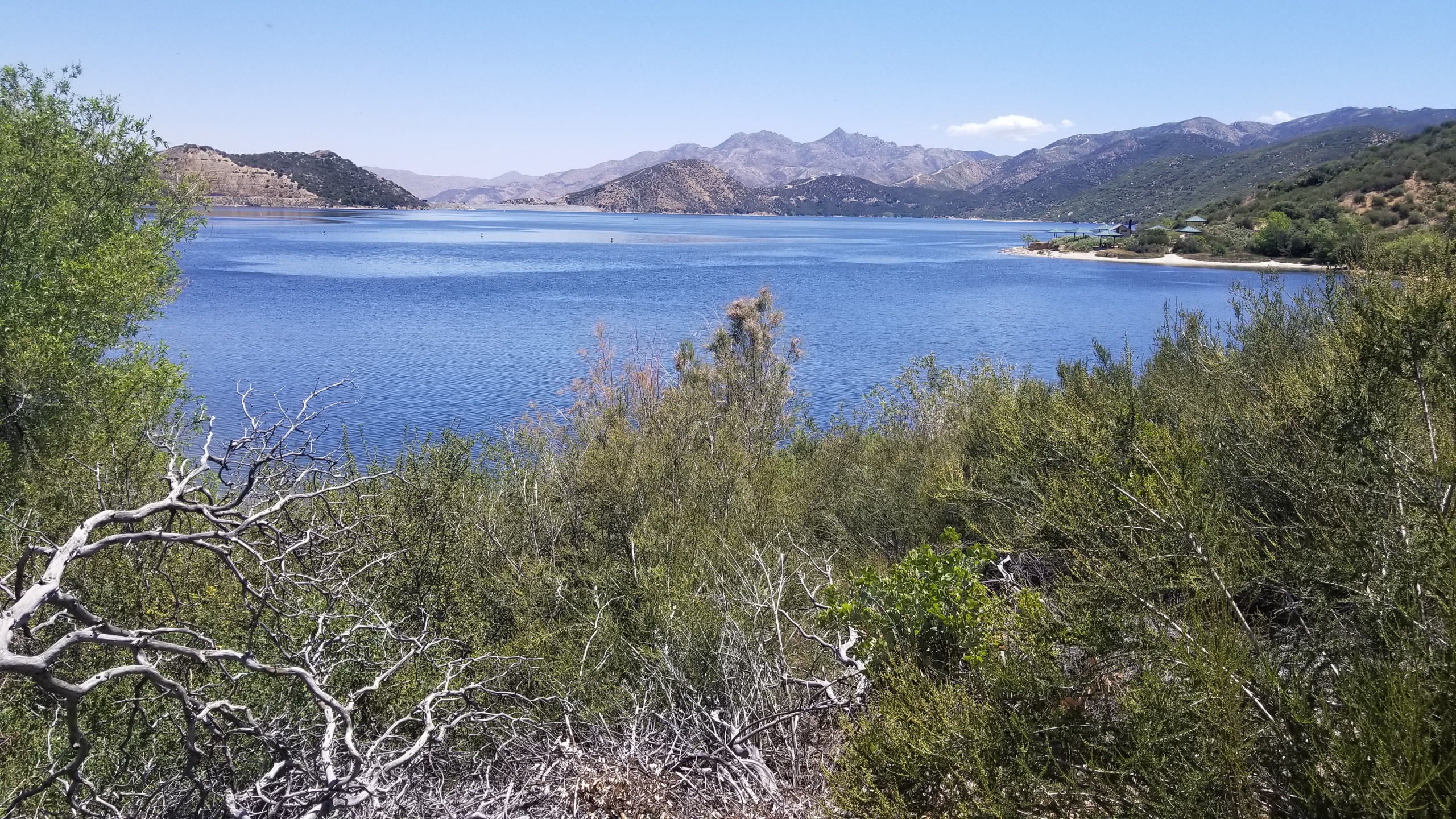 What a paradise in the desert! I skirted the lake taking in the views until finally pulling into a pavilion at the far end of the lake. Some other hikers had ordered beer and pizza!!! What a treat! I grubbed down, gathered water and took a quick swim before getting moving again.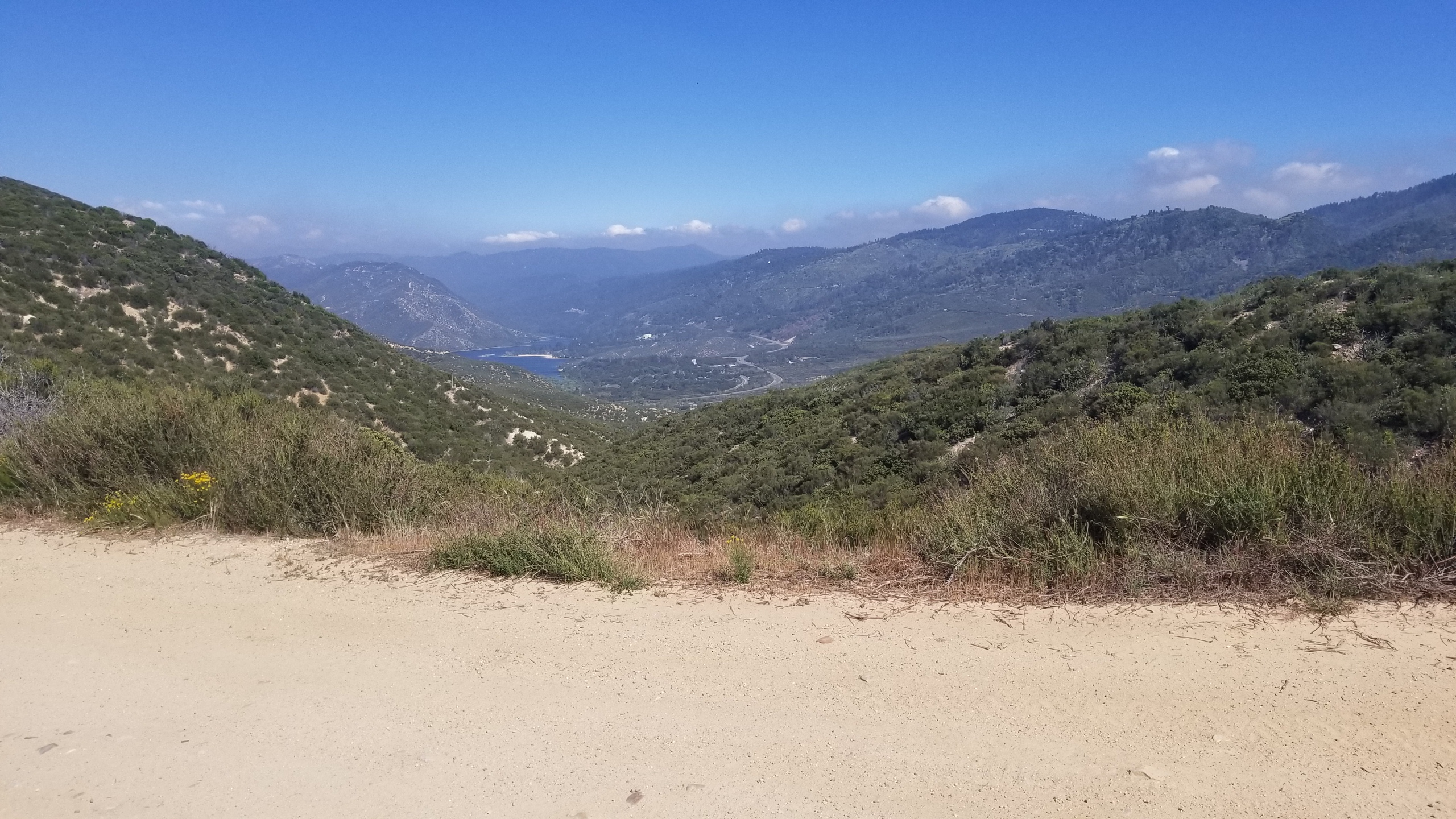 We all (there were at least 10 or so hikers) pressed on in tiers, taking the next 7 miles in stride as they meandered through the manzanita and sage brush maze. I finally reached camp, scouted a decent spot and set up. Soon the other hikers trickled in, plenty of room for all! After a good meal and stretching I found myself in the tent chilling out after another great day!
Hiker Profile:
Eagle – From Berlin, Germany. He has done a few long distance trails in the Germany, including the circumference around Berlin and a trail through the Alps. He loved the huge size of the US and wanted to try a big thru hike.