5.10.18
Life moves pretty fast. If you don't stop and look around once in a while, you could miss it. – Ferris Bueller's Day Off
The day before was a nice big one, Izzie and I didn't plan to but ended up hiking 19 miles to camp. So this morning we both moved like slugs and with all the additional miles we were only 6 miles from our dropoff into Big Bear so there was no rush.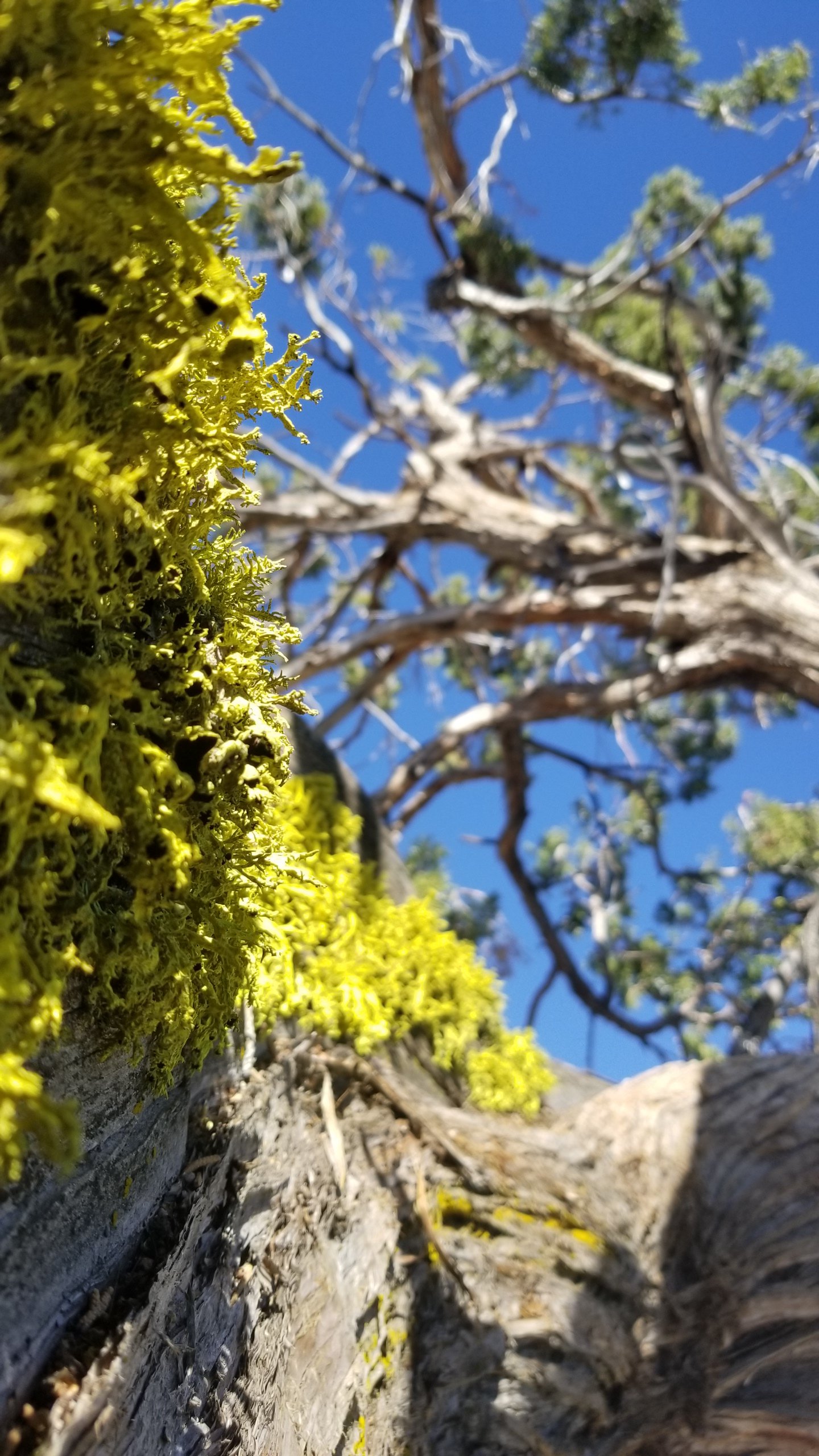 It became a Lake day! We got up, packed up camp, and hiked down the trail through the wandering pines. Just 5 miles later we found a nice camp spot and set up for the night to come. Packing only food and water for the day we day hiked down towards the Lake for a nice lazy day (and much needed lake bath)!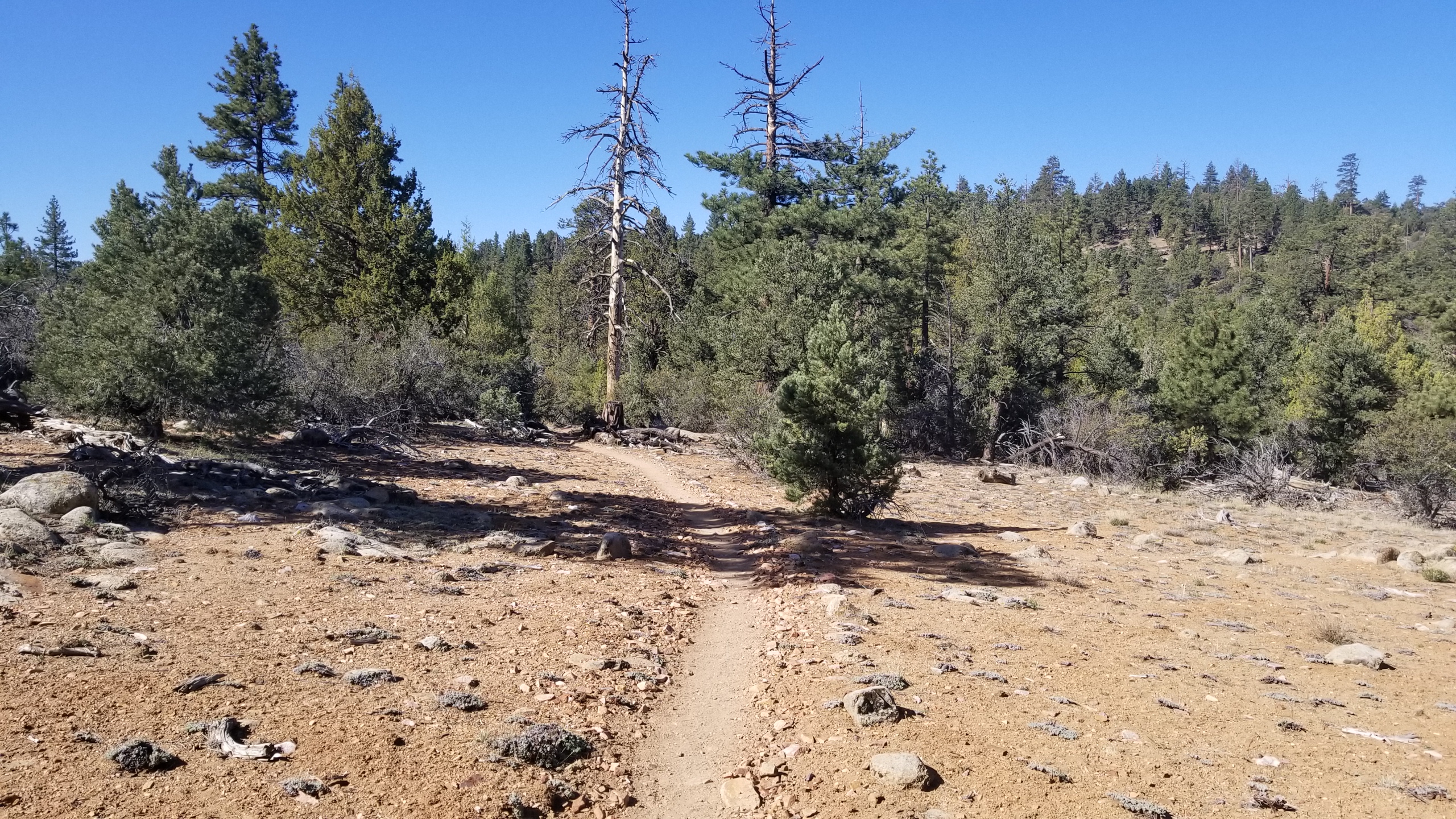 We didn't see many people until heading down the Cougar Crest Ridge Trail. Until then all we saw were lizards and a few red breasted woodpeckers. Pretty sweet seeing the wildlife. Once we hit the junction we started to see day hikers and PCTers.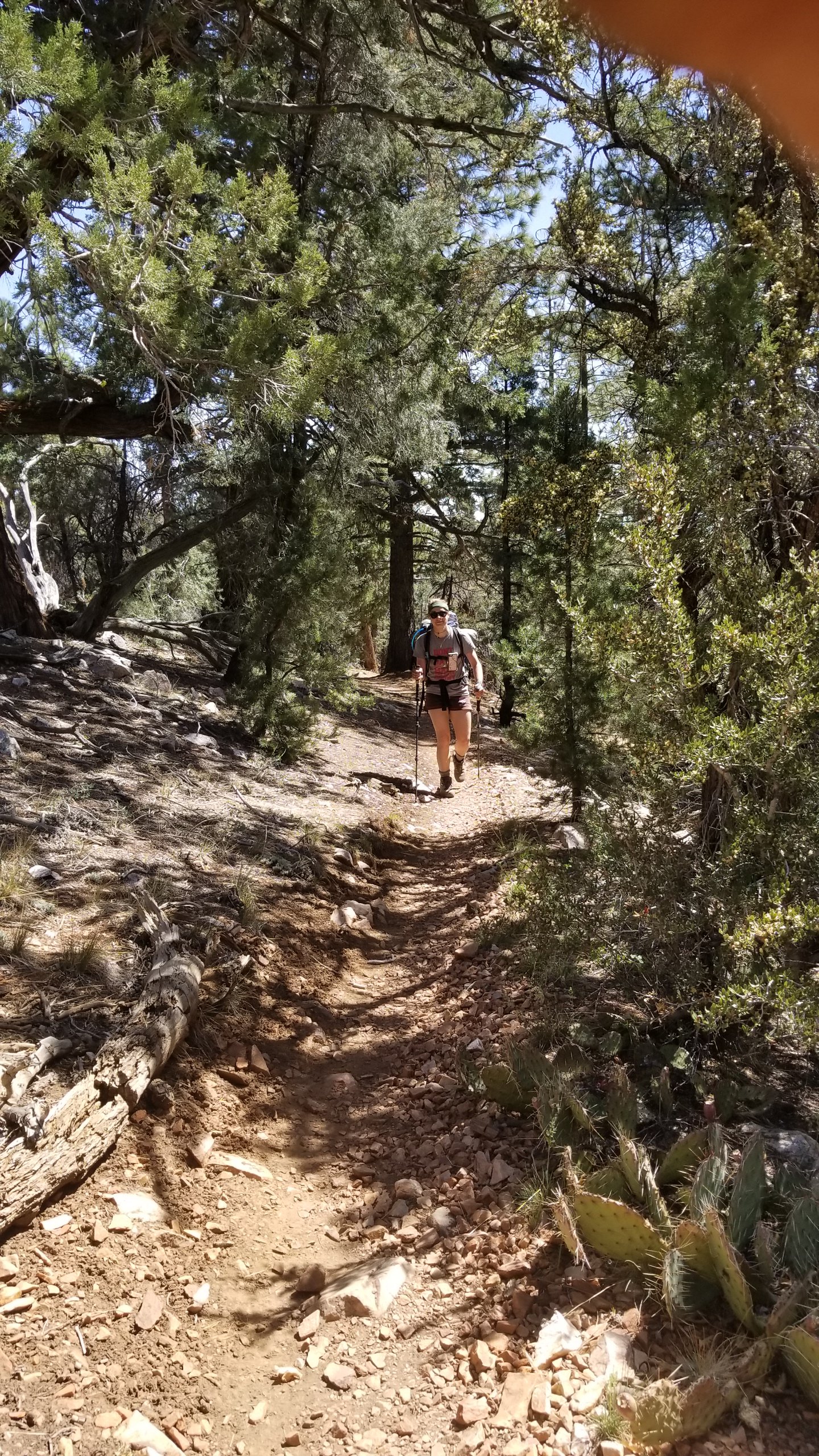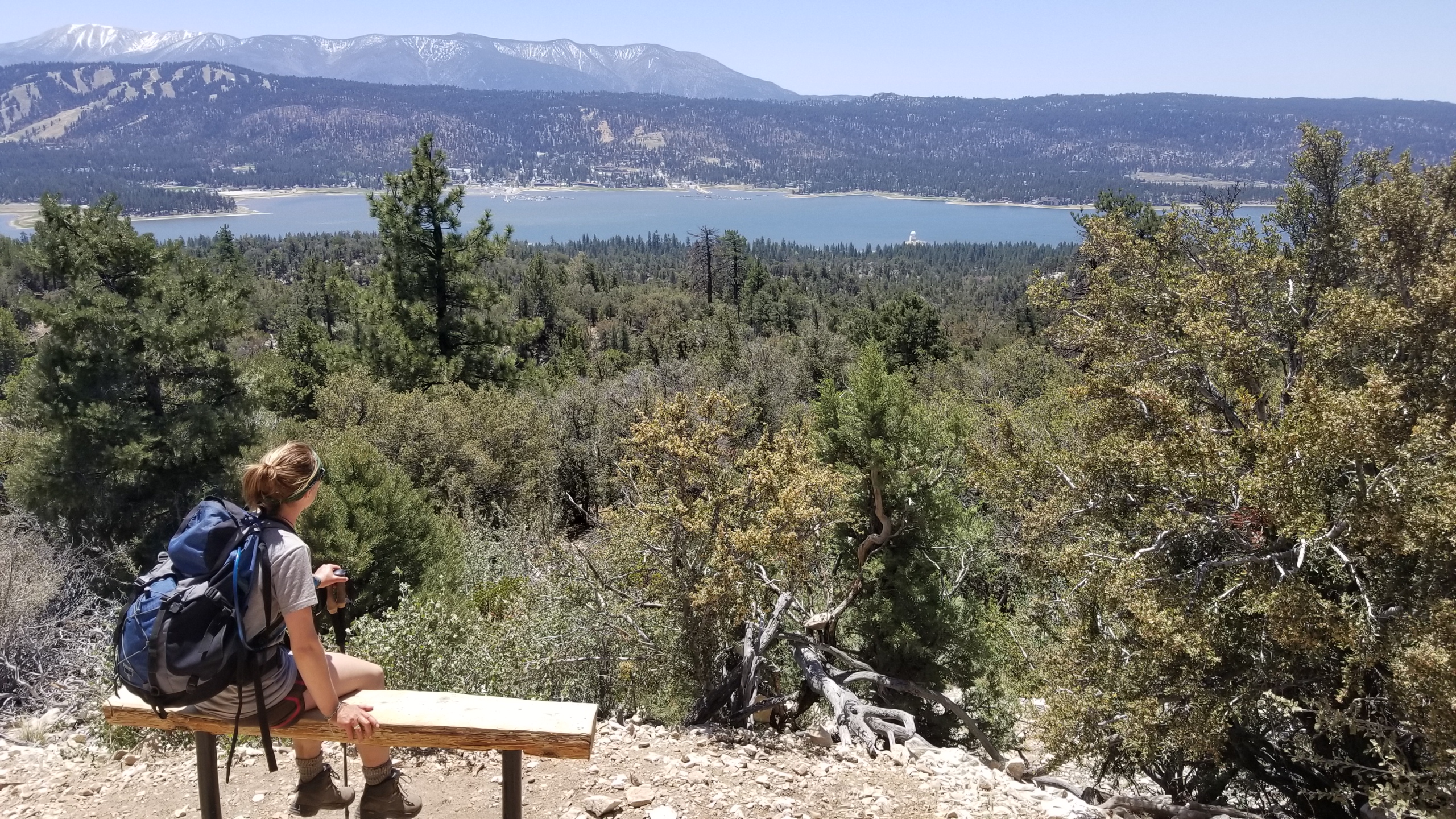 We happily headed down the trail, taking in the sights of Big Bear Lake ahead. Before heading for our destination we stopped by the discovery center, filled up water and learned about the local wildlife.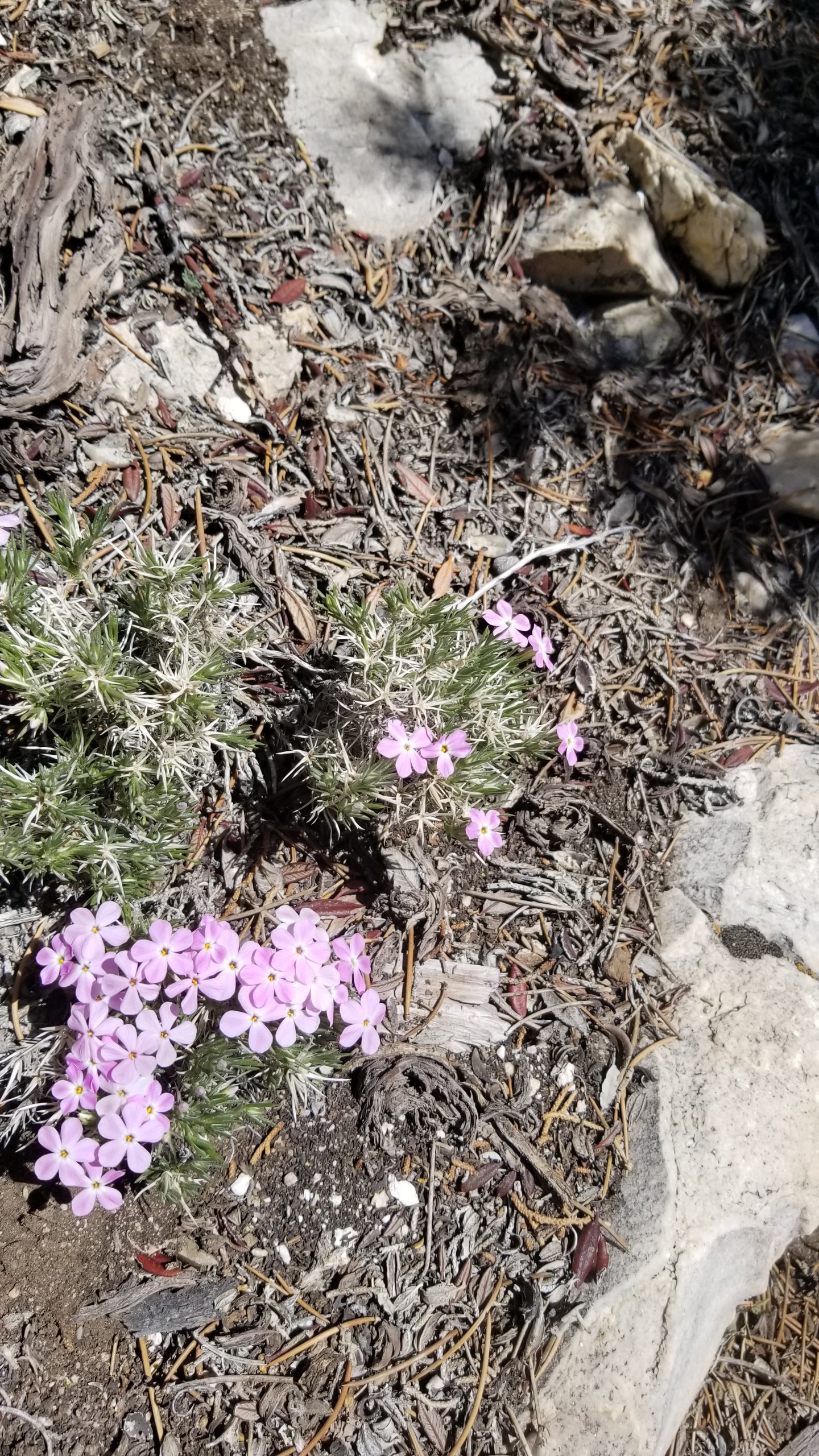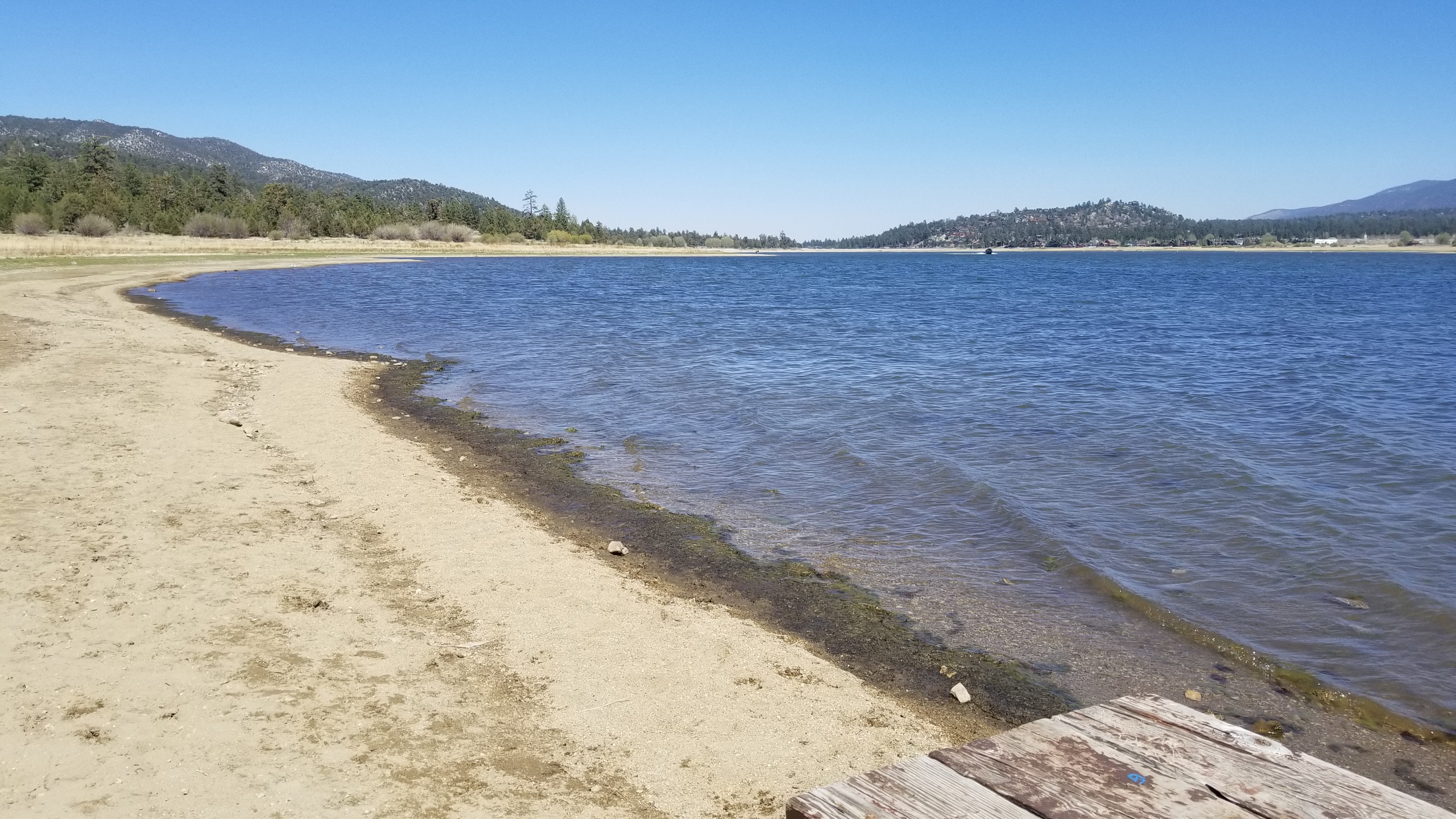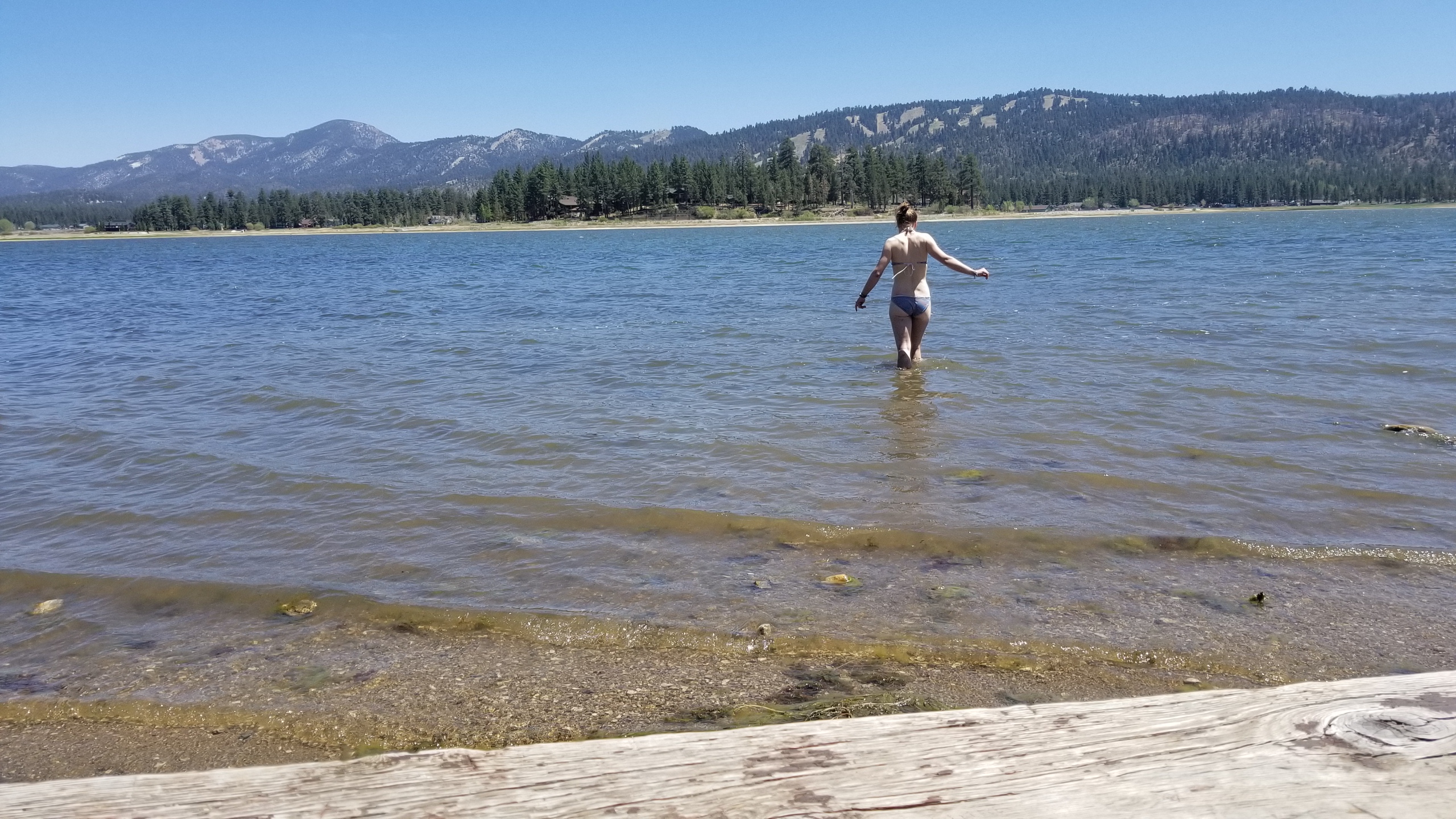 After the center we finally arrived at the lake and the wind was blowing pretty good. It wasn't cold, but with the wind you needed a jacket. We both braved the water and after acclimating to its temps we were grateful.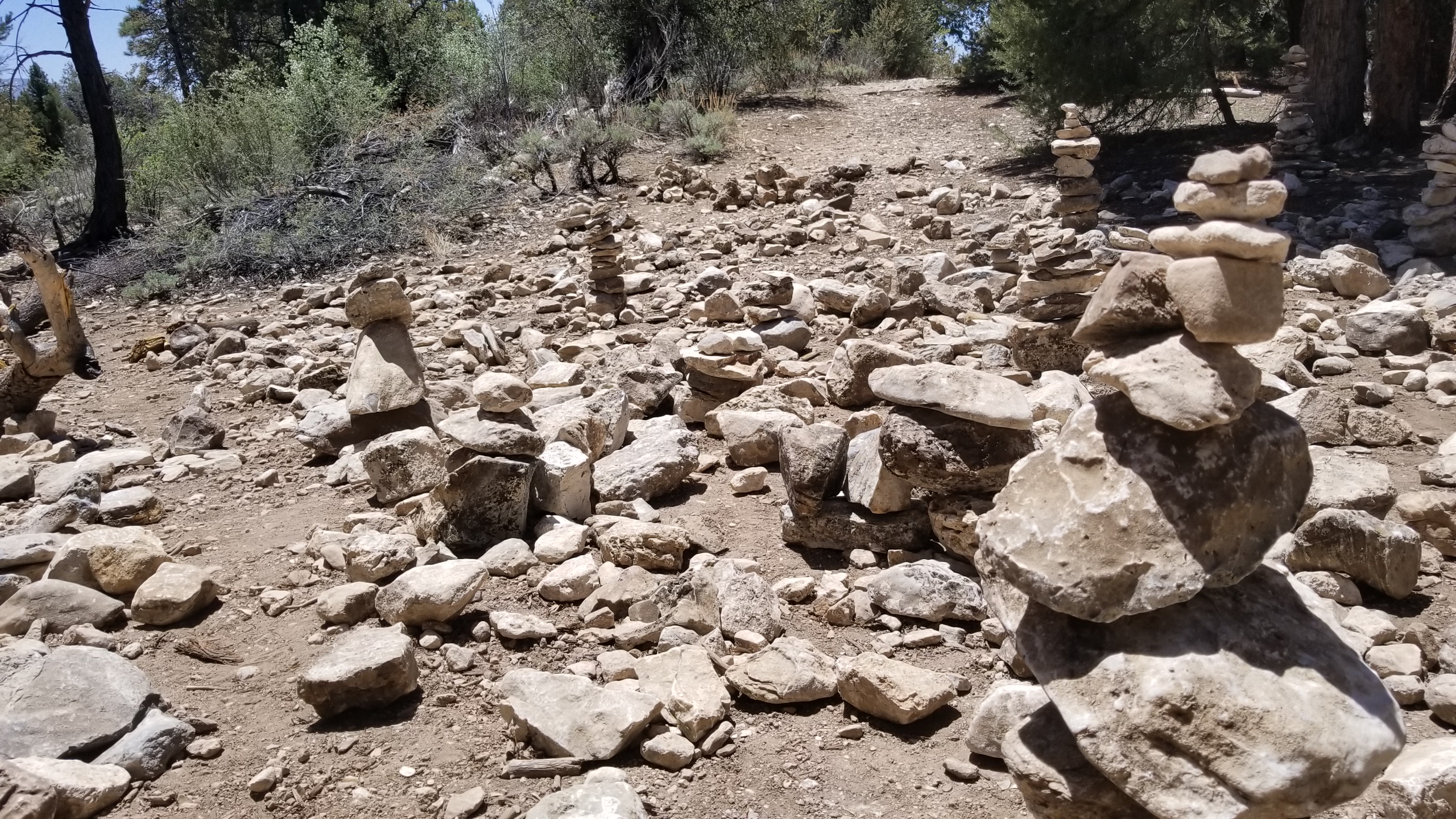 Chilling out and relaxing to appreciate small things off the trail is just as important as the PCT itself. We packed up, and hiked back up the hill to camp. Another great day! Tomorrow, Big Bear to resupply! I can taste the burgers already!