5.4.18
Whew it was cold last night! Camping at 8000 feet brought on the 30 degree nights. I woke several times, I wasnt sure if it was the cold, my need to go to the bathroom, or my excitement to see my friends Nick,Sam, and girlfriend Izzie who planned on meeting me on the trail later today.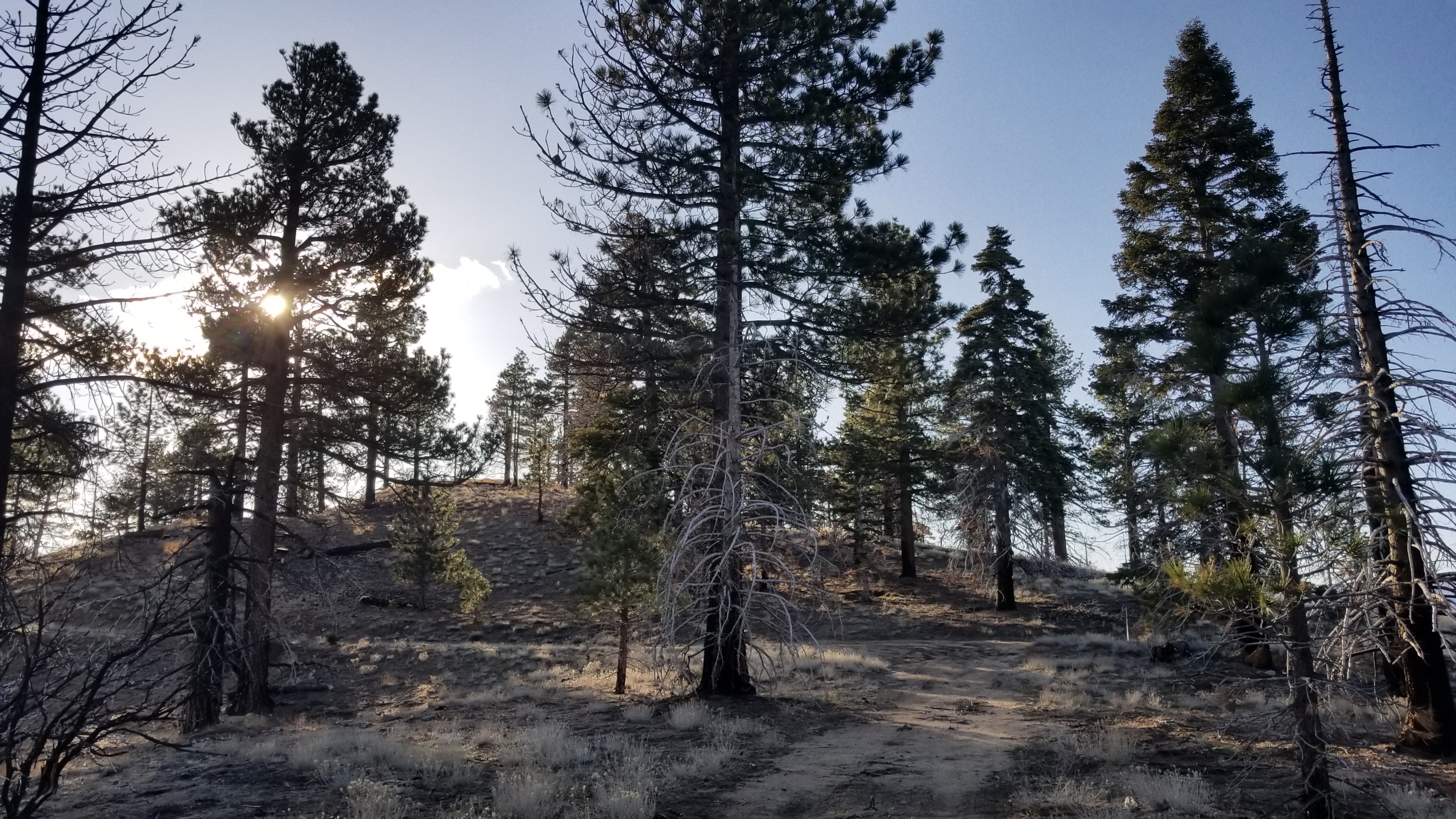 I tossed and turned sintching my bag down around my face so you could only see my mouth and nose. I could lay there any longer as I felt the warm from the sun beaming on my tent walls. I got up and did the usual routine to get paked and eat breakfast.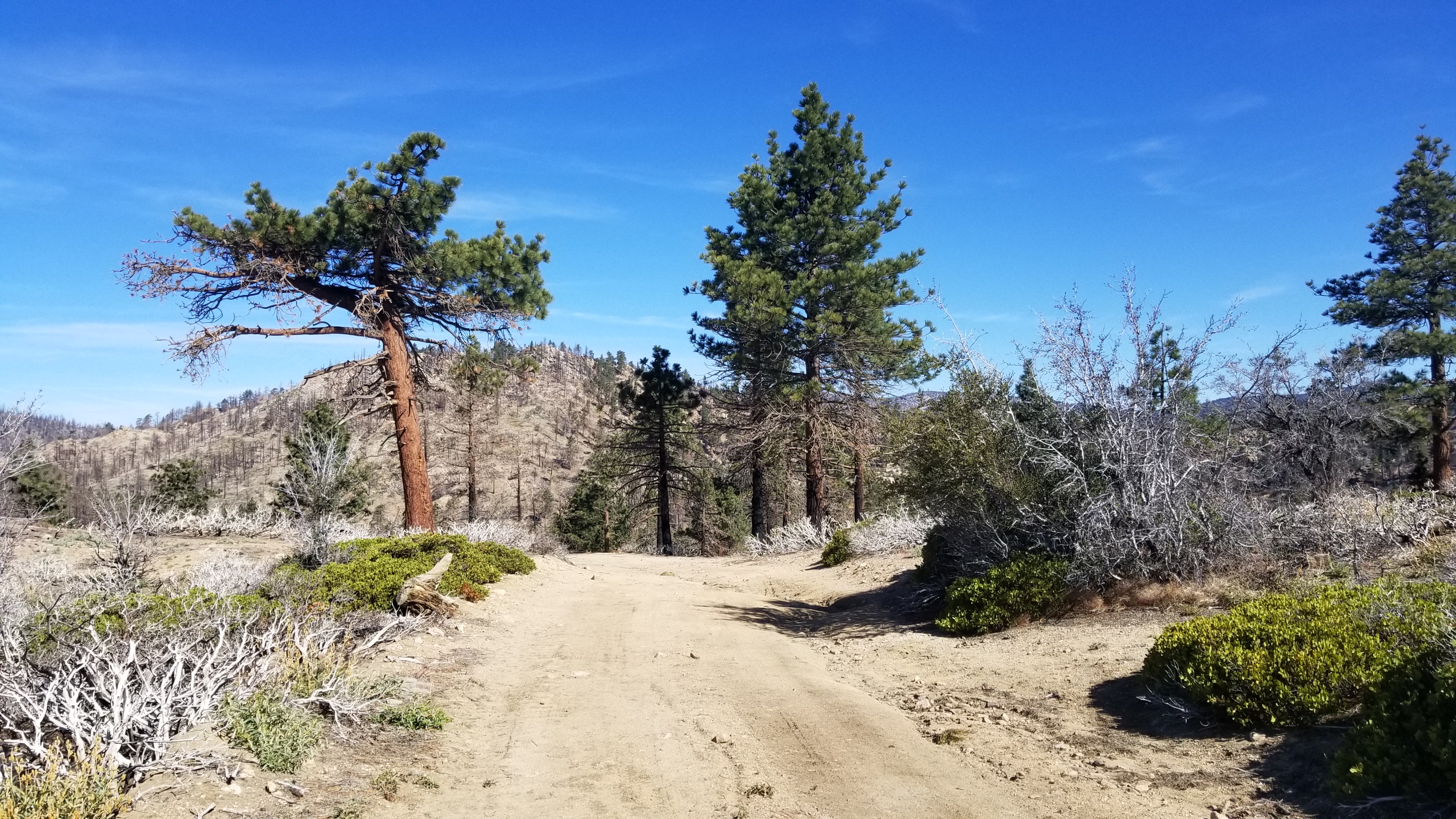 I was soon walking back down the old logging road towards Mission Spring Trail Camp taking in the expansive views, and for once taking my sweet time strolling along. They were to meet me at the camp 12 hours later just 4 miles away, so I had no hurry. I checked out the Fish Creek trailhead we planned to ascend the next day to the summit of San Gorgonio.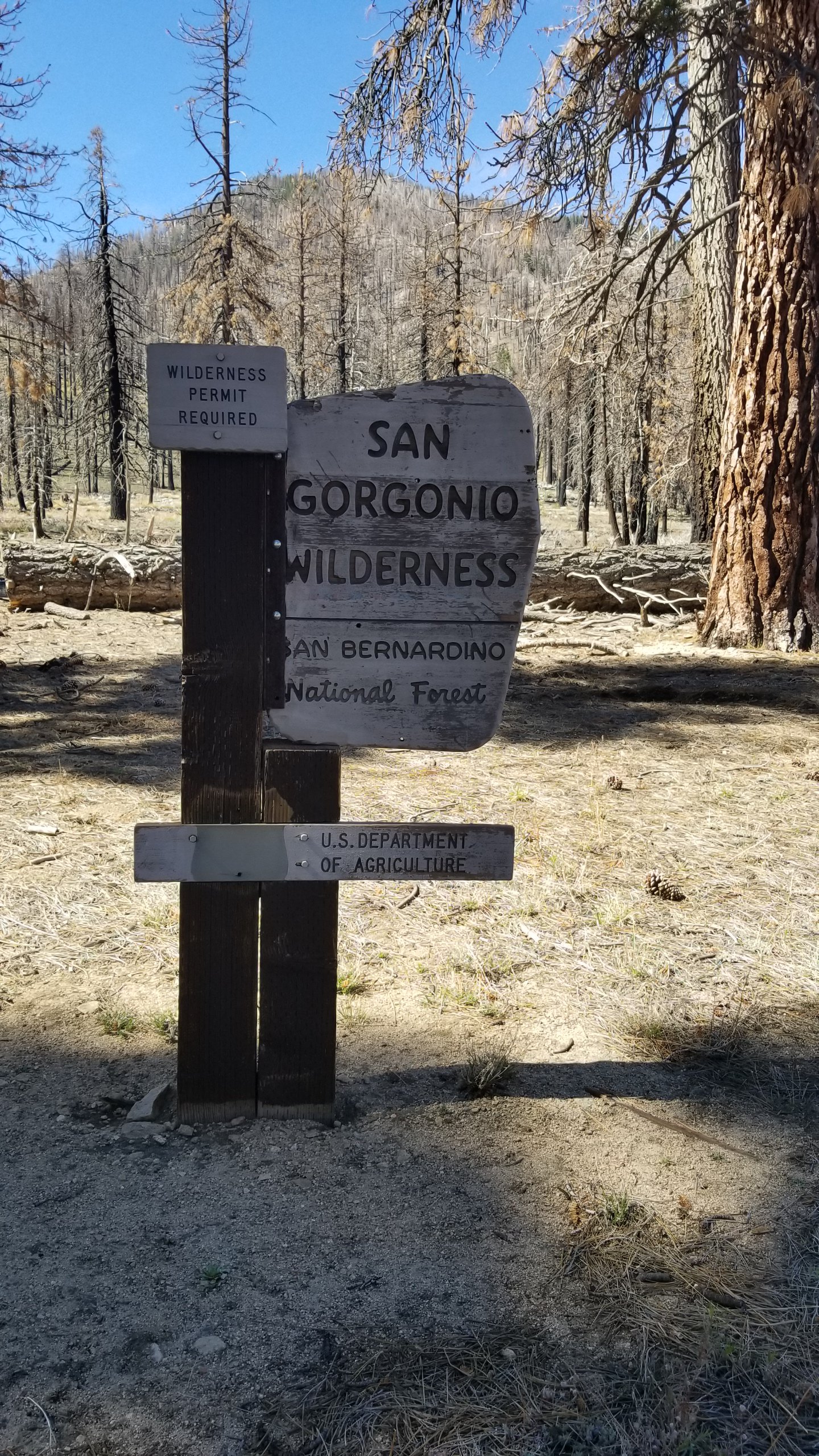 I walked the dirt road back to the camp, chatted with a few passing PCTers. I reached the camp where I met an older fella Walk about Jim. He had 2 dogs with him and was pretty friendly. His cowboy hat had the PCT emblem on the front. I could see some old faded tattoos on his forearms. He sported a few bracelets and a leather pouch around his neck. He was from Tennessee, was out to hike the trail and just taking his time to enjoy it. He didnt seem to have the urgency to hall butt up the trail like some of the younger thru hikers, just seemed to really be taking it all in.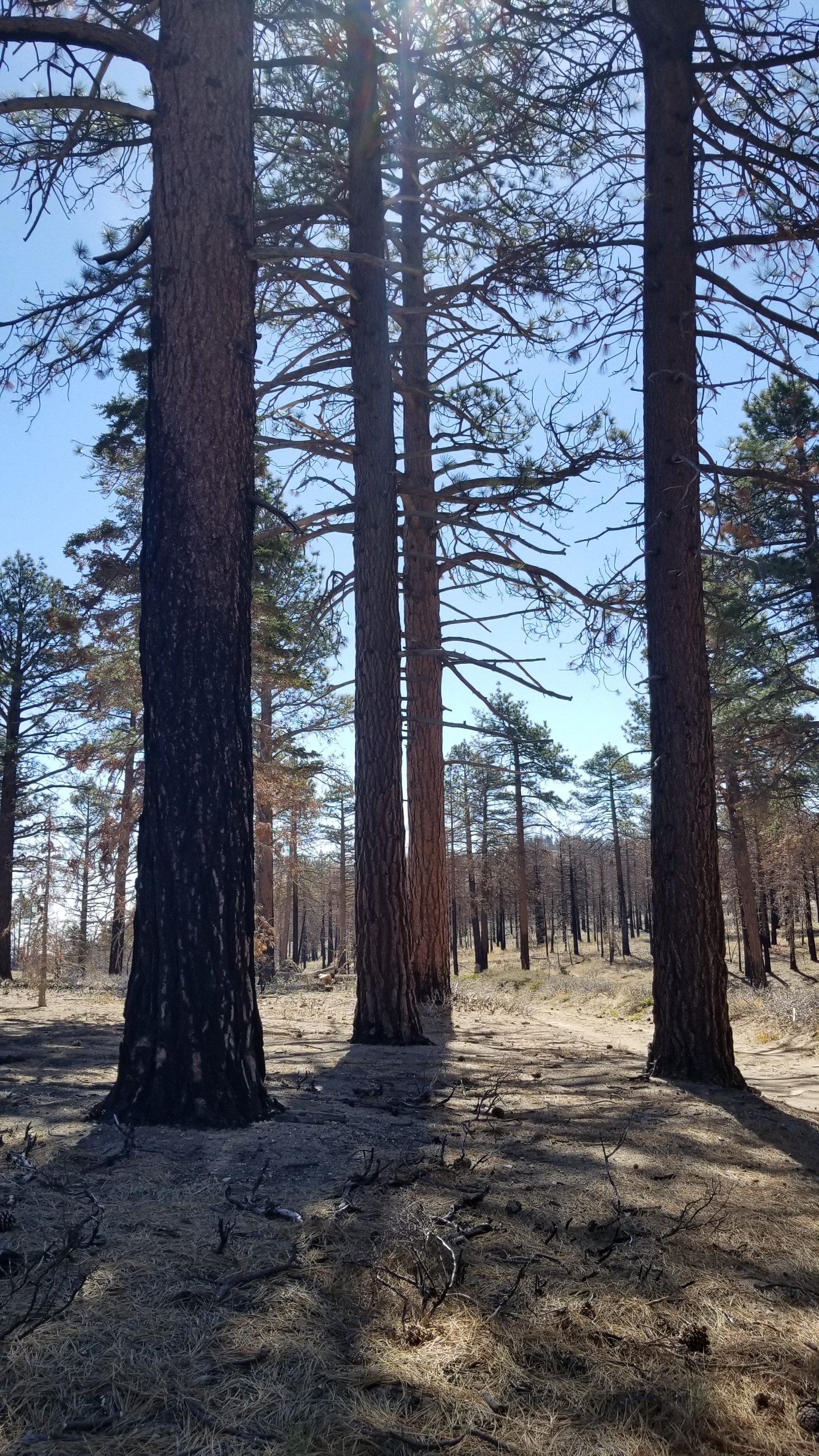 I set up my tent as we chatted for a bit. He packed up and pressed on with his little 2 dogs and his walking stick. Super nice guy! I continued on with my chores: gathering water, getting an ice cold spring bath, gathering wood for the nearby fire pits, and having a little lunch. Now all was left to do was wait, and enjoy the surroundings!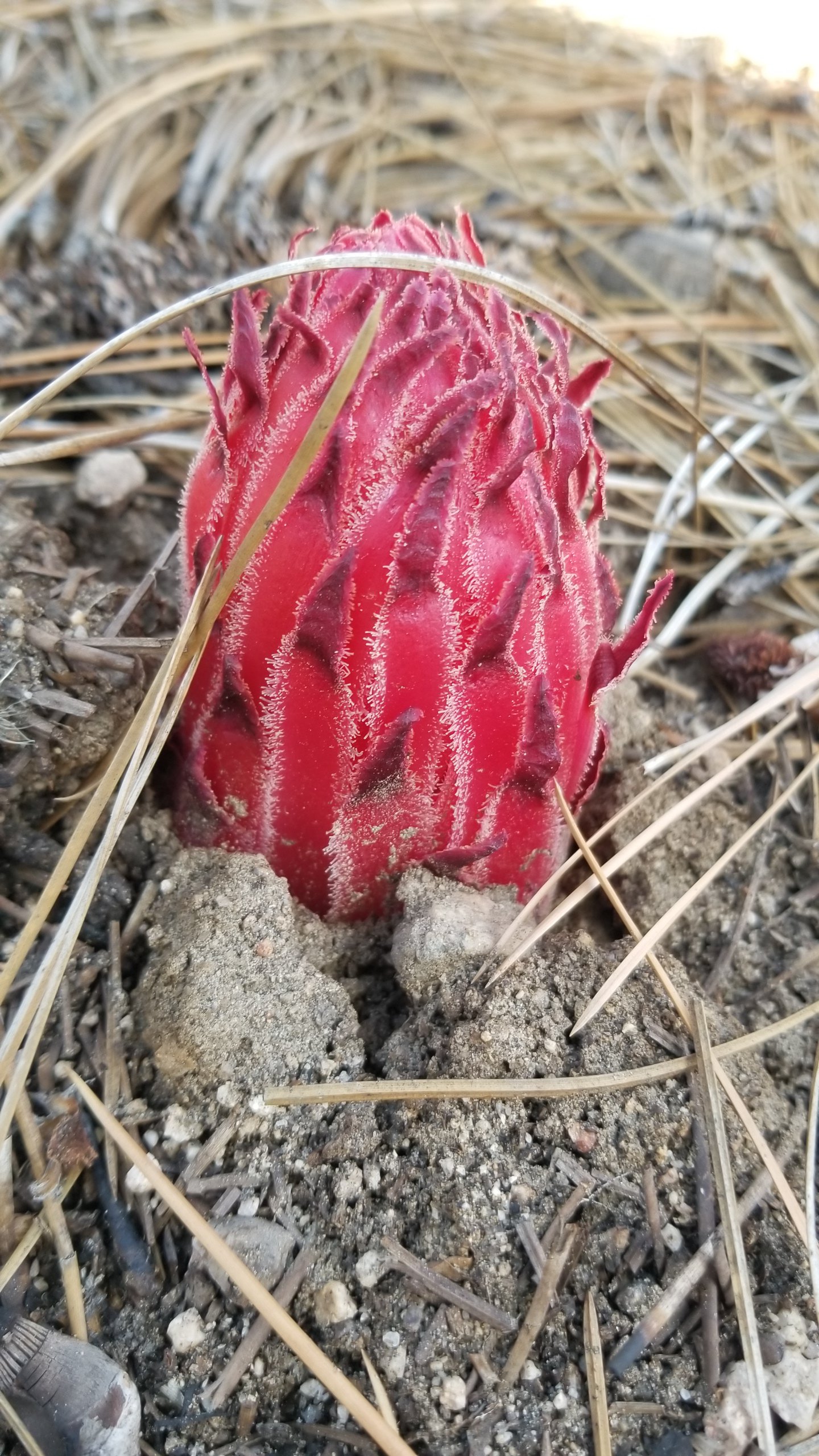 Hiker Profile:
Walk about Jim – 70s? From Tennessee, moved to the suburbs of Chicago for about 20 years before finally coming back to Tenn after his parents heath started to fail them. Before leaving Chicago he hiked and biked the length of the American Discovery trail from Chicago to Venice Beach, which I would imagine planted the seed of long distance adventures. After finally having a heart attack and triple bypass surgery to save his life, he decided it was time to focus on himself for a bit. He planned to hike PCT, CDT, AT (tripple crown). Not an easy undertaking, but with his 2 dogs by his side, he seemed determined. If all else I could tell he just loved being out in nature.