8.23.18
I woke in the parkinglot behind the Cracker Barrel gas station tired and not wanting to move. The night before had been windy, chilly, and I was reluctant to get going. Finally I pulled myself from my bag and got the morning ritual going. The upside here was, there was a hot shower in a small building behind the store waiting for me.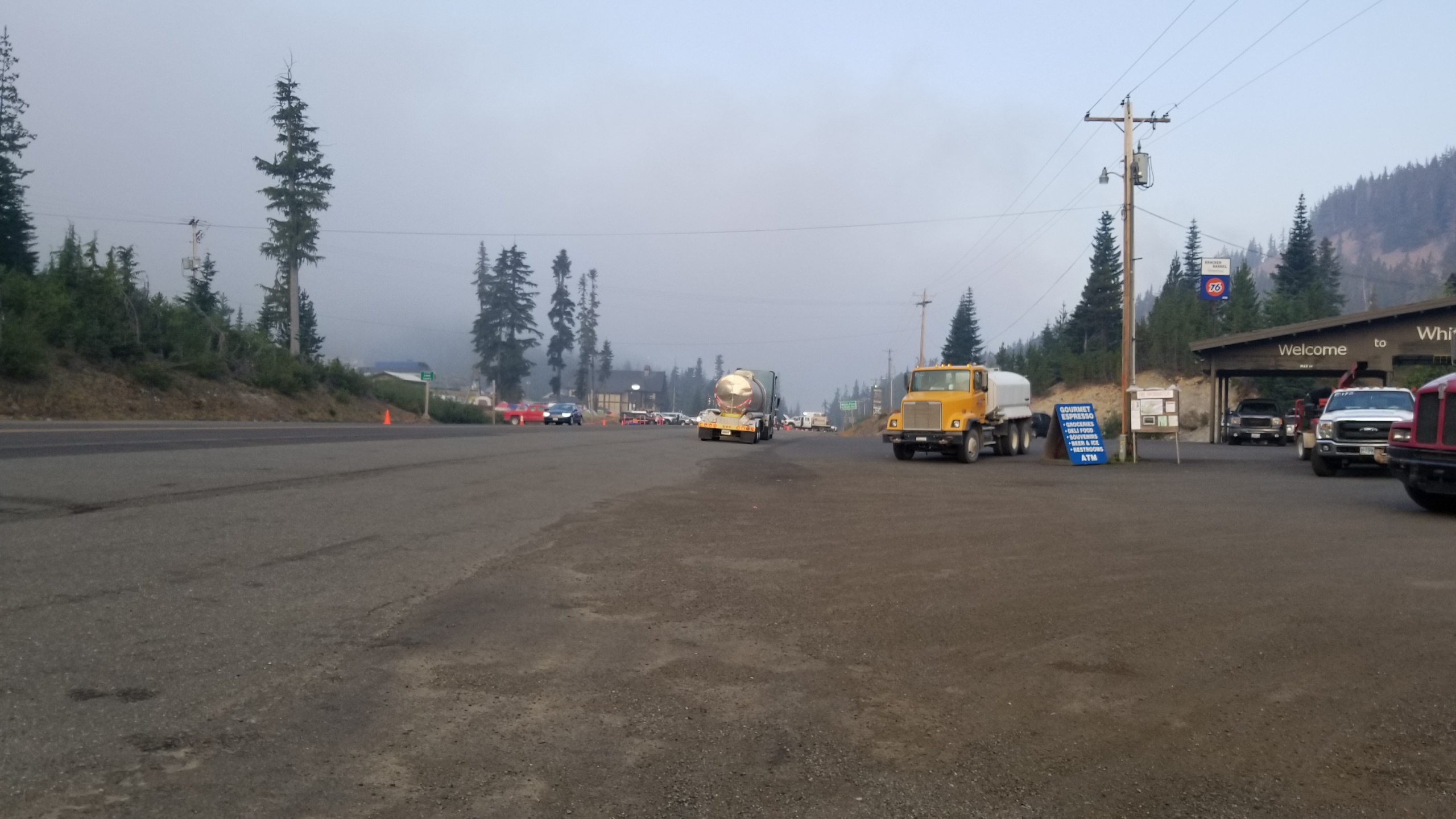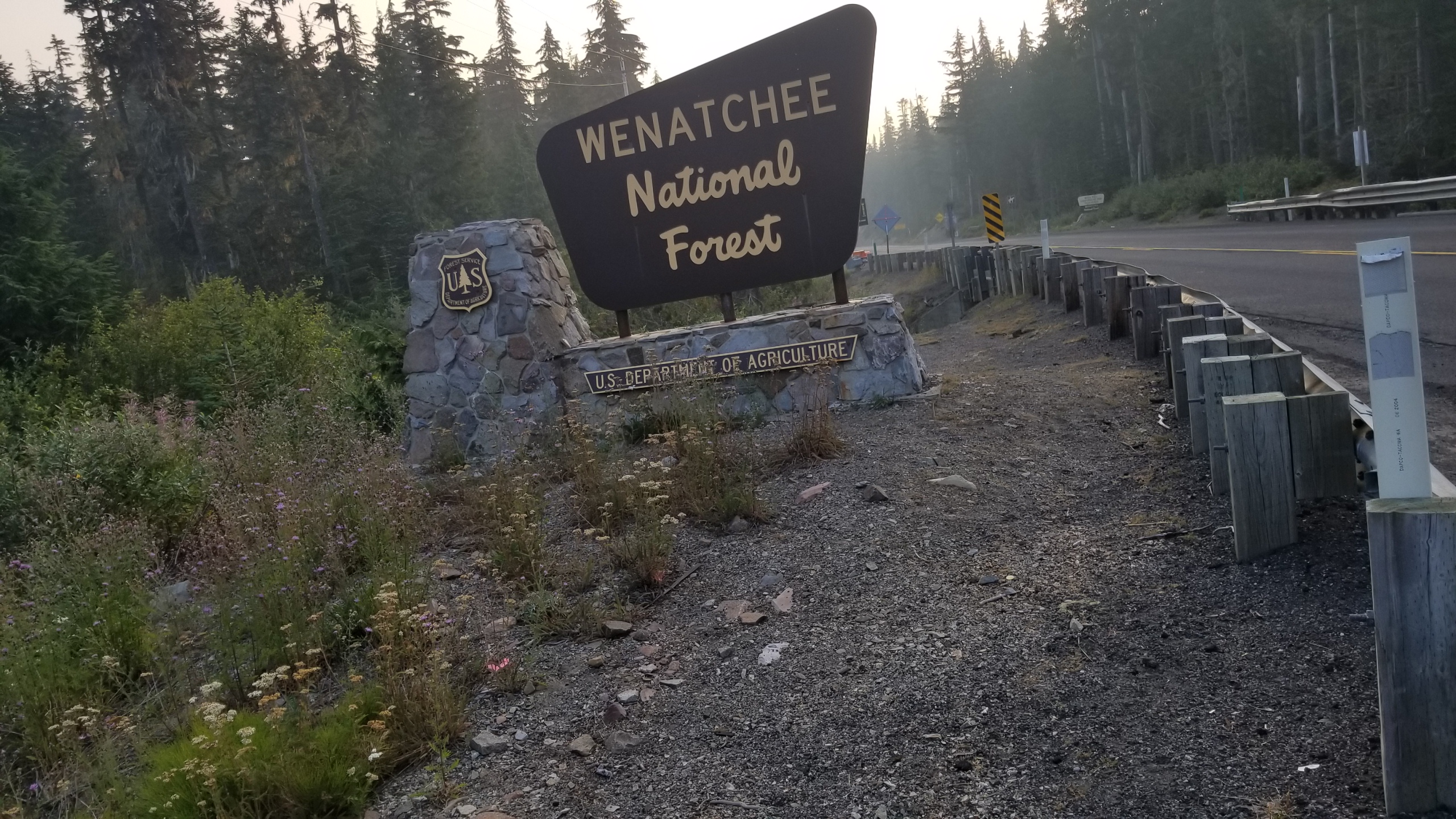 The hot water steamed the cool air and I plugged my 4 quarters into the slot machine. It was 5 minutes in heaven, followed by 5 cold wet minutes of misery trying to dry off without a towel and throw my clothes back on. Finally I had my pack on and was shivering as I walked towards the trail.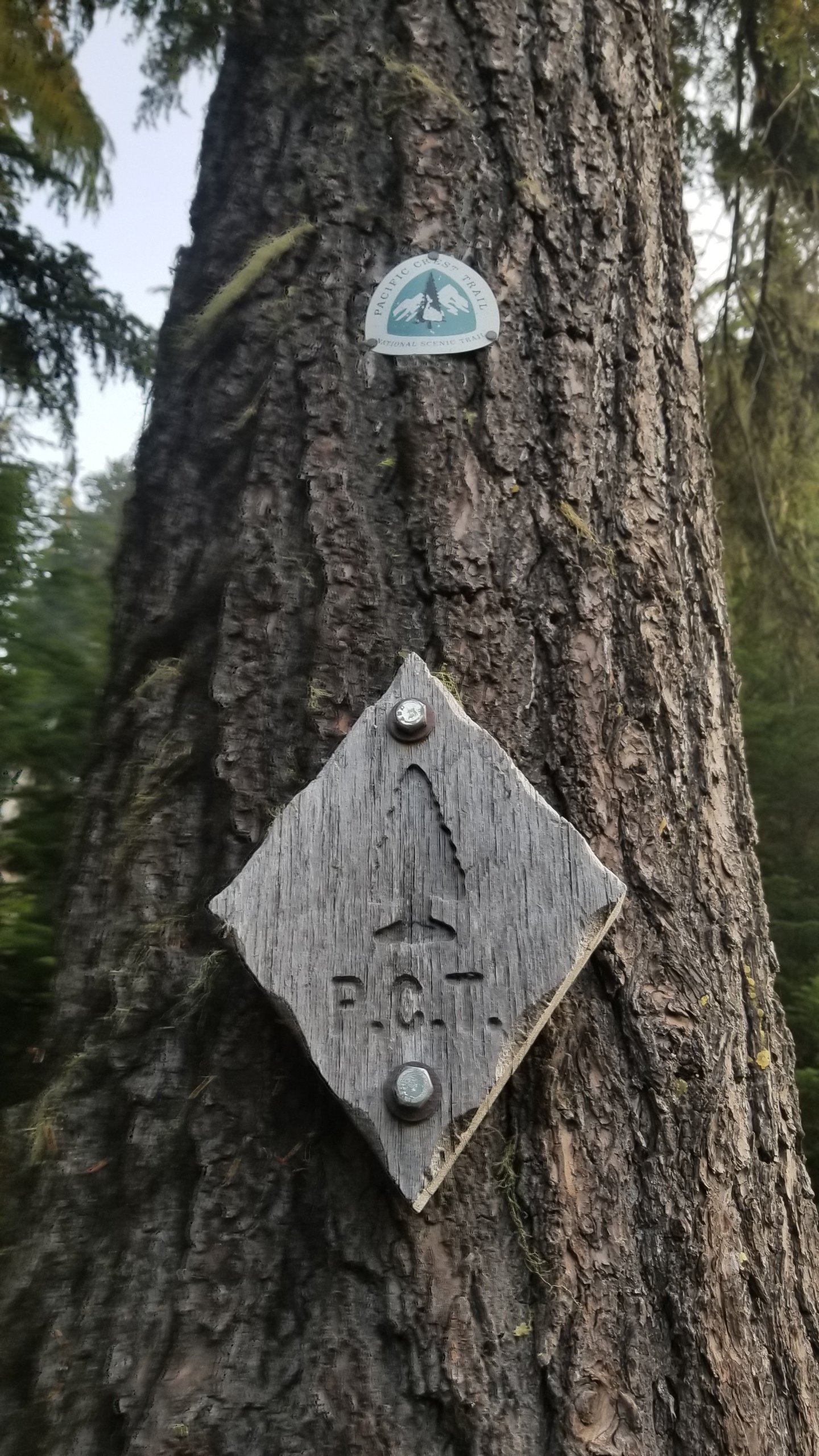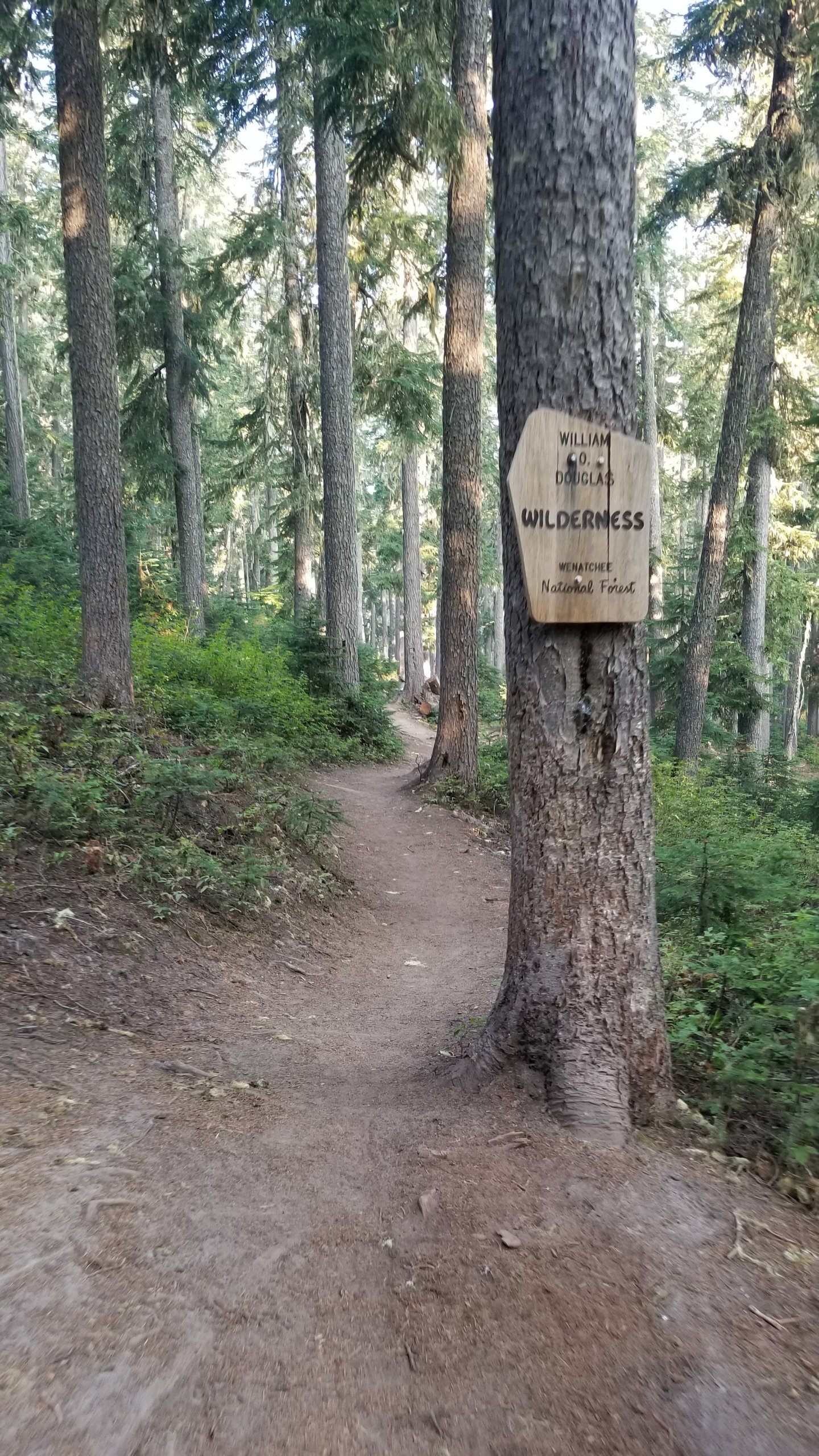 I got moving with frozen fingers and was soon underway crusing along the forested trail. Meadows, trailside ponds, huckelberries, and a chill wind to keep me on my toes. I heard a voice behind me saying "coming up behind you". I turned to see another hiker and pulled over letting him pass. I hiked on behind him and we started chatting. Soon I foud out that we were both from Va and went to Virginia Tech for Engineering. Its funny how these things work. The new few miles melted away as we chatted on passing beautiful lakes and forested meadows.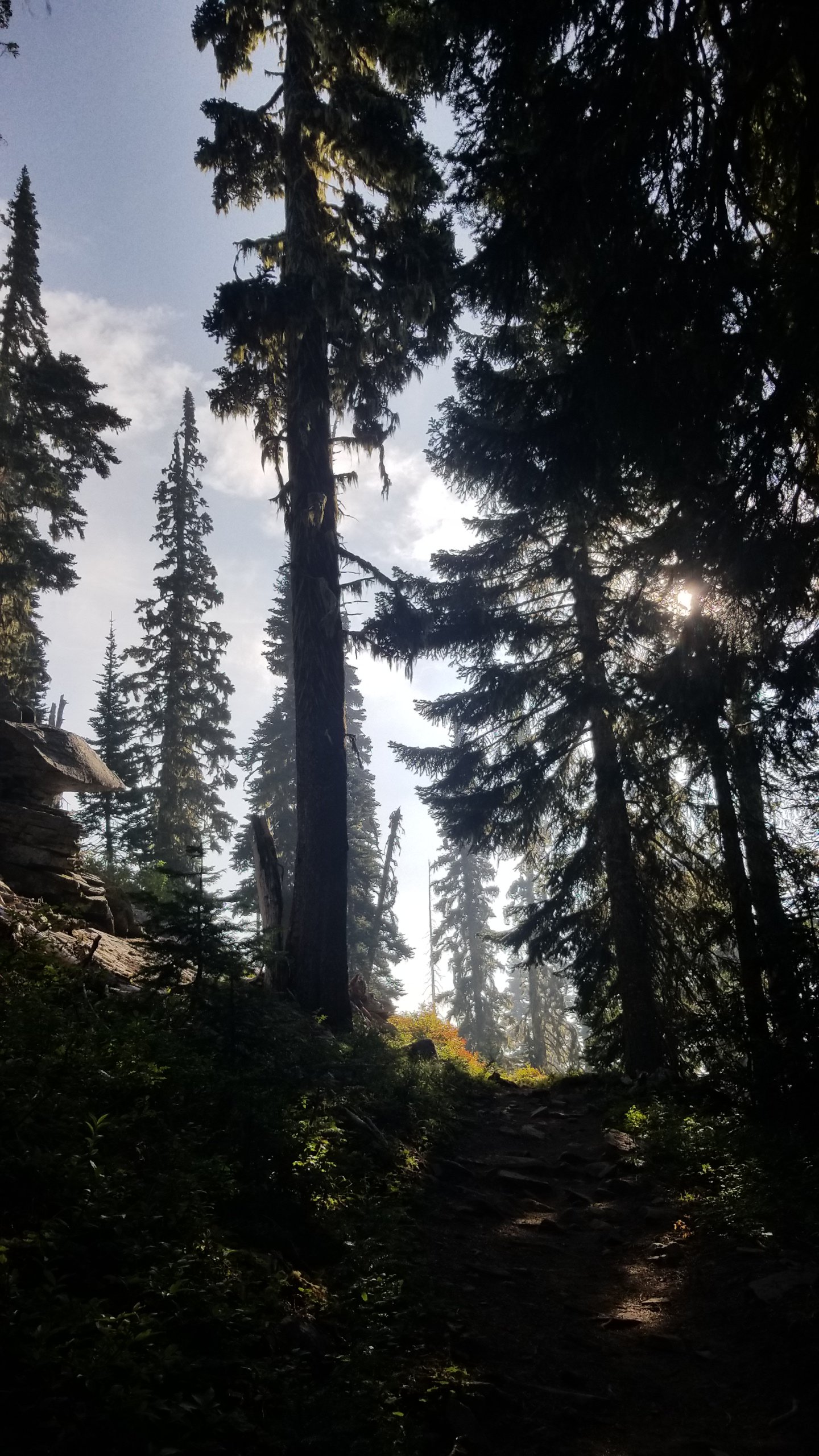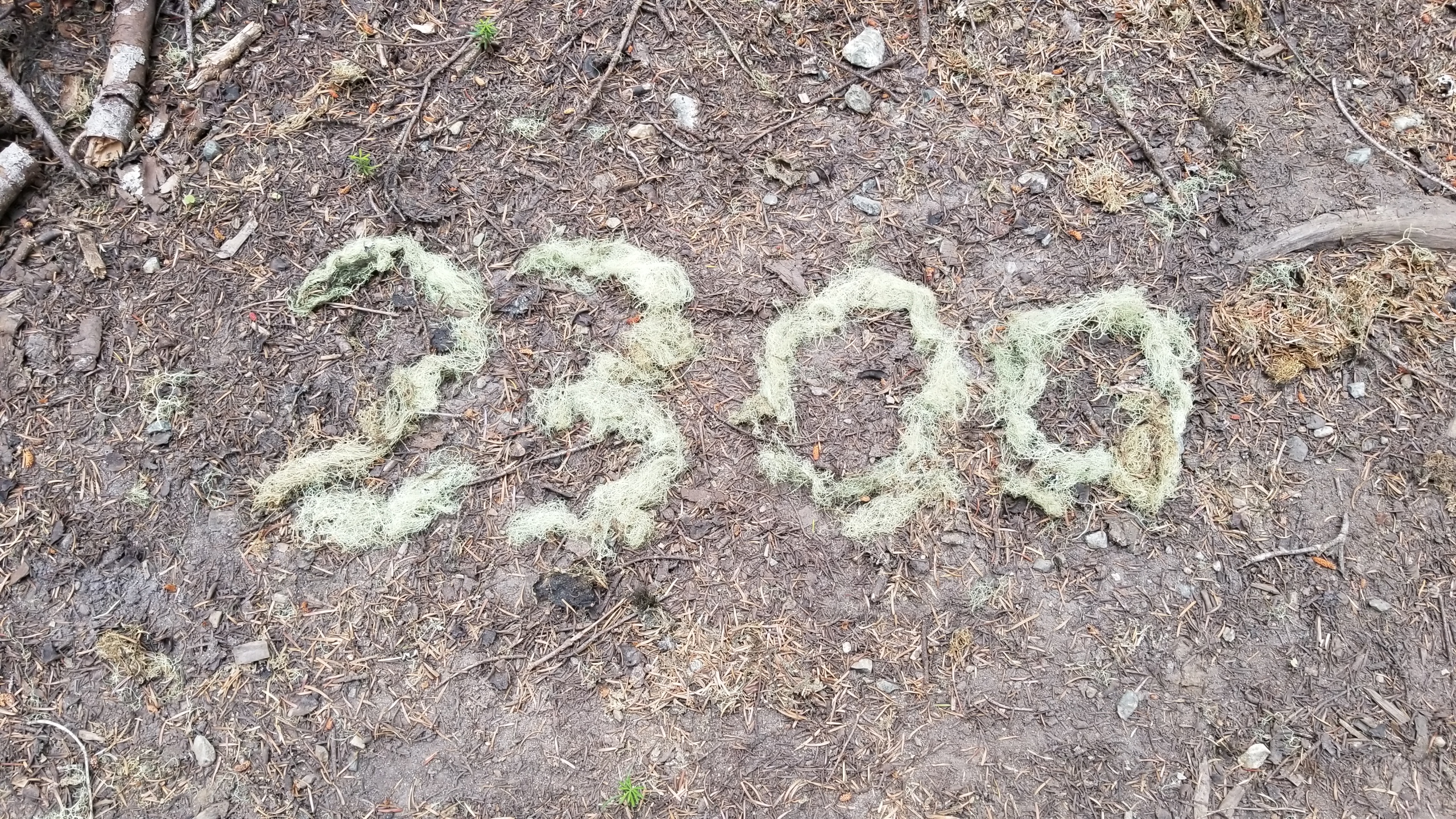 Finally we came to a creek, chatted on over lunch, then went on our seperate ways. It was a pretty good day so far, and it was only going to get better. Pressing on from lunch a large hill started putting the gain on. I trudged on under the weight of my bag until finally bettering the hill and finding clear skys for the first time in 3 days of smoke I marveled at the vista and soon pressed on. As soon as I turned the corner I was slapped in the face with my first clear view of Mt Rainier, what a beast!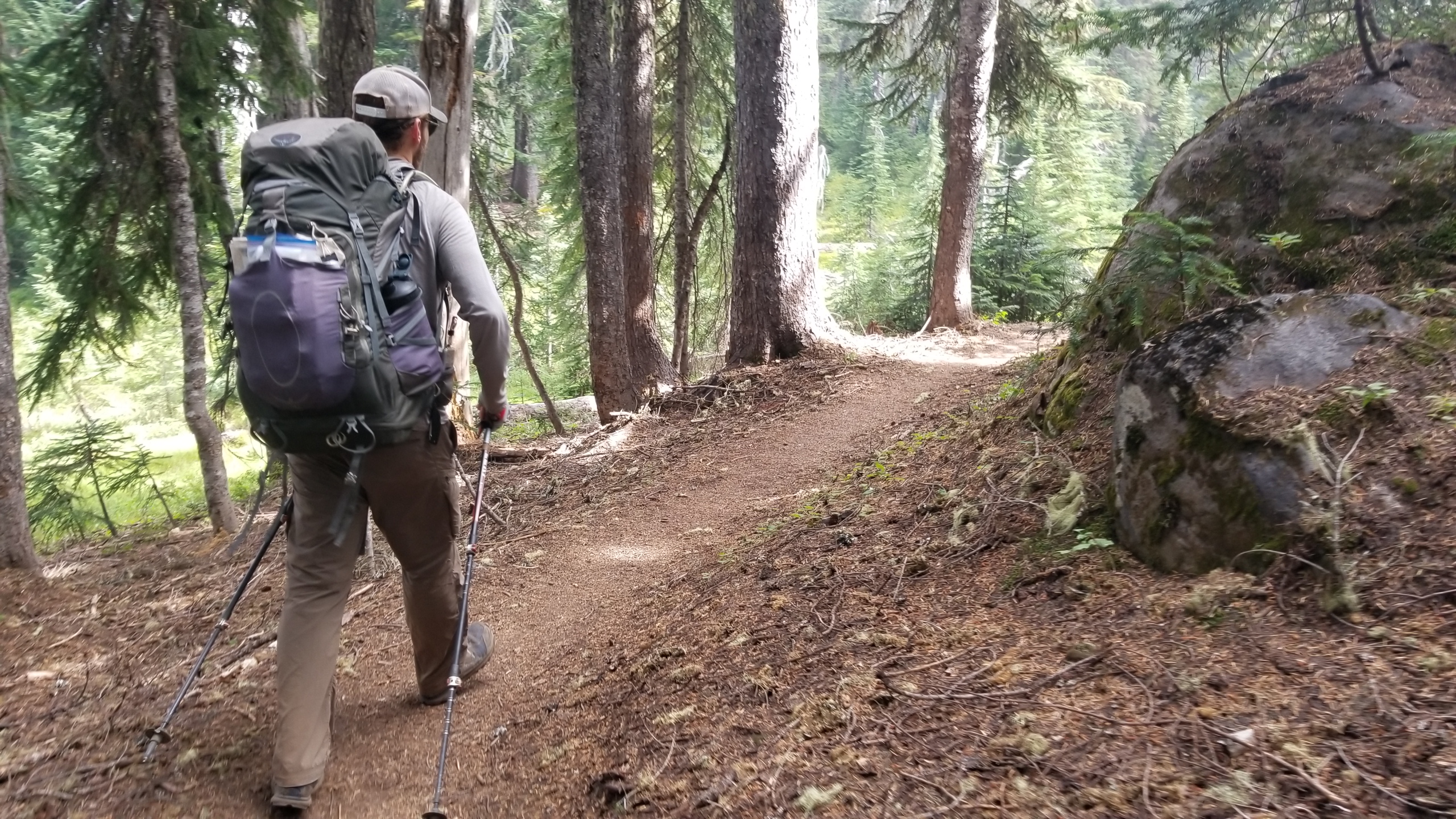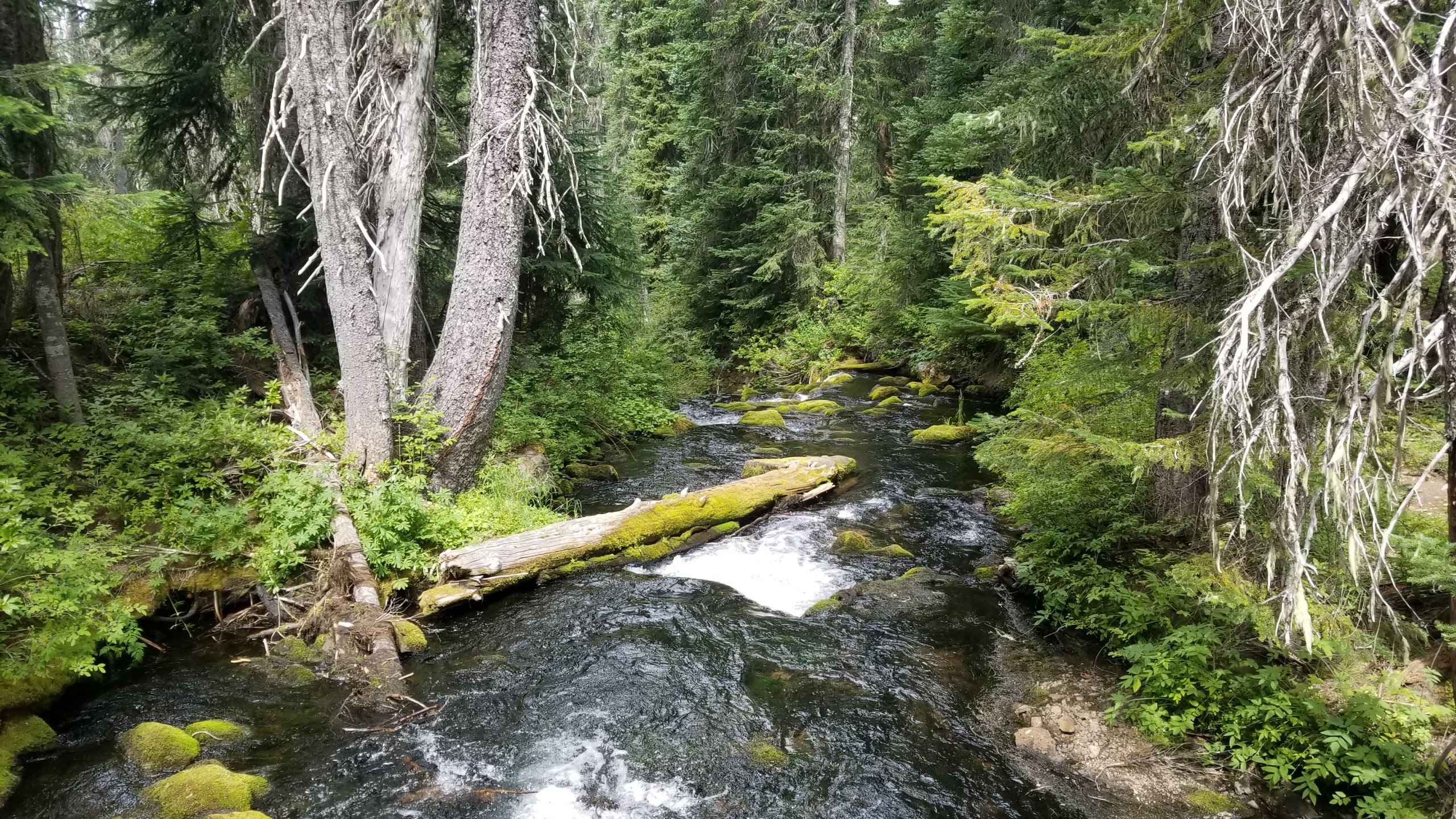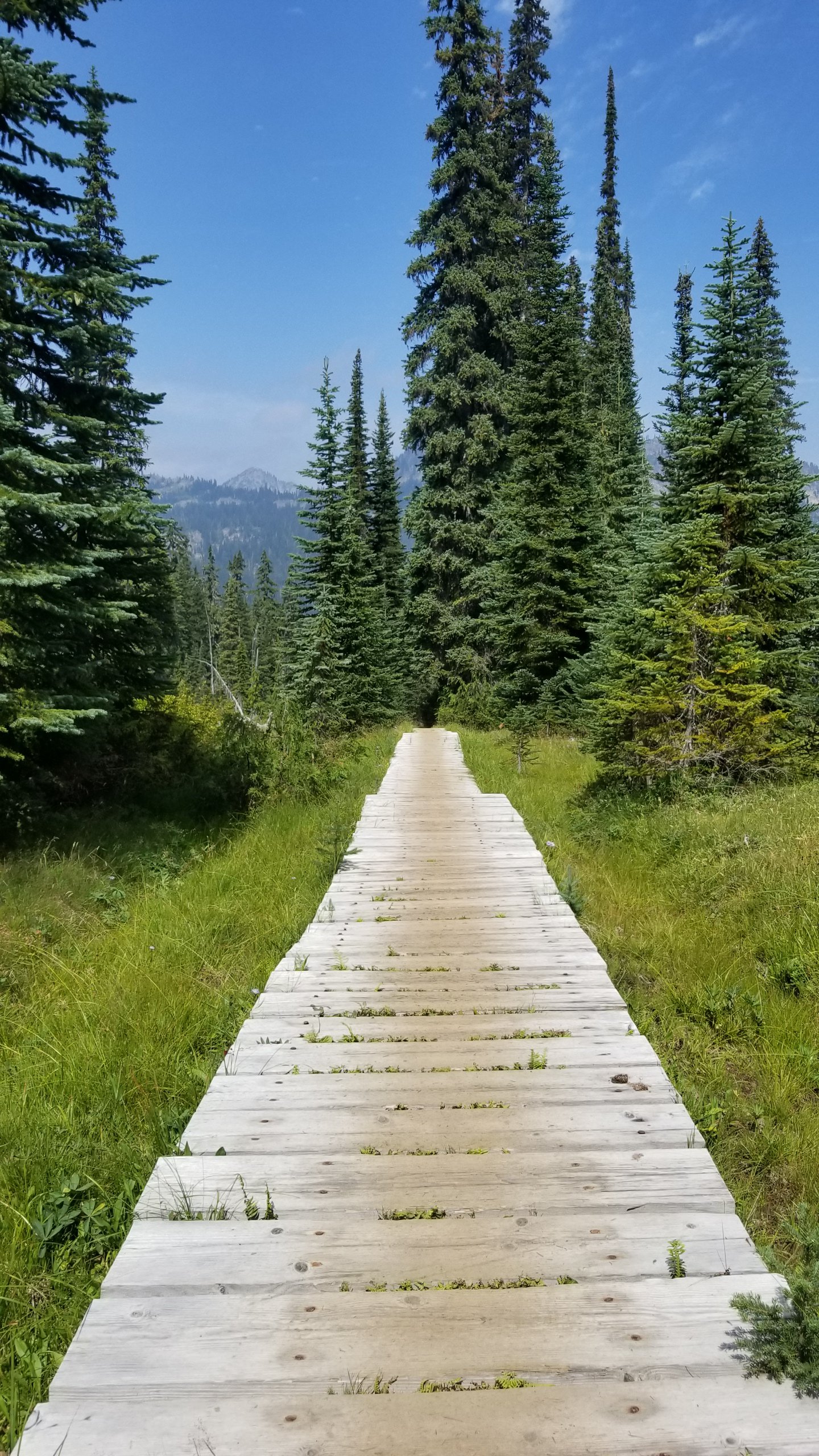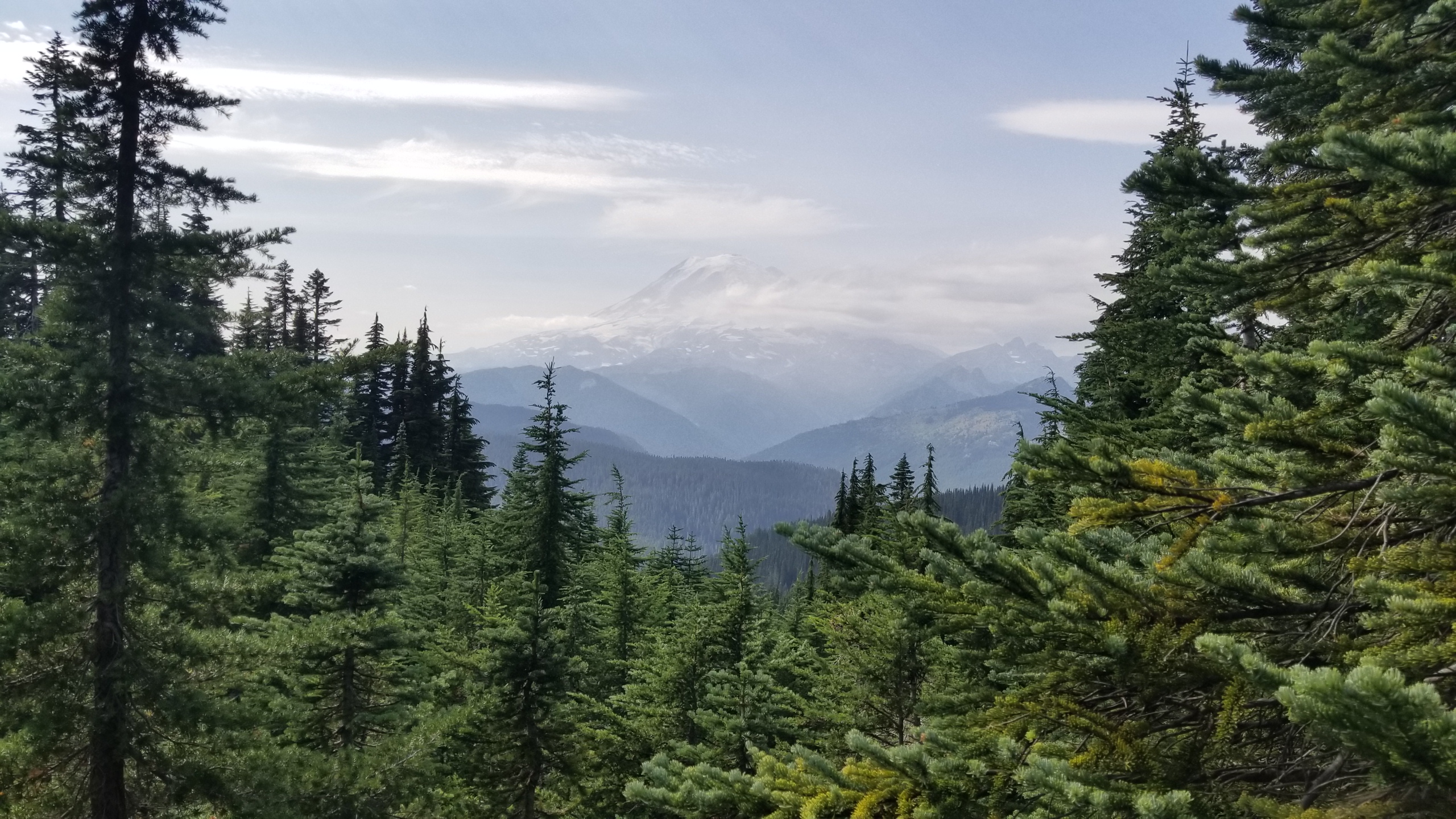 It stood tall and proud and I gazed on, woundering what a summit attempt would feel like. Shaking out of it I continued on the trail. I paused to pick huckelberries, taking pictures of misted moutains, and gathering water in cool streams. After passing Dewey Lake a final uphill battle ensued. I pressed on and up feeling the temperature fall and a stange fog settle down from above. Once I reached the saddle and found a camp I decided it was going to be a cold night and put my fly on for extra warmth. The thick clouds rolled acrossed the mountains from my cliff perch lookout. It was amazing and I listened to the sounds of the night as they crept in. Soon I was cazy in my sleeping bag, all tucked away for the cold night to come.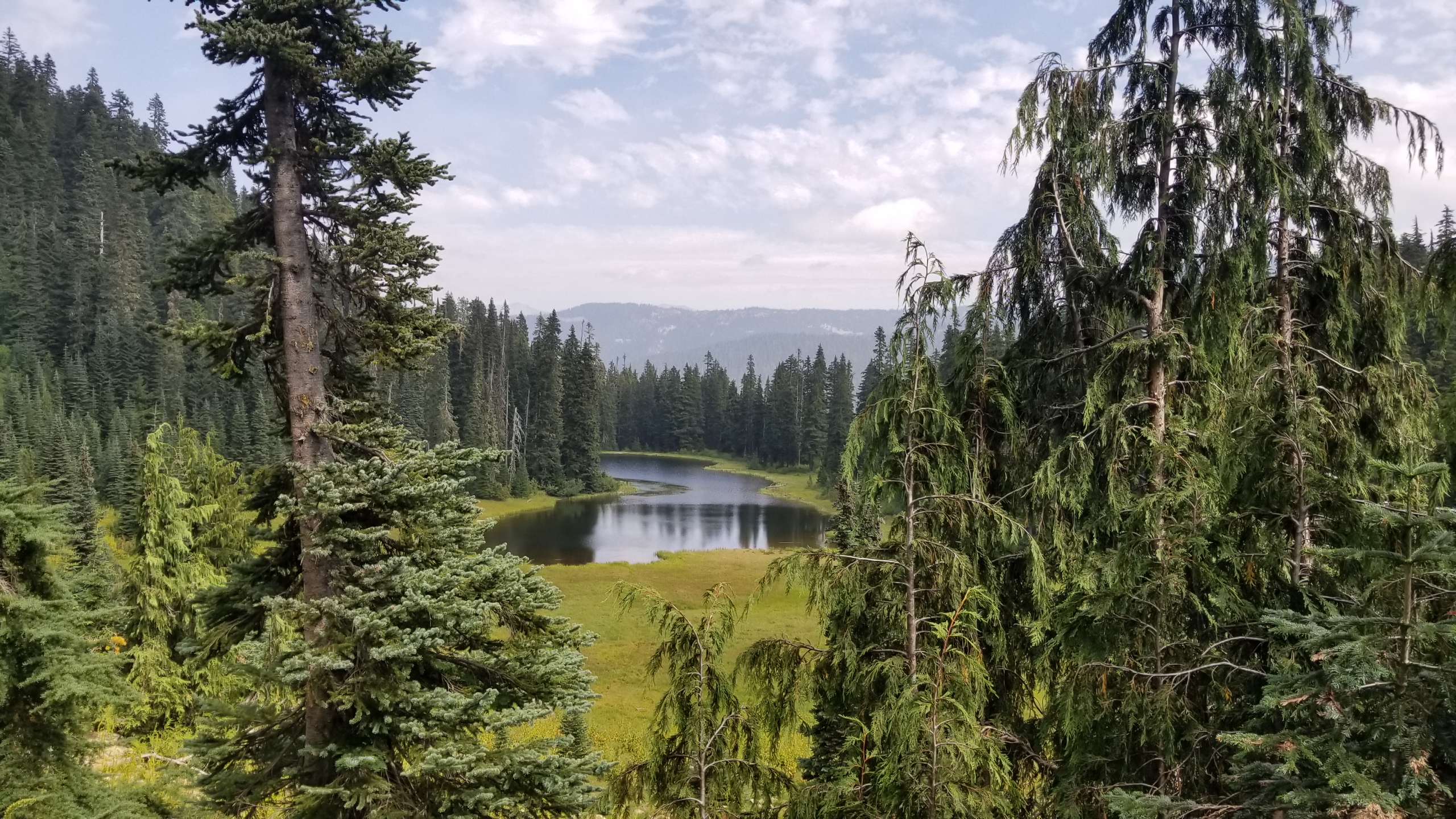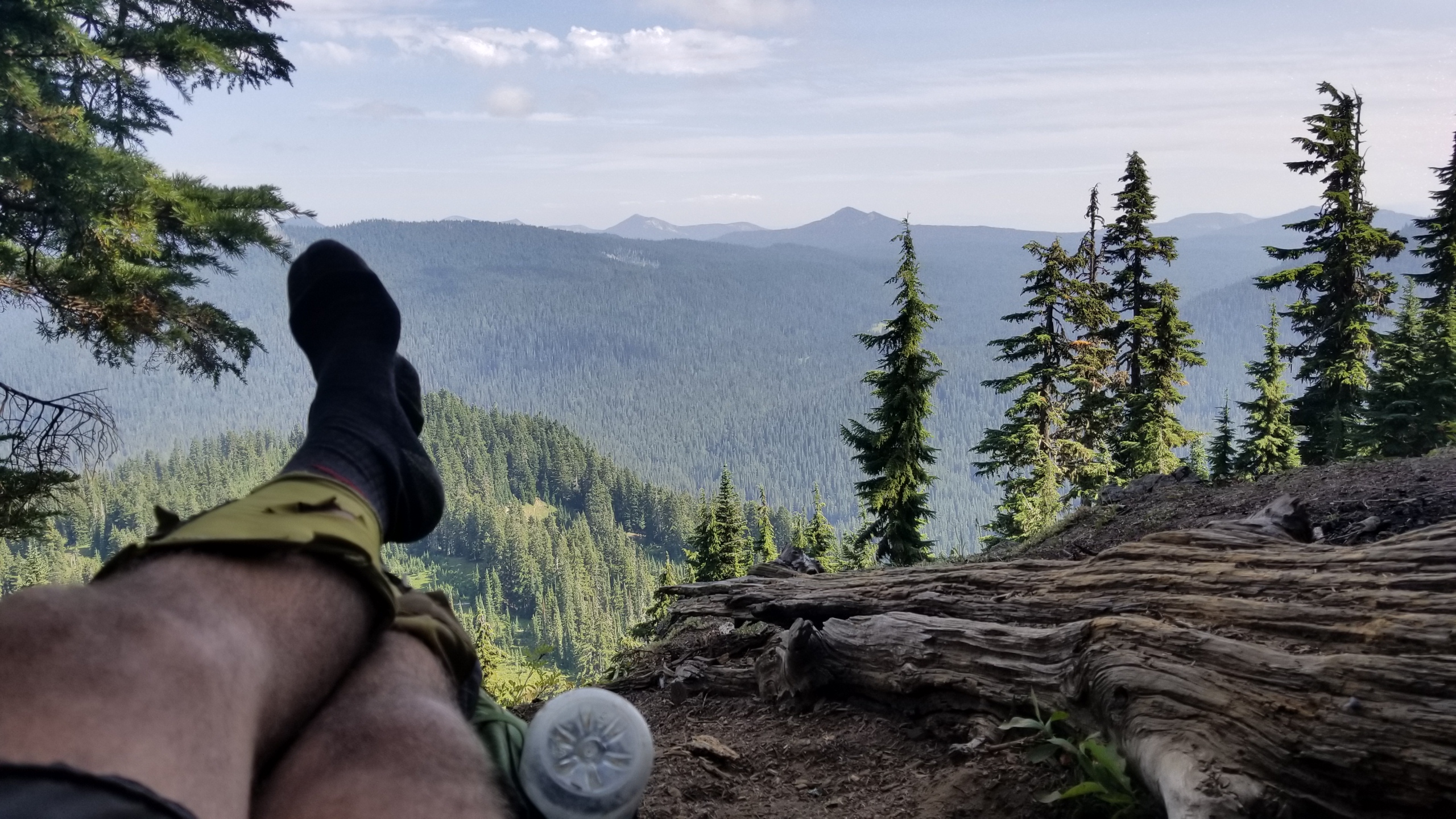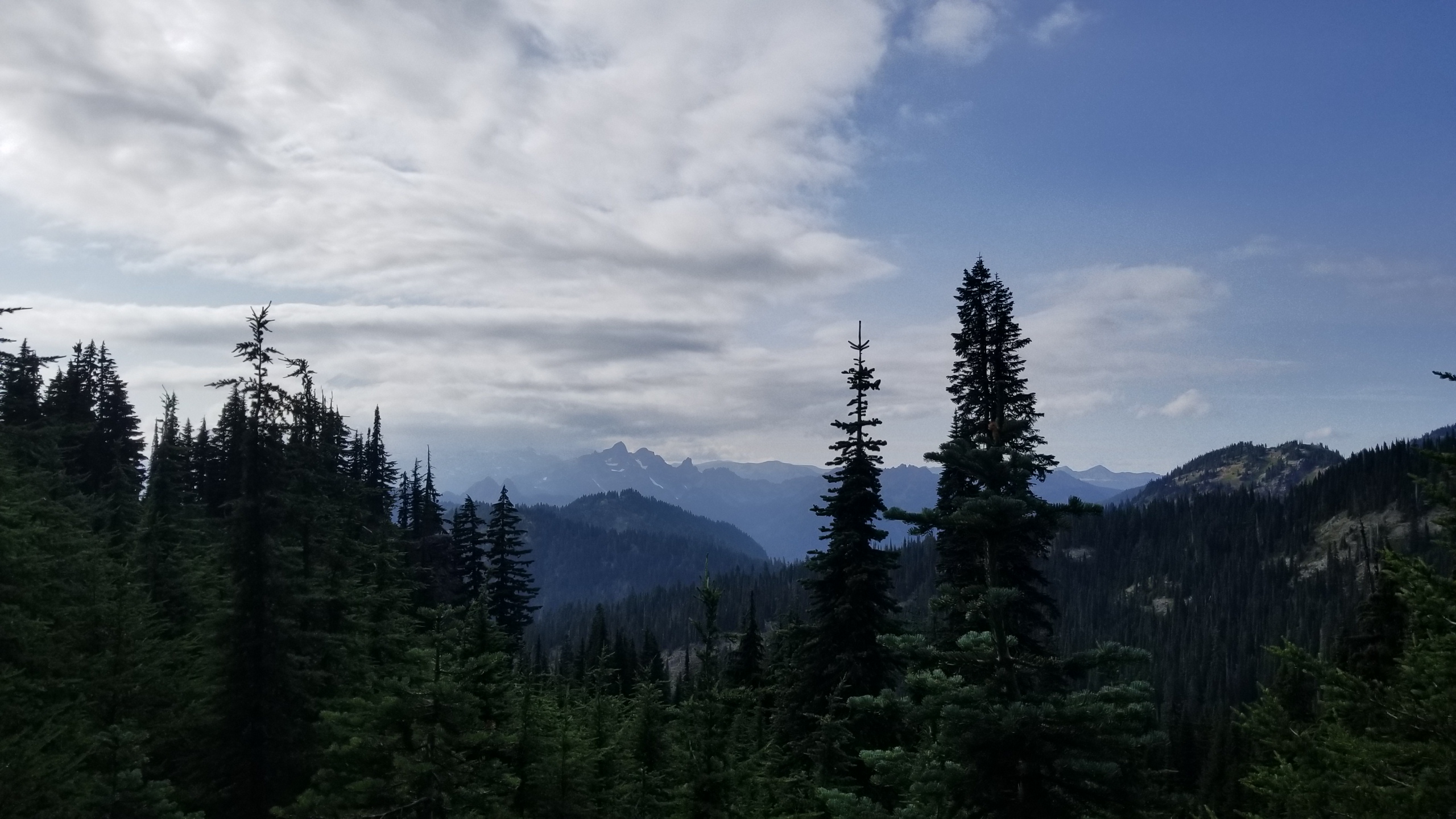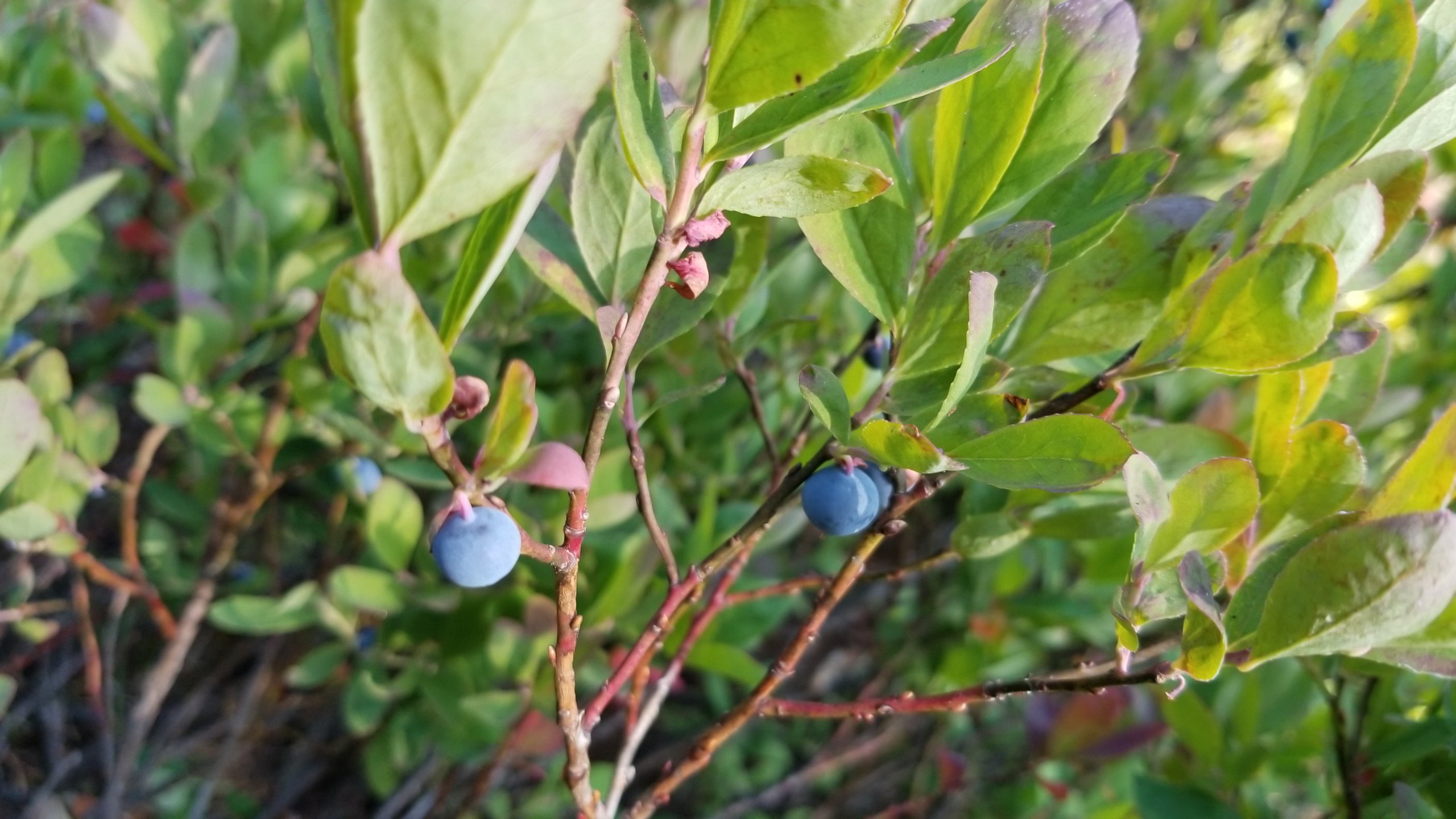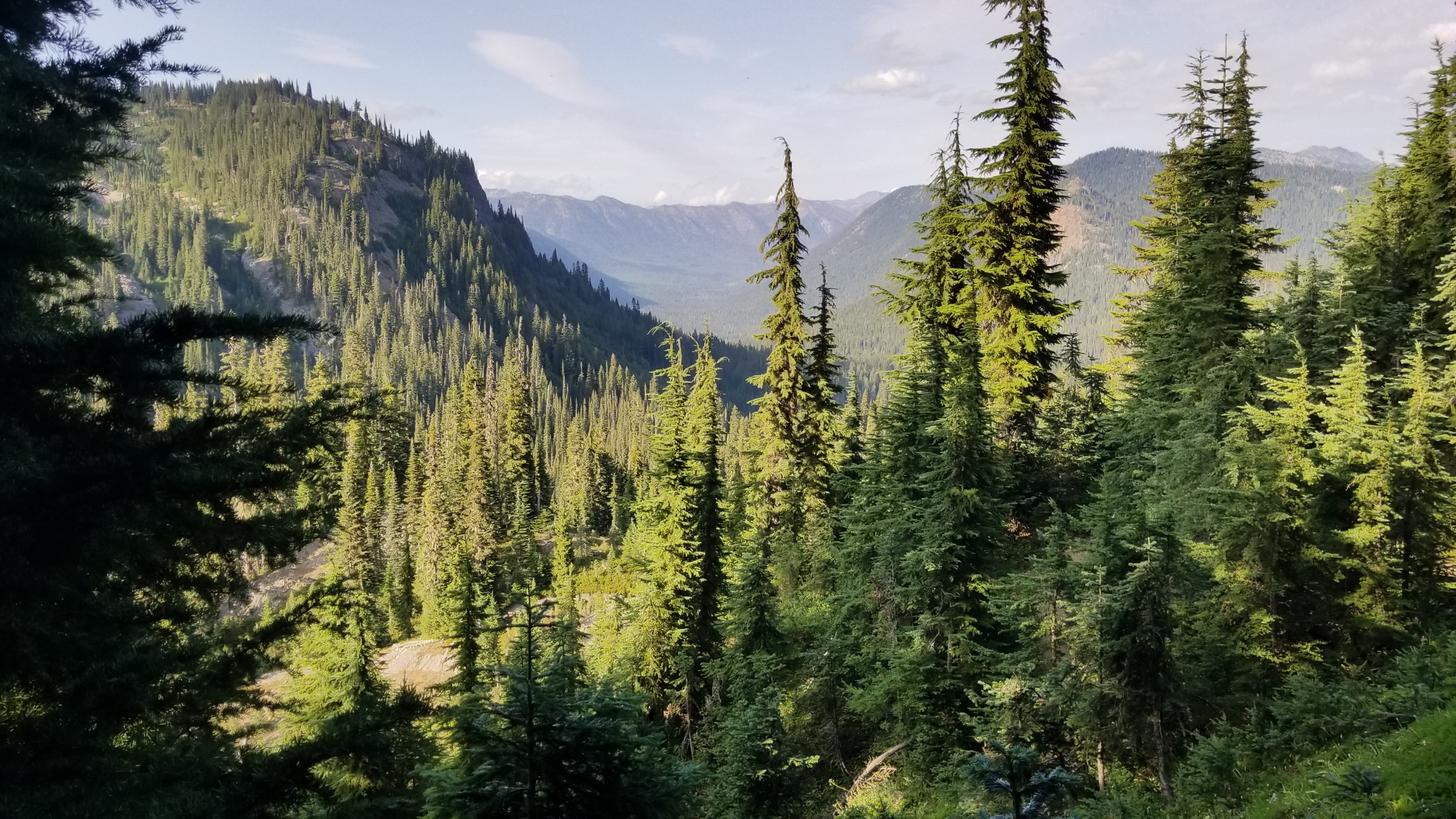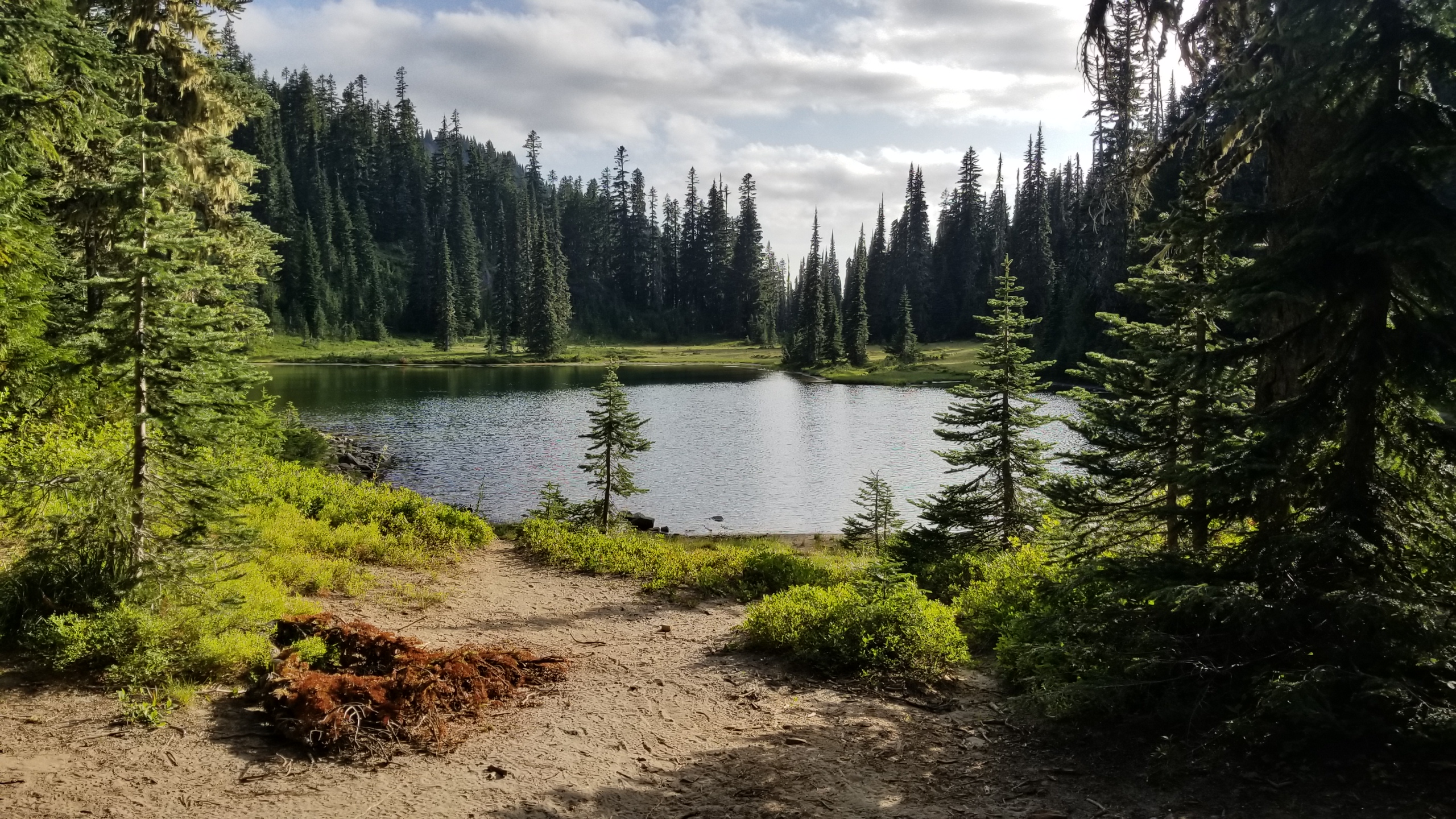 Hiker Profile:
2Percent – 34 From SouthWest Virginia. Went to Virginia Tech, class of '06, he graduated with a degree in Materials Engineering and has since worked for companies developing masting properties. From Arkansas to Cincinnati, he was worked for mostly Aerospace material companies. Currently on a sebatical from his company, hes taking on the PCT and will be returning to Virginia, wokring remotely to start a non-profit benefitting kids in STEM programs in the area. He completed the AT in 2012 and says he doesnt think he will go for the Tripple Crown (CDT thru hike would complete his trifecta). His blog – thethruhike.com