I slept in, a little celebration treat to myself for hiking to 9:45pm the night before so I could touh the 2000 mile mark. I woke cold and feeling damp. Once I pulled myself from my tent and packednup I realized a fog was starting to set in.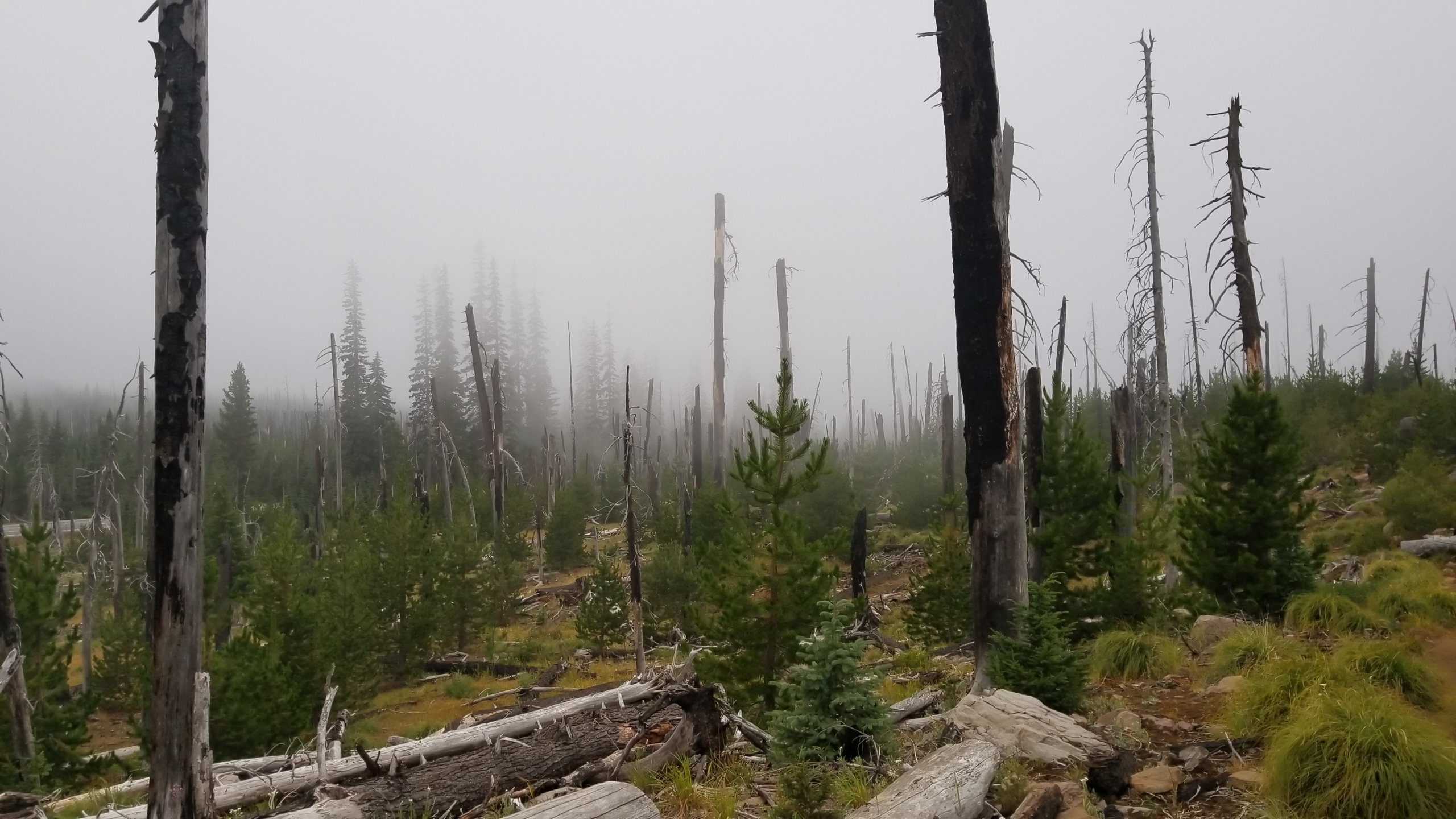 I hiked on, with my hoddy still on and zipped up. In the back of my mind I thought "Welcome to the Pacific North West" sarcastically. As I shuffeled on with my hot coffee in hand I started to hear the sound of cars on the approaching highway. Once I reached it, I met Stallion who was sitting there smoking a rolled cigarette, debating if he was going to go into town fpr breakfest. I bid him good luck and pressed up the hill across the highway. To my amusement there was a few boxes of wine left at the trailhead, I chuckled and went on.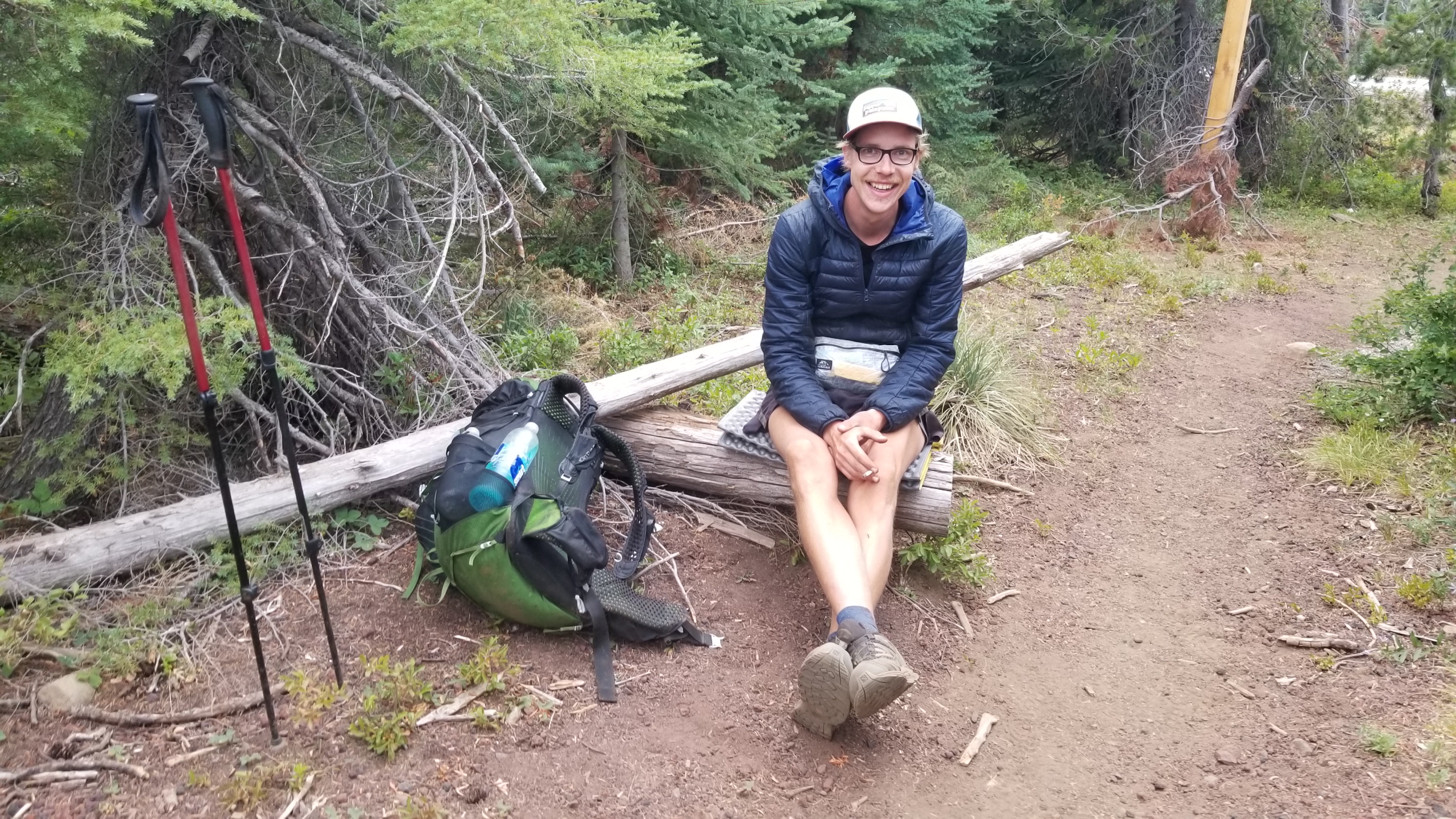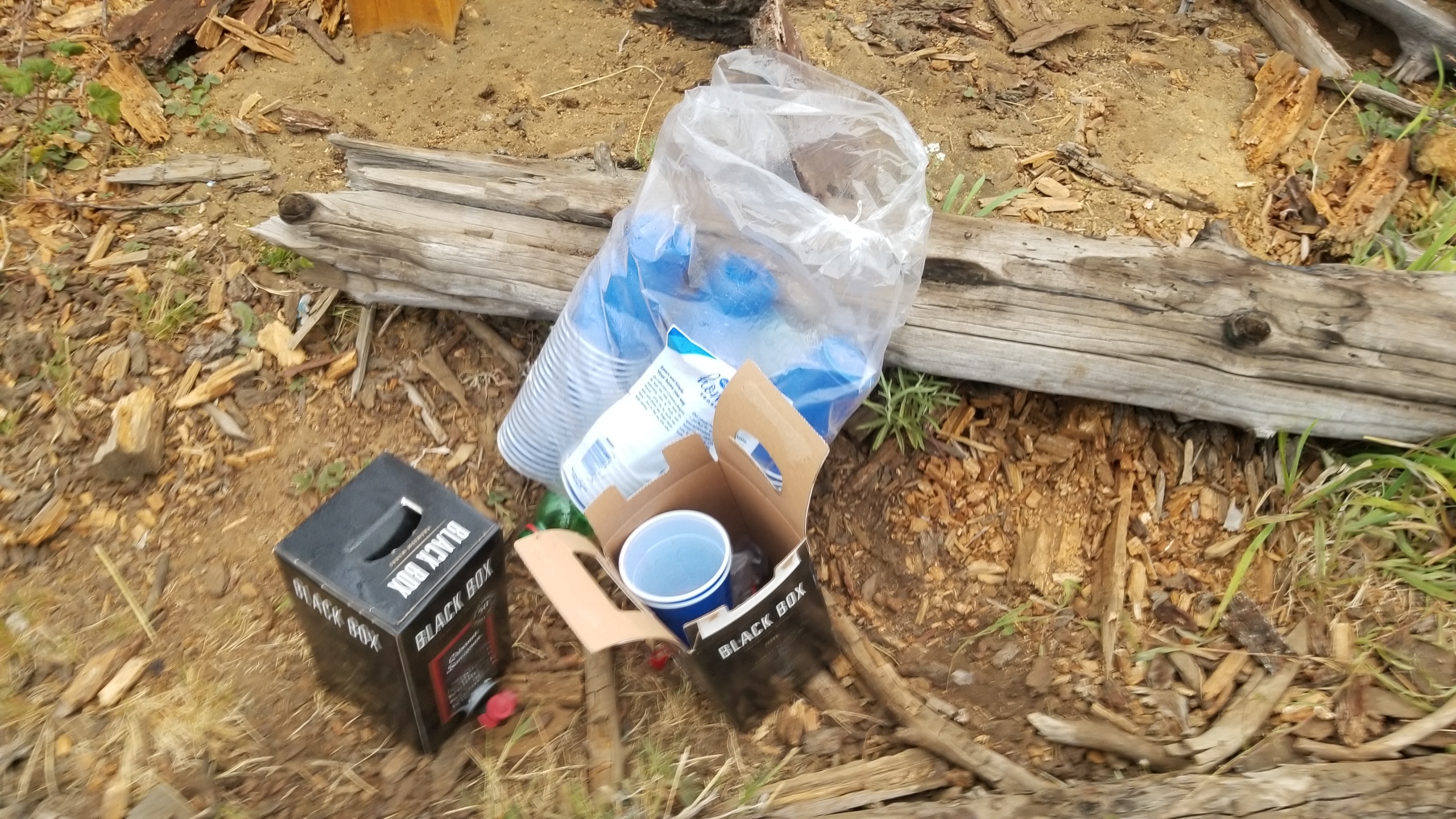 The dead trees and the invading mist looked like what I imagine the entrance to Mordor would seem like. Although it seemed daunting at first, it was pretty cool. The white trees stood like skeletons amongst the new growth. The mist rolled on. Soon I met Dave, a section hiker who was trekking at a darn good pace and we chatted on for a bit as the rain threatened.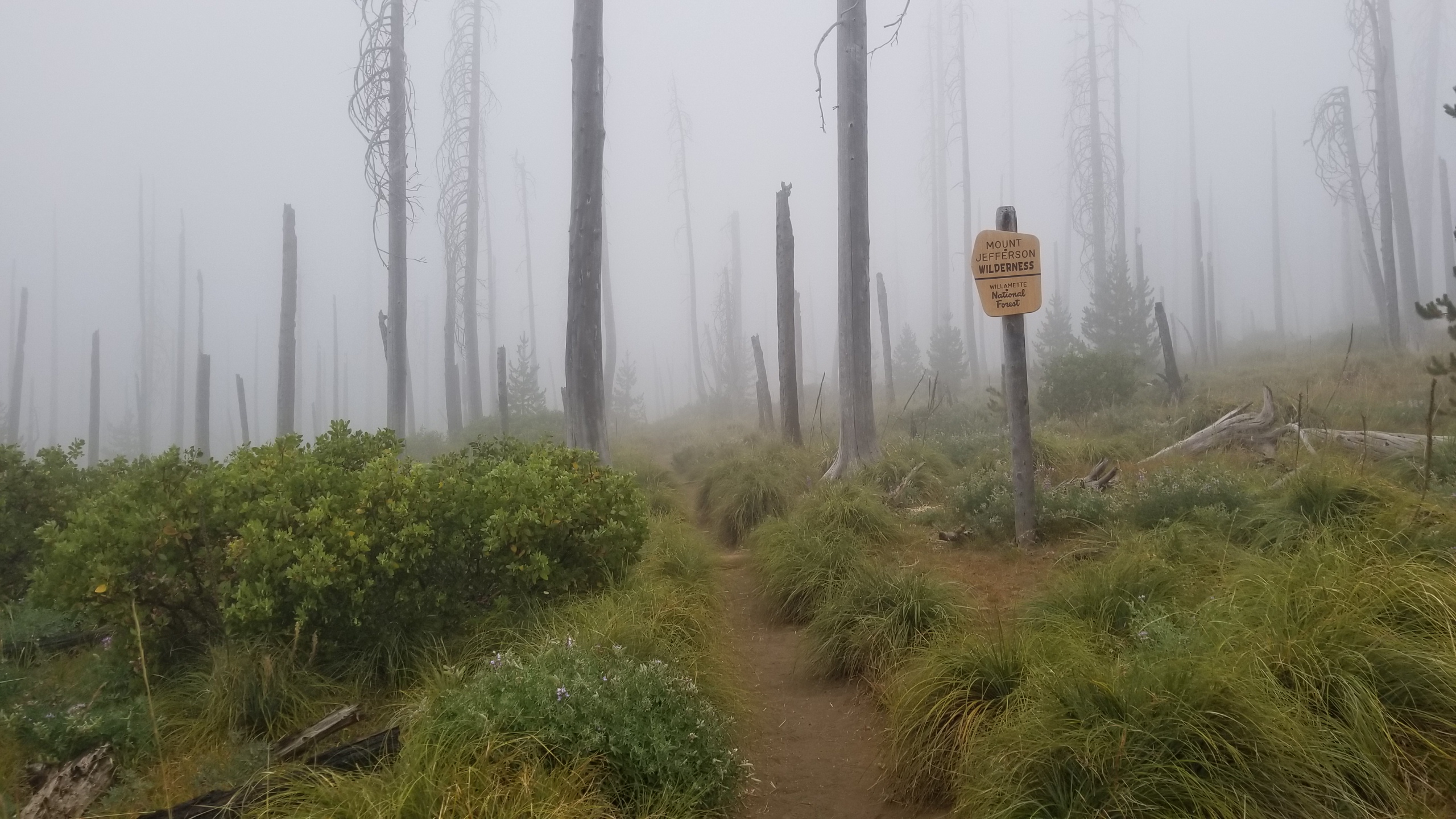 Wind kicked up and as we turned a corner, I found a little cubby for a snack and bid Dave good luck. I chowed down. After finishing the push up the ridge the other side seemed like night and day different. It was warm and th sun burst through the foggy clouds. Soon I heard the voices of 2 happy trail runners who quickly passed me by.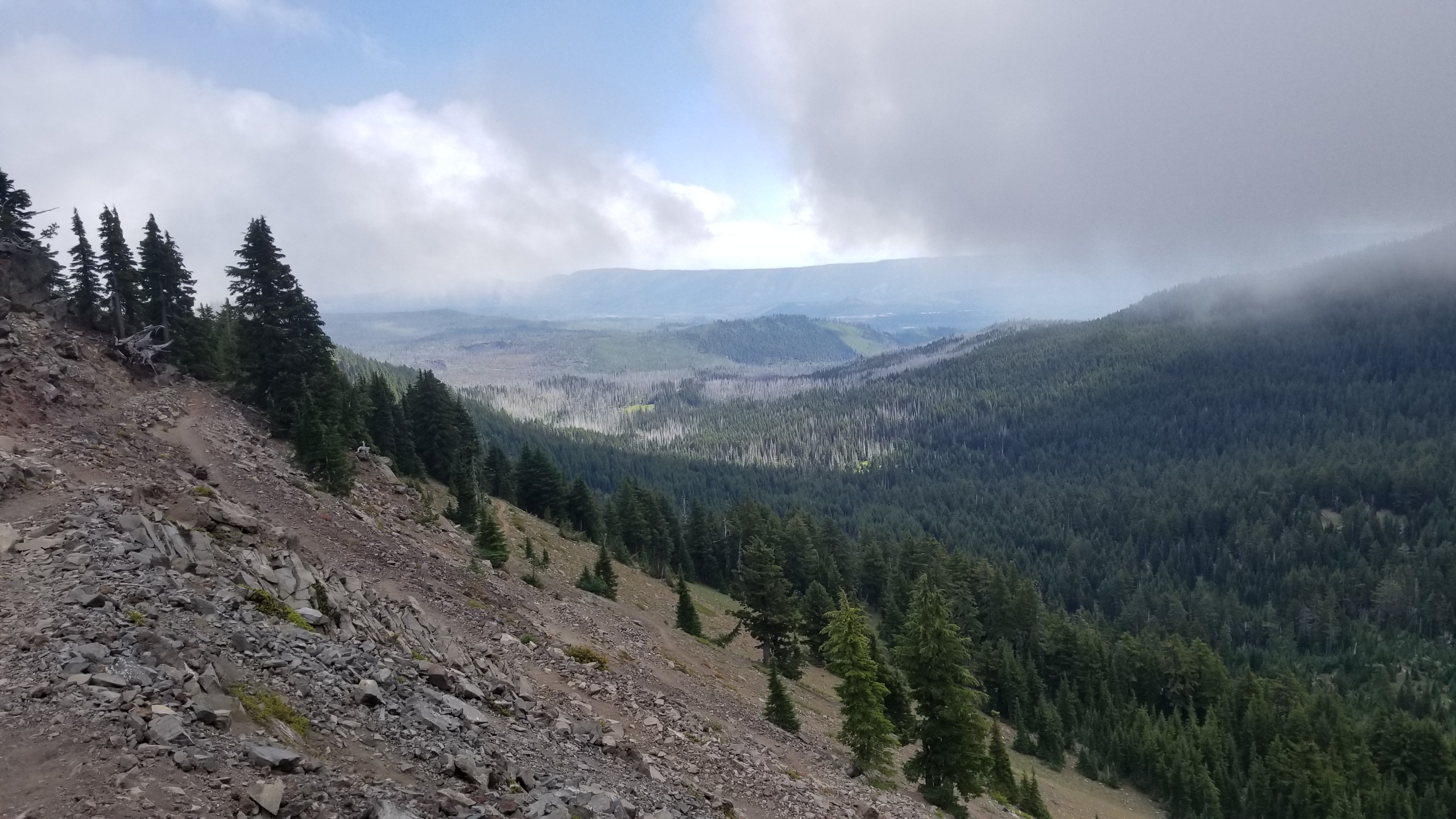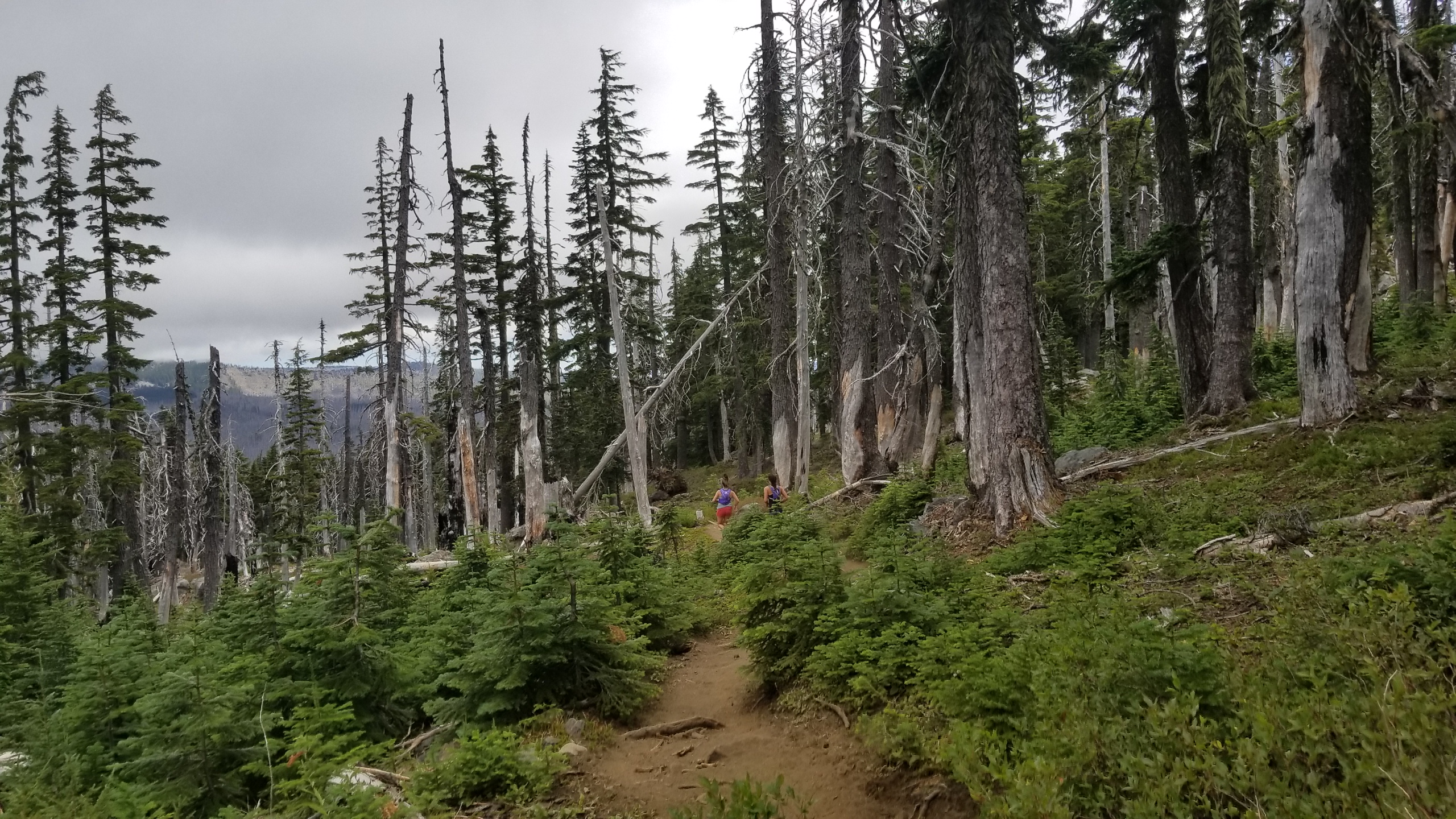 After a nice decent I came upon Rockpile Lake where Dave, his brother, and a few others were gathered. After a quick chat and a rest I pressed on. Soon Mt Jefferson came into view. The peak was shrouded in cloud and it looked pretty awesome! I gazed at it as the ridge drew me closer. Finally the trail turned and started a rapid decent, past lakes, down through thick trees, until finally coming to Milk Creek. Several hikers were there, filtering water and I felt crouded. After finding my way across I pressed on and up the hill.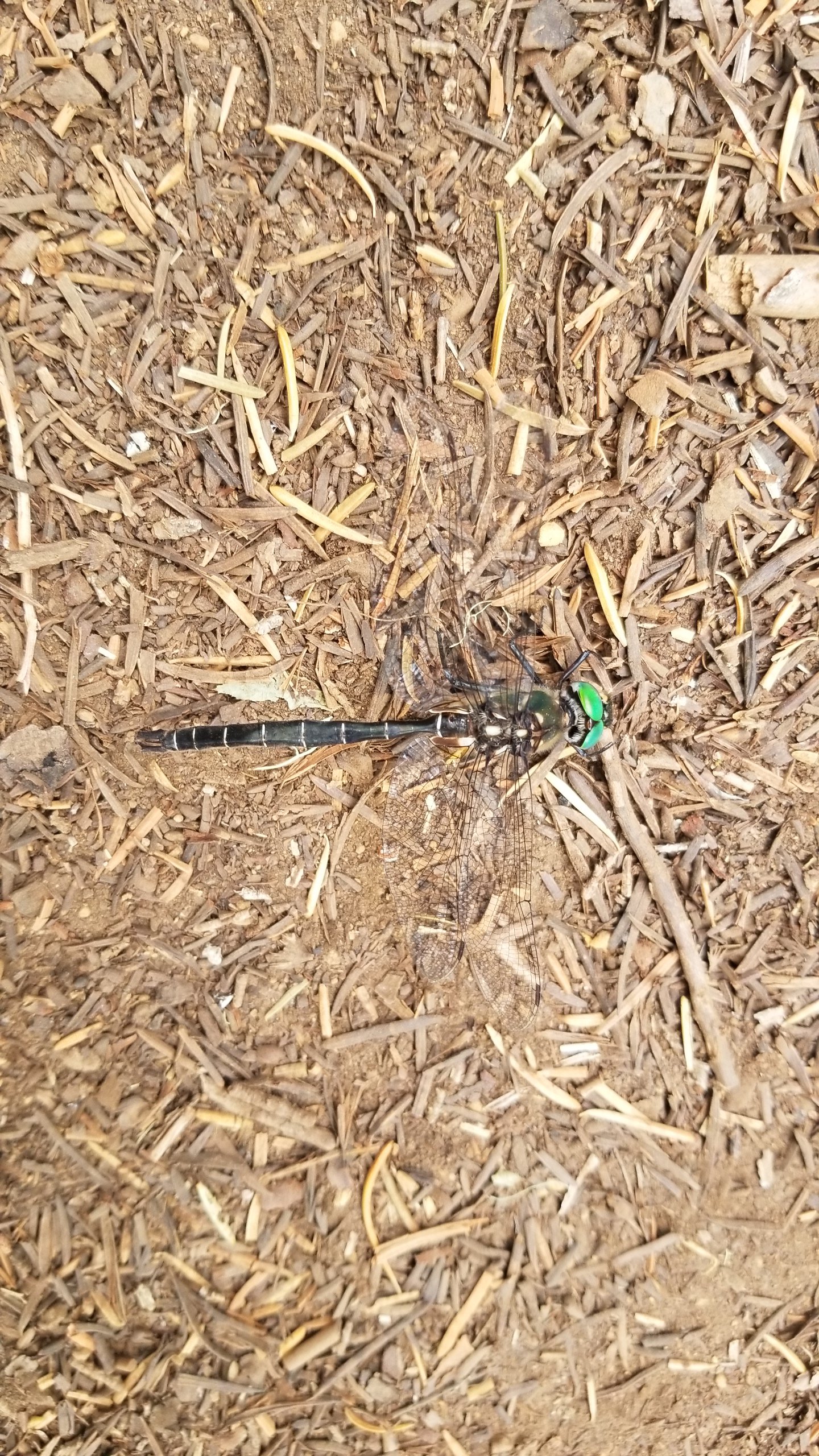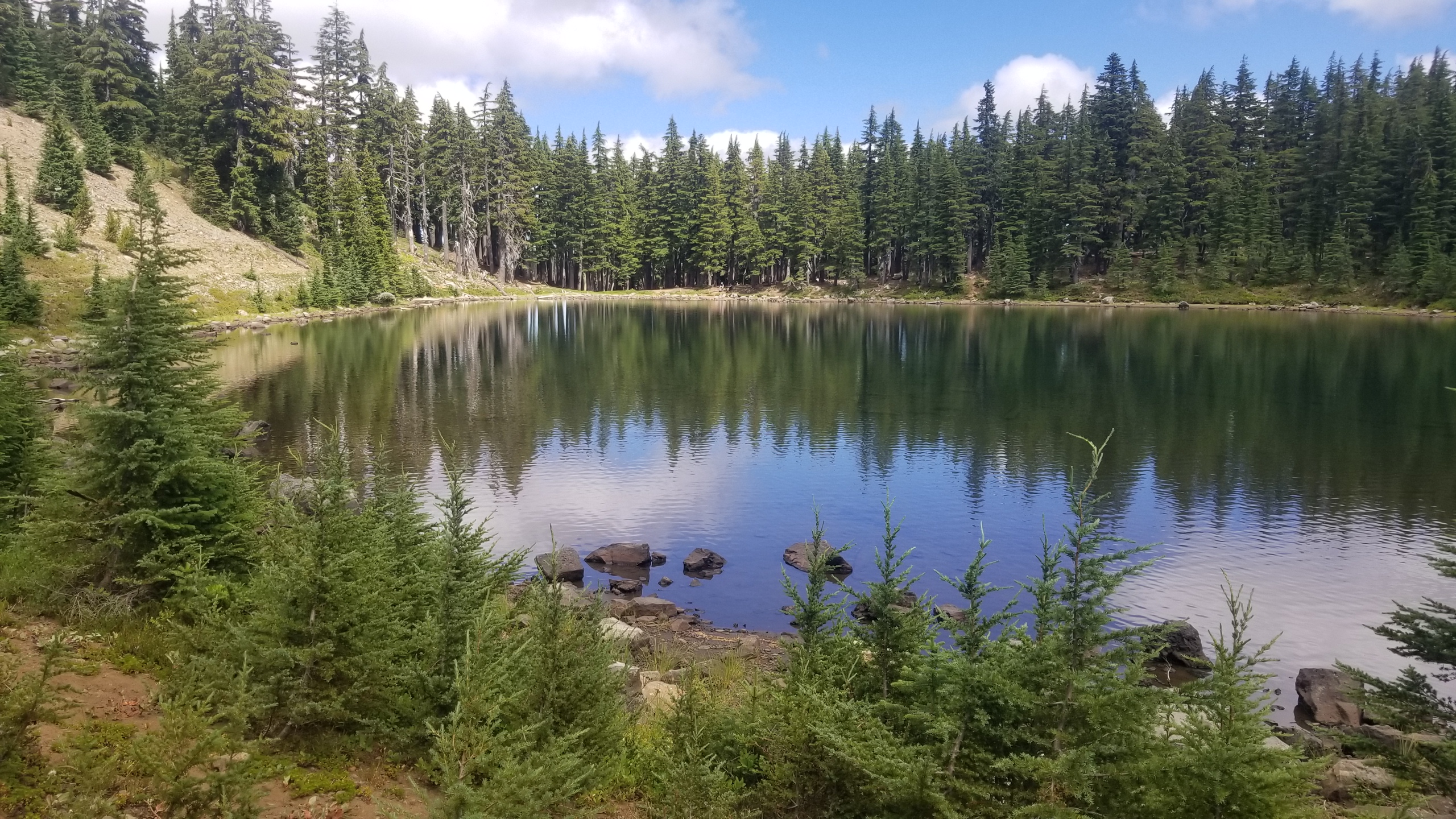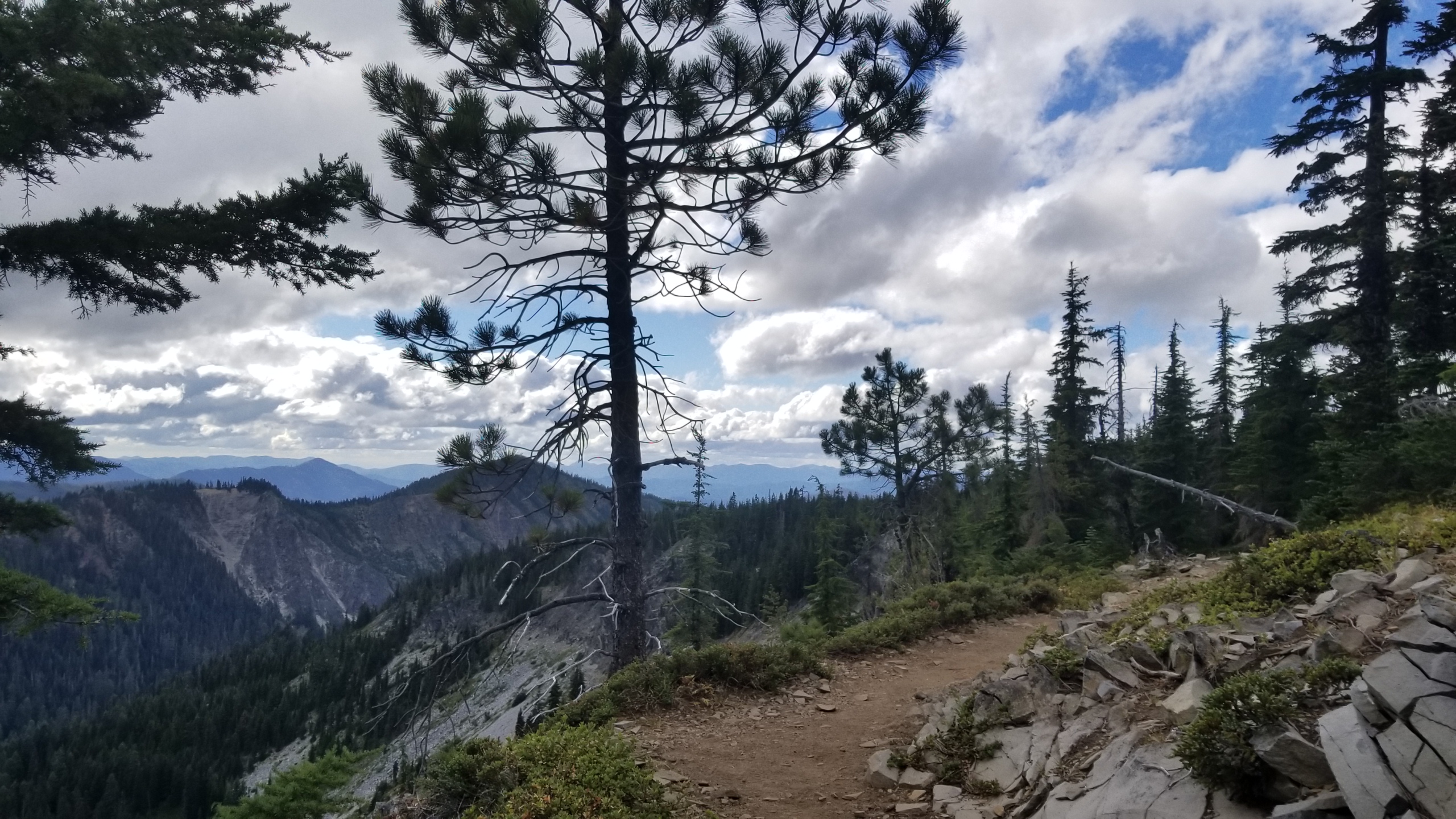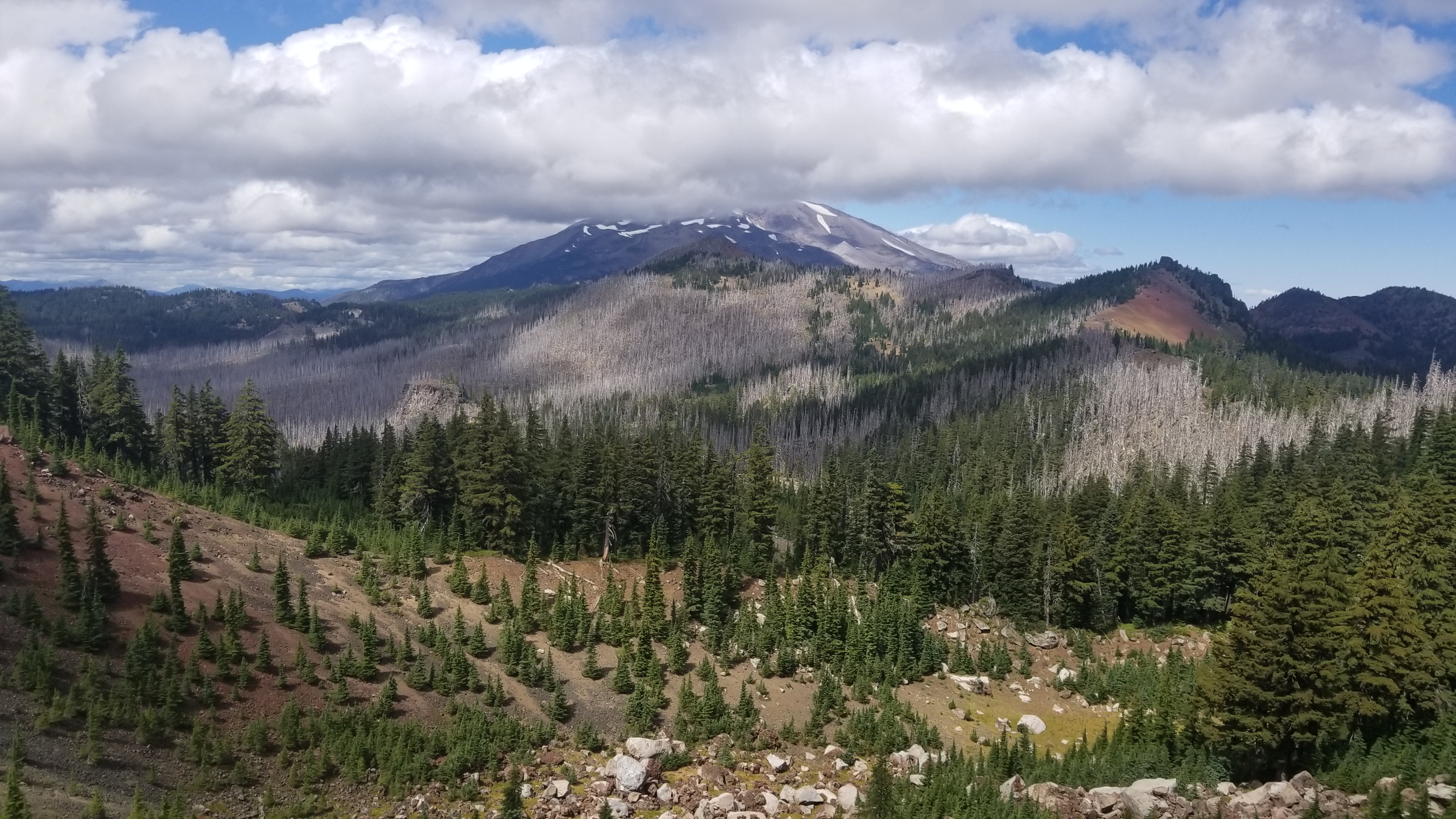 The burn area I entered was impressive to say the least. It was singed black, although some growth could be seen. You would walk for a while and then hear a quick snap of a tree, as if there was a large animal nearby. Head snapping in the direction, there would be nothing, just the decaying forest looming back. I pressed on after gathering some water.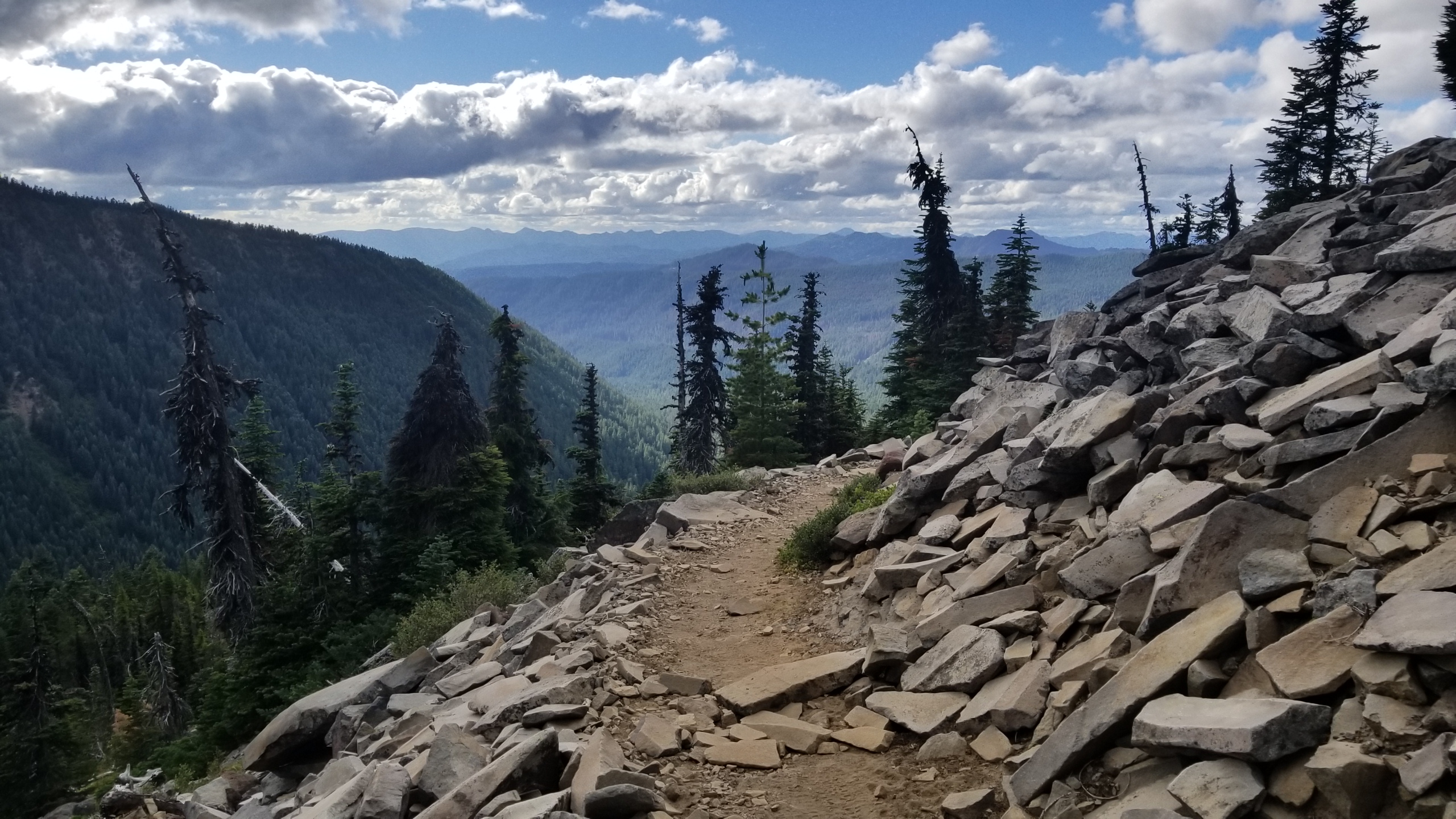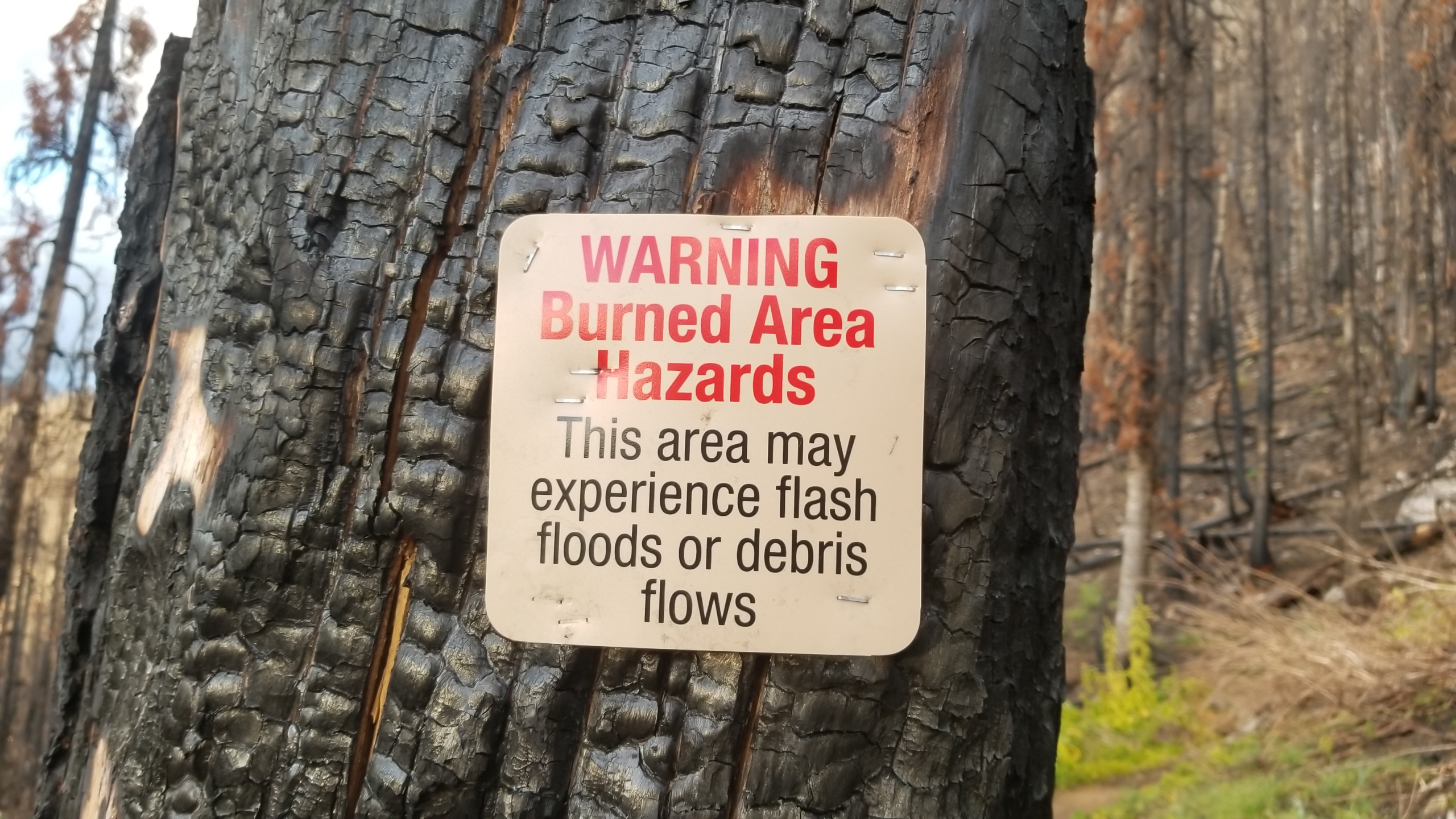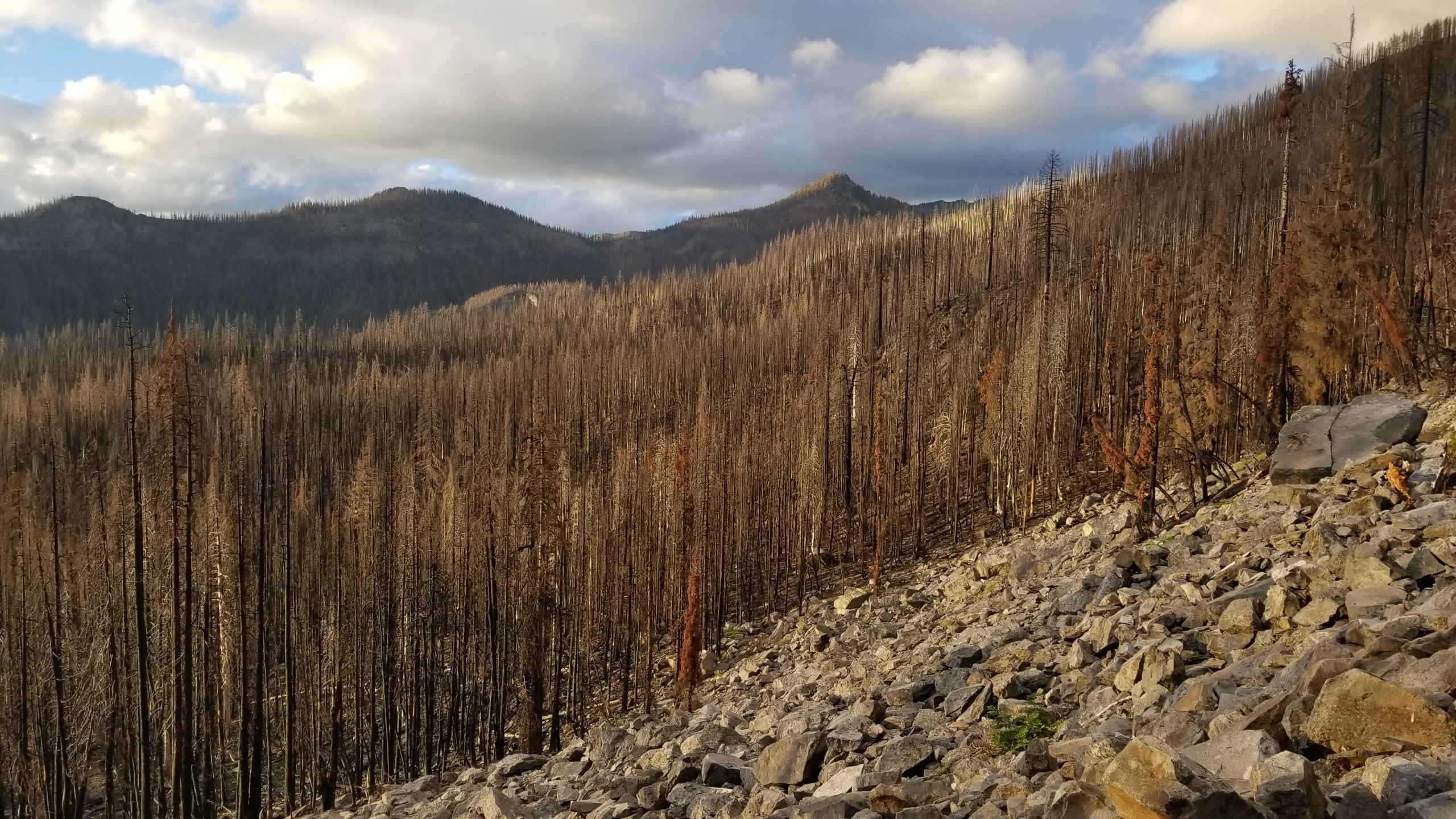 The sun began to set and I quikened my pace. I carefully crossed Russell Creek which had a thunderous voice and water crashed down that could easily sweep you away. Then I pressed up the final hill in darkness to find a camp, mostly full. I found a little flat pad near the creek and plopped down. I figured the sound of water would muffle me setting up, and soon after the nightly chores, I was in my tent ready for rest!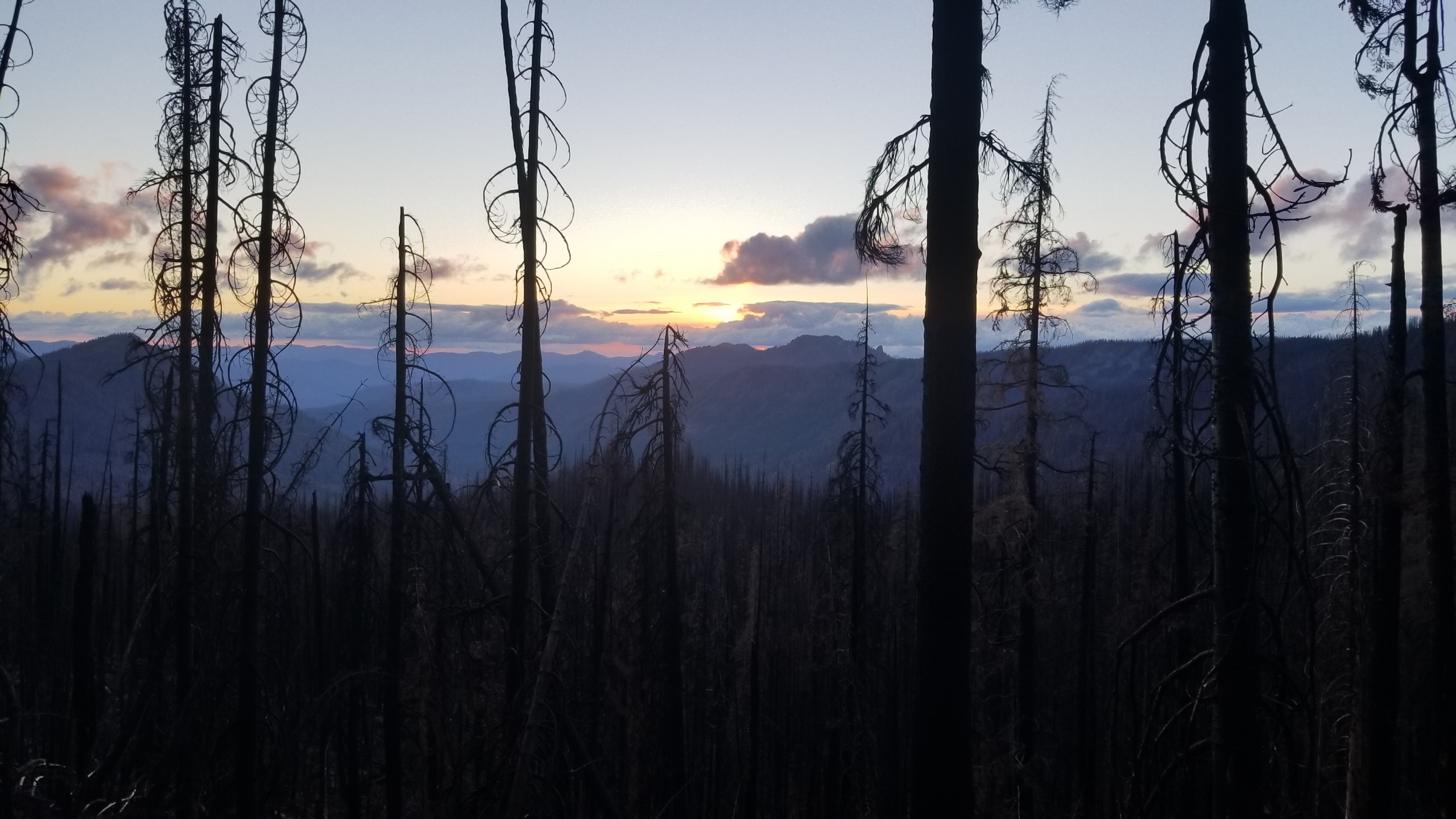 Hiker Profile:
Dave – 50s FromCentralia, OR. A section hiker and a self employed carponter, he and his brother are chipping away at the PCT. They hope to do the full push once the kids move out, but until then Sectioning will have to do. Hes a tall fella with a quick stride and a great ability to hold a full conversation in that full stride without wayning in breath.