7.29.18
I woke up next to the spring and got moving. As I packed my things away hikers started to pass my trailside accomidations. Most people wanted and early start to tackle the 4500 foot climb out of Seiad Valley before it got too hot. I figured id just keep my same old schedule and let the day roll out as it must.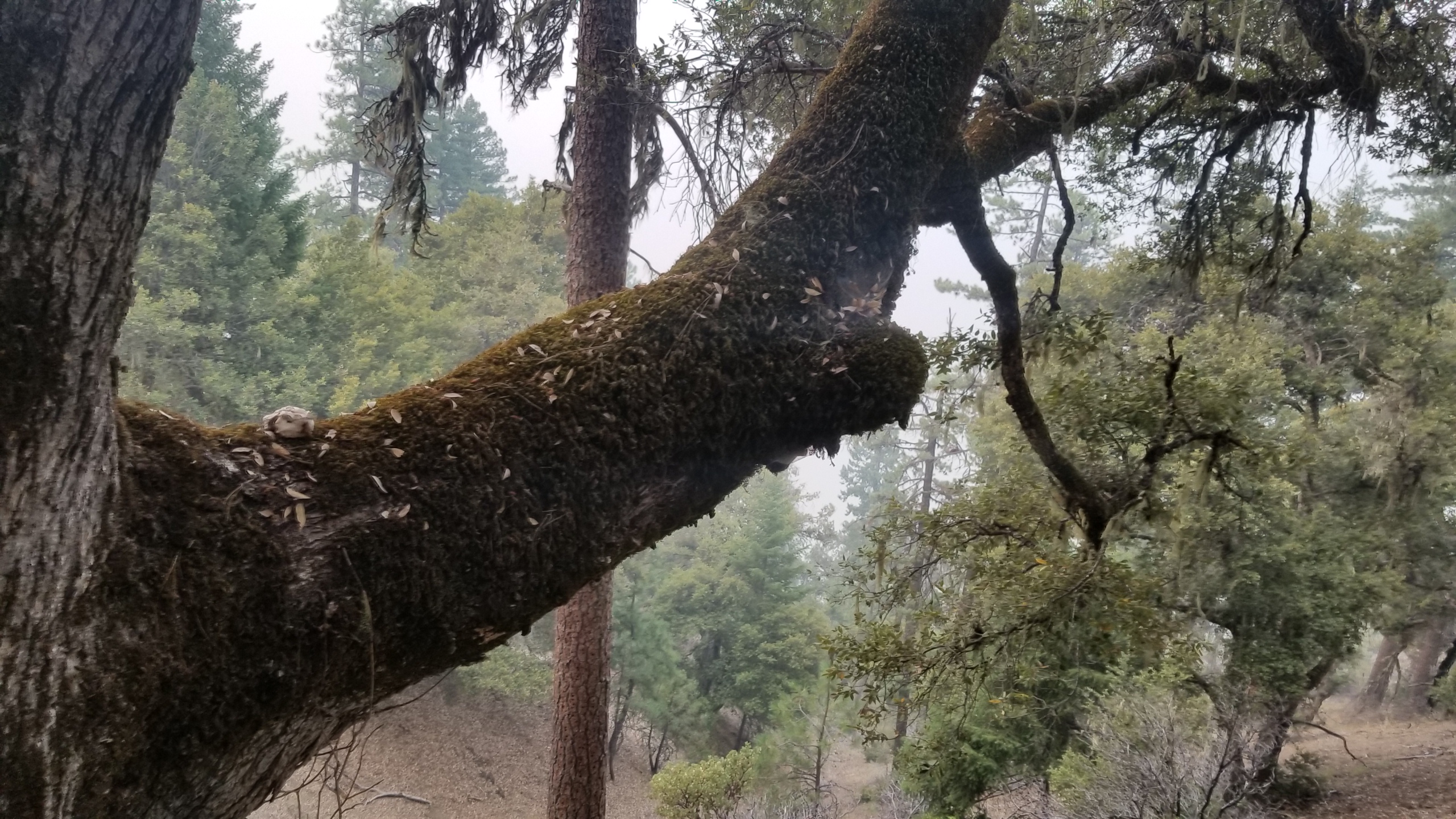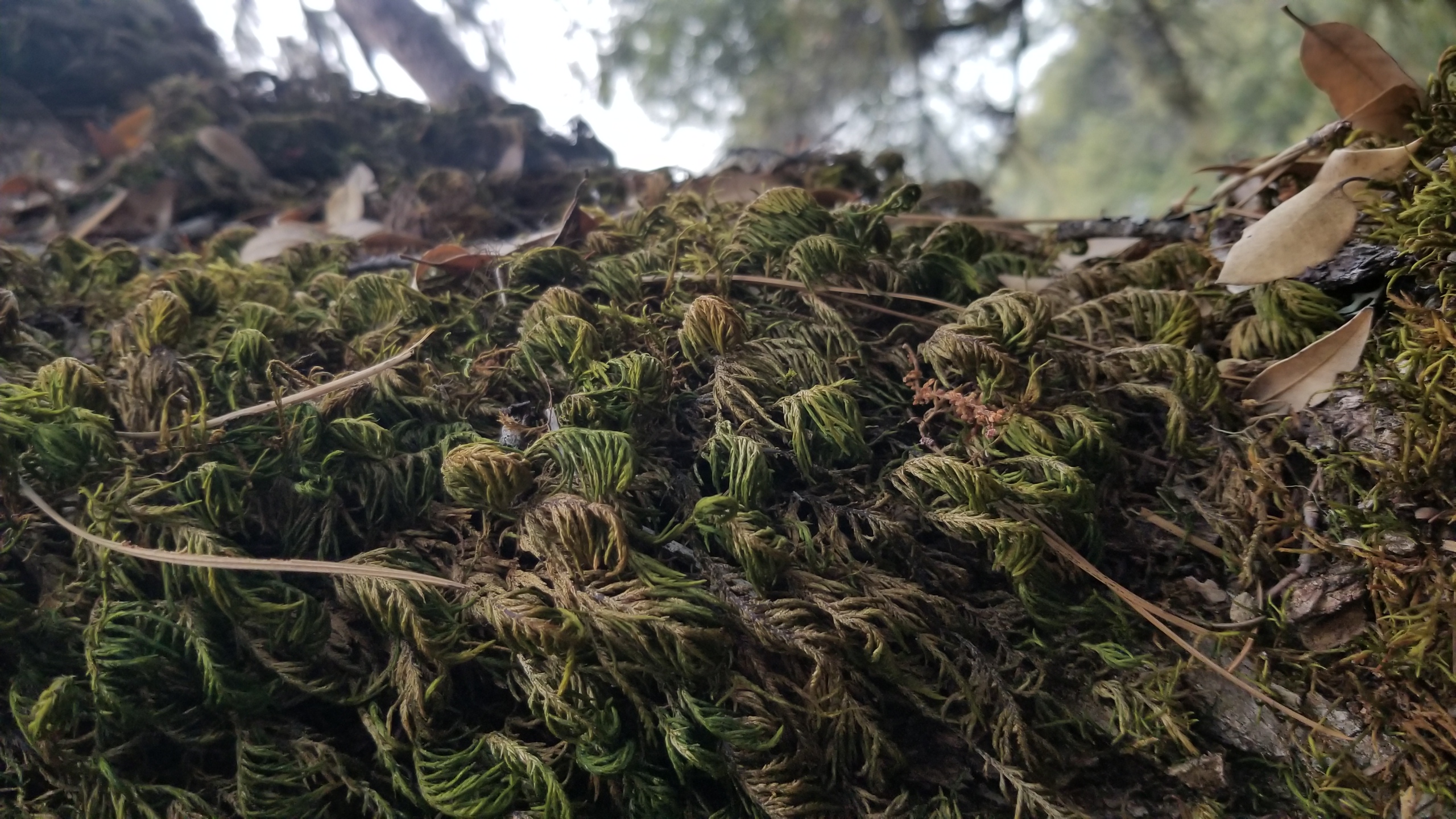 Pack on and coffee in hand I headed up the hill. Flipper, Penguine, Snacks, Froggy, Tiny Slice, Conflicted, and a few others passed me in the morning. I was usually slow for the first 7 miles and taking on such a hill didnt inspire me to burn my legs out before the day even started. As I climbed I noticed the smoke was really bad. Not to mention that the sun came out in a red ball of flame to help kick up the humid heat.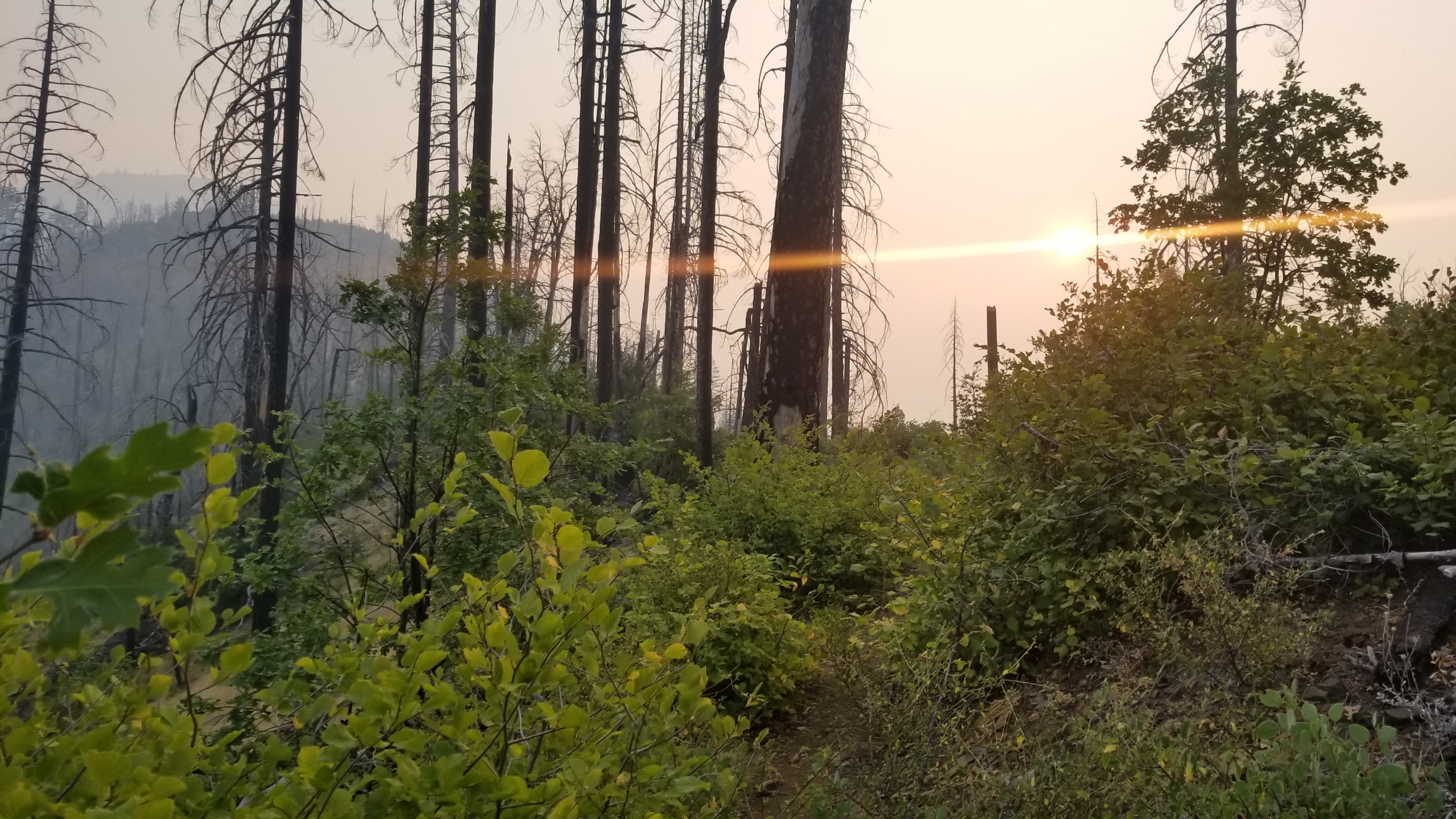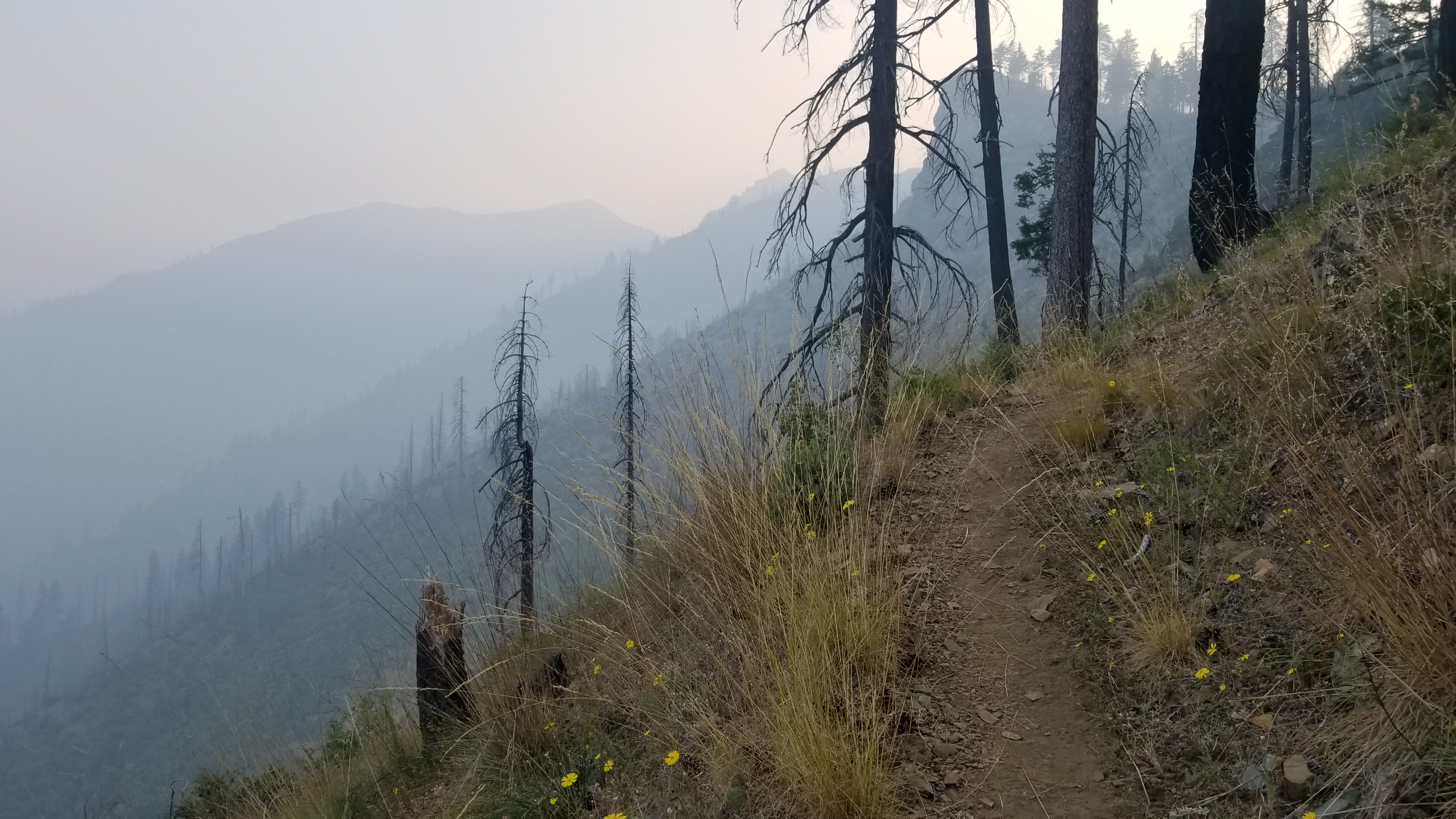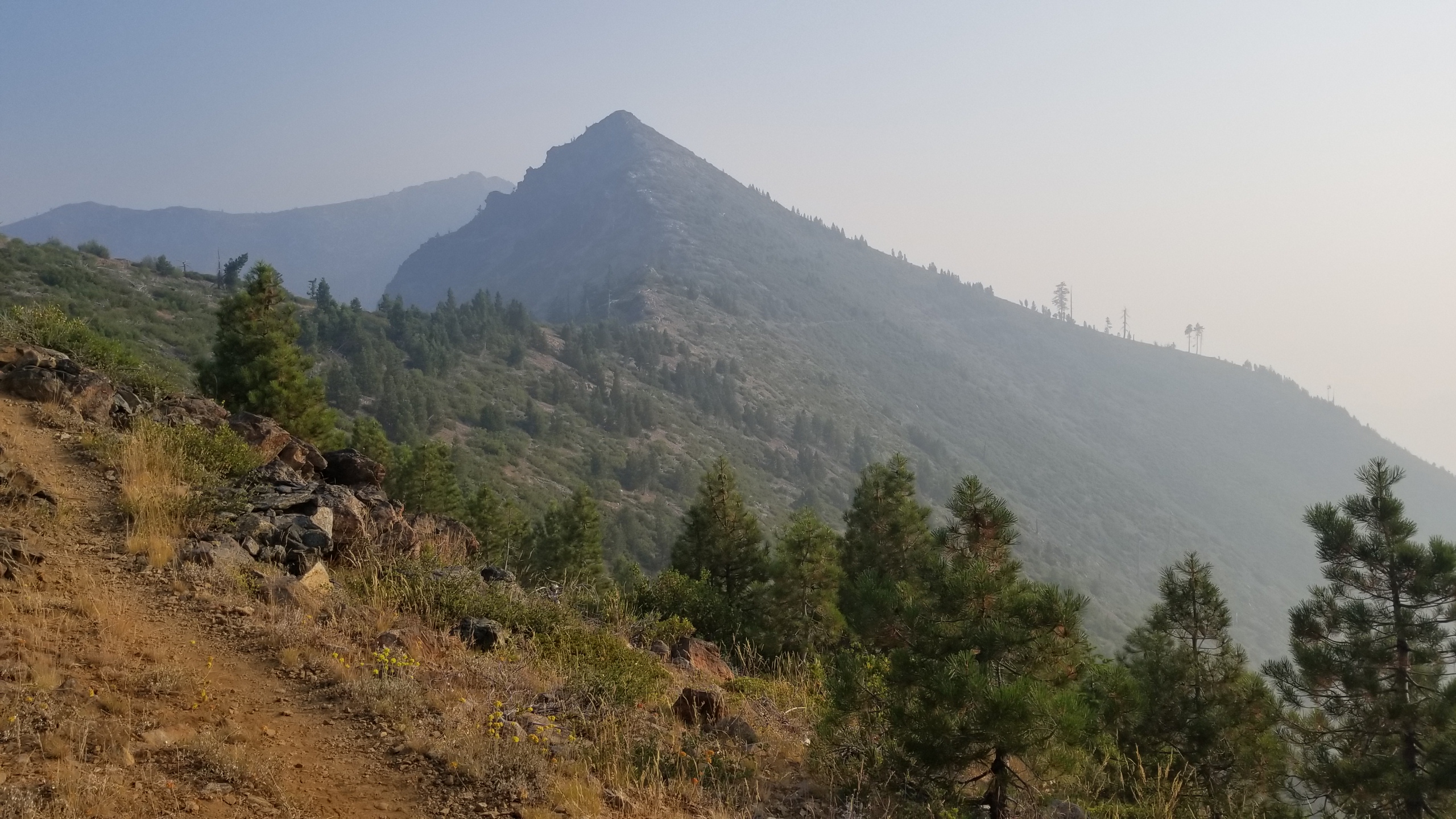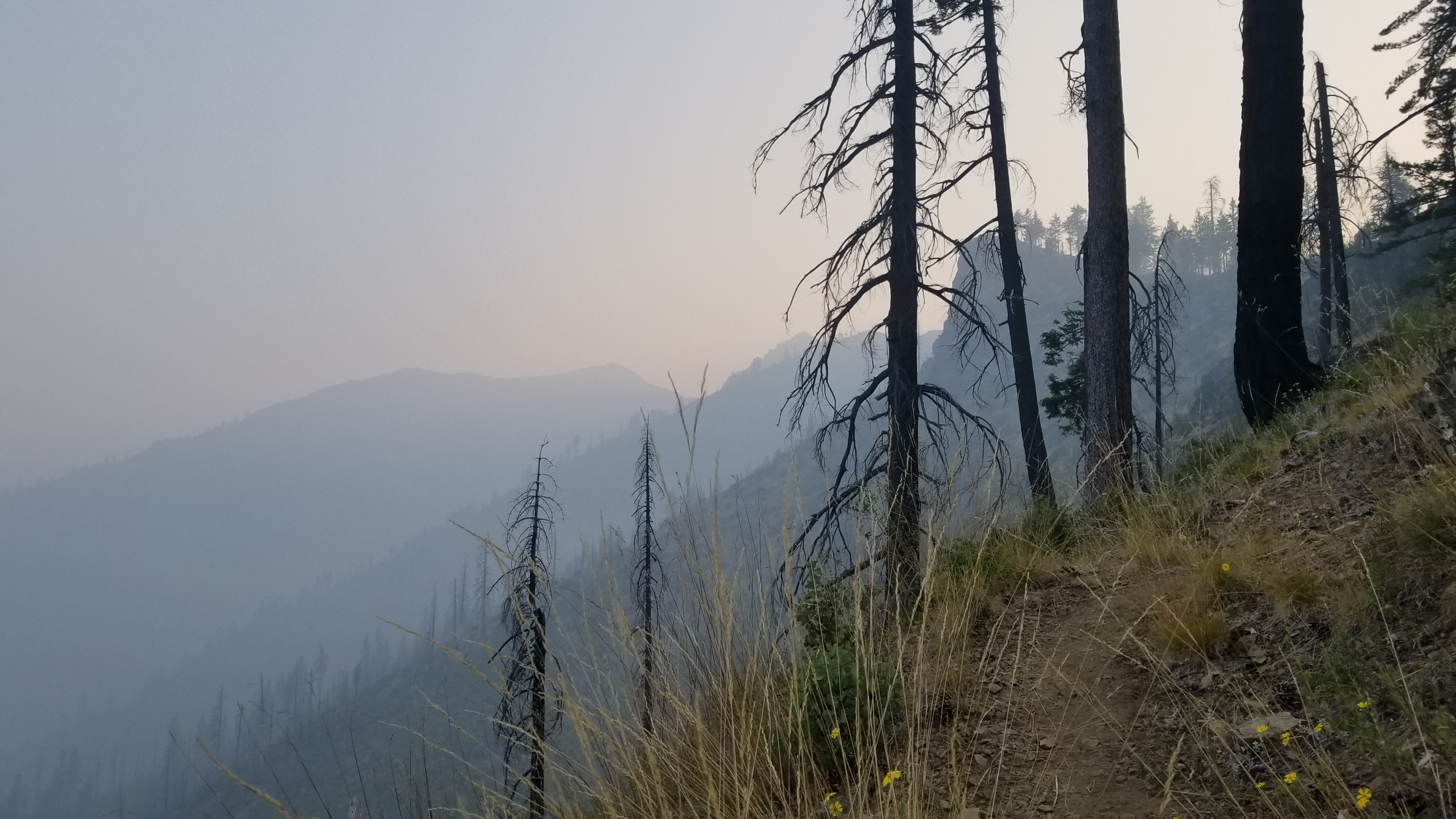 I pulled my Buff over my face for a makeshift smoke mask and climbed on step after step slowly brought me higher, and hopefully to cooler temps than that of the valley below. Some of the trees were charred from a past fire, and half seemed dead. The dirt turned a deep red and it reminded me of southern Utah and all its beautiful sandstone.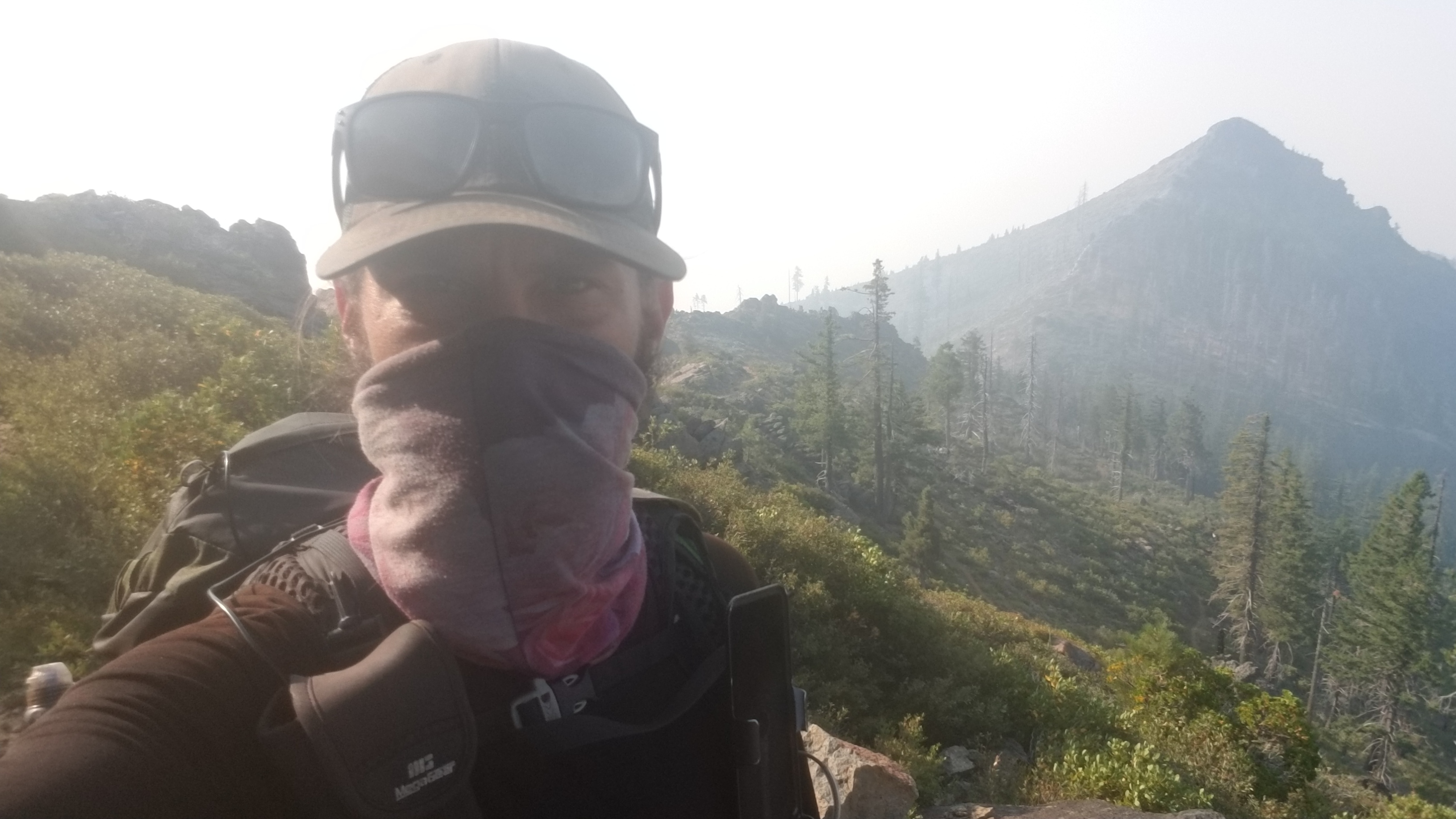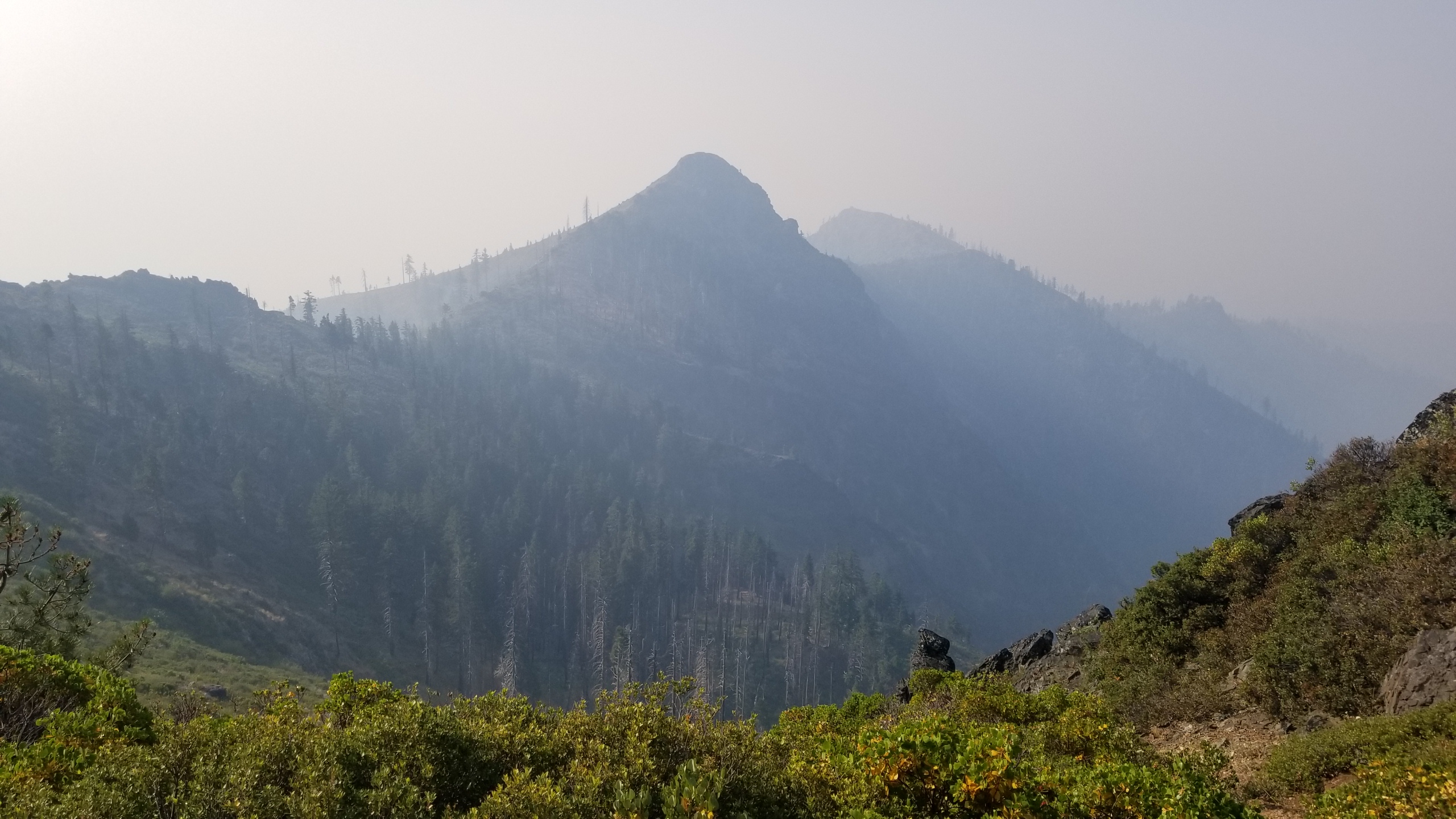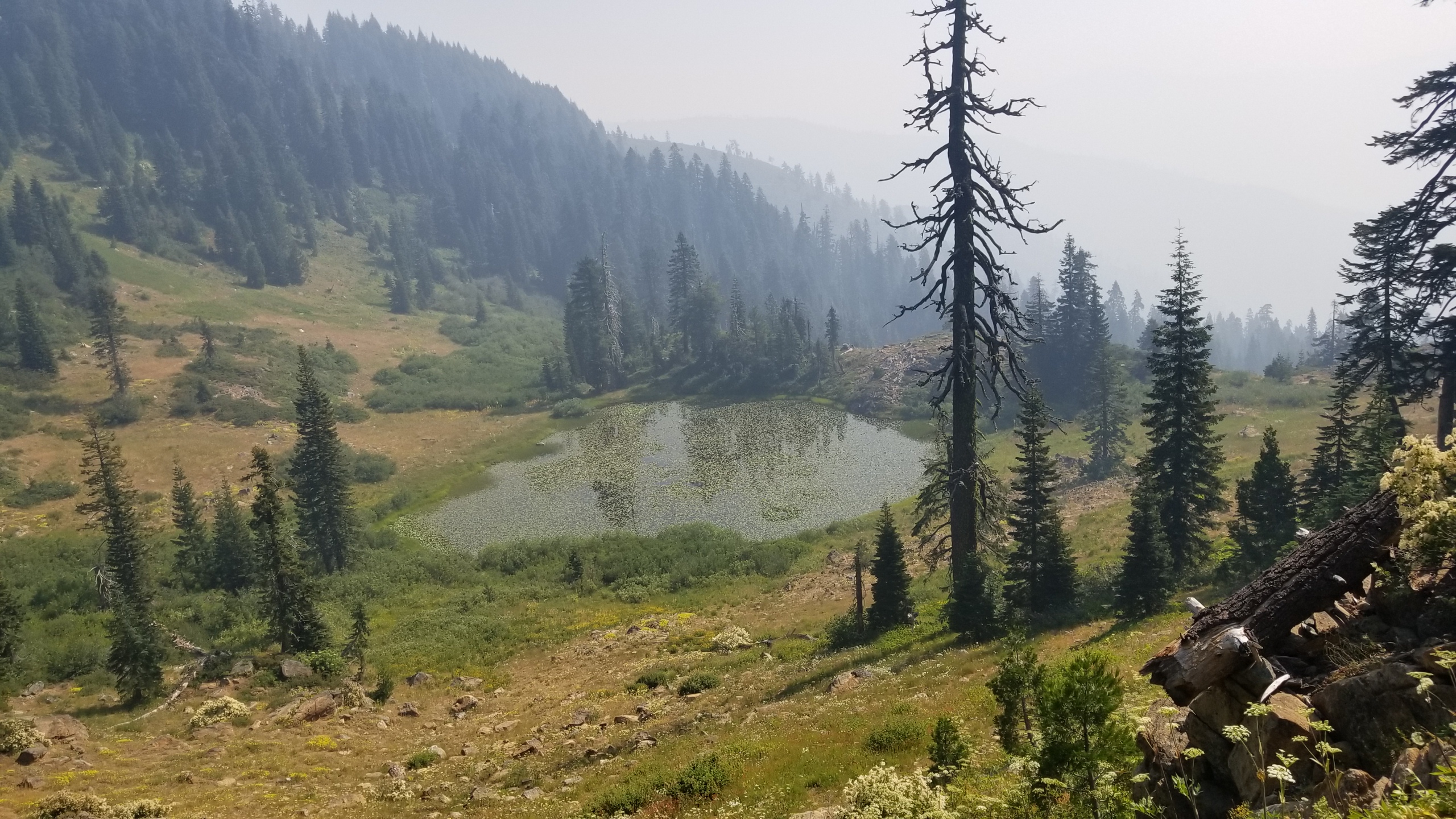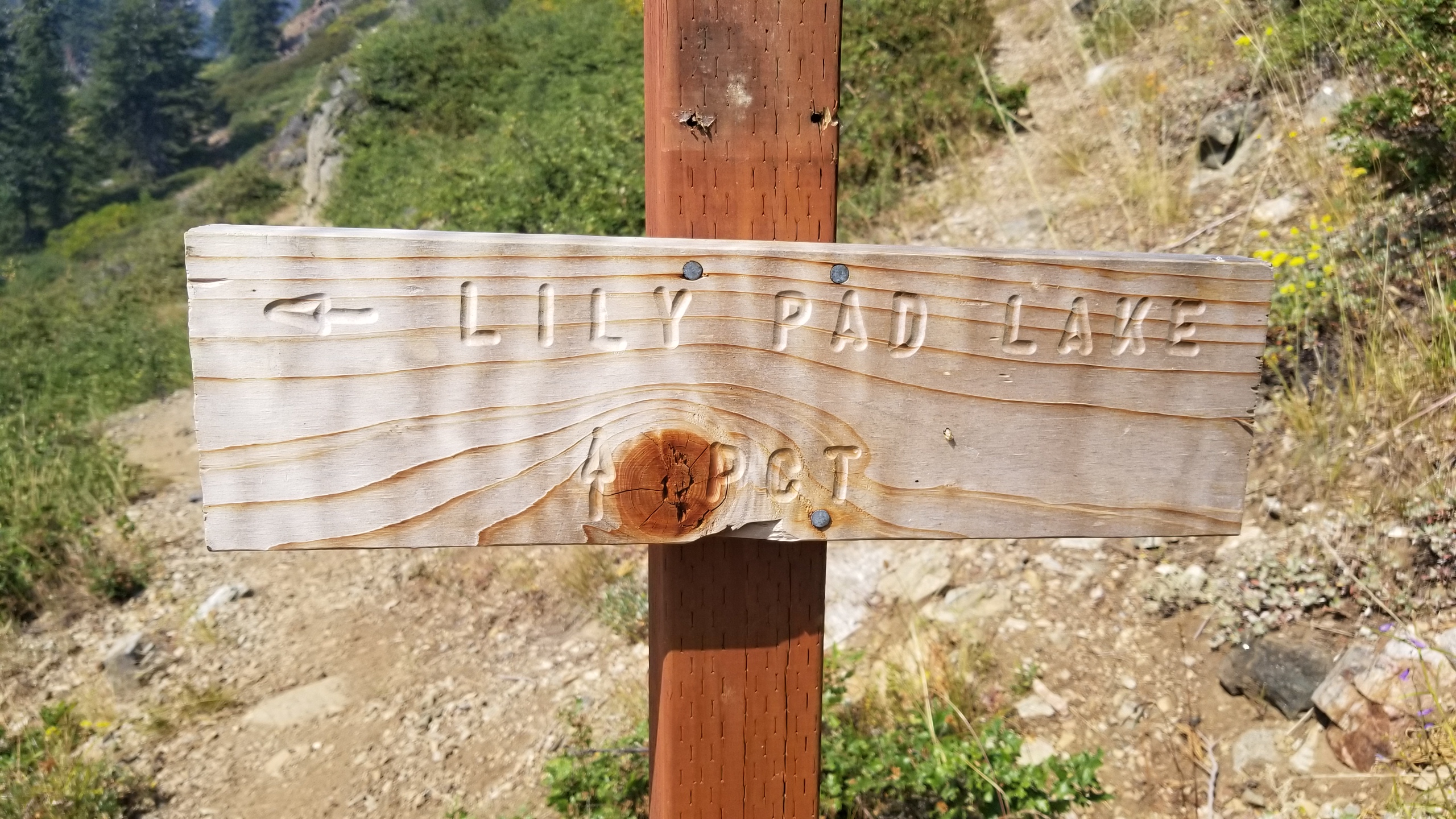 Soon I came to the first spring of the day. It was cool and crisp, flowing at a good 1.5 liters per minute. Confliced was sitting at the branch where the spring rail went down and he was going on and on about how interesting the whole State of Jefferson was. There was a lot of signage in Seiad Valley supporting the movement. At any rate, the group of us chatted about Oregon, and our hopes of seeing it soon. California is a long state. Its 1691.5 miles of PCT long state.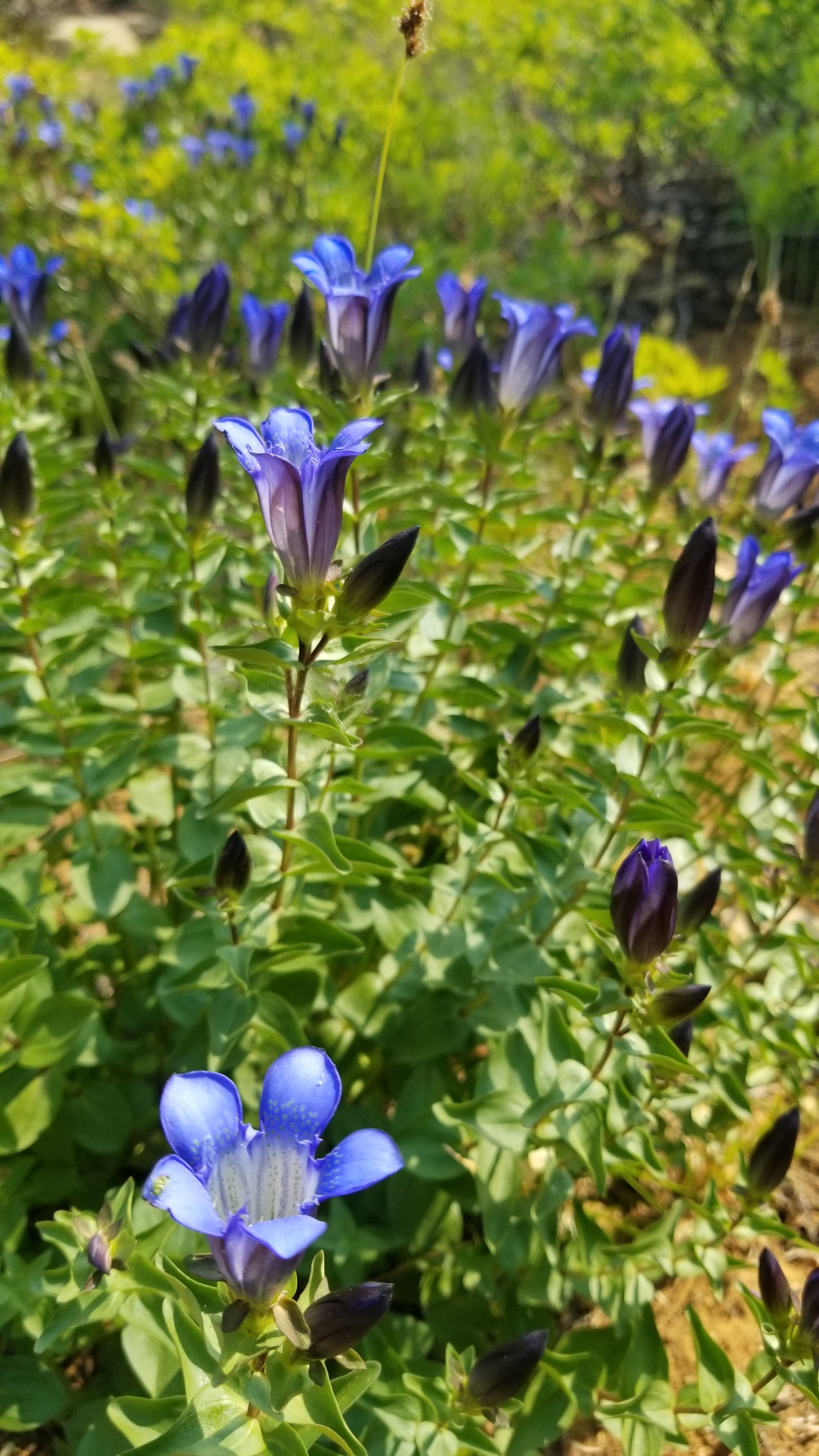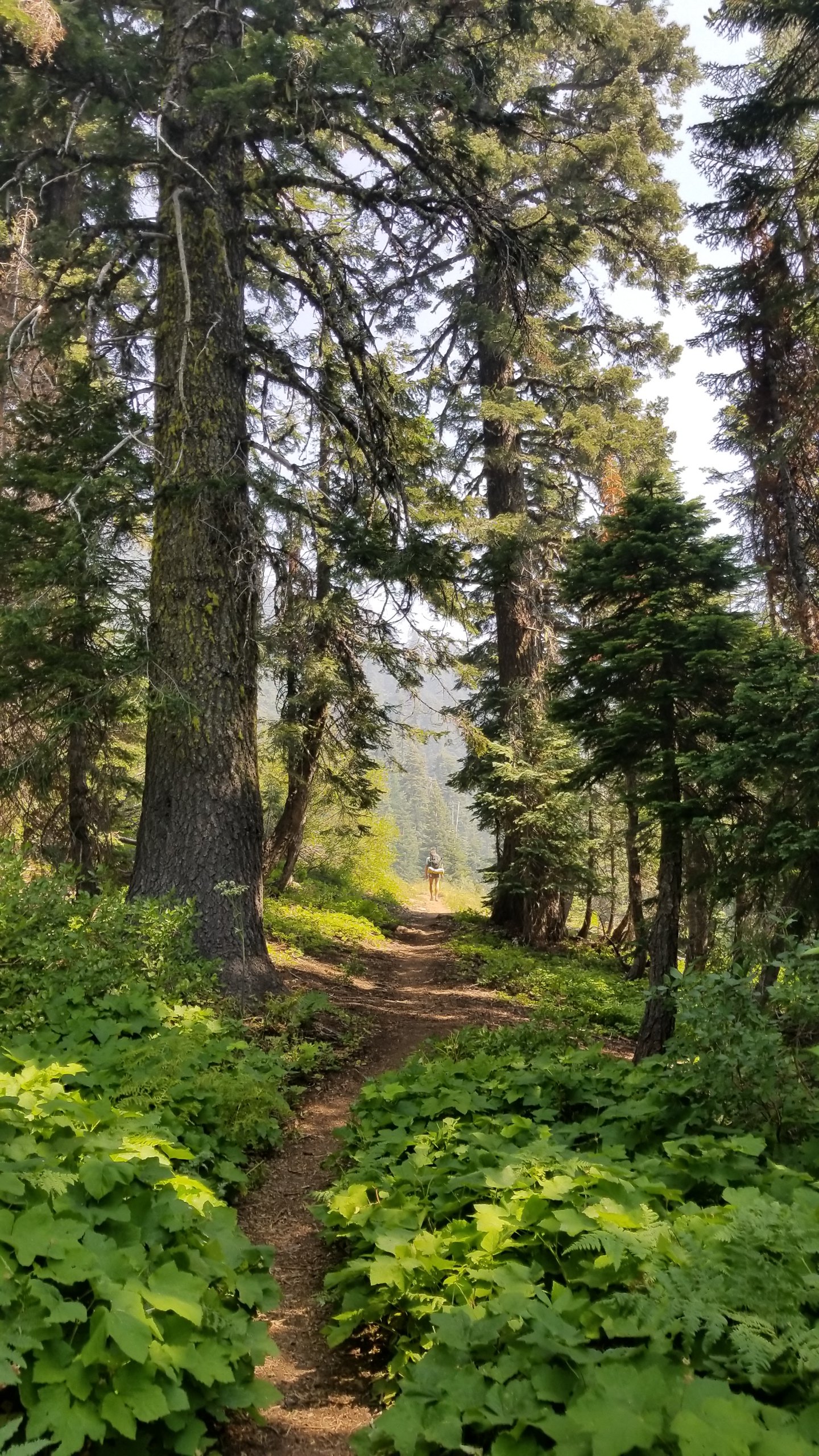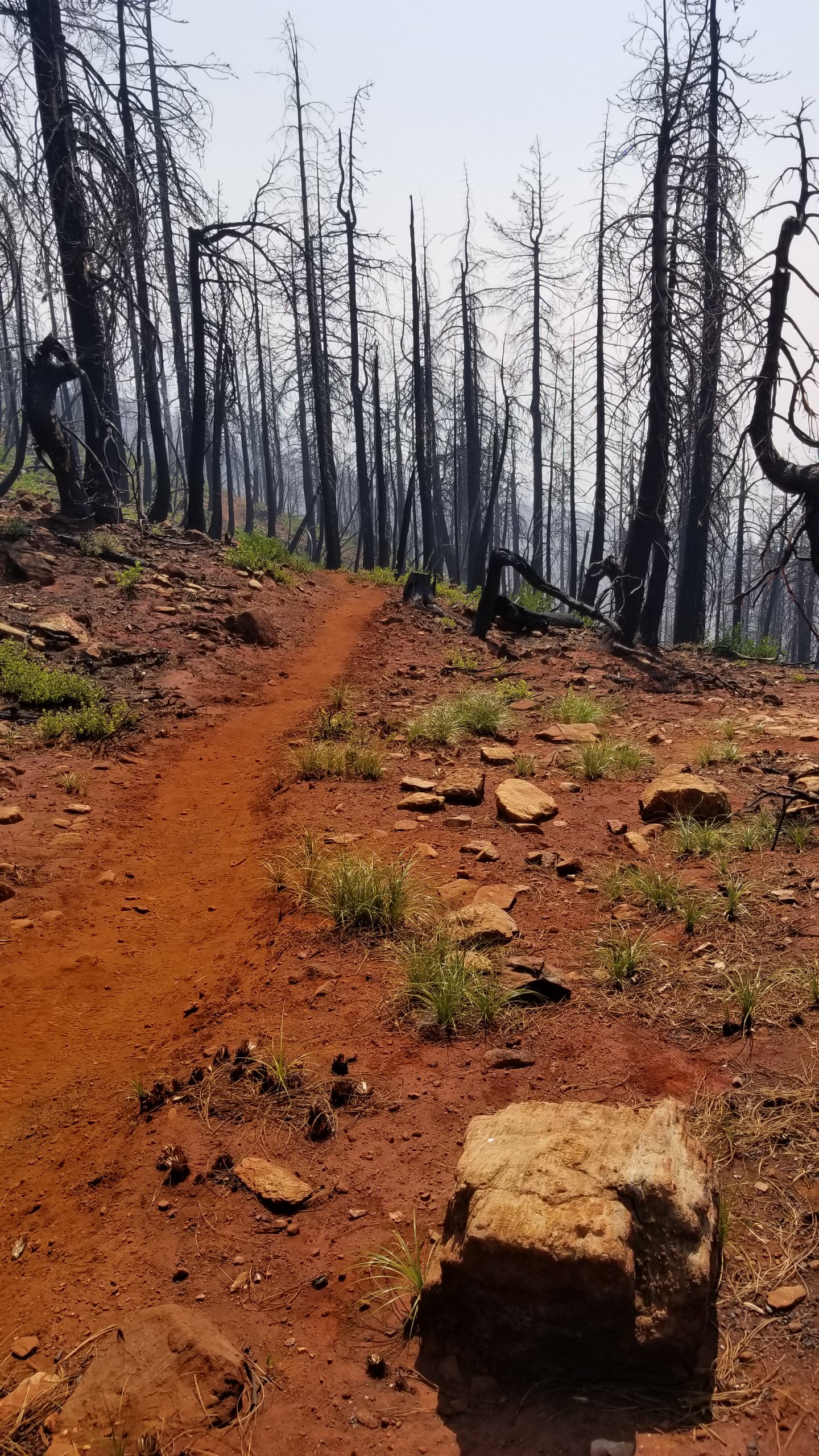 I waved goodbye and headed out. Although the burn want the pretties thing, I could appreciate the beauty in it. In some places where the red dirt really stood out, the charred black trees helped to accent it. I winded through the hills, it seemed like I was always going up. Another spring came upon me, and I grabbed my fill. I was chugging a lot in the warmth of the smoke hidden sun.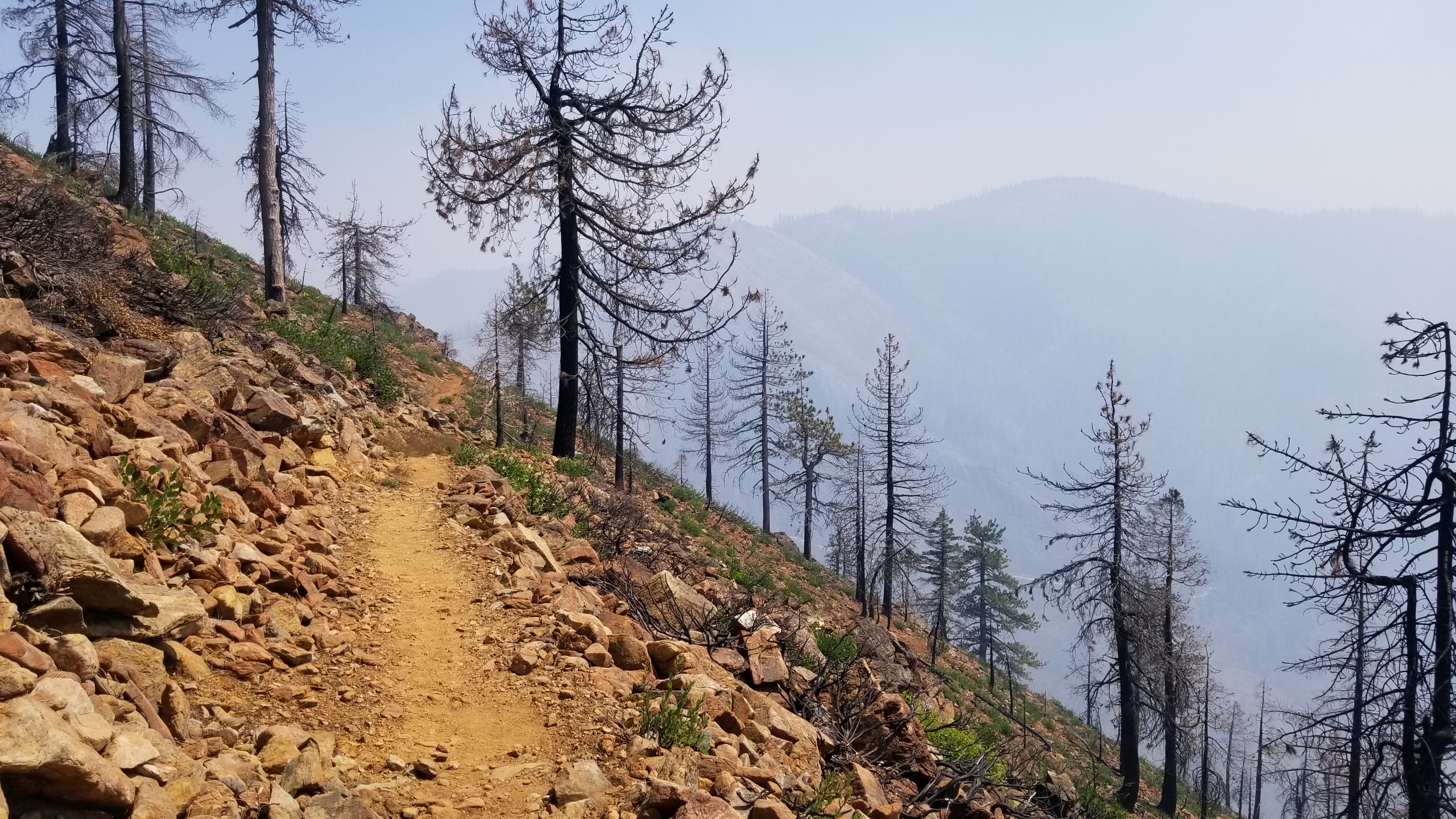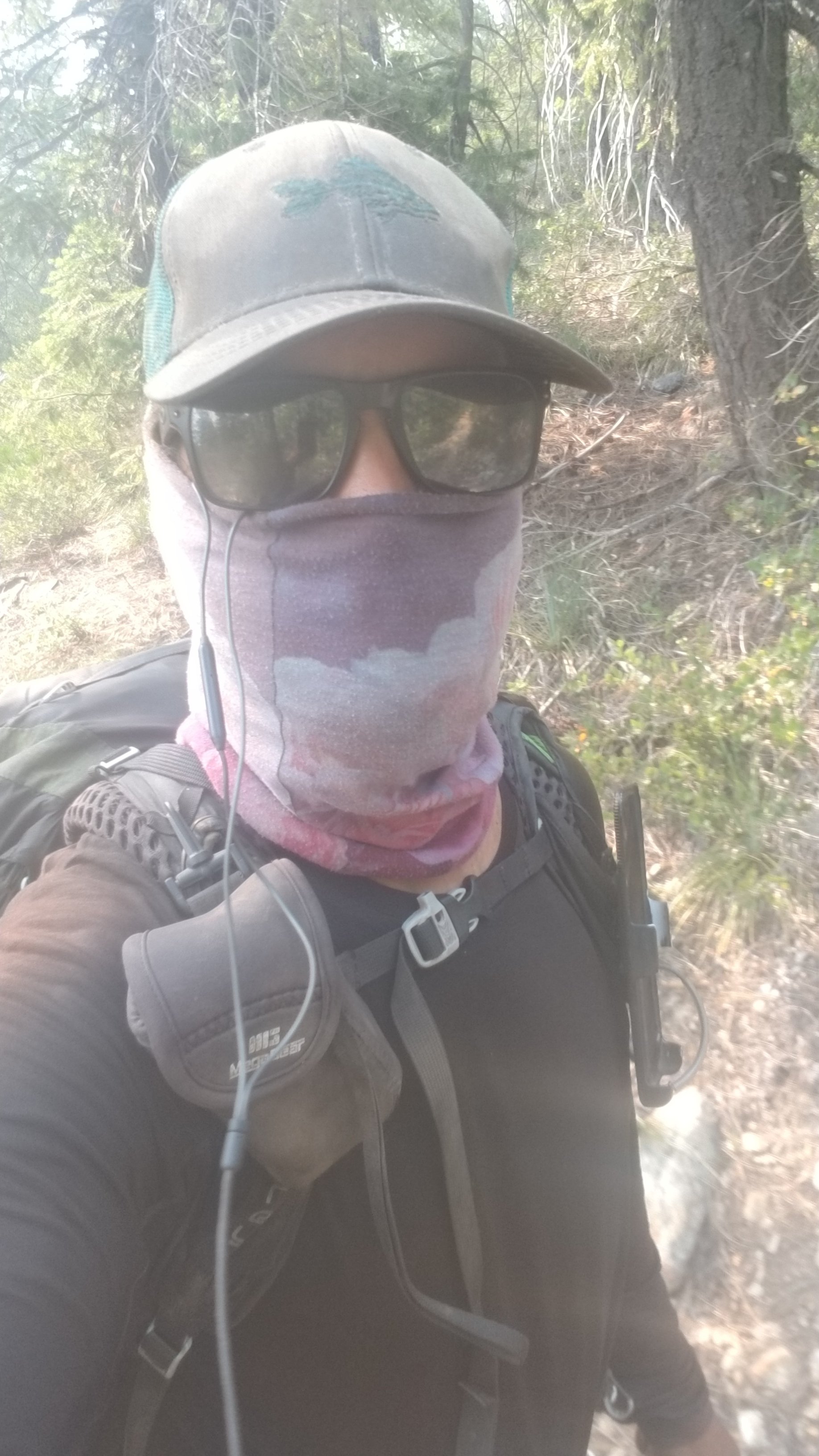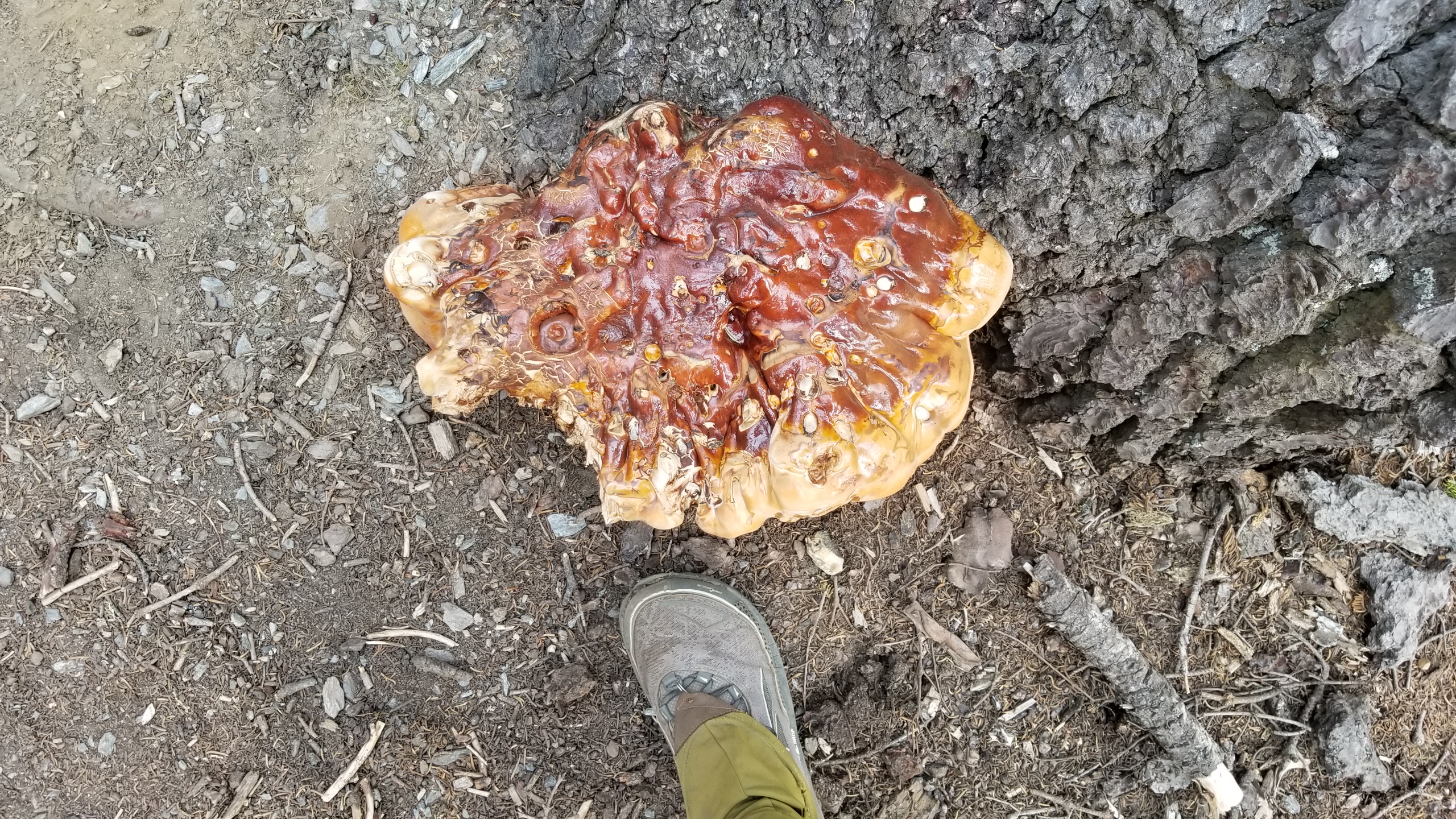 The afternoon was upon me and I was humming along, picking up speed as the afternoon cooled. I turned corner and thought I heard music. I paused and realized it was the bells of a group of cows! My arch enemy! I crept closer, hoping they woud scare off, and too my amazement, they bolted at the sight of me! I turned the next corner and the group that had passed me in the morning was all set up for camp.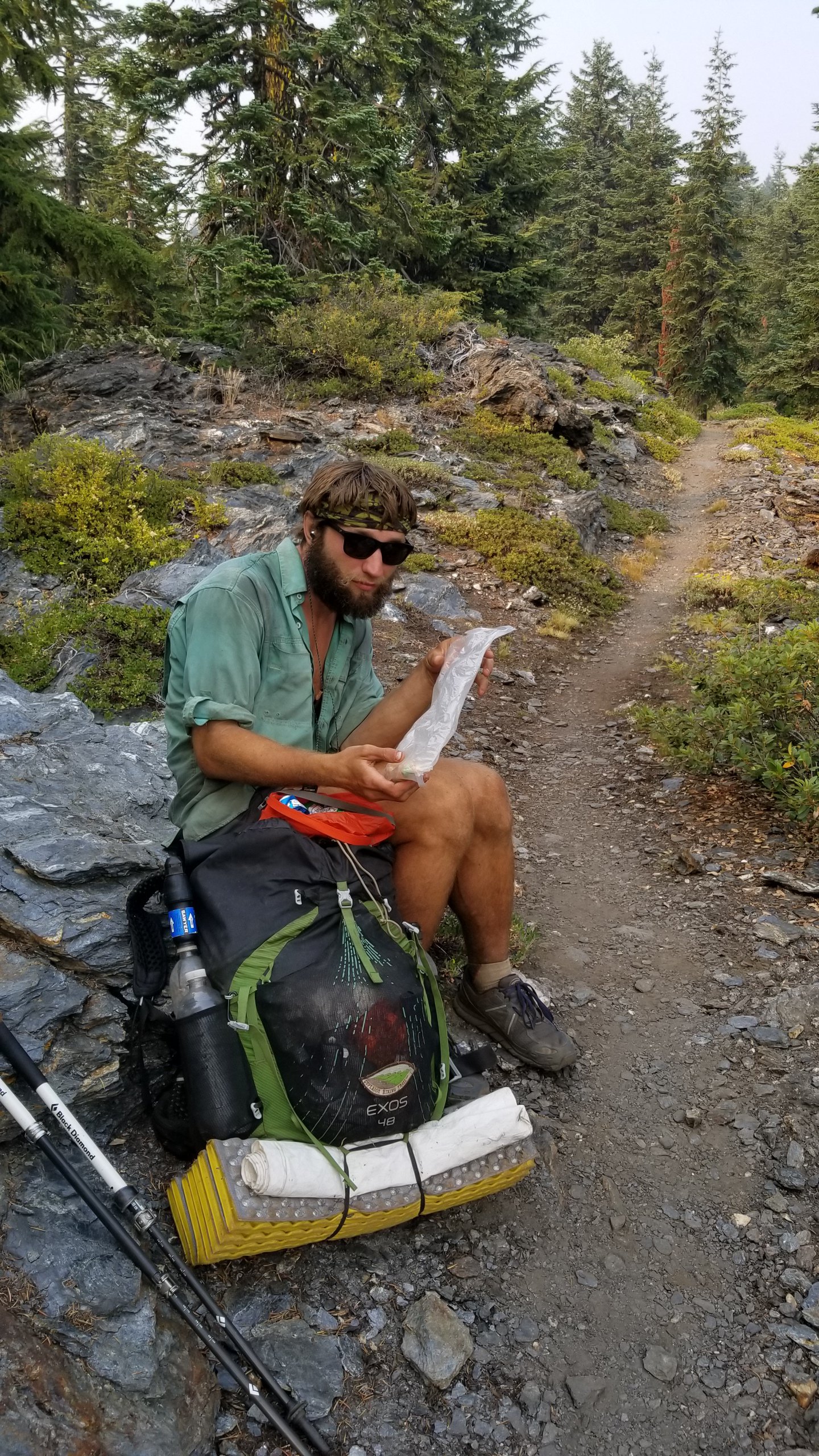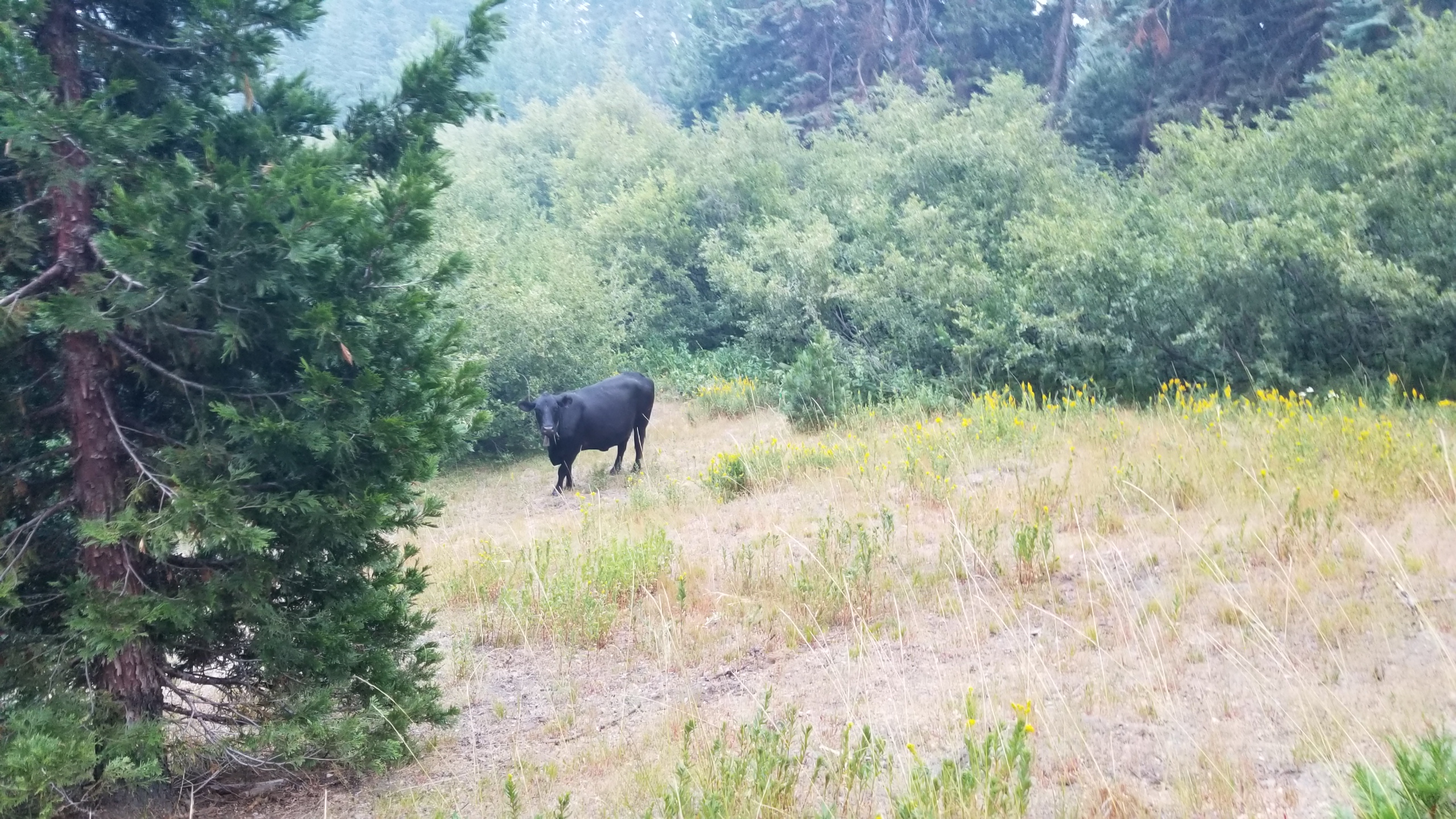 We chatted for a bit, and I announced I was going for the boarder. It was already 8pm, just an hour or so left of light and I still had 4 miles to go! My work was cut out for me! I cranked on, the grade wasnt too bad. The smoke persisted and blocked any chance for vistas. I cranked on,as the light fadded going quickly throught the woods. Finally I broke out my headlamp to finish the job. Twisting and winding, I started to get tired and then . . . finally, after 110 days, 1691.5 miles and a whole lot of hard work, I touched the boarder! It was a beautiful thing!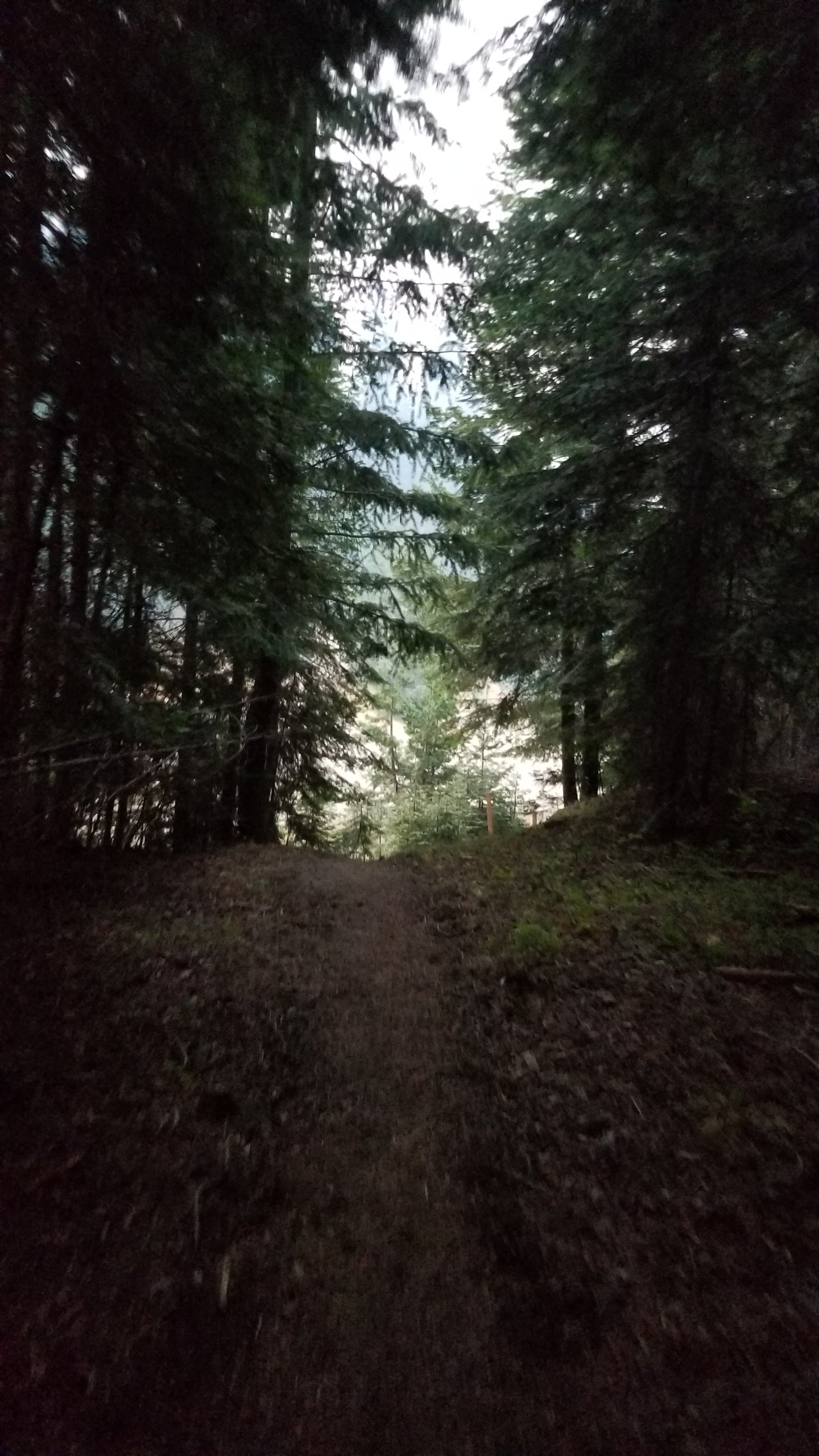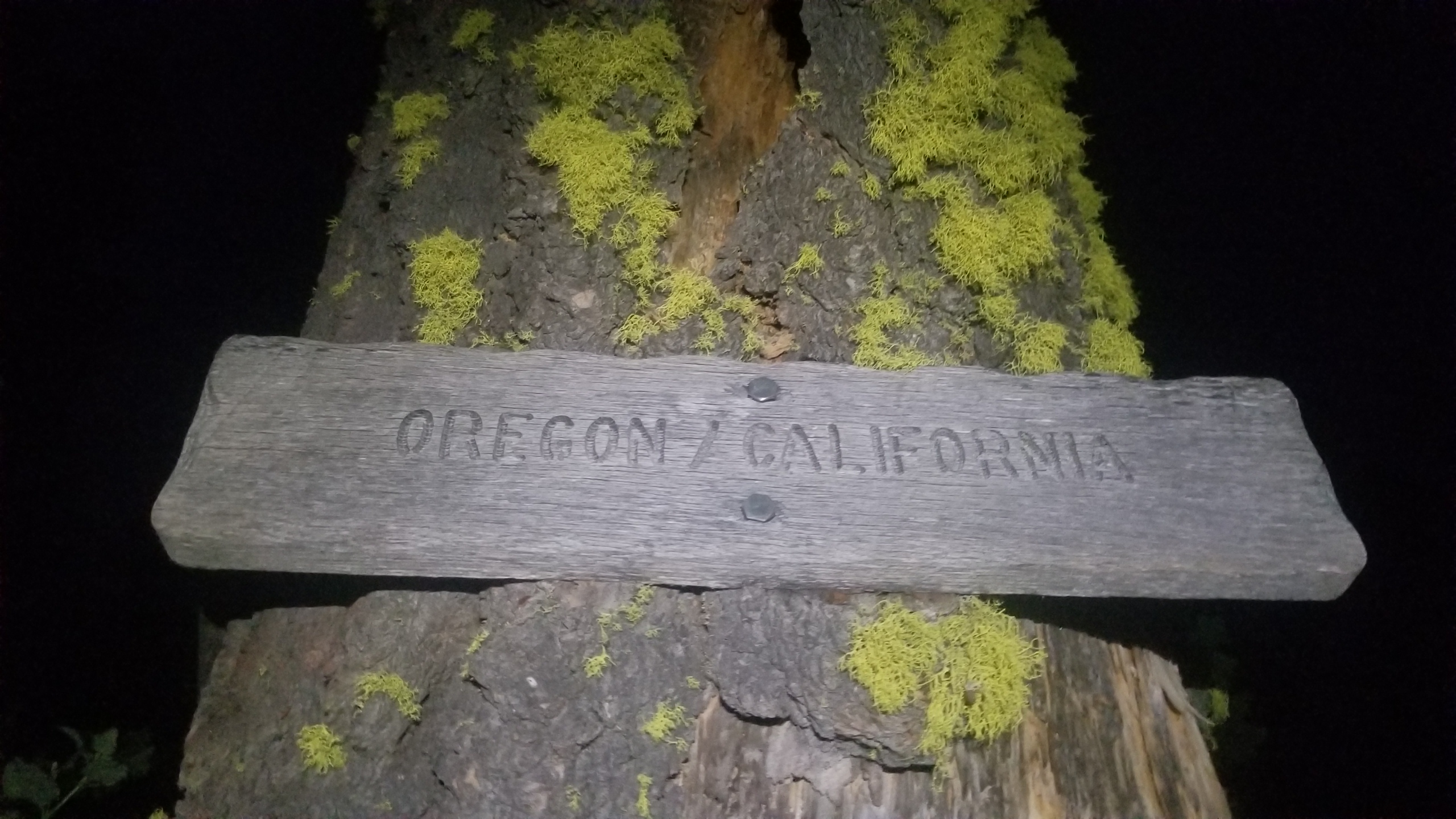 I hiked a bit more and found a spot to set up for the night. Tired, I put my tent up, made dinner, and cracked a celebratory beer! Man, just under 1000 miles left. Its funny to think back to Campo CA and where I started, the day I started. It seemed like such a long time ago. Well either way, it's far from over!