7.22.18
I woke to the alarm and started moving. After packing up and seeing Tank had gone, I pushed on. As soon as I did I looked over to see a deer had walked right into camp and was munching on some small plants nerby. With felt still on his horns he looked to me without a care in the world and just went on about his day. I hiked on.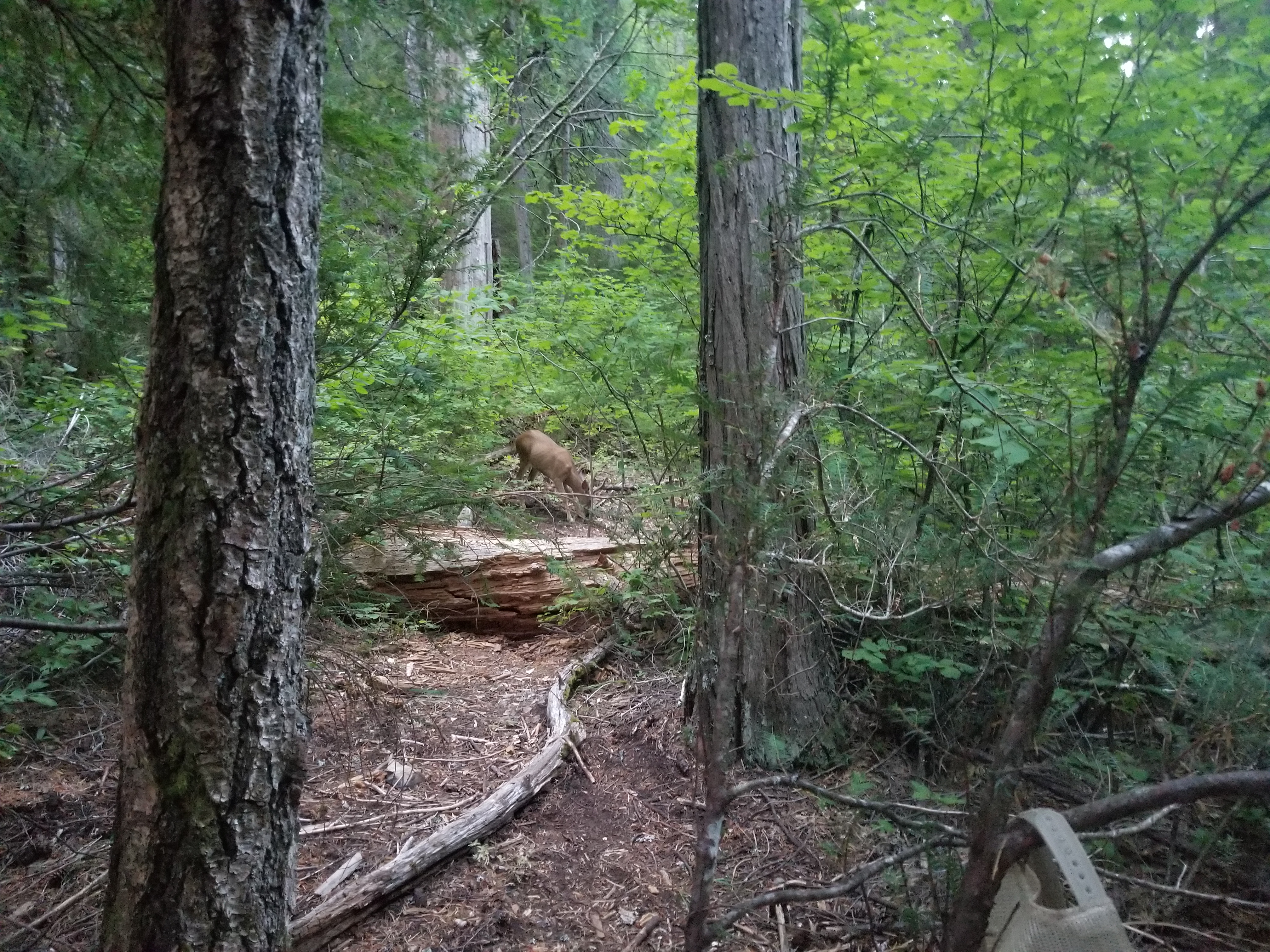 The trail sweepd through the landscape with the ease of a skiier down rolling hills. It was beautiful and canopied in. It was a world of canyons and hillsides hidden away from the light and I drank it in. Moss covered treed, and rocks were everywhere. Large rock outcroppings would sometime jett out from the trees and landscape as if forced. I crossed the bridge over the McCloud River and really enjoyed its influence on the terrain it touched.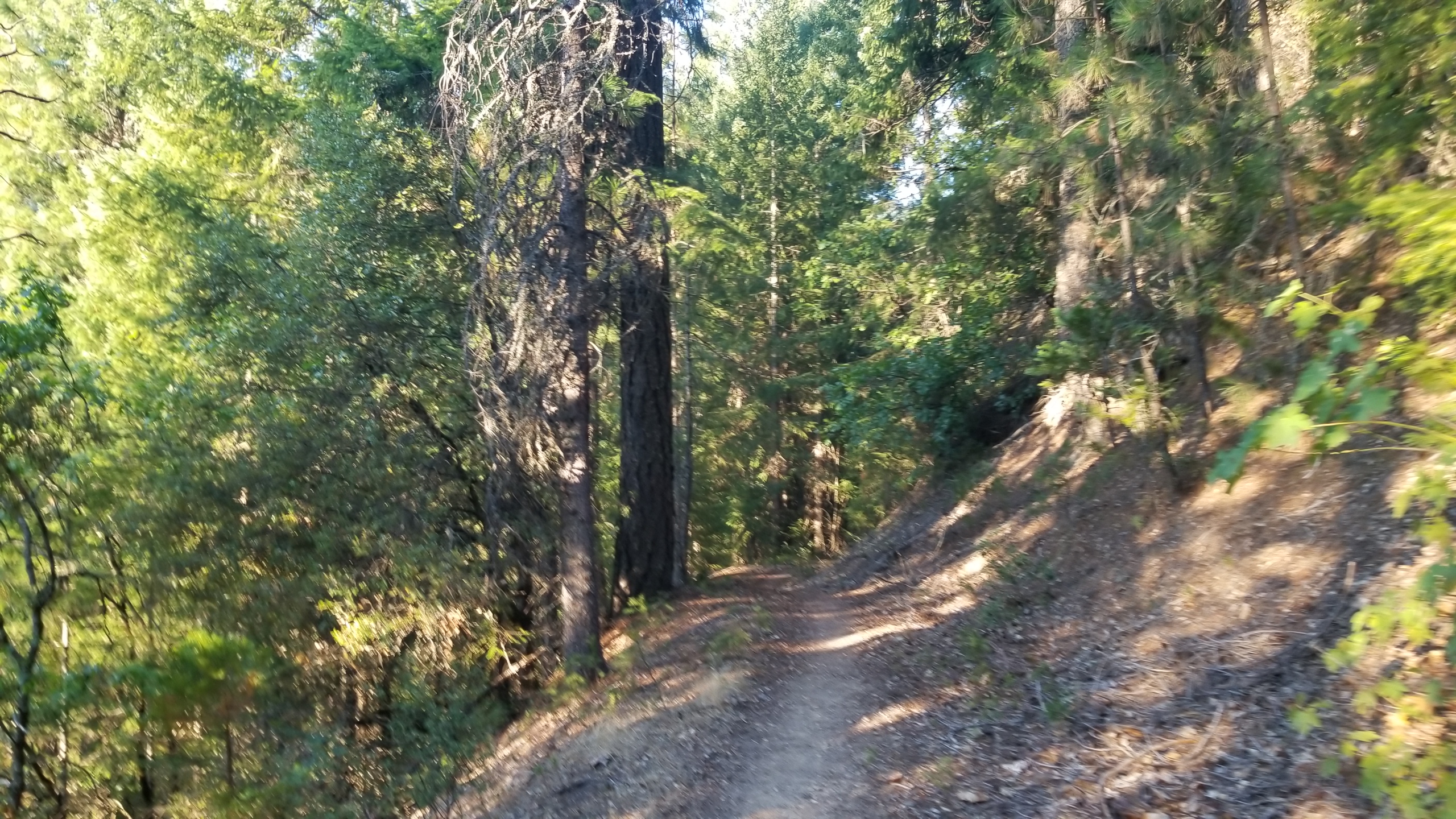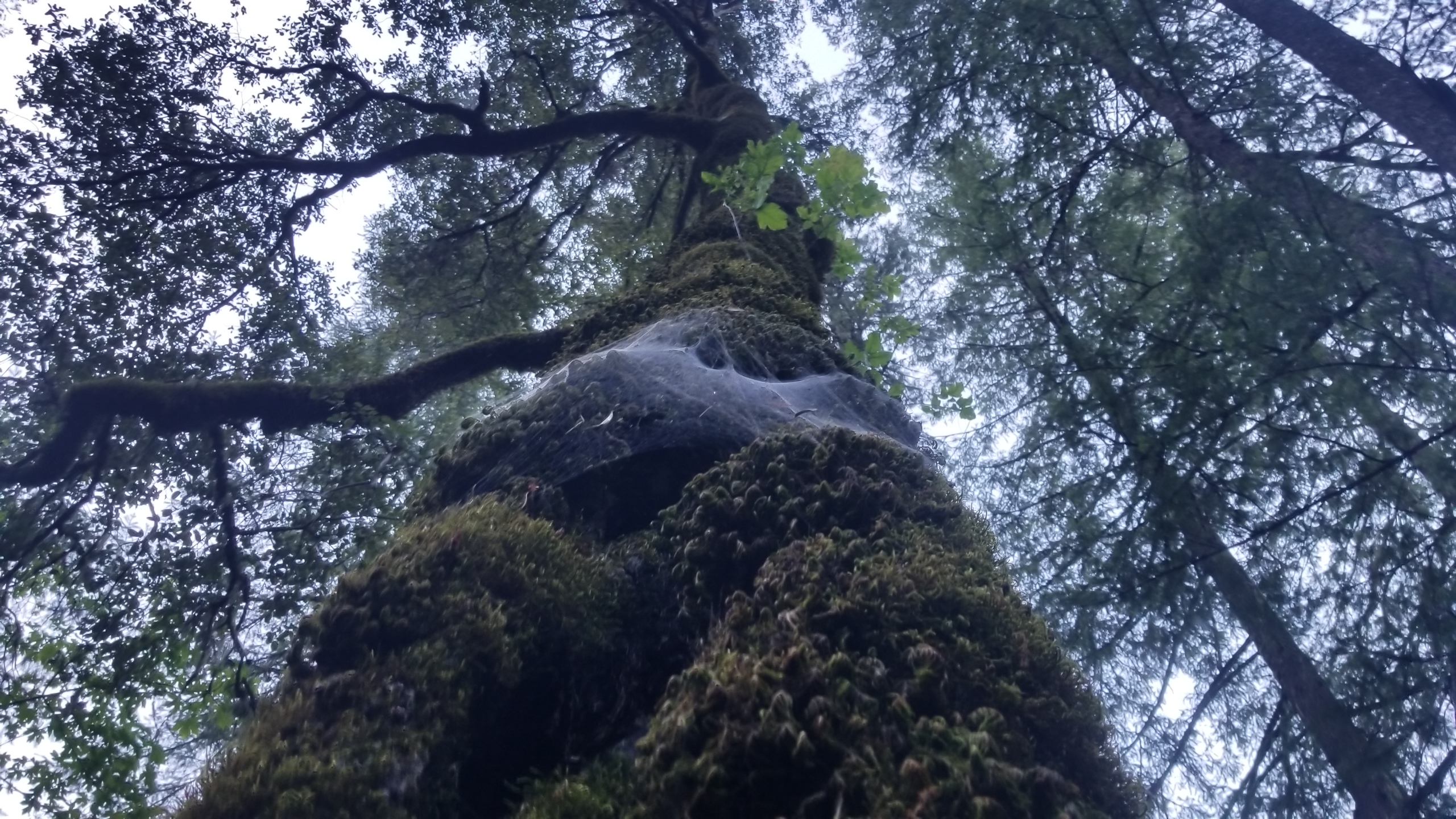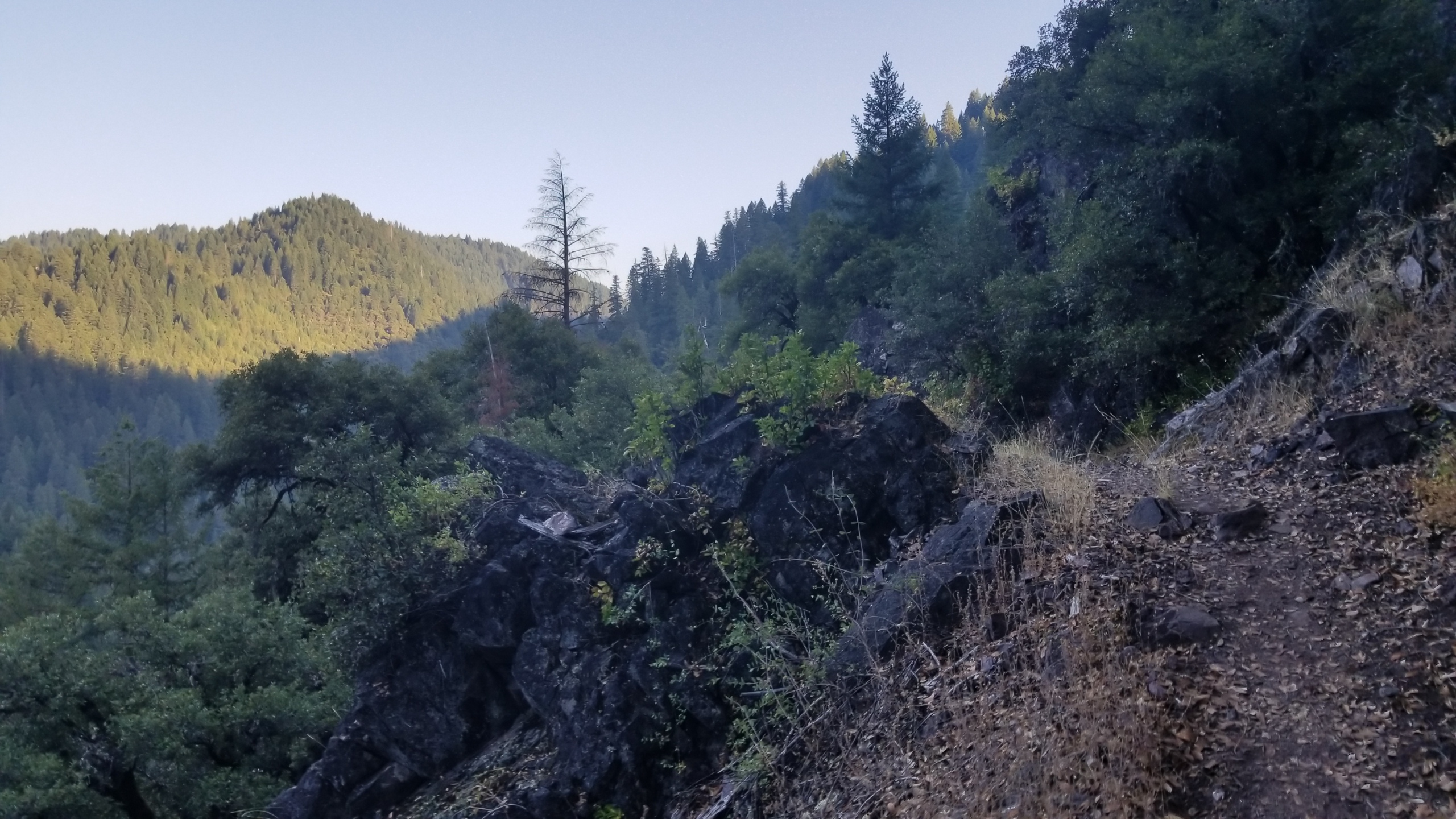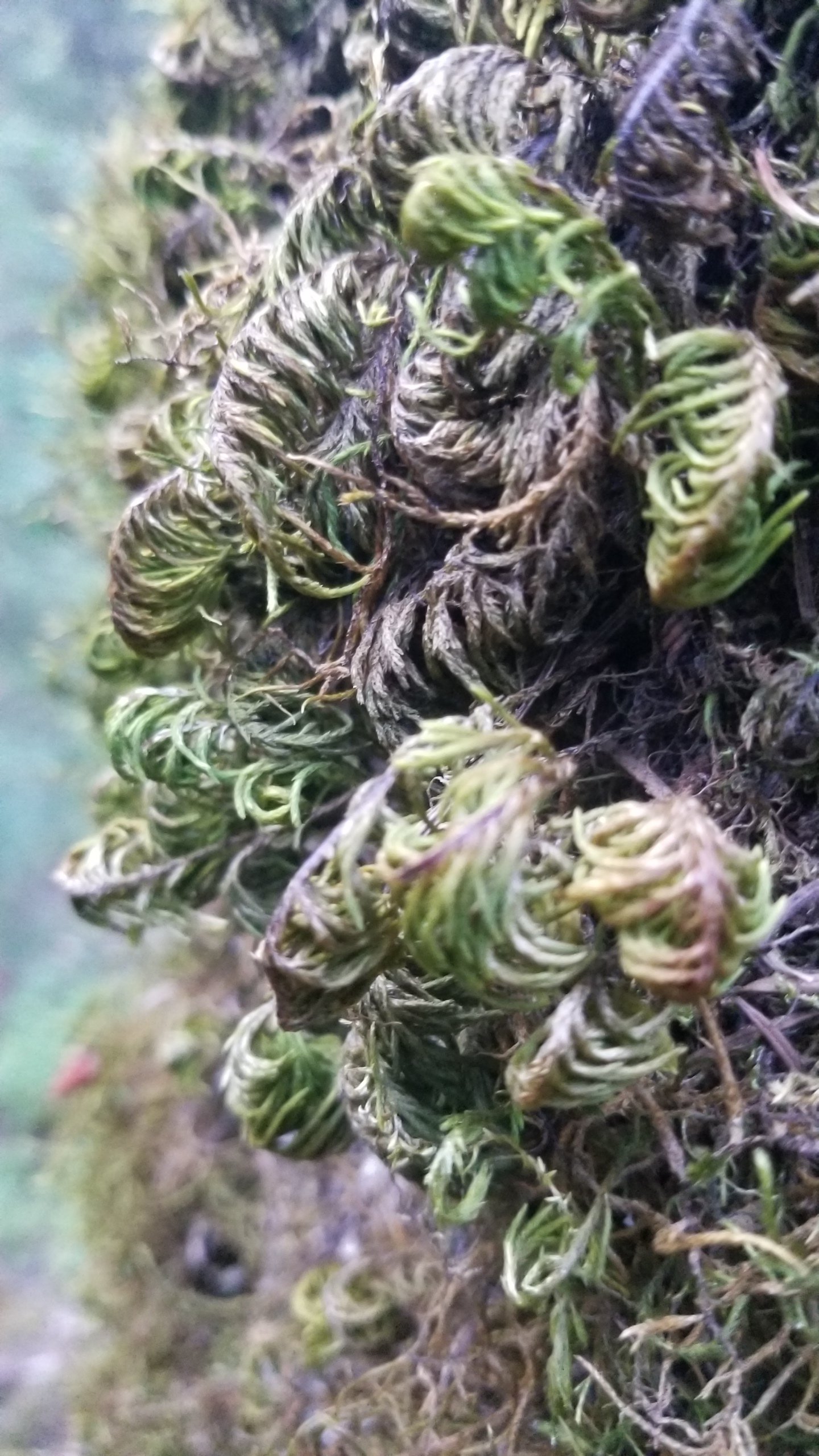 I soon came upon Disnay and we chatted a while as we both decended. We went on about why she was here, and what we both did before the PCT. We soon came to a creek and stopped for water fillup and a quick snack.
The creek gathered in pools before dropping a short 10′ over the edge to a large awaiting pool before. I filtered water as we chatted on and stuffed some Cheetoes in my mouth. After the break was done I said my goodbyes and headed out just as JustMatt arrived. "Hey man!" He exclaimed and we chatted breifly about where we camped the night before and what our plans for on the day.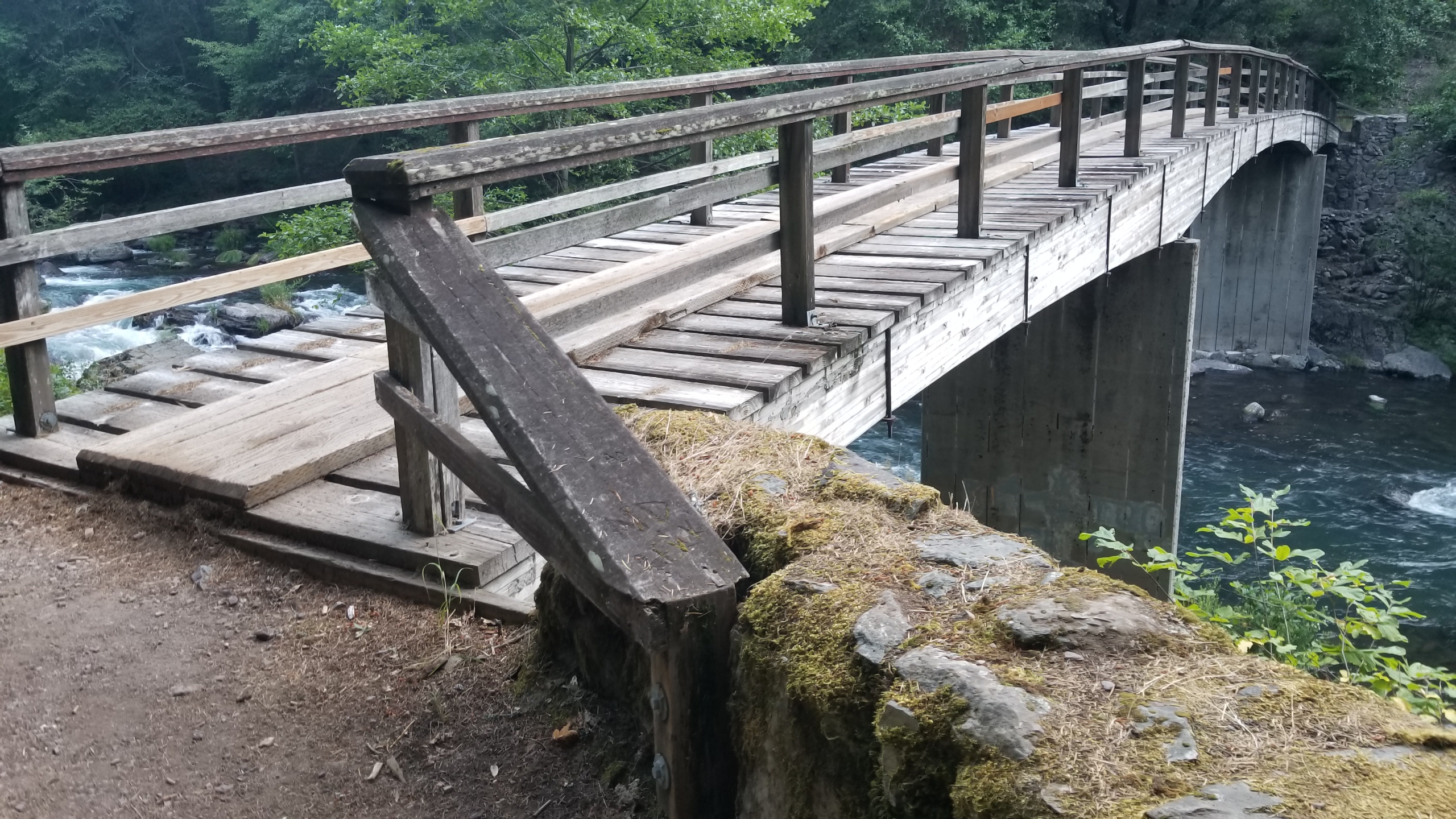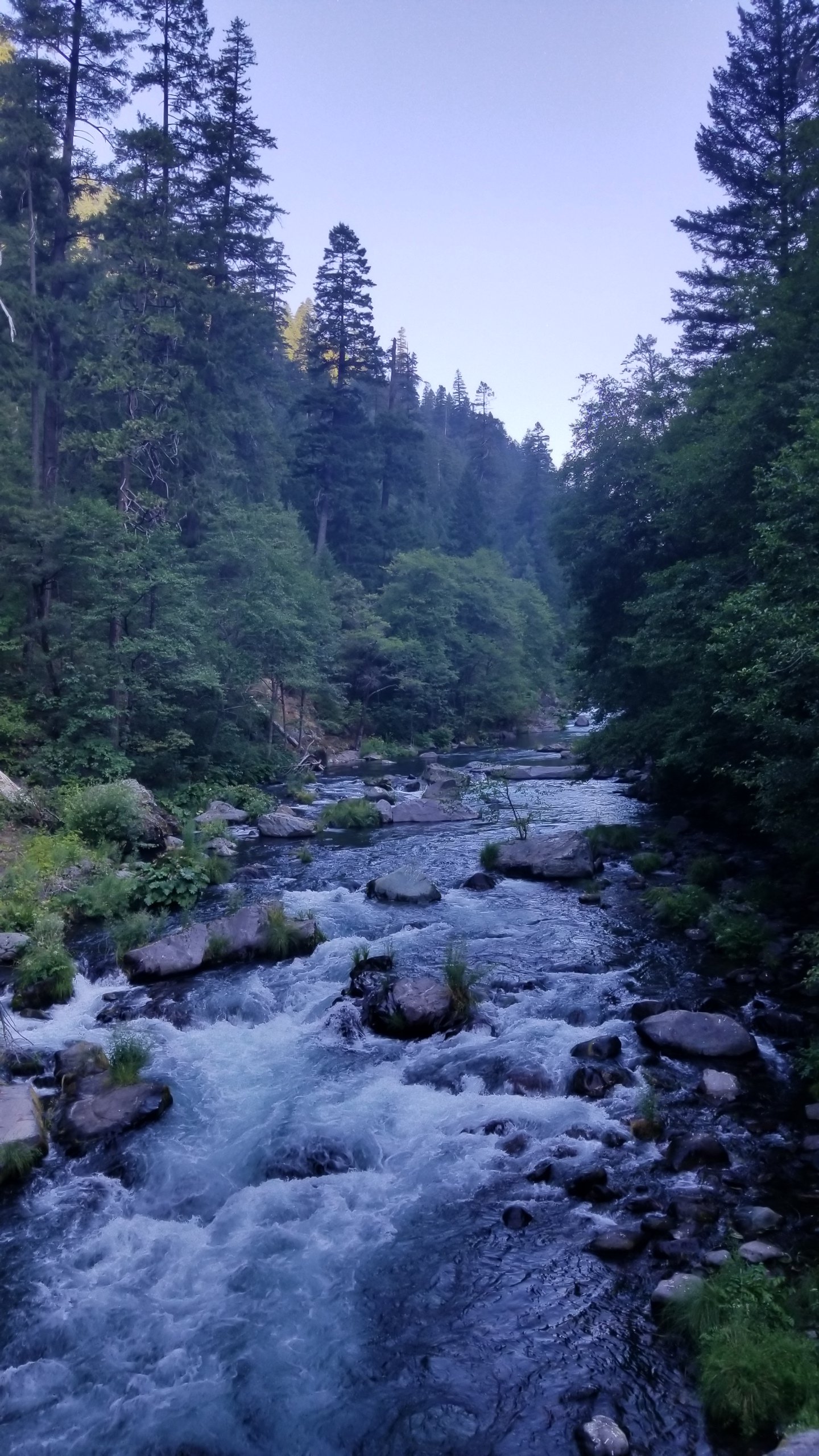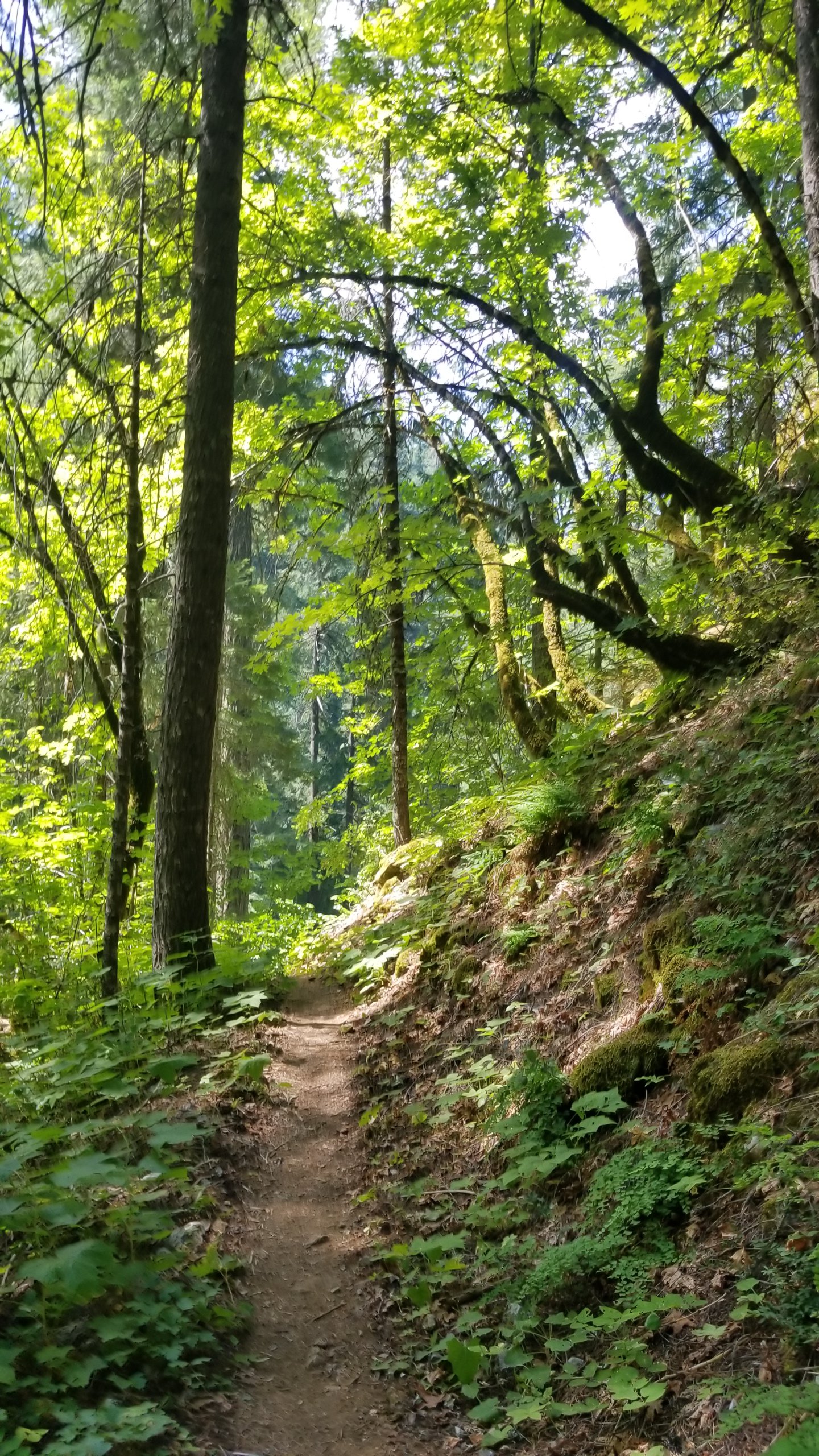 I trekked on alone and twisted and winded before finding the next water source: Squaw Valley Creek. I went down to the waters edge to fill my bottle with cold water when I found myself peering down into a 6′ pool of crystal clear water. I couldnt resist, in a flash my clothes were off and I let out a loud woop as I jumped into the rejuvinating water. How invigorating and I urged a few other hikers to come as they passed the brudge below. Zero, Shlowmo, and Disney joined in just as I had my fill and started getting ready for the next stretch.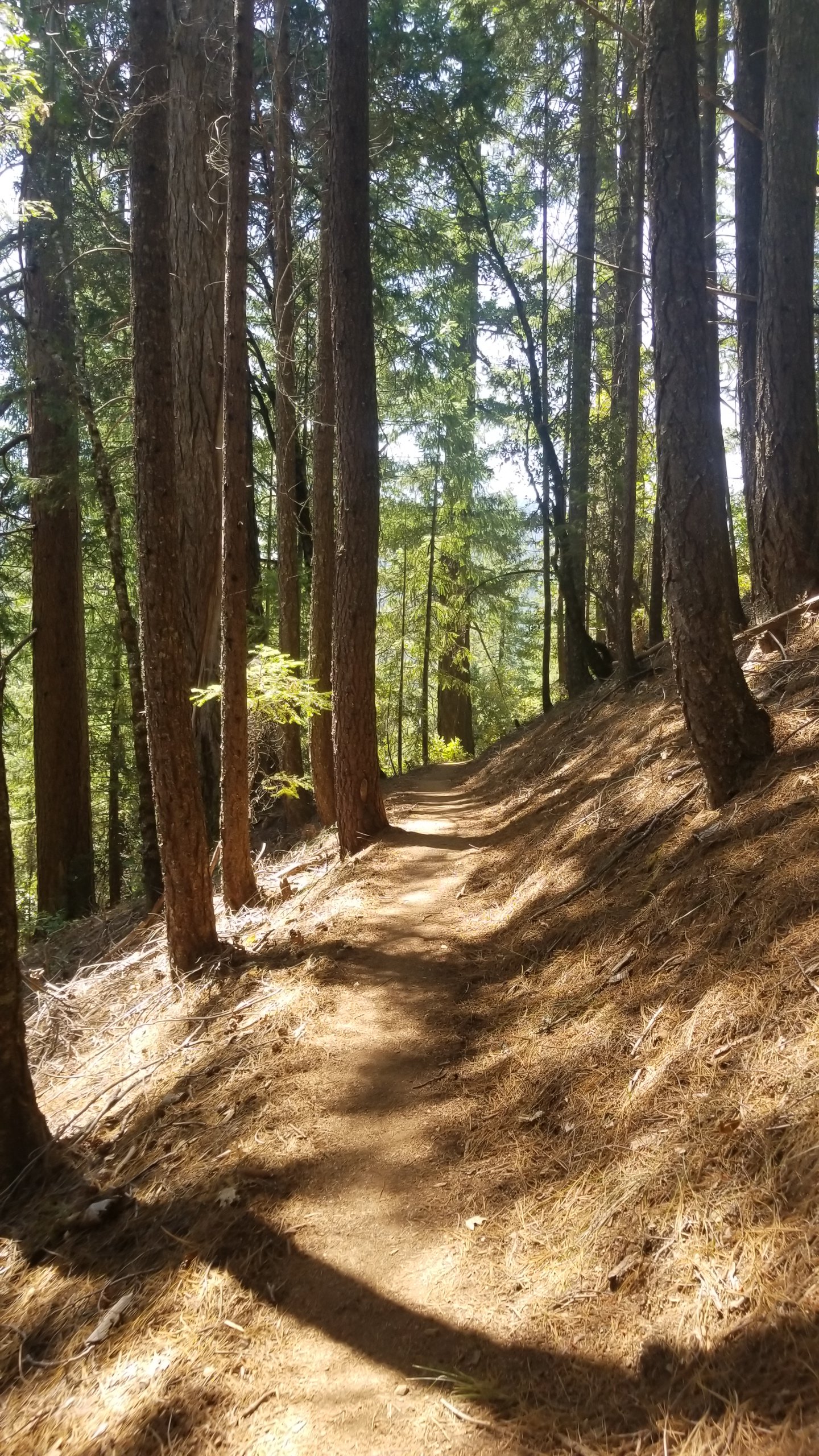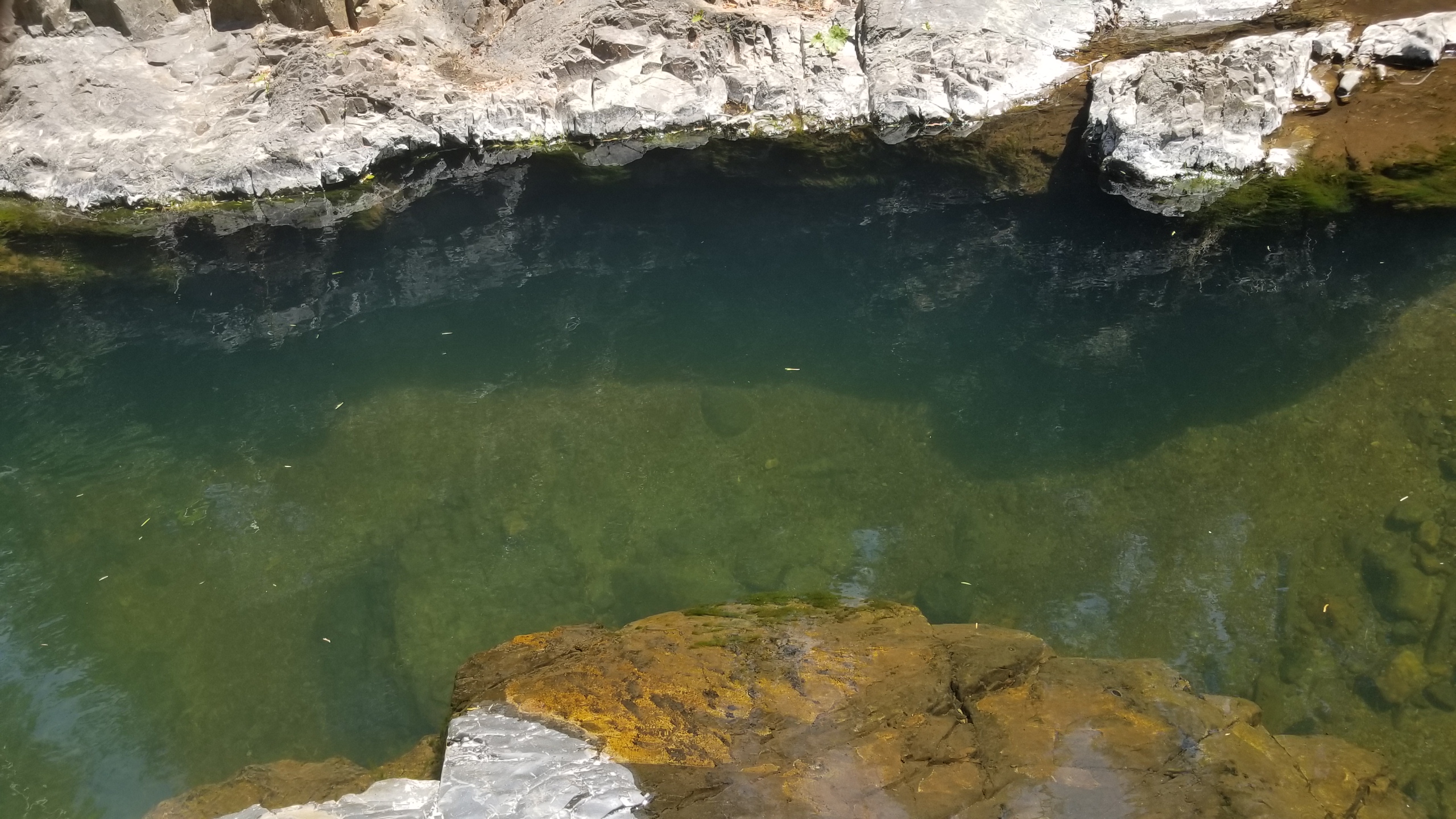 I waved on and the trail turned upwards. Pushing long and up I followed passing only Thomas who I met a few days back, who was sitting trailside waiting out the heat. I pushed to the top of the climb and plopped down for a late lunch. Soon JustMatt caught up and we hiked the next few miles together chatting on just as a beautiful view of Mt Shasta covered in clouds slapped us in the face. We staired in woulder.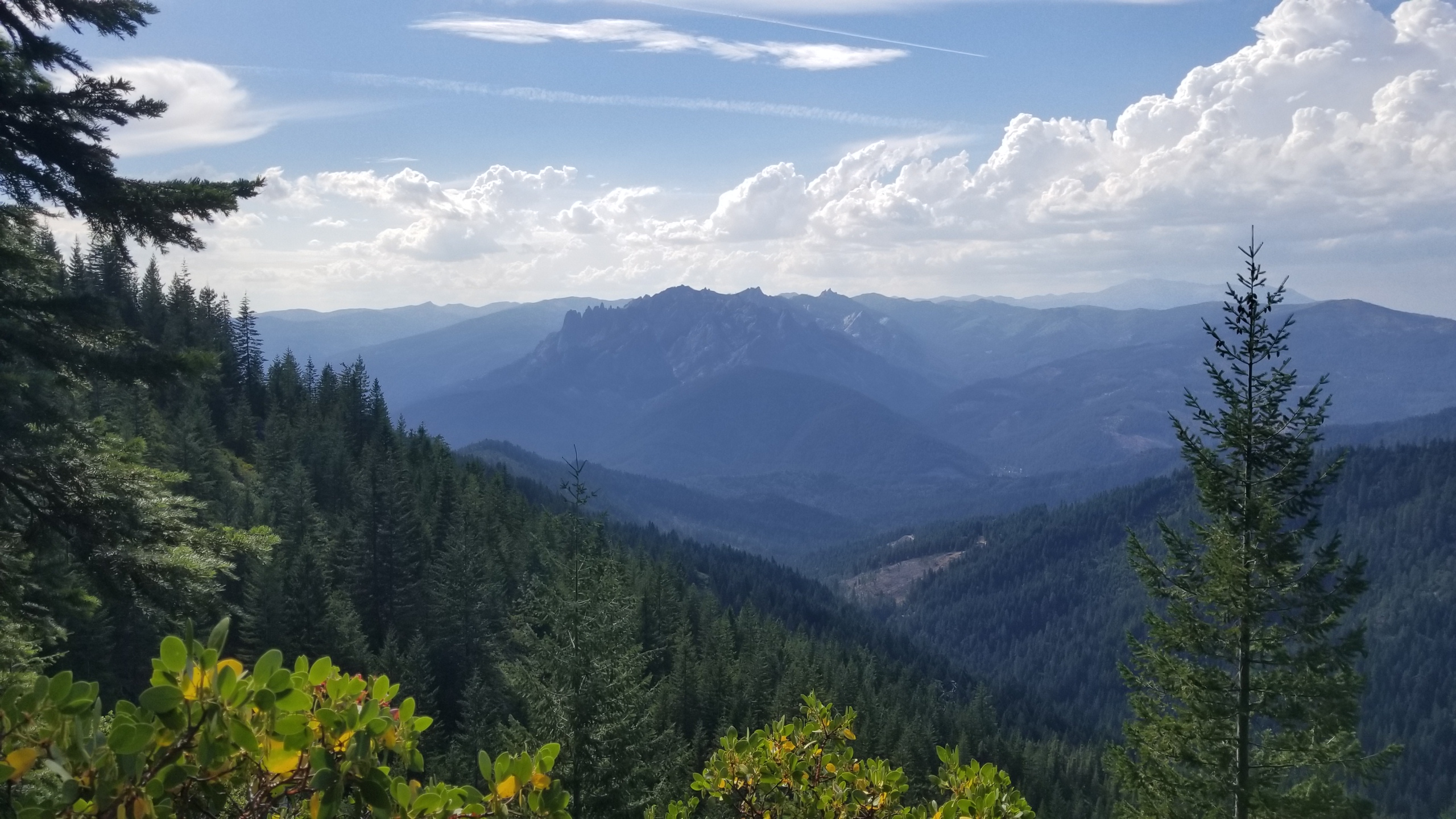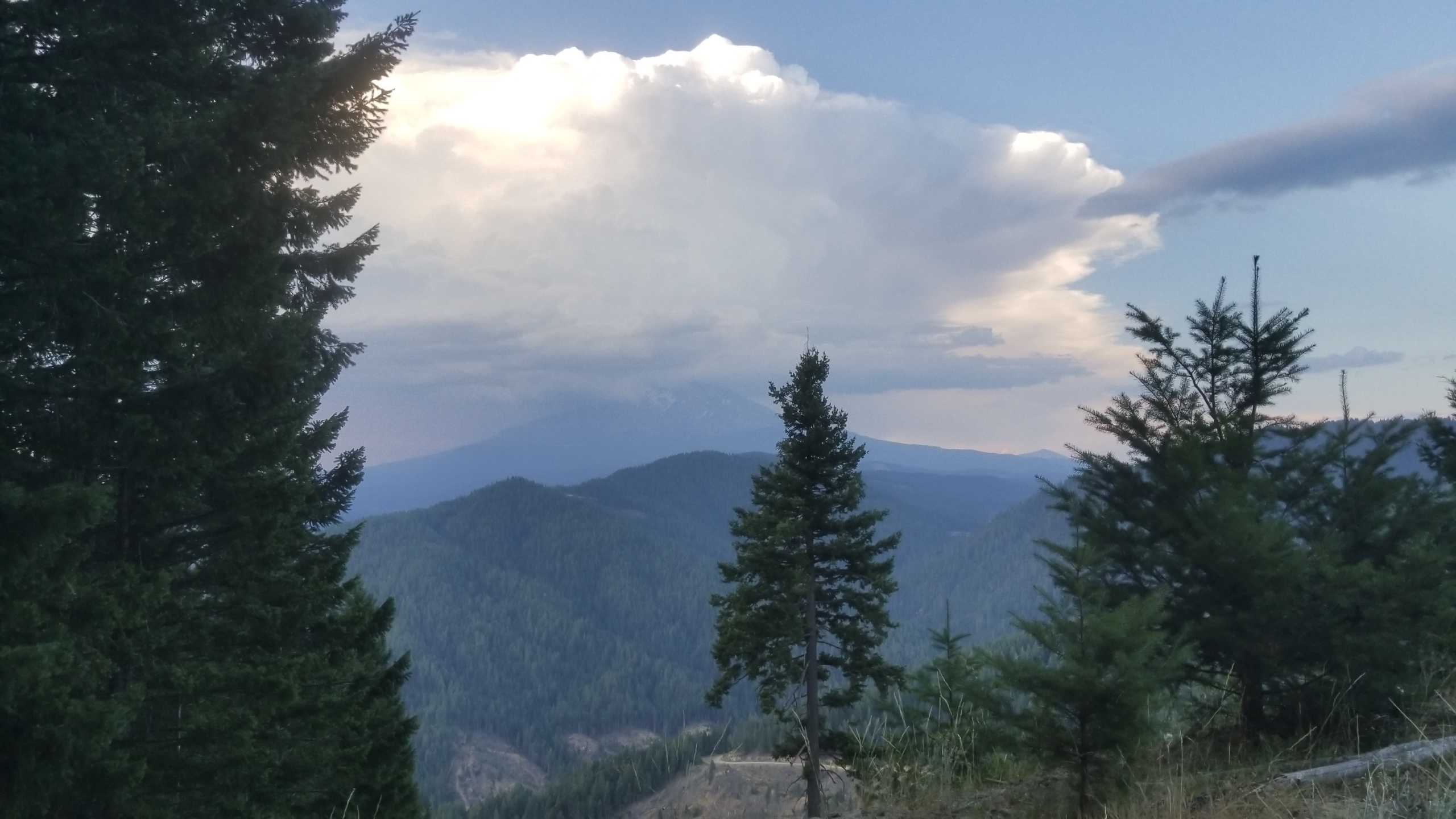 Soon JustMatt was off to get to the hightway before dark and I decended the filan miles to camp. I paused for a moment, only for waterbefore bumping into Shlowmo and Zero again. We chatted on as the final bit of golden hour was upon us and we all looked at the forest in appreciation. I found my stop, set up and , ate dinner, and clambered inside my tent hiding from Mosquitoes. I instantly noticed how warm it was once I stopped moving and knew it wcould be a hard nights sleep. All the same id take as much rest as I could!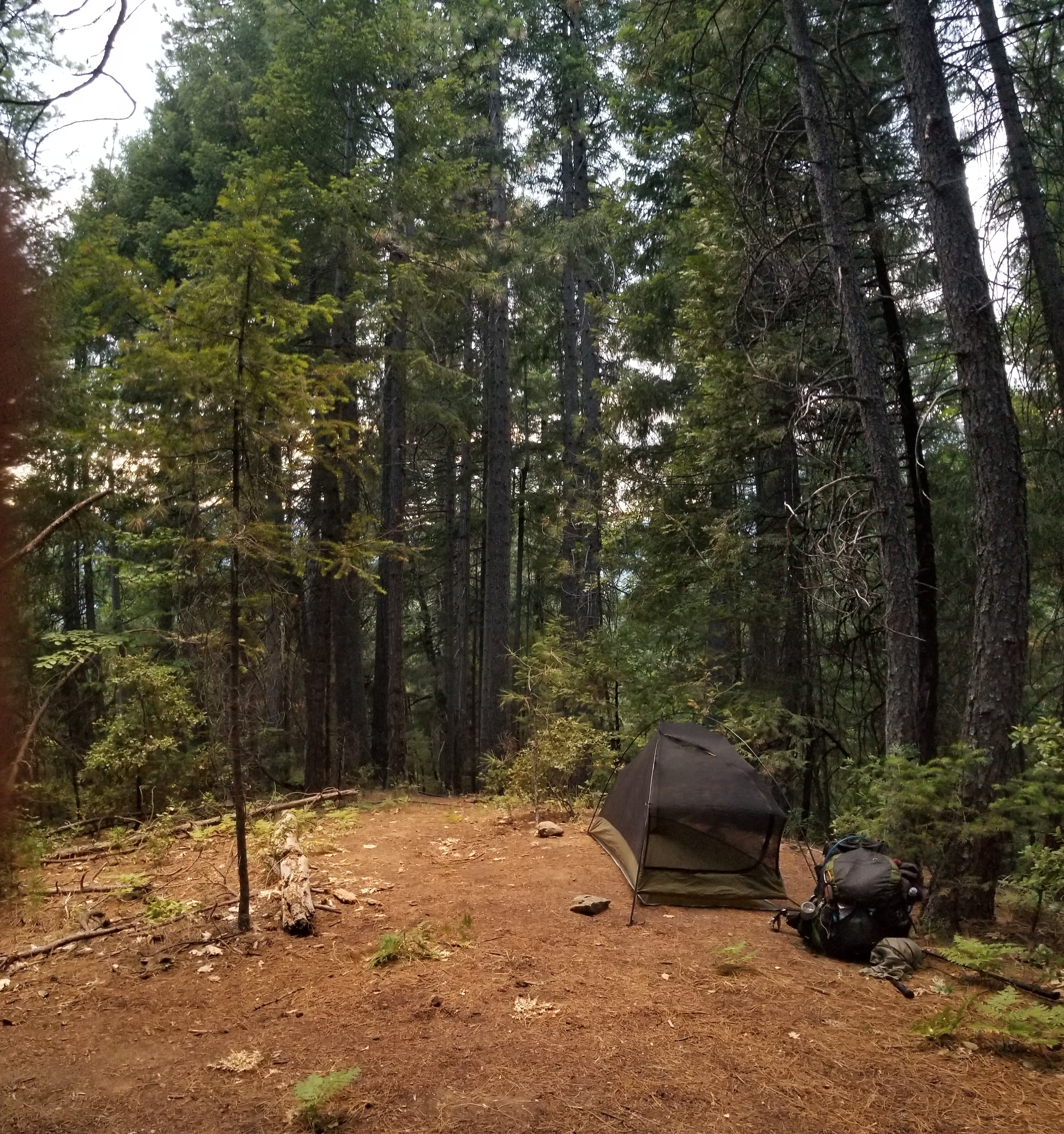 Hiker Profile:
Disney – Early 20s from Seattle. She started her journey from Kennedy Meadows south and hiked through the Sierras until Kearsarge Pass where she exited from effects of exhaustion from altitude sickness. She got back on in Mammoth and has been trekking ever since until her family picker her up at the OR/WA boader where she plans to go with her family to Disneyland for a vacation. She works in the Software tech industry and is thinking of going back to school for Law. Perhaps shell become a DA one day, changing the law for the better hopefully.
Podcast Suggestion: Hardcore History