I woke early this morning, no alarm, just eyes popped open like my body was telling me it was ready to go. Last minute I decided, after two other trips fell through, to drive up to Flagstaff to a friend's house (recent transplant) to borrow a couch for a nap before launching an attempt on Arizona's high point, Humphrey peak.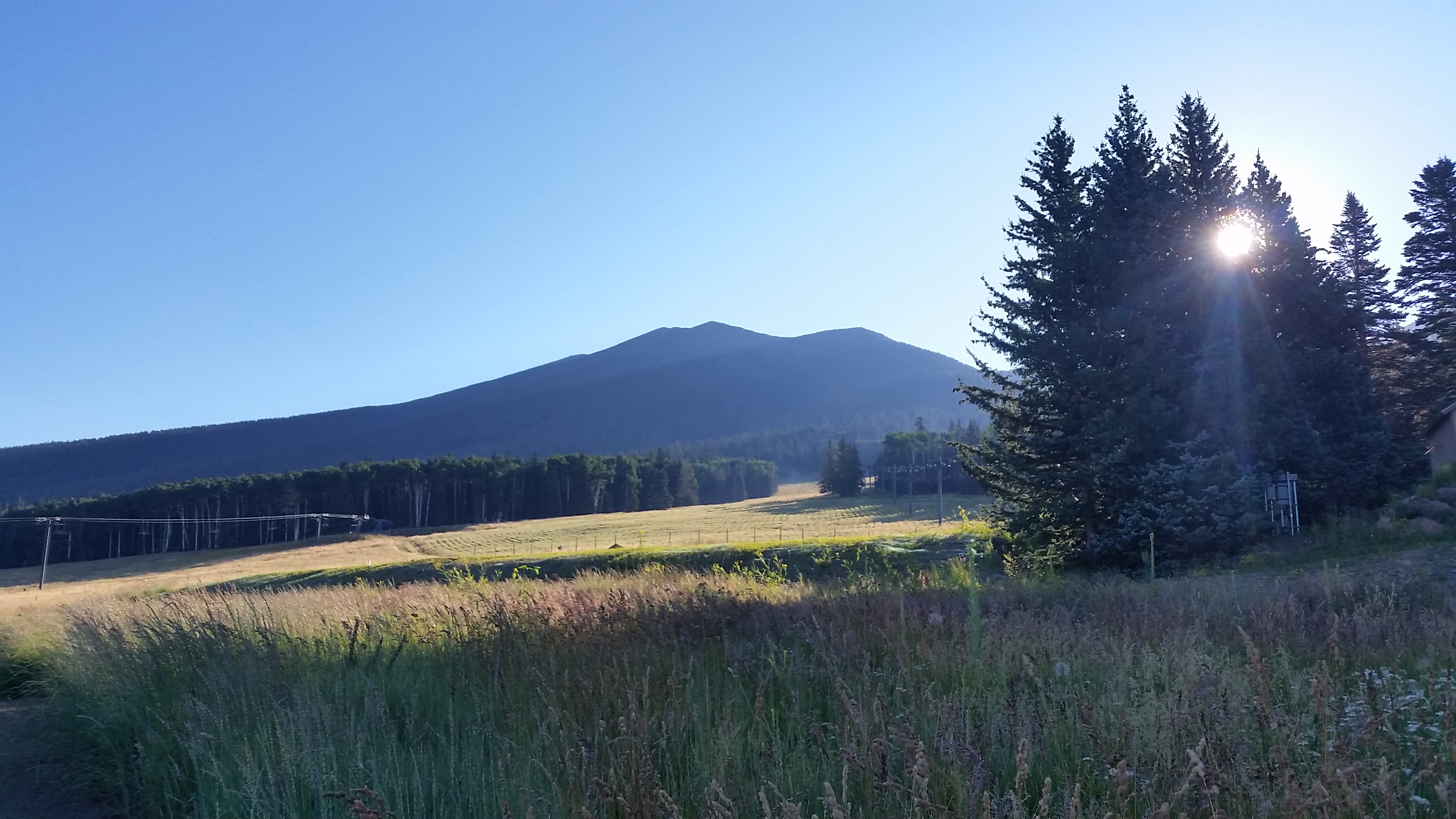 After work and a short afternoon hike I loaded up the truck and headed up. Reached my destination in just over 2 hours and after a few IPAs and some catching up I crashed out for the early morning start. This time of year always warrants the early start with the looming threat of afternoon T storms. I threw on cloths, put my daypack together, and drank the first sip of coffee before I actually realized it was morning and I was ready to walk out the door on another great adventure.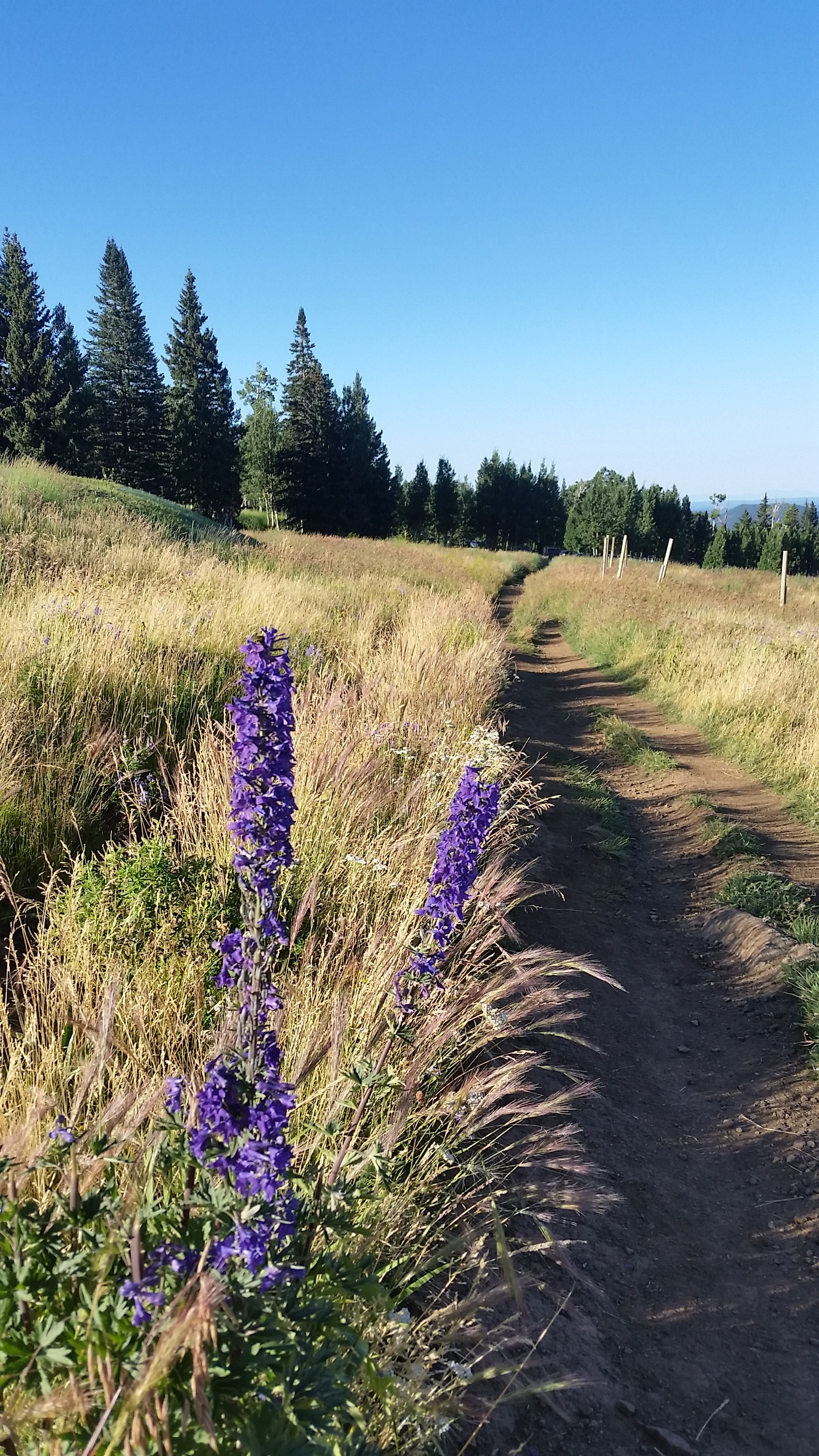 After I started down the road I realized that strangely enough, as many times as I had summited Humphries peak, this was the first time I was taking on the traditional 5 mile trek from Snow bowl ski area. I drove to the trailhead, parked, strapped on my gear and headed out on the trail with the sun just peaking over the ridge showing me the way. Man I love sunrise on a trail, there is nothing better, the light is just right and everything is calm and quiet. I trekked on pushing up the trail ready for a good hard push up the 5 miles trail from 9,320 feet to 12,633 feet where hopefully I would obtain summit and take in the views from the top.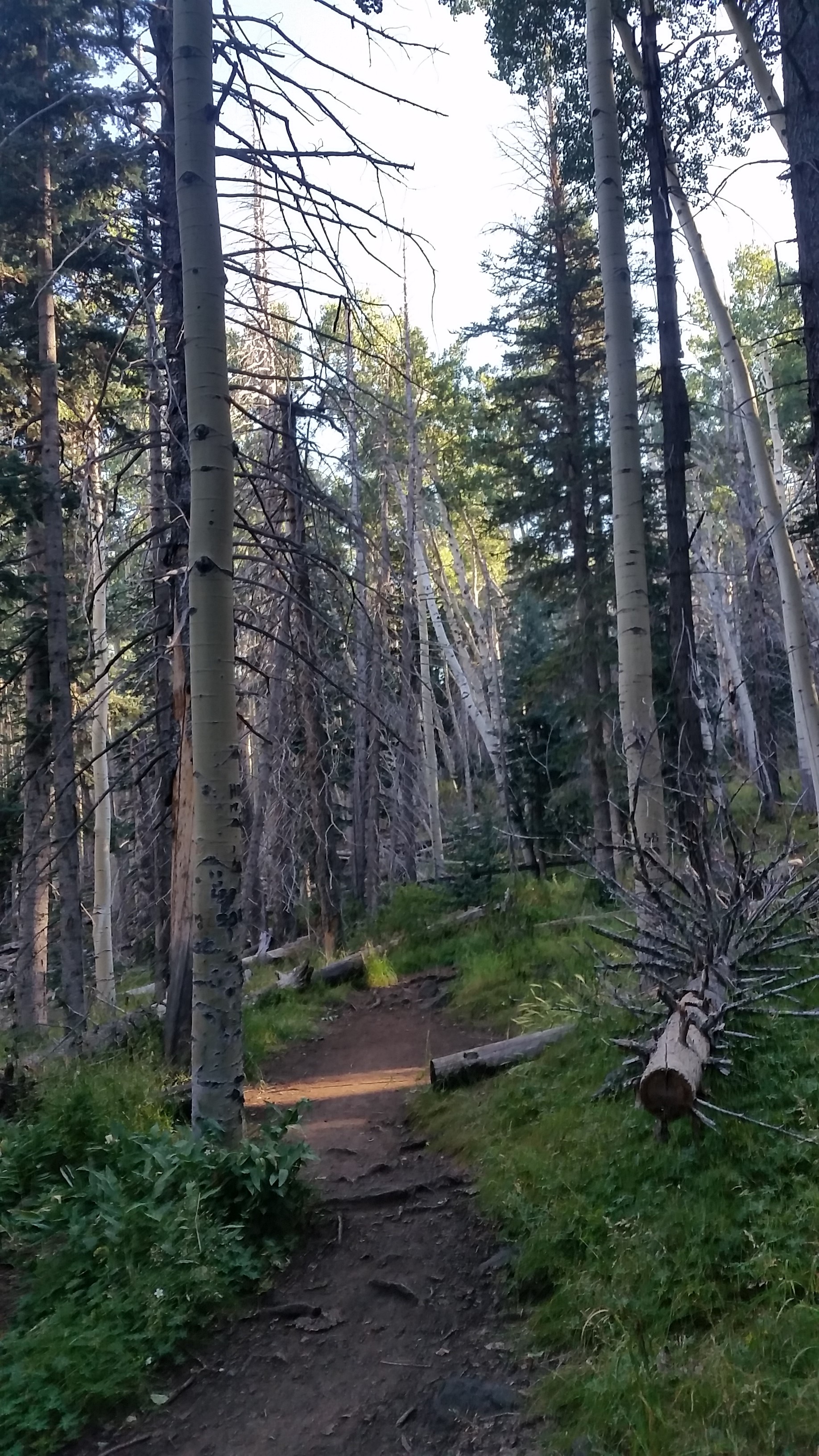 Trekking on, the hiking groups were sparse. Some bigger groups, some in pairs, few solo trail runners, all trekking with a bid for summit.  I said hello and greetings to each group I came up on, only pausing to grab some pictures of the morning light pouring through the saturated pine forest that surrounded me. There was something magical about being at higher altitude, smelling the crisp cool air, while being hugged by the surrounding thicket of pines and aspen. Something indescribable . . .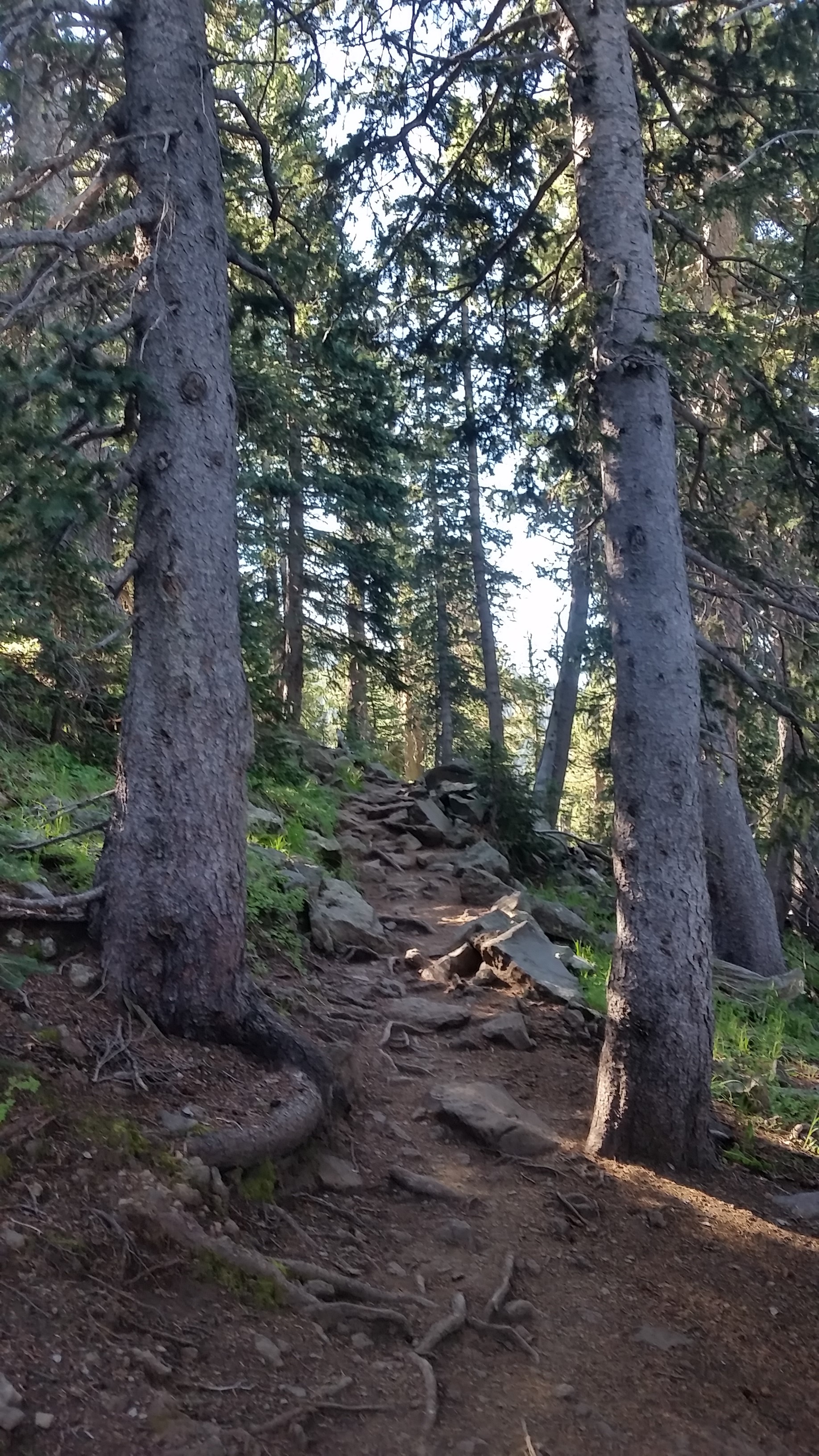 I pushed on; switchback after switchback, my heart was pumping from the lack of oxygen and the onset of steady altitude gain up the trail. This is one of my favorite things on the trail, feeling the exhilaration of taking on the incredible challenge pushed me forward upward. Finally I broke tree line and I could see the side of Agassiz peak with the chair lift for SnowBowl ski slope cut into its side. It wasn't long before I was standing on the saddle and I took a quick break for cheez-its and an much needed application of sunscreen.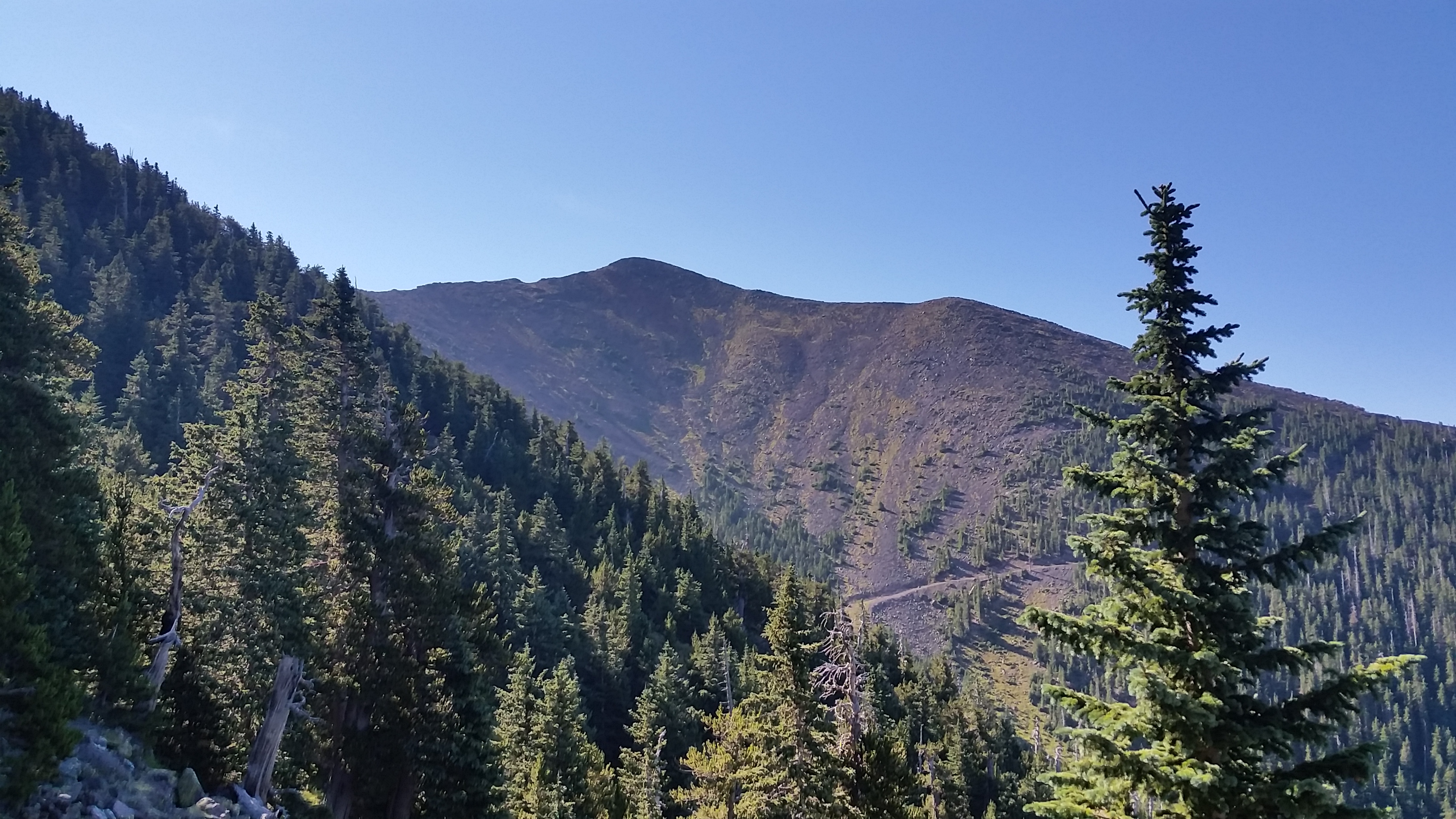 The rest of the trek to the summit would be exposed, consisting of volcanic rock, trailside tundra, and all the other hikers pushing hard to peak out. Half way to the peak from the saddle I saw a friend Jai, who had a 35 lb pack strapped to her back pushing on and upward in great stride! She was training for Mount Rainier in Washington and planned to leave in 2 weeks; she told me she had been doing high altitude training with a heavy pack to prepare her for the challenge ahead. What a warrior!!! After summiting out, she poured 2 GALLONS of water out from her pack, I could only imagine.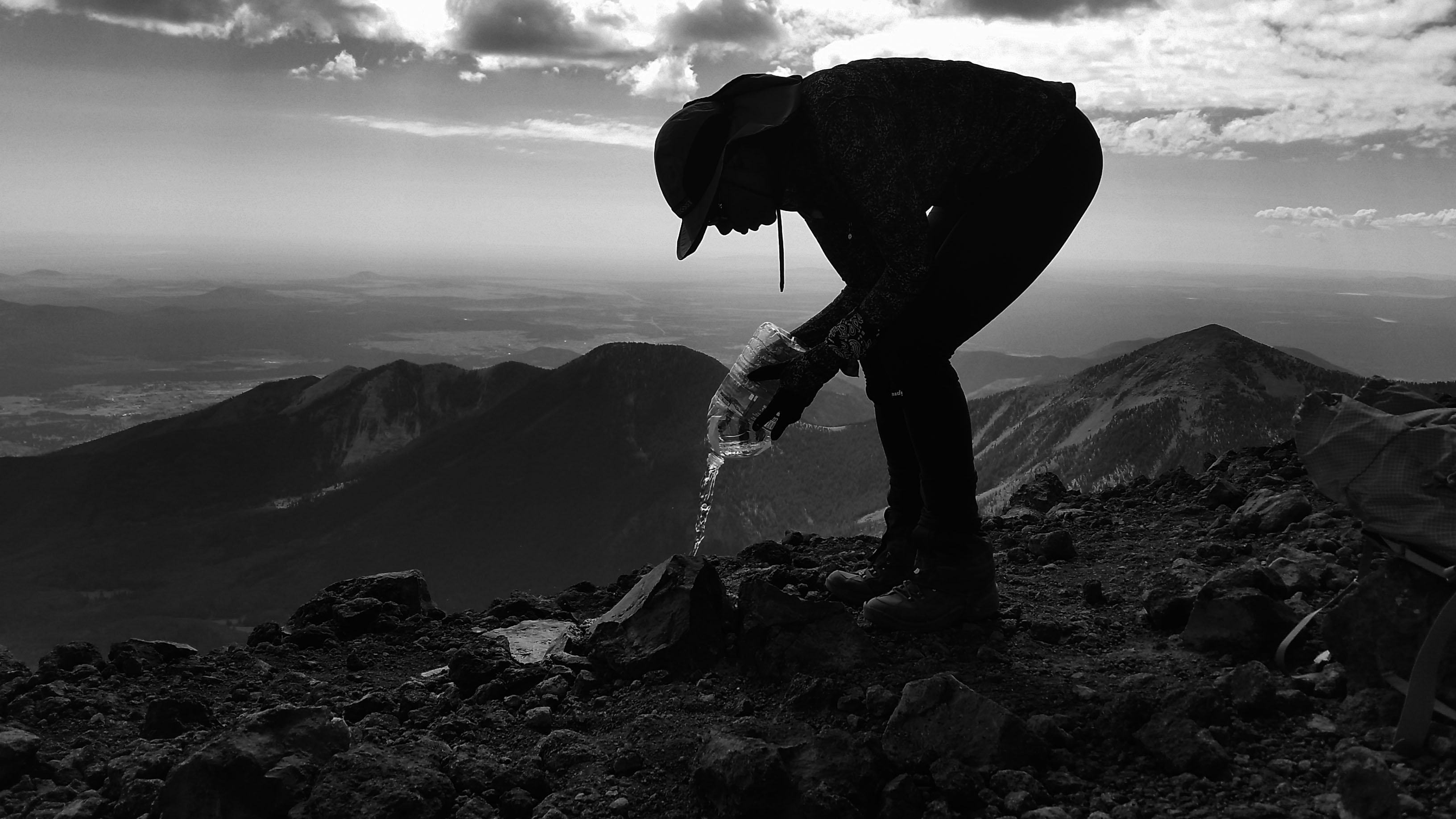 I sat at the top and took in the views, looking long and hard at what was in my back yard and making sure I had a great appreciation for it. After a few minutes of chilling out and taking down a few snacks and chatting I headed back down. I met Jai again (she headed down early because she didn't like a dark cloud that was forming over the peak) and we hiked together the rest of the way down. Chatting about hiking, hopes, goals, lifestyles, choices, just having a really nice trail chat all the way back to the parking lot. It's nice to chat with people on the trail; they are usually the nicest ones you will ever meet. Another awesome trek came to a close but I made sure to appreciate what I had the opportunity to hike before I left. What an awesome morning!!!

HIKE INFO:
http://hikearizona.com/decoder.php?ZTN=64
HIKE STATS:
Weather: Hi mid 70s, Low in the mid 60s, Sunny
Water: 2.0 liters
Food: 2 Clif Bars, Cheezits, trail mix
Time: 5.5 hours
Distance: approx 10 miles Round Trip
Accumulated Gain: 3,300 feet
GEAR:
Mule Camelback backpack (3 liter bladder)
CLOTHING:
Cotton Handkerchief
195 Smart wool long sleeve shirt
Cotton Hoody
Basketball shorts
Darn Tough wool sox
Merrell Mid Moab Hiking Boots