5.28.18
Scrub-a-dub dub, 3 men in a tub . . .
The alarm becconed and I unwantingly answered. After the usual morning routine I immerged from my secluded campsite made for 1 and headed down to the spring below where Sissyphus and Paul were packing up. We chatted for a bit, but with coffee in hand I was ready to get going.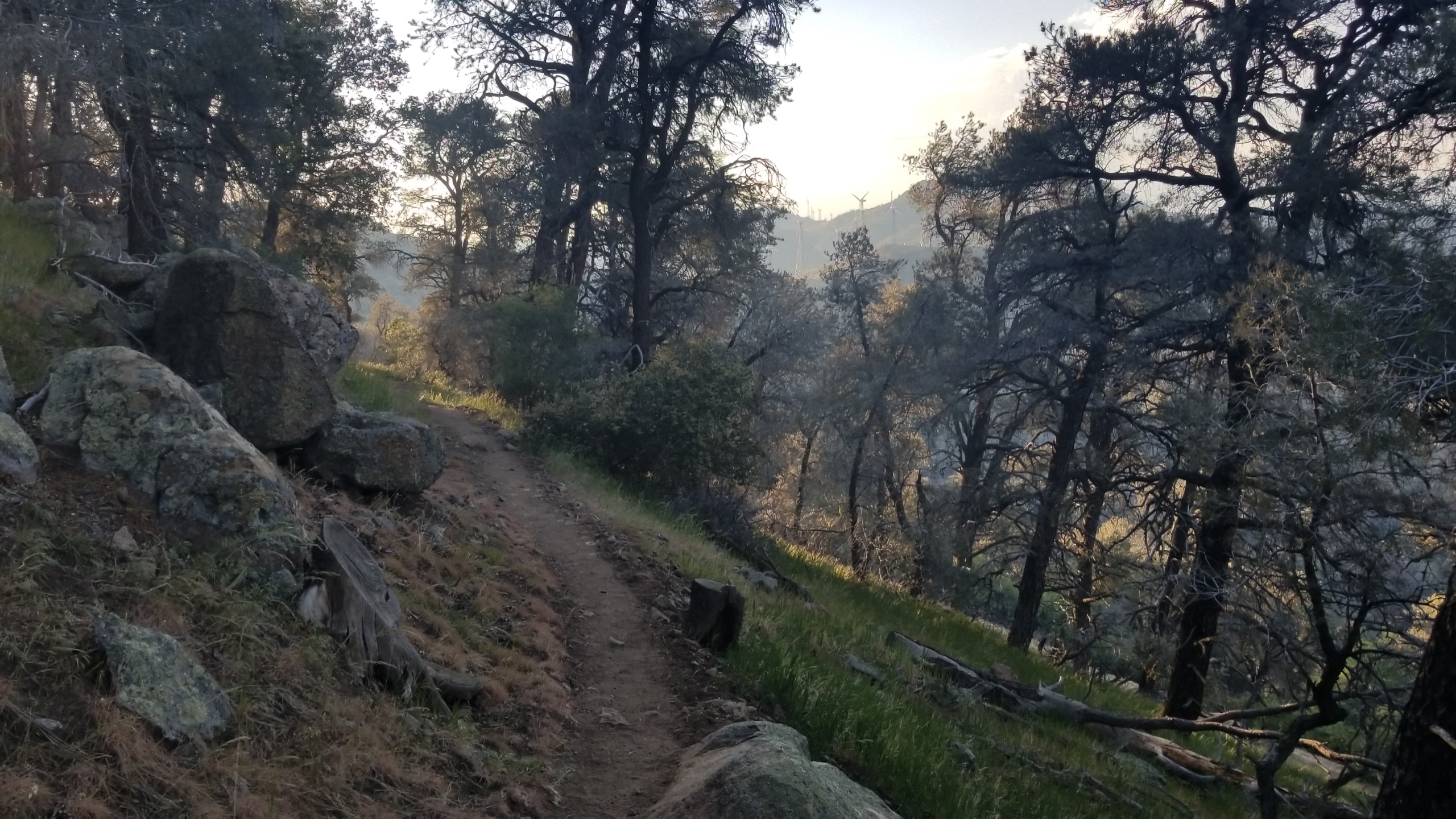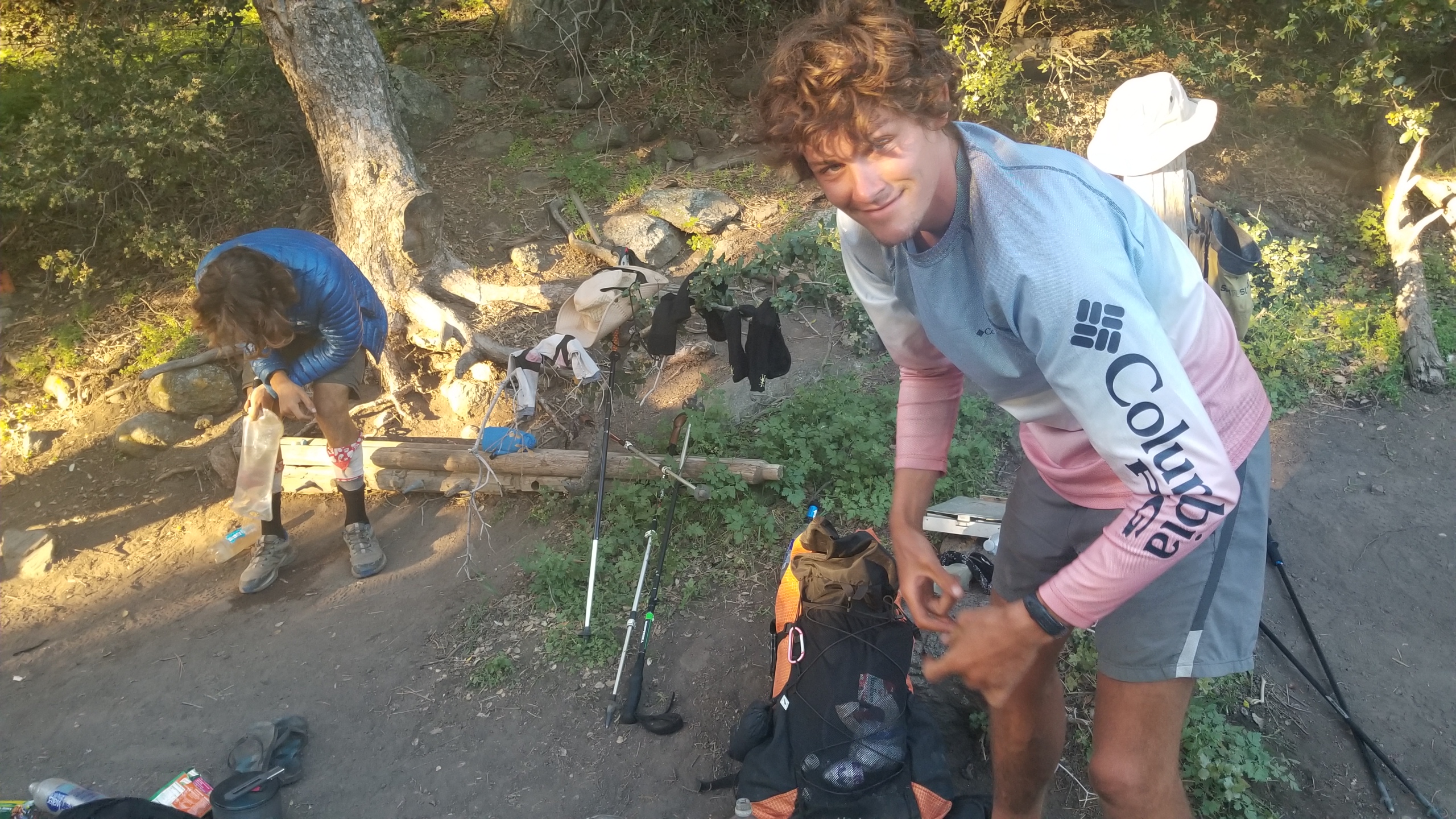 The morning was pretty chill. The trail meandered up and down, on the side of ridges covered in windmills until finally resing on a saddle. I stopped after craning out 7 and had a nice morning chicken and pepperoni burrito and looking at the views. Of all the things that ran in and out of my head (as lots of things do when all you have is time to think or observe the trail around you) I began woundering about what life would be like after the trail. Just then Sissyphus and Paul came rounding the corner, easily bounding with their long strides. We chatted for a few and they pressed on leaving me to the views.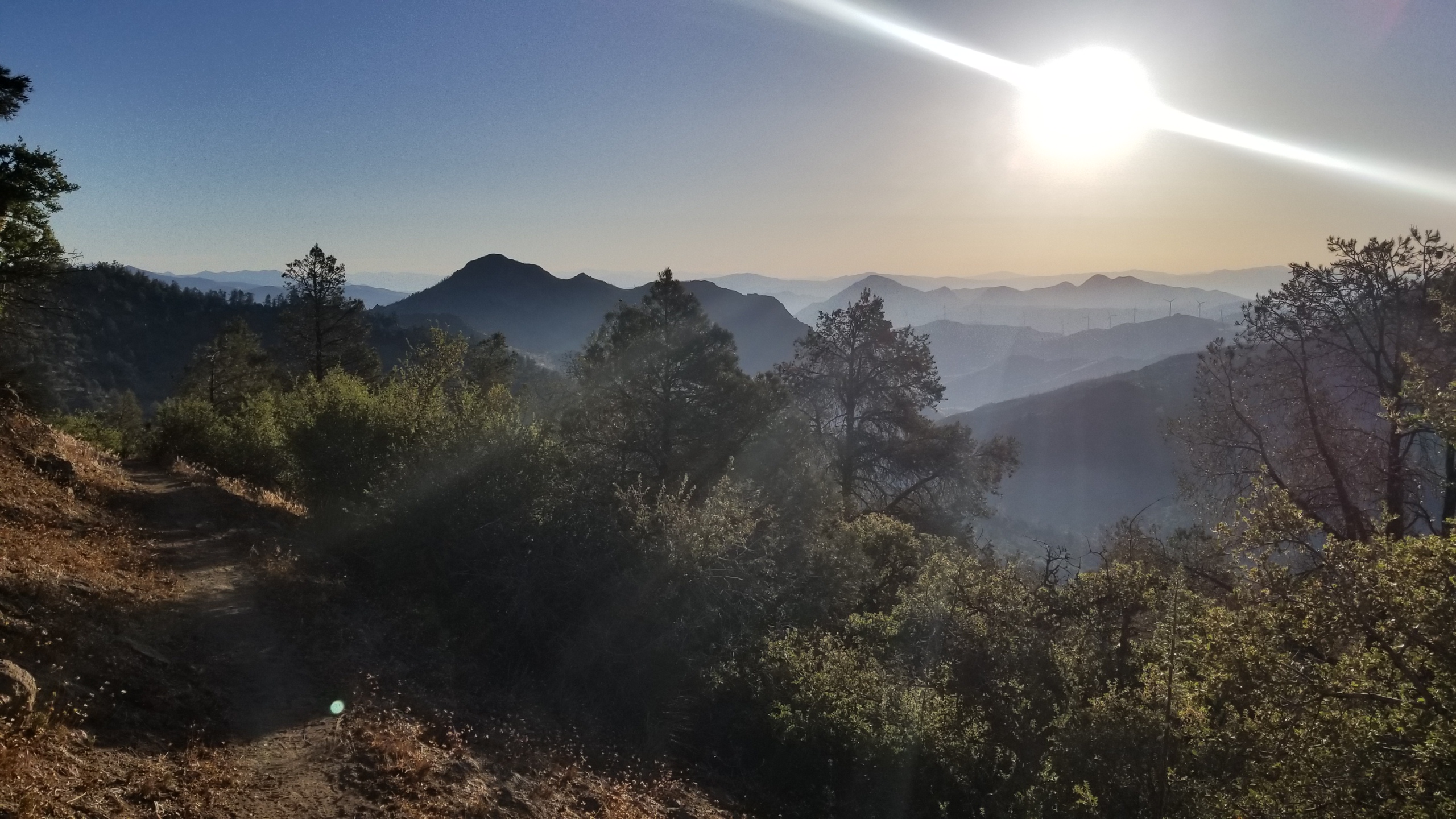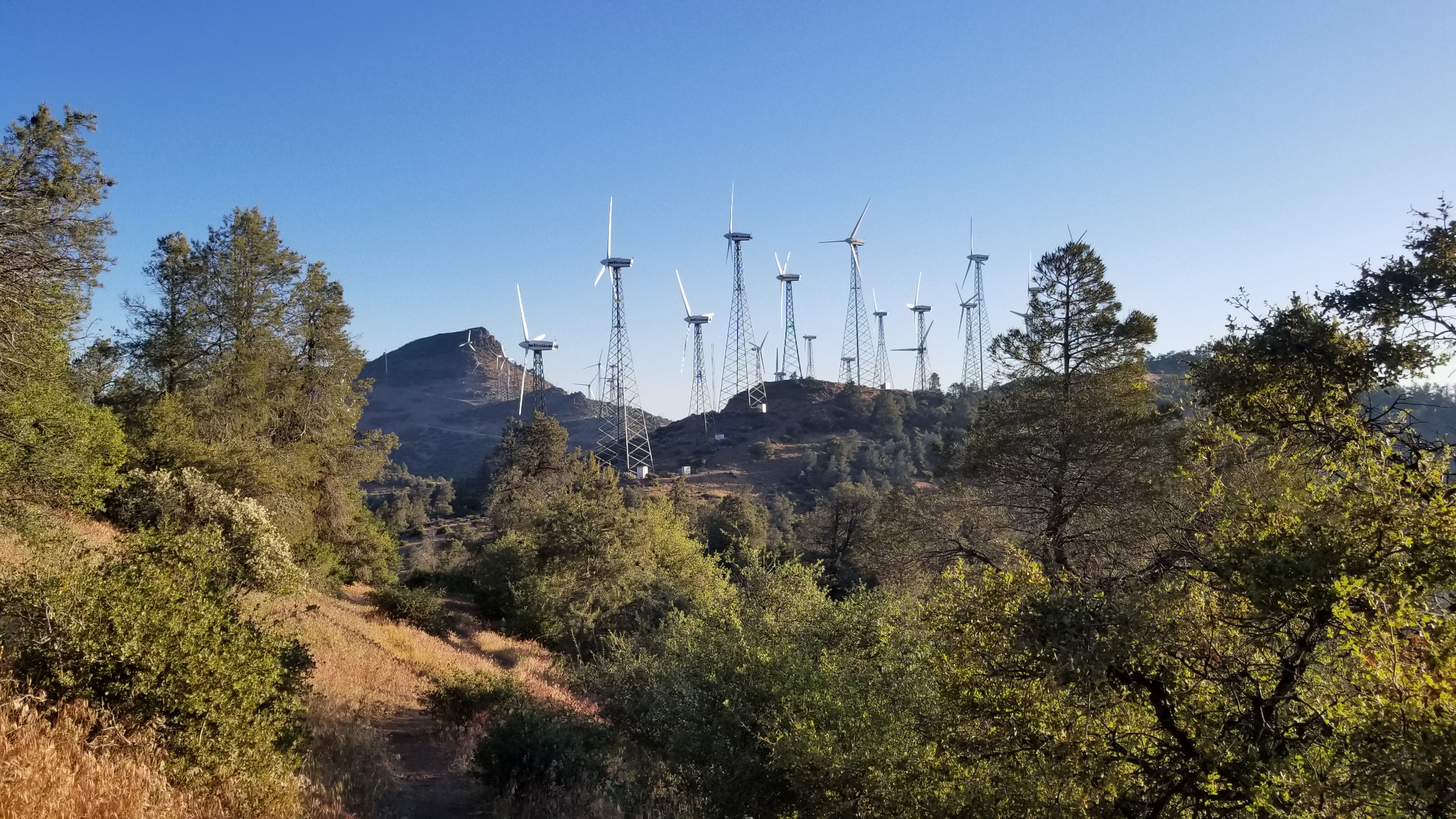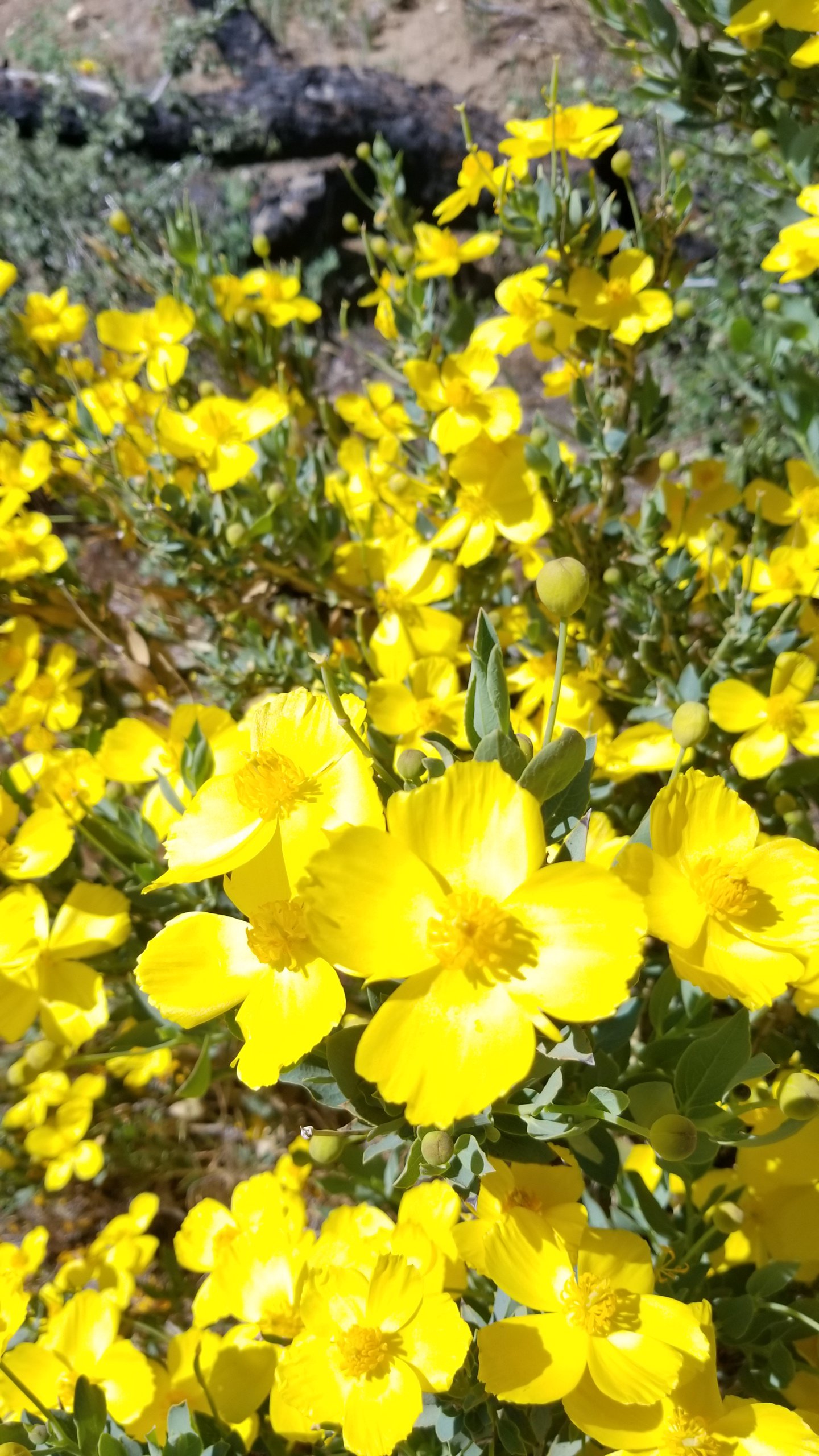 I packed up and pressed on twisting and turning through the open landscape, spotted with canopied scrub oaks. I was enjoying the stroll when suddenly I heard a rattle! I instantly knew what it was and scanned the yellow field to find a curiously colored rattler sounding off. He was yellowish green, a Mojave Green. He carried a serious reputation and after looking at him, I carried on.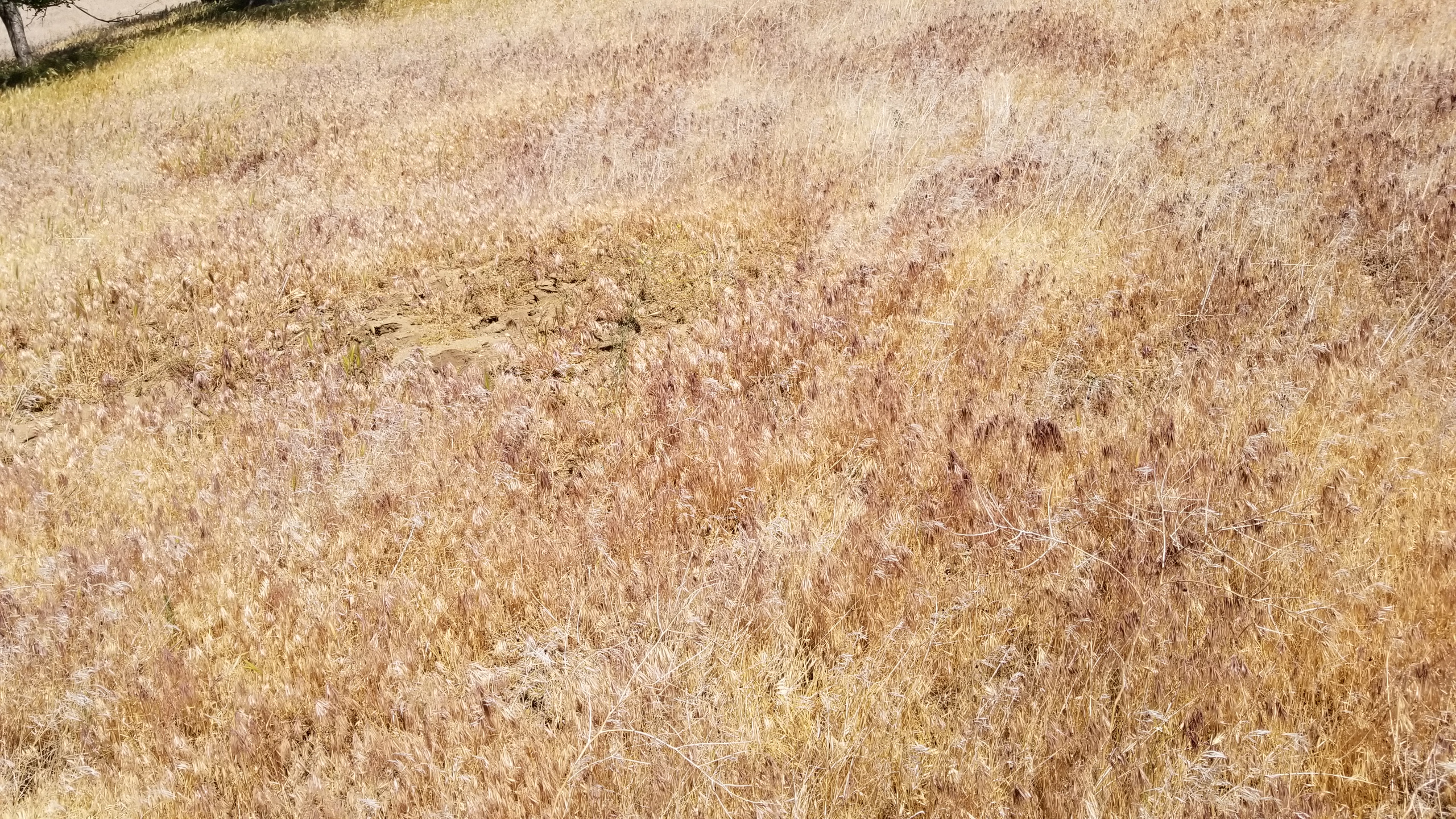 By the time I got to the spring there was a group of hikers just handing out. Sissyphus amd Paul, including Mike were among them and I took one of the longest rests of my time on the trail.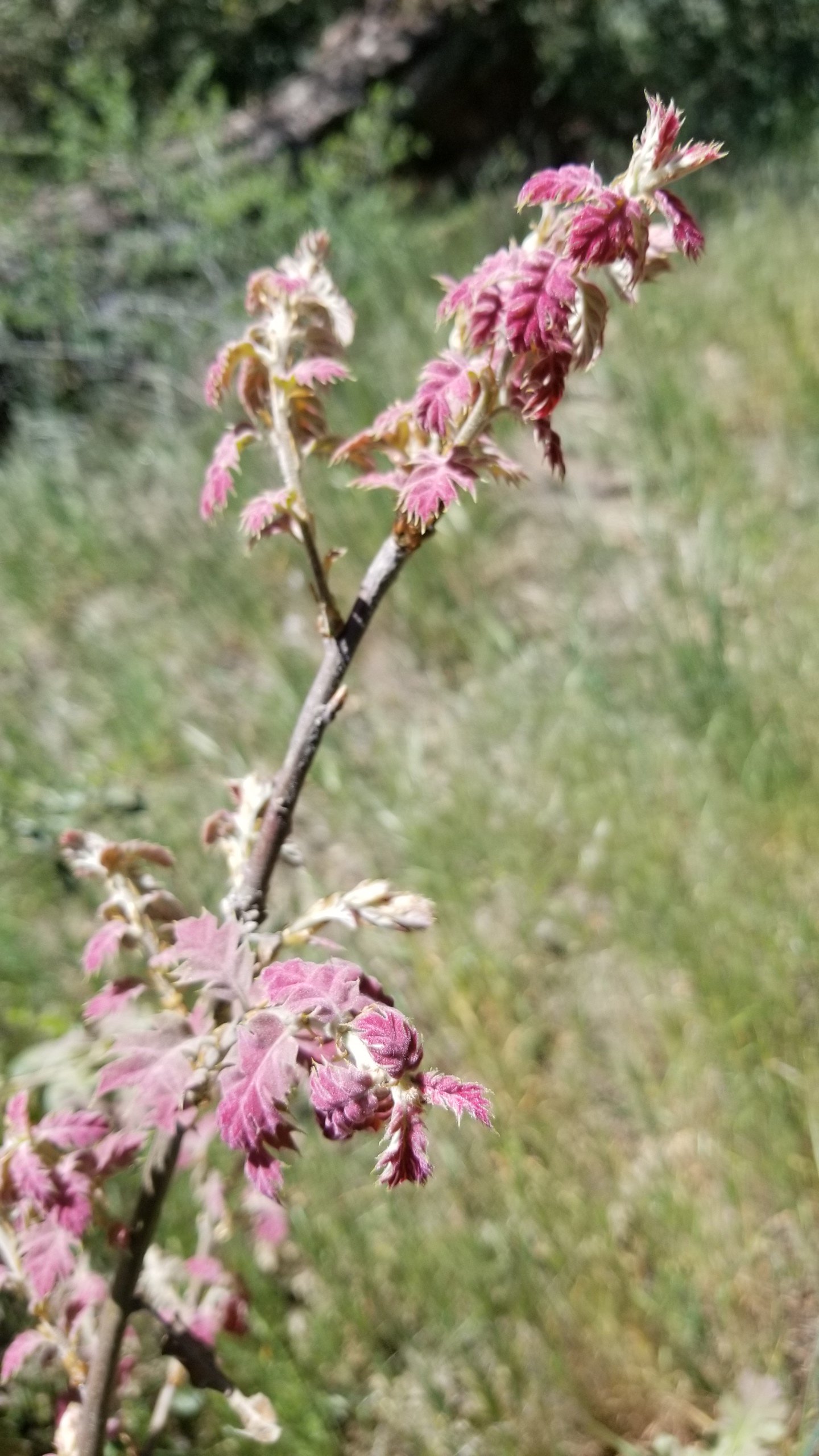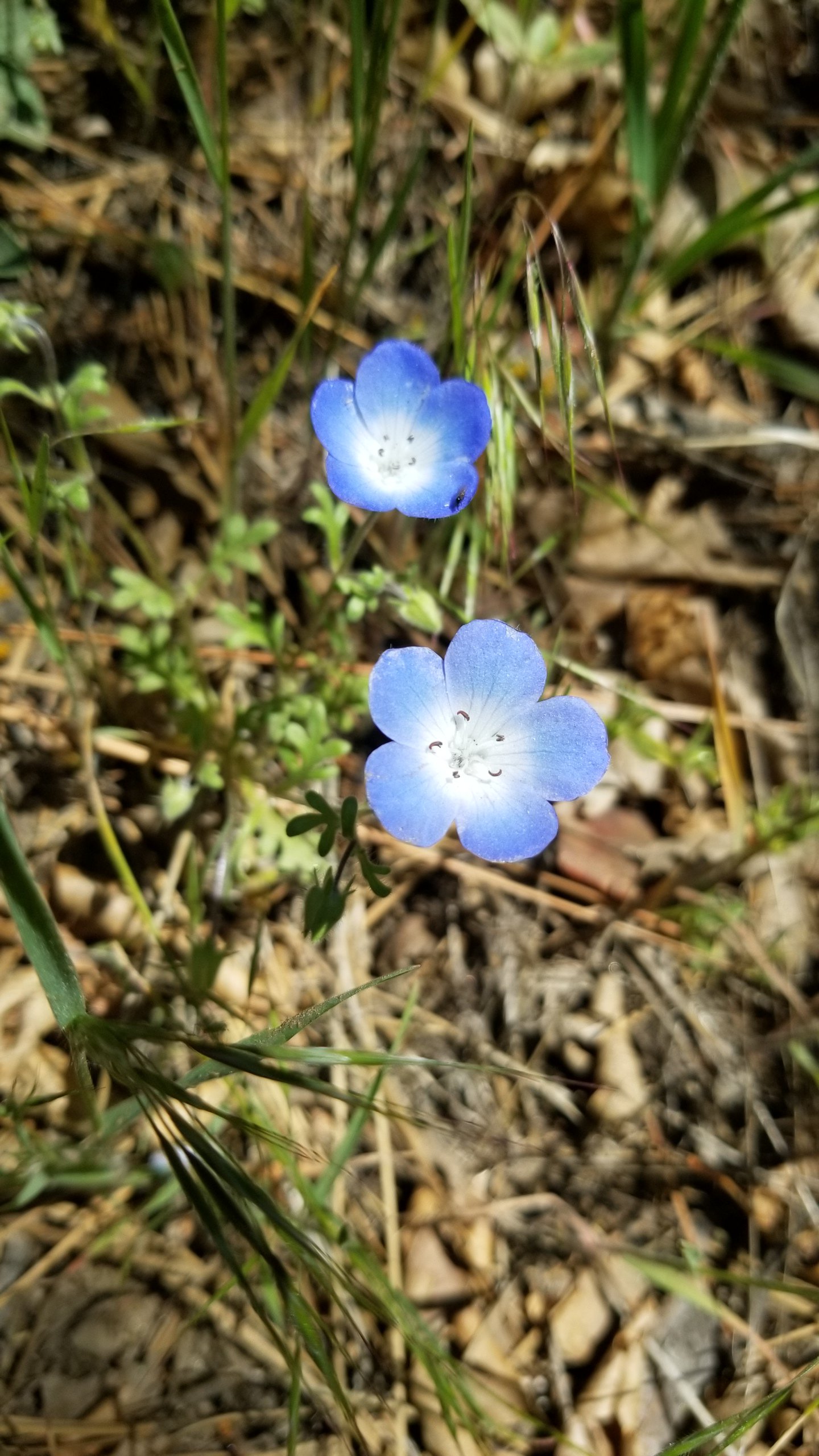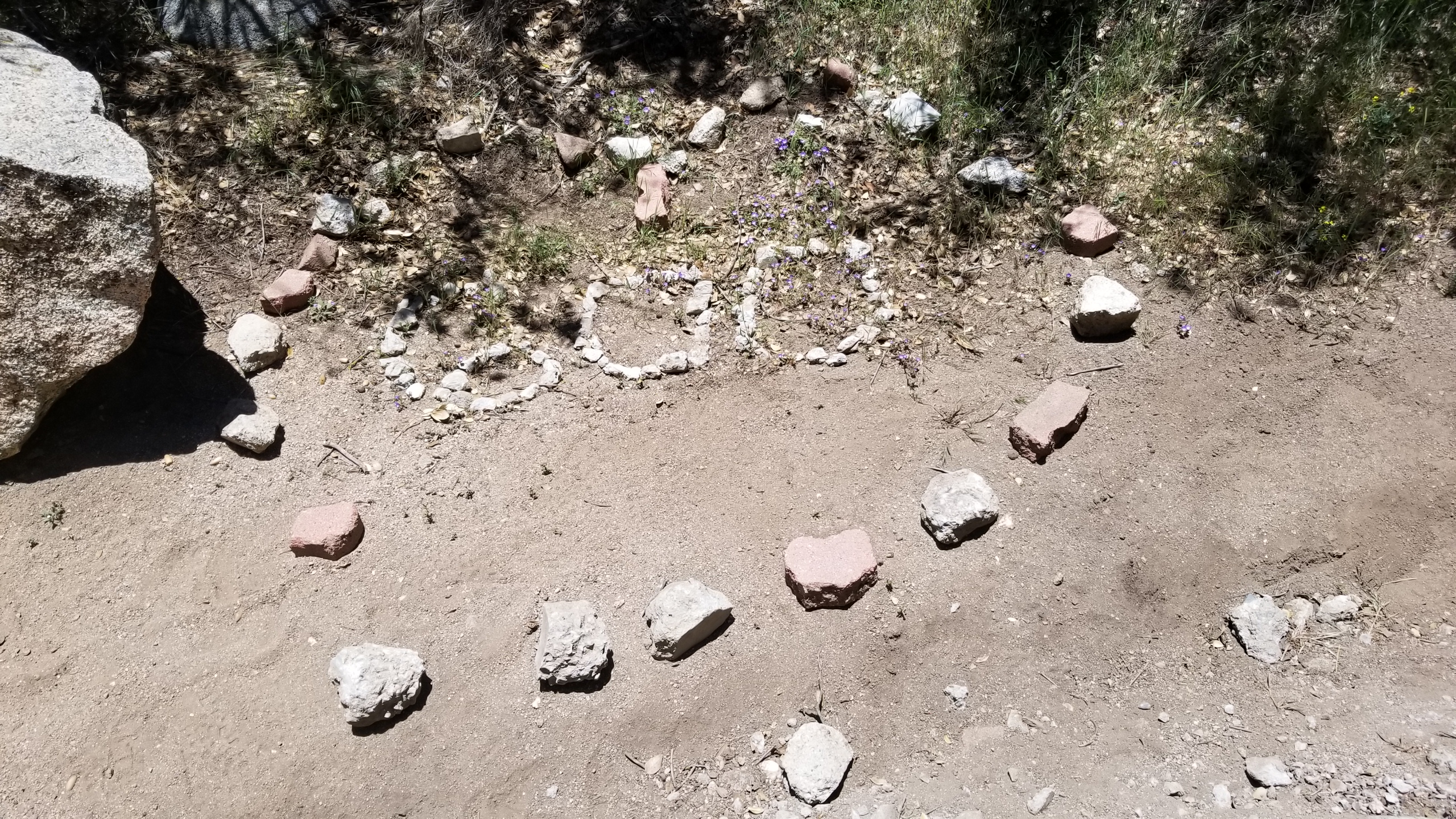 Sissyphus and I walked the remaining 7 miles together from camp. We were talking about US history, as well as Holland war history. It was always intertestung to me to get someone elses viewpoint, especially when they arent from the US (his from Holland). We chatted on and the miles melted below the beautiful pines.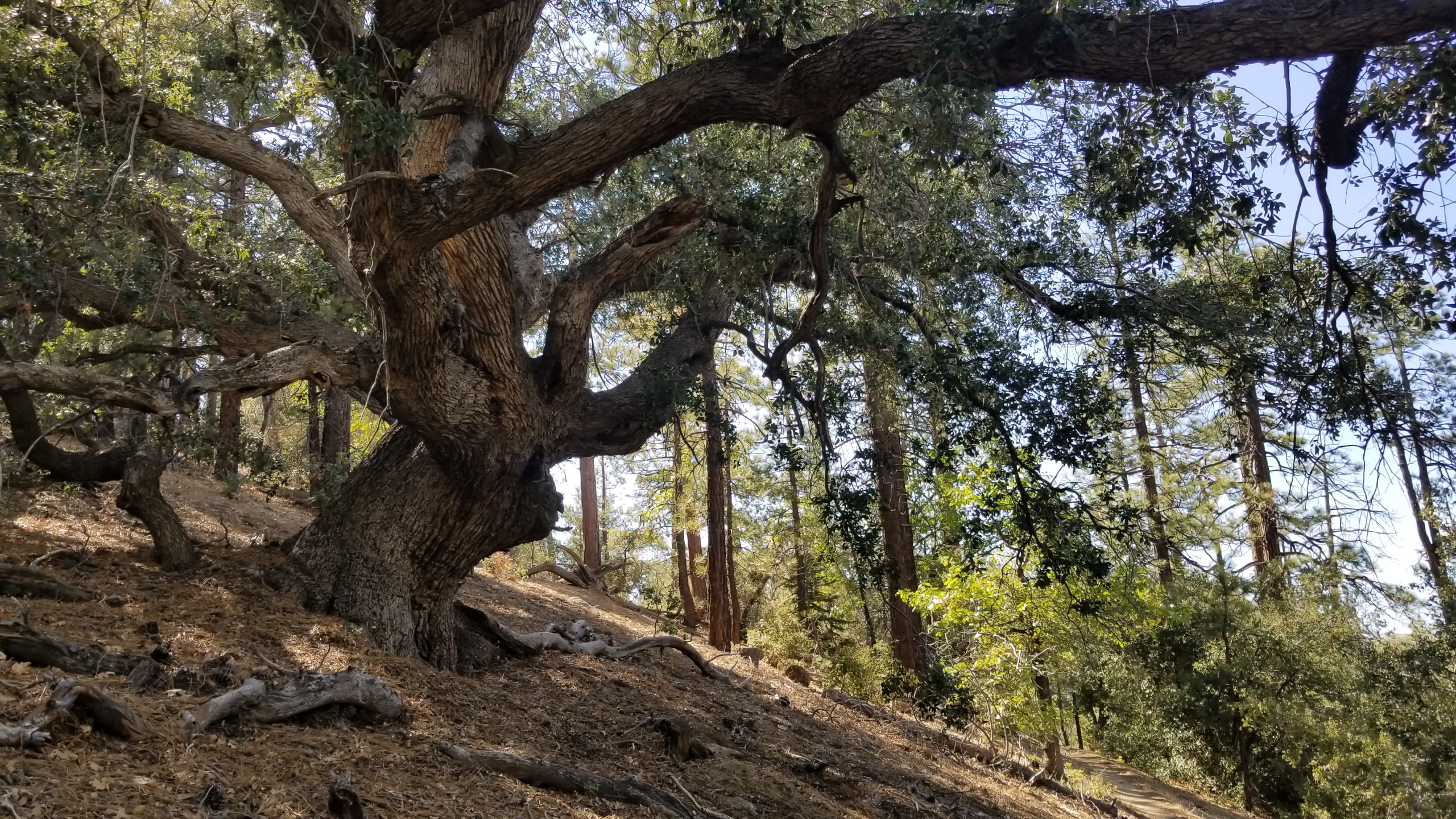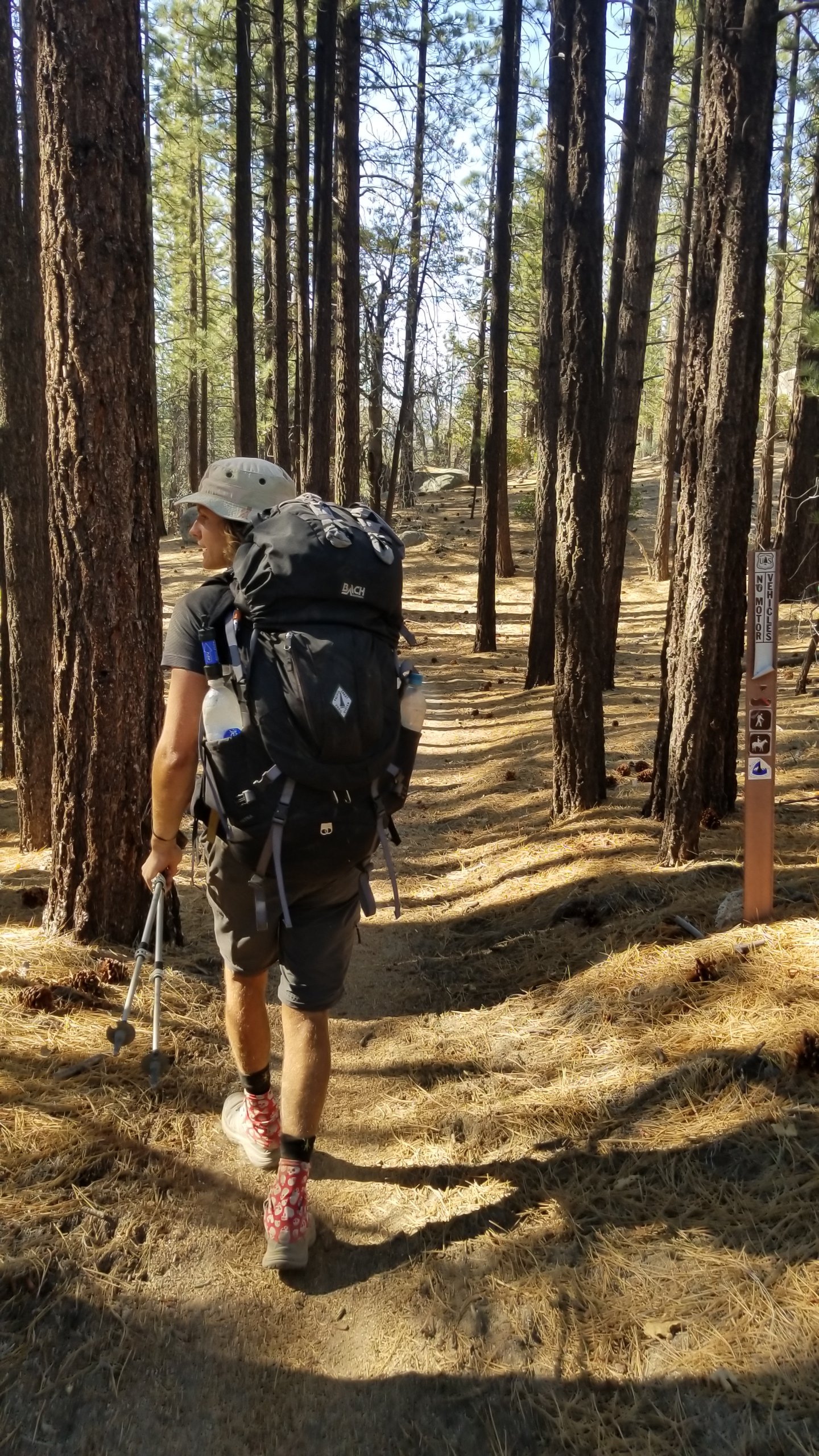 We finally made camp and filtered from an awesome spring tub nearby. There we met Burn who was from Iowa, claimed Austin TX, but now lives in orange county. She was a nice girl with pink and green hair. We all filtered water in prep for the push thew next day (42 dry miles!). Both Paul and Sissyphus took a dip. I just went for the hair and a few pairs of socks that needed some TLC. It was food, stretches, and fire before finally subdues by the becconing of the tent that we all crashed out.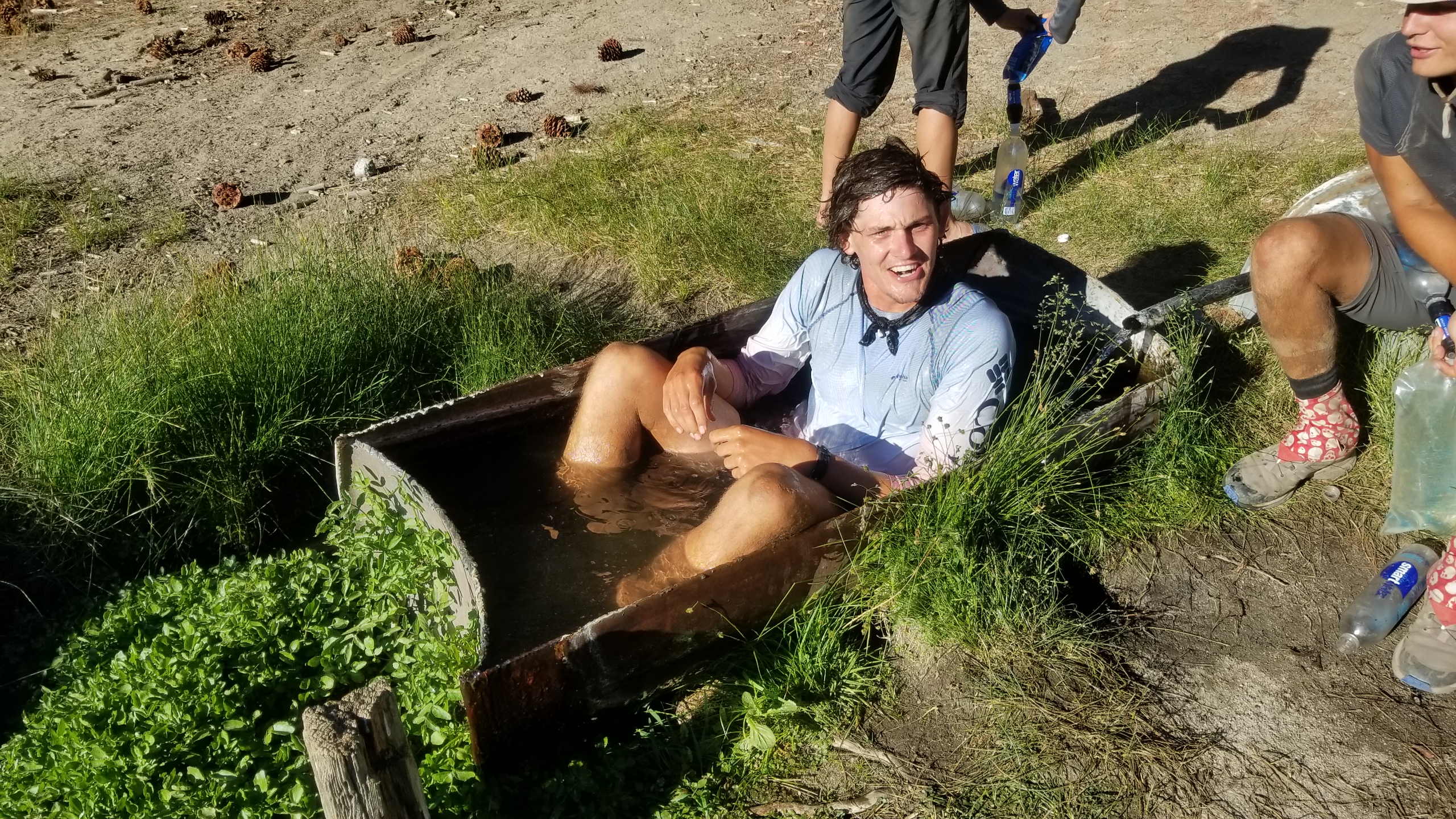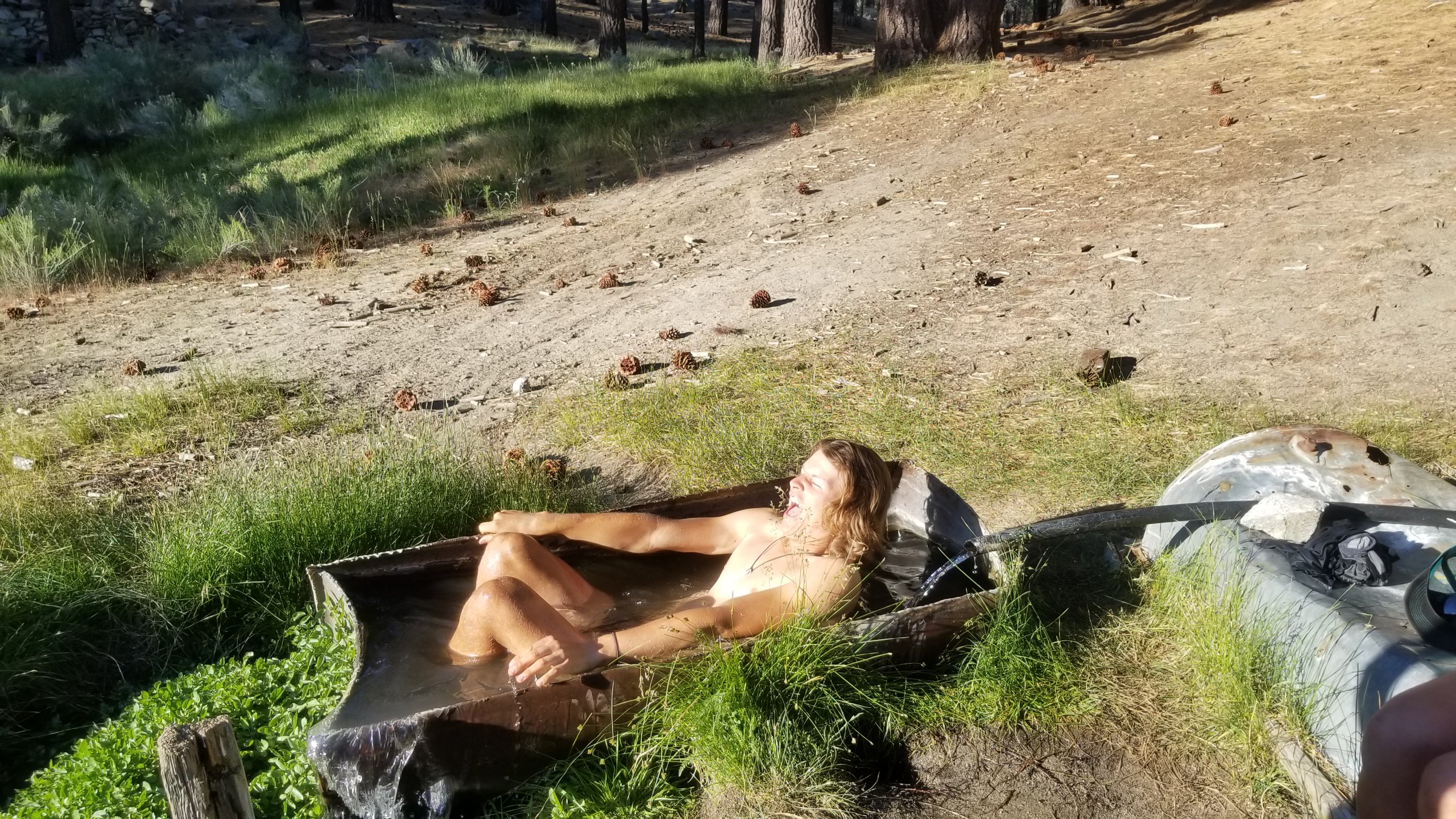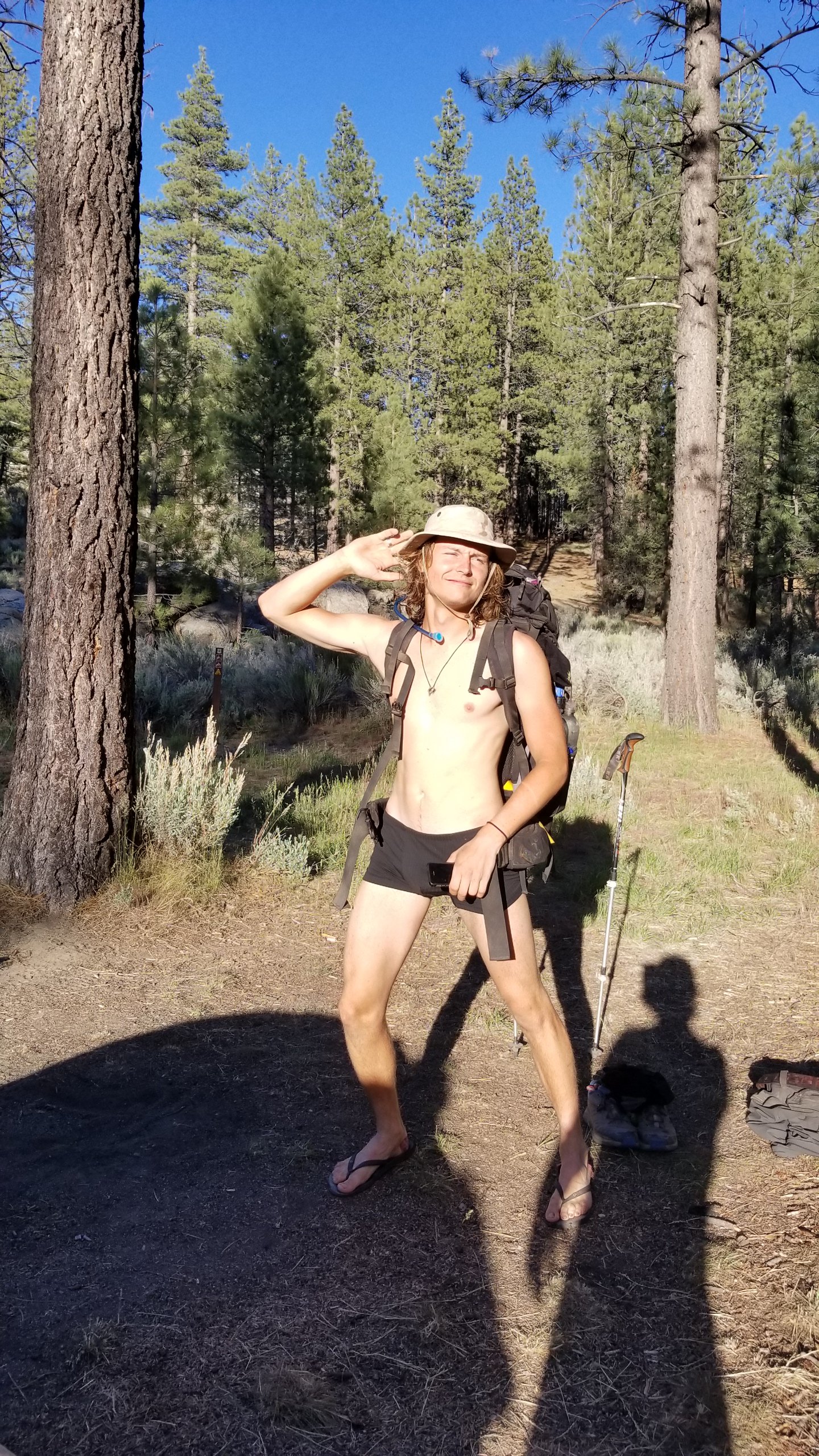 Hiker Profile:
Spirit kick (Ethan) – From Phoenix, lives in Anthem. He came out to hike the trail while his two sisters stayed back and help take care of his house and send him packages. He had shin splints for some time and actually came off trail for a week to rest up before resuming and pressing on. Not a fan of people rambling on about all the snow in the Sierras, hes just ready to get there and see whats its like for himself!
(Picture opportunity missed)