I woke to the sound of electricity buzzing in the air above the camground. The large powelines that rose overhead ran from the Fire House too the street below. Like every morning, it was time to move. I hiked on and up the hill on my own leaving the group behind. The rolling hills before me were nice and I enjoyed the gain.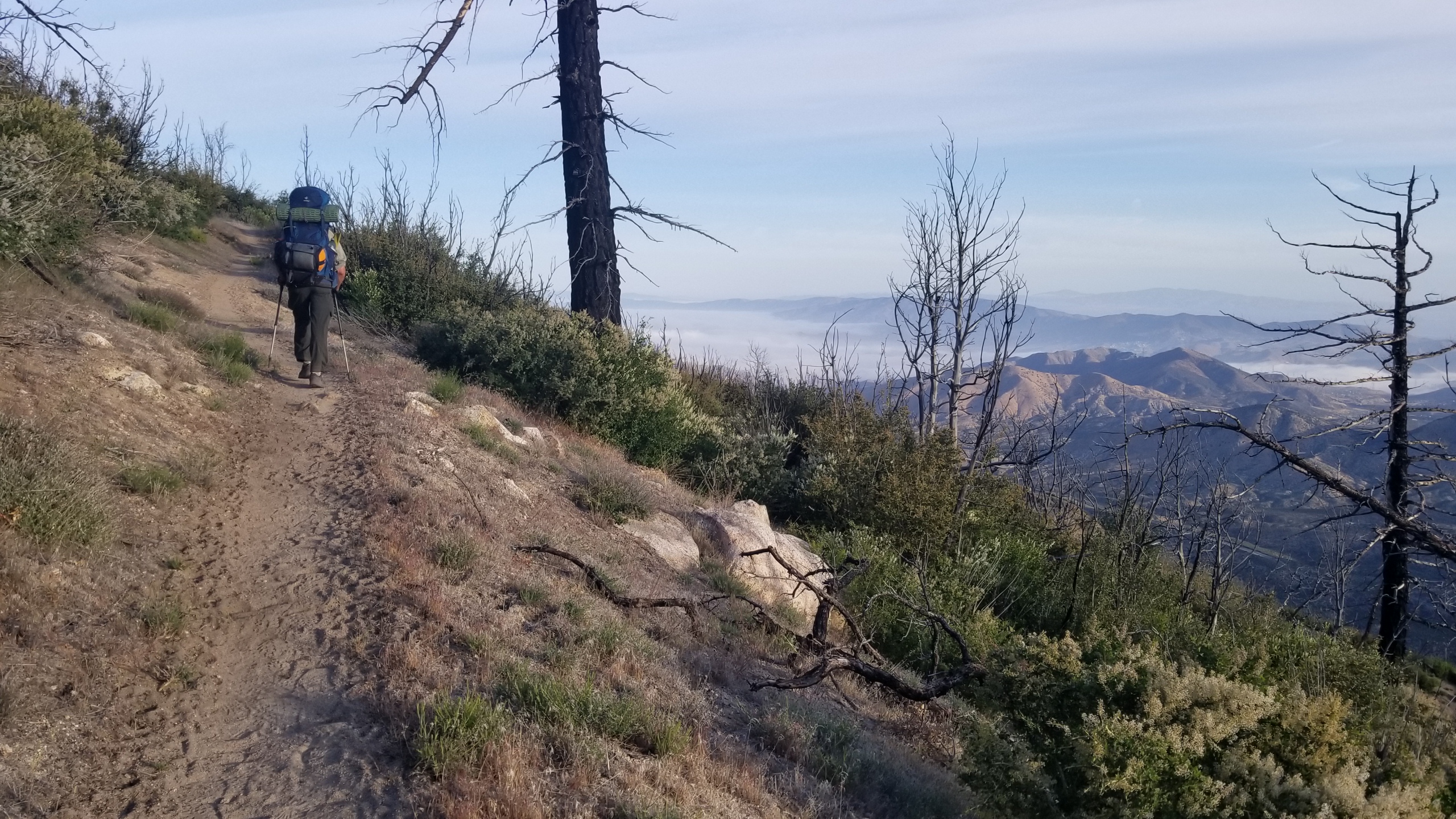 On I pushed until finding a beautiful cloud covering the entire valley below and the moutain tops were the only things that poked through. It was like looking at huge sea monsters moving through the deep sea. I hiked on greeting the Gazel Boys (4 guys who grouped together from the first day at Scout and Frotoes) and soon after Cricket. We chatted for a bit for a while as we hiked.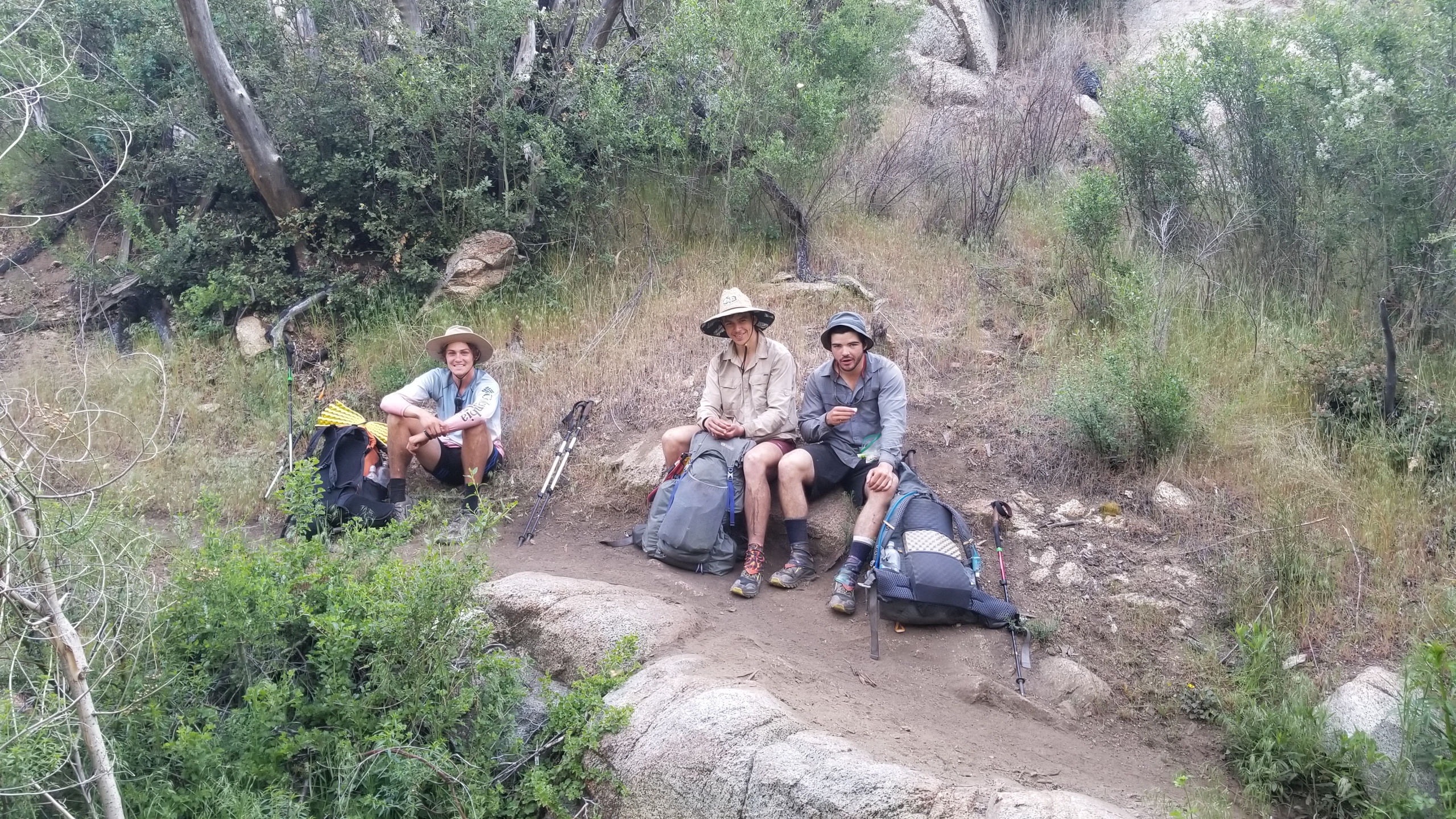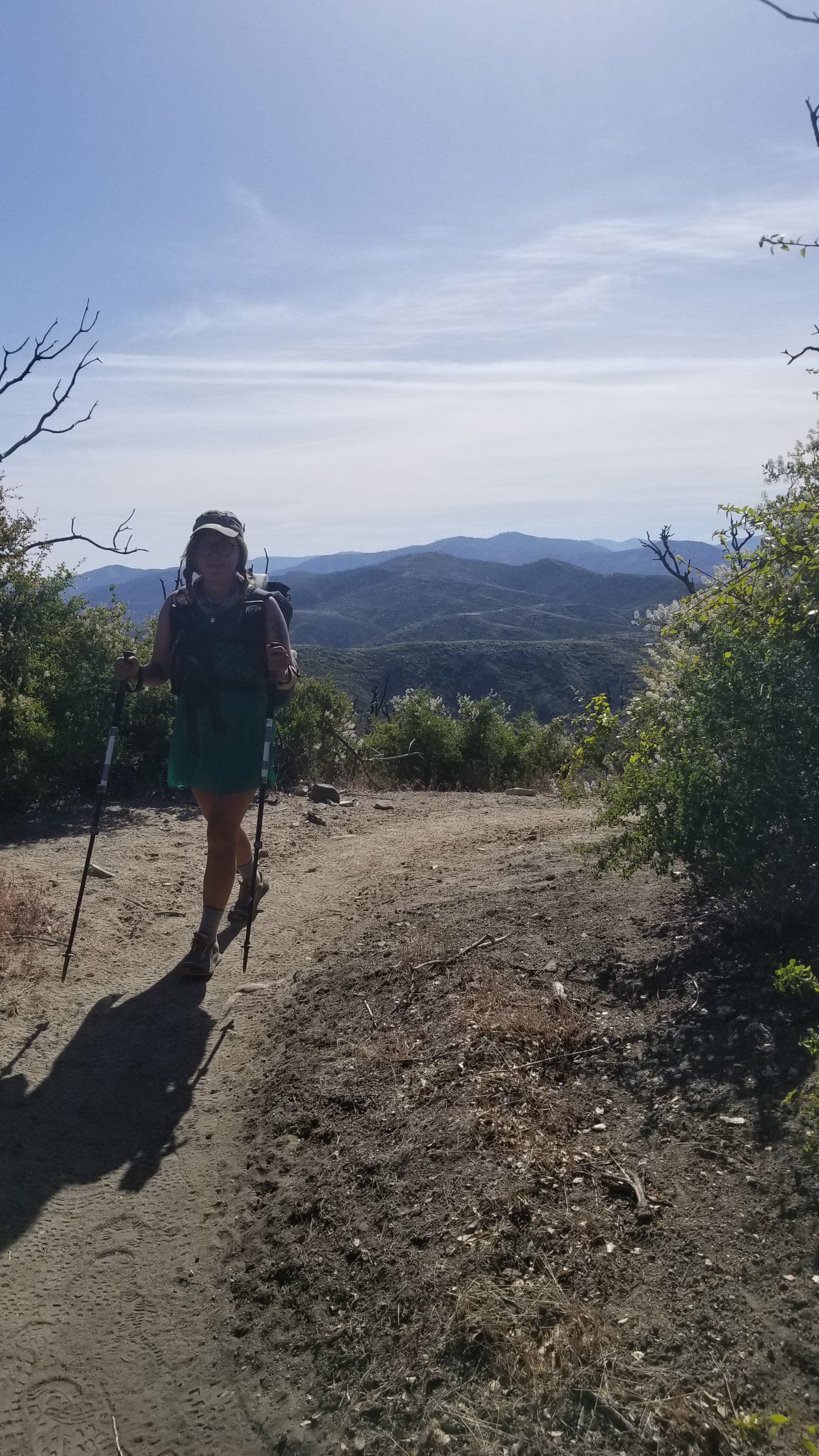 I told her about phoenix and why my shirt was all tattered and torn. We hiked on and further, and the gain started to pick up and I pressed on. Finally I came across an awesome overlook from a saddle. One thing I could say is that almost every day seems like a post card on the trail. I soaked it in.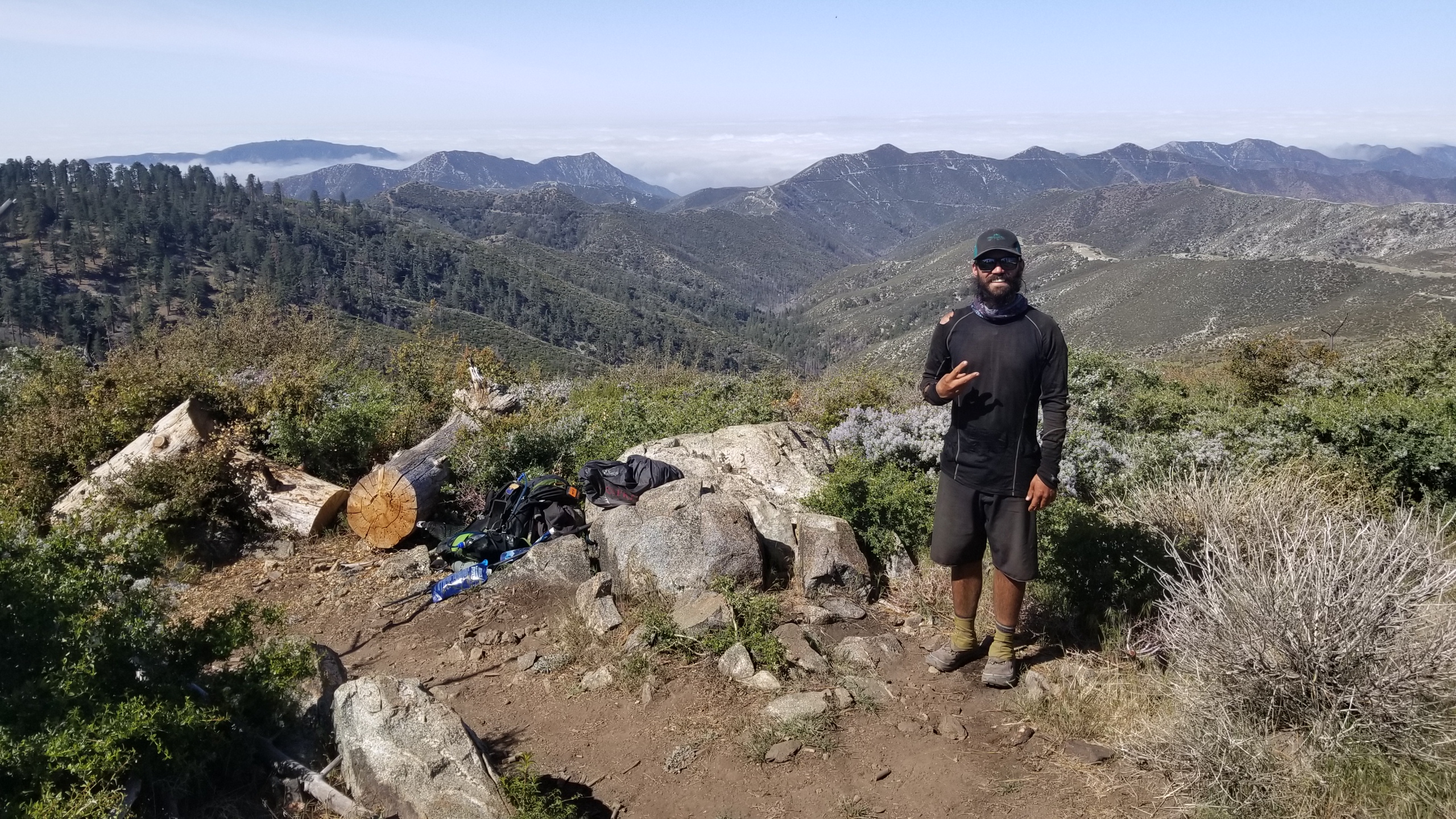 After having a snack I pressed on the next miles and kind of floated as I did. Soon I pulled into the Ranger station where I stopped for water. There were free hotdogs up for grabs. Man we are getting treated so well here! After pressing on I had just 8 miles to the KOA for camp and I seemed to just go into my own head. Taking the gains on as fast as I wanted, and zooming on the downs where my feet would let me.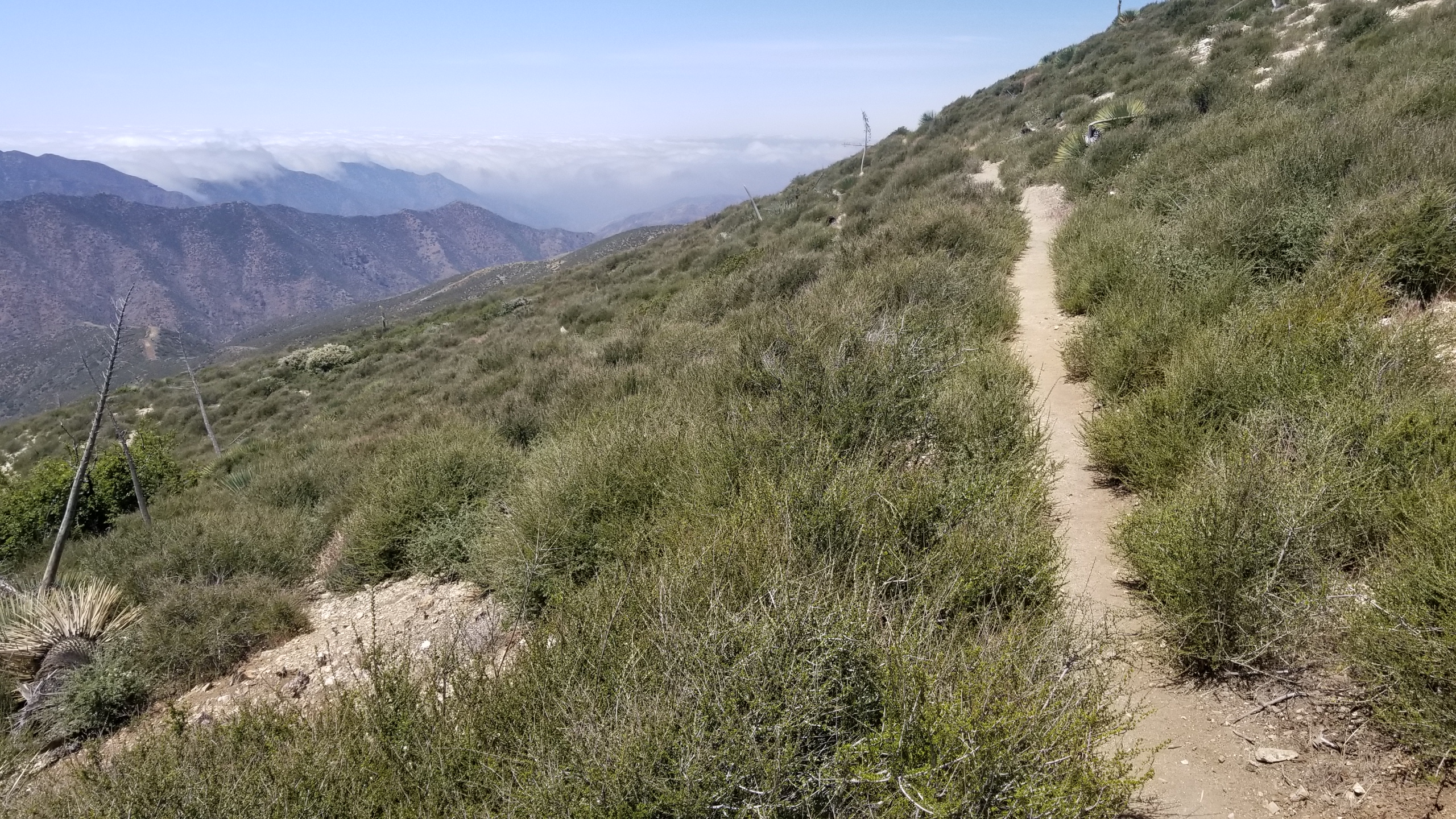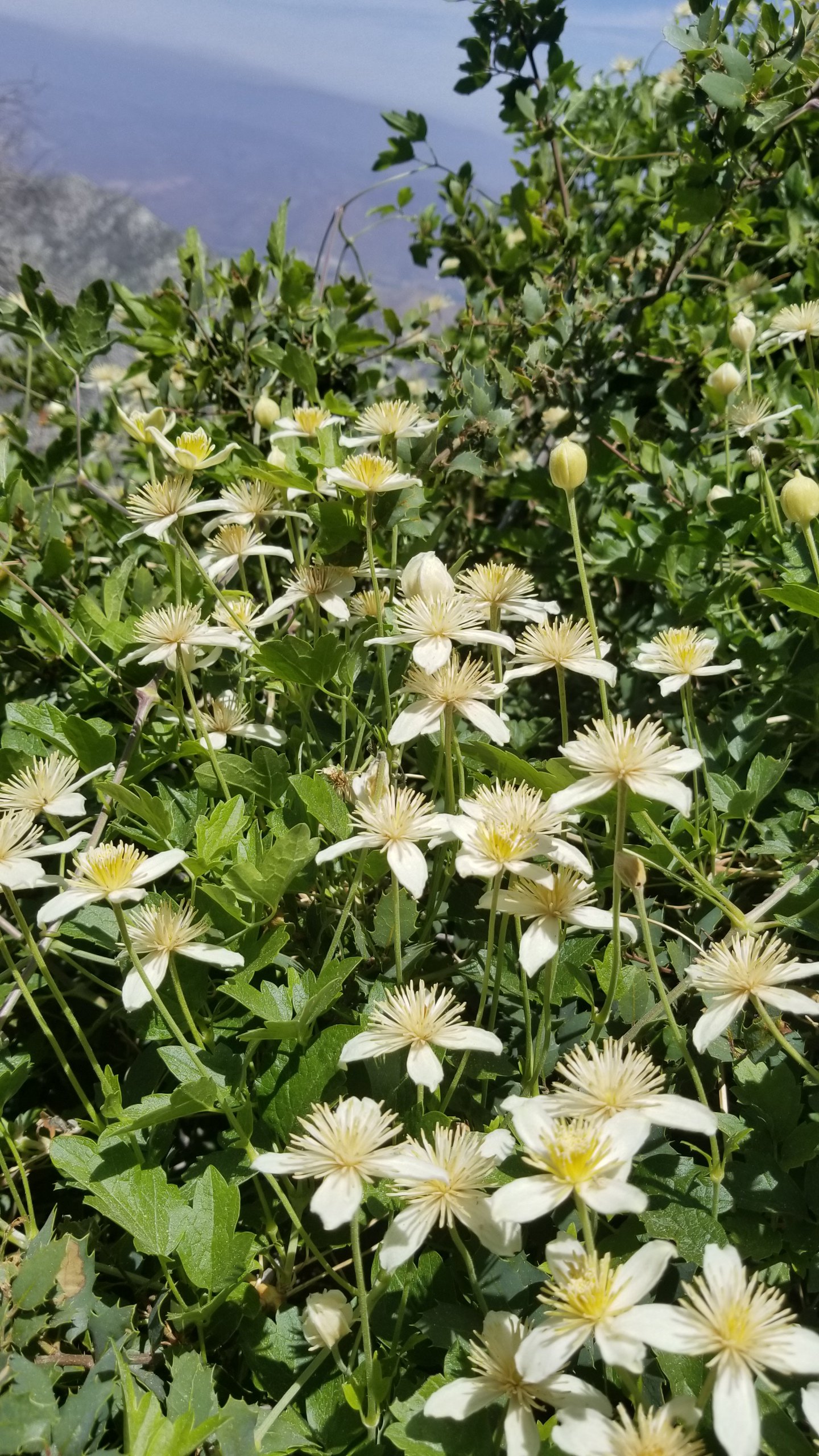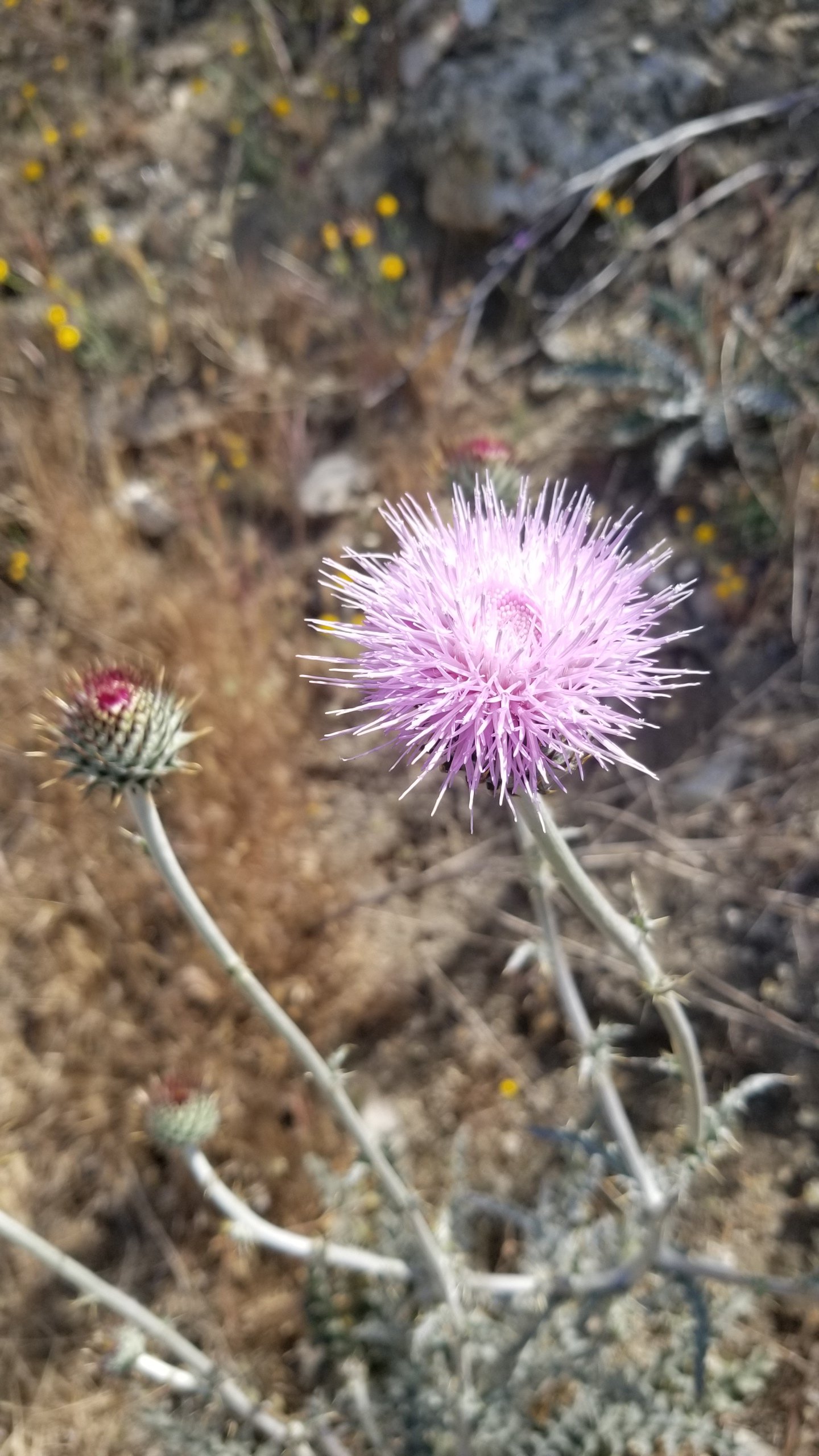 Finally I came upon the road that lead to the KOA. Coppertone, a trail angel was propped up at the trailhead, but I was too much in a hurry to get to the KOA before it closed at 5pm. Ice cream, a hot shower, and a jacuzzi awaited me after the quick 0.2 mile walk. I posted up, and was pretty content overall. The group started trickling in slowly and I slipped away to check email and do some administrative work before settling in for the night. Another great day!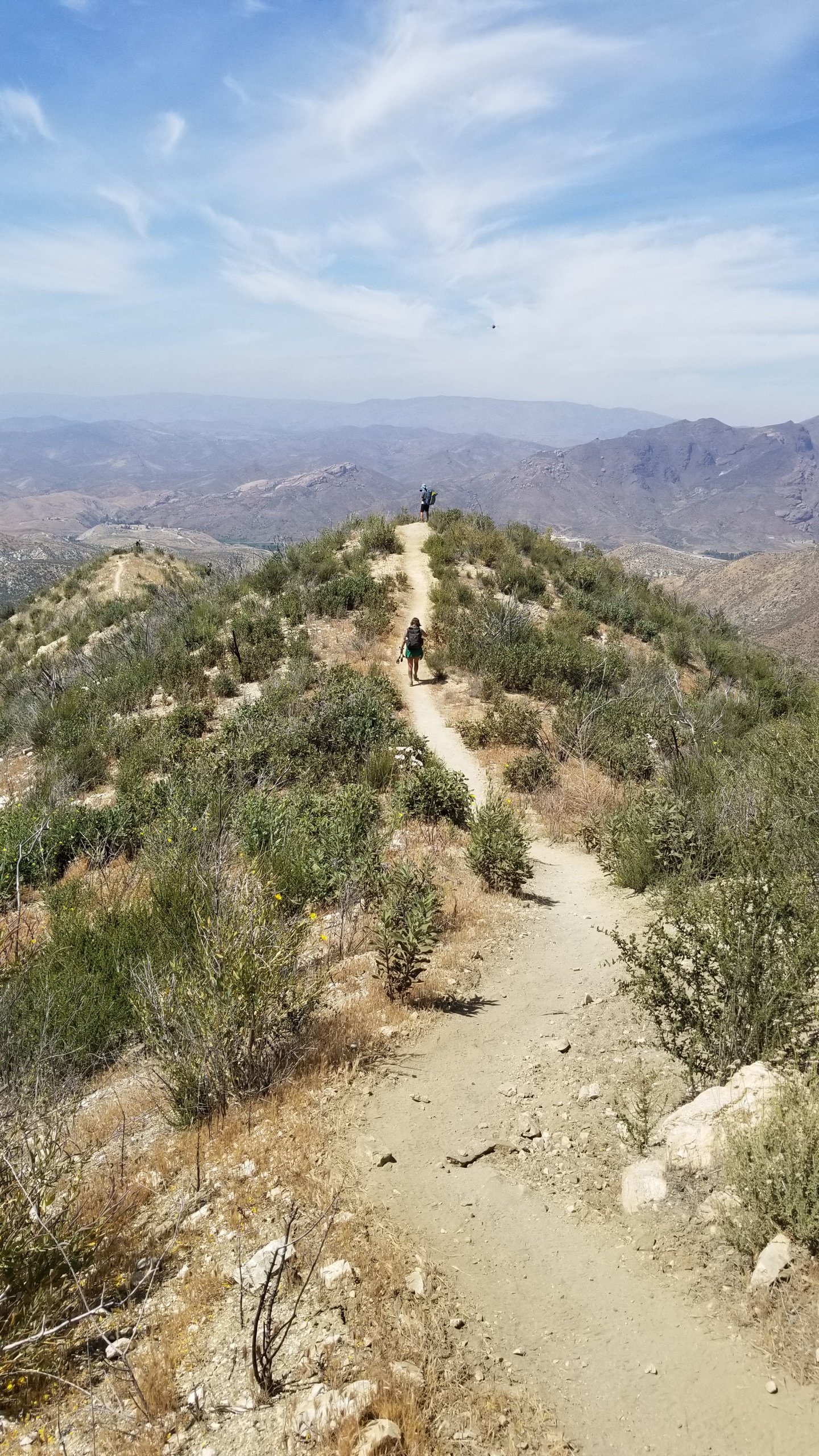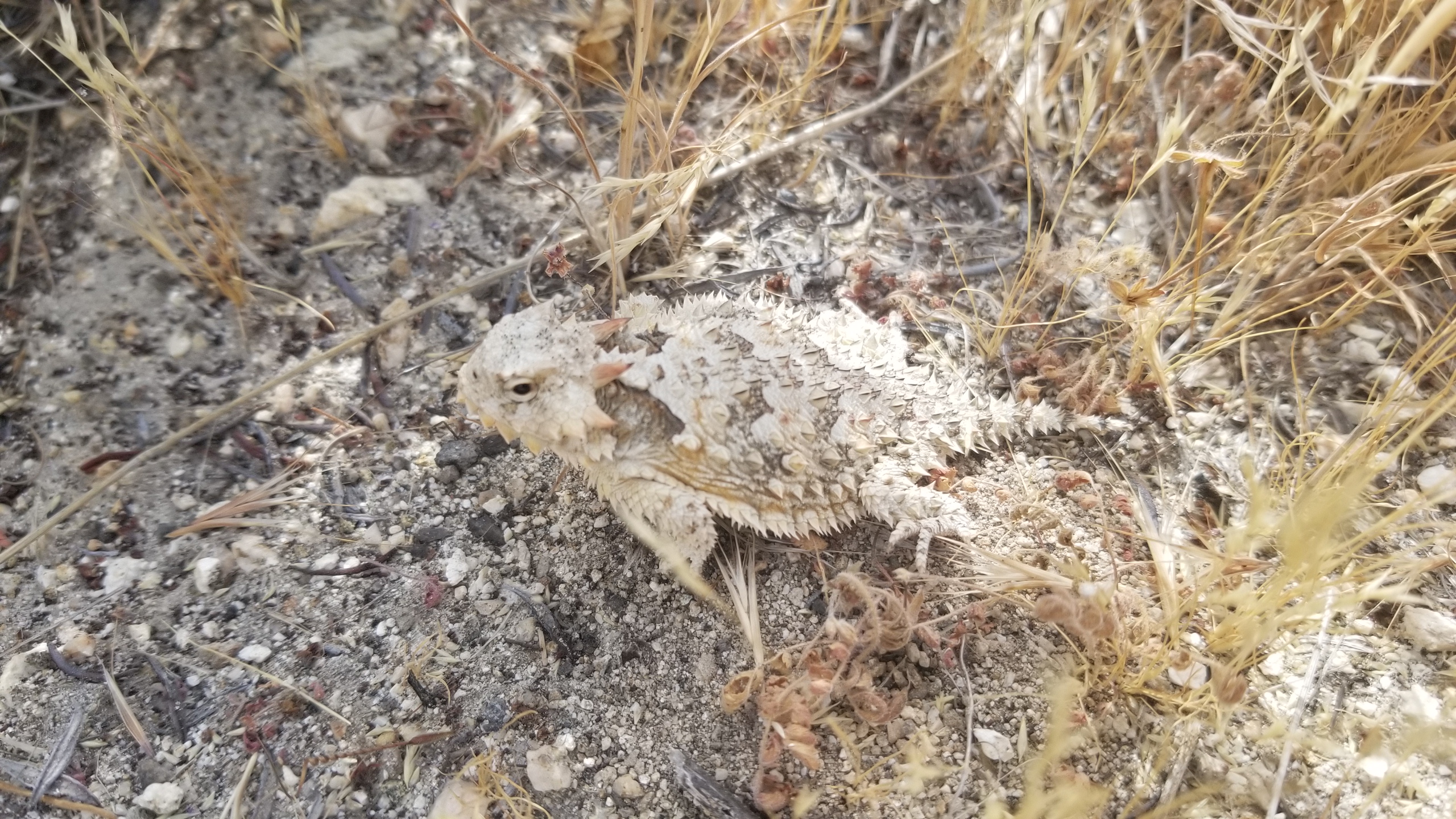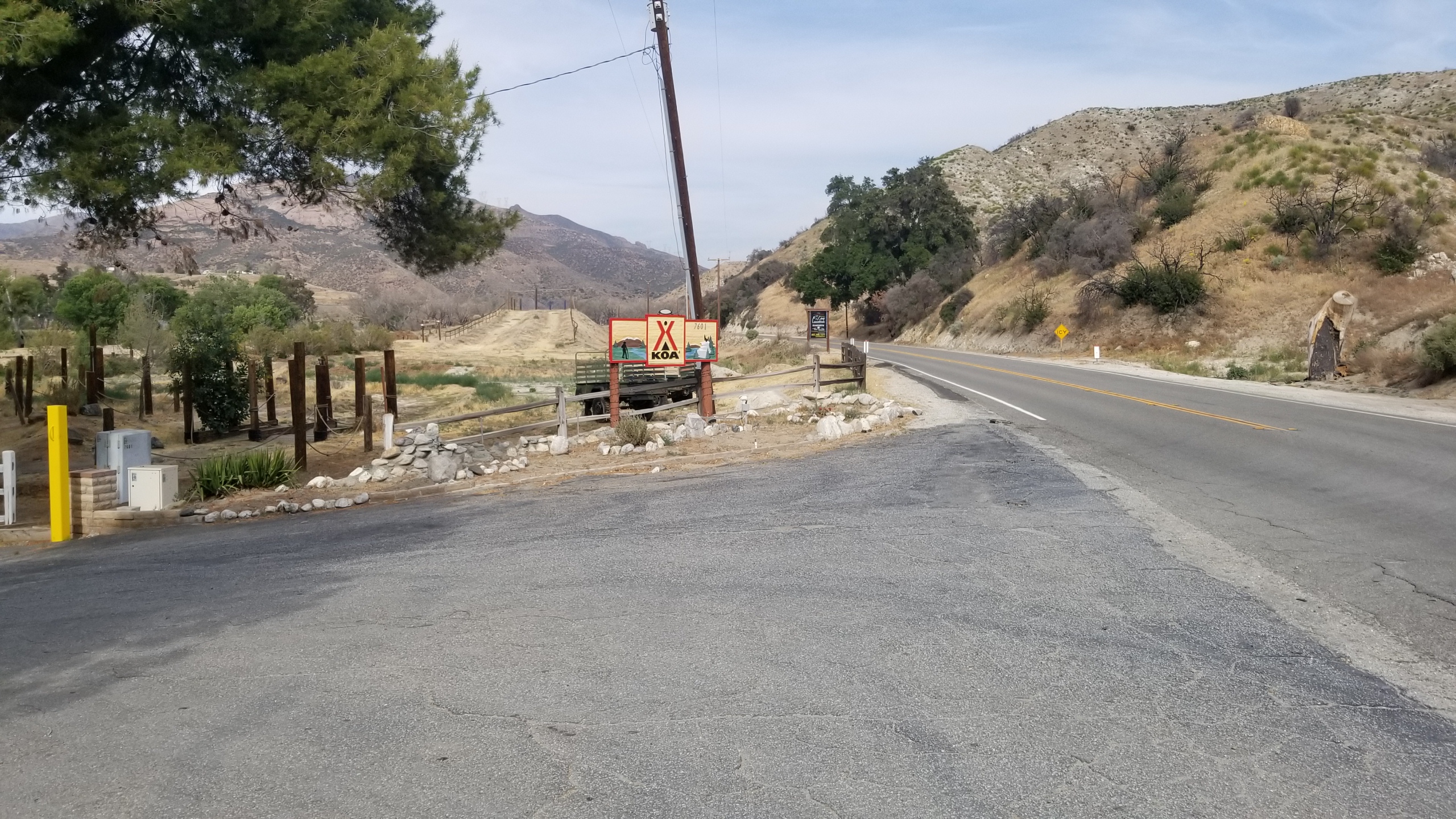 Hiker Profile:
Cricket – Early 20's from Houston Texas who moved to Readding CA. She Trail Angeled for PCT hikers in northern Cali from time to time before finally deciding to make the move herself to take on the huge adventure. She had ripped her first shirt, lost her Anker charger in the first week, and seemed to be taking it all in stride. Her shoulders were burnt from the new dress she baught to maek up for the shirt. She enjoyed trekking outdoors and was very interested in Wildlife Biology. Perhaps she'll persure it after Canada.