5.2.18
The days began to meld together . . .
I woke and there was only little spurts of wind as opposed to gusts the night before. I was still tucked back in the meadow of the Whitewater Preserve and I wanted to make it a late morning to try and wait out the weather.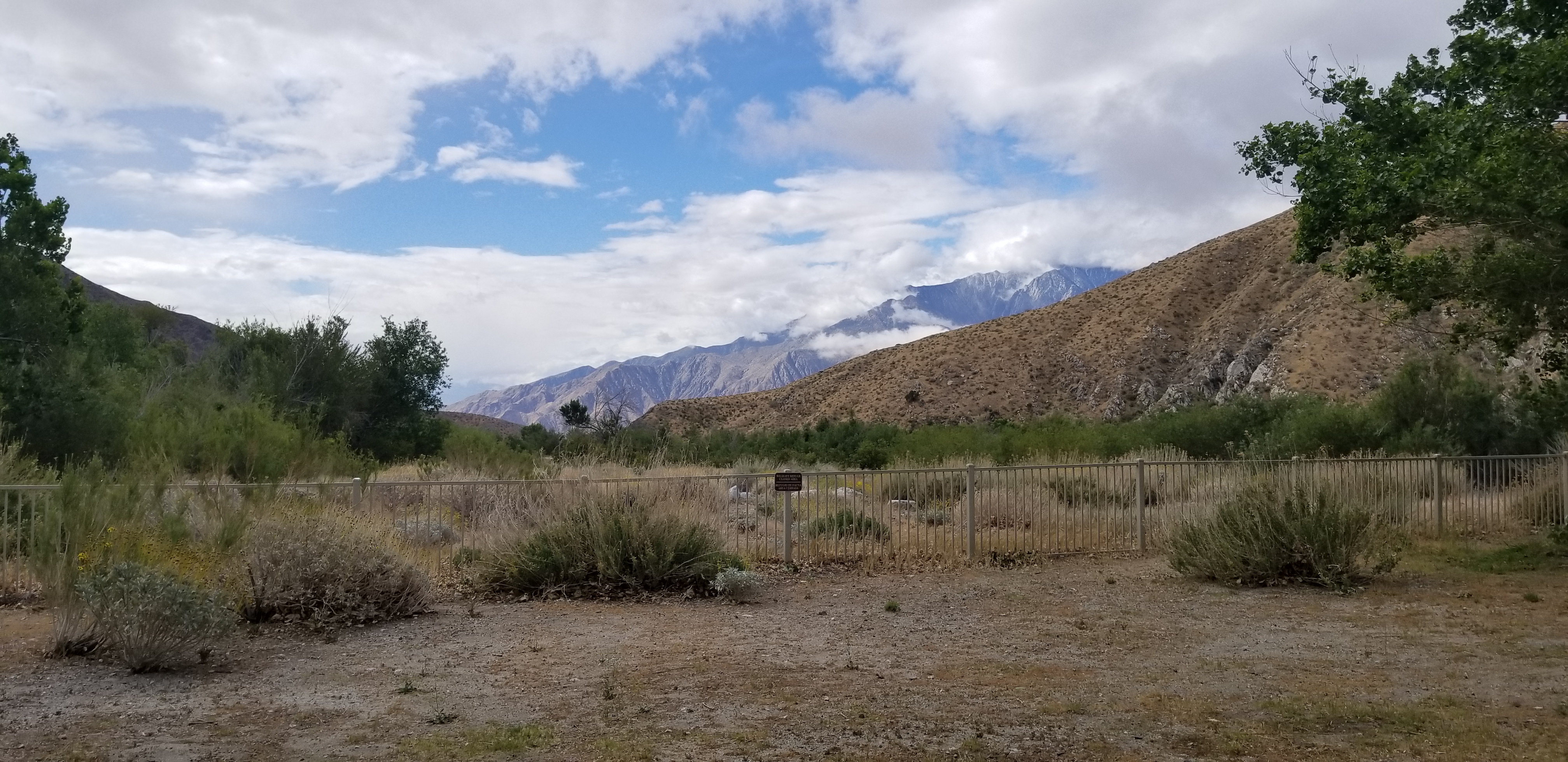 I had another small ant catastrophe, I think they got attracted to an empty coffee mug that I used to make Gatorade in. That's how it goes sometimes. I packed up and did the morning routine, Matt was hanging back too and we hiked out of the Preserve together.
It was hard to get moving this morning for some reason, perhaps it was the lie in I had, or the 5 days of food I was carting around, at any rate the start was slow and sluggish.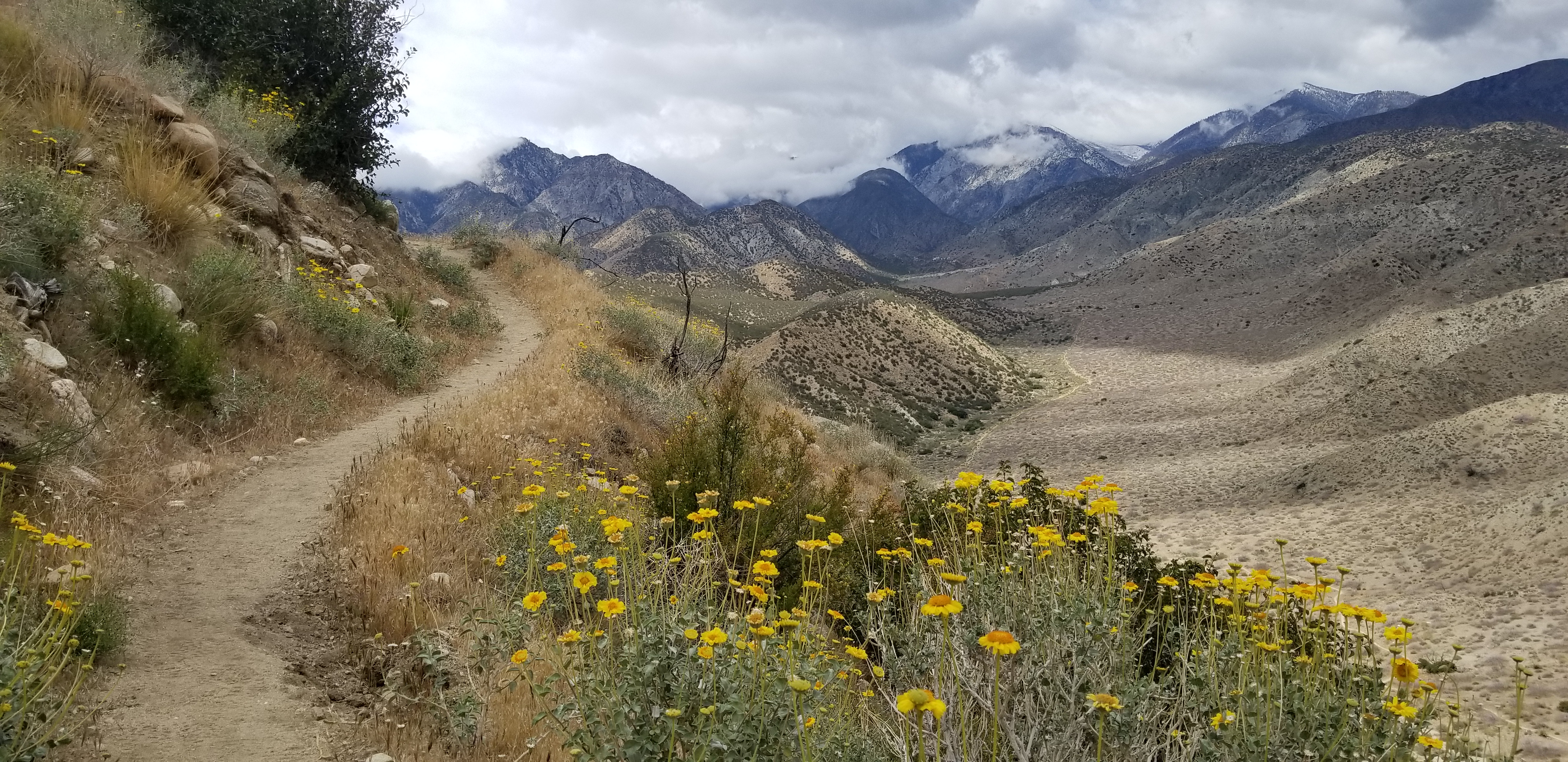 The skies were still grey to the north and threatened rain, small spurts splashed us as we hiked across the flat of the Mission Creek floodplain. The trail finally started up a ridge and I was happy to get some gain and a higher view.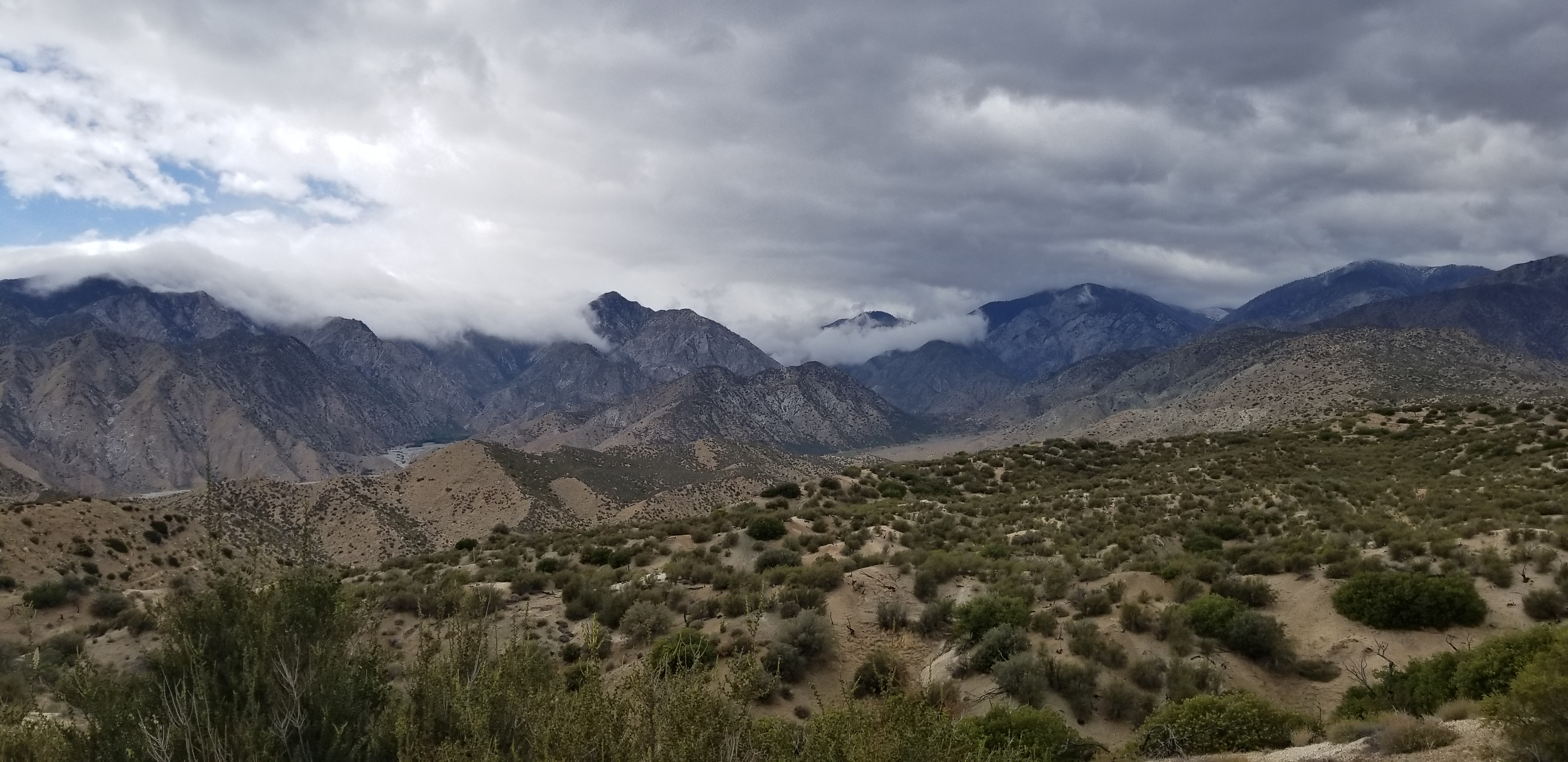 The mountains to the north were snowcapped and looking south, San Jacinto was also dusted with snow and shrouded in a thick cloud. We pressed on, taking in the views. I stopped for a moment to hang out on the ridge, Matt pressed on and soon Peanutbutter came hiking up the trail. I said hello and I had just finished my break so I decided to walk with him for a bit.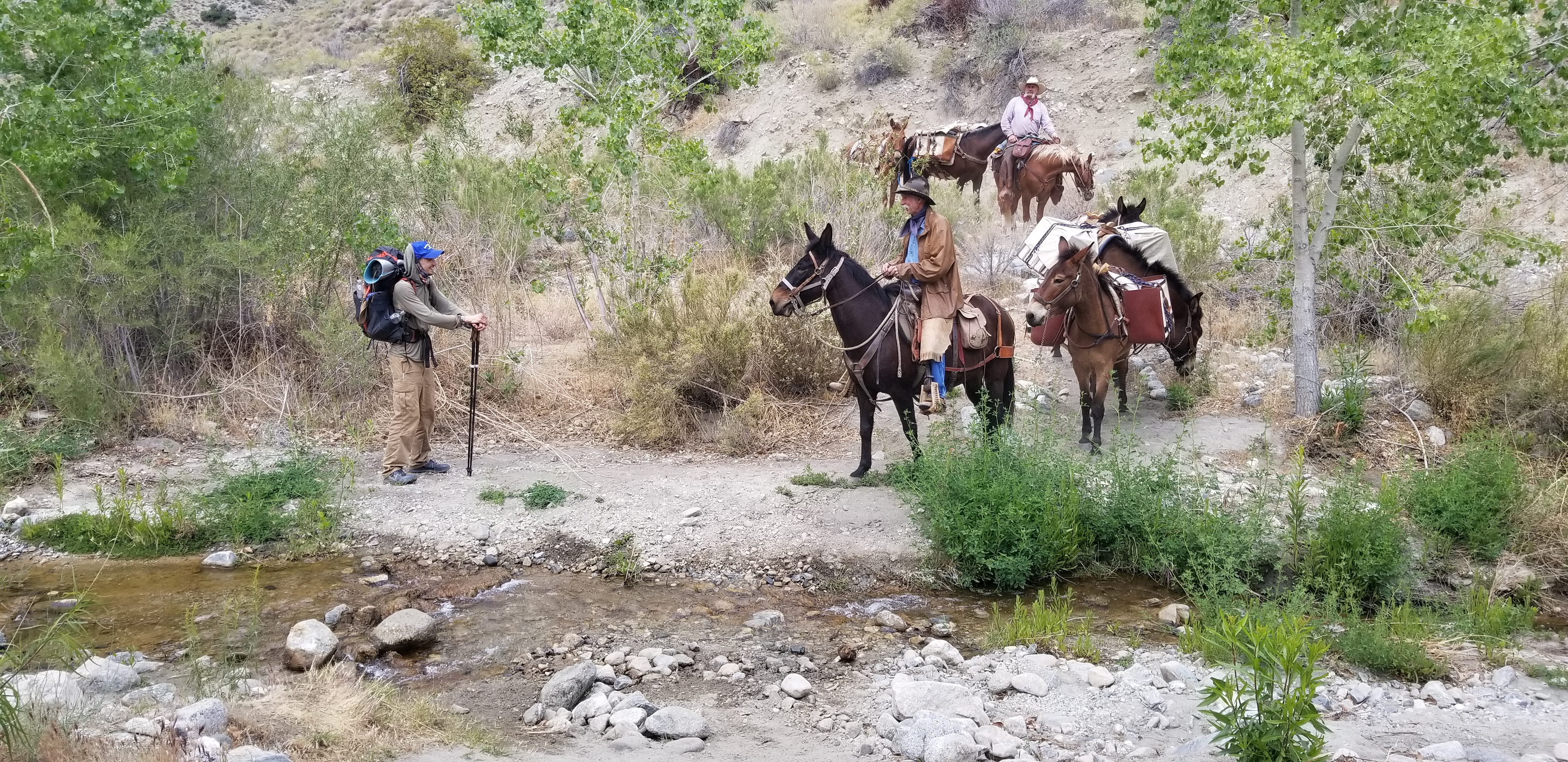 We chatted as we went up and down the hills, finally peeling off into the valley of Mission Creek which we would meander up until finally coming out at the headwaters, Mission Springs.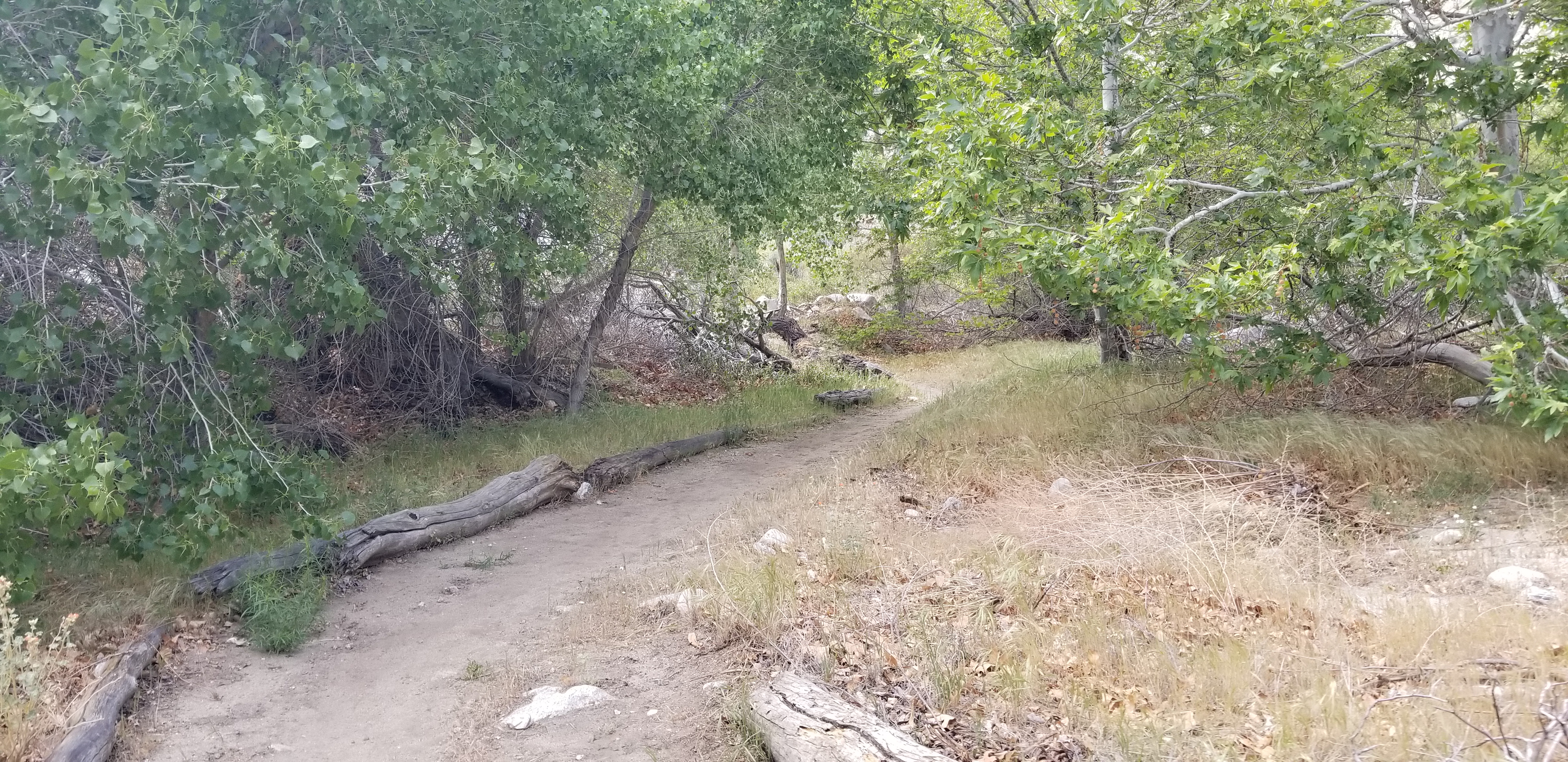 Peanutbutter pulled over and I kept on, catching back up to Matt. The valley was beautiful, brought to life by the creek, and guarded on both sides by large ridges, rising up nearly 1000 feet. The green plants and trees clung to the creekside, making a little oasis in the otherwise dry desert.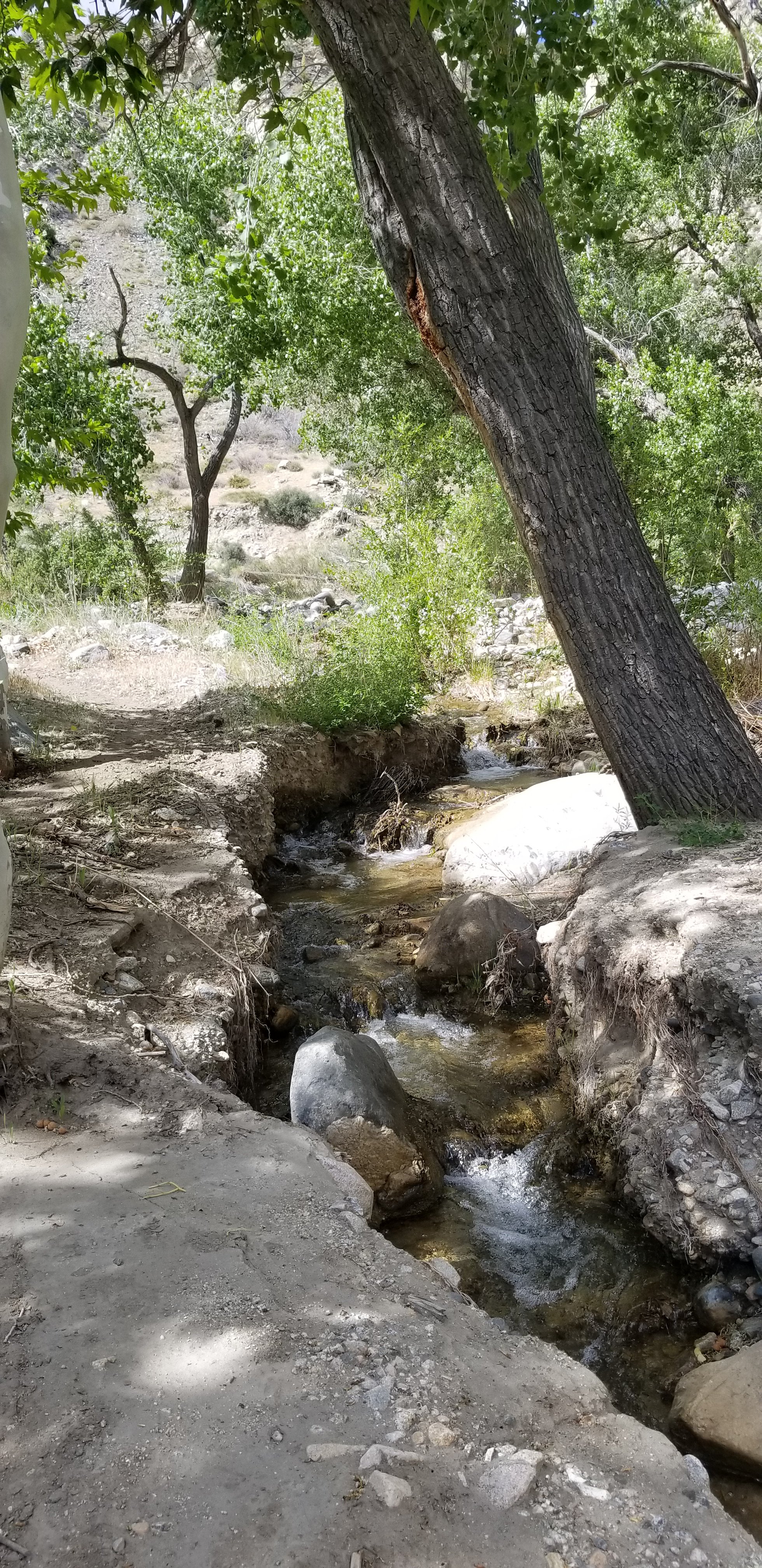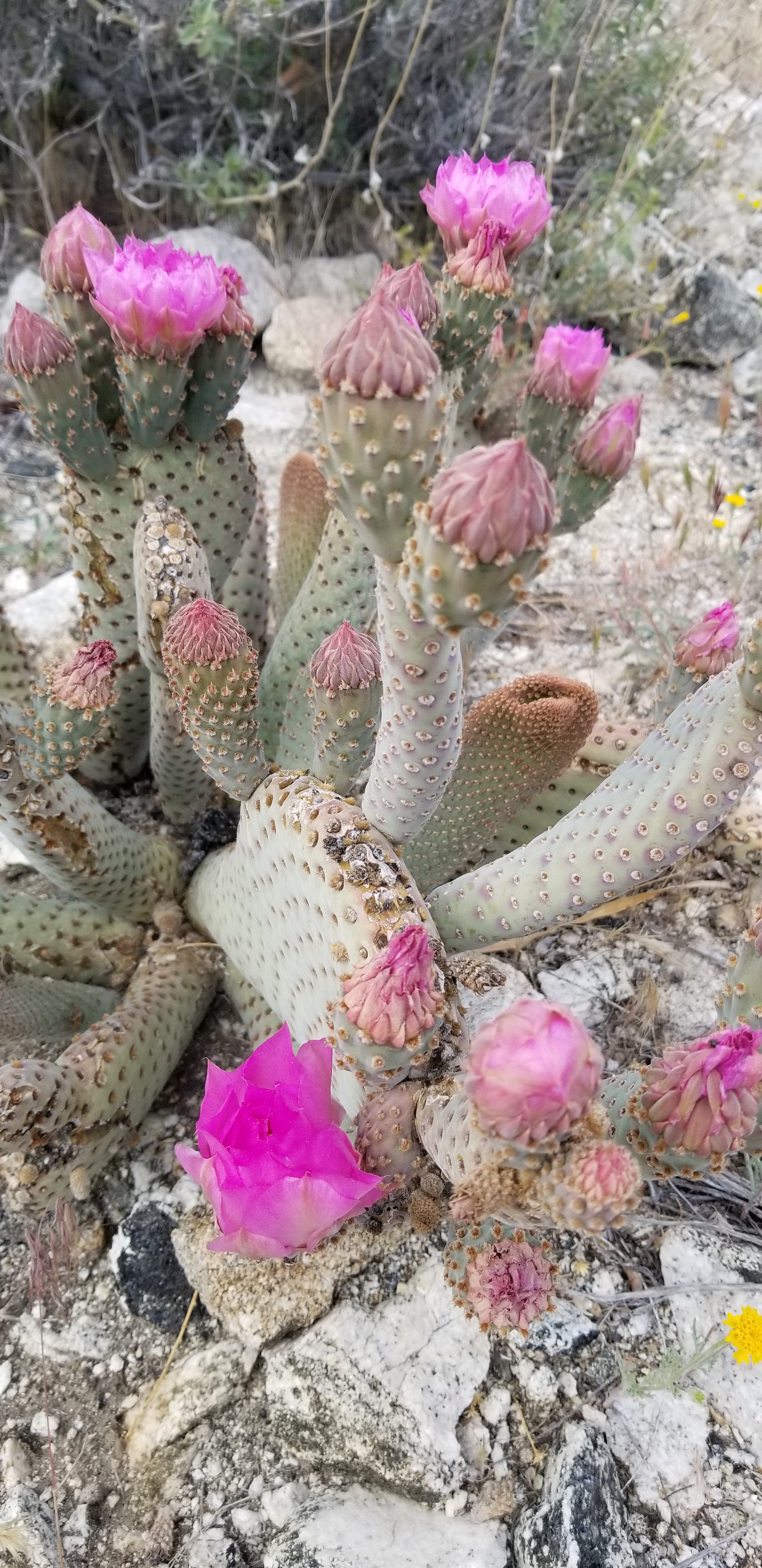 We kept on, hiking a few more miles, meandering up the canyon before finally finding a nice spot creekside with a big sandy pad. I plopped my stuff down, set up my tent, and got ready for dinner. I couldn't think of a better place, the creek was gurgling, the temps were nice, and the site was flat, like it was made for a tent. Satisfied, I crawled into my tent and relaxed, calling it another good day!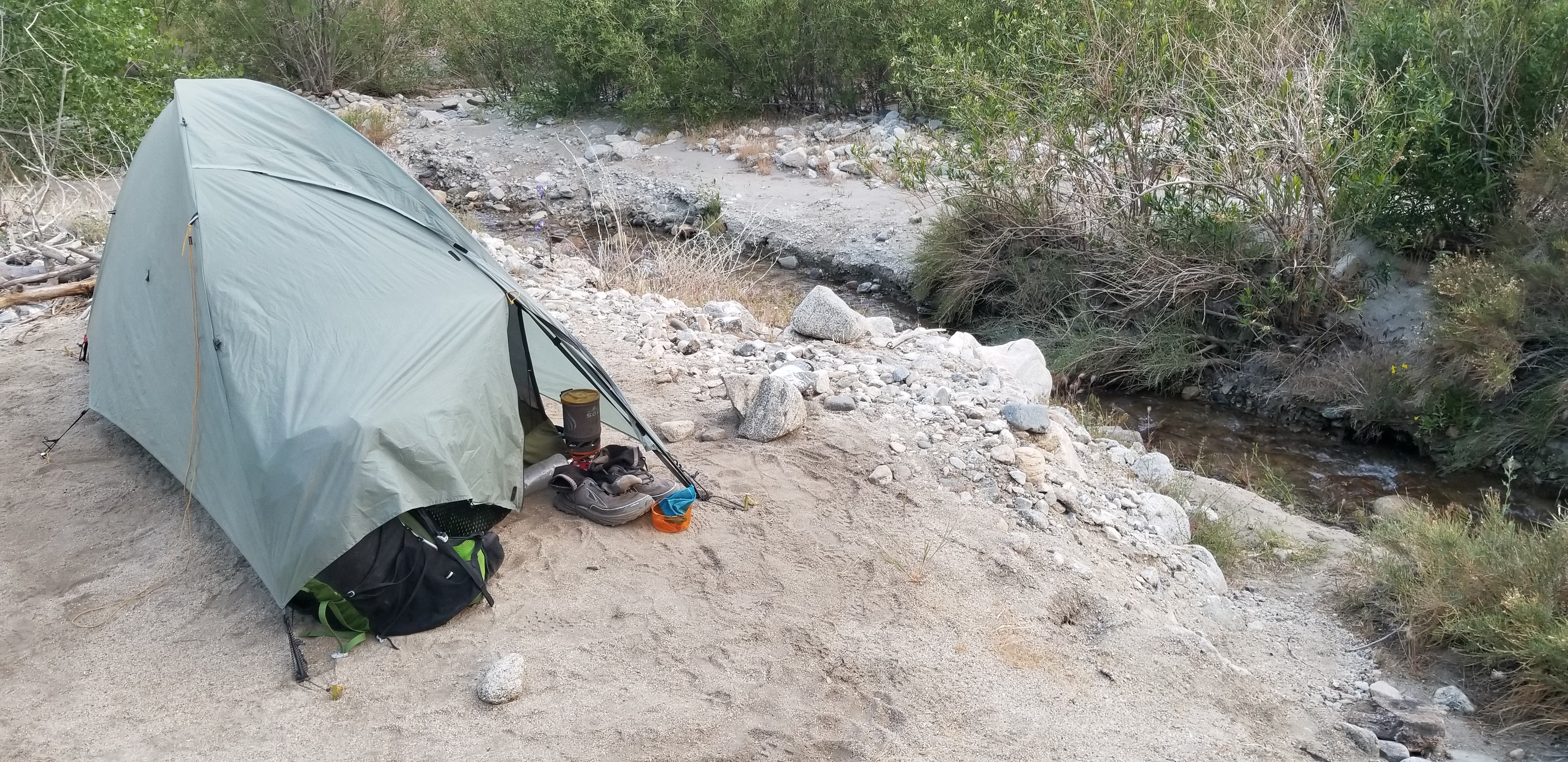 Hiker Profile:
Peanutbutter – mid 20s, from Massachusetts, completed his undergraduate degree in Environmental Science, worked at seasonal jobs since he graduated and leveraged the temporary employment time period to complete the AT and now recently free of a relationship, looking for a new adventure found himself on the PCT.