If you give a mouse a cookie, he'll ask for a glass of milk . . .
The wind had somehow found its way back to me again! In the middle of the night it started up, and didn't give up. I threw my headphones in and played some music to fall back to sleep. It was unusually cold on top of the wind factor, so I was less than anxious to get moving. Once I got up and packed up, I looked through the trees to see a cloud blanketing the valley below.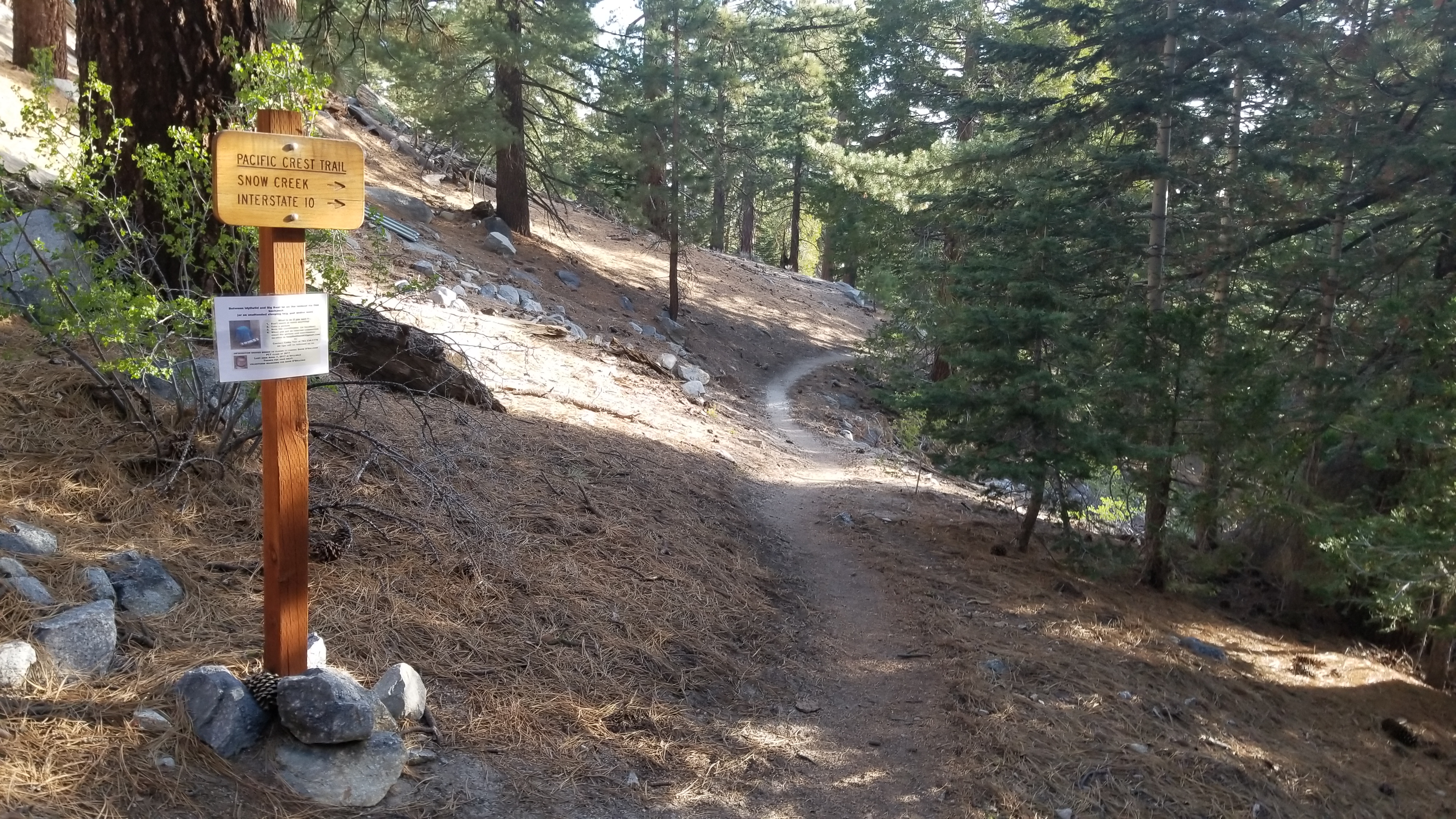 I hurried down the trail to see if I could grab a shot in a clearing before the cloud dissipated. I was ecstatic to find the the cloud not only stayed, but covered the skyline around altitude of 5000 feet end to end along the horizon. You could see the cloud flow as it moved over the terrain below, how cool! I snapped picture after picture as I walked down the ridgeline.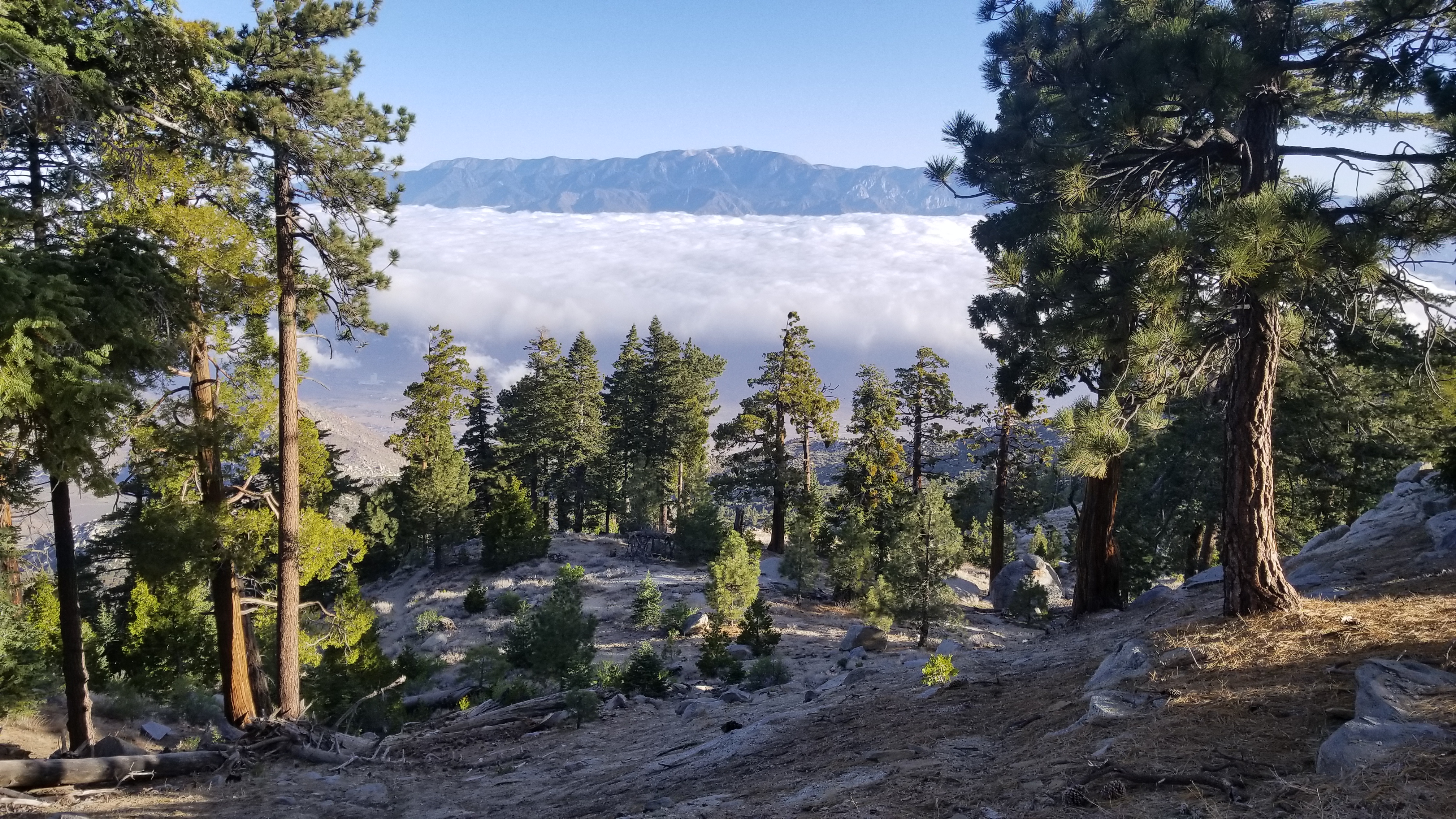 I kept hiking on, taking admiring glances at the view every chance I got, until I came across Carlie. I said hello and we chatted as we hiked down about her experience thus far and what she thought of America as she was fresh from the UK. We both agreed that the PCT had incredible scenery and she told me a few places in the UK I should visit. I decided to pull off for a break and she headed on.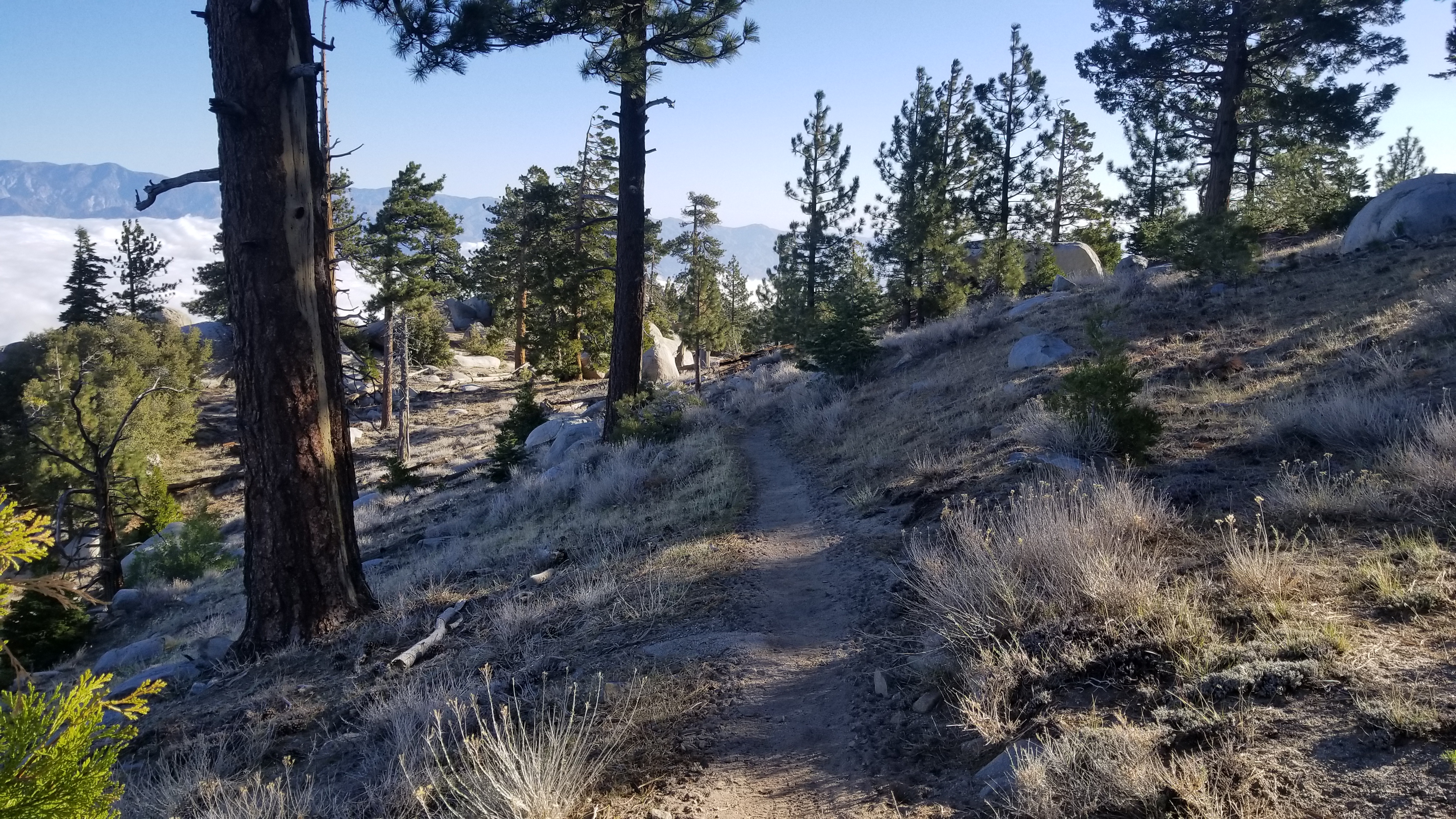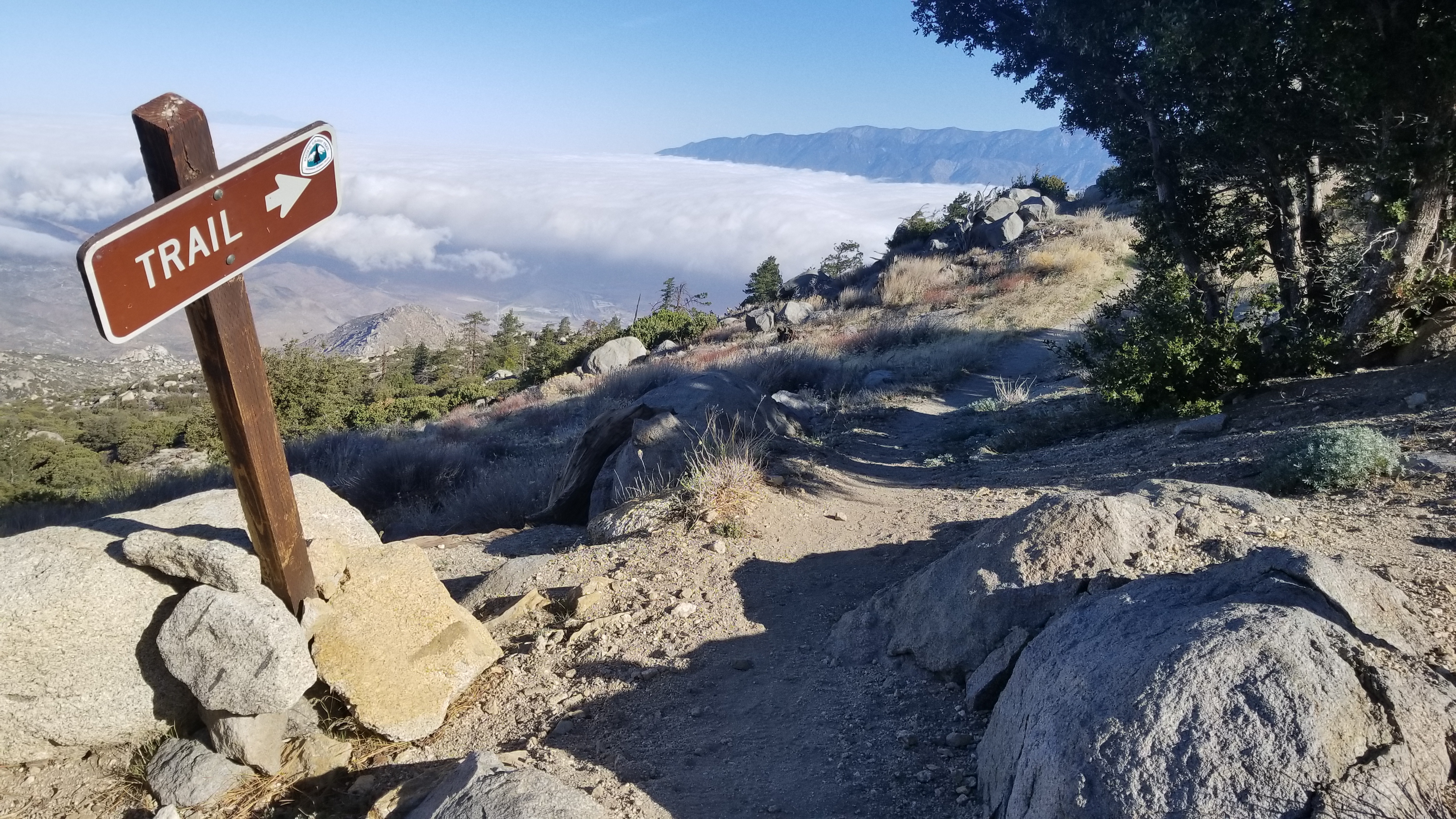 I just sat in awe as I snacked at the views I had. I packed up and headed on, and soon found Carlie trailside for her own break after a few miles. I kept diving down into the desert and as I descended, the landscape began to subtly, then dramatically, change. The wind was still all about blowing, but the cool temps just made the desert more enjoyable. I soon met Dana, a woman in her 60s, boldy trekking solo, and easily holding her own.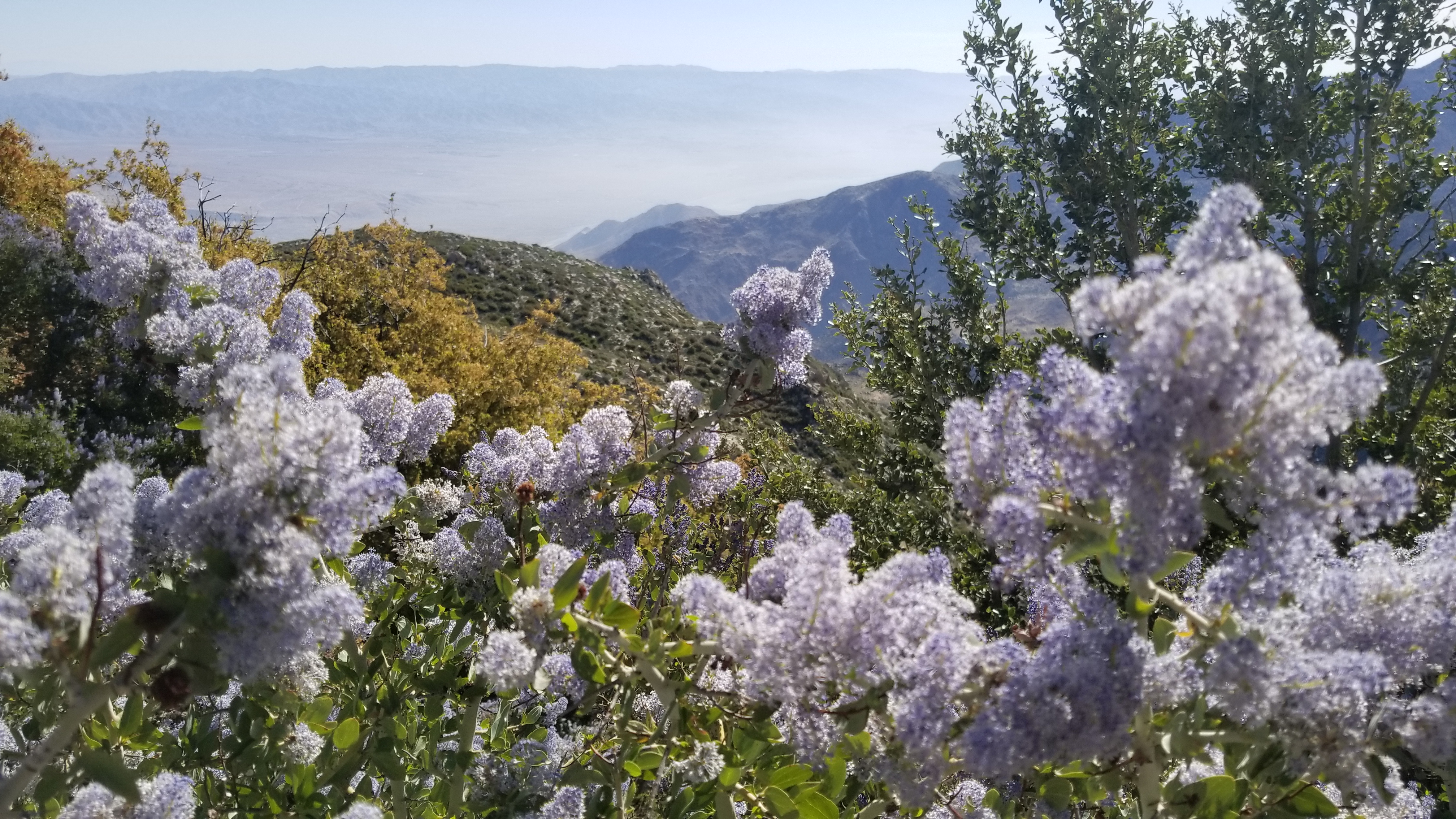 We chatted as we dropped further into the desert, she told me about where she was from, and some of the great experiences, lifestyle really, that brought her to attempting the thru hike. We soon came across Jason, giving his feet a rest and we decided to join him. Soon after, Carlie came and joined as well. From here on we leapfrogged each other, taking breaks, trekking on, all the while admiring the boulders that began to dominate the desert landscape.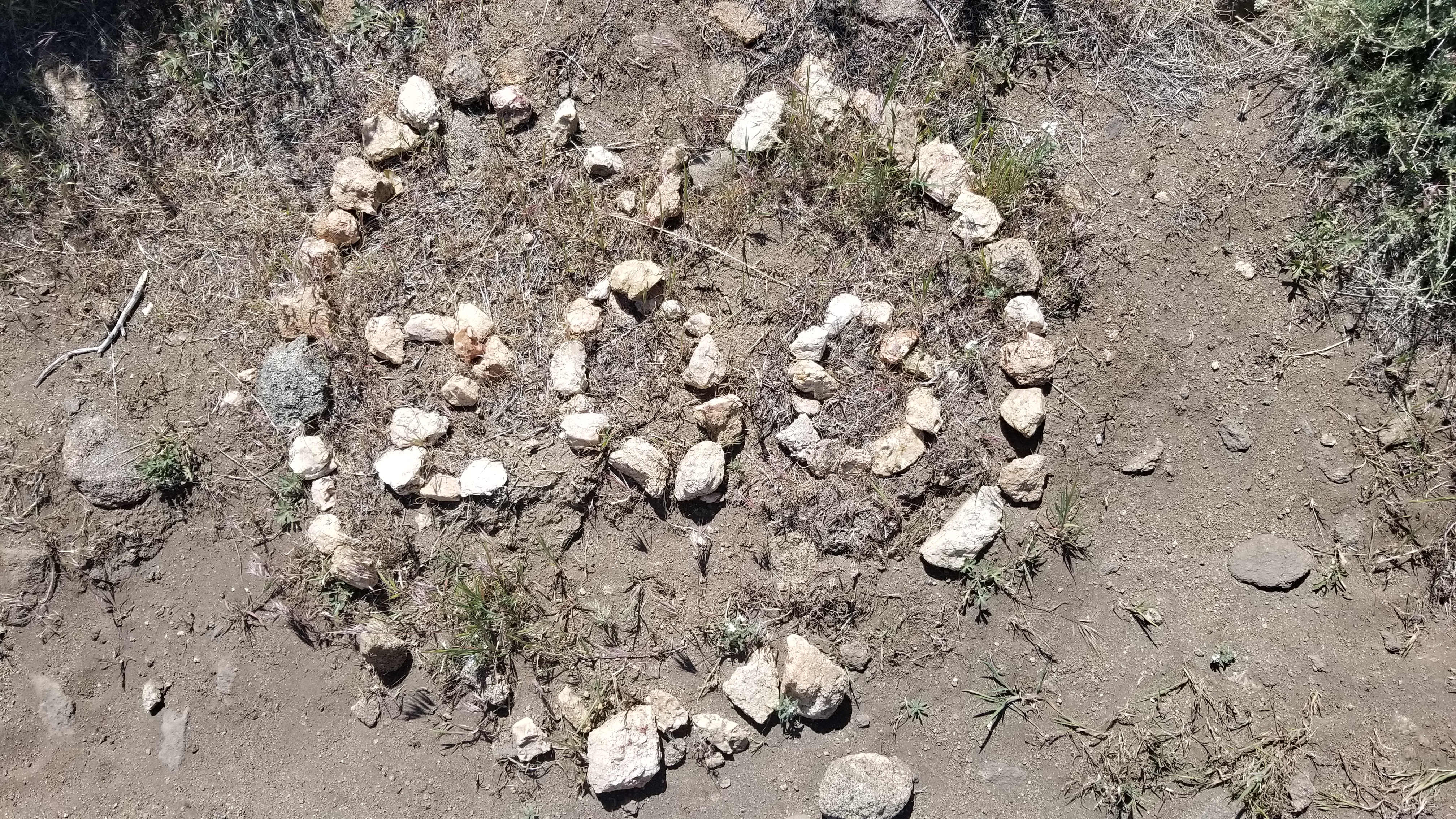 Mile 200!!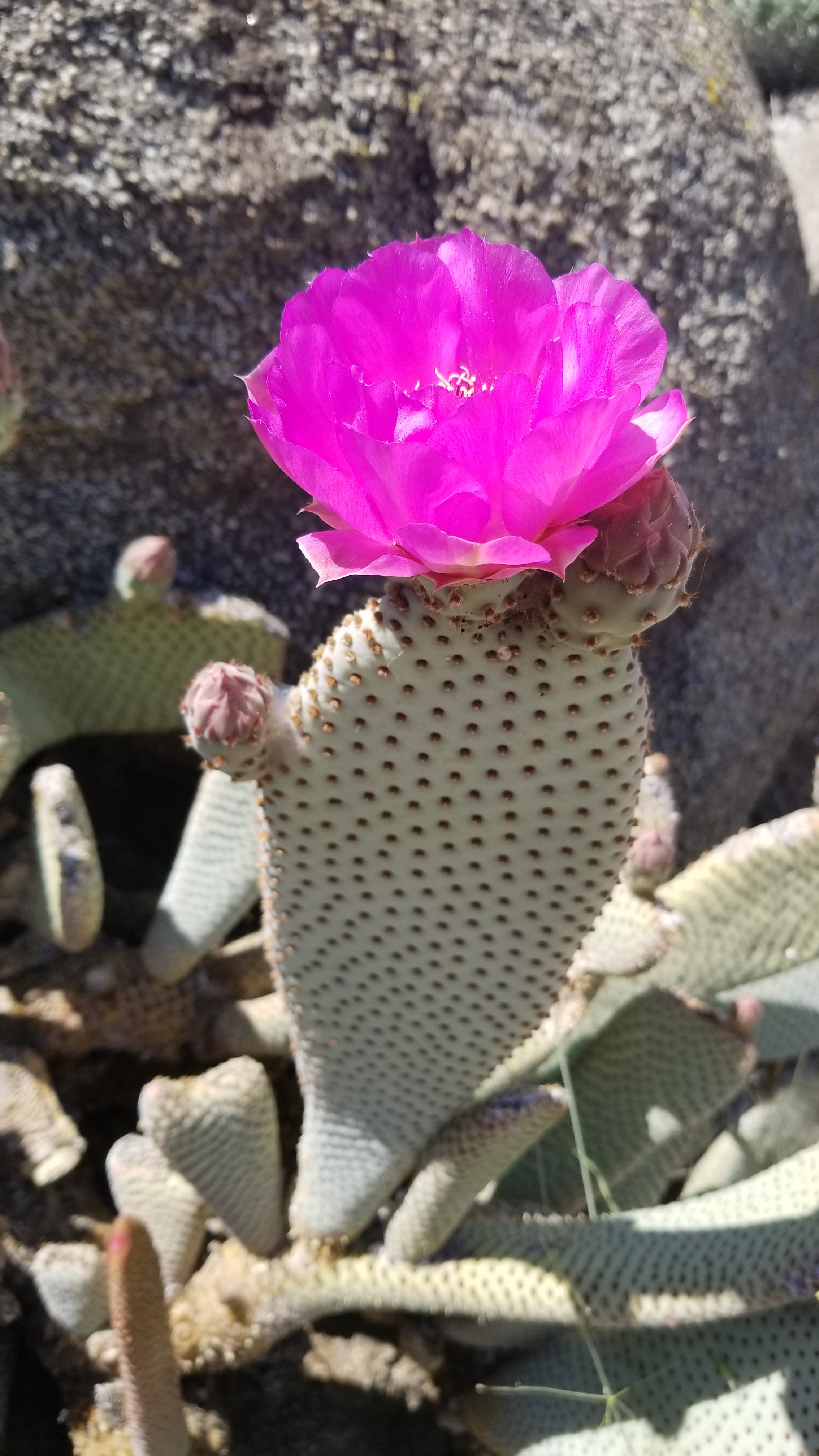 Finally after a good long day we found a dirt road with a spigot installed for hikers to grab water. We set up tents, stretched, ate together, then chatted on about where we were all from and the day we were about to put to bed. The views were spectacular, the landscape incredible, just a really solid good day.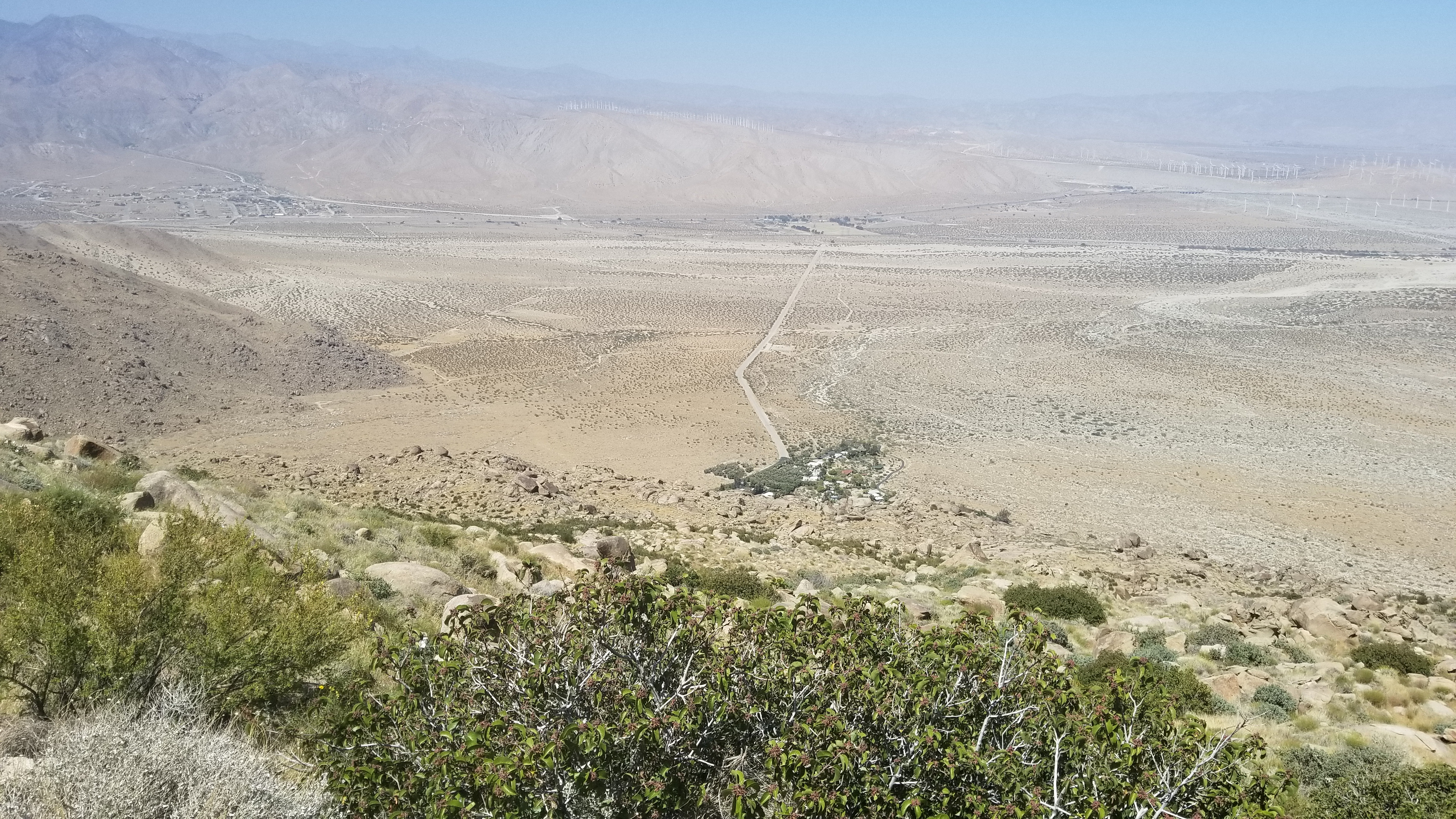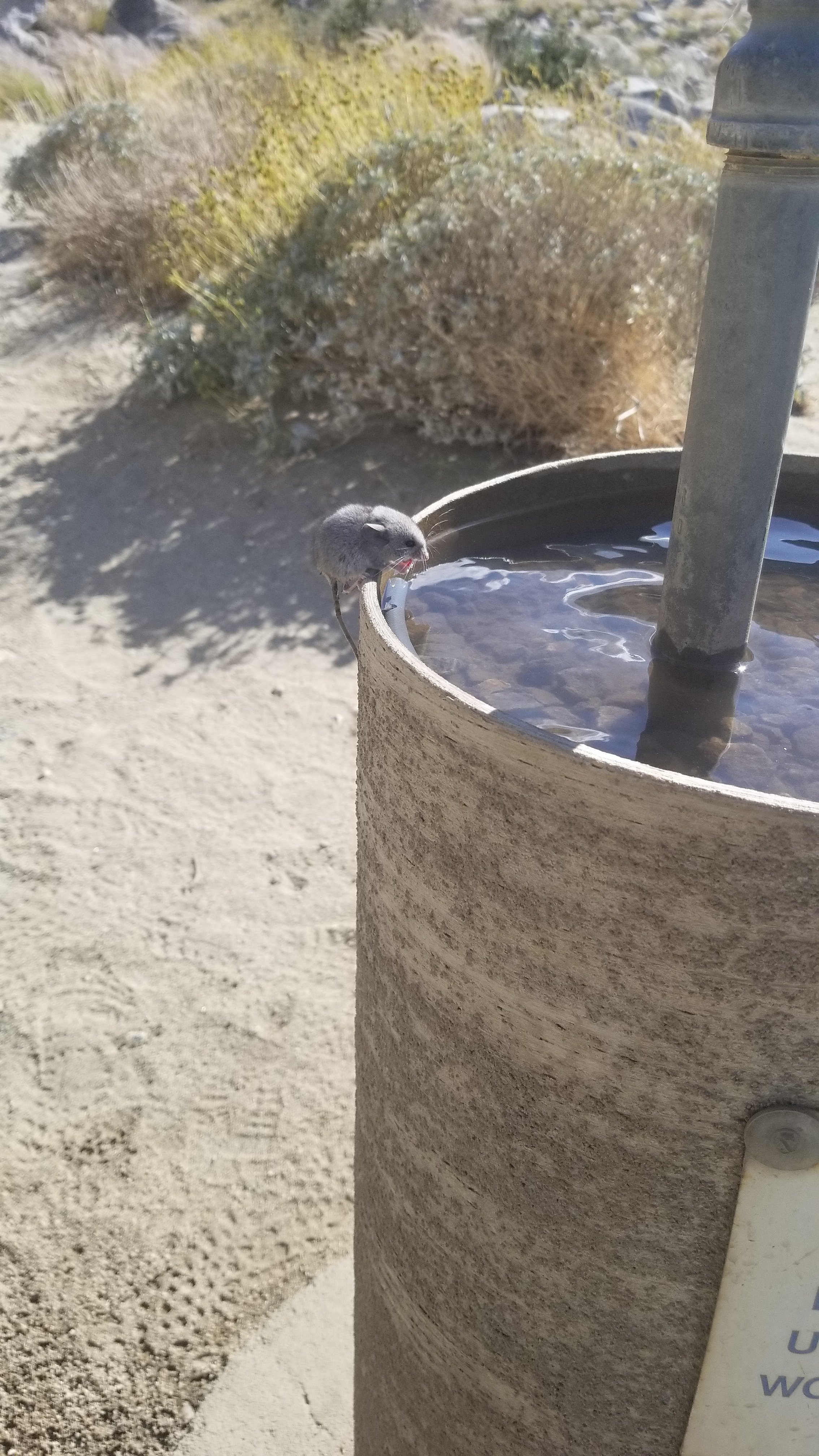 Hiker Profile:
Carlie – 35, from Salisbury England. Before starting the hike she worked for a travel agency selling vacations to Africa. Her boyfriend of 16 years (an outdoorsman) became her advocate to take a break from her office job, get outside and push her limits on a long distance trail. After some research for good treks, she settled on the PCT to test herself. One night over dinner she mentioned she had horrible shoulder pain while working at her job, but since she started hiking, all that pain went away. A little escape from a desk can really make a difference, she said!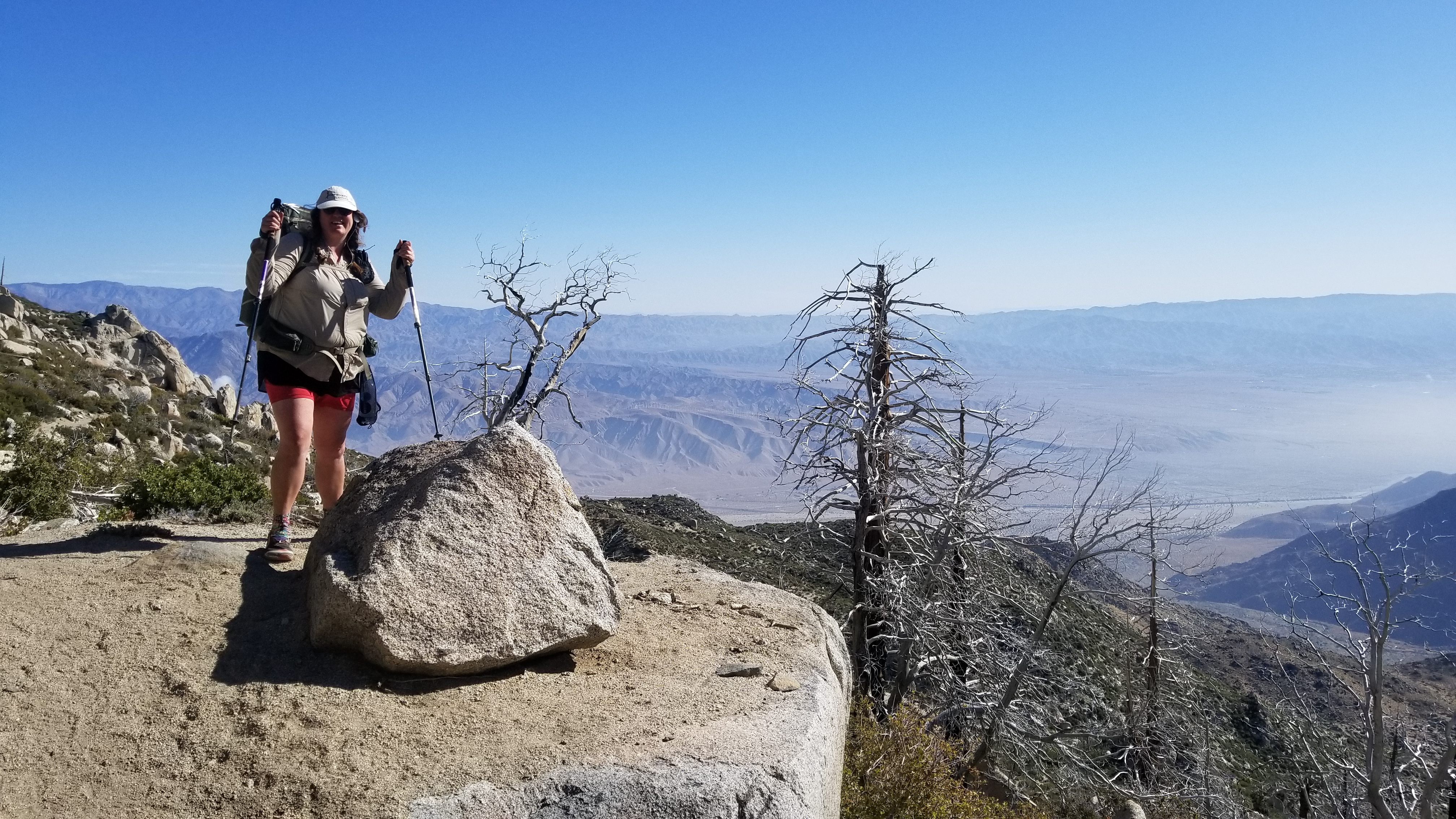 Dana – 60s, Grew up in the Bay area, went to undergraduate at UC Santa Barbara, where she studied biology. In her senior year she was in a library and saw a picture of Half Dome in Yosemite California, which not only drove her to pursue a graduate degree in geology, but also made her into a climber. She climbed near Santa Barbara, but would also frequent Tahquites, Joshua Tree, Yosemite, and other climbing Mecas around the States. Once she graduated she taught at University of Wisconsin for 30 years and after retired with her husband to Boulder CO. She has 2 daughters in their 20s, one of which is following her footsteps with biology. Loves climbing but hasn't done it for years. Likes to hike, really likes to section hike, and really really likes to look back after 3 days of backpacking in admiration of how far you've come.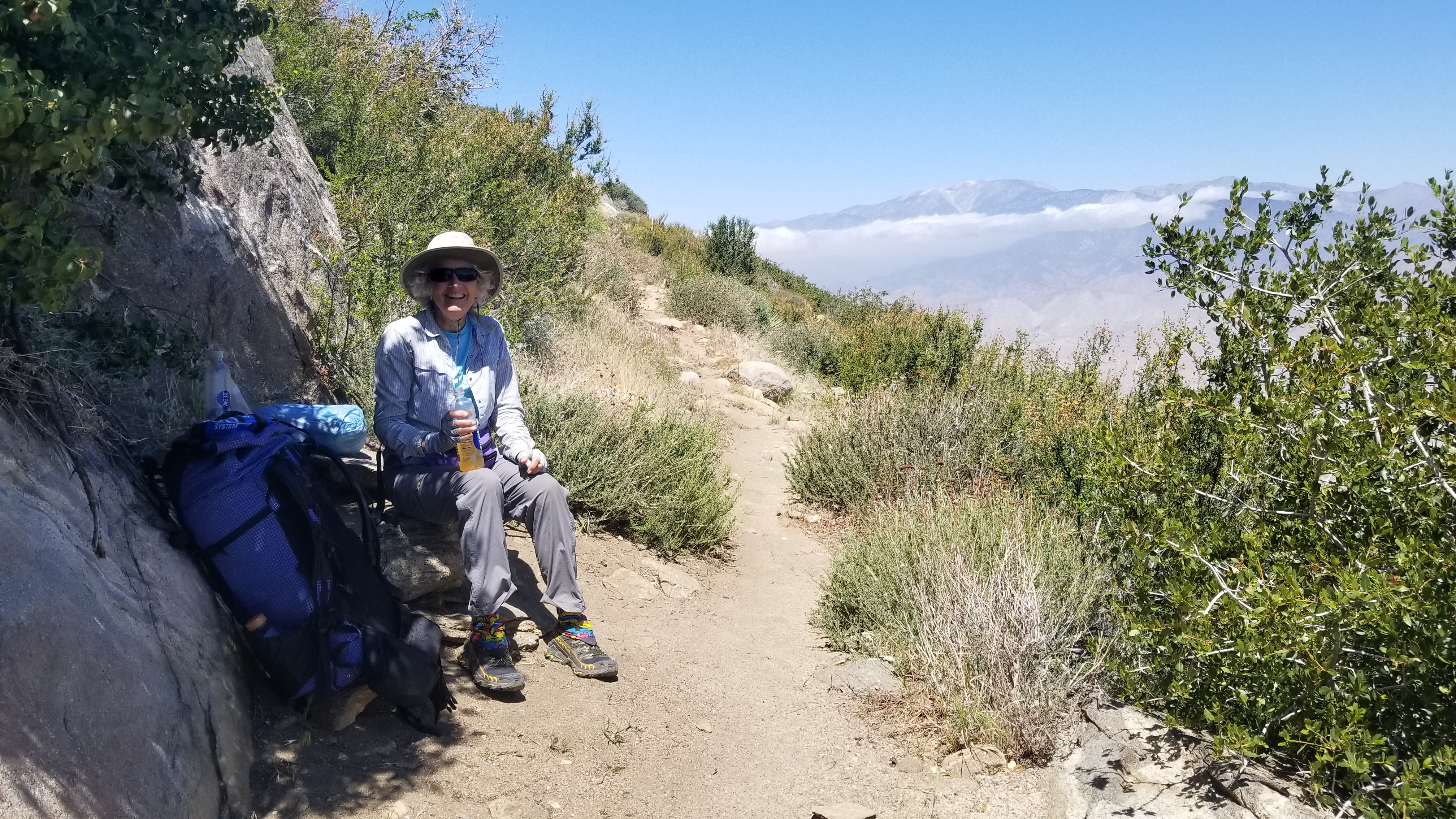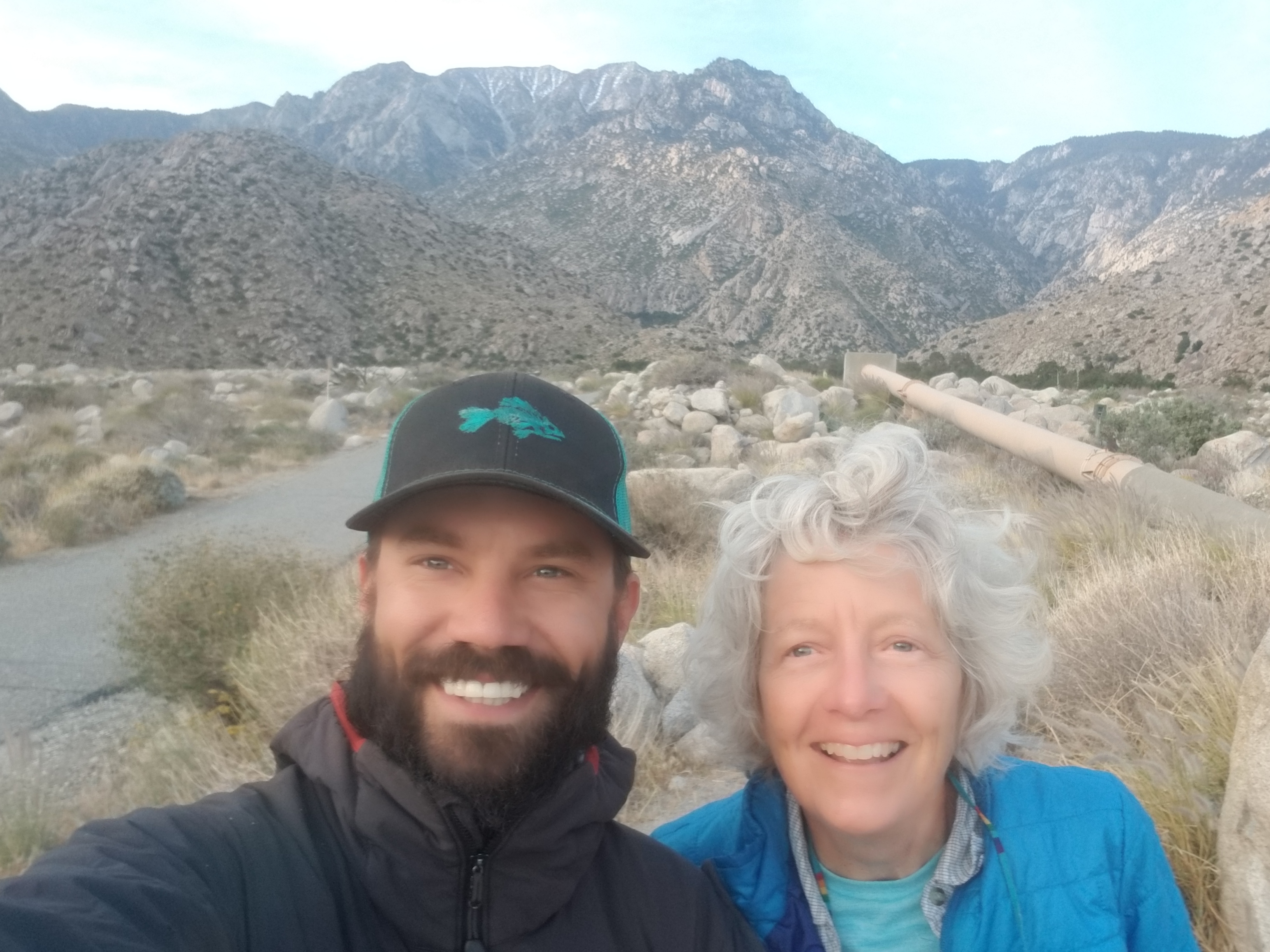 Dana, Very cool lady!